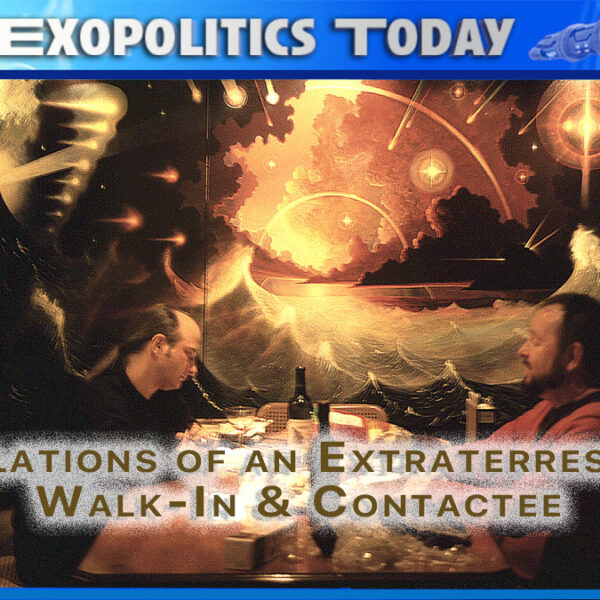 Marc Brinkerhoff is an extraterrestrial contactee and "walk-in" who has taken hundreds of photographs of spacecraft that he has witnessed in New York City, some of which he had contact or communicated with. Marc's earliest memories were of him arriving as a walk-in and taking over the body of child that was about to die in a miscarriage one month prior to his birth.
Marc says that his walk-in memories were confirmed by the well known author Ruth Montgomery in 1980, and later by the famed psychic Ingo Swann who became a close friend for 18 years. Ingo recognized Marc's extraterrestrial origins and connection with higher dimensional planes of existence.
In this Exopolitics Today interview, Marc describes the different extraterrestrials with whom he communicates, and how he takes photos of their craft hovering near Central Park. Marc says he is communicating with the Ashtar Command and was warned about Deep State plans for an alien false flag event. He was told that after humanity defeats the Deep State, it would enjoy a decade of peace and prosperity, before a micronova impacts the Earth sometime prior to 2046, which sets off a new era for humanity's emergence as a galactic society.
Watch Interview on Rumble, YouTube & Odysee

Audio Podcast on Apple, Spotify, or Google
Marc Brinkerhoff's websites are marcbrinkerhoff.com
& intergalacticmission.com
Many thanks to Marc and Phyllis Brinkerhoff for permission to use their artwork and photos in this interview.
---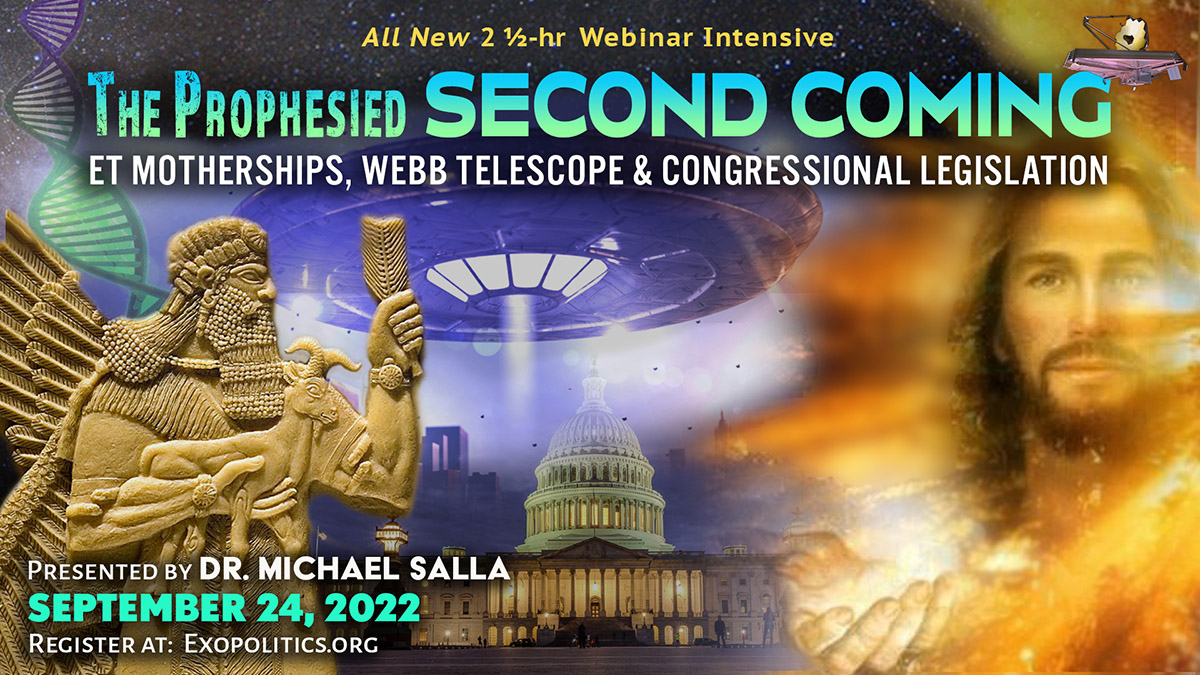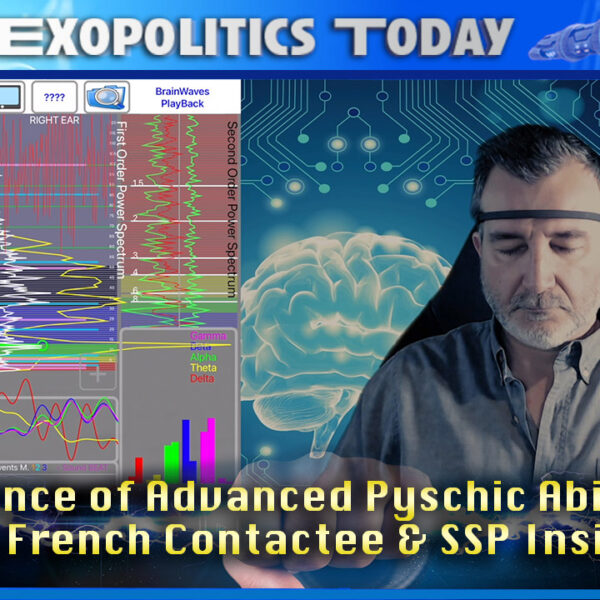 In Jean Charles Moyen's new documentary movie, Starseed Revelations 2, he presents for the first time physical evidence, eyewitness testimony, and scientific data corroborating his remarkable claims of advanced psychic abilities that led to him being recruited for a joint US French secret space program. Jean Charles had his first extraterrestrial contact experience in July 1973 at age 4 when his psychic abilities were activated after his one hour disappearance from a French beach.
At age 13, he was taken aboard the flagship of a joint US French Secret Space Program, the Solaris, where he underwent advanced psychic training with extraterrestrial children and one other human child under the tutelage of Maria Orsic. Jean Charles' psychic abilities included physical teleportation, control over electrical energies, remote influencing, and astral projection that led to him being recruited for a 20 and back program with the US French SSP that began in 1991, when he was serving with the French military.
Jean Charles advanced abilities also came to the attention of Deep State leaders who tried to unsuccessfully recruit him. As a result of his refusal, he was the target of three assassination attempts involving Men in Black.
In his Starseed Revelations 2 documentary, Jean Charles presents compelling interviews, photos and scientific data from a number of sources including his parents, friends, witnesses, and independent researchers investigating his claims or testing him.
In his fourth Exopolitics Today interview with Dr. Michael Salla, Jean Charles discusses the dramatic background of the assassination attempts on him, eyewitness accounts of his experiences, and some of the corroborating scientific evidence for his remarkable claims. Jean Charles is among a select few contactees and SSP insiders that have come forward with compelling evidence to support their claims.
Interview Premieres on Monday Aug 29 at 1 pm US East Coast (10 am Pacific)
Watch on YouTube, Rumble or Odysee
Jean Charles Moyen's Starseed Revelations 2 will be released on August 31 on Vimeo. You can pre-order from here
Earlier documentaries/movies by Jean Charles Moyen
Earlier Interviews with Jean Charles Moyen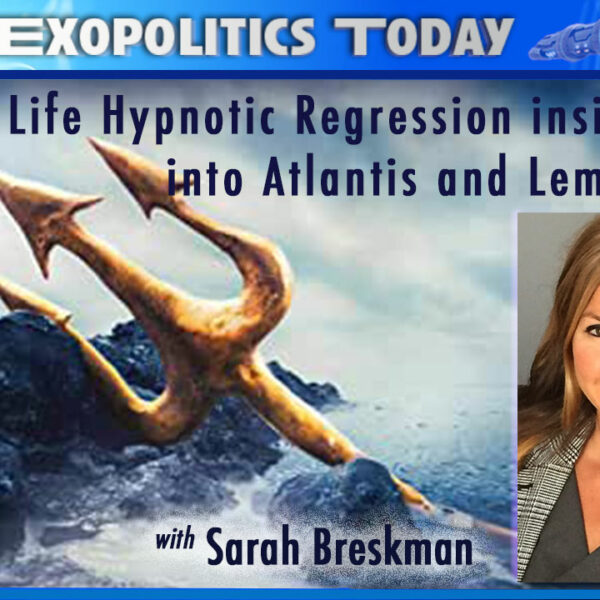 Sarah Breskman Cosme is a certified Level 3 Quantum Healing Hypnosis Technique (QHHT) practitioner and specializes in assisting clients in regaining past life memories that can help in their healing and self-actualization journeys. QHHT was pioneered by Dolores Cannon and has been used with great benefits all around the world.
Sarah used past life regression hypnosis on a number of individuals who began sharing memories of having lived in Atlantis and Lemuria, and both civilizations having been seeded by extraterrestrial civilizations. Sarah met and befriended Jen Sullivan about a decade before performing a past life regression  to fulfill Sarah's QHHT certification requirements.
Jen was suffering from a severe brain tumor which was completely cured by her recollection of past lives in New York, Lemuria, and Atlantis, which she eventually wrote about in her book Child of the Universe (2020). Sarah wrote a companion book about her QHHT sessions with Jen and other individuals whose independent eyewitness recollections of life in Atlantis or Lemuria were remarkably consistent. Sarah's 2020 book is titled A Hypnotist's Journey to Atlantis: Eye Witness Accounts of our Ancient History.
In her first interview on Exopolitics Today, Sarah discusses why she chose a career as a QHHT practitioner and the implications of the past life memories of multiple clients she has encountered during her 12 years as a hypnotherapist. Sarah shared her insights into her clients' testimonies and the remarkable similarities with current global circumstances concerning rampant viruses and DNA-altering vaccines that devastated ancient Atlantis and ultimately impacted the relatively untouched island continent of Lemuria.
Sarah finally explains powerful red crystals used for healing and weapons applications by the Lemurians and Atlanteans respectively, and how these were bought to Earth by extraterrestrial visitors. Finally, she explains how the Bermuda Triangle lies over remnants of Ancient Atlantis where some of the red crystals remain active.
Interview Available on  Rumble & Odysee & YouTube

Audio Podcast on Apple, Spotify, or Google
Sarah Breskman Cosme's website is:theholistichypnotist.com
Her book is available at Amazon
Related Podcasts
---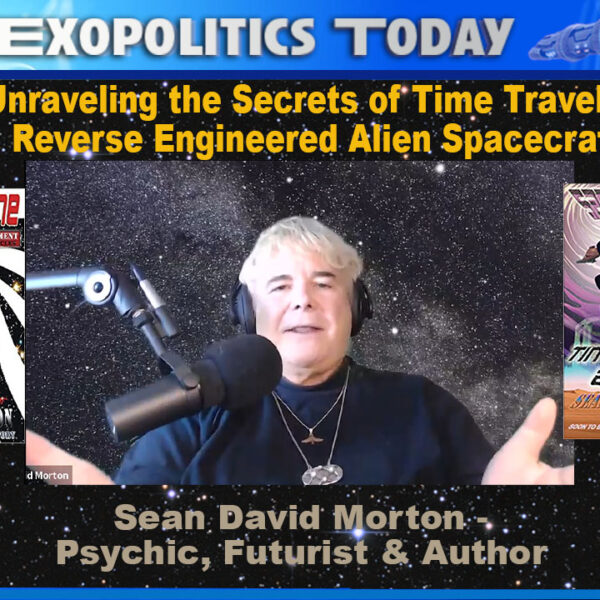 Sean David Morton, Ph.D., began working in the UFO field in the mid-1980s and has interviewed and worked with some of the leading figures in the field including Dr. Fred Bell, Col Wendelle Stevens, Linda Moulton Howe, Billy Meier, John Lear, Art Bell, and many others. He began organizing UFO tours next to Area 51 in 1992, shortly after Bob Lazar came forward with his revelations of having worked at the mysterious S-4 facility based near Papoose Lake.
Sean says that a pivotal historical figure was a supersoldier/government assassin he met in 1992, who Col Stevens also interviewed extensively—the video testimony of which was released over a decade later. The supersoldier used the alias Connor O'Ryan (aka Derek Hennessy) and revealed the extensive operations at S-4. Connor bravely revealed the different spacecraft stored at S-4 and how government assassins would be stationed there between assignments for R&R.
Sean says that as a result of the supersoldier coming forward, he later met another government insider who revealed even more information about alien reverse engineering projects at an adjacent Area 51 facility called S-2, which housed the infamous TR-3B and its successors in the Tactical Reconnaissance (TR) series of secret spacecraft. The Insider used the alias Ted Humphrey and revealed much about the true goals of alien reverse engineering projects, which was to create functional time machines also capable of space travel. Consequently, Sean says that the crown jewel of secret government and extraterrestrial projects is Time Travel in which efforts were made to manipulate past events to create desired future outcomes.
He decided to release a fiction based on fact series of books called Sands of Time discussing his discoveries and the contents of a briefing document he says he received from Ted Humphrey . In the fourth book of the series, Time Runners, Sean discusses how time and space travel have been covertly developed in classified programs and are Earth's best defense against uninvited extraterrestrial incursions. Sean describes how most of the 27 extraterrestrial civilizations visiting Earth are friendly, but three of which are very hostile and intend to launch a future invasion.
In this interview with Dr. Michael Salla, Sean discusses how he got involved in UFO research, his work with historical figures in the UFO movement, and his discovery that Time Travel is the most prized technology sought in secret government programs, and finally why he decided to write his Sands of Time book series.
Interview Available on, Rumble, Odysee, & YouTube
Audio Podcast on Apple, Spotify, or Google
Sean David Morton's website where his Sands of Time books can be purchased is strangeuniverseradio.com
Related Exopolitics Articles/Podcasts
---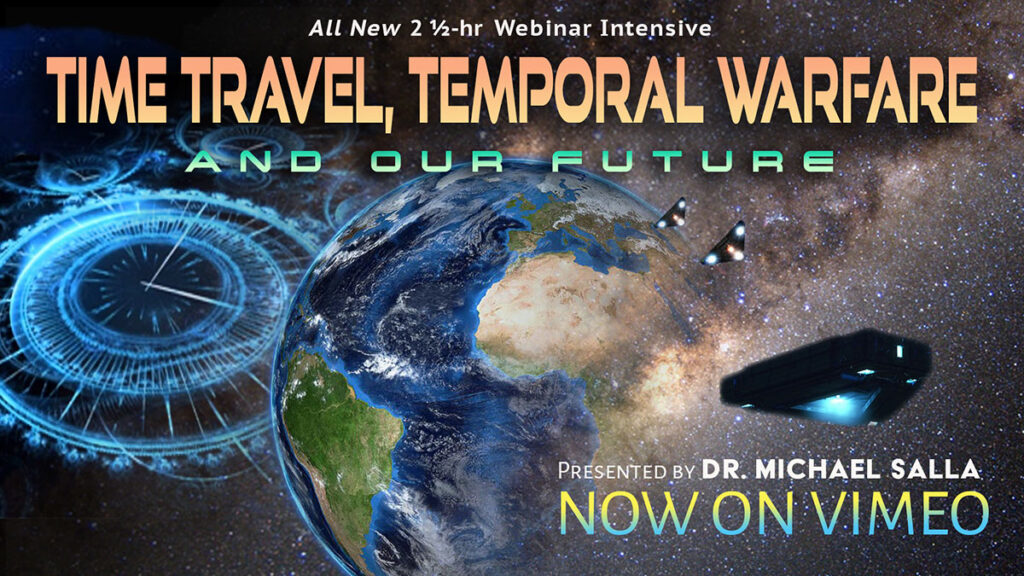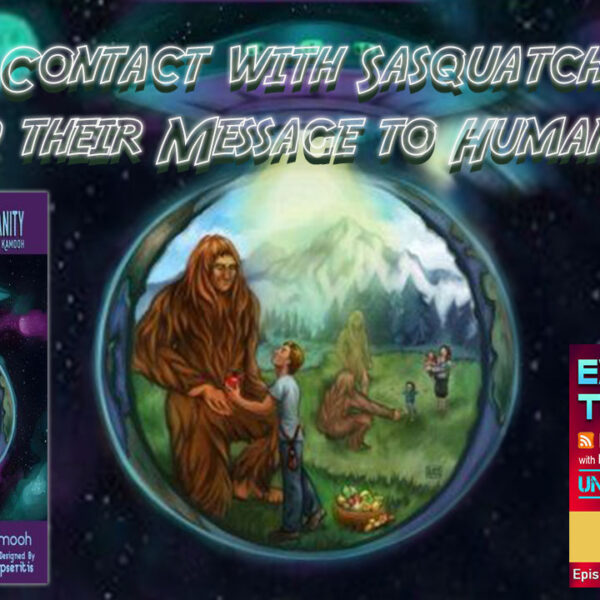 Sunbow Truebrother began having experiences with Sasquatch (aka Big Foot) and UFOs in 1981 at age 17. He says that his great great grandfather was a Sasquatch hybrid and that this predisposed him to find out more about these mysterious beings. He traveled around the world meeting indigenous peoples who all had stories to share about Sasquatch encounters and contact with extraterrestrial life.
Sunbow describes his physical contact experience in 2003 with a Sasquatch Elder, Kamooh, on Vancouver Island, British Columbia. He says that Kamooh subsequently began sharing with him information about the true history of Earth and the different genetic experiments conducted by extraterrestrial visitors with indigenous life forms all over the Earth. The sequence of genetic experiments have led to different forms of intelligent life over millions of years starting with the Fish People, Ant People, Reptilian People, Bird People, Sasquatch and finally humans.
Sunbow explains how Sasquatch have highly developed psychic abilities which helps them evade being captured, but they have nevertheless been hunted to near extinction by humans for centuries. He describes how the genocide against Sasquatch continues today with modern surveillance and capture technologies, and how wildfires have been used to decimate their traditional habitat in North American forests. Despite this dark history of being hunted by humans, the Sasquatch nevertheless regards themselves as humanity's elder brothers and protectors, and are eager to help us awaken to our true spiritual potential and place in a densely populated universe.
Interview Available on YouTube & Rumble
Audio Podcast on Apple, Spotify, or Google
Sunbow Truebrother has written a three volume series called The Sasquatch Message to Humanity which is available on Amazon

Sunbow will be a featured speaker at the October 21-23, 2022, Galactic Spiritual Informers Conference

More information about Sunbow is available at his website: scenicsasquatch.com
---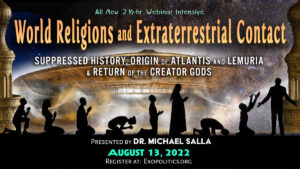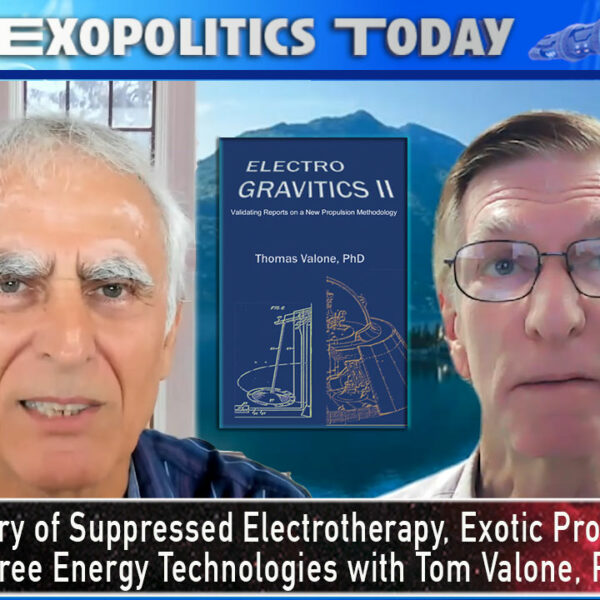 Tom Valone, Ph.D., P.E., is a retired Patent Examiner who has specialized in Future Energy technologies developed by Nikola Tesla and other inventors since 1984 when he gained his Masters Degree in Engineering Physics. He worked as a College Instructor in Physics, Robotics and Engineering Physics and earned his Professional Engineer (P.E.) license in 1990. He began working as a Patent Examiner at the US Patent and Trademark Office (USPTO) in 1996.
In 1999, Dr. Valone organized his first Conferences on Future Energy that was scheduled to be held at the US State Department, but led to media controversy when one of the scheduled presenters was to speak about the viability of Cold Fusion technology. The resulting Cold Fusion controversy led to the State Department officially withdrawing its support, forcing the Conference to be relocated to another venue, and his sacking by the USPTO. This led to a six year legal battle, which resulted in him being eventually reinstated in 2005, after gaining his Ph.D. in General Engineering.
Dr Valone retired in 2017 after a 20 year career at the USPTO as a federal employee, and began working full time at his non-government organization, the Integrity Research Institute. He has written or edited multiple books dealing with Nikola Tesla, electrogravitic propulsion, electrotherapy, and zero point energy. He has personally invented or assisted in the invention of many breakthrough technologies, which are available at the Integrity Research Institute.
In this interview with Dr. Michael Salla, Dr. Valone discusses how he became interested in Future Energy, Nikola Tesla, a century of suppression of breakthrough technologies, the role of the USPTO in this suppression, the controversy over his 1999 Conferences on Future Energy, the creation of his Integrity Research Institute, and some of the breakthrough electrogravitic propulsion, electrotherapy, and zero point energy inventions he has personally worked on or whose development he has supported.
Interview Available on YouTube & Rumble
Audio Podcast on Apple, Spotify, or Google
The Integrity Research Institute's website is integrity-research.org
Bioenergy devices are available at bioenergydevice.org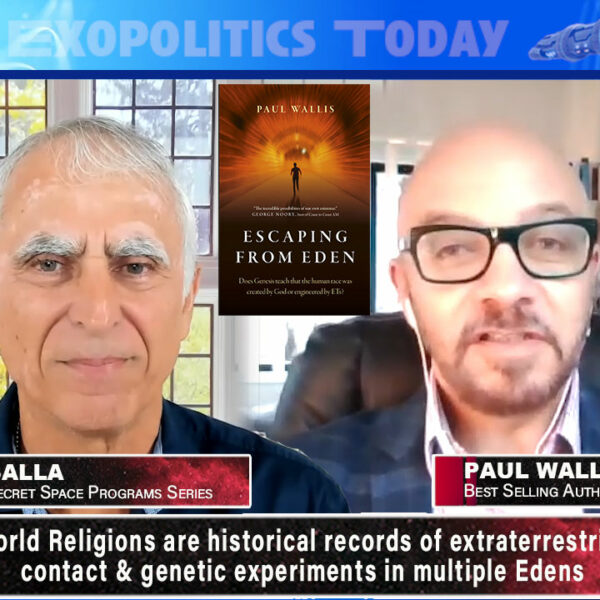 Paul Wallis is a best selling author and Anglican church scholar who has detailed how Christian, Hebrew and other religious texts are historical accounts of extraterrestrial contact. In his Escaping from Eden book trilogy he describes how ancient biblical records of ET contact were hidden or removed by church leaders in historical conclaves to promote a monotheistic version of religious encounters. This has led to a confusion between an absolute God and multiple "gods' (aka extraterrestrials) that continues to the present day.
In addition, he says that historical religious texts from around the world describe multiple Edens where genetic experiments were conducted, which account for the many ethnicities and racial groups on Earth. In his first Exopolitics Today interview, Paul Wallis explains how he made his remarkable transition from a traditional Anglican priest and scholar, into a ground breaking author shattering many church shibboleths about divine encounters found in core religious texts.
Interview Available on YouTube & Rumble
Audio Podcast on Apple, Spotify, or Google
Paul Wallis' website is paulanthonywallis.com
His youtube chanels are youtube.com/c/the5thkind & youtube.com/c/paulwallis
Further Reading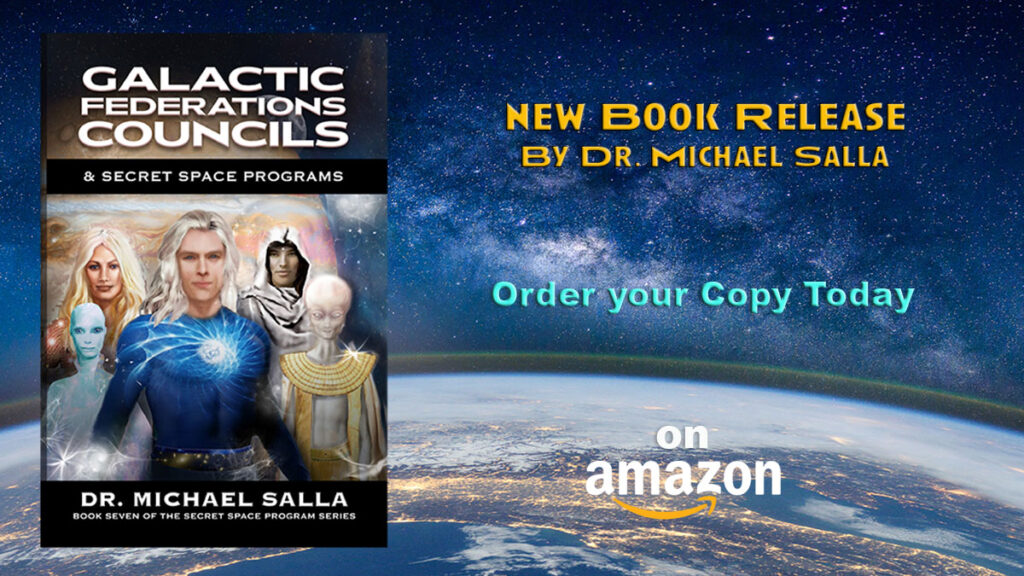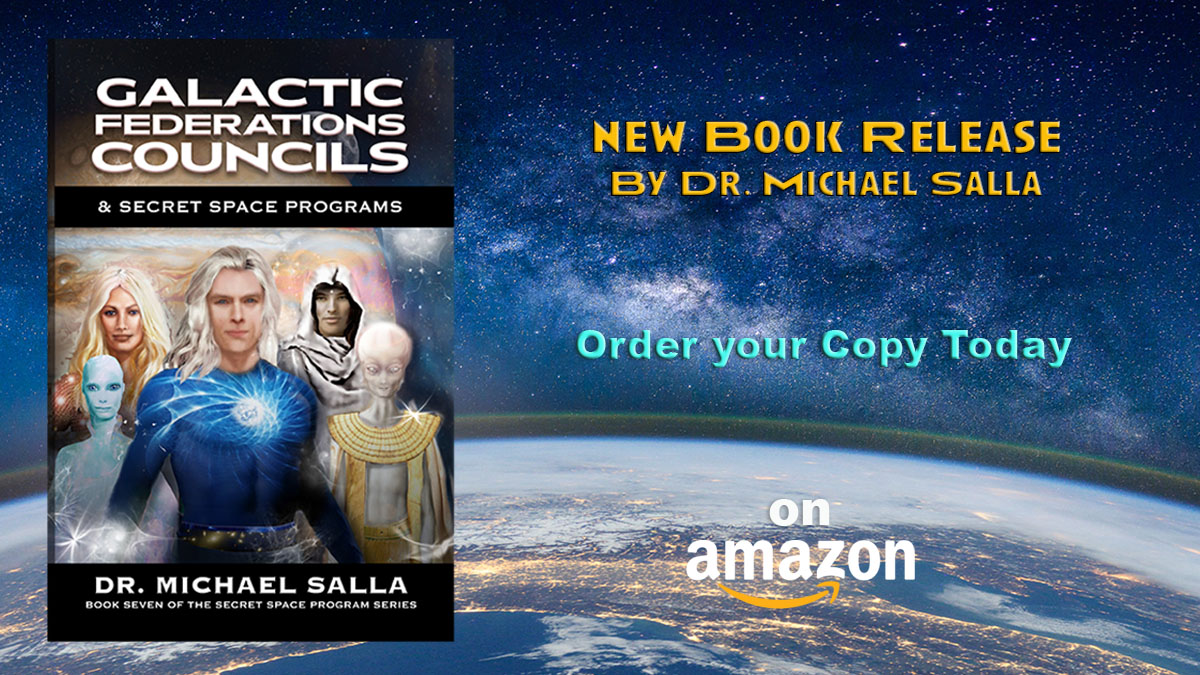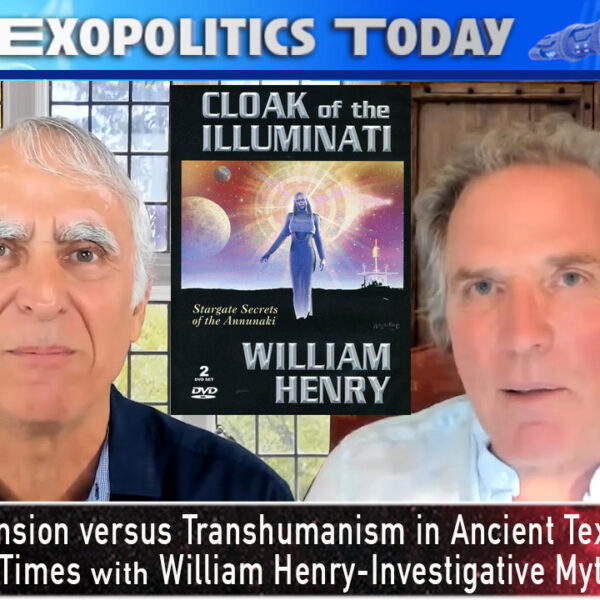 William Henry has been researching ancient texts and myths over the last three decades and has made many discoveries concerning extraterrestrial intervention, genetic engineering of humanity, ascension, and transhumanism that are all recorded far back in human history. He correctly predicted the growing problem of transhumanism in his 2002 book, Cloak of the Illuminati, and identified the key role of portals/stargates as a means of instantaneous transportation used by Anunnaki extraterrestrials and other off world visitors.
William is a leading proponent of the need for ascension via activation of the rainbow/light body to unleash the full human potential. He asserts this is the best means to offset the grave threat posed by the aggressive push for transhumanism by global elites who want to bio-engineer a new outer skin/exoskeleton for humanity modeled on the fictional Iron Man metal suit.
In his interview with Dr. Michael Salla, William explains why he decided to become an investigative mythologist, his discoveries about humanity's true history concerning extraterrestrials, how he recognized the threat of transhumanism decades before others, and his work in developing ascension classes around the world including his home in Nashville, Tennessee.
Interview Available on YouTube & Rumble
Audio Podcast on Apple, Spotify, or Google
William Henry's website is WilliamHenry.net
Information about his Oct 1-2 Ascension Class in Nashville is available here.

---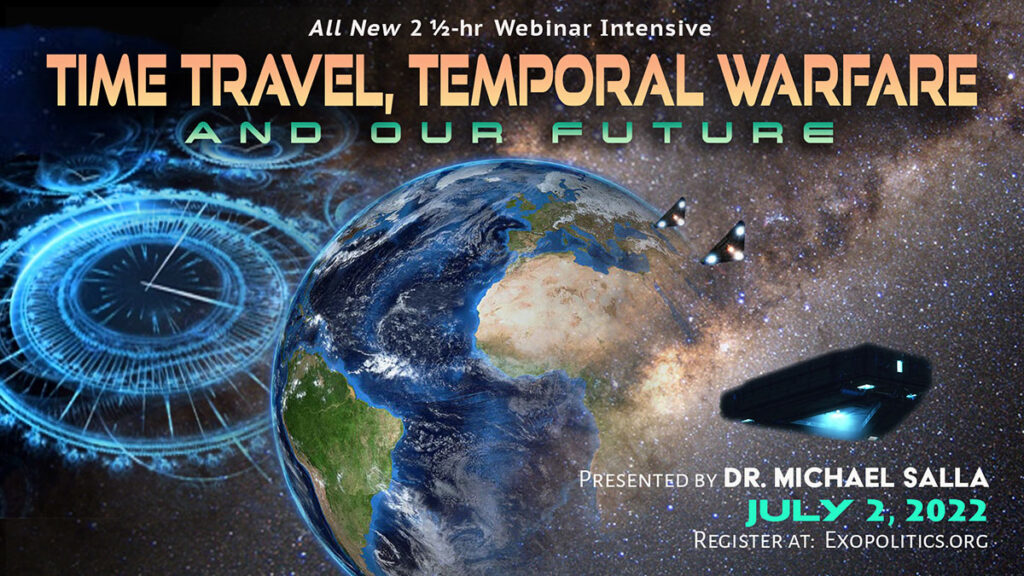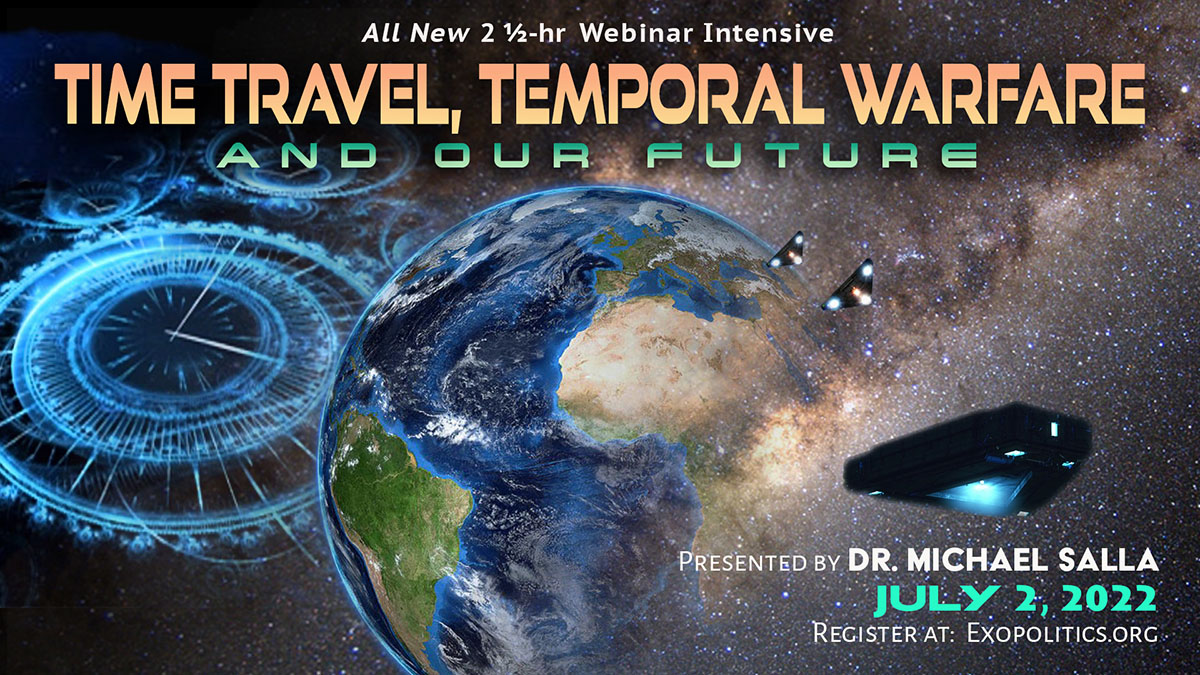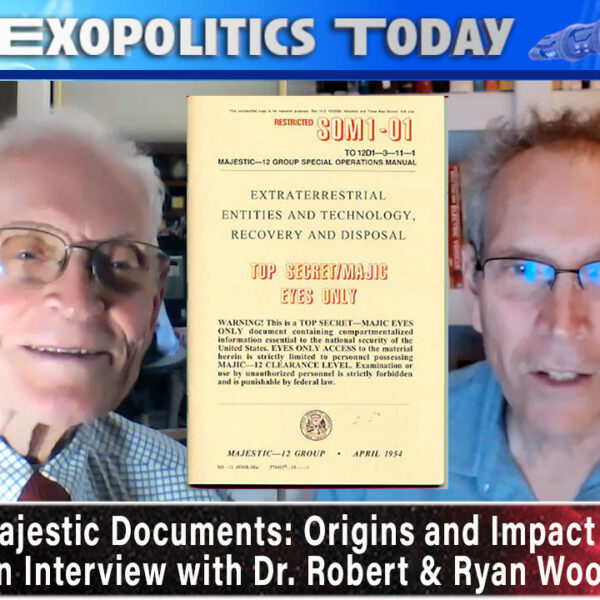 Dr. Robert Wood and Ryan Wood have been investigating leaked Majestic Documents since 1994 when the former was given a leaked copy of an apparent official document used by military personnel for retrieval operations of crashed extraterrestrial spacecraft. Dr. Wood had only a year earlier retired from a 43 year career with McDonnell Douglas/Douglas Aircraft company as an aerospace scientist on projects such as the Project Nike anti-missile defense system. He was helped in his document investigation by his son Ryan – who currently runs an alternative energy company. After a rigorous forensic investigation they concluded the SOM document was authentic.
Over the subsequent years the Woods team have investigated many official documents that have security classifications such as MAJIC, MJ-12, MAJESTIC, JEHOVAH, and UMBRA. These have been compiled on a website created by Ryan called MajesticDocuments.com. He cited many Majestic Documents in his groundbreaking 2005 book, Majic Eyes Only, where he examined 74 crash retrieval cases.
In their first joint interview with Dr. Michael Salla, the Woods discuss how they got involved in researching the Majestic Documents, the contents of key documents for understanding UFO history. Especially significant was their research into the Burned Memo document which they concluded is linked to the assassination of President John F. Kennedy for his efforts to declassify the UFO topic.
Interview Available on YouTube & Rumble
Audio Podcast on Apple, Spotify, or Google
More information about Dr. Robert Wood and Ryan Wood is available at MajesticDocuments.com
---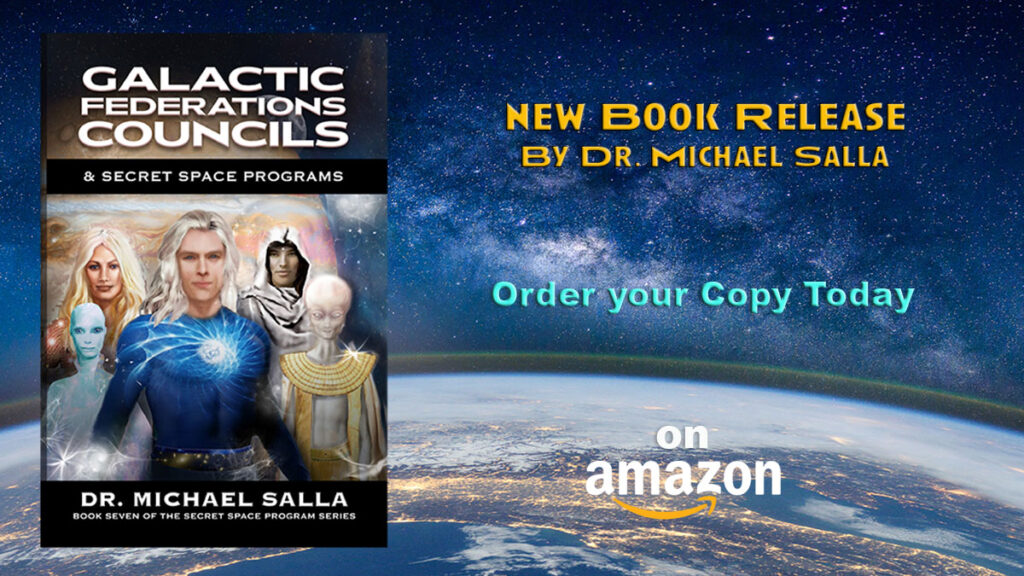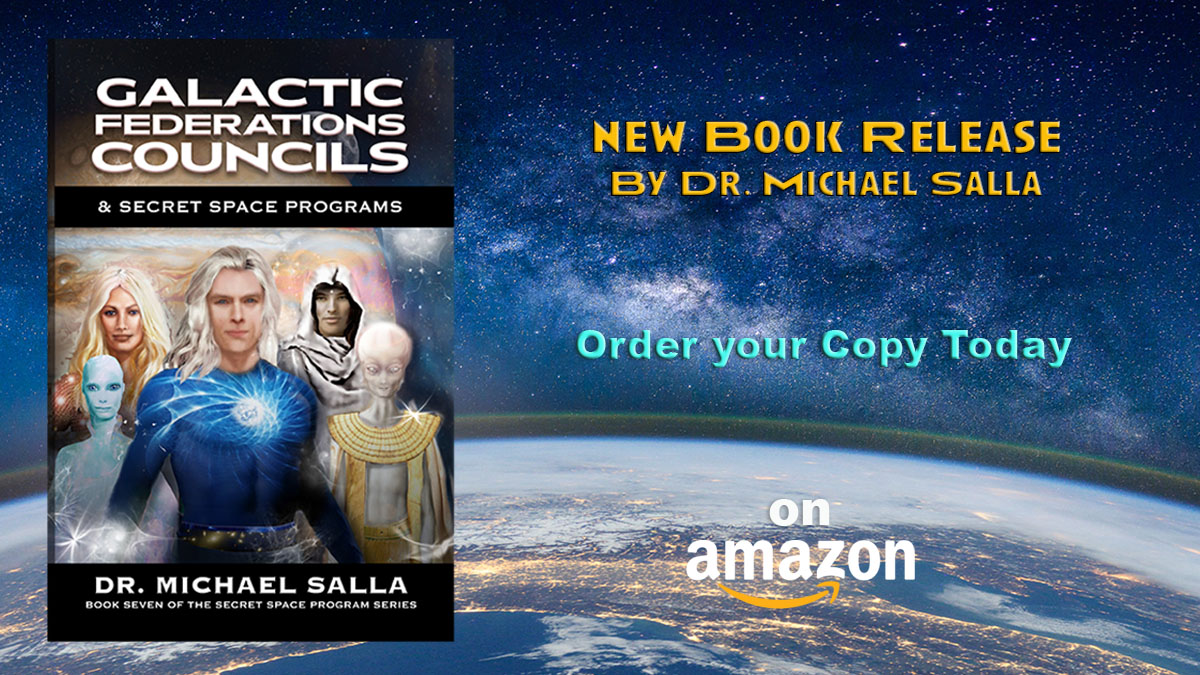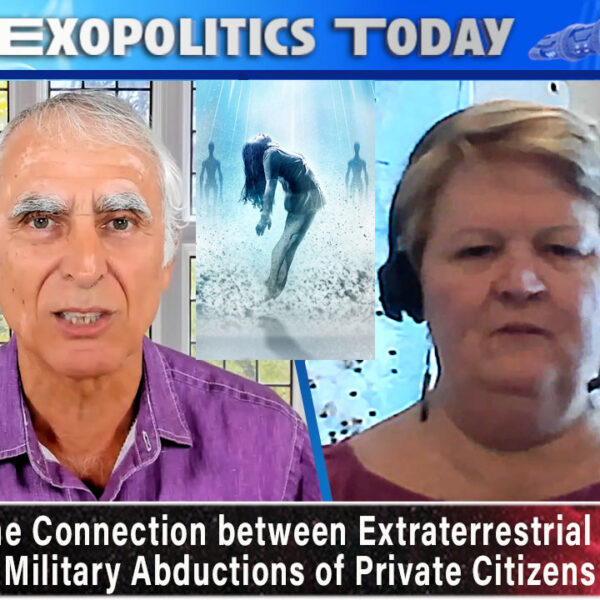 Melinda Leslie has been researching extraterrestrial abductions and subsequent military re-abductions (aka MILABs) since 1993, which is when she was first taken by military personnel for a debriefing at a deep underground military base. Melinda has experienced gray alien abductions since her childhood, and it was only when the US military took an interest in her experiences and began debriefings where she and other abductees were drugged and interrogated that she decided to expose what was secretly happening.
For nearly 30 years Melinda has worked with top extraterrestrial abduction researchers such as Dr. John Mack, Budd Hopkins, and Dr. David Jacobs to understand a complex phenomenon involving multi-generational abductions by off-world beings, hybrid children, rapid development of psychic abilities, and Earth's future. In her first interview with Dr. Michael Salla, Melinda explains her background, experiences with multiple extraterrestrial species, and the key issues and challenges that lie in store for those wanting to fully understand the abduction phenomenon.
Interview Available on YouTube & Rumble
Audio Podcast on Apple, Spotify, or Google
Melinda Leslie currently resides in Sedona, Arizona where she leads UFO tours at night using military Generation III Night Vision Goggles. Her website is here.

---