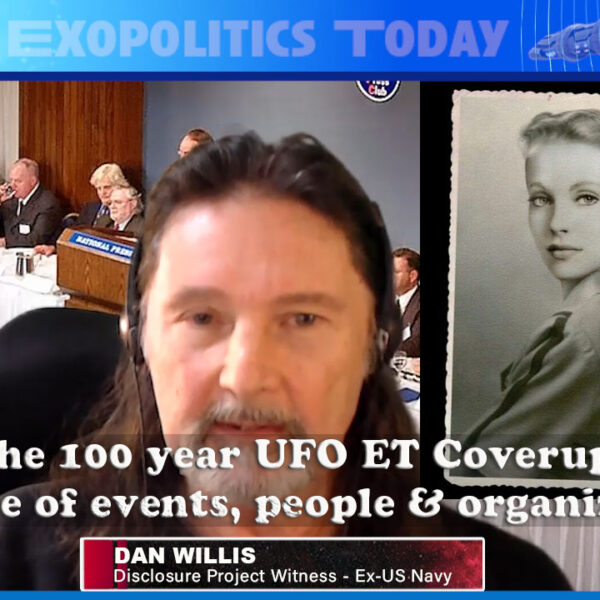 Dan Willis served with the US Navy where he first encountered evidence of a UFO/ET coverup in 1969. He was among a select group of 20 insiders/whistleblowers who came forward to share their testimony about the coverup in the famous May 2001 Disclosure Project press conference held in Washington DC. In his first Exopolitics Today interview, Dan covers his background, participation in the Disclosure Project, and his timeline of the UFO extraterrestrial cover up dating back to 1922. Key events discussed include Maria Orsic, the Third Reich's flying saucer program, Temporal War, Antarctica, Operation Highjump, President Eisenhower's meetings and agreements, and how these relate to current events.
Audio Podcast on Apple, Spotify, or Google
Dan Willis' 100 year timeline is available here and detailed references to these events are here

Dan Willis' testimony in the Disclosure Project is here.
---
Upcoming Webinar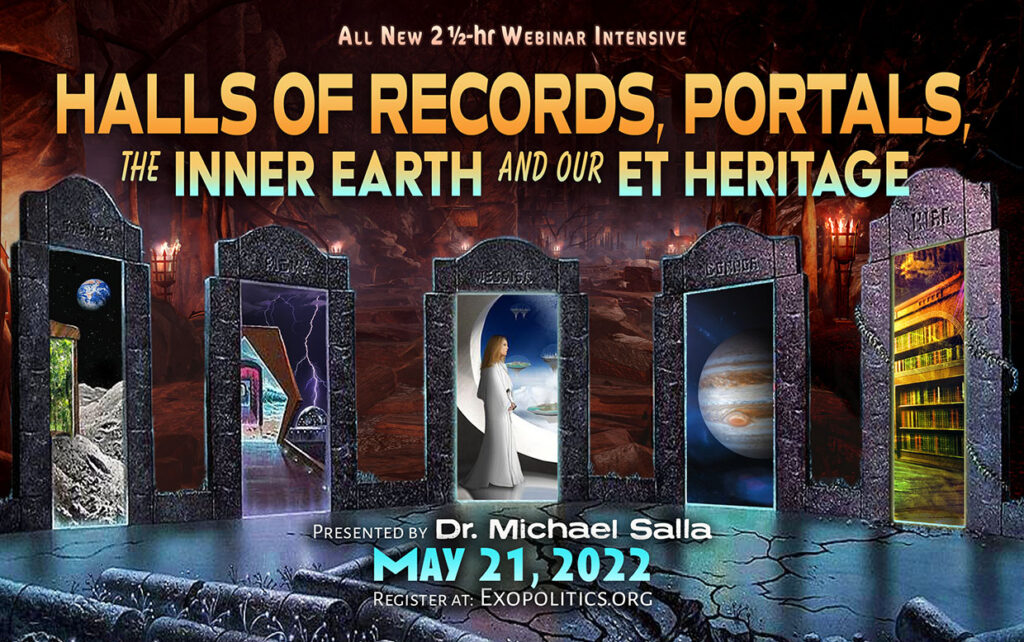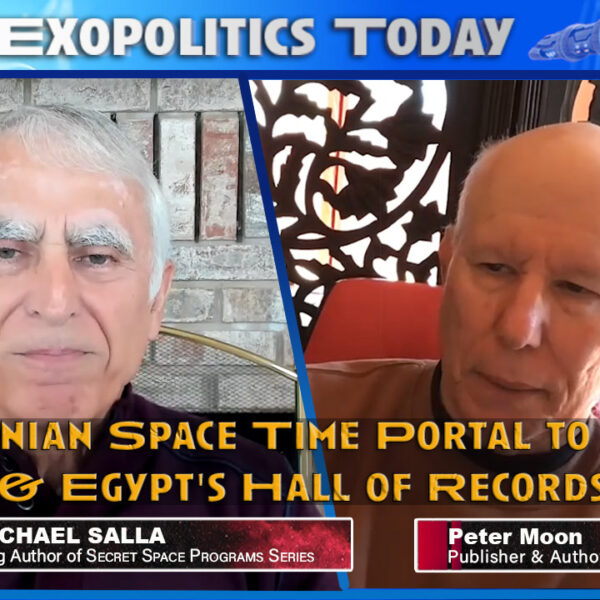 Legendary Montauk Project researcher, Peter Moon, discusses a space time portal from Romania to Tibet and a secret tunnel to Egypt's Hall of Records that are described respectively in books two and three of the Transylvania book series. The popular series contains the revelations of a Romanian insider, Radu Cinamar, who works for Department Zero, a paranormal research division of the Romanian Intelligence service.
In Book 2, Transylvanian Moonrise, Peter Moon discusses several efforts to corroborate Cinamar's information through Romanian news outlets, and why Cinamar was recruited into Department Zero's paranormal divisioin after being taken to Tibet through a space time portal located in Romania's Apuseni Mountains. After his encounters with an alchemist called Elinor who can prolong life through a mysterious geometrical device, Cinamar meets a Tibetan lama who guides him through the portal to meet with 'Machandi' a Dakini/Goddess in Tibet. Upon his return to Romania, Cinimar is formally recruited into Department Zero due to his new contacts and experiences.
In Book 3, Mystery of Egypt, Cinamar travels from an ancient Hall of Records found inside Romania's Bucegi Mountains to a similar structure in Egypt under the Giza pyramid complex. The Egyptian Hall of Records contains tens of thousands of metal disks with holographic information stored in them, as well as a time machine (aka chronovisor) used for viewing past and future events, along with a levitation platform used for aerial travel.
In this Exopolitics Today interview Peter Moon elaborates on these and other fascinating developments in the Transylvania book series.
Audio Podcast on Apple, Spotify, or Google
For a March 25, 2022, interview discussing Book 1, Transylvania Sunrise, click here.
Peter Moon's publishing website is skybooksusa.com
Transylvanian book series is available on Amazon
---
Upcoming Webinar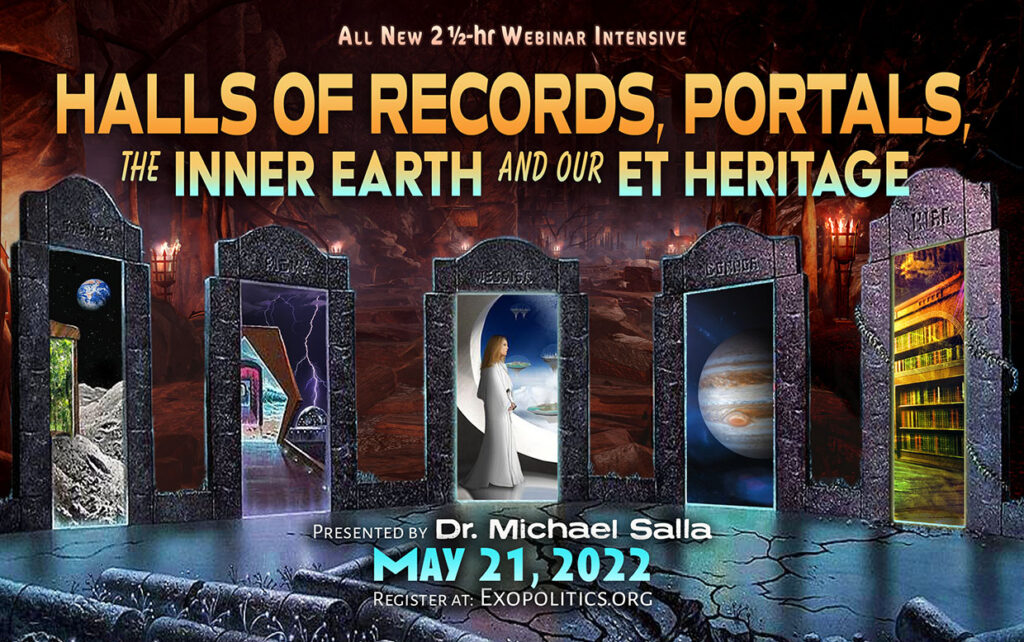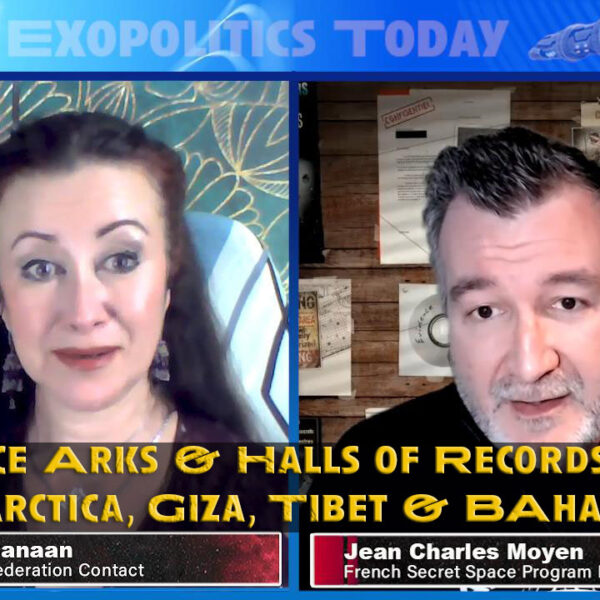 In this Exopolitics Today interview Jean Charles Moyan and Elena Danaan describe trips they both took to a Galactic Federation mothership called the Excelsior, and then to Lake Vostok in Antarctica where they witnessed a space ark with blue giants sleeping in stasis chambers. Elena describes how she was tasked by the Galactic Federation to witness Jean Charles as he toured the Lake Vostok ark. They then describe their respective trips to a Hall of Records/ark under the Sphinx at the Giza Complex in Egypt. Jean Charles next describes visiting space arks under Mt Kailash, Tibet and one off the coast of the Bahamas. Elena also discusses the recent news that an interstellar object crashed in the Pacific Ocean, and that this is a gift from positive extraterrestrials to awaken humanity to their existence.
Audio Podcast on Apple, Spotify, or Google
Links
Jean Charles Moyen's movie "South Shore Origin" is available on Vimeo. His video "Starseed Revelation" which offers more details about his life experiences is also available on Vimeo.
Elena Danaan's website is available here. Her most recent book, We Will Never Let You Down is available on Amazon.
Earlier Interviews with Jean Charles Moyen

Earlier Interviews with Elena Danaan
---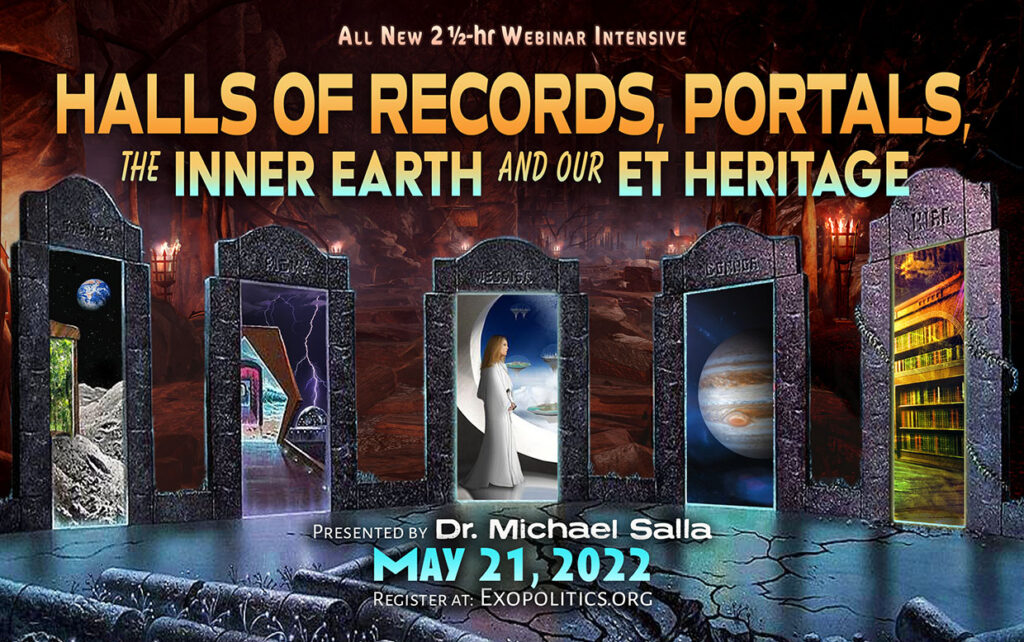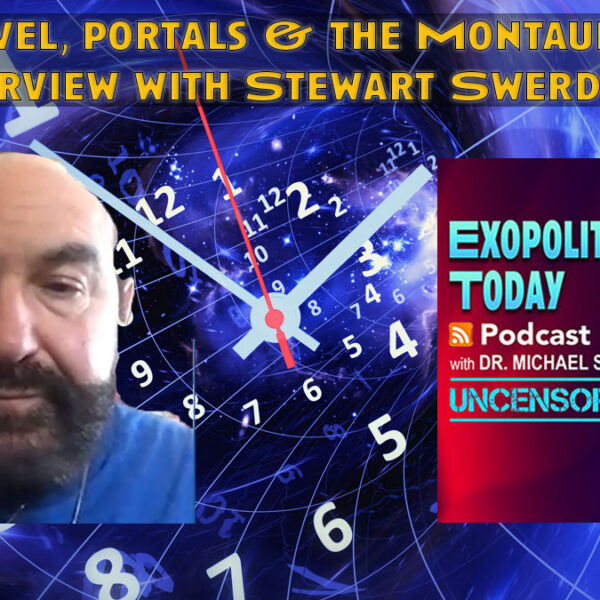 Stewart Swerdlow was among the initial group of child participants that was involuntarily recruited into the Montauk Project that ran from 1970 to 1983 at the northeast end of Long Island, New York. Beginning at 13 years of age, he underwent time travel and portal experiments that abused up to 300,000 children and adults, only a few of whom survived. In this Exopolitics Today interview, Stewart explains the history of the Montauk Project, its connection to the Philadelphia experiment, 4th Reich Nazi involvement, the connection to extraterrestrial life, his personal experiences, and much more.
Interview available on YouTube & Rumble
Audio Podcast on Apple, Spotify, or Google
Stewart Swerdlow's website is here. His book, Montauk: The Alien Connection is available here.
Further Reading
---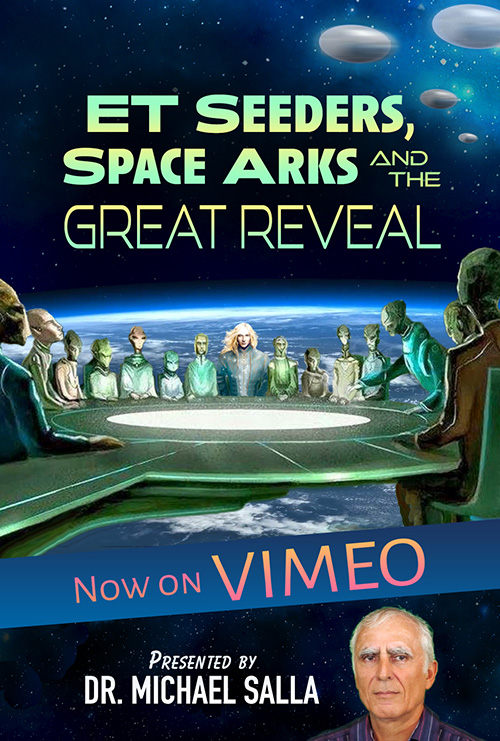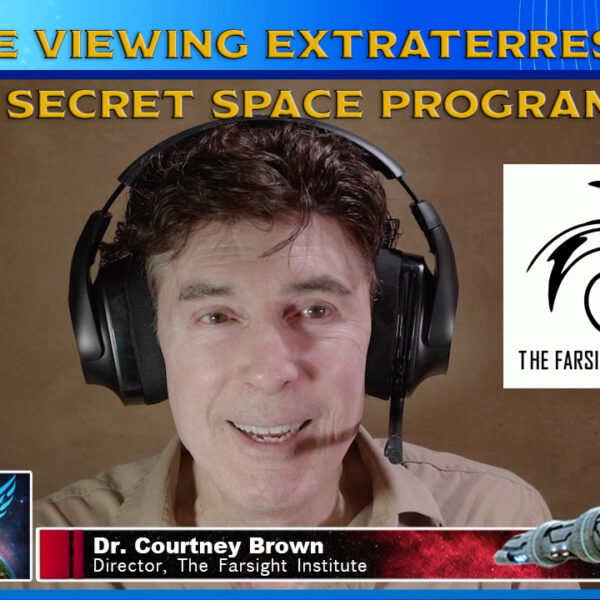 In this Exopolitics Today interview Dr. Courtney Brown, Director and Founder of the Farsight Institute discusses how remote viewing can be used as an intelligence gathering tool on extraterrestrial life and secret space programs. He answers questions about his academic background in political science, how he got interested in remote viewing, and some of its key principles and techniques involving quantum physics and temporal mechanics.
Dr. Brown warns about the dangers of front loading in remote viewing and how blind protocols are critical for preventing the subconscious mind influencing results. Importantly, he explains that when done correctly, remote viewing can be safely used on different types of extraterrestrial and spiritual entities, even those regarded as the most powerful.
Dr. Brown discusses a number of Celestial Projects conducted at Farsight including Presidential meetings with Extraterrestrials, Operation Highjump, and Ceres supersoldiers. He explains how he was surprised by remote viewing results that validated Tony Rodrigues experiences on Ceres and Mars as described in his book, Ceres Colony Cavalier.
This is an unforgettable interview where Dr. Michael Salla gets one of the world's leading practitioners of remote viewing to explain its benefits and transformative potential for our planet.
Audio Podcast on Apple, Spotify, or Google
The Farsight Institute Website is here.
Farsight's Streaming service is here.
Related Articles/Podcasts
Three Days to Dr Michael Salla's next Webinar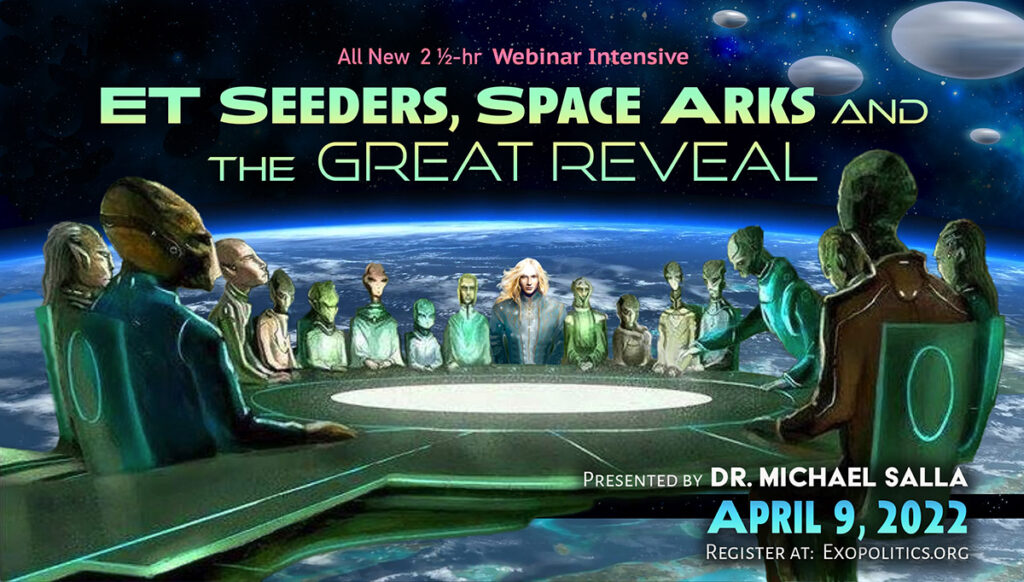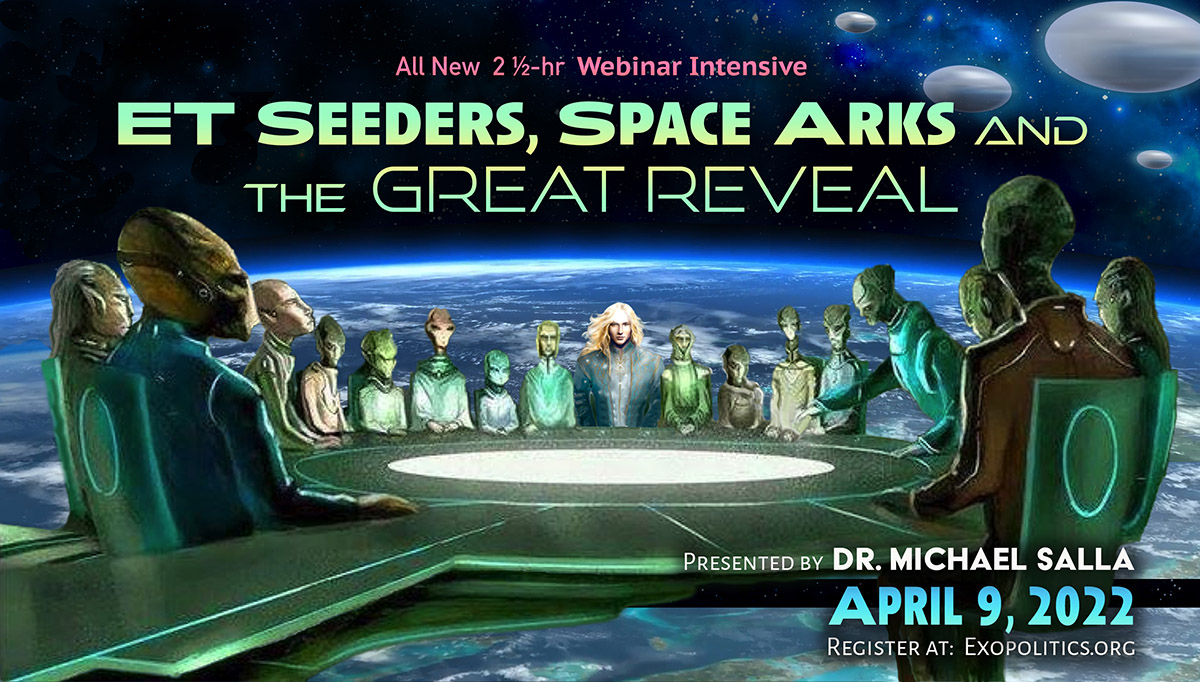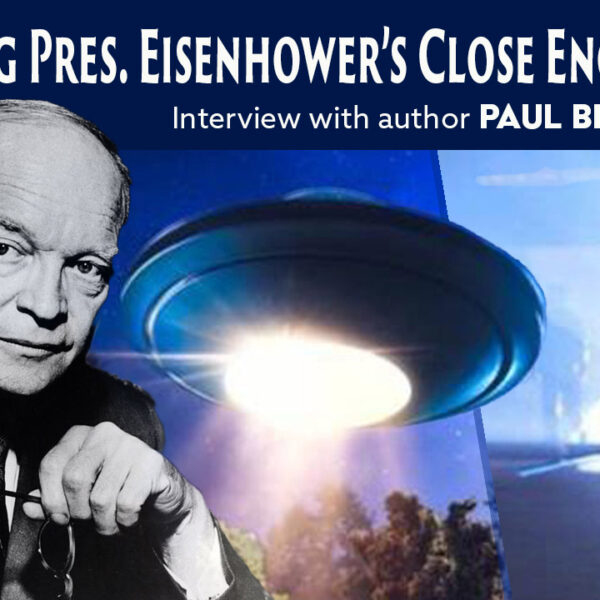 Paul Blake Smith has extensively researched historical records, whistleblower testimony, and documentary evidence that President Dwight D. Eisenhower had multiple close encounters with extraterrestrials. These encounters may have begun as early as 1948/1949 when he was working with the Truman administration, according to Smith's analysis of a leaked 1989 Defense Intelligence Agency document.
In his book, President Eisenhower's Close Encounters (2020), Smith presents an impressive body of evidence that during his Presidency, Eisenhower met with extraterrestrial delegations on at least three occasions at Edwards Air Force Base (Feb 1954); Kirtland AFB (July 1954), and Holloman AFB (Feb 1955), which culminated in secret agreements. In this Exopolitics Today interview, Smith and Dr. Michael Salla discuss these key events and their significance.
Interview available on YouTube & Rumble
Listen to Podcast on Apple, Spotify, or Google
President Eisenhower's Close Encounters is available in paperback, kindle and Audio formats on Amazon
Paul Blake Smith's website is here
Further Reading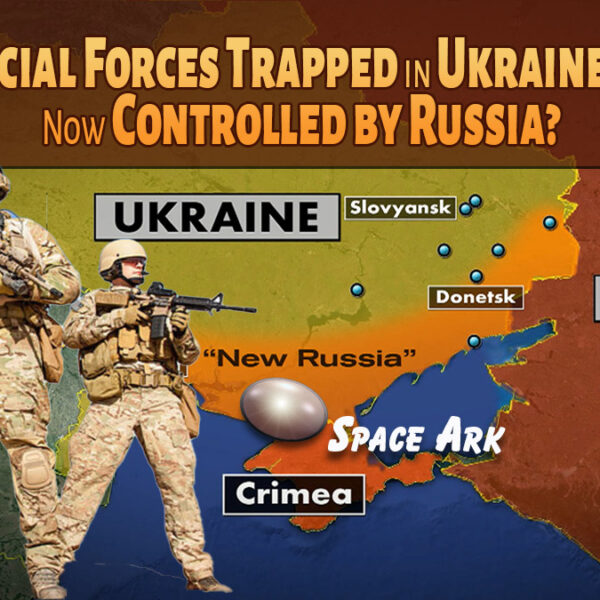 In this interview my long time source JP, who currently serves with the US Army, explains that an ovoid shaped space ark under the Ukraine desert (Oleshky Sands) near the city of Kherson has been taken over by the Russian army. JP says that a team of US special forces were sent on a covert mission to the Ark, prior to the invasion, and went missing.
The Ark possesses exotic plant life and the Russian military also seeks to control another smaller space ark located near the city of Kiev according to what JP heard in a classified briefing. He says that Russia already possesses a space ark in its own territory which possesses exotic technology. JP says that Russia is denying the US access to the space arks under its control in order to gain concessions on US geopolitical policies.
JP describes another space ark in central Brazil (Caldas Novas) and says that all the space arks are being activated and form an integrated network that will eventually float into the sky in what will amount to a global disclosure event. He says that the arks and the extraterrestrial fleet connected to them represent a benign force and will help humanity enter a new golden age.
Note: Just prior to the release of this interview, JP informed me that the US special team had been found and had safely left Ukraine.
Interview available on YouTube & Rumble
Listen to Podcast on Apple, Spotify, or Google
To learn more about JP and his disclosures, along with supporting photos & video click here. 
My deep appreciation to my wife, Angelika Whitecliff, for creating this video.
Michael Salla, Ph.D.
Related Articles/Podcasts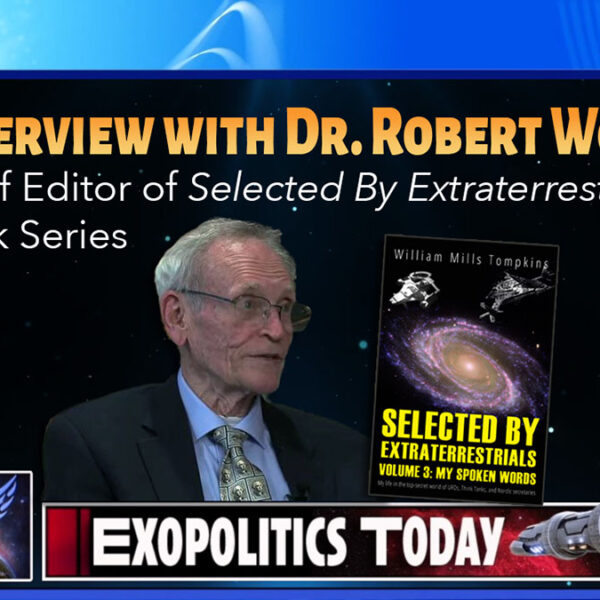 Dr. Robert Wood worked as an aerospace engineer and physicist for 43 years during which time he specialized on missile technology for Douglas Aircraft Company and its successor McDonnell Douglas. During the mid-1960s, he received significant funding to research UFOs to see if their propulsion technologies could be understood and reverse engineered. After his 1994 retirement he began working on the leaked Majestic Documents and was able to verify the authenticity of many of these controversial documents which can be found at MajesticDocuments.com.
Dr. Wood was the first UFO researcher to verify the authenticity of Bill Tompkins claims of having worked at a secret think tank, Advanced Design, hidden within Douglas Aircraft Company that designed kilometer(s) long spacecarriers for the US Navy, with the help of Nordic-looking extraterrestrials.
In this interview discussing the release of the third volume of Selected by Extraterrestrials, Dr. Wood discusses his first hand knowledge of key corporate officials that Tompkins worked under, the feasibility of a secret think tank at Douglas, Tompkins work with the US Navy during WWII, the Nazi secret space program established in Antarctica, the Nazi connection with Reptilians, and other issues.
Significantly, Dr. Wood asserted that the the Nordic extraterrestrials embedded at Douglas who Tompkins worked with, were members of the Galactic Federation of Worlds that several contactees have recently spoken about.
Interview available on YouTube and Rumble
Listen to Podcast on Apple, Spotify, or Google
Book 3 of Selected by Extraterrestrials is now available on Amazon 

Deep appreciation to Angelika Whitecliff for creating this video
More articles featuring Bill Tompkins testimony about the US Navy's secret space program are available here.
---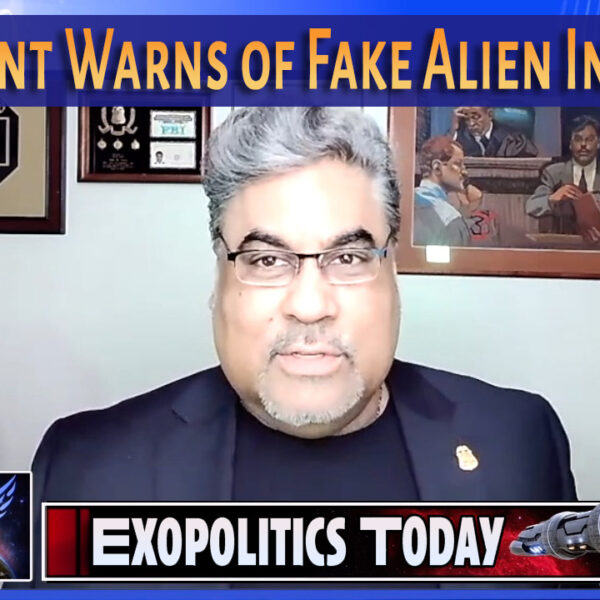 John DeSouza is a retired FBI Special Agent who served for 25 years on Counter-Terrorism and Paranormal cases. He has a law degree and possessed a Top Secret security clearance during his FBI career. Special Agent DeSouza collected true life X-Files that were used in the hit show "The X-Files". He has written several best-selling books and discussed his paranormal cases in presentations given around the world.
In his first interview on Exopolitics Today, John DeSouza discusses cases involving extraterrestrial life and UFOs, the mysterious Men in Black phenomenon, the Moon being an artificial structure, the activation and appearance of huge motherships or 'arks'. He predicts that UAPs/UFOs are going to behave more aggressively and this is part of a fake alien invasion scenario that may be unleashed on the world.
Premieres 2/22/2022 — 8 am Pacific – 11 am US East Coast
Listen to Podcast on Apple, Spotify, or Google
John DeSouza's website is johntamabooks.com
Heartfelt thanks to Angelika Whitecliff for creating this video.
Information about "What's Coming in 2022 and Beyond" webinar is available here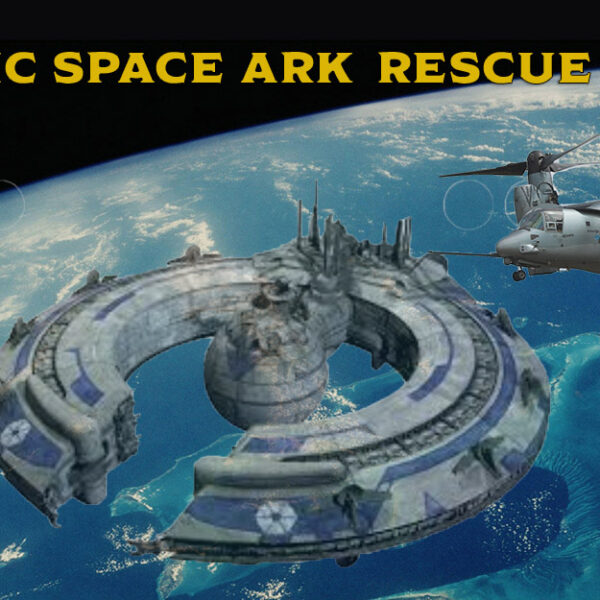 In his second mission to a space ark lying at the bottom of the Atlantic Ocean somewhere in the Bermuda Triangle, JP (who currently serves with the US Army) describes a multinational rescue mission comprising US, Russian and Chinese soldiers. The mission was sent to rescue Aztec Indians from Mexico who had been left behind in an earlier mission. JP explains how the multinational team found the Aztec Indians, and also discovered a powerful portal linking the Atlantic Ark to another arks hidden throughout our solar system. He says 15 soldiers had inadvertently stepped through the portal while exploring a similar ark on the Moon.
JP describes the multinational rescue mission, how the Chinese, Russian and US soldiers collaborated, and what else lays hidden inside the mysterious arks being discovered on Earth and our solar system by covert military teams.
Premieres 2/2/22 at 2 pm  on YouTube & Rumble
Audio Podcast available for Apple, Spotify & Google
Michael E. Salla, Ph.D.
Related Articles/Podcasts
For more interviews, articles, photos and videos featuring JP click here.