Be current, Be aware. Receive notificactions when new content is available.
At only a few months of age, Dani Henderson began a remarkable lifetime of direct experiences with angels, demons, and aliens. These different entities appeared …

Read More »

Elena Danaan continues to have face-to-face contact with different extraterrestrial visitors including representatives from the Galactic Federation of Worlds and the Enki/Ea faction of the …

Read More »

Learn how key historical events involving extraterrestrial visitation have led to today's mindbogglingly advanced secret space programs. Find out who really controls Earth's greatest military …

Read More »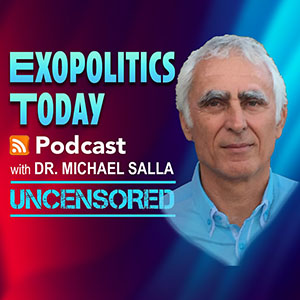 EXOPOLITICS TODAY with Dr. Michael Salla
A leading researcher, keynote speaker & best selling author in the fields of exopolitics. Dr. Salla is a forerunner in the push to full disclosure of secret space programs, black budget projects, and the human ET agenda. These podcasts strive to reveal how this all relates to our past and current Political theater and the future of the human experiment.
Russia's UFO Crash Retrieval & Reverse Engineering Programs – Part 2
In his second Exopolitics Today interview, Anton Anfalov, Ph.D., explains critical military research facilities used by the Soviet Union in studying retrieved alien spacecraft and extraterrestrial entities. These research facilities include a multilevel underground facility at the M. M. Gromov Flight Research Institute located next to the current Zhukovskiy airport complex; a Top Secret research facility inside an enormous cavern system in the Ural mountains first built by extraterrestrials; and Novosibirsk aviation plant in Eastern Siberia. He also discusses secret meetings and agreements between extraterrestrials and leading Soviet/Russian authorities dating back to 1954. He states that Nordic-looking extraterrestrials have been helping the Putin Administration with advanced technologies.
Anton Anfalov, Ph.D., was born in the city of Sverdlovsk in the Soviet Union in 1972 and spent decades living in Crimea before his recent departure to Canada due to the intensifying Ukraine conflict. In the mid-1980s, he became interested in the UFO phenomenon after the Soviet Union first relaxed its stringent secrecy policies during the glasnost era and the subsequent Presidency of Boris Yeltsin.  Dr. Anfalov has interviewed hundreds of Russian and Ukrainian whistleblowers and been given documents on the UFO phenomenon dating back to the early post-World War II Soviet era. He has gained much knowledge about UFO crash retrieval operations in the Soviet Union and Russia; learned about ancient underground tunnels built by extraterrestrials that the Kremlin repurposed for deep underground military bases; multiple UFO crash retrieval cases: meetings and agreements with extraterrestrial civilizations; and the existence of a Russian secret space program.
—
Support this podcast: https://podcasters.spotify.com/pod/show/exopolitics/support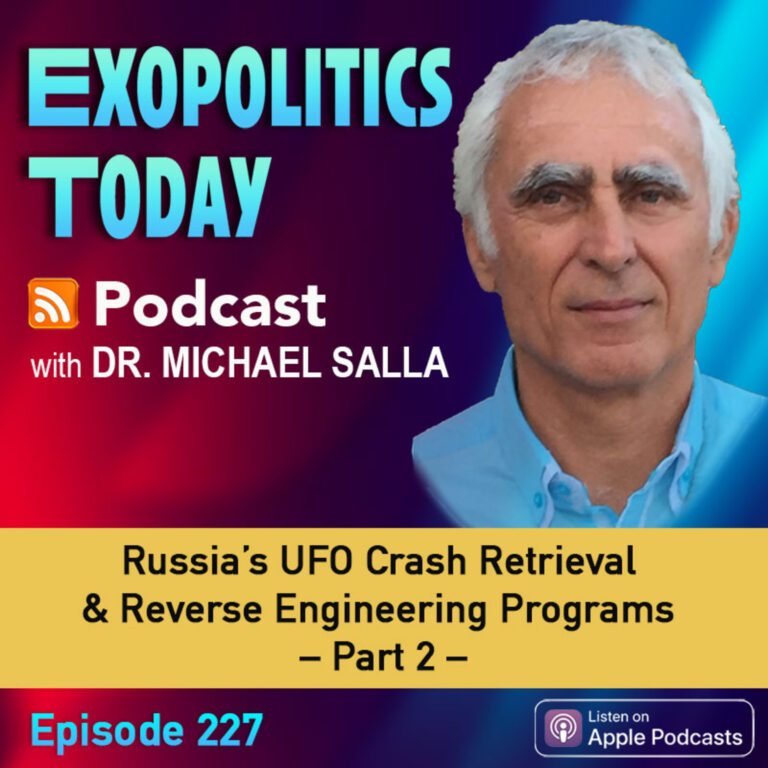 Search Results placeholder
Books
15% off discount with code: EXOPOLITICS15
More Exopolitics Articles by Dr. Salla
Webinars