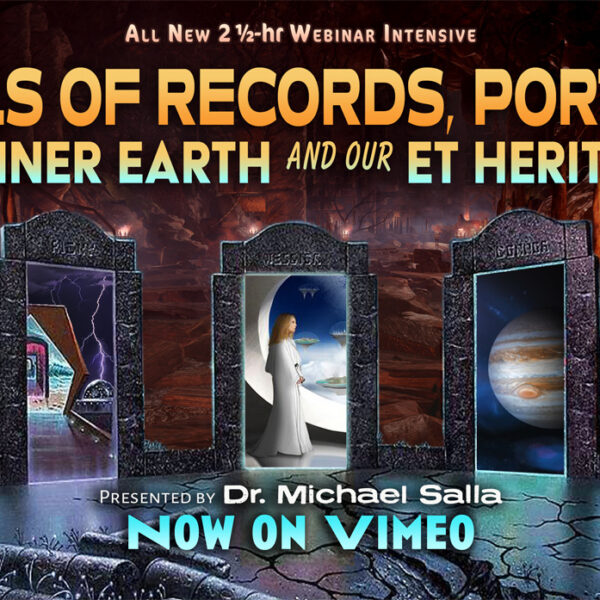 In 2008, the Svalbard Global Seed Vault was built by tunneling nearly 500 feet into the side of a Norwegian archipelago mountain located in the Arctic Ocean. Known as the "doomsday vault", it is meant to ensure humanity has a chance to reseed after a catastrophic worldwide event. Other similar repositories exist today underground storing books, historical and scientific data, and much more. However, we are not the first civilization to store our knowledge in case colossal disaster strikes.
Many historical sources cite "Halls of Records" that were created by ancient civilizations to preserve their most advanced technologies and records prior to cataclysmic Earth changes. In addition to their long forgotten contents, these ubiquitous Halls of Records are interconnected through advanced space-time portals and act as gateways to mysterious Inner Earth civilizations who are the custodians of our true ancient wisdom.
Extraterrestrial civilizations have played crucial roles in helping to create, protect, and keep secret these ancient Halls of Records for a time when surface humanity would be once again ready to understand and gain access to these secrets, and peacefully reunite with our Inner Earth brethren.
Today, awakening starseeds are critical to the fulfillment of this long-term project. However, many still do not consciously realize the energy, light codes, and abilities they carry within to assist humanity as global events reach a crescendo. Comprehending our ET heritage begins with individuals recognizing and accepting the reality of their own star lineages to bridge humankind back to our ET family. Simultaneously, starseeds will activate ancient technologies, step up as healers, pilots, architects, and visionaries, all to help skillfully guide us to rejoin our galactic community.
In this all new 2.5-hour webinar with Q & A, Dr. Michael Salla will present an impressive array of historical sources, ancient records, and riveting witness testimony detailing ancient Halls of Records, how Portal's work and who can use them, the latest from the Inner Earth, how starseeds can open up more fully to their own unique potentials, and finally, startling revelations about humanity's extraterrestrial heritage.
Watch on Vimeo – May 24, 2022
Watch Official Webinar Trailer/Short Film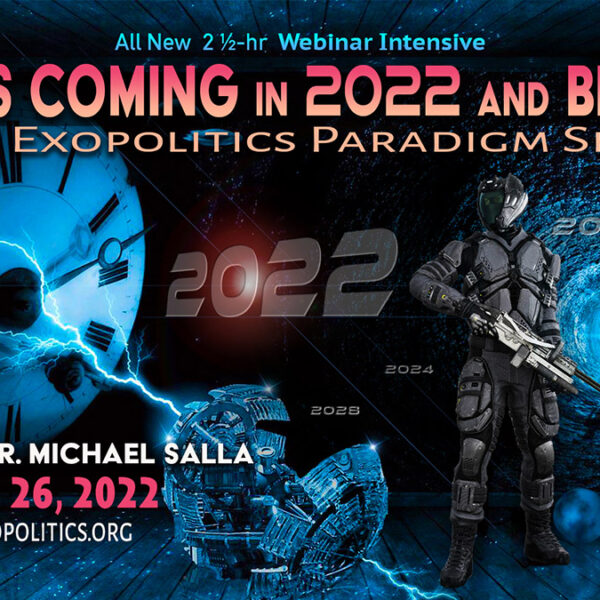 The successful deployment of the James Webb Space Telescope and its scheduled start of astronomical observations in July 2022 heralds a major 'exopolitical' shift about to happen in the mainstream scientific community with regard to the 'Fermi Paradox'. The earlier Kepler Space Telescope's discovery of exoplanets in other solar systems led to a paradigm shift in scientific thinking about the existence of habitable planets in our galaxy. This is about to repeat with the looming discovery of biosignatures on exoplanets that will confirm the existence of extraterrestrial life, and provide a definitive answer to Enrico Fermi's famous question of where are the extraterrestrials?
In 2021, the Pentagon confirmed that UFOs are real and are in our skies today. Soon, the proven discovery of alien life will lead to an even more profound change as the scientific community and general public are forced to reconcile the mountain of historical evidence of extraterrestrial life visiting Earth. The dam of secrecy held in place for decades is about to collapse. Contactee reports, whistleblower and insider testimonies, leaked Majestic documents, and more, will all be newly evaluated and take on great significance as humanity moves into the Exopolitical Era.
In this two-hour webinar, Dr. Michael Salla will use the latest whistleblower, scientific and military data to make predictions spanning the coming year and decade. He will discuss:
the exopolitical implications of the Webb telescope confirming the existence of extraterrestrial life;

examine recent developments in space such as the Artemis Accords;

the formation of Combined Military Space Commands;

manned missions to the Moon and Mars;

covert multinational missions to ancient space arks;

how discovery of an ancient ark in Ukraine has led to a rapid escalation in the conflict;

the collapse of the Deep State and its wall of secrecy;

and the return of the Seeder/Guardian races to our solar system to witness our planetary graduation.
Join Dr. Salla in this exciting and uplifting look at behind-the-scenes developments and coming announcements that will catapult our world from its current state of darkness into a Star Trek future.
Webinar Trailer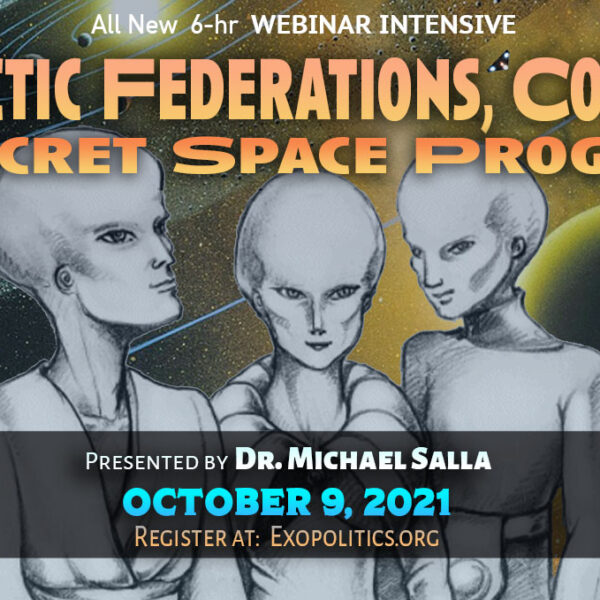 Although the development and use of nuclear weapons by different countries was one of the reasons why extraterrestrial civilizations began visiting Earth in the World War II era, a more significant and far reaching reason exists. Due to its disturbing nature, however, it was not shared for decades.
Only today we know the full truth: The Earth had unwittenly become the epicenter of a temporal war involving a future galactic tyranny, whose origins lay in a secret agreement reached by Nazi Germany with a group of extraterrestrials called Draco Reptilians.
This agreement resulted in the establishment of a breakaway German colony in Antarctica that soon after gave birth to the nefarious Dark Fleet (Nachtwaffen), which aligned itself with the Draco's masterplan for galactic conquest.
After detecting the sudden emergence of galactic tyranny 350 years in the future, a group of extraterrestrials known as the Andromeda Council notified the Galactic Federation of Worlds and other freedom loving extraterrestrial organizations about the threat posed by contemporary events happening on Earth, its Moon and Mars.
Thus, a temporal war began involving different extraterrestrial federations, councils and secret space programs, each striving to steer long term events on Earth to prevent or bring about this sweeping tyranny that could overtake the galaxy.
Both sides have used time travel technologies to influence key individuals, events, and movements on Earth. Operatives from each side have been embedded into different countries, and especially into aerospace companies to help humans build advanced technologies for different secret space programs.
Today we are witnessing the final stages of this decades-long temporal war involving multiple timelines that compete, co-exist, and ultimately converge with one another.
As we approach the end of this temporal war, with the Earth as the epicenter of what would have been a future galactic tyranny, the truth is emerging about these events and the different galactic groups and organizations that have played significant roles.
In his final webinar for 2021, Dr. Michael Salla will give a grand tour of the different extraterrestrial groups and secret space programs involved in the temporal war that has been silently raging around us, unknown to most of humanity. Importantly, he will highlight current events that are leading to the fulfillment of a very positive and exciting galactic prophecy.
A special panel will be included in this webinar with contactees Elena Danaan and Megan Rose as guests to discuss topic raised in Dr. Salla's presentation and share their latest intel.
Learn about:
The Andromeda Council and how it detected a galactic tyranny emerging 350 years from now.

The role, actions and goals of the Galactic Federation of Worlds on Earth, the Moon, and Mars.

How the Council of Nine, the Council of Five, the Saturnian Council and other high level galactic councils factor into global events.

Find out what the Law of One Material has to say about the different galactic organizations intervening in human affairs.

High level government and corporate insiders who have revealed the intervention of different galactic organizations.

In addition to the USA, discover how Russia, France, Israel, China and Japan have been visited by different rival extraterrestrial groups and built their own secret space programs.

The Jupiter Agreements, and the involvement of leading Aerospace Corporations in building and releasing advanced technologies to humanity.

The plan of the Galactic Federation of Worlds in releasing advanced aerospace and healing technologies to humanity.

How the "Earth Alliance" has been nurtured by galactic organizations to build a Star Trek Future equipped with a powerful 'Starfleet' that is able to protect Earth from future infiltration and invasion.

How galactic organizations have helped awaken humanity to bring about a global revolution where the power of the Deep State, 4th Reich, ruling bloodline families, etc., is broken.

Finally, how humanity steps into its full power as universally connected sovereign beings in fulfilment of galactic prophesy, and much more!
We are not alone in our fight for freedom on Earth. Many stand with us to defend a future within our galactic community that we can all wish to inhabit.
Webinar Intensive
Recorded October 9, 2021
4 hour Presentation by Dr. Michael Salla


1 ½ Hour Panel Discussion Hosted by Dr. Salla with Elena Danaan & Megan Rose (includes 30 min audience Q&A)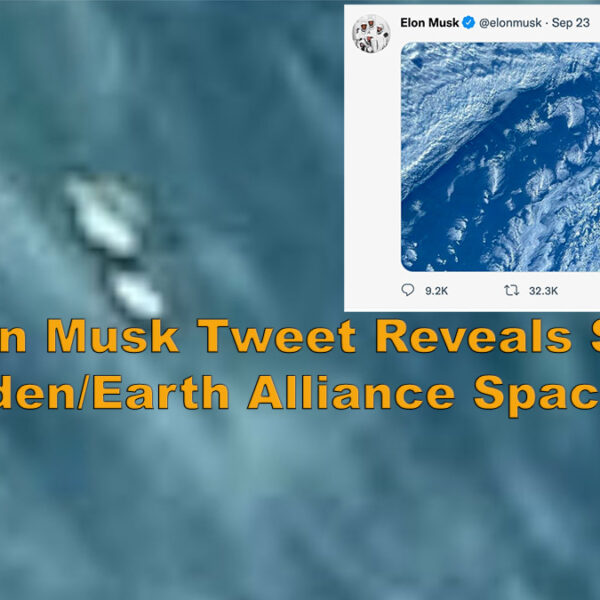 On September 23, 2021, Elon Musk tweeted a picture taken from a SpaceX civilian mission into low Earth Orbit. A close up of the picture reveals at least six cigar shaped craft traveling in formation. According to Thor Han Eredyon of the Galactic Federation of Worlds—as relayed by Elena Danaan—the craft belonged to the US Navy's Solar Warden program and are now part of the newly formed Earth Alliance.
I have been told that Musk is constrained by Non-Disclosure Agreements (NDAs) from revealing what he knows about the Earth Alliance, diplomatic meetings on Jupiter, extraterrestrial life, etc., but is allowed to leave clues so we can figure it out by ourselves. 
Video of the spacecraft formation is available on YouTube and Rumble
For more articles, videos and podcasts featuring information about the Galactic Federation of Worlds as relayed by Thor Han/Elena Danaan and Val Nek/Megan Rose, click here.
---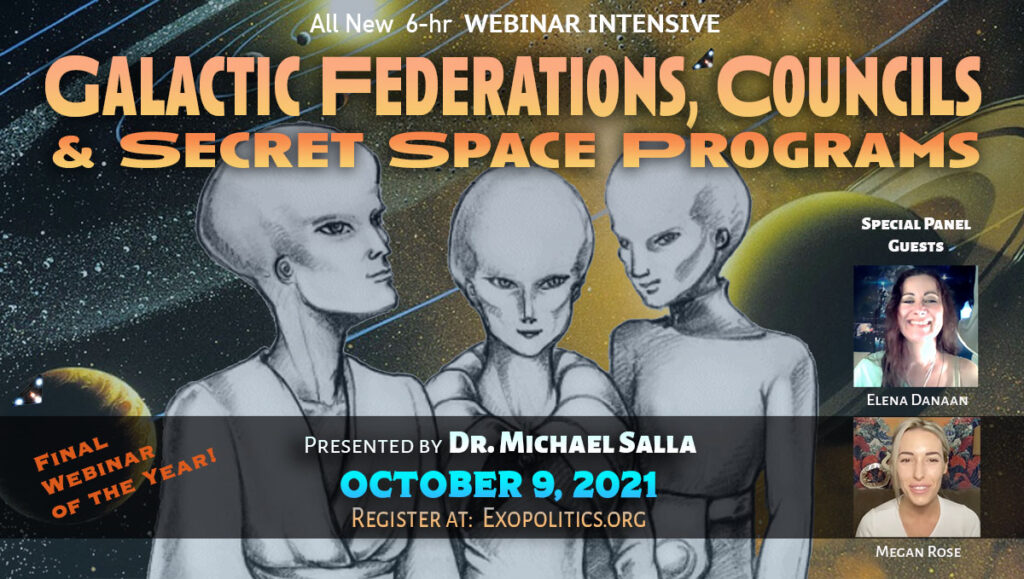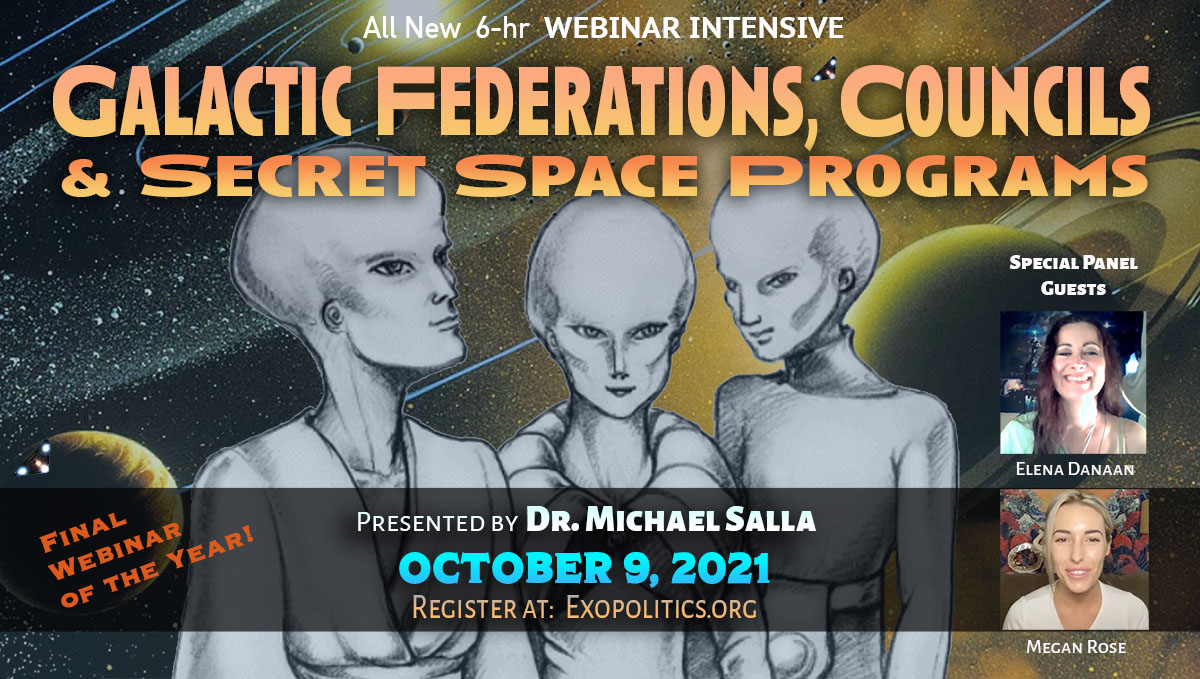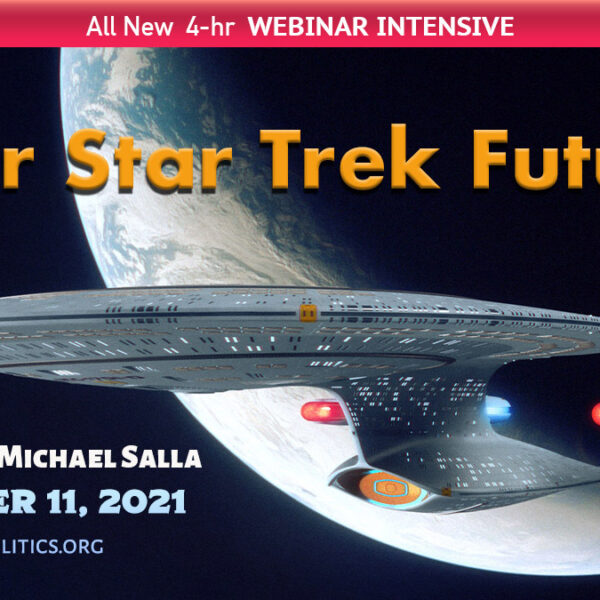 At a March 2019 "Space Futures Conference" featuring leaders from multiple national space programs, aerospace corporations, and military organizations from around the world, it was agreed that a Star Trek Future was the optimal outcome that humanity should strive to achieve by the year 2060. Not surprisingly, the creation of a multinational military space alliance—a modern-day "Starfleet"—was critical to a Star Trek future.
In August 2019, the US Space Command was re-booted and the US Space Force was officially launched four months later on December 20. In October 2020, the Artemis Accords were signed making it possible for a multinational space alliance to be created with the US at its core. NATO subsequently created a Space Center at Ramstein Air Base (Germany) that would become a key institution for the future multinational military coalition.
These critical events occurred at the same time as key officials in the Trump administration were said to be working with a "Galactic Federation" towards disclosing suppressed life changing technologies, and the existence of extraterrestrial life.
In 2021, the United Kingdom, Germany, Italy, and Australia authorized the creation of Space Commands within their respective militaries, and all planned to closely coordinate with the US Space Command. In the meantime, Russia and China began an initiative to set up their own multinational space alliance.
Critically, in July 2021, the Galactic Federation (of Worlds) allegedly held a meeting near Jupiter with representatives from Earth's major space faring nations to discuss the future of our solar system, due to the looming defeat of negative extraterrestrial races, the Dark Fleet and the Deep State in controlling the Earth, Moon, Mars, and the rest of our solar system. Key aspects this secret meeting coincide with what is known about the growing popularity of the Artemis Accords among space faring nations, and the failure of the China-Russia Moon base initiative in attracting international support.

In this exciting new webinar, Dr Michael Salla presents all the evidence for how these recent developments firmly point to a Star Trek Future being created right before our eyes.
Length 3 hrs + 40 min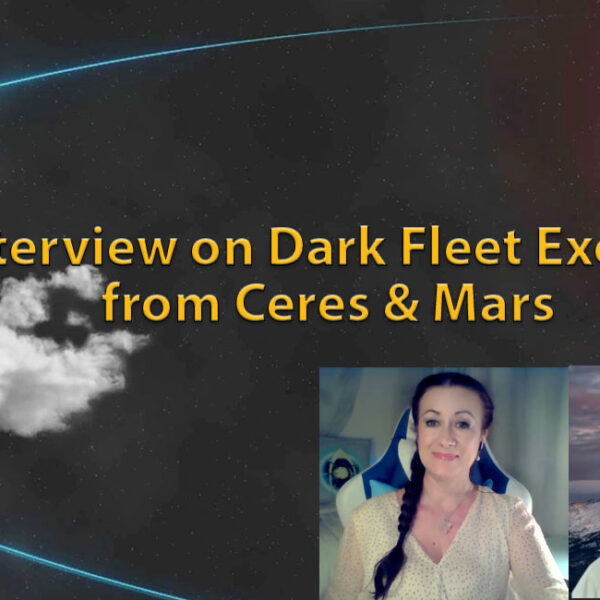 The latest intelligence from the Galactic Federation of Worlds is that the planetoid Ceres, has just been liberated, according to extraterrestrial contactee and former French archeologist, Elena Danaan.  In this Exopolitics Today interview, Elena presents the most recent intel she has received from her primary Federation contact, Thor Han Eredyon about Ceres and Mars. Tony Rodrigues, who claims to have spent approximately 13 years on Ceres as a slave for the Dark Fleet, along with having spent several months on Mars, is also interviewed about his experiences.
Both Elena and Tony are questioned by Dr. Michael Salla about their reactions to the latest updates from the Galactic Federation, and what it means for humanity's expansion into space. Find out how the Galactic Federation works with the Earth Alliance in liberating worlds formerly controlled by the Dark Fleet and their extraterrestrial allies. Learn what happens when a world is liberated from its former overlords, and what expectations the Galactic Federation has for Earth nations in taking control over our solar system. Discover how the Artemis Accords fit into unfolding events in our solar system.
Interview available on YouTube or Rumble
The telepathic messages from Thor Han read out by Elena Danaan during the interview are the following. 
Aug 21 2021
"The fate of the Ceres colony has been debated with great attention, until lately coming together with a common decision, with the Zenae Council and the Earth Alliance.
It was decided that in reason of a large civilian colony, settled for a period of time long enough to officially name them as planetary residents, Ceres would not be evacuated. Instead, we will force the Nachtwaffen military personnel to leave, by means of agreements in the first place, or force if necessary. We firmly believe that Ceres needs to officially become a free world, and it will eventually."
Aug 26 2021
"Mars is free, Deimos is being evacuated."
"The situation on Mars is chaotic at the moment, as the local Martian resistance is rushing to take hold of the underground facilities that have been evacuated. All human personnel was safely sent back to Terra and will be replaced. There is now a situation where the Martians need to comply to the recent agreements reached between their leaders, the Galactic Federation of Worlds, and the new Terran corporations allowed to settle colonies and conduct their scientific and commercial operations. I trust this will go well, for this is a new era of prosperous and empowering cooperation for the Martians' benefit. They just need to calm down now, in this euphoric celebration of their victory."
Elena Danaan's website is available here. Tony Rodrigues' website is here.
Earlier Exopolitics Today Interviews with Elena Danaan

Earlier Interviews with Tony Rodrigues on ExoNewsTV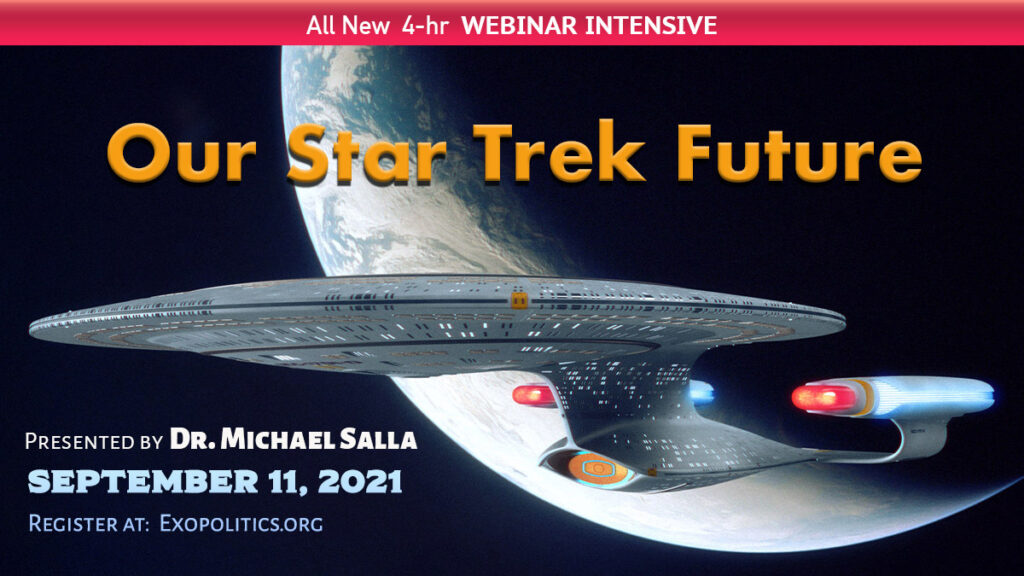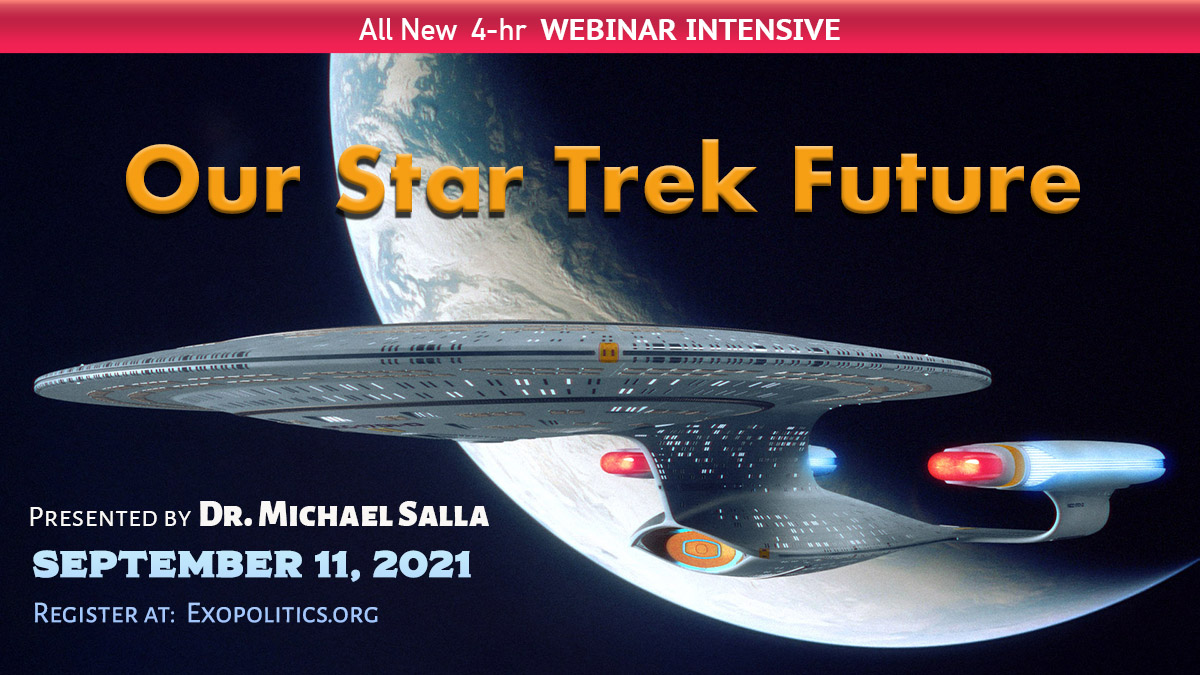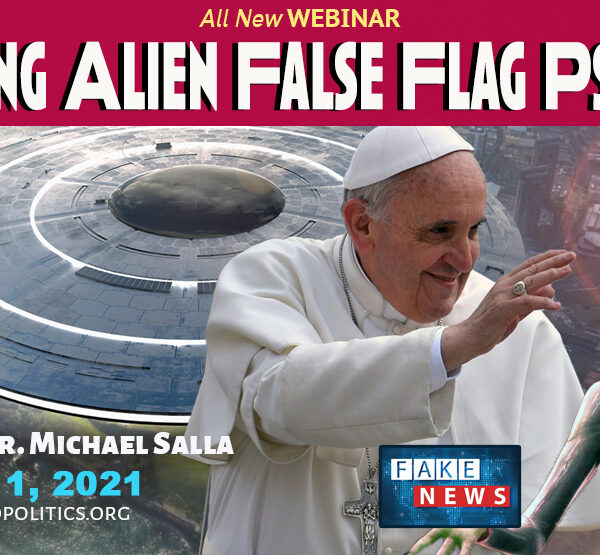 In the last 18 months, the US and other major countries have created national space forces to deal with threats in space, and have pledged to cooperate in a multinational alliance to deal with such threats. We are in an unprecedented era of disclosure as billions of people around the world are finally being told about the reality of the UFO phenomenon and the possibility of extraterrestrial life.
The June 25 Unidentified Aerial Phenomena (UAP) Report to the US Congress not only asserted the reality of the technological superiority of some UFOs, but firmly placed their activities in the context of a major national security threat. Only a week later in Sun Valley, Idaho, Major Media and Big Tech CEOs met with intelligence insiders and CIA representatives in a closed-door meeting to coordinate narratives for the next twelve months as part of Operation Mockingbird.
While mainstream news agencies act as intelligence community propaganda tools to control and distract citizens, Major Media companies continue to produce blockbuster movies and television series depicting post-apocalyptic Earth societies dealing with alien invasions.
Today, UFO researchers are openly warning that a decades-long Deep State plan for a false flag alien invasion is about to go ahead and are calling it the "Cosmic Hoax." Alternatively, several insiders have suggested that the more likely false flag scenario is an alien salvation event.
Why is the Deep State moving forward with an alien false flag event now?
What is the difference between a false flag "alien invasion" versus an "alien salvation" event?
How does the behind-the-scenes power struggle between White Hats/Earth Alliance and the Deep State over the 2020 US elections, COVID-19, and the June UAP Report, factor into the coming alien false flag event?
Where do different extraterrestrial groups stand on such a contrived event?
To answer these critical questions, Dr. Michael Salla, author of the Amazon best-selling Secret Space Programs series of books (2015-2021) will examine what the future holds in store for humanity as we are about to enter the final act in a decades-long titanic battle for dominance over Earth's future.
Aug 1, 2021  – Webinar
2 hours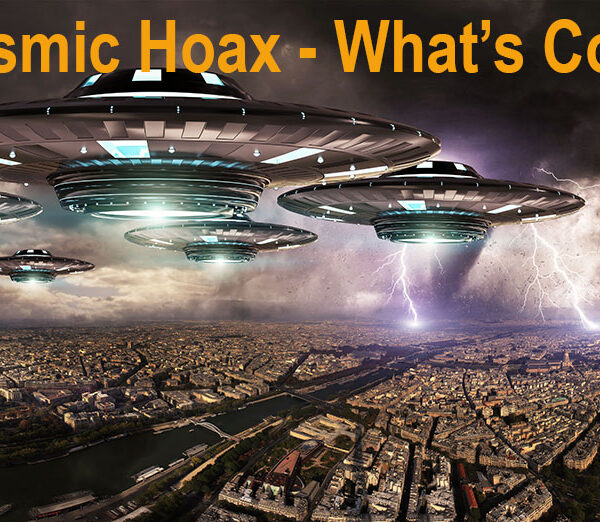 On July 4, Dr. Steven Greer released his latest documentary film – 'The Cosmic Hoax'. In it, he presented evidence of a decades-long plan to stage an alien false flag invasion. He described multiple aspects of the plan and key figures in its implementation. He asserts that the staged event is imminent given recent developments in the mass media and US politics concerning the June 25 UAP report. What's missing in Dr Greer's analysis of a Cosmic Hoax is another kind of alien false flag event.
In this Exopolitics Today podcast, Dr. Michael Salla examines The Cosmic Hoax, pointing out its strengths and shortcomings as an expose on a future alien psyop, especially when it comes to a very different kind of staged alien event – an 'Alien Rescue' or 'Salvation'.
Available on Rumble and YouTube
Podcast Links
Further Reading/Listening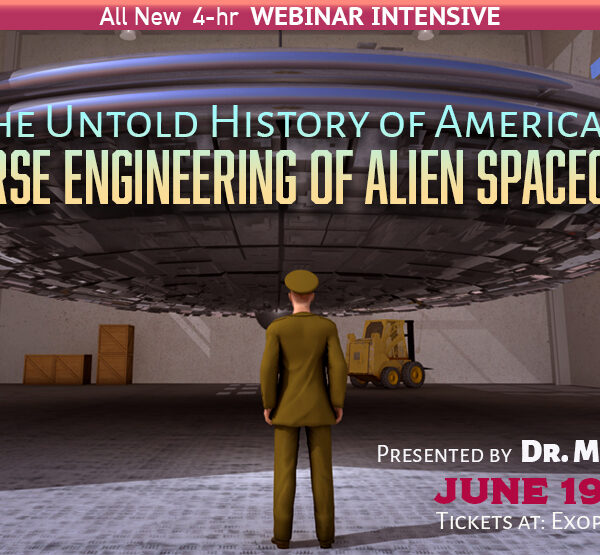 We are on the verge of an official report being delivered by the Intelligence Community to the US Senate acknowledging the reality of  Unidentified Aerial Phenomena (UAPs/UFOs) as an unknown national security threat. The Deep State will use all its political and media assets to perpetuate a major lie over the origin of these craft and the threat they pose. In fact, it is well known by many within the intelligence community that most of the UAPs/UFOs seen over the US and around the world are reverse engineered extraterrestrial spacecraft.
In the immediate post-World War II era, leaked documents reveal that the US military embarked on an ambitious research and development program aiming to reverse engineer recovered extraterrestrial spacecraft. Military laboratories, government funded think-tanks, scientific advisory groups, and leading aerospace corporations collaborated in trying to understand the highly advanced alien technologies, but their combined efforts resulted in limited progress. This is because most of the retrieved craft were Trojan horses, insofar as the technologies were too advanced for Earth's scientific community, thereby luring US policy makers into seeking extraterrestrial assistance.
Technological breakthroughs only occurred with the assistance of German scientists brought into the US through Operation Paperclip with links to a breakaway German colony in Antarctica, and with extraterrestrial entities found at crash sites willing to assist. There appeared to be two distinct alien factions willing to share their technology secrets with the US military. Eventually, several agreements were reached during the Eisenhower administration which made reverse engineering possible, and major aerospace companies were enlisted for projects that received the highest security classification possible. These covert reverse engineering efforts led to the development of advanced technologies used in multiple secret space programs underway today.
In the meantime, the US intelligence community initiated a sophisticated psychological warfare operation to hide these reverse engineering programs, the reality of extraterrestrial life, and the existence of a German space program out of Antarctica. Today, we are on the verge of an official disclosure initiative that is best described as a Limited Hangout designed to deceive and mislead the public. It will depict UFOs as an unknown national security threat, requiring massive military investments and further, instigate new levels of public fear through controlled media manipulation.
In order to understand what is coming, everyone needs to know the historical background which illuminates many of the lies already being spun around disclosure. This is particularly the case when it comes to an emerging disclosure narrative that is likely to acknowledge the existence of recovered extraterrestrial craft, while depicting US reverse engineering efforts as historically unsuccessful.
In this webinar, Dr. Michael Salla, author of the best-selling Secret Space Programs series will reveal the full extent of the massive reverse engineering efforts set up in the US, and how this relates to the scheduled June 2021 Unidentified Aerial Phenomenon report to be delivered to the US Congress.
Trailer available on Rumble and YouTube
Webinar Completed
Pre-Order Recording from Vimeo- click here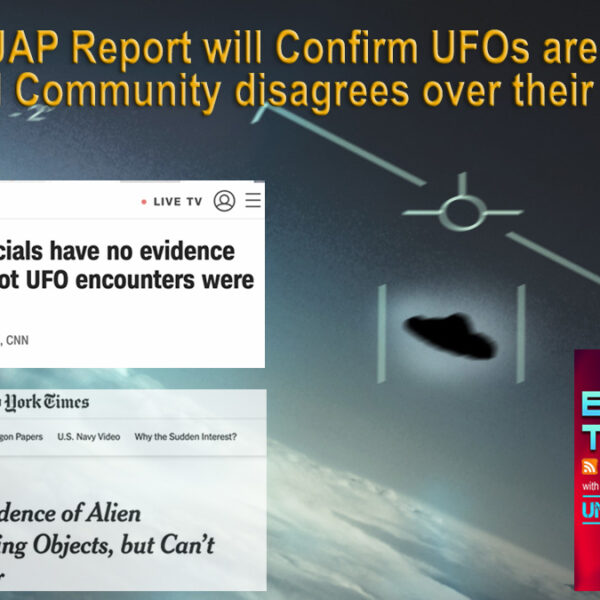 On June 4, five intelligence sources familiar with the contents of the yet to be released June UAP report prepared for the US Senate Intelligence Committee revealed some of its key findings to major news sites including CNN and New York Times. The sources said that there was no consensus over the origins of the UFOs in terms of extraterrestrial, Chinese or Russian aerospace technologies, but that their threat to national security made them an important priority for the intelligence community.
In this Exopolitics Today podcast, Dr. Michael Salla examines what the June UAP report will focus on based on intelligence source leaks, and how this represents a looming deception for which the general public needs to be fully prepared.
Podcast Available on YouTube and Rumble
Podcast Links
Podcast Announcements
Further Reading/Listening
---
June 19 Webinar Announcement