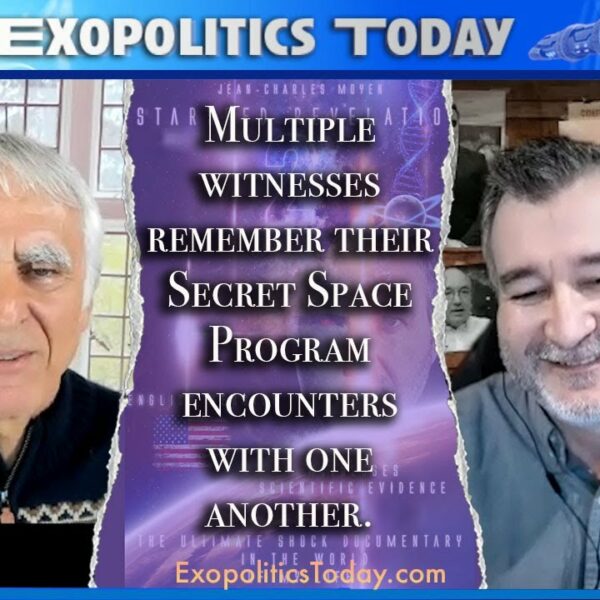 Jean Charles Moyen has had multiple encounters with extraterrestrial entities and has displayed paranormal abilities that led to him being eventually recruited into a joint US French Secret Space Program where he says he completed a "20 and back" tour of duty aboard aircraft carrier sized motherships called the Solaris and Excelsior.
In this Exopolitics Today interview, he discusses his recent meetings in Orlando, Florida, with several individuals who he recognized during secret space program service and/or through teleportation experiences. He describes the unique circumstances where he respectively met with Tony Rodrigues, Chris O'Connor, Elena Danaan, and JP.
In addition, Moyen discusses the release of the English dubbed version of his documentary, Starseed Revelations 2, where he presents extensive evidence supporting his extraordinary claims of extraterrestrial contact, teleportation, and encounters with Men in Black.
Watch Interview on YouTube, Rumble & Odysee

Audio Podcast on Apple, Spotify, or Google
Jean Charles Moyen's documentary Starseed Revelations 2 is now available on Vimeo.

Earlier documentaries/movies by Jean Charles Moyen
---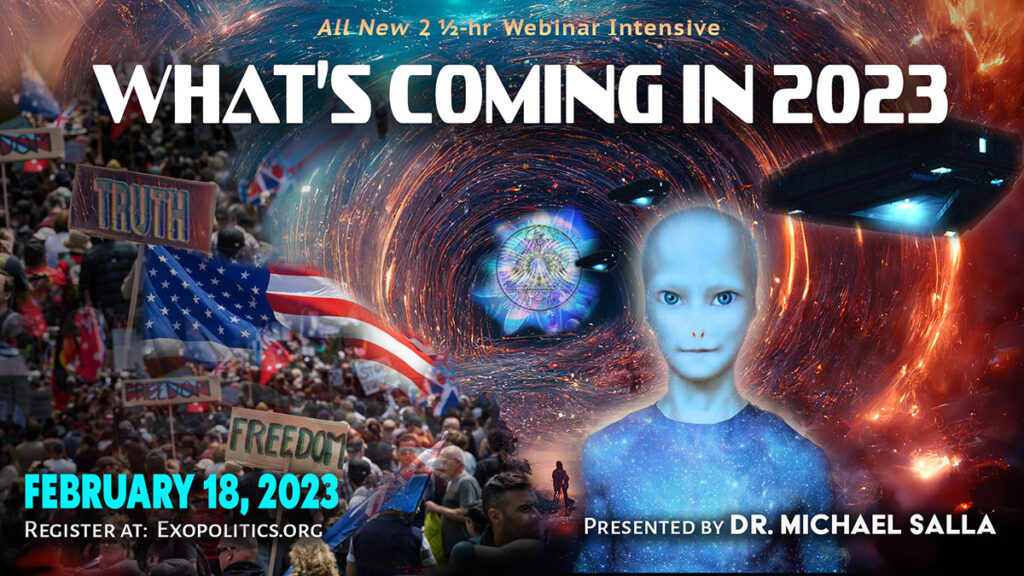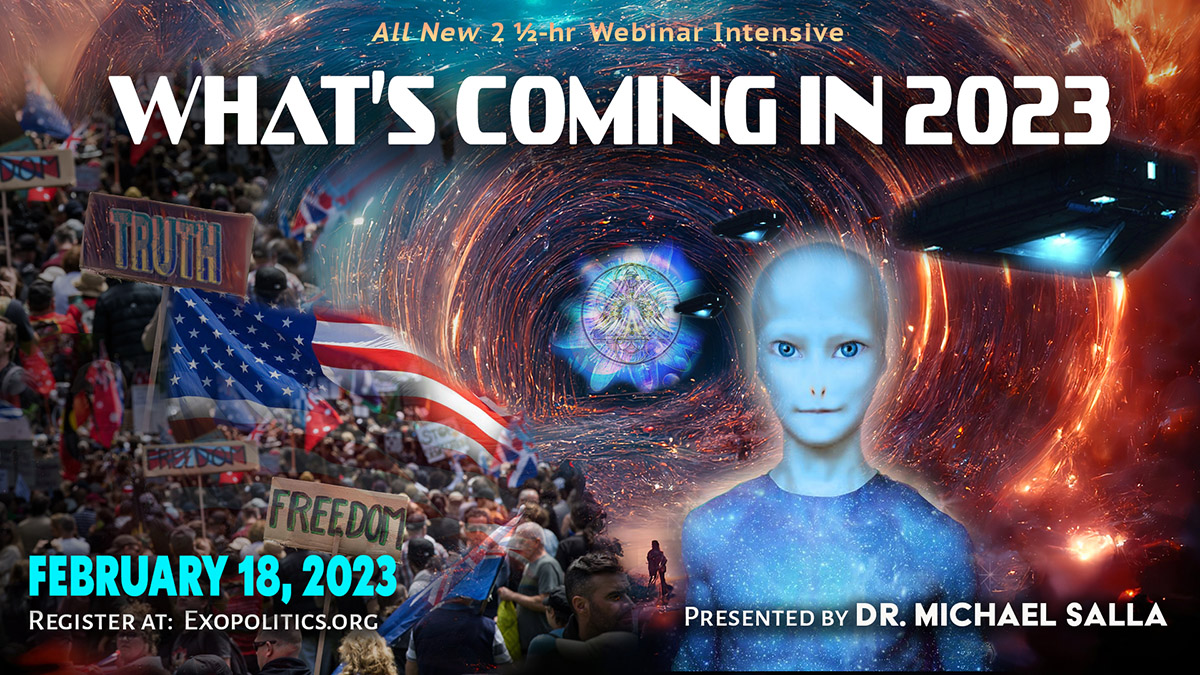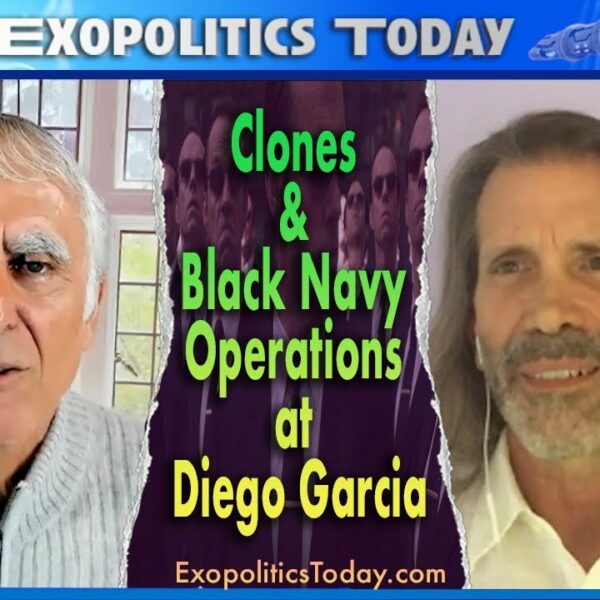 After Mark Domizio applied to join the US Navy in 1981 a chain of events began that culminated in him being coerced into signing up for a two year period for a highly classified program run by the "Black Navy". The program involved clones of him being created and animated with part of his consciousness (aka soul fragment).. He claims that he was then taken to the Diego Garcia naval base where he was involved in abduction and assassination missions. When he refused to assassinate a requested target as ordered, he was placed in an underground prison and tortured for a year. He was next taken to the underground Dulce facility in New Mexico, where he was examined by Gray extraterrestrials for a 2 week period and witnessed many other human prisoners being held in cages in the lower levels of the facility.
Mark Domizio has been able to identify key features of both the Diego Garcia Naval base and the underground base at Dulce in support of his story. His experiences at Dulce match witness reports of conditions at the underground facility undergone by survivors. He believes that his ordeal was part of a sting operation conducted by a higher dimensional galactic civilization to gather data on conditions in classified Earth programs that will be eventually exposed, leading to full accountability for all those humans and extraterrestrials complicit in the abuses conducted in such programs.
Watch Interview on YouTube, Rumble & Odysee

Audio Podcast on Apple, Spotify, or Google
Related Articles/Interviews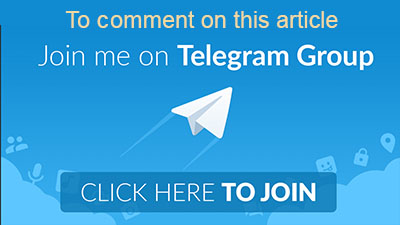 ---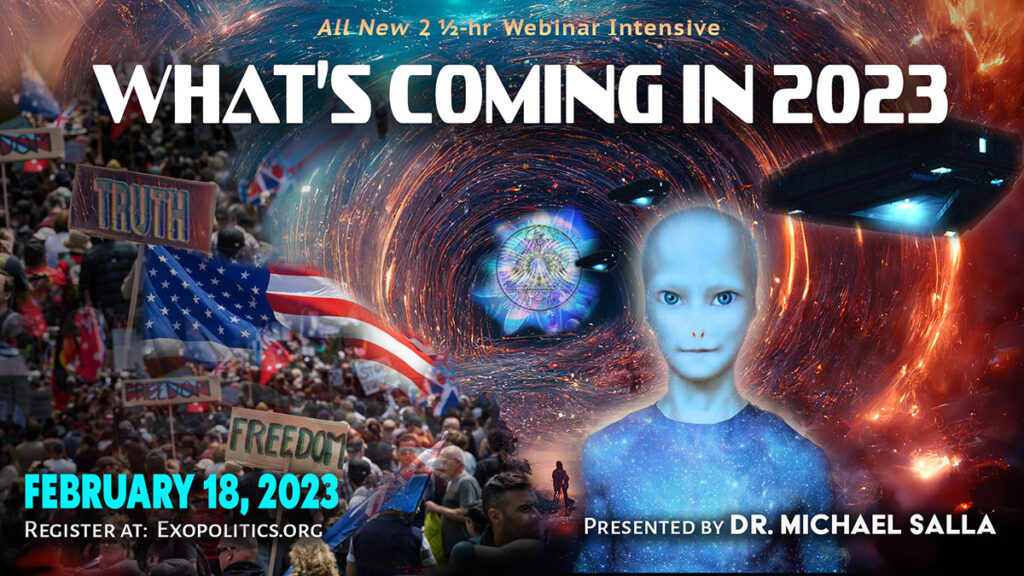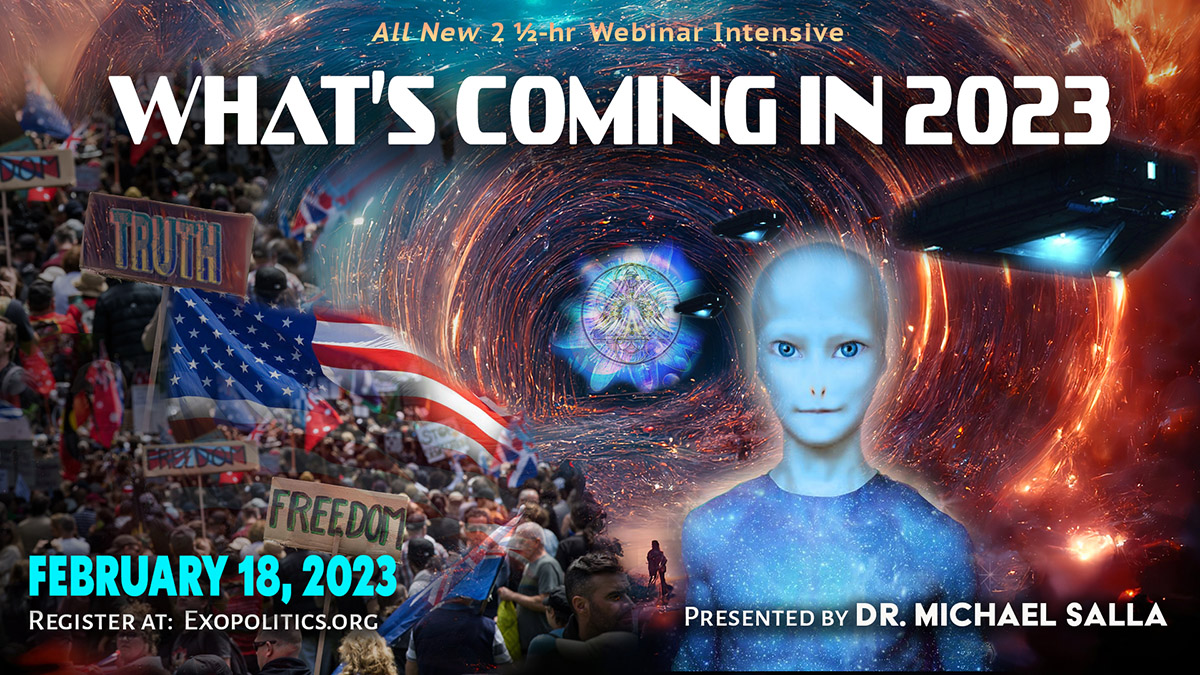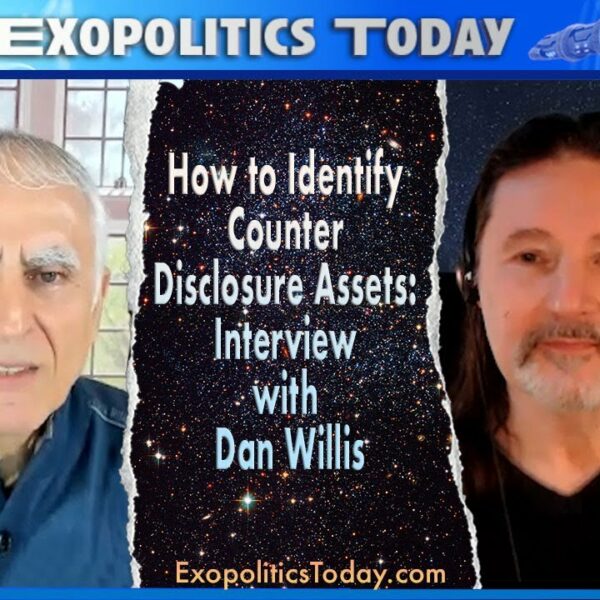 The Deep State has conducted psychological warfare operations using embedded assets in the mainstram media, scientific community, etc., to deceive and mislead the general public on the UFO/extraterrestrial issues since the early 1950s. In this Exopolitics Today interview, Dan Willis who served with the US Navy, worked with a major television network, and spoke at the 2001 Disclosure Project Press Conference discusses the main elements of the psychological warfare conducted against the general public.
He and Dr. Michael Salla discuss the historical pillars of psychological warfare operations on extraterrestrial life, and how compromised assets have been used to hide the truth. Dan finally presents his 20 pointers for identifying potential counter disclosure assets.
Interview available on Rumble, YouTube & Odysee

Audio Podcast on Apple, Spotify, or Google
Dan Willis' paper "Counter Disclosure Assets: How to identify them?" is available here.

Previous Exopolitics Today interviews with Dan Willis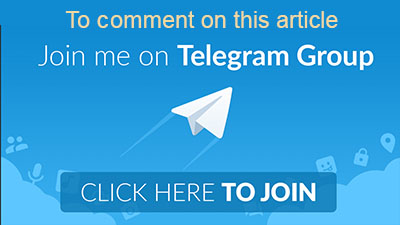 ---
Webinars with Dr. Michael Salla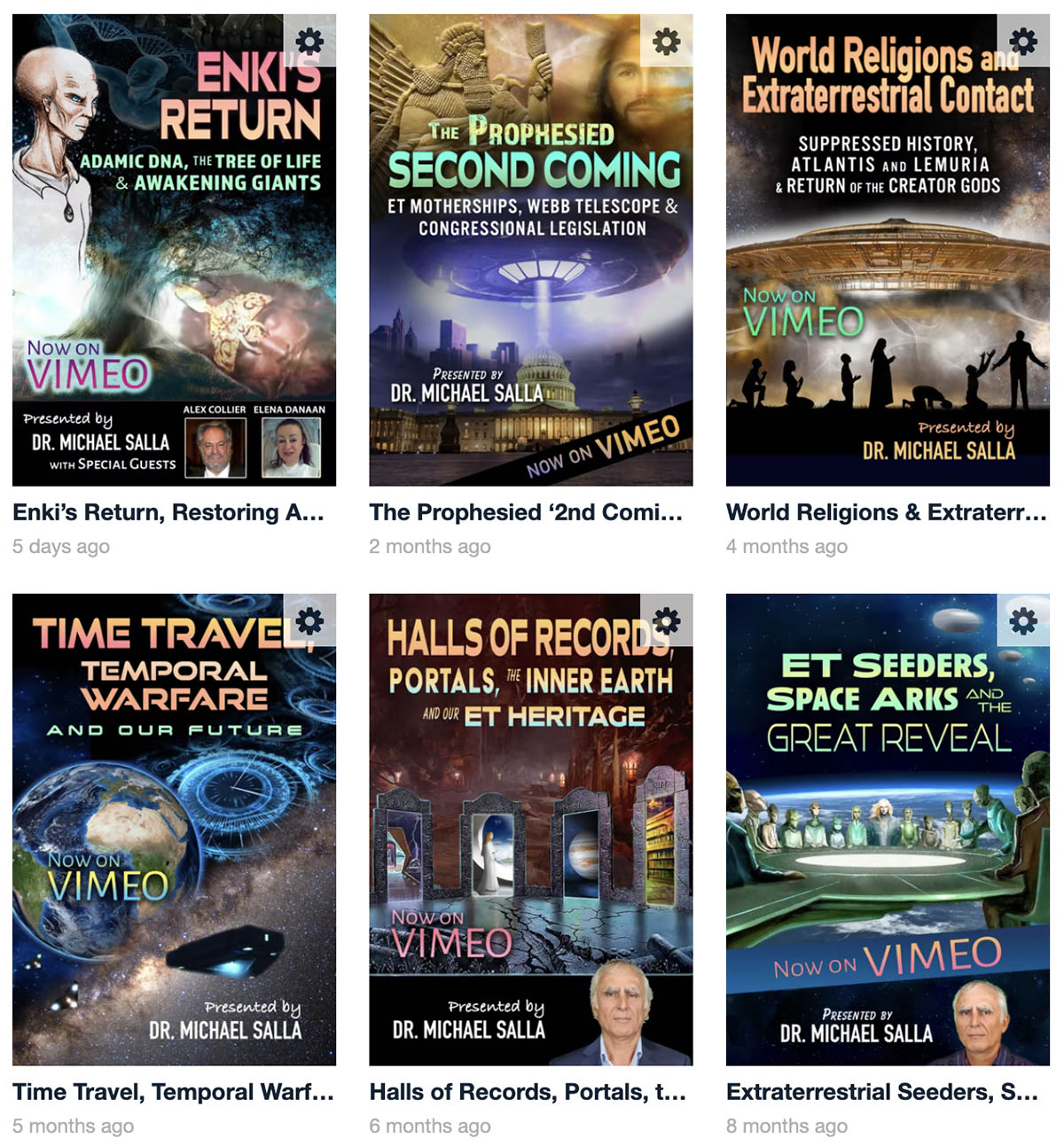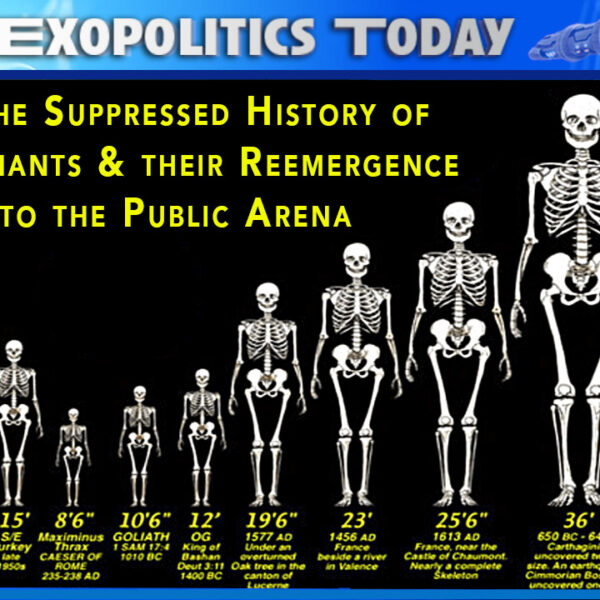 Brad Olsen has researched the topic of giants in his books and extensive travels around the world, searching for out of place artifacts (OOPARTS). He has learned that while the discovery of giant skeletons in burial sites was extensively discussed in newspapers in the late 1800s, the topic was completely covered up soon after the turn of the century. For over a hundred years, organizations such as the Smithsonian Institute quickly took control of burial sites, silenced archeologists, and imposed a shroud of secrecy over the whereabouts of retrieved giant skeletons.
In this Exopolitics Today interview with Dr. Michael Salla, Olsen discusses accounts of giants in the texts of ancient civilizations such as Sumer, the cover-up of modern-day excavations of giant human skeletons, and why the Smithsonian Institute has suppressed the topic. He explains the variation in the size of giants and responds to the idea that extraterrestrial visitors such as the Anunnaki created different-sized giants as avatars for their starseeds.
Finally, Olsen addresses recent claims of living giants being found in stasis chambers around the world, and the possibility of them soon awakening. Importantly, he and Dr. Salla discuss problems raised by human history of hunting and exterminating giants, and the likelihood of giants either trying to reassert control over humanity or helping us enter a new golden age.
Interview available on Rumble, YouTube & Odysee

Audio Podcast on Apple, Spotify, or Google
Brad Olsen's publishing website is cccpublishing.com/
An earlier interview with Brad Olsen discussing his book, Beyond Esoteric is available here.
More info about Dr. Salla's Dec 3 webinar on the Return of Enki and Awakening Giants is available here.

Related articles/interviews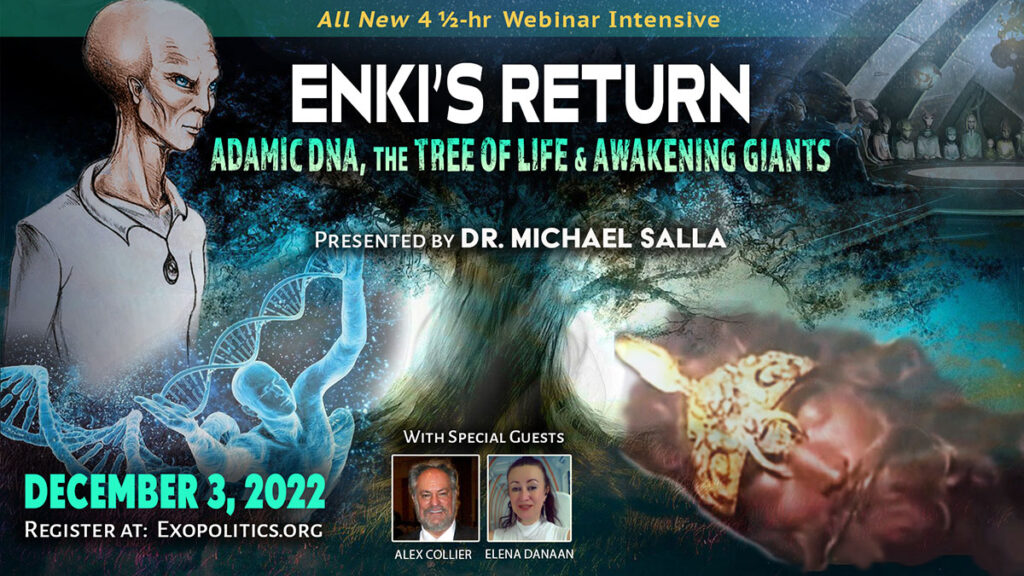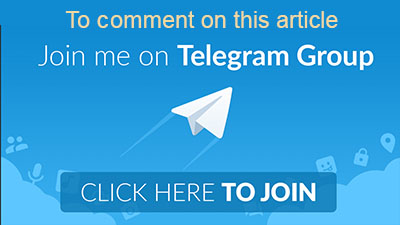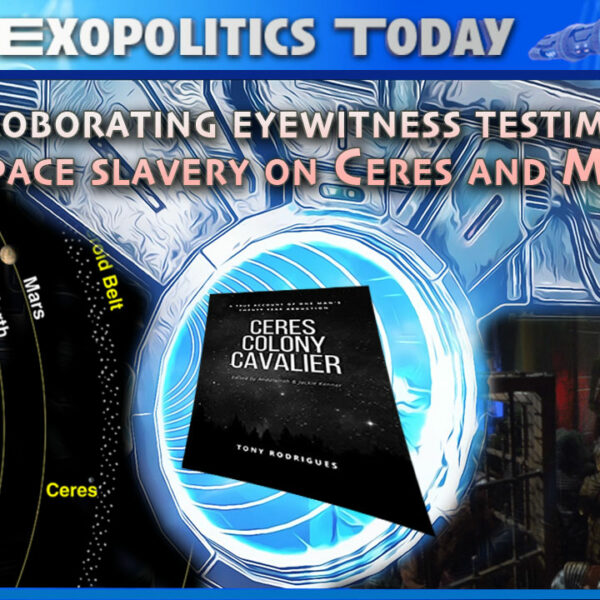 In 1982, at age 10, Tony Rodrigues began 20 traumatic years as a slave owned by an Illuminati family that inducted him into multiple programs that included the drug trade, child sex trafficking, and secret space programs. The final 15 years of his ordeal was spent on Mars and Ceres as a slave.
In early 2022 Tony released his book, Ceres Colony Cavalier, which detailed his harrowing experiences. After reading Tony's book, Dr. Courtney Brown from the Farsight Institute set out to confirm the truth of Tony's incredible claims by having four world class remote viewers investigate key incidents from Ceres Colony Cavalier. The remote viewers corroborated Tony's eyewitness testimony of having served on a slave colony on Ceres, and having briefly served on Mars as an auxillary fighter to lure native insectoids into ambushes by Mars colony supersoldiers.
In this ground breaking Exopolitics Today interview, Tony joins Dr. Michael Salla to discuss the Farsight Institute's remote viewing investigation. Critically, they also discuss Tony's experiences with a French secret space program supersoldier, Jean Charles Moyen who met Tony four years prior to his 1982 child abduction. Jean Charles involvement with a joint US French Secret Space Program and with a Galactic Federation suggests that Tony was also a starseed performing a covert mission. The startling possibility that Tony was part of a sting operation conducted by the Galactic Federation against the Illuminati to expose the problem of slavery on Earth and in space is discussed in the interview.
Interview available on Rumble, YouTube & Odysee

Audio Podcast on Apple, Spotify, or Google
A review of the Farisight Institute's remote viewing investigation is available here

Tony Rodrigues book, Ceres Colony Cavalier, is available on Amazon. His website is here.
Earlier Interviews with Tony Rodrigues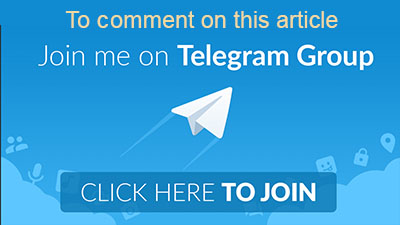 ---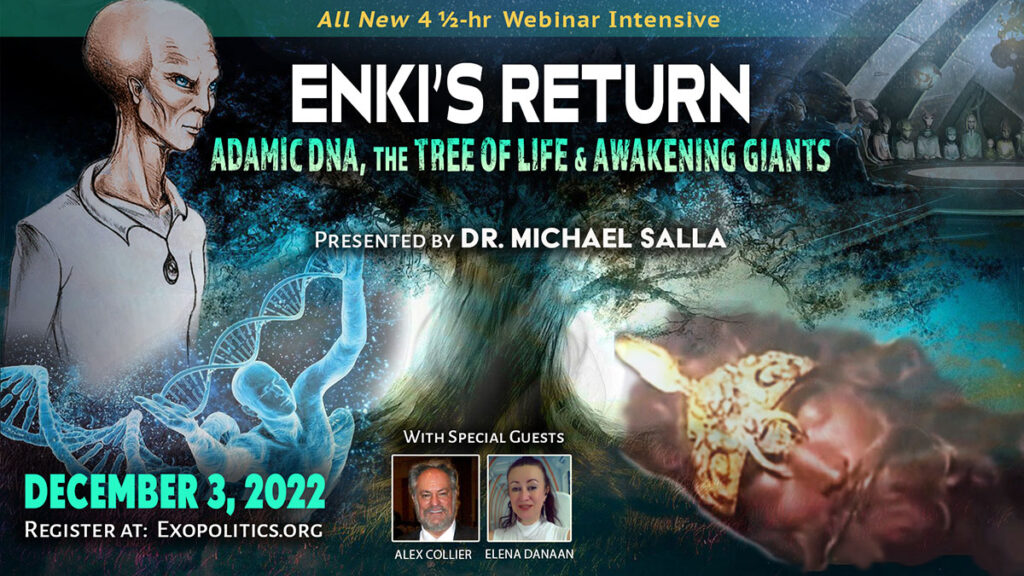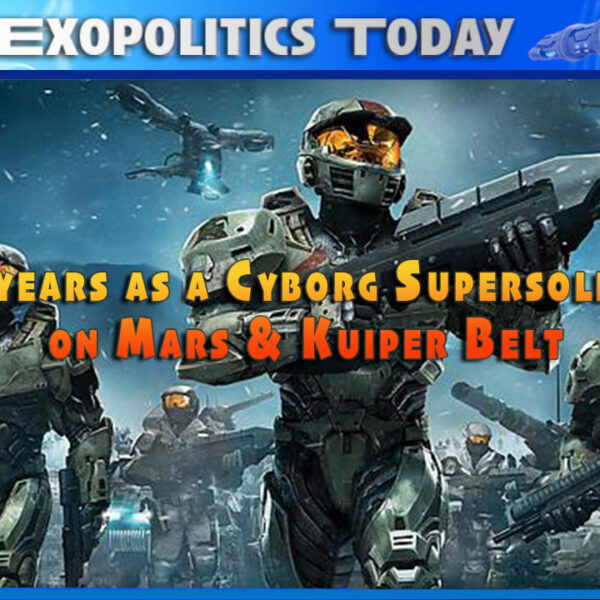 Rebecca Rose claims to have served for 20 years as a cyborg supersoldier first on Mars and later in the outer reaches of our solar system, where she was based on a Kuiper Belt facility run by Draco Reptilians. While Germans associated with the Dark Fleet often visited the Draco run facility, Rebecca says the Germans were little more than minor players in space events occurring in the Kuiper Belt and beyond that were being controlled by the Dracos.
Rebecca shared a number of official documents showing her father's service with both the US Army and Navy, and also in a corporate run classified aerospace program. She believes his involvement in classified aerospace programs was a major factor in her identification and recruitment into a 20 and back service from 1982 to 2002.
Rebecca says she was first taken to the Moon by Gray extraterrestrials as a four year old where she was subjected to many egregious experiments as part of her 'training', which including repeated use of jumpgates between the Moon and Montauk, Long Island. Her participation in the Montauk Project began in 1978 and involved acclimating her biology to jumpgate technology.
In her first interview on Exopolitics Today, Rebecca explains the sequence of events that led to her recruitment, trips to the Moon, Mars, and Kuiper Belt, and how she is regaining memories of her time as a cyborg supersoldier performing psychic reconnaissance and warfare.
Interview available on Rumble, YouTube & Odysee

Audio Podcast on Apple, Spotify, or Google
Rebecca Rose's website is Rebeccarosebarfoot.com
Her YouTube Channel is here.

Related Articles/Interviews
---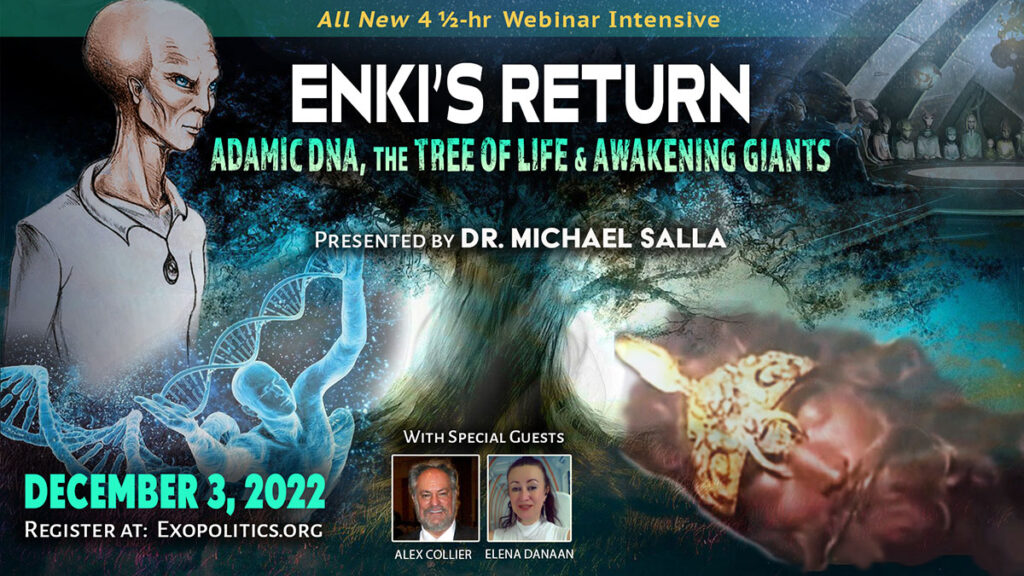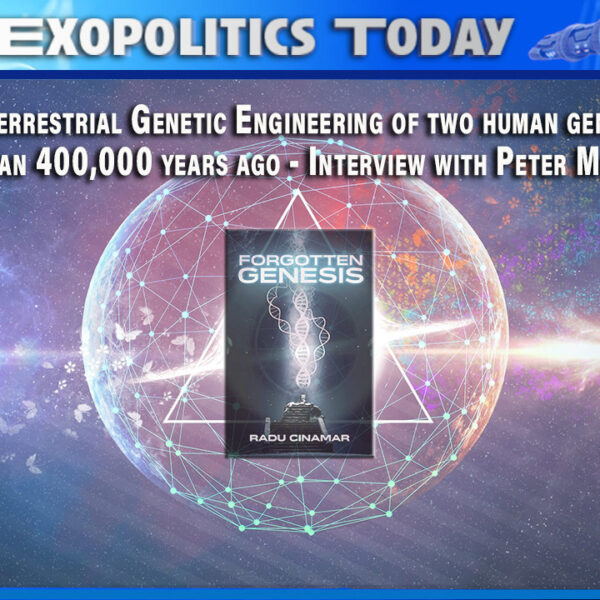 Peter Moon discusses a recent trip to Romania where he conducted research related to the Translyvania Rising book series. In the first part of the interview he focuses on what was discovered at a Cioclovina Cave, which he states has clear evidence of being a powerful time reactor. He believes the cave takes special significance during the 20 year planetary biorythm associated with the Montauk Project, which next occurs on 2023.
In the latter portion of the interview, Moon focuses on Book VI of the series: Forgotten Genesis where humanity's genetic origins is revealed. Moon covers how holographic records are accessed by the series protagonist Radu Cinamar who is helped in understanding humanity's origins by beings associated with an underground civilization called Apellos.
Moon elaborates on Cinamar's information about two human genotypes being created from which Sirians could incarnate on Earth, and a worker race would serve them. The first genotype called E N L would possess more extraterrestrial genetics and thereby have greater psychic and mental abilities. In contrast, the second genotype, E N K would be more robust and better suited for living in Earth conditions. Moon discusses the Sirian geneticist Tenekau (aka Enki) responsible for creating the two human genotypes, which could be mixed to create a long lived hybrid species as discussed in ancient texts such as the King's List and Manetho's history of Egypt.
Interview Available on YouTube, Rumble & Odysee
Audio Podcast on Apple, Spotify, or Google
The entire 7 Book Translyvania Book series is available at Peter Moon's publishing website skybooksusa.com and is also available on Amazon
Previous Interviews with Peter Moon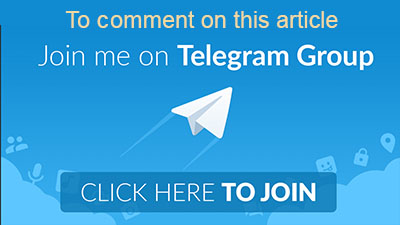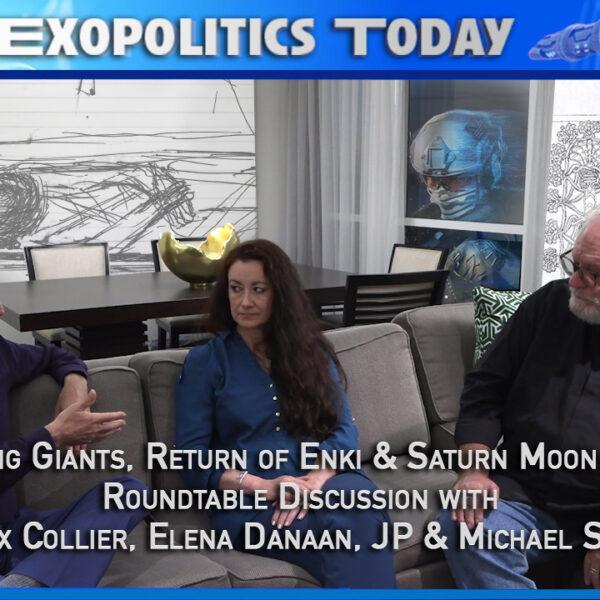 In a roundtable discussion recorded after the conclusion of the Galactic Spiritual Informers Connection on October 23, 2022, Alex Collier, Elena Danaan, JP and Dr. Michael Salla go over recent developments involving a sleeping giant in Florida, missing seeds from a Tree of Life, return of Quetzacoatl, and a moon crashing into Saturn.
JP reveals that the missing seeds were taken to England on orders of the new British sovereign, King Charles III. The roundtable then discussed the connection between the sleeping giant and legendary figures such as Quetzacoatl, Viracocha and Kukulcan who were predicted to return one day. Elena presented information that the sleeping giant was awakening as a result of an activation ceremony held at the conference that was led by Quetza Shah, an indigenous Aztec/Mayan shaman.
Another topic of discussion was recent news that a moon had crashed into Saturn. JP, Elena and Alex all discussed what they knew about secret operations around the vicinity of Saturn, and the connection to the return of Enki.
Interview available on Rumble, YouTube & Odysee

Audio Podcast on Apple, Spotify, or Google
Related Articles/Interviews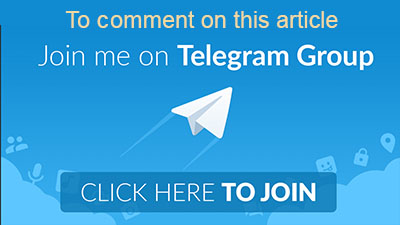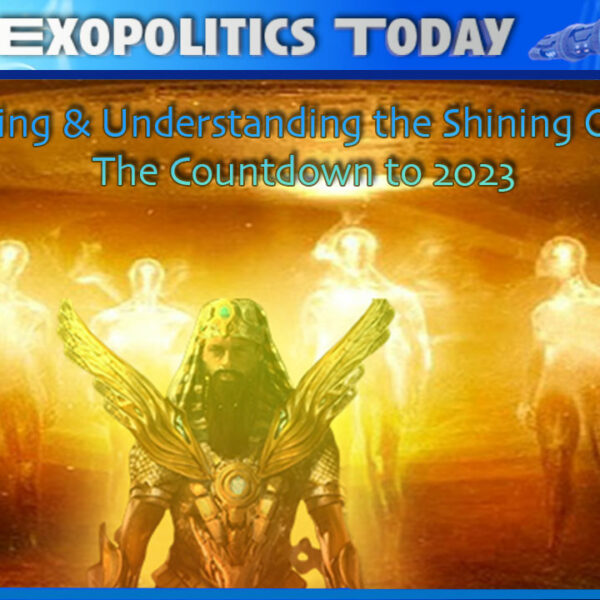 Independent book author, editor and experiencer, Robert Stanley, has had several contact experiences with the Shining Ones dating from 1985 when he first encountered a radiant being who looked remarkably like artistic depictions of Jesus Christ. In one of Robert's subsequent encounters with the Shining Ones he was told about geopolitical events that would occur from 2013 to 2023 due to incoming waves of cosmic energy.
Robert reveals details about the Shining Ones connection to the Anunnaki as discussed in classic Sumerian texts. He describes two major divisions in the Anunnaki ranks. The first was between their top leaders, Enki and Enlil, and the second was between the leadership class and the rebellious Igigi. Robert believes the Igigi are connected to the Deep State and are responsible for many problems affecting humanity today. He also explains the relationship between the Archons and Shining Ones discussed in Gnostic Christian writings.

Interview available on Rumble, YouTube & Odysee

Audio Podcast on Apple, Spotify, or Google
Robert Stanley is the author of Close Encounters in Washington DC (2006) and Covert Encounters in Washington DC (2011). He was the full time editor of Unicus Magazine from 1990 to 1995.'
Related Articles/Podcasts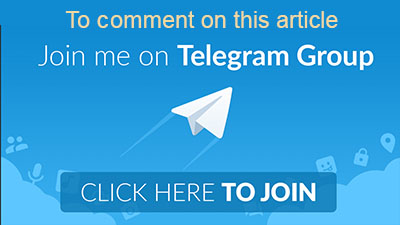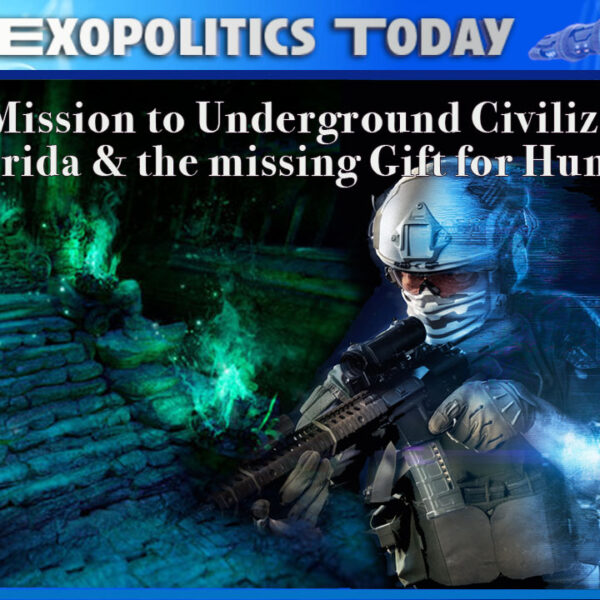 On October 11, 2022, JP, who currently serves with the US Army, completed his second mission to an underground civilization in Florida. JP was again part of a squad of 8 soldiers drawn from different military services that met with representatives of an Ant Civilization. JP was in charge of security for the mission while two members of the squad conducted negotiations with the Ant People, who were upset that the gift given during the first mission had been sent to Europe contrary to an agreement that it would remain in the US.
The gift was seeds from a tree that could filter water and provide rejuvenation and life-extending properties that may be associated with the mythical Tree of Life and Fountain of Youth. JP said his mission was to see and learn more about the giant sleeping in a large sarcophagus, but the Ant People denied his squad access.

Interview available on Rumble & YouTube

Audio Podcast on Apple, Spotify, or Google
To listen to JP's first mission click here:
Articles/Podcasts
More interviews and updates featuring JP are available here.