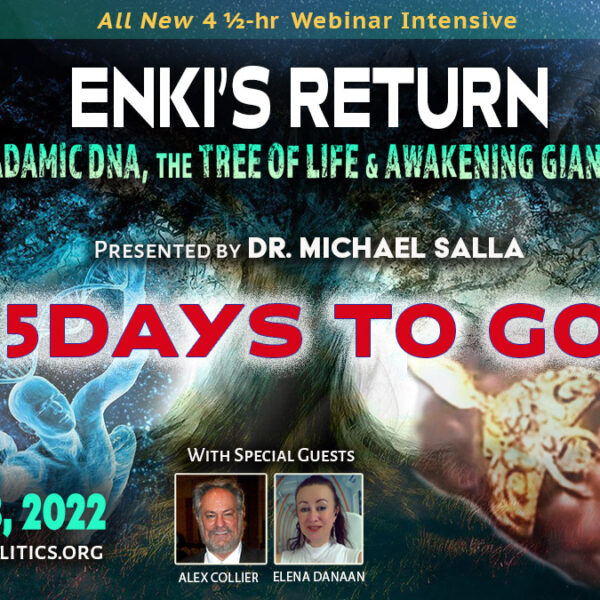 The Great Awakening is upon us; however, it's not just humans waking up because of the most recent political machinations done by Deep State elites. Ancient giants are also waking up after millennia of hibernation, according to multiple sources. The subject of giants is shrouded in mystery and controversy today thanks to the Smithsonian Institute. In the 1800s, there were over one hundred news reports about the discovery of giant skeletons, but the Smithsonian Institute arranged for the skeletons to disappear and for researchers to be silenced. The little we do know about giants comes from historical texts such as the Hebrew Bible, Sumerian cuneiform tablets, and Egyptian glyphs.
The Book of Genesis tells of the creation of giants (aka Nephilim) from the union of Fallen Angels (aka extraterrestrials) with the daughters of man. According to the Bible, the giants soon began corrupting humanity and were so wicked that Yahweh ordered the early Israelites to slaughter them to the last man, woman, and child. Subsequent ethnic genocide campaigns against the Anakites, Amorites, Moabites, etc., were all encouraged by Yahweh's prophets to decimate these tribes of giants. If you believe that the Bible is the literal word of God, then the only good giant is a dead giant—end of story.
Thankfully, we know more of the truth about the giants because of even older Sumerian and Egyptian records. The Sumerian and Egyptian accounts paint a very different picture of the giants. It is important to note here that stories found in many Hebrew texts are merely derivatives of the far older and more authoritative Sumerian cuneiform tablets. These Sumerian texts describe extraterrestrial visitors from another world, the Anunnaki, who were giant in stature.  The Anunnaki decided to create modern homo sapiens from primitive hominids in order to have a worker race to serve them. 
The chief Anunnaki scientist responsible for the genetic experiments was Prince Ea, aka Enki, who created multiple versions of humanity with the assistance of his sister, Ninhursag. It's clear from Sumerian records that different-sized humans were created who varied in intelligence and fertility. Some humans were intended to be workers, others were to be soldiers, a select few would be intermediaries with the Anunnaki, and finally, others would become avatars for the Anunnaki to use while staying on Earth. This explains the variation in the size of giants, since Anunnaki society used social status to determine the size of the human avatar an individual would use while on Earth.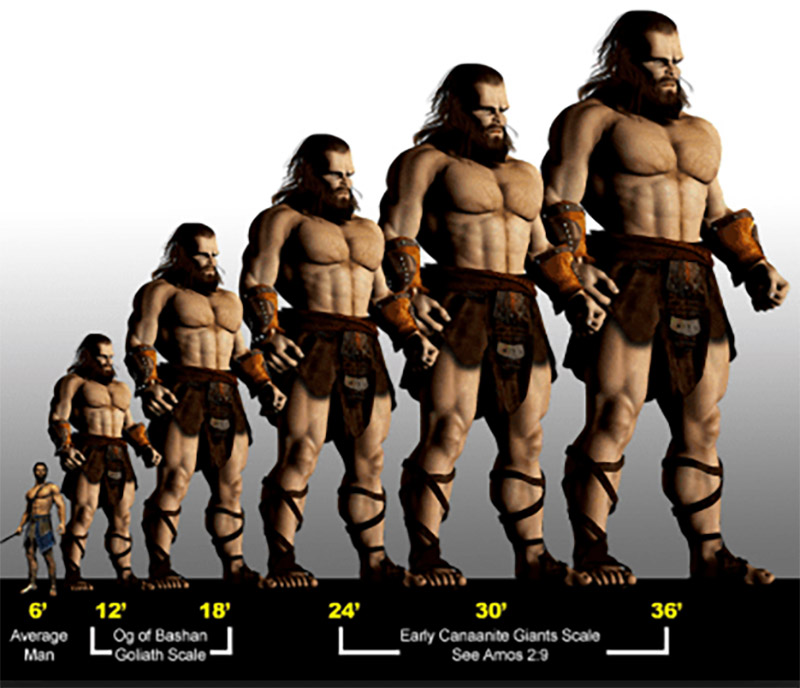 Enki's half-brother, Enlil, orchestrated the great flood around 9600 BC. Enlil believed that humanity had advanced far too quickly and become a big problem for the Anunnaki as overlords, so humanity needed to be radically culled. According to historical texts such as the Atrahasis, Enki objected and prevented a select group of humans from being obliterated, thereby saving his genetic experiment. The Atrahasis tells us that Enlil was enraged by his brother's deed. Consequently, Enki left our solar system taking his core scientific team with him. However, 12 of his trusted colleagues were left behind and went into hibernation to await   humanity's eventual recovery from the flood or Enki's return. Enki's departure made it possible for Enlil's scientists to subsequently manipulate human DNA, and dramatically shorten the human lifespan from a thousand years to under a hundred, as evidenced in Sumer's Kings List, Egyptian records, and the Bible.
This takes us to the modern era: Enki has returned to our solar system, according to multiple credible sources, and his former Anunnaki scientific colleagues are waking up from their stasis chambers. Is this something to be welcomed? Are there other, more unfriendly giants also awakening who pose a genuine threat to humanity? Whatever happened to Enlil and his minions, are they still manipulating human DNA or have they been made to account for their crimes? Has Enki brought back humanity's original Adamic DNA blueprint that will reverse the damage done to human DNA by Enlil and his cronies? Finally, how does the legendary Tree of Life fit into this complex mystery?
To learn more, I encourage you to attend my all new webinar this Saturday, December 3, titled: "Enki's Return, Adamic DNA, The Tree of Life & Awakening Giants". In this webinar, I will give a 2-hour presentation where I analyze the complex history of the Anunnaki, Enki, giants, Adamic DNA, and the Tree of Life. I will be followed by a special panel featuring the legendary Alex Collier and former French archeologist Elena Danaan, both of whom have much to share on these elusive topics. Finally, there will be an opportunity for attendees to participate in a Q&A session. This webinar is the last one of 2022, so don't miss out—register today.
Michael Salla, Ph.D.
December 3, 2022
10:00 – 2:30 pm PST / 1:00 – 5:30 pm EST
Cost: $55

Watch Webinar Trailer
---
PAST WEBINARS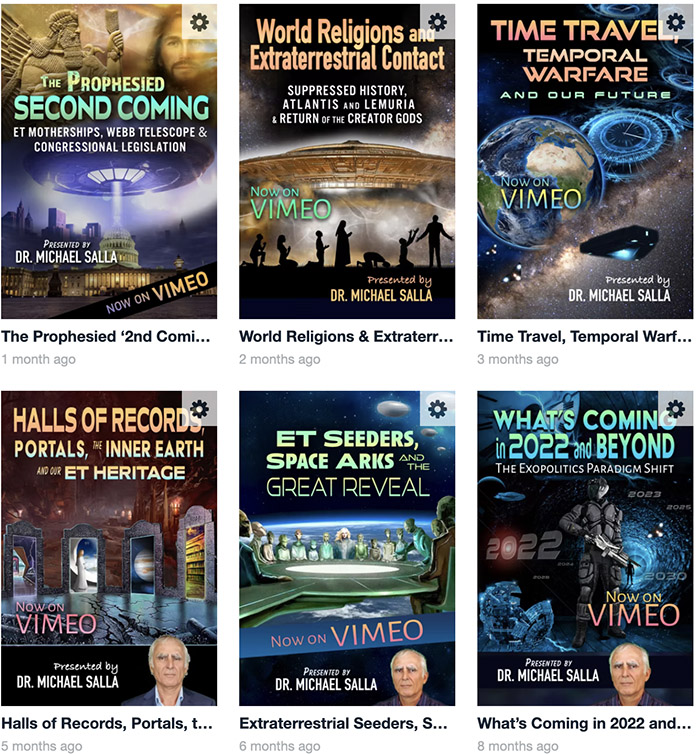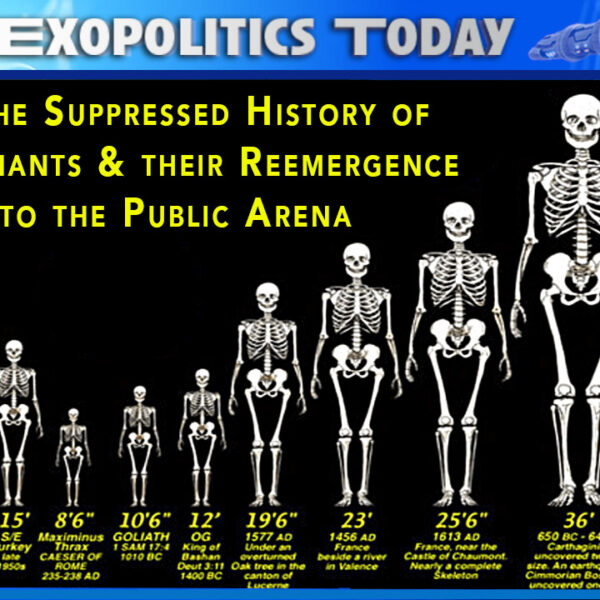 Brad Olsen has researched the topic of giants in his books and extensive travels around the world, searching for out of place artifacts (OOPARTS). He has learned that while the discovery of giant skeletons in burial sites was extensively discussed in newspapers in the late 1800s, the topic was completely covered up soon after the turn of the century. For over a hundred years, organizations such as the Smithsonian Institute quickly took control of burial sites, silenced archeologists, and imposed a shroud of secrecy over the whereabouts of retrieved giant skeletons.
In this Exopolitics Today interview with Dr. Michael Salla, Olsen discusses accounts of giants in the texts of ancient civilizations such as Sumer, the cover-up of modern-day excavations of giant human skeletons, and why the Smithsonian Institute has suppressed the topic. He explains the variation in the size of giants and responds to the idea that extraterrestrial visitors such as the Anunnaki created different-sized giants as avatars for their starseeds.
Finally, Olsen addresses recent claims of living giants being found in stasis chambers around the world, and the possibility of them soon awakening. Importantly, he and Dr. Salla discuss problems raised by human history of hunting and exterminating giants, and the likelihood of giants either trying to reassert control over humanity or helping us enter a new golden age.
Interview available on Rumble, YouTube & Odysee

Audio Podcast on Apple, Spotify, or Google
Brad Olsen's publishing website is cccpublishing.com/
An earlier interview with Brad Olsen discussing his book, Beyond Esoteric is available here.
More info about Dr. Salla's Dec 3 webinar on the Return of Enki and Awakening Giants is available here.

Related articles/interviews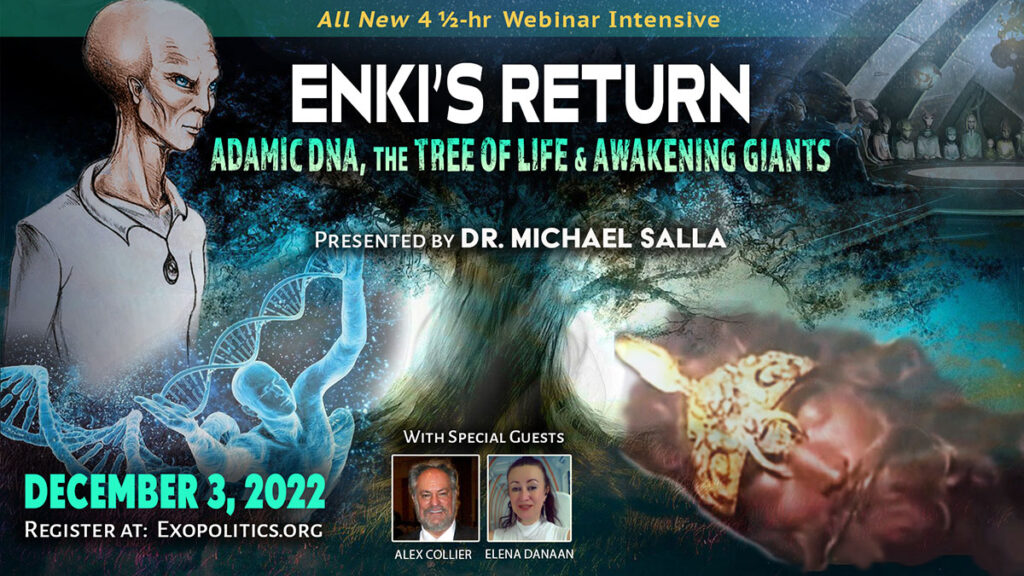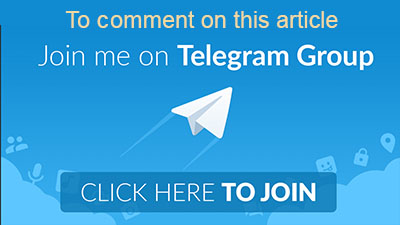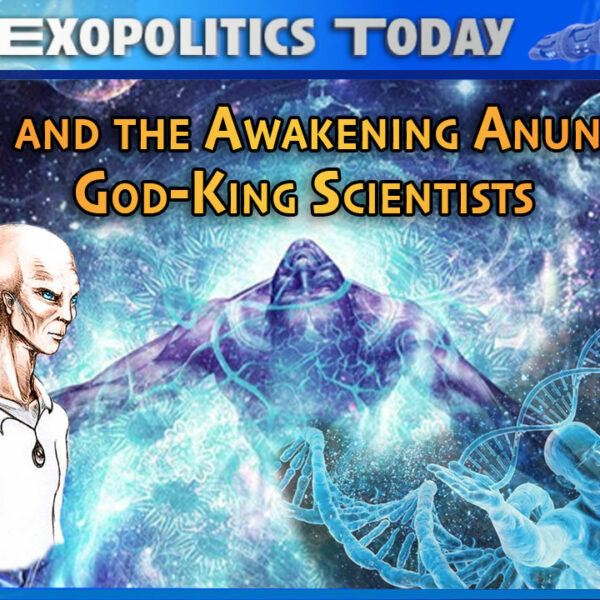 This is the trailer for the upcoming Dec 3, 2022 Webinar titled: Enki's Return, Adamic DNA, the Tree of Life & Awakening Giants. Trailer discusses what is known about ancient genetic experiments on early humans led by the chief Anunnaki scientist, Prince Ea, aka Enki. Enki's genetic upgrades were supported by 12 Anunnaki scientists, who were regarded as god kings by early humans. The Anunnaki scientists decided to go into hibernation when Enki lost a power struggle with a rival Anunnaki faction led by his half-brother Enlil. Recently, Enki has returned and seven of the Anunnaki scientists are awakening, one of whom, Ningishzida, was the custodian of the mythical Tree of Life.
Trailer available on Rumble, YouTube & Odysee

Audio version on Apple, Spotify & Google
For more webinar info click here


Many thanks to Jas Marlin for creating this video trailer, and to Angelika Whitecliff for assisting me with the narration.
Michael Salla, Ph.D.
---
Past Webinars now on Vimeo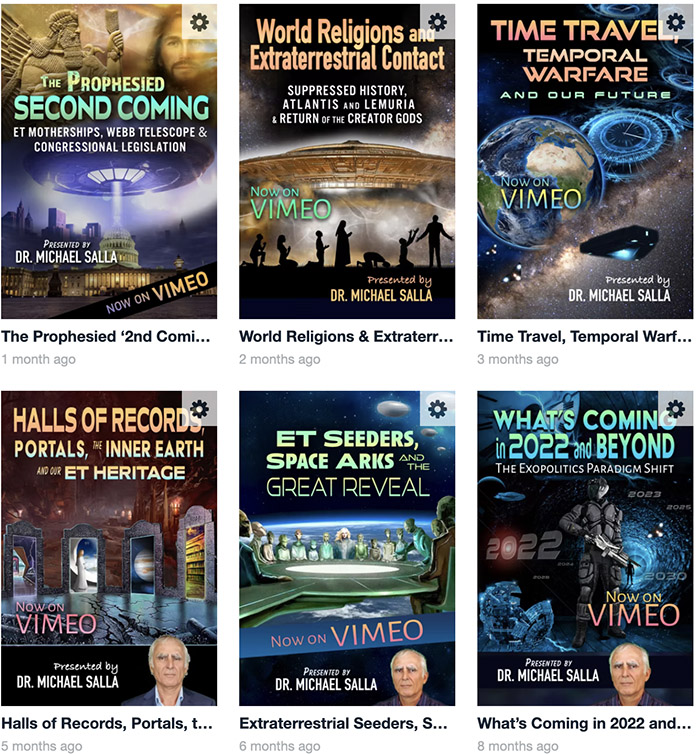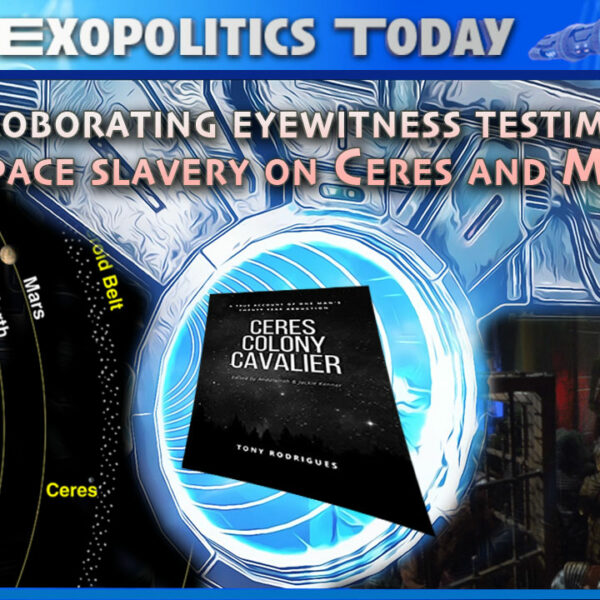 In 1982, at age 10, Tony Rodrigues began 20 traumatic years as a slave owned by an Illuminati family that inducted him into multiple programs that included the drug trade, child sex trafficking, and secret space programs. The final 15 years of his ordeal was spent on Mars and Ceres as a slave.
In early 2022 Tony released his book, Ceres Colony Cavalier, which detailed his harrowing experiences. After reading Tony's book, Dr. Courtney Brown from the Farsight Institute set out to confirm the truth of Tony's incredible claims by having four world class remote viewers investigate key incidents from Ceres Colony Cavalier. The remote viewers corroborated Tony's eyewitness testimony of having served on a slave colony on Ceres, and having briefly served on Mars as an auxillary fighter to lure native insectoids into ambushes by Mars colony supersoldiers.
In this ground breaking Exopolitics Today interview, Tony joins Dr. Michael Salla to discuss the Farsight Institute's remote viewing investigation. Critically, they also discuss Tony's experiences with a French secret space program supersoldier, Jean Charles Moyen who met Tony four years prior to his 1982 child abduction. Jean Charles involvement with a joint US French Secret Space Program and with a Galactic Federation suggests that Tony was also a starseed performing a covert mission. The startling possibility that Tony was part of a sting operation conducted by the Galactic Federation against the Illuminati to expose the problem of slavery on Earth and in space is discussed in the interview.
Interview available on Rumble, YouTube & Odysee

Audio Podcast on Apple, Spotify, or Google
A review of the Farisight Institute's remote viewing investigation is available here

Tony Rodrigues book, Ceres Colony Cavalier, is available on Amazon. His website is here.
Earlier Interviews with Tony Rodrigues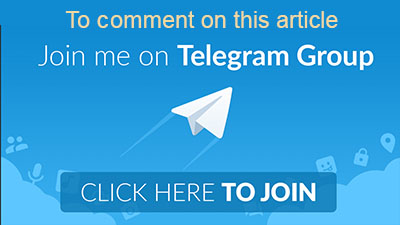 ---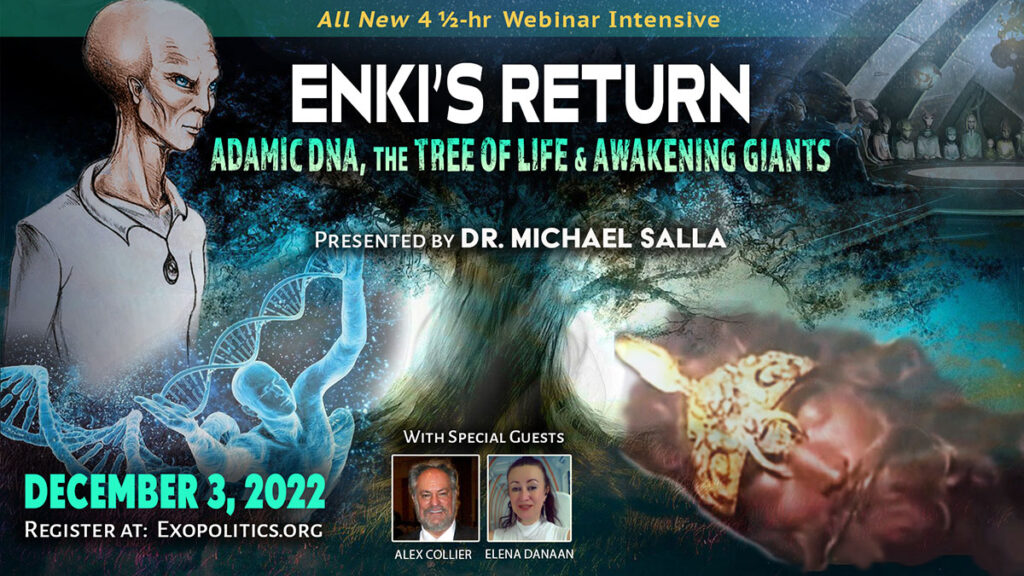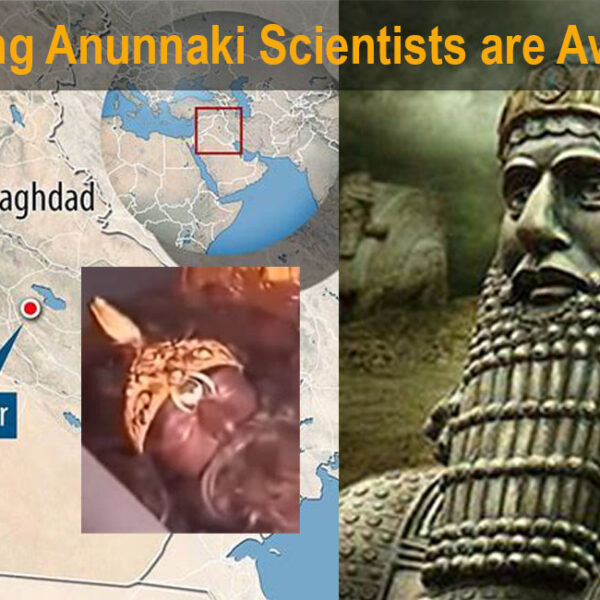 On November 1, my US Army source JP revealed that another giant king in a stasis chamber had been found in Iraq. According to other sources, the giant is one of a group of 12 scientists left by a departing faction of the Anunnaki. JP gave details of the location of the sleeping giant as somewhere under the remains of the Sumerian city of Nippur, which was the ancient capital of the leader of the Anunnaki space fleet, Enlil, and his son Ninurta.
The location of Nippur as one of the places where a sleeping giant could be found was highly significant as it meant some of the ancient Anunnaki space technology was almost certain to be found hidden in the buried ruins. In my previous article discussing JP's update, I mentioned how Thor Han Eredyon had revealed the identity of the giant to Elena Danaan to be Arunna, one of Enlil's children. In order to find out more about Arunna and other sleeping giants, Elena asked Enki (aka Prince Ea) about the identity of the sleeping Anunnaki that had been left behind when he left Earth after the Great Flood (ca 9700 BC).
What follows is Enki's responses to Elena's questions, where he discusses a total of 12 Anunnaki scientists that had been left behind, each possessing unique esoteric knowledge and technology secrets:
[Enki] My crew decided to stay, well, indeed, most of them. Some others decided to leave Earth with me. They wanted to go home. But those who stayed took upon the mission and responsibility to be the Keepers of the Knowledge. Each of them, you see, are key activators for the technology. Not only their body's genetic frequency key is necessary, but it must be coupled with their personal consciousness. You see, consciousness is the key.
[Elena] How many are they, the sleeping Anunnaki in stasis?
[Enki] They were twelve, but four bodies have been destroyed, and one is in the custody of the enemy. Seven remain untouched; four are in the process of activation.
[Elena] Kukulkan is one of the four?
[Enki] Ningishzida, yes.
[Elena] Who are the others?
[Enki] Knowing their names is part of the activation process, so I cannot disclose their real names. You understand? Some are not ready yet.
[Elena] I do understand. Thor Han told me that the one under Nippur is named Arunna. Is that right?
[Enki] How do you know about him?
[Elena] Our friend that is in the Earth's secret military programs told us. He may go on a mission there.
Elena is here referring to JP, who was the first to be given details about a new sleeping giant located in Iraq and had passed on the geographic coordinates of where it was found. JP had previously witnessed a sleeping giant in a Florida cavern who Thor Han identified as Ningishzida, who was also known as Kukulcan, Quetzacoatl, Viracocha, etc.
Ningishzida's activation process got a boost when he was identified at a major Orlando conference with over 900 attendees who participated in an activation ceremony led by an Aztec shaman Quetza Sha.
Elena next brought up the question of technologies that could be found in Nippur, and Enki went on to elaborate on their advanced nature and sophistication:
[Elena] Thor Han said that Arunna is a scientist engineer specializing in spacecraft.
[Enki] The master ship-maker. The technology he is guarding has great power. With the ships are also the core engines and a far greater technology: power energy sources. The containers are still there, but no one on planet Earth knows how to activate them. Terrans are even scared to handle these containers. So they are waiting for the keys to understand how it works. The key is Genome-Consciousness.
[Elena] Can anyone incarnated on Earth, who has the same genetics, activate this technology?
[Enki] How do you think they chose the soldiers and the people for these missions? All have the genome. And you know, otherwise, they couldn't access the places. The frequency shields would stop them.
By "Genome-Consciousness" Enki is referring to individuals such as JP and Radu Cinamar, described in the Transylvania Sunrise book series, who carry the right genetics to both access locations where ancient technologies are hidden, pass through sophisticated protective frequency barriers, and finally activate these ancient technologies. In previous articles, I explained how JP would activate technologies when he entered buried space arks.
Over the last two years, JP has been given more responsibility for missions to hidden space arks and other ancient extraterrestrial technologies. He has been leading missions and instructing others, which corroborates what Enki revealed about those with the right Genome-Consciousness being the keys to finding and activating such advanced ancient technologies.
Similarly, Radu Cinamar has been allowed to go on missions to various ancient technologies associated with a buried Hall of Records in the Bucegi Mountains of Romania, which links to similar halls in Egypt, Tibet, and Iraq. In his books, Cinamar explains how Genome-Consciousness is the key to accessing ancient technologies, which are either extraterrestrial or human in origin.
In response to another question from Elena, Enki next describes the existence of a stargate hidden under Nippur and its centrality to a more extensive network that connected to the rest of the galaxy.
[Elena] Thor Han mentioned a stargate.
[Enki] There, under the Nippur area outside the ancient city, is the main gate that once connected this planet to the network of the great routes of this galaxy. It is deactivated but it is the central key linking all the other gates together. This central portal links minor portals in other ancient places where records and technology are secretly kept.
I first began writing about the Iraq stargate in 2003 and it being the real reason for the Iraq invasion by the Bush administration. Since then, there has been much written about the existence of stargates and efforts to control these by multiple authors.
Enki's responses to Elena Danaan's questions have given many more details about the incredible technologies and information that can be found at the locations where different Anunnaki scientists have been hiding in stasis chambers. According to JP's information, these scientists were giants in physical stature and were regarded as kings by early humans. As the Anunnaki scientists awaken, we will learn more about the technology and knowledge that lay buried with them for millennia and how the release of this will help propel humanity to a new golden age.
Michael Salla, Ph.D.
Many thanks to Elena Danaan for permission to use extracts from her communication with Enki/Prince Ea and her artwork. Her website is: elenadanaan.org

Video version of article available on YouTube, Rumble & Odysee
Audio Podcast on Apple, Spotify, or Google
[Note: I'm very pleased to announce that on December 3, I will be holding my final webinar for 2022. The topic will be Enki's Return, Restoring Adamic DNA, Tree of Life & Awakening Giants. I will go into much more detail about the history of the Anunnaki, what is known of stasis giants, the Tree of Life, and discuss the latest updates with a special panel featuring Elena Danaan and Alex Collier.]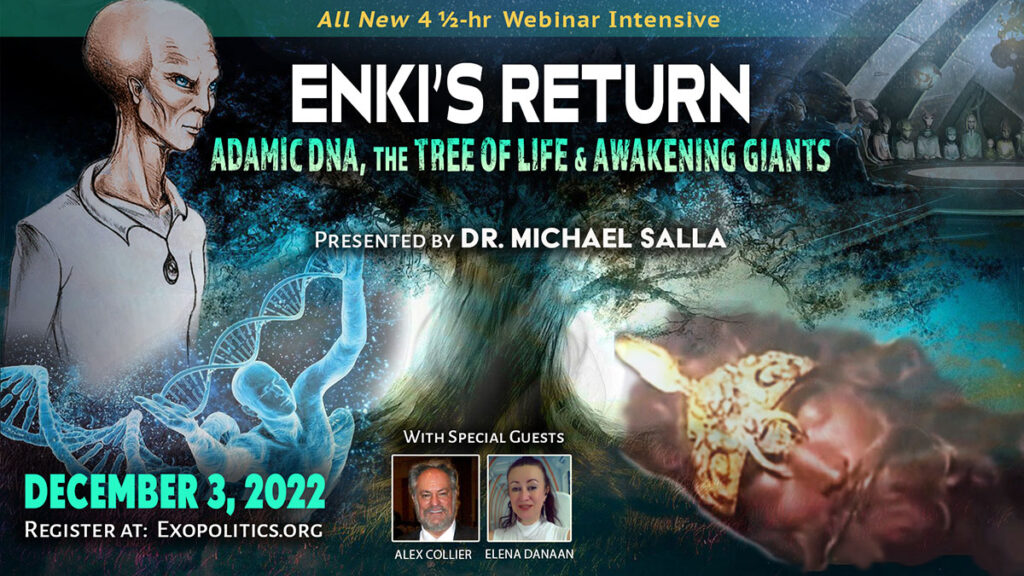 Related Articles/Interviews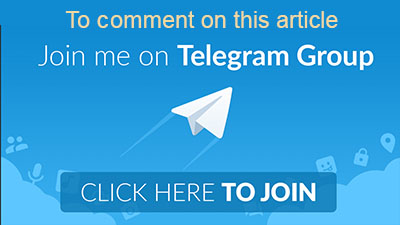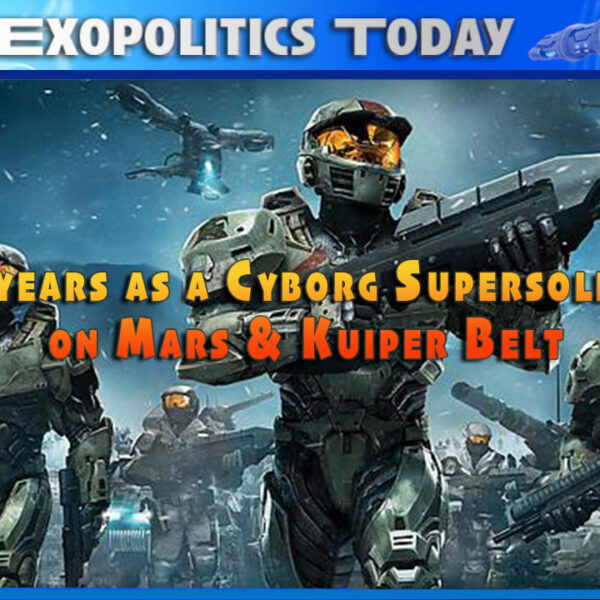 Rebecca Rose claims to have served for 20 years as a cyborg supersoldier first on Mars and later in the outer reaches of our solar system, where she was based on a Kuiper Belt facility run by Draco Reptilians. While Germans associated with the Dark Fleet often visited the Draco run facility, Rebecca says the Germans were little more than minor players in space events occurring in the Kuiper Belt and beyond that were being controlled by the Dracos.
Rebecca shared a number of official documents showing her father's service with both the US Army and Navy, and also in a corporate run classified aerospace program. She believes his involvement in classified aerospace programs was a major factor in her identification and recruitment into a 20 and back service from 1982 to 2002.
Rebecca says she was first taken to the Moon by Gray extraterrestrials as a four year old where she was subjected to many egregious experiments as part of her 'training', which including repeated use of jumpgates between the Moon and Montauk, Long Island. Her participation in the Montauk Project began in 1978 and involved acclimating her biology to jumpgate technology.
In her first interview on Exopolitics Today, Rebecca explains the sequence of events that led to her recruitment, trips to the Moon, Mars, and Kuiper Belt, and how she is regaining memories of her time as a cyborg supersoldier performing psychic reconnaissance and warfare.
Interview available on Rumble, YouTube & Odysee

Audio Podcast on Apple, Spotify, or Google
Rebecca Rose's website is Rebeccarosebarfoot.com
Her YouTube Channel is here.

Related Articles/Interviews
---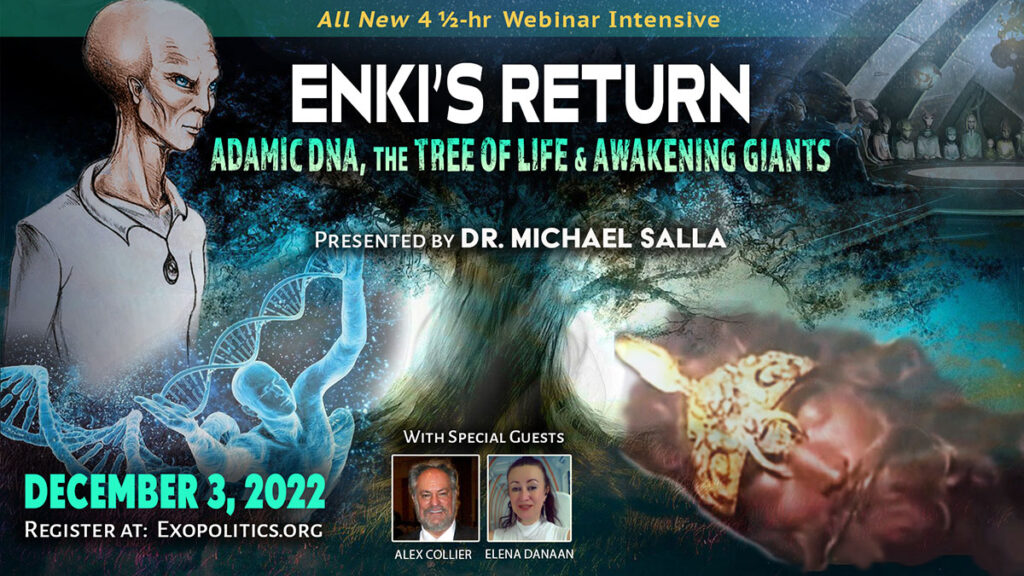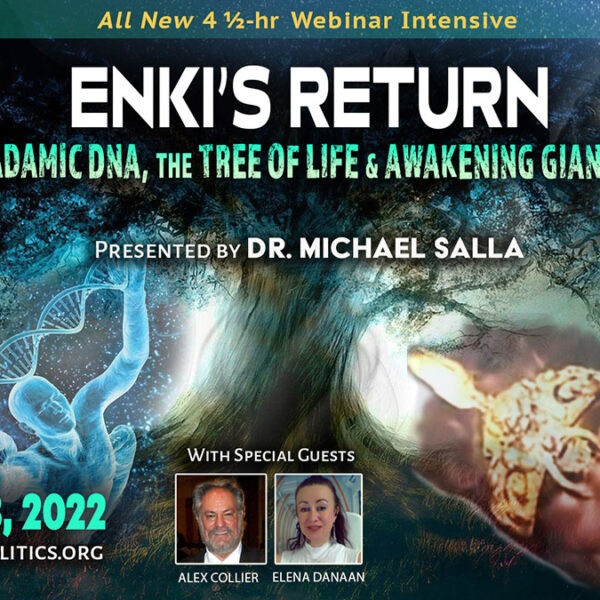 The role of the Anunnaki in creating modern homo sapiens is clearly described in Sumerian cuneiform texts, which outline the principal Anunnaki scientists involved in genetic experiments that spanned millennia. These Anunnaki scientists created two distinct branches of humanity: one was a suitable host for the Anunnaki to incarnate into on Earth and the other branch formed a slave species to be controlled by the former.
Different factions within Anunnaki society held opposing views and argued over the future role of these two branches of humanity, including the extent to which human slaves would be allowed to evolve organically into their fullest potential. The greatest of the Anunnaki scientists, Enki/Prince Ea, lost the power struggle and fled our solar system upon his flagship, the Nibiru, taking with him the secrets of the original Adamic DNA.
As a consequence of Enki's departure during the great flood (associated with the downfall of Atlantis), the human life span began to shorten dramatically by a factor of ten, as recorded in the Bible, the Sumerian King's List, and Egyptian texts.
According to multiple sources, Enki has recently returned and has begun the process of sharing the blueprint for the original Adamic DNA with a Galactic and Earth Alliance that are working behind the scenes to manufacture technologies that will dramatically impact human health and longevity. Soon, we can once again understand a key feature of our lost history, which is the role of a Tree of Life in extending the human life span as well.
At the time of Enki's exodus , Anunnaki scientists, aka giants, were left behind in key locations all over our planet in stasis chambers. One of these giants, Ningishzida, is located underground in Florida and is associated with the original Tree of Life and Mesoamerican deities such as Quetzacoatl, Virachoca, and Kukulkan.
The awakening of Ningishzida and other Anunnaki scientists will lead to the dissemination of many long-forgotten alchemical secrets that can prolong human life and restore health despite millennia of forced genetic degradation done by a powerful faction of Anunnaki associated with Enlil, Marduk, and Ninurta.
In this all new 2 hour presentation, Dr. Michael Salla will:
Identify the role of different leading Anunnaki figures in creating and manipulating modern homo sapiens.

Discuss recent updates about the return of Enki.

Reveal how the Enlil faction of the Anunnaki will be punished for their crimes.

Cover the awakening of different Anunnaki giants from stasis chambers in Florida and elsewhere.

Explain the connection to Mesoamerican myths associated with the return of Quetzacoatl.

Offer the latest updates about the existence of a Tree of Life and so much more!
Includes 'Special Panel' featuring Alex Collier and Elena Danaan (90 min)
Webinar will also include a special panel featuring Alex and Elena discussing the presentation topics in greater depth and sharing their latest intel.
Includes Audience Q & A (60 min)
The panel discussion will be followed by a 60 minute audience Q & A.
December 3, 2022
10:00 – 2:30 pm PST / 1:00 – 5:30 pm EST
Cost: $55

NEW – Watch Webinar Trailer
---
PAST WEBINARS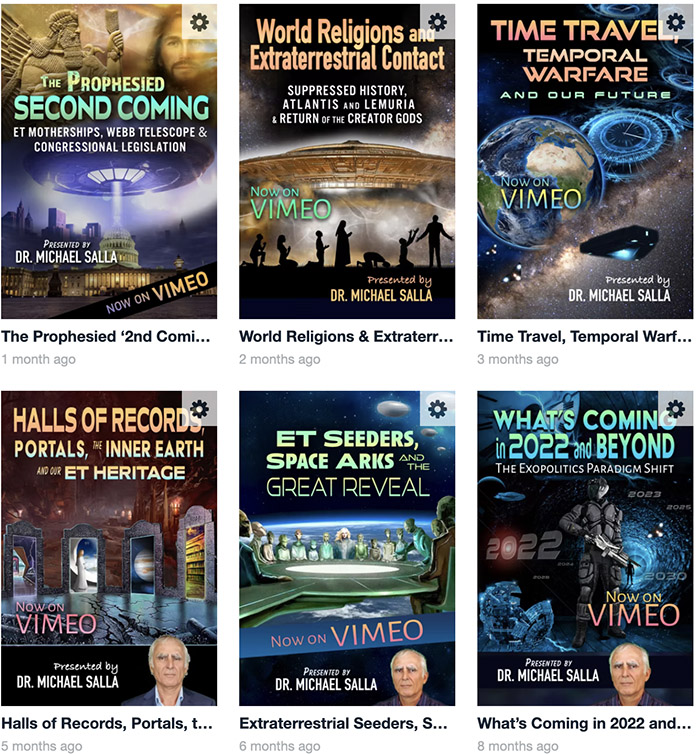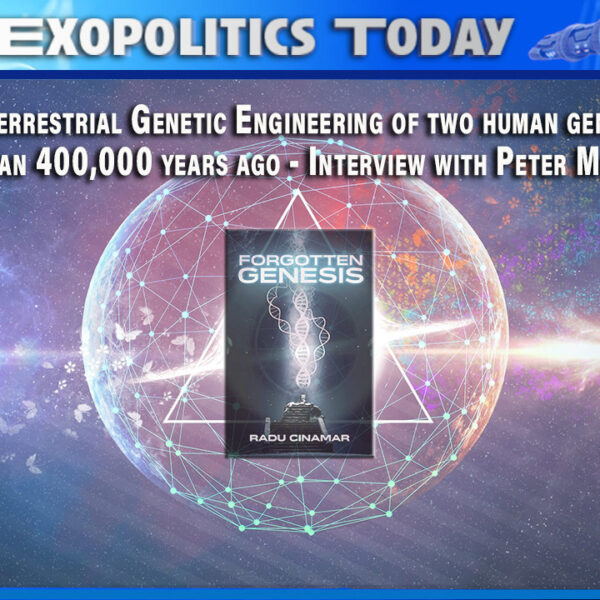 Peter Moon discusses a recent trip to Romania where he conducted research related to the Translyvania Rising book series. In the first part of the interview he focuses on what was discovered at a Cioclovina Cave, which he states has clear evidence of being a powerful time reactor. He believes the cave takes special significance during the 20 year planetary biorythm associated with the Montauk Project, which next occurs on 2023.
In the latter portion of the interview, Moon focuses on Book VI of the series: Forgotten Genesis where humanity's genetic origins is revealed. Moon covers how holographic records are accessed by the series protagonist Radu Cinamar who is helped in understanding humanity's origins by beings associated with an underground civilization called Apellos.
Moon elaborates on Cinamar's information about two human genotypes being created from which Sirians could incarnate on Earth, and a worker race would serve them. The first genotype called E N L would possess more extraterrestrial genetics and thereby have greater psychic and mental abilities. In contrast, the second genotype, E N K would be more robust and better suited for living in Earth conditions. Moon discusses the Sirian geneticist Tenekau (aka Enki) responsible for creating the two human genotypes, which could be mixed to create a long lived hybrid species as discussed in ancient texts such as the King's List and Manetho's history of Egypt.
Interview Available on YouTube, Rumble & Odysee
Audio Podcast on Apple, Spotify, or Google
The entire 7 Book Translyvania Book series is available at Peter Moon's publishing website skybooksusa.com and is also available on Amazon
Previous Interviews with Peter Moon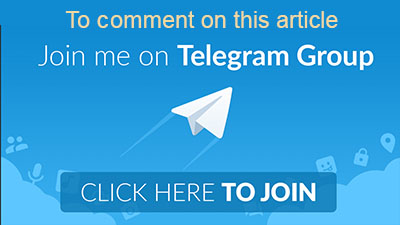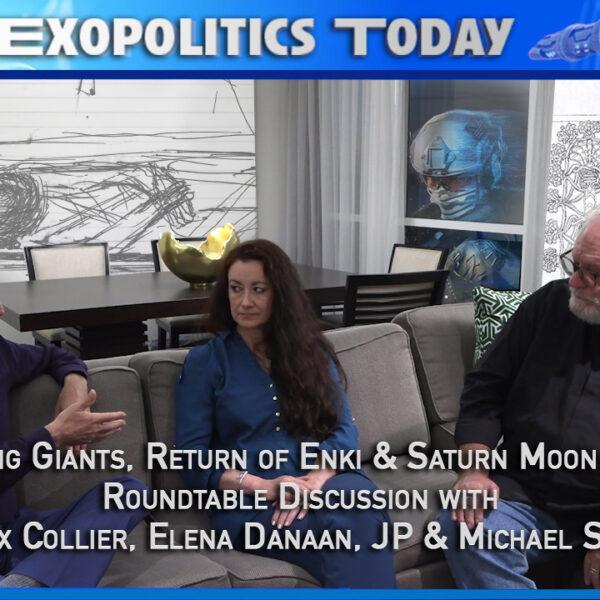 In a roundtable discussion recorded after the conclusion of the Galactic Spiritual Informers Connection on October 23, 2022, Alex Collier, Elena Danaan, JP and Dr. Michael Salla go over recent developments involving a sleeping giant in Florida, missing seeds from a Tree of Life, return of Quetzacoatl, and a moon crashing into Saturn.
JP reveals that the missing seeds were taken to England on orders of the new British sovereign, King Charles III. The roundtable then discussed the connection between the sleeping giant and legendary figures such as Quetzacoatl, Viracocha and Kukulcan who were predicted to return one day. Elena presented information that the sleeping giant was awakening as a result of an activation ceremony held at the conference that was led by Quetza Shah, an indigenous Aztec/Mayan shaman.
Another topic of discussion was recent news that a moon had crashed into Saturn. JP, Elena and Alex all discussed what they knew about secret operations around the vicinity of Saturn, and the connection to the return of Enki.
Interview available on Rumble, YouTube & Odysee

Audio Podcast on Apple, Spotify, or Google
Related Articles/Interviews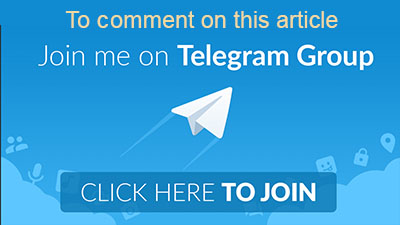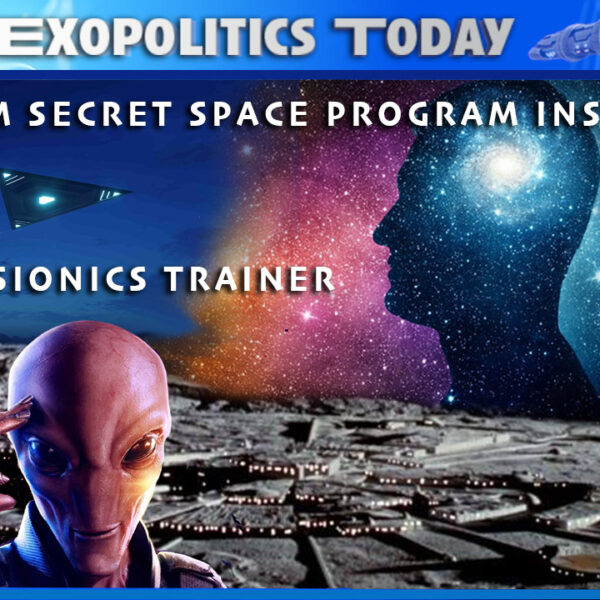 Randy Cramer claims to have completed a 20 and back tour of duty with a secret space program where he attained the rank of Captain in the USMC special section. He was sent to Lunar Operations Command in 1987 for his induction and spent the next 17 years as a supersoldier protecting Mars corporate colonies from attacks by indigenous Reptilian and Insectoid species.
Randy says that he subseqently spent 3 years as a pilot of various types of spacecraft that belonged to the Solar Warden space fleet. He asserts that he next completed a ten year assignment performing rescues or assassinations in special space operations. Randy has undergone a lie detector test which confirmed that he was not being deceptive and he discusses the results in the interview.
Interview available on Rumble, YouTube & Odysee

Audio Podcast on Apple, Spotify, or Google
Randy Cramer currently teaches psionics courses. More info is available on his website: universityofconsciousevolution.com
Further Reading/Interviews