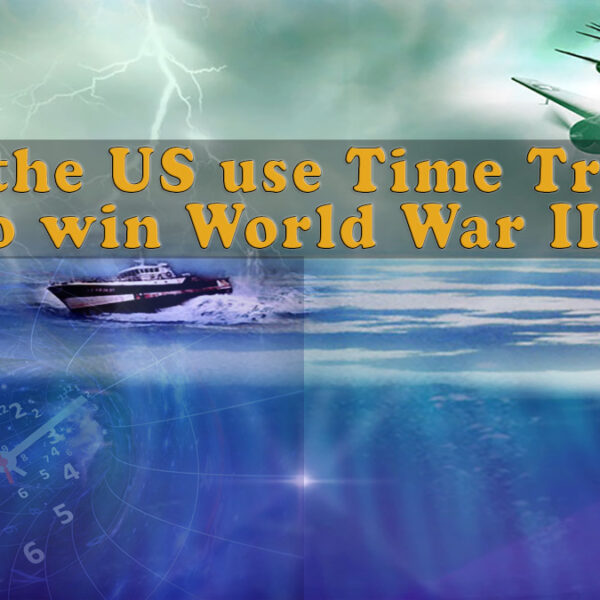 According to the legendary Montauk Project whistleblower, Al Bielek, the US first discovered time travel technology in 1936 and was given assistance from the future to win World War II. Bielek's startling information provides an answer to a common question concerning extraterrestrial intervention in human affairs, "how did Nazi Germany lose the war if they were receiving technological assistance from Draco Reptilians", as claimed by secret space program insiders such as William Tompkins in his Selected by Extraterrestrials book series?
On April 20, 2000, Bielek recorded video testimony of his involvement in the famous Philadelphia Experiment and US classified research into time travel. During his recording, he described how time travel technology was discovered by accident in 1936. A submerged Atlantean crystal was discovered by the US Navy drilling ship, Kearsarge (AB-1) in the Bermuda Triangle area of the Atlantic Ocean.
After disappearing for two months due to the Atlantean crystal's activation, the Kearsarge returned with its crew intact to share the incredible news that they had traveled into the future. Future humans had given them detailed instructions for how to develop time travel technology, which would be vital for success in the coming World War.
After two years of experimentation and calibration, the time travel technology was ready for use according to Bielek's sources. The time travel technology was subsequently used to gain advanced weapons from the future that were used in World War II. In the following extract from Bielek's April 20, 2000, video recording, he explained what he had learned about the use of time travel technology during World War II:
The stories I ran into and the information I had which partly came out of Los Alamos Laboratory's Black Vault, as did so much other things, was they found out how to calibrate it. They were able to use the Kearsarge and later a number of other ships similarly outfitted with the appropriate equipment for time travel into the future, and this allegedly according to my information became essential to the winning of World War Two against Nazi Germany.
We had to pull some hardware out of the future modify, a few things, and even if you look at the end of the war wherein we dropped a plutonium bomb, as well as a standard uranium gun barrel type bomb on Japan, so when Hiroshima was on the uranium gun barrel bomb and the one in Nagasaki by public statement wasn't a plutonium bomb. One has to ask some very serious questions since in the record of the development of the atomic bomb these tests to Trinity Flats was stated in the manuals and they declassified that information to be a plutonium bomb, and that it took all of the production of plutonium out of Hanford engineering works for over a year to produce enough plutonium of bomb grade they could use to test a bomb.
They were so concerned about whether it would work or not because they implied previous failures, which was true. They put a steel, very heavy steel shell around the bomb in case it fails [so] that they wouldn't lose the plutonium, they could salvage it. Of course, it did happen that that particular device exploded quite well, left a nice glassy plating on the desert floor and was seen for many many miles. That took all of the plutonium that we had produced up to that time. How did we within one month get enough plutonium to build a bomb and drop it on Nagasaki? That has never been answered, and I think the answer lies in the fact that we had time travel capability and took some of the plutonium production out of the future where in the 80s and 90s and 70s even, we were able to produce it in rather large amounts relatively speaking.
The Russians over 40 years from one of their secret cities that built up a stockpile of 40 tons of bomb grade plutonium they don't know what to do with and they're still producing it. So it's not that difficult to produce once you have the proper facilities other than that one specific instance. I'm told there were other instances of time travel being used to produce hardware in the future that is our era let us say the 80s to be used during the period of World War Two. The bottom line was we militarily defeated Hitler and the Axis powers in Japan and the world settled back to uneasy peace.[1:24:52]
Bielek's incredible testimony is supported by historical events. The US Kearsange (AB-1) was a drilling ship that was active up to 1940 so it's feasible that it was involved in the discovery of ancient Atlantean technology buried in the Bermuda Triangle area of the Atlantic Ocean. Also, the entire secrecy over the development of the Manhattan Project raises many questions over how two distinct types of atomic bombs could be developed and deployed only days apart to bring the Pacific war to a quick end.
Additionally, the Philadelphia Experiment, which multiple researchers have confirmed as genuine, appears to be an off-shoot of time travel research involving Navy ships that can be traced back to the Kearsarge incident. Finally, Bielek's involvement with the Montauk Project (1971-1983) which also conducted time travel experiments does support his claim of having had access to highly classified material at various facilities, including the alleged Black Vault at Los Alamos National Laboratory.
Bielek's testimony supports claims that World War II was not only a Temporal War between different extraterrestrial factions, as I've discussed previously, but also involved future humanity. In fact, Bielek claims that he was sent to the future and witnessed first-hand future humans operating in 2137 and 2749 AD., and why they wanted Bielek to help them change future timelines.
In my upcoming webinar, Time Travel, Temporal War and our Future, I will investigate Bielek's incredible time travel claims and contrast these with information from other insiders, researchers and experiencers concerning the Philadelphia Experiment, Montauk Project, Project Pegasus, Wingmakers, and Romania's Department Zero conducting research into the Bucegi Mountains discoveries. 
Bielek's testimony, along with the testimony and documents provided by others concerning time travel technology, supports claims that future humanity has played a critical role in influencing past events in our history such as World War II. Most importantly, time travelers from our future, along with highly evolved extraterrestrial civilizations, are here today to assist us in revealing long suppressed knowledge, and transforming our world.
© Michael E. Salla, Ph.D. Copyright Notice
Audiovisual version of article available on YouTube & Rumble
Audio Podcast on Apple, Spotify, or Google
Related Articles/Podcasts
---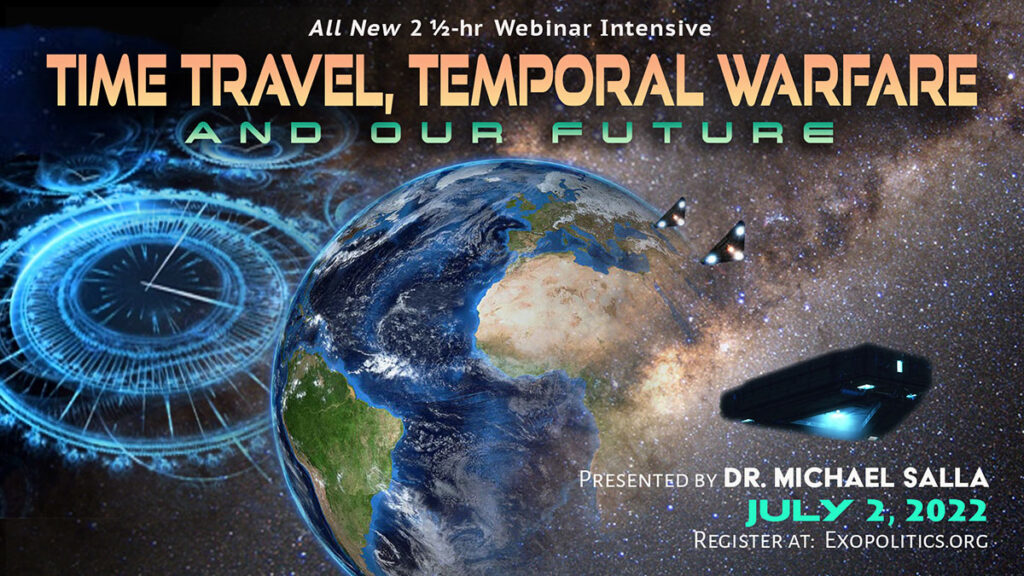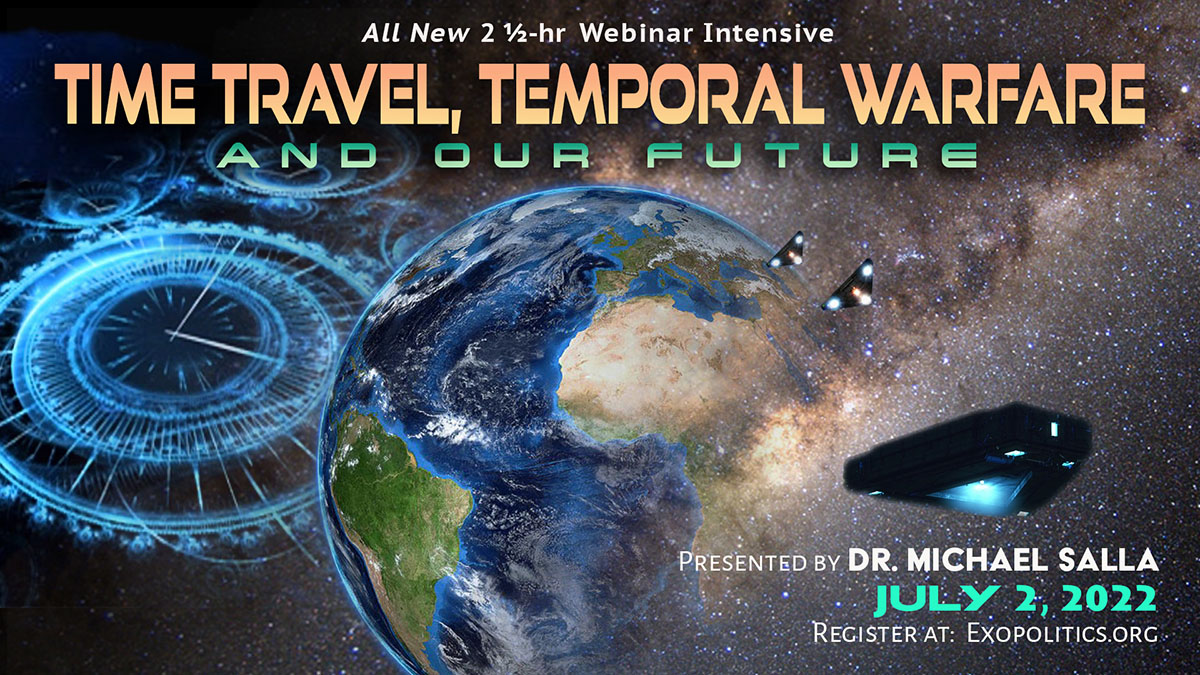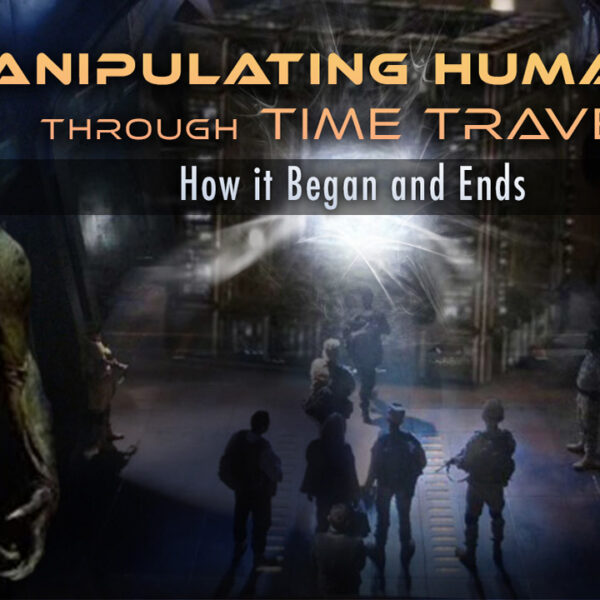 This is the official trailer/short film for the "Time Travel, Temporal Warfare & Our Future" webinar to be held on July 2, 2022. Covers the historical development of time travel technology in Germany and the United States, and how it has been used in a temporal war by different factions of humans and extraterrestrial organizations. Explains how humanity was manipulated through time travel technology, and how that is about to end as we enter a new period in human development due to the arrival of ET Seeder races.
Available on YouTube or Rumble
To watch the "Time Travel, Temporal Warfare & Our Future" webinar click here or banner below.
Heartfelt thanks to my incredibly talented wife, Angelika Whitecliff, for her many days of work in creating this ground breaking video and joining me in its narration..
Michael Salla, Ph.D.
---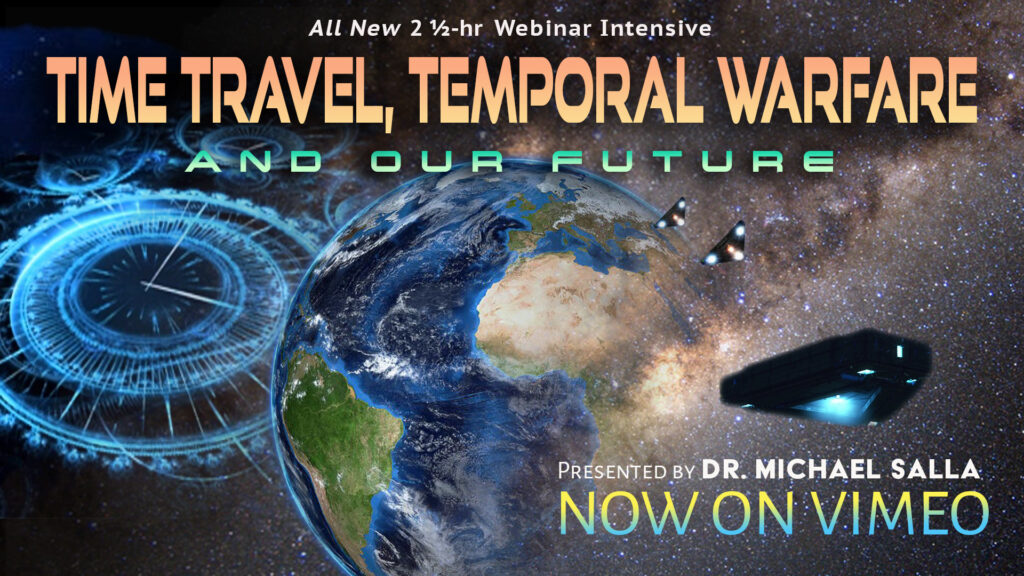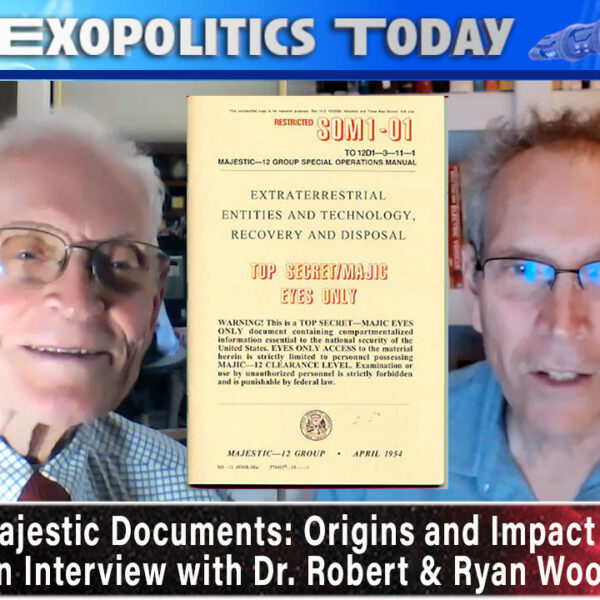 Dr. Robert Wood and Ryan Wood have been investigating leaked Majestic Documents since 1994 when the former was given a leaked copy of an apparent official document used by military personnel for retrieval operations of crashed extraterrestrial spacecraft. Dr. Wood had only a year earlier retired from a 43 year career with McDonnell Douglas/Douglas Aircraft company as an aerospace scientist on projects such as the Project Nike anti-missile defense system. He was helped in his document investigation by his son Ryan – who currently runs an alternative energy company. After a rigorous forensic investigation they concluded the SOM document was authentic.
Over the subsequent years the Woods team have investigated many official documents that have security classifications such as MAJIC, MJ-12, MAJESTIC, JEHOVAH, and UMBRA. These have been compiled on a website created by Ryan called MajesticDocuments.com. He cited many Majestic Documents in his groundbreaking 2005 book, Majic Eyes Only, where he examined 74 crash retrieval cases.
In their first joint interview with Dr. Michael Salla, the Woods discuss how they got involved in researching the Majestic Documents, the contents of key documents for understanding UFO history. Especially significant was their research into the Burned Memo document which they concluded is linked to the assassination of President John F. Kennedy for his efforts to declassify the UFO topic.
Interview Available on YouTube & Rumble
Audio Podcast on Apple, Spotify, or Google
More information about Dr. Robert Wood and Ryan Wood is available at MajesticDocuments.com
---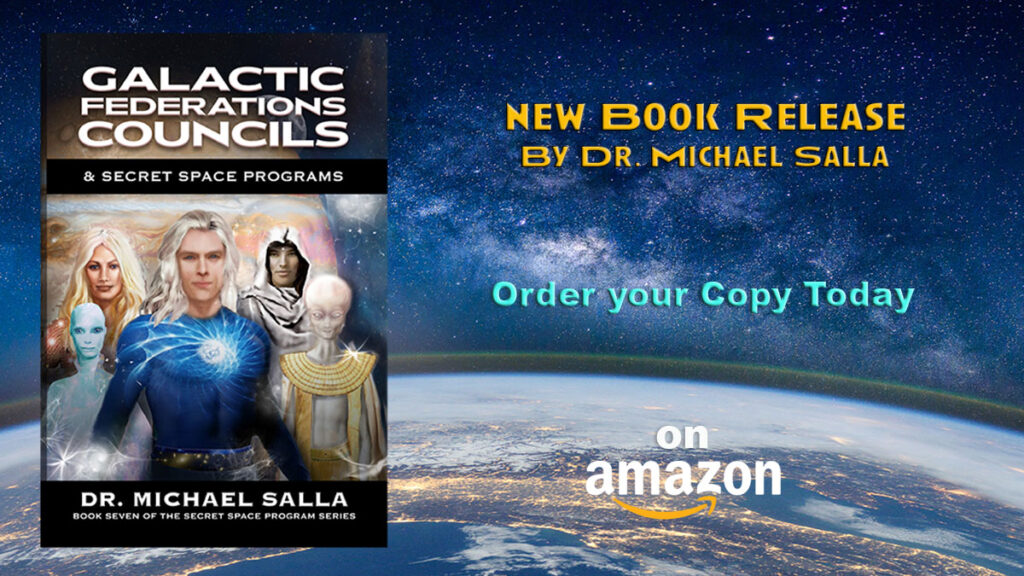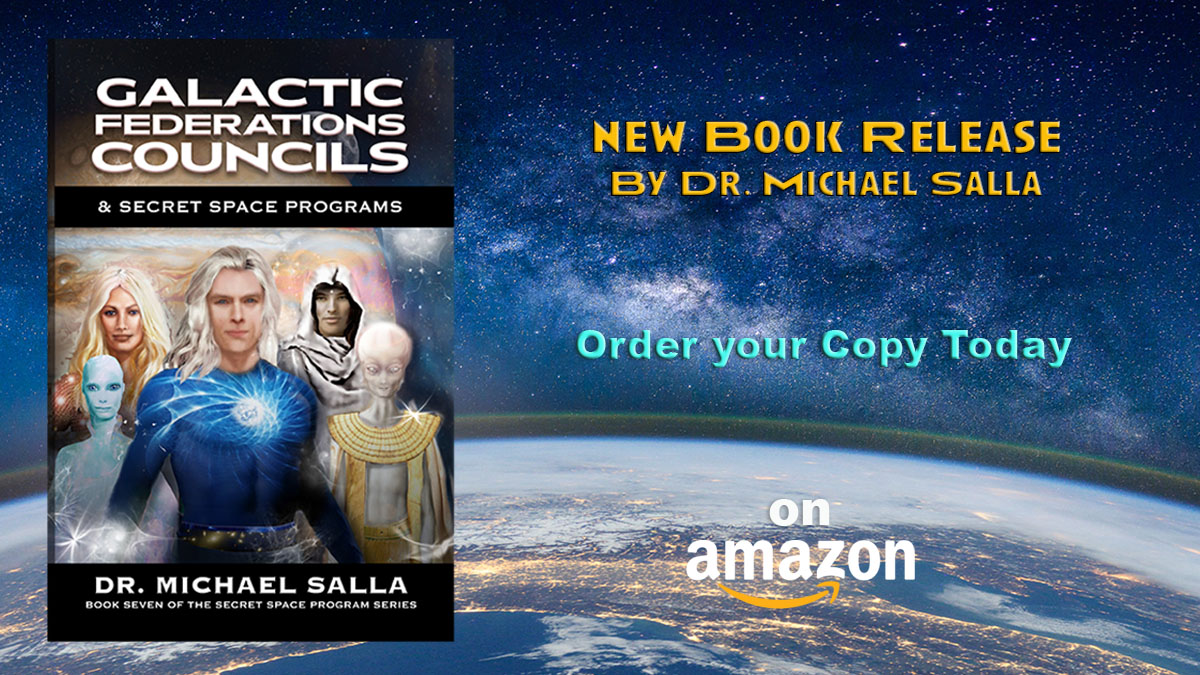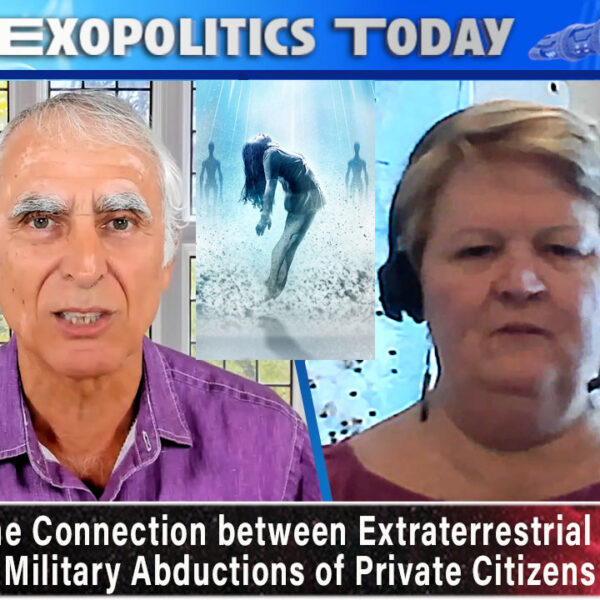 Melinda Leslie has been researching extraterrestrial abductions and subsequent military re-abductions (aka MILABs) since 1993, which is when she was first taken by military personnel for a debriefing at a deep underground military base. Melinda has experienced gray alien abductions since her childhood, and it was only when the US military took an interest in her experiences and began debriefings where she and other abductees were drugged and interrogated that she decided to expose what was secretly happening.
For nearly 30 years Melinda has worked with top extraterrestrial abduction researchers such as Dr. John Mack, Budd Hopkins, and Dr. David Jacobs to understand a complex phenomenon involving multi-generational abductions by off-world beings, hybrid children, rapid development of psychic abilities, and Earth's future. In her first interview with Dr. Michael Salla, Melinda explains her background, experiences with multiple extraterrestrial species, and the key issues and challenges that lie in store for those wanting to fully understand the abduction phenomenon.
Interview Available on YouTube & Rumble
Audio Podcast on Apple, Spotify, or Google
Melinda Leslie currently resides in Sedona, Arizona where she leads UFO tours at night using military Generation III Night Vision Goggles. Her website is here.

---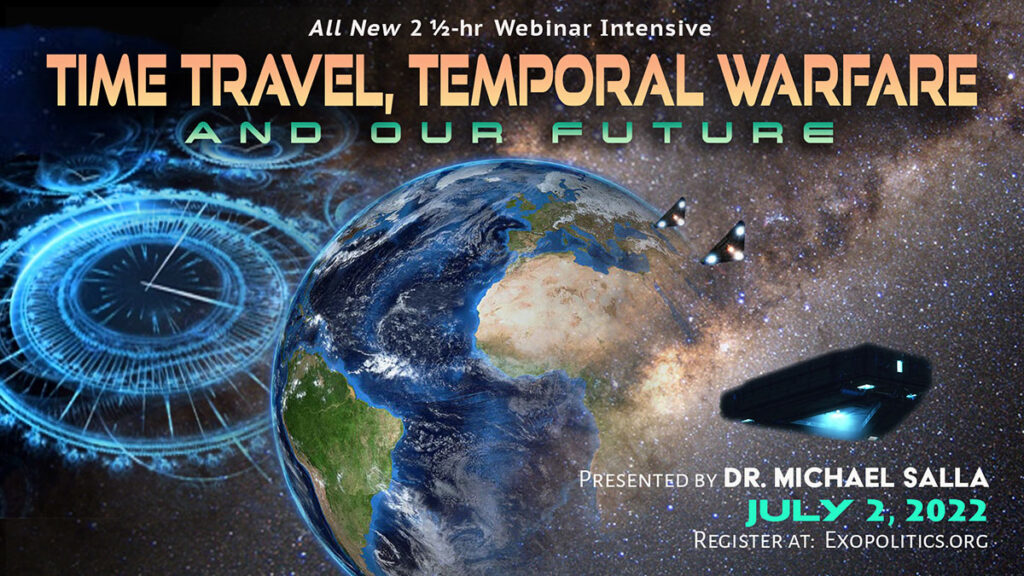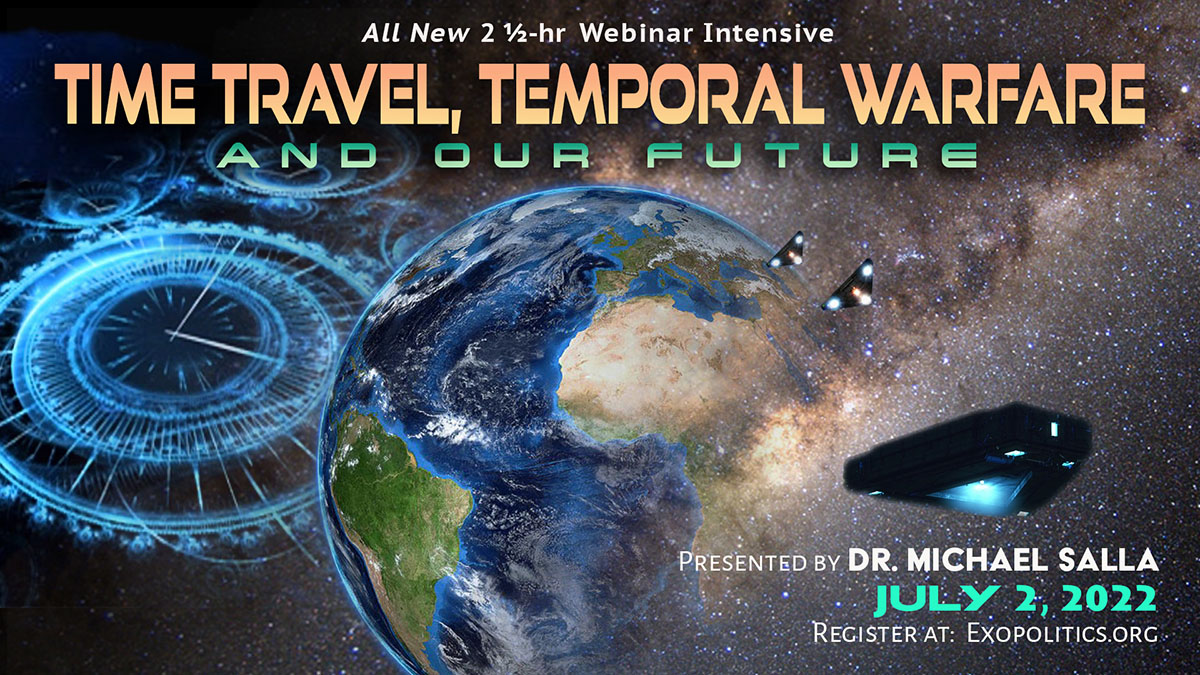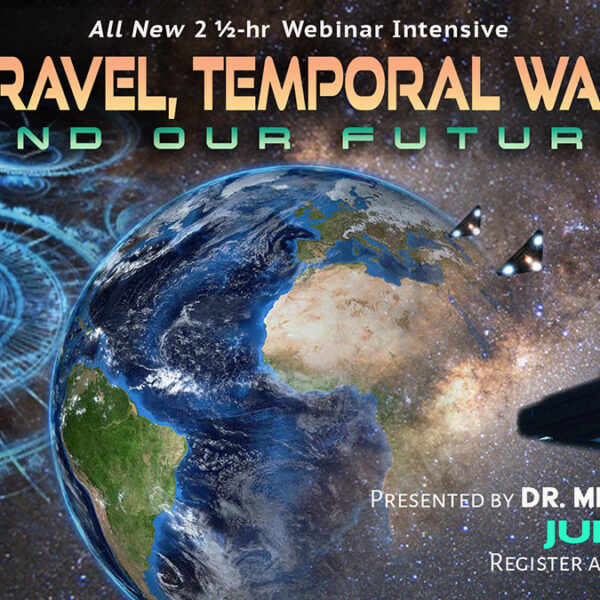 Time travel technology came into the possession of different governments and organizations in the post-World War 2 era due to extraterrestrials conducting a 'temporal war' over Earth's future timelines. Previously, only inner Earth civilizations had access to space-time portals and guarded these from potential misuse by any surface governments or humans who stumbled upon them.
The German Vril Society achieved breakthroughs in torsion field physics and antigravity technology in the 1920s to develop prototype flying saucer craft that could bend space-time for interstellar travel. In the 1930s, Nazi Germany took over the Vril Society programs and soon reached agreements with Draco Reptilian extraterrestrials to set up a breakaway German colony in Antarctica to safely develop these space-time technologies in total secrecy.
The Antarctic-based German colony was subsequently used as a proxy in a temporal war with other interstellar civilizations, which became alarmed over changes in the Earth's timelines because it made our planet the future epicenter for galactic-wide tyranny to take hold. The space-time application of the Antarctic Germans' flying saucer craft (aka the 'Dark Fleet') meant that they were the first among modern surface humans to begin using sophisticated time travel technologies and begin experiments to influence the Earth's future timelines.
As a result of UFO crash retrieval operations in the US and the Soviet Union in the 1940s, scientists began studying how extraterrestrial spacecraft could also be used as space-time travel devices. In the 1950s, Vatican scientists developed the first 'Chronovisor' technology that was instrumental in unlocking ancient secrets which enabled them to monitor multiple timelines, and subsequently develop time travel technologies in an attempt to influence events. Multiple classified projects were launched next to test how timelines could be impacted by human intervention. These initially used children as test subjects, and later, adult 'temporal agents'.
The National Security Agency subsequently created its Advanced Contact Intelligence Organization (ACIO) to monitor the temporal applications of advanced technologies that came into the possession of the US military intelligence community. Other nations such as the Soviet Union, China, France, Britain, Japan, and Israel created similar organizations specializing in studying, developing, and applying temporal technologies. Meanwhile, positive extraterrestrial groups, ancient Inner Earth civilizations, and human civilizations from our future began monitoring and intervening to protect the possible timelines that had significant galactic implications. Thus began a temporal war which continues today.
In this all new webinar, Dr. Michael Salla will present extensive witness testimony and documents that cast light on the opaque world of time travel technology and its hybrid uses by different military intelligence entities, and show why this information is critical for people's understanding of current events we are witnessing today. Projects and organizations he will analyze include:
Project Pegasus

The Montauk Project

Vatican's Chronovisor experiments

The "Dark Fleet" and its timeline manipulation experiments

The Wingmakers Material

ACIO (The NSAs 'Advanced Contact Intelligence Organization')

Romania's Department Zero & B

ucegi Mountains complex

And much more!
It is highly recommended that participants watch the previous webinars on "ET Seeders, Space Arks and the Great Reveal" (April 9, 2022) and "Halls of Records, Portals and the Inner Earth" (May 21, 2022) to adequately prepare for this deep dive into the esoteric world of sophisticated time travel technology and its impact on modern humanity's future.
Webinar takes place on Zoom
Length: 2 ½ hours (includes 30-minute Q&A)
Date July 2, 2022
Time: 1:00 pm US EDT / 10:am PDT
Cost $35*

* All attendees will also receive access to the webinar recording.
---
Watch Official Webinar Trailer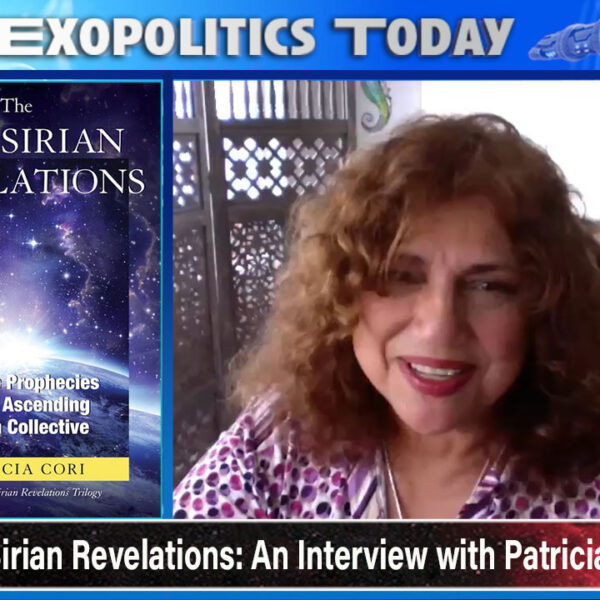 In 1996, Patricia Cori had a transformative experience during a visit to a crop circle in England that opened the door to contact with a highly evolved group of extraterrestrials called the Sirian High Council. In her subsequent communications she learned a great deal about the trinary Sirian star system, Earth's true history, Atlantis, Nibiru, Annunaki, and multiple extraterrestrial civilizations seeding Earth in a great experiment.
Patricia wrote 12 best selling books detailing her communications and ground breaking analyses which contained information more than a decade ahead of the curve on many controversial issues confronting humanity today. Her challenging information and bold analyses pushed the envelope too far as far as covert authorities hiding the truth about extraterrestrial visitation were concerned. This shadowy control group orchestrated the removal of her 12 books from public circulation in a breath taking act of censorship using a change of company ownership and cancel culture as the covers (note Patricia's original author page on Archive.org compared to today)

In this Exopolitics Today interview with Dr. Michael Salla, Patricia goes into details about her background, initial contact with the Sirian High Council, their ground breaking information, her best selling books, and the cancel culture censorship she experienced when her publishing company underwent an ownership change.
Interview Available on YouTube & Rumble
Audio Podcast on Apple, Spotify, or Google
Patricia Cori's website is patriciacori.com
---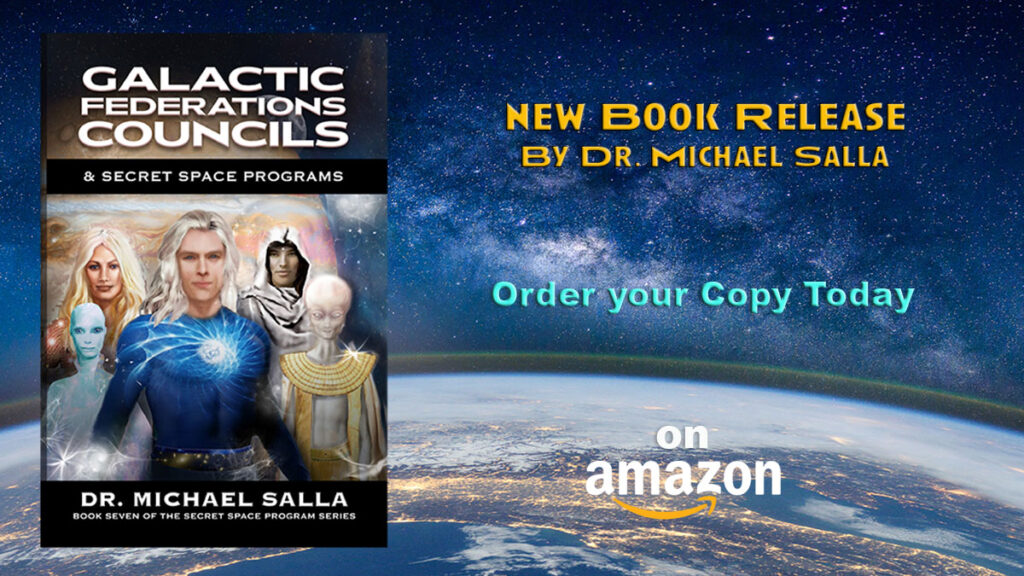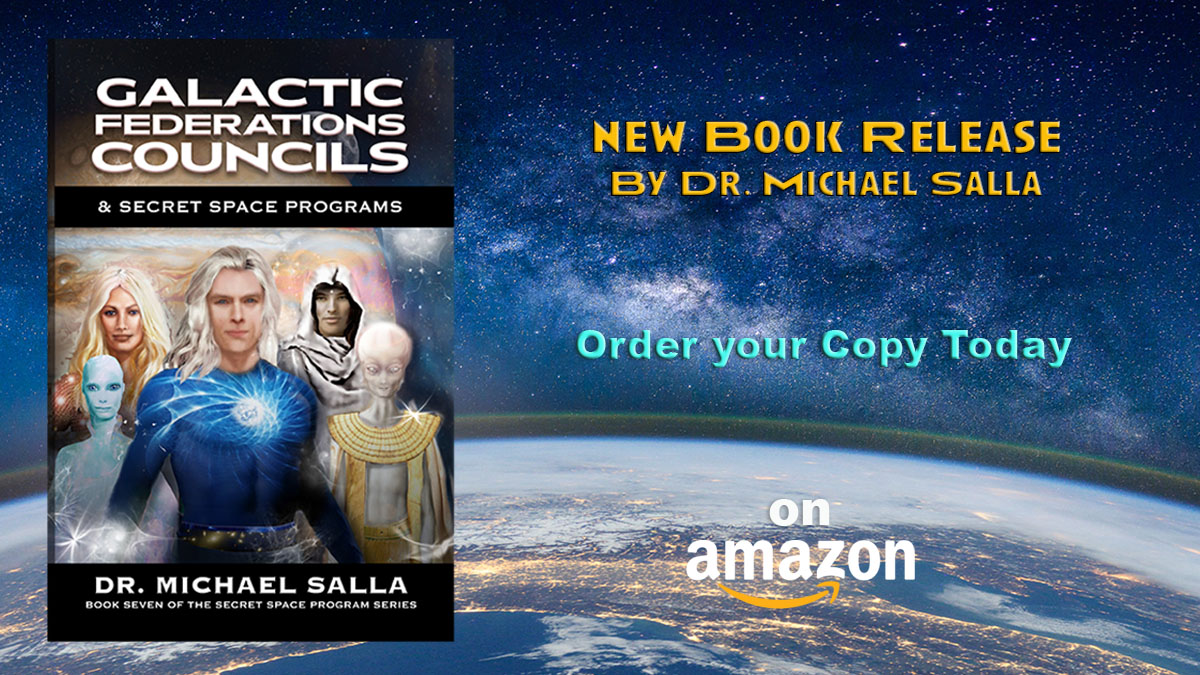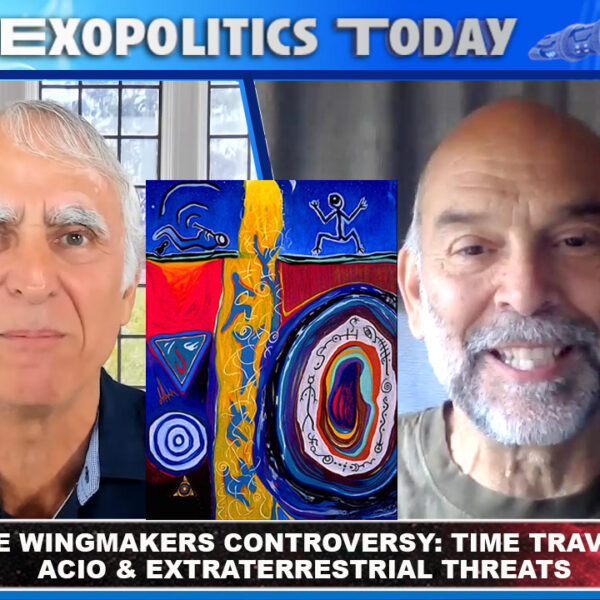 Fred Burks has been analyzing the ground breaking Wingmakers material since 2000 when he first resonated with its powerful transformative message allegedly from humans 750 years in our future. The future humans were associated with a highly secretive NSA entity called the Advanced Contact Intelligence Organization. He found that in 2001, the Wingmakers website began changing in significant ways, which has led to controversy over whether or not the material has been compromised by the intelligence community concerned over its revolutionary message.
Fred Burks worked as a professional translator for the US State Department for the Indonesian and Chinese Mandarin languages. During his professional career he translated for Presidents Clinton and Bush, and other senior US officials. In 2000 he became interested in the newly released Wingmakers material and in May 2001 was fascinated by the UFO Disclosure Project Press Conference organized by Dr. Steven Greer. These out of the box events culminated in Fred leaving his professional career and starting his Wanttoknow.info website which quickly became a popular source for detailed studies on major 'conspiracy' theories.

In this interview with Dr. Michael Salla, Fred Burks discusses his background, why he chose to leave his mainstream career, and the controversy over the Wingmakers material.
Interview Available on YouTube & Rumble
Audio Podcast on Apple, Spotify, or Google
Fred Burks Website is wanttoknow.info
The original Wingmakers website is: wingmakers.us
---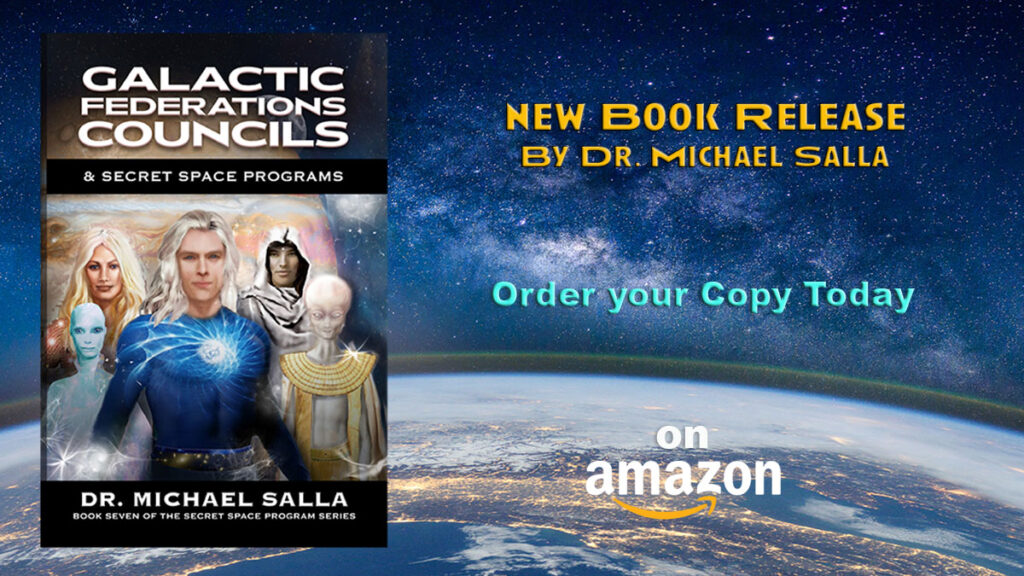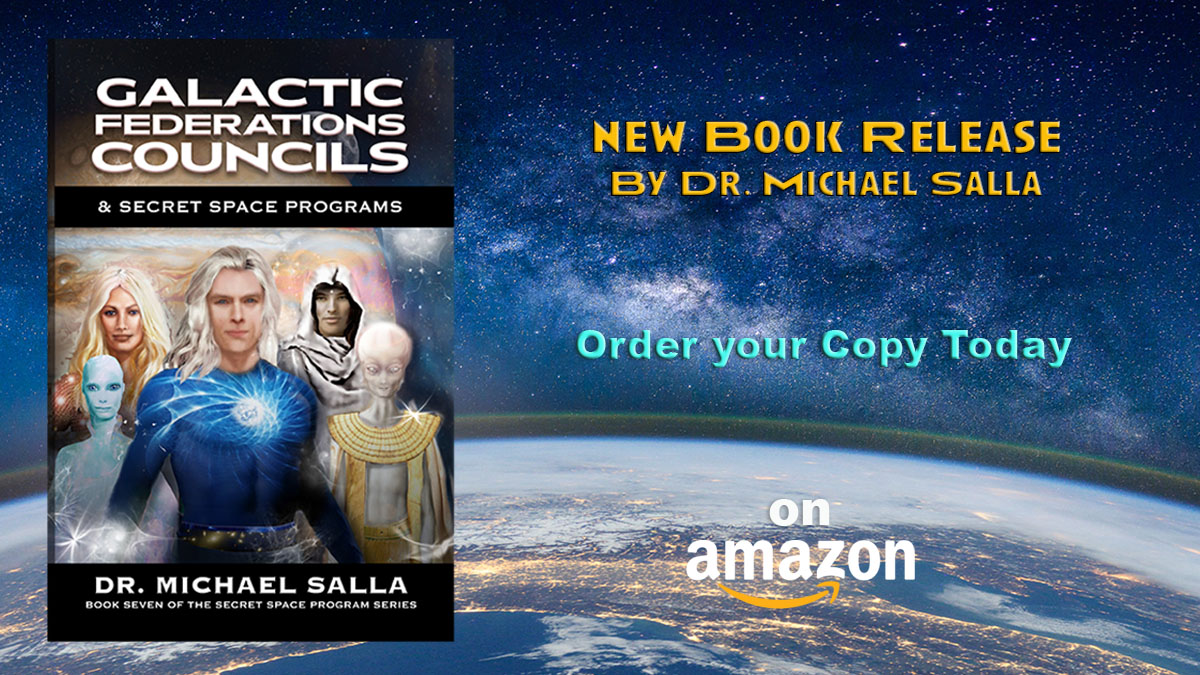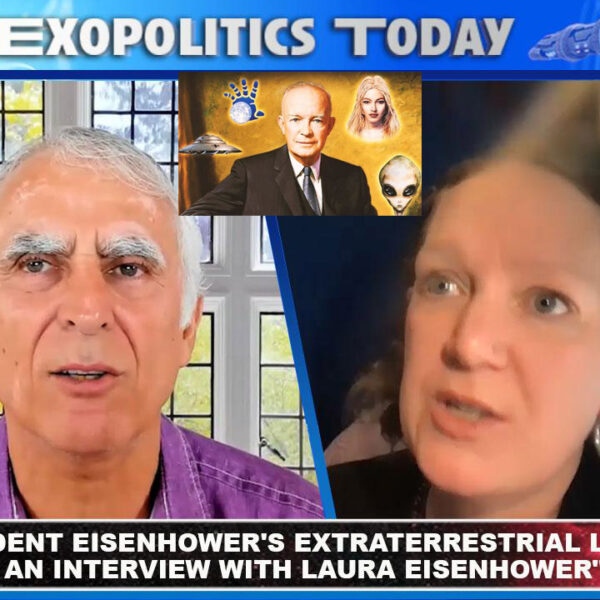 In this Exopolitics Today interview, Laura Eisenhower, the great granddaughter of President 'Ike' Eisenhower, discusses how she got involved in UFO and esoteric related topics. She discusses her family background and the meetings Ike had with different extraterrestrial groups, especially with Valiant Thor. Laura explains how Ike was betrayed by the MJ-12 Group which made agreements with a negative extraterrestrial group without his approval that led to him being on the verge of authorizing the US Army to invade Area 51 to take control of classified extraterrestrial projects. She also explains an attempt by the Deep State/Cabal to recruit her to go to Mars 2006, where she would have been prevented from taking part in the great awakening happening right now on Earth. Laura shares her many insights into metaphysics, astrology, key figures in her spiritual work, and humanity's great awakening.
Interview Available on YouTube & Rumble
Audio Podcast on Apple, Spotify, or Google
Laura Eisenhower's website is Cosmicgaia.org
The "Galactic and Spiritual Informers Connection" conference will be held on October 21-23, 2022. Official website is galacticspiritualinformers.com
---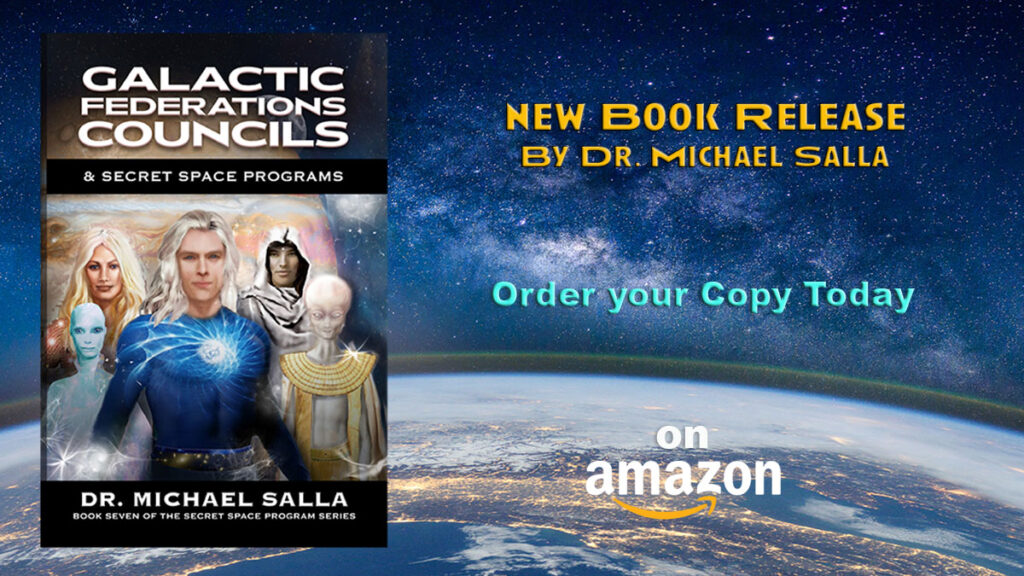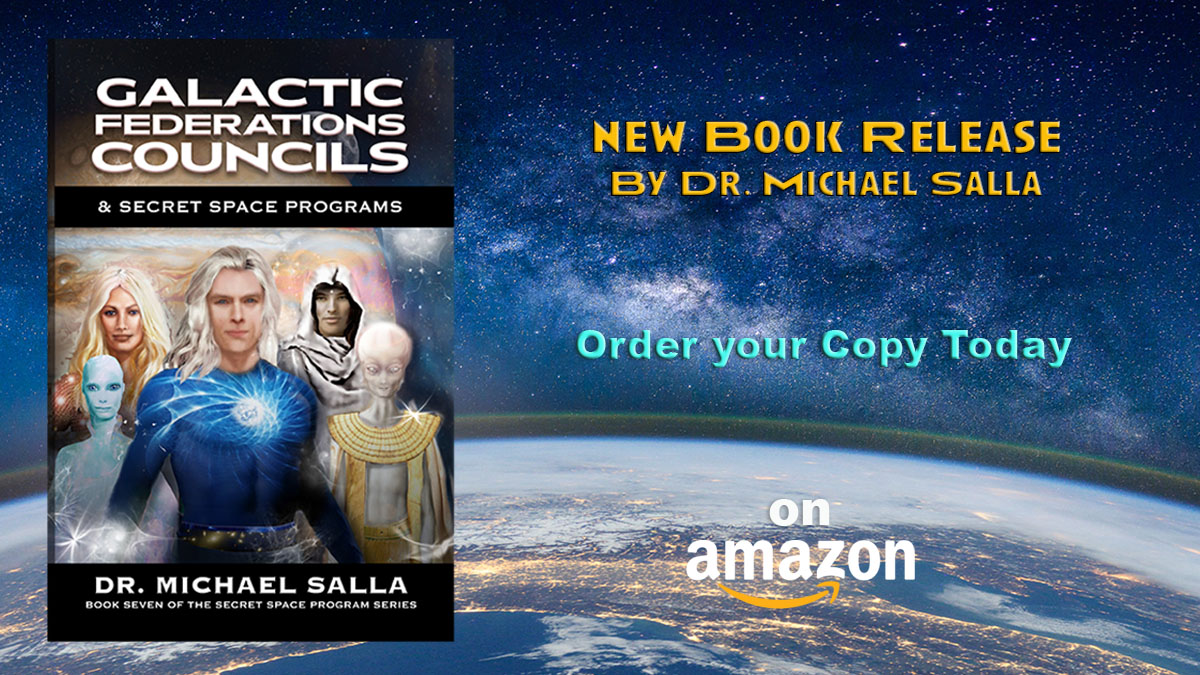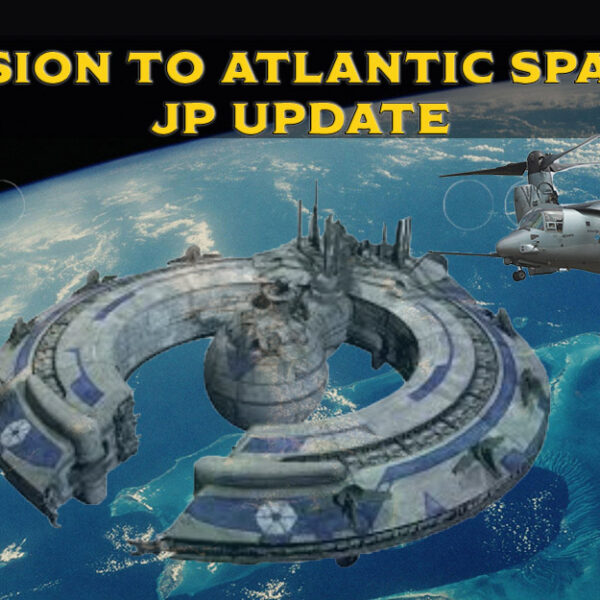 JP is currently serving with the US Army and on May 20, 2022, completed his 3rd covert mission to a space ark submerged at the bottom of the Atlantic Ocean. In this Exopolitics Today interview JP discusses what he and other members from a mixed team of 20 military and scientific personnel encountered in the space ark located somewhere in the Bermuda triangle region.
JP discusses the powerful electromagnetic pulses that the space ark generates from time to time when it activates, and how this may explain the decades long Bermuda Triangle mystery. He explains a training area inside the ark involving a series of connected rooms that have different degrees of weightlessness. JP also revealed star charts hidden in the mysterious hieroglyphs found throughout the ark. He also describes celestial music and songs emanating from the ark walls that generate feelings of bliss and peacefulness.
Audio Podcast on Apple, Spotify, & Google
To learn more about JP and his disclosures, along with supporting photos & video click here. 
Many thanks to Angelika Whitecliff for editing the audio portion of this video.
Michael Salla, Ph.D.
Related Articles/Podcasts
---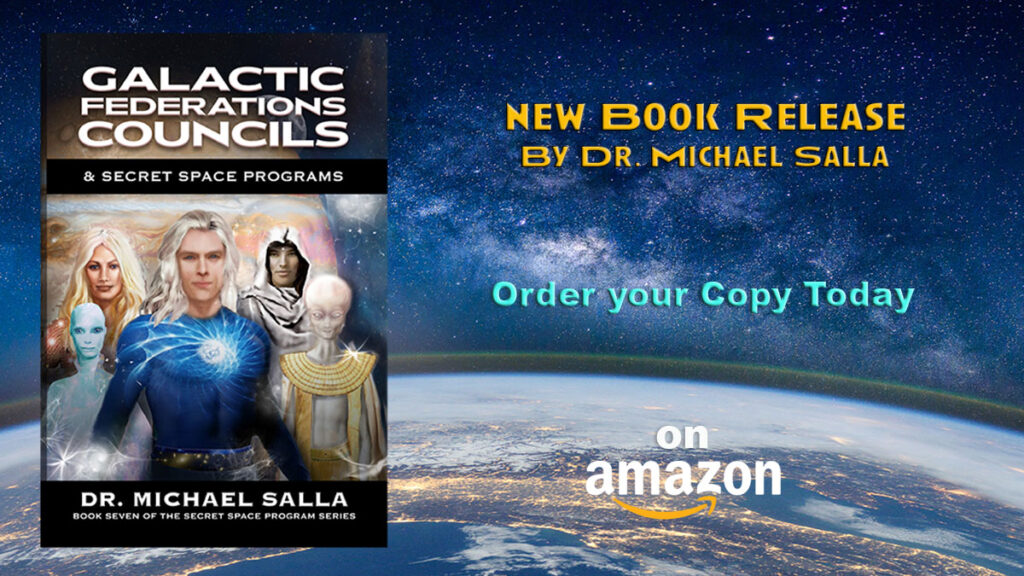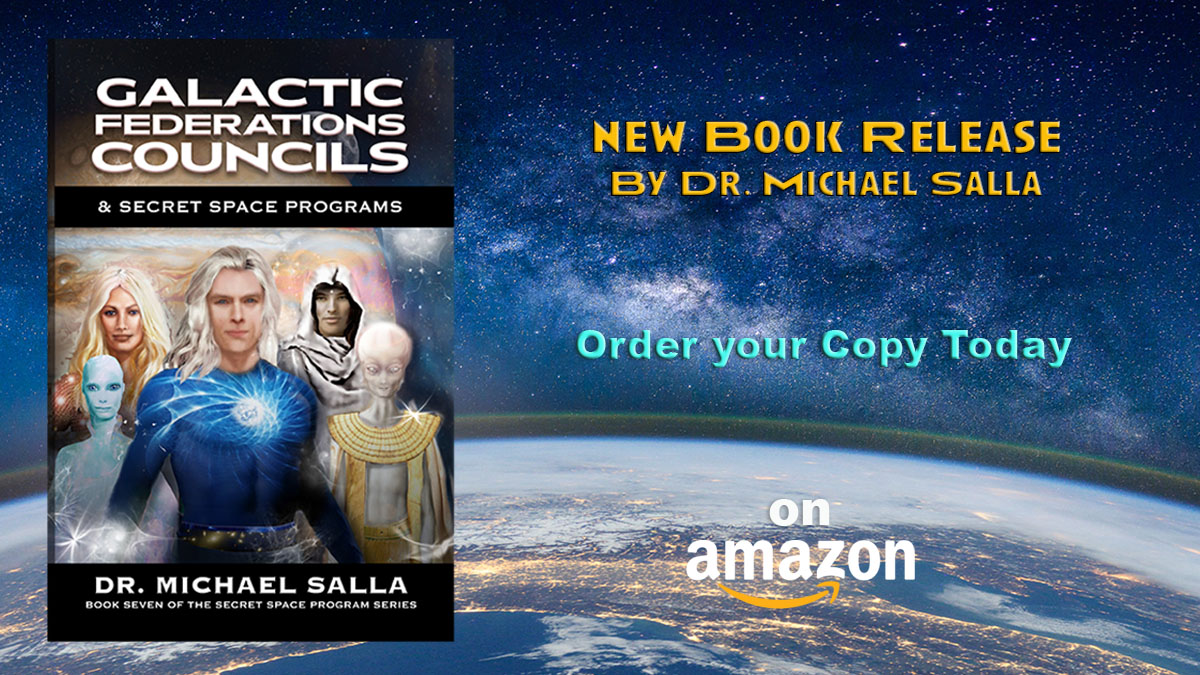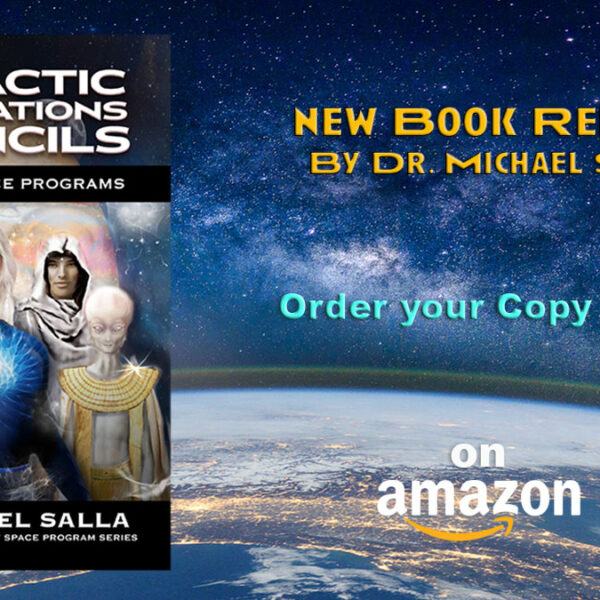 Although the development of nuclear weapons by different countries was one of the reasons why extraterrestrial civilizations began visiting Earth in the World War II era, a more significant and far-reaching explanation exists. However, the truth was not shared for decades due to its disturbing nature. Only today do we know the whole truth. The Earth had become the epicenter of a temporal war involving a future galactic tyranny, whose origins lay in a secret agreement reached by Nazi Germany with a group of extraterrestrials called Draco Reptilians. This agreement resulted in establishing a breakaway German colony in Antarctica that soon gave birth to the nefarious Dark Fleet (Nachtwaffen), which aligned itself with the Draco's master plan for galactic conquest.
After detecting the sudden emergence of galactic tyranny 350 years in the future, a group of extraterrestrials known as the Andromeda Council notified the Galactic Federation of Worlds and other freedom loving extraterrestrial organizations about the threat posed by contemporary events happening on Earth, its Moon, and Mars. Thus, a temporal war began involving different extraterrestrial federations, councils, and secret space programs, each striving to steer long-term events on Earth to prevent or bring about this sweeping tyranny that could overtake the galaxy. Both sides have used time travel technologies to influence key individuals, events, and movements on Earth. Operatives from each side have been embedded into different countries, especially aerospace companies, to help humans build advanced technologies for different secret space programs.
Today we are witnessing the final stages of this decades-long temporal war involving multiple timelines that compete, co-exist, and ultimately converge with one another. As we approach the end of this temporal war, with the Earth as the epicenter of what would have been a future galactic tyranny, the truth is emerging about these events and the different galactic groups and organizations that have played significant roles.
In Galactic Federations, Councils & Secret Space Programs, Dr. Michael Salla gives a grand tour of the different extraterrestrial groups and secret space programs involved in the temporal war that has been silently raging around us, unknown to most of humanity. Importantly, he will highlight current events leading to the fulfillment of a very positive and exciting Star Trek future where humanity joins the Galactic community.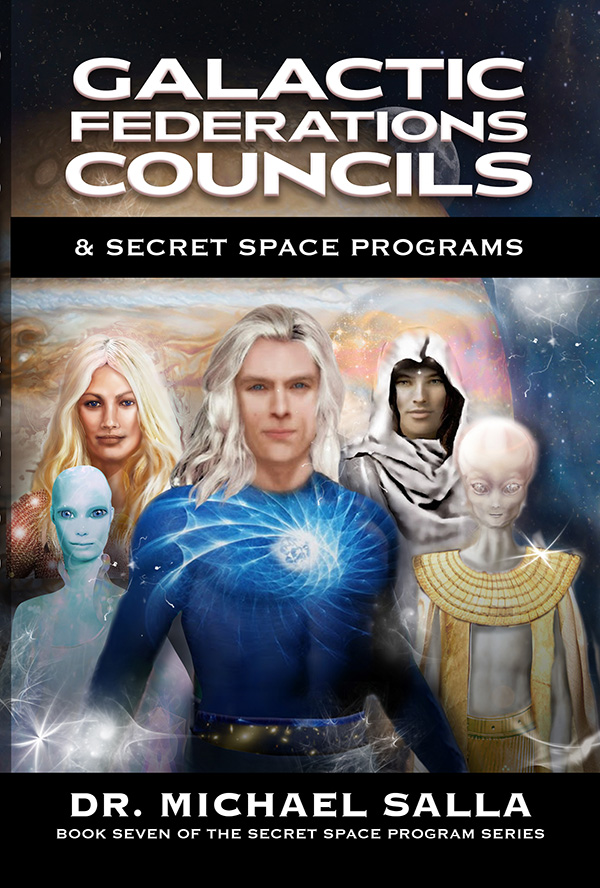 Galactic Federations, Councils and Secret Space Programs is 350 pages in length and is Book 7 in the Secret Space Programs Series.
Release Date – May 30, 2022