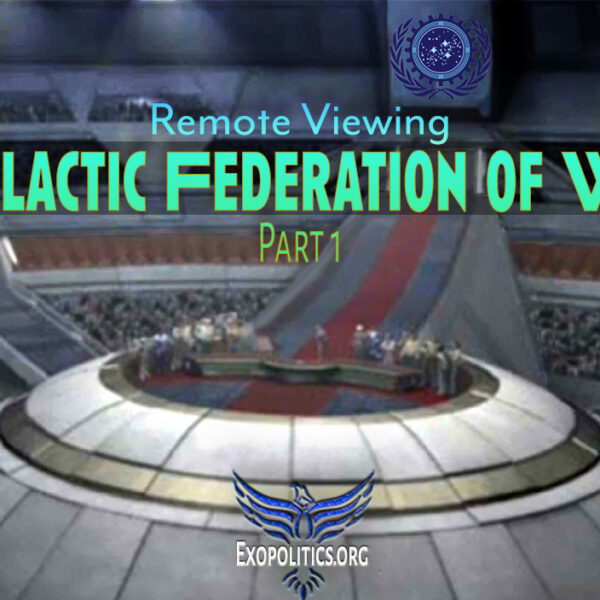 In December 2020, the father of Israel's space program, Professor Haim Eshed, created an international media frenzy when he described President Donald Trump communicating with an alliance of extraterrestrial races called the Galactic Federation. Eshed said Trump wanted to disclose the truth about alien life, but the Galactic Federation replied that humanity wasn't yet ready. Eshed's impeccable scientific credentials and intimate knowledge of classified space programs meant that his comments about a Galactic Federation monitoring human affairs had to be taken seriously and could not be easily dismissed.
This raised a host of questions about whether such an extraterrestrial organization truly existed and was poised to openly intervene in human affairs, as Eshed claimed. Even more importantly, how did Eshed's 'Galactic Federation' relate to previous claims by different researchers, insiders, contactees, etc., dating back several decades, concerning the activities of different interplanetary organizations intervening in human affairs or playing a role in the genetic engineering of humanity.
In this two part series of articles, I plan to discuss five interplanetary organizations that have been described by different insiders and contactees that are relevant to any discussion of a Galactic Federation. Three of them can be easily confused as their membership, functions, and activities can overlap but nevertheless have significant differences. Two other interplanetary organizations are often cited as antagonists to the Galactic Federation and are therefore easier to identify.
To begin this series, I will open with the efforts of Dr. Courtney Brown, Director of the Farsight Institute, to answer some of these key questions raised by Professor Eshed's comments over the existence and activities of a Galactic Federation.
Dr. Brown organized a team of five remote viewers to gather intelligence on the Galactic Federation in multiple sessions conducted and publicly released in February 2021. He  explained his rationale for the remote viewing session as follows:
In quite a number of projects here at Farsight, the words "Galactic Federation of Worlds" have been used to reference a group of planetary civilizations that seem to be supportive of humanity and opposed to the influence of other groups and species that appear hostile to humanity. Well, now it is time to find out more about what those words mean.
Exactly what is the Galactic Federation of Worlds? Or perhaps, who are they? Are they one species, or a group of species and civilizations, sort of like a United Nations of the galaxy? Do they have meetings? Do they work together on projects, such as a project that may involve Earth and us humans? Are they a diverse group with diverse interests, or are they all of one mind?
And importantly, if they really do desire to help humanity in its hour of need within the context of a galaxy that contains a significant number of threatening or hostile forces, can the Galactic Federation of Worlds really do something helpful? What are its resources? Moreover, does it really need Earth humans to step up to the plate in order to help us out, or is it strong enough to help us out regardless of what we humans do?
The results of the remote viewing sessions yielded many valuable insights into the existence of a 'Galactic Federation of Worlds', and other questions raised by Dr. Brown. This was particularly the case with understanding the Federation's command structure, its internal policy debates over the extent to which it should intervene in human affairs, how its intervention was part of a "temporal war" over the Earth's future, and what private individuals can do to support the Federation's efforts to assist our planet's evolution in a positive direction.
As with previous remote viewing sessions conducted by the Farsight Institute, the sessions were held under blind conditions, and the participants were only told to focus on two targets presented to them in sequential order. No details of each target were given in order not to frontload the remote viewers' own personal views and biases into their observations.
The two targets for the remote reviewing sessions were:
Target 1: The headquarter of the Galactic Federation of Worlds / The most relevant meeting of the GFW dealing with the subject of Earth and humanity.
Target 2: The command ship for the GFW responsible for Earth now and its commander.
Each of the remote viewers reports on the two targets was remarkably consistent in their overall observations even though details varied from case to case. As far as both targets were concerned, there were several notable observations, among which were:  
The Galactic Federation of Worlds (GFW) is a large and diverse body holding many viewpoints about how to deal with humanity.
There were members of the GFW who were opposed to further intervening in human affairs.
The enemy of the GFW, powerful rival extraterrestrial coalitions, had a tight grip over humanity and would not be easy to displace.
There were significant armed conflicts between the GFW and its rivals over the Earth, and this had placed great stress of the Federation's military commander.
If the GFW stopped its operations, there would be significant planet-wide destruction and Earth would descend into a post-apocalyptic nightmare.
The GFW leadership is aware that rival extraterrestrial alliances were more powerful in overall military terms, but the latter would abandon Earth operations if the GFW was committed.
The opposing interplanetary forces that the remote viewers are referring to are the Draconian Reptilian (aka Ciakharr) Empire and the Orion Alliance (aka Collective), which have been discussed in previous remote viewing sessions focusing on Nazis and Reptilians in Antarctica, and US Presidential meetings with extraterrestrials.
Now Available on Vimeo – click here or banner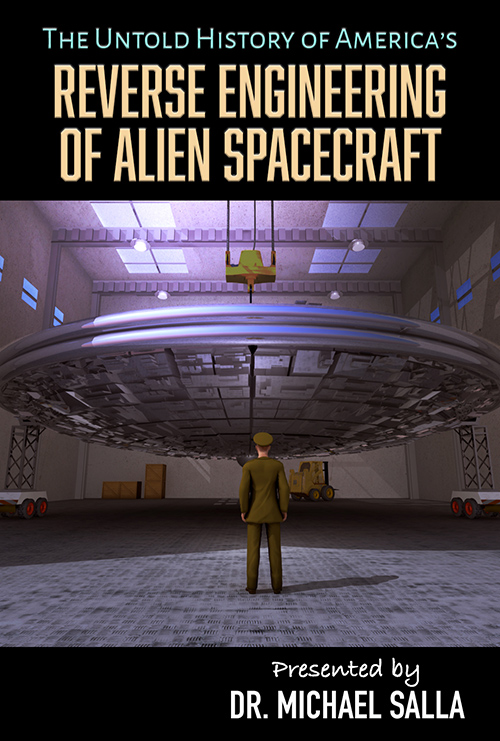 In his evaluation of the data given by the multiple remote viewers, Dr. Brown offered up the following conclusions and insights over these competing extraterrestrial alliances vying over control of humanity:
Regarding the Galactic Federation of Worlds, let's pull things together. I will get straight to the point. We humans on earth need to realize and soon that we are in a very precarious situation. The Galactic Federation of Worlds clearly is trying to help us, but the resources are limited. They are up against forces that seem huge even to them. They do seem to have the ability to help us, but it really looks like they will need our help in order to do it.
There were two reasons. First, the membership of the Galactic Federation of Worlds seems to be divided. Most of the membership clearly desires to help, but there are huge doubts within the organization regarding their actual ability to do this, especially on the level of military capabilities. Earth is a relatively backwater planet on a peripheral part of the Galaxy, so that is a factor in our favor. If opposing galactic forces were to make a major effort to stop the Galactic Federation of Worlds from assisting humanity, well, it seems clear that those opposing forces could push the Galactic Federation of Worlds aside; but, on the other hand, are we worth such a major effort?
It appears that part of the thinking process of the Galactic Federation of Worlds is the calculation that the opposing forces would not be interested in a major confrontation regarding earth at this time. If it is going to cost the opposing forces a lot, then they are likely to pass on the big confrontation idea.
The opposing galactic forces—the Draconian Empire and the Orion Alliance—have a powerful hold over humanity through their respective minions and controlled assets, which allow these alien alliances to manipulate humanity's destiny. William Bramley succinctly describes this in his book, Gods of Eden (1993), which traces out centuries of contrived extraterrestrial conflicts through controlled political elites designed to manipulate humanity's evolution.
Dr. Brown next draws attention to the long-term involvement of the Galactic Federation of Worlds in human affairs and what this entails:  
Clearly, many in the Galactic Federation of Worlds consider humanity to be a successful end result of a project that they started long ago from an evolutionary point of view. Probably one that resulted from a lot of genetic and cultural manipulation, and adaptation over a great many years. We are their children, they care for us, and they want to protect us, but what would any parent do if the child does not want to be helped at some point? All parents need to let go to allow their children to determine their own forward path, but if children openly recognize the challenges that they face and if these same children then turned to their parents for needed assistance which parents would not want to help their own children?
So, this is the key. The greatest inhibiting factor that the Galactic Federation of Worlds faces right now is internal disagreement. If they were strongly united and wanted to help humanity in its hour of need against a very threatening and hostile set of aggressors, then they could do something with meaningful success.  
The idea that one or more extraterrestrial civilizations are responsible for seeding or creating humanity dates back to Erich von Daniken's groundbreaking 1968 book, Chariots of the Gods. He was followed by others, including Zecharia Sitchin, author of The 12th Planet (1976), who devoted considerable attention to extraterrestrials genetically creating our human ancestors, according to ancient records from Sumer and elsewhere.
According to Dr. Brown's analysis drawn from his remote viewing team, the Galactic Federation of Worlds has been involved in human history for a very long time and was part of the genetic seeding of humanity. But is there more than one group of friendly extraterrestrials trying to assist humanity, some of which have been involved in long term genetic engineering experiments?
To be continued in Part 2
© Michael E. Salla, Ph.D. Copyright Notice 
[Note: Video featuring remote viewing of the Galactic Federation of Worlds is available at Farsight Institute]
[Further Note: Video version of above article available on Anchor, YouTube & Rumble]
Further Reading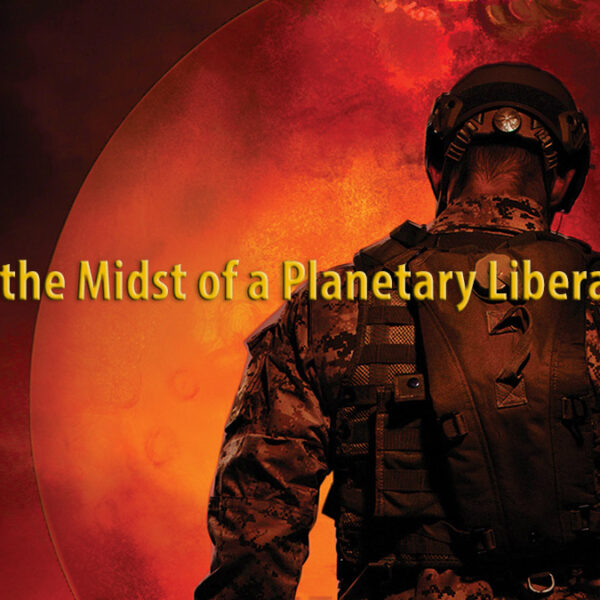 On April 30, Elena Danaan, a former professional archeologist whose claims of contact with extraterrestrials from the Galactic Federation of Worlds have gained widespread attention, delivered a bombshell report about an ongoing series of military raids on Mars that aim to destroy the bases of a rival extraterrestrial alliance: the Draconian Empire and the Orion Collective. These extraterrestrial bases were created to suppress the indigenous Mars population; manage the operations of human colonists associated with a German breakaway group called the Dark Fleet (aka Nacht Waffen); and oversee major Earth corporations that have relocated to Mars.
According to Elena, the Galactic Federation has begun helping liberate Mars from the influence of the Draconians and Orions by supporting indigenous Martians with supplies, weapons, and tactical information. The Federation has also been assisting a local resistance movement that exists in the human colonies that have been established on Mars.
While providing logistical and tactical support to local resistance forces, the Galactic Federation has been using its advanced technologies to incapacitate Reptilian and Orion extraterrestrials, thereby enabling the Martian resistance to strike against their extraterrestrial overlords and human minions.
In order to better understand Elena's report, I thought it would be helpful to provide a brief background on Mars and its recent history in terms of covert human colonization and historic resistance by an indigenous Martian population.
The colonization of Mars began in the 1950s when the Draconian and Orion Alliance helped the breakaway German colony that had established bases in Antarctica and the Moon establish the first German bases on Mars, using advanced Haunebu flying saucer craft that initially made up the Dark Fleet.
As a result of agreements between the Eisenhower admiexnistration and the German Antarctica Colony (aka Fourth Reich), the Dark Fleet's bases on Mars were significantly expanded. Most importantly, the US military provided the Dark Fleet with nuclear weapons that were used against the indigenous Martian population comprising local Reptilians, Insectoids, and other less evolved species that resisted the German colonial expansion and the Draconian and Orion incursions.  
With the famous brain drain of the 1960s and 1970s, launched under the cover of the US Apollo Program, the Dark Fleet presence on Mars grew substantially. Millions of people–many of whom were taken from Earth under false pretenses—expanded the German colonies and created new ones in conjunction with major Earth corporations.
These new corporate-run colonies have been called the Interplanetary Corporate Conglomerate and they are run by a 'superboard' comprising retired or serving CEOs from major corporations. The relocation program to Mars has apparently been greatly accelerated over the last few months as the Deep State is on the verge of a major collapse on Earth. This has led to a major exodus by compromised officials, as discussed in my previous article commenting on Elena's information.
With the help of the Draconian and Orion Alliance, the Mars colonies became so technologically advanced that they eventually were trading with up to 900 extraterrestrial civilizations.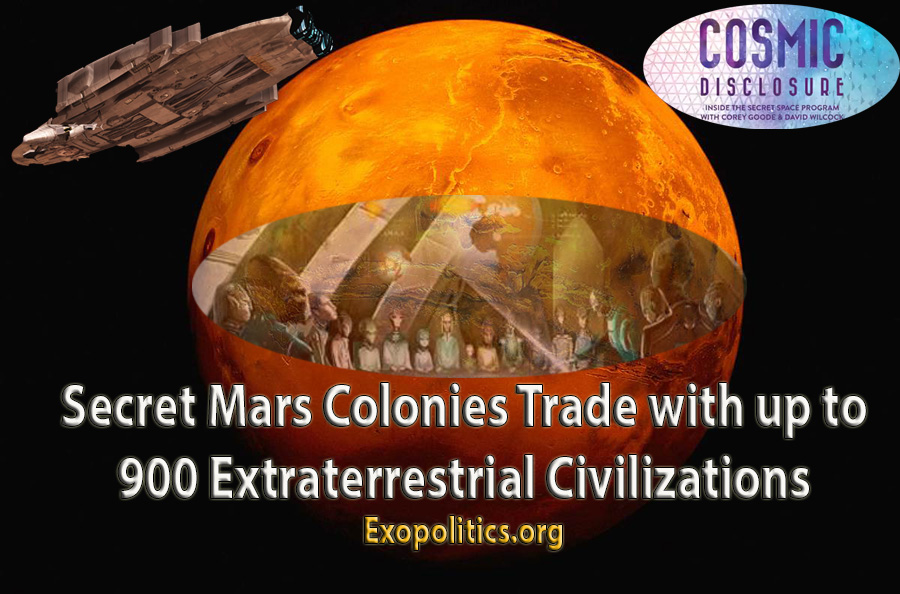 The Mars colonies were equipping mercenary forces recruited from all major countries on Earth to join the Dark Fleet for distinct periods of service. The infusion of personnel, equipment, and resources enabled the Dark Fleet to expand its operations significantly.
Soon the Dark Fleet had powerful fleets of spacecraft with well-armed troops that could fight alongside, or on behalf of, Reptilian and Orion extraterrestrials in interstellar wars of conquest. This meant that the bulk of the Dark Fleet's operational forces, at any one time, would be located outside of our solar system. This brief background provides the necessary context to better understand Elena's stunning report.
What follows is my transcript of her report which was delivered verbally and is available on YouTube. Elena's report begins:
April 30, 2021, the date of the situation [report] on Mars given by Commander Thor Han Eredyon from the Galactic Federation of Worlds. Raids from the Galactic Federation are continuing by a series of Mars raids on the Reptilian facilities. The Martian resistance has been armed and enforced and helped by the Federation and they are fighting the Reptilian occupants and all their allies, and in their allies, there is also an outpost for the Dark Fleet in Mars as well, but not only, there are earth militaries there belonging to other corporations. There is a lot of corporations on Mars that sought refuge there and that had moved, relocated recently because it was starting to smell bad on earth. The alliance was starting to win over them by all their work in the DUMBs (the military's underground). So now what's happening on Mars, still attacks from the Galactic Federation. The Ciakahrrs are totally pissed off.
Elena is here pointing out that the Galactic Federation is helping the Martian resistance, comprising humans, local Reptilians, and other indigenous groups, against the Draco Reptilians (led by the Ciakahrrs) their Orion partners, and the Dark Fleet. It's important to keep in mind here that there are two Reptilian groups involved in the fighting—on both sides of the conflict, just as humans are fighting on both sides.
Her report continues:
The thing is that the Federation is working at isolating and then treading piece by piece [in battle strategy]. They are not, the Galaxy Federation is not able to face in full combat, complete, all their fleet face-to-face with the Ciakahrr Empire and Orion group. They're not powerful enough. So what they do is use strategy.
Importantly, Elena is here pointing out that as far as the overall number of space battle groups and personnel are concerned, the Draconian and Orion Alliance are vastly superior, thereby forcing the Galactic Federation to use stealth and covert operations to achieve their goals. This is well illustrated by the Federation's strategy of assisting local Mars resistance groups and incapacitating Draconian and Orion personnel through various means.
Startling corroboration for Elena's information about the respective sizes of the Federation and their Draconian/Orion opponents comes from a recent remote viewing session by the Farsight Institute. In the sessions, the remote viewers observed that the Galactic Federation of Worlds is no match, numerically speaking, with their Draco Reptilian and Orion opponents. Stealth and covert operations are thereby the mainstays of how the Federation deals with a hostile planetary situation such as that on Earth and Mars.
Elena went on to say:
I am not always authorized to tell you what I know from Thor Han, but this I can tell. They have forced all the elites and the heads of the Terran bad military to leave the planet, not to declare war on the planet, you know, and damage a lot of things and kill civilians. They didn't want that, so the plan was going well, and all the dark elites were just coming at the surface, you know, and then most of them have relocated on Mars. The heads of corporations and also the corporations that own the satellites in orbit of Earth, the harmful satellites, it was to be activated to work with the [micro]chipping of the population, even goes beyond that but not talking about that here.
Here Elena is reporting on the exodus to Mars due to the Galactic Federation neutralizing all attempts at fostering a US civil war, major false flag events, and a Third World War. This means that the Deep State agenda on Earth is collapsing, and elites don't want to remain here to face justice for their many crimes.
Elena continues her report:
What's happening on Mars is that the Reptilians are panicking. They are asking assistance from the Dark Fleet. Everyone is cut from each other. The Dark Fleet has been hammered by the Federation, hammered, they're still there but very, very damaged. There has been a lot of attacks and fights on the outposts of the Dark Fleet in this solar system. So, they're not anymore able to help the Reptilians in combat against the Federation. They've withdrawn, they say no, we can't do that at the moment.
So, the deal in the past with the Reptilians with mutual assistance, well, it's not working anymore. So, the Reptilians are turning their attention away, and they are turning their attention away trying to contact the Dark Fleet that is out of the solar system and notably the Aldebaran branch.
Previous reports about defections from the Dark Fleet in our Solar System due to a system-wide quarantine, the creation of a Secret Space Program Alliance, and an Earth Alliance, as first reported by Corey Goode. The Draconians, Orions, and Dark Fleet, were cut off from their main assets. Apparently, the Dark Fleet has insufficient resources to assist their Draco Reptilian overlords at this time.
Elena next reveals some important information about how the Galactic Federation strategy of generating high frequencies is neutralizing opposition:
What the Galactic Federation is doing as well is broadcasting very high frequencies on Mars as they do on Earth to raise the frequency. And what happens when you raise the frequency and bombard with high frequency? They use also the Sun, they use everything they can to bombard the solar system with high, high frequency. What it does, it awakens the people who need to be awakened. So, it disables the enemy, disables, although strife on the lower frequencies, and they are doing that on Earth, and they're doing that on Mars, as they have done in many other places. So, the Reptilians are being numbed, and they lose a bit of their aggressivity, and it pisses them off even more.
She is here revealing that by transmitting or amplifying high-frequency energies sweeping into our solar system, the Deep State has been unsuccessfully attempting to block on Earth through chemtrails, genetic modification vaccines and inflammatory media broadcasts—the Draco and Orion personnel on Mars are becoming more passive and awakened. This has led to the Mars resistance becoming more successful, thereby replicating recent events on Earth. The result is that Ciakahrr and Orion leaders are becoming desperate and frustrated.
Elena next explains the connection to the Andromeda Council:
But you know they are pissed off against the Federation, but who they're pissed off more than anything is the Andromeda Council because the Andromeda Council had foreseen this happening a long time ago. And it's because of the Andromeda Council that we are fighting back with the help of the Federation, and it's absolutely wonderful and we're winning.
Here Elena is repeating what was told to Alex Collier back in the early 1990s, that the Andromeda Council had foreseen that the Earth, Moon and Mars would be the seed of galactic tyranny that would emerge 350 years in the future. The Andromeda Council brought this to the attention of the Galactic Federation, which then began intervening in Earth affairs.
This means that what we are witnessing at the moment on Mars, Moon, and the Earth is part of a "Temporal War" that pits the Galactic Federation and the Andromeda Council against the Draconian Empire and their Orion partners. While the Draco and Orion alliance has superior firepower and personnel, the Federation and the Andromedans have superior intelligence and covert operations.
This is crucial to know since it traces much of what is currently happening to the establishment of the German breakaway colony in Antarctica as the seed point of this Temporal War. I will discuss this Temporal War in more detail in my May 22 webinar: "Antarctica, Dark Fleet, and Humanity's Liberation."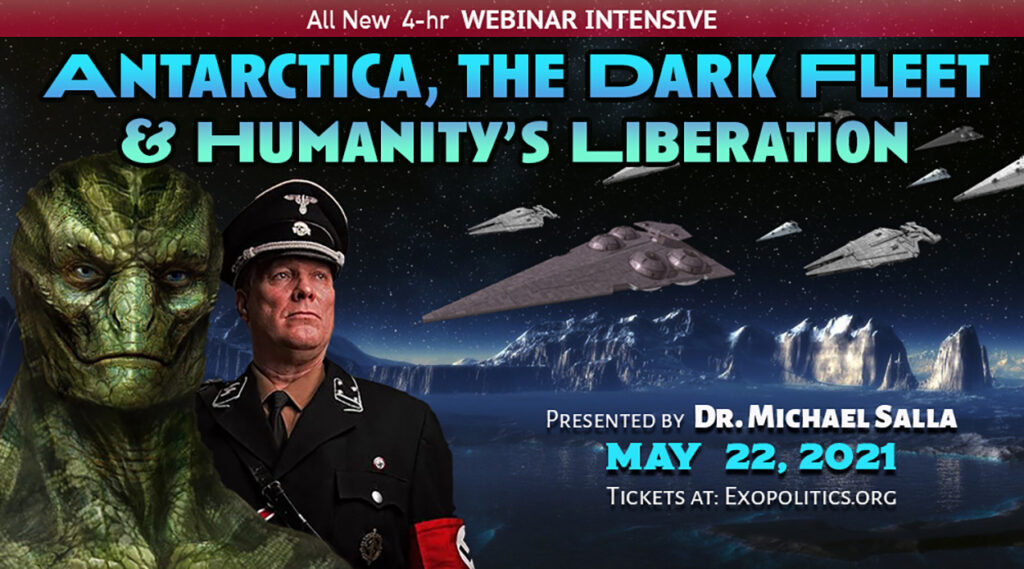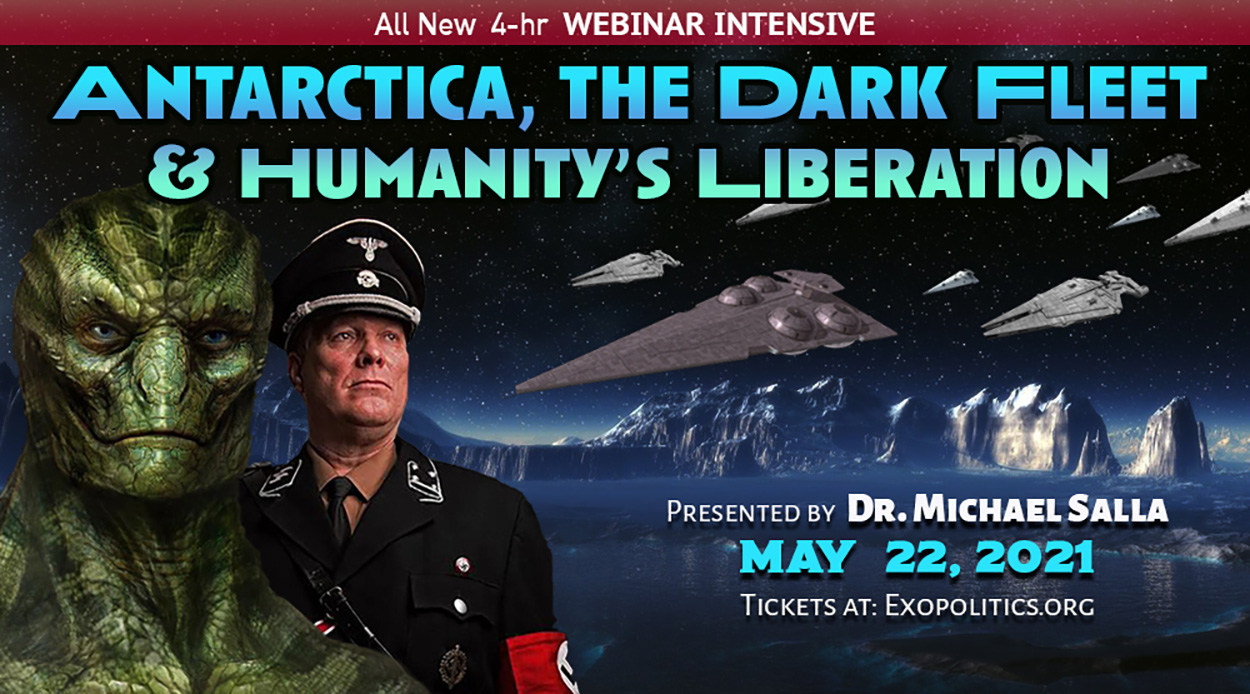 Elena next explains what is happening to the human colonists on Mars trapped in the current fighting:
You know the Galactic Federation couldn't attack before because they were waiting for all the elites to be on Mars. So, Mars is being raided, it's unfortunately horrible fights on the surface. I feel a bit for the earth people, the colony there. They think they are cut from earth, but the Federation in this operation is doing their best to rescue these people, and you know that they don't have this policy of killing. They first ask if they want to surrender or if they want to be evacuated. If they refuse, there is a fight.
It's important to emphasize that the fighting is being led by local Mars resistance forces, not the Galactic Federation. In an email exchange, I asked whether the recent uptick in marsquakes that are being monitored by NASA are related to the raids on Mars. The two largest marsquakes happened at the end of March 2021, in the region called Cerberus Fossae. Here is what Elena said Thor Han told her about the connection between the raids and marsquakes:
I just caught him, he [Thor Han] quickly replied that all underground activities are performed by the Martian local resistance and not by the Galactic Federation. He said there are beings endemic to Mars, who are able to burrow in the ground and are quite powerful. These beings are not very evolved in consciousness, a bit like big animals, but they are employed by the local reptilian resistance to attack enemy underground facilities. He said this has been happening for the last four years, with an increase in activity for two years, quite regularly and often on the same spots.
The Galactic Federation has been providing them with weaponry to enforce them. They are working conjointly, although the Martian resistance sometimes likes to make decisions for themselves. The actions of the Galactic Federation are not on the ground but above. They are also broadcasting high frequencies to numb the enemy. So yes, he confirmed these marsquakes are the product of regular and repeated attacks from the local underground resistance. 
This is very revealing since it confirms that the Galactic Federation strategy of assisting planets awaken and resist oppression by the Draconian/Orion alliance is permissible under universal rules of engagement. A key part of this liberation strategy is to help a planet's population raise their frequency levels, as Elena explains in her report:
So that's what is happening at the moment. I think it's going to get even worse in combat, but we need, you know, we need to hear the ground crew on earth we need to do our job, which is to raise our frequencies. The Galactic Federation, Council of Five, the Andromeda Council they are bombarding the whole system with high frequency. So, we need to do our job as well as raise our frequency. That's the only way that we can be immune to mind control and Reptilians and Greys, and also to be stronger than them. Because I'm going to tell you something, OK, we're way more powerful than we think we are. That's a fact. I always tell you that, but also we are, we have such a potential that all the ETs that are working around us they know that, and they know that one day we will be even able to teach them because the potential we have is absolutely amazing. We are like royalty, you know, something like this, so don't lose hope.
Elena is here stating something that had earlier been revealed by Alex Collier, who the Andromeda Council told that humanity was made up from the genetics of 22 extraterrestrial civilizations. Two decades later, Corey Goode would independently confirm that there were 22 genetic experiments conducted by between 40-60 alien groups over the last 500,000 years.
Elena finishes her report by explaining that the events transpiring on Earth have great galactic significance:
It's going to get confusing more and more, but we all know the work of our allies the Galactic Federation of Worlds, and it is a privilege to be alive in these times. We have chosen to be here now and from our actions depends the fate of not only all species but of this entire Galaxy because the seeds of darkness are being destroyed at the moment now.
So, this is it, and Thor Han asked me to say that for those who know him, do not worry for him, he's been leading the first raids with his co-workers, officers, but now is staying on the station and doing the job he is best at, after being a pilot, organizing missions. This is his new job and looking after me because I'm important, I give you updates, and I help you, and he needs to be available and look after me also, and give me information.
So we love you all and we are very proud of you, you are not alone. Raise your frequency, refusing fear, refusing manipulation, refusing conclusion and you will see if you trust everything will be alright. Fight with the truth, fight with love, fight with Peace.
Elena's final point about the role she is playing in transmitting information from Thor Han is vitally important. Through Thor Han and her other Galactic Federation contacts, she is a conduit for real-time intelligence reports from the Galactic Federation of Worlds.
It cannot be underestimated how important it is for the full disclosure  community to receive real-time intelligence reports from the Galactic Federation since we will not be told the truth by governments, the mainstream media, nor the Deep State. Nor will White Hats within the military intelligence community ever reveal the whole truth of what is happening in exopolitical affairs since they have their own agendas.
At best, knowledgeable insiders such as Professor Haim Eshed, the founder of Israel's space program, will confirm in an informal manner the existence of the Galactic Federation and its cooperation with different governments, and the existence of joint US extraterrestrials bases on Mars. These revelations are done in a casual way that maintains plausible deniability and without revealing too many details.  
As far as I have been able to assess from my own exøpolitical investigations and research of Elena's information, it is coherent and consistent with the revelations of many other insiders that I have discussed in my Secret Space Programs book series.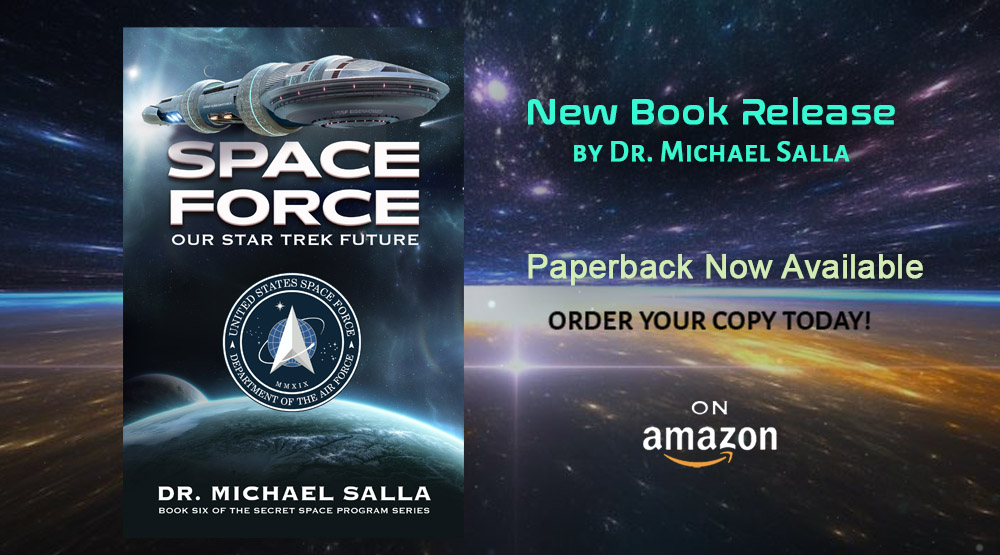 More recently, the Farsight Institute has released its own findings about multiple remote viewing targets, which I have discussed (here and here), the results of which independently corroborate many of Elena's revelations.
Another independent means of corroborating Elena's data is matching the locations of marsquakes with the places where local Mars resistance forces have raided the bases of the Ciakharr-Orion-Corporate-Dark Fleet alliance on Mars. As more scientific data on marsquakes becomes publicly available, it will become possible to confirm Elena's information, and I will release the results of my own investigations.   
In conclusion, I am very confident about the reliability and accuracy of Elena Danaan's information, and so far have found it to be a powerful revelation of a planetary liberation war currently happening on Mars that is supported, to varying degrees, by multiple independent sources.
© Michael E. Salla, Ph.D. Copyright Notice 
Interviews with Elena Danaan
Related Articles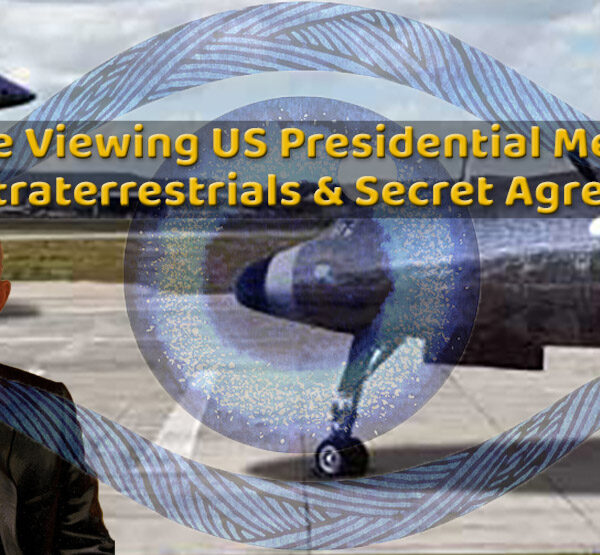 One of the least understand processes in the modern history of UFOs are secret meetings held between US Presidents and extraterrestrial visitors, and subsequent agreements that emerged from them. A number of insiders and eyewitnesses have come forward over the years to share their knowledge of these highly classified events, which continue to remain secret to this day and are hotly disputed among UFO researchers.
To this body of testimonial evidence that such meetings and agreements did occur, we can now add recent remote viewing sessions conducted by the Farsight Institute using a scientifically rigorous protocol. The data provided by Farsight gives us an independent means of evaluating the earlier body of testimonies concerning US Presidents meeting with and striking deals with extraterrestrials. Before discussing the recent Farsight remote viewing sessions on "Presidential Meetings with Extraterrestrials," I need to explain what was already known from multiple sources about such meetings
The first references to US presidents meeting with extraterrestrials came from a letter dated April 16, 1954, that was written by a highly respected metaphysical leader, Gerald Light, less than two months after President Eisenhower reportedly met with an extraterrestrial delegation at Edwards Air Force Base. Light's letter described his first-hand account of the meeting and the events that transpired after a delegation of human-looking extraterrestrials arrived in a flying saucer craft.
Light described expectations that the public would be told the truth by the Eisenhower administration, but a high-level cover-up was implemented instead. Unfortunately, there was no independent corroboration of the momentous meeting that Light says he witnessed. Consequently, Light's account was quickly dismissed, ridiculed, and forgotten by the general public.
Over the subsequent decades, anonymous whistleblowers would occasionally come forward to be interviewed by an intrepid journalist or brave UFO researchers, such as Timothy Good, who included the information in their newspaper articles or books. Good's 1991 book, Alien Contact, was among the first to release details of the Eisenhower extraterrestrial meeting. Very few individuals were willing to go on the record and face the scrutiny, ridicule, and risks associated with going public on such a highly classified topic.
Also, in 1991, a former top-level US Navy intelligence briefer, William Cooper, released his highly controversial book, Behold a Pale Horse, where he revealed some of the contents of official files he witnessed describing President Eisenhower meeting with different delegations of extraterrestrials at Edwards AFB and other locations in the 1954-1955 time period. Cooper said that the first delegation failed to reach an agreement with Eisenhower's administration but warned him of a second extraterrestrial group that would soon make contact. Eisenhower was told this latter group would be more willing to reach an agreement but prove to be treacherous, and take the planet down a very dark path.
Cooper said an agreement was eventually reached that permitted a limited number of alien abductions, but these increased exponentially as a result of the permission being given (see my January 2004 article).
Beginning in 2007 first-hand testimony emerged from a number of witnesses that had been present at Holloman AFB in February 1955, showing conclusively for the first time that a second meeting had indeed occurred. UFO researcher Art Campbell collected a number of these insider accounts of what transpired, along with documents corroborating their testimonies. In short, President Eisenhower was seen entering into a flying saucer that had landed, but few details emerged about what was discussed and the occupants of the craft.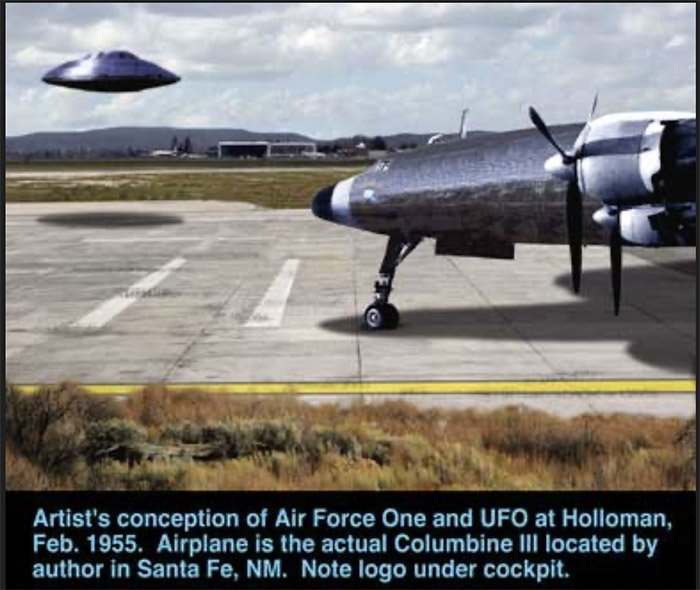 With the remote viewing data recently provided by Dr. Courtney Brown and his team of remote viewers, an independent means of corroborating such insider accounts is now available for the first time. Furthermore, a rare glimpse is provided into these highly classified meetings between US Presidents and extraterrestrials, and what was agreed to.
As explained in my previous article on the Farsight Institute's remote viewing protocols, all sessions are conducted under "blind conditions." The remote viewer is simply told to view a target, e.g., "Target X", without being given any details. Only the individual setting up the sessions, Dr. Brown, is aware of the target. Here are the two targets that were given to the five remote viewers that participated in the sessions.
Target 1: The first meeting between a US President and extraterrestrials from the Galactic Federation of Worlds during the 20th Century.
Target 2:
Part A: The highest level meeting between a US President and/or his representatives and Reptilian extraterrestrials and/or their representatives during the 20th Century.
Part B: The first meeting between a US President and/or his representatives and extraterrestrials from the Orion System during the 20th Century.
While there were significant differences among the remote viewers about particular details of the scenes they were witnessing, the broad picture they described had remarkable coherence. This is one of the stunning aspects of multiple remote viewing sessions of blind targets by highly trained and competent remote viewers. It is easy to understand why the US Intelligence Community has used remote viewing for decades to complement intel gathered by other traditional sources: human (HUMINT), electronic (ELINT), photographic (IMINT), etc.
In the case of Targets 1 and 2, the remote viewers were able to independently confirm that high-level human representatives (Eisenhower administration) met with different groups of extraterrestrials that arrived in spacecraft to remote locations where meetings took place. The extraterrestrials came from competing alliances; some were human-looking (Galactic Federation of Worlds), while others were Reptilians (Draco Empire) or allied with them (Orion Collective).
Some of the negotiations went badly (Galactic Federation), while others led to deals being struck (Draco and Orion). The successful extraterrestrial groups gave technologies in exchange for human genetics or being allowed to establish bases on Earth.
The human leader (Eisenhower) eventually felt great regret for giving away something valuable (humans) for what he recognized as technology trinkets. On the other hand, the extraterrestrials who secured an agreement (Draco and Orion) felt they had achieved a significant victory over their enemies (Galactic Federation).
This suggested that the human side (US) was negotiating from a position of weakness since they did not view any of the different extraterrestrial groups as enemies but as neutral bidders in a negotiation. In contrast, the Reptilian-allied extraterrestrials saw the (Earth) human side as naïve natural enemies to be manipulated and exploited while feigning technological support.  
After watching the remote viewers' observations, it needs to be appreciated they spoke in general terms about human and non-human subjects meeting and interacting in different locations, without naming specific groups or locations. It is only when Dr. Brown analyzes their data in relation to the two targets he had set for the sessions, that a clearer picture emerges of what had happened.

Here's how Dr. Brown summarized the remote viewing data:
You see, there was a meeting, not just one meeting, but a few meetings. The meetings were between various extraterrestrial groups and one or more US presidents and their representatives. The ETs were not all of one mind. They all wanted something. Some seemed to want to warn humanity not to strike a deal with other ET groups. Everyone wanted an alliance of some sort. But US leadership also wanted something, stuff.
Indeed, human leadership seemed desperate to strike a deal, and that desperation led to a deal that many now regret profoundly. This is one of the reasons for the continued secrecy. The deal was so bad that current human leadership is afraid to talk about it. So from the ET side, and the human leadership side, the silence continues.
What is remarkable here is that the remote viewing data corroborates much of what insiders have been revealing about secret meetings between the Eisenhower administration and extraterrestrials dating from 1954. The initial meeting with representatives from the Galactic Federation did not result in agreements, but subsequent discussions with the Reptilian and Orion alliances did.
The warnings from the first group of extraterrestrials (Galactic Federation) were disregarded, and the agreements reached with the second group (Draco and Orion alliance) came to be regretted by President Eisenhower.
It is known that President Eisenhower was very unhappy with the way the extraterrestrial issue was being managed by the Majestic-12 Group (MJ-12). While President Truman had created MJ-12 in September 1947, Eisenhower gave it much more power following the recommendations of national security advisors such as Nelson Rockefeller.
Video Introduction to Upcoming Webinar
Eisenhower expressed his disappointment privately to trusted military aides and even threatened to invade Area 51's S-4 facility where extraterrestrial technologies were being stored and studied by MJ-12 personnel. Advanced extraterrestrial technologies were being reverse engineered with limited success, as confirmed by Bob Lazar in 1989. Meanwhile, increasing numbers of people were being abducted by aliens and subjected to genetic experiments.
Eisenhower's realization that the deal with the extraterrestrials was a bad one led to his famous farewell address about the dangers of the Military Industrial Complex and warning President Kennedy about the MJ-12 Group.
Nevertheless, the agreements persist to this day, as evidenced by Dan Sherman, a former US Air Force electronic communications expert (1982-1994) who in 1998 revealed in his book, Above Black: Project Preserve Destiny, that the NSA had trained him to communicate with Gray extraterrestrials who reported on the abductions they were performing. When Sherman realized that there was a secret agreement between extraterrestrials and the US government that permitted abductions, he decided to resign and left the Air Force in disgust.
The agreements go far beyond merely allowing human subjects to be abducted for genetic experiments. According to multiple insider reports, the agreements also extend to soldiers being sent on missions to battle against Reptilian extraterrestrials with little chance of success, and millions disappearing annually into a slave trade that involves individuals being sent into remote deep underground bases (DUMBs) or off-planet locations (Moon and Mars) with no prospect of return.
All this makes it easier to appreciate Dr. Brown's conclusion that human political leaders are afraid to reveal the different agreements reached with extraterrestrials. The public reaction to learning the truth would be utter disgust and an immediate demand to terminate such agreements. The anticipated public response is very high among the factors that perpetuate the secrecy system that still remains in place decades after the initial agreements were first reached and periodically renewed in total secrecy, without the public learning anything about the agreements and their hidden provisions.
Dr. Brown's remote viewing sessions on "Presidential Meetings with Extraterrestrials" provide a valuable corroborating source of evidence that such meetings did in fact occur, and have resulted in agreements with manipulative extraterrestrial groups that continue to plague humanity's evolution and development. In the meantime, the extraterrestrial group (Galactic Federation) that was spurned by US officials in the 1950s, has been quietly waiting for the day that the earlier oppressive agreements would be publicly exposed, and be replaced by more equitable arrangements.
As humanity undergoes its Great Awakening and learns of the many dark activities of the Deep State and its allies, it will be important to include full disclosure of these secret agreements. Most critically, we need to befriend the Galactic Federation of Worlds whose representatives first warned us of the dangers of agreements with the Orion and Draconian extraterrestrial alliance, and have played an important behind the scenes role in assisting humanity's Great Awakening.
© Michael E. Salla, Ph.D. Copyright Notice 
[Note: Videos featuring remote viewing of Presidential Meetings with Extraterrestrials are available at Farsight Institute]
[Further Note: Video version of above article available on YouTube & Rumble]
Further Reading

---