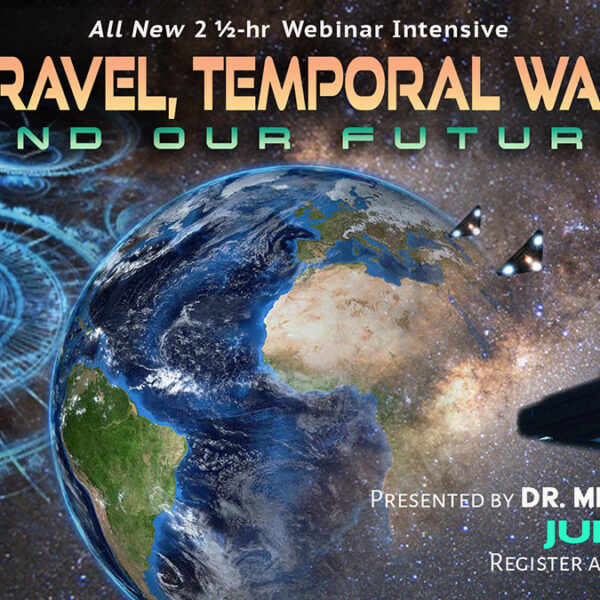 Many have accurately described humanity's present situation as very similar to a Dark Night of the Soul. As we fathom the extent of the situation confronting us all politically, economically, socially, medically, etc., around the planet, it's very easy to sink into despair and lethargy. This is precisely what the Deep State wants. It doesn't want us contemplating a marvelous future with incredible life changing technologies where we unite with our cosmic friends, because if humanity were allowed to do so, then it would quickly manifest the disclosure of technologies that have been suppressed for well over a century.
One only has to consult with the US Patent and Trademarks Office to see that almost 6000 patents have been held up under national security orders to understand what has been happening for a very long time. The bulk of these suppressed inventions deal with free energy, exotic propulsion systems, electromagnetic healing, and more. Ever since the time of Nikola Tesla, these advanced technologies have been suppressed by a Deep State led by secret societies and their negative extraterrestrial allies. Among these suppressed technologies is one that would conclusively show us the light at the end of the tunnel and conclude our collective Dark Night of the Soul—Time Travel.
Time travel technology has been around for a very long time. It can be dated as far back as 1895  when Nikola Tesla claimed that he saw the past and future when he opened a temporal doorway while conducting high voltage electrostatic experiments with his newly created Tesla coils. Those early experiments with Tesla coils led to the disastrous 1943 Philadelphia Experiment by the US Navy.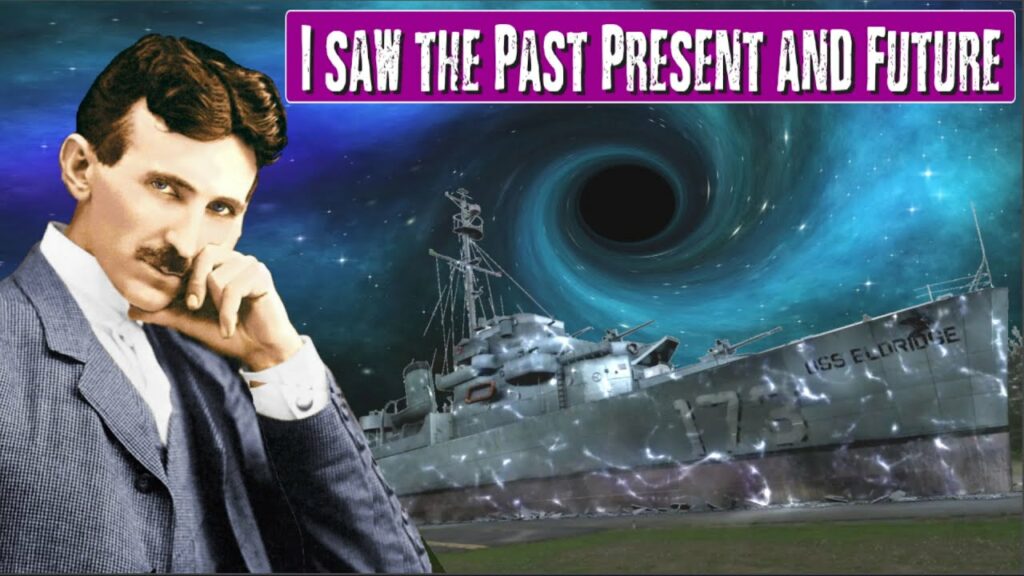 It was in continental Europe, however, that the biggest breakthroughs in time travel research happened—German secret societies led the way in their covert development. This enabled groups such as the Black Sun to foresee the crushing military defeat of Nazi Germany and move all the resources they needed to Antarctica and South America well before the end of World War II. Time travel was subsequently used by this German breakaway colony to outmaneuver the US and USSR, and bring about a Fourth Reich.
This brings me to the present day. Both sides in the behind the scenes "temporal war" being fought by the Deep State against the Earth Alliance, along with each of their respective extraterrestrial allies, have been using time travel technology. As we better understand how time travel technology was developed, put into operation, and used for the surveillance of future operations, we better understand how we got to the situation we face today. Once we appreciate how everything happening around us has been foreseen by both sides while engaged in an elaborate temporal war, we can appreciate the key role we can play in bringing about our desired future. All we need to do is to conceptually grasp how we got into this present day exopolitical situation and then something truly magical happens, which allows us to see the way forward out of this global situation we are in.
In my July 2 webinar, I will be presenting an elaborate road map of the historical development and use of time travel technologies. The big surprise, however, is not that such technology has been secretly developed and used, but that we possess within us our own innate time travel abilities. As we grasp the essentials of time travel, that innate ability within will kick into gear and we will be able to see the future and manifest it. That is what the Deep State doesn't want and why I hope you join me in next Saturday's webinar.
Michael E. Salla, Ph.D.
Now Available on Vimeo –

Order Now

Watch Official Webinar Trailer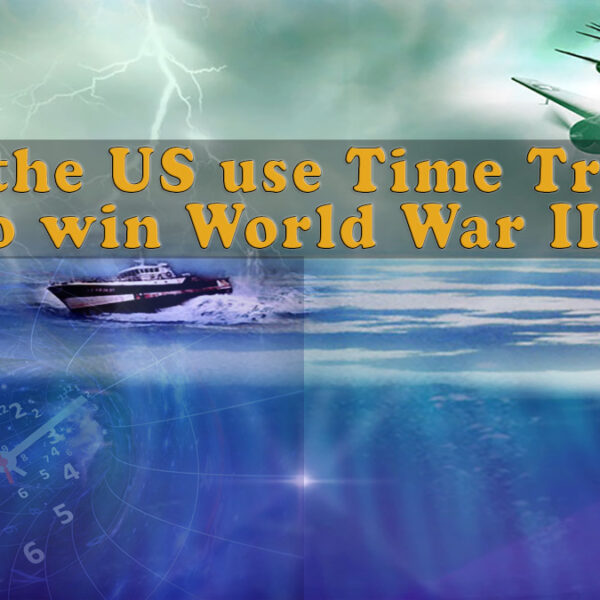 According to the legendary Montauk Project whistleblower, Al Bielek, the US first discovered time travel technology in 1936 and was given assistance from the future to win World War II. Bielek's startling information provides an answer to a common question concerning extraterrestrial intervention in human affairs, "how did Nazi Germany lose the war if they were receiving technological assistance from Draco Reptilians", as claimed by secret space program insiders such as William Tompkins in his Selected by Extraterrestrials book series?
On April 20, 2000, Bielek recorded video testimony of his involvement in the famous Philadelphia Experiment and US classified research into time travel. During his recording, he described how time travel technology was discovered by accident in 1936. A submerged Atlantean crystal was discovered by the US Navy drilling ship, Kearsarge (AB-1) in the Bermuda Triangle area of the Atlantic Ocean.
After disappearing for two months due to the Atlantean crystal's activation, the Kearsarge returned with its crew intact to share the incredible news that they had traveled into the future. Future humans had given them detailed instructions for how to develop time travel technology, which would be vital for success in the coming World War.
After two years of experimentation and calibration, the time travel technology was ready for use according to Bielek's sources. The time travel technology was subsequently used to gain advanced weapons from the future that were used in World War II. In the following extract from Bielek's April 20, 2000, video recording, he explained what he had learned about the use of time travel technology during World War II:
The stories I ran into and the information I had which partly came out of Los Alamos Laboratory's Black Vault, as did so much other things, was they found out how to calibrate it. They were able to use the Kearsarge and later a number of other ships similarly outfitted with the appropriate equipment for time travel into the future, and this allegedly according to my information became essential to the winning of World War Two against Nazi Germany.
We had to pull some hardware out of the future modify, a few things, and even if you look at the end of the war wherein we dropped a plutonium bomb, as well as a standard uranium gun barrel type bomb on Japan, so when Hiroshima was on the uranium gun barrel bomb and the one in Nagasaki by public statement wasn't a plutonium bomb. One has to ask some very serious questions since in the record of the development of the atomic bomb these tests to Trinity Flats was stated in the manuals and they declassified that information to be a plutonium bomb, and that it took all of the production of plutonium out of Hanford engineering works for over a year to produce enough plutonium of bomb grade they could use to test a bomb.
They were so concerned about whether it would work or not because they implied previous failures, which was true. They put a steel, very heavy steel shell around the bomb in case it fails [so] that they wouldn't lose the plutonium, they could salvage it. Of course, it did happen that that particular device exploded quite well, left a nice glassy plating on the desert floor and was seen for many many miles. That took all of the plutonium that we had produced up to that time. How did we within one month get enough plutonium to build a bomb and drop it on Nagasaki? That has never been answered, and I think the answer lies in the fact that we had time travel capability and took some of the plutonium production out of the future where in the 80s and 90s and 70s even, we were able to produce it in rather large amounts relatively speaking.
The Russians over 40 years from one of their secret cities that built up a stockpile of 40 tons of bomb grade plutonium they don't know what to do with and they're still producing it. So it's not that difficult to produce once you have the proper facilities other than that one specific instance. I'm told there were other instances of time travel being used to produce hardware in the future that is our era let us say the 80s to be used during the period of World War Two. The bottom line was we militarily defeated Hitler and the Axis powers in Japan and the world settled back to uneasy peace.[1:24:52]
Bielek's incredible testimony is supported by historical events. The US Kearsange (AB-1) was a drilling ship that was active up to 1940 so it's feasible that it was involved in the discovery of ancient Atlantean technology buried in the Bermuda Triangle area of the Atlantic Ocean. Also, the entire secrecy over the development of the Manhattan Project raises many questions over how two distinct types of atomic bombs could be developed and deployed only days apart to bring the Pacific war to a quick end.
Additionally, the Philadelphia Experiment, which multiple researchers have confirmed as genuine, appears to be an off-shoot of time travel research involving Navy ships that can be traced back to the Kearsarge incident. Finally, Bielek's involvement with the Montauk Project (1971-1983) which also conducted time travel experiments does support his claim of having had access to highly classified material at various facilities, including the alleged Black Vault at Los Alamos National Laboratory.
Bielek's testimony supports claims that World War II was not only a Temporal War between different extraterrestrial factions, as I've discussed previously, but also involved future humanity. In fact, Bielek claims that he was sent to the future and witnessed first-hand future humans operating in 2137 and 2749 AD., and why they wanted Bielek to help them change future timelines.
In my upcoming webinar, Time Travel, Temporal War and our Future, I will investigate Bielek's incredible time travel claims and contrast these with information from other insiders, researchers and experiencers concerning the Philadelphia Experiment, Montauk Project, Project Pegasus, Wingmakers, and Romania's Department Zero conducting research into the Bucegi Mountains discoveries. 
Bielek's testimony, along with the testimony and documents provided by others concerning time travel technology, supports claims that future humanity has played a critical role in influencing past events in our history such as World War II. Most importantly, time travelers from our future, along with highly evolved extraterrestrial civilizations, are here today to assist us in revealing long suppressed knowledge, and transforming our world.
© Michael E. Salla, Ph.D. Copyright Notice
Audiovisual version of article available on YouTube & Rumble
Audio Podcast on Apple, Spotify, or Google
Related Articles/Podcasts
---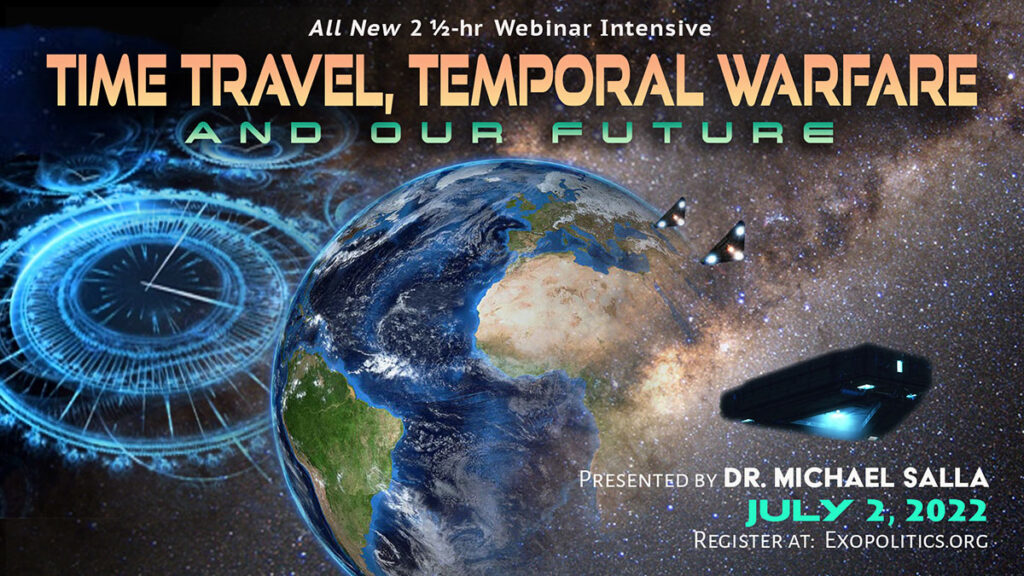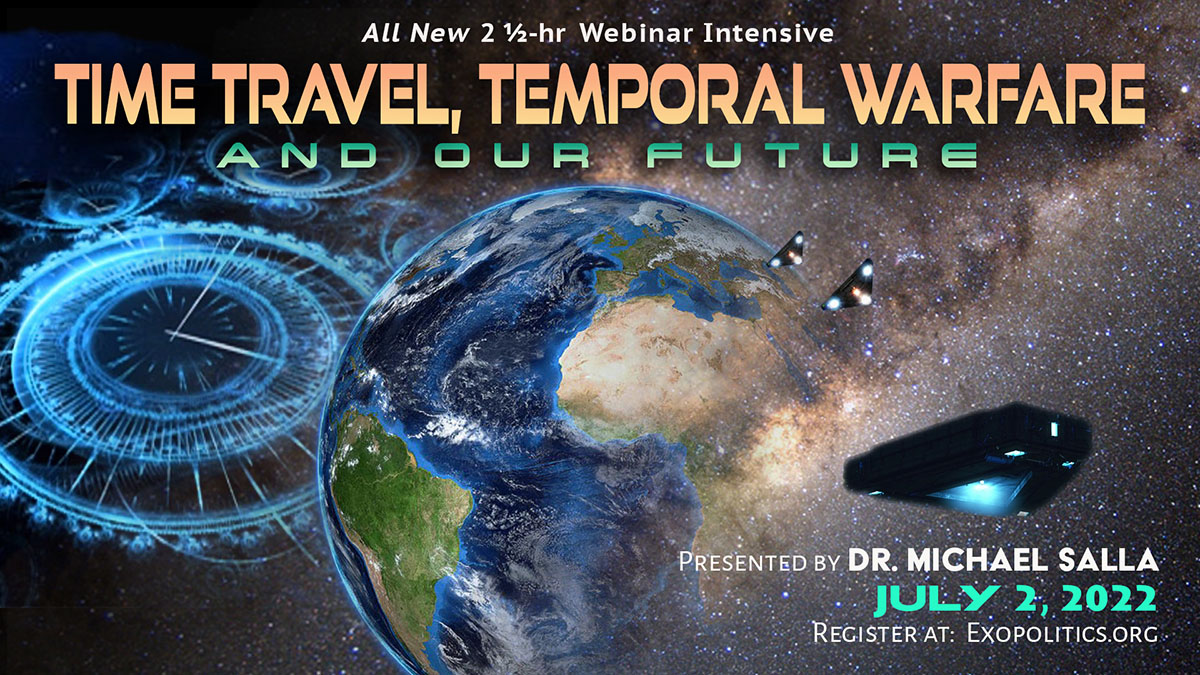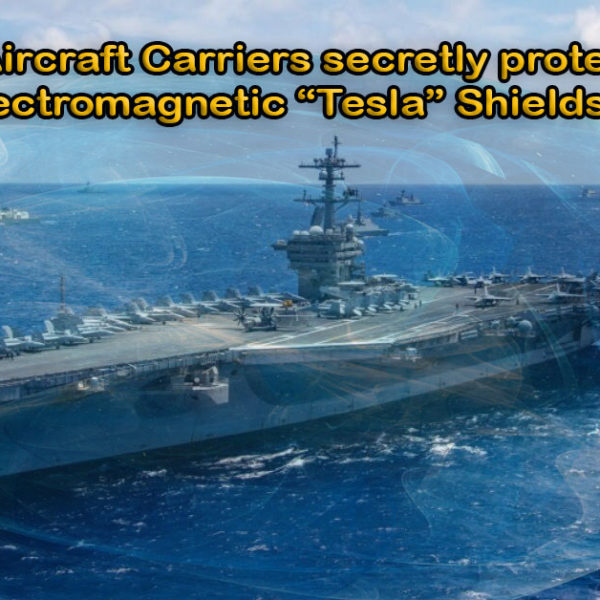 In January 2017, all U.S. aircraft carriers were recalled to their home ports for unknown upgrades. There has been much speculation about what the carriers had been secretly equipped with given the growing threats posed by hypersonic cruise missiles against which the carriers appeared defenseless. The 2018 release of a Navy patent provides a compelling answer to what had happened during the recall. The carriers were secretly equipped with powerful electromagnetic "Tesla" shields that could neutralize all hypersonic and ballistic missile threats.
In January 2017, several news reports appeared describing the recall of all US aircraft carriers to home ports and how for the first time none were actively serving anywhere in the world. On December 30, 2016, a Fox News report explained:
For the next week, not only will there be no U.S. Navy aircraft carrier in the Middle East, but there will be no American aircraft carriers deployed at sea anywhere else in the world, despite a host of worldwide threats facing the United States… the absence of a deployed U.S. Navy aircraft carrier, long seen as a symbol of American power projection, is noteworthy. It is believed to be the first time since World War II that at least one U.S. aircraft carrier has not been deployed.
When the Navy was questioned by Fox News about the recall of all its aircraft carriers in the Middle East, a Navy spokesperson said:
"We are not going to discuss the timing of operational movements of carrier strike groups into and out of the U.S. Central Command area of responsibility," said Capt. Terry Shannon, a U.S. Naval Forces Central Command spokesman, in a statement to Fox News. Centcom is tasked with control over all U.S. forces in the Middle East and Afghanistan.
The lack of explanation for the recall led to much speculation including some concluding that the recall was done to set up the US for a major false flag attack:
In what can only be described as a disproportionate appropriation of U.S. Navy assets, a blatant breach of standard protocol, and a possible set up for a false flag operation — the entire U.S. Navy aircraft carrier group, 10 active carriers, have returned to port and are now all sitting ducks.   
By the end of January 2017, the Navy began redeploying its aircraft carriers and the recall was quickly forgotten. In order to understand why the aircraft carriers were recalled and what they may have been upgraded with, we need to consider the growing threat posed by cruise missiles capable of hypersonic speeds.
I first wrote about cruise missiles developed by Russia and China and sold to countries like Iran that could threaten aircraft carrier battle groups back in November 19, 2007. In an article titled: "The Neoconservative Agenda to Sacrifice the Fifth Fleet – The New Pearl Harbor," I explained:
Iran has sufficient quantities of cruise missiles to destroy much or all of the Fifth Fleet which is within range of Iran's mobile missile launchers strategically located along its mountainous terrain overlooking the Persian Gulf. The Bush administration is deliberately downplaying the vulnerability of the Fifth Fleet to Iran's advanced missile technology which has been purchased from Russia and China since the late 1990's. The most sophisticated of Iran's cruise missiles are the 'Sunburn' and 'Yakhonts'. These are missiles against which U.S. military experts conclude modern warships have no effective defense.
I further described the capabilities of the cruise missiles sold to Iran as follows:
The SS-N-22 or 'Sunburn" has a speed of Mach 2.5 or 1500 miles an hour, uses stealth technology and has a range up to 130 miles. It contains a conventional warhead of 750 lbs that can destroy most ships. Of even greater concern is Russia's SSN-X-26 or 'Yakhonts' cruise missile which has a range of 185 miles which makes all US Navy ships in the Persian Gulf vulnerable to attack. More importantly, the Yakhonts has been specifically developed for use against Carrier groups and has been sold by Russia on the international arms trade.
Over the subsequent decade, cruise missile payloads and speeds have increased to the extent that Russia has now developed missiles that can travel over five times the speed of sound. At his February 20, 2019 State of the Nation address, President Vladimir Putin public announced the existence of the first hypersonic cruise missiles, which the Pentagon determined had been under development and testing since 2015:
 "This is a hypersonic missile called Tsirkon. It will have the speed of Mach 9, it has a range of 1,000 kilometers (620 miles) and can hit navy or land targets."
In December, CNBC learned that a U.S. Intelligence report had highlighted testing of the Tsirkon hypersonic system, noting that five tests had been carried out by the Russian military since 2015.
Putin has previously described Russia's hypersonic prowess as "invincible" and accused "those who have fueled the arms race over the last 15 years" of failing to contain Russia.
China is not far beyond Russia in developing cruise missiles capable of hypersonic speeds, and currently has a number of hypersonic ballistic missiles that can be deployed against aircraft carriers. On January 2019, Elizabeth Shim from UPI reported:
China plans to deploy midrange ballistic missiles capable of destroying U.S. aircraft carriers by 2020, according to multiple state media reports.
China Times and others reported Tuesday the Dongfeng-17 is a midrange rocket that could be used to sink an entire U.S. aircraft carrier, if it is fired eight times.
The threat posed by hypersonic cruise and ballistic missiles to aircraft carriers and their support ships is well understood by senior Navy leaders and researchers. According to a March 6, 2018 news story published in The Examiner:
The era of the American aircraft carrier as the premier embodiment of military might could be ending unless the U.S. develops defenses for the next generation of highly maneuverable, super-fast hypersonic weapons under development by Russia and China, the Pentagon's top weapons researcher said Tuesday.
Michael Griffin, undersecretary of defense for research and engineering, said China is spending billions to develop a non-nuclear version of the weapons that could render U.S. aircraft carriers vulnerable to attack.
Despite the threat posed by increasingly sophisticated and powerful hypersonic missile systems under development by major geopolitical rivals, the US Navy has nevertheless gone ahead with building and deploying a new generation of aircraft carriers beginning with the USS Gerald Ford, which is scheduled to formally begin active service in 2022.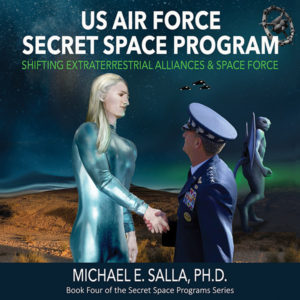 This brings us back to the question of why did the US Navy recall all its aircraft carriers in early 2017, and forge ahead with plans to build the larger and more expensive Ford-class carriers?
For an answer, we need to review a 2018 patent awarded to a Navy scientist, Salvatore Cezar Pai, which is titled: "The High Energy Electromagnetic Field Generator" (HEEMFG). In a previous article, I briefly described his patent as an electromagnetic shield. The patent's summary describes one of the goals of the HEEMFG is to protect the Earth from potential asteroid impacts:
It is a feature of the present invention to provide a method and apparatus for deflecting or destroying a large asteroid and preventing a possible collision with earth. The present invention may also deflect or destroy any other type of object.
It is the HEEMFG's ability to "deflect or destroy" fast traveling objects which directly pertains the question of why the Navy recalled all its aircraft carriers and is moving ahead with building more Ford-class carriers:
It is a feature of the present invention to provide a method and apparatus for generating an impenetrable defensive shield to Sea and Land as well as Space-based military and civilian assets, protecting these assets from such threats as Anti-Ship Ballistic Missiles, Radar Evading Cruise Missiles, Top Attack for Main Battle Tanks (land and sea based systems), as well as counteracting the effects of solar-induced Coronal Mass Ejections or defending critical military satellites in an ASAT role (space based system). [Source]
The development of an impenetrable electromagnetic shield to defend a target from fast traveling objects such as asteroids and missiles is very similar to ideas first proposed by the Serbian inventor Nikola Tesla back in the 1930's, Tesla proposed an electromagnetic shield based on scalar wave principle which has been explained as follows:
Scalar Waves can be warped into a dome around objects, such as cities or houses… Such a Scalar Wave force field is generally known as a Tesla Shield, and it would be analogous to the "shields" referred to in the popular "Star Trek" series. Tesla Shields have a definite defensive application, and could not in any way be used for offensive purposes (although a platoon of soldiers charging into a Tesla Shield would be instantly disintegrated). The only defense from a blast of a Scalar Wave Howitzer would be a Tesla Shield.
The scientist behind the HEEMFG is no rogue inventor but works at the Naval Air Warfare Center Aircraft Division (NAWCAD) on advanced technology concepts. On two occasions, Dr. James Sheehy, the Chief Technology Officer of the Naval Aviation Enterprise, a US Navy affiliated organization, has intervened on behalf of Dr. Pais' patent applications deeming them "operable" to skeptical patent examiners. 
Brett Tingley, writing for The Drive, has given detailed commentaries on Pais' patents, and has speculated about why the Navy wanted to make public what appeared to be technologies that would be highly classified if they worked. He speculated that the patent applications may be disinformation intended to deceive China and Russia:
[I]t's certainly possible that these patents are part of some ongoing information campaign designed to make America's competitors question what types of black budget research is currently underway at NAWCAD and other research organizations. With so many revolutionary new aerospace technologies on the brink of deployment, perhaps this is an attempt to essentially "weaponize" patents and sow doubt among our adversaries and even inject confusion among the American populous. 
An alternative explanation offered by Tingley is that the patents are feasible and the Navy is seriously contemplating developing them based on UFO sightings such as the 2004 Tic Tac incident tracked by Navy pilots:
[M]aybe this is the Pentagon's grasping attempt to try to make sense of and emulate mysterious and seemingly highly advanced craft that are supposedly being increasingly observed near its own aircraft, vessels, and installations. Maybe the Chinese competition claim is just a placeholder for the unknown. 
There is yet another, even more compelling, explanation that Tingley did not consider. The patents are based on technologies that have already been successfully developed by the Navy in a classified program to protect current and future aircraft carriers from hypersonic weapons. After all, the Navy has a long track record in studying electromagnetic means for protecting its ships as evidenced by the 1943 Philadelphia Experiment.  
Even more intriguing is recent insider and documentary evidence that the Navy has developed a secret space program that deploys kilometer long spacecraft that would almost certainly have needed such electromagnetic protection from space debris and asteroids encountered during deep space travel. It's plausible that Tesla shields that have long been used on the Navy's secret space program which were deployed in the early 1980's, and this technology has recently been made available for the Navy's conventional aircraft carriers given recent advances in hypersonic weapons development.
If Tesla shields have already been developed in a highly classified Navy space program, then it is reasonable to conclude that the HEEMG patent is based on electromagnetic shield concepts that Drs. Pais and Sheehy have been officially briefed about. The existence of Tesla shield technology provides a cogent explanation for why all aircraft carriers were mysteriously recalled in January 2017, the secret upgrades they received, and why Ford-class supercarriers are going to be built.
All this leads to the startling conclusion that U.S. Navy can protect all its aircraft carriers from hypersonic cruise and ballistic missiles using electromagnetic Tesla shields. Even more significant is the potential of such electromagnetic shields to protect entire cities and even the Earth as mentioned in the HEEMFG patent. The HEEMFG patent is cogent evidence that we are about to witness a profound military revolution from the development of offensive to defensive weapons systems where civilian populations are protected rather than sacrificed in strategic military planning.
© Michael E. Salla, Ph.D. Copyright Notice
Further Reading