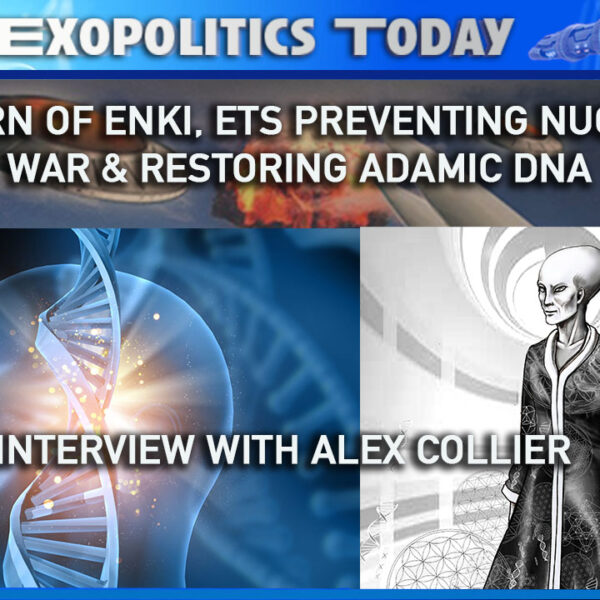 Alex Collier, a long-time Andromedan Contactee, reveals what he knows about the return of Enki, the Anunnaki geneticist who played a leading role in the genetic modification of humanity. Alex explains how the Anunnaki's genetic experiments were the latest in a series of modifications of early humans by up to 22 extraterrestrial civilizations stretching back millions of years in time. He describes some of the races that preceded the Anunnaki's genetic intervention, and why humanity's innate potential was recognized by Enki, but opposed by his half brother and rival, Enlil.
Alex shares his insights about Elena Danaan's claims in her latest book, The Seeders, that Enki has returned with the code of humanity's 12 stranded Adamic DNA. After Enki's departure due to an Anunnaki civil war, humanity's Adamic DNA was corrupted by the victorious Enlil faction, which wanted to degrade surviving humans to a simple slave species. Alex believes that restoration of the Adamic DNA can be achieved through both technological and spiritual means, and that an alliance of extraterrestrials and White Hats will expedite the process.
He also discusses the ongoing war in Ukraine and why extraterrestrials will not allow nuclear weapons to be used in the conflict. A gray area however involves a dirty bomb which could be detonated as part of a false flag operation by the Deep State.
Alex Collier's insights on the Anunnaki, nuclear weapons, the final days of the Deep State, and realization of humanity's galactic potential, are a series of eye opening revelations that outline the incredible future that lies ahead for humanity.
Interview available on Rumble, YouTube & Odysee

Audio Podcast on Apple, Spotify, or Google
Alex Collier's website is alexcollier.org
See also interview with Alex Collier (November 21, 2021) – Alex Collier on the Andromeda Council & Human Liberation
Alex Collier and Dr. Michael Salla will be speakers at the Oct 21-23, Galactic Spiritual Informers Connection: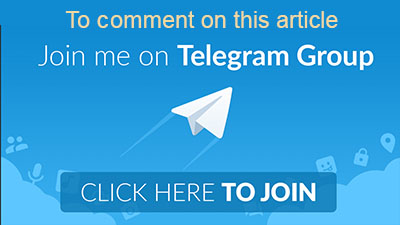 ---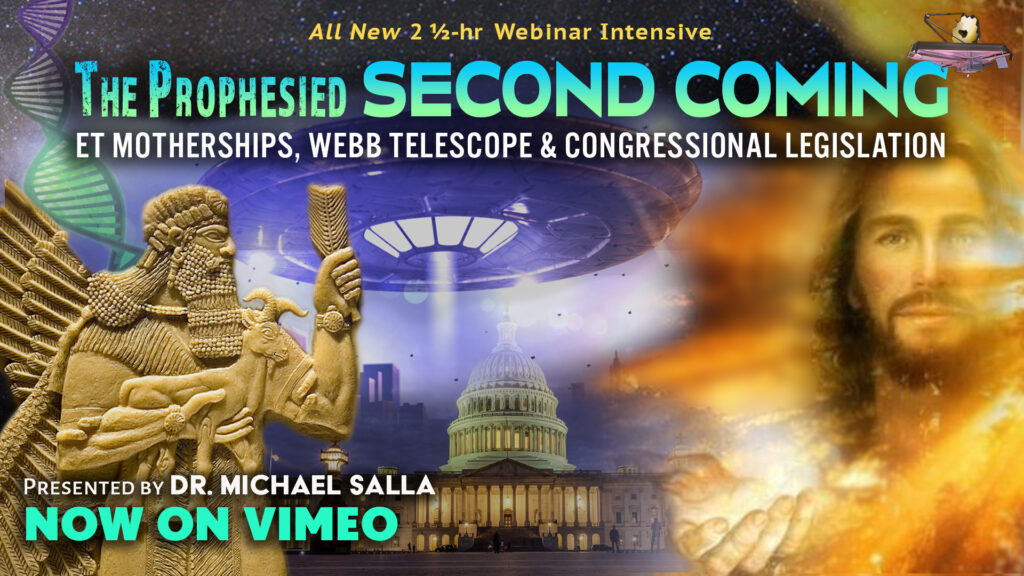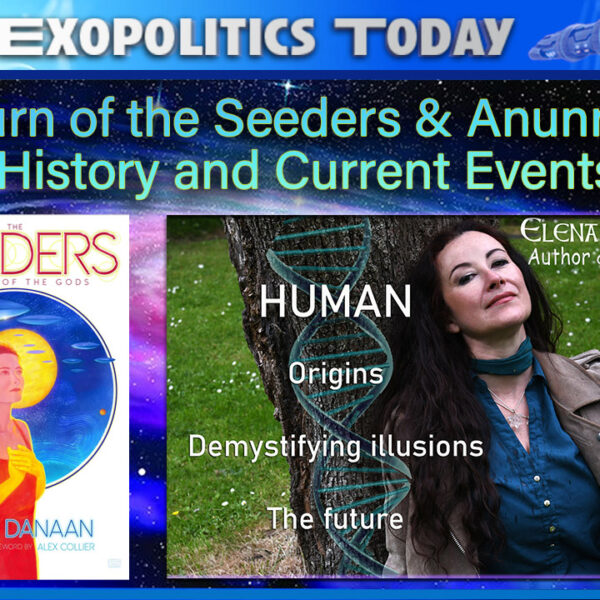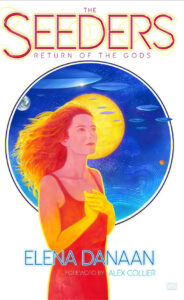 Elena Danaan's new book, The Seeders, is officially being released today on September 21 and covers the stunning return of a highly evolved intergalactic group of extraterrestrials involved in the genetic engineering of humanity. Elena describes her direct contact experiences with key members of the Seeders, especially Oona, who is an Altean member of the Seeders involved in the establishment of the Atlantean civilization.
In this Exopolitics Today interview Elena discusses key topics discussed in The Seeders including their composition and how they intervened over different historical epochs to establish human civilizations..Elena also answers questions about her direct contact experiences with Enki, whose faction of the Anunnaki has returned simultaneously with the Seeders to assist humanity in 'graduating' from Deep State control and manipulation.
Elena and Dr. Michael Salla discuss some of the controversy over Enki, whose positive role in historical texts is widely accepted by scholars, while his half brother Enlil was responsible for enslaving humanity and wanting to eliminate it in the Great Flood. Most significant is Elena's revelation that Enki has passed on the original Adamic DNA of humanity (aka the Holy Grail) to the Galactic Federation of Worlds, which is helping the Earth Alliance incorporate this into medical technology that is about to be disseminated to humanity. Restoration of this Holy Grail of human DNA would remove decades of covert genetic degradation by the Deep State and their extraterrestrial allies.
Premieres 10 am PDT – 1 pm EDT on
Audio Podcast on Apple, Spotify, or Google
The Seeders is available at Amazon.com in paper and electronic formats and can also be ordered from Elena Danaan's website at: elenadanaan.org/the-seeders-return-of-the-gods
For more Exopolitics Today interviews with Elena Danaan, click here.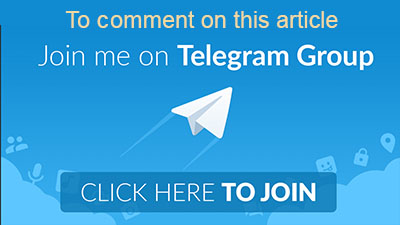 ---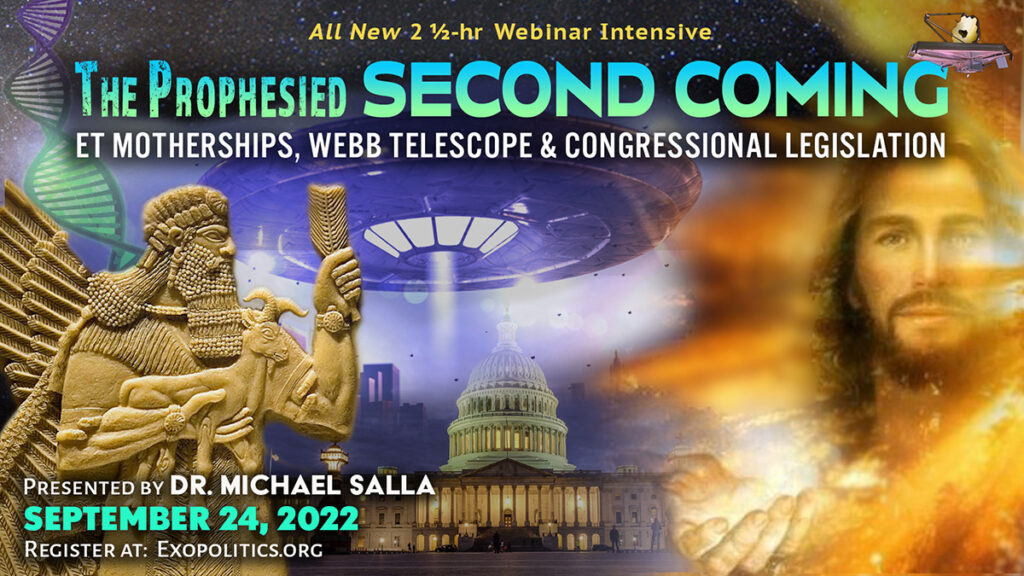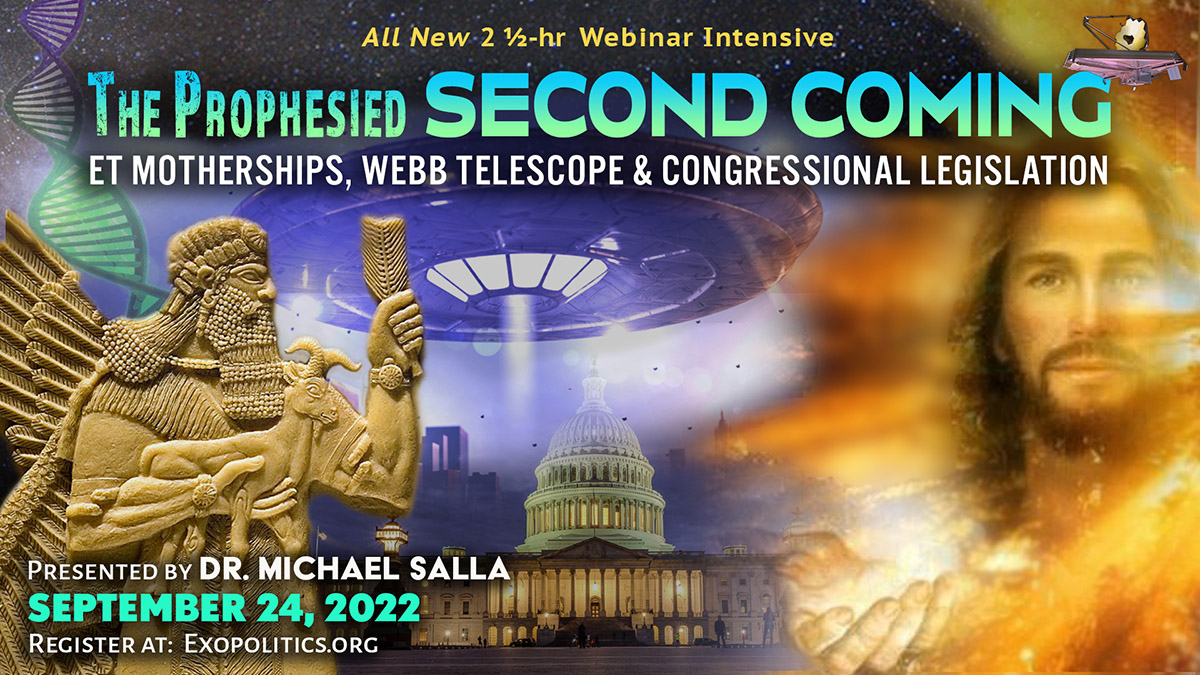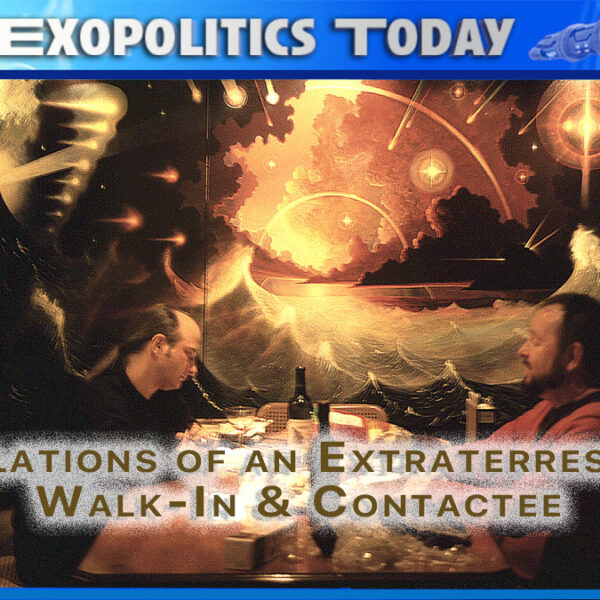 Marc Brinkerhoff is an extraterrestrial contactee and "walk-in" who has taken hundreds of photographs of spacecraft that he has witnessed in New York City, some of which he had contact or communicated with. Marc's earliest memories were of him arriving as a walk-in and taking over the body of child that was about to die in a miscarriage one month prior to his birth.
Marc says that his walk-in memories were confirmed by the well known author Ruth Montgomery in 1980, and later by the famed psychic Ingo Swann who became a close friend for 18 years. Ingo recognized Marc's extraterrestrial origins and connection with higher dimensional planes of existence.
In this Exopolitics Today interview, Marc describes the different extraterrestrials with whom he communicates, and how he takes photos of their craft hovering near Central Park. Marc says he is communicating with the Ashtar Command and was warned about Deep State plans for an alien false flag event. He was told that after humanity defeats the Deep State, it would enjoy a decade of peace and prosperity, before a micronova impacts the Earth sometime prior to 2046, which sets off a new era for humanity's emergence as a galactic society.
Watch Interview on Rumble, YouTube & Odysee

Audio Podcast on Apple, Spotify, or Google
Marc Brinkerhoff's websites are marcbrinkerhoff.com
& intergalacticmission.com
Many thanks to Marc and Phyllis Brinkerhoff for permission to use their artwork and photos in this interview.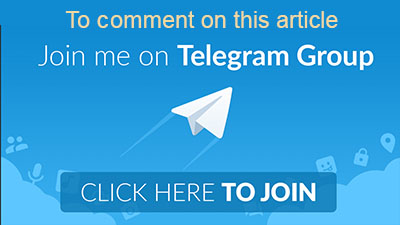 ---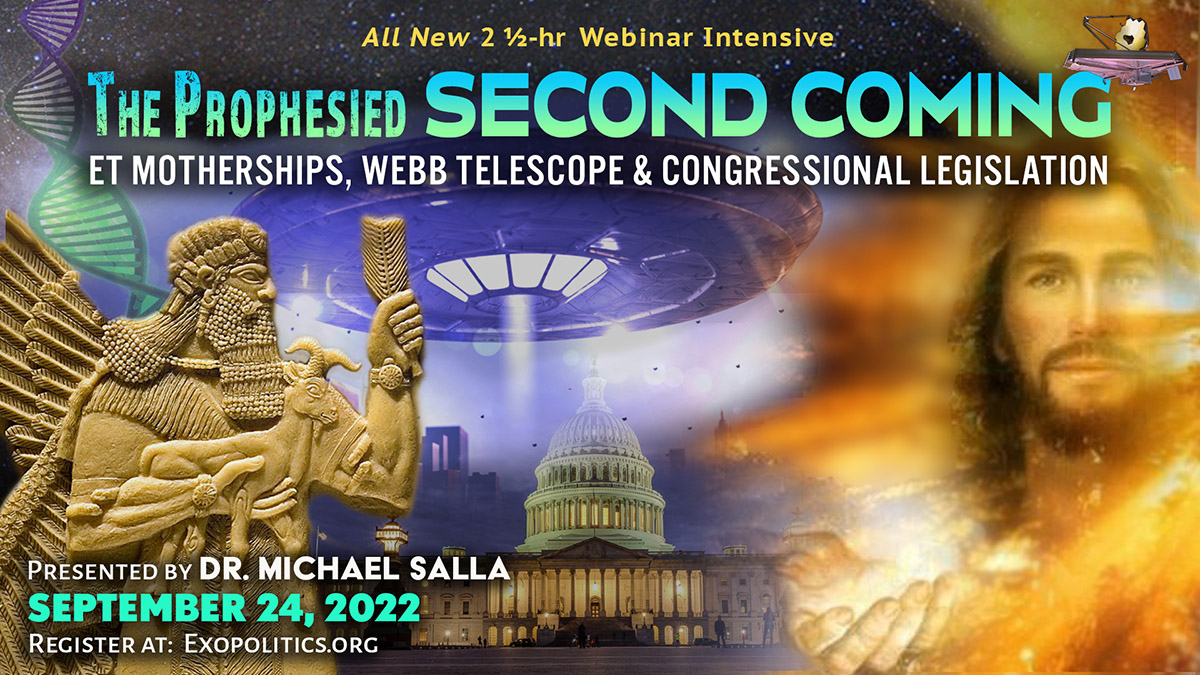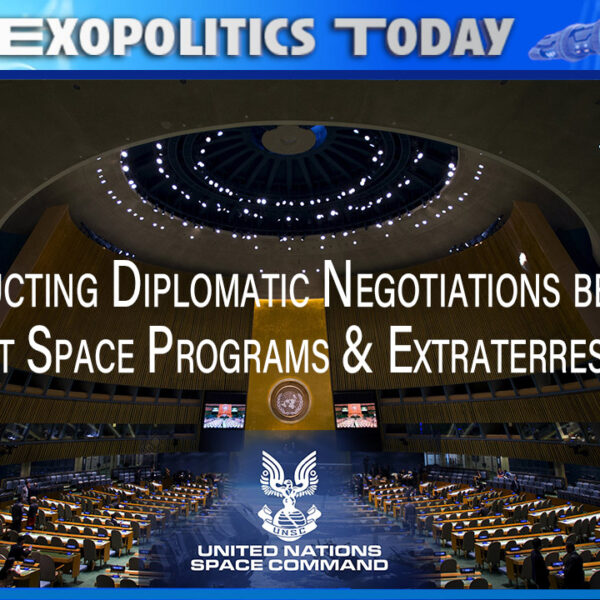 Chris O'Connor claims to have completed three "20 and back" tours of duty with secret space programs including one run by the United Nations. He says that he was born into a human family as an extraterrestrial starseed as part of a pre-life agreement with the US Navy/Air Force. In 1970, at age 2 Chris claims he was "age-progressed" to 25 years old where his past life memories as an extraterrestrial were fully restored, and he became a liaison/ambassador for different space programs.
Chris says that around 1990, he began serving with a United Nations run SSP that was based in the rings of Saturn that would conduct diplomatic negotiations with extraterrestrial civilizations. He asserts that many of the negotiations involved exoplanet populations that had been negatively impacted by SSPs such as the Dark Fleet. Chris says that he currently is experiencing two timelines as his third "20 and back" tour of duty completes in 2030.
According to Chris, his SSP memories began returning around 10/12 years ago, and he is currently doing hypnotherapy sessions to fully restore these. Chris says that one of the conditions he required in exchange for his SSP service was that he would be permitted to release advanced healing technology used in the programs. Chris subsequently invented an electrotherapy device he calls a Divine Evolution Electromagnetic Micro Singularity Device (DEEMS) which is publicly available at lightlovemedia.com
Interview available on Rumble, YouTube & Odysee

Audio Podcast on Apple, Spotify, or Google
Chris O'Connor will be a featured speaker at the October 21-23, 2022, Galactic and Spiritual Informers Connection Conference in Orlando, Florida where he will discuss his life in the secret space programs and his DEEMS device. More info at: galacticspiritualinformers.com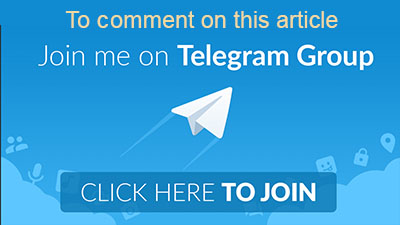 ---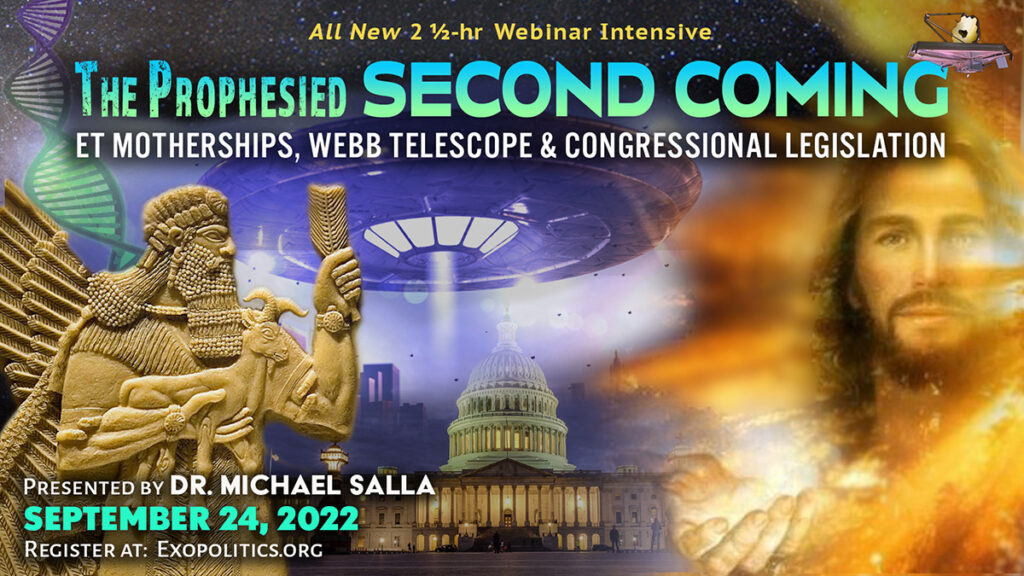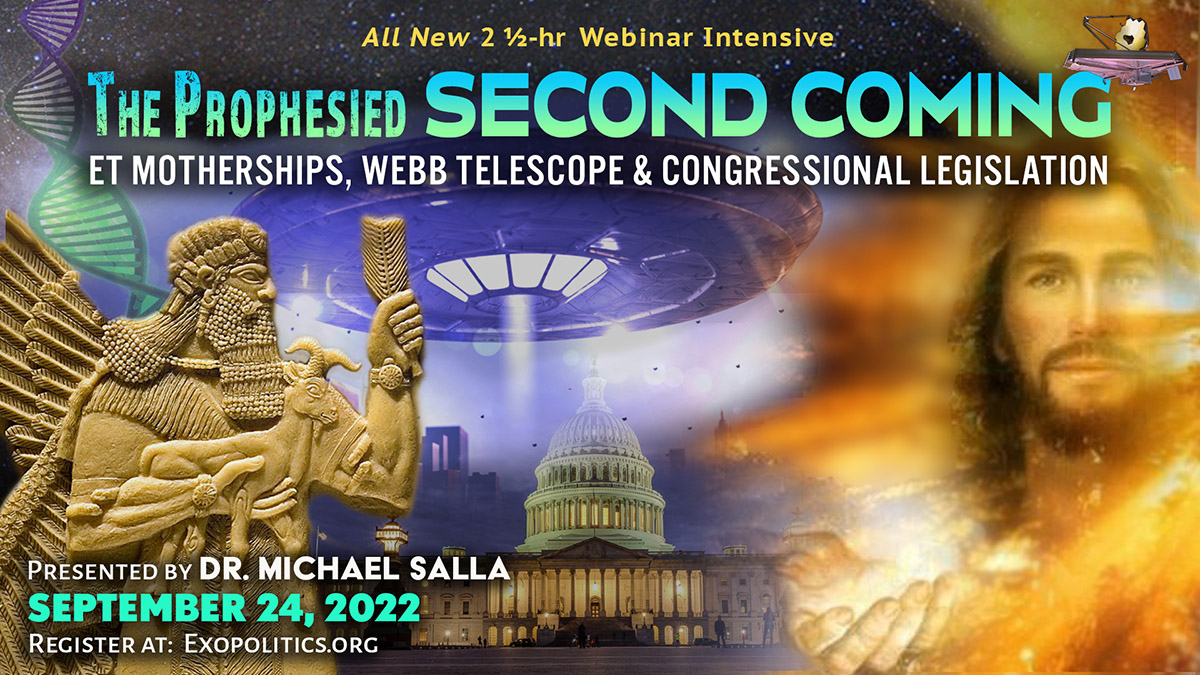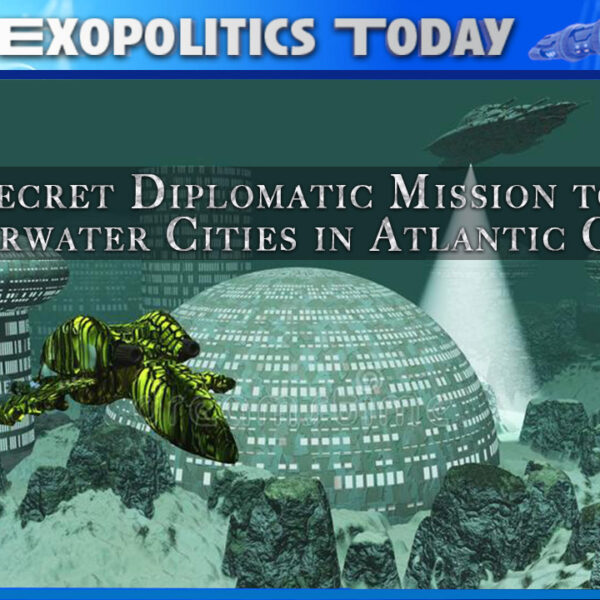 JP, who currently serves with the US Army as a quartermaster and chemical repairer, was recently taken on a covert mission to an underwater city off the Florida coast in the Bermuda triangle region. JP said that he witnessed tall human looking beings that inhabited the city which was protected by a giant underwater dome. He said that there were two other domed cities adjacent to the one he visited. JP said that he was there with a small contingent of soldiers to protect a civilian negotiator who met with leaders of the underwater city to conduct negotiations.
In this Exopolitics Today interview, JP discusses his mission, the people involved, and what he witnessed at the bottom of the ocean in the Bermuda triangle region.
Interview available on Rumble, YouTube & Odysee

Audio Podcast on Apple, Spotify, or Google
Related Articles/Podcasts
More interviews and updates featuring JP are available here.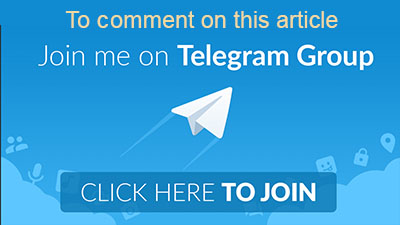 ---
NEW WEBINAR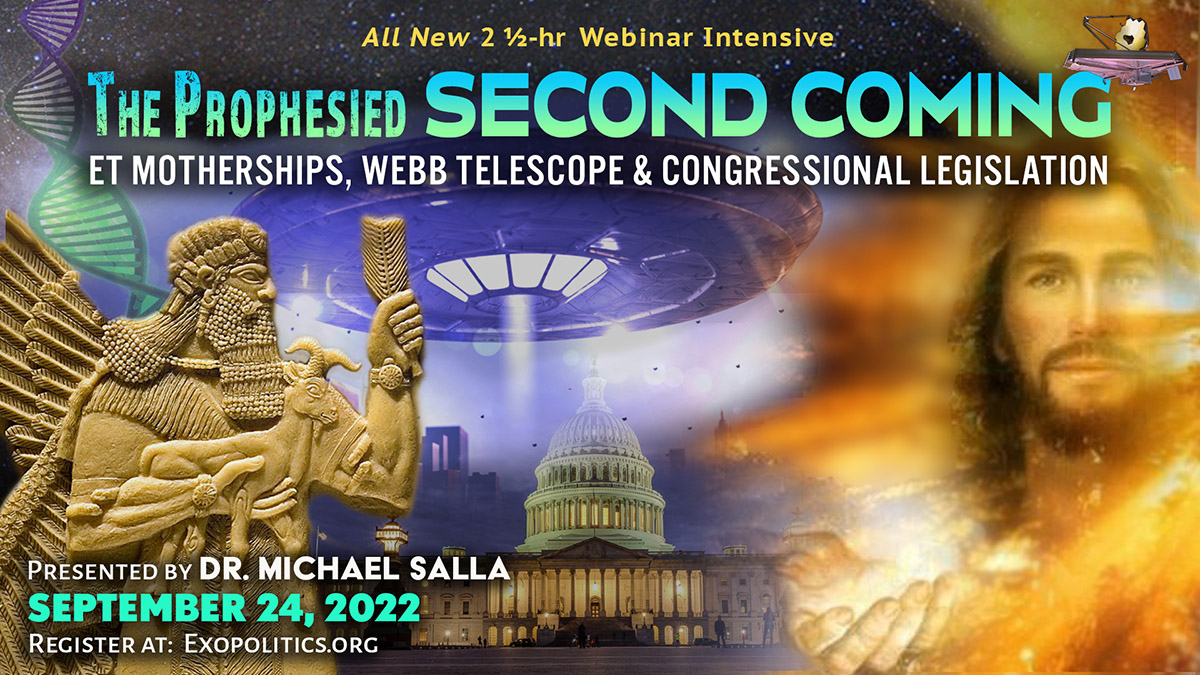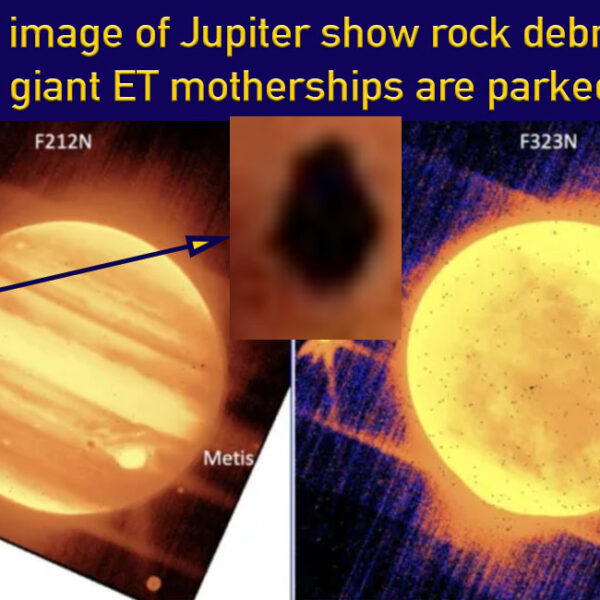 On July 12, NASA held an international live stream releasing the first official images from the James Webb Space Telescope showing distant exoplanets, galaxies, nebula, and a glimpse deep into our universe. The next day, NASA stealthily released an image of Jupiter taken by the Webb Telescope, which showed a noticeable dark field just above the gas giant's atmosphere. Was it a shadow, as NASA appeared to claim, or something entirely different – part of a newly arrived extraterrestrial space fleet secretly parked around Jupiter?
According to the NASA webpage announcing the release of the first Webb Telescope images:
These listed targets below represent the first wave of full-color scientific images and spectra the observatory has gathered, and the official beginning of Webb's general science operations. They were selected by an international committee of representatives from NASA, ESA, CSA, and the Space Telescope Science Institute. These first images from the world's largest and most powerful space telescope demonstrate Webb at its full power, ready to begin its mission to unfold the infrared universe.
The NASA live stream began with a "deep field" image showing a portion of the universe "teeming with galaxies," which, according to Jane Rigby, a Webb Operations Scientist, had "a sharpness and clarity we never had."
Next was an image of a gas giant exoplanet (WASP 96b) transiting its star, which is about 1,120 light years away from Earth. The Webb Telescope provides a far more detailed spectroscopic analysis of the background sun and subsequently deducing the exoplanet's atmosphere than was possible with its predecessor, the Hubble Space Telescope. According to a NASA Press Release, an analysis of the exoplanet's transit shows telltale signs of water in its atmosphere.
Many scientists have claimed that the additional clarity and sharpness provided by the Webb Telescope makes it possible for the future detection of biosignatures and even technosignatures from distant exoplanets. In the future, the Webb Telescope will examine exoplanets in the habitable region of their solar system to determine if extraterrestrial life exists.
The third image released by the Webb Telescope showed a planetary nebula (aka Southern Ring Nebula) approximately 2,500 light years away. The fourth image showed a grouping of five galaxies called Stephan's Quintet, the closest of which is about 40 million light-years away.
The fifth and final image showed the Carina Nebula that is in the process of creating new stars, which was yet again a distant region, approximately 8,500 light-years away.
NASA decided not to release images of Jupiter during the live stream, which would have given the most detailed images of our solar system's largest planet to date. This was disappointing as multiple sources have claimed that Jupiter has recently experienced something extremely rare—it is surrounded by newly arrived fleets of giant spacecraft belonging to extraterrestrial Seeder races!
However, on the next day, July 13, NASA stealthily released an image taken of Jupiter by the Webb Telescope. The image showed Jupiter along with several of its moons, Europa, Metis, and Thebe. It also showed a faint ring around Jupiter.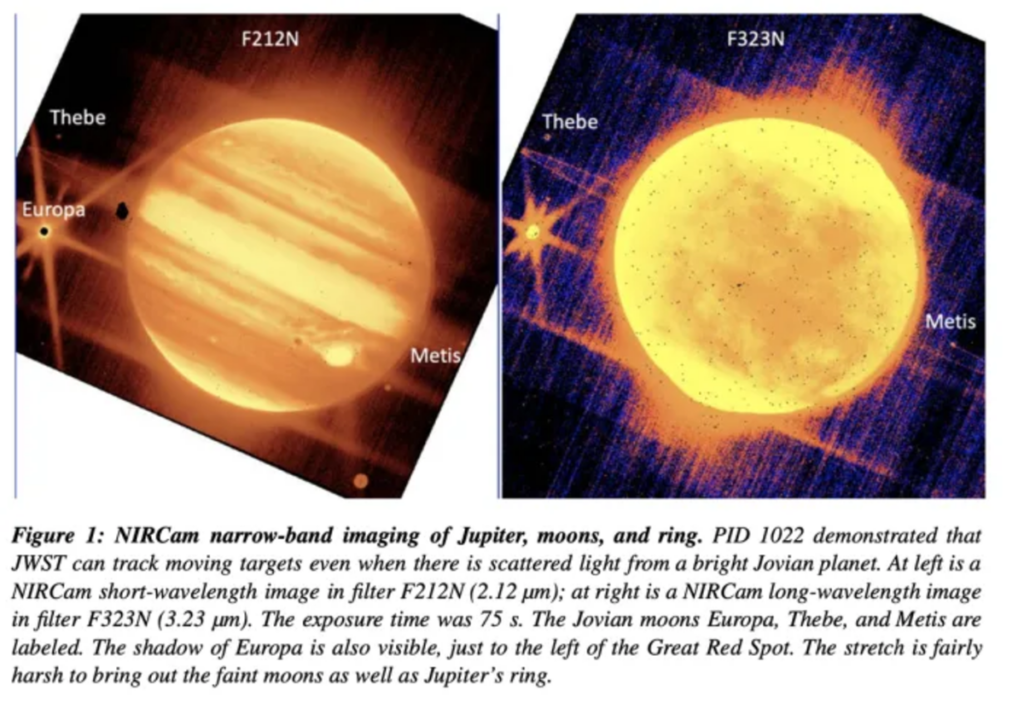 What immediately got my attention was a large dark area just above Jupiter's atmosphere near Europa. The caption in the NASA image said, "the shadow of Europa is also visible, just to the left of the Giant Red Spot." However, the dark area was nowhere near the red spot. What was it?
I asked Elena Danaan and Jean Charles Moyen, two contactees with different groups of extraterrestrials, whether any of their sources could explain the dark area. Danaan replied first that Oona, a representative of the Intergalactic Confederation, had a message to share. She publicly released Oona's message in a July 13 live stream on YouTube. Here's the complete message of what Oona had to say about the mysterious dark area, along with information about newly arrived space fleets that had parked in the vicinity of Jupiter.
Salutations to who will read this communication I am transmitting now. Here first Altean emissary Oona speaking on behalf of the Intergalactic Confederation, Council of the Twenty-Four.
There are one hundred and thirty-eight motherships part of the Nataru Alliance in your star system named Sol, with their fleets. This number represents several thousands of crafts.
Five hundred and fifty vessels of the Intergalactic Confederation have entered your star system and are stationed in orbit of your planet named Jupiter, and four are at the present moment in orbit of your planet Terra.
In previous articles (here & here), I discussed the newly arrived motherships from the Intergalactic Confederation, aka the Seeders or Guardians. My most credible source is a current US Army serviceman, JP, who says that he was sent on a covert mission to Jupiter's moon, Ganymede, where US Space Command has set up facilities to greet and liaise with the newly arrived extraterrestrial visitors.
It's important to emphasize that JP's information is not channeled but direct hands-on experience acquired during a classified space mission led by US Space Command. As I've previously described, JP is being encouraged to disclose his participation in highly classified missions into space or travel to hidden space arks on Earth by covert operatives. Nevertheless, his immediate Army superiors frown on what they perceive to be his unauthorized disclosures of classified information, thereby putting him in a delicate situation requiring anonymity.
Along with Elena Danaan and JP, other contactees have described being told by their extraterrestrial contacts that newly arrived space fleets have parked in the vicinity of Jupiter. These include Alex Collier, James Gilliland, Jean Charles Moyen, and David Rousseau, all of whom confirmed in interviews that large numbers of extraterrestrial spacecraft had recently arrived.
Going back to the Webb Jupiter image, Oona next explained what it was:
The recently disclosed image of your planet Jupiter displays the cloud of orbital rocks, plus the defense grid of the ships from the Ashtar outpost, plus some of our motherships. The majority of our fleet is behind the planet Jupiter, hidden from your sight. The disclosure of this image is not an error but a move from the Terran Alliance in charge of the program.
Terran instances may name our ships "cold spots", there is truth. More visuals to come. The plan is on schedule. One step at a time.
We are holding your hand and you must not look back. Instead, look up. In the greater design of the universe, you are already on the other side of the bridge.
In love, Oona.
Close examination of the darkened area shows that it is not a shadow, as suggested by NASA, but a large dark field orbiting Jupiter just above its atmosphere. A "cloud of orbital rocks" that is part of a defense grid belonging to a floating city controlled by the Ashtar Command, which I've previously discussed, along with large motherships parked next to the rocks, is very plausible.
Support for Oona's observation comes from Moyen, who said that his principal extraterrestrial source, Victor, told him that the dark spot was "a big mothership."
The James Webb Space Telescope image of Jupiter may provide the first photographic evidence showing some of these spacecraft secretly parked in the vicinity of Jupiter. If Oona is correct about the covert disclosure program that is underway, we can anticipate more images of Jupiter to be released, revealing even more details of the giant spacecraft parked around Jupiter and its moons.
© Michael E. Salla, Ph.D. Copyright Notice
Many thanks to Elena Danaan for permission to include her message from Oona concerning the Webb Space Telescope image of Jupiter.
Video Version of this article is available on YouTube & Rumble.
Podcast version available on Apple, Spotify and Google.
[Update 7/17/2022 – A high resolution version of the above image showing Jupiter and its moons along with a large dark area is available here. A different filter shows the area in question here.]
Related Articles & Podcasts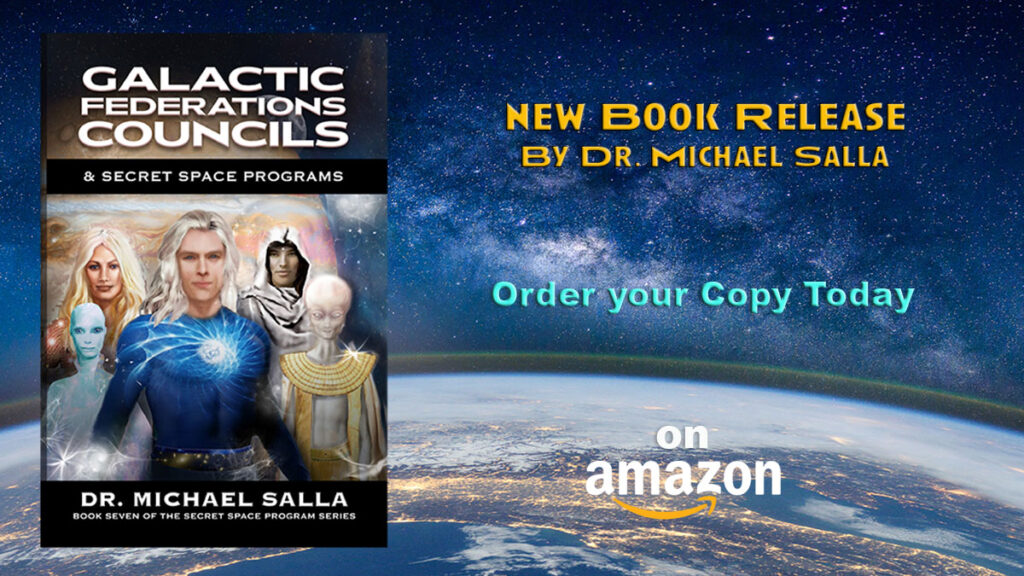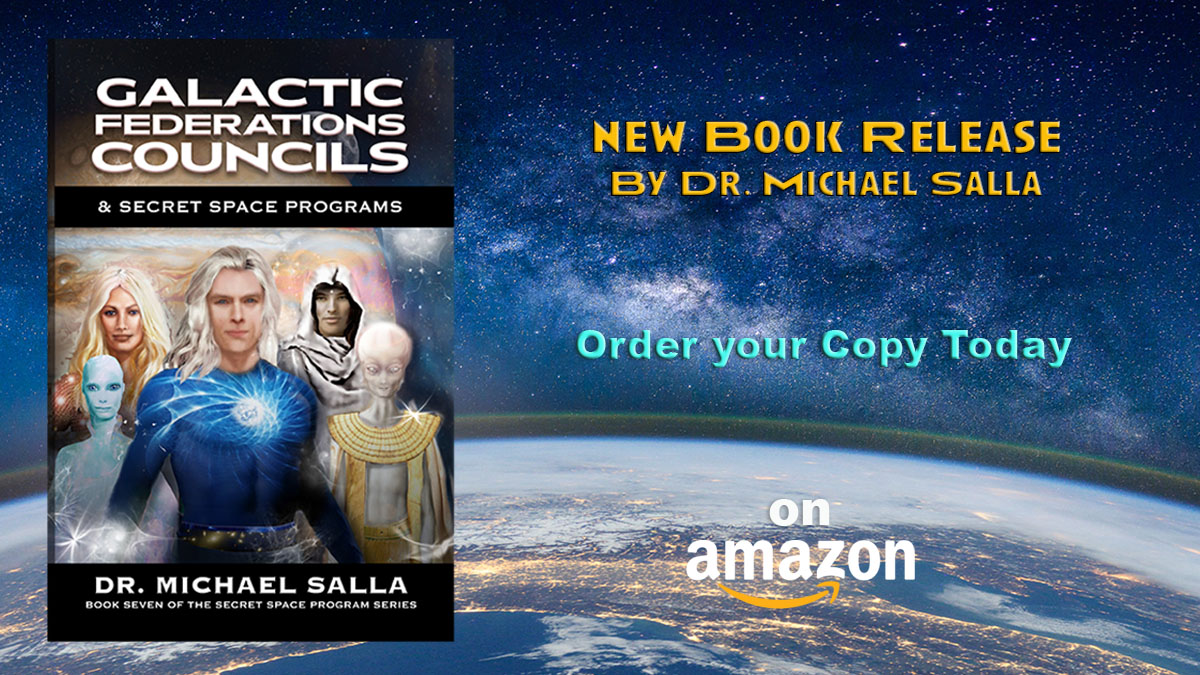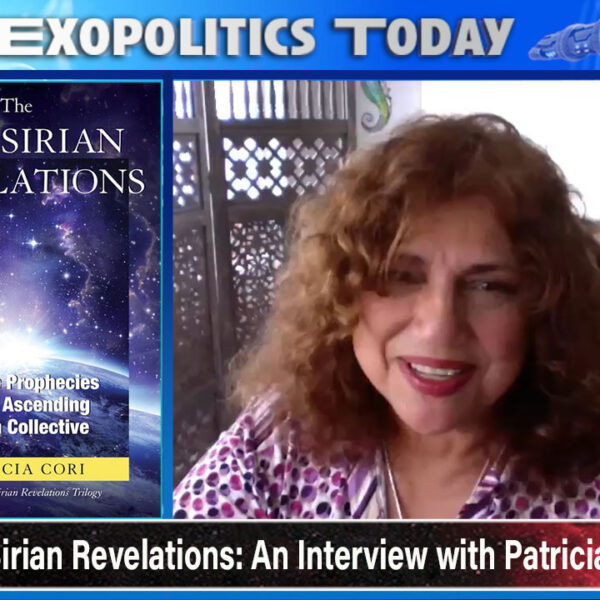 In 1996, Patricia Cori had a transformative experience during a visit to a crop circle in England that opened the door to contact with a highly evolved group of extraterrestrials called the Sirian High Council. In her subsequent communications she learned a great deal about the trinary Sirian star system, Earth's true history, Atlantis, Nibiru, Annunaki, and multiple extraterrestrial civilizations seeding Earth in a great experiment.
Patricia wrote 12 best selling books detailing her communications and ground breaking analyses which contained information more than a decade ahead of the curve on many controversial issues confronting humanity today. Her challenging information and bold analyses pushed the envelope too far as far as covert authorities hiding the truth about extraterrestrial visitation were concerned. This shadowy control group orchestrated the removal of her 12 books from public circulation in a breath taking act of censorship using a change of company ownership and cancel culture as the covers (note Patricia's original author page on Archive.org compared to today)

In this Exopolitics Today interview with Dr. Michael Salla, Patricia goes into details about her background, initial contact with the Sirian High Council, their ground breaking information, her best selling books, and the cancel culture censorship she experienced when her publishing company underwent an ownership change.
Interview Available on YouTube & Rumble
Audio Podcast on Apple, Spotify, or Google
Patricia Cori's website is patriciacori.com
---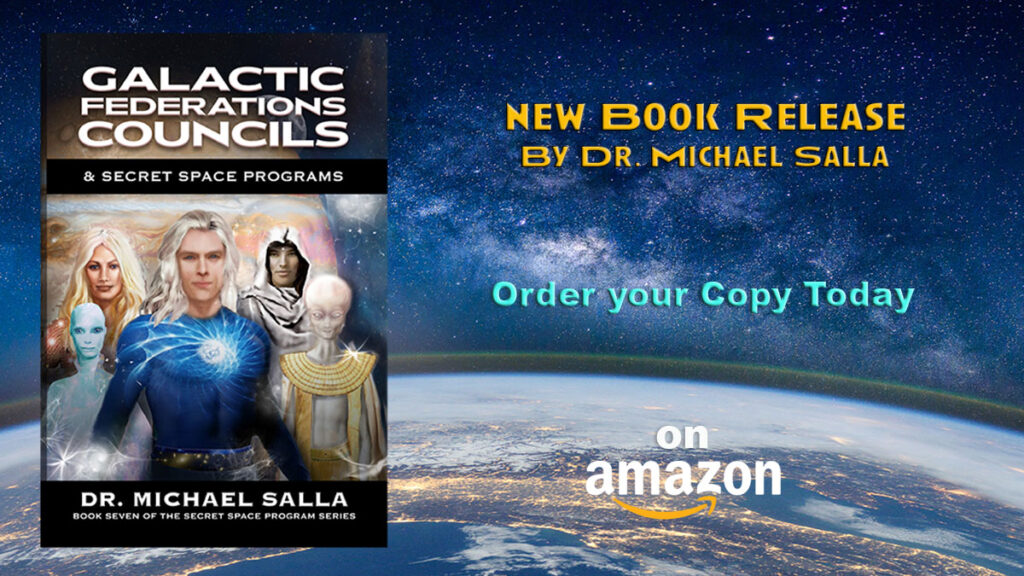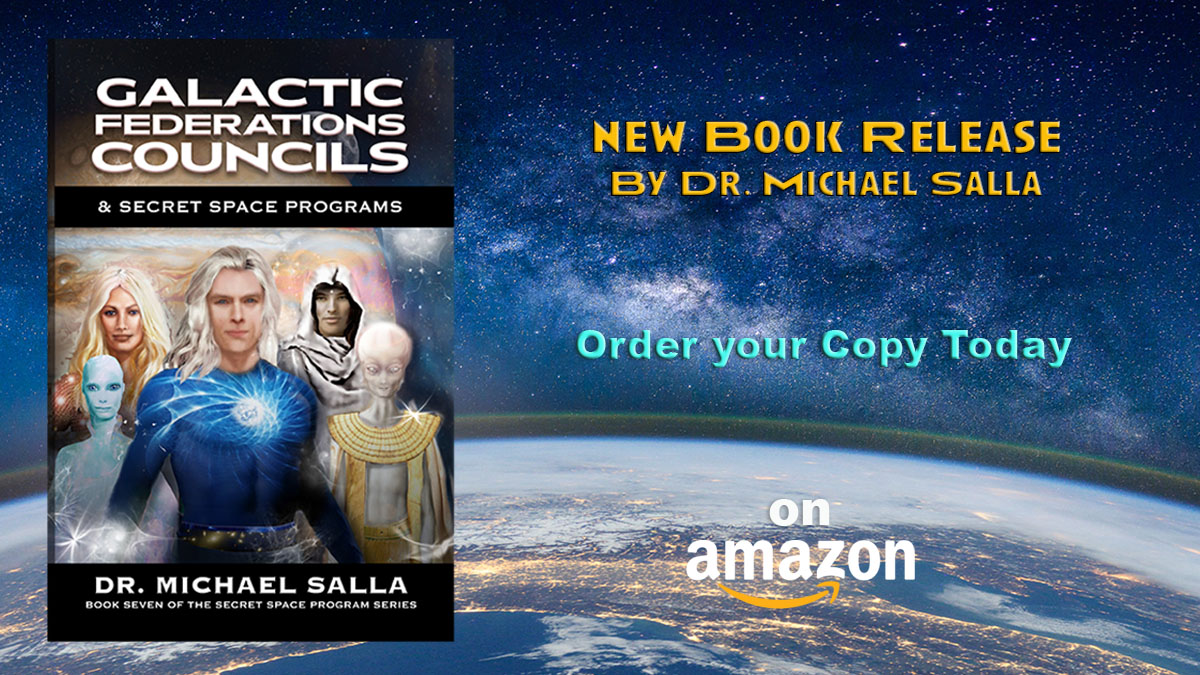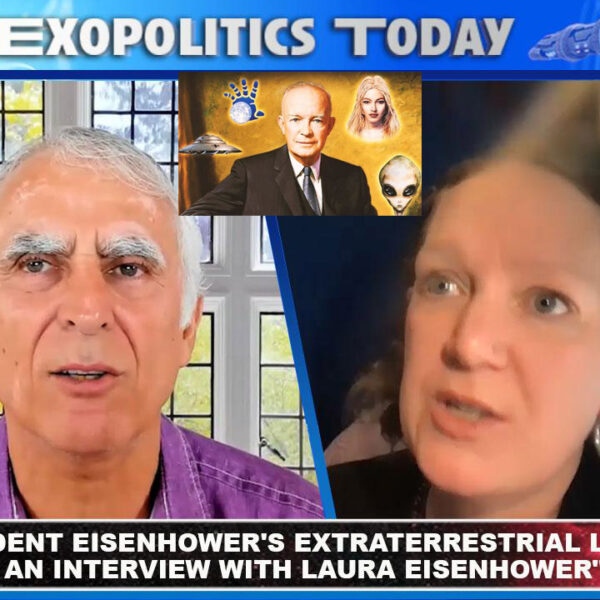 In this Exopolitics Today interview, Laura Eisenhower, the great granddaughter of President 'Ike' Eisenhower, discusses how she got involved in UFO and esoteric related topics. She discusses her family background and the meetings Ike had with different extraterrestrial groups, especially with Valiant Thor. Laura explains how Ike was betrayed by the MJ-12 Group which made agreements with a negative extraterrestrial group without his approval that led to him being on the verge of authorizing the US Army to invade Area 51 to take control of classified extraterrestrial projects. She also explains an attempt by the Deep State/Cabal to recruit her to go to Mars 2006, where she would have been prevented from taking part in the great awakening happening right now on Earth. Laura shares her many insights into metaphysics, astrology, key figures in her spiritual work, and humanity's great awakening.
Interview Available on YouTube & Rumble
Audio Podcast on Apple, Spotify, or Google
Laura Eisenhower's website is Cosmicgaia.org
The "Galactic and Spiritual Informers Connection" conference will be held on October 21-23, 2022. Official website is galacticspiritualinformers.com
---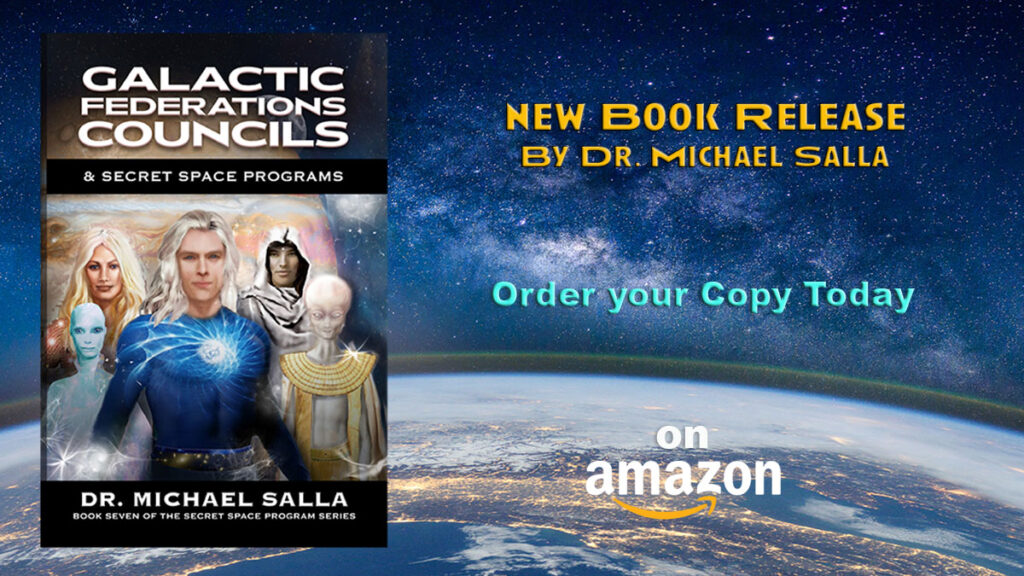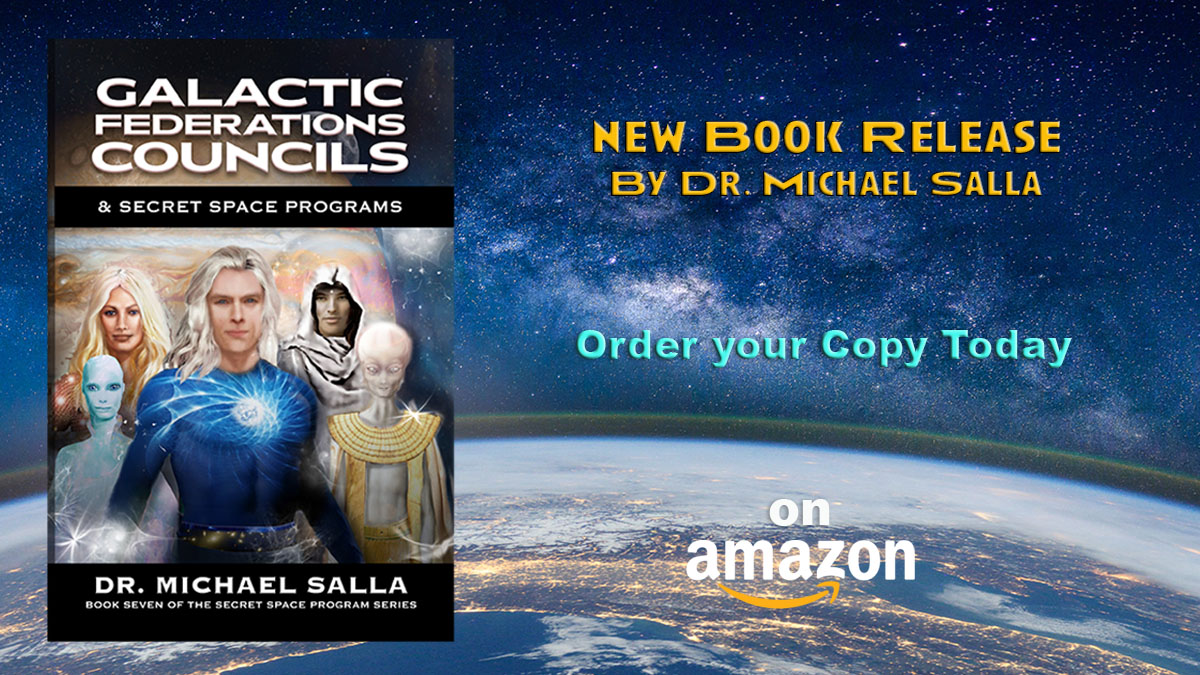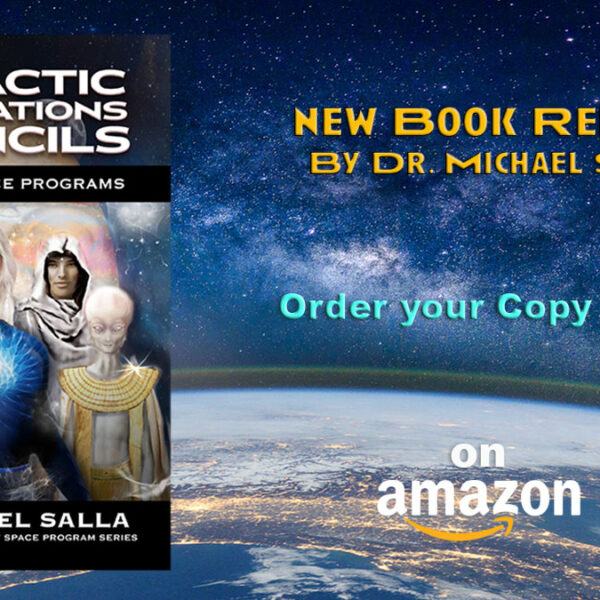 Although the development of nuclear weapons by different countries was one of the reasons why extraterrestrial civilizations began visiting Earth in the World War II era, a more significant and far-reaching explanation exists. However, the truth was not shared for decades due to its disturbing nature. Only today do we know the whole truth. The Earth had become the epicenter of a temporal war involving a future galactic tyranny, whose origins lay in a secret agreement reached by Nazi Germany with a group of extraterrestrials called Draco Reptilians. This agreement resulted in establishing a breakaway German colony in Antarctica that soon gave birth to the nefarious Dark Fleet (Nachtwaffen), which aligned itself with the Draco's master plan for galactic conquest.
After detecting the sudden emergence of galactic tyranny 350 years in the future, a group of extraterrestrials known as the Andromeda Council notified the Galactic Federation of Worlds and other freedom loving extraterrestrial organizations about the threat posed by contemporary events happening on Earth, its Moon, and Mars. Thus, a temporal war began involving different extraterrestrial federations, councils, and secret space programs, each striving to steer long-term events on Earth to prevent or bring about this sweeping tyranny that could overtake the galaxy. Both sides have used time travel technologies to influence key individuals, events, and movements on Earth. Operatives from each side have been embedded into different countries, especially aerospace companies, to help humans build advanced technologies for different secret space programs.
Today we are witnessing the final stages of this decades-long temporal war involving multiple timelines that compete, co-exist, and ultimately converge with one another. As we approach the end of this temporal war, with the Earth as the epicenter of what would have been a future galactic tyranny, the truth is emerging about these events and the different galactic groups and organizations that have played significant roles.
In Galactic Federations, Councils & Secret Space Programs, Dr. Michael Salla gives a grand tour of the different extraterrestrial groups and secret space programs involved in the temporal war that has been silently raging around us, unknown to most of humanity. Importantly, he will highlight current events leading to the fulfillment of a very positive and exciting Star Trek future where humanity joins the Galactic community.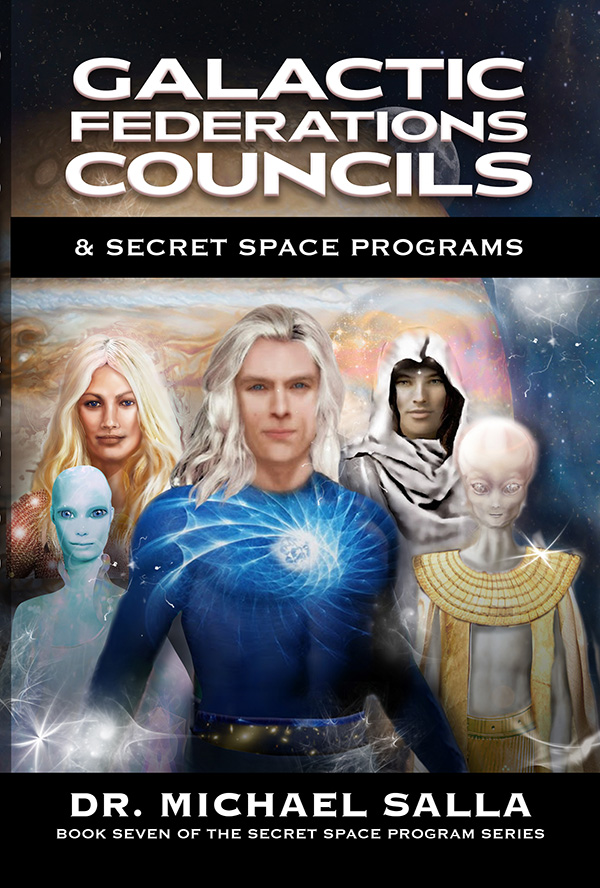 Galactic Federations, Councils and Secret Space Programs is 350 pages in length and is Book 7 in the Secret Space Programs Series.
Release Date – May 30, 2022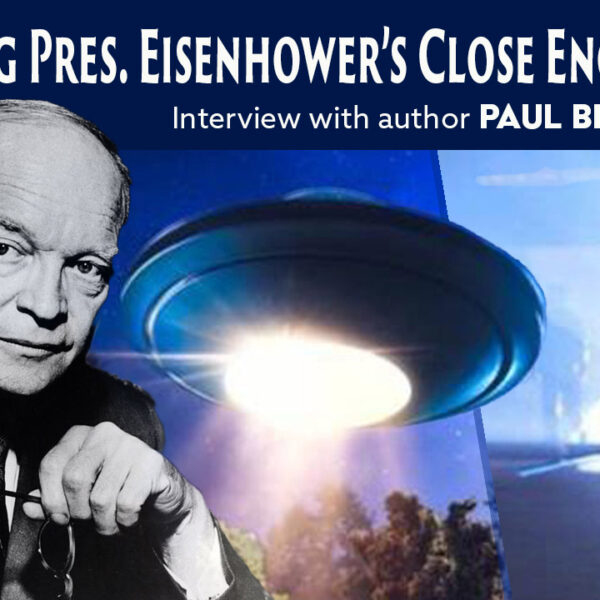 Paul Blake Smith has extensively researched historical records, whistleblower testimony, and documentary evidence that President Dwight D. Eisenhower had multiple close encounters with extraterrestrials. These encounters may have begun as early as 1948/1949 when he was working with the Truman administration, according to Smith's analysis of a leaked 1989 Defense Intelligence Agency document.
In his book, President Eisenhower's Close Encounters (2020), Smith presents an impressive body of evidence that during his Presidency, Eisenhower met with extraterrestrial delegations on at least three occasions at Edwards Air Force Base (Feb 1954); Kirtland AFB (July 1954), and Holloman AFB (Feb 1955), which culminated in secret agreements. In this Exopolitics Today interview, Smith and Dr. Michael Salla discuss these key events and their significance.
Interview available on YouTube & Rumble
Listen to Podcast on Apple, Spotify, or Google
President Eisenhower's Close Encounters is available in paperback, kindle and Audio formats on Amazon
Paul Blake Smith's website is here
Further Reading