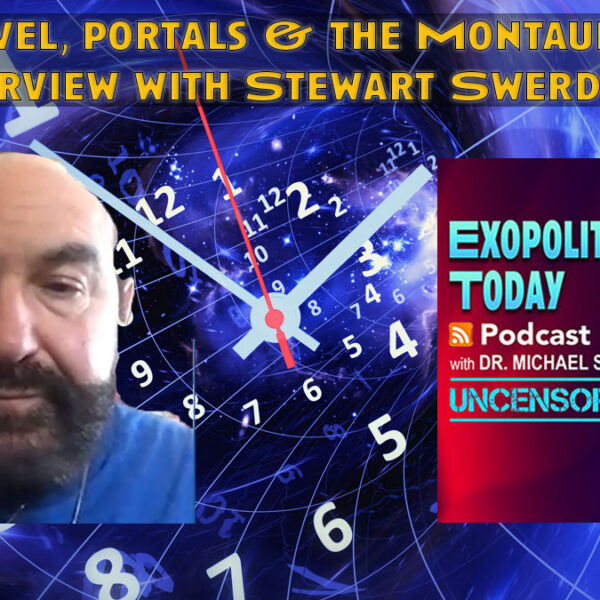 Stewart Swerdlow was among the initial group of child participants that was involuntarily recruited into the Montauk Project that ran from 1970 to 1983 at the northeast end of Long Island, New York. Beginning at 13 years of age, he underwent time travel and portal experiments that abused up to 300,000 children and adults, only a few of whom survived. In this Exopolitics Today interview, Stewart explains the history of the Montauk Project, its connection to the Philadelphia experiment, 4th Reich Nazi involvement, the connection to extraterrestrial life, his personal experiences, and much more.
Interview available on YouTube & Rumble
Audio Podcast on Apple, Spotify, or Google
Stewart Swerdlow's website is here. His book, Montauk: The Alien Connection is available here.
Further Reading
---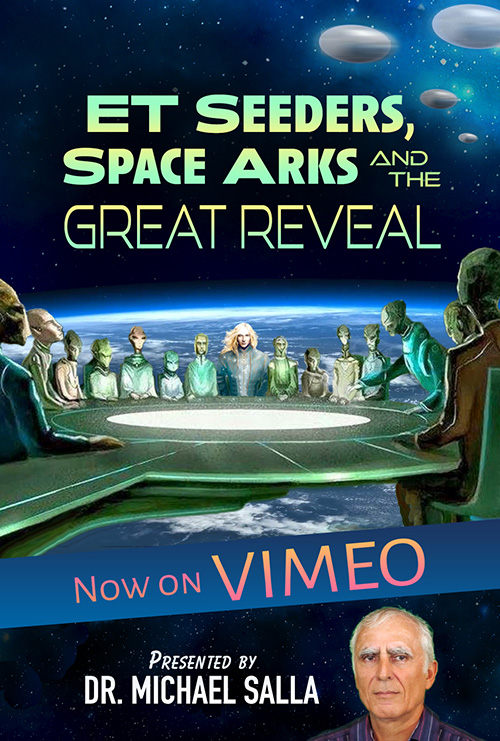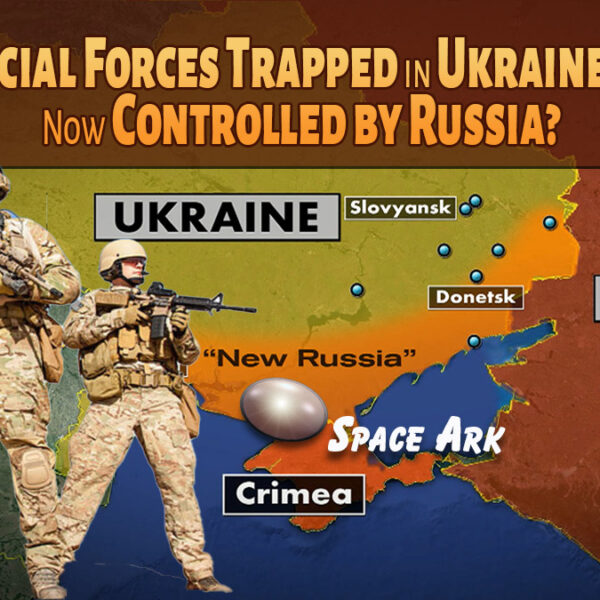 In this interview my long time source JP, who currently serves with the US Army, explains that an ovoid shaped space ark under the Ukraine desert (Oleshky Sands) near the city of Kherson has been taken over by the Russian army. JP says that a team of US special forces were sent on a covert mission to the Ark, prior to the invasion, and went missing.
The Ark possesses exotic plant life and the Russian military also seeks to control another smaller space ark located near the city of Kiev according to what JP heard in a classified briefing. He says that Russia already possesses a space ark in its own territory which possesses exotic technology. JP says that Russia is denying the US access to the space arks under its control in order to gain concessions on US geopolitical policies.
JP describes another space ark in central Brazil (Caldas Novas) and says that all the space arks are being activated and form an integrated network that will eventually float into the sky in what will amount to a global disclosure event. He says that the arks and the extraterrestrial fleet connected to them represent a benign force and will help humanity enter a new golden age.
Note: Just prior to the release of this interview, JP informed me that the US special team had been found and had safely left Ukraine.
Interview available on YouTube & Rumble
Listen to Podcast on Apple, Spotify, or Google
To learn more about JP and his disclosures, along with supporting photos & video click here. 
My deep appreciation to my wife, Angelika Whitecliff, for creating this video.
Michael Salla, Ph.D.
Related Articles/Podcasts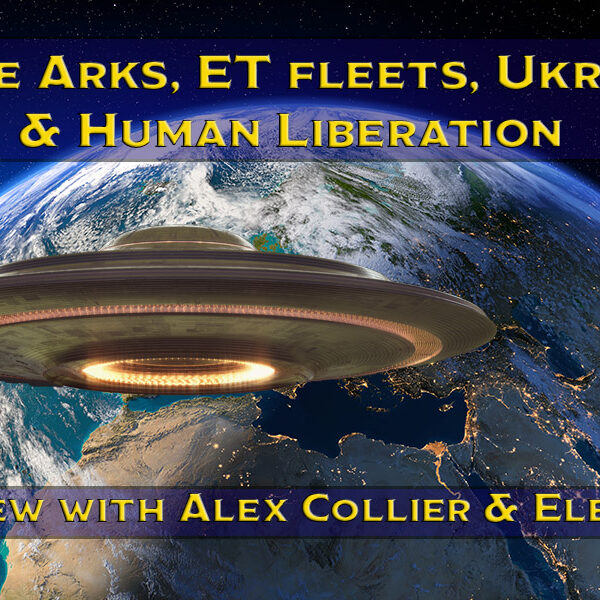 In this Exopolitics Today interview, Alex Collier and Elena Danaan discuss their latest intel regarding space arks, extraterrestrial fleets, Ukraine and humanity's liberation. Alex and Elena's contacts with extraterrestrials from the Andromeda Council and Galactic Federation of Worlds give them some of the most up to date and valuable information about what is really happening in space and on Earth today.
Premieres March 7 at 11 am PST- 2 pm EST USA on YouTube & Rumble
Listen to Podcast on Apple, Spotify, or Google
Alex Collier's website is AlexCollier.org
Elena Danaan's website is ElenaDanaan.org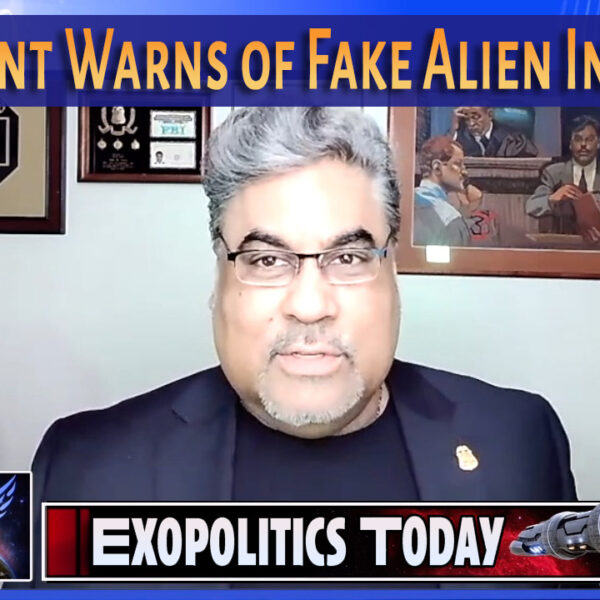 John DeSouza is a retired FBI Special Agent who served for 25 years on Counter-Terrorism and Paranormal cases. He has a law degree and possessed a Top Secret security clearance during his FBI career. Special Agent DeSouza collected true life X-Files that were used in the hit show "The X-Files". He has written several best-selling books and discussed his paranormal cases in presentations given around the world.
In his first interview on Exopolitics Today, John DeSouza discusses cases involving extraterrestrial life and UFOs, the mysterious Men in Black phenomenon, the Moon being an artificial structure, the activation and appearance of huge motherships or 'arks'. He predicts that UAPs/UFOs are going to behave more aggressively and this is part of a fake alien invasion scenario that may be unleashed on the world.
Premieres 2/22/2022 — 8 am Pacific – 11 am US East Coast
Listen to Podcast on Apple, Spotify, or Google
John DeSouza's website is johntamabooks.com
Heartfelt thanks to Angelika Whitecliff for creating this video.
Information about "What's Coming in 2022 and Beyond" webinar is available here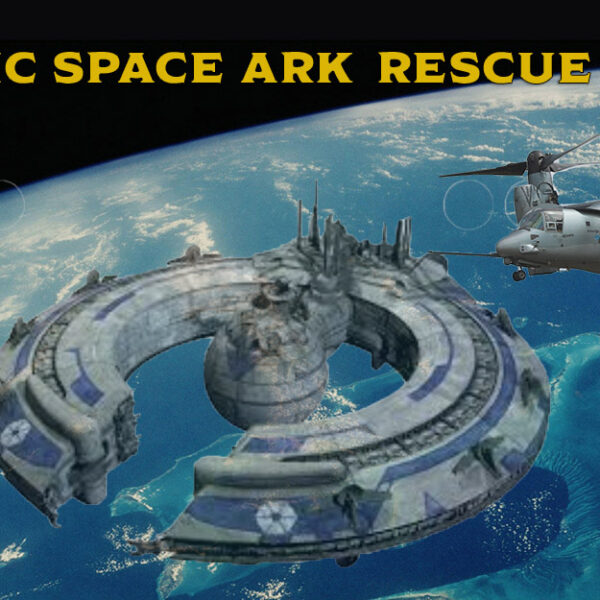 In his second mission to a space ark lying at the bottom of the Atlantic Ocean somewhere in the Bermuda Triangle, JP (who currently serves with the US Army) describes a multinational rescue mission comprising US, Russian and Chinese soldiers. The mission was sent to rescue Aztec Indians from Mexico who had been left behind in an earlier mission. JP explains how the multinational team found the Aztec Indians, and also discovered a powerful portal linking the Atlantic Ark to another arks hidden throughout our solar system. He says 15 soldiers had inadvertently stepped through the portal while exploring a similar ark on the Moon.
JP describes the multinational rescue mission, how the Chinese, Russian and US soldiers collaborated, and what else lays hidden inside the mysterious arks being discovered on Earth and our solar system by covert military teams.
Premieres 2/2/22 at 2 pm  on YouTube & Rumble
Audio Podcast available for Apple, Spotify & Google
Michael E. Salla, Ph.D.
Related Articles/Podcasts
For more interviews, articles, photos and videos featuring JP click here.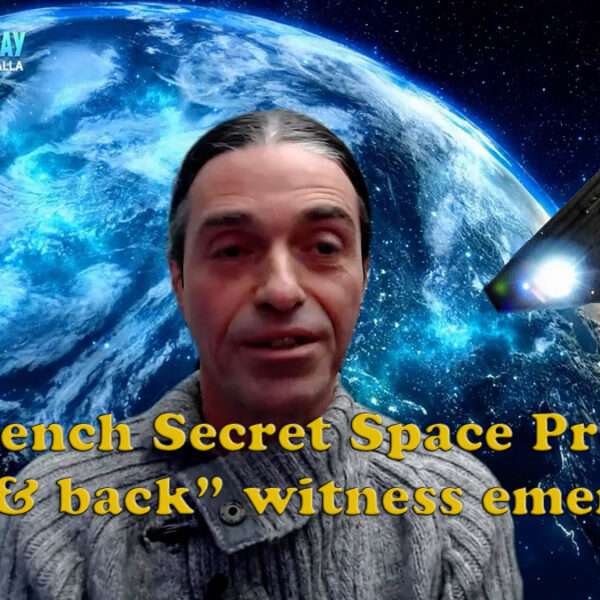 At age eight, David Rousseau was recruited into a secret space program jointly run by the US and France, and served for 20 years before being age-regressed and returned back in time to 1981. In this first interview for an English-speaking audience, David explains how an alien abduction at age six first brought him to the attention of secret space program authorities. He was recognized to have exceptional psychic and intuitive abilities which led to him accepting an offer by an American general, who spoke French, to join a joint secret space program.
In 1981, David was sent to Area 51 for his initial training and induction into a joint secret space program called "Solar Warden". He was then sent to serve on the "Solaris", one of at least two large spacecraft belonging to the US French Secret Space Program. There he met with Maria Orsic who trained him and other children to develop their psychic abilities. It was during his initial service on the Solaris, that David met Jean Charles Moyen (another US French secret space program participant), then aged 12, and they became firm friends and colleagues. Their mutual recognition 40 years later is discussed in the second volume of David's four volume series of books which was recently published in French, and will soon be available in English.
In this interview on Exopolitics Today, David Rousseau discusses his extraterrestrial experiences, service in the US French secret space program, covert missions to Mars, and knowledge of different extraterrestrial organizations interacting with humanity. David's public emergence, along with the testimony of Jean Charles Moyen, provide importance eyewitness accounts of the existence of a joint US French secret space program, and its evolution into an international secret space program involving other space faring nations.
Audio Podcast for Apple, Google, Anchor & Spotify available here
Many thanks to Malou Panchèvre for translating David Rousseau's interview.
If you wish to listen to David Rousseau's responses in French without the English translation, click here.
Thanks to David for permission to use images of Grays and Draconians he encountered.
David's Websites are https://davian-art.com & https://davidrousseau.net
Books available at: https://www.bledition.org

The English edition of David's first book is now available here.
Related Articles/Podcasts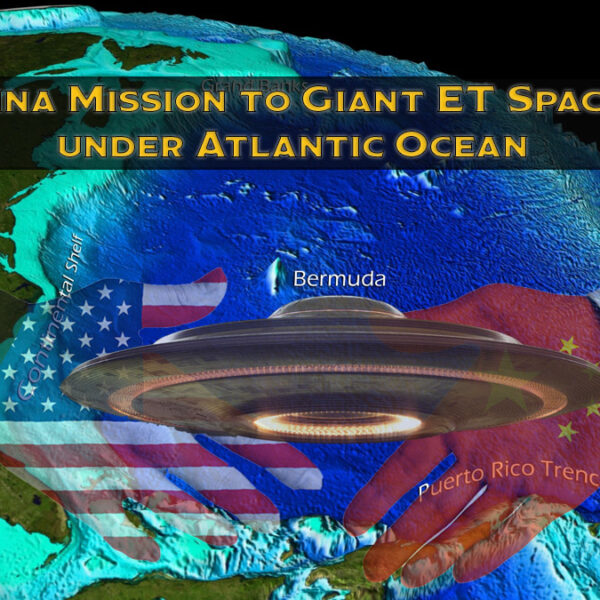 On January 10, 2022, my US Army insider, JP, revealed that he participated in a classified mission to an extraterrestrial space ark located under the Atlantic Ocean off the Florida coast in the vicinity of Bermuda. This was the second space ark that he has encountered in covert military missions – the first involved a space ark found on the Moon, as reported in an earlier article.
JP described how the mission began with an official briefing he received at the military base where he is currently serving. Then he was taken by Osprey helicopters to a large donut-shaped platform in the Atlantic, which was placed directly over a submerged space ark. JP estimated to be at least a mile long ovoid-shaped.
What follows are extracts from our skype call where he described different aspects of the mission. Here is the first extract where he describes being taken to some kind of large platform suspended over the space ark:
I think he was one of the pilots that flew us to the ships, these massive boat ships I was telling you about that has a big surface. They're huge. We got there and then they line up everybody in formation. You can see the painting on the floor. This ship is the same ship that I visited a couple years ago but now it had paintings on the floor saying OK Chinese and then it says Russian but it says in their language. Like where the formation is so everybody formation. So I was in a where you know United States park square. Well everybody forms up. There's at least 20 or 30 people United States and there are at least 15 Chinese….
JP recognized the ocean platform as the same one he was taken to by a triangle shaped antigravity spacecraft around 2014, which is when he first told me about the platform. Rather than being allowed to descend from the platform to whatever lay beneath, he was denied entry by a senior military officer (a General) and told to leave. At the time, JP was a civilian.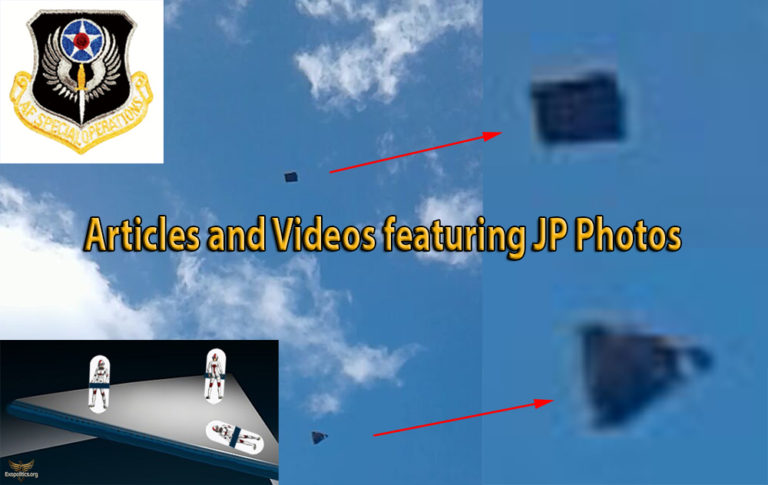 JP next described an elevator that carried mission members from the surface down into the interior of the craft. Personnel were mainly drawn from the US and China. Apparently, China had been allowed access to the space ark found under the Atlantic as a reciprocal favor after it had allowed US access to the space ark found by its Yutu 2 Rover described in an earlier article.
What follows is what JP had to say about the US China deal, and his 2014 trip where he was denied entry into the platform:
Because of the Chinese they let us go on the moon and because they helped us investigate that ship now we have to let them investigate the one we found here in the Atlantic. It is a deal that we made with the Chinese that you know all if we go over there now we let you go on this massive ship that we're gonna do the mission with and it started this you know start this mission. So there was just talking with Chinese generals and uh about the deal about. OK, you let us on the Moon but now we're gonna let you on this ship, but there's stuff here in this location that was not on the moon that is gonna be groundbreaking. Like it's it's crazy the technology that is in this particular ship that is in the Atlantic that got activated with all these other ships that got activated.
M: OK so it's the similar ship to what was found on the moon just a massive kind of sphere shaped extraterrestrial craft.
JP: it's bigger. 
M: It's bigger.
JP: It's bigger
M: And this is like somewhere in the Atlantic near the Bermuda area and it's at the bottom of the ocean.
JP: Bottom of the ocean, there's a ship that we get on right where the Ospreys land, and they land there and then there's like an elevator. It looks like a donut this massive ship that we get on it looks like a massive donut, but in the middle there is a in the middle there's like an elevator, like an oil rig kind of thing looking thing and then there's an elevator that goes down to this massive ship that is under the Atlantic.
M: Oh, so this ship or craft that you were taken to is actually floating above the extraterrestrial craft at the bottom of the ocean
JP: Yeah there's this is how I was talking about that everybody lights up, remember I got in trouble one day because I think "Shen" or "Lovent" I don't know who it was, but we were like they were talking, like oh you shouldn't be here. Remember I was telling you about the guy that was doing the briefing, he saw me he got mad that I was there, and they took me back. Yeah I wasn't supposed to be there
M: He was a general right I think you said he was a general.
JP: He was a general.
MS: Yeah that he was briefing everyone and it's like said what are you doing here you shouldn't be here.
JP: Yeah exactly.
MS: OK, so that that structure it's like you say it's like a mining rig. It's just built over the abandoned ship or the you know the ET craft and they go to it down the middle like a mining rig, like a rig.
JP: Yeah.
It's important to note that the Atlantic ark is much larger than the one found on the Moon, both were activated when a large fleet of spacecraft arrived and parked in the vicinity and Ganymede, which involved another mission that JP participated in.
JP next explains what happened when he traveled down the elevator with the rest of the mission members which also included a group of indigenous Aztec looking Indians into the interior of the giant space ark:
We were there talking and everybody it's like talking about the discovery and how it got activated and how you hear the humming noise because everybody is like really scared to go into this ship, because once you get close to it it's like is going like a wave like if it's stuck in time like. You look at your hands and you wave it and you can see your hand in a wave like if you're stuck in time so a lot of people are really scared to go into the ship but when a group of us we went. You know I was dressed in black, we change, they took us to his room uh on the back part of the donut part of the ship and they put us in roll, and then we went through um like sprays and disinfecting and all that because whatever was in this ship we didn't want to bother it with anything that you know infected or if there is something living', cause they found like oxygen like really pure pure pure pure oxygen inside this ship and they're thinking that is plants that are still living. Type of like not fungi but like a Algae kind of plant,and one of the scientists they were telling me that this fungi kind of plant it is glows in the dark in this glowing it's stuck to the walls. It is connected to this to the moldavite type of rock that is is on the walls and it's glowing. The whole ship like a like a light blueish greenish color that goes on and off and humming and we didn't need those drones that we used on the moon because in this massive ship it was more activated than the other ones.
MS: So you did go inside, or the elevator from the from the surface ship goes all the way from the surface of the ocean into the ship.
JP: Yeah into the surface into the ship into the ship so after we change these black clothes they put us elevator and everybody was nervous, everybody's looking at each other. The Chinese they were laughing, they were laughing at us like making fun of us they're like oh you pussies. You know like huh they're laughing turn off I remember seeing Mexican looking people there as well. But they didn't speak Spanish they spoke a like a like an ancient Aztec language, and they were really short, and you can still see the paint on their faces but they had these suits on to. So I guess when because scientists already went onto that ship but they couldn't open certain locations that's what happens and when they came up they were talking about oh wow time is different down there you can see your hands like multiple times when you wave it like the type of matrix you know. Like time is really slow and when you jump it takes a couple seconds to jump back down like it's crazy, and then we started going down, and then and you look around and then when it goes to the ocean and two or three or four seconds it turns black, puh, so that's how fast it goes. It goes really fast and we have to buckle up.
I'm in an elevator but we're standing up there's no seats so we stand on the walls and you buckle up and you stay standing up and it goes down and you can feel your ears popping, like it pops, like really fast but and then the elevator has this pressurized, it pressurizes itself and then you could see it turning small because of the pressure but it's the type of metal that is really unbreakable, it doesn't break the type of metal so when it goes down the pressure it doesn't it doesn't squeeze the elevator but when it goes up and down you can see expanding and turning small.
There was a time dilation effect that mission members experienced inside the craft, and the air was compressed to facilitate their trip into the interior of the craft that would have been pressurized to some degree to withstand the enormous ocean pressures at the bottom of the Atlantic.
Once inside the space ark, JP revealed that the Mexican Aztec looking members recognized some the hieroglyphic writing and reacted very emotionally to what they were seeing. He again elaborated on the space time effect in the Ark:
MS:  So when you're down there what do you see?
JP: We see the lights of the algae like all around the place and then the little Mexicans they started pointing at the wall on these kind of writings that they were familiar with. So we went over there with them, and they were like touching it and they were like crying and happy and they were like looking at it, and they were like A curia Marte I remember that particular word "A curia Marte", "A curia Marte" and and they were like touching it and they were really happy. That's a particular phrase that I remember, A curia Marte, A curia Marte, A curia Marte. They were crying and say that word. They were like almost dancing because they saw this particular writing. I think it was a missing writing on their temples and Mexican or or one of these Aztec writings that they they they were like really looking for, and I guess the ruins the ruins is actually connected to a tunnel, a tunnel that goes in, goes in the earth, but we wasn't allowed to go in there.
The little Mexicans looking people that try, the Indians, they went in, and they were only allowed to go in there because I think it was sacred to them that that particular area where they went under and then when they went under they never came back and everybody was like wow OK what do we do now what do we tell upstairs when when we come back and they're not coming back, and we were like oh crap oh shit, what we're gonna do, we're gonna say,
And then the Chinese they were starting walking towards over there but and then they started going slow, like everything was going like time, and then the one of the Chinese came back and he was out of breath. He was like, he was like, really mad that they couldn't go, and then … they started arguing with one of our guys. Saying, "hey you guys promised us that … we were gonna go in there and investigate everything the same way we … you know we went to the moon and we're not getting access." So they were getting mad because they weren't … getting access, but it wasn't our fault the ship itself lets certain people in and certain people out.
This is a fascinating observation by JP about how the extraterrestrial ark would react to different visitors. The Mexican Aztec group was allowed to proceed far ahead, presumably because their genetics and/or frequencies were acceptable. However, when the Chinese tried to do the same, they were blocked by the craft which recognized some incompatibility. Could this have anything to do with Communist China's materialistic philosophy influencing behavior and beliefs, thereby precluding them access deeper into the craft on their own?
JP continued his account of what happened as the multinational mission members moved forward in their exploration of the Ark:
So, when we went in we started going through and everything started going slow, like … slow motion, and we felt like a peace and happiness. And then the Chinese, after we started going in, the Chinese were behind us, following us. So, we were going little by little and then in the distance you could see like lights of certain kind of like crystals like Moldavite, like shining into the walls and it was beautiful, and you could see certain kinds of plants that glow. Amazing, it's mind blowing the experience, and everybody was like almost in a chain, because we were like holding each other to get to this particular spot. And after we got to a particular place where it was full plants that glow, we saw the little Mexicans like out in the distance, but we couldn't reach them. We scream, we talked to them but they couldn't hear us, but we still saw them keep going but it's slow motion, but they probably, like was … gone, but we could still see the reflection of their bodies, like leaving, like disappearing, like you could see it disappear.
This disappearance of the Mexican Aztec group was unanticipated, but the Mexican scientist/translator accompanying them stayed with the mission.
JP described recognizing one of the Chinese scientists as the same person he witnessed during his visit to the ancient space ark found on the Moon:
So we got to this location and then the Mexican scientists that was there, he stayed with us and the other little people that were Mexicans they left and we could we didn't see it no more and we were also investigating the walls the writings of the walls and that same Chinese archeologist that was on the moon he was there as well, I saw him. But the guy that I was with in the moon he was not there. There was another different guy there, investigating the writings and all that and we were there just to, you know, to be with him and make sure everything is you know he does his work right, and the other guy was told to watch over the Chinese because they wanted a particular information that they didn't tell us that they found on the Moon.
It is noticeable that even though the US and China were conducting a joint mission to explore the submerged craft, there were deep suspicions on both sides that the other was holding out on key information vital to mission success. It appears that this is going to be a perennial problem between the US and China as they collaborate in joint missions vital to planetary security.
In the next extract from our Skype call, JP responded to one of my questions:
MS: What was it about the ship that activated. I mean you said you know the scientists or the military got very interested or that this craft activated so before they were there they saw it and they were inside and it wasn't activated, so when it activated what happened?
JP: Well everything started glowing. Everything you could see the writings glowing because you know the writings they're like, they're like carved but because of the algae that's grow on them and it glows you can see, you can see, you can see the language easier with the glowness of the algae that is on top of the writing. So you can see it with more perfection. So that's what really intrigued scientists. That there were some parts that they didn't know that there was writing, there were writings you know, and they found some similar language of the Aztecs.
The strange hieroglyphic writing could be clearly seen glowing under the algae that covered it.

I next asked JP to describe what he was feeling when inside the craft:
MS: So, when you're inside the craft you know you said you felt good can you talk more about your feelings, you know, what you were sensing?
JP: Similar to what we felt near that Ganymede, in that particular building. You feel that happiness, and similar to what you feel on the Moon, but it was more intense. What we felt here on this ship.
MS: Yeah, well when you say more intense … just describe what was going on.
JP: It was you see everything slow and you feel so happy that you feel like crying that you feel, like good. Only people that were mad was the Chinese because they wasn't  given access, but you could also see their face that they were astonished with what they received. They were happy, they were almost crying, but not like these two little Mexican people, they are really happy. They were like dancing, and they were like you know they were really happy…. Then I remember looking at these other writings, I remember seeing it actually in Ganymede, because it looked really similar to these writings and I felt so much bliss like if everything was connected. Like I felt like [when] I was on the moon and Ganymede, like the same feeling.
MS: OK, just remind me when you're on the moon, when you're on Ganymede, you went to some different locations and spots on the on the surface of Ganymede, different locations were any of these kind of similar like ships, similar ships or were [they] just similar technology?
JP:  Similar technology, it … is the same type of technology but I think this was even more like … older. You can tell it's more older, … like the wear of it. It's older and so I think there's, like the same, I think the same age
JP described how he and a few other individuals had the ability to activate the ark by simply being physically close to it. JP described how the ark lit up in areas that he walked into, but this was not the case with other personal. 
MS: So when you went down there … your job was to accompany or assist a archaeologist studying the writings?
JP: There are some things that were activated when I got there.
MS: Tell me about that, well you know … when you arrive things began to activate.
JP: Yes, things became to light up when I was, like with certain people go no lights turn on, but when I went certain lights came on, and they were like what the hell. People were like the hell you know, like there were like surprise… it was weird but it was good feeling….  It was certain lights on the walls that were not on and they glowed on when I arrived.
MS: OK, alright so … actually your physical presence is part of the activation process or maybe you have genes or there's something you carry.
JP: Also, with the Chinese there was a guy that I could not see his face he had a hoodie and he was with the Chinese and he was also activating … you know lights and all that. And then when I … wanted to see his face always he never let me see his face. Never ever let me see this guy's face, like I couldn't see his face. He had a hoodie and he was also working with the Chinese but on the other side you could see the lights activating when he waved his hand. Like he knew what he was doing like activating the lights and he knew that you know what he was doing. I did not know. I just walked in and like turn on and but I think there's certain people around the world that have, you know, that they can activate these ruins
Some have inquired about the rather mundane roles JP appeared to play in his covert missions to Ganymede and the Moon, given his low military rank and rather dreary armed escort duties for archeologists studying the strange hieroglyphic language. One of the things JP shared in our communications since 2008, is that he was often taken by human-looking extraterrestrials into large hemisphere structures, which he described as arks. He witnessed ancient plants, animals and technologies that were being preserved for a future time. He also said that he met several other individuals being taken to these arks—one of whom was a Chinese national.
JP said he was taken to these large arks for a time when they would become important for humanity in dealing with planet-wide contingencies. JP began sharing this information with me around 2014, and I kept this information to myself since no one else was talking about it.
US covert operatives, however, have monitored JP's extraterrestrial contacts and our communications since 2008. This is best evidenced in photos of classified triangle and rectangle shaped spacecraft he photographed near MacDill Air Force Base in 2017 that he sent to me for public release with the active support of covert operatives.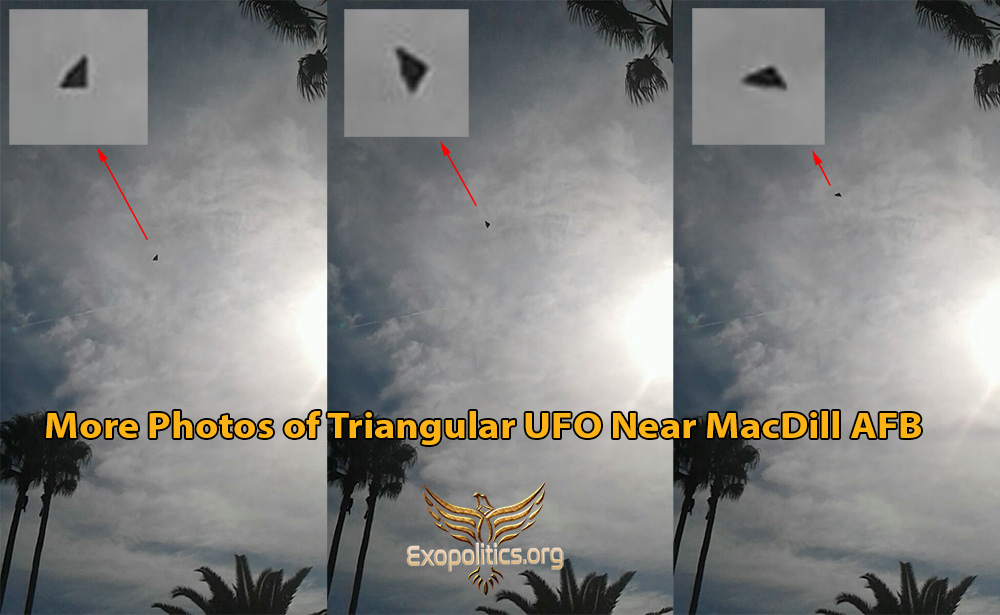 This leads me to believe that JP is doing far more than simply escorting scientists to these ancient arks and performing mundane escort duties. Due to his earlier access or innate genetic traits, he carries some energetic frequency, vibration, or code that activates parts of the craft he visits, thereby facilitating the safety and success of missions to these ancient space arks.
What is intriguing about JP's January 10 mission to one of the ancient extraterrestrial arks being found under the Atlantic Ocean is that it matches with information released by Thor Han Eredyon through Elena Danaan on January 4. When asked by Elena where the ancient arks could be found on Earth, Thor Han replied:
South-America, Central Europe, North-West of Russia… One under the waters of the Atlantic Ocean. This one is the biggest. There are others as well but I won't tell any precise coordinates, it is not my responsibility but that of the Earth Alliance.
Less than a week before JP's mission, Thor Han had already independently confirmed that a space ark was under the Atlantic and it was the largest of all those hidden throughout our planet. I found this to be stunning corroboration since JP had first told me about a location in the Atlantic to which he was taken around 2014 where a massive circle shaped platform was suspended over the top of something big.
He wasn't allowed to enter the floating structure when he was taken there by covert operatives. In short, JP had learned about something hidden in the Atlantic years before Thor Han's statement.
In conclusion, JP's trip inside the Space Ark located under the Atlantic Ocean is likely just the first step in these arks being revealed. Their activation signals that there is a timetable now in play, and it's up to the Earth Alliance to reveal them. The Ark's location does raise the question of any possible connection to ancient Atlantis, UFO sightings in the area, and of course the famed Bermuda Triangle. I hope to soon learn from others who may have insight into what lies hidden deep beneath the Atlantic which the US Navy is keeping hidden from American citizens and the world.
A video version of this article is available on YouTube & Rumble
Audio Podcast for Apple, Google, Anchor & Spotify available here
© Michael E. Salla, Ph.D. Copyright Notice
Related Articles/Podcasts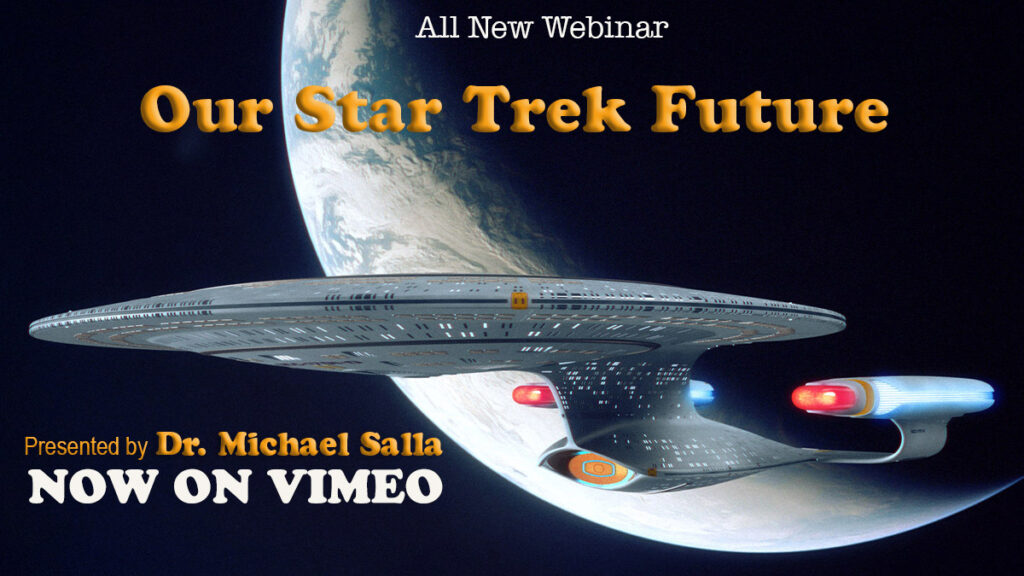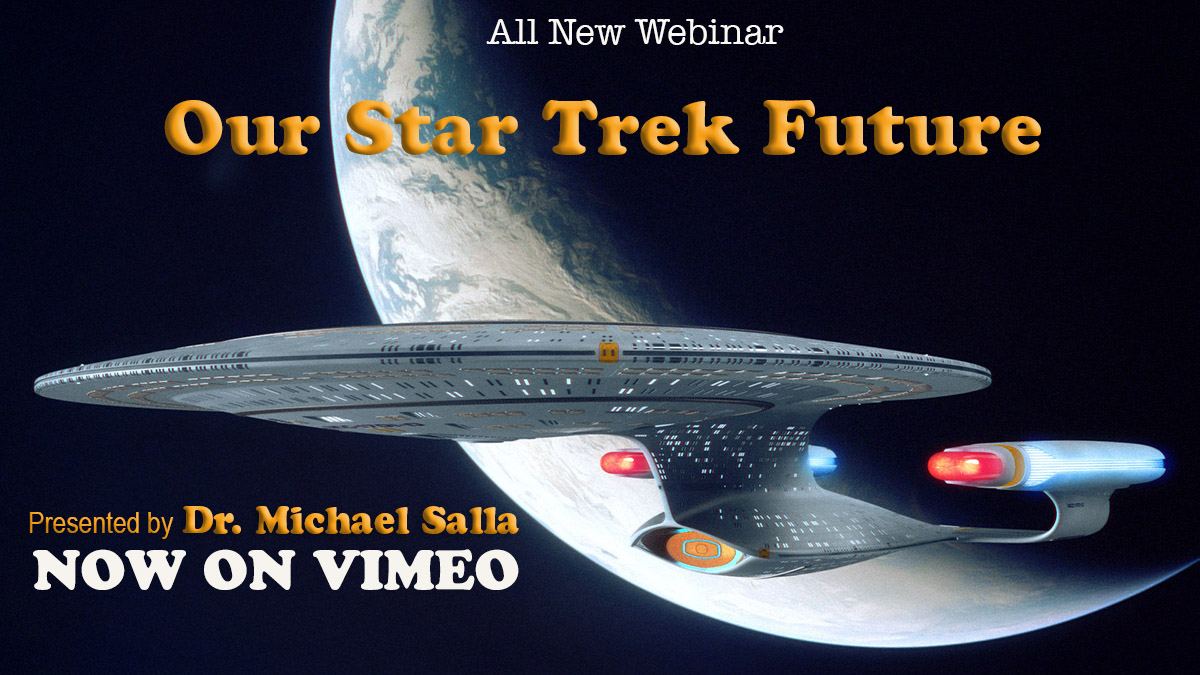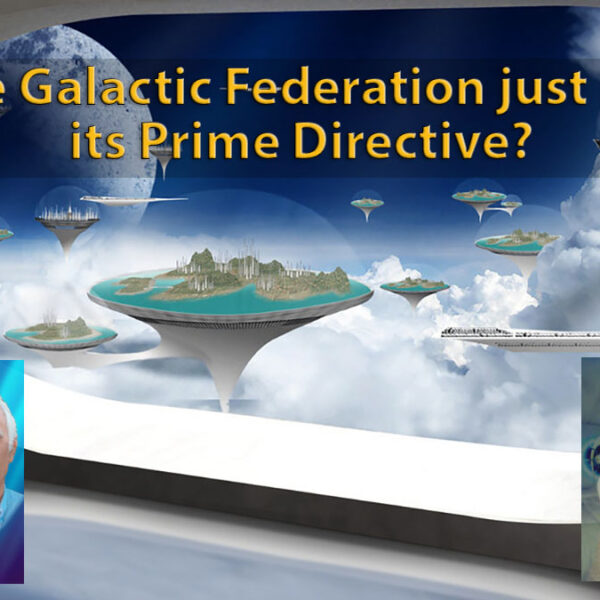 In this Exopolitics Today interview, Elena Danaan, a former professional French archeologist, discusses a recent communication she received that details the Prime Directive of the Galactic Federation of Worlds. Elena is publicly releasing the ten articles making up the Prime Directive, along with commentary by her primary extraterrestrial contact, Thor Han Eredyon.
The contents of the Prime Directive are known to participants in secret meetings and agreements that have occurred between the Galactic Federation and national space program leaders and major aerospace corporations. Its contents have not been publicly released until today.
In the discussion with Dr Michael Salla, the contents and implications of the Prime Directive are analyzed in terms of their scope and implications for humanity.
Interview available on YouTube or Rumble
What follows is the text of the Prime Directive received by Elena Danaan from Thor Han Eredyon. A PDF version of the Prime Directive is available here. 
***
THE PRIME DIRECTIVE
Galactic Federation of Worlds
I
The Prime Directive is to serve as a moral, ethical guide and legal template.
II
The Prime Directive is applicable to all cultures in any world that have not yet achieved interstellar travel capacity and have not established an organized continuous relationship with an evolved external interstellar culture.
III
Nothing within these articles shall authorize the Galactic Federation of worlds personnel to intervene in matters which are essentially of the domestic, local or private jurisdiction of any planetary system, or shall require the members to submit such matters to settlement under any articles of the Galactic Federation of Worlds.
IV
As the right of each sentient species to live following the greater universal law of Free Will, in accordance with its natural and biological cultural evolution is considered sacred, no members or personnel of the Galactic Federation of Worlds may interfere with the normal, autonomous and healthy development of native life, society and culture. Such interference includes introducing superior knowledge, strength or technology, to a world whose members and society are incapable of handling such advantages wisely, judged on their present level of spiritual, moral and technological evolution.
V
The Galactic Federation of Worlds cannot expose an evolving species to technology that the species has not yet discovered or is currently capable of developing and using.
VI
Sharing and seeding of technology above the lesser evolved race evolutionary capability of understanding is prohibited or taken to the necessary minimum.
VII
It is forbidden to interact or communicate with any native resident of a lesser evolved planet or culture using any device, appliance, machine, tool, weapon, or invention representing an improvement upon the science and technology already in existence upon said planet.
VIII
Spiritual and moral knowledge should also be restricted to a bare and necessary minimum only using communication methods and devices at the current level of understanding of the lesser evolved race.
IX
It is not permitted to make contact with or interfere with lesser evolved races unless they are threatened by an outside source. In that case it is the moral obligation of the personnel of the Galactic Federation of Worlds to evaluate the situation to determine a suitable course of action.
X
Federation personnel may not violate this Prime Directive, unless they are acting to right an earlier violation or an accidental contamination of said culture.
This directive takes precedence over any and all other considerations, and carries with it the highest moral obligation.
---
Elena Danaan's YouTube channel is available here. Her website is here.

Earlier Exopolitics Today Interviews with Elena Danaan

---
[Note: In my upcoming September 11 Webinar, Our Star Trek Future, I will discuss how the ten articles of Galactic Federation of World's Prime Directive compares to the fictional Prime Directive of the Star Trek series. The secret role played by US Navy intelligence assets in briefing Gene Rodenberry who came up with the idea of Star Treek, means that the resemblance between the Prime Directives of the Galactic Federation of Worlds and Star Trek are much more than coincidental. Learn more by clicking here.
Michael Salla, Ph.D.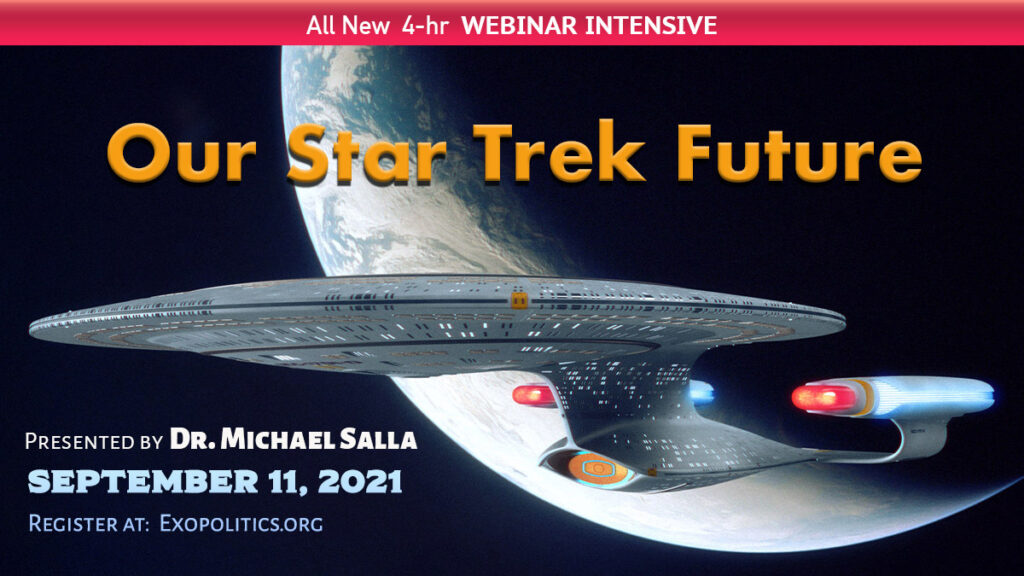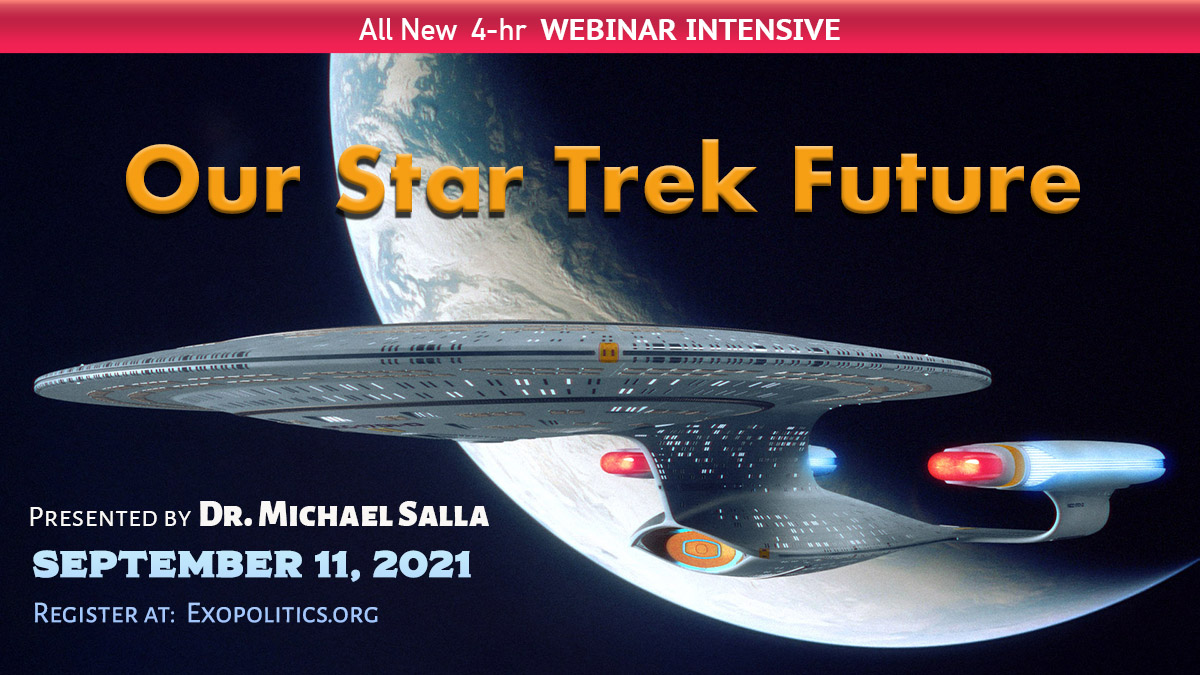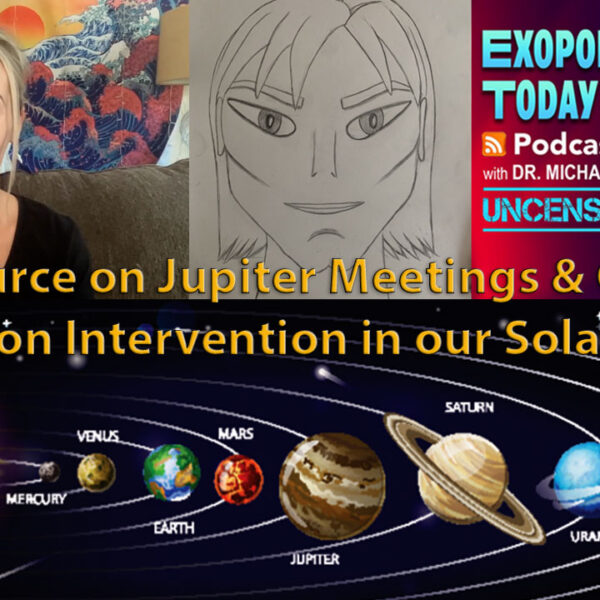 A second source on an alleged set of meetings above Jupiter has come forward to share more details of what occurred and more startling information about the Galactic Federation of Worlds intervening in our solar system. Megan Rose is a registered nurse in the US State of Florida who claims to be an extraterrestrial contactee with the Galactic Federation.
In this Exopolitics Today interview, Megan begins by discussing two alien abduction experiences at ages 5 and 9, respectively, where she was rescued by members of the Galactic Federation. She identifies her primary rescuers as two Galactic Federation pilots and warriors, Val Nek and Thor Han.
In 2019, Megan regained memories of her childhood abductions and rescues. She described a physical implant she was given which enables her to remain in touch with Val Nek who regularly communicates with her in a similar manner to how Thor Han communicates with Elena Danaan, another contactee with the Galactic Federation.
In the interview Megan discussed a telepathic message (see below) she received from Val Nek with additional details of the July 2021 meetings on Jupiter. She provides new details on Galactic Federation intervention on the Earth, Moon and Mars. Megan Rose's information provides a crucial second source on the Jupiter meetings, and corroborates information earlier revealed by Elena Danaan.
Interview Available on YouTube and Rumble
The two telepathic messages from Val Nek read out during the interview are the following. The first was received by Megan Rose in mid-August 
"Yes, I was there representing the federation. Helping facilitate things and negotiations between corporations and the alliance. The corporations, those three men, (Bezos, Musk, Branson) among other smaller corporations were chosen to manufacture technology like spacecrafts to serve humanity and help defend earth so that the federation can hand over the responsibility to the Terran people. I have been working to train their military in space travel and navigation and also training them to help use the technology that will be manufactured. I, personally, have been working alongside Terran leaders to help organize their military and choose military leaders who have the consciousness to understand benevolent space beings and how to make peace in the galaxy.
The corporations chosen are under tight strict control. They are not allowed to waiver from the agreements made. The consequences to breaking the agreements, in any way, I cannot say. But I can assure the Terran people that the corporations do not want to make enemies of the federation. These corporations were chosen because time is of the essence, we need to mass manufacture space crafts and supplies to help defend earth and quickly start training the Terran military (US navy/space force). Please understand that it is a very large operation and I have been working very hard to ensure the success of humanity. These corporations have made agreements with the alliance and have agreed to manufacture the necessities in a timely manner. Their businesses, in other parts of neighboring planets around Terra, have completely collapsed and been dismantled. Anything that does not benefit humanity has been cleaned out. We are ready to move forward. This is very good news, I salute you." -Commander Val Nek
The next update from Val Nek was received on 8/20/2021:
"The moon: The moon was liberated some time ago and put in the hands of the alliance. The US is in charge of it, in charge of arranging all the different countries on the moon. There are sections on the moon, safety zones, where meetings can take place between delegates. There are technologies being released and tested on the moon. These technologies from the GFW are put in the hands of the alliance to be used in service to humanity. The use of these technologies, the agreement to use them, is very strict and must be adhered to. There are bases there, GFW is in orbit there, training them." – Commander Val Nek
Megan Rose's website is here.
Further Reading/Podcasts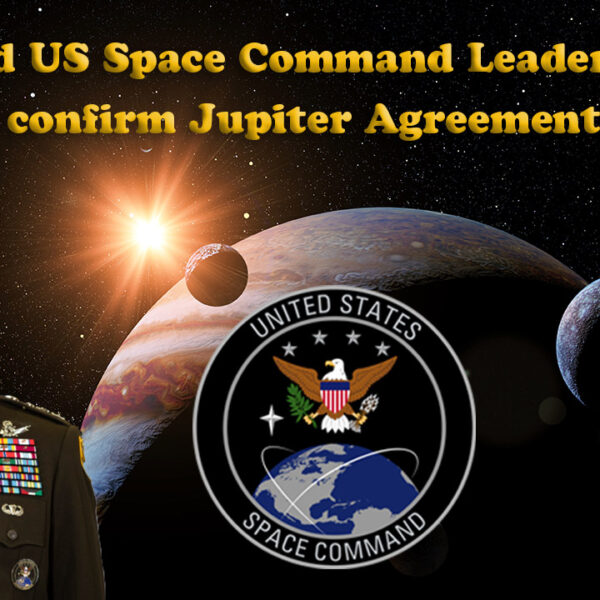 This week, US Space Command leader, General James Dickinson confirmed that over 100 agreements have been reached with different countries, agencies, and corporations for space related activities. Only a month earlier, General Dickinson allegedly attended a series of meetings above Jupiter where comprehensive agreements were reached between the Galactic Federation of Worlds and 14 spacefaring nations, including CEOs from major aerospace companies.
The goals of the Jupiter Meetings/Agreements were to regulate space activities in our solar system and release advanced technologies to the civilian sector. The US was chosen as the lead nation for heading the Executive Committee of six nations that would be responsible for managing humanity's expansion into the solar system.
In this episode of Exopolitics Today, Dr Michael Salla examines Gen Dickinson's recent statement and explains why it is compelling circumstantial evidence that the Jupiter meetings did occur.
Exopolitics Today Podcast available on Rumble and YouTube
Further Reading/Podcasts