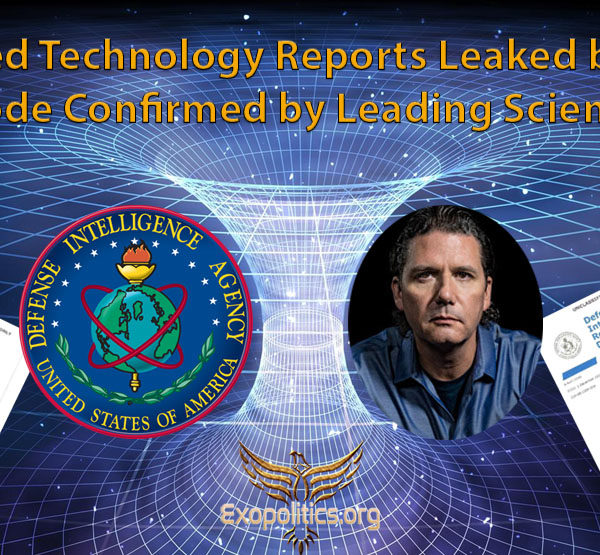 On December 17, 2017, Corey Goode uploaded two documents to his website that dealt with advanced technologies such as traversable wormholes and warp drives, which had been given to him by a confidential source. The two documents were part of a collection of 38 reports commissioned by the Defense Intelligence Agency (DIA) and have since been validated as authentic.
The two documents are titled "Traversable Wormholes, Stargates, and Negative Energy" and "Warp Drive, Dark Energy, and the Manipulation of Extra Dimensions", the first was authored by Dr. Eric Davis, and the second co-authored by Dr. Richard Obousy and Davis.
Both documents stated that they were part of "a series of advanced technology reports produced in FY 2009 under the Defense Advanced Aerospace Weapon System Applications (AAWSA) Program."
Veteran FOIA and UFO investigator, John Greenewald, confirmed that the two documents' initial public release occurred through Goode. Greenewald wrote on January 12:
I saw these documents back in late December and early January, but dismissed them as they are largely sourced/credited to Corey Goode, a very controversial figure to begin with. If they are genuine (and they may be) these documents do not appear that they were released under any official channels.  So the biggest question is, "How did Corey get them?"  I have not found an 'older' source, but am open if anyone else has. Veteran investigator George Knapp, was been able to find the names of all 38 DIA studies which are called "Defense Intelligence Reference Documents", and where the above two documents first leaked by Goode can be found. 
On June 2, UFO researcher Keith Basterfield similarly acknowledged Goode's role in the initial public release of two documents through his website.
The full list of 38 DIA studies discovered by Knapp are titled Defense Intelligence Reference Documents (DIRDs). When contacted by British researcher, Isaac Koi, Dr Davis expressed his surprise that two of the documents he had authored had been released to the public thereby officially confirming their authenticity:
 "I don't know how you got two of my DIRD reports" – "Yes! All of my DIRD reports are in the set of 38 total."
Dr Davis, a leading world scientist was here confirming the authenticity of Goode's two leaked documents. Furthermore,. In a June 24 appearance on Coast to Coast radio, Davis said:
… that 2 or 3 of these papers had been "leaked" onto the Internet, by "someone on the beltway." The beltway is a highway that encircles Washington. A reference to "inside the beltway" means matters of importance to US government officials; lobbyists; and government contractors.
Davis was saying that "someone on the beltway" was Goode's source for the two documents. This is an astounding admission!
For the first time since his emergence in late 2014, a leading scientist was on the public record in effectively stating that Goode was working with a Washington insider to reveal significant details of advanced space technologies being studied by the DIA!
A detailed analysis of the public emergence of the DIA documents, Greenewald's discovery of Goode's role, what Knapp, Koi and other researchers have concluded about the documents appears in a September 7, blog post by Mike Waskosky titled:  "Corey Goode's DIA Documents: The Unreported AATIP Revealing".
Curiously, the two documents have generated much discussion in the UFO community as Waskosky shows, but Goode's role in making them public in the first place has been widely ignored for reasons alluded to by Greenewald. Instead, the emergence of the documents, which are directly linked to the "Advanced Aerospace Threat Identification Program" (AATIP aka AAWSA) once headed by Luis Elizondo, are now widely associated with To The Stars Academy, since that is where Elizondo currently works.
Consequently, the widespread assumption is that Elizondo and To The Stars Academy are responsible for triggering the release of the two DIA (AATIP) documents. That is false. The first documents relating to these programs were made available through Goode and his own insider sources. The obvious conclusion to be drawn is that Goode has genuine insider sources from the DIA that are leaking documents to him, and he in turn is making them public.
In a December 19, 2017 post on his Facebook page, Goode explained:
This series of unclassified DIA documents are said to be used to slowly "read in" certain people in the DOD/DIA to Special Access Programs. I have reached out to the authors and requested the other documents in this series as well as the reason they were given for producing them. I have also been shown some other documents that I may be able to share with you before long. We are setting up a WikiLeaks type system that will be a "SSP-Leaks Database" soon.
Goode has since June 2015 been saying that there is a huge treasure trove of documents that deal with advanced technologies used by multiple secret space programs that are eventually going to be released.
In an email response to an early draft of this article, he said: "I would add that documents are presented in this manner (Theory) 1. To read in very conservative types 2. Plausible deniability if the documents surface, they are just 'theory'."
The two DIA documents are the first concrete evidence that such a treasure trove exists. In a news story released on May 4, George Knapp's I-Team released a third DIA (AATIP/ AAWSA) document dealing with advanced space travel technology, which is titled: "Advanced Space Propulsion Based on Vacuum Engineering" authored by Dr Hal Puthoff, who has subsequently verified the paper's authenticity.
In order for insiders to facilitate the release of similar documents, Goode is currently moving forward with the idea of creating a website similar to Wikileaks where insiders can submit information via secure encrypted means for documents to be uploaded to the public realm without being identified.
Waskosky concludes his blogpost with some very appropriate questions about the two leaked documents that Goode was the first to make publicly available:
At this point it seems that the proper question to be asking is not how Corey Goode received these documents so much as WHY Corey Goode was trusted or selected as a source to be delivering these documents during the same time period that Luis Elizondo and TTSA were assisting with the mainstream media widely disclosing this same program (albeit sans-documentation). Could it be that there are multiple factions within the intelligence agencies working towards their own version of "disclosure" with different belief systems and/or agendas?
In a previous post, I have commented upon a growing debate about whether or not the To The Stars Academy is a limited disclosure initiative controlled by the Deep State. If so, it would be natural to conclude that genuine insiders are looking for an alternative source for releasing their information, and Goode has been chosen by at least one Washington Beltway insider as a reliable source.
© Michael E. Salla, Ph.D. Copyright Notice
[Acknowledgments: Thanks to Corey Goode and Mike Waskosky for their suggestions in improving an earlier draft of this article.]
Further Reading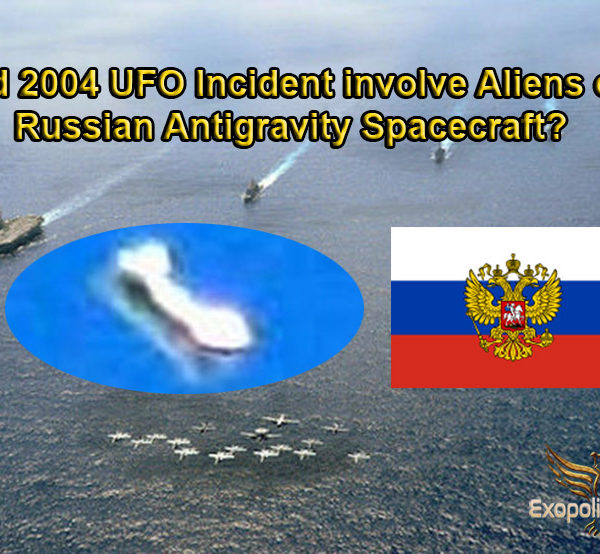 On October 11, Rockstar Tom DeLonge hosted a live streaming of the formal launch of his "To the Stars Academy of Arts and Science". During the launch, he introduced Luis Elizondo, a former career intelligence officer, who headed a nearly decade-long Pentagon program to investigate Unidentified Aerial Threats.
Film footage from a November 14, 2004 UFO incident involving multiple F-18 jets from the USS Nimitz was introduced and it was announced that official files were now made available by the Pentagon for public scrutiny.
Navy pilots described the UFO as defying the laws of physics, and not part of any U.S. conventional aerospace program as described by Dave Fravor (Commander, US Navy ret.), one of the pilots who witnessed the incident who was referred to in a March 2015 article:
On several occasions beginning 10 November [2004], the Fire Control Officer and the extremely experienced Fire Control Senior Chief had detected multiple returns descending from far above the radar's scan volume–somewhere higher than 80,000 ft.  The targets, dubbed Anomalous Aerial Vehicles (AAVs), would drop from above 80K to hover roughly 50 feet off the water in a matter of seconds.
Always over the same spot, a Lat/Long about 30NM off the coast of Baja, roughly 70nm southwest of Tijuana.  At the time, the SPY-1 was the most sophisticated and powerful tactical radar on the planet.  With it, they were able to track these AAVs while they descended, hovered and then zipped away at speeds, turn rates and accelerations faster than any known friendly or threat aircraft.  Impossibly fast.
An official US Navy Event Summary Report of the incident had earlier been made available online. Nevertheless, most of the mainstream media simply ignored DeLonge's launch and the abundant documentation related to the UFO incident.
All that changed on December 16, 2017, when the New York Times and Politico ran a story focusing on Elizondo and the 2004 UFO incident. More details were released about Elizondo's Pentagon program which we learned was officially funded from 2007 to 2012 by a $22 million grant created by a group of Congressmen led by former Senator Harry Reid.
The funds were funneled through Reid's billionaire friend, Robert Bigelow, who runs a civilian based aerospace company to build expandable human habitats for Earth Orbit and Deep Space missions.
There has subsequently been a tsunami of mainstream media reports about the Pentagon program headed by Elizondo, the $22 million funding it received and the 2004 incident. DeLonge and his To The Stars Academy was suddenly major news around the world.
The tone set in the media coverage was respectful and serious as illustrated in a Tucker Carlson interview of the Navy pilot from the 2004 incident.

The mainstream media was telling the public that it was time to discard the tinfoil hat association that has long prevented serious scrutiny of the UFO phenomenon.
Why the two month long delay in covering Elizondo's testimony and the 2004 UFO incident? Were the New York Times and Politico stories designed to kickstart a long-hoped for official disclosure process concerning UFOs which DeLonge has been suggesting for well over a year and a half with the launch of his "Sekret Machines" multimedia project in April  2016?
There is little doubt that DeLonge has been assisted by a group of high level insiders that have chosen him as the vehicle for disclosing the truth behind the UFO phenomenon. In March, 2016, DeLonge gave a number of interviews where he said that he was given access to 10 high level insiders, including generals, who had agreed to be part of his advisory team.

In mid-2016, Wikileaks released emails showing a clear link between the Hillary Clinton Presidential campaign and DeLonge through her campaign chair, John Podesta. This corroborated DeLonge's claim of being supported by high level insiders, and confirmed the US Air Force connection to DeLonge via retired Major General McCasland, the former head of a top secret research laboratory at Wright Paterson AFB. Another retired USAF Major General, Michael Carey, had written a back cover endorsement of Sekret Machines.

Indeed, subsequent UFO references by Clinton and Podesta, during the campaign appeared to be laying the foundation for future disclosures by a Clinton Presidency that would dovetail DeLonge's initiative.  The successful Trump Presidential campaign was a major setback in what appeared to be a highly orchestrated disclosure initiative that could be traced to the USAF.

This suggests that DeLonge is part of a USAF sanctioned disclosure initiative and any UFO cases that are officially released are designed to support his effort. This gives us a clue as to the likely origin of the UFOs witnessed and recorded from the 2004 Nimitz incident, which was carefully handpicked for DeLonge's October 2017 launch of his To The Stars Academy, and the subsequent New York Times and Politico stories.
In his 2016, fiction based on fact book, Sekret Machines, DeLonge referred to a secret space program operated out of Area 51, Nevada, featuring both triangle and saucer shaped craft that were capable of defying the laws of physics through their antigravity technologies. It's important to emphasize that the purported facts in the book were presented to DeLonge by his 10 man advisory team, whom he believes have provided him the most authoritative disclosure yet to emerge on the topics of UFOs, extraterrestrial life and secret space programs.
The connection to the 2004 incident involving the USS Nimitz now becomes pertinent. In releasing official Pentagon information about the 2004 incident, was the intent to reveal the existence of extraterrestrial piloted UFOs or of a secret space program run by a rival nation state?
The answer found in DeLonge's Sekret Machines is that both the USAF and Russia are described as possessing their own fleets of antigravity spacecraft capable of defying the laws of physics. Russia's secret space program is described throughout the book as clear threat in terms of overflights of US territory and nuclear facilities, abductions of American citizens, and hostile military actions against US space assets.
There is little mention in DeLonge's book of extraterrestrial life other than a vague reference to ancient Gods that deceived humanity through their advanced technologies, which today are seeded to major nations as modern apples of discord.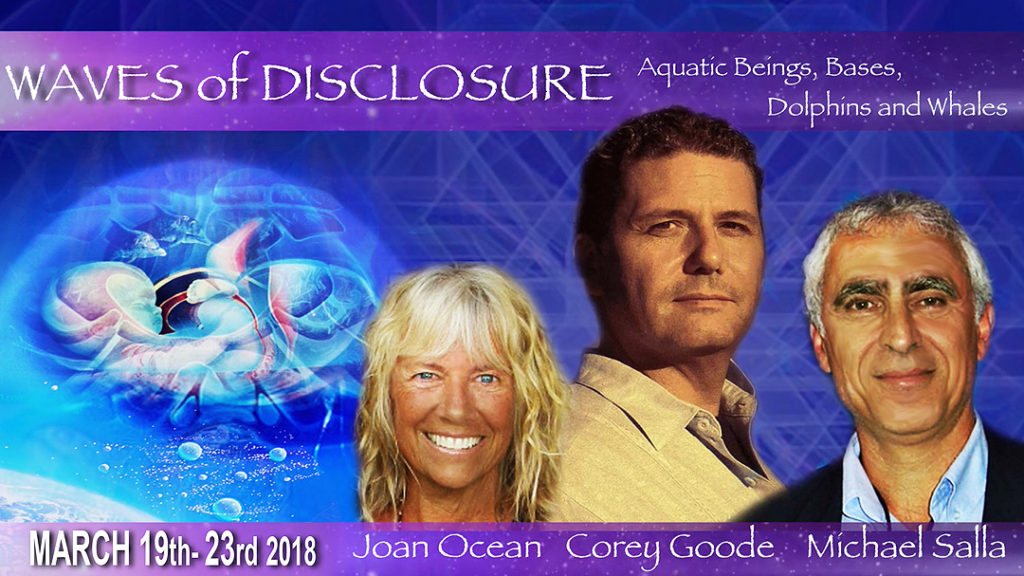 DeLonge's first Sekret Machines book is an effort to depict the UFO phenomenon as primarily involving advanced aerospace vehicles first developed by Nazi Germany during World War II, and then reverse engineered by the US and Russia with the help of German scientists previously involved in the Nazi programs.
It's worth emphasizing that the high level of insider support given to DeLonge suggests that his books and initiatives are part of an officially sanctioned disclosure process, which is backed by the USAF in particular, and the Pentagon more generally.
All this suggests that the 2004 incident involving the USS Nimitiz will fit a narrative that is slowly emerging through DeLonge's Sekret Machines book series and To The Stars Academy. This firmly points to the incident eventually being depicted as Russian antigravity craft taking a menacing posture to the Navy battle group.
There are obvious political advantages in depicting Russia possessing a secret space program that menaces US warships in international waters. This would make it possible for the Pentagon to receive substantial increases in funding for its own USAF run secret space program, which is just as advanced as the Russian program, according to DeLonge.
Depicting UFOs as national security threats posed by the Russians, with their steadily growing alliance with China, would enable programs created to deal with this threat to be kept highly classified. Indeed, the name of Elizondo's Pentagon project, the "Advanced Aerospace Threat Identification Program", alludes to such a process already being underway.   
Finally, revealing a Russian connection to the 2004 Nimitz incident, whether contrived or not, would feed into the anti-Russia hysteria that was generated by the US intelligence community over the election of Donald Trump. Fed by this hysteria of unknown Russian interference in the most sacrosanct of US political processes, many American citizens would likely buy into a new media narrative that Russia, with the growing support of China, has become a major global threat through a secret space program.
I hope I'm wrong but there are clear signs that DeLonge's Sekret Machines and To The Stars Academy disclosure initiatives are evolving into a "limited hangout". Some of the truth about secret space programs and advanced technologies will be released, which is a welcome development. However, important information about other key aspects to the UFO phenomenon, such as extraterrestrial visitation, a German Secret Space Program that survived WWII, and a Navy run space program called Solar Warden operating in deep space, will continue to be suppressed.
The 2004 UFO incident is intriguing, and there may well be an other-worldly component, but it's highly likely that this particular incident was chosen so that Russia would be eventually identified as the culprit for political reasons. I'm sure major US defense contractors are salivating at the prospect of building fleets of armed antigravity spacecraft to respond to a contrived Russian (and Chinese) threat to US national security through a secret space program.
© Michael E. Salla, Ph.D. Copyright Notice
Further Reading