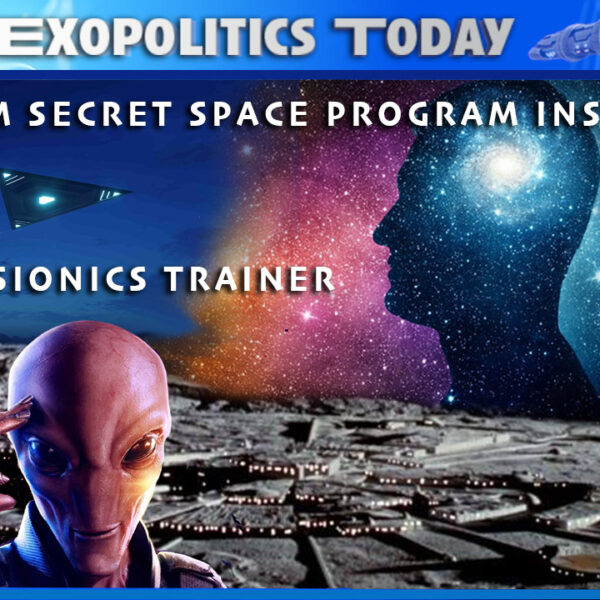 Randy Cramer claims to have completed a 20 and back tour of duty with a secret space program where he attained the rank of Captain in the USMC special section. He was sent to Lunar Operations Command in 1987 for his induction and spent the next 17 years as a supersoldier protecting Mars corporate colonies from attacks by indigenous Reptilian and Insectoid species.
Randy says that he subseqently spent 3 years as a pilot of various types of spacecraft that belonged to the Solar Warden space fleet. He asserts that he next completed a ten year assignment performing rescues or assassinations in special space operations. Randy has undergone a lie detector test which confirmed that he was not being deceptive and he discusses the results in the interview.
Interview available on Rumble, YouTube & Odysee

Audio Podcast on Apple, Spotify, or Google
Randy Cramer currently teaches psionics courses. More info is available on his website: universityofconsciousevolution.com
Further Reading/Interviews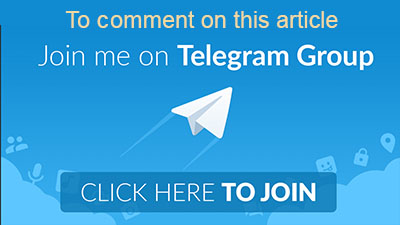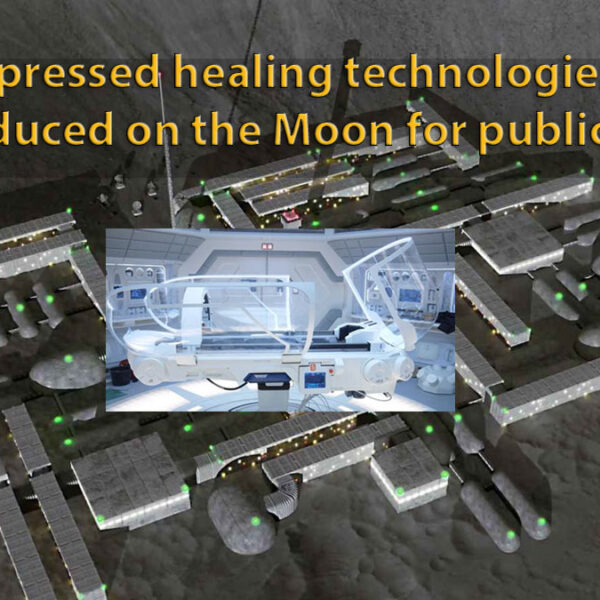 On September 11, I received an important update concerning the impending public release of advanced healing technologies that are being mass produced on the Moon, as a result of the Jupiter Agreements involving military and space program officials from 14 nations and cutting-edge aerospace companies that occurred back in July. The update was given by Val Nek, a High Commander of the Galactic Federation of Worlds who took part in the Jupiter Agreements, according to Megan Rose who relayed Val Nek's intel.
Val Nek's update involves Lunar Operations Command (LOC), a former German/Nazi base on the Moon that initially was handed over by the Dark Fleet to US authorities including the Air Force Secret Space Program, NASA, CIA, National Reconnaissance Office, National Security Agency, and a consortium of corporations in the 1970s, as a result of secret agreements. This corporate consortium became more dominant over the subsequent years in managing the LOC and has been called the Interplanetary Corporate Conglomerate.
The first Secret Space Program insider to discuss LOC was Randy Cramer who came forward in April 2014 with his revelations. He says he was taken to LOC for induction and training, before being sent to Mars for a 17-year period as a supersoldier to fight indigenous Reptilians and Insectoids to protect Mars corporate colonies, before serving in the Solar Warden program for a further three years in deep space operations. He described being returned to the LOC at the end of his "20 and back" program in 2007, when he was put through age regression technologies that reversed his age back to 17. He was then returned back in time to when he began his service in 1987.
Randy's experiences on Lunar Operations were very similar to what was later described by Corey Goode in early 2015 when he came forward with his experiences. I compared Randy and Corey's experiences in an article published in April 2015, and also incorporated them along with another insider, Michael Relf, with information about events on Mars in a chapter of Insiders Reveal Secret Space Programs (2015). Other insiders have since come forward describing their own experiences at LOC and the advanced medical technologies that exist there.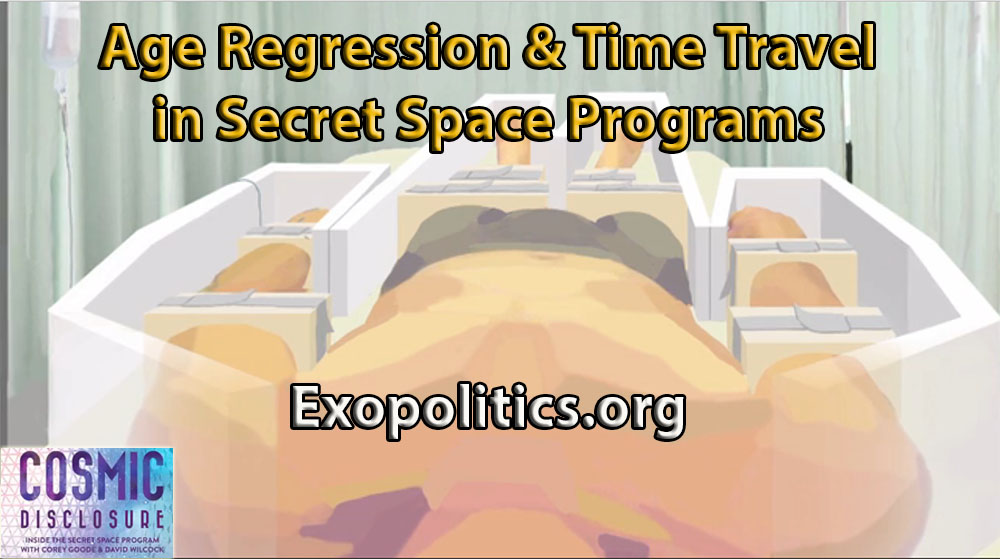 Consequently, Val Nek's information that LOC will be repurposed for the mass production and release of advanced healing technologies to humanity is very important news. This is what Val Nek (VN) said:
VN: I can now report that Lunar Operations Command is in the process of being remodeled into a medical facility for the Terran military. There are technologies, as you know, being manufactured. I repeat again, that these technologies are advanced technologies from the Federation and are being manufactured by the Terran people. The technology that will be present in Lunar Operations Command are medical technologies. It will be used as a medical base for the Terran military.
It is necessary to point out that until this time, real healing technologies have not been available to the Terran people. It was and is important to the Federation that these technologies be released in the proper way, through us (the Federation) and the [Earth] Alliance. Thus, these medical technologies and the release of such, is also outlined in the Jupiter agreements. The Terran military is to help manufacture these technologies as well. Their scientists and medical personnel are being retrained and educated by the Federation.
Lunar Operations Command was chosen as the medical facility because of its vast space and also its location on the moon. The location on the Moon makes it very accessible. The Alliance is in charge of Lunar Operations Command and organizing the Terran military there. The facility is being renovated with special technology. This technology is very interesting to the Terran people as it has never been used before.
Val Nek's information here is that the Earth Alliance has assumed control over the LOC, thereby replacing the Interplanetary Corporate Conglomerate that was closely aligned with the Dark Fleet.
Furthermore, whatever age regression and healing technologies that existed at LOC for secret space programs are now being augmented by healing technologies provided by the Galactic Federation that will be mass produced by the Earth Alliance. These healing technologies will be used by the multinational space alliance being assembled under the Artemis Accords and Combined Space Commands under US leadership, as stipulated in the Jupiter Agreements, which was covered in a previous article.
What's most crucial is that these advanced healing technologies will be released to the rest of humanity, which is a very welcome break from past practices where such technologies were only available in highly classified programs to a select number of participants. Presumably such technologies will be very helpful in dealing with many chronic diseases, life threatening injuries, and global pandemics.
Val Nek continued his update as follows:  
There are healing frequencies that are blasted in certain sections of the medical bay at this facility. We are using this technology to heal the super soldiers and slaves that we have rescued from Mars. As these people are victims of our enemy, it is the Federation's responsibility, once they were evacuated, to give them proper medical attention. The technology is frequency based … I cannot be too specific, however, I can explain that when the body comes in contact with these frequencies, it rearranges the atoms to its original structure, completely healing the DNA and returning it to its original sequence.
This process is especially beneficial for the super soldiers who have undergone trauma based mind control. The trauma in their brains has caused the neurons to form strong links between each other, in a pattern that usually cannot be undone naturally or without intervention. While nothing is impossible, the best form of healing we can offer is through medical intervention. The high frequency retrains the brainwaves to behave in a normal pattern very quickly instead of the soldier doing years of therapy or psychotropic medications to retrain the brain tissue. I am happy to report that this process is ongoing and will report more when the time is right.
Upon hearing Val Nek's information about healing frequencies being blasted through the medical bay of LOC, I immediately thought of Nikola Tesla's electromagnetic frequencies that he believed could be used to both heal people and to enhance their mental capacities. I asked Val Nek about Tesla and his inventions, and his reply appears below after the completion of his September 11 update.
The September 11 update continued with Megan (M) and Val Nek (VN) having a Q and A:
M: So has Lunar Operations Command already been refurbished or is it in the process of being refurbished, is it functional as a medical facility?
VN: There are sections of it that are operational. It is a very large facility, it has not been completely refurbished. There are other sections of the facility that will also be used for other things that will be reported at a later date. The operational sections are being used to recover the human soldiers from Mars.
M: Are you talking about med beds?
VN: We do not call them med beds…. the concept of med beds, yes this medical technology is similar to what you call med beds. Because of the potential for this technology to be misused or sold for profit, and not for the benefit of Terra, the Federation is very strict on how it will be administered as outlined in the Jupiter Agreements.
It's worth pointing out that med bed technology was part of the pioneering space medicine that was being developed by a major aerospace company, TRW, from 1967 to 1971, according to William Tompkins, who worked there at the time.
Age regression, and other advanced medical technologies for the aerospace industry were developed at TRW, which was later acquired by Northrup Grumman in 2002. I asked Val Nek about this Grumman connection and his answer also appears below in response to my questions.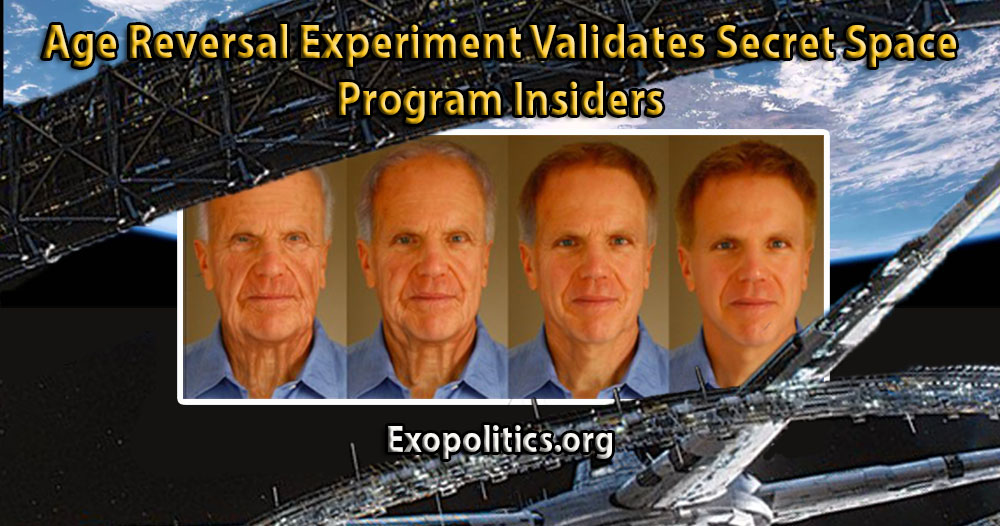 Megan and Val Nek's Q & A continued as follows:
M: So some of these technologies have already been manufactured for use?
VN: Yes in preparation for the liberation of Mars and the Dark Fleet leaving, agreements were made on a smaller scale than the Jupiter agreements to manufacture some of these technologies by the [Earth] Alliance. As I said, Lunar Operations Command is in the hands of the Alliance and so are their manufactured technologies. The medical technologies, the same ones manufactured on a smaller scale by the Alliance, will be manufactured on a larger scale, mass produced by corporations that participated in the Jupiter Agreements.
[M] Val Nek gave me an image of this technology being used: I was shown a person lying down with a frequency around and running through their body. Val Nek's explanation of the image.
[VN] The frequency is a higher frequency and has an inter dimensional component. It goes between the matter and uses magnetic force to rearrange the DNA to its original pattern. In each strand of DNA, there are sequences that are held together by a magnetic pattern. This pattern is identified by the technology and then rearranged to form that pattern. It is very advanced.
M: What is the technology made out of?
VN: It is made out of precious metals and other elements…some of it natural to Terra and some of it is not natural to Terra.
M: Is there a reason why you have been giving so much intel recently?
VN: Because I think it's important to notify the Terran people of our ongoing operations. They need hope.
It is very helpful to know that the Galactic Federation is being proactive in encouraging the Earth Alliance to release suppressed and newly acquired advanced health technologies in order to give the rest of humanity hope. It is indeed a challenging time for humanity as individuals have to deal with lockdowns, job losses, depression, suicides, etc., as the Deep State plays its final cards to ward off their inevitable defeat by the Earth Alliance and their Galactic Federation partners.
After receiving Megan's update, I [MS] asked Val Nek five questions and what follows are his answers:
[MS]. 1. Val Nek said that the release of medical technologies is part of the Jupiter Agreements. Does he know how many of the 5,915 suppressed patent applications in the US Patents and Trademarks Office for the year 2020 involve medical technologies?
VN: I am not sure about the exact calculation for the year 2020….I can say, I know, about half of those patents include suppressed medical technologies. The reason the Federation is involved with the suppressed patents is because they involve extra-terrestrial technology that was suppressed by our enemies and we are in accordance by Federation laws, righting a wrong. We are also helping to improve upon these plans, the schematics for the technology so that it is the most up to date.
At the end of 2020, the US Patents and Trademarks Office reported 5,915 patents being withheld due to secrecy orders being placed by one or more Federal government agencies. Such orders effectively put the patents in limbo where they can't be developed for commercial release, but may be incorporated into classified programs.

[MS]. 2. Also, do the Jupiter Agreements refer to the release of new energy and propulsion technologies that are also part of the 5,915 suppressed patent applications in the US?
VN: I am very happy to report that free energy is part of the Jupiter Agreements. I can report that a corporation run by one of the men that was speculated to be in attendance at the Jupiter Agreements, and later confirmed, by Thor Han and myself, will be manufacturing some of the free energy and releasing it within the decade. Of course, you can speculate who this might be, but I am unable to name the person or corporation specifically.
My speculation is that it is either Elon Musk's SpaceX or Jeff Bezos' Blue Origins that will manufacture free energy technologies for commercial release. Musk's SpaceX is planning ambitious missions to Mars later this decade to set up colonies. The development of free energy technologies would make such an endeavor feasible so I would lean towards SpaceX as the company Val Nek is alluding to.
[MS]. 3. Val Nek refers to healing frequencies that are used to heal supersoldiers and others suffering brain trauma and/or mind control. This sounds very similar to the kind of EM frequencies that Nikola Tesla promoted for healing and brain enhancement in the early 1900s. Is it correct to say that these kinds of EM healing technologies have been suppressed for more than a century by the Deep State?
VN: I am very amused by this man, his is very sharp (referencing Dr. Salla). Yes exactly, these ideas and technologies were given to Nikola Tesla over 100 years ago by the Federation. Since these ideas and technologies, the ideas and schematics, were interfered with by our enemy, we have the right in accordance with our law, to intervene and right a wrong. It shall be noted that these improvements will benefit all of humanity, not one specific country, and administered as such, as they were originally intended. The Nazi-Reptilian alliance (the Dark Fleet) and the Cabal, as you call it, interfered with the evolution of society by suppressing these advancements. So in the interest of balance, we are involved with releasing to humanity what is rightfully theirs.
Tesla's inventions in this regard actually began to be implemented in Sweden for school classrooms in 1912, just before the events of World War 1 swept aside these pioneering efforts. A story appeared in Popular Electricity Magazine on Dec 1, 1912, titled "Tesla's Plan of Electrically Treating School Children," which explained how finely calibrated electromagnetic baths had special healing and brain enhancement properties.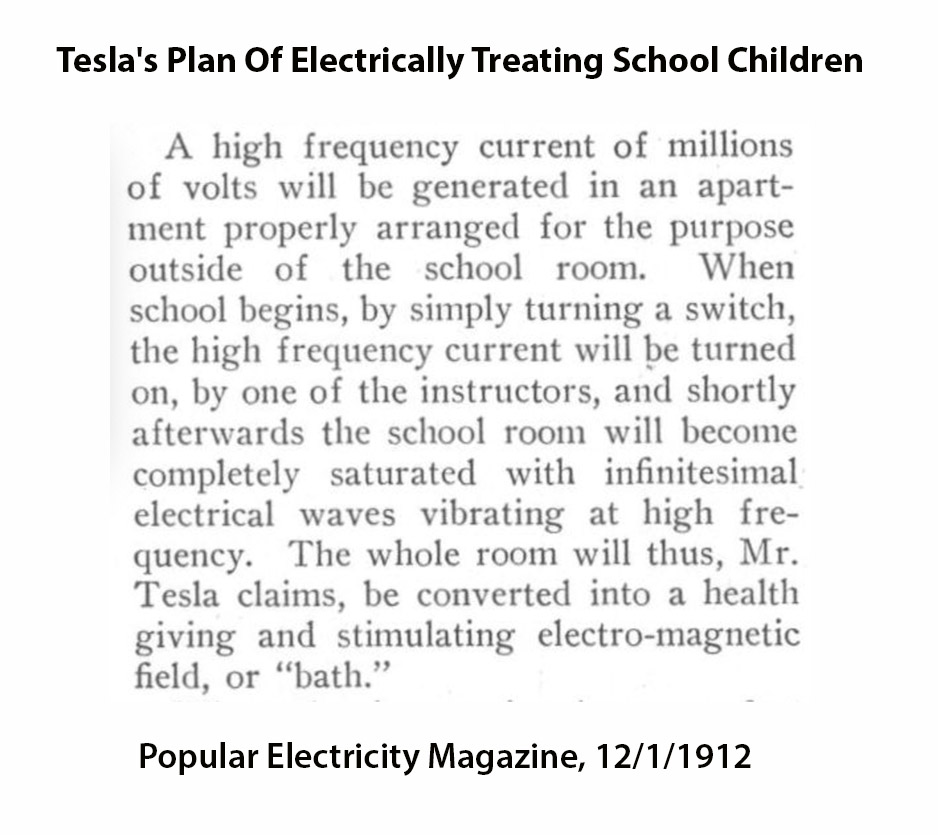 My questions to Val Nek continued thus:
[MS] 4. Regarding the healing technologies that are about to be mass produced by corporations, does this include companies such as SpaceX, Blue Origin, Virgin Galactic, Bigelow Aerospace that have an interest in such technologies for prolonged space travel?
VN: Because this involves parties that are working with, but are also separate from the Federation, I cannot completely answer this question in the interest of the companies privacy, but also Megan's safety. You can speculate if you wish, but I cannot confirm.
This is not the first time Val Nek has referred to the need to protect Megan from repercussions for releasing intel. The home of Megan's mother was visited by four Men in Black a few days ago making inquiries about a young lady, Megan. It's clear that the visit was meant to send a message and intimidate Megan's mother, and thereby influence Megan not to continue releasing updates.
My final question was thus:
[MS] 5. Finally, William Tompkins said that from 1967 to 1971 he worked at TRW and they were working on age regression technologies that were later incorporated into the US Navy Secret Space Program. TRW was acquired by Northrup Grumman in 2002. Therefore is Northrup one of the companies that participated in the Jupiter Agreements and will be involved in the mass production of healing technologies to be soon released to the Terran population?
VN:  I cannot say much because these companies are separate from the Federation, but you can speculate if you wish. I am aware of the schematics given and incorporated into the US Navy at that time. I can also confirm that I am aware of the Federation being in touch with the Navy during this time period. The healing technologies given at that time were very advanced and will be similar to those being released. The new technologies being released are over sighted by the Federation to ensure they are the absolute safest and most effective. It is important to note that these technologies will be in accordance with the evolution of humanity. By this I mean everything has a potential to be misused for nefarious reasons, which is why the Federation and the Council of Five is involved with overseeing these projects while working with the Alliance.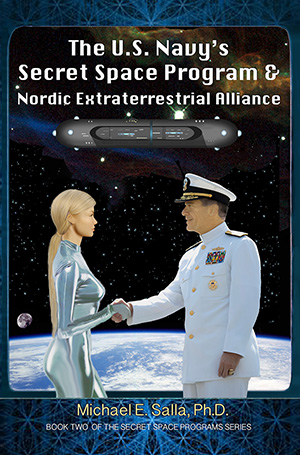 Val Nek is here confirming that the US Navy did acquire such advanced technologies at the time, and further that it was working with the Galactic Federation. In short, the Nordic extraterrestrials that William Tompkins repeatedly referred to in his books and interviews, were members of the Galactic Federation.
What is also clear is that Val Nek will neither give nor confirm specifics, but invites speculation about the companies and individuals involved in implementing the Jupiter agreements. My best guess consequently is that Northrup Grumman continues to be associated with the production of advanced healing technologies, and will be among the companies setting up mass production facilities at the LOC.
In conclusion, it is clear that the Galactic Federation is taking action to rectify the wrong done to humanity due to the repression of many advanced healing technologies over the period of the last century dating back to the pioneering work of Nikola Tesla. Under their Prime Directive, the Galactic Federation is permitted under Article IX and X to take action when wrongs are perpetuated by off-planet species such as the Draco Empire and the Orion Alliance, who began intervening in human affairs in the 1930s, as a result of secret agreements reached with Nazi Germany.
The early agreements with Nazi Germany and subsequent agreements with Draconian and Orion extraterrestrials involving the US and other nations led to the suppression of thousands of free energy, exotic propulsion, and healing technologies. This is best evidenced today with the 5,915 patents that have not been publicly released due to secrecy orders being placed upon them. What Val Nek is effectively saying is that many of these suppressed technologies, along with newer contributions from the Galactic Federation, are currently being mass produced on the Moon and will be soon released into the public arena. That indeed is a prospect worth looking forward to in these dark times on our planet.
I wish to thank Megan Rose for relaying Val Nek's information and answers to me. Megan's website is here.
© Michael E. Salla, Ph.D. Copyright Notice
[Video version of this article is available on YouTube & Rumble]
Further Reading/Podcasts



Secret space program whistleblower Corey Goode (aka GoodETxSG) claims he has just completed three diplomatic conferences with representatives of different secret space programs, human looking extraterrestrial visitors and global elites. The purpose of the conferences held from June 5-7 were to find how each of these groups would respectively respond to the disclosures soon to occur where humanity learns about the existence of extraterrestrial life and secret space programs; and where a new global financial system replaces the current exploitative one that leads to 'financial slavery' for many. In Corey's responses to questions about the three conferences (see below), he explains each in terms of where they took place, who was attending, the way each conference was organized, its agenda, outcome, and what his own role was in attending these conferences.
Corey has already given a report of his June 7 meetings and a detailed report of his June 9 meeting, but not of his June 5 meeting. He has described how he was taken to each of the conference meetings in the early morning hours where a blue sphere or orb would appear in his home and physically transport him to each location. He describes the sphere as belonging to a recently arrived group extraterrestrial visitors called the "Sphere Being Alliance" that are facilitating major global and solar system changes as a result of transformative cosmic energies coming into our region of the galaxy. Corey describes the key role of one of Sphere Alliance's representatives in the meetings, "Raw-Tear-Eir," who is a Blue Avian, one of five extraterrestrial races making up the Sphere Alliance.
The June 5 meeting took place at "Lunar Operations Command," on the far side of the moon, and was with the "SSP Alliance Council" which he describes as "a tenuous alliance of leaders who have cliques and sub-factions that do not completely trust one another." Most members are from the Solar Warden Space program, with others made up from defectors from the Interplanetary Corporation Conglomerate (ICC), members of the "Dark Fleet" caught within a solar system wide quarantine imposed by the Sphere Being Alliance, and others from smaller rogue military space programs (for descriptions of the different SSPs, click here). Corey describes how information about U.S. government personal file was recently collected and will be used in upcoming war crime trials where the "defectors" will testify. This was especially significant given that on June 4, it was announced that the personnel files of four million U.S. government employees had been hacked. The incident was blamed on China.
The June 7 meeting involved representatives of up to 60 different humanoid extraterrestrial races with their own distinct interests about the Earth's future. Corey clarifies that he is the delegate representing the Sphere Being Alliance, and therefore given a delegates place at the meeting where he can listen to all that transpires through the delegates chair which has universal translator type technology where all that is said and heard is translated. Other sitting in non-delegate chair, such as the SSP Alliance Council representative, Lt Col Gonzales, do not know what is said, and rely on Corey to report back to them.
Corey describes the June 9 conference and elaborates on some of the issues arising from his detailed report about it. He describes the Committee of 200 and other groups representing elite interests on Earth as attempting to stall, distract or manufacture violent conflicts that will enable them to prevent future disclosures about Secret Space programs and extraterrestrial life. These global elites appear most concerned about being exposed and tried in future Nuremberg-like war crimes trials.
The issues discussed at the three diplomatic conferences Corey Goode claims he attended from June 5-9 are astounding in their implications. If he has accurately reported what occurred, then humanity is about to witness the most remarkable set of disclosures about extraterrestrial life and secret space programs imaginable. The scope of these programs, and the crimes committed in them, will lead to war crimes that dwarf those conducted at Nuremberg, and will usher in enormous global changes at a political, technological and economic levels.
While some cite lack of documents and hard evidence in support of Corey's claims as reason to dismiss them, my own investigations of the claims of whistleblowers and extraterrestrial contactees suggest another approach. Carl Sagan's dictum "extraordinary claims require extraordinary evidence" is not sensible when it comes to the claims of whistleblowers and contactees simply because their revelations typically involve national security topics that are highly classified. This historically has made it illegal for evidence of these topics to be publicly circulated, thereby making it almost impossible to confirm such claims.
A more appropriate research dictum to apply to Corey's claims is "extraordinary claims require an extraordinary investigation." That requires keeping an open mind as we analyze Corey's claims; consider personal factors such as his sincerity, commitment and consistency; circumstantial evidence; look for documentary and hard evidence, interview supporting witnesses such as Lt Col Gonzales, and analyze any documents that emerge that may be part of the promised massive document dump that Corey had described as accompanying the "full disclosure event."
© Michael E. Salla, Ph.D. Copyright Notice
---
Questions for Corey Goode on June Secret Space Program Meetings
[Questions sent on June 9. Answers received on June 10]
Q1. On the morning of June 5 you say you attended a conference meeting concerning the SSP Alliance Council, can you describe what the Council is and what SSP groups make it up?
The "SSP Alliance Council" is a group of leaders from various levels of Battalions, Regiments, Divisions, Wings and Corps from each of the allied groups that make up the Alliance. There are a large number of members of what was the Solar Warden Project and defectors from what is referred to as the ICC (which is made up of many corporate groups/arms with one head), remaining Dark Fleet members and members of several Military Black Op's Programs including some lower tech groups that were invited into the Alliance more recently. The majority of personnel were drafted from MILAB Programs or were born off world, and when they came of age were told their career path.
This SSP Alliance Council is a tenuous alliance of leaders who have cliques and sub-factions that do not completely trust one another. There is an agreement that they all meet and agree on actions under certain rules of engagement and codes of ethics established by a committee. As we know from what occurred with the two rogue attacks against an ICC Mars Asset and Joint Secret Earth Government and ET Base on Earth ("The Two Atrocities") these rules of engagement are not always followed. This seems to also be true of the loosely organized "Earth Based Alliance" where some factions are making deals with the opposition that are not sanctioned by other members.
Q2. Please describe who else attended the Council meeting in terms of their affiliations, status, etc?
The SSP Alliance Council was present as were a large number of "Secret Earth Government/Syndicate Defectors" who are under the "Off World Witness Protection Program" (Along with their families). There were also representatives from several "Earth Based Alliance" groups present.
This was an unusual meeting because of the types of people that were present. There was a presentation of the information provided to the Alliance Council by the Defectors and what they would testify to. The "Earth Based Alliance" then presented a large amount of information that they had just obtained through hacking and espionage from western governments (U.S. and E.U.). Once this presentation was over, the "Earth Based Alliance" and the "Defectors/Witnesses" were escorted to the next part in their activities.
The room was secured and "Raw-Tear-Eir" appeared briefly to deliver a message that was directly related to the material and topics covered before the brief intermission when the other participants were escorted out of the room.
Once again in the room directly next to the one we were in there was another group of approximately 50-60 civilians who were brought up for a conference and given a tour.
Q3. Where was the SSP Alliance Council meeting held, and please describe how you were taken there and returned?
This council meeting was also held at the LOC [Lunar Operations Command] in the VIP area where most people are not permitted to enter. It is much nicer and ornate than the rest of the base. I was picked up and delivered back home in the same fashion that has become the SOP after the SSP Alliance no longer picked me up in my back yard in their small 5 person shuttles.
There had been a MUFON report that was quite detailed that was filled out the night of one of the meetings and I was informed that some agency operatives had moved into nearby rental properties to surveil the activities of my property.
Since that time the "Orb Beings" that are blue to indigo in color and range in size from a golf ball to a beach ball will arrive through the walls of my bedroom and zig zag around until I get out of bed and indicate that I am ready for the journey.
The orb being then zips to within 18 inches of my chest and then rapidly expands to where I am floating in the center. At that point the orb being zips through the wall of my room and I am at my destination in moments (almost instantaneous). In this case it took me to the Moon where the LOC is located, then took me to a Sphere to have a short meeting with "Raw-Tear-Eir" and then back to my room where the clock would show I had been gone only a few minutes or so.
It took a while to get used to this method of travel because when they first zip off you feel time/space distort in sort of "smear/blur".
Q4. Can you describe how the meeting was conducted? Was there an agenda followed, a chairperson presiding, minutes taken, etc.
This meeting was different than the normal meeting. Usually I am dropped off by the orb being in a closed room and then am greeted by the person now known as "Lt. Col. Gonzales" (not his actual name). As explained, he is the SSP Alliance Council's liaison to myself and he too has had personal contact with the Blue Avians for almost the exact amount of time I have. This made him the SSP Alliances natural choice to be the "Sphere Being Alliance Delegate". He was contacted by the Blue Avians and given my name directly by them as their choice for their delegate.
Since that time we sort of report to each other and he pretty much runs the Council Meetings even though most of the people in the room outrank him. He normally controls the cadence of the meetings and what is covered in which order on the agenda list. In this last meeting he somewhat did this but there was another SSP Alliance Council member who had been working with the two guest groups who were presenting a lot of the information. He and I were mainly observing during this part of the meeting.
Q5. Was the meeting held in a conference-like setting around a table, theater-like setting with a panel in front of an audience, or some other format?
There are two very large theatre style conference rooms in the VIP area of the LOC (that I have seen). One of them is usually occupied by a civilian conference. I have not been briefed on exactly what goes on in those meetings yet. The Council meets in the next room over, which is identical. I do not know exactly how many swivel seats are in the room but we have had approximately 300 people in one meeting at one time.
There is no podium and where ever you stand and if you are the one speaking your voice carries to every square inch of the room via some unseen technology. There are what look to be extremely large screens that resemble the "Smart Glass Pads" that I have described in the past. They have not been used so far in our presentations.
Q6. In your report of the June 5 meeting you say that the "Earth Based Alliance" has accumulated a lot of personal data of individuals for future war crimes trials through hacking of "Western Government Personnel Databases." Can you elaborate on who comprises the Earth Based Alliance, and whether the June 4 announcement that 4 million federal workers files were hacked in Dec 2014 is part of this Earth Alliance operation?
This information came from a series of hacks and inside operations. It was stated that most of the information was fresh intelligence that had just been obtained. It was that same day after the meetings that I heard about some massive hacking breaches in the U.S. during the time frame you mentioned. I'm certain that was a part of the data they had obtained but I also have the feeling there was much more that they had gotten a hold of more recently from both the U.S. and the E.U.
Q7. You have recently described yourself as a "Blue Avian delegate," to the Council meeting please describe what that means and whether the Blue Avians have more than one delegate at meetings and/or attend themselves?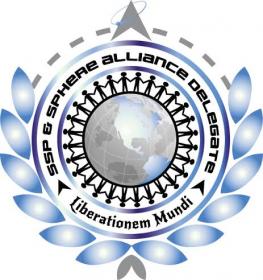 That was a conversation on Facebook after I uploaded a new graphic that I created that said "Blue Avian Delegate". I am actually considered a "Sphere Being Alliance Delegate" as strange as that sounds. This means that I speak on their behalf at the ET Super Federation Meetings which the Sphere Beings will not openly attend or take part in, and I also end up doing what amounts to being an interpreter when the Blue Avians are present at a SSP Alliance Council meeting.
They will communicate directly to me via telepathy and I then repeat word for word what they want me to communicate to the members. When I speak on my own I am speaking only on my own behalf and from my own opinions and biases. I am the only delegate they choose to have communicating for them at the present. There have been times when they have communicated information through Gonzales but this was mainly prior to me being named the delegate by the Blue Avians. He is still in contact with the Blue Avians and has his own relationship with them apart from my own.
Q8. In appointing you to be a delegate does that mean that the SSP Alliance Council recognizes that you provide a perspective for the common interests of private individuals/humanity in general that otherwise would not be adequately represented at Council meetings?
No, I only speak on behalf of the Sphere Being Alliance. At the ET Super Federation Conferences there are "Earth Delegates" that are people that rotate in from the many Secret Earth Government Groups and Syndicates as well as other groups that I am not familiar with. These people who are the self-appointed "Elites" speak on all of our behalf while they are standing in as the "Earth Delegate". The SSP Alliance provides "IE" support (three Intuitive Empaths) for the Sphere Alliance Delegate as well as is allowed to stand one council member behind the seated delegate. This is the allowed configuration of all delegate seats. The delegate sits on an elevated chair, three IE's are in lower chairs in front and to the side of the delegate and the councilor stand to the back of the delegate.
Gonzales has been appointed the SSP Alliance Delegate but the Super Federation Group has not recognized them. The ET Groups barely tolerate two humans sitting in delegation roles on the floor as it is. Therefore Gonzales is in the position of standing behind me during the conferences. The problem with this is that at these conferences there is a standard language that is spoken. I assume that most of the ET's know this language but there is also a being doing a strange sign language whenever another delegate is speaking. When sitting in the chair it acts as a translator and you understand what is being said.
All of the times I previously worked in IE Support I never understood what was being said. I was invited to speak at the first conference we were invited to. I stood up at the front and spoke for a short time and afterward the SSP Alliance support team asked me what I was saying. I thought I was speaking English but they told me I was speaking that weird monotone ET language and they didn't understand a word. Because they have to rely on me to report accurately and truthfully on what was discussed the SSP Alliance Council is not at all happy that their delegate is not allowed a chair.
Q9. You have also revealed that you attended a June 7 meeting with the "Super Federation Conference of aligned human-like ET's", can you describe some of the races comprising the human looking ETs?
There are normally at most 40 groups at these conferences. Recently there have been over 60 groups and they have added seats to a point that the floor has become very crowded. The same groups are present as I described from my audio interview that is on my YouTube Channel.
There are so many it's hard to know where to start. There are "People" from the 3-4 foot tall to 12 foot tall range. There are people with "Olive Green Skin" as well as Pumpkin Orange, Light Blue, Mocha Brown and all other shades of skin colors and textures. One that stands out that sits close by is a tall skinny group with "White Shiney Skin" (Glistens), White Cotton-Like Hair and pretty much Red Eyes that seem to radiate some sort of light or energy. They wear all white clothing with no seams that is skin tight. There are some that look very much like we do but with slightly larger eyes who are taller and some that are around the 5 foot 5 inch height with short black military like haircuts with tan skin and very dense body structure (weigh much more than they appear to).
I am supposed to work with a well know and very talented portrait artist sometime soon to do some renderings of these beings. I haven't heard from the person directly who is said to be organizing this project but I did hear from a third party just today that it appears they have scheduled time for me to spend time with this portrait artist in the last week of June. It will certainly be nice to get some visual accurate depictions of some of these beings and craft sometime soon.
Q10. Can you describe the logistics of the June 7 meeting in terms of how the meeting was conducted, was an agenda followed, was there a chairperson presiding, minutes taken, and where was it held?
These meetings are extremely formal. Each group has a horse shoe shaped area where there is a main seat for the delegate and three lower seats for their support staff ("IE Support") as well as a place where one person is allowed to stand behind them as an advisor. There is a short railing that semicircles around the front of the "Horse Shoe" seating area that comes up to about chin level of the "IE Support" staff sitting in front.
The room slightly angles down towards the front from all directions to an area that has a table that leads to the small stage where the speaker stands. There is a lower stage where another "Person" stands and does a strange type of sign language. There is one race who always seems to be assigned as helpers who hand out the "Smart Glass Pads" (no outside technology is brought in) and also roam around during the meetings as if they are doing certain tasks. Other than that, the proceedings seem to manage themselves in a very smooth and orderly fashion.
Each group has an opportunity to stand and speak or "pass" on taking the stage. The meetings are automatically recorded into their database that is accessible through the "Smart Glass Pads". At the end of the conference everyone files out of the conference room in an orderly fashion and into the large foyer hall where they will either stop and communicate among themselves or move directly towards the bays where their craft are docked to leave the proceedings. They have obviously been doing this for quite some time and the conferences require little if any management.
The conferences are held in a diplomatic station that is extremely large. It sits at a point beyond the rocky planets and in the plane of the gas giants and is in some sort of "Temporal Bubble". When in a craft or looking out the windows of the large windows in the foyer it looks pitch black. You cannot see any stars, planets or the Sun whatsoever. It was explained that this was a protected pocket in space/time where these groups meet in our Sol System. The agenda is always related to the "Grand Experiment" occurring on Earth or diplomatic relations between the member races.
Q11. Was the "Super Federation Conference" meeting held in a conference-like setting around a table, theater-like setting with a panel in front of an audience, or some other format? What was the mode of communication?
The conferences are carried out in the same manner every time as described above. The delegate who is speaking at the time is on the stage where they all speak this common language. It is a dull monotone sounding language with no pitches or fluctuations in tones at all. There is always a "person" standing nearby doing a type of sign language. There is some telepathic contact at times but since it is a point to point contact communication (Between two beings) it doesn't seem to be occurring constantly from the delegate on the stage anyway.
Q12. At the June 7 meeting you have reported that several ET groups want to evacuate undersea/underground bases due to a lot of "attacks and infighting." You say that a decision was made as a result of a Blue Avian recommendation, to give them humanitarian aid but not allow them to evacuate. Do these bases belong primarily to Dracos, Grays, and other negative STS groups and their Earth allies? Do you have insights into why these ET groups were allowed to continue having a presence on Earth, e.g., possible use of WMD on their departure?
Some of them belong to these groups. Most of these bases are embassies of the ET's that were present at the Super Federation Conference or were bases of ET's that were here observing the planet and its ecosystem and not interfering. Others were underground bases and cities that belong to Ancient Earth Break Away Civilizations that have worked with and manipulated the current era "Elites" and had treaties with the Draco Alliance. There is quite a complicated system of beings that cooperate on some level below the surface of the Earth and its oceans and going down quite some depth into the honeycomb structure of the planet.
It's not that "these groups were not allowed to continue to have a presence on Earth", they were prevented from fleeing from the Earth recently by a barrier that is in place further out around the planet as well as another "Outer Barrier" that keeps these beings inside the Sol System until certain events unfold. The Earth Elite and these ET's still have some powerful weapons but they have seemed to have focused on using them on each other in recent months. This made the SSP Alliance more than happy and they were watching these groups destroy one another's embassies/bases up until the point of this recent conference where certain groups called a ceasefire and asked to be allowed to enter the Earth's atmosphere to retrieve the survivors from their embassies.
They were denied entry but were offered humanitarian aid (Sphere Alliance insisted) and rescue, where these beings and groups would be placed in protective custody and cared for until certain events unfold. This is hard for some to understand from a 3rd Density perspective. This is done according to "natural law" and "6th Density perspective" that happens to coincide with certain information from the "Law of One" series. I am no scholar of the Law of One material by any means but a couple quotes were pointed out to me to try to help the SSP Alliance and myself understand how these 6th Density Beings think (which is completely foreign to how we process things currently in 3rd Density).
42.7 To a mind/body/spirit complex which is starving, the appropriate response is the feeding of the body. You may extrapolate from this.
89.30 Questioner: Would Ra's attitude toward the same unharvestable entities be different at this nexus than at the time of harvest of third density?
Ra: I am Ra. Not substantially. To those who wish to sleep we could only offer those comforts designed for the sleeping. Service is only possible to the extent it is requested. We were ready to serve in whatever way we could. This still seems satisfactory as a means of dealing with other-selves in third density. It is our feeling that to be each entity which one attempts to serve is to simplify the grasp of what service is necessary or possible.
81.24 Questioner: So that I can just get a little idea of what I am talking about, what are the limits of Ra's travel in the sense of directly experiencing or seeing the activities of various places? Is it solely within this galaxy, and if so, how much of this galaxy? Or does it include some other galaxies?
Ra: I am Ra. Although it would be possible for us to move at will throughout the creation within this Logos, that is to say, the Milky Way Galaxy, so-called, we have moved where we were called to service; these locations being, shall we say, local and including Alpha Centauri, planets of your solar system which you call the Sun, Cepheus, and Zeta Reticuli. To these sub-Logoi we have come, having been called.
Q13. You say that at this June 7 meeting, the ""Council of 200 arranged to be on the Delegation Rotation once again." This group of global elites presumably still has great power and access to WMD, even though their ET overlords, Royal Dracos, have abandoned them. Is their continued participation in these meetings due to them holding the Earth's population to ransom through the threat of global destruction, and/or their assistance in allowing the "full disclosure event" happen, or for some other reason?
I do not have an answer for you that will not be part speculation in this case. There are many groups among the Elites/Cabal of which this "Committee" is just one. They are obviously a group with a lot of pull. There are other groups that I would think have just as much pull. This is more of a heavy motivation of this group that was once heavily connected to the Draco Alliance (if not still) and was present at the meeting between the Sphere Being Alliance Delegate (myself) and the Draco White Royal that was reported prior. For some reason they are heavily motivated to call in favors or do whatever it takes to be present in high profile decision making conferences. I wouldn't want to speculate further than this on what is going on in their group. I am told that they used to be a larger committee. If they have seen a loss in stature and power I could see how they would want to prevent any further degradation of their stature.
Q14. What is your precise role at these Alliance meetings? Do you provide a point of view on behalf of humanity in general, do you mainly listen to information being shared by the different SSPs, and/or do you pass on information on behalf of the Blue Avians to the SSPs, or is it to report back to the general public through reports and responses and to questions as you are doing now?
I mostly listen unless directly spoken to. I do not speak for humanity or do I ever presume to. When I do speak on my own it is known that it is from my own opinion. When speaking on behalf of the Sphere Alliance I am recognized on that level or when a Blue Avian is present I am normally sort of a translator and speaking aloud what the Blue Avian is communicating to me telepathically.
Q15. When you attended the June 5 and 7 SSP meetings, did you maintain real time communications with the Blue Avians through telepathy, electronic or other means, simply report back, or were they monitoring or participating in these meetings directly?
I was either given the information to present or a Blue Avian was present but "Out of Phase" (like the Spheres) and communicating to me and letting me know what to say and how to respond. Sometimes I am just thrust into a situation and I seem to have the right things to say.
The meeting with the "Committee of 200" I was not prepared to speak and we were there to hear a proposal from them. I was disappointed that I reacted to what I perceived as a veiled threat both because it was poor self-control and it seemed to please the person who goaded the response from me. I am not a perfect person by any means, am no guru just because I am having these contacts. I am working on becoming a more loving and forgiving person everyday as are many of those who are reading this are right now. It seemed like this person was trying to get me to react in a way that would nullify the protection I have that I am told is present only as long as I do not negate it with my own karma. I know my weaknesses and try to stay away from temptations and pitfalls as much as possible because of this. There is too much at stake.
Q16. In your detailed report of the June 9 meeting with the "Committee of 200" you say that it was attended by at least one person that you recognized. Can you name that person or any of the other global elites that attended this meeting?
We recognized this person from the delegation meetings and from the Draco Alliance Conference. These are not people you would recognize from television or the newspapers. These people are several levels above world leaders that we see on TV. These world leaders report to people that probably never meet these committee members directly.
Q17. You have said that the SSP Alliance Council sent its "own high ranking representative to be present along with the support team" to the June 7 and the June 9 meeting with the Committee of 200. You say that this "high ranking representative" (Lt Col Gonzales?) was denied a seat at the June 7 meeting. What does that mean and why was the representative (Gonzales) denied a seat?
As stated prior the conference has about 1/3rd more attendee's than it normally has. This makes the conference floor crowded. Even if there was room I do not think they would offer another seat to an "Earth Based Delegate". The other members were not excited to have the regular rotating "Earth Delegation" present at these conferences. Having a second seat given to a Sphere Alliance Delegate who ended up being an Earth Human certainly did not make them any happier. I do not see them providing a seat for the SSP Alliance Delegate (Gonzales) anytime soon.
Q18. The annual Bilderberg Group meeting is being held from June 11-14, 2015 at Telfs-Buchen, Austria. It does not appear coincidental that the Committee of 200 met in what appears to be an old church in a European location to make its offer only a few days before the Bilderberg Group meeting. Do you know of any connection between the Committee of 200 and the Bilderberg Group in terms of members, agenda and influence?
No, I do not know of any direct connection. I would think that they report to these groups on some level. I had not made the connection to this Bilderberg Group meeting until you mentioned it. Someone else had brought up the G7 meeting that had just ended in Germany I believe. This building was obviously a medieval era combination fortress and cathedral of some sort. It was an extremely historical building with amazing architecture. At this point I still have no idea where we were.
Q19. You say that the Committee of 200 offered to begin a limited disclosure by November 2015 if you withheld further disclosures. Given your detailed report of the June 9 meeting, that suggests that you will continue with disclosures that contribute to a "full disclosure event" ASAP. Do you think the Committee will continue with its limited disclosure scenario for November regardless of your decision, or try to maintain the status quo?
Yes, disclosures will continue. This was yet another of the Cabal/Illuminati delay tactics that they have used over and over again in the last decade. They were trying to spin the situation to where they were the victims and try to manipulate the disclosure process to where their crimes against humanity were not exposed until after they had lived out their lives in freedom.
This offer of theirs was not considered for one moment. There will be no cessation in disclosures. There will be no partial disclosures. The sooner they realize this and begin to work with the Alliance the better. Instead it is expected they will act like a spoiled child and try to destroy as much as possible on their way out. They refuse to admit defeat even while standing at the gallows.
They are still pushing in several directions for WWIII as they are trying to make these "Good Faith" negotiations and are using all of their "Former Illuminati" resources to spin and control the narrative of disclosure in their favor. The cold fact is that they do not have to admit defeat to be defeated. There will be a Full Disclosure that will include all of their crimes against humanity.
Q20. What signs should we look to from the upcoming Bilderberg meeting to gauge how the global elite are going to respond to the detailed disclosures that are now emerging about extraterrestrial life, and the secret space programs?
I would look for further signs that they are going to be defiant and push for WWIII.
They may do a partial disclosure during the chaos of some false flag's designed to kick off a third world war. This would kick the can down the road for them for the Financial System being taken away from them and for control of the narrative of disclosure (or so they think).
They care more about their crimes against humanity coming out in a Full Disclosure than they do the existence of ET Life or even certain High Technologies and Secret Space Programs. It is all about self-preservation and preservation of power. There are rumors of deals being worked out with the "Earth Based Alliance" for a partial disclosure and a new financial system that they would still have partial control of. This is not something that will be acceptable.
Q21. You have said that there was an offer for a fourth meeting in early June to be conducted at an ICC facility on Mars, along with the offer of a tour of the facility to show its labor conditions. You have stated that this is likely to be a stage managed event to disprove claims of slave labor on Mars. That suggests that the ICC is worried about future disclosures about its working conditions on Mars and elsewhere and appears to be implementing reforms. Do you believe organizations like the ICC can genuinely reform, or do they need to be placed under international oversight and control?
If the ICC is making changes to living conditions then yes this would need to be placed under international oversight and control. This is most likely another rouse or "PSYOP" to buy more time and to get information into the pile of evidence that will benefit them later in any world courts.
This proposed conference with the ICC is still being negotiated. It is fully believed by every SSP Alliance Council member to be some sort of stunt similar to what a nation like N. Korea would pull. I do not fully understand the motivation of their offer of this type of meeting and setting quite yet.
Q22. Finally, are the interests of other intelligent species to Earth, whales, dolphins, etc., factored in or represented in any way at SSP Alliance Council/Earth Alliance/Super Federation of Human ETs conference meetings?
All life on Earth is precious and being fought for. Humanity is actively being enslaved and there is an attempt to awaken the masses and to raise their awareness of their current situations.
I have not seen any ET Groups that are petitioning other groups on behalf of Dolphins or Whales. There are several groups that are here who have no contact with humanity at all and are only interested in ocean life. They may be working on a completely different agenda and type of confederation that is more concerned with these life forms.
We do know that these beings were mostly not known about by anyone in the Sol System because of their high technology (4th/5th Density) and the fact that they avoid contact with all other ET's and Humans. We only began to find out about them after the barriers were engaged and they became stranded here. They petitioned to leave and their home support groups have petitioned to have them released from the "Outer Barrier" which has been denied for all beings requesting entrance or exit.
More information about Corey Goode and the Sphere Alliance at:
Sphere Being Alliance (Twitter)
Sphere Being Alliance (YouTube)
Sphere Being Alliance (Blog)
Sphere Being Allince (Home Page)
To continue the "Q & A" process go to the following part (FAQ) of the Sphere Being Alliance Home Page and click "Ask A Question". Type in your question in the field and click "Submit". I am happy to answer all of your reader's direct questions here at this location. I look forward to providing them more information and answering their questions.http://spherebeingalliance.com/faqs
---
FURTHER READING