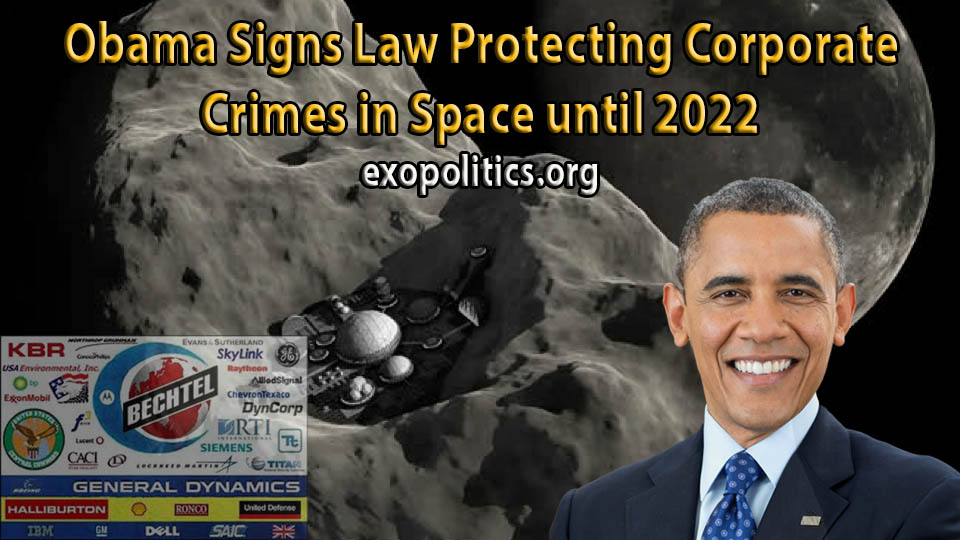 On November 25, President Obama signed into law a bill that provides Federal legal protection for U.S. corporations involved in space mining. Obama's action is presented as protecting U.S. corporate interests for space mining ventures anticipated to begin around 2025. Yet there is compelling evidence that the true intent is to protect corporations, up to the end of 2022, from prosecution for their ongoing criminal abuses in decades-long secret space mining operations.
Advocates of the U.S. Commercial Space Launch Competitiveness Act (H.R. 2262 aka the "Space Act of 2015"), believe it enhances the competitiveness of U.S. corporations by cutting away government regulatory power in the birthing of new industries in space such as asteroid mining.
Republican Presidential candidate, Senator Marco Rubio said:
Throughout our entire economy, we need to eliminate unnecessary regulations that cost too much and make it harder for American innovators to create jobs. The reforms included here make it easier for our innovators to return Americans to suborbital space and will help the American space industry continue pushing further into space than ever before. I'm proud the final bill includes proposals I had previously introduced in the Senate, including one related to commercial recovery of space resources."
The Space Act provides an eight year window for space industries to develop a "safety framework" before federal regulation, if any, becomes applicable as the following section explains:
(8) INDEPENDENT REVIEW.—Not later than December 31, 2022, an independent systems engineering and technical assistance organization or standards development organization contracted by the Secretary [of Transportation] shall submit … an assessment of the readiness of the commercial space industry and the Federal Government to transition to a safety framework that may include regulations. [emphasis added]
The Space Act goes on to describe that the organization contracted by the Secretary of Transportation will evaluate in developing a "safety framework" based on "industry consensus standards" that includes hiring practices:
As part of the review, the contracted organization shall evaluate—
 "(A) the progress of the commercial space industry in adopting voluntary industry consensus standards as reported by the Secretary …
"(B) the progress of the commercial space industry toward meeting the key industry metrics …  including the knowledge and operational experience obtained by the commercial space industry while providing services for compensation or hire;
Basically, space mining corporations have a free pass until 2022 to do what's necessary to establish "a safety framework" that will govern their industry, including labor standards.
It's important to emphasize that the language of the Space Act is clearly designed to apply federal regulations, "if any," after safety standards have been proposed and adopted by the space mining industry in consultation with Congress and the Secretary of Transportation.
This means that all space mining activities up to 2022 are free from any regulatory measures. Perhaps more important is the fact that the Space Act is retroactive in terms of everything regarding space mining activities occurring prior to 2022, with all past activities also exempt from federal regulation and any government oversight.
Contrary to widespread public perception that space mining is something that will occur a decade or so in the future, there is disturbing whistleblower testimony suggesting that there already exists a very profitable and flourishing space industry. It's existence has been among the most highly classified secrets kept by the U.S military intelligence community.
Corey Goode has caused quite a stir in the alternative media and exopolitics communities with his claims regarding secret space programs abusing workers and being involved in a galactic slave trade. His claims have been examined in a series of articles (see here and here) where significant circumstantial evidence has been cited in support of them.
According to Goode, space mining involving U.S. corporations has been secretly run since the late 1950's with the ongoing criminal abuse of workers who have been deceived, exploited and/or physically abused. In short, reported slave labor conditions exist in space mining operations going back to the 1950s.
Perhaps even more disturbing is Goode's claims that these space mining operations were done in collaboration with a breakaway German group associated with the advanced aerospace programs of Nazi Germany. As is well established historical fact, the Nazis pioneered the use of slave labor in advanced technology programs.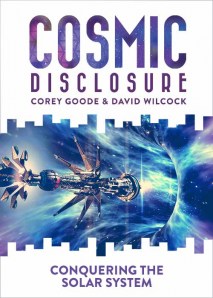 In his latest interview on Cosmic Disclosure, released today, Goode describes how space mining operations progressed beyond secret German bases on Mars, to the asteroid belt, the moons of Jupiter and elsewhere in the solar system.
The raw material gathered in these mining operations were taken back to Mars, and processed into finished products for a high tech manufacturing industry. In the decades since the first German colonies on Mars in the 1940s, Goode claims that U.S. corporations have become integrated into a joint venture with the breakaway German group that is called the Interplanetary Corporate Conglomerate.
The high tech products on Mars are now part of a flourishing trade, which according to a report by Goode, involves up to 900 different extraterrestrial civilizations. The bulk of these products derive from the use of slave labor in manufacturing centers on Mars, or remote mining locations in space.
If Goode's incredible claims are true, then clearly government regulatory power should be significantly enhanced to prevent corporate crimes in space, especially when U.S. corporations are involved. The Space Act, however, does the precise opposite insofar as it explicitly gives corporations up to 2022 to develop a "safety framework" that includes the use of labor. Why?
While much of the Space Act deals with encouraging corporations to invest in space activities by cutting government regulatory power, there are sections of the bill that appear to go far beyond this.
An earlier article discussed Section 51302 of the Space Act that raised concern about the real intent of the Act. Most attention was given to the following:
(a)In general.—The President, acting through appropriate Federal agencies, shall …
(3) promote the right of United States commercial entities to explore outer space and utilize space resources, in accordance with the existing international obligations of the United States, free from harmful interference…
According to Timothy Nelson, an expert in Space Law, "free from harmful interference,"
… mirrors the United States' own obligation, in the OST [Outer Space Treaty], to safeguard against activity by its own nationals that "would cause potentially harmful interference with activities of other States Parties in the peaceful exploration and use of outer space, including the Moon and other celestial bodies."
Nelson's suggests one meaning of the phrase is to ensure other corporate entities or individuals that interfere with space mining activities of a corporation, could be sued in a U.S. Federal Court.
In addition, the phrase "free from harmful interference" also suggests space mining operations would be free of the kind of scrutiny such an industry would normally receive from both domestic government and/or international regulators up until 2022.
The language of the Space Act goes well beyond what its proponents, such as Senator Rubio and others argue, in terms of cutting bureaucratic red tape. It is one thing for a space mining company not to have to comply with complex NASA regulations concerning space launches in order to be competitive with international rivals. It is an entirely different matter for a U.S. corporation not to comply with U.S. labor standards in conducting off-world operations.
While Space Act proponents might be forgiven for dismissing the idea that future U.S. space mining might exploit slave labor, the same cannot be said for a decades-long classified corporate program, which has been accused by Goode and others of doing precisely this.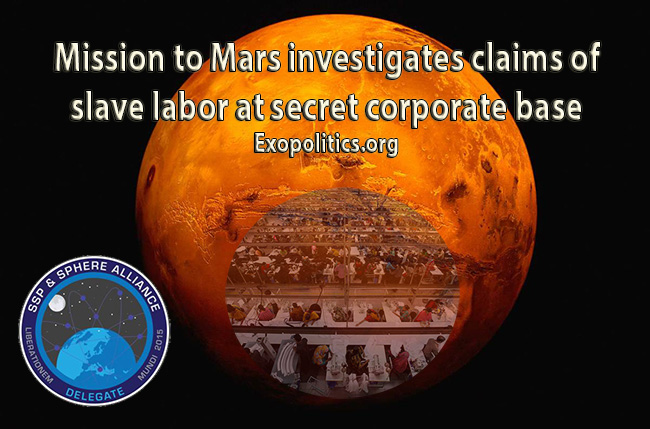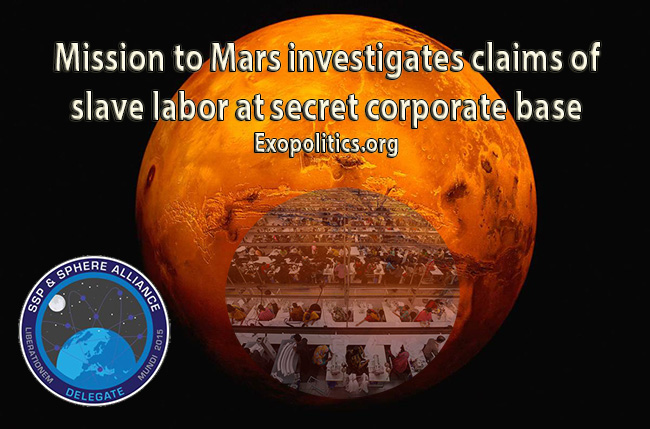 It's worth emphasizing that when Goode first came forward in early 2015 with claims that slave labor was being used at bases on Mars, the asteroid belt and elsewhere in the solar system, there did not appear to be much evidence in support of his claims of a decades-long secret corporate space mining operations.
Indeed, space mining seemed to be at least a decade away from becoming a reality as far as the general public was concerned. Yet, legislation has now been quickly passed concerning space mining with little public awareness or debate.
The quick passage of the Space Act suggests that it was designed to give an eight year window (up to 2022), for those involved in corporate crimes in space; to either cover-up past misdeeds to escape prosecution, or to relinquish power in secret negotiations in exchange for legal amnesty.
Here are four reasons why passage of the Space Act can be concluded to be related, at least in part, to Goode's claims that corporations have been using slave labor in space for decades.
First, at the same time as Goode first made public his incredible claims, the U.S. Congress first began discussing legal protection for a 'future' space mining industry. On March 19, 2015, the "Space Resource Exploration and Utilization Act of 2015." was first introduced to Congress.  
The "Space Resource Exploration and Utilization Act" was eventually incorporated into the larger bill, "H.R.2262 – U.S. Commercial Space Launch Competitiveness Act" as Title IV. It was the latter bill that was passed by the House of Representatives on November 17, by the U.S. Senate on November 10, and signed into law by Obama on November 25.
It appears to be an extraordinary coincidence, given Goode's claims, that legislation would be passed to protect space mining, which is more than a decade away from becoming, a reality, according to conventional public knowledge about corporate activities in space.
Second, the introduction of legislation to protect space mining as a future industry where a "safety framework" would be developed and put in place by 2022, with no government regulations until then, is highly suspicious.
Why was language written into the Space Act protecting corporations from "harmful interference" and the relevance of any labor standards until 2022? The Space Act provides legal protection to corporations that have "voluntarily submitted" to U.S. Federal Court jurisdiction over their space activities, which may have minimal or abusive labor standards, up to 2022.
For example, in the case of a space mining corporation that has imposed slave labor working conditions in past secret operations, the "free from harmful interference" clause suggests that international organizations such as the International Criminal Court would not have the power to directly intervene.
Basically, owners and managers of space mining operations could voluntarily submit to U.S. jurisdiction, and would henceforth be protected under U.S. Federal Law from international organizations investigating them for using slave labor up until 2022.
A third reason is that a number of international legal scholars have pointed out that the Space Act is potentially illegal insofar as it contravenes the 1967 Outer Space Treaty, which explicitly prohibits the commercial exploitation of outer space. Article 1 of the Treaty says:
The exploration and use of outer space, including the moon and other celestial bodies, shall be carried out for the benefit and in the interests of all countries, irrespective of their degree of economic or scientific development, and shall be the province of all mankind.

Clearly, corporations mining space for commercial reasons are not doing so to benefit "all mankind" but acting for their bottom line. If Goode's claims are true, then it appears that the U.S. Space Act is designed to protect corporations that have been willfully violating international law since at least 1967 in conducting space mining operations for commercial reasons.
The final reason to consider is that on June 11, the British Interplanetary Society began a two day meeting on: "How to Overthrow a Martian Dictatorship" according to a BBC news article. The meeting envisaged a Mars colony ruled over by a ruthless dictator who trampled on the rights of workers in a futurist society controlled by a corporation. The dictator needed to be overthrown without destroying the colony itself. According to the author of the BBC article published on June 22, Richard Hollingham, the meeting brought together 30 prominent scientists, engineers and philosophers who took their "task seriously," only "two short blocks from the London headquarters of Britain's security service, MI6" thereby hinting at official support for the meeting.
Coincidently, Goode released a report on June 22 detailing an alleged inspection tour he conducted with another whistleblower of a secret manufacturing colony on Mars. Goode's report described a tyrannical program manager that exploited workers, and would not tolerate even mild criticisms for visitors.
The similarities in the scenarios discussed at the June 11/12 British Interplanetary Society meeting, and independent June 22 reports by Goode and Hollingham, suggest that key figures in Britain's scientific establishment  are preparing for future disclosures about secret colonies on Mars and elsewhere that have been run as corporate dictatorships by megalomaniac tyrants that have been abusing workers for years.
How to remove these Mars Colony dictators without them killing off their personnel and/or destroying their valuable facilities is a problem that British and other national policy makers will soon have to confront.
The Space Act provides a means whereby these hypothetical "Mars dictators" could be persuaded to relinquish power. Essentially, the owners and/or managers of manufacturing or mining bases throughout the solar system will be given amnesty if they surrendered control of their facilities before 2022.
While Obama's signing of the Space Act into law is apparently designed to protect U.S. corporate interests for space mining ventures anticipated to begin around 2025, part of the true intent appears to be to protect corporations from their criminal abuses in decades-long secret space mining operations.
© Michael E. Salla, Ph.D. Copyright Notice
Further Reading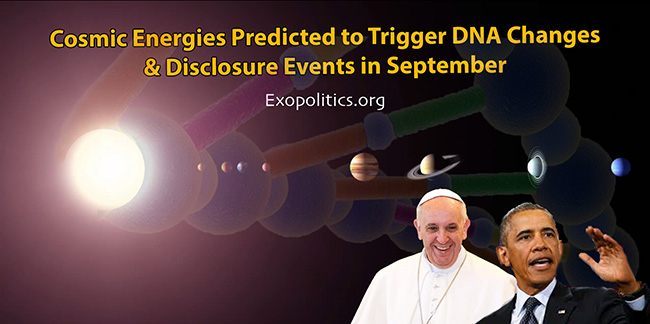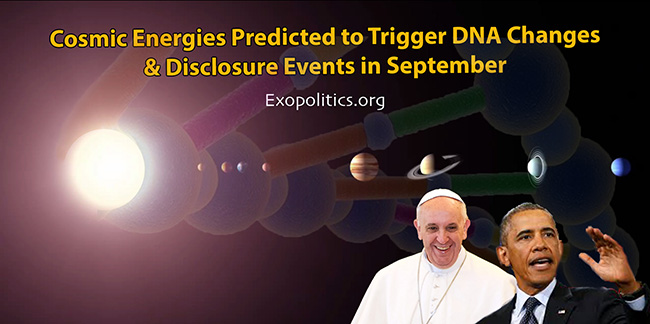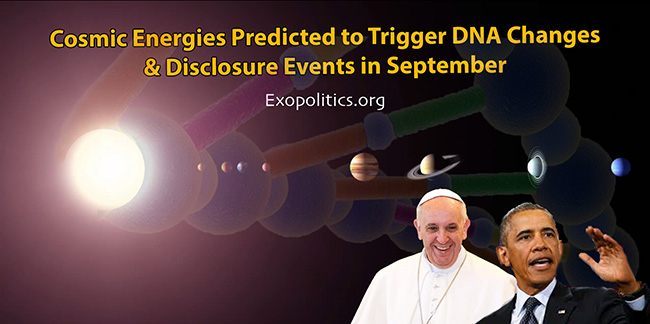 According to independent sources, the Earth is moving into a region of the galaxy that is leading to increasing cosmic energies impacting our sun and altering human DNA. It is predicted this will lead to many changes in human society including major disclosures of advanced technologies, secret space programs and extraterrestrial life.
Dr Simon Atkens is the CEO of Advanced Forecasting Corporation and has made startling predictions about incoming cosmic energies and their impact. Among them is:
… an acceleration and heightening of electromagnetic energy from the sun and other cosmic energies that will build especially from late August into late September that will cause, circa 23rd-24th September, what he describes as a 'frequency shift' in consciousness.
He refers to evolutionary changes emerging from world shaking disclosures as a result of the incoming cosmic energy he describes as a 'Wave X':
.. a "wave of evolution. What we're about to find out on a major level, unheard of in history at a mass scale is the true answer of 'Who are we?', 'Where do we come from?', and 'What is our purpose?'. The planet is going to take off in such an incredible ways."
According to Dr Atkins, the Jade Helm exercise that began on July 15 and runs to September 15, is really aimed at gaining intelligence about the effects of the incoming cosmic energies in order to better manage the changes it triggers in humanity:
Simon states that this exercise is very much connected to the frequency shift whereby the lower states where the exercises are being carried out will be experiencing a higher frequency field in July and August – the purpose being of learning from and managing the resultant effects on the population there before it heightens further in the upper states into September.
If Dr Atkins is correct, then the U.S. intelligence community is aware of the potential effects of the incoming cosmic energies and is taking steps to manage this. The U.S. intelligence community is very likely not the only global entity aware of the incoming cosmic energies that is taking steps to manage this.
Dr Atken's prediction that a frequency shift will occur in the 23-24 September time frame is very significant. This is also the time that Pope Francis will be meeting with President Obama at the White House (Sept 23) and speaking before the U.S. Congress (Sept 24). To cap it all off, Pope Francis will address a gathering of world political leaders at the UN General Assembly on Sept 25. The Vatican's own intelligence service is also very likely aware of these incoming cosmic energies. It's more than coincidental that at the same time that incoming cosmic energies are predicted to peak on the planet, that the world's most powerful religious and political leaders meet. The Vatican appears to be aware of incoming cosmic energy and the powerful transformative effect it will have on humanity, and is placing itself to ride the cosmic wave so to speak.
For a number of years now, Vatican astronomers have been at the forefront of scientific speculation about the discovery of extraterrestrial life. Astronomers such as Guy Consolmagno (a Jesuit like Pope Francis) have been preparing the way with bold statements about baptizing extraterrestrials and its compatibility with Catholic theology. Consolmagno has been working closely with the U.S. scientific establishment such as NASA and the Library of Congress where he discussed baptism of extraterrestrial life. On Oct 27, 2014, Pope Francis released a statement where he referred to "beings of the universe" (extraterrestrials) as a major part of God's evolutionary plan. If it was disclosed that extraterrestrials, rather than an all-powerful God, were the creators of humanity through advanced genetics, the Pope could now simply claim that this is part of God's plan and not a major concern for the religious community.
Another independent source is also claiming that incoming cosmic energies are having profound effects on human DNA and will trigger major disclosures. Corey Goode claims to have worked for secret space programs from 1987-2007, and more recently having been appointed as a delegate to a group of extraterrestrials called the Sphere Being Alliance. According to Goode, the Sphere Being Alliance showed up some time around 2012-2013 with huge Neptune sized spheres that formed frequency shields around the solar system and the sun. One of the major functions of these spheres was to regulate the amount of cosmic energy coming into our solar system and the Earth so humanity could better integrate it and prepare for major changes:
The Sphere Alliance has been mostly focused on the energetic changes occurring in our local star cluster because of the area of the Galaxy they are entering. They have been using the many thousands of cloaked spheres that are equidistantly spread out across our Sol System and neighboring Sol Systems (Electrically Connected in the "Cosmic Web" and Natural Portal System) to buffer and diffuse incoming tsunami waves of highly charged energy that changed the vibratory state of space/time, energy and matter to cause it to raise to a higher state in the "Density Spectrum".
Among the changes that will be triggered by incoming cosmic energies is the release of information concerning advanced technologies, secret space programs and extraterrestrial life in what Goode has described as a "full disclosure event." Goode announced on Saturday that these Neptune sized spheres are about to leave our Solar System since they have achieved their primary function:
The "Spheres" seem to nearing the end of their purpose as they are also beginning to buffer less and less of the energy thus allowing more and more to enter into the inner Sol System and directly effect the Sun, Planets and HUMAN BEINGS that are so easily put into trigger mode by these energies. At some point the Spheres will be gone and we will fully be considered a 4/5th Density Transition Civilization. There are of course quite a few other EVENTS that will be occurring before this last EVENT leaves us standing on our own finally.
Goode has not given any specific dates for these events and claims that it is due to the collective consciousness of humanity to manifest how the changes will play out.   Yet his claim that cosmic energies are peaking and that the "Spheres" are buffering these less and less supports Atkin's startling prediction. All this suggests that late September may well be a time where a cosmic energy spike causes significant changes in human physiology, thereby triggering disclosure events coinciding with the Papal U.S. visit. Any disclosure events concerning secret space programs and extraterrestrial life will be revolutionary, and thrust all humanity forward to become citizens of a galactic community.
 © Michael E. Salla, Ph.D. Copyright Notice
Further Reading
[Note: A Resource Page listing interviews, articles and more reports about Corey Goode's testimony is available here].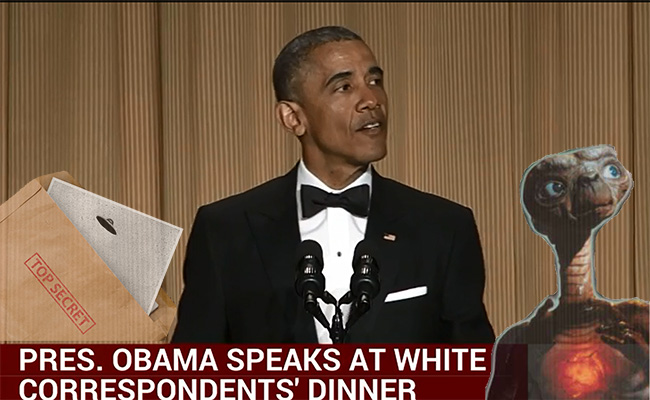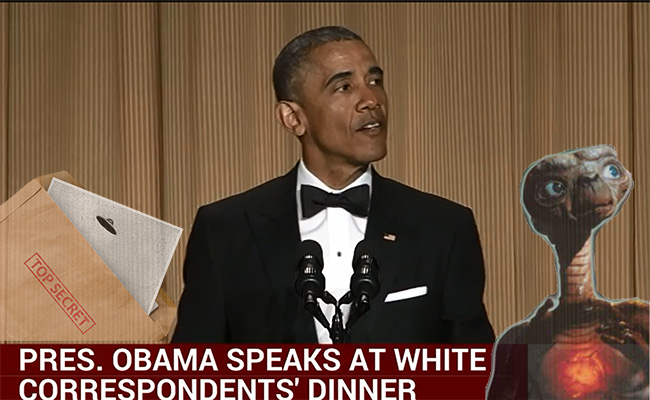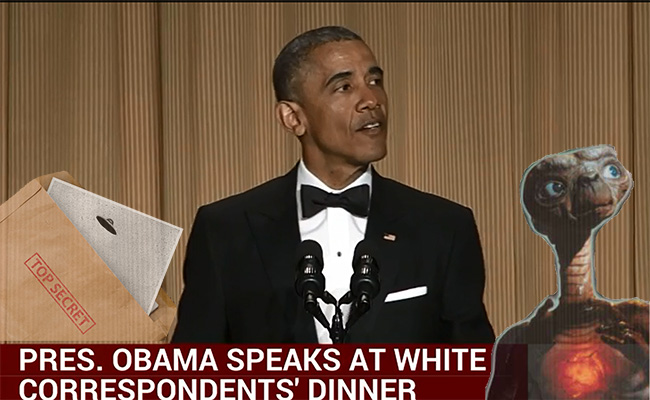 On Saturday night, President Barack Obama gave a joke filled speech at the annual White House Press Correspondents dinner. Fox News covered some of the zingers Obama threw at all and sundry across the partisan political divide. At the top of Obama's top ten jokes, according to CNN, was the President's list of recent executive actions, which he humorously suggested was his (rhymes with) "bucket list" intended as an act of defiance against political opponents to his administration's policies.  Obama signaled that his 'bucket list' of executive actions would grow in the remaining 21 months of his Presidential administration revealing the depth of his frustration against political roadblocks to his policies and legacy.
Obama and one of his former senior advisers, John Podesta, have recently publicly stated that among the administration's political frustrations is a lack of progress on the release of classified UFO files concerning extraterrestrial life and technology. These recent statements signal that among the executive orders Obama is contemplating to help establish his Presidential legacy, is decisive action on extraterrestrial disclosure.
At his Saturday night Press Conference speech, Obama said:
I am determined to make the most of every moment I have left. After the mid-term elections my advisers asked me, "Mr President do you have a bucket list?" I said well, I have something that rhymes with bucket list. Take executive action on immigration? Bucket. New climate regulations? Bucket. It's the right thing to do.
On March 12, Obama revealed on Jimmy Kimmel Live that his and previous Presidential administrations have been prevented from releasing the truth about extraterrestrial life and technology. In response to Kimmel's question about how he would seek to gain access to UFO files and Area 51 if he were president, Obama claimed:
The aliens won't let it happen. You'd reveal all their secrets. They exercise strict control over us.
When Kimmel protested that President Clinton said he had looked into Area 51 and found nothing, Obama replied, "That's what we're instructed to say."
Obama's comments were widely dismissed as a joke by the mainstream media. Ben Hansen, a former FBI special agent, however, conducted a forensic analysis of Obama's body language and speech, and concluded that he was showing great stress in revealing some uncomfortable truths.
It's important to mention that on Feb 13, John Podesta, Obama's counselor for energy policy and the environment tweeted:

Podesta's frustration over the inability of the Obama administration to gain access to classified UFO files was almost certainly shared by President Obama.
Podesta's statement now makes clear the full context of Obama's later space alien comments on Jimmy Kimmel Live. Obama's comment that space aliens "exercise strict control over us" and Presidents are "instructed" on what to say about alien life was no joke. He was making an important admission about how Presidents have been regularly frustrated in their efforts to find the truth about extraterrestrial life and technology.
Not surprisingly, there was a remark during the White House Press Correspondents dinner reminding the audience about Obama's March 12 appearance on Jimmy Kimmel Live. Cecily Strong, the comedian who followed Obama with another humor filled speech before the assembled Press corps, said: "Mr President, thank you so much for taking time away from being on Jimmy Kimmel to be here."
Was Strong simply making a wry comment about the time Obama spent covering a wide range of topics in his Jimmy Kimmy Live appearance, or was she tipping off the audience that such appearances are when Obama humorously reveals his true position on important issues? Her remark was likely coordinated with Obama speech writers who knew what she would say; or even perhaps asked her to insert the remark to allude to the policy significance of his appearance.
As the Obama administration winds down over the next 21 months, the President has publicly stated his intent to move forward with executive actions on important policy issues that he has been frustrated in resolving through the normal legislative process. Podesta's UFO Tweet and Obama's alien comments on Jimmy Kimmel Live, combined with the President's April 24 speech, signal that Obama is contemplating an executive order that facilitates disclosure of classified UFO files concerning extraterrestrial life and technology.
© Michael E. Salla, Ph.D. Copyright Notice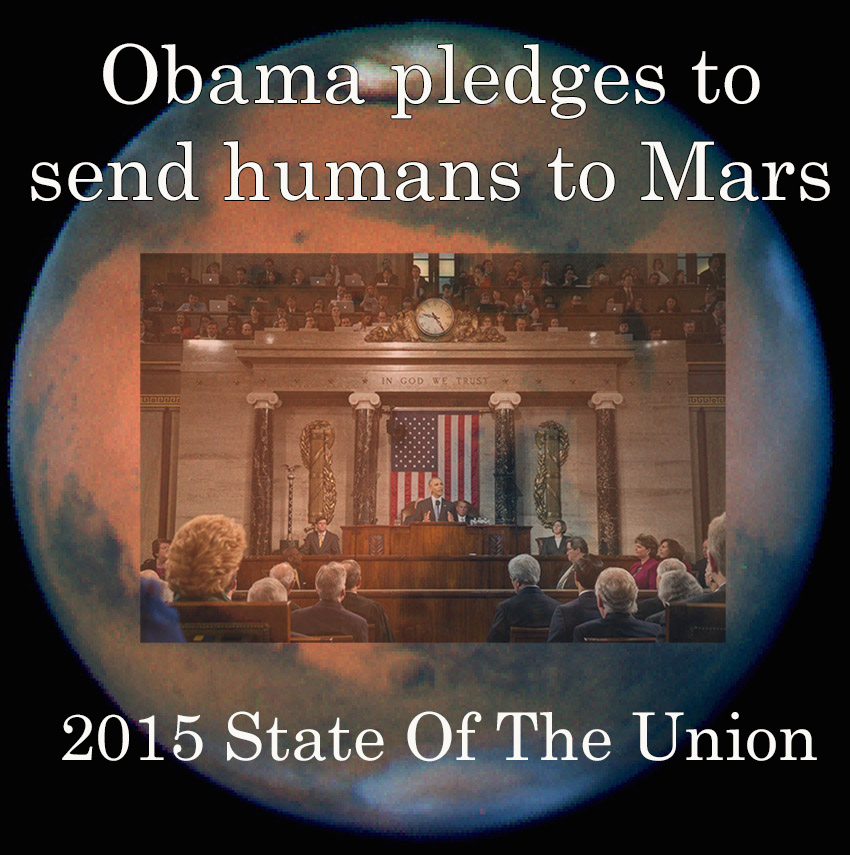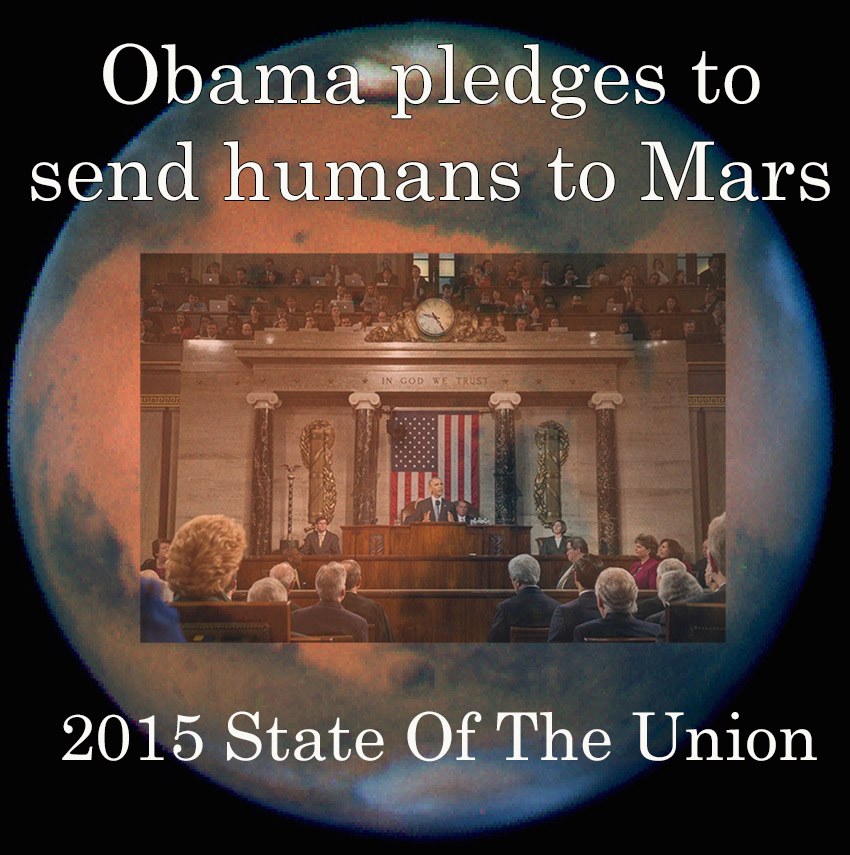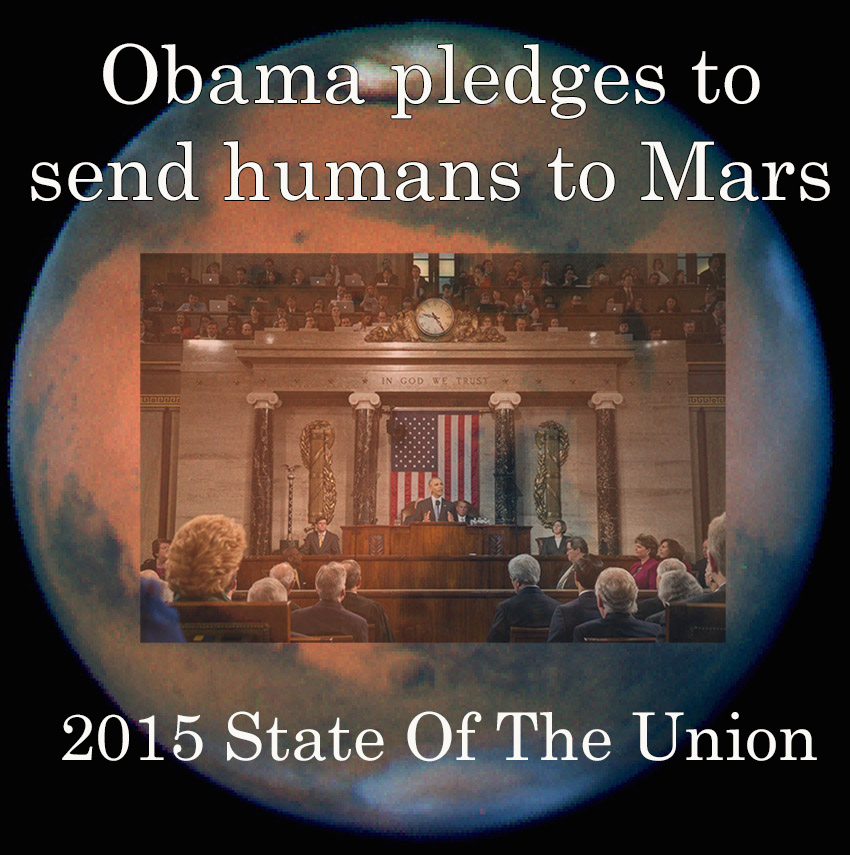 President Obama pledged to land humans on Mars in last night's State of the Union speech. In a show of his commitment he arranged to have astronaut Scott Kelly in the audience.
Kelly is scheduled to spend a year in the International Space Station. Kelly's mission is vital for a future manned mission to Mars given the three years or so for a round trip.
Last month, we launched a new spacecraft as part of a re-energized space program that will send American astronauts to Mars. In two months, to prepare us for those missions, Scott Kelly will begin a year-long stay in space.
Republicans and Democrats all stood to give Kelly a standing ovation after Obama's introduction.
On Dec. 5, 2014, NASA successfully tested its Orion spacecraft which will be used for manned missions to Mars. The Orion will be launched on top of NASA's new heavy lift rocket, the Space Launch System which is scheduled to be ready by 2018. The Space Launch System is planned to become NASA's most powerful rocket launch vehicle ever, surpassing the Saturn V rockets used for the Apollo missions five decades ago.
Back in April 2010, President Obama gave a speech at the Kennedy Space Center where he revealed his plan to get humans to Mars by 2035. "I expect to be around to see it," Obama told NASA employees.
NASA is not the only U.S. organization planning to put humans on Mars. Elon Musk's Space-X is also planning to develop sufficiently powerful rockets and spacecraft for the long trip Mars.
"The reason SpaceX was created was to accelerate development of rocket technology, all for the goal of establishing a self-sustaining, permanent base on Mars," Musk told an audience back in May 2014. Musk plans to develop a Falcon Heavy Lift rocket, the most powerful rocket since the Saturn V that will be used for manned missions to Mars.
If all goes well for NASA and Space X, sometime within the next decade or two, humans will be taken to Mars. The first human landing on Mars will be a historic global event, rivaling the first moon landing. Or will it? Ardent conspiracy theorists argue that humans have already landed on Mars.
Alleged whistleblowers have come forward over the last few years claiming to have traveled to a secret colony on Mars using different classified travel technologies. Among the more recent is 'Captain Kaye', who claims to have spent 17 years on a Mars military base after being taken there by a spacecraft belonging to a classified space fleet.  Another alleged whistleblower, Andrew Basiago, an attorney based in Washington state, claims to have been teleported to a secret Mars base after being recruited into a classified program called Project Pegasus.
Without concrete evidence to support extraordinary claims of a secret human colony already on Mars, there has been heated controversy. Is there a secret space fleet already ferrying humans to Mars; or advanced teleportation technologies for instantaneous travel there?
One thing we can be sure of from the Edward Snowden NSA leaks, intelligence agencies are very skilled in hiding highly classified programs through compartmentalization. Documents confirm that the NSA and its partners train operatives to use covert forms of online deception to lead the public away from the truth.
For President Obama, his immediate challenge is to convince the Republican controlled Congress that putting humans on Mars is a policy worth funding.
© Michael E. Salla, Ph.D. Copyright Notice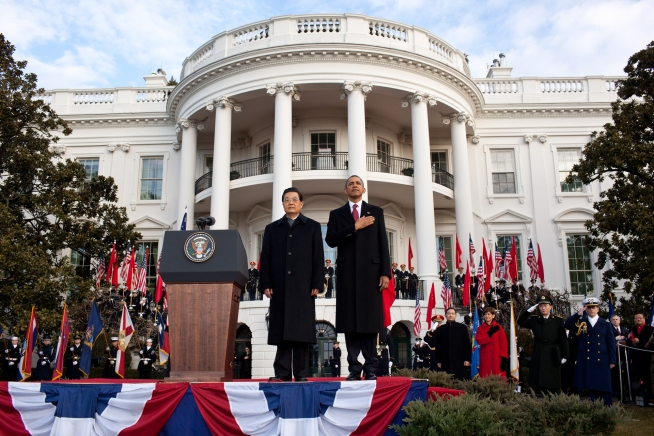 Today President Obama meets with his Chinese counterpart, President Xi Jinping in a two day Sino-US summit in Sunnylands California. The summit is expected to discuss hot button strategic issues like cybersecurity, North Korea, and high-tech espionage. The meeting will set the stage for a more ambitious meeting in July where U.S. and Chinese officials will hammer out agreements in the strategic and economic spheres. The Obama Xi summit follows upon a speech made on May 21, 2013, by Dr Henry Kissinger who argued that the U.S. and China needed to cooperate in creating a new world order. Kissinger's influence extends well beyond his status as an influential "elder statesman" that was instrumental in the 1972 Nixon visit to, and rapprochement with, China. According to various documents and whistleblower sources, Kissinger has been powerful figure in managing global information about what is known about highly classified technology programs that date back to the Nazi era. In his speech, Kissinger was signaling to the Chinese leadership that a new world order jointly headed by the US and China is not only inevitable but the indispensable key for China gaining access to the Holy Grail of high technology – retrieved extraterrestrial technologies. If President Xi chooses to fully cooperate with President Obama, then disclosure of the truth about extraterrestrial life and technology can be expected to eventually follow.
In his May 21 speech, Kissinger said: "The challenge is how to build a world order for the first time in history on a global basis…. The United States and China have a special obligation." Kissinger went on to describe how this would be done:
It is not that China and the United States should establish a G2 organization, but what they should do, and what they need to do is to approach a common conception of how problems should be dealt with, and then work with the international community to make a real international community.
As a former National Security Advisor and Secretary of State during the Nixon and Ford administrations (1969-1977), Kissinger has a powerful resume for advocating his thoughts about world governance. What is not generally known about Kissinger is that his influence was established well before he was chosen by Nixon to be his National Security Advisor. As a protégé of Nelson Rockefeller, Kissinger played important roles in the covert Cold War operations strategy developed in the Eisenhower administration. Rockefeller chose Kissinger to be his point man for developing a strategic covert response to the Soviet threat. Only problem was that the Soviet Union was not the real threat – it was the advanced technologies and capabilities of extraterrestrial visitors.
Kissinger's influence dates from experiences in Germany during World War II when he was part of the Army's Counterintelligence Corps (CIC), and helped identify Nazi scientists familiar with advanced technologies of interest to the U.S. Some of the Nazi scientists retrieved in Operation Paperclip were directly involved in advanced technological projects that according to the father of modern rocketry, Hermann Oberth, had been assisted by knowledge of extraterrestrial life and technology. Oberth said:
… we cannot take credit for our record advancement in certain scientific fields alone. We have been helped." When asked by whom, he replied, "the peoples of other worlds."
Embedded within the Army's CIC was a little known elite unit called the Interplanetary Phenomenon Unit (IPU) that, according to a leaked document, had been created by General George Marshall in 1942 to study crashed flying saucers. The US. Army initially denied that the IPU existed, but documents released through the Freedom of Information Act confirmed its existence at the time Kissinger served in the CIC. Kissinger left the CIC as a reserve captain in 1949 and his previous work hunting Nazi scientists involved in covert technology projects almost certainly exposed him to the IPU, and marked him as someone with a big role to play in future covert projects involving alien technologies.
Beginning in 1953, Kissinger served as an advisor to Nelson Rockefeller who was responsible during the Eisenhower administration for government reorganization and the contracting of classified research and development projects into the corporate world. These technology development projects involved highly classified alien technologies in a program run by a Truman appointed committee named Majestic-12 (aka MJ-12).
Kissinger's long suspected role in classified programs attempting to reverse engineer retrieved alien technologies and his direct relationship with MJ-12 was posthumously confirmed by Dr Eric Henry Wang. Wang was the head of the Department of Special Studies that from 1956 to 1960 was located at Sandia National Laboratories, and previously at Wright Patterson Air Force base in Dayton, Ohio. After his death in 1960, his widow revealed that Henry Kissinger, according to Dr Wang, "is deeply involved in the Flying Saucer Program. In fact, he was completely in charge of it at the time that Dr. Wang was still alive and involved with it."
Kissinger's influential role in alien related projects was illuminated even further in filmed testimony released to the public of a former CIA agent in May 2013. The agent claimed that he had been recruited by the CIA while serving as an army cryptologist during the Eisenhower administration. He revealed that in 1958 he and his immediate CIA superior were summoned by President Eisenhower, who was accompanied by Vice-President Nixon, to pass on a message to the MJ-12 control group in charge of alien related projects:
We called the people in from MJ-12, from Area 51 and S-4, but they told us that the government had no jurisdiction over what they were doing…. I want you and your boss to fly out there. I want you to give them a personal message…. I want you to tell them, whoever is in charge, I want you to tell them that they have this coming week to get into Washington and to report to me. And if they don't, I'm going to get the First Army from Colorado. We are going to go over and take the base over. I don't care what kind of classified material you got. We are going to rip this thing apart.
The CIA agent's testimony is significant since it revealed the brewing conflict between the representative government led by Eisenhower and Nixon, and the secret control group, MJ-12, that was not willing to disclose the full extent of its operations. Significantly, this occurred at the very time that Kissinger was in charge of alien related projects, according to Dr Wang. Basically, Kissinger and others on the MJ-12 committee were opposed to Eisenhower and Nixon exerting any authority over alien related projects.
When Nixon finally succeeded to the Presidency in 1968, Henry Kissinger was chosen to serve as his National Security advisor. Most political commentators assumed that Kissinger, as a Nelson Rockefeller man, was chosen to ensure Rockefeller's support for the Nixon Presidential campaign. The truth was that Kissinger was there to ensure that Nixon would not cause any problems when it came to how alien related projects were being run. Kissinger represented the interests of Rockefeller and the MJ-12 committee.
The Nixon-Kissinger visit to China in 1972 was an important step in forming a second front against the Soviet Union and its Warsaw Pact allies including Vietnam. China was now formally allowed to join the United Nations, and a rapprochement had begun with the United States. The four decades long rapprochement has culminated with Kissinger's May 21 speech recommending a partnership by the US and China in creating a New World Order. The sub-text is that if President Xi cooperates with President Obama, then China will be allowed greater access into the covert world of advanced alien technology programs. The price for eventual public disclosure of alien life and technologies, something that would greatly benefit China, is full cooperation between the U.S. and China in establishing a New World Order.
© Copyright 2013. Michael E. Salla, Ph.D. Exopolitics.org
This article is copyright © and should not be added in its entirety on other websites or email lists. Permission is granted to include an extract (e.g., introductory paragraph) of this article on website or email lists with a link to the original.
Further Reading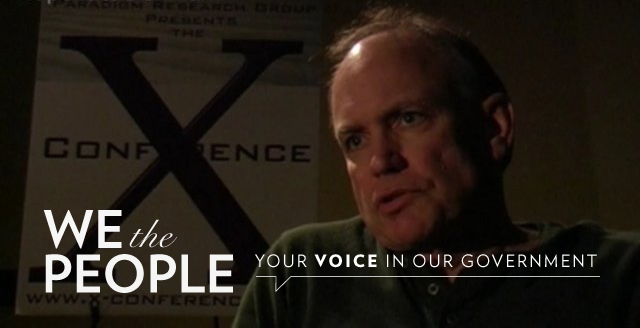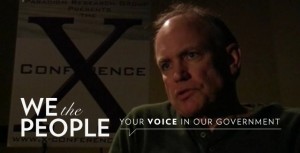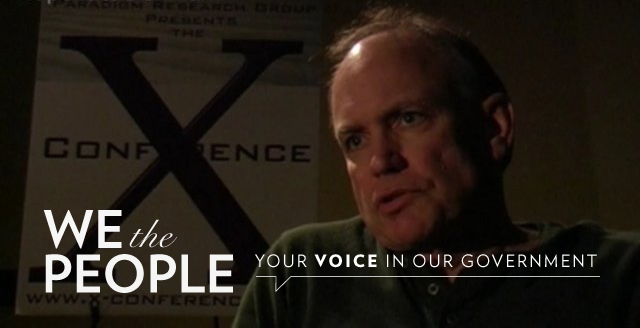 The White House has once again launched "We the People," an online platform designed to hear from the American public about their key issues. In the midst of a highly competitive election season, President Obama is once more reaching out to the public to show he cares about their issues. The White House website declares: "We the People provides a new way to petition the Obama Administration to take action on a range of important issues facing our country. We created We the People because we want to hear from you. If a petition gets enough support, White House staff will review it, ensure it's sent to the appropriate policy experts, and issue an official response." Among the many petitions being launched, and hoping to pass the lofty 25,000 threshold, is one dealing with the famous Roswell UFO incident and the possibility that it was extraterrestrial in origin.
Steve Bassett from the Paradigm Research Group (PRG) has formally petitioned the Obama Administration to: "reinvestigate an alleged extraterrestrial vehicle crash near Roswell, NM in 1947 and an Air Force cover-up of the facts." In support of his petition, which he titled, "Disclosure Petition V – Roswell," Bassett cites a former astronaut, military officers and a retired CIA officer who all believe that something out of this world really did happen at Roswell:
Lt Col. Philip Corso (USA) "I came into possession of the Roswell File. This file contained field reports, medical autopsy reports and technological debris from the crash of an extraterrestrial vehicle."
Capt. Edgar Mitchell (USAF/NASA) "Roswell was a real incident, and that indeed an alien craft did crash, and that material was recovered from that crash site."
Chase Brandon (CIA) "It was a craft that clearly did not come from this planet."
Lt. Col. Richard French (USAF) "There were actually two crashes at Roswell."
Bassett even cites Gov. Bill Richardson to support his petition for a new investigation: "The mystery surrounding this crash has never been adequately explained – not by independent investigators, and not by the U.S. government."
I contacted Steve Bassett and asked him a few questions about his current petition which is the fifth in a series of White House petitions launched by him
Q1. Why is this petition important?
Disclosure Petition V focuses on Roswell and is aimed to point back to the White House response to Disclosure Petition – I claiming there was no evidence for extraterrestrial engagement of the human race or for government suppression of any evidence for such.
The immediate effect of the White House "We the People" project was to permit the ET issue to be posted to the White House website for the first time. This was a milestone. As it happened the first Disclosure petition received the necessary 5,000 signatures triggering a formal written response from the Obama administration – also a first. It remained up on the White House website for two months. The subsequent Disclosure petitions were posted for 30 days each. This is not just any website, it is the Internet presence for the President of the United States, and since September 22, 2011 the ET issue has been addressed on that website with regularity.
I expect the "We the People" section to be closed after the election, regardless of the outcome. Until then, PRG will continue to post Disclosure petitions to the site.
Q2. What was the White House response to your earlier petitions on UFO disclosure? Do you expect a different response this time? Why?
There will be no White House response to Disclosure Petition V – Roswell as there is little chance it will acquire the necessary 25,000 signatures. The "We the People" project is fading out, largely due to actions by the White House. There is an upside as the number of posted petitions has shrunk to about 30 providing the Disclosure petitions more visibility.
Q3. What do you think will happen if you achieve the 25,000 threshold?
Under their own rules 25,000 signatures would generate a White House response. It would be quite interesting to see how the White House would maneuver around the statements of Col. Corso, Capt. Mitchell, Gov. Richardson, Agent Brandon and Col. French. Essentially, these men have called the U. S. Air Force a liar. Awkward. Such contradictions are rife throughout the truth embargo. However, as long as the public and the media are willing to live with these contradictions, the truth embargo will continue.
After the first successful petition, Phil Larson from the White House Office of Science & Technology Policy, officially responded:
The U.S. government has no evidence that any life exists outside our planet, or that an extraterrestrial presence has contacted or engaged any member of the human race. In addition, there is no credible information to suggest that any evidence is being hidden from the public's eye. However, that doesn't mean the subject of life outside our planet isn't being discussed or explored. In fact, there are a number of projects working toward the goal of understanding if life can or does exist off Earth.
Larson went on to discuss the Search for Extraterrestrial Life Initiative (SETI); the Kepler Space Telescope seeking Earth-like exoplanets; and the Mars Science Laboratory, as examples of government projects focused on possible extraterrestrial life.
If "Disclosure Petition V – Roswell" does reach the 25,000 threshold it would be helpful to know if Mr Larson or the White House Office of Science and Technology Policy could give a different response this time. The official Obama Presidential Campaign slogan is Forward – it would be good if we could move forward on a genuine investigation of the Roswell UFO Crash and possible cover up of extraterrestrial life.
You can sign Disclosure Petition V here: http://wh.gov/WiQk