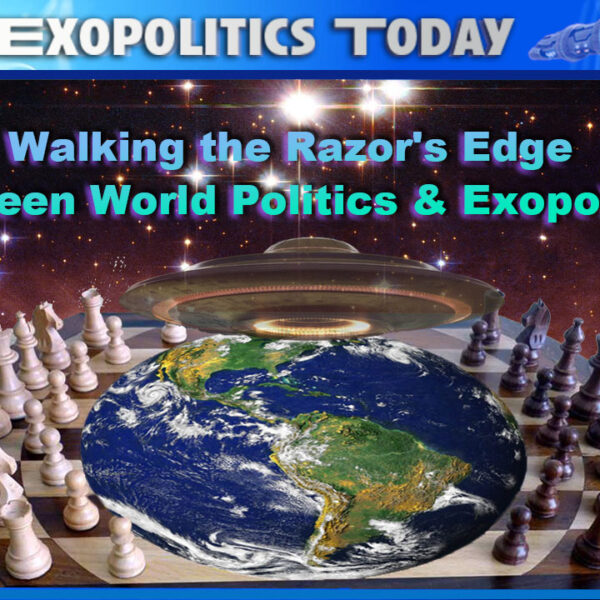 Come Carpentier became interested in UFOs and extraterrestrial life in the late 1960s when he learned about the mysterious Ummo case in France and Spain. Alleged extraterrestrials from the planet Ummo created an office in Spain where they began corresponding with scientists and UFOlogists from around the world introducing them to advanced physics and philosophies. Come later moved from the Canary Islands, Spain, to New Delhi, India in 1975 and went on to distinguish himself in the study of world politics. He is currently a Distinguished Fellow in the India Foundation and convenor for the World Affairs Journal.
Come combines his professional research on world politics with his long time interest in exopolitics where he has investigated many historical UFO cases from around the world. These include the famed Friendship (Amicizia) case in northern Italy (1956-1978), and UFO sightings in the Himalayan region of India and Tibet. In the 1980s, he traveled to Colorado, USA, where he met a high ranking USAF general who confided information about official contact and relations with extraterrestrial civilizations.
In this Exopolitics Today interview, Come discusses his background, conventional political interests, and how these intersect with exopolitics. He describes the dividing line between World Politics and exopolitics as a razor's edge, which he has learned to carefully tread for more than 50 years.
Interview available on Rumble, YouTube & Odysee

Audio Podcast on Apple, Spotify, or Google
Come is the organizer of a major academic conference to be held in New Delhi from Sept 22-24, 2022, titled:" "Exploring Consciousness- From Non-Locality to Non-Duality: The Man-Machine Debate". It will be live streamed from youtube.com/c/IndiaFoundationChannel
Come Carpentier's website is: http://www.comecarpentier.com/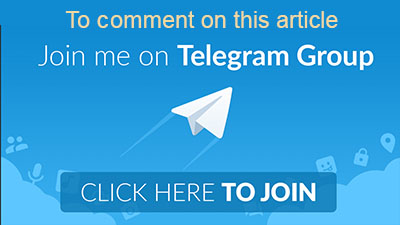 ---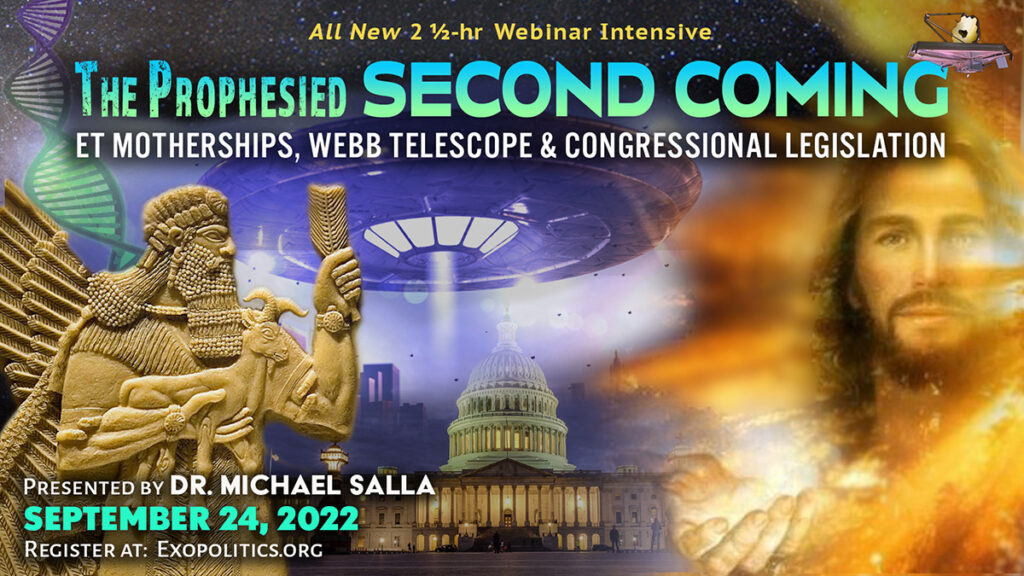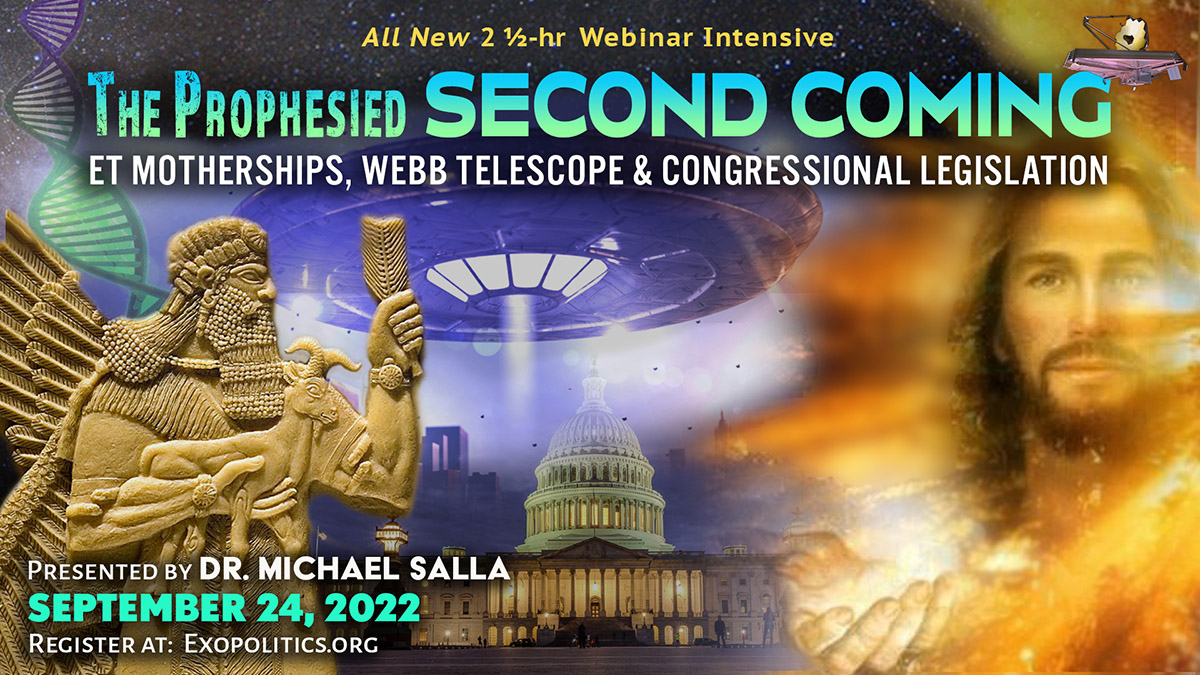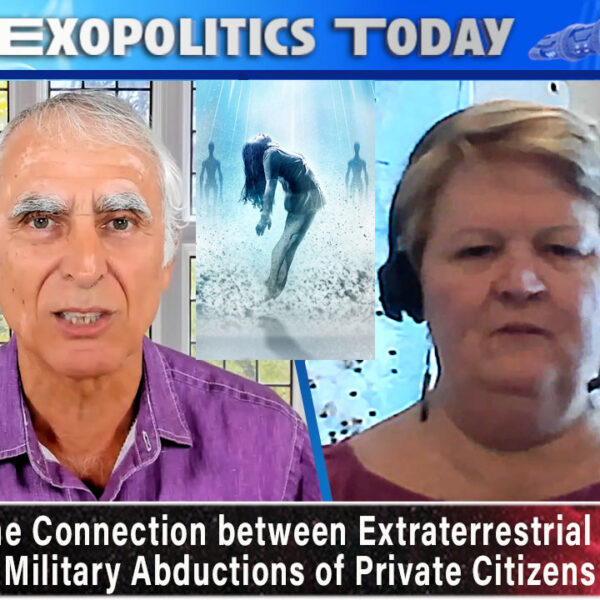 Melinda Leslie has been researching extraterrestrial abductions and subsequent military re-abductions (aka MILABs) since 1993, which is when she was first taken by military personnel for a debriefing at a deep underground military base. Melinda has experienced gray alien abductions since her childhood, and it was only when the US military took an interest in her experiences and began debriefings where she and other abductees were drugged and interrogated that she decided to expose what was secretly happening.
For nearly 30 years Melinda has worked with top extraterrestrial abduction researchers such as Dr. John Mack, Budd Hopkins, and Dr. David Jacobs to understand a complex phenomenon involving multi-generational abductions by off-world beings, hybrid children, rapid development of psychic abilities, and Earth's future. In her first interview with Dr. Michael Salla, Melinda explains her background, experiences with multiple extraterrestrial species, and the key issues and challenges that lie in store for those wanting to fully understand the abduction phenomenon.
Interview Available on YouTube & Rumble
Audio Podcast on Apple, Spotify, or Google
Melinda Leslie currently resides in Sedona, Arizona where she leads UFO tours at night using military Generation III Night Vision Goggles. Her website is here.

---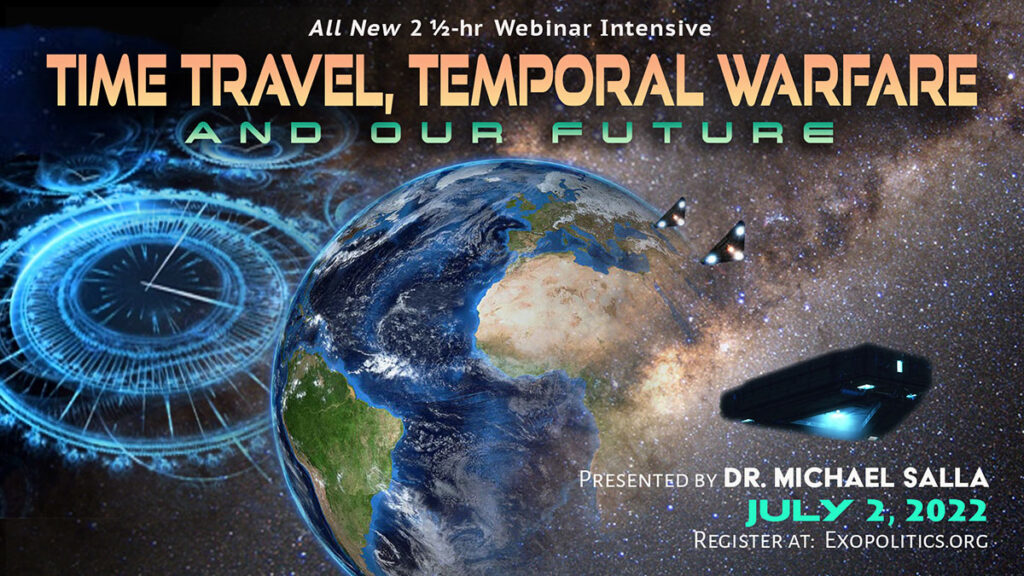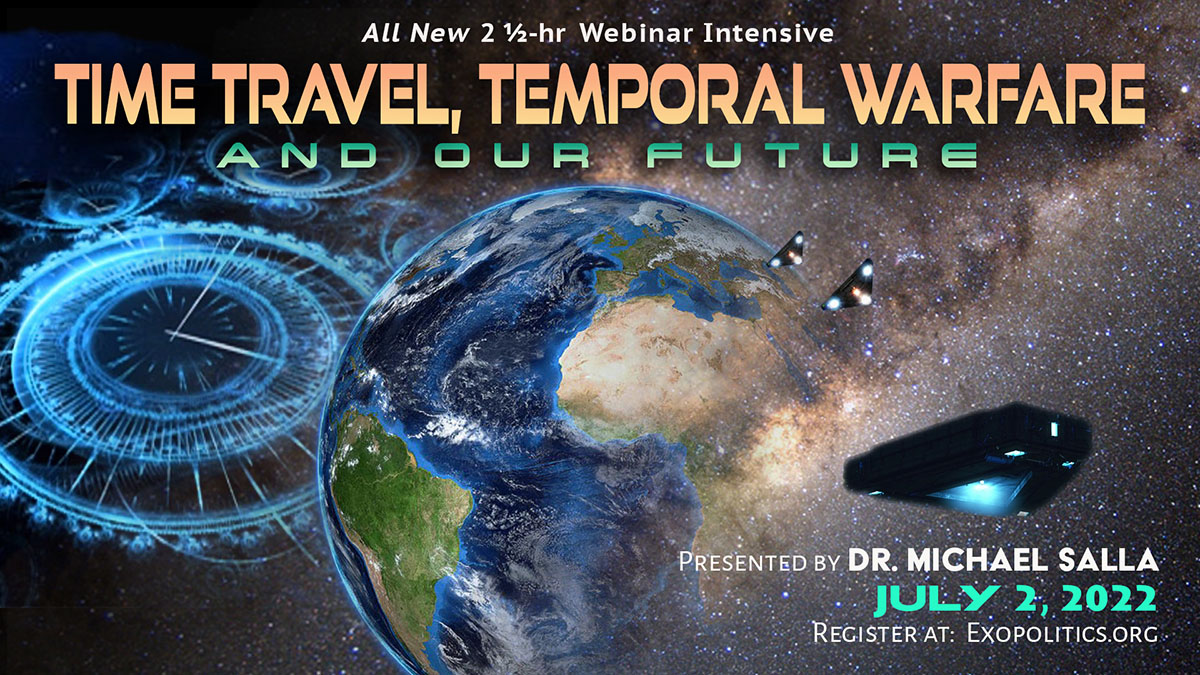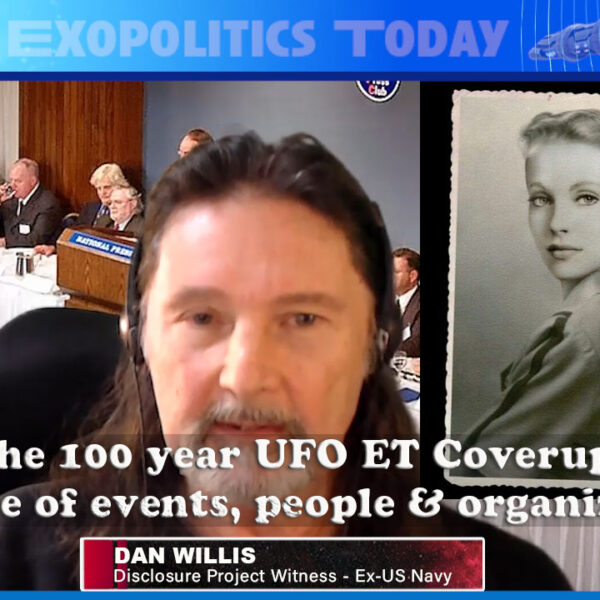 Dan Willis served with the US Navy where he first encountered evidence of a UFO/ET coverup in 1969. He was among a select group of 20 insiders/whistleblowers who came forward to share their testimony about the coverup in the famous May 2001 Disclosure Project press conference held in Washington DC. In his first Exopolitics Today interview, Dan covers his background, participation in the Disclosure Project, and his timeline of the UFO extraterrestrial cover up dating back to 1922. Key events discussed include Maria Orsic, the Third Reich's flying saucer program, Temporal War, Antarctica, Operation Highjump, President Eisenhower's meetings and agreements, and how these relate to current events.
Audio Podcast on Apple, Spotify, or Google
Dan Willis' 100 year timeline is available here and detailed references to these events are here

Dan Willis' testimony in the Disclosure Project is here.
---
Upcoming Webinar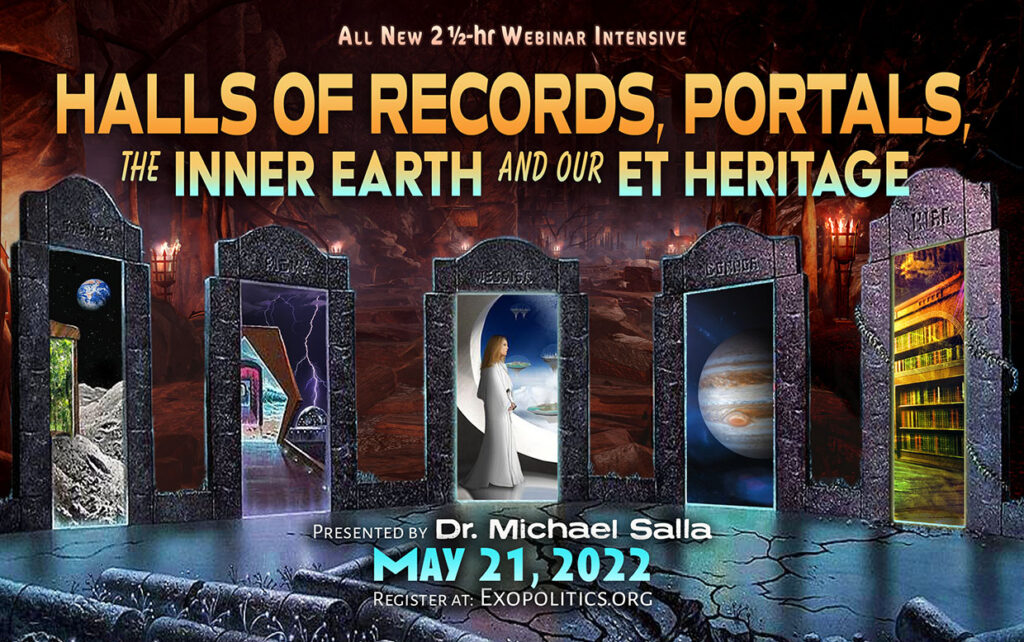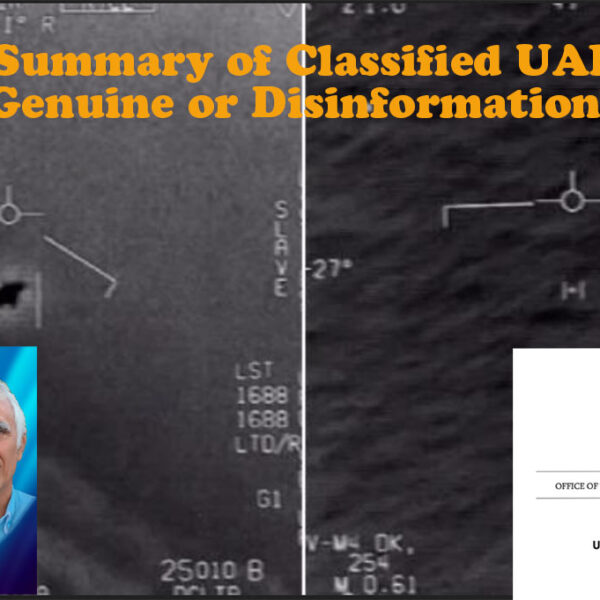 On June 30, veteran UFO researcher Richard Dolan released a leaked summary of the classified version of the UAP report delivered to the US Senate five days earlier. The alleged summary asserts that members of Congress were informed of eight breakthrough propulsion technologies being studied and tested at Nevada's Area 51 and Tonopah Test Range. None of the advanced propulsion technologies were deployed outside of these testing facilities, according to the summary, and therefore none of craft identified in the June 25 UAP report belong to the US.
This Exopolitics Today podcast examines competing claims over whether evidence exists that such craft have been successfully built and deployed by different branches of the US military.
Available on Rumble and YouTube
Podcast References
Further Reading/Listening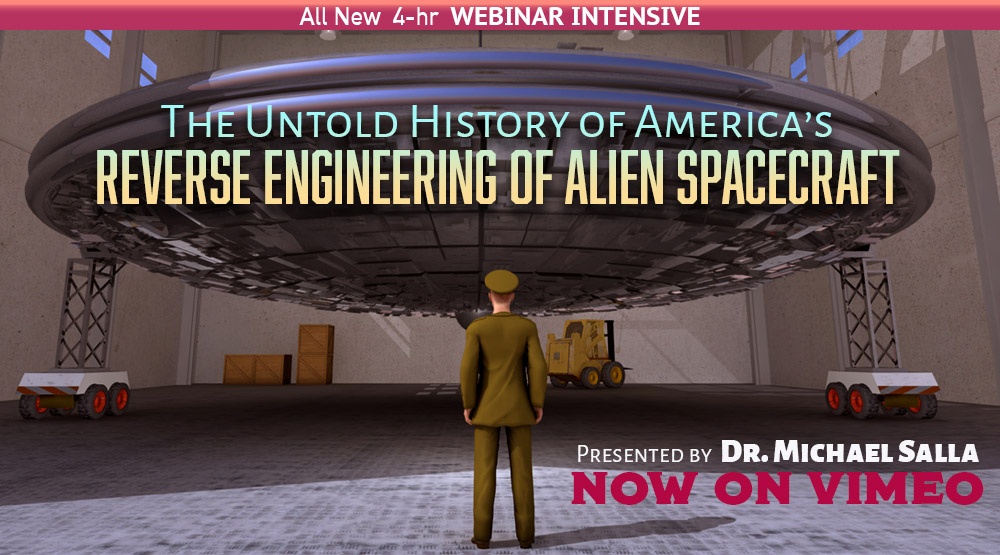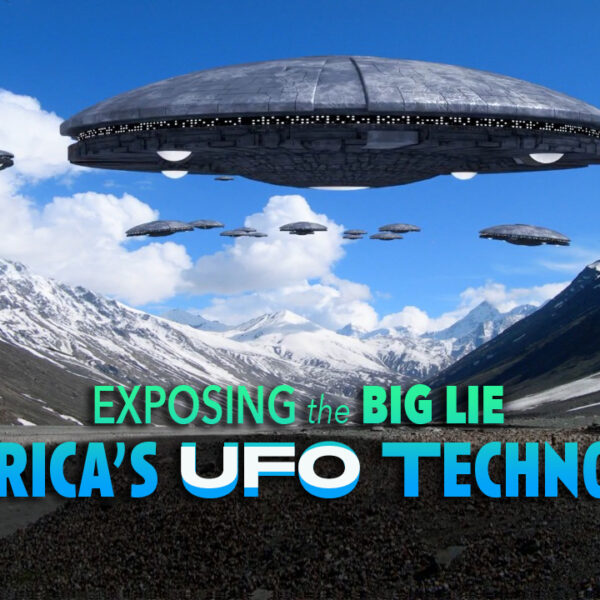 The Director of National Intelligence is scheduled to release a comprehensive report on June 25 to the US Senate that will conclude, according to official leaks, that UFOs are an unknown national security threat! Why is this a 'Big Lie'? What's the Deep State agenda behind promoting this now through the mainstream media after decades of dismissing the UFO phenomenon?
Watch this short film about how America has been secretly reverse engineering captured extraterrestrial spacecraft since the WW II era, and is on the verge of releasing some of its secret UFO technologies through the United States Space Force.
I wish to thank my inspired and incredibly gifted wife, Angelika Whitecliff, for the many hours she devoted to creating this short film and raising public awareness of these critical issues.
Michael Salla, Ph.D.
Available on YouTube, Rumble and Vimeo
To Register for "The Untold History of America's Reverse Engineering of Alien Spacecraft" Webinar to be held on June 19, click here.
To pre-order the Webinar Recording to be released on Vimeo on June 21, click here.
For information about past webinars click here.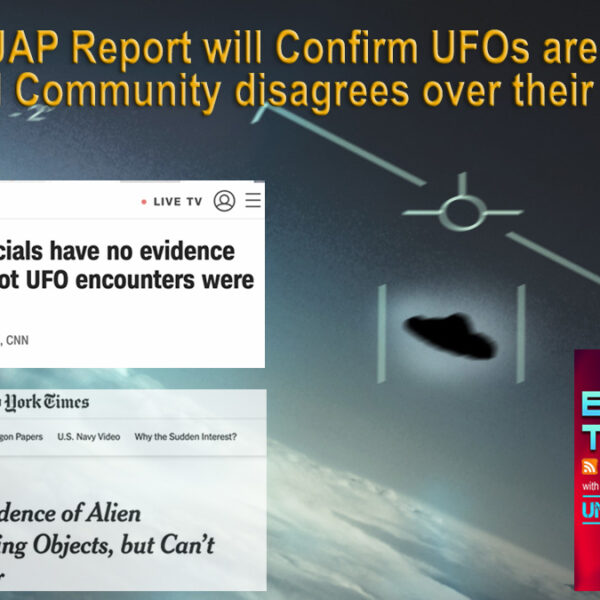 On June 4, five intelligence sources familiar with the contents of the yet to be released June UAP report prepared for the US Senate Intelligence Committee revealed some of its key findings to major news sites including CNN and New York Times. The sources said that there was no consensus over the origins of the UFOs in terms of extraterrestrial, Chinese or Russian aerospace technologies, but that their threat to national security made them an important priority for the intelligence community.
In this Exopolitics Today podcast, Dr. Michael Salla examines what the June UAP report will focus on based on intelligence source leaks, and how this represents a looming deception for which the general public needs to be fully prepared.
Podcast Available on YouTube and Rumble
Podcast Links
Podcast Announcements
Further Reading/Listening
---
June 19 Webinar Announcement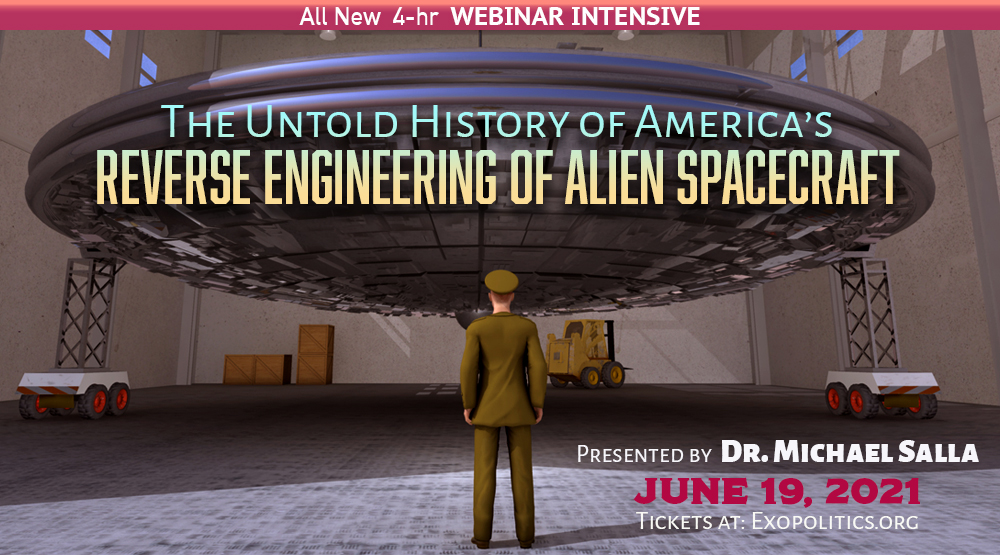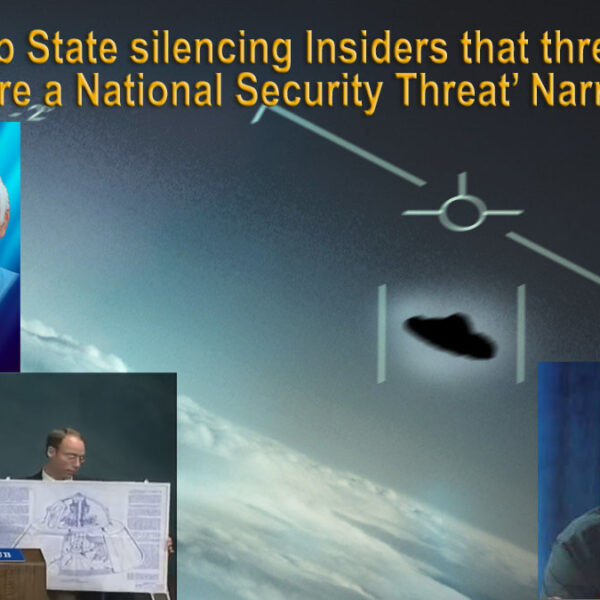 Recently, two insiders who had previously stated that some UFOs are reverse engineered spacecraft developed by major US aerospace corporations were silenced in different ways. This Exopolitics Today Podcast examines the April 6 retraction by former Air Force Electronics Specialist, Mike Turber, of his original testimony asserting the 2004 Tic Tac Incident involved classified Air Force craft being tested against the Navy's USS Nimitz battle group.
One week later on April 13, Mark McCandlish, widely known for his 2001 UFO Disclosure Project testimony about three Alien Reproduction Vehicles seen in 1988 at Edwards Air Force Base was found dead from a shot gun blast to the head.
The podcast examines these two separate incidents in light of the coming June 2021 Intelligence Community UAP report to the US Senate Intelligence
Committee, and whether there's a connection given they each threatened the emerging 'UFOs are a national security threat' narrative that is being promoted by the mainstream media.
Podcast Links
Announcements
Further Reading
---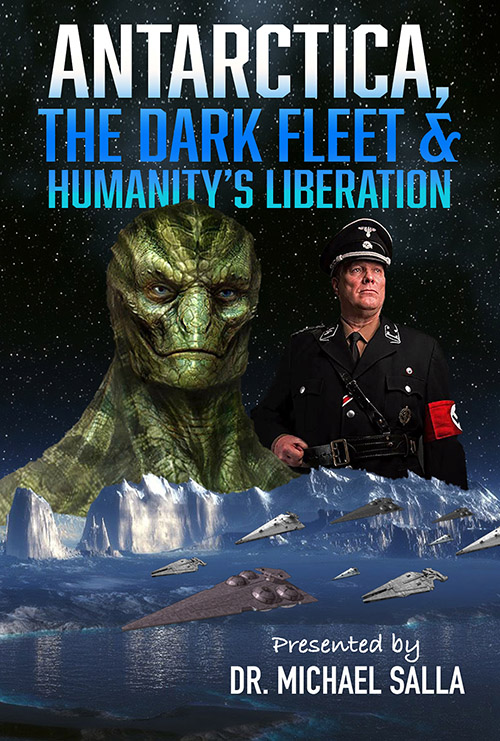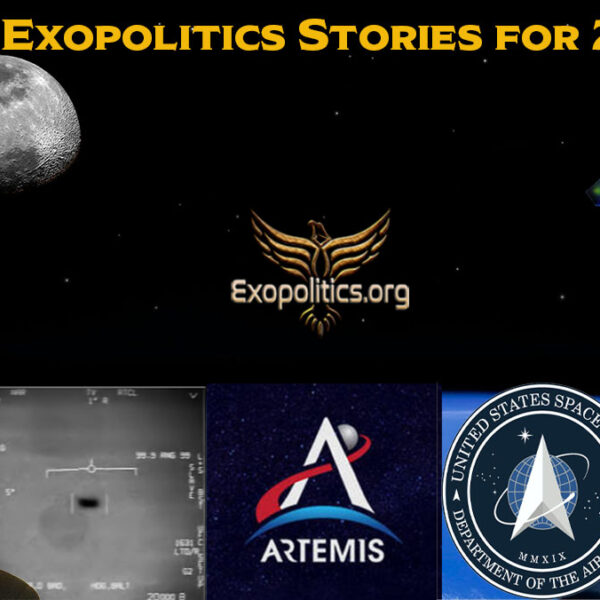 2020 was big year for exopolitics and UFO disclosure with multiple mainstream news sites reporting major developments. Legacy media is now regularly discussing UFOs/UAPs and extraterrestrial life, along with the latest developments with the US Space Force. I discussed my list of the Top 10 Exopolitics news stories with Corey Goode on Zoom (see video below) to get his take on what they mean for "full disclosure". I consider Corey, along with the late William Tompkins, to be one of the most informed, legitimate and accurate insiders about secret space programs, extraterrestrial life, etc., with significant evidence to back up his claims, as I have discussed previously.
I will go into detail about my  the Top 10 list with slides and news videos on January 3 in the upcoming Ascension, Exopolitics & Disclosure Conference with Laura Eisenhower, John DeSouza and Neil Gaur. This promises to be an exciting webinar discussing what happened in 2020 and what we can expect in 2021. 
What follows is the zoom video with Corey and my list with links to relevant exopolitics.org articles published earlier in 2020.
Happy New Year Everyone!
Michael E. Salla, Ph.D.
---
Top Ten Exopolitics Stories for 2020
Professor Haim Eshed revelations on US ET agreements and Galactic Federation https://exopolitics.org/controversy-over-israeli-scientist-claims-of-us-alien-agreements-galactic-federation/
Signing of Artemis Accords – https://exopolitics.org/artemis-accords-are-a-first-step-to-a-space-nato-future-star-fleet/
Eric Davis Briefings to Pentagon Congress on alien reverse engineering https://exopolitics.org/what-was-revealed-in-classified-ufo-briefings-to-congress-pentagon/
Mike Turber revelations on Navy Tic Tac sightings being part of USAF SSP https://exopolitics.org/tic-tac-ufos-revealed-in-2005-briefing/
Salvatore Pais Patent application on nuclear fusion gets published in prestigious journal https://exopolitics.org/paper-on-nuclear-fusion-reactor-for-hybrid-spacecraft-published-in-prestigious-journal/
Space Center to be established at Ramstein Air Base, Germany https://exopolitics.org/nato-creates-space-center-in-germany-in-move-towards-future-star-fleet/
Space Force completes first year with official logo, recruits, bases, doctrinal documents and Guardian name https://exopolitics.org/space-force-sets-priorities-to-prevent-future-space-war/
Trump received secret briefing that Roswell UFO involved time traveling humans https://exopolitics.org/roswell-ufo-crash-to-be-officially-disclosed-as-time-traveling-future-humans/
Congress asks Intel Community for comprehensive UFO report 180 days after passage of 2021 NDAA: https://exopolitics.org/us-congress-asks-for-ufo-report-from-intel-community-in-180-days/
China sends up a Moon lander and retrieves lunar rocks to demonstrate its growing space power capabilities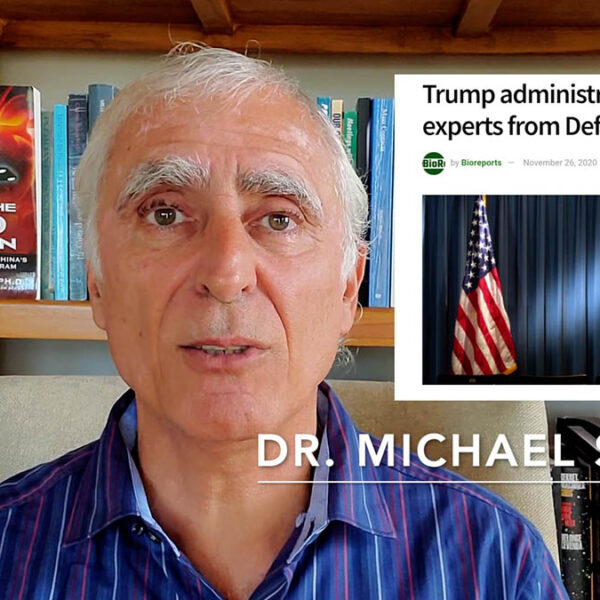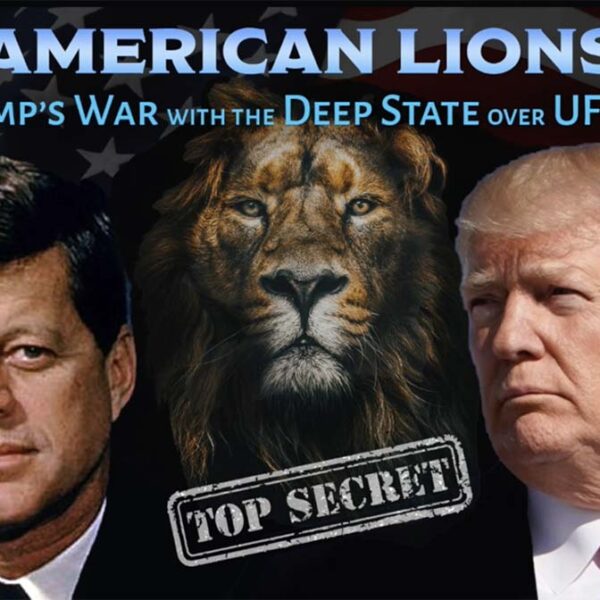 The key to understanding what is happening today in America is to identify the mysterious group behind the Kennedy Assassination, and how its modern-day manifestation is covertly attempting to remove Donald Trump from the presidency for his efforts to similarly build international cooperation around a number of space-related initiatives. If successfully implemented, these Presidential initiatives will lead to the disclosure of incredibly advanced life changing technologies.  November 22 will mark the 57th anniversary of the Kennedy Assassination where he similarly tried and failed to disclose the existence of such technologies. The real perpetrators skillfully remained in the shadows and were never prosecuted for their heinous crime.
In this four-hour webinar you will learn the dramatic and long hidden truths behind the Kennedy Assassination, including damning evidence only declassified in 2017/2018 by the National Archives.
Webinar: November 22, 2020 (Sunday)
11 am – 3.30 pm PST/ 2 – 6.30 pm EST USA (Includes Q&A at the end)
To Register click here.