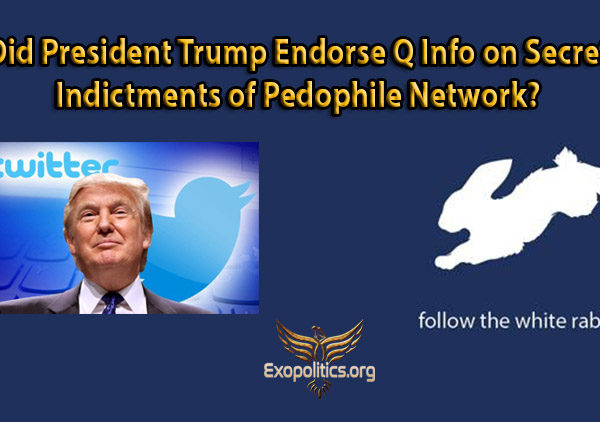 On November 25, President Donald Trump re-tweeted an alternative news article lauding many of the accomplishments achieved during his administration so far. The site he retweeted, MAGAPILL soon crashed as many of the President's 42 million followers went there to learn more.
What is significant about the article and site he retweeted is that it featured a November 19 story about an alleged whistleblower called Q, who has been releasing a lot of information about what is really going on behind the scenes in Washington DC.
In retweeting the story and link to the MAGAPILL site, which he lauded as a genuine news site in contrast to "fake news" sites, was Trump indirectly endorsing Q's information as genuine? If so, then the ramifications are enormous. First, let's begin with Trump's re-tweet.
Wow, even I didn't realize we did so much. Wish the Fake News would report! Thank you. https://t.co/ApVbu2b0Jd

— Donald J. Trump (@realDonaldTrump) November 25, 2017
The article he referred to is titled "President Donald Trump's Accomplishment List" and an archived copy is available here. It lists his accomplishments across a broad spectrum of political, economic and national security areas.
What is arguably more significant is that at the very top of this article was a large banner linking to a featured story "Q Clearance Patriot: The Storm and the Awakening: follow the white rabbit".
By clicking the banner's link, Trump interested readers are taken to a November 19 article that discusses the revelations of Q, an alleged high-level insider spilling the beans on what is happening behind the scenes.

The Q material discusses an enormous number of topics such as secret indictments of the political elite, current events in Saudi Arabia and Trump's national security briefings by figures such as NSA Director, Admiral Michael Rogers.
The preface found on the MAGAPILL site mentions the enormity of the information released in this article, and provides some highlights of the released material. Among the more interesting is the view that rather than former FBI Director Robert Mueller conducting a serious investigation into the links between Russia and the Trump Presidential campaign, Mueller is really investigating a corrupt pedophile network that has secretly monopolized power in the US:
The Special Counsel is not corrupt. Let me say that again, the special counsel, headed by Mueller, is not running a corrupt investigation. He's doing the job properly under the guise of investigating the Trump team. This has lowered the guard of the true targets because nobody anticipated it, including the media. There are an unprecedented number of sealed indictments across the nation right now that have not been executed, over 1100 sealed indictments at last glance.
Many high level officials will soon be arrested to actually 'Drain the Swamp' beyond what anyone thought was possible. Once the corruption and the 'type of corruption' is revealed to the American people, it will trigger 'The Awakening'. This event will be something unlike anything you've ever witnessed, Americans will unite behind Trump and his administration for cleaning house.

There have been persistent rumors of hundreds of secret Grand Jury indictments that are on the verge of being unleashed. These rumors have been circulating for weeks and a number of alternative media figures have closely analyzed some of the Q material that refers to them.
Among these figures is Jordan Sather, whose "Destroying the Illusion" Youtube channel has gained over 65,000 subscribers due to his cogent analyses of the Q material and other topical issues. Sather released a video on November 26 analyzing Trump's retweet of the MAGAPILL article, and was the first to raise the possibility that Trump was indirectly endorsing the legitimacy of the Q material.  
While the Q material is quite extensive, its core claim that Mueller, as Special Counsel, has really been investigating a corrupt pedophile network, rather than the alleged Russia Trump campaign connection, is very significant.
Of special interest is Meueller's background as a former US Marine Corps Captain (1968-1971) who was highly decorated for his bravery during the Vietnam War. It's worth noting that the Secretary of Defense, James Mattis is a retired four star USMC general, as is Trump's Chief of Staff, John Kelly. Given the deep loyalty of former USMC personnel to their military service (semper fidelis – always faithful), it's very possible that Meuller is secretly following an agenda sanctioned by Mattis and Kelly.
We also need to keep in mind claims that on November 18, a number of USMC helicopters allegedly buzzed the CIA's Headquarters in Langley, Virginia. While initial reports erroneously referred to the CIA's HQ being stormed by the USMC, a former FBI agent, Hal Turner confirmed through credible sources that the helicopters had only "buzzed" the CIA HQ for roughly 30 minutes.
Did nearby residents in McLean suddenly notice a large number of loud helicopters overhead, moving toward or from the area of the CIA.   The repeated answer to that question has been "Yes." 
Many (very many) residents of McLean, VA have confirmed they found themselves hearing large numbers of loud aircraft overhead on Saturday, and that the sounds lasted more then 30 minutes!

The intent was clear, the USMC was threatening the CIA's clandestine services division to get on board with the Trump administration or else. This is not the first time that the CIA has been intimidated by a US President threatening to unleash the US military against its facilities.
In 1958, President Eisenhower threatened the CIA's Area 51 facilities in Nevada with invasion by the US First Army stationed at Colorado if the CIA did not fully disclose all its classified programs there. In a May 2013 video interview, a former CIA operative revealed what he heard Eisenhower tell his boss to relay to the mysterious MJ-12 Committee in charge of the Area 51 facility, for which the CIA provided operational security:
We called the people in from MJ-12, from Area 51 and S-4, but they told us that the government had no jurisdiction over what they were doing…. I want you and your boss to fly out there. I want you to give them a personal message…. I want you to tell them, whoever is in charge, I want you to tell them that they have this coming week to get into Washington and to report to me. And if they don't, I'm going to get the First Army from Colorado. we are going to go over and take the base over. I don't care what kind of classified material you got. We are going to rip this thing apart."

This takes us finally to the testimony of Michael Gerloff, who has served with the USMC, US Army Rangers and Seattle Police over a period spanning 20 years from 1978 to 2001. Gerloff says that he was part of a secret USMC intelligence group established by President Eisenhower in the early 1950's, that continues to the present day.
According to Gerloff, the USMC was given special responsibility by Eisenhower to act as an institutional bulwark against systemic corruption that threatened the US Constitution and the Republic. This corruption stemmed from the creation of secret space programs that worked closely with major defense contractors at remote locations such as Area 51.
What we are witnessing now with over a thousand secret indictments allegedly generated by Mueller, Trump's USMC/Navy dominated administration, USMC helicopters buzzing CIA HQ and Gerloff's claims, is that we are on the verge of major revelations about deep systemic corruption that has plagued the US. The role of the USMC in taking the lead in cleaning up this systemic corruption is slowly being revealed.
Trump's retweet of the MAGAPILL article appears to be an endorsement of the view that secret indictments established by Meuller are on the verge of being disclosed, thereby triggering many further revelations that will awaken the general public. In the meantime, Trump is encouraging those among the American public who are ready, to go down the rabbit hole to learn the truth about systemic corruption, powerful pedophile networks, and secret space programs.  
© Michael E. Salla, Ph.D. Copyright Notice
Further Reading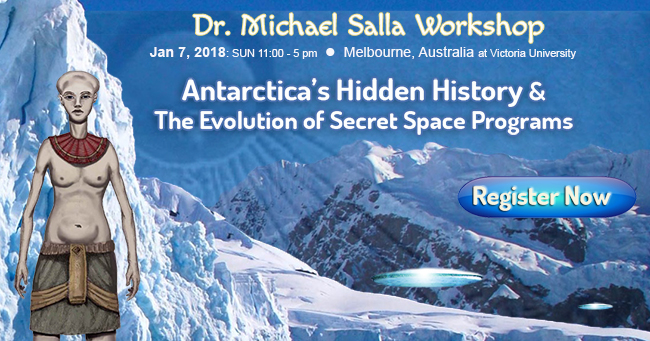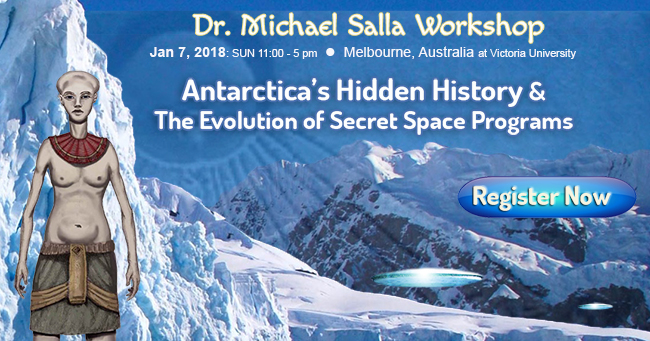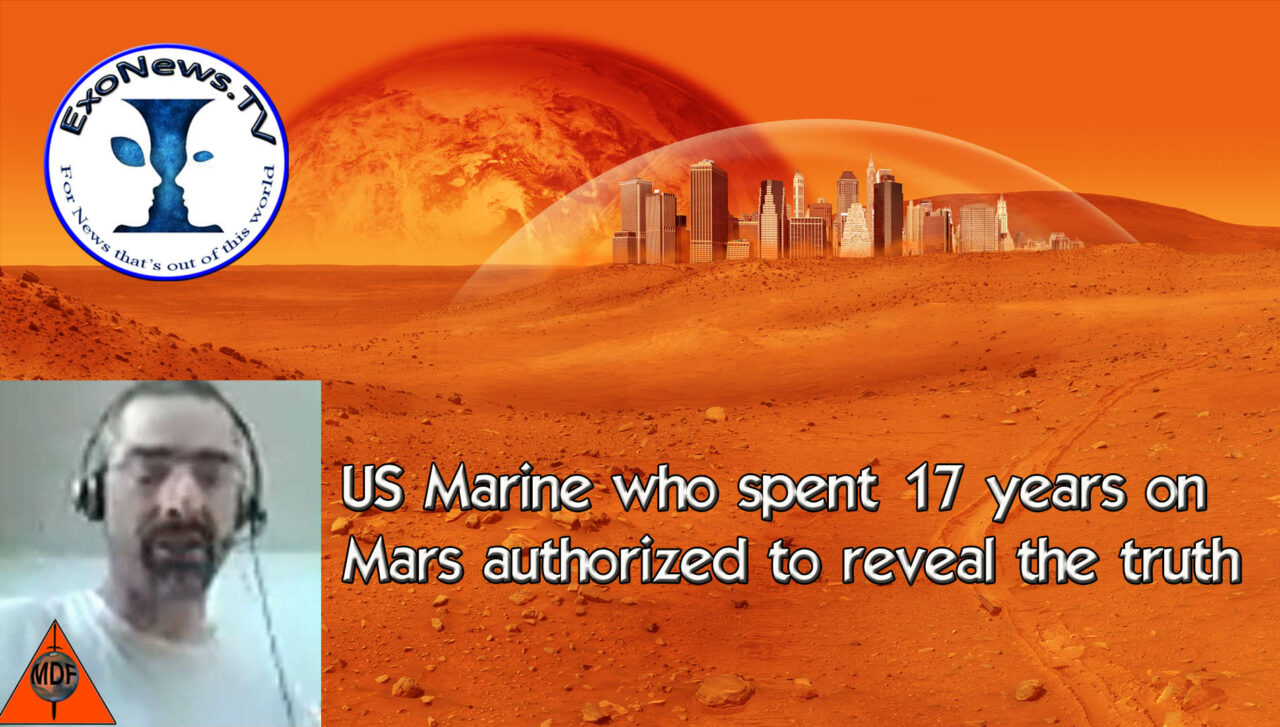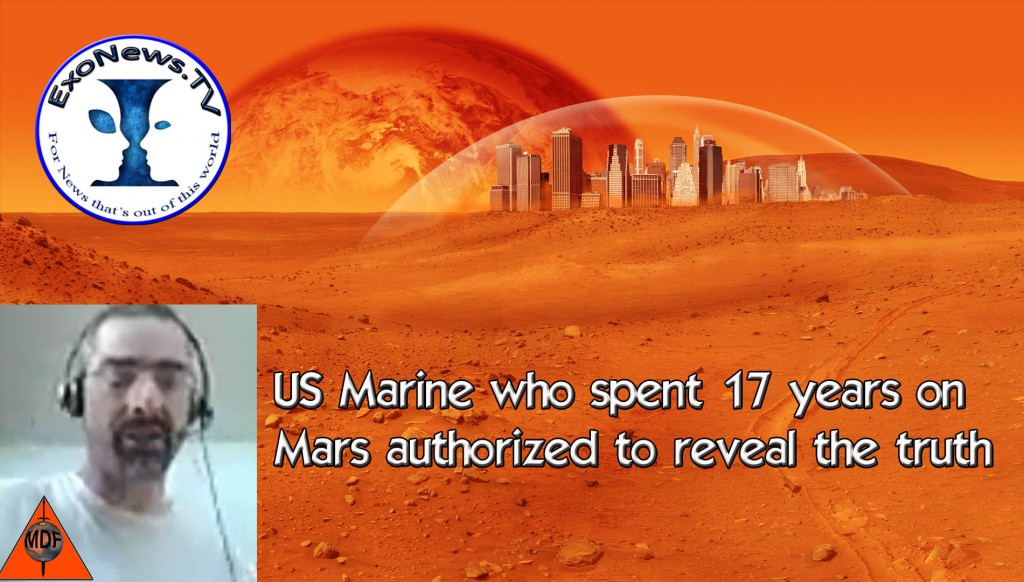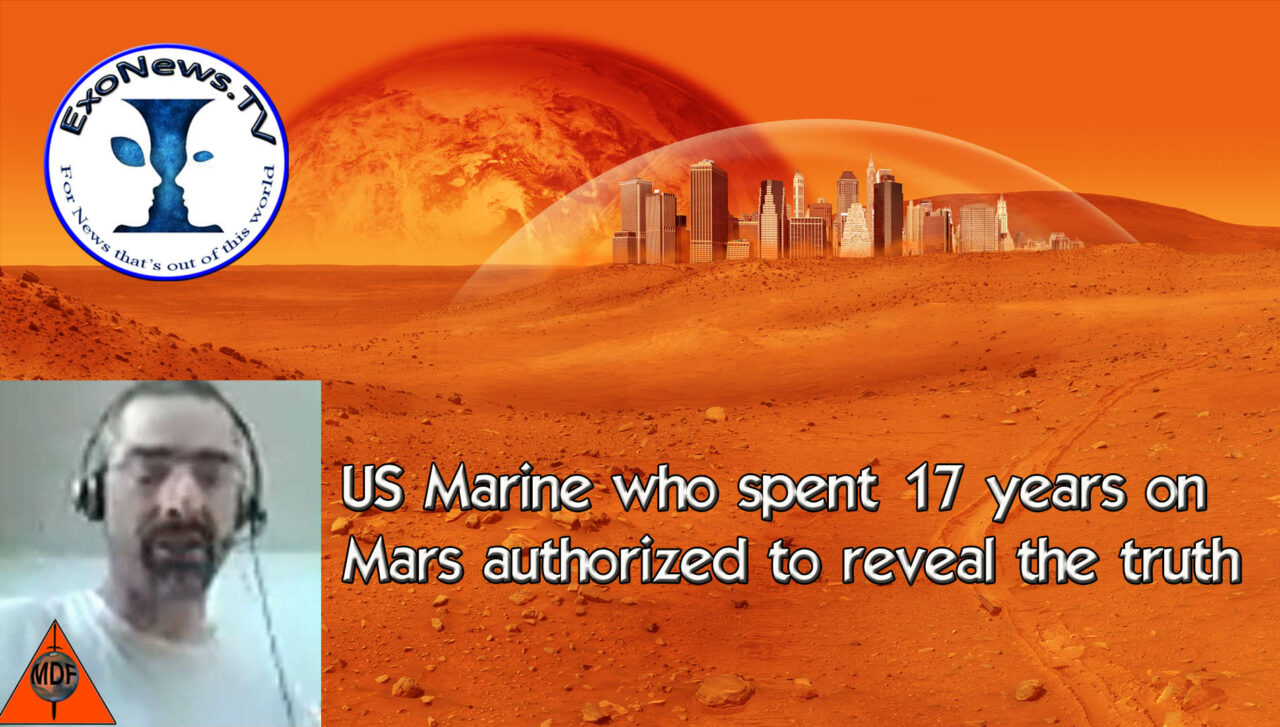 Randy Cramer (aka Captain Kaye, USMC s.s.) who claims to have spent 17 years on Mars and three years serving on a secret space fleet has just released his first newsletter. It has his responses to a number of questions from the general public sent to him by email or Facebook. For those that have followed the Captain Kaye material, there will be fascinating details on issues covered more generally in earlier interviews/articles. Below are some of the highlights from his newsletter and their significance.
The most pertinent information in my opinion is that Randy is still acting under direct orders from his military superiors – a brigadier general and colonel serving in a covert branch of the U.S. Marine Corps called "special section." This was covered in my last skype interview with him. In the newsletter he says:
Col. Jamieson put me in touch with a man identifying himself as Brigadier General Smythe. General Smythe gave me a fairly long-winded explanation about the "soulless pricks" (his words) on "the Committee" that he was supposed to answer to, and the serious disagreements by USMC s.s. brass with said Committee. Without elaborating, I was satisfied with his explanation of the situation on his end. When he personally gave me the go-ahead (he said, and I quote, "I'm giving you the go-ahead to go public with everything you know…"), I asked, "Everything?" and he said, "EVERYTHING!", and then we had a deal. As long as I had the assurance that my direct chain of command was behind me and that I had no restrictions on truthful content, I knew it was for real – and that HE was for real. No one – not even an enemy – would want me to do that, or tell me to do that. He even said I could use his name, which I just did, to let the people who need to know, that I answer to him, and only to him… and if they didn't like it, they could take it up with him, or the CMC.
One of the issues covered during his interviews was that the mind control techniques used on him and other Marine Corps s.s. recruits was not trauma based as was common with other covert programs. Here Randy gives more details on the two different types of mind control used by covert military services:
The techniques used to make me have been described to me as a "with-the-grain" style of programming as opposed to most "against-the-grain" styles of programming that try to force Super Soldiers to kill anything, anytime, anywhere – and as human animals, most of us just aren't made that way, so we resist – and the main function then becomes 'suppressing' the urge to resist. Rather than creating the best Super Soldier you can, you only create the most compliant. The "with-the-grain" style programming doesn't try to create something that kills on command, but, rather, it creates a deep seated instinct to protect its tribe and its territory when threatened. So, as long as you can explain the threat credibly, the soldier will use all of its strength and cunning to destroy any that would harm those it's genetically predisposed to protect.
Randy comments on the nature of compartmentalized projects and the power acquired by project directors. This is pretty consistent with what other whistleblowers have revealed about covert programs that have increasingly become rogue operations:
It would appear that what was once a fairly cohesive effort by a handful of covert programs to deal with the ET/exobiological/technological issues, is no longer cohesive, and nor is it just a hand full. It seems that it has degraded into a feudal style conflict where every 'Deep Black' program director who has a measure of control in the larger equation is refusing to share data, while trying to steal and acquire everyone else's data – while trying to keep his/her sub-programs hidden so they cannot be stolen. Alliances are made and broken. All high technology is just used to spy and steal from each other with the hope that whoever wins the 'Deep Black race' will get to rewrite all the rules and make the world in their image; because, quite simply, there will be NO ONE to stop them from doing so with all the competition eliminated, or left in the dust.
In his response to a question about his arrival on Mars, Randy says that his first experience was stepping out into the open which is breathable. Other Mars whistleblowers have said similar things and of course there are many Mars Rover images of animals roaming the surface of Mars. Randy's testimony is more evidence that NASA is lying that the atmosphere is 96% CO2 with trace amounts (0.15%) of O2. His account of the transfer station sounds like the kind of open air conditions one finds in landing at many small airports.
We touched down at Aries Primus, HQ of the MCC (Mars Colony Corporation) and the MDF (Mars Defense Force). To my surprise, we walked down the gangplank and right out into the Martian air. The air was thin and cool, but the sun was beating down enough to feel it. Even though it's dimmer, the sun can still be quite hot and bright in the direct light. We walked, in a line, to personnel with scanners in their hands who would scan your transfer packet, and then direct you to whichever shuttle pad was to take you to your duty station.
I boarded a small shuttle that looked like a soda can that had been through hell and back. It was long and narrow, and had two rows of seats against the side walls facing each other. You could fit about 32 people (plus, two flight crew) inside. It was a noisy and rough ride, and when I got out, we were in the motor pool/main hangar of Forward Station Zebra: my new home for the next 17 years.
When asked about the moon landing by Neil Armstrong and Buzz Aldrin, Randy commented about how the moon program was a cover and that many were surprised Armstrong didn't say more before his death. One likely reason is that Armstrong received death threats against him and his family if he revealed to others before his death:
… we know the covert program was on the moon in the Fifties, and on Mars in the Sixties – but only a few people knew that. To everyone else, the NASA program was all there was. Several astronauts of the Mercury program had said they thought they were just "spam in a can", and that the real deal must be in some deeper program. A lot of us thought Neil Armstrong might do a deathbed confession, but he went to the grave with what he knew.
Finally, Randy claims that President Eisenhower created the US Marine Corps special section in 1953 as a counterweight to the MJ-12 Group. That makes a lot of sense given the long history of the Marines and Eisenhower's suspicions about the growing power of MJ-12 that culminated in his 1958 threat to invade area 51/S4:
President Eisenhower ('Ike') created USMC s.s. because he didn't trust "those MJ-12 boys", and he wanted a military unit (disciplined and oath driven, not like intelligence community people), and he wanted them to be marines because he wanted them to have the highest ethical and moral fiber. So they recruited their first officer class from the Navy and the Marine Corps, before they created their own officer academy, because Sailors and Marines have a shipmate and teammate mentality. We all work together, or we all go down with the ship – essentially. This distinction has a ripple effect that makes Navy and Marine command structure TOTALLY different from Army or Air Force, which is where the main corruption comes from: greedy conquerors (fucking Legionnaires) – mix that with the T2 eugenicists, and you have a global nightmare the Nazis only envisioned in their wettest dreams.
Randy's newsletter has much more fascinating information in it and is well worth reading.
For the moment, there hasn't been much in the way of direct confirmation of Randy's claims other than whistleblowers such as Andy Basiago, J.D., corroborating some of the details he revealed about bases on Mars:
After careful analysis, I have concluded that the Mars testimony of Captain Randy Cramer is truthful. I am convinced that Randy is "the real deal."
More needs to be done in that regard and perhaps that's where Randy's superiors in the chain of command can help him, if they really desire disclosure to move forward quickly. Nevertheless, Randy's revelations about Mars and the secret space fleet are certainly something to deeply consider as we move inexorably towards a world where some truths about extraterrestrial life are finally revealed, but other elements of the cover up are likely to continue in rogue covert programs.
© Michael E. Salla, Ph.D. Copyright Notice
Further Reading
To Learn More: