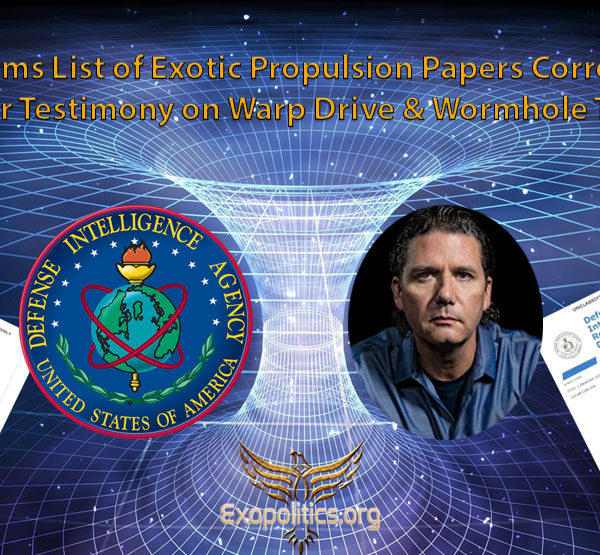 On January 16, 2019, the Defense Intelligence Agency (DIA) responded to a Freedom of Information Act (FOIA) request and confirmed that a list of 38 papers examining exotic propulsion technologies is genuine. The FOIA request was made from the anti-secrecy group the Federation of American Scientists (FAS), which filed it on August 15, 2018 and later issued a website update describing the documents received from the DIA.
in a January 17 announcement, Steven Aftergood, who wrote the original FOIA request to the DIA, described what the DIA had provided:  
From 2007 to 2012, the DIA spent $22 million on the activity, formally known as the Advanced Aerospace Threat Identification Program… Yesterday, the DIA released a list of 38 research titles funded by the program, many of which are highly conjectural and well beyond the boundaries of current science, engineering — or military intelligence. One such title, "Traversable Wormholes, Stargates, and Negative Energy," was prepared by Dr. Eric Davis, who has also written on "psychic teleportation."

Aftergood's original letter to the DIA had asked for information concerning "a copy of the list that was recently transmitted to Congress of all DIA products produced under the Advanced Aerospace Threat and Identification Program [AATIP] contract".
The DIA released a document with five pages, which included a January 9, 2018 letter by the DIA to Senators John McCain and Jack Read, the Chair and Ranking Member of the Senate Armed Services Committee. In the letter the DIA provided a list of 38 reports in response to the requests of the respective staffs of Armed Service Committee leaders. The DIA letter stated:
There are 38 reports associated with DIA's involvement on the program documented in the list. All are UNCLASSIFIED/ FOR OFFICIAL USE ONLY except for attachment 37 which is a SECRET/NOFORN version of attachment 38 State of the Art and Evolution of High Energy Laser Weapons.

The list of 38 reports was publicly leaked on July 25, 2018 by TV journalist George Knapp and his investigative unit, the I-Team, in a story covering Dr. Hal Puthoff's description of studies funded by the AATIP titled "Exclusive: I-Team obtains some key documents related to Pentagon UFO study":
In June, physicist Hal Puthoff made the first public presentation about the UFO study. He was the chief scientist for BAASS (Bigelow Aerospace Advanced Space Studies), the Las Vegas company which won a Pentagon contract to study UFOs and related mysteries.
In his presentation, Puthoff listed the subjects explored in dozens of scientific studies initiated by BAASS: Star Trek worthy topics — warp drive, invisibility, metamaterials but the titles and authors have not been released — until now. The list made public for the first time includes subjects such as worm holes, antigravity and how to track hypersonic vehicles, and more….Puthoff said his group has studied unknown materials recovered from crash sites.

So far three of the papers on the 38 documents list have been leaked to the public. The first two were leaked by Corey Goode who was given the papers by a Washington DC insider, apparently within the DIA, who said they would help him open up the public to the truth of his secret space program testimony.
Goode described being given a number of documents, two of which were from the list of 38 that the DIA officially disclosed. Goode was told: "This series of unclassified DIA documents are said to be used to slowly "read in" certain people in the DOD/DIA to Special Access Programs."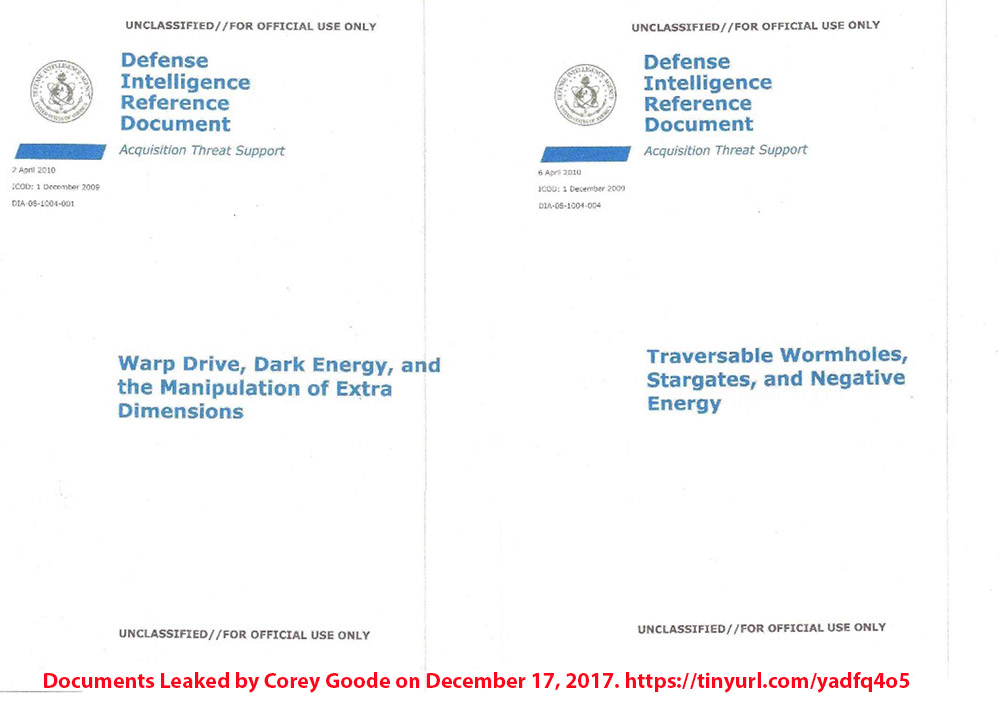 In his numerous interviews and articles, Goode has frequently referred to some of the advanced technologies described in the DIA papers, wormholes, warp drive, etc. The two papers leaked by Goode were therefore important corroboration for some of the exotic propulsion technologies he claimed had been actually developed by major defense contractors, and were in widespread use in secret space programs.
In an earlier article, I described how Dr. Eric Davis had confirmed the two papers leaked by Goode were authored by him. He was thoroughly puzzled over how they had been leaked into the public arena. The point Davis made was that only a genuine Washington DC insider could have had access to the documents and released them. Essentially, Davis was confirming that Goode's DIA/Washington DC insider was authentic.
In addition, UFO activist Mike Waskosky has provided the first detailed account of Goode's role in being the first to release the two DIA papers, and the response of different UFO researchers to this development given widespread disbelief among them over Goode's credibility as a witness.
The DIA's FOIA response now makes it official. The two papers first leaked by Goode are among the list of 38 that had been commissioned by the AATIP program in 2007, under its former name of Advanced Aerospace Weapon System Applications Program.  The DIA's FOIA release has therefore provided important corroboration for a key aspect of Corey Goode's testimony; that he was chosen as a conduit for information about secret space programs to be first revealed to the general public.
Goode's possession and release of the first two of the 38 advanced propulsion studies goes a long way to establishing his bona fides as an insider with accurate information about multiple secret space programs.
As a DIA FOIA officer lamented in responding to Aftergood, the DIA anticipated further FOIA requests for all 38 Defense Intelligence Reference Documents. Not only will this add a further layer of corroboration for Goode's DIA/Washington insider source, it will provide greater insight into the Warp Drive, traversable wormhole and other kinds of exotic technologies that he claims are being currently used in multiple secret space programs.
© Michael E. Salla, Ph.D. Copyright Notice
Further Reading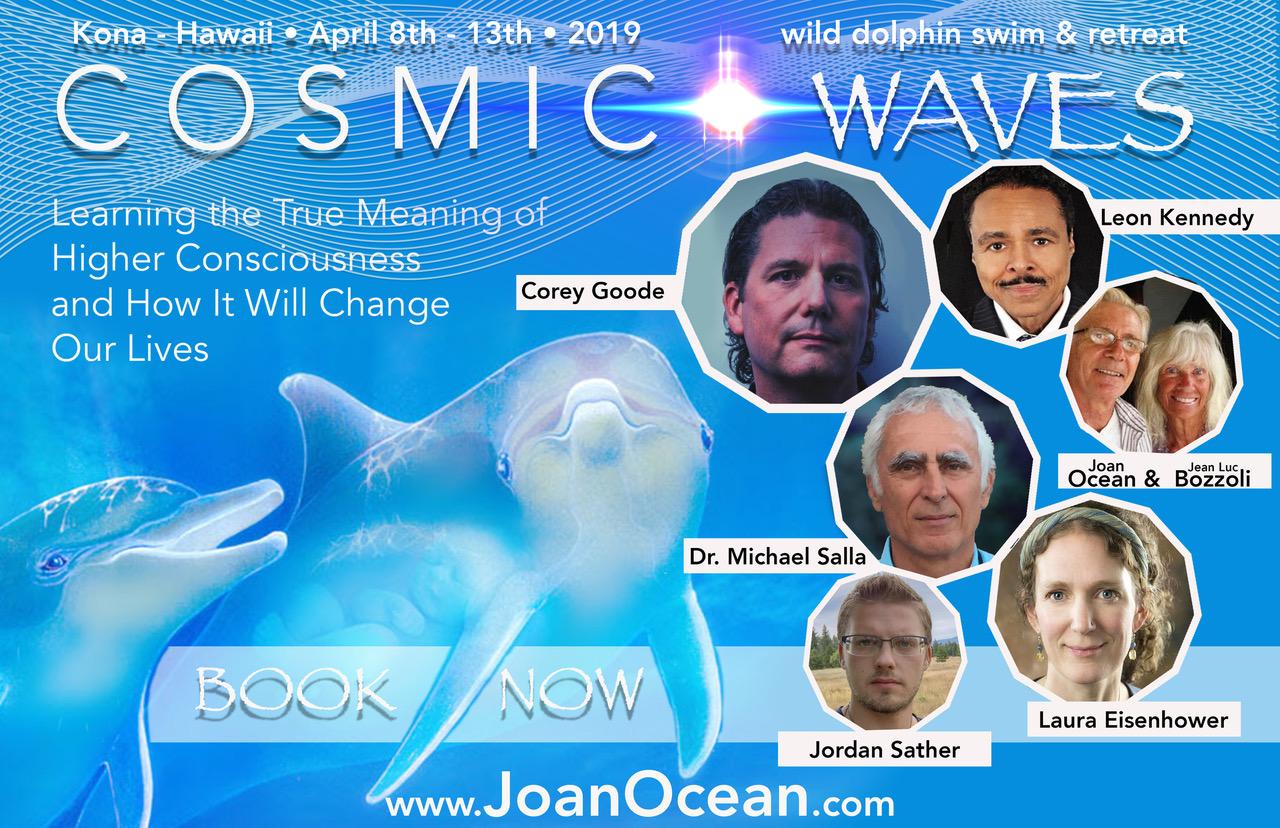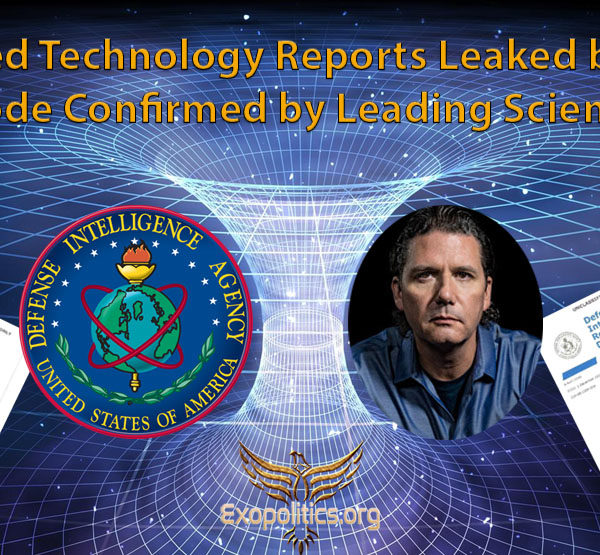 On December 17, 2017, Corey Goode uploaded two documents to his website that dealt with advanced technologies such as traversable wormholes and warp drives, which had been given to him by a confidential source. The two documents were part of a collection of 38 reports commissioned by the Defense Intelligence Agency (DIA) and have since been validated as authentic.
The two documents are titled "Traversable Wormholes, Stargates, and Negative Energy" and "Warp Drive, Dark Energy, and the Manipulation of Extra Dimensions", the first was authored by Dr. Eric Davis, and the second co-authored by Dr. Richard Obousy and Davis.
Both documents stated that they were part of "a series of advanced technology reports produced in FY 2009 under the Defense Advanced Aerospace Weapon System Applications (AAWSA) Program."
Veteran FOIA and UFO investigator, John Greenewald, confirmed that the two documents' initial public release occurred through Goode. Greenewald wrote on January 12:
I saw these documents back in late December and early January, but dismissed them as they are largely sourced/credited to Corey Goode, a very controversial figure to begin with. If they are genuine (and they may be) these documents do not appear that they were released under any official channels.  So the biggest question is, "How did Corey get them?"  I have not found an 'older' source, but am open if anyone else has. Veteran investigator George Knapp, was been able to find the names of all 38 DIA studies which are called "Defense Intelligence Reference Documents", and where the above two documents first leaked by Goode can be found. 
On June 2, UFO researcher Keith Basterfield similarly acknowledged Goode's role in the initial public release of two documents through his website.
The full list of 38 DIA studies discovered by Knapp are titled Defense Intelligence Reference Documents (DIRDs). When contacted by British researcher, Isaac Koi, Dr Davis expressed his surprise that two of the documents he had authored had been released to the public thereby officially confirming their authenticity:
 "I don't know how you got two of my DIRD reports" – "Yes! All of my DIRD reports are in the set of 38 total."
Dr Davis, a leading world scientist was here confirming the authenticity of Goode's two leaked documents. Furthermore,. In a June 24 appearance on Coast to Coast radio, Davis said:
… that 2 or 3 of these papers had been "leaked" onto the Internet, by "someone on the beltway." The beltway is a highway that encircles Washington. A reference to "inside the beltway" means matters of importance to US government officials; lobbyists; and government contractors.
Davis was saying that "someone on the beltway" was Goode's source for the two documents. This is an astounding admission!
For the first time since his emergence in late 2014, a leading scientist was on the public record in effectively stating that Goode was working with a Washington insider to reveal significant details of advanced space technologies being studied by the DIA!
A detailed analysis of the public emergence of the DIA documents, Greenewald's discovery of Goode's role, what Knapp, Koi and other researchers have concluded about the documents appears in a September 7, blog post by Mike Waskosky titled:  "Corey Goode's DIA Documents: The Unreported AATIP Revealing".
Curiously, the two documents have generated much discussion in the UFO community as Waskosky shows, but Goode's role in making them public in the first place has been widely ignored for reasons alluded to by Greenewald. Instead, the emergence of the documents, which are directly linked to the "Advanced Aerospace Threat Identification Program" (AATIP aka AAWSA) once headed by Luis Elizondo, are now widely associated with To The Stars Academy, since that is where Elizondo currently works.
Consequently, the widespread assumption is that Elizondo and To The Stars Academy are responsible for triggering the release of the two DIA (AATIP) documents. That is false. The first documents relating to these programs were made available through Goode and his own insider sources. The obvious conclusion to be drawn is that Goode has genuine insider sources from the DIA that are leaking documents to him, and he in turn is making them public.
In a December 19, 2017 post on his Facebook page, Goode explained:
This series of unclassified DIA documents are said to be used to slowly "read in" certain people in the DOD/DIA to Special Access Programs. I have reached out to the authors and requested the other documents in this series as well as the reason they were given for producing them. I have also been shown some other documents that I may be able to share with you before long. We are setting up a WikiLeaks type system that will be a "SSP-Leaks Database" soon.
Goode has since June 2015 been saying that there is a huge treasure trove of documents that deal with advanced technologies used by multiple secret space programs that are eventually going to be released.
In an email response to an early draft of this article, he said: "I would add that documents are presented in this manner (Theory) 1. To read in very conservative types 2. Plausible deniability if the documents surface, they are just 'theory'."
The two DIA documents are the first concrete evidence that such a treasure trove exists. In a news story released on May 4, George Knapp's I-Team released a third DIA (AATIP/ AAWSA) document dealing with advanced space travel technology, which is titled: "Advanced Space Propulsion Based on Vacuum Engineering" authored by Dr Hal Puthoff, who has subsequently verified the paper's authenticity.
In order for insiders to facilitate the release of similar documents, Goode is currently moving forward with the idea of creating a website similar to Wikileaks where insiders can submit information via secure encrypted means for documents to be uploaded to the public realm without being identified.
Waskosky concludes his blogpost with some very appropriate questions about the two leaked documents that Goode was the first to make publicly available:
At this point it seems that the proper question to be asking is not how Corey Goode received these documents so much as WHY Corey Goode was trusted or selected as a source to be delivering these documents during the same time period that Luis Elizondo and TTSA were assisting with the mainstream media widely disclosing this same program (albeit sans-documentation). Could it be that there are multiple factions within the intelligence agencies working towards their own version of "disclosure" with different belief systems and/or agendas?
In a previous post, I have commented upon a growing debate about whether or not the To The Stars Academy is a limited disclosure initiative controlled by the Deep State. If so, it would be natural to conclude that genuine insiders are looking for an alternative source for releasing their information, and Goode has been chosen by at least one Washington Beltway insider as a reliable source.
© Michael E. Salla, Ph.D. Copyright Notice
[Acknowledgments: Thanks to Corey Goode and Mike Waskosky for their suggestions in improving an earlier draft of this article.]
Further Reading