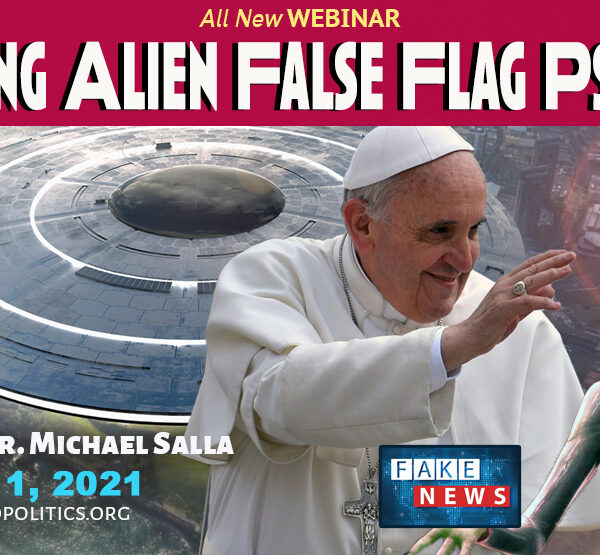 In the last 18 months, the US and other major countries have created national space forces to deal with threats in space, and have pledged to cooperate in a multinational alliance to deal with such threats. We are in an unprecedented era of disclosure as billions of people around the world are finally being told about the reality of the UFO phenomenon and the possibility of extraterrestrial life.
The June 25 Unidentified Aerial Phenomena (UAP) Report to the US Congress not only asserted the reality of the technological superiority of some UFOs, but firmly placed their activities in the context of a major national security threat. Only a week later in Sun Valley, Idaho, Major Media and Big Tech CEOs met with intelligence insiders and CIA representatives in a closed-door meeting to coordinate narratives for the next twelve months as part of Operation Mockingbird.
While mainstream news agencies act as intelligence community propaganda tools to control and distract citizens, Major Media companies continue to produce blockbuster movies and television series depicting post-apocalyptic Earth societies dealing with alien invasions.
Today, UFO researchers are openly warning that a decades-long Deep State plan for a false flag alien invasion is about to go ahead and are calling it the "Cosmic Hoax." Alternatively, several insiders have suggested that the more likely false flag scenario is an alien salvation event.
Why is the Deep State moving forward with an alien false flag event now?
What is the difference between a false flag "alien invasion" versus an "alien salvation" event?
How does the behind-the-scenes power struggle between White Hats/Earth Alliance and the Deep State over the 2020 US elections, COVID-19, and the June UAP Report, factor into the coming alien false flag event?
Where do different extraterrestrial groups stand on such a contrived event?
To answer these critical questions, Dr. Michael Salla, author of the Amazon best-selling Secret Space Programs series of books (2015-2021) will examine what the future holds in store for humanity as we are about to enter the final act in a decades-long titanic battle for dominance over Earth's future.
Aug 1, 2021  – Webinar
2 hours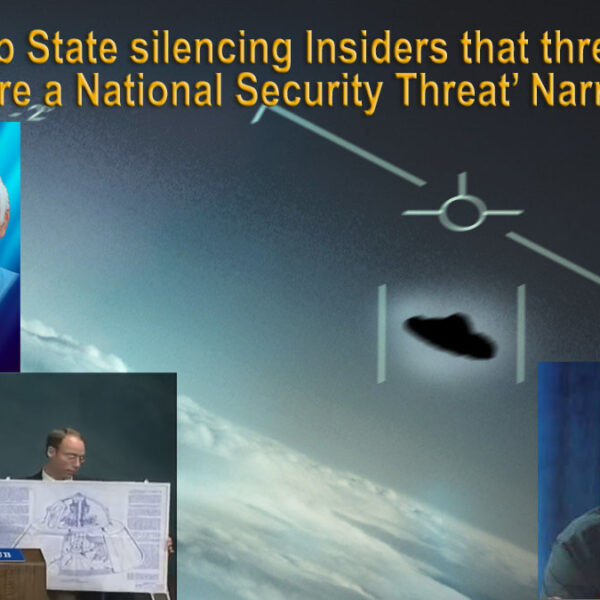 Recently, two insiders who had previously stated that some UFOs are reverse engineered spacecraft developed by major US aerospace corporations were silenced in different ways. This Exopolitics Today Podcast examines the April 6 retraction by former Air Force Electronics Specialist, Mike Turber, of his original testimony asserting the 2004 Tic Tac Incident involved classified Air Force craft being tested against the Navy's USS Nimitz battle group.
One week later on April 13, Mark McCandlish, widely known for his 2001 UFO Disclosure Project testimony about three Alien Reproduction Vehicles seen in 1988 at Edwards Air Force Base was found dead from a shot gun blast to the head.
The podcast examines these two separate incidents in light of the coming June 2021 Intelligence Community UAP report to the US Senate Intelligence
Committee, and whether there's a connection given they each threatened the emerging 'UFOs are a national security threat' narrative that is being promoted by the mainstream media.
Podcast Links
Announcements
Further Reading
---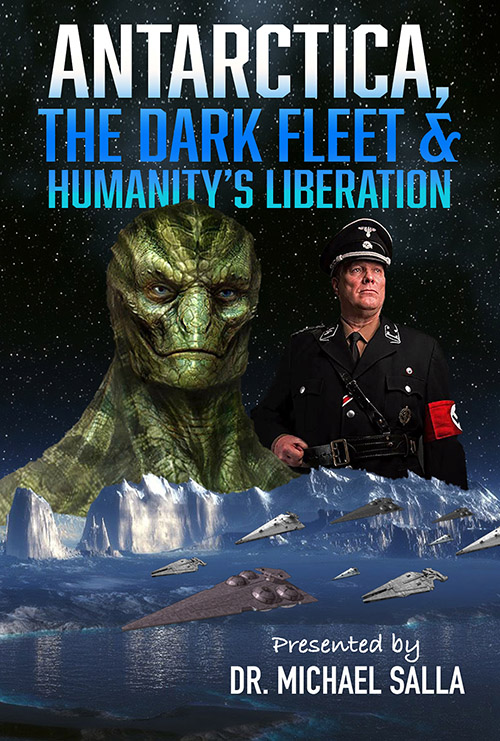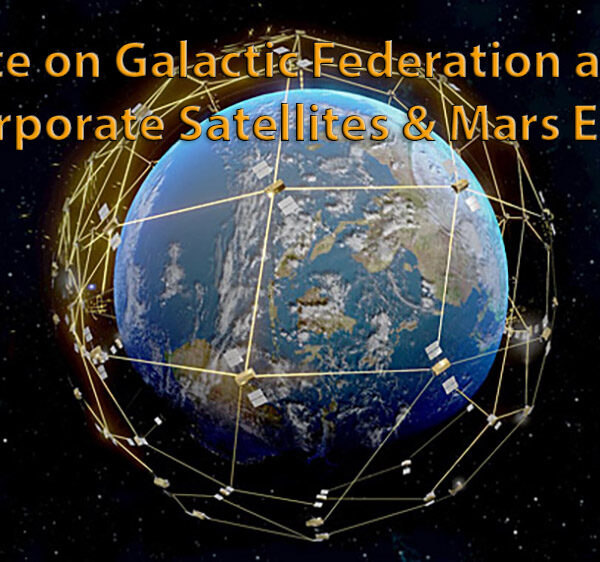 According to the latest intelligence received from a representative of the Galactic Federation of Worlds, attacks have moved into high gear to remove corporate-run facilities that have recently relocated to Mars. On Sunday, April 25, Elena Danaan sent me an update on the ongoing campaign to free Mars of negative extraterrestrial and corporate influences after the Galactic Federation had previously freed the Moon as she explained in our fourth interview.
In my third interview with Elena on April 10, she explained that the Galactic Federation of Worlds was attacking negative extraterrestrial and deep state facilities on the Earth, Moon, and Mars. This was due to these three locations having been earlier revealed to be the epicenters of a future galactic tyranny that was initially reported by the Andromeda Council during the 1990s to their contactee, Alex Collier.
In Defending Sacred Ground, he said:
Apparently what they [Andromeda Council] have done, through time travel, is that they have been able to figure out where the significant shift in energy occurred that causes the tyranny 357 years in our future. They have traced it back to our solar system, and they have been able to further track it down to Earth, Earth's Moon and Mars. Those three places. (Defending Sacred Ground, p. 10)
This is the email update I received from Elena on Sunday about current events as they pertain to the Galactic Federation eliminating all possibility of a Galactic Tyranny evolving from the Earth, Moon and Mars:
I finally know, from Thor Han, why the Galactic Federation says that now that they are attacking Mars, they also can destroy certain groups of satellites in orbit of Earth (which they were reluctant to do before). I didn't quite understand why, what was the link between the raids on Mars and some types of satellites in orbit of Earth. Well, he gave me the answer:
The Galactic Federation was waiting that some specific big corporations finally relocated their headquarters on Mars, chased from Earth. These specific corporations own these satellite programs, which are tools in the agenda of enslaving the whole of humanity helped by the nanotechnologies and all that we know about the vax. To destroy these satellites, they needed to simultaneously neutralize these corporations. While the headquarters of these corporations were still on Earth, (mainly in underground fortresses) it was impossible to conduct armed offensives, which would have been disastrous for Earth and its civilians.
The Galactic Federation has been working at getting the moles out of the tunnels to be able to eradicate them. On Mars, the raids are touching targets way more easily. They trapped them. A lot of elites had seek [sought] refuge also on Mars, so that is going to be quite interesting in the coming times. 
It has been known for some time that major corporations set up large industrial facilities on Mars. According to intel received from Corey Goode, these corporate facilities on Mars were trading with up to 900 different extraterrestrial civilizations. These corporations were part of what he described as an Interplanetary Corporate Conglomerate that featured a superboard comprising CEOs from major companies that had built a powerful secret space program.
It therefore comes as no great surprise that major corporations would decide to relocate personnel and resources to Mars as the Deep State agenda is on the verge of collapse on Earth.
The collapse is due to an accelerated "Global Awakening" as more and more medical personnel expose the Covid-19 pandemic and worldwide government responses as a scam, and there is impending exposure of the truth that the 2020 US Presidential election was indeed stolen from President Trump as the forensic audit of Maricopa County electoral ballots ordered by the Arizona State Senate is expected to confirm.
In many aspects, we are in a very similar situation to August 10, 1944, when top industrialists from Nazi Germany met in Strasbourg and were ordered to relocate resources, personnel and finances to safe locations in South America, neutral countries and Antarctica to escape the impending military defeat. The same process is now repeating itself on Earth as top Deep State officials seek to escape capture and punishment by covertly relocating to Mars using spacecraft from a corporate-run secret space program.
As Elena points out, according to her source, Thor Han, the relocation of top corporate executives makes it easier for the Galactic Federation to militarily take out the satellite systems that were put in place to repress humanity. While Thor Han did not mention any systems, in particular, my guess would be that the failed Irridium Satellite system set up by Motorola and Thales Alenia Space is the most likely contender for the collapsing Deep State agenda.
What makes Elena's remarkable claims plausible is that in December 2020, Professor Haim Eshed, the father Israel's space program revealed in an interview, that a Galactic Federation was indeed playing a very active role in Earth affairs, and that a joint US extraterrestrial base had been established on Mars. This supports her claims that an exodus of top corporate executives to Mars is currently underway.
I will provide more updates and information as they become available, and will seek independent confirmation of these remarkable events as they develop.
© Michael E. Salla, Ph.D. Copyright Notice 
Interviews with Elena Danaan
Related Articles
---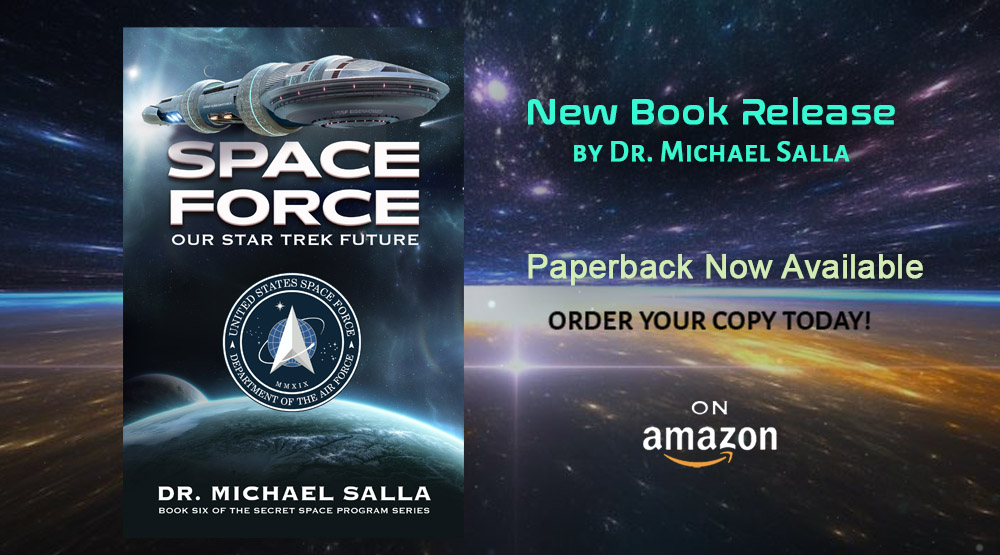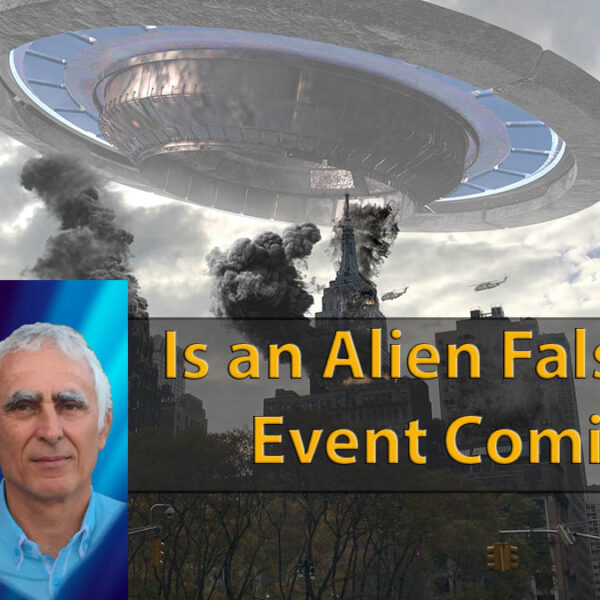 Exopolitics Today Podcast discussing recent claims by Dr. Steven Greer that an Alien False Flag event is being planned by the Deep State, as best evidenced by political developments surrounding the upcoming June 2021 release of an Intelligence Community report on the threat posed by UFOs active near US Naval war exercizes and military facilities in general. Dr. Michael Salla examines the genesis of warnings concerning an alien false flag event going back to 1974, and the likelihood it will happen under the current Joe Biden Presidential administration.
Available on Rumble and YouTube
Podcast Links
Further Reading
---
March 27, Webinar Now Available on Vimeo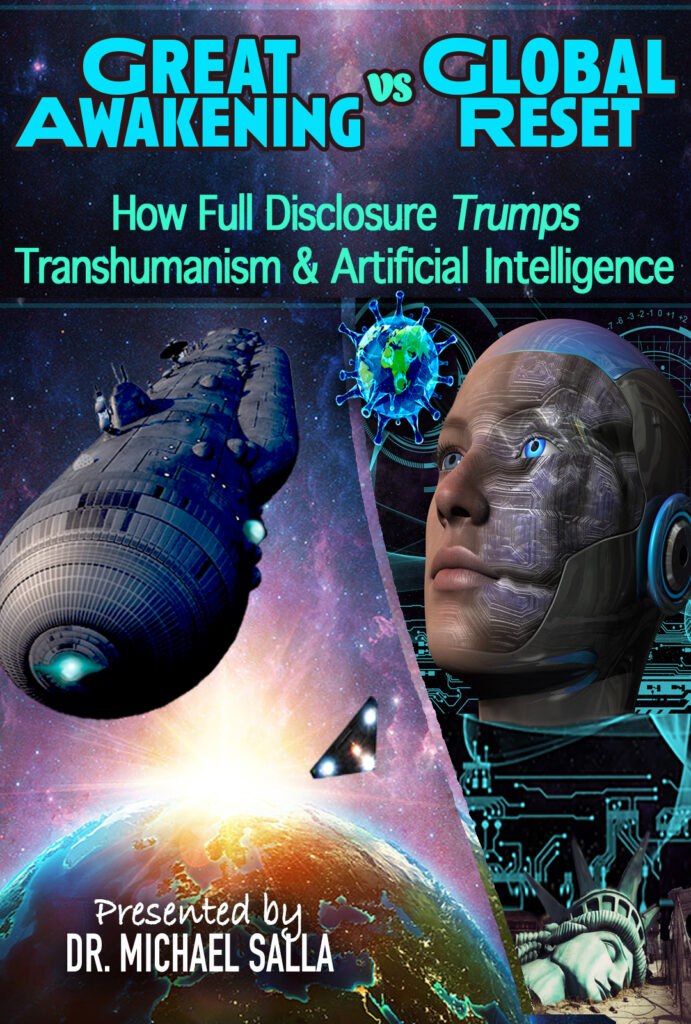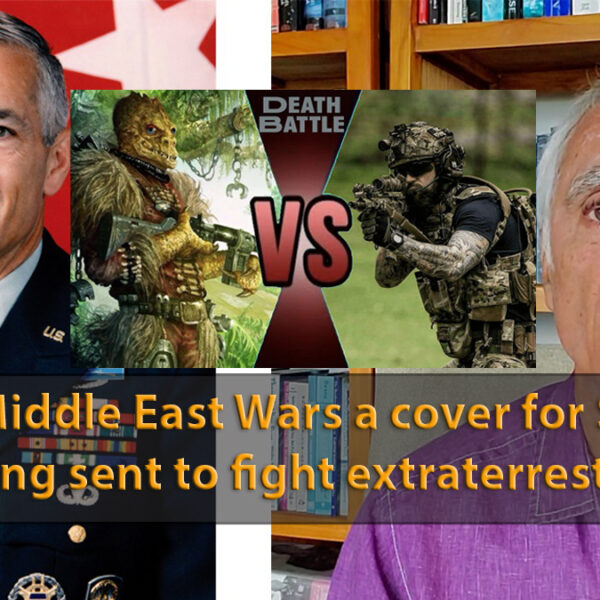 A March 9 Zero Hedge article presents nine signs why the Biden administration is moving towards increased US military intervention in Syria and against Iran. In this Exopolitics Today Podcast, Dr Michael Salla examines how these looming Middle East wars are a cover not only for Deep State activities such as searching for extraterrestrial artifacts and to fund a CIA black budget supporting secret space programs, but also for human soldiers to fight extraterrestrials in conflict zones. The podcast discusses extraterrestrial agreements dating back over a millennia, and the need for the Deep State to fulfill quotas of soldiers that are regularly sacrificed through wars contrived by the Deep State.
Exopolitics Today Podcast available on Rumble and YouTube
Related Articles/Podcasts
Planetary Intervention: Earth Special Forces – Nordic Delegations, UFO Crash Retrievals & Alien Firefights
Britain's SAS & Global SpecOps trained to fight extraterrestrials
---
March 27, 2021 Webinar: Click Here for more info or Click Banner to Register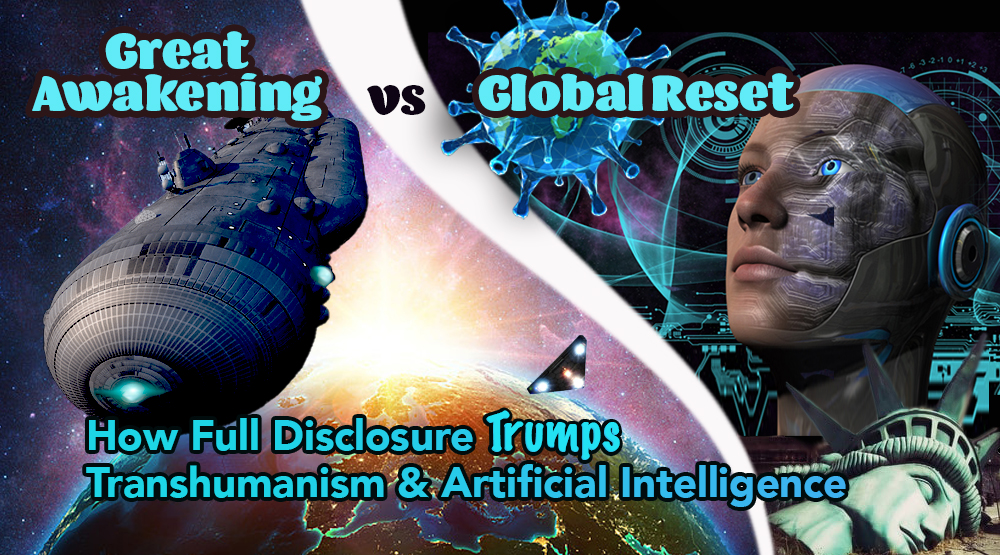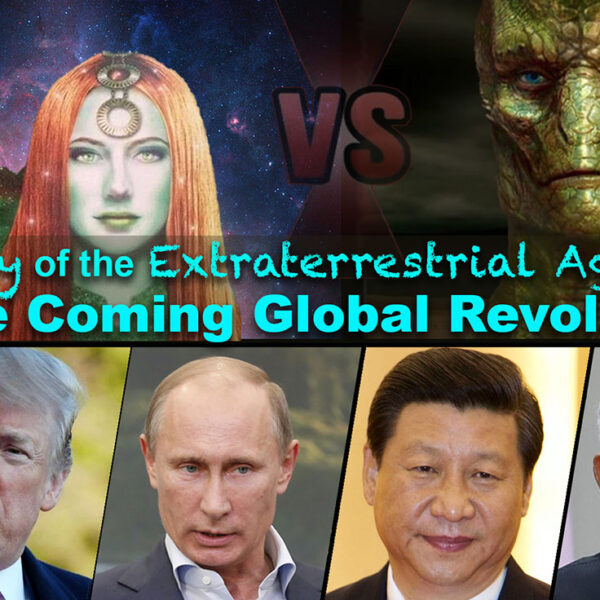 This short film presents the history of extraterrestrial intervention on Earth, and how competing factions have warred over humanity's destiny. Learn how Earth became a prison planet under the control of a negative group of extraterrestrials and their human proxies ( aka the Cabal/Deep State) that have historically manufactured poverty, disease and war. Discover what lies ahead as positive extraterrestrials work with an Earth Alliance of international leaders from major nations to free our planet, and usher in a new age of prosperity, freedom and becoming part of a Galactic Federation.
Available on Rumble and YouTube
Grateful thanks to Angelika Whitecliff for creating and producing this Short Film
---
Feb 27, 2021 Webinar Intensive: The Earth Alliance, Full Disclosure & the Coming Global Revolution – Now on Vimeo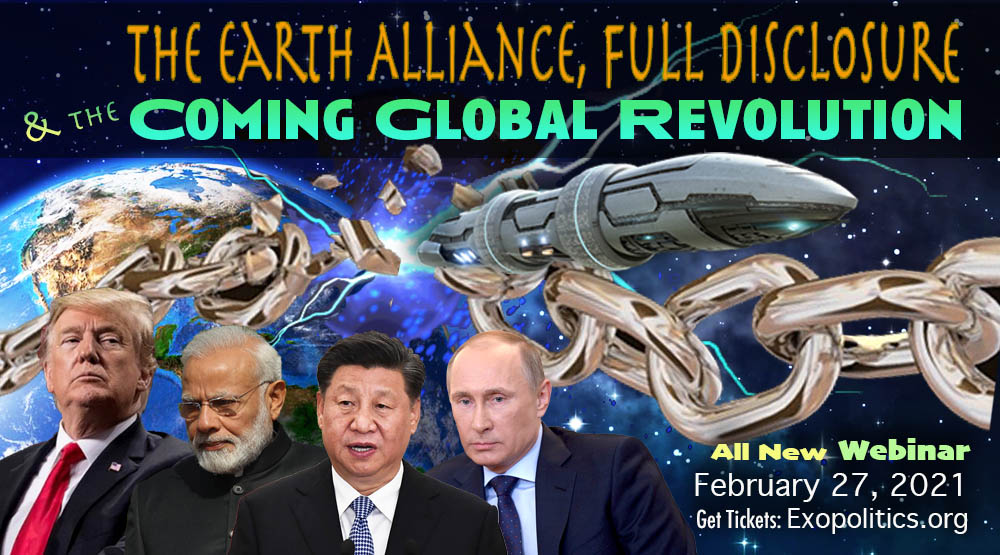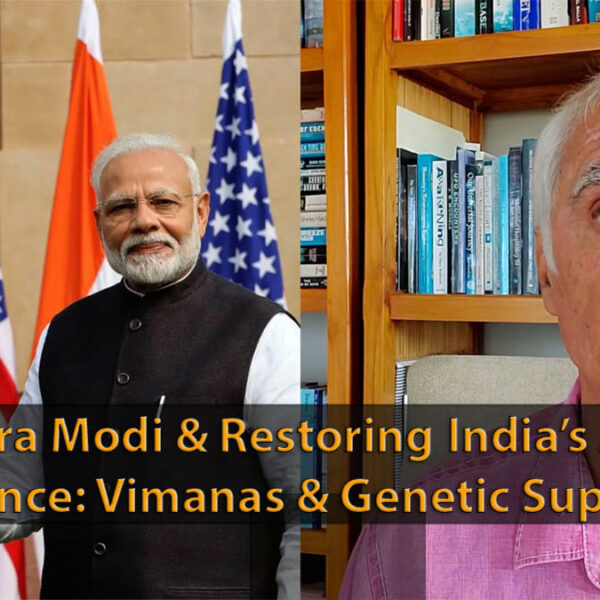 On February 15, Time published an article depicting Indian Prime Minister Narendra Modi as an unreliable democratic ally due to his right wing Hindu Nationalist policies that discriminate against religious minorities. The article is one among many in the mainstream media that increasingly vilify or demonize Modi and his party, the Bharatiya Janata Party (BJP), as violent extremists.
In this Exopolitics Today podcast, I describe the main reason why the Deep State is opposed to Modi – his intent on restoring India's ancient advanced technologies such as Vimanas (antigravity spacecraft) & genetically engineered supersoldiers.
Modi is locked in a ferocious battle with the Indian branch of the "Deep State" that wants to restrict access and knowledge of India's Ancient Vedic Science to a select few. In contrast, Modi wants Indian scientists to be given open access to ancient artifacts detailing the schematics, and operations of these super technologies.
Modi is India's version of Donald Trump who faced similar problems from the Deep State when he attempted to "white world" many of the black projects studied in corporate facilities. Modi and Trump have partnered in an "Earth Alliance", alongside other world leaders such as Russia's Vladimir Putin and China's Xi Jinping in releasing advanced technologies gained from ancient artifacts or crashed extraterrestrial spacecraft.
Podcast is available on Rumble, YouTube and Spotify [TBA].
[Note: Time article is available here]
Michael Salla, Ph.D.
Further Reading/Listening
---
[Note: Info about February 27 Webinar, "Earth Alliance, Full Disclosure and the Coming Global Revolution" is available here or to purchase a copy click the banner]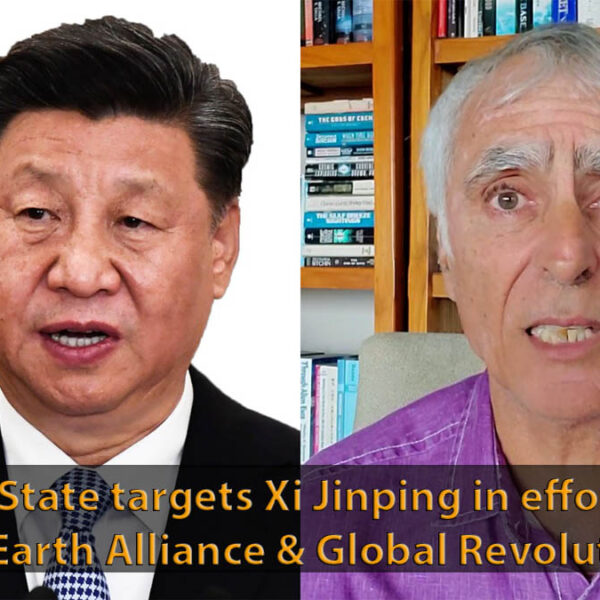 The Atlantic Council recently released a policy paper on its website titled: "The Longer Telegram: Toward a new American China Strategy". The paper raised a firestorm of controversy due to it asserting that US policy should aim to remove China's paramount leader Xi Jinping from political power. The idea that Xi's removal would leader to a more democratic China under Communist Party rule is nonsense. His removal would ultimately enable the return to power of the Jiang Zemin faction of China's Communist Party, which has worked closely with the US and European branches of the Deep State in suppressing the public release of thousands of advanced technologies.
The Atlantic Council's "Longer Telegram" needs to be understood to be part of a Deep State attempt to remove prominent members of an "Earth Alliance" that threaten to bring about a global revolution by removing corrupt officials from political office and releasing advanced technologies. The Deep State, feeling emboldened by its apparent success in removing President Donald Trump from political power, is now targeting another prominent member of the Earth Alliance.
In this Exopolitics Today podcast, Dr. Michael Salla analyzes why the Deep State feels threatened by what Xi and other world leaders are doing, and how the release of advanced technologies would enable humanity to join a Galactic Federation that is secretly working with the Earth Alliance. Podcast is available on Rumble, YouTube and Spotify.
Atlantic Council Paper is available here.
Michael Salla, Ph.D.
[Note: Info about February 27 Webinar, "Earth Alliance, Full Disclosure and the Coming Global Revolution" is available here or to purchase a copy click the banner]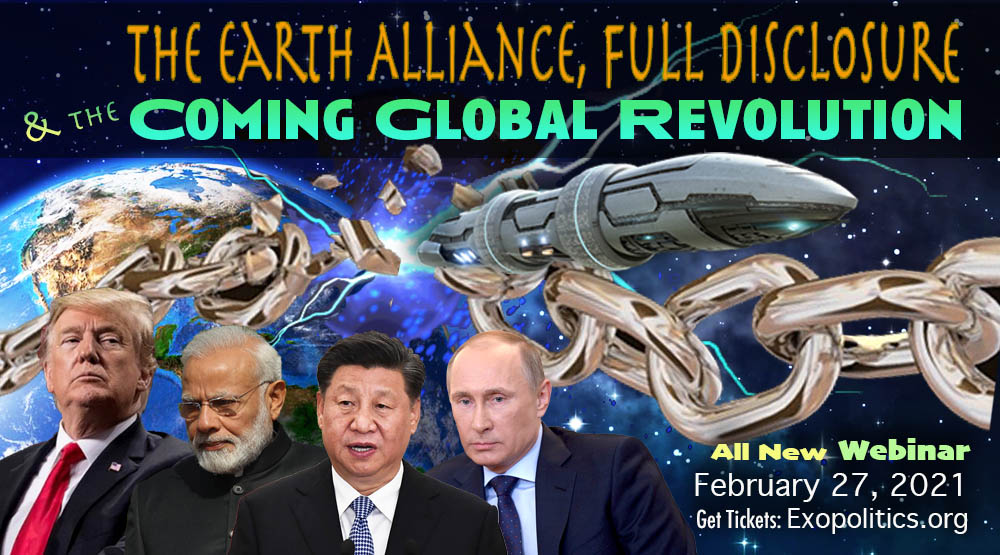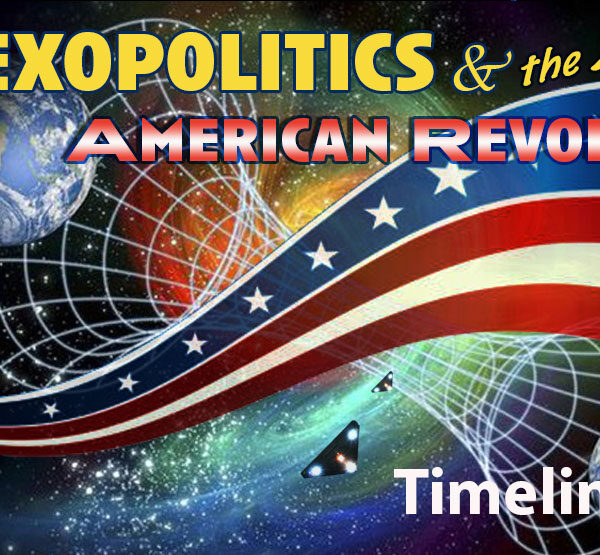 Learn how our timeline has been hijacked by the Deep State with the support of negative extraterrestrial entities. Find out what is needed to restore the positive timeline and how positive ET groups can play a role. Two timelines and two Presidencies but only one will lead to a 2nd American Revolution.
To register for January 30 Webinar: "Exopolitics & the 2nd American Revolution: Timeline War" go to: https://tinyurl.com/y6jvj8rm
For earlier exopolitics Webinars featuring Dr. Michael Salla, click here.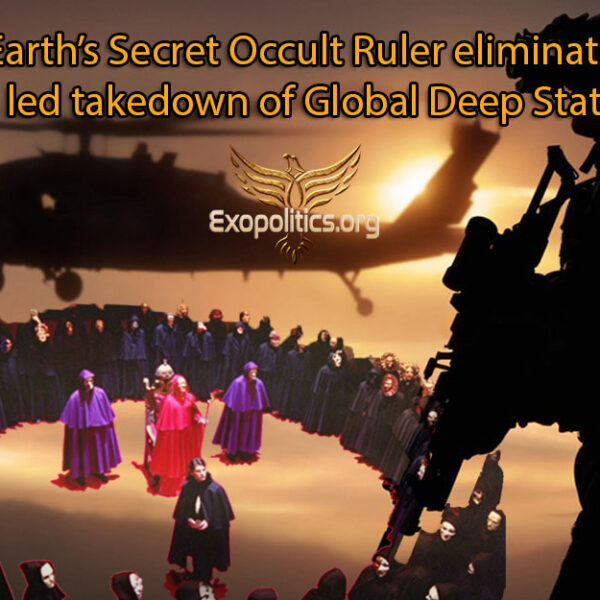 On January 15, it was announced by multiple news sites that Baron Benjamin de Rothschild unexpectedly died of a heart attack at the age of 57 while at his Swiss home. According to best-selling author David Wilcock, Rothschild was the world's "Pindar" – the secret occult ruler of our planet reporting directly to off world extraterrestrial masters.
What makes Wilcock's claim particularly intriguing is that he says that only a day earlier, the US Secretary of State Mike Pompeo gave a coded message through his Twitter account authorizing the final stage of a covert military operation to take down the Deep State around the planet. Wilcock's claims raise intriguing questions about Rothschild's death, his possible role as Earth's Pindar, and a covert US led takedown of Global Deep State.
Rothschild's death was first announced on the Edmond De Rothschild company website and details were provided by Bloomberg news about him:
De Rothschild had been head of the group created by his father since 1997 and worked to simplify its structure after delisting. As of the end of 2019, the group had 173 billion francs ($194 billion) in assets with activities in 15 countries, according to its website.
In his online presentation yesterday, Wilcock discussed arrests taking place around the world of people involved in a coup attempt against the President of the United States. He then linked this takedown operation to the mysterious death of de Rothschild who was the Pindar or leader of the globally orchestrated coup attempt:
Pindar actually is the name of the leader of this group that we've been talking about for so long. It is a name that refers to the Dragon and the male member of the Dragon, that's the name of the leader. So, the Pindar is basically the number one guy. And this number one guy just so happened to have mysteriously passed over on January 16 [15 at age 57. And here you go, that's right, Banker Benjamin de Rothschild … owner of the Group dies age 57. So that is compelling since it's a very young age and a suspicious time to say the least.
To help understand the role of the Pindar in relation to the male heirs of the Rothschild family, it's worth recalling what Dr Bill Deagle, a former US Air Force medical doctor, had to say about a mysterious encounter he had with a leading member of the Rothschild family, Baron Guy de Rothschild, in 1992. In a Project Camelot interview, Deagle said:
I woke up in the middle of the night, bolt upright, and I sat up. And I had all the lights on because I'd have to periodically go to the restroom or whatever. I had all the lights on. And this guy was standing in front of me with what I call a $5,000 tuxedo, not a gray hair in his head, mid-50s, slim and trim.
I said: How did you get in here?
And he says: It's wonderful to see you, my son.
I said: You're not my father.
And I looked at this guy, and he looked like French nobility. Right? And I said: Who are you?
He says: I am the Baron Guy de Rothschild, the Pindar.
And I had this really kind of, what I call a check or a kind of a cringe in my spirit. And I knew right away, because I have this gift. Right? Without getting into a big long discussion, I knew right away.
I said: I know who you are. You're the representative of the Luciferic power that controls Earth.
He says: Yes, I am the CEO of Earth, Inc., and I am the man that sits in the 13th chair of the Druidic Council. I want you to be my understudy, and when I transcend I want you to take over my job.
And I said: No, I'm not going to.
He said: We know your bloodlines; we know your genetics; we know everything about you and you're a perfect replacement for me.
And I said: No!
What is particularly interesting in this exchange is Rothschild's claim of being the "Pindar" and the "CEO of Earth, Inc". These statements suggest that he is merely running the Earth on behalf of others, but who?
For an answer, we can look to information about the Pindar supplied by British researcher David Icke. Icke wrote about the Pindar in The Biggest Secret after interviewing a former participant in Satanic occult ceremonies, Arizona Wilder. Icke wrote:
Pindar means 'Penis of the Dragon'…  Arizona says that Pindar, like all the reptilians when they shape-shift, has very powerful hypnotic eyes (the 'evil eye' of legend) and at sacrifices the victims face is turned to Pindar at the moment of death for him to steal the person's soul or energy through this 'evil eye' magnetic process…. Pindar attends the major Satanic ceremonies in Europe and then flies to California for the rituals there. [pp. 302-3]
Icke's reference to Reptilian extraterrestrials directly connects to the high-ranking member of the Rothschild family who is regularly chosen to be the CEO of Earth Inc., which in turn is controlled by a Reptilian empire that spans countless other planets, according to multiple insiders.
Baron Guy de Rothschild died in 2007 at the age of 98. If Deagle was told the truth in 1992 about Rothschild planning to retire as Pindar, it means that anytime in the period between 1992 and 2007, another male heir of the Rothschild family had replaced him.
Benjamin Rothschild became the head of the Edmund de Rothschild company in 1997. As head of one of the major Rothschild banking and investment groups, it's highly likely that Benjamin succeeded Guy as the Pindar, as claimed by Wilcock.
This is where another of Wilcock's claims becomes highly relevant to contemporary political events. He says he found a solution to a coded message by the mysterious Q military intelligence group that has been subjected to an unprecedented global censorship campaign.
In a post dated June 4, 2020, Q revealed a sequence of six events numbered RED1 to RED6, which refer to events associated with different stages of a covert global military operation to take down the Deep State.   
Q !!Hs1Jq13jV6 ID: 866b8a No.9473673
Jun 4 2020 18:49:59 (EST)
EAM LOYALISTS:
RED1: POTUS twitter removal
RED2: Central communications blackout [continental US]
RED3: CLAS movement PELOSI or PENCE
RED4: Movement of MIL assets [10th Mountain_1st Marine_CPSD_Marine_QVIR] to central locations under guise of citizen riot control.
RED5: NAT MIL COM CEN
RED6: SEC OF DEF _instruct1
USSS
CASTLE_ROCK
Q
The first event RED1, occurred on January 8 with the permanent suspension of President Trump's Twitter account. Wilcock gave a plausible explanation for the sequence of RED2-5 events occurring with the suspension of thousands of alternative social media sites, movement of military personnel into Washington DC and state capitals, etc.
With regard to the final event in the sequence, RED6, Wilcock had a fascinating solution. He said it was a coded message by Secretary Mike Pompeo through a photo of six bottles of Red Wine he displayed in a January 14 Tweet.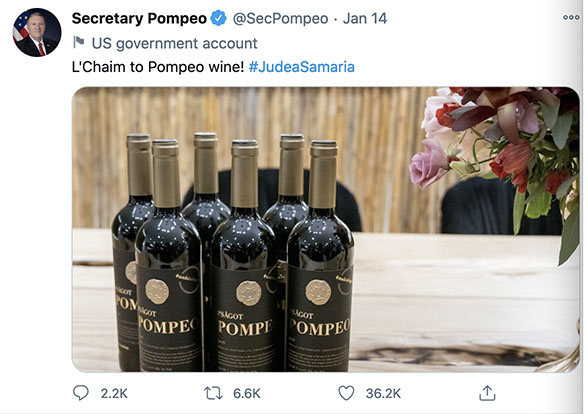 If Wilcock is correct, then Pompeo's Tweet was a coded authorization RED6 for the final stage of a global covert takedown of the Deep State to begin.
The very next day, Baron Benjamin Rothschild was dead. Was this merely a coincidence, or was he a high-level casualty of the global covert takedown of the Deep State now underway as suspected by Wilcock?
We will not have to wait long for an answer as the covert operation is expected to be publicly announced either just before or after President Trump's term of office formally ends on January 20. Wilcock points out that January 19 is National Popcorn Day, which would make for an ironic way to bring to the public's attention a worldwide operation to take down the Deep State in a 2nd American Revolution.
© Michael E. Salla, Ph.D. Copyright Notice
[Note: my next Webinar Exopolitics and the Second American Revolution has been rescheduled for January 30, 2021 – Registration Info here]
Further Reading