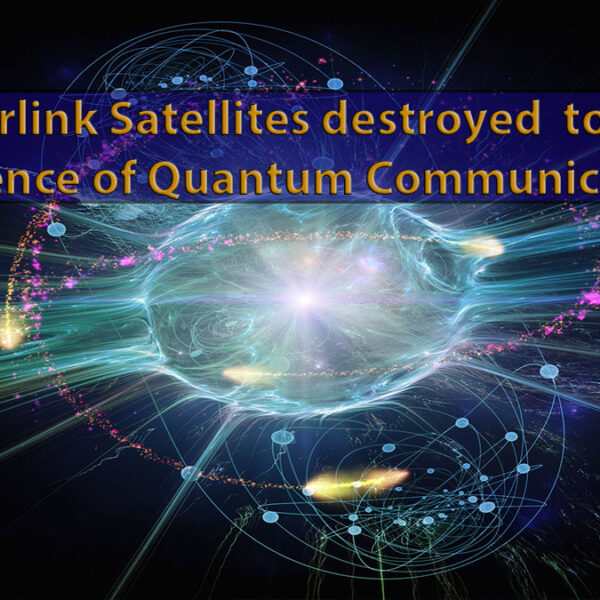 There has been much speculation over the destruction of 40 out of 49 Starlink microsatellites on February 8 that were shot down by the Deep State, according to information received by Elena Danaan, from her primary extraterrestrial contact Thor Han Eredyon.  Elena has just followed up with an article that casts more light on Elon Musk and Starlink based on information received earlier from a female extraterrestrial from Alpha Centauri with whom she had a face-to-face encounter in a small town in Ireland just over a month previously.
In her article, Elena explains how she first met the Nordic-looking extraterrestrial and her husband in December 2019 at a book launch in Ireland and was told that they were 'Americans' working on advanced communications technology projects in Los Angeles, California. At the time, Elena didn't know about their true origins, but only observed their strikingly good looks and their strangeness. Elena says that she was very surprised when the same female phoned her two years later, on January 4, 2022, and arranged to have a meeting.
At the meeting, the Nordic identified herself as coming from Alpha Centauri, and that she and others had been living on Earth for some time and had integrated into the human population. In 2006, I wrote an article and followed up with a conference presentation about extraterrestrials secretly living among us a year later.
This history of aliens infiltrating human society extends back, at the very least, to the 1950s, when famous contactees such as George Adamski and Howard Menger described helping extraterrestrials go unnoticed in society. Around the same time, a group of extraterrestrials began revealing themselves to over 100 Italians and other Europeans in what is known as the 'Friendship case.' The meeting Elena described is therefore not unique given this secret history of off-worlders living among us.
At their January 2022 meeting, which Elena discusses in her article, the extraterrestrial explained the future importance of Starlink and Elon Musk:
Then… she got into the real subject and I was surprised at first with her question. She asked me what internet provider I had and she strongly advised me to go for Starlink. She said Starlink was going to become very big and take over mostly every communication systems in the near future, and that Elon Musk invested more funds into developing Lower Orbit relay technologies. She kept on talking about him, saying that he was going to become very important soon, for the greater good of humanity, in the near and far future. She said this: "him and I are from the same place".
The female Nordic's comment about the future of Starlink and Elon Musk, and their importance for the good of humanity is very revealing. If her comments about Starlink taking over communications systems in the near future are accurate, that gives us powerful insight into who would have been behind the loss of 40 Starlink satellites. High on the list of suspects would be the owners of the present global communications system—the Deep State.
Furthermore, the Nordic's comment that Musk is from Alpha Centauri conjures up a similar scenario to Nikola Tesla, who believed, along with several of his closest associates, that he was originally from Venus. Arthur Matthews and Margaret Storm both wrote books that described Tesla's origin as a Venusian.
A leaked Majestic document describes how human-looking extraterrestrials have in the past dropped off some of their babies to be raised as normal humans, but they would have advanced abilities that would facilitate technological advancements. It is therefore not unprecedented that a gifted inventor such as Musk turns out to have off-world origins.
In her conversation with Elena, the Nordic talked about living in California and working on advanced technologies before buying a house in Ireland:
Her: We were living near L.A. before buying a house here, but I still travel a lot. 
Me: What were you doing there, as a job? I remember you said you were installing new technologies in people's homes? For which company was it?
Her: We had our own private company. We are high grade engineers. It was a new technology, very advanced, having to do with connectivity. A kind of Wi-Fi if you want but based on quantum technology relayed to lower orbit connectivity. That's all I can say.
This is a very significant piece of information since it suggests that the real purpose of Starlink is to set up a Wi-Fi global communication system based on quantum technology, rather than through the transmission of electromagnetic frequencies (EMF) from lower Earth orbit.
A quantum communication system is based on ideas such as 'quantum teleportation' and 'quantum entanglement' that use photons, as explained by a science reporter, Martin Giles:
Quantum teleportation works by creating pairs of entangled photons and then sending one of each pair to the sender of data and the other to a recipient. When Alice receives her entangled photon, she lets it interact with a "memory qubit" that holds the data she wants to transmit to Bob. This interaction changes the state of her photon, and because it is entangled with Bob's, the interaction instantaneously changes the state of his photon too.
While many fear that Musk's Starlink is going to create a 5G system that will beam harmful frequencies (60 and 95GHz) to stifle and control humanity globally, the Nordic is suggesting that the real goal is to develop a quantum communications system that would not be EMF-based.
Put simply, quantum communications will use entangled photons, thereby enabling instantaneous communications over great distances, whereas conventional communications use electrons to generate EMF waves that travel at the speed of light. This severely impacts the usefulness of EMF-based communications for deep space travel and makes it practically useless for interstellar travelers.
Another big advantage of quantum communication is that 'Faraday cages', which block EMF waves by creating a metal cage around sites, would not block these kinds of transmissions. A quantum-based system could thus be used by submarines—whose hulls act as Faraday cages—and in deep space by spacecraft for instantaneous communications. Therefore, it is no surprise that extraterrestrials use quantum communication over interstellar distances without any delay or harmful EMF waves, and that they are encouraging inventors such as Musk to introduce this to the general population.
This is what makes claims that Musk is using Starlink to create a quantum-based WiFi system so startling. If the Nordic's claims about Musk are accurate, then Starlink could be used to free, rather than further suppress humanity using a new generation of Earth-orbiting satellites that would create the next generation of communications.
Apparently, this kind of quantum communications technology was being earlier developed in California by the Nordic extraterrestrials before the Deep State intervened, as the following exchange clearly alludes to:
[Her] We left because we lost everything.
Me: I am sorry to hear this. So it's why you left California. How did this happen?
Her: Our house burnt down. They burnt a whole town. Many of us died. 
The Nordic's remarks make it clear that the California town she is referring to is Paradise, which was destroyed on November 8, 2018. The Paradise fire wiped out the entire town and forced its 27,000 residents to flee with over 80 deaths. Mainstream media sources such as NBC News cited drought conditions, high winds, and faulty electrical transmission equipment for the destructive wildfire that engulfed the town. Alternative media sources, however, identified tell-tale signs of satellite based Directed Energy Weapons (DEW) being used to destroy the town. Why was Paradise targeted by DEWs?
I immediately became suspicious over the real cause of the Paradise fire when I heard from one of its residents, Ralph Ring. He sent out an email to supporters saying that his home in Paradise had been destroyed, but that he and his wife had escaped unharmed.
I first met Ralph in Hawaii in 2007 when he did a presentation at our Earth Transformation conference about his work on a civilian flying saucer project called the OTC-XI that had been developed by the inventor Otis Carr, who was a protégé of Nikola Tesla. Ralph stayed in touch over the following years and let supporters know he was working on advanced technology projects that would revolutionize the planet. This is what he was working on in Paradise when the fire took out the town.
At the same time, David Wilcock did an interview about the Paradise fire where he stated that his sources had revealed to him back in 2007 that many of the residents of Paradise were extraterrestrials from Alpha Centauri' working on advanced technology projects in underground facilities. This meant that Paradise was the real-life equivalent of the town 'Eureka' in the popular TV series Eureka.
The Nordic's admission to Elena that she was one of those impacted by the fire and that many of her companions had died meant that the Deep State had targeted hidden underground facilities used by the extraterrestrials. The surface brush fire was created as a cover to take out these advanced tech facilities using space-based DEWs.
Now we know why the Deep State had destroyed Paradise and the cutting-edge tech projects under development. These projects threatened the current global communications systems using harmful EMF transmissions that researchers such as Dr. Joseph Mercola have well documented as being extremely harmful to long-term human health.
Now four years later, Elon Musk's Starlink was targeted by the Deep State using surface-based DEWs according to Thor Han's communications. It's unlikely that the loss of 40 microsatellites will stop the rollout of Starlink and its future global WiFi system, given that over 1700 satellites are currently in orbit.
If what the female Nordic told Elena Danaan is accurate, then Starlink is destined to unleash a future quantum-based Wi-Fi communication system that eliminates harmful EMFs. This explains why Musk and his companies are now being targeted by the Deep State using their remaining resources in the mainstream media, compromised assets in the alternative media, and exotic weapons developed by the aerospace industry. Thankfully, there is a growing Earth Alliance of spacefaring nations working with US Space Command and positive extraterrestrial groups that support Musk's efforts and will act to protect his Starlink system, and the revolutionary quantum communications system these will establish for the benefit of all humanity.
A podcast version of this article is available on YouTube & Rumble
Special Note: On February 26 I will present my first webinar of the year on "What's Coming in 2022 and Beyond." Join me as I dive deep into the Exopolitics Paradigm Shift that we are about to witness all over the planet as humanity awakens.
© Michael E. Salla, Ph.D. Copyright Notice
Related Podcasts and Articles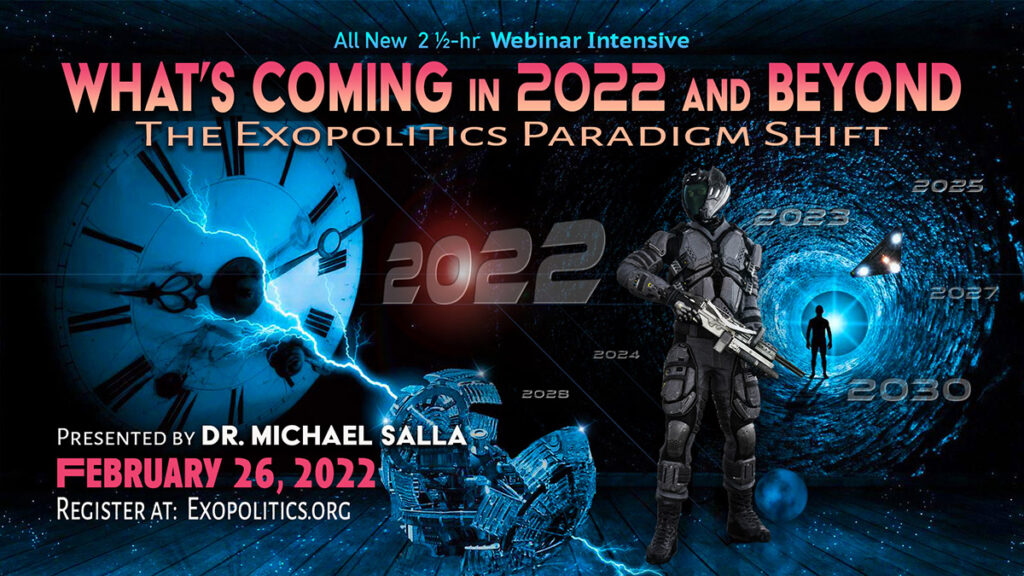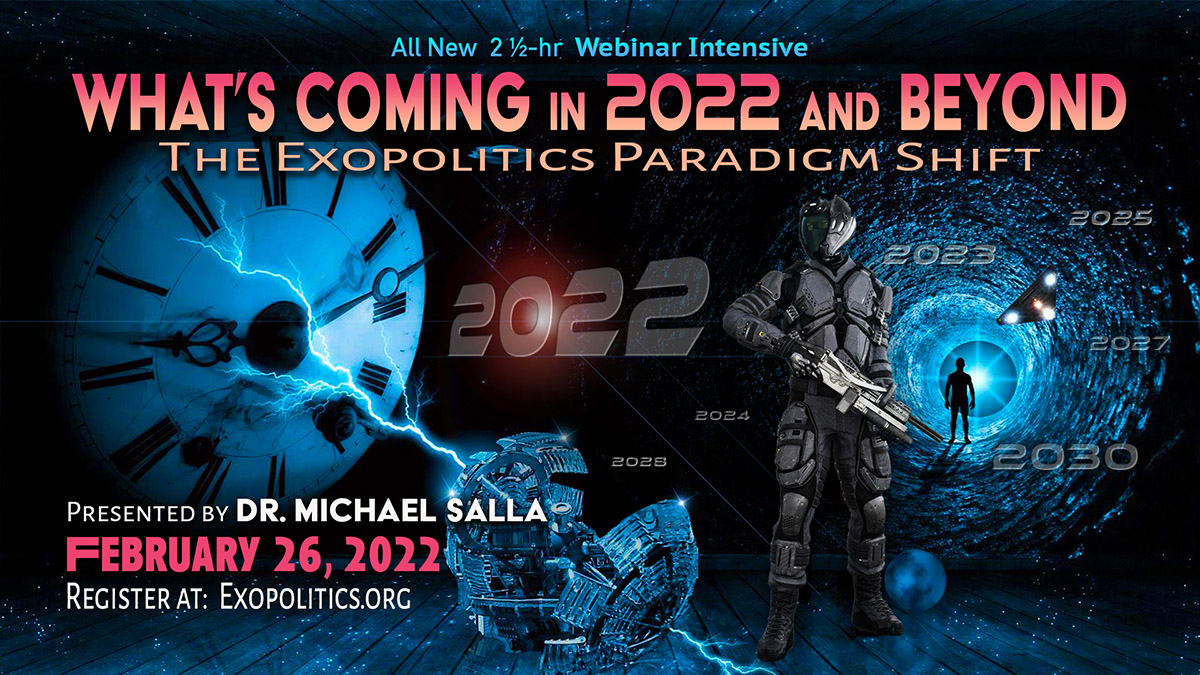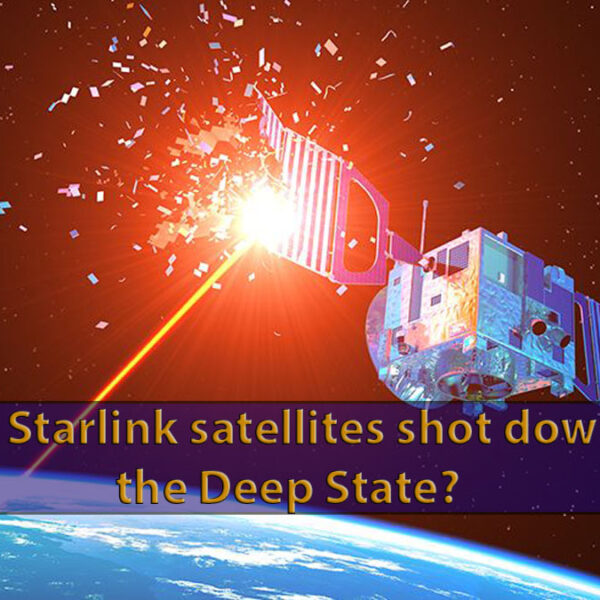 On February 8, 40 out of 49 Starlink satellites launched by Elon Musk's SpaceX for his space-based communications system failed to reach their orbital paths and crashed back to Earth in a fiery display. SpaceX quickly put out a statement that a geomagnetic storm was the culprit, even though the storm hitting the Earth during the satellites' deployment was relatively weak. According to a representative of the Galactic Federation of Worlds, however, the satellites were shot down by a Deep State faction still active in Europe.
It has been two months since I last shared information from Thor Han Eredyon, as relayed through Elena Danaan, so it is worth repeating why I consider his information reliable and worth considering. First, Elena was a former professional archeologist who worked both in Egypt and France for 20 years. Elena gave up a respected professional career to work on esoteric and extraterrestrial related topics, which carry little prestige among her former peers. A pure motivation and integrity are vital elements for reliable information, and Elena displays these in abundance in her communications with Thor Han.
Second, there have been multiple sources that have come forward who have independently confirmed key aspects of Elena's information, many of whom I have interviewed about a variety of topics she first discussed. In particular, Alex Collier, James Gilliland, and my US Army source, JP, all confirm key aspects of Thor Han and Elena's testimony about a large fleet of spacecraft comprising highly evolved extraterrestrials that recently entered our solar system. In addition, Elena's information about an Ashtar Command facility on Jupiter used for galactic diplomacy was independently corroborated by a remote viewing team from the Farsight Institute.
Finally, I have worked closely with Elena in vetting and corroborating her information using open-source scientific literature. Elena is not merely content to put out unsubstantiated stories, but vetting and confirming all the information she receives and relays out to the public.
An excellent example is that Elena has just let me know about a February 10 scientific announcement confirming that a third planet was discovered around Proxima Centauri, a red dwarf star. In her book, A Gift from the Stars, she had stated that there were three inhabited planets orbiting Proxima Centauri, four around Alpha Centauri, and six around Beta Centauri which she illustrated in a diagram (p. 340).  
This kind of scientific corroboration is an important reason why I enjoy working with Elena and believe her information from her Galactic Federation sources is reliable and well worth considering to get the big picture of what is happening on Earth, our solar system, and beyond.
On February 10, I asked Elena about the failed Starlink satellites:
Did you notice that 40 of Elon Musk's Starlink satellites were knocked down due to solar activity, even though it's quite weak at the moment. Perhaps Thor Han can enlighten us on what really happened?
Later that day, Elena sent me Thor Han's reply:          
E: Now what about these 40 satellites knocked [out] by a solar emission?
TH: I am allowed to tell you that the attack was shot from the ground, not from space. Some of the secret organizations on this planet have a military program and hybrid weapons. 
E: what are hybrid weapons?
TH: back engineered technology from the enemy, including non-Terran parts. This wasn't shot from the USA but from the European continent. There is a powerful dark cult that owns this type of equipment. 
E: so all bad ETs have gone from Earth, but still, there are some negative human organizations up and running?
TH: Yes, we are doing our best to assist you in taking them down.
It's worth pointing out that Ben Davidson from Space Weather News did an analysis of the geomagnetic storm that impacted the SpaceX satellites. He pointed out how weak these were in comparison to severe space weather that can be as much as 1000 times more powerful. Most importantly, he affirmed that SpaceX satellites have survived geomagnetic conditions ten times as disruptive as the one that allegedly took out the satellites.
To explain the puzzling failure of the satellites, Davidson concludes that the real culprit for their demise is the Earth's weakening geomagnetic field. Effectively taking away Earth's protective shield from disruptive space weather.
It's hard to imagine that a weakening geomagnetic field suddenly makes SpaceX satellites vulnerable to spaceweather 10 times weaker to what has been previously endured. The more likely scenario is that the weak space weather in the path of the satellites was temporarily augmented in a disguised attack, as claimed by Thor Han.
It's likely that the place in Europe that was used in the attack on Musk's satellites is in northern Italy. This has long been rumored to be a stronghold for the "black nobility" and was the birthplace of Italian Fascism in the 1920s. Occult researchers such as Fritz Springmeier have discussed in books such as Bloodlines of the Illuminati, the long history and power of the black nobility that dates back to medieval Europe.
I further speculate that the hybrid weapons system and military program used in the attack was very likely associated with the same aerospace defense contractor allegedly involved in hijacking the 2020 US federal elections in what was widely dubbed "Italygate", and led to furious debunking efforts by mainstream media sources such as Reuters. Leonardo SpA is an Italian satellite company that gets defense contracts from military organizations worldwide in building advanced aerospace technologies.
Thor Han's information suggests that the weak geomagnetic storm that impacted the Starlink satellites was, in fact, a cover for a Directed Energy Weapon that was used to increase the storm's severity in the vicinity of the Starlink satellites. This is the same method in which natural hurricanes are exacerbated and redirected by weather modification technologies, which were acknowledged to exist in 1997 by William Cohen, the Secretary of Defense, during the Bill Clinton administration.
This would explain why SpaceX engineers and scientists believed a geomagnetic storm was responsible for the Starlink satellites' demise, since the Deep State's weather modification technologies are not widely known.

Thor Han went on to describe Elon Musk's role and why his satellites are now being targeted by a Deep State faction:
[TH] Listen, this will be difficult for some people to hear: Elon Musk is protected by us, as long as he will respect the agreements of good conduct. He was granted assistance in developing more advanced technologies for the good future of this planet. The Terrans working for service to self are trying all they can to stop him. 
I first discussed Musk's involvement with the Galactic Federation of Worlds back in July 2021 when it was claimed he attended the diplomatic meetings held high in Jupiter's atmosphere at the Ashtar Command facility there. Musk's entrepreneurial endeavors have had a powerful effect in advancing the electric car industry, rocket industry, and now satellite communications industry.
It is very plausible that Musk is being helped by the Galactic Federation to release more advanced technologies, many of which have been suppressed for decades. Currently, there are almost 6000 patent applications that have been suppressed by secrecy orders imposed by the Intelligence and Defense communities through the US Patents and Trademark Office.

In earlier articles, I have discussed how an "Earth Alliance" is being helped to build advanced technologies on the Moon for eventual public release.
This raises the critical question, is Starlink going to become an important tool for helping free humanity, or will it be used to control us with even more sophisticated technologies? A crucial point to keep in mind in finding an answer is that the current global communications system is controlled by Deep State assets that own the mainstream media and big tech social media companies.
These companies have been used to censor free speech all over the world, inflame public passions through contrived social and medical crises, and stifle the Great Awakening taking place on our planet. Musk's Starlink would break the Deep State's monopoly control over global communications, which explains why his Starlink satellites are now being targeted.
While credible independent sources such as Ben Davidson find it plausible that Musk's Starlink satellites were knocked down by a weak geomagnetic storm, I don't buy it. Given the Deep State's access to weather modification and other hybrid technologies that can exacerbate atmospheric and solar storms with great accuracy, I find Thor Han's explanation far more plausible and worth investigating further.
A podcast version of this article is available on YouTube & Rumble
Also available on Apple Podcasts, Google Podcasts and Spotify
I wish to thank Elena Danaan for forwarding Thor Han Eredyon's information and for permission to use her diagram of planets in the Centauri star systems.
Special Note: On February 26 I will present my first webinar of the year on "What's Coming in 2022 and Beyond." Join me as I dive deep into the Exopolitics Paradigm Shift that we are about to witness all over the planet as humanity awakens.
© Michael E. Salla, Ph.D. Copyright Notice
Related Podcasts and Articles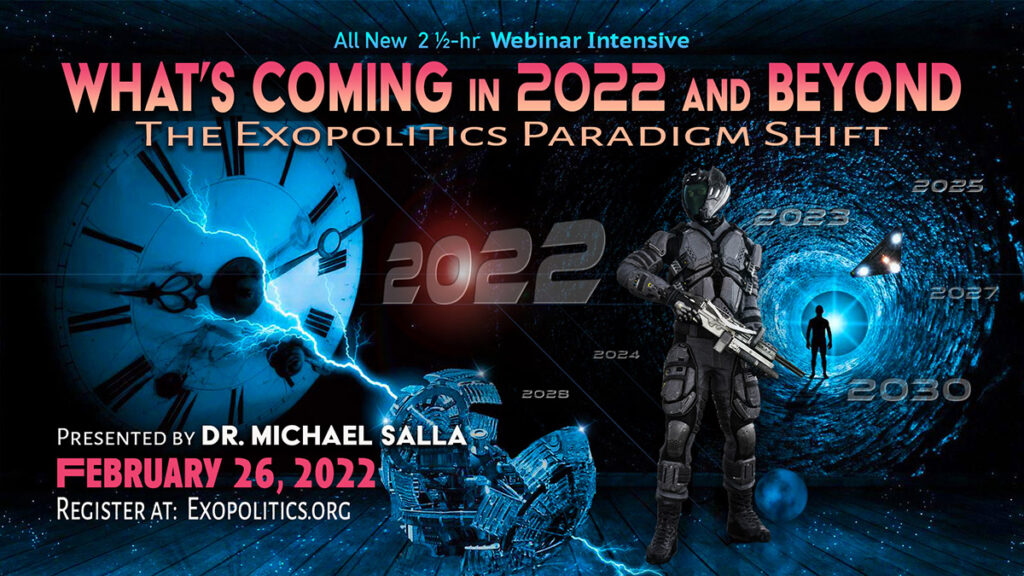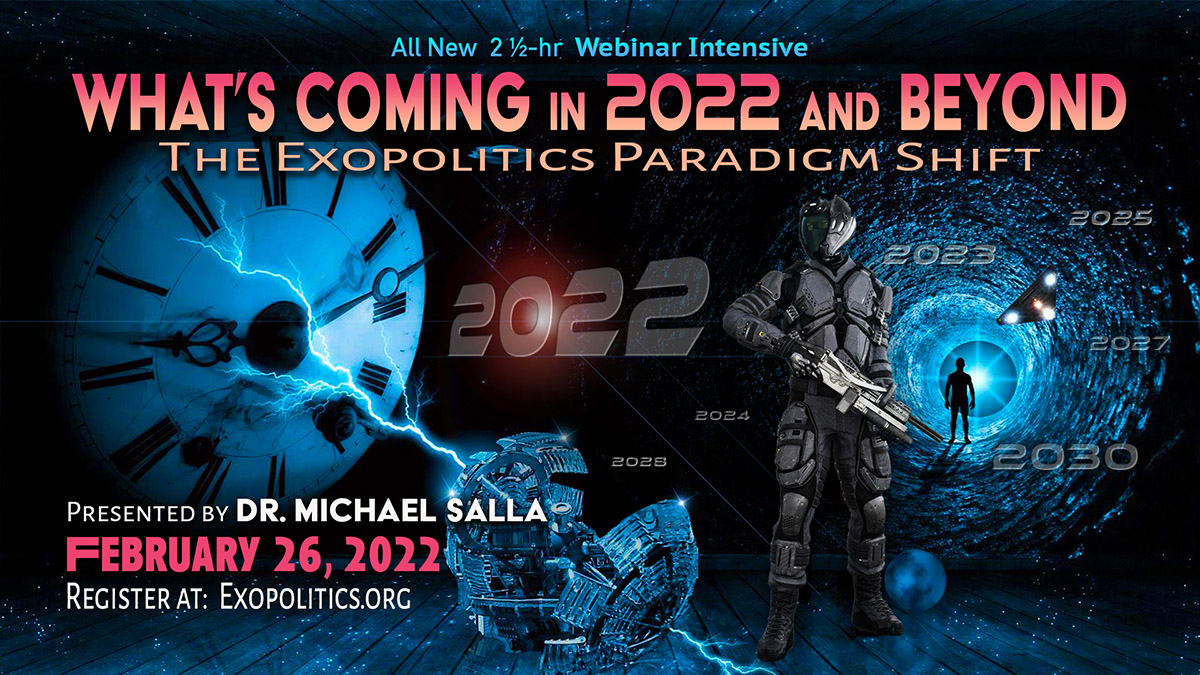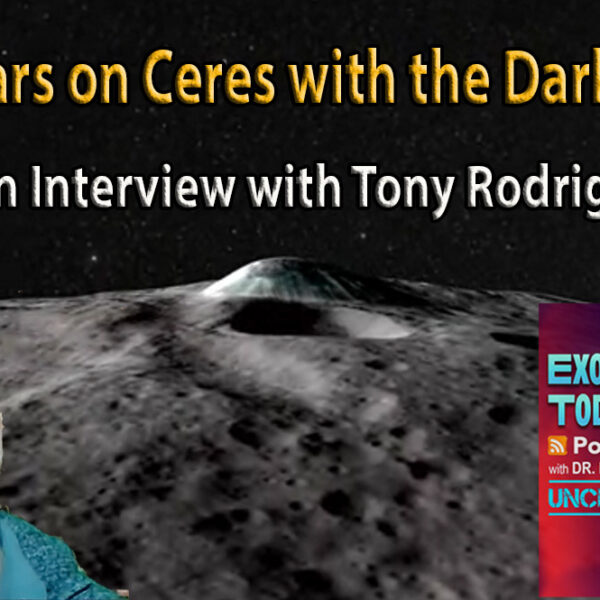 In this Exopolitics Today interview, Tony Rodrigues discusses the 20 years he spent as a slave which included 13 years working on a cargo space vessel based out of the Dark Fleet Ceres Colony. Tony begins by discussing his time in Peru and Seattle, Washington where he was exploited as a psychic and them as a sex slave before being "sold off" to the Dark Fleet. He discusses regular visits to Antarctica which was considered "High Command" by Dark Fleet personnel. He also describes routine visits to the US Navy facility at Diego Garcia where supplies were picked up for Dark Fleet operations. Tony has just released an autobiographical book account of his "20 and back" as a slave used by the Cabal and Dark Fleet.
Premieres Today at 8 am PST / 11 am EST on YouTube & Rumble
Audio Podcast for Apple, Google, Anchor & Spotify available here
Tony Rodrigues book, Ceres Colony Cavalier, is available on Amazon . His website is here.

Earlier Interviews with Tony Rodrigues

---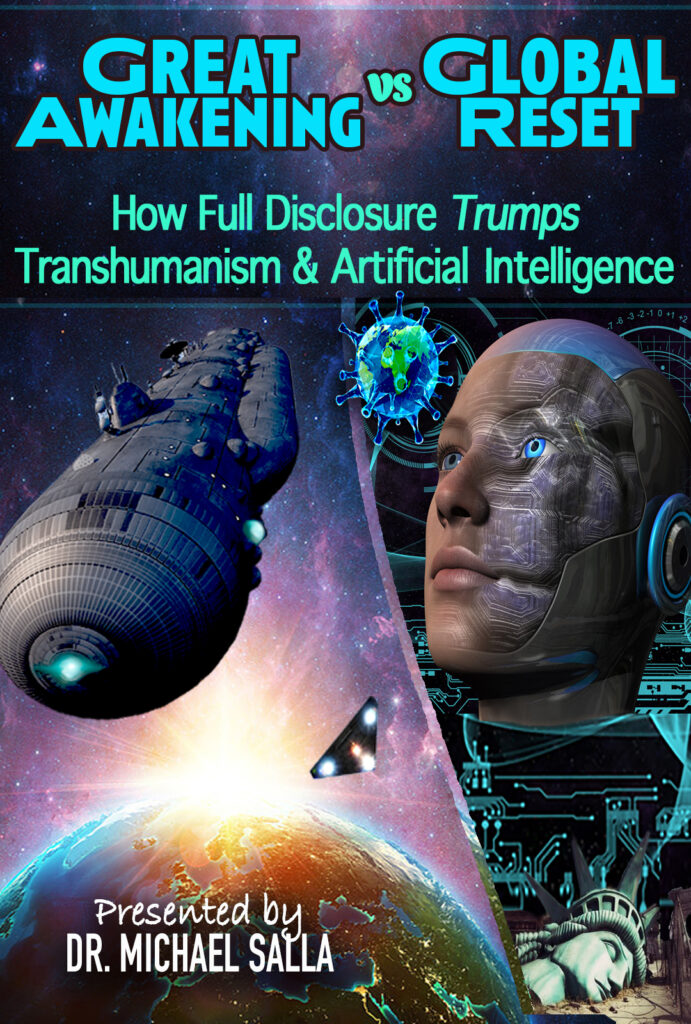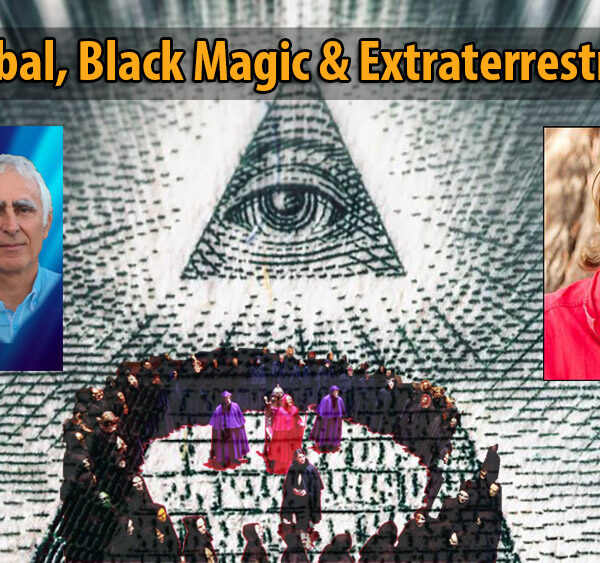 Exopolitics Today interview featuring Brad Olsen author and publisher of multiple books dealing with the Cabal/Illuminati, black magic, the global control system, & extraterrestrial life. Dr. Michael Salla interviews Brad on how extraterrestrial life and black magic have been integral components of the global control system created millennia ago to subvert humanity, and has over the last 50 years prevented the emergence of a Star Trek Future.
As the Deep State unravels and cabal leaders escape Earth due increasing public resistance to their policy agenda and intervention by an alliance of positive extraterrestrial groups working with "White Hats" from different spacefaring nations (the 'Earth Alliance'), it has been claimed that the magical keys and codes used to subjugate humanity, are being surrendered. This interview discusses what would be involved in the handover of magical keys and codes used by the Cabal, and how this is necessary to bring about our Star Trek Future.
Premieres on 8 am US Pacific – 11 am East Coast, Dec 29, 2021.
Watch Trailer here
Interview available on YouTube & Rumble
Audio Podcast for Apple, Google, Anchor & Spotify available here
[Brad Olsen's website is here. His latest book, Beyond Esoteric, is available here]
Related Articles & Podcasts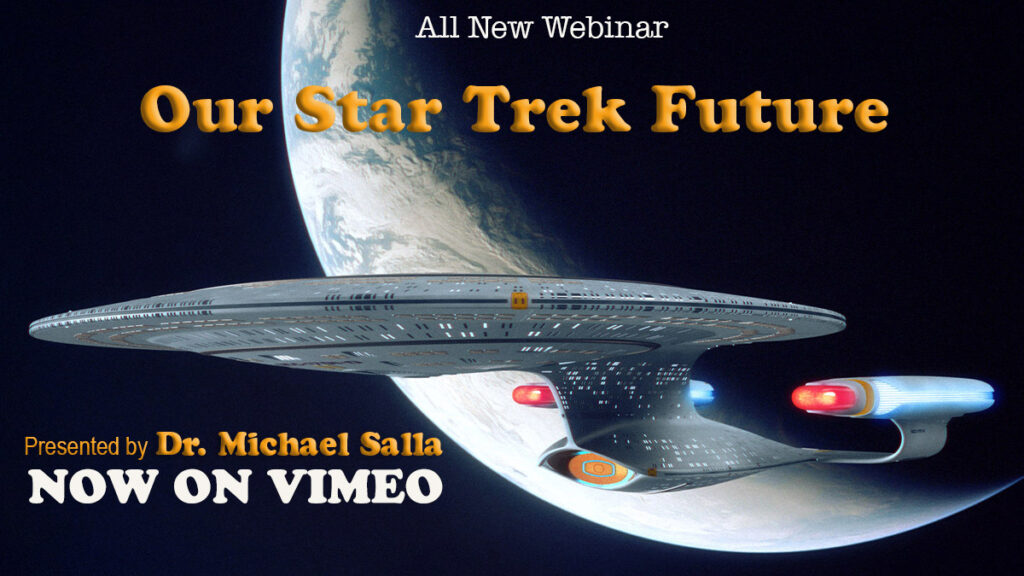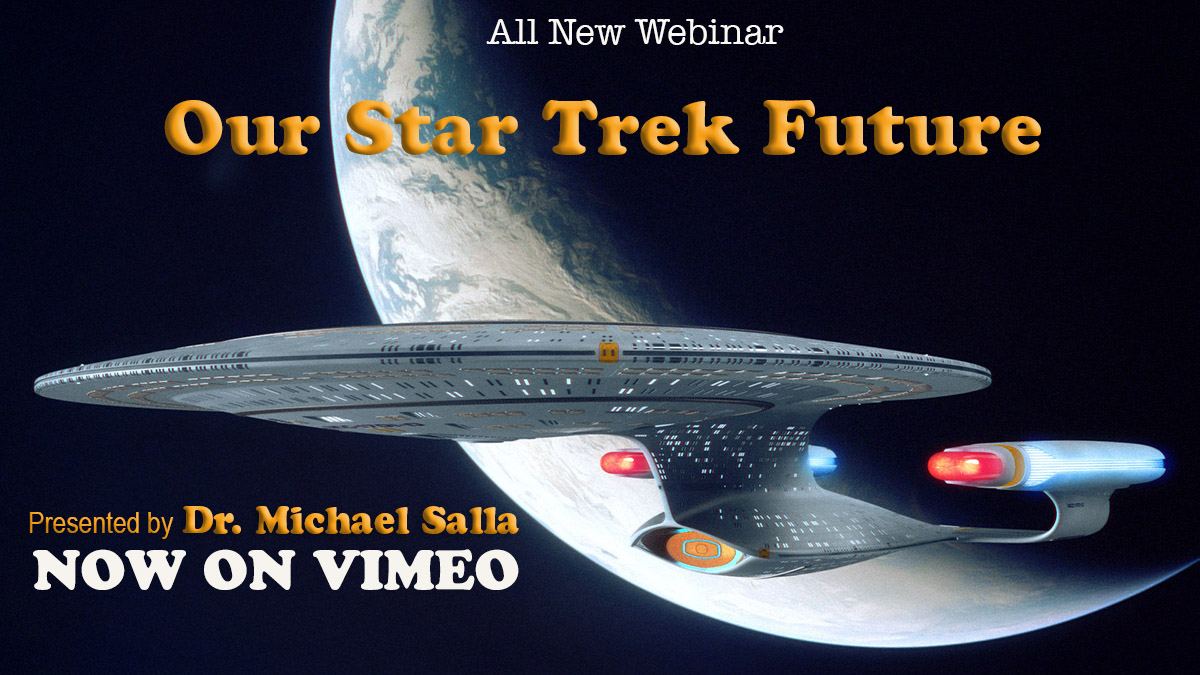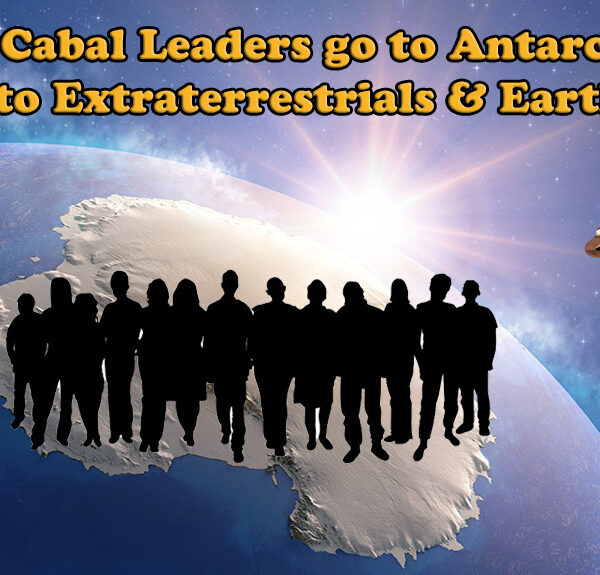 In his initial December 14 communication with Elena Danaan, Thor Han Eredyon mentioned that Oona, a member of the Intergalactic Confederation (aka the 'Guardians' or 'Seeders') had more details of the Antarctica meetings, their implications, and the black magic used by the global elite. Elena had previously met with Oona who facilitated her travel to meet with the Guardians and later to meet with the Council of Nine in a region of space between Jupiter and its main moon, Ganymede. The Guardians are the seeders of human looking races in many galaxies and had arrived to watch humanity's graduation into the galactic community.
Elena said that she felt Oona's desire to relay a message and had to lie down and channel a communication. What follows is the message Oona relayed to Elena:
They've come to bargain their freedom. They hold keys and to give these keys, they need to consent to give these keys. Because it is not only about material possessions. But it is also about rituals they have performed to lock this planet and the human race of Terra into very dark rituals. These need to be uncast and they have, only them, the key to uncast these dark circles traced around every each society, human beings.
We are meeting them to allow them to uncast these dark rituals to set free the minds and the protection they set on the monetary institutions they created. A dark ancient institution. Those of the name, the number 33. Those of the lower numbers, the reverse triangles, and all those who worshipped the soul harvester. Those who worked to separate the soul from the human beings and bodies are about to leave this planet.  Negotiated deals, you must not believe that we agree to their acts. We [are] displeased [at] all that they've done.
Antarctica is the meeting place because the portal can take them when the moment is here. They will give us the keys [to] unlock their rituals and cast the dark circles, the nine levels of darkness will be collapsed as one and dispersed into dust. It is over. The dust will be scattered to the four winds of human consciousness liberated.
We summoned them when the greater agreements were made between your planet and the Galactic Federation of Nataru [Milky Way]. From this moment we flew to your star system and now these encounters with the dark ones of the human race of Terra we will set free all the dark bindings of magic. They are done. They will benefit of a prison planet that will give them all they want but they will never leave. A world far in another galaxy which you do not know the name yet. They will be forgotten and content. The best way to end a conflict.
I from the Do, the Guardians, Founder ones, leave this message. It is over for the rulership of the dark. We have been waiting and working at the same time with the Galactic Federation of Nataru and Zenatae Alliance to free this planet. We in our outposts in the higher mountains of your world have prepared a purging the dark. This process started 200 of your years ago and now it is touching the last stage. Darkness is unleashed. It is because the humans of Terra need to see it and fight it. The rulership of the dark on this planet is over. Those who worked for millenniums at separating soul from the human of Terrans bodies will go. No more soul harvesting.
There is much to unpack in this first part of Oona's message. She describes the elites arriving in Antarctica to bargain their freedom. This is because they still hold the means to destroy or wreak havoc over much of the Earth. They are using this power to bargain their getaway from the planet through the Antarctica portal which is now in the hands of the Earth Alliance. In order to gain their freedom, passage through the Antarctica portal to a new world in another galaxy, they have to hand over all the keys and codes of the black magic used to subjugate humanity and the Earth.
As to what black magic keys and codes were used we get an idea of this from Oona's reference to a: "dark ancient institution. Those of the name, the number 33". This almost certainly refers to Scottish Rite Freemasonry, which uses 33 levels of initiation. While most Freemasons perform genuine philanthropic works as they ascend the different degrees of their order, their top leaders at the 32 and 33 degree levels have long been suspected to worship Lucifer and to practice black magic.
Albert Pike led the Scottish Rite Freemasons in the USA from 1859 to 1891 and wrote the most authoritative book of the time for the order, Morals and Dogma. In it he wrote: "Lucifer, the Light-bearer… Lucifer, the Son of the Morning! Is it he who bears the light, with its splendors intolerable and blinds feeble, sensual, or selfish souls? Doubt it not!" (p. 321). Many subsequent occult researchers have referenced Pike's book as evidence of the Luciferian element in Freemasonry.
When Buzz Aldrin landed on the Moon in 1969, he took with him the flag of the Supreme Council of the Scottish Rite, Southern Jurisdiction of the USA. In Richard Hoagland and Mike Bara's book, Dark Mission, they describe how the flag was part of a Freemason ceremony that Aldrin performed on the Moon. Most importantly, the book describes how magical ceremonies were intertwined throughout the space industry and how advanced technologies were developed and used with hidden occult symbols embedded within them.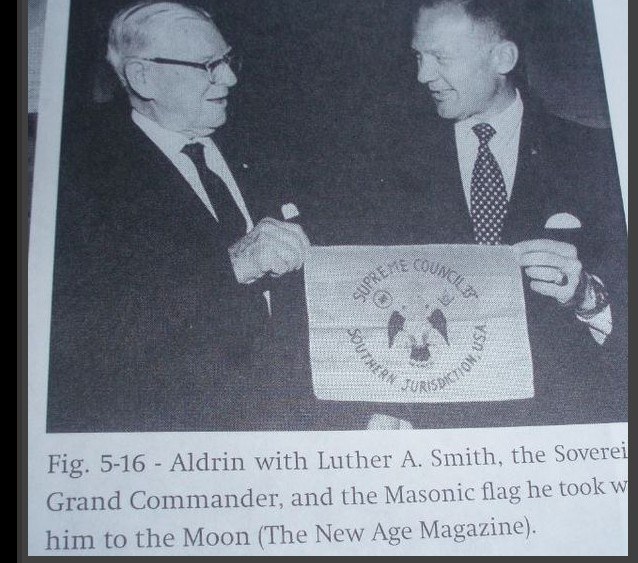 Oona's message reveals that Freemason magical ceremonies, codes and keys used to ascend through the 33 degrees hierarchy, were also used in their occult control system for the planet. All these hidden keys and codes needed to be revealed and handed over to the Earth Alliance, so that global elites black magic control over the planet would come to an end.
Next, Oona's repeated references to ending "soul harvesting" shows that this has been a vital tool used to control our planet by the global elite. "Soul harvesting" is the practice of separating a soul from the physical body and using it for multiple purposes by negative extraterrestrials or 'black magicians'.
In the early 1990s, Alex Collier was among the first to reveal that soul harvesting was routinely happening when he described how a soul could be transferred from a body and be replaced by another:
What the negatives do (and they can do this during an abduction or near-death experience) is the following.
During an abduction a man, for instance, will be taken aboard a ship. His body will be brought into a coma and to the point of death, wherein the soul exits. They will then use technology to replace the original soul with another soul. They then return the individual's body back. They can do this process in 4 seconds. The new individual has a completely new agenda. If you are a negatively oriented ET, in order to manipulate 3rd density, you have to be in 3rd density. (Defending Sacred Ground)
It's surprising to learn this soul transfer technology only takes four seconds to work and has been used to control 3rd density, i.e., global elites in charge of the planet. As a result of agreements reached between the US government and Gray extraterrestrials in the mid-1950s, which I first wrote about in 2004, it is certain that this was among the first technologies given to the Majestic-12 Group.
At the time, MJ-12 was led by the 33rd degree Freemason Allen Dulles (CIA Director 1953-1961) who would almost certainly have integrated such technologies into black magic ceremonies to control the planet. It's now easier to understand that Dulles's role in the Kennedy Assassination, which is explained in the book, Kennedy's Last Stand (2013), was timed and executed as part of a magical ritual to control the planet.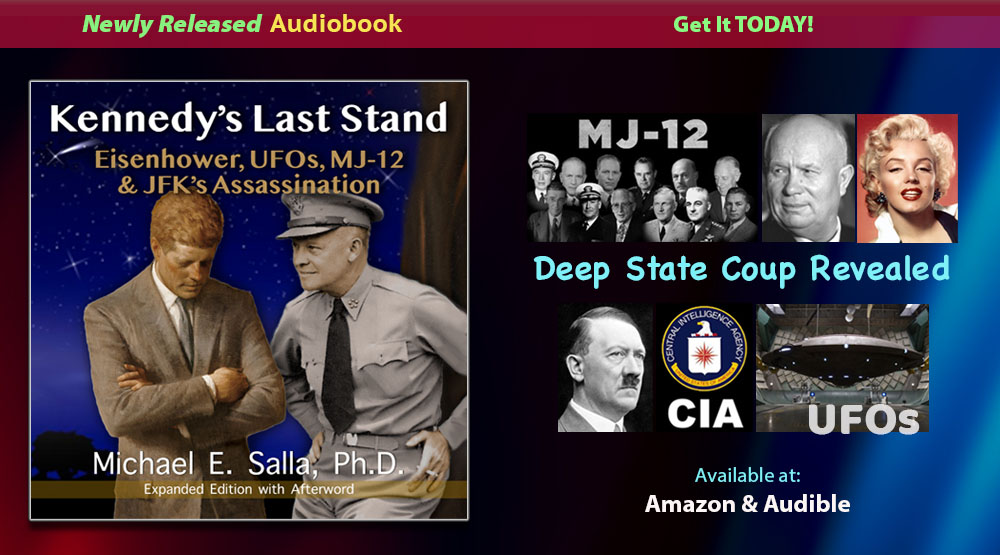 As to what happened to the original soul of the victim of soul harvesting, Alex Collier described how the Andromeda Council would often intercept Gray ships carrying the souls of many thousands of children and adults that had been extracted from their bodies and placed in special boxes for transportation. In an interview with UFO researcher Val Valerian, Alex described how the life force of the captured souls would then be exploited:
AC: … They [Andromedans] also found more than 1,000 human children that had been placed in cryogenic stasis, and over 1,000,000 of these little boxes that contained the life forces of souls from Earth.
Val: Captured human souls.
AC: Souls.
Val: And what do they do with these souls?
AC: They feed off the energy radiated by the souls. What they are doing, Val, is that they are taking the life force and they are somehow siphoning it off a little at a time and feeding it to the hybrids in order to keep them alive, trying to keep them alive and create a soul in them. Defending Sacred Ground
Soul harvesting was among the most terrible of the many dark practices of the global elite. It comprised both technological and black magic means to split off a soul from the body, and to utilize its energy for dark purposes for indefinite periods. Oona's reference to the "soul harvester" that was worshipped by Freemasons and the global elite appears to be a reference to Lucifer who sits at the apex of the "nine levels of darkness" she described.
The rest of Oona's message now follows:
Yes they are meeting us and the delegation from the Galactic Federation of Nataru, Zenatae—two beings. Council of Five—one being. Intergalactic Founder races—five. Terran alliance—ten. The military forces of Terra, off-world—20 soldiers. They will not be taken straight away because they will need to uncast the rituals, rearrange all the bases of their society to avoid a collapse that will be chaotic. We do not wish for the humans of Terra, a monetary collapse. We wish a soft transition because chaos you have had enough.
They are commanded to recalibrate the monetary systems to the new system the Earth Alliance is bringing.  Quantum abstract, no more metal, no more paper, at least for a while for a transition. You are tired so I will say my last words. Soon events will speed up on your planet. It will be a terrible storm but the more you will be able to wake up the faster this storm will pass. A lot will lose their lives by choice in the vaccination, but this was ruled out by the dark ones. Free will was the trap, now it is stopping soon you will see it.
Antarctica is the meeting of the old world with the people from other star systems to give the keys to the Earth Alliance and the Federation and leave. As I said they will not leave this week, they will be commanded to change the system and they will disappear forever. 2023 all of this will be a memory. We will celebrate together. Pass this message, your friend Thor Han will not be in trouble. This man with white hair you speak to he will pass the message. Give him my friendship. I connected with him, he will remember. Una has spoken.
Oona's reference to "outposts in the higher mountains of your world" appears to refer to the Himalayas where a French contactee says he spent a year in 1969 with the Intergalactic Confederation in a seeding experiment for a planet in another galaxy. This raises an intriguing question. Could this be connected to the "prison planet" that the elite are being sent to from the Antarctica portal in order to liberate the Earth from their evil influence?
The scenario described by Oona appears to be a reprise of the situation described in the Book of Genesis and the Book of Enoch when the 200 'Fallen Angels' arrived on Earth with superior knowledge and technologies. The Book of Enoch describes the arrival of 200 Fallen Angels in the area of Mount Hermon, which borders modern-day Lebanon and Syria. The Fallen Angels began interbreeding or genetically modifying the local inhabitants.
6.1 And it came to pass, when the sons of men had increased, that in those days there were born to them fair and beautiful daughters.
6.2 And the Angels, the sons of Heaven, saw them and desired them. And they said to one another: "Come, let us choose for ourselves wives, from the children of men, and let us beget, for ourselves, children." …
6.6 And they were, in all, two hundred and they came down on Ardis, which is the summit of Mount Hermon. And they called the mountain Hermon because on it they swore and bound one another with curses. [Source]
It seems that the global elite will become the "Fallen Angels" of an Eden in another galaxy when they arrive through the Antarctica intergalactic stargate taking with them their advanced knowledge and whatever technologies they are permitted to carry.
According to Oona, the global elite "will be forgotten and content. The best way to end a conflict." For the global elite attending the Antarctica meetings, this must be a very tempting offer, surrender all their power over Earth, to start again as 'Fallen Angels' in a new Eden.
Oona described the composition of the extraterrestrial delegation that met the global elite at Antarctica as being drawn from the Galactic Federation, Ashtar Command, Council of Five, Intergalactic Confederation and the Earth Alliance. Before the elites would be sent to the "Prison Planet" in another galaxy, they need to first hand over all the black magic keys and codes.
Regarding the new monetary system that has been prepared, Oona referred to a Quantum abstract rather than paper or metals. This appears to be a reference to the Quantum Financial System (QFS) described in Part 1 which is linked to a quantum supercomputer that will operate through Elon Musk's Starlink and US Space Command in a highly complex and integrated global financial system.
The QFS appears to have been developed with extraterrestrial assistance as the following explanation implies:
The Quantum Financial System (QFS) is a megalithic financial structure that has been given to Mankind by the Heavens. I call it a megalith because it stands alone as the most advanced Financial System that anyone could imagine. This technology has no peer on the earth at the present time. It is a magnificent system, designed to take on the magnitude of accounting needed to balance every financial transaction in the world in real-time.
The QFS is housed in the MEGA Quantum Consciousness (QC) often called a computer. This Quantum Conscious[ness] is Divine Consciousness that is being made available for us to use in this Third Dimension. The tools it brings are necessary for us to usher in the Golden Age of Mankind.  The QFS is a ledger accounting system made up of individual accounts. The QFS is only one of many applications already housed in the QC ready to be implemented.

The QFS has been heavily promoted by many popular internet sources such as Simon Parkes with over 650,000 YouTube followers and his worldwide Connecting Consciousness Community.

Oona gives an important timetable for when all these changes will happen. She said:"2023 all of this will it be a memory. We will celebrate together." That tells us that all these major events as a result of the global elites surrendering and leaving through the Antarctica portal will happen in 2022. While it will take a few months yet to deal with the remaining minions of the Cabal who are desperately trying to hold onto power by imposing unpopular mandatory vaccine policies, which will ultimately bring about their downfall. Finally, Oona is telling us that the different Galactic organizations that helped the Earth Alliance in liberating the planet will reveal themselves, and our graduation into the galactic community will be complete.
A video version of this article is available on YouTube & Rumble.

Podcast version will be available on Apple, Spotify and Google
I wish to thank Elena Danaan for permission to post Oona's message and to use her graphic illustration of Oona. Her website is here.
© Michael E. Salla, Ph.D. Copyright Notice
[Part 1 of this series is available here]
Related Articles & Podcasts
For a complete list of articles and interviews concerning the Galactic Federation click here.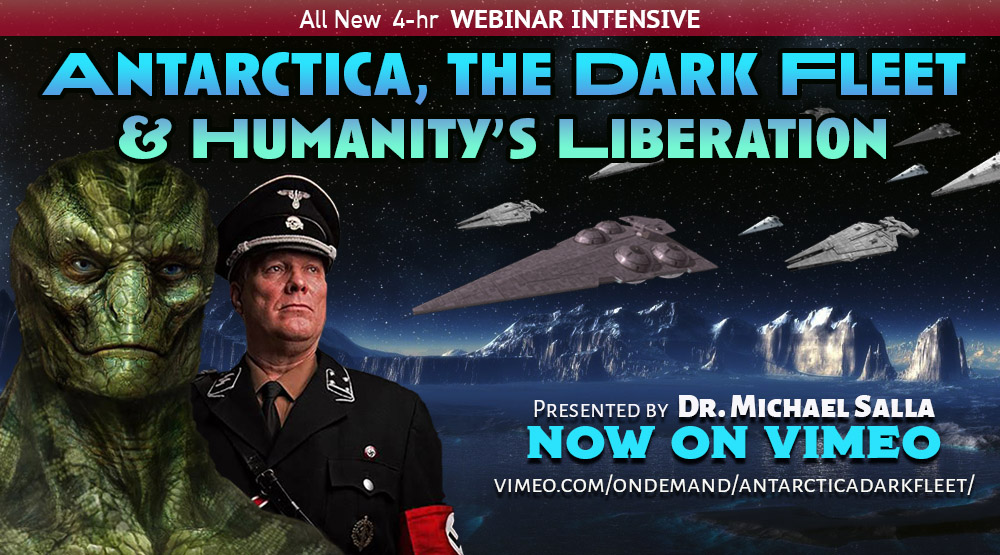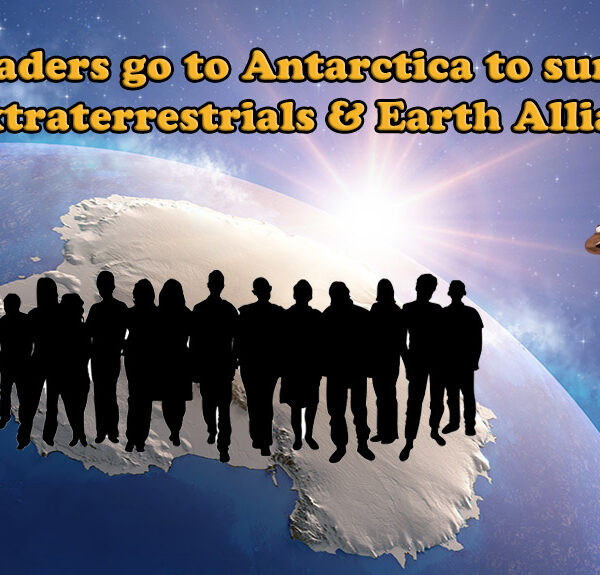 [Important Update Below] News has recently emerged of global elites (aka cabal) going to Antarctica for a secret meeting. We know from public tweets that Claus Schwab, Founder and Executive Chairman of the World Economic Forum, and Cristina Lagarde, President of the European Central Bank attended a secret Antarctica meeting. Two others present were Brad Garlinghouse and David Schwartz, respectively the President and Chief Technical Officer of Ripple Labs, a computer software company specializing in online payment systems.
The four tweets by the above elites, which began with Lagarde tweeting back in July 2021 that she was going to attend a meeting in Antarctica, has generated much speculation. To learn more about the Antarctica meetings, I contacted Elena Danaan to find out if her off-planet sources could supply answers to what was really happening in Antarctica.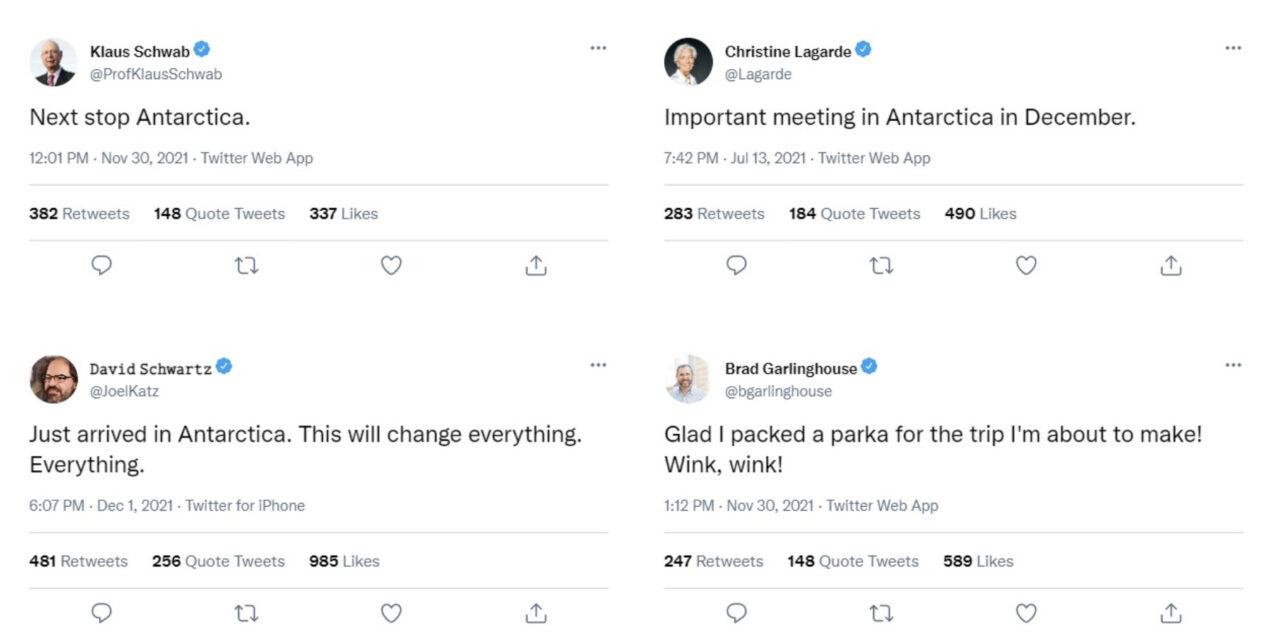 Elena received answers from Thor Han Eredyon, a Commander with the Galactic Federation of Worlds, and Oona from the Intergalactic Confederation (aka the Guardians). The answers were stunning. It appears that a major turning point has been reached and global elites are being summoned to Antarctica to meet a delegation of extraterrestrial races and Earth Alliance leaders to negotiate the terms of their surrender.
Antarctica was chosen for the meeting because it contains a portal that can transport global elites to a distant world in another galaxy where they will be well provisioned, but forever banished.
Prior to leaving for the new world, however, they have to first help the transition of the global financial system, and to undo much of the black magic that has been cast to keep humanity and the Earth itself in bondage.
Here is the first message Elena (E) received from Thor Han (TH) on December 14 about what transpired at the Antarctica meeting.
TH: By the decision of the High Council of the GFW, following the recent agreements set on Jupiter between the Earth Space Alliance and the Galactic Federation of Worlds, the Council of Five and the Zenatean Alliance.
The Terran elites under enemy leadership complied to meet on the southern continent, with our representatives, in order to hand over to the Earth Alliance their powers upon the global financial system. This ancient system is to be replaced by the new system that is to be put in place by the Earth Alliance. They are being offered, in exchange, a life off-world with all commodities.
E: Why are they not just judged for their misdeeds and sentenced accordingly?
TH: They only can unwind the dark web they created, for they cast into the foundations of your societies the anchors of great immorality. It was decided with the Terran high hierarchy of the Earth Alliance, that no greater chaos would unfold from these transfers of power, as an economic collapse would add even more suffering to these challenging times for the Terran people, already greatly wounded. The GFW and the Earth Alliance are making sure that this transition will cause the least damage as possible.
E: Does this concern only changes in the financial system?
TH: Industrial domains are interdependent with the financial system. Be prepared to witness surprising changes in the matter of new energy systems and the rolling out of technologies in many sectors.
E: Why were you on Jupiter these last days? And just back on the very same day when these meetings in Antarctica are leaked?
TH: I told you there were meetings on Jupiter. The dark elites weren't there, they would not be tolerated in the Shari facility (Ashtar GC). The dark ones met on Antarctica's land with our envoys. The latest meetings on Jupiter were about those I just mentioned, with the leadership of the Earth Alliance only. These meetings were completed today, Terran time. This is the statement I can give to you, with my superiors' blessings. Did Oona contact you?
E: Yes, she did.
TH: Then she knows more details than I do, at least for now. I shall speak to you again in the coming hours. You can of course tell Dr. Michael, and give him my fond salutations.
E: I surely will, thank you, Thor Han.
Thor Han's message gives us a clear idea of what really transpired in Antarctica. The global elites summoned there met with a delegation of leaders from different extraterrestrial organizations and the Earth Alliance that participated in the Jupiter Accords signed in July 2021. The elites were required to come up with a plan for a smooth economic transition to a more equitable monetary system and prevent a global financial collapse.
This is supported by the tweets by the two senior officials from Ripple Labs, Schwartz and Garlinghouse. Their presence and expertise signaled that what was being negotiated in Antarctica involved a new online payment system.
Could this be linked to a Quantum Financial System (QFS) that has been a topic of much speculation? According to one source, Nigel Matte, the coming QFS would be linked to a quantum internet that will be created through the Starlink Satellite system being created by Elon Musk's SpaceX.  Schwartz and Garlinghouse would have the necessary expertise to help plans for a smooth transition from the current global financial system to a QFS linked to quantum cloud computing.
Thor Han pointed out that the implications for multiple industries will be enormous starting with the energy sector. Indeed, abandoning fossil fuels is the key to unleashing a multitude of alternative energy technologies that have been suppressed since the early 1900s. Similarly, many other suppressed technologies such as electromagnetic and holographic healing modalities will be also released, thereby replacing the soon to be discredited pharmaceutical industry, as a result of national populations rebelling against mandatory vaccine policies and big pharma support for these.
It's worth keeping in mind that there are currently over 5900 patents that are suppressed in the US alone due to national security orders imposed by the intelligence community. The bulk of these suppressed patents involve alternative energy and healing technologies. When in January 2017, President Donald Trump issued a Top Secret Memorandum for the release of 1000 of these patents over the next two years, he was ignored by the intelligence community, and his administration subsequently targeted.

Interestingly, the cabal was not allowed to travel to the headquarters of the Ashtar Galactic Command where the Jupiter Accords were first negotiated between 14 spacefaring nations led by the US, with representatives of the Galactic Community. This is a big indicator of how the situation in our solar system has dramatically changed with the expulsion of the Ciakahrr (Draconian) Empire and Orion (Gray) Collective forces, and Earth's cabal being isolated from their former patrons.
After his first response, Thor Han sent additional information to Elena about the meetings he was attending on Jupiter:
TH: Another aspect of my presence on Jupiter was to discuss this phenomenon which very recently occurred in the vicinity of your star system: a collapse of the 3rd Density continuum. This occurs in pockets in the fabric of space and your star system is entering one of these on its trajectory through this arm of the galaxy. More 3rd Density collapsing will occur, as a bridge to the 5th Density. The enemy and the dark ones know about it, they knew it was happening and it is one of the reasons why they knew for a long time that they had lost this star system. I will tell you more later.
Thor Han's message corroborates that our solar system has entered a region of space which possesses a galactic anomaly that greatly impacts third density space. In 2014, scientists confirmed that our solar system was about to enter a large interstellar cloud called "the local fluff", which is approximately 30 light-years wide and held together by a very large magnetic field.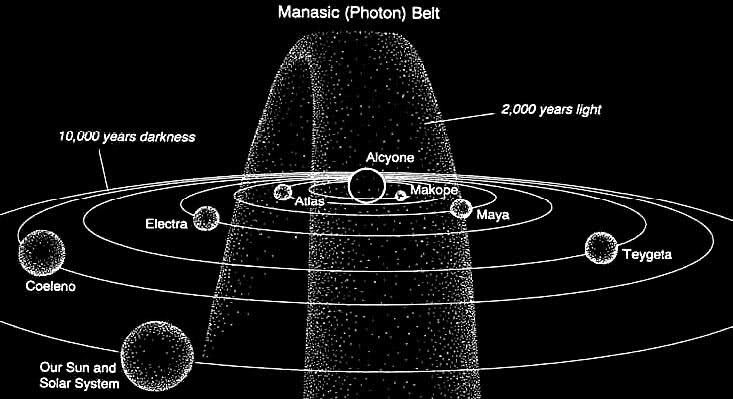 According to various researchers, this interstellar cloud was first observed back in 1961 around the Pleiades constellation and called a 'photon belt'—due to the white halo it projected. One of the "Photon Belt" advocates was Noel Huntley, Ph.D., who wrote an article in 2010 titled "The Photon Belt Encounter" where he described its existence and great interest to extraterrestrials:
What is this electromagnetic cloud, this golden nebula, sometimes referred to as the radiant nebula by ETs? Its more universal designation is 'photon belt' or 'photon band ', consisting of many bands, and any encounter with this belt is recognized by extraterrestrials as of great import.

According to Thor Han's information, Dr. Huntley was correct and the region of space we have entered will accelerate consciousness from a materialistic third density existence to a fifth density existence. According to the Law of One material, "fifth density is perhaps best described as extremely white in vibration." Therefore the "photon belt" is not an inaccurate description of this 5th density region despite what many critics have to say about the term.
If humanity's collective consciousness was not sufficiently developed to accommodate fifth density frequencies, it would implode in a self-induced global calamity. If humanity's consciousness evolved, however, a golden age of wisdom, love and peace would begin.
Thor Han is making clear that the global elites understood that the battle for Earth had been lost, and they wanted no part of what was coming. Hence their willingness to cooperate in the transition to a new Earth in order to be able to use the Antarctica portal to leave forever to another planet.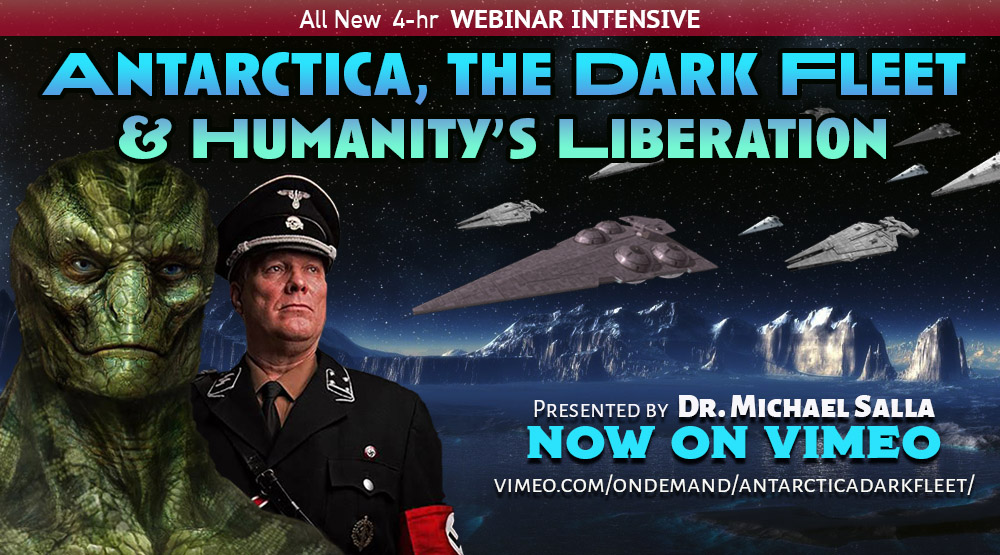 In a second follow up message sent on December 14, Thor Han communicated with Elena and shared more information about this "photon belt" (aka local fluff) and how the Jupiter Accords gave the global elite five months to surrender to the Earth Alliance. Thor Han said:
TH: I am going to talk about this natural phenomenon occurring in the vicinity of your star system. This is not an isolated phenomenon; as your star system moves throughout the grid of this galaxy, composed of fluctuating waves of frequencies, you encounter pockets of higher vibrational density of matter. What does it mean: the physical laws binding the atoms together oscillate at a faster rate. It is not about time, do you understand, the time rate doesn't change, only the perception you have of it, because your rate changes. It is not about time but only about the physicality of the fabric of space that shifts. As the universal laws of physics function, it happens that this phenomenon occurs progressively, unless the pocket of higher density is as big or bigger than the said star system. The limit of a density zone is not sharp but fuzzy. You enter into it progressively, by encountering "bubbles" until you completely merge into the new area. 
E: What happens when Earth will cross through one of these higher density zones, or bubbles?
TH: Nothing near a dramatic event, such as many Terrans imagine with fear could happen. It manifests as a change in consciousness as the perceptions, mental and physical, shift into a higher range. Physical symptoms can occur, those who have prepared their mind openly follow the wave but for those who are not ready and resist it, it translates for them by physical and mental suffering. The vision changes, the perceptions change, especially the perception of linear time, that is perceived as faster. But you know, this process, entering through this new area in Nataru, is inevitable. So Terrans need to truly let go of any resistance, such as the greatest, that is fear.
Thor Han has here confirmed that our solar system's movement into the "photon belt" ("local fluff") is not something that heralds physical destruction, but instead signals a speeding up of consciousness. Those individuals sufficiently prepared emotionally and mentally will be able to surf the coming galactic waves and manifest a new reality—the proverbial Kingdom of Heaven on Earth. Those that are not prepared will do the opposite, and experience more great stress and turmoil in their personal and collective lives.
Thor Han continued his second follow up message as follows:
E: Going back to Antarctica, what else can you tell me? I don't like these guys, they are the embodiment of evil. They have caused so much suffering.
TH: They won't anymore. When the Jupiter agreements took place, they received a warning that we would meet in five months and they would have to prepare to surrender. So they knew this and that is why they are pushing all their agendas at once, with despair. But your people is starting to see that.
E: Wait, why give them five months?
TH: For the transition. This meeting is a turning point for them, and for you. If we had suppressed them all at once, the financial and economical systems on Terra would have imploded in a terrible chaos. There are better ways. They are summoned to transfer to the Alliance their keys and tools, in order to make the transition as smooth as possible for the population.
Something else that is worth mentioning, is that they have been taught dark aetherical arts and the spells need to be undone. This will undo their power. It is powerless that they will leave this world. Because they will leave. You know, when I mentioned transition, I meant to say that Terrans need to see the faces of their enemy, in order to open their consciousness to the truth. However painful this process is, it is necessary.
E: It reminds me what the Nine told me recently, that every sentient being has a role to play in the games of the evolution of the universe.
Th: That is exact. You know, when I stayed in the Himalayan base, four years ago, I witnessed great plans being prepared for the awakening of the Terrans. The time war was the main concern. Imagine a time war like a multi layered chess board. There is no better way to describe it to you.
Thor Han's reference to the global elites use of the "dark aetherical arts and the spells" is very significant. He is referring to a little understood aspect of the global elite's control system which is the use of black magic to undergird all their activities. Thor Han is confirming here what several researchers have revealed in the past, the cabal routinely uses black magic as part of their global control system.
A good example is how the National Aeronautics and Space Administration (NASA) routinely used magical symbols for the public Space Program as documented by Richard Hoagland and Mike Bara in their best selling 2009 book, Dark Mission: The Secret History of NASA.

What we also learned from President Vladimir Putin and a military intelligence group associated with the Q movement (a movement linked to the 17th letter of the alphabet) was that the global elite are practicing 'Satanists' who conjure up the power of demonic and other negative entities to subjugate humanity and the spirit of the planet. In this regard, what Putin effectively said in his 2013 State of the Nation Address was "the New World Order Worships Satan."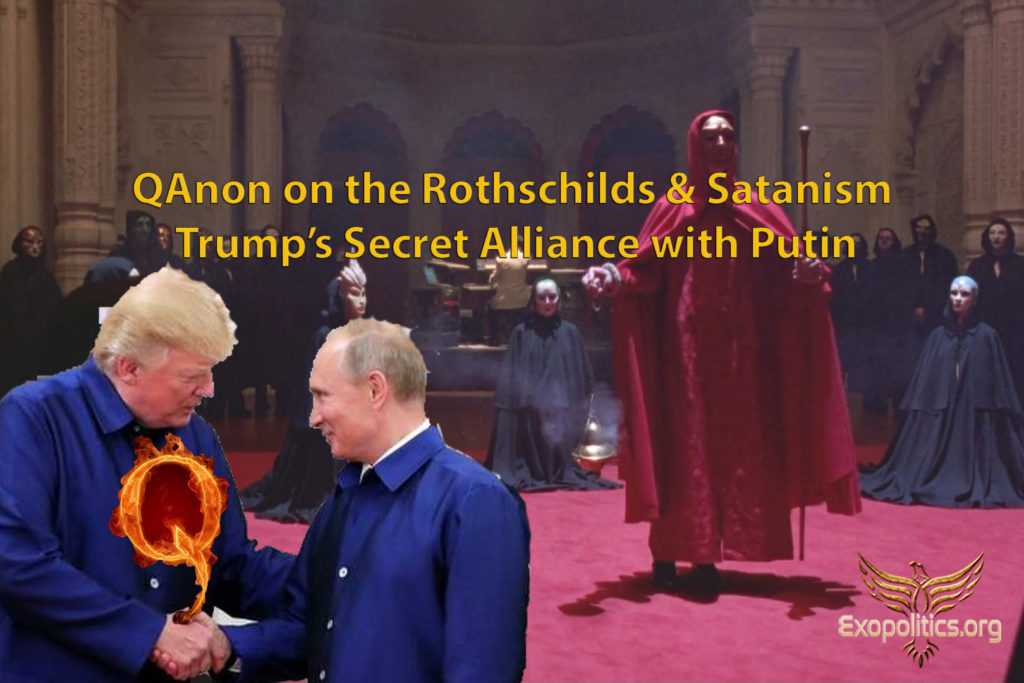 These dark magic ceremonies are routinely held at different energy vortexes or 'sacred sites' around the planet as revealed by many occult researchers such as Fritz Springmeier in his book series, Bloodlines of the Illuminati. More recently, Brad Olsen, a highly competent researcher and author, also revealed many of these black magic/Satanist practices in his book series Beyond Esoteric:
There is a complete control over the human race, and to think that black magic could be used to control the masses is disturbing. The occult is employed in a new kind of fascism today among some of the elite globalists, who completely control almost every aspect of our lives, from health and finance to politics and education…. Research indicates that occult ceremonies and rituals at the upper levels go far beyond what anyone can imagine…. Why is it so hard to believe that occult practices are a real tool for control? (p. 55).
Importantly, Thor Han pointed out the explicit connection between the Jupiter Accords signed in July and the Antarctica meetings held five months later. A provision of the Accords was the surrender of the global elite by December 2021. This timeline is corroborated by Christine Lagarde's July tweet that meetings were to be held in Antarctica in December. Her tweet is compelling evidence that the cabal had indeed been given five months to prepare to hand over their power, without collapsing the world financial system as a condition for their leaving Earth through the Antarctica intergalactic portal.
This negotiated surrender and departure of the cabal signals an incredible new time lies ahead as the world transitions to new financial, political, health, and energy systems that will revolutionize life. The message from Oona, one of the Guardians, provides yet more details into the incredible planetary transitions we are soon about to witness. I will analyze her message in Part 2 of this series.
A video version of this article is available on YouTube & Rumble
I wish to thank Elena Danaan for permission to publicly release Thor Han's messages. Her website is here.

© Michael E. Salla, Ph.D. Copyright Notice
---
Dec 16, 2021 Update: The original source for the four twitter posts cited in the above article has been found. The four tweets first appeared on the twitter account of XRP the Standard Productions on December 3. They were then reposted in an article published on The Void on December 7, which I used as my source for the above article. Two of the tweets were then posted by Ben Fulford on his site on Dec 13, 2021. Joseph Farrell cited the Void article and referred to Klaus Schwab tweet on Dec 13. I posted the above article discussing the four tweets on Dec 16. The XRP site posts satirical stories, and takes pride in misinforming people. Unfortunately, regarding the four Antarctica tweets, this does cast considerable doubt on their authenticity. However, disinformation is designed to muddy the waters about real events, and something did genuinely happen in Antarctica as one of the four sources, David Schwartz, is actively posting about his recent trip there. So we know one of the four twitter sources did go to Antarctica. Did Klaus Schwab and  Christine Lagarde also go there? Now we don't know. This unfortunate development does not diminish the accuracy of the information relayed by Elena Danaan from her source Thor Han about what has recently happened in Antarctica. All it does is cast confusion and misdirection in an already difficult field to research. While I did conduct some due diligence on the four twitter posts, it plainly wasn't good enough. Lesson learned. I will do better next time. Fool me once shame on you. Fool me twice …
Michael Salla, Ph.D.
---
Related Podcasts and Articles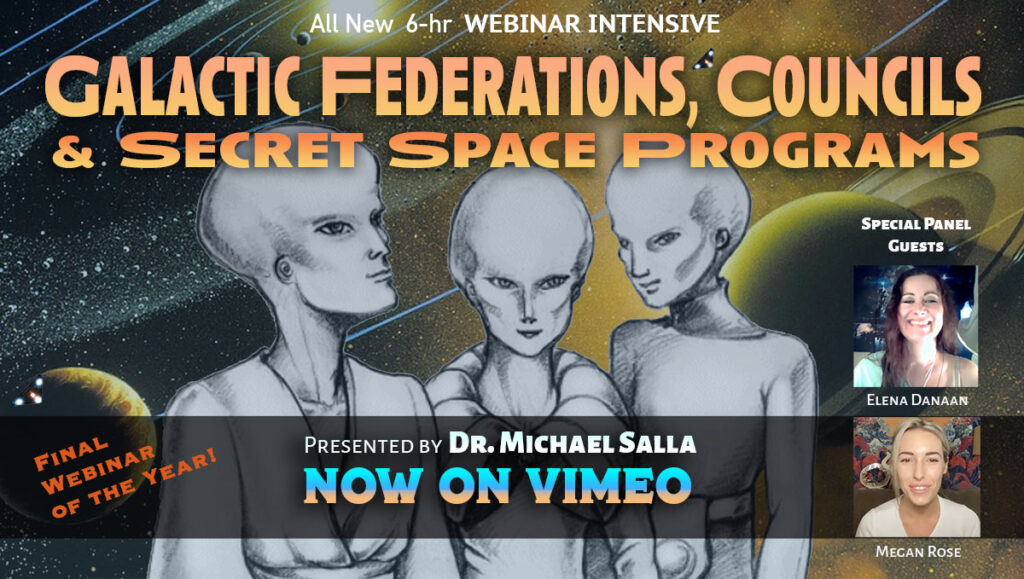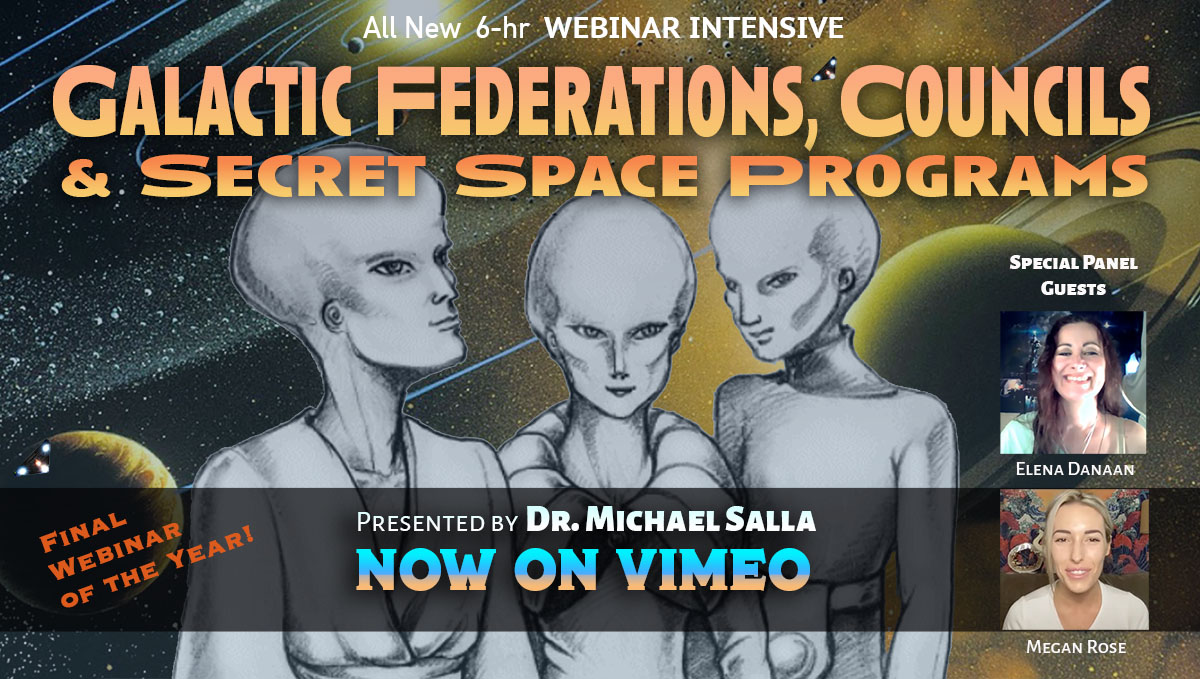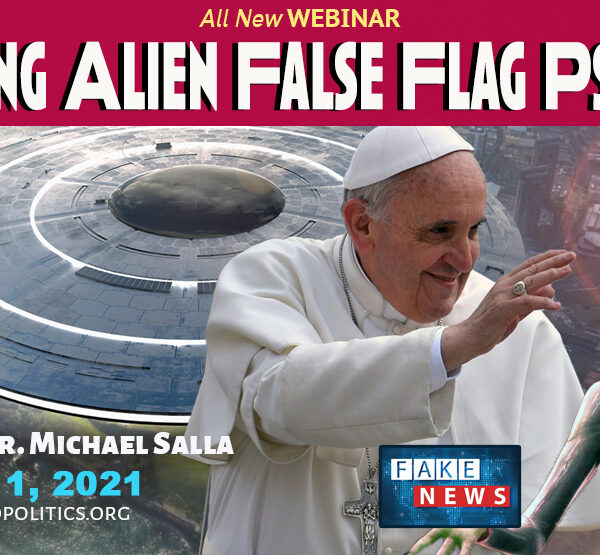 In the last 18 months, the US and other major countries have created national space forces to deal with threats in space, and have pledged to cooperate in a multinational alliance to deal with such threats. We are in an unprecedented era of disclosure as billions of people around the world are finally being told about the reality of the UFO phenomenon and the possibility of extraterrestrial life.
The June 25 Unidentified Aerial Phenomena (UAP) Report to the US Congress not only asserted the reality of the technological superiority of some UFOs, but firmly placed their activities in the context of a major national security threat. Only a week later in Sun Valley, Idaho, Major Media and Big Tech CEOs met with intelligence insiders and CIA representatives in a closed-door meeting to coordinate narratives for the next twelve months as part of Operation Mockingbird.
While mainstream news agencies act as intelligence community propaganda tools to control and distract citizens, Major Media companies continue to produce blockbuster movies and television series depicting post-apocalyptic Earth societies dealing with alien invasions.
Today, UFO researchers are openly warning that a decades-long Deep State plan for a false flag alien invasion is about to go ahead and are calling it the "Cosmic Hoax." Alternatively, several insiders have suggested that the more likely false flag scenario is an alien salvation event.
Why is the Deep State moving forward with an alien false flag event now?
What is the difference between a false flag "alien invasion" versus an "alien salvation" event?
How does the behind-the-scenes power struggle between White Hats/Earth Alliance and the Deep State over the 2020 US elections, COVID-19, and the June UAP Report, factor into the coming alien false flag event?
Where do different extraterrestrial groups stand on such a contrived event?
To answer these critical questions, Dr. Michael Salla, author of the Amazon best-selling Secret Space Programs series of books (2015-2021) will examine what the future holds in store for humanity as we are about to enter the final act in a decades-long titanic battle for dominance over Earth's future.
Aug 1, 2021  – Webinar
2 hours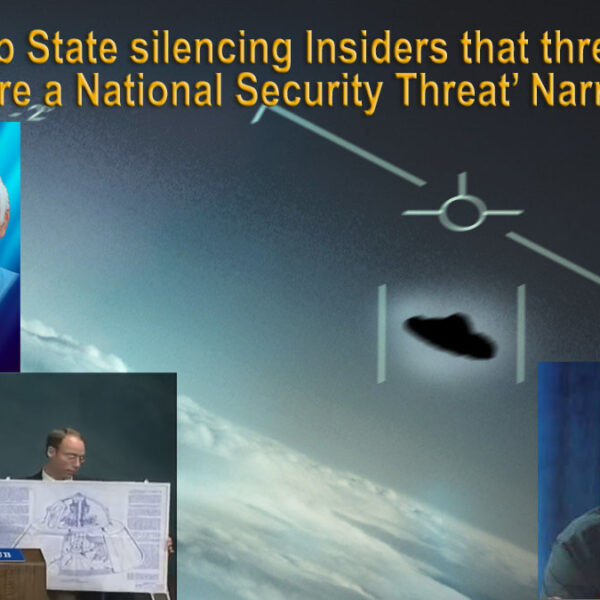 Recently, two insiders who had previously stated that some UFOs are reverse engineered spacecraft developed by major US aerospace corporations were silenced in different ways. This Exopolitics Today Podcast examines the April 6 retraction by former Air Force Electronics Specialist, Mike Turber, of his original testimony asserting the 2004 Tic Tac Incident involved classified Air Force craft being tested against the Navy's USS Nimitz battle group.
One week later on April 13, Mark McCandlish, widely known for his 2001 UFO Disclosure Project testimony about three Alien Reproduction Vehicles seen in 1988 at Edwards Air Force Base was found dead from a shot gun blast to the head.
The podcast examines these two separate incidents in light of the coming June 2021 Intelligence Community UAP report to the US Senate Intelligence
Committee, and whether there's a connection given they each threatened the emerging 'UFOs are a national security threat' narrative that is being promoted by the mainstream media.
Podcast Links
Announcements
Further Reading
---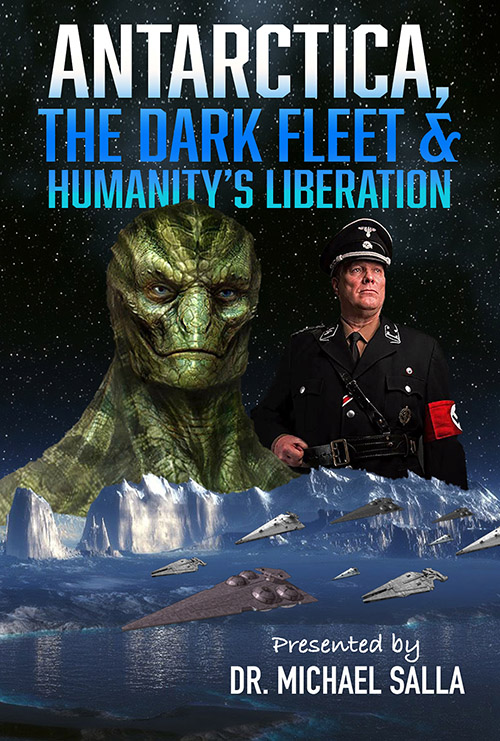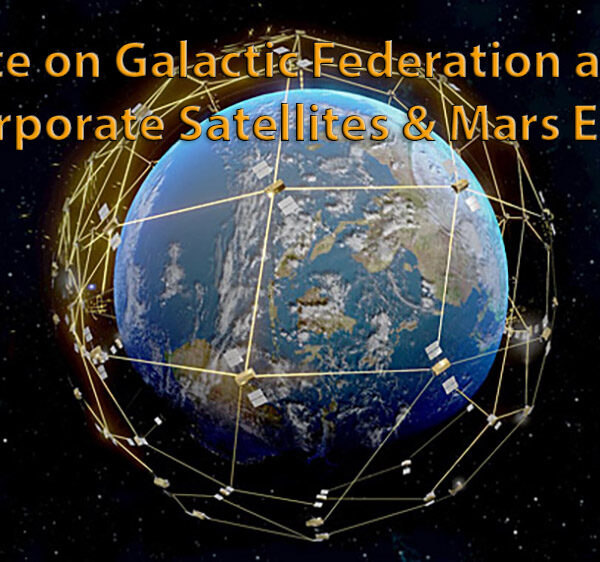 According to the latest intelligence received from a representative of the Galactic Federation of Worlds, attacks have moved into high gear to remove corporate-run facilities that have recently relocated to Mars. On Sunday, April 25, Elena Danaan sent me an update on the ongoing campaign to free Mars of negative extraterrestrial and corporate influences after the Galactic Federation had previously freed the Moon as she explained in our fourth interview.
In my third interview with Elena on April 10, she explained that the Galactic Federation of Worlds was attacking negative extraterrestrial and deep state facilities on the Earth, Moon, and Mars. This was due to these three locations having been earlier revealed to be the epicenters of a future galactic tyranny that was initially reported by the Andromeda Council during the 1990s to their contactee, Alex Collier.
In Defending Sacred Ground, he said:
Apparently what they [Andromeda Council] have done, through time travel, is that they have been able to figure out where the significant shift in energy occurred that causes the tyranny 357 years in our future. They have traced it back to our solar system, and they have been able to further track it down to Earth, Earth's Moon and Mars. Those three places. (Defending Sacred Ground, p. 10)
This is the email update I received from Elena on Sunday about current events as they pertain to the Galactic Federation eliminating all possibility of a Galactic Tyranny evolving from the Earth, Moon and Mars:
I finally know, from Thor Han, why the Galactic Federation says that now that they are attacking Mars, they also can destroy certain groups of satellites in orbit of Earth (which they were reluctant to do before). I didn't quite understand why, what was the link between the raids on Mars and some types of satellites in orbit of Earth. Well, he gave me the answer:
The Galactic Federation was waiting that some specific big corporations finally relocated their headquarters on Mars, chased from Earth. These specific corporations own these satellite programs, which are tools in the agenda of enslaving the whole of humanity helped by the nanotechnologies and all that we know about the vax. To destroy these satellites, they needed to simultaneously neutralize these corporations. While the headquarters of these corporations were still on Earth, (mainly in underground fortresses) it was impossible to conduct armed offensives, which would have been disastrous for Earth and its civilians.
The Galactic Federation has been working at getting the moles out of the tunnels to be able to eradicate them. On Mars, the raids are touching targets way more easily. They trapped them. A lot of elites had seek [sought] refuge also on Mars, so that is going to be quite interesting in the coming times. 
It has been known for some time that major corporations set up large industrial facilities on Mars. According to intel received from Corey Goode, these corporate facilities on Mars were trading with up to 900 different extraterrestrial civilizations. These corporations were part of what he described as an Interplanetary Corporate Conglomerate that featured a superboard comprising CEOs from major companies that had built a powerful secret space program.
It therefore comes as no great surprise that major corporations would decide to relocate personnel and resources to Mars as the Deep State agenda is on the verge of collapse on Earth.
The collapse is due to an accelerated "Global Awakening" as more and more medical personnel expose the Covid-19 pandemic and worldwide government responses as a scam, and there is impending exposure of the truth that the 2020 US Presidential election was indeed stolen from President Trump as the forensic audit of Maricopa County electoral ballots ordered by the Arizona State Senate is expected to confirm.
In many aspects, we are in a very similar situation to August 10, 1944, when top industrialists from Nazi Germany met in Strasbourg and were ordered to relocate resources, personnel and finances to safe locations in South America, neutral countries and Antarctica to escape the impending military defeat. The same process is now repeating itself on Earth as top Deep State officials seek to escape capture and punishment by covertly relocating to Mars using spacecraft from a corporate-run secret space program.
As Elena points out, according to her source, Thor Han, the relocation of top corporate executives makes it easier for the Galactic Federation to militarily take out the satellite systems that were put in place to repress humanity. While Thor Han did not mention any systems, in particular, my guess would be that the failed Irridium Satellite system set up by Motorola and Thales Alenia Space is the most likely contender for the collapsing Deep State agenda.
What makes Elena's remarkable claims plausible is that in December 2020, Professor Haim Eshed, the father Israel's space program revealed in an interview, that a Galactic Federation was indeed playing a very active role in Earth affairs, and that a joint US extraterrestrial base had been established on Mars. This supports her claims that an exodus of top corporate executives to Mars is currently underway.
I will provide more updates and information as they become available, and will seek independent confirmation of these remarkable events as they develop.
© Michael E. Salla, Ph.D. Copyright Notice 
Interviews with Elena Danaan
Related Articles
---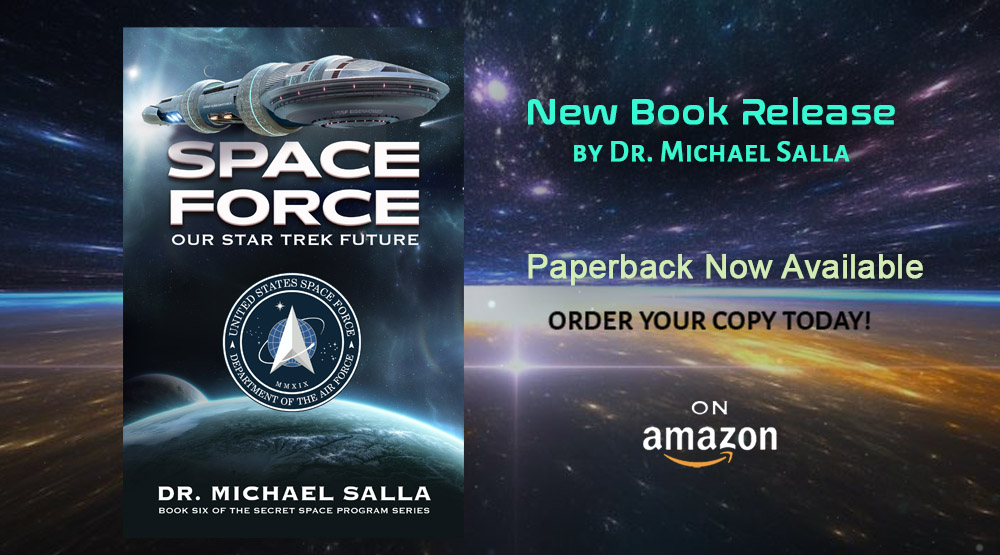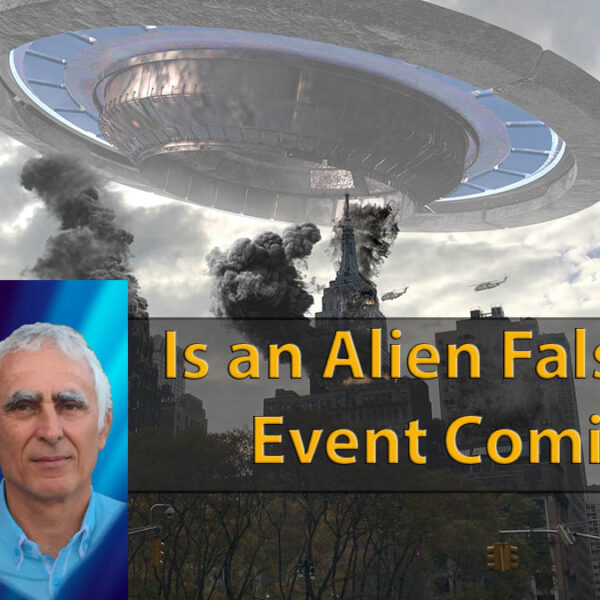 Exopolitics Today Podcast discussing recent claims by Dr. Steven Greer that an Alien False Flag event is being planned by the Deep State, as best evidenced by political developments surrounding the upcoming June 2021 release of an Intelligence Community report on the threat posed by UFOs active near US Naval war exercizes and military facilities in general. Dr. Michael Salla examines the genesis of warnings concerning an alien false flag event going back to 1974, and the likelihood it will happen under the current Joe Biden Presidential administration.
Available on Rumble and YouTube
Podcast Links
Further Reading
---
March 27, Webinar Now Available on Vimeo