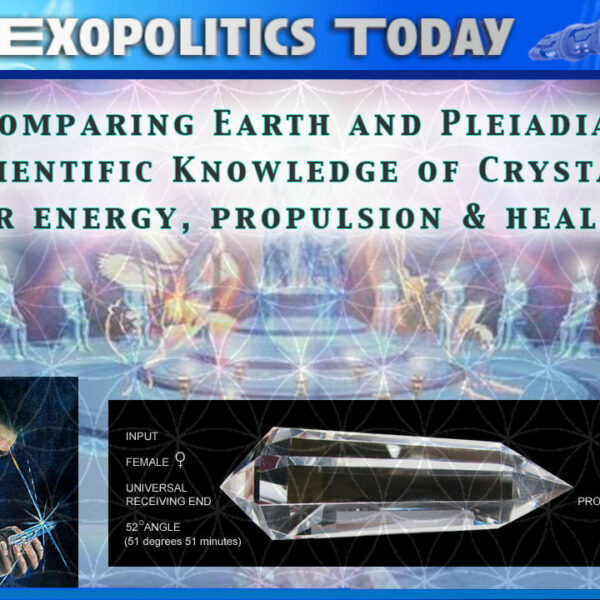 Dan Willis served with the US Navy and was among a select group of 20 whistleblowers who came forward to share their testimonies about a UFO coverup in the famous May 2001 Disclosure Project press conference held in Washington DC. Previously, in the 1980s, Dan worked with Dr. Marcel Vogel, a senior scientist with the IBM corporation for 27 years. Dr Vogel held over 100 patents and was a specialist in liquid crystal systems. He begun researching quartz crystals in the 1970s, and found therapeutic applications for them and a structural relatonship with water.
Dan found remarkable consistencies between Dr Vogel's discoveries and what Elena Danaan had said about crystal technology being used by the Galactic Federation of Worlds generally, and in terraforming planets in particular. Dan asked Elena a series of questions about crystal technologies for a Pleiadian scientist, Jen Han Eredyon (the brother of Elena's principal contact, Thor Han Eredyon). Dan and Elena first discussed the answers they received in a June 12 video interview.
In this Exopolitics Today interview, Dan and Elena discuss Dr. Vogel's discoveries and how these compare to what Jen Han had revealed about the key principles and applications of crystals. The consistencies between the discoveries of a leading Earth scientist and a Pleiadian scientist about crystal technology applications corroborate the accuracy of Elena's information from the Galactic Federation of Worlds, and how quartz crystals can be used for an extensive range of projects including healing, propulsion systems and terraforming planets.
Interview available on Rumble, YouTube & Odysee

Audio Podcast on Apple, Spotify, or Google
For Dan Willis and Elena Danaan's earlier June 12 interview where they first compared Dr Vogel and Jen Han's information click here.
Dan Willis created a webpage for Dr. Marcel Vogel which has notes and diagrams discussed in this and the earlier June 12 interview.
Elena Danaan's website is elenadanaan.org
For an earlier Exopolitics Today interview with Dan Willis, click here.
For more Exopolitics Today interviews with Elena Danaan, click here.
---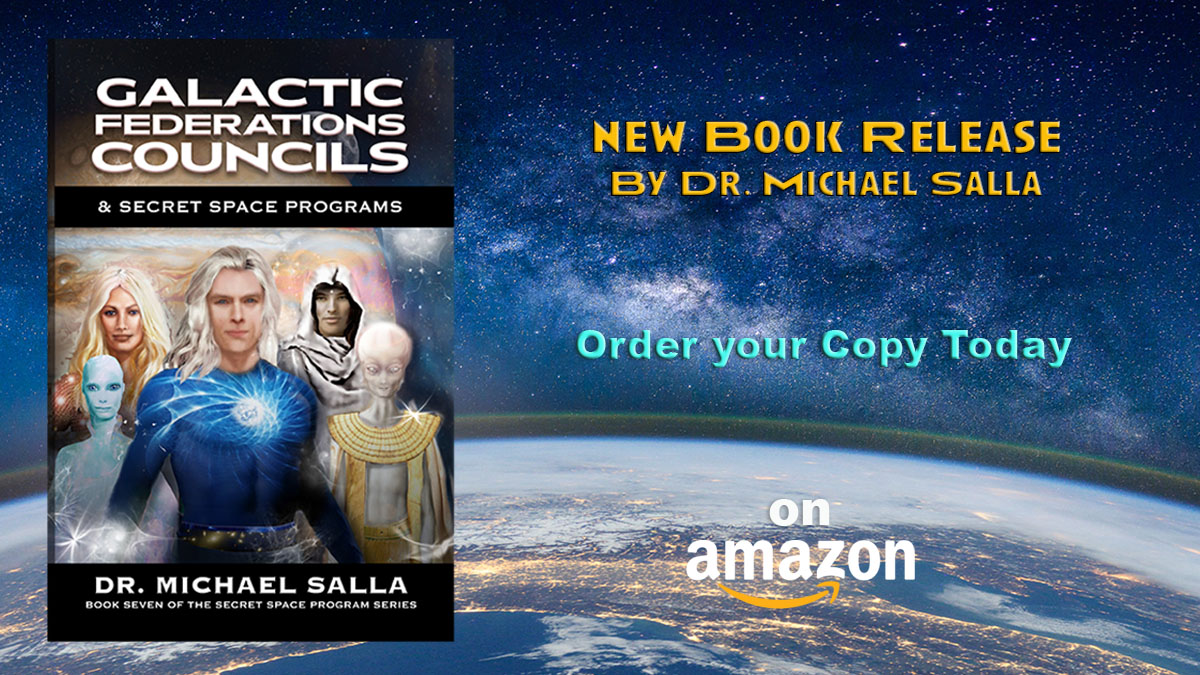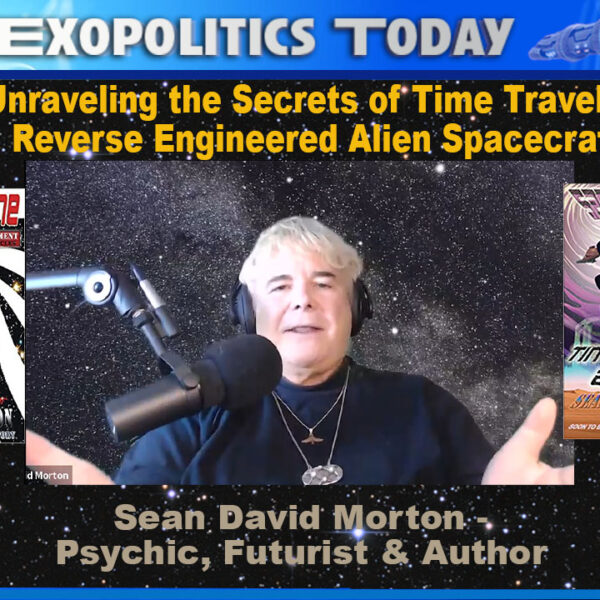 Sean David Morton, Ph.D., began working in the UFO field in the mid-1980s and has interviewed and worked with some of the leading figures in the field including Dr. Fred Bell, Col Wendelle Stevens, Linda Moulton Howe, Billy Meier, John Lear, Art Bell, and many others. He began organizing UFO tours next to Area 51 in 1992, shortly after Bob Lazar came forward with his revelations of having worked at the mysterious S-4 facility based near Papoose Lake.
Sean says that a pivotal historical figure was a supersoldier/government assassin he met in 1992, who Col Stevens also interviewed extensively—the video testimony of which was released over a decade later. The supersoldier used the alias Connor O'Ryan (aka Derek Hennessy) and revealed the extensive operations at S-4. Connor bravely revealed the different spacecraft stored at S-4 and how government assassins would be stationed there between assignments for R&R.
Sean says that as a result of the supersoldier coming forward, he later met another government insider who revealed even more information about alien reverse engineering projects at an adjacent Area 51 facility called S-2, which housed the infamous TR-3B and its successors in the Tactical Reconnaissance (TR) series of secret spacecraft. The Insider used the alias Ted Humphrey and revealed much about the true goals of alien reverse engineering projects, which was to create functional time machines also capable of space travel. Consequently, Sean says that the crown jewel of secret government and extraterrestrial projects is Time Travel in which efforts were made to manipulate past events to create desired future outcomes.
He decided to release a fiction based on fact series of books called Sands of Time discussing his discoveries and the contents of a briefing document he says he received from Ted Humphrey . In the fourth book of the series, Time Runners, Sean discusses how time and space travel have been covertly developed in classified programs and are Earth's best defense against uninvited extraterrestrial incursions. Sean describes how most of the 27 extraterrestrial civilizations visiting Earth are friendly, but three of which are very hostile and intend to launch a future invasion.
In this interview with Dr. Michael Salla, Sean discusses how he got involved in UFO research, his work with historical figures in the UFO movement, and his discovery that Time Travel is the most prized technology sought in secret government programs, and finally why he decided to write his Sands of Time book series.
Interview Available on, Rumble, Odysee, & YouTube
Audio Podcast on Apple, Spotify, or Google
Sean David Morton's website where his Sands of Time books can be purchased is strangeuniverseradio.com
Related Exopolitics Articles/Podcasts
---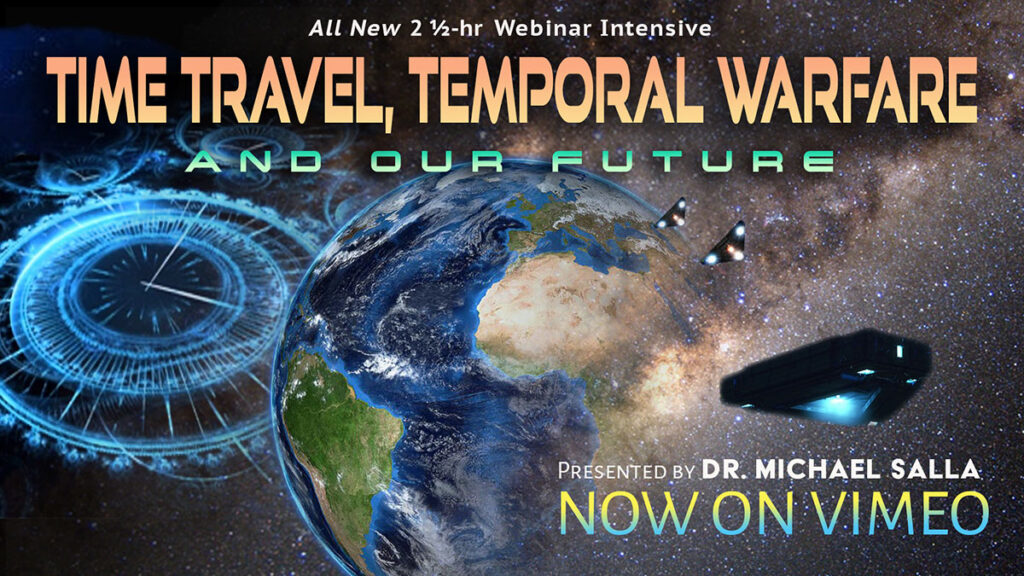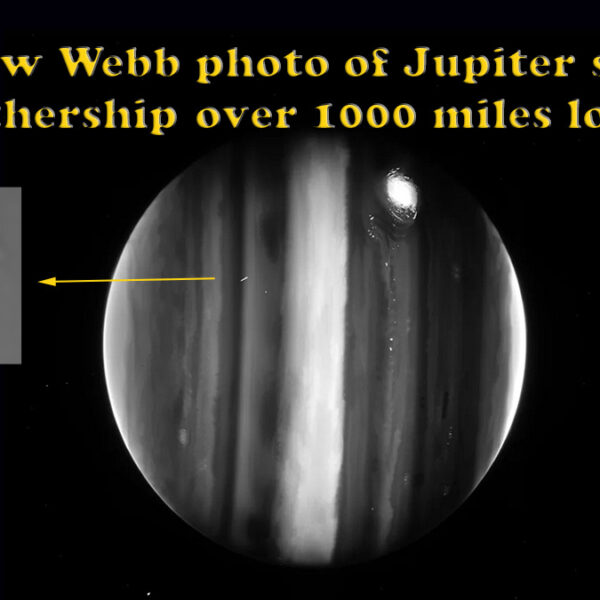 On July 27, 2022, the James Webb Space Telescope released an image of Jupiter's Great Red Spot using one of its infrared cameras. The image contains a cylindrical-shaped object floating high above Jupiter's atmosphere that appears to be more than a thousand miles long. The image corroborates claims of giant spacecraft recently arriving in our solar system and parking in the vicinity of Jupiter.
Space.com was among the first news outlets to release the new Webb image of Jupiter and explained that it was taken using the Near Infrared Camera. In addition to the Great Red Spot, Webb was also studying bands in the gas giant's atmosphere. However, the Webb image also caught a very large cylindrical-shaped object whose direction of motion could be traced directly to the Giant Red Spot.
The object appears white in the filter, as does the Giant Red Spot. Also, the thing seems to be very close to Jupiter, which makes possible an estimate of it being several thousand miles in length. If the object is closer to the Webb telescope, which is one million miles away from Earth, facing away from the sun, then that would make it harder to estimate the object's true size. Importantly, the object is unlike any of the smaller objects making up Jupiter's bands or near the Giant Red Spot.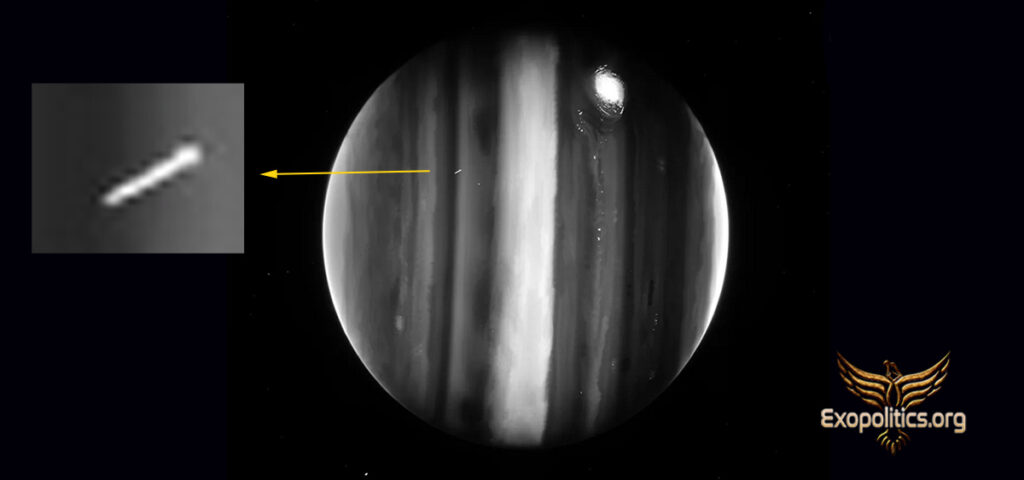 One of my sources, JP, who currently serves with the US Army, sent me the above Webb picture of Jupiter and believes it is a mothership drawing energy from the Red Spot. This is what he told me via Skype:
The red spot is hotter than most areas.
Atmospheric gravity waves and lightning-driven acoustic waves. 
A great source of energy for the ships
This is amazing you can [can't] see if the ship is heading towards the storm or coming out from the storm but you can see the direction.
JP traveled to Jupiter's moon Ganymede in September 2021 for a covert assignment to meet with representatives of an incoming extraterrestrial fleet. JP said that US Space Command has been setting up facilities on Ganymede to meet and liaise with members of the extraterrestrial fleet, some of whom he met during his assignment.
JP subsequently told me "that we were going to be shown soon all these ships and that people were going to see them" and, incredibly, some of these motherships are 6,000 miles long according to JP. This suggests that the Webb image is part of a disclosure initiative to reveal the truth about extraterrestrial visitation.
This is supported by NASA's current program to use the Webb Telescope to study the distant universe and our solar system, with Jupiter being a particular focus of attention.
If the cylindrical object is a mothership that is several thousand miles in length, as JP contends, then its size would make it capable of accommodating millions of people and thousands of smaller spacecraft.
The Webb image and JP's data about Jupiter corroborates information previously released by Elena Danaan concerning the composition of the extraterrestrial fleets she described as belonging to the Seeder races (aka Intergalactic Confederation). She provided an illustration of the different craft and beings that belonged to the Seeder fleets, one of which had a cylindrical design.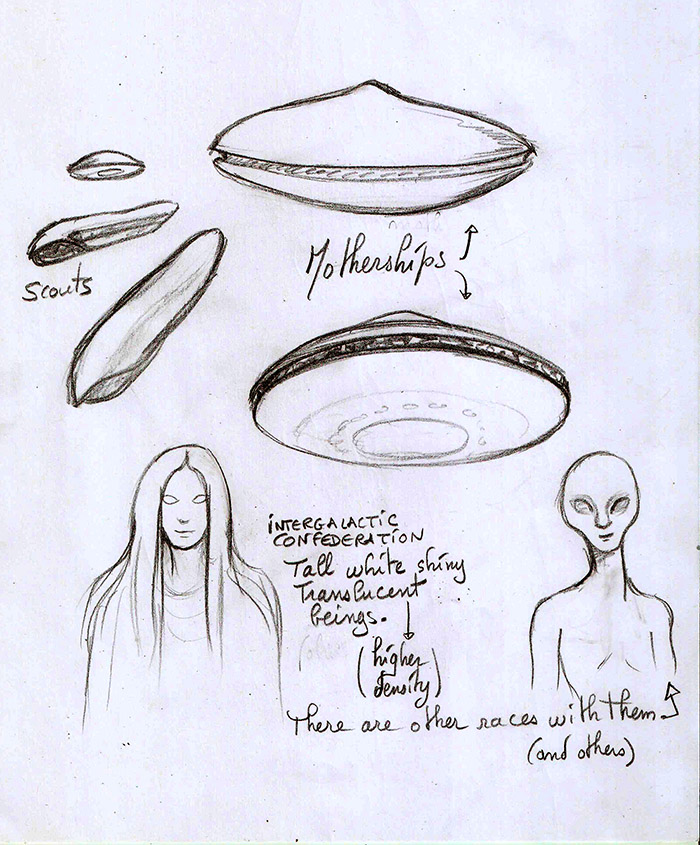 In an August 31 Skype conversation, Danaan said that the cylindrical shaped scout craft of the Intergalactic Confederation are 20 miles long and that the saucer-shaped mother ships are far bigger than that.
This is the second Webb image of Jupiter that shows a very large anomaly high above its atmosphere. The first image from July 13 showed a massive moon-sized dark area between Europa and Jupiter. According to information Danaan received from her contact Oona (a member of the Intergalactic Confederation), the object was a mix of large rocks and spacecraft parked in Jupiter's orbit.
In conclusion, estimating the size of the cylindrical-shaped object photographed above Jupiter is difficult as we can't be sure whether it's closer to Jupiter or the Webb telescope. If the object is close to Jupiter, then it's likely to be thousands of miles in length, as claimed by JP. If the object is closer to the Webb Telescope, then it could be a 20-mile-long cylinder shaped Intergalactic Confederation scout craft as described by Elena Danaan.
If JP is correct, we can expect to learn the truth soon about that and many other extraterrestrial spacecraft that have recently arrived in our solar system, as the Webb Telescope is releasing images that are part of an official disclosure initiative. The disclosure of a newly arrived extraterrestrial space fleet with giant mother ships parked around Jupiter would have an enormous impact on global politics, science and technology, and world religions.
To learn more about the role of extraterrestrial civilizations in historically shaping human society especially in relation to historic texts from around the world describing creator gods and their return, I highly recommend my August 13, 2022 webinar, "World Religions and Extraterrestrial Contact."
© Michael E. Salla, Ph.D. Copyright Notice
Video Version of this article is available on YouTube & Rumble.
Podcast version available on Apple, Spotify and Google.
Many thanks to Elena Danaan for permission to include her drawing of different spacecraft and extraterrestrials comprising the Intergalactic Confederation fleet parked around Jupiter.
[Update Aug 4, 2022 – A higher resolution version of the JSWT image of Jupiter found in the Space.com article is available here or click image below to expand]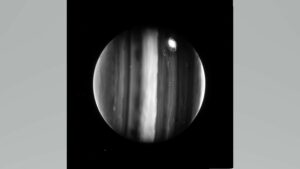 [Update Aug 2, 2022 – Below is a close up of the object floating above Jupiter in JWST photo I discussed in the above article. Notice shadow it casts. Shows object is very close to Jupiter, rather than something closer to the JWST, or dust on the camera lens. Clear evidence of a giant mothership parked around Jupiter.]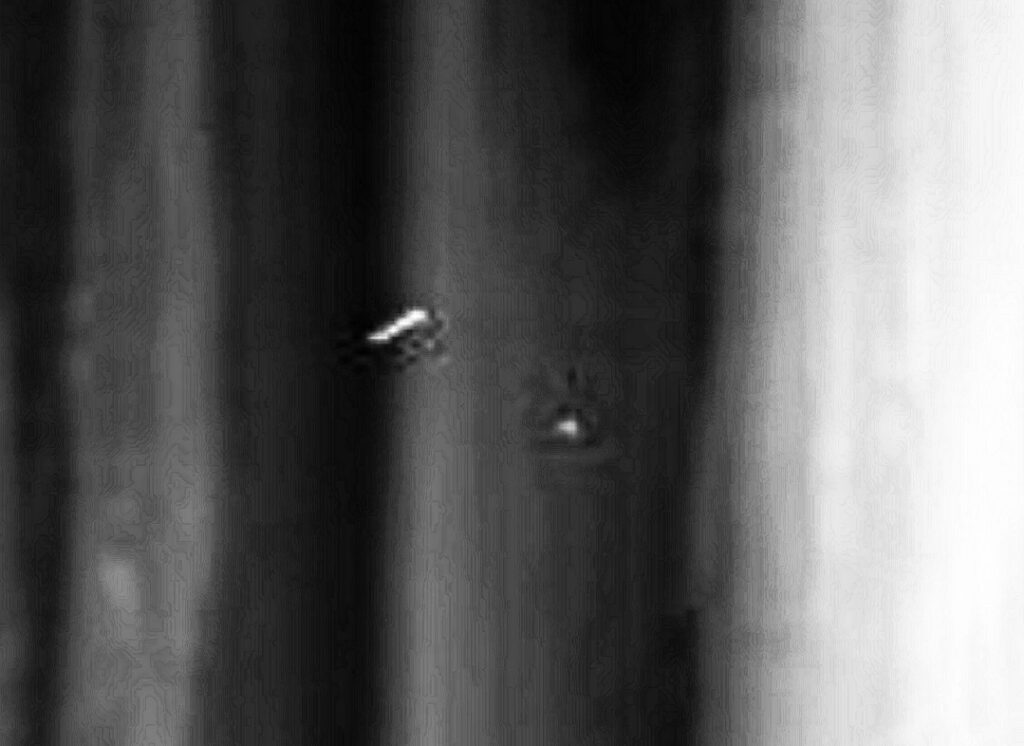 Related Articles & Podcasts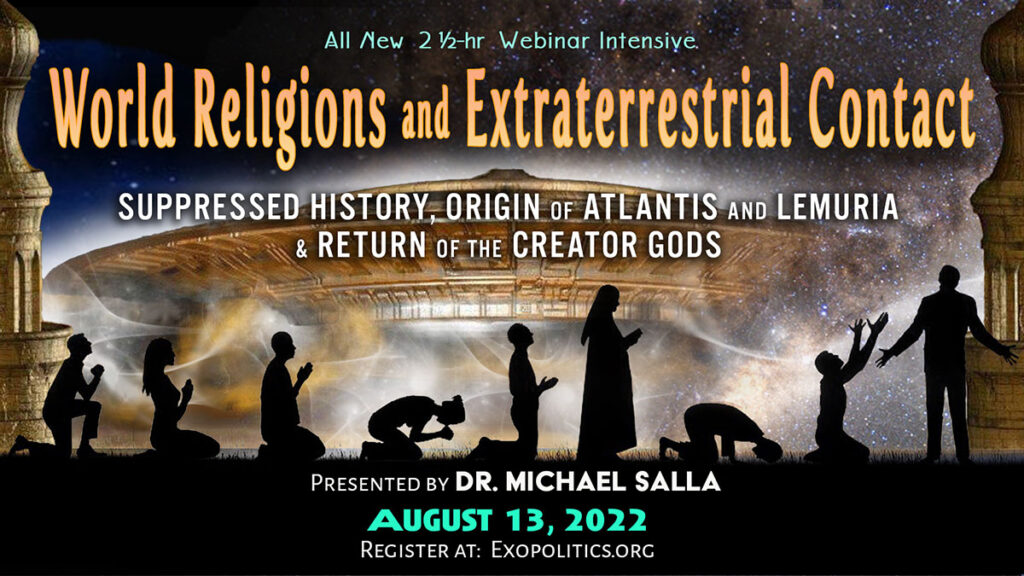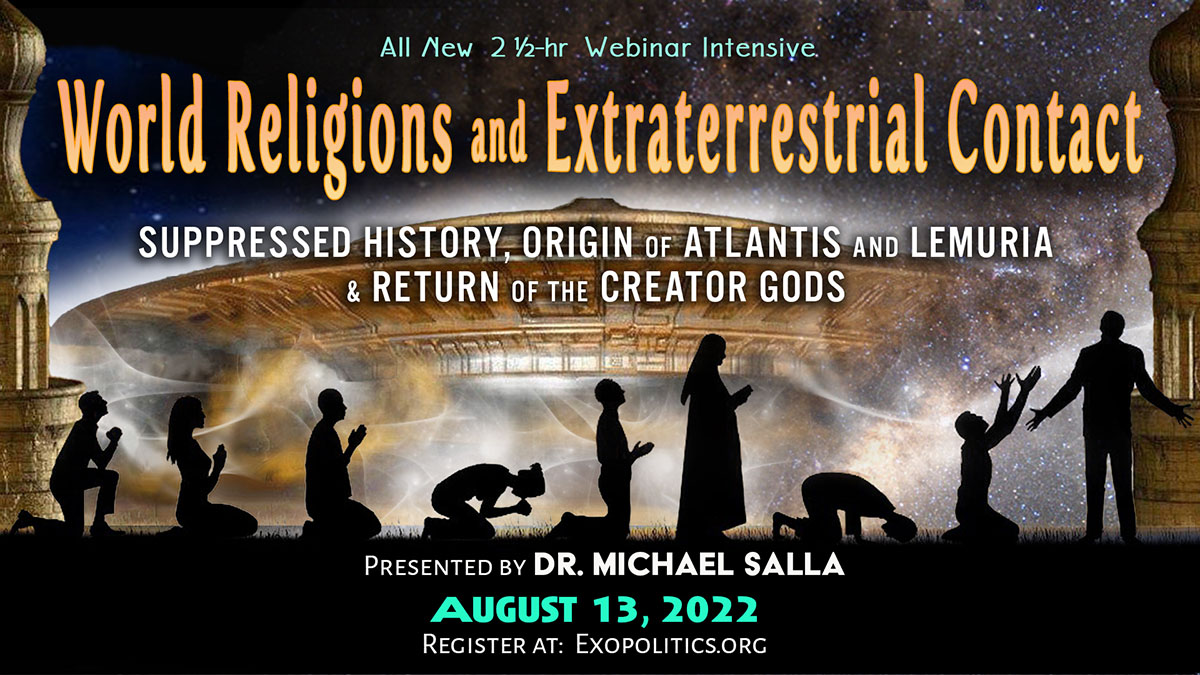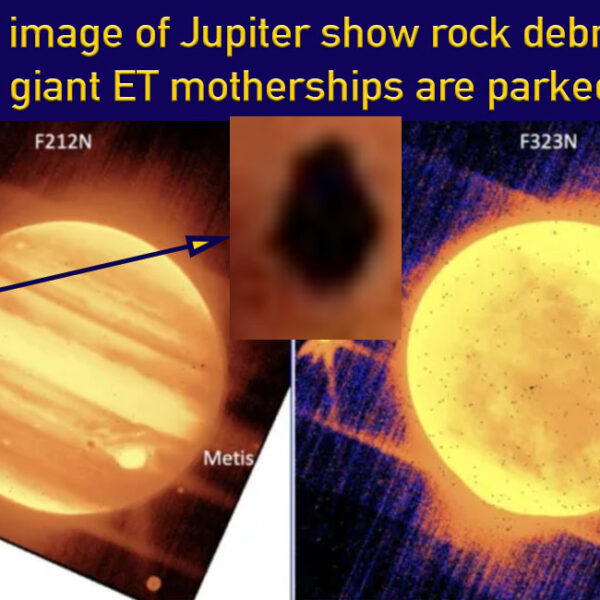 On July 12, NASA held an international live stream releasing the first official images from the James Webb Space Telescope showing distant exoplanets, galaxies, nebula, and a glimpse deep into our universe. The next day, NASA stealthily released an image of Jupiter taken by the Webb Telescope, which showed a noticeable dark field just above the gas giant's atmosphere. Was it a shadow, as NASA appeared to claim, or something entirely different – part of a newly arrived extraterrestrial space fleet secretly parked around Jupiter?
According to the NASA webpage announcing the release of the first Webb Telescope images:
These listed targets below represent the first wave of full-color scientific images and spectra the observatory has gathered, and the official beginning of Webb's general science operations. They were selected by an international committee of representatives from NASA, ESA, CSA, and the Space Telescope Science Institute. These first images from the world's largest and most powerful space telescope demonstrate Webb at its full power, ready to begin its mission to unfold the infrared universe.
The NASA live stream began with a "deep field" image showing a portion of the universe "teeming with galaxies," which, according to Jane Rigby, a Webb Operations Scientist, had "a sharpness and clarity we never had."
Next was an image of a gas giant exoplanet (WASP 96b) transiting its star, which is about 1,120 light years away from Earth. The Webb Telescope provides a far more detailed spectroscopic analysis of the background sun and subsequently deducing the exoplanet's atmosphere than was possible with its predecessor, the Hubble Space Telescope. According to a NASA Press Release, an analysis of the exoplanet's transit shows telltale signs of water in its atmosphere.
Many scientists have claimed that the additional clarity and sharpness provided by the Webb Telescope makes it possible for the future detection of biosignatures and even technosignatures from distant exoplanets. In the future, the Webb Telescope will examine exoplanets in the habitable region of their solar system to determine if extraterrestrial life exists.
The third image released by the Webb Telescope showed a planetary nebula (aka Southern Ring Nebula) approximately 2,500 light years away. The fourth image showed a grouping of five galaxies called Stephan's Quintet, the closest of which is about 40 million light-years away.
The fifth and final image showed the Carina Nebula that is in the process of creating new stars, which was yet again a distant region, approximately 8,500 light-years away.
NASA decided not to release images of Jupiter during the live stream, which would have given the most detailed images of our solar system's largest planet to date. This was disappointing as multiple sources have claimed that Jupiter has recently experienced something extremely rare—it is surrounded by newly arrived fleets of giant spacecraft belonging to extraterrestrial Seeder races!
However, on the next day, July 13, NASA stealthily released an image taken of Jupiter by the Webb Telescope. The image showed Jupiter along with several of its moons, Europa, Metis, and Thebe. It also showed a faint ring around Jupiter.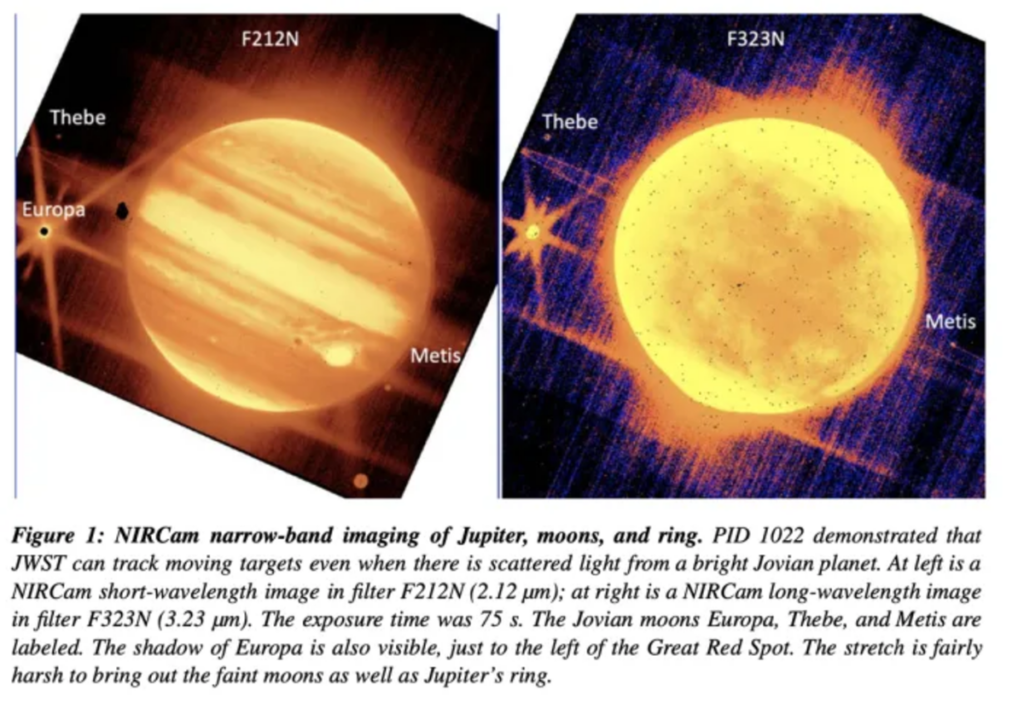 What immediately got my attention was a large dark area just above Jupiter's atmosphere near Europa. The caption in the NASA image said, "the shadow of Europa is also visible, just to the left of the Giant Red Spot." However, the dark area was nowhere near the red spot. What was it?
I asked Elena Danaan and Jean Charles Moyen, two contactees with different groups of extraterrestrials, whether any of their sources could explain the dark area. Danaan replied first that Oona, a representative of the Intergalactic Confederation, had a message to share. She publicly released Oona's message in a July 13 live stream on YouTube. Here's the complete message of what Oona had to say about the mysterious dark area, along with information about newly arrived space fleets that had parked in the vicinity of Jupiter.
Salutations to who will read this communication I am transmitting now. Here first Altean emissary Oona speaking on behalf of the Intergalactic Confederation, Council of the Twenty-Four.
There are one hundred and thirty-eight motherships part of the Nataru Alliance in your star system named Sol, with their fleets. This number represents several thousands of crafts.
Five hundred and fifty vessels of the Intergalactic Confederation have entered your star system and are stationed in orbit of your planet named Jupiter, and four are at the present moment in orbit of your planet Terra.
In previous articles (here & here), I discussed the newly arrived motherships from the Intergalactic Confederation, aka the Seeders or Guardians. My most credible source is a current US Army serviceman, JP, who says that he was sent on a covert mission to Jupiter's moon, Ganymede, where US Space Command has set up facilities to greet and liaise with the newly arrived extraterrestrial visitors.
It's important to emphasize that JP's information is not channeled but direct hands-on experience acquired during a classified space mission led by US Space Command. As I've previously described, JP is being encouraged to disclose his participation in highly classified missions into space or travel to hidden space arks on Earth by covert operatives. Nevertheless, his immediate Army superiors frown on what they perceive to be his unauthorized disclosures of classified information, thereby putting him in a delicate situation requiring anonymity.
Along with Elena Danaan and JP, other contactees have described being told by their extraterrestrial contacts that newly arrived space fleets have parked in the vicinity of Jupiter. These include Alex Collier, James Gilliland, Jean Charles Moyen, and David Rousseau, all of whom confirmed in interviews that large numbers of extraterrestrial spacecraft had recently arrived.
Going back to the Webb Jupiter image, Oona next explained what it was:
The recently disclosed image of your planet Jupiter displays the cloud of orbital rocks, plus the defense grid of the ships from the Ashtar outpost, plus some of our motherships. The majority of our fleet is behind the planet Jupiter, hidden from your sight. The disclosure of this image is not an error but a move from the Terran Alliance in charge of the program.
Terran instances may name our ships "cold spots", there is truth. More visuals to come. The plan is on schedule. One step at a time.
We are holding your hand and you must not look back. Instead, look up. In the greater design of the universe, you are already on the other side of the bridge.
In love, Oona.
Close examination of the darkened area shows that it is not a shadow, as suggested by NASA, but a large dark field orbiting Jupiter just above its atmosphere. A "cloud of orbital rocks" that is part of a defense grid belonging to a floating city controlled by the Ashtar Command, which I've previously discussed, along with large motherships parked next to the rocks, is very plausible.
Support for Oona's observation comes from Moyen, who said that his principal extraterrestrial source, Victor, told him that the dark spot was "a big mothership."
The James Webb Space Telescope image of Jupiter may provide the first photographic evidence showing some of these spacecraft secretly parked in the vicinity of Jupiter. If Oona is correct about the covert disclosure program that is underway, we can anticipate more images of Jupiter to be released, revealing even more details of the giant spacecraft parked around Jupiter and its moons.
© Michael E. Salla, Ph.D. Copyright Notice
Many thanks to Elena Danaan for permission to include her message from Oona concerning the Webb Space Telescope image of Jupiter.
Video Version of this article is available on YouTube & Rumble.
Podcast version available on Apple, Spotify and Google.
[Update 7/17/2022 – A high resolution version of the above image showing Jupiter and its moons along with a large dark area is available here. A different filter shows the area in question here.]
Related Articles & Podcasts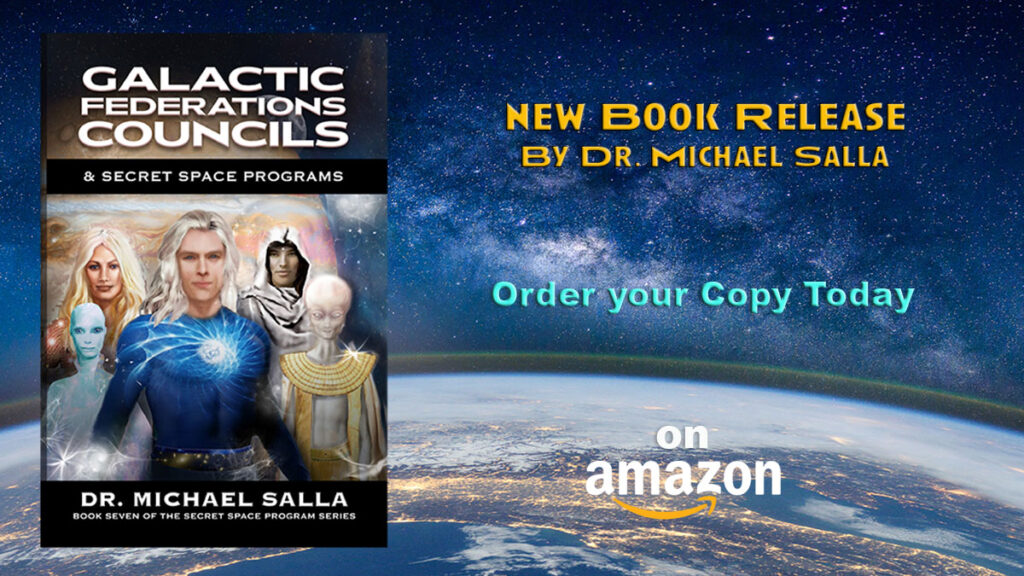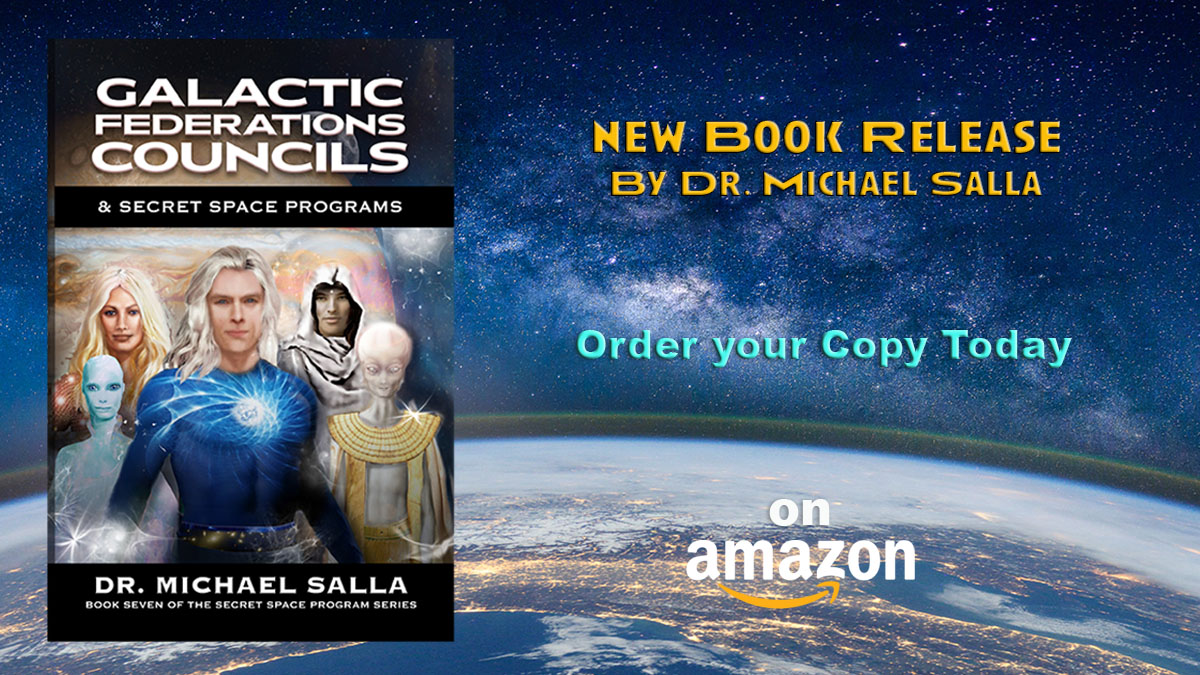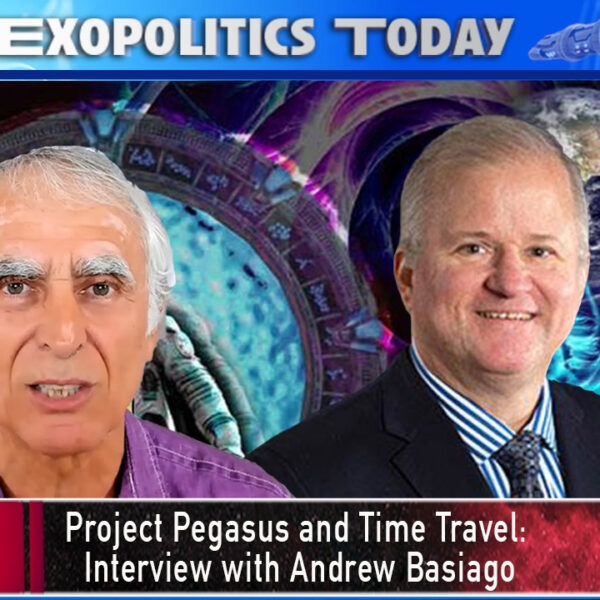 Andrew Basiago, J.D., is a licensed attorney with the State of Washington who claims to have participated in classified programs involving time travel and space time portals since 1967 when he was 6 years old. He was exposed into these programs by his father who worked for a major engineering corporation that was given the contracts to develop these exotic technologies — the Ralph M. Parsons company. From 1969 to 1972, Andrew says he was formally recruited into a time travel project called Pegasus that was funded by the CIA and the forerunner to the Defense Advance Research Projects Agency.
In his first interview with Dr. Michael Salla, Andrew discusses his background, his father's work, other key individuals, and events associated with Project Pegasus. This includes his famous August 24, 2015, interview with Art Bell who confirmed key aspects of Andrew's claim of visiting an ITT facility in 1970 in Nutley, New Jersey where he encountered Bell. Art Bell confirmed live on air during his interview with Andrew that he was indeed working at the ITT facility on a classified NATO program in 1970 and that he had never publicly shared such information. This powerful corroborating data made Andrew Basiago's incredible claims plausible for many who had previously been skeptical including Dr. Salla as explained in the interview.

Interview Available on YouTube & Rumble
Audio Podcast on Apple, Spotify, or Google
Andrew Basiago's facebook page is here.

Related Exopolitics Articles
---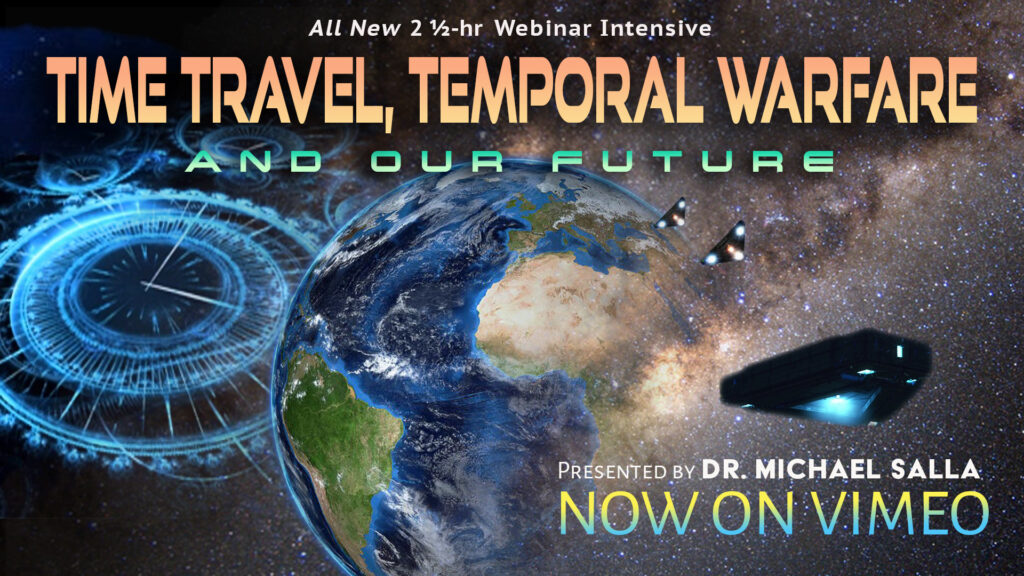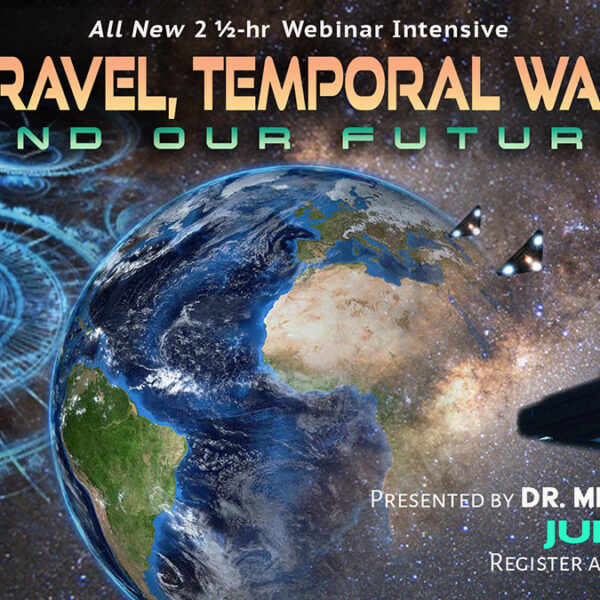 Many have accurately described humanity's present situation as very similar to a Dark Night of the Soul. As we fathom the extent of the situation confronting us all politically, economically, socially, medically, etc., around the planet, it's very easy to sink into despair and lethargy. This is precisely what the Deep State wants. It doesn't want us contemplating a marvelous future with incredible life changing technologies where we unite with our cosmic friends, because if humanity were allowed to do so, then it would quickly manifest the disclosure of technologies that have been suppressed for well over a century.
One only has to consult with the US Patent and Trademarks Office to see that almost 6000 patents have been held up under national security orders to understand what has been happening for a very long time. The bulk of these suppressed inventions deal with free energy, exotic propulsion systems, electromagnetic healing, and more. Ever since the time of Nikola Tesla, these advanced technologies have been suppressed by a Deep State led by secret societies and their negative extraterrestrial allies. Among these suppressed technologies is one that would conclusively show us the light at the end of the tunnel and conclude our collective Dark Night of the Soul—Time Travel.
Time travel technology has been around for a very long time. It can be dated as far back as 1895  when Nikola Tesla claimed that he saw the past and future when he opened a temporal doorway while conducting high voltage electrostatic experiments with his newly created Tesla coils. Those early experiments with Tesla coils led to the disastrous 1943 Philadelphia Experiment by the US Navy.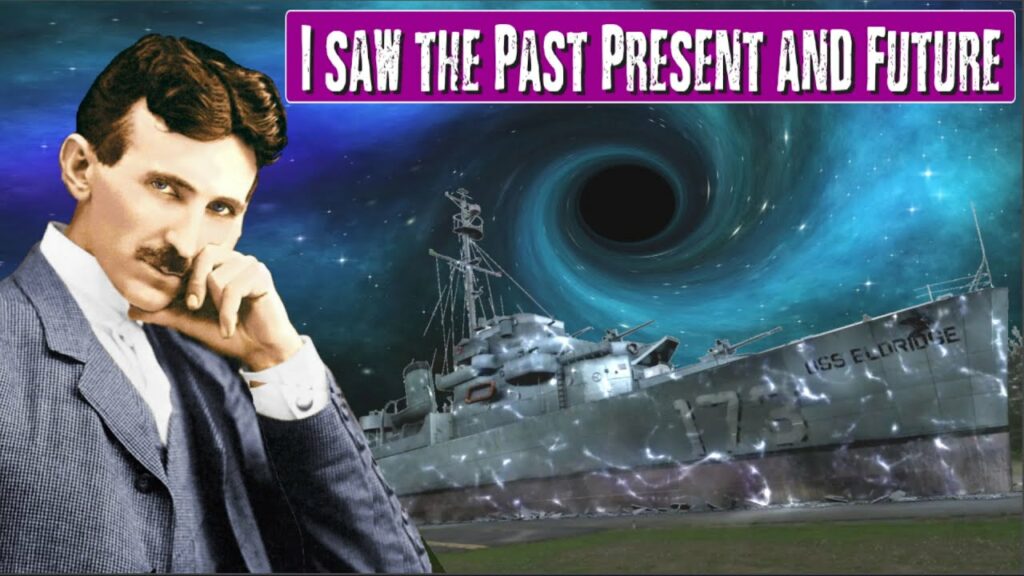 It was in continental Europe, however, that the biggest breakthroughs in time travel research happened—German secret societies led the way in their covert development. This enabled groups such as the Black Sun to foresee the crushing military defeat of Nazi Germany and move all the resources they needed to Antarctica and South America well before the end of World War II. Time travel was subsequently used by this German breakaway colony to outmaneuver the US and USSR, and bring about a Fourth Reich.
This brings me to the present day. Both sides in the behind the scenes "temporal war" being fought by the Deep State against the Earth Alliance, along with each of their respective extraterrestrial allies, have been using time travel technology. As we better understand how time travel technology was developed, put into operation, and used for the surveillance of future operations, we better understand how we got to the situation we face today. Once we appreciate how everything happening around us has been foreseen by both sides while engaged in an elaborate temporal war, we can appreciate the key role we can play in bringing about our desired future. All we need to do is to conceptually grasp how we got into this present day exopolitical situation and then something truly magical happens, which allows us to see the way forward out of this global situation we are in.
In my July 2 webinar, I will be presenting an elaborate road map of the historical development and use of time travel technologies. The big surprise, however, is not that such technology has been secretly developed and used, but that we possess within us our own innate time travel abilities. As we grasp the essentials of time travel, that innate ability within will kick into gear and we will be able to see the future and manifest it. That is what the Deep State doesn't want and why I hope you join me in next Saturday's webinar.
Michael E. Salla, Ph.D.
Now Available on Vimeo –

Order Now

Watch Official Webinar Trailer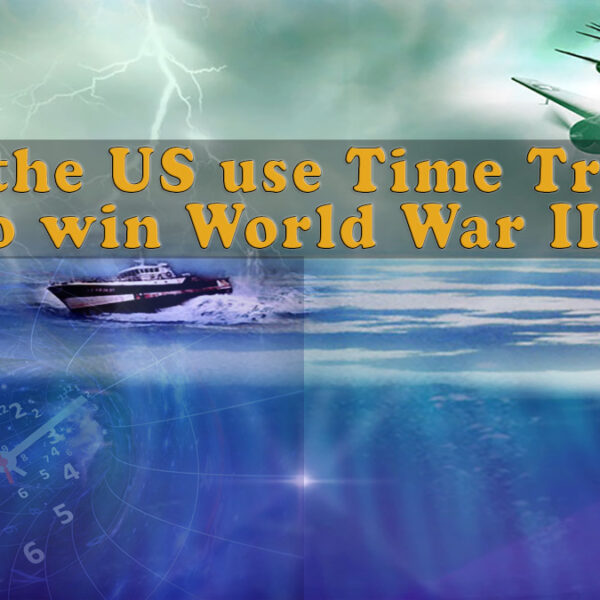 According to the legendary Montauk Project whistleblower, Al Bielek, the US first discovered time travel technology in 1936 and was given assistance from the future to win World War II. Bielek's startling information provides an answer to a common question concerning extraterrestrial intervention in human affairs, "how did Nazi Germany lose the war if they were receiving technological assistance from Draco Reptilians", as claimed by secret space program insiders such as William Tompkins in his Selected by Extraterrestrials book series?
On April 20, 2000, Bielek recorded video testimony of his involvement in the famous Philadelphia Experiment and US classified research into time travel. During his recording, he described how time travel technology was discovered by accident in 1936. A submerged Atlantean crystal was discovered by the US Navy drilling ship, Kearsarge (AB-1) in the Bermuda Triangle area of the Atlantic Ocean.
After disappearing for two months due to the Atlantean crystal's activation, the Kearsarge returned with its crew intact to share the incredible news that they had traveled into the future. Future humans had given them detailed instructions for how to develop time travel technology, which would be vital for success in the coming World War.
After two years of experimentation and calibration, the time travel technology was ready for use according to Bielek's sources. The time travel technology was subsequently used to gain advanced weapons from the future that were used in World War II. In the following extract from Bielek's April 20, 2000, video recording, he explained what he had learned about the use of time travel technology during World War II:
The stories I ran into and the information I had which partly came out of Los Alamos Laboratory's Black Vault, as did so much other things, was they found out how to calibrate it. They were able to use the Kearsarge and later a number of other ships similarly outfitted with the appropriate equipment for time travel into the future, and this allegedly according to my information became essential to the winning of World War Two against Nazi Germany.
We had to pull some hardware out of the future modify, a few things, and even if you look at the end of the war wherein we dropped a plutonium bomb, as well as a standard uranium gun barrel type bomb on Japan, so when Hiroshima was on the uranium gun barrel bomb and the one in Nagasaki by public statement wasn't a plutonium bomb. One has to ask some very serious questions since in the record of the development of the atomic bomb these tests to Trinity Flats was stated in the manuals and they declassified that information to be a plutonium bomb, and that it took all of the production of plutonium out of Hanford engineering works for over a year to produce enough plutonium of bomb grade they could use to test a bomb.
They were so concerned about whether it would work or not because they implied previous failures, which was true. They put a steel, very heavy steel shell around the bomb in case it fails [so] that they wouldn't lose the plutonium, they could salvage it. Of course, it did happen that that particular device exploded quite well, left a nice glassy plating on the desert floor and was seen for many many miles. That took all of the plutonium that we had produced up to that time. How did we within one month get enough plutonium to build a bomb and drop it on Nagasaki? That has never been answered, and I think the answer lies in the fact that we had time travel capability and took some of the plutonium production out of the future where in the 80s and 90s and 70s even, we were able to produce it in rather large amounts relatively speaking.
The Russians over 40 years from one of their secret cities that built up a stockpile of 40 tons of bomb grade plutonium they don't know what to do with and they're still producing it. So it's not that difficult to produce once you have the proper facilities other than that one specific instance. I'm told there were other instances of time travel being used to produce hardware in the future that is our era let us say the 80s to be used during the period of World War Two. The bottom line was we militarily defeated Hitler and the Axis powers in Japan and the world settled back to uneasy peace.[1:24:52]
Bielek's incredible testimony is supported by historical events. The US Kearsange (AB-1) was a drilling ship that was active up to 1940 so it's feasible that it was involved in the discovery of ancient Atlantean technology buried in the Bermuda Triangle area of the Atlantic Ocean. Also, the entire secrecy over the development of the Manhattan Project raises many questions over how two distinct types of atomic bombs could be developed and deployed only days apart to bring the Pacific war to a quick end.
Additionally, the Philadelphia Experiment, which multiple researchers have confirmed as genuine, appears to be an off-shoot of time travel research involving Navy ships that can be traced back to the Kearsarge incident. Finally, Bielek's involvement with the Montauk Project (1971-1983) which also conducted time travel experiments does support his claim of having had access to highly classified material at various facilities, including the alleged Black Vault at Los Alamos National Laboratory.
Bielek's testimony supports claims that World War II was not only a Temporal War between different extraterrestrial factions, as I've discussed previously, but also involved future humanity. In fact, Bielek claims that he was sent to the future and witnessed first-hand future humans operating in 2137 and 2749 AD., and why they wanted Bielek to help them change future timelines.
In my upcoming webinar, Time Travel, Temporal War and our Future, I will investigate Bielek's incredible time travel claims and contrast these with information from other insiders, researchers and experiencers concerning the Philadelphia Experiment, Montauk Project, Project Pegasus, Wingmakers, and Romania's Department Zero conducting research into the Bucegi Mountains discoveries. 
Bielek's testimony, along with the testimony and documents provided by others concerning time travel technology, supports claims that future humanity has played a critical role in influencing past events in our history such as World War II. Most importantly, time travelers from our future, along with highly evolved extraterrestrial civilizations, are here today to assist us in revealing long suppressed knowledge, and transforming our world.
© Michael E. Salla, Ph.D. Copyright Notice
Audiovisual version of article available on YouTube & Rumble
Audio Podcast on Apple, Spotify, or Google
Related Articles/Podcasts
---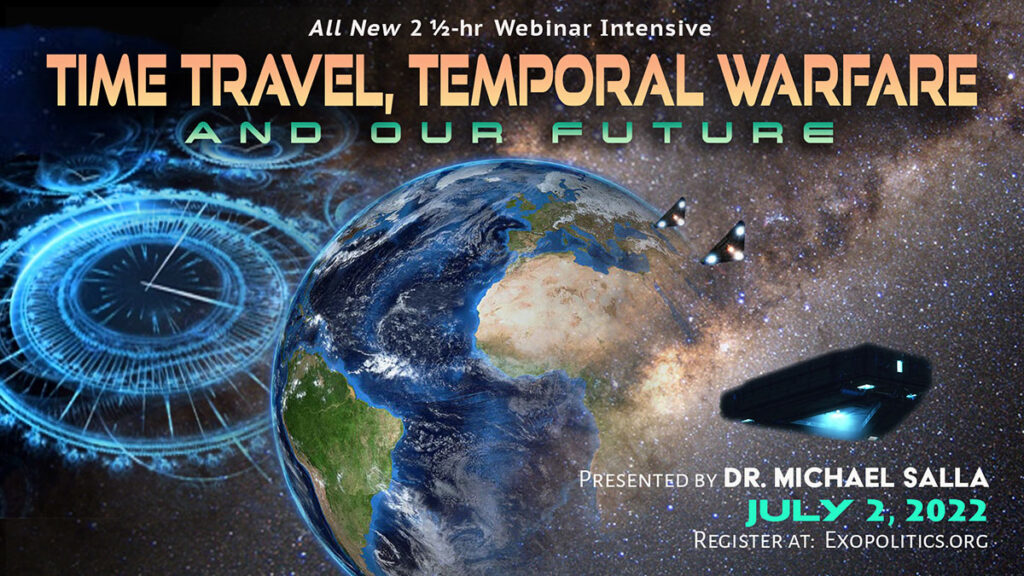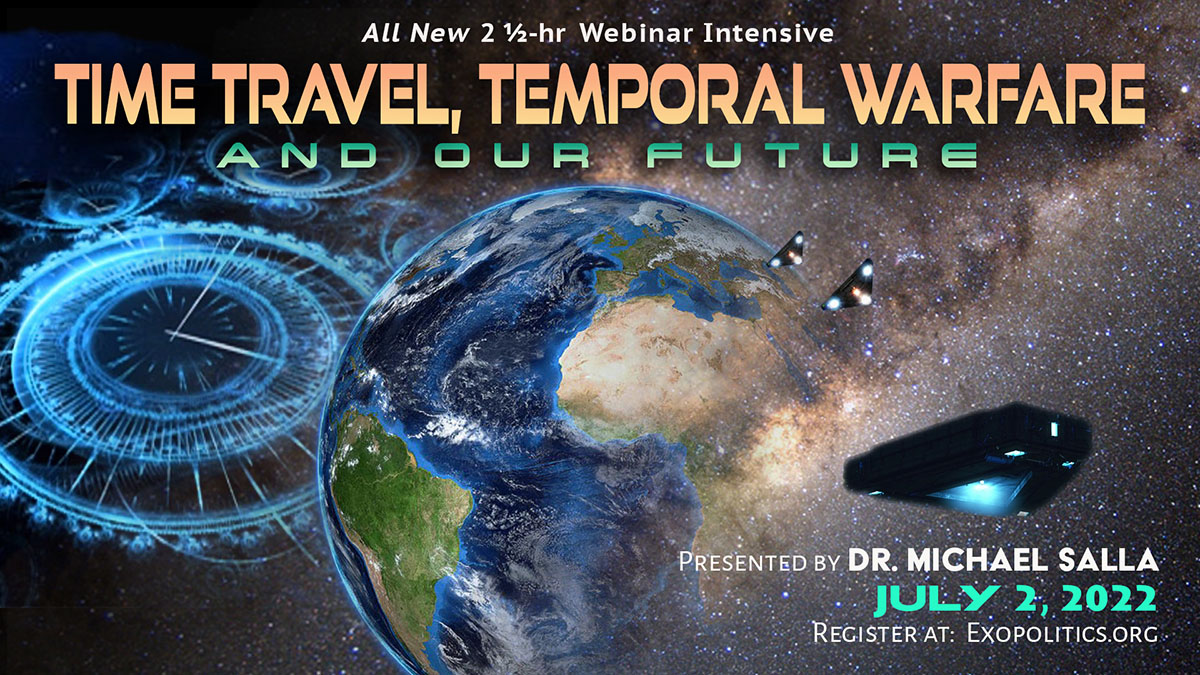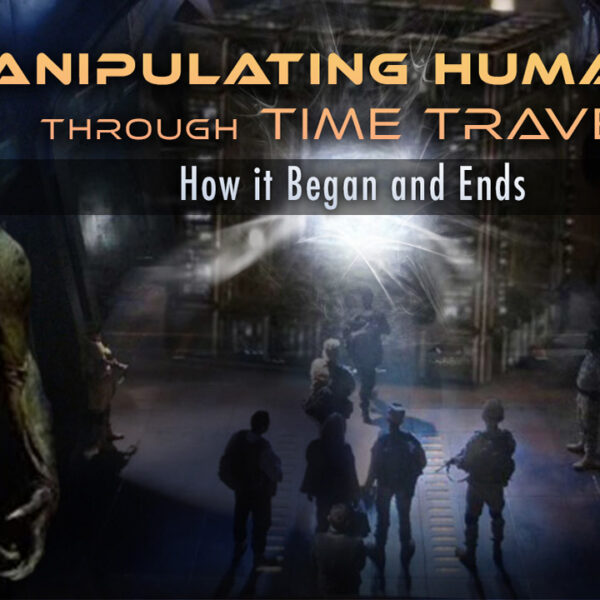 This is the official trailer/short film for the "Time Travel, Temporal Warfare & Our Future" webinar to be held on July 2, 2022. Covers the historical development of time travel technology in Germany and the United States, and how it has been used in a temporal war by different factions of humans and extraterrestrial organizations. Explains how humanity was manipulated through time travel technology, and how that is about to end as we enter a new period in human development due to the arrival of ET Seeder races.
Available on YouTube or Rumble
To watch the "Time Travel, Temporal Warfare & Our Future" webinar click here or banner below.
Heartfelt thanks to my incredibly talented wife, Angelika Whitecliff, for her many days of work in creating this ground breaking video and joining me in its narration..
Michael Salla, Ph.D.
---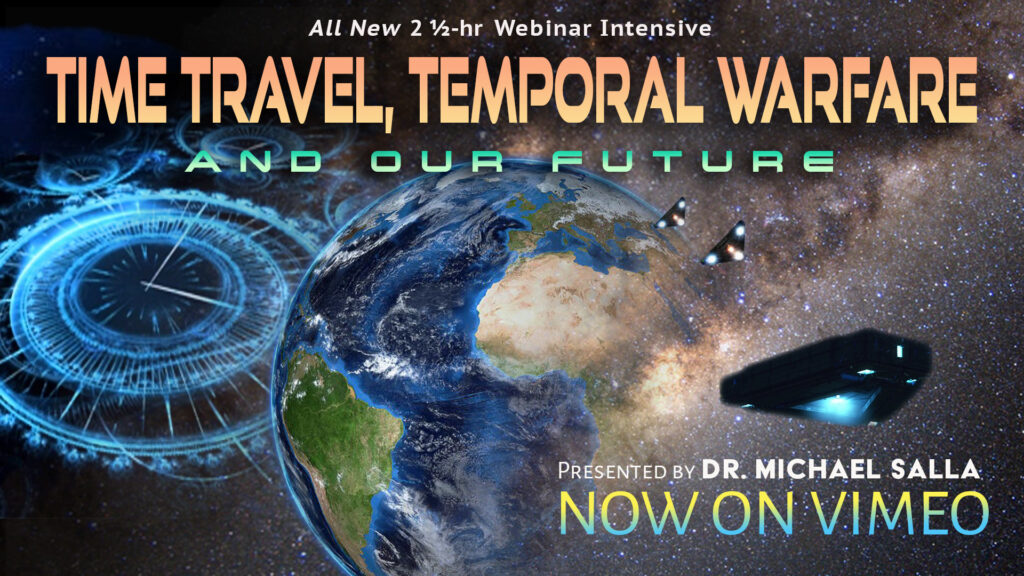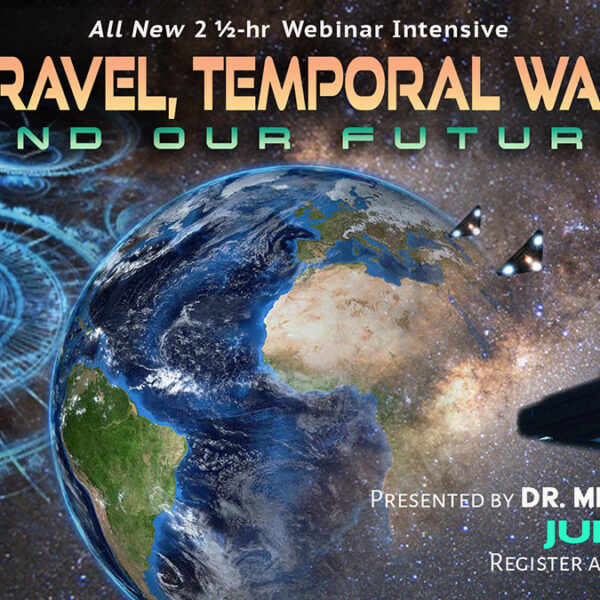 Time travel technology came into the possession of different governments and organizations in the post-World War 2 era due to extraterrestrials conducting a 'temporal war' over Earth's future timelines. Previously, only inner Earth civilizations had access to space-time portals and guarded these from potential misuse by any surface governments or humans who stumbled upon them.
The German Vril Society achieved breakthroughs in torsion field physics and antigravity technology in the 1920s to develop prototype flying saucer craft that could bend space-time for interstellar travel. In the 1930s, Nazi Germany took over the Vril Society programs and soon reached agreements with Draco Reptilian extraterrestrials to set up a breakaway German colony in Antarctica to safely develop these space-time technologies in total secrecy.
The Antarctic-based German colony was subsequently used as a proxy in a temporal war with other interstellar civilizations, which became alarmed over changes in the Earth's timelines because it made our planet the future epicenter for galactic-wide tyranny to take hold. The space-time application of the Antarctic Germans' flying saucer craft (aka the 'Dark Fleet') meant that they were the first among modern surface humans to begin using sophisticated time travel technologies and begin experiments to influence the Earth's future timelines.
As a result of UFO crash retrieval operations in the US and the Soviet Union in the 1940s, scientists began studying how extraterrestrial spacecraft could also be used as space-time travel devices. In the 1950s, Vatican scientists developed the first 'Chronovisor' technology that was instrumental in unlocking ancient secrets which enabled them to monitor multiple timelines, and subsequently develop time travel technologies in an attempt to influence events. Multiple classified projects were launched next to test how timelines could be impacted by human intervention. These initially used children as test subjects, and later, adult 'temporal agents'.
The National Security Agency subsequently created its Advanced Contact Intelligence Organization (ACIO) to monitor the temporal applications of advanced technologies that came into the possession of the US military intelligence community. Other nations such as the Soviet Union, China, France, Britain, Japan, and Israel created similar organizations specializing in studying, developing, and applying temporal technologies. Meanwhile, positive extraterrestrial groups, ancient Inner Earth civilizations, and human civilizations from our future began monitoring and intervening to protect the possible timelines that had significant galactic implications. Thus began a temporal war which continues today.
In this all new webinar, Dr. Michael Salla will present extensive witness testimony and documents that cast light on the opaque world of time travel technology and its hybrid uses by different military intelligence entities, and show why this information is critical for people's understanding of current events we are witnessing today. Projects and organizations he will analyze include:
Project Pegasus

The Montauk Project

Vatican's Chronovisor experiments

The "Dark Fleet" and its timeline manipulation experiments

The Wingmakers Material

ACIO (The NSAs 'Advanced Contact Intelligence Organization')

Romania's Department Zero & B

ucegi Mountains complex

And much more!
It is highly recommended that participants watch the previous webinars on "ET Seeders, Space Arks and the Great Reveal" (April 9, 2022) and "Halls of Records, Portals and the Inner Earth" (May 21, 2022) to adequately prepare for this deep dive into the esoteric world of sophisticated time travel technology and its impact on modern humanity's future.
Webinar takes place on Zoom
Length: 2 ½ hours (includes 30-minute Q&A)
Date July 2, 2022
Time: 1:00 pm US EDT / 10:am PDT
Cost $35*

* All attendees will also receive access to the webinar recording.
---
Watch Official Webinar Trailer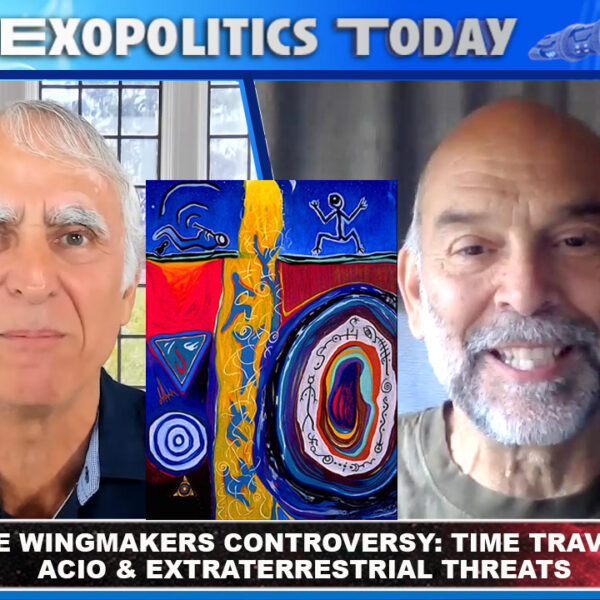 Fred Burks has been analyzing the ground breaking Wingmakers material since 2000 when he first resonated with its powerful transformative message allegedly from humans 750 years in our future. The future humans were associated with a highly secretive NSA entity called the Advanced Contact Intelligence Organization. He found that in 2001, the Wingmakers website began changing in significant ways, which has led to controversy over whether or not the material has been compromised by the intelligence community concerned over its revolutionary message.
Fred Burks worked as a professional translator for the US State Department for the Indonesian and Chinese Mandarin languages. During his professional career he translated for Presidents Clinton and Bush, and other senior US officials. In 2000 he became interested in the newly released Wingmakers material and in May 2001 was fascinated by the UFO Disclosure Project Press Conference organized by Dr. Steven Greer. These out of the box events culminated in Fred leaving his professional career and starting his Wanttoknow.info website which quickly became a popular source for detailed studies on major 'conspiracy' theories.

In this interview with Dr. Michael Salla, Fred Burks discusses his background, why he chose to leave his mainstream career, and the controversy over the Wingmakers material.
Interview Available on YouTube & Rumble
Audio Podcast on Apple, Spotify, or Google
Fred Burks Website is wanttoknow.info
The original Wingmakers website is: wingmakers.us
---