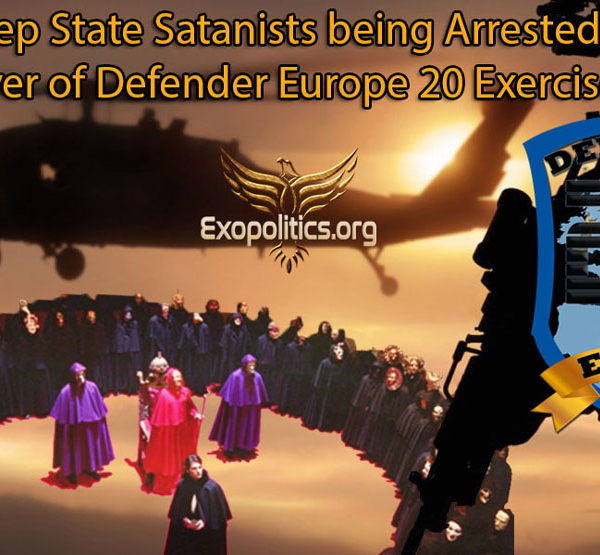 While much of Europe has been closed off due to the Coronavirus pandemic, elite military forces from 17 NATO and partner countries are using the Defender Europe 20 Military Exercizes as a cover to arrest leading Deep State Satanists entrenched in fortified European compounds, according to a New York Times best-selling author. David Wilcock made his startling claim in his latest video live-streamed on March 19, to his 288,000 You Tube followers.
In his video presentation, Wilcock cites at length a March 15 English language summary of an article by Manlio Dinucci, who wrote about the Defender Europe 20 Exercices on March 3 for the Italian web newspaper Ill Manifesto. The March 15 article summarizing Dinucci's earlier Italian language article is titled "30,000 American Troops Arrive in Europe Amidst COVID-19 Crisis", and begins as follows:
Manlio Dinucci writing in the Italian web newspaper, Il Manifesto on March 3rd, 2020, reports that despite Trump's travel ban 20,000 American troops will be traveling to Europe in the next few days–joining the 10,00 already there.
Despite the travel advisories issued by the U.S. State Department for Americans traveling to northern Italy and elsewhere in Europe, Dinucci is again cited from his original March 3 article:
However, one category of U.S. citizens is exempted from these rules: the 20,000 soldiers beginning to arrive from the United States in European ports and airports for the Defender Europe 20 exercise, the largest U.S. troop deployment in Europe in the last 25 years. Including those already present, about 30,000 U.S. troops will participate in April and May, flanked by 7,000 troops from 17 NATO member and partner countries, including Italy.
The author of the English language article citing Dinucci, who uses the pseudonym, Poppalloff, subsequently points out:
None of these troops have been issued with Bio/Hazchem suits or masks, which seems a little reckless of the American Government if COVID-19 is really the threat that we are being told that it is…
Dinucci is then cited again:
"The 30,000 U.S. soldiers, who "will spread through the European region," are in fact exempted from the preventive COVID-19 regulations that apply to civilians. The assurance given by the U.S. Army in Europe that "we are monitoring the Coronavirus [COVID-19]" and that "our forces are in good health" is enough.
At the same time, the environmental impact of a military exercise of this magnitude is ignored. U.S. Abrams tanks will participate, weighing 70 tons, with depleted uranium shells. Each tank consumes 400 litres of fuel per 100 km, producing heavy pollution to deliver maximum power." 
Popalloff, in summarizing Dinucci,  points out the suspicious nature of many European citizens being in locked down in their homes, while elite NATO troops are able to travel around without any restrictions at all. Popalloff, concludes his/her article by saying that the "pandemic is obviously a cover story for some kind of powerplay by the 1%."
The implication here is that the Coronavirus pandemic, the European lockdowns, and the NATO exercise all combine into a nefarious coup being covertly orchestrated by the 1% (the Deep State), and people need to be concerned about what is really happening behind the scenes.
In contrast, Wilcock cites extensively from the March 15 English language summary of Dinucci's earlier March 3 article, and reveals what he has been told by his own insider sources, who tell a very different story of what is really happening behind the scenes:
What we're getting from our briefings folks is that this is a targeted effort for the mass arrests that I've been telling you about this whole time. That's why they're there. There 37,000 troops from 18 countries including the US. … you better believe those are elite soldiers they're very trained. What are they doing? They're going to the places where the Deep State is. They're infiltrating their strongholds and they are arresting people.
Wilcock goes on to discuss the use of Abrams tanks in the Defender Europe 20 Exercise for a purpose that is very different to the coup that Dinucci proposed was underway:
"U.S. Abrams tanks will participate, weighing 70 tons, with depleted uranium shells." Ok, well that's weird, why do they need tanks. It's a military exercise, the biggest one in 25 years. Well maybe they're going into to be going into some people's stronghold's folks. Some of these guys that are billionaires, they're Satanic. If you start to learn about this, that's what's really going on. You got to bust in through those compounds, you got to get these people. You got to arrest them. Hopefully, they don't provide armed resistance, they're not going to make it, okay.
This is not a coup, this is not the end of the world. It's saving the world. These people already tried to kill the planet. So if you think this is a coup, that's okay, but they already fired their best shot and I don't believe this is the end of the world at all.
This is the crux of Wilcock's analysis of current events in Europe that involve an unprecedented shut down of people's movements and businesses, while NATO is simultaneously conducting its largest military exercises in the last 25 years. The well-protected compounds of Deep State officials, many of whom are practicing Satanists, who frequently conduct child sacrifices, are being raided by elite military special forces under cover of the NATO exercises.
Of the two explanations offered so far for the massive NATO exercises occurring in the midst of the coronavirus pandemic and lockdown in Europe, Dinucci/Poppalloff's concerns that these are a cover for a coup by the 1% (Deep State) and Wilcock's diametrically opposing view that Deep State officials are being arrested under cover of the military exercizes, I find Wilcock's assessment to be far plausible. This is despite reports that NATO leaders have cancelled a number of Europe Defender drills due to Coronavirus concerns.
Importantly, Wilcock's assessment is consistent with ongoing revelations from the military intelligence group QAnon, which has worked closely with the Trump White House since first coming forward in October 2017. In a number of articles, I have pointed out my reasons for concluding that QAnon comprises White Hats within the U.S. military who are locked in a behind the scenes civil war against the Deep State, whose senior leadership comprises practicing Satanists.
If one accepts what QAnon has revealed in multiple posts which advises readers to "prepare for the storm", and the taking down of Deep State leaders, then Wilcock's assessment is more likely than the alternative offered by Dinucci and Poppalloff.
Fortunately, I believe we will not need to wait long to learn the truth about what's happening in Europe with the scaled-back NATO drills, the unprecedented Coronavirus lockdown, and alleged mass arrests of Deep State leaders occurring behind the scenes.
The world wants to learn the truth about who is really behind the Coronavirus pandemic, and the U.S. military also has strong reasons to reveal the truth given that an increasing number of Chinese officials are accusing the U.S. Army in the initial spread of the Coronavirus in Wuhan during the October 2019 World Military Games.
© Michael E. Salla, Ph.D. Copyright Notice
Note: An audio version of this article is available here.
Further Reading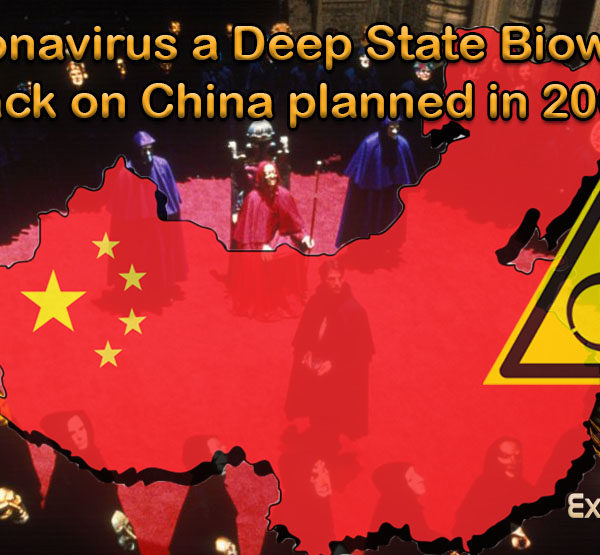 In an interview and letter made available in 2010, an anonymous official within the City of London revealed a secret plan supported by high-level Masons to support a biological warfare attack against China designed to cripple its economic growth and growing military power. The biological weapon was to be part of a timeline of both contrived geopolitical events and a natural disaster that would eliminate half of the planet's population.
The whistleblower was first interviewed in January 2010 by Bill Ryan from Project Camelot, who released a transcript along with his video summary of the interview the next month. The interview was followed by a letter from the whistleblower to Kerry Cassidy, who made it available through the Project Camelot website on March 19, 2010.
Prior to his interview, Ryan was able to confirm the whistleblower's credentials as a former serviceman with the British military who later accepted a senior position in the City of London, which is an autonomous financial enclave within the Greater London.
In his interview, the whistleblower described a meeting held in June 2005 involving high-level Masons who were discussing how to put into effect a timeline of events developed by a more senior group of unknown persons:
From what I heard, they weren't a decision-making group. They were like an action group. They were people who needed to come together now and then to discuss together what needs to be done, or what is getting done, and what should be getting done. And then they disperse and go back and do what they need to do, as a result of these
The whistleblower [W] explained to Bill Ryan [B] a planned biological weapons attack on China after a contrived limited nuclear war in the Middle East planned to occur sometime before 2012 that involved the direct participation of China and the US after Israel launched a preemptive attack against Iran:
W: … it's in this ensuing chaos of a post-nuclear exchange that these biological weapons will be deployed in such a fashion where there will be no structure, no safety-nets, for anybody to counter this type of biological onslaught.
And it should be mentioned, for those who are not aware, that biological weapons are just as effective as nuclear ones; it just takes a while longer — that's all.
B:  Yes. Now, the deployment of the biological weapons following the ceasefire, is that something that happens covertly, like all of a sudden people will start getting ill and no one knows where it came from? Or is this an overt weapon deployment that would be very obvious?
W:  I don't think it would be overt, because the Chinese people are going to be hit by the flu! So there'll be a worldwide flu epidemic, perhaps, with a country like China — or China, because China is mentioned — being the one that's going to suffer most.
Thankfully, the predicted nuclear war in the Middle East never happened due to White Hats in the US military, preventing Israel from launching a preemptive (nuclear) attack against Iran. According to the whistleblower, Iran had been secretly assisted by China in gaining several nuclear weapons.
During the Bush Administration (2001-2009), for example, Admiral William Fallon, head of US Central Command (2007-2008), famously declared during his Senate confirmation hearing that an attack against Iran "will not happen on my watch."
Later during the Obama Administration (2009-2017), to his great credit, President Obama resisted powerful behind the scenes efforts to give Israel the go-ahead for launching a preemptive (nuclear) attack against Iran. Instead, Obama participated in high-level diplomatic negotiations that resulted in the multinational Iran nuclear deal (Joint Comprehensive Plan of Action) in July 2015 that warded off a possible Israeli attack for years to come.
President Donald Trump ended US participation in the Iran nuclear deal on May 8, 2018, and the US and Iran have engaged in a number of subsequent military skirmishes. The most serious was the US assassination of the leader of Iran's Quds Force, Major General Qasem Soleimani, and Iran's quick military retaliation.
Fortunately, Trump and Iran's leaders have avoided crossing the threshold into outright war, and Israel has again been restrained from attacking Iran.
In his interview, the whistleblower stressed that the timeline of events that were to be activated had to happen in the precise order desired by those that put the plan together. If the events didn't happen in the correct order, then they were destined to fail.
This takes us to the present moment where China appears to have been attacked by a bioweapon, which is linked to the rollout of a 5G network in the city of Wuhan. In a previous article, I pointed out the link between 5G and biowarfare, and the likelihood that the Coronavirus (Covid-19) was a biological weapons attack.
Senior Chinese officials have also recently begun promoting the idea that the Coronavirus was a foreign-sourced bioweapons attack, and have pointed to the US and its participation in the Military World Games held in Wuhan in October 2019. However, as former US Marine Corps Intelligence Analyst and CIA Case Officer Robert David Steele has declared, President Xi Jinping knows that the real culprit is not the Trump administration, but rogue elements in the US tied to the Deep State.
The similarity between the events in China and what the whistleblower described back in 2010 is uncanny, and firmly implicates the City of London in a Deep State attack on China. However, as the whistleblower pointed out, the group of City of London officials was merely an action group. The real culprits behind the planned bioweapon attack were higher-level groups associated with elite banking families on the European continent, especially in Italy and the Vatican, working closely behind the scenes with, according to the whistleblower, extraterrestrial entities!
The Vatican has long been rumored to be working closely with extraterrestrial visitors, as I have explained in another article. The whistleblower learned that extraterrestrials are much involved in the high-level planning of geopolitical events as he highlighted in his summary of the planned timeline discussed at the 2005 meeting:
Let me summarize what was discussed at the meeting:
Iran will be attacked, possibly within 18 months. China will come to the aid of Iran, to protect its own interests. Nuclear weapons will be used either by Iran or China, with Israel provoking the first use. Much of the Middle East will be laid to waste. Millions will die within a very short period of time. And for some reason this is here, and I can't tell you why: China will move forcibly into parts of Russia to extend ceasefire lines. Thereafter, biological weapons will be deployed against China. China will "catch a cold".
And my own understanding is that there's some sort of malevolent ET alliance at work for 50 years by the UK and US and other Western powers, and this includes Japan.
And, again, when we talk about a malevolent ET alliance that's in the context of black projects, and this is an exchange of technologies that's been going on for some considerable time. So there is an involvement there, and that involvement I can't fully explain myself.
And I also understand that there are more humanitarian and altruistic ET entities working against this timeline and are somehow maintaining a precarious balance without taking any direct intervention themselves. And again, I can't fully explain that but it's a certain intuitive feeling that this is working and there's other aspects of my experience that's led me to make that statement — but that's another story.
So what we're talking about is the Western powers seeking a 'perfect war' — doing so throughout the 20th century right up till the present day, because this timeline goes way back. So we're talking decades or hundreds of years of time where this timeline has been in use.
And also I think it's quite important to associate the timeline with its other reference which I've heard several times now: it's called THE ANGLO-SAXON MISSION. I feel that's important to add because that may ring some bells with some people as I don't think it's been mentioned before.
As a result of military White Hat and "altruistic extraterrestrials", the above timeline never happened. Consequently, what are we to make of the 2020 Coronavirus pandemic, and the Deep State's plan for a biowarfare attack against China discussed back in 2005 in response to the latter's rapid economic and military growth, which continues to alarm Western national security officials as detailed in my upcoming book, Rise of the Red Dragon: Origins and Threat of China's Secret Space Program.
One explanation is that as a result of a global awakening to the machinations of the Deep State, the latter's nefarious timeline of events has been derailed. This means that the biowarfare attack against China planned to happen after a limited nuclear war in the Middle East that would have severely weakened China and many nations in responding to a global pandemic, has instead occurred as an isolated event.
Consequently, China and many other nations have been able to use all their national resources to respond to the Coronavirus, making it all but certain that it will be eventually contained. China, in particular, implemented strict protocols that appear to have turned the tide in the fight against the Coronavirus, as Chinese officials are eagerly pointing out.
This takes me to a startling prediction made by the psychic Sylvia Brown in 2008, only three years after the City of London meeting, which appears to describe what we are now witnessing:
In around 2020, a severe pneumonia-like illness will spread throughout the globe, attacking the lungs and the bronchial tubes and resisting all known treatments. Almost more baffling than the illness itself will be the fact that it will suddenly vanish as quickly as it arrived, attack again ten years later, and then disappear.
As mentioned earlier, China understands that it was the Deep State rather than the Trump Administration that was behind the bioweapons attack. The 2010 revelations by the whistleblower firmly point the finger at the Deep State, and their accomplices in the City of London, elite banking families in Italy called the Black Nobility and the Vatican.
It's not coincidental that the Coronavirus outbreak in Italy, which has recorded the most deaths outside of China, began in the provinces most associated with the Black Nobility and the rollout of 5G as observed by the blogsite, "State of the Nation":
Northern Italy, especially the international financial capital of Milan and all of Lombardy, have been strictly quarantined because this region is the ancestral home of the all-powerful Black Nobility.  Very few are aware but it is Milan and Venice that really rule the financial powerhouses of London and New York City.  They locked down both of those Italian power centers in order to control all movement into and out of the region.  This unprecedented quarantine was planned years in advance by way of the purposeful rollout of 5G throughout the greater Milan metro area…. In other words, wherever the military deployment of 5G has taken place, the numerous 5G super-hotspots will provide a very conducive environment for the coronavirus bioweapon to be released into the population with the desired effect.  Just look at where the Coronavirus is exploding the most—countries that have the most 5G Hotspots!
This raises the possibility that the Coronavirus outbreak in Italy may be the Chinese military's retaliation against the Deep State's bioweapon attack, and the role played by the Black Nobility in attacking China.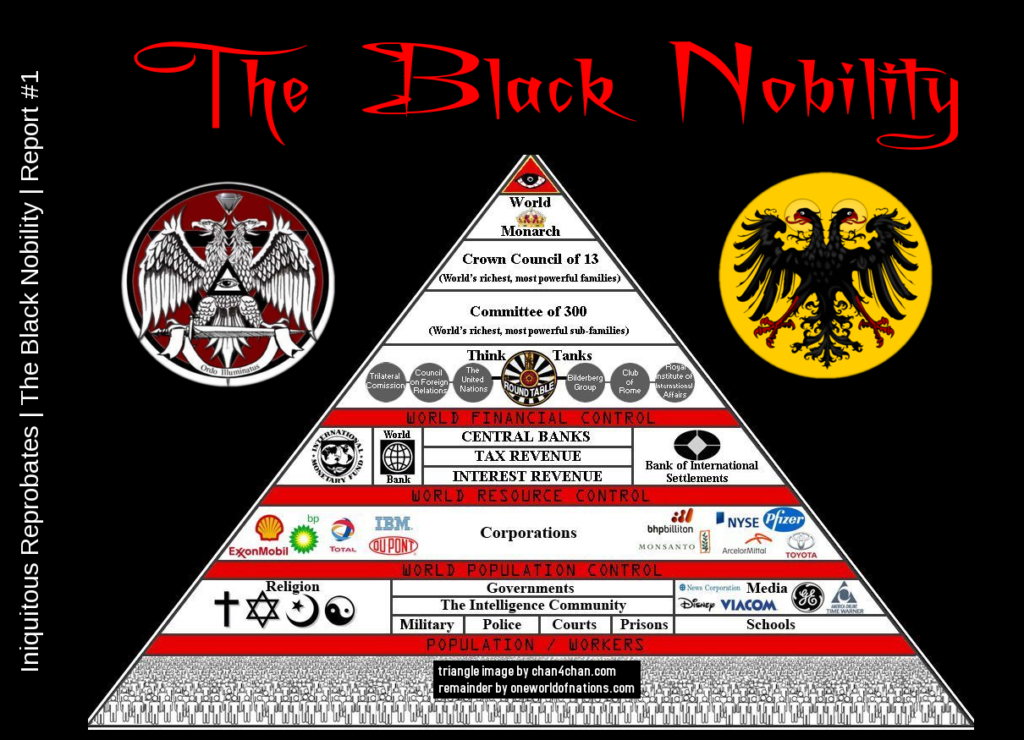 It appears, however, that the bioweapon attack on China will not have the desired effect as originally conceived in the plan heard by the British whistleblower in 2005. Rather than a key step in a sequence of geopolitical events leading to global devastation, the Coronavirus is proving to be an isolated event that is being contained by nations and is raising many questions over its true origins.
Ultimately, as people investigate the true origins of the Coronavirus and the Deep State's plan to attack China, there will be a global awakening as pointed out by the State of the Nation blogsite:
The bottom line here is that March Madness 2020 appears to be the beginning of the end of the New World Order agenda.  It really is a do or die situation for the power elite now that they have totally committed to staging an unsustainable global pandemic.  It they do not have the adequate enforcement mechanisms in place to police this pandemic as they conceived it, they're in HUGE trouble.  Because when the dust settles, every inhabitant of the planet is going to be asking some serious questions.  There are no NIMBYs with this pandemic so everyone will want answers that will only lead back to that British officer's damning 2010 letter.

Consequently, rather than the Coronavirus being part of an elaborate set of events designed to implement a New World Order controlled by the international banking elite through major Western nations, it appears to be a last ditch desperate effort by the Deep State that is doomed to fail. The exposure of the Deep State behind the Coronavirus pandemic will only accelerate the exposure and demise of key figures and institutions behind the Deep State, and an unprecedented awakening of global humanity.
© Michael E. Salla, Ph.D. Copyright Notice
Note: An audio version of this article is available here.
Further Reading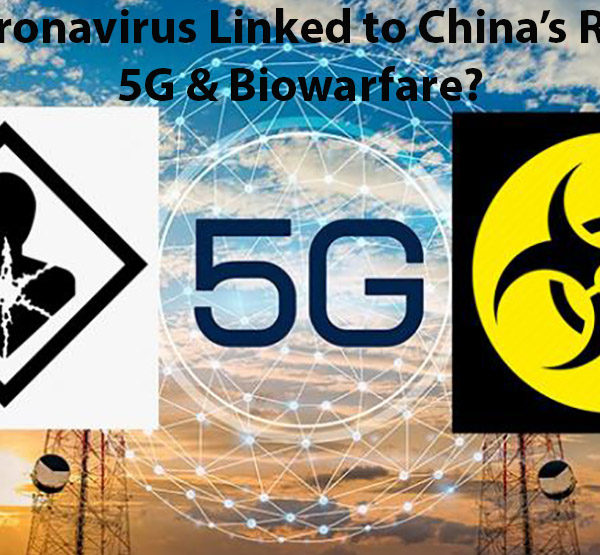 The undisputed global leader in the development and deployment of 5G is China where there are no regulatory obstacles to telecommunications companies installing the necessary infrastructure despite safety concerns raised by health professionals in thousands of scientific studies around the world. It, therefore, may come as a surprise to learn that the urban testing ground for the first full-scale deployment of a 5G network was the Chinese city of Wuhan, the epicenter of the Coronavirus (aka CoVID 19). Is this mere coincidence or is there a link?
On April 6, 2018, an official statement on the website of the Chinese province of Hubei announced that the city of Wuhan, with approximately 11 million residents, would be the pilot city for the deployment of 5G:
A large scale 5G network engineering program will be piloted in Wuhan to accelerate the deployment of this new technology and to hopefully upgrade the IT industry, as was reported at the conference on 5G networks planning and engineering in early April.
Now that Wuhan as a pilot city to build 5G telecoms has been approved by the central government, 3,000 macro base stations and 27,000 micro base stations will soon be constructed.
By the end of 2018, the trial use of the technology will start in various pilot areas; it is expected to be accessible to users at the Military World Games in 2019.
By 2020, 5G network will cover every corner of the city and be available at an affordable price.
Whereas the current 4G telecommunications network used in major cities worldwide involve the transfer of data at significantly faster speeds than was possible in earlier 3G networks, 5G is called the "internet of things" that includes "products, from smart refrigerators to traffic lights to dog collars, that will be sending and receiving data."
To this "internet of things" we can add drones, driverless cars, and "people" themselves. For example, facial recognition cameras allow a 5G network to track people's movement and behavior in ways that make the development of a "social credit system" and "total surveillance state" possible.
China's rollout of 5G coincides with the development of Artificial Intelligence (AI) and its increasing use in tracking, transfer, and control of the "internet of things". According to Dr. Kai-Fu Lee, author of AI Superpowers: China, Silicon Valley and the New World Order, China's use of facial recognition for monitoring its massive population of 1.4 billion people will give it a major strategic advantage over the US in developing AI.
It's therefore not accidental that the Chinese Communist Party (CCP) is leading the charge in the development and roll out of 5G at a breakneck speed since CCP leaders believe 5G will provide the platform for the necessary tools for managing China's vast population. Furthermore, combining 5G and AI gives China an asymmetric advantage over competitors such as the US when it comes to national security issues and the race to dominate space, which is the new strategic high ground in a potential future war.
It's important to emphasize that the roll out of 5G is proceeding in China and other countries without regard to the multiple scientific studies linking cell phones, cell towers and accompanying infrastructure to multiple health concerns:
More than 230 scientists from 41 countries have expressed their "serious concerns" regarding the ubiquitous and increasing exposure to EMF generated by electric and wireless devices already before the additional 5G roll-out. They refer to the fact that "numerous recent scientific publications have shown that EMF affects living organisms at levels well below most international and national guidelines". Effects include increased cancer risk, cellular stress, increase in harmful free radicals, genetic damages, structural and functional changes of the reproductive system, learning and memory deficits, neurological disorders, and negative impacts on general well-being in humans. Damage goes well beyond the human race, as there is growing evidence of harmful effects to both plants and animals.
Despite dire warnings from health professionals, the telecommunications industry has successfully lobbied government regulatory bodies such as the US Federal Communications Commission (FCC) to proceed with installing the technical infrastructure for the successive rollouts of the initial generations of wireless communications by citing conflicting scientific studies.
The same process is repeating itself with the roll out of 5G, which is being done without the telecommunications industry conducting any health studies on how cell phones and towers using 5G will impact the human body and DNA. Indeed, the core debate over the roll out of 5G doesn't involve concerns over its health implications given what medical studies have clearly shown with earlier generations, but national security concerns of how to respond to China's dominance of 5G.
This is exemplified in influential figures such as Brigadier General Robert Spalding, author of Stealth War: How China Took Over While America's Elite Slept, and a former advisor to President Trump's National Security Council, who has framed the entire debate over 5G as a core national security concern. In a memorandum that was distributed to members of Trump's national security council, Spalding wrote:
Whoever leads in technology and market share for 5G deployment will have a tremendous advantage towards ushering in the Massive Internet of Things, machine learning, artificial intelligence, and thus the commanding heights of the information domain.
Spalding and others point out that Chinese telecommunications companies such as Huawei is compelled by domestic law to provide backdoors into its technical infrastructure that will allow China's intelligence services to conduct espionage, just as the National Security Agency used backdoors in US communications infrastructure to spy on officials from friendly governments.
In this way, China will dominate the "commanding heights of the information domain", something that the US is determined to prevent by also moving forward with implementing its own 5G network as quickly as possible.
Like China, the US is moving forward with plans to implement 5G despite the lack of health studies on the effects of 5G since national security strategists don't want China to dominate the information domain. Earlier studies on 3G and 4G clearly point out that the higher concentration of transmitter stations in a dense urban area is likely to dramatically increase the health impact.
We know from the official announcement by the Hubei provincial government that Wuhan would be the pilot city for the 5G rollout beginning in 2019. According to a report by the official government news site Xinhua: "China Mobile Hubei Branch has activated 1,580 5G base stations in the city as of mid-October, achieving the 5G coverage of universities, transportation hubs, and other densely populated areas, according to the branch."
The Xinhua story confirms that by the time the Coronavirus emerged in December 2019, residents of Wuhan were already being saturated by the increased Radio Frequency (RF) radiation transmitted by 1,580 5G (macro) base stations that would increase to 3,000 sometime in 2020.
This leads to the key question of whether the increased RF radiation absorbed by residents in Wuhan as part of the 5G pilot city rollout made them especially susceptible to the Coronavirus, and to killer viruses more generally. This, in turn, raises an even more troubling question, was the release of the Coronavirus part of a biological weapons test that was directly linked to the roll out 5G? In other words, was some unknown group wanting to test how a population weakened by 5G RF radiation would respond to a biologically engineered weapon?
There are a number of theories about the Coronavirus being a biological weapon rather than a naturally occurring virus found in bats sold at an exotic food market in Wuhan. The most popular is that it was bio-engineered in a biological research laboratory located in Wuhan and accidentally leaked as proposed by two Chinese bio-medical researchers:
In summary, somebody was entangled with the evolution of 2019-nCoV coronavirus. In addition to origins of natural recombination and intermediate host, the killer coronavirus probably originated from a laboratory in Wuhan. Safety level may need to be reinforced in high risk biohazardous laboratories. Regulations may be taken to relocate these laboratories far away from city center and other densely populated places.
A second theory is that the Coronvirus was a biological weapon released into China by the US as proposed by some Russian sources:
Zvezda, a news outlet funded by the Russian Defense Ministry, published an article late last month titled "Coronavirus: American biological warfare against Russia and China." The author begins by establishing alleged intent: the virus dealt a blow to the Chinese economy, which weakens Beijing's negotiating hand in the next round of trade talks to follow the recent signing of the phase one deal between Washington and Beijing.
A third theory comes from Robert David Steele and Benjamin Fulford, who both assert that Coronavirus represents a Deep State/Mossad orchestrated "false flag" attack aimed at starting a war between China and the US. Thankfully, the false flag attack has failed according to Steele:
I believe that the personal trust between General Secretary Xi Jinping and President Donald Trump is strong, and the idea that the US would undertake such an attack as a matter of policy has been discounted in China. Of course there are rogue elements in our Department of Defense (DoD) and in the Central Intelligence Agency (CIA) known to collaborate with the Mossad in pedophilia entrapment operations, drug running, the sponsorship of terrorism including ISIS, and 9/11, but on balance I am confident this was not done by the USA and the Chinese leadership knows that.
Significantly, both Steele and Fulford link the Coronavirus to the rollout of 5G as part of this false flag bioweapons attack. Steele summarizes his position as follows:
It is also not clear to me the degree to which 5G – for which China is the lead country – intersects with the biological virus. 5G is a huge part of this – what we do not know yet is whether this was a false flag attack as I suspect; a test of the intersection of bio-warfare and electro-magnetic warfare; or a full out assault intended to destroy the Chinese economy and begin depopulating China – or all three!
Steele, in particular, is among a select group of researchers that have uncovered the link between the roll out of 5G, the Coronavirus outbreak, and the future of biowarfare. It remains to be seen how the Chinese and world public will react as the Coronavirus crisis plays out in China and the rest of the world.
Health professionals have been warning us about increased RF from 5G transmissions in dense urban areas, but have been totally ignored by national policy makers. There are currently plans by Chinese and US corporations to place tens of thousands of 5G satellites in space transmitting signals at frequencies that health professionals warn will negatively impact human health, and even our DNA. Space X alone plans to send 12,000 5G satellites into Earth orbit, which some activists believe "could wipe out life on Earth".
It's very clear that China and the US are in a furious race to dominate the information domain, cyberspace, AI and outer space, and 5G is regarded as an indispensable tool in this race.This is especially the case as the newly created US Space Force will attempt to establish American hegemony though fleets of antigravity spacecraft covertly developed by the US Air Force, and China counters with the roll out of its own secret space program.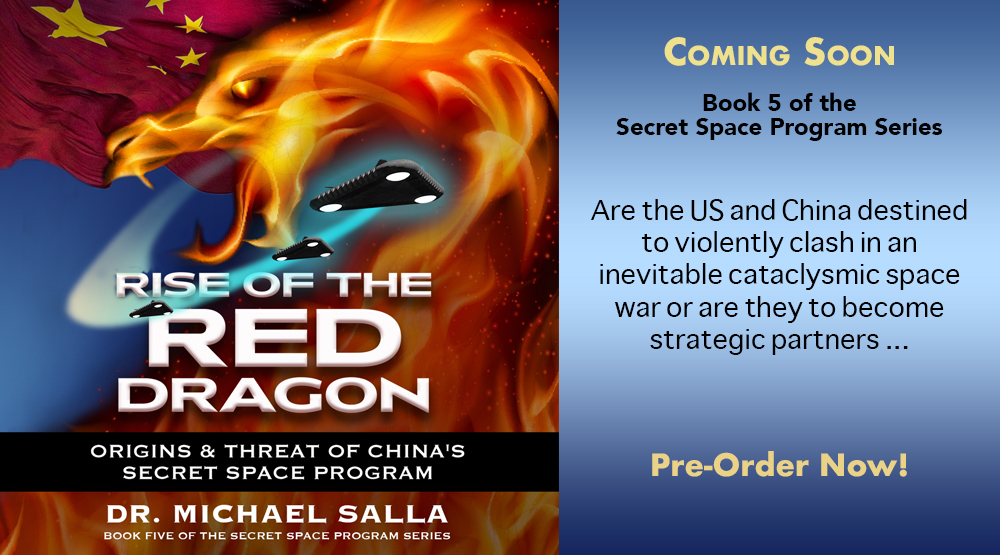 While national security interests may tempt government authorities to ignore the health risks posed by 5G, the link between the Coronavirus outbreak and 5G is a harbinger of what lies ahead if governments recklessly proceed with the deployment of 5G transmission stations all around us and from space.
The big lesson to be learned from Wuhan as the epicenter for both China's rollout of 5G and the Coronavirus outbreak is that 5G is destined to play a major role in the future of biowarfare unless dramatic steps are taken.
Despite the undoubted health risks posed by 5G and its link to the spread of the Coronavirus and biological warfare in general, it can be predicted that military strategists in both China and the US will continue to aggressively lobby for its rapid implementation by telecommunications companies.
The general public needs to be made fully aware of the 5G-Coronavirus-biowarfare link and respond while there is still time to the rapid implementation of 5G transmitting stations both on the ground and in space. Determined efforts are needed to ensure that the deployment of 5G can proceed in ways that does not undermine the human immune system or disrupt other life forms on Earth.
Russian scientists have made major strides in integrating electromagnetic energies in ways that promote protection from harmful RF waves and stimulate healing, according to leading researchers such as Dr. Thomas Bearden. Other pioneering researchers such as Dr. Ilija Lakicevic and Jacque Bauer have taken the Russians' research to the next level and developed devices designed to "convert harmful frequencies into a revitalization field favorable for the human body".
While the link between the rollout of 5G and the Coronavirus in Wuhan is very disturbing, the scientific research and devices being developed in response raise hopes that individuals and communities can protect themselves in future against harmful RF radiation that will dramatically increase due to thousands of 5G ground stations and satellites in space, and from potential future biowarfare.
© Michael E. Salla, Ph.D. Copyright Notice
Further Reading