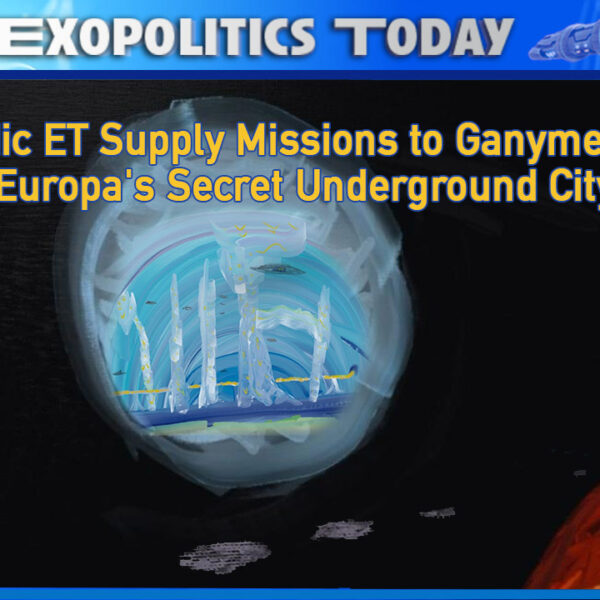 JP currently serves in the US Army and has been disclosing covert missions he has participated in with the approval of more senior officers in secret space programs. Contrary to his recent SSP missions, he was taken this time by Nordic-looking extraterrestrials in one of their spacecraft that was part of a convoy to two of Jupiter's moons: Ganymede and Europa. The spacecraft's crew involved three Nordics that he met back in 2008 during his first contact experience in Brazil.
In the Ganymede visit, he was asked to observe a resupply mission where a base belonging to another extraterrestrial group was given supplies by the Nordic convoy. JP said that the base he visited was not one he had seen when taken to Ganymede by another convoy that was organized by US Space Command in late 2021.

He was next taken to Europa where the spacecraft flew into a cavern located inside a crater on the surface. Inside the huge cavern he witnessed a large crystalline city. A vast ocean was also witnessed adjacent to the city. JP made sketches of the underground city and the Nordic space convoy which are shown in the video of this interview.
JP says that the Nordics allowed him to take his mobile phone with him, which is currently not the case with his SSP missions organized by US Space Command. where all personal electronic devices are left behind. JP took photos of the city inside Europa, and of the departing Nordic space craft when he returned to the pickup location. Photos and a video of the departing Nordic spacecraft are being released in this video. The photo of the city inside Europa is being withheld until he has permission to release it.
Interview available on Rumble, YouTube & Odysee

Audio Podcast on Apple, Spotify, or Google
Many thanks to JP for permission to release his sketches, photos (2 + closeup attached below) and video (interview timestamp 39:20) of the departing Nordic spacecraft.
| | | |
| --- | --- | --- |
| | | |
| 1st photo of departing Nordic Spacecraft | 4th photo of departing Nordic Spacecraft | Close up of 4th photo of departing Nordic Spacecraft |
Related Articles/Interviews
For more interviews, articles, photos & videos involving JP, please click here.
---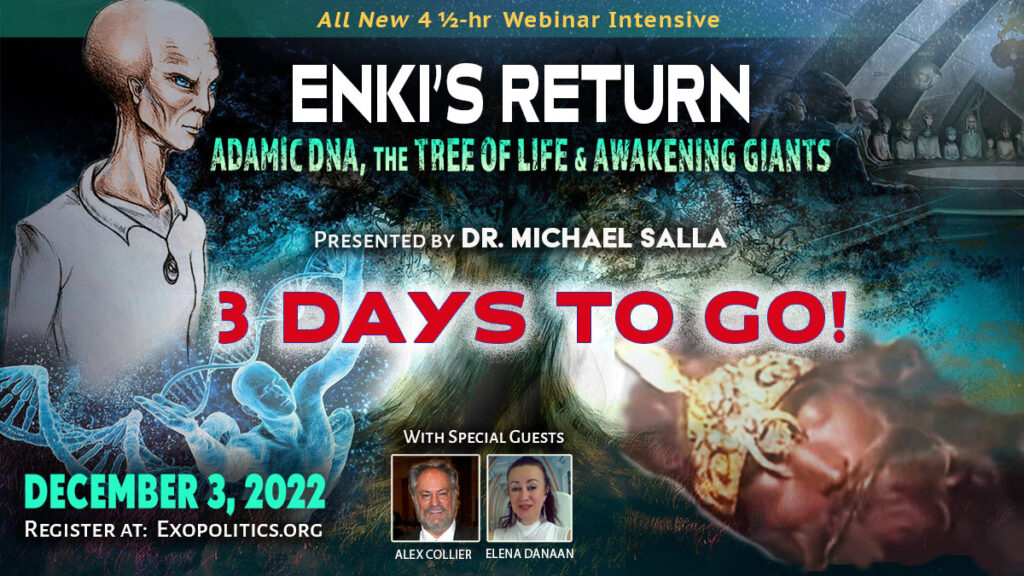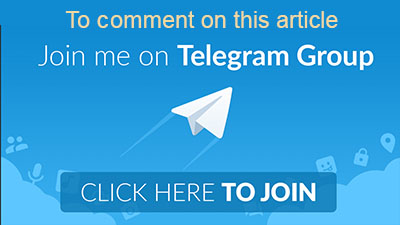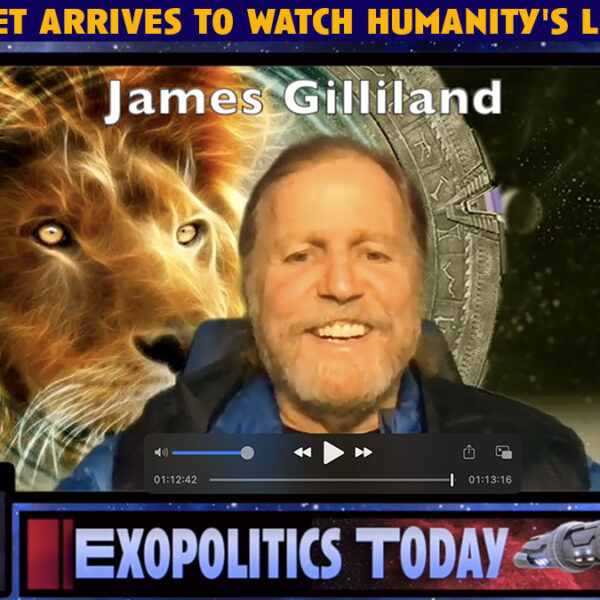 A large fleet of spacecraft belonging to highly evolved extraterrestrials has recently entered our solar system according to James Gilliland who has over 35 years of contact experiences. He claims these positive extraterrestrials along with higher dimensional beings are here to oversee a fundamental change in how our solar system and planet are run. James discusses the collapse of the Deep State and regressive ETs in this Exopolitics Today Interview.

Available on YouTube and Rumble
Podcast version available on Apple, Spotify and Google
James Gilliland runs the ECETI retreat in Mt Adams, Washington, where visitors can regularly watch UFO activity, and holds annual conferences. His website is https://eceti.org
Related Podcasts and Articles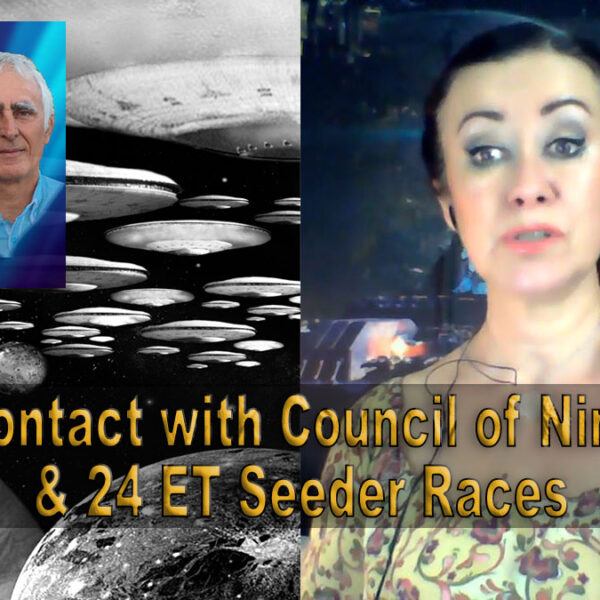 In this Exopolitics Today interview, Elena Danaan discusses her recent trips to Ganymede and a nearby space fleet parked between Jupiter, Ganymede and Io to meet the Council of Nine and the Intergalactic Confederation. Her experiences closely match information concerning historical extraterrestrial contact cases involving the Nine and the "24 Extraterrestrial Civilizations" responsible for seeding humanity in this and other galaxies. Elena discusses the sequence of meetings, along with details of ships, personnel and current activities aimed to bring about open contact with humanity. She explains why open contact is more likely to succeed today, than the mid-1970s when the Council of Nine and the 24 Civilizations/Intergalactic Confederation first began communicating with Gene Roddenberry and others about mass landings.
Interview is available on YouTube & Rumble
Podcast version is available on Apple, Spotify & Google
Many thanks to Elena Danaan for supplying illustrations of her meetings with the 24 ET Seeder races and the Council of Nine.
Related Podcasts and Articles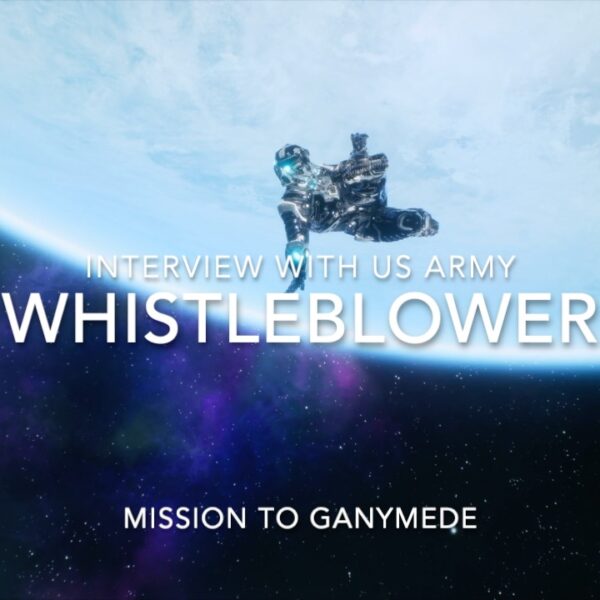 In this Exopolitics Today interview, a serving member of the US Army, JP, discusses his recent mission to Jupiter's moon, Ganymede, and the time he spent at different locations on the surface and below ground performing various tasks. JP is disclosing covert space assignments he and other military personnel are asked to perform, and keep silent about when returning to Earth. JP provided a 4 minute video where he discusses the time spent on Ganymede which is presented immediately after the interview.
JP is keeping his name and physical appearance confidential to preserve his career, but is encouraging other former or serving US military personnel to come forward to share their own extraterrestrial related experiences. In this video interview, I've only included the audio to protect his identity.
I have known JP since 2008, and believe he is very sincere and a credible witness. I have written an extensive number of articles on his UFO photos, ET Contact and secret space program experiences which are available here.
Video Premieres today at 11 am EST on YouTube and Rumble
Podcast version will be available on Apple, Spotify and Google
If anyone else currently serving in the US military would like to contact me regarding their own knowledge and/or experiences regarding recent Moon, Ganymede or other solar system missions, I can be reached at drsalla@exopolitics.org
For an earlier interview and video release by JP describing the emotional impact of meeting and befriending extraterrestrials and leaving behind military colleagues on Ganymede, click here.
Many thanks to Angelika Whitecliff for her creative visuals and editing of the interview segment of this video.
Michael Salla, Ph.D.
Related Articles/Podcasts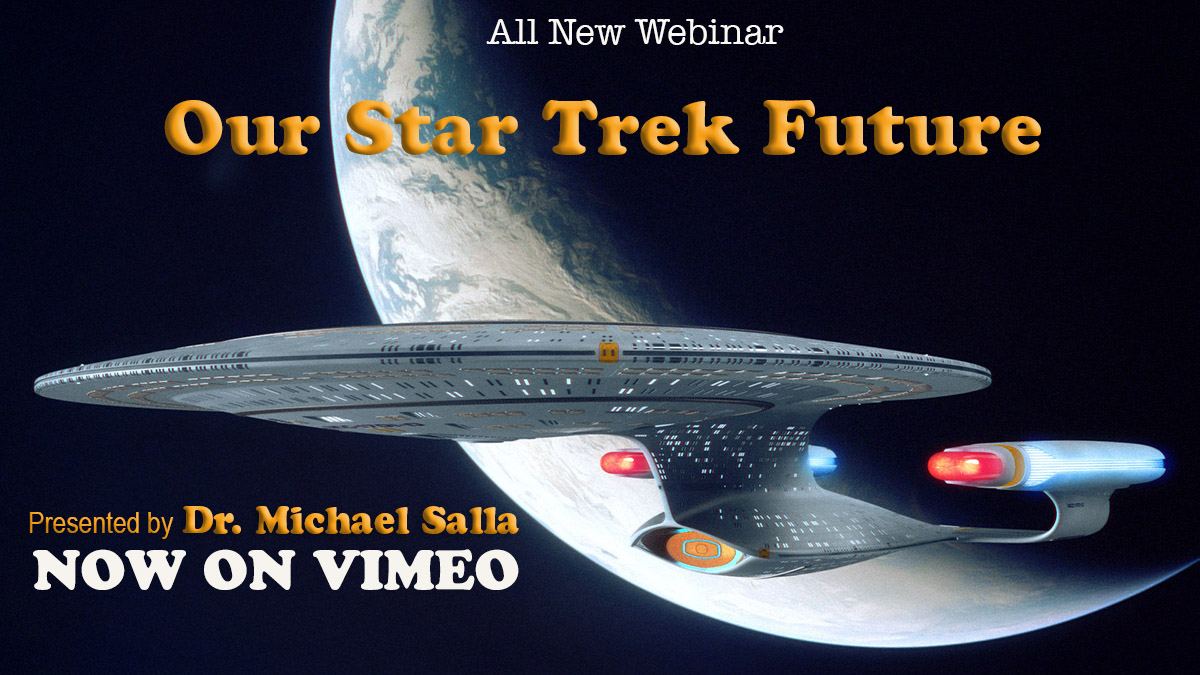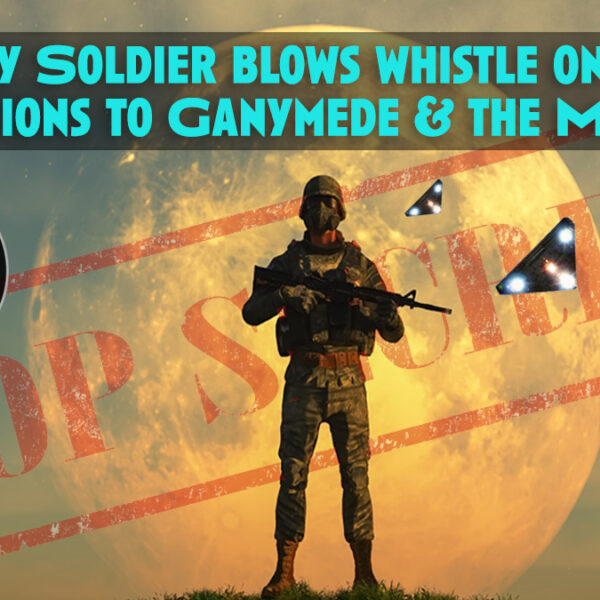 JP has served for almost two years in the US Army and has come forward to give his first interview discussing secret military missions by an international space coalition to the Moon, Ganymede and other locations in the solar system. In this exclusive Exopolitics Today interview, JP discusses his background, why he decided to join the US Army, secret missions to Earth's Moon and Jupiter's moon, Ganymede, where he met with different extraterrestrial entities. He says that a group of recently arrived highly evolved extraterrestrials are having life changing effects with soldiers and others with whom they come into contact.
JP is keeping his name and physical appearance confidential to preserve his career, but is encouraging other former or serving US military personnel to come forward to share their own extraterrestrial related experiences. In this video interview, I've only included the audio to protect his identity.
I have known JP since 2008, and believe he is very sincere and a credible witness. I have written an extensive number of articles on his UFO photos, ET Contact and secret space program experiences which are available here.

At the end of our interview, I have included a short 3.5 minute video created by JP where he personally discusses the impact of the Ganymede missions on him and other soldiers.
If anyone else currently serving in the US military would like to contact me regarding their own knowledge and/or experiences regarding recent Moon, Ganymede or other solar system missions, I can be reached at drsalla@exopolitics.org
Michael Salla, Ph.D.
Video Premieres today at 10 am EST on YouTube and Rumble
Related Articles/Podcasts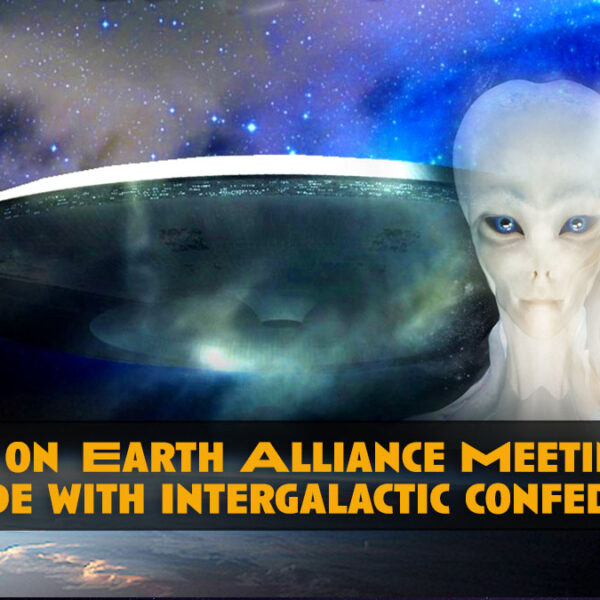 On October 15, I received an update on the recent meetings on Ganymede between representatives of the Earth Alliance with several extraterrestrial organizations and a new group entering our solar system—the Intergalactic Confederation. The update from Val Nek, relayed through Megan Rose, makes for a total of four independent sources reporting on Ganymede being the site of meetings with a highly evolved new group of extraterrestrial visitors to our solar system.
In my October 13 article, "Earth Alliance mission to Ganymede to greet ET visitors and inaugurate a Star Trek future," I presented the intel from three independent sources. These were JP, who currently serves with the US Army and participates in off-world covert missions controlled by US Space Command. Thor Han, whose intel was relayed through Elena Danaan, and Alex Collier, whose source is Mornay from the Andromeda Council.
Val Nek's update provides more intel with which we can better evaluate the scope and significance of the secret Ganymede meetings. His update begins:
The Earth Alliance has completed its first mission to Ganymede, one of Jupiter's moons…. This station was used as a meeting place for the Earth Alliance, the Andromedan Council, the Council of Five and a group of what humans of Terra would consider extremely advanced extraterrestrials. These beings can manifest themselves as extraterrestrial looking species, but in actuality they are more of a consciousness, a super-consciousness that have looked over this galaxy and many others for eons. As coordinator for this mission, I can report on my role and what I am at liberty to disclose.
These beings travelled to this solar system to witness a birth of a new era, an era that includes the liberation of Earth. As the enemy conveniently reports that there are multiple timelines at play, in an effort to confuse the Terrans who are so desperately looking for liberation from hostile control, the truth is that this solar system continues on one timeline together, simultaneously. It is a timeline that benefits the entire galaxy and marks a successful end of war between the Terrans, the Federation, and the Orion group.
What Val Nek is effectively saying here is that there is not going to be a split or separation of humanity into different groups that proceed to multiple worlds, densities, timelines, etc., in a planet-wide 'harvest'. In the RA material, it was said that humanity would polarize into different ascension paths. Those that made the cut for a positive polarity ascension (>50% service-to-other level of consciousness) would ascend into a 4th density positive Earth. Those that attain a negative polarity (>95% service-to-self consciousness) would ascend to a different negative polarity 4th density world. Finally, those who did not graduate (less than 50% service to other and less than 95% service to self) would be taken to another 3rd density Earth to repeat another 26,000 year cycle.
Ever since the RA material (aka Law of One) emerged in 1981-1984, there have been a steady stream of psychics, researchers, and contactees/abductees that have spoken of coming cataclysmic events marking a coming separation of humanity in a planetary 'harvest'. What instead appears to have recently happened is that a temporal war over a future galactic tyranny has been won by the Galactic Federation, its partner ET organizations, and the Earth Alliance. Apparently, this means that a planetary harvest does not occur, and most of humanity collectively moves forward in a positive timeline—a Star Trek future.
Val Nek continues:
I can report that I was in charge of the Federation troops and organizing the troops of the Alliance. I must emphasize that while this mission was not one of war, it was equally important in the eyes of our ancestors, the superconscious, which some call an Intergalactic Federation. This name is for us to use, however, these beings operate at such a high level that they do not use words, language or anything of the sort to express themselves. It is by all means a translation of a frequency for our own understanding. This mission was especially important for the Earth Alliance. The leaders of the Earth Alliance and their respective space programs, which I can report will all be federated under a new name, which I will not disclose. The name was chosen after the meeting with the Intergalactic Federation.
In earlier updates, I reported that agreements were reached in meetings held upon an Ashtar Command base above the atmosphere of Jupiter between leaders of 14 spacefaring nations and an alliance of positive extraterrestrial groups: the Galactic Federation of Worlds, the Ashtar Command, the Andromeda Council, and the Council of Five. The 14 spacefaring nations agreed to work together under the leadership of the US Space Command to form a multinational space alliance similar to 'Starfleet' as depicted in the iconic TV series Star Trek.
Val Nek's update means that despite mainstream media depictions of relations between the world's major nations deteriorating to the point of a devastating regional war coming soon, agreements are being secretly made and implemented in the background. Eventually, these agreements will be revealed, and humanity collectively embarks on a new future under a more unified global political structure whose name is still secret.
Val Nek continues:
The Terran leaders were deeply moved by the experience. For the first time, their perception of reality, and the meaning, the purpose of leadership and guidance in this galaxy deeply touched their consciousness. The development of the Terran leader's consciousness is something we have been trying to influence in a positive manner for some time, but especially recently, since plans are being made to hand over the responsibility of defending Terra with the production of the star fleet.
These Terran leaders, I can say with confidence, have been influenced by the consciousness of the forefathers, the fore seeders, in such a way, that the Federation and the Council of Five, along with the Andromedan Council have no reservation in their ability or ethical standards as it relates to being responsible for the safety and positive progression of the planet.
I will reiterate again that this message may be more important to the Terran people than any other message. I am aware that they have been concerned for some time, rightfully so, as to the ethical and moral standard of their leaders. We will continue to move forward. I salute you.
If humanity's political and military leaders that attended the Ganymede meetings have been transformed as a result of their meetings with the Intergalactic Confederation (or Federation), that would indeed be a tremendously important message for us to contemplate.
In a second October 15 message, Val Nek asserted that the Ganymede meeting discussed the timing of full disclosure of extraterrestrial life: 
The disclosure of extra-terrestrial life to the Terrans is something that was discussed at these meetings. As I stated previously, the consciousness of the Terran leaders was first evaluated by the elders or the seeders. A plan was formulated to disclose to the world, to Terran civilians, the truth of extra-terrestrial life and the relationship these beings have to the Terran people. This is a delicate procedure as most Terrans have been fooled to believe they are the only life in this solar system, this galaxy. As to not scare the Terrans, disclosure will happen slowly over time.
There is a specific plan that has been formulated as I mentioned, in accordance with this timeline, which will unfold, but I am not at liberty to give specifics. The guidance that was sought from the Intergalactic Federation included this matter, they agreed that the Galactic Federation and the earth alliance's plan indeed encompasses the best interest of the Terran people.
It can be speculated that extraterrestrial disclosure will follow not long after the public release of advanced health technologies, free energy systems, and exotically propelled spacecraft being mass produced for a future Starfleet described in previous articles. These technology releases would increase public confidence in a new global federated political system agreed to at the Ganymede meeting that will replace the compromised Deep State controlled international system currently in operation
I asked Val Nek a series of questions that were relayed by Megan to him, and I received his answers on October 16. What follows is the relevant Q and A with Val Nek (VN).
Did the Earth Alliance establish a base of operations on Ganymede, was one given to them, or did they just visit and leave?
[VN] The Earth Alliance does not have a base there. We, the Federation and the Alliance, were given one to use for these meetings. The base belongs to Ashtar Galactic Command, from the Sirius B system, they are a group that rebelled against Ciakahrr infiltration and set up a military presence in the orbit of Jupiter. I can report that once Federated, meaning the Earth Alliance joins membership with the Federation, they will be given access to certain sites and bases as a courtesy to use for such events or meetings.
This means that whatever facilities were provided to the Earth Alliance on Ganymede are temporary, and merely provide a means for future meetings and negotiations until such time as the Earth Alliance formally allies itself with the Galactic Federation.
Did the Earth Alliance leaders come from their civilian space programs or their military space commands?
[VN] I can disclose that some leaders were escorted by the alliance military and the Federation. These leaders included members from the United States and their organized space command. Soon there will be one organized faction orbiting Terra, which will be a military force. There were privately owned civilian space programs used for transport, however, not for leaders of Earth Alliance.
Val Nek has revealed that the Star Trek future envisaged as the optimal timeline in a 2019 Space Futures Workshop Report that presented eight possible future scenarios in space by the year 2060 is going to happen much faster than predicted.
Were aerospace corporations present at the meetings?
[VN] I can report that yes they were, in the interest of spiritual progression, they were invited. You see, it is the Federation's goal to help develop the consciousness of all these leaders, peoples and corporations, by exposing them to different cultures and points of view, of course, from an extraterrestrial point of view. This is likely to benefit their consciousness, but also an understanding of other species, whom they will interact with when members of the Federation.
This is significant since it means that the same corporations that attended the July Jupiter meetings were also present at the Ganymede meetings. In a previous update, it was confirmed by Val Nek that SpaceX, Blue Origin, and Virgin Galactic were among the aerospace companies that attended the Jupiter meetings. Two of the CEOs of these corporations, Jeff Bezos and Richard Branson, were on their respective company's first manned spaceflights to the lower edge of space, which were effectively covers for them to attend the Jupiter meetings. This confirms that manned spaceflights are being used as covers for corporate CEOs and their representatives attending diplomatic meetings with different extraterrestrial organizations. This is pertinent to the next question:
Was William Shatner's recent Blue Origin flight a cover for him to attend the meetings?
[VN] I cannot confirm but you are welcome to speculate.
My speculation is that Shatner along with the three other 'astronauts' that flew with him in Blue Origin's second manned flight, did use this as a cover to attend the Ganymede meetings. For the record, the three other astronauts were Audrey Powers (Blue Origins Vice President of Mission and Flight Operations); Glen de Vriest (Medidata Solutions Co-Founder); and Chris Boshuizen (Planet Labs Co-Founder).
What was especially telling was the strong emotional reaction Shatner had after the flight. Shatner told reporters:
"I'm so filled with emotion about what just happened. It's extraordinary, extraordinary. It's so much larger than me and life. It hasn't got anything to do with the little green men and the blue orb. It has to do with the enormity and the quickness and the suddenness of life and death.
"To see the blue color whip by you, and now you're staring into blackness … everybody in the world needs to do this. Everybody in the world needs to see this."
"I was overwhelmed by all the things we need to do and the loves and the losses. It was an enormous moment for me that I never expected."
Clearly, Shatner was overwhelmed by the experience, but was it solely due to a spaceflight for a few minutes above the Von Karman line, an altitude of 100 kilometers, or was his emotional reaction due to something far more significant having taken place? Have Shatner's memories of an extraterrestrial encounter been temporarily repressed, so all he had left was the emotional impact of the encounter? This takes me to the next Q & A:
Can you elaborate on how the Alliance leaders were moved by the meetings? E.g., heart chakra opening, clearing negative energy attachments, connecting to source energy, etc.?
[VN] Ahh this is a very interesting answer. You see, these beings, the consciousness if you will, that we call the Intergalactic Federation, they are responsible for seeding many different races that date far beyond the history of man. They are the ancestors of planet Terra and many others, and hold the consciousness of creation. It may be helpful to think of them as energy instead of extraterrestrials or people. Their energy holds a quantum frequency that contains the original intention of this planet and its people, when it was first created and even before it and the inhabitants were created.
Please understand that we are aware there has been many genetic experiments on planet Terra, with the human race, but this is not what I am talking about. I am talking about the development of the soul, of the consciousness. By just being in their presence, the quantum frequency activates a "knowing" within them. A knowing that they are not a body, but a soul. That they are connected to the heart of the people, of all people. And so working together in the best interest of all, is what will be not only beneficial, but the intention behind creation.
This is a vitally important clarification by Val Nek. Just being in the presence of members of this Intergalactic Confederation triggers a "knowing", a soul awakening, through the quantum frequency they emanate. I can only speculate about the effect of being in the presence of highly evolved beings that awaken one to the "original intention of this planet and its people". It would indeed be overwhelming and life-changing, similar to what Shatner reported.
Val Nek's update is indeed stunning in its scope and implications. He has provided significant new details about what transpired on Ganymede. It's vitally important to emphasize that Val Nek's information is the fourth independent source reporting on the Ganymede meetings. Something profound and life-changing is currently happening on Ganymede, and we may not need to wait too long before the truth is finally revealed for all humanity.
© Michael E. Salla, Ph.D. Copyright Notice
[Video Version of this article is available on YouTube and Rumble. Podcast available on Apple, Spotify and Google]
Related Articles & Podcasts
For a complete list of articles and interviews concerning the Galactic Federation and/or featuring Megan Rose and Elena Danaan click here.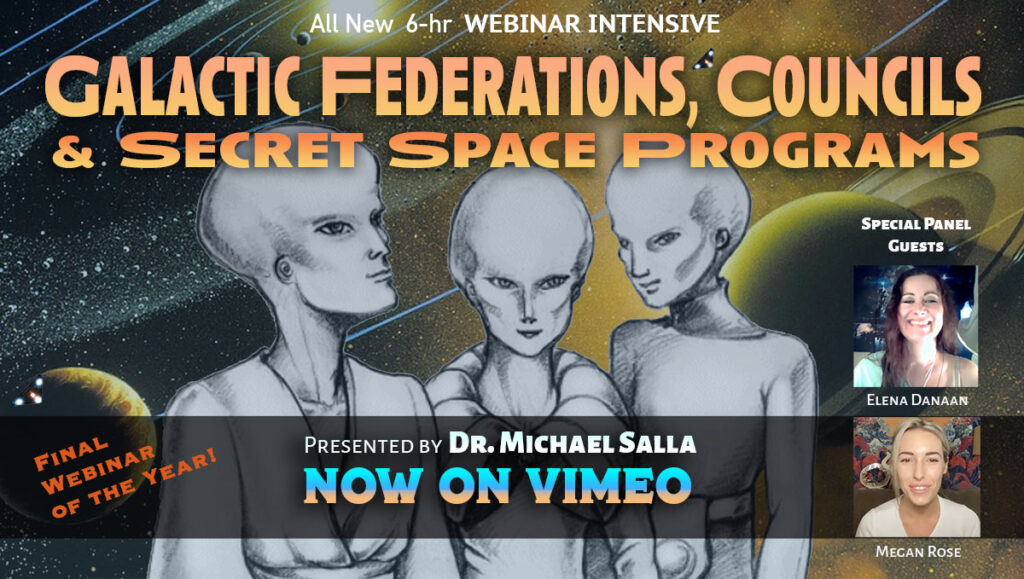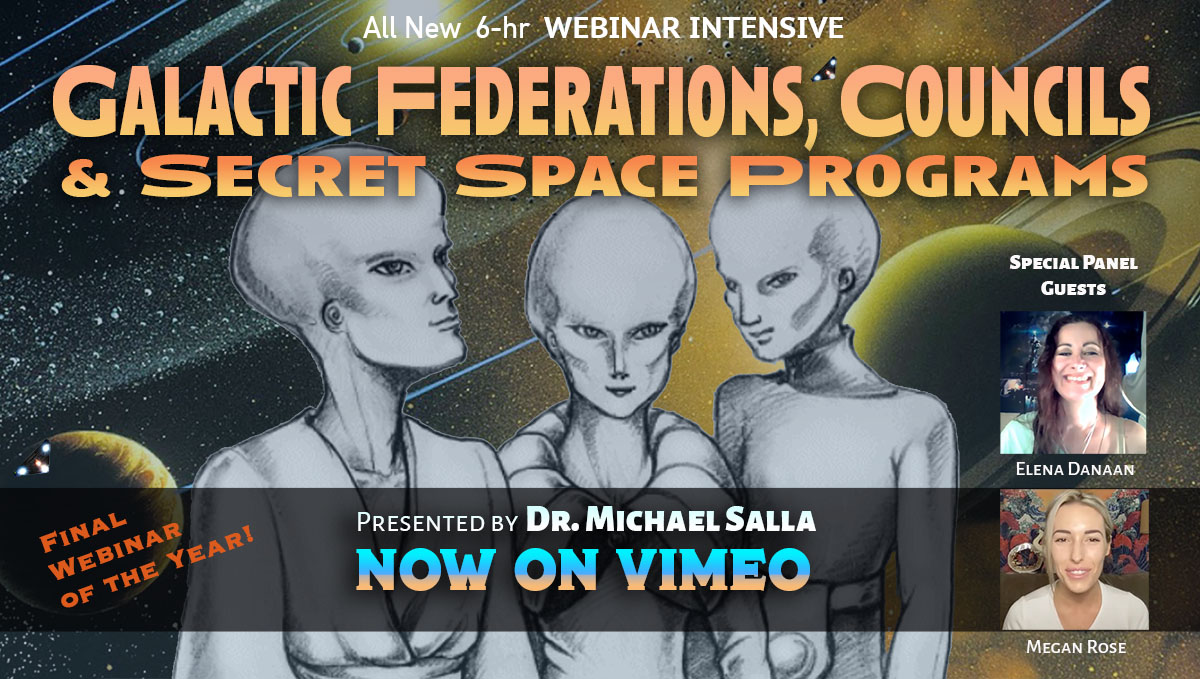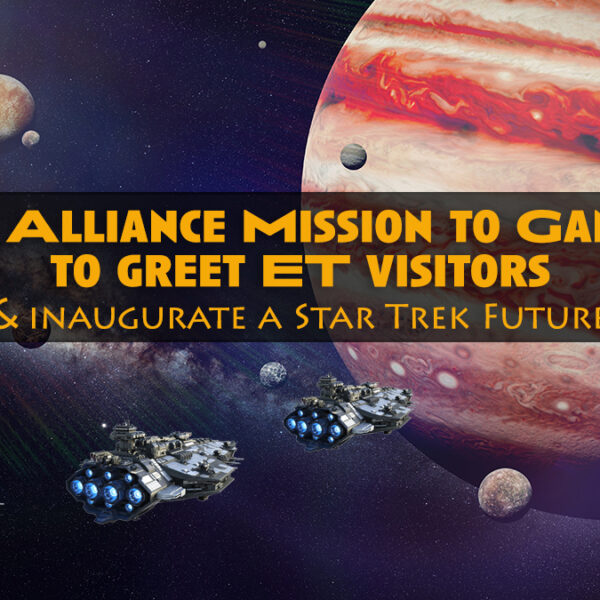 A fleet of spacecraft from a highly evolved group of friendly extraterrestrial visitors has arrived in our solar system and established a presence on Jupiter's moon Ganymede, according to three independent sources familiar with unfolding events in deep space. This latest intel coincides with William Shatner, globally revered for his role as Captain Kirk in the Star Trek franchise, being launched into space on October 13, a likely cover for him playing a significant role in unfolding events on Ganymede.
My first source, JP, who currently serves with the US Army, revealed to me that an international space coalition has been secretly sending personnel and ships to Jupiter's moon Ganymede, to meet with a powerful new group of extraterrestrial visitors regarded as friendly.
My second source on what is currently happening on Ganymede is the extraterrestrial contactee Elena Danaan, who has passed on the most recent intel from her Galactic Federation source, Thor Han Eredyon, about the visitors who are establishing an outpost on Ganymede to coordinate with the Earth Alliance until humanity is ready for open contact.
My third source is long-time Andromedan contactee Alex Collier who confirmed that there has been much recent activity on Ganymede, which possesses a number of large extraterrestrial facilities that have been present there for thousands of years.
I begin with intel from my long-time source JP who I've known since 2008, which was when he first contacted me about his extraterrestrial contact experiences in Brazil. JP revealed back on September 7 that he and other US military personnel had been assigned to covert Moon operations and began assembling large facilities there with the assistance of human looking extraterrestrials working with US Space Command.
In an earlier article, I discussed what JP had revealed about US military operations on the Moon that corroborated information being released by another contactee, Megan Rose, and her source, Val Nek, about the Galactic Federation building a new base on the Moon. The new moonbase would use secure technologies to prevent infiltration by hostile extraterrestrials from the Draconian Empire and Orion Alliance.
On September 21, JP first informed me about a large space convoy leaving the Moon and heading towards Ganymede to meet with an incoming group of friendly extraterrestrials. He told me:
Also, something good is happening. They're moving some technology from the moon to Ganymede. Among the soldiers everybody talking. Major space convoy… Sometime this week or next week the convoy leaves. Don't know the exact hit time. Earth satellite to Jupiter's satellite. 
The large space convoy would not be using rocket-propelled technologies to get to Ganymede, which would take more than a year. The space convoy would take a fraction of that time using antigravity, torsion field, and other exotic propulsion systems. JP let me know the route the Earth Alliance convoy would take:
To the Moon, then Ganymede..  But in between the Moon and Jupiter's satellite there's gonna be major stops like in Mars and in the astro belt..  Before reaching Jupiter's gravitational pull.
On September 27, JP asked me: "From your sources you know anything about going to Ganymede. The soldiers are still talking about it…"
I replied: "My Federation sources are not talking about Ganymede. Tell me what the soldiers are saying." JP continued:
"That they're moving some advance technology from the moon to the biggest moon in our Solar System … And when I heard you talk about the Jupiter meetings.. I really got interested. It's a moon that has a magnetic field and has a lot of water… There's massive facilities there already. We are just transporting a shit Load of stuff…. There's massive structures there massive … I remember them saying that there was a massive war there [Ganymede] a couple 1000 years ago…. All I know is an armada is heading over there… BIG Big ships
I have covered the Jupiter Meetings first revealed by Thor Han through Elena Danaan and later corroborated by Val Nek through Megan Rose in an interview. One of the pieces of corroborating data that I referred to was the announcement by NASA that the launch vehicle for the Clipper Mission to Europa, Ganymede's sister moon, had been awarded to SpaceX. I speculated that this was the cover for Musk to attend the Jupiter Meetings. His attendance, along with that of Jeff Bezos and Richard Branson, was later confirmed by Val Nek.
With this new intel from JP, it becomes clearer that the NASA Europa Clipper mission is a cover for a much larger space operation, an Earth Alliance convoy to travel to Ganymede to set up facilities to meet and interact with an incoming group of extraterrestrial visitors.
JP next had an encounter with a human-looking extraterrestrial who told him to prepare for being part of one of the upcoming military missions to Ganymede to meet with an incoming group of visitors. This did not come as a surprise to me since JP's recruitment into the US Army was facilitated by US special forces personnel who had several years earlier helped him take photographs of antigravity spacecraft flying near MacDill Air Force Base in order to promote disclosure. I analyzed JP's photos in a series of articles, including my latest book on the US Space Force.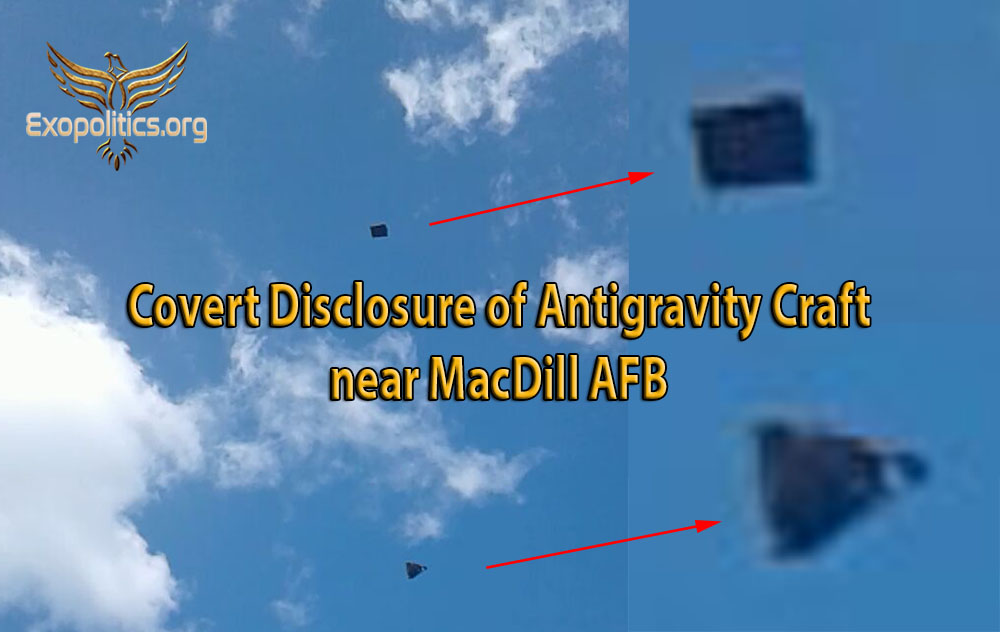 On October 4, I asked Elena whether she knew anything about "something big … coming into our solar system", she replied:
I also heard about another great return, of powerful benevolent forces, from another dimension and realm. A great force that has always tried to free Humanity of Earth from slavery. This also is back. We are up for a great grand finale.
This takes me to Elena's [E] latest intel from Thor Han [TH] received on October 10, which provides much more information about this incoming benevolent force, and the connection with Ganymede:
TH: The fleet from the Intergalactic Confederation has arrived in this star system. Their ships will be stationed around Jupiter for a while, until further notice to move nearer to Earth's orbit. The personnel and logistics are welcomed on the Ashtar outpost. High officials are staying at the Council of Five facility on the moon Ganymede. They come to evaluate the result of our common work regarding to the dismantlement of the Dark Alliance, and collaborate together with the Galactic Federation of Worlds a course of action for the next step.
Thor Han's information here is stunning confirmation for what JP had earlier revealed to me back in September. A multinational (Earth) alliance headed by US Space Command is sending a large convoy to Ganymede to meet with and collaborate with an incoming group of extraterrestrial visitors. Thor Han elaborates on this growing collaboration between the new visitors and the Earth Alliance:
E: What is the next step?
TH: Connecting with the Earth Space Force and evaluation of the potential for a civilian contact. We usually don't require their intervention but we recently requested their assistance to secure this timeline. You know, Terra is not like one of these stage 2 or 3 civilizations that the Galactic Federation of Worlds rescues from external interference. Terra is special. It bears the seeds they planted.
E: Can you talk about that?
TH: They are our forefathers. They seeded us, here in Nataru. Terra, like a few other places in this galaxy, has been for a long while one of their particularly loved grounds for experimentation about human development and consciousness. Such as in Mana (K62-Lyra). They are the seeders.
E: I understand they are a bunch of different races, aren't they?
TH: Yes, they are very diversified but not as widely diversified as the life-forms they created.
E: How do you "create" life-forms?
TH: By hybridization. It is a great amusement for them but there is a serious underlying matter. They work in accordance with Source. Of course, they do NOT create all life forms; this is the creation of Source; but they rather play with the material to create hybrid races and populate worlds.
This is a fascinating development since it dovetails with the information provided by several researchers and contactees about humanity's extraterrestrial origins and how different races seeded humanity. The oldest reference to such information comes in biblical texts such as the Old Testament that refers to the Elohim as humanity's creators.
Alex Collier says that he was told by Andromedan extraterrestrials that humanity was a hybrid species containing the genetics of 22 extraterrestrial civilizations. In his book, Defending Sacred Ground, Alex spoke about Ganymede being used as an outpost by the Andromedans: "The Andromedans have huge mother ships on Jupiter, [and] the moon of Ganymede."
Therefore, it is very possible that this new group that has established a presence on Ganymede is related to one or more of these 22 civilizations. Elena's conversation with Thor Han continued:
TH: Did I tell you about the Nine Elders?
E: Yes, you did.
TH: They are the highest level of individuated consciousness before Source. Some call them the Nine Gods, others the Nine Prophets of Source. They do not live in a definite dimension but in no dimension; I mean, for you to understand: they dwell in-between the created universes, in a place where time and space are uncreated. We call it: the Void. Or the Sanctuary. Their consciousness encompasses all consciousnesses. They can fractally divide themselves to be present simultaneously in as many places as they wish, for they do not travel in space, nor in time, but they connect to a location and an entity when they want to pass on a message, or act, whatever the distance, whenever the time. For them, time occurs only when they connect to a space-time continuum. They are the first children of Source.
E: Archangels?
TH: Higher than that. They are pure consciousness, non-incarnated, shapeless, but with each their own individual thinking, although binding as one. Nine mouths, one heart. They are the Nine, they have no other name.
E: Can they be called the Council of Nine sometimes?
TH: Well yes, sometimes. You know there are a tremendous lot of councils. These Nine are an intergalactic sort of council, and you have also the Nataru (this galaxy) Council of Nine, which is now "The Five". And at the head of the Zenae (Andromedans), you have also nine elders.
At this point, it's worth mentioning that the first reference to a Council of Nine interested in human affairs came from channeled communications involving Dr. D.G. Vinod, who worked with the famed psychiatrist Dr. Andrija Puharich back in 1952. Puharich had several psychics channel the Council of Nine, including famed Israeli psychic Uri Geller and later Phyllis Schlemmer.
Her book, The Only Planet of Choice summarizes 20 years of research and communications with the Council of Nine. Importantly, Gene Roddenberry attended some of the Council of Nine channeling sessions and asked them questions. This inspired the creation of the TV series Deep Space Nine where a mysterious group of incorporeal extraterrestrials called the 'Prophets' who occupied non-linear time inside a wormhole that instantaneously connected different parts of our galaxy.
What Thor Han next had to say about the Council of Nine has an uncanny resemblance to the Prophets in Roddenberry's Deep Space Nine:
E: And the Galactic Federation has a High Council of 25, isn't it?
TH: 24 plus one, the law-keeper. This one settles the final decision, but this task takes turns. The Law-Keeper is replaced by another member of the council every 10 cycles.
E: Based on what cycle?
TH: A fractal of the temporal cycles of this galaxy.
E: Are the Nine also coming in our star system now?
TH: (laughs) They do not need ships to move. Their mind can connect to everywhere. They can take any shape, instantly teleport and materialize in a temporary biological vessel, related to the species they visit. They can change into anything. Biological forms, elements such as fire, water…
E: Why so then, did they leave all these events happening in this star system?
TH: Understand: the Nine are above everything, they overlook the stories of all creatures populating these universes, rarely playing a role at an individual level in the balance of things.you
Elena next goes on to ask about an extraterrestrial organization she calls the Intergalactic Super-Confederation, which she described in her most recent book, We Will Never Let You Down. She describes it as an apex intergalactic organization with a higher status than the Council of Nine, Andromeda Council, Galactic Federation, Ashtar Command and other extraterrestrial organizations operating locally in our galaxy.
E: You said that Terra is special, and dear to the heart of the Intergalactic Super-Confederation… oh what is the exact name, by the way?
TH: They have their own name, which is in frequency, not translatable in human language. We do, in Taami, name them Ard Oraa Tu, but it is a very faint translation of a multidimensional frequency-based language. We rather like to call them: "Do", the Guardians, because that is what they really do. (Thor Han is here answering my question about the Intergalactic super-confederation, not the Nine)
It's significant that US Space Force personnel chose to refer to themselves as Guardians, and are now directly liaising with a group of visitors called the Guardians or Prophets.
To sum up, according to Thor Han, the recently arrived extraterrestrial race that has entered our solar system and established a presence on Ganymede, is the Intergalactic Super-Confederation. It is here to oversee the incredible transition about to take place on Earth and our solar system, and to liaise with the newly created Earth Alliance comprising 14 spacefaring nations and companies that participated in the July Jupiter meetings.
In addition, Thor Han revealed that an intergalactic Council of Nine known throughout our galaxy as 'Prophets' or 'Guardians', has also arrived interdimensionally to observe how events play out in our solar system.
I spoke with Alex Collier on October 11, and he said that the new group of extraterrestrial visitors had indeed made a beeline for Jupiter and established a presence on Ganymede to watch events unfold in our solar system. He said that Ganymede has enormous facilities that date back many thousands of years. When I told him about JP's intel about a space convoy heading for Ganymede, Alex said that they likely had been assigned one of the huge facilities on Ganymede as a forward base of operations.
There is a very important synchronicity happening on October 13 that supports the above information. Jeff Bezos' Blue Origin spacecraft is scheduled to launch with William Shatner as one of the four astronauts. According to Elena, the Blue Origin uniforms are a close match to the uniforms of Earth Alliance personnel interacting with the Galactic Federation and other extraterrestrial groups.
My speculation is that the October 13 Blue Origin mission is a cover for Shatner and the other three astronauts secretly traveling to Ganymede to participate in the welcoming ceremony for the newly arrived Intergalactic Super-Confederation, and possibly even the Council of Nine. Shatner is a tremendously popular worldwide figure and would make an excellent cultural ambassador for Earth in initial contact meetings with such an important group of visitors. Shatner's participation in such meetings would also herald humanity officially entering into a Star Trek future.
In conclusion, there are three independent sources that confirm that a powerful new group of extraterrestrials have arrived in our solar system, and established a presence on Jupiter's moon Ganymede. It is more than coincidental that NASA's Clipper mission to Europa was announced back in July, as it provides the perfect cover for a large space convoy to be secretly assembled and sent to its sister moon Ganymede without arousing too much suspicion. The large convoy and development of a human presence on Ganymede at one of the large facilities there also helps explain the worldwide labor shortage that I have previously discussed.
Finally, the Blue Origin space mission involving William Shatner, with his deep connection to the Star Trek franchise, does lend plausibility to the idea that humanity has officially entered into an exciting new phase with a highly evolved group of extraterrestrial visitors, depicted in Deep Space Nine as the Prophets, that have taken up residence on Ganymede.
© Michael E. Salla, Ph.D. Copyright Notice
[Video Version of this article is available on YouTube and Rumble. Podcast available on Apple, Spotify and Google]

I wish to thank Elana Danaan for relaying Thor Han's update and sharing her drawing of the incoming extraterrestrial space fleet. Her YouTube channel is https://www.youtube.com/elenadanaan
[October 13 – Author Note Gene Roddenberry would employ teams of writers and producers to come up with different episodes of Star Trek and its sequels based on his original ideas. Rick Berman and Michael Piller are widely acknowledged as the official creators of the Deep Space Nine series which first aired in 1993, two years after Roddenberry's death. Roddenberry did attend Council of Nine channeling sessions and the close resemblance between them and the Prophets in the DS9 episodes does suggest that this was another case of his writers and producers introducing ideas he first discussed and developed with them. So while it can be stated with confidence that the DS9 was inspired by Roddenberry's attendance at Council of Nine channeling sessions, it is incorrect to attribute creation of the DS9 series to him. I have therefore updated my article accordingly.]
Related Articles & Podcasts
For a complete list of articles and interviews concerning the Galactic Federation and/or featuring Elena Danaan, Megan Rose,  and other sources click here.