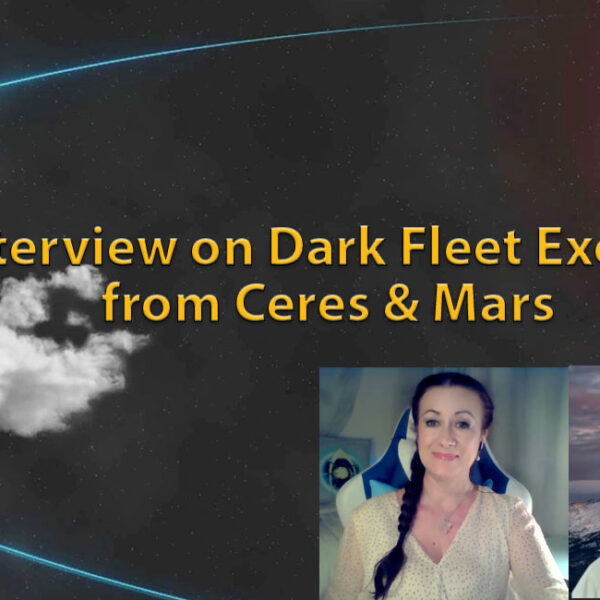 The latest intelligence from the Galactic Federation of Worlds is that the planetoid Ceres, has just been liberated, according to extraterrestrial contactee and former French archeologist, Elena Danaan.  In this Exopolitics Today interview, Elena presents the most recent intel she has received from her primary Federation contact, Thor Han Eredyon about Ceres and Mars. Tony Rodrigues, who claims to have spent approximately 13 years on Ceres as a slave for the Dark Fleet, along with having spent several months on Mars, is also interviewed about his experiences.
Both Elena and Tony are questioned by Dr. Michael Salla about their reactions to the latest updates from the Galactic Federation, and what it means for humanity's expansion into space. Find out how the Galactic Federation works with the Earth Alliance in liberating worlds formerly controlled by the Dark Fleet and their extraterrestrial allies. Learn what happens when a world is liberated from its former overlords, and what expectations the Galactic Federation has for Earth nations in taking control over our solar system. Discover how the Artemis Accords fit into unfolding events in our solar system.
Interview available on YouTube or Rumble
The telepathic messages from Thor Han read out by Elena Danaan during the interview are the following. 
Aug 21 2021
"The fate of the Ceres colony has been debated with great attention, until lately coming together with a common decision, with the Zenae Council and the Earth Alliance.
It was decided that in reason of a large civilian colony, settled for a period of time long enough to officially name them as planetary residents, Ceres would not be evacuated. Instead, we will force the Nachtwaffen military personnel to leave, by means of agreements in the first place, or force if necessary. We firmly believe that Ceres needs to officially become a free world, and it will eventually."
Aug 26 2021
"Mars is free, Deimos is being evacuated."
"The situation on Mars is chaotic at the moment, as the local Martian resistance is rushing to take hold of the underground facilities that have been evacuated. All human personnel was safely sent back to Terra and will be replaced. There is now a situation where the Martians need to comply to the recent agreements reached between their leaders, the Galactic Federation of Worlds, and the new Terran corporations allowed to settle colonies and conduct their scientific and commercial operations. I trust this will go well, for this is a new era of prosperous and empowering cooperation for the Martians' benefit. They just need to calm down now, in this euphoric celebration of their victory."
Elena Danaan's website is available here. Tony Rodrigues' website is here.
Earlier Exopolitics Today Interviews with Elena Danaan

Earlier Interviews with Tony Rodrigues on ExoNewsTV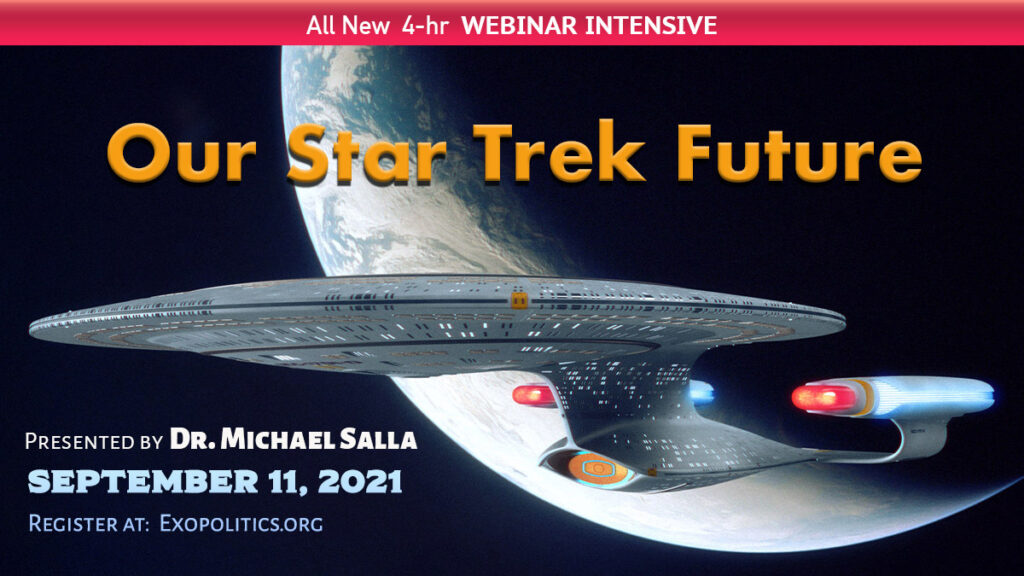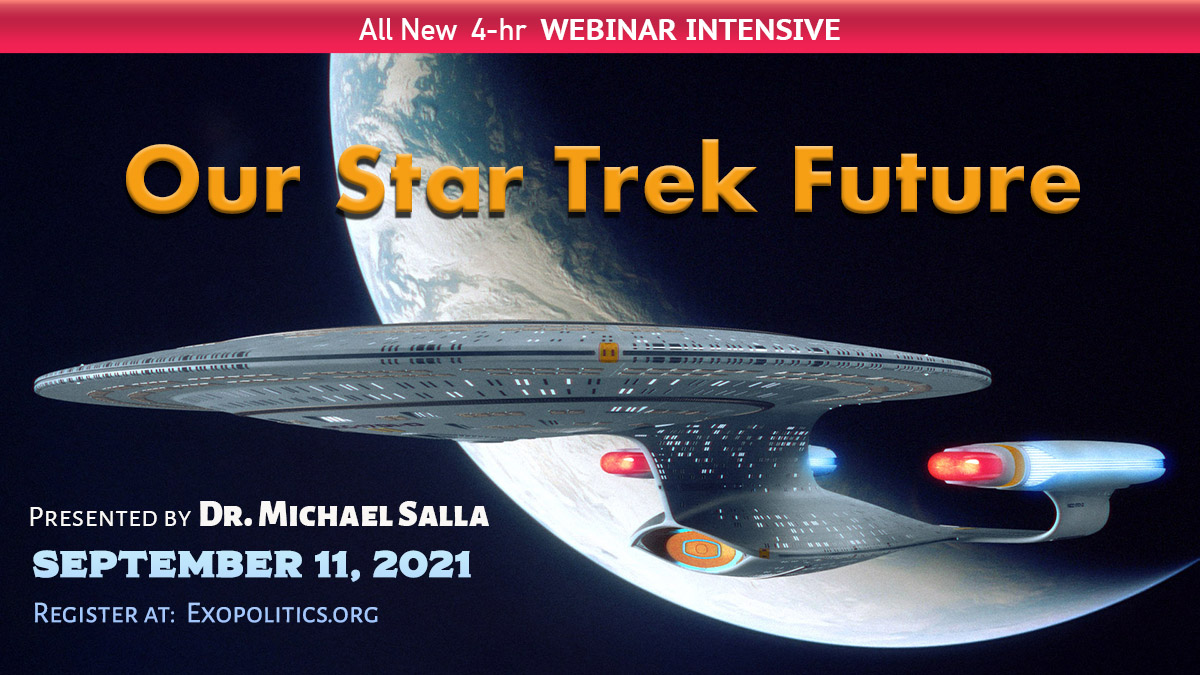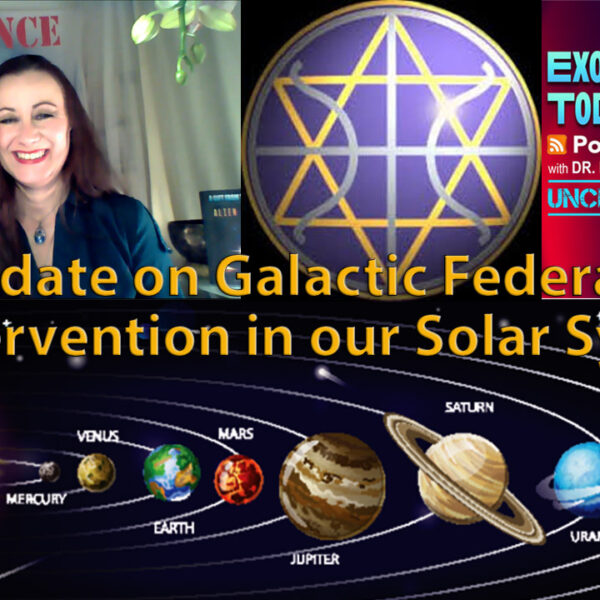 In this Exopolitics Today interview, Elena Danaan begins by giving a short account of her work as a professional archeologist for 20 years, and what she learned during her time in Egypt and evidence of extraterrestrial life. She goes on to give a comprehensive update on ongoing "Galactic Federation of Worlds" intervention on the Earth, Moon, Mars, Phobos and recent diplomatic meetings on Jupiter, which handed over responsibility of the solar system to a consortium of space faring nations making up the Artemis Accords.
Elena discusses how regressive extraterrestrial alliances—the Draco Reptilians and Orion Alliance—have been forced to abandon many of their outposts in the solar system. This has not only impacted the German-led "Dark Fleet" but also the Interplanetary Corporate Conglomerate (ICC), which used Antarctica and Mars as major bases of operations. Both the Dark Fleet and ICC have been forced to evacuate facilities on Earth, Moon, Mars, and elsewhere in the solar system according to Elena. On Mars, this has led to major bases being evacuated and the liberation of a captive slave work force.
Elena's startling information is corroborated by major developments in space as explained by Dr Michael Salla, who gives an account of how the Artemis Accords has led to major spacefaring nations quickly setting up space commands that aim to work alongside the US Space Command. Critically important is the eclipse of large aerospace companies such as Lockheed Martin, Northrup Grumann, Boeing, etc., that were affiliated with the ICC, and the rise of new aerospace companies such as Space X and Blue Origin which are being contracts by NASA to achieve important goals under the Artemis Accords.
The truth that emerges is that the Galactic Federation is encouraging the Earth Alliance/Artemis Accords nations to work with new "progressive companies", rather than those previously associated with the discredited ICC. What is vitally important about Elena's information is that it is real time observations by a member of the Galactic Federation who has been given permission to reveal the truth of what is happening today on Earth, the Moon and elsewhere in our solar system.
Interview available on Rumble and YouTube
Earlier Exopolitics Today Interviews with Elena Danaan
Further Reading/Podcasts
---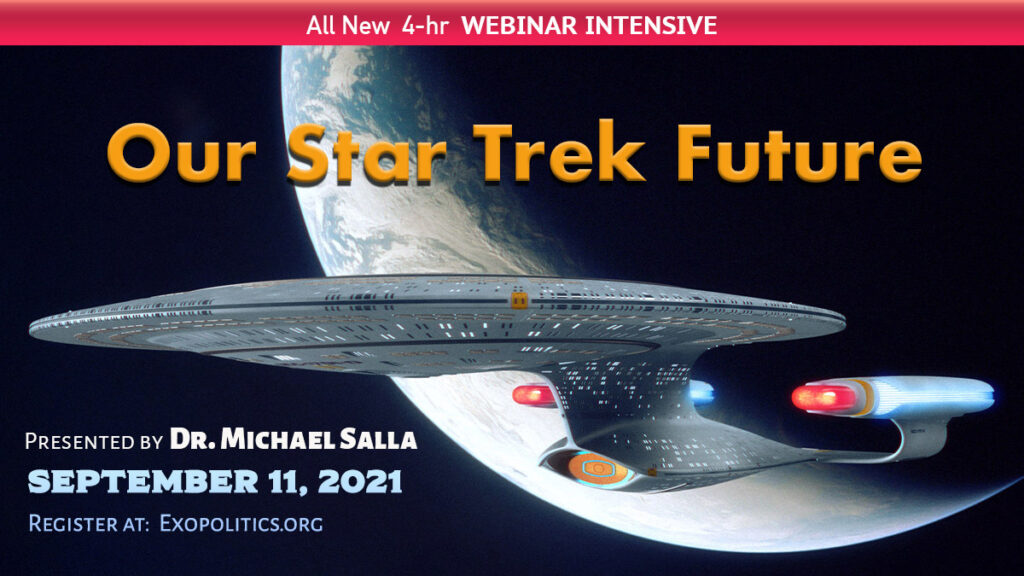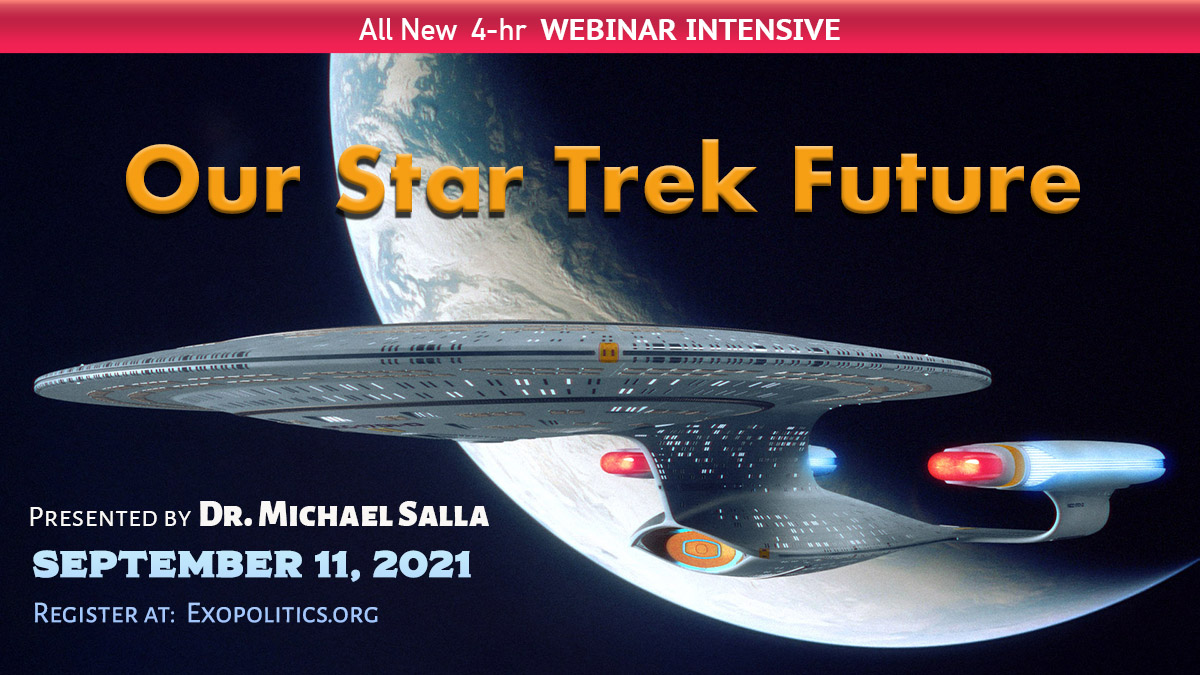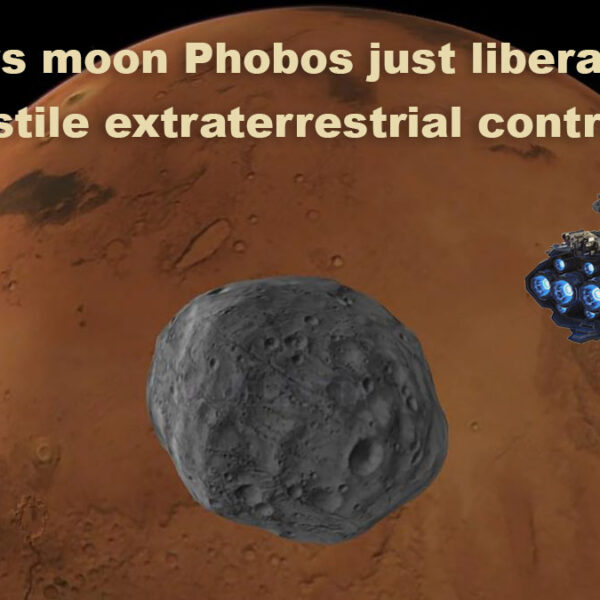 According to Elena Danaan, a former professional French archeologist, the latest real-time intelligence data received from the Galactic Federation of Worlds is that Mars' largest moon, Phobos, has just been liberated from a hostile extraterrestrial group she identifies as small Gray aliens from Zeta Reticuli. Her startling information is supported by scientific data and historical evidence indicating that an aggressive extraterrestrial species was indeed based somewhere in the interior of Phobos and was opposed to humans gaining any detailed knowledge of what was happening there.  
On Saturday, July 24, I received Elena's latest update from her primary contact with the Galactic Federation, Thor Han Eredyan, who regularly communicates with her via a physical implant she received at the age of nine. This is what she sent me via email:
Contact today. It seems to be a repeating pattern that Thor Han contacts me in the early morning, as he is usually back to the Station after completing a mission. His energy was soft and peaceful today, as he gave me the news. Phobos, one of Mars' satellites, had been liberated by the forces of the Galactic Federation. It was a very big operation, highly sensitive due to the presence, inside of this hollowed out orbital facility, of a large number of human prisoners.
The idea that Phobos is a hollowed out orbital facility is supported by scientific data. Speculation about Phobos being hollow initially emerged in the 1950s and 1960s due to its unusual orbit. The European Space Agency launched its Mars Express mission in 2003 and eventually released a report on what was discovered about Phobos. The report was published in Geophysical Research Letters in May 2010 and stated:
We report independent results from two subgroups of the Mars Express Radio Science (MaRS) team who independently analyzed Mars Express (MEX) radio tracking data for the purpose of determining consistently the gravitational attraction of the moon Phobos on the MEX spacecraft, and hence the mass of Phobos… We conclude that the interior of Phobos likely contains large voids. When applied to various hypotheses bearing on the origin of Phobos, these results are inconsistent with the proposition that Phobos is a captured asteroid.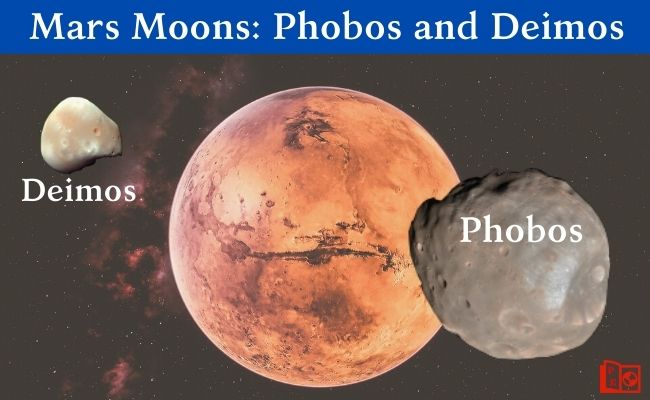 As the European Space Agency report clearly confirms, Phobos has large caverns, substantiating key elements of the hollow moon hypothesis. Furthermore, the report adds that Phobos is not a captured moon, thereby supporting the claim that Phobos was artificially placed in Mars' orbit and is used as a base by one or more extraterrestrial groups.
Elena's July 24 communication continues as follows:
Phobos, truly named by the Galactic Federation "Tyr 2", has been a possession of the Xrog-Shambtbahali from Zeta Reticuli, small greys working for the Nebu [extraterrestrials from the Orion Constellation]. This place was a central facility for treating human abductees brought from Earth, chipping them with trackers and preparing them for the different programs they would be used in. The reason why these operations were a delicate matter was the presence of all these unfortunate people, which needed to be freed before any military operation could be conducted. This is the difficult part in all of this. There are hostages and slaves in mostly all the enemy outposts, and these lives are to be spared. So it raises the complexity of any action to a high level.
What evidence is there that Phobos has been used as a slave outpost of captured humans by an aggressive group of extraterrestrials? There is significant insider and circumstantial evidence that does corroborate Elena's claim here.
In July 1988, the Phobos 1 and 2 missions were launched by the Soviet Union. The performance of the Phobos 2 spacecraft was flawless as it entered Mars orbit, took 38 photos, and then proceeded on towards Phobos. As Phobos 2 approached the moon Phobos in March 1989, a 20 kilometers-long ellipse-shaped object was photographed heading towards Phobos 2, and all communications were then lost.
Soviet scientists said that Phobos 2 was next spinning out of control, as though it had been impacted by an object. The scientific data about Phobos 2 and its sudden demise led to much speculation that there was something happening inside the moon Phobos, which its occupants did not want humanity learning about. If Phobos was an extraterrestrial base with captured humans being treated as slaves, as Elena claims, then this would be a good reason for why the Phobos 2 spacecraft was targeted and incapacitated.
Furthermore, the idea that there exists a slave trade involving captured humans is something I have discussed previously in relation to the Siemens company secretly building several billion RFID tracking chips in the 1980s and subsequently destroying all evidence of their construction. In a September 8, 2015 article, I cited compelling insider testimony and gave reasons for why it can be concluded that a galactic slave trade is in existence.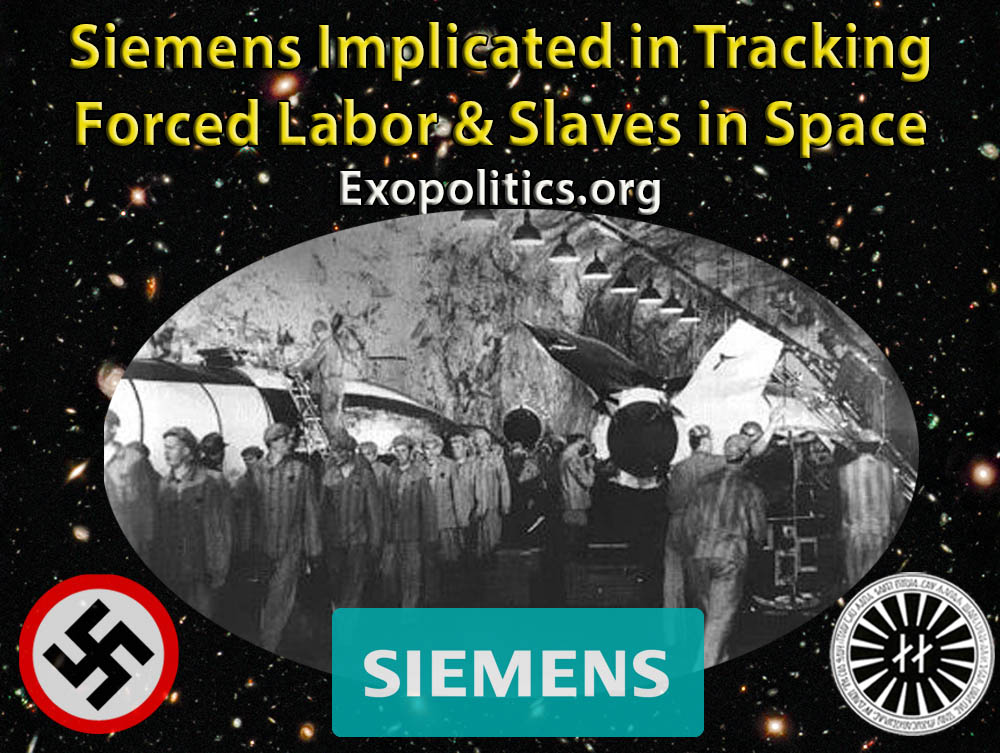 Elena's report continued:
The next target of the Federation's forces is "Tyr 1", alias Mars' other main satellite Deimos, which is held by the Maytra [a taller type of Gray extraterrestrial]. It is a slave sorting place where freshly abducted humans are brought to be dispatched to diverse destinations. Similar facilities existed on the hidden side of Earth's moon, before it was recently liberated and given back to the Terrans.
Elena's claim here about the Moon being recently liberated is supported by the influx of private companies and nations that are planning to send missions to the Moon with the intent of building bases there beginning in 2024. The colonization of Mars using commercial space companies is planned to begin shortly afterward by companies such as SpaceX.
Furthermore, the Artemis Accords have created a multinational space coalition, with the US at its core, that makes space colonization and commercial activities on the Moon, Mars, and in space possible. All these groundbreaking space developments suggest that there has been a dramatic change of management when it comes to the Moon and celestial bodies elsewhere in our solar system, as I have discussed in an earlier article.   
So far, the evidence supporting Elena Danaan's startling information is primarily circumstantial, but it is nevertheless consistent with what a number of insiders have been revealing over the last few years. Ever since I began working with Elena in investigating the death of one of her sources, the supersoldier, Steven Chua, and unfolding events in Antarctica, I have been impressed with the accuracy of her intel and how it matches with recent real-time data concerning Antarctica and outer space.
There appears to have been a significant shift in exopolitical affairs that has allowed human space exploration in the public arena to move forward, after having been stifled ever since the 1970s Apollo Moon landings. While secret space programs established bases on the Moon, Mars, and elsewhere in our solar system, all this was kept out of the public arena, thereby preventing the emergence of large-scale public space programs.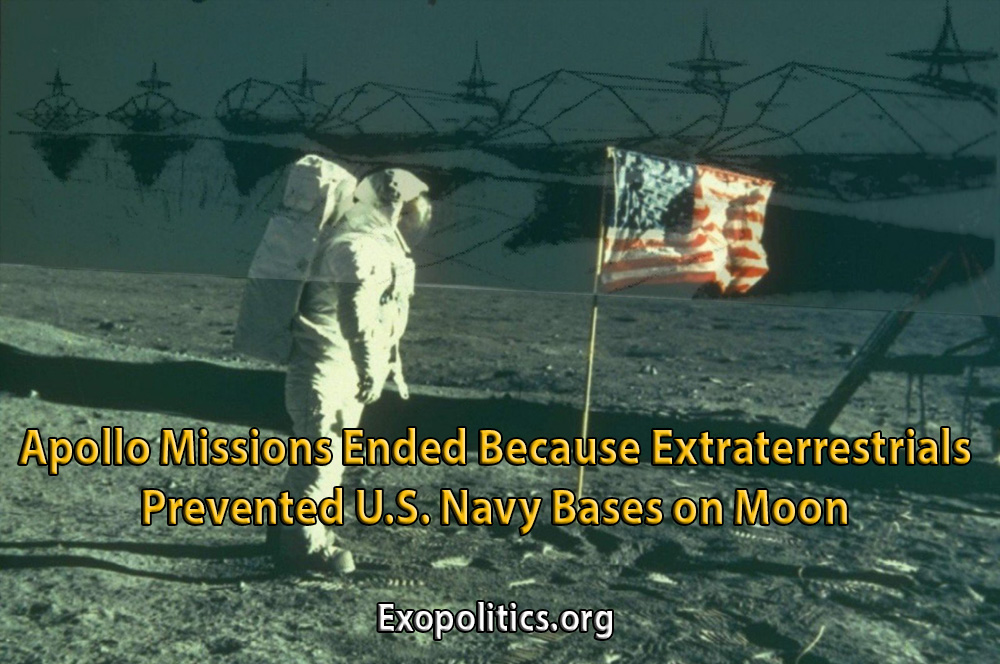 The proliferation of private companies and national space agencies venturing boldly into space is not accidental in my view. These private and public programs clearly point to recent exopolitical events that have changed the situation for humanity in a significant way with regard to our solar system.
Elena Danaan is among the very few credible extraterrestrial contactees with accurate intelligence on real-time space events involving the Galactic Federation of Worlds. The full truth about extraterrestrial affairs in space will certainly not be revealed by official channels through their limited hangouts and embedded operatives in the full disclosure community. Nor will it emerge through Freedom of Information Act requests, regardless of the sincerity, competency, and determination of those making such requests. It is through sincere individuals like Elena Danaan with an understanding of the scientific evidentiary process—gained through her 20-year career as a professional archeologist—that we can hope to learn the full truth, without any compromised agenda.
Her latest intel update from Thor Han suggests that the Galactic Federation is genuinely acting against hostile extraterrestrial civilizations on Mars, the Moon, the Earth, and elsewhere in our solar system. The clearing out of both of Mars' moons of hostile extraterrestrial civilizations that have previously impacted scientific missions there, is a crucial development.
Elena's intel suggests that the solar system is indeed in the process of being handed over to humanity and that a set of meetings on Jupiter did recently occur making this official. In the meantime, human groups such as the Deep State, the Dark Fleet, and an interplanetary corporate space program, which previously worked with the negative extraterrestrial groups, are losing power to an Earth Alliance of White Hats, the US Navy's Solar Warden space program, Dark Fleet defectors, etc., that are working with the Galactic Federation. 
© Michael E. Salla, Ph.D. Copyright Notice
[Note: Elena Danaan's YouTube Channel is here & her website is here]
[Video version of this article is available on YouTube or Rumble]
Further Reading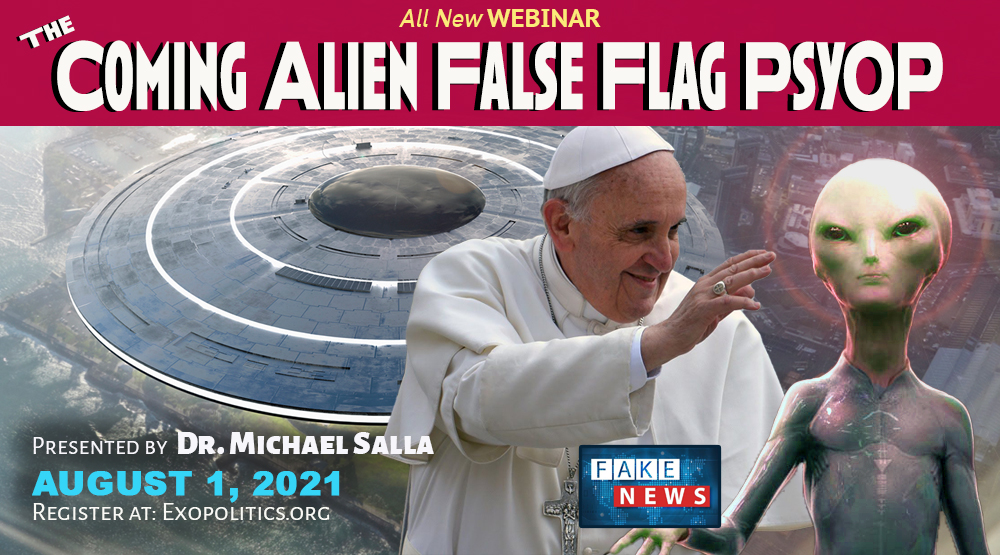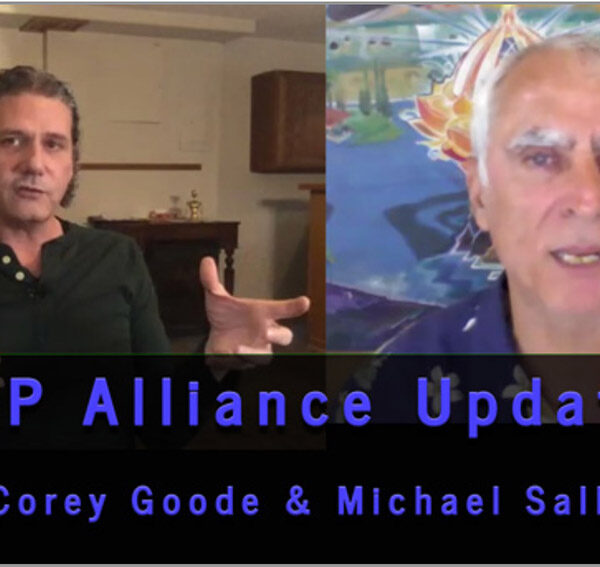 Below is a video featuring an interview with Corey Goode about the latest Secret Space Programs (SSP) Alliance updates. Corey describes being taken on board a Mayan SSP craft where he met with his long time contact, Gonzales, who briefed him on the current situation on the Earth, Moon and Mars, activities of the Dark Fleet, and what is happening outside of our solar system.
The situation in our solar system is one of heavy repression and lockdowns as the Interplanetary Corporate Conglomerate (ICC) is interrogating personnel to find saboteurs and infiltrators from the SSP Alliance. Corey explains that the human workers on Mars are too beaten down and intimidated to offer much resistance to the ICC. He further explains that while Dark Fleet bases on the Moon, Mars and elsewhere in our solar system have been taken over by the ICC—due to a solar system-wide lockdown. However, the Draconian extraterrestrials still continue to operate, and their underground facilities have not been taken out.
The news from outside of our solar system was more encouraging with the Global Galactic League of Nations (GGLN) finding extraterrestrial allies and becoming more autonomous in their operations due to being cut off from our solar system. Corey states that the GGLN has broken away from ICC control, is now actively working with one or more Galactic Federation type organizations, and has fulfilled its Continuity of Species purpose in the event of catastrophic events in our solar system. Corey has previously discussed prospects of a powerful solar flash event taking place in our solar system.  
Overall, the exopolitical situation described by Corey is very tense and precarious, mirroring contemporary global events. I've included below the embedded video of our interview the relevant text of the update Corey sent me.
At the end of the interview, Corey announced the upcoming 'The Ascension Summit' which will be held in Colorado Springs on August 12-15, 2021. More info here.
Finally, I discussed my new book, Space Force: Our Star Trek Future, and upcoming May 22, 2021 Webinar, 'Antarctica, Dark Fleet and Humanity's Liberation,' which goes into detail into the Antarctic origins of the Dark Fleet. More info here.
Michael Salla, Ph.D.
[May 15, 2021 Update – Transcript of Interview is now available – click here]
Edited version of text of Update from Corey Goode via Skype
[Forwarded from SBA – Ascension Works TV (Corey Goode)]
… The SSP Alliance had made progress in spreading information about atrocities within the Military levels of the MIC SSP because of the intel Sigmund provided them prior to leaving their service and going to work for the SSP Alliance. This information had made its way across a few of the SSP's including the Global Galactic League of Nations (GGLN) who we are finding out has recently been working loosely with one of the galactic federations (Of which there are several).
The GGLN is in a position to where they may pull away from the ICC's leadership/control and become independent human colonies/bases of their own (Break Away Civilization). They are well aware of the future solar flash in our solar system and are preparing in case they are to be one of the few remnants of our species (Just in case). The ICC has also been investigating sabotage missions that have crippled many of their deep space missions as well as caused catastrophic damage to some of the facilites that produce technology used in trade with over 900 other ET races.
Because of these operations (By Alliance and people waking up in the programs) the ICC has locked down their facilities in super fascist manner. We have seen a lot of weird debris falling from the skies recently among other things. The LOC and its MIC SSP equivalent on the surface of Earth have been heavily enforcing the flight corridors with lethal force. There has been a major witch hunt for SSP Alliance moles in all of the SSP's by order of the ICC. Much more to come!
More recent interview updates with Corey Goode
More Information about Corey Goode and his online courses are available at CoreyGoode.com
---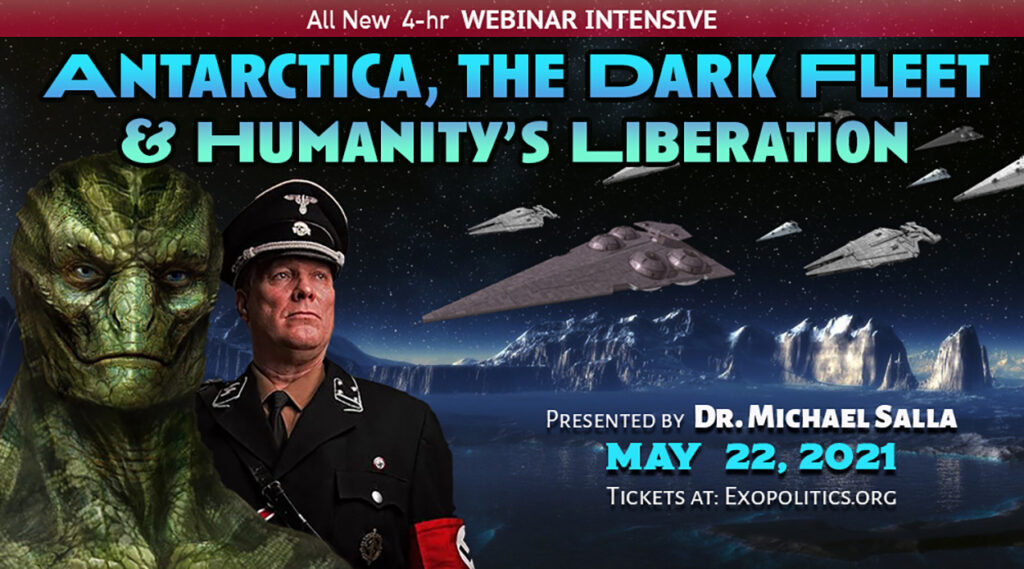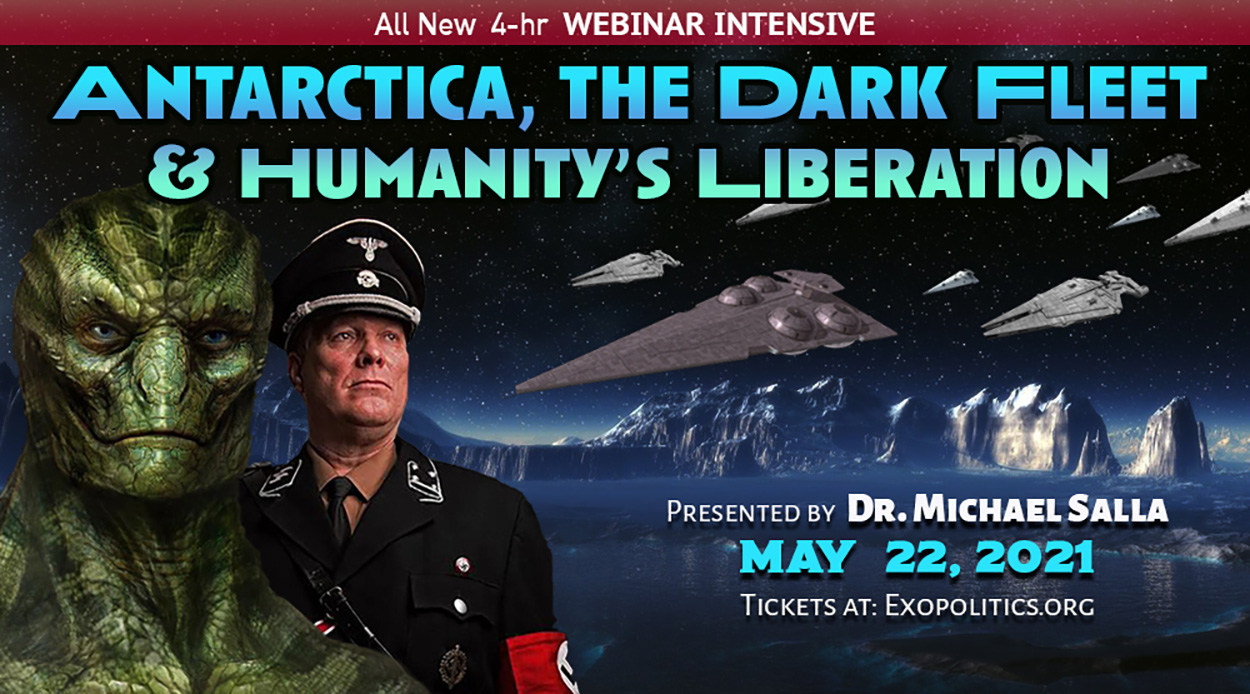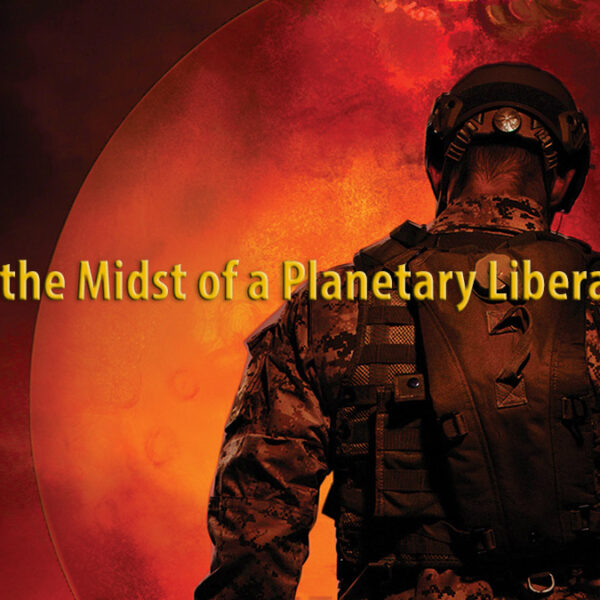 On April 30, Elena Danaan, a former professional archeologist whose claims of contact with extraterrestrials from the Galactic Federation of Worlds have gained widespread attention, delivered a bombshell report about an ongoing series of military raids on Mars that aim to destroy the bases of a rival extraterrestrial alliance: the Draconian Empire and the Orion Collective. These extraterrestrial bases were created to suppress the indigenous Mars population; manage the operations of human colonists associated with a German breakaway group called the Dark Fleet (aka Nacht Waffen); and oversee major Earth corporations that have relocated to Mars.
According to Elena, the Galactic Federation has begun helping liberate Mars from the influence of the Draconians and Orions by supporting indigenous Martians with supplies, weapons, and tactical information. The Federation has also been assisting a local resistance movement that exists in the human colonies that have been established on Mars.
While providing logistical and tactical support to local resistance forces, the Galactic Federation has been using its advanced technologies to incapacitate Reptilian and Orion extraterrestrials, thereby enabling the Martian resistance to strike against their extraterrestrial overlords and human minions.
In order to better understand Elena's report, I thought it would be helpful to provide a brief background on Mars and its recent history in terms of covert human colonization and historic resistance by an indigenous Martian population.
The colonization of Mars began in the 1950s when the Draconian and Orion Alliance helped the breakaway German colony that had established bases in Antarctica and the Moon establish the first German bases on Mars, using advanced Haunebu flying saucer craft that initially made up the Dark Fleet.
As a result of agreements between the Eisenhower admiexnistration and the German Antarctica Colony (aka Fourth Reich), the Dark Fleet's bases on Mars were significantly expanded. Most importantly, the US military provided the Dark Fleet with nuclear weapons that were used against the indigenous Martian population comprising local Reptilians, Insectoids, and other less evolved species that resisted the German colonial expansion and the Draconian and Orion incursions.  
With the famous brain drain of the 1960s and 1970s, launched under the cover of the US Apollo Program, the Dark Fleet presence on Mars grew substantially. Millions of people–many of whom were taken from Earth under false pretenses—expanded the German colonies and created new ones in conjunction with major Earth corporations.
These new corporate-run colonies have been called the Interplanetary Corporate Conglomerate and they are run by a 'superboard' comprising retired or serving CEOs from major corporations. The relocation program to Mars has apparently been greatly accelerated over the last few months as the Deep State is on the verge of a major collapse on Earth. This has led to a major exodus by compromised officials, as discussed in my previous article commenting on Elena's information.
With the help of the Draconian and Orion Alliance, the Mars colonies became so technologically advanced that they eventually were trading with up to 900 extraterrestrial civilizations.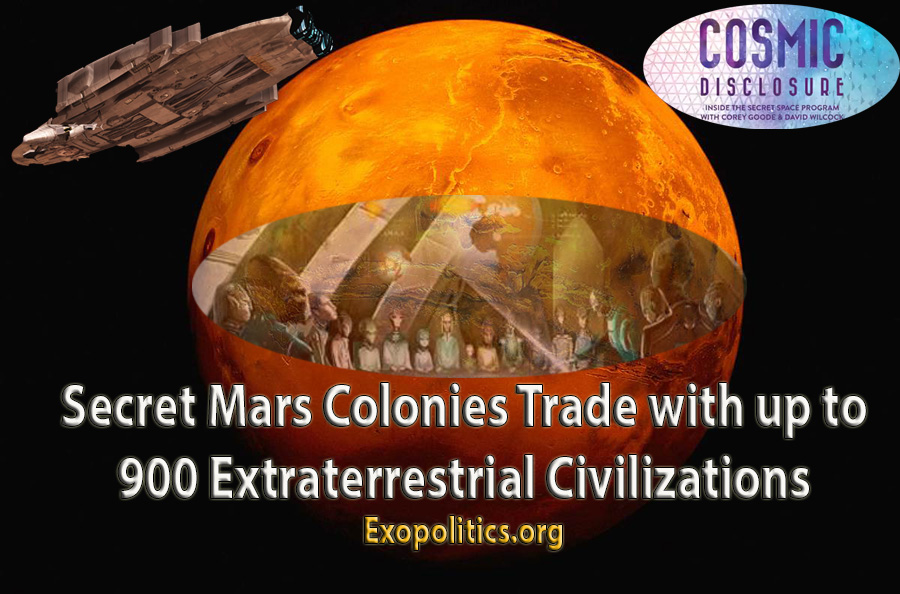 The Mars colonies were equipping mercenary forces recruited from all major countries on Earth to join the Dark Fleet for distinct periods of service. The infusion of personnel, equipment, and resources enabled the Dark Fleet to expand its operations significantly.
Soon the Dark Fleet had powerful fleets of spacecraft with well-armed troops that could fight alongside, or on behalf of, Reptilian and Orion extraterrestrials in interstellar wars of conquest. This meant that the bulk of the Dark Fleet's operational forces, at any one time, would be located outside of our solar system. This brief background provides the necessary context to better understand Elena's stunning report.
What follows is my transcript of her report which was delivered verbally and is available on YouTube. Elena's report begins:
April 30, 2021, the date of the situation [report] on Mars given by Commander Thor Han Eredyon from the Galactic Federation of Worlds. Raids from the Galactic Federation are continuing by a series of Mars raids on the Reptilian facilities. The Martian resistance has been armed and enforced and helped by the Federation and they are fighting the Reptilian occupants and all their allies, and in their allies, there is also an outpost for the Dark Fleet in Mars as well, but not only, there are earth militaries there belonging to other corporations. There is a lot of corporations on Mars that sought refuge there and that had moved, relocated recently because it was starting to smell bad on earth. The alliance was starting to win over them by all their work in the DUMBs (the military's underground). So now what's happening on Mars, still attacks from the Galactic Federation. The Ciakahrrs are totally pissed off.
Elena is here pointing out that the Galactic Federation is helping the Martian resistance, comprising humans, local Reptilians, and other indigenous groups, against the Draco Reptilians (led by the Ciakahrrs) their Orion partners, and the Dark Fleet. It's important to keep in mind here that there are two Reptilian groups involved in the fighting—on both sides of the conflict, just as humans are fighting on both sides.
Her report continues:
The thing is that the Federation is working at isolating and then treading piece by piece [in battle strategy]. They are not, the Galaxy Federation is not able to face in full combat, complete, all their fleet face-to-face with the Ciakahrr Empire and Orion group. They're not powerful enough. So what they do is use strategy.
Importantly, Elena is here pointing out that as far as the overall number of space battle groups and personnel are concerned, the Draconian and Orion Alliance are vastly superior, thereby forcing the Galactic Federation to use stealth and covert operations to achieve their goals. This is well illustrated by the Federation's strategy of assisting local Mars resistance groups and incapacitating Draconian and Orion personnel through various means.
Startling corroboration for Elena's information about the respective sizes of the Federation and their Draconian/Orion opponents comes from a recent remote viewing session by the Farsight Institute. In the sessions, the remote viewers observed that the Galactic Federation of Worlds is no match, numerically speaking, with their Draco Reptilian and Orion opponents. Stealth and covert operations are thereby the mainstays of how the Federation deals with a hostile planetary situation such as that on Earth and Mars.
Elena went on to say:
I am not always authorized to tell you what I know from Thor Han, but this I can tell. They have forced all the elites and the heads of the Terran bad military to leave the planet, not to declare war on the planet, you know, and damage a lot of things and kill civilians. They didn't want that, so the plan was going well, and all the dark elites were just coming at the surface, you know, and then most of them have relocated on Mars. The heads of corporations and also the corporations that own the satellites in orbit of Earth, the harmful satellites, it was to be activated to work with the [micro]chipping of the population, even goes beyond that but not talking about that here.
Here Elena is reporting on the exodus to Mars due to the Galactic Federation neutralizing all attempts at fostering a US civil war, major false flag events, and a Third World War. This means that the Deep State agenda on Earth is collapsing, and elites don't want to remain here to face justice for their many crimes.
Elena continues her report:
What's happening on Mars is that the Reptilians are panicking. They are asking assistance from the Dark Fleet. Everyone is cut from each other. The Dark Fleet has been hammered by the Federation, hammered, they're still there but very, very damaged. There has been a lot of attacks and fights on the outposts of the Dark Fleet in this solar system. So, they're not anymore able to help the Reptilians in combat against the Federation. They've withdrawn, they say no, we can't do that at the moment.
So, the deal in the past with the Reptilians with mutual assistance, well, it's not working anymore. So, the Reptilians are turning their attention away, and they are turning their attention away trying to contact the Dark Fleet that is out of the solar system and notably the Aldebaran branch.
Previous reports about defections from the Dark Fleet in our Solar System due to a system-wide quarantine, the creation of a Secret Space Program Alliance, and an Earth Alliance, as first reported by Corey Goode. The Draconians, Orions, and Dark Fleet, were cut off from their main assets. Apparently, the Dark Fleet has insufficient resources to assist their Draco Reptilian overlords at this time.
Elena next reveals some important information about how the Galactic Federation strategy of generating high frequencies is neutralizing opposition:
What the Galactic Federation is doing as well is broadcasting very high frequencies on Mars as they do on Earth to raise the frequency. And what happens when you raise the frequency and bombard with high frequency? They use also the Sun, they use everything they can to bombard the solar system with high, high frequency. What it does, it awakens the people who need to be awakened. So, it disables the enemy, disables, although strife on the lower frequencies, and they are doing that on Earth, and they're doing that on Mars, as they have done in many other places. So, the Reptilians are being numbed, and they lose a bit of their aggressivity, and it pisses them off even more.
She is here revealing that by transmitting or amplifying high-frequency energies sweeping into our solar system, the Deep State has been unsuccessfully attempting to block on Earth through chemtrails, genetic modification vaccines and inflammatory media broadcasts—the Draco and Orion personnel on Mars are becoming more passive and awakened. This has led to the Mars resistance becoming more successful, thereby replicating recent events on Earth. The result is that Ciakahrr and Orion leaders are becoming desperate and frustrated.
Elena next explains the connection to the Andromeda Council:
But you know they are pissed off against the Federation, but who they're pissed off more than anything is the Andromeda Council because the Andromeda Council had foreseen this happening a long time ago. And it's because of the Andromeda Council that we are fighting back with the help of the Federation, and it's absolutely wonderful and we're winning.
Here Elena is repeating what was told to Alex Collier back in the early 1990s, that the Andromeda Council had foreseen that the Earth, Moon and Mars would be the seed of galactic tyranny that would emerge 350 years in the future. The Andromeda Council brought this to the attention of the Galactic Federation, which then began intervening in Earth affairs.
This means that what we are witnessing at the moment on Mars, Moon, and the Earth is part of a "Temporal War" that pits the Galactic Federation and the Andromeda Council against the Draconian Empire and their Orion partners. While the Draco and Orion alliance has superior firepower and personnel, the Federation and the Andromedans have superior intelligence and covert operations.
This is crucial to know since it traces much of what is currently happening to the establishment of the German breakaway colony in Antarctica as the seed point of this Temporal War. I will discuss this Temporal War in more detail in my May 22 webinar: "Antarctica, Dark Fleet, and Humanity's Liberation."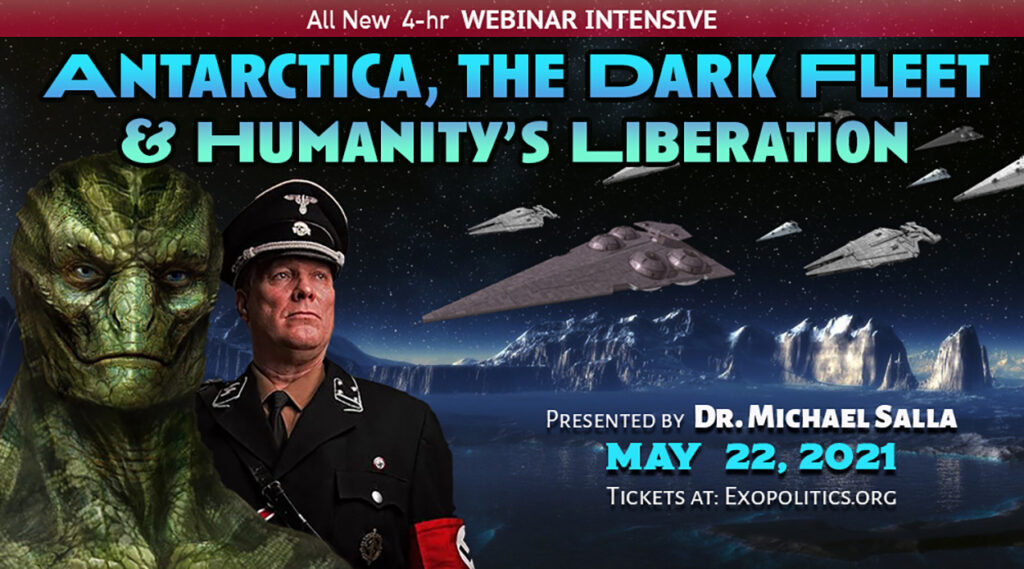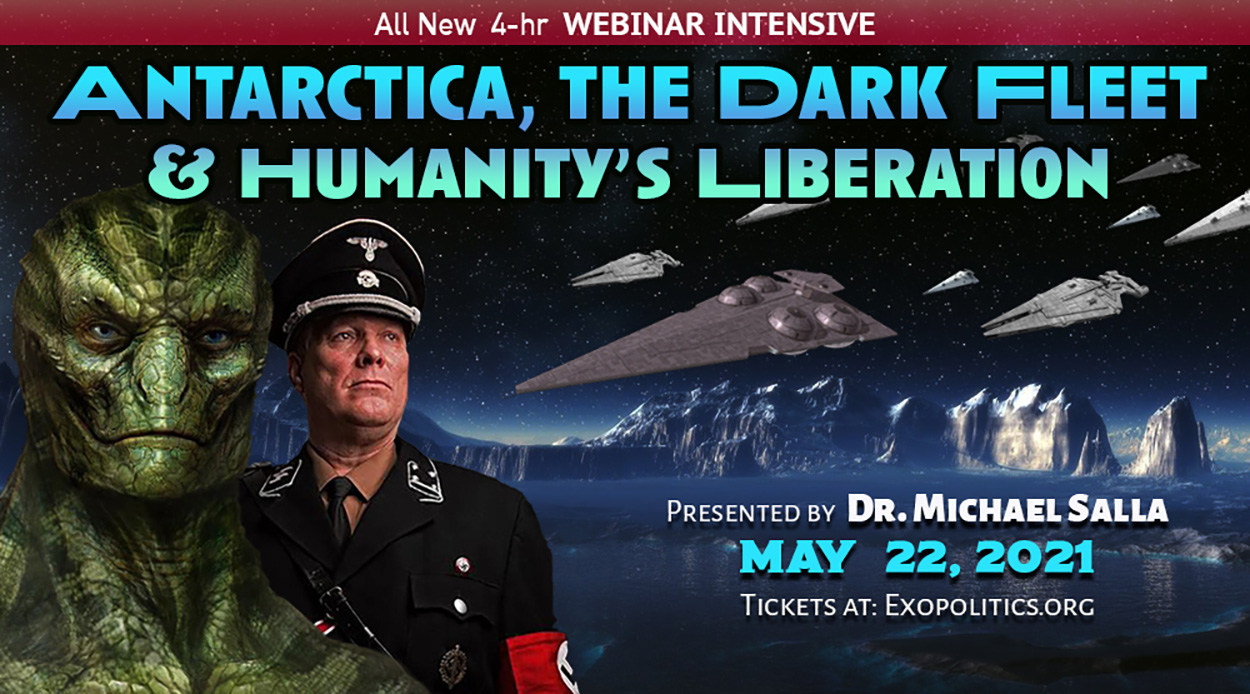 Elena next explains what is happening to the human colonists on Mars trapped in the current fighting:
You know the Galactic Federation couldn't attack before because they were waiting for all the elites to be on Mars. So, Mars is being raided, it's unfortunately horrible fights on the surface. I feel a bit for the earth people, the colony there. They think they are cut from earth, but the Federation in this operation is doing their best to rescue these people, and you know that they don't have this policy of killing. They first ask if they want to surrender or if they want to be evacuated. If they refuse, there is a fight.
It's important to emphasize that the fighting is being led by local Mars resistance forces, not the Galactic Federation. In an email exchange, I asked whether the recent uptick in marsquakes that are being monitored by NASA are related to the raids on Mars. The two largest marsquakes happened at the end of March 2021, in the region called Cerberus Fossae. Here is what Elena said Thor Han told her about the connection between the raids and marsquakes:
I just caught him, he [Thor Han] quickly replied that all underground activities are performed by the Martian local resistance and not by the Galactic Federation. He said there are beings endemic to Mars, who are able to burrow in the ground and are quite powerful. These beings are not very evolved in consciousness, a bit like big animals, but they are employed by the local reptilian resistance to attack enemy underground facilities. He said this has been happening for the last four years, with an increase in activity for two years, quite regularly and often on the same spots.
The Galactic Federation has been providing them with weaponry to enforce them. They are working conjointly, although the Martian resistance sometimes likes to make decisions for themselves. The actions of the Galactic Federation are not on the ground but above. They are also broadcasting high frequencies to numb the enemy. So yes, he confirmed these marsquakes are the product of regular and repeated attacks from the local underground resistance. 
This is very revealing since it confirms that the Galactic Federation strategy of assisting planets awaken and resist oppression by the Draconian/Orion alliance is permissible under universal rules of engagement. A key part of this liberation strategy is to help a planet's population raise their frequency levels, as Elena explains in her report:
So that's what is happening at the moment. I think it's going to get even worse in combat, but we need, you know, we need to hear the ground crew on earth we need to do our job, which is to raise our frequencies. The Galactic Federation, Council of Five, the Andromeda Council they are bombarding the whole system with high frequency. So, we need to do our job as well as raise our frequency. That's the only way that we can be immune to mind control and Reptilians and Greys, and also to be stronger than them. Because I'm going to tell you something, OK, we're way more powerful than we think we are. That's a fact. I always tell you that, but also we are, we have such a potential that all the ETs that are working around us they know that, and they know that one day we will be even able to teach them because the potential we have is absolutely amazing. We are like royalty, you know, something like this, so don't lose hope.
Elena is here stating something that had earlier been revealed by Alex Collier, who the Andromeda Council told that humanity was made up from the genetics of 22 extraterrestrial civilizations. Two decades later, Corey Goode would independently confirm that there were 22 genetic experiments conducted by between 40-60 alien groups over the last 500,000 years.
Elena finishes her report by explaining that the events transpiring on Earth have great galactic significance:
It's going to get confusing more and more, but we all know the work of our allies the Galactic Federation of Worlds, and it is a privilege to be alive in these times. We have chosen to be here now and from our actions depends the fate of not only all species but of this entire Galaxy because the seeds of darkness are being destroyed at the moment now.
So, this is it, and Thor Han asked me to say that for those who know him, do not worry for him, he's been leading the first raids with his co-workers, officers, but now is staying on the station and doing the job he is best at, after being a pilot, organizing missions. This is his new job and looking after me because I'm important, I give you updates, and I help you, and he needs to be available and look after me also, and give me information.
So we love you all and we are very proud of you, you are not alone. Raise your frequency, refusing fear, refusing manipulation, refusing conclusion and you will see if you trust everything will be alright. Fight with the truth, fight with love, fight with Peace.
Elena's final point about the role she is playing in transmitting information from Thor Han is vitally important. Through Thor Han and her other Galactic Federation contacts, she is a conduit for real-time intelligence reports from the Galactic Federation of Worlds.
It cannot be underestimated how important it is for the full disclosure  community to receive real-time intelligence reports from the Galactic Federation since we will not be told the truth by governments, the mainstream media, nor the Deep State. Nor will White Hats within the military intelligence community ever reveal the whole truth of what is happening in exopolitical affairs since they have their own agendas.
At best, knowledgeable insiders such as Professor Haim Eshed, the founder of Israel's space program, will confirm in an informal manner the existence of the Galactic Federation and its cooperation with different governments, and the existence of joint US extraterrestrials bases on Mars. These revelations are done in a casual way that maintains plausible deniability and without revealing too many details.  
As far as I have been able to assess from my own exøpolitical investigations and research of Elena's information, it is coherent and consistent with the revelations of many other insiders that I have discussed in my Secret Space Programs book series.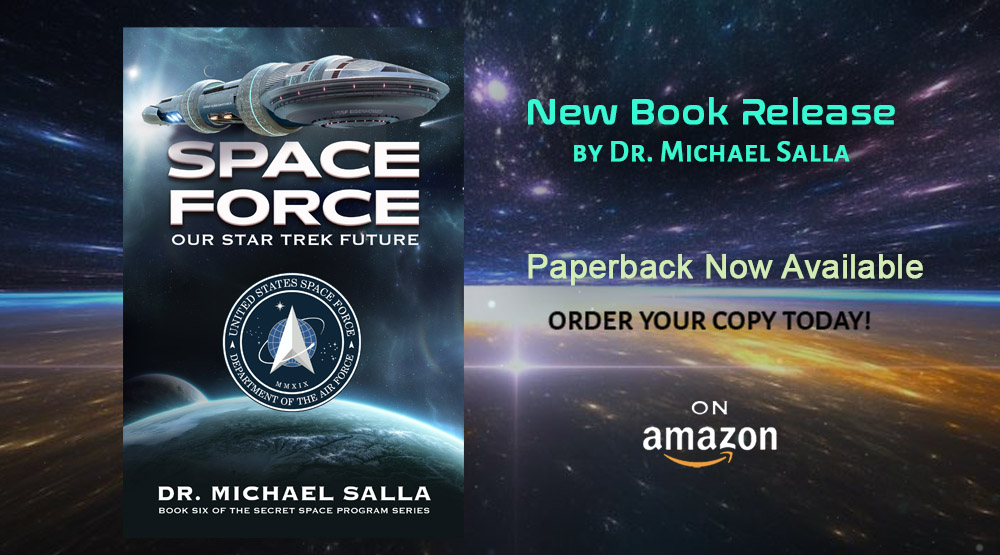 More recently, the Farsight Institute has released its own findings about multiple remote viewing targets, which I have discussed (here and here), the results of which independently corroborate many of Elena's revelations.
Another independent means of corroborating Elena's data is matching the locations of marsquakes with the places where local Mars resistance forces have raided the bases of the Ciakharr-Orion-Corporate-Dark Fleet alliance on Mars. As more scientific data on marsquakes becomes publicly available, it will become possible to confirm Elena's information, and I will release the results of my own investigations.   
In conclusion, I am very confident about the reliability and accuracy of Elena Danaan's information, and so far have found it to be a powerful revelation of a planetary liberation war currently happening on Mars that is supported, to varying degrees, by multiple independent sources.
© Michael E. Salla, Ph.D. Copyright Notice 
Interviews with Elena Danaan
Related Articles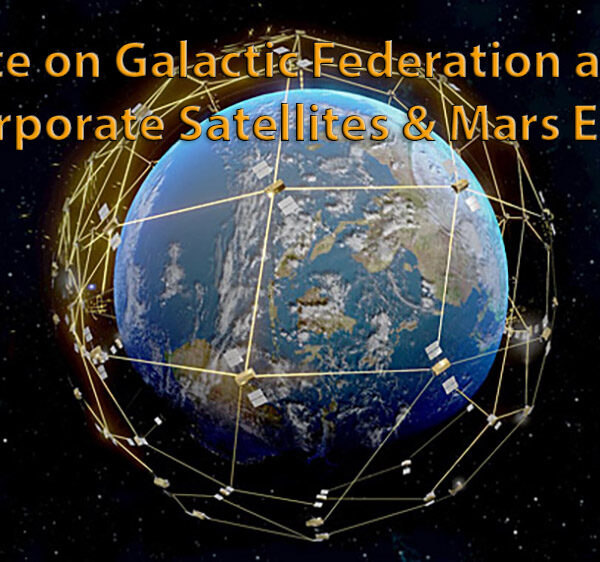 According to the latest intelligence received from a representative of the Galactic Federation of Worlds, attacks have moved into high gear to remove corporate-run facilities that have recently relocated to Mars. On Sunday, April 25, Elena Danaan sent me an update on the ongoing campaign to free Mars of negative extraterrestrial and corporate influences after the Galactic Federation had previously freed the Moon as she explained in our fourth interview.
In my third interview with Elena on April 10, she explained that the Galactic Federation of Worlds was attacking negative extraterrestrial and deep state facilities on the Earth, Moon, and Mars. This was due to these three locations having been earlier revealed to be the epicenters of a future galactic tyranny that was initially reported by the Andromeda Council during the 1990s to their contactee, Alex Collier.
In Defending Sacred Ground, he said:
Apparently what they [Andromeda Council] have done, through time travel, is that they have been able to figure out where the significant shift in energy occurred that causes the tyranny 357 years in our future. They have traced it back to our solar system, and they have been able to further track it down to Earth, Earth's Moon and Mars. Those three places. (Defending Sacred Ground, p. 10)
This is the email update I received from Elena on Sunday about current events as they pertain to the Galactic Federation eliminating all possibility of a Galactic Tyranny evolving from the Earth, Moon and Mars:
I finally know, from Thor Han, why the Galactic Federation says that now that they are attacking Mars, they also can destroy certain groups of satellites in orbit of Earth (which they were reluctant to do before). I didn't quite understand why, what was the link between the raids on Mars and some types of satellites in orbit of Earth. Well, he gave me the answer:
The Galactic Federation was waiting that some specific big corporations finally relocated their headquarters on Mars, chased from Earth. These specific corporations own these satellite programs, which are tools in the agenda of enslaving the whole of humanity helped by the nanotechnologies and all that we know about the vax. To destroy these satellites, they needed to simultaneously neutralize these corporations. While the headquarters of these corporations were still on Earth, (mainly in underground fortresses) it was impossible to conduct armed offensives, which would have been disastrous for Earth and its civilians.
The Galactic Federation has been working at getting the moles out of the tunnels to be able to eradicate them. On Mars, the raids are touching targets way more easily. They trapped them. A lot of elites had seek [sought] refuge also on Mars, so that is going to be quite interesting in the coming times. 
It has been known for some time that major corporations set up large industrial facilities on Mars. According to intel received from Corey Goode, these corporate facilities on Mars were trading with up to 900 different extraterrestrial civilizations. These corporations were part of what he described as an Interplanetary Corporate Conglomerate that featured a superboard comprising CEOs from major companies that had built a powerful secret space program.
It therefore comes as no great surprise that major corporations would decide to relocate personnel and resources to Mars as the Deep State agenda is on the verge of collapse on Earth.
The collapse is due to an accelerated "Global Awakening" as more and more medical personnel expose the Covid-19 pandemic and worldwide government responses as a scam, and there is impending exposure of the truth that the 2020 US Presidential election was indeed stolen from President Trump as the forensic audit of Maricopa County electoral ballots ordered by the Arizona State Senate is expected to confirm.
In many aspects, we are in a very similar situation to August 10, 1944, when top industrialists from Nazi Germany met in Strasbourg and were ordered to relocate resources, personnel and finances to safe locations in South America, neutral countries and Antarctica to escape the impending military defeat. The same process is now repeating itself on Earth as top Deep State officials seek to escape capture and punishment by covertly relocating to Mars using spacecraft from a corporate-run secret space program.
As Elena points out, according to her source, Thor Han, the relocation of top corporate executives makes it easier for the Galactic Federation to militarily take out the satellite systems that were put in place to repress humanity. While Thor Han did not mention any systems, in particular, my guess would be that the failed Irridium Satellite system set up by Motorola and Thales Alenia Space is the most likely contender for the collapsing Deep State agenda.
What makes Elena's remarkable claims plausible is that in December 2020, Professor Haim Eshed, the father Israel's space program revealed in an interview, that a Galactic Federation was indeed playing a very active role in Earth affairs, and that a joint US extraterrestrial base had been established on Mars. This supports her claims that an exodus of top corporate executives to Mars is currently underway.
I will provide more updates and information as they become available, and will seek independent confirmation of these remarkable events as they develop.
© Michael E. Salla, Ph.D. Copyright Notice 
Interviews with Elena Danaan
Related Articles
---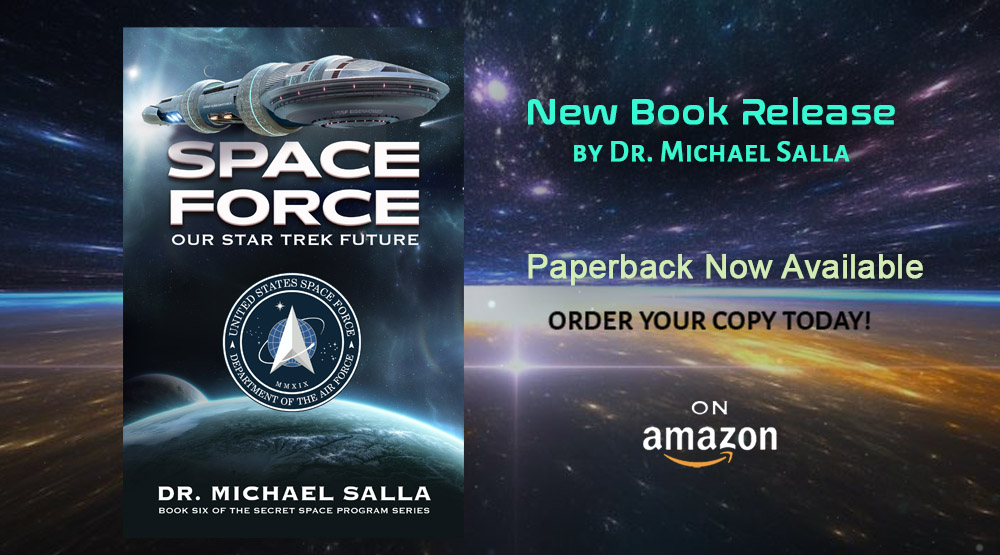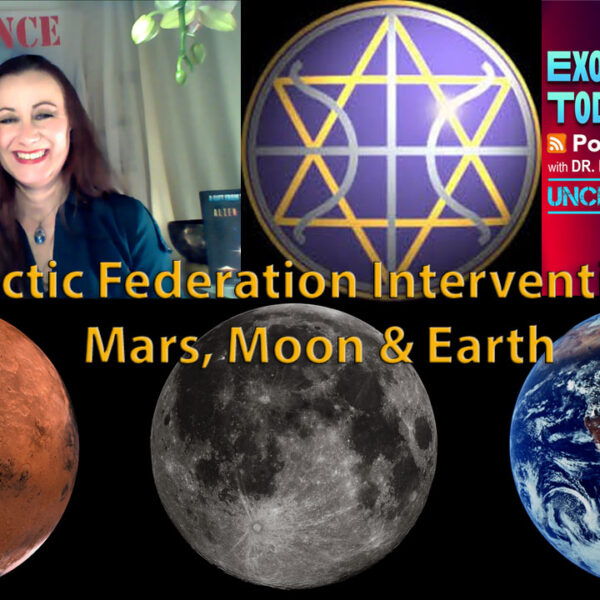 In this third interview on Exopolitics Today with Dr. Michael Salla, Elena Danaan discusses Galactic Federation operations against repressive extraterrestrial races on Mars, the Moon and Earth. Elena describes a Galactic Federation military intervention against Draconian (Ciakar) Reptilian and Tall Gray bases on Mars that she telepathically witnessed through her primary ET contact, Thor Han. She further explains how the Galactic Federation is able to intervene against advanced technologies built by the Deep State with the help of repressive alien groups designed to control and manipulate humanity. Finally, Elena discusses some spiritual techniques people can use to protect themselves against negative alien groups and how to raise one's frequency and consciousness.
Available on Rumble and YouTube
Earlier Exopolitics Today Interviews with Elena Danaan
Further Reading/Podcasts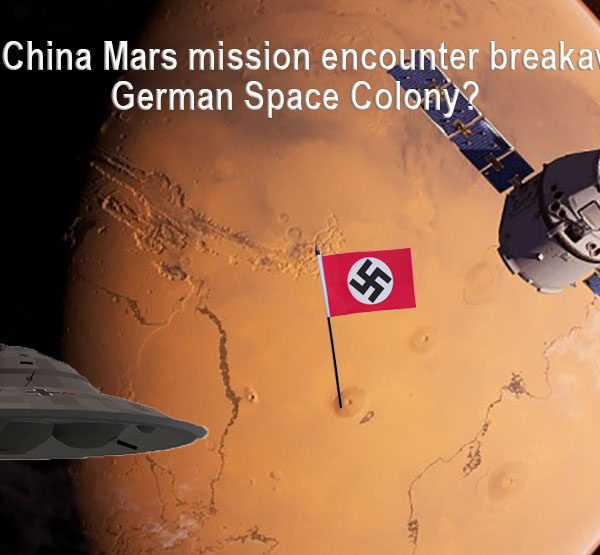 China is on schedule to launch an orbiter and rover to Mars in July 2020 in a mission called Tianwen-1 – meaning 'questions to heaven'. While the mission goals for Tianwen-1 appear very mundane – mapping the surface and extracting soil samples – one of the "questions to heaven" that the Chinese are very interested in answering is: "are multiple insider accounts of a German space colony that moved to Mars from Antarctica in the 1950s/1960s true?"
Andrew Jones from SpaceNews explains what to expect with the Tianwen-1 mission:
The Tianwen-1 orbiter will be equipped with a high-resolution camera comparable to HiRise on board NASA's Mars Reconnaissance Orbiter. It also carries a medium-resolution camera, subsurface radar, mineralogy spectrometer, neutral and energetic particle analyzers and a magnetometer. The orbiter will also play a relay role for the mission rover.
The roughly 240-kilogram solar-powered rover is nearly twice the mass of China's Yutu lunar rovers. It will carry a ground-penetrating radar, multispectral camera, a Laser Induced Breakdown Spectroscopy instrument and payloads for detecting the climate and magnetic environment. The rover has a mission design lifetime of three Earth months. The rover will receive a name through a public vote closer to launch.
The Chinese orbiter and rover will provide independent data to answer many questions Chinese researchers have about Mars in terms of its ancient history and life, without relying on third parties such as NASA and the European Space Agency, which are well known to disseminate disinformation.
The China National Space Administration is well aware of data from NASA's 1976 Viking mission that showed evidence of both current and ancient life on Mars.
Gilbert Levin's two experiments conducted by twin landers both showed evidence of microscopic life on Mars. Nevertheless, his positive results were dismissed by NASA as he explained in a 2019 article for Scientific American:
On July 30, 1976, the LR [Labeled Release] returned its initial results from Mars. Amazingly, they were positive. As the experiment progressed, a total of four positive results, supported by five varied controls, streamed down from the twin Viking spacecraft landed some 4,000 miles apart. The data curves signaled the detection of microbial respiration on the Red Planet. The curves from Mars were similar to those produced by LR tests of soils on Earth. It seemed we had answered that ultimate question.
When the Viking Molecular Analysis Experiment failed to detect organic matter, the essence of life, however, NASA concluded that the LR had found a substance mimicking life, but not life. Inexplicably, over the 43 years since Viking, none of NASA's subsequent Mars landers has carried a life detection instrument to follow up on these exciting results.
Additionally, the Viking orbiter took photos of the famous Face of Mars in the Cydonia region that was analyzed in depth by a number of researchers. Dr. JJ Hurtak was among the first to bring public attention to the existence of artificial structures on Mars revealed by Viking and the earlier Mariner 9 mission in a number of television interviews beginning in 1977.
The first scientific analysis of the Viking data was published in 1982 in Omni Magazine by Vincent DiPietro, an electrical engineer, and Gregory Molenaar, a computer engineer. Their 1982 Omni article was an extract of their 77-page book, Unusual Martian Surface Features, also released that year. They were soon followed by Richard Hoagland, who in 1987 authored The Monuments of Mars: A City on the Edge of Forever; and Hurtak, who co-authored The Face on Mars: Evidence of A Lost Martian Civilization in 1989.
Officially, NASA cast scorn on the analyses of Hurtak, DiPietro, and Hoagland about the Cydonia region containing the remains of an ancient Martian civilization. Nevertheless, other US government agencies were very interested in Hurtak, DiPietro and Hoagland's analyses.
A declassified Central Intelligence Agency document reveals that in 1984, the CIA employed a psychic "remote viewer" to look at a region of Mars as it was approximately one million years ago. The remote viewer (Joseph McMoneagle), who was not aware that the coordinates given were on the planet Mars, described seeing pyramids, futuristic technologies, and a very tall human-looking civilization facing impending environmental calamity.
What makes the CIA document remarkable is that the coordinates provided to the remote viewer, Joseph McMoneagle, were of the Cydonia region as depicted in the 1976 Viking Orbiter images of Mars.
There are many questions about microbial and ancient intelligent life on Mars that the Chinese will begin to answer for themselves with the upcoming Tianwen-1 mission. However, the more interesting 'questions to heaven' are whether indigenous intelligent life continues to exist on Mars and whether in the 1950s/1960s, a German space colony was established there with US funding and logistical support.
The first report of a German colony being established on Mars came from a Bulgarian electrical engineer, Vladimir Terziski, in the early 1990s. Terziski gave lectures around the US from 1991 to 1993, showing documents and videos of Nazi SS flying saucer prototypes, and of a space operations center established in Antarctica by the Germans.
In the 1950s, after agreements had been reached between the Eisenhower Administration and the German breakaway colony in Antarctica, US resources began to flow to the Germans' secret space program. This was done under cover of the Apollo program, which was run by German paperclip scientists holding senior leadership positions in NASA.
In chapter 12 of the US Air Force Secret Space Program, I explain how the Apollo program was used to funnel resources and personnel to help the Germans establish colonies on the Moon, Mars, and elsewhere in deep space. The German and US cooperation largely took place through a corporate consortium involving leading German and US corporations.
In 1989, an electrical contractor, Al Bielek, came forward to allege that he and his brother, Duncan Cameron, were taken to Mars through a jump room or teleportation device located at Montauk, Long Island, New York. In interviews, Bielek confirmed the accuracy of the Alternative 3 scenario involving the establishment of bases on the surface of Mars for a continuity of species program as first revealed in a mock British TV documentary.
Bielek said he and Cameron were sent by teleportation technology into ancient bases in the interior of Mars on multiple occasions. He described these bases as approximately 20,000 years old, built by human-looking extraterrestrials and long ago deserted. Along with another witness, the electrical engineer Preston Nichols, all the witnesses emphasized the role of Operation Paperclip German scientists who were very much involved in setting up and running the Montauk Project.
In 2000, Michael Relfe came forward to reveal that he had spent 20 years on Mars as a pilot and psychic on a highly classified space program. His experiences were detailed in a two volume series called The Mars Records. He was the first person to come forward claiming to have participated in a "20 and back program" – wherein an individual is age-regressed and sent back in time to his/her initial deployment, after serving for 20 years in a secret space program.
Relfe's incredible story was followed in April 2014 by Randy Cramer, who claimed to have spent 17 years on Mars after being signed into the "20 and back program" on a secret moon base called Lunar Operations Command in 1987. He says that his primary mission was as a space marine protecting a corporate-run Mars colony from indigenous life that was highly intelligent, territorial, and aggressive.
Corey Goode first came forward in October 2014 and early 2015 revealing his own experiences in a Navy-run secret space program, Solar Warden, and how he had, on several occasions, traveled to Mars to service equipment for a corporate-run program where Germans occupied senior leadership positions. Goode later revealed a more recent trip to Mars in 2015, about how the Mars (German) colonies were providing advanced technology to as many as 900 different extraterrestrial civilizations.
I compared Relfe, Cramer, and Goode's respective "20 and back" secret space program experiences in Insiders Reveal Secret Space Programs (2015). The congruity of their independent claims was highly significant and supported the idea of advanced Martian colonies established by a German-US corporate alliance.
There continue to be more alleged insiders coming forward with sensational claims of having traveled to Mars and being forced to work with a German-run secret space program in deep (interstellar) space. While such claims continue to raise controversy, the scope of the information and the credentials of some of the insiders is impressive.
The mounting testimonial and documentary evidence of intelligent life on Mars and of the establishment of breakaway German and US corporate-run colonies there would certainly raise legitimate questions for China, especially as it is soon to launch its first official mission to Mars.
In Rise of the Red Dragon: Origins and Threat of China's Secret Space Program, I explain how China has long-held suspicions about "UFOs being a western trick" trying to side-track from genuine research paths. In short, China has long suspected that UFOs were surveillance craft belonging to the US and the Soviet Union/Russia rather than being extraterrestrial in origin.
More recently, China has developed squadrons of antigravity spacecraft and is using its conventional rocket-powered space program as a cover for its true military operations in space. By 2030, China aims to achieve strategic dominance in space, which includes the ability to carry out a Space Pearl Harbor against the US if required.
China's upcoming Tianwen-1 mission will begin the difficult task of answering key questions about the history of intelligent life on Mars, and of alleged corporate-run colonies secretly operating on the red planet. The definitive answers China finds to such questions are likely to shock their military and scientific establishment to the core.
China will confirm that it is a latecomer to human operations on Mars, and is far behind what the German and US corporate alliance have established there dating as far back as the 1950s/1960s. China's Tianwen-1 mission will likely confirm multiple insider accounts of secret Mars bases and encounter some of the Germans' advanced antigravity spacecraft. It's likely to begin the challenging negotiating process that lies ahead if China wants to establish a long term presence on Mars, and hopes to participate in the remarkable scientific developments that are secretly occurring there under German control.
© Michael E. Salla, Ph.D. Copyright Notice
Further Reading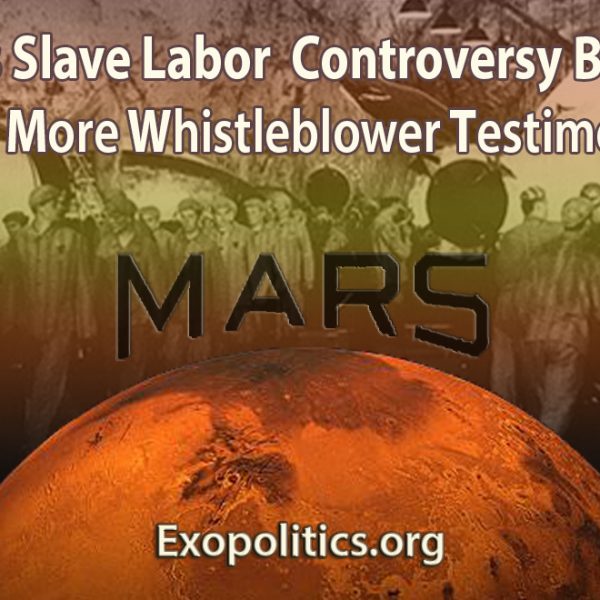 Robert David Steele, a former official for both the CIA and US Marine Corps Intelligence, made global headlines when he was interviewed by Alex Jones on June 29, and said that according to his confidential sources, there are slave colonies on Mars using individuals who had been kidnapped from Earth as children. Steele pointed out that the children were taken to Mars via "a 20 year ride", the purpose of which was to ensure they were adults who could be put to work upon arrival.
The idea of slave colonies on Mars was first discussed in Alternative 3, a "fiction based on fact" book authored by a former British journalist, Leslie Watkins, which was published in 1978. He had investigated the extraordinary claims that had been first presented in Alternative 3, an episode of a British television documentary series called Science Report, which aired on June 20, 1977.
The Alternative 3 television show described how the deterioration of global environmental conditions had led to the major powers, US and USSR, secretly collaborating behind the scenes to ensure survival of the human species. To this end, the US and USSR had secretly established colonies on Mars in the early 1970's and were populating it by whatever means possible.
The show was declared to be a hoax intended for release on April Fool's day, but many viewers thought otherwise. This included Watkins whose investigation uncovered more information that led him to writing the book, Alternative 3.
Watkins says that he met with a deep throat source called "Trojan" who supplied alleged documents revealing that the existence of Mars colonies was very real, and people were being secretly taken there, some by force and kidnapping.
For obvious reasons, we cannot reveal the identity of Trojan. Nor can we give any hint about his function or status in the operation. We are completely satisfied, however, that his credentials are authentic and that, in breaking his oath of silence, he is prompted by the most honourable of motives. He stands in relation to the Alternative 3 conspiracy in much the same position as the anonymous informant 'Deep Throat' occupied in the Watergate affair. [Kindle Locations 269-272].
Watkins described two categories of people being taken to Mars according to Trojan:
These professionals, we have now established, have been classifying people selected for the Alternative 3 operation into two categories: those who are picked as individuals and those who merely form part of a 'batch consignment.' There have been several 'batch consignments' and it is the treatment meted out to most of these men and women which provides the greatest cause for outrage. [Kindle Locations 300-303].
Watkins describes how people taken as part of a "batch consignment" to Mars become a pool of slave labor. He gave as an example a small group of 20 individuals who were forcibly taken there:
Most of the missing 20 were described as being 'hippy types' although there were some older people among them. People of this calibre, we have now discovered, have been what is known as 'scientifically adjusted' to fit them for a new role as a slave species.  Watkins, Leslie (2015-12-14T22:58:59). ALTERNATIVE 3: The 1978 Cult Sci-Fi Classic Republished with New Material (Kindle Locations 352-354].
In the foreword to the 2015 republished version of his book, Watkins' son, Graham, provided statistics to help substantiate Watkins' claim of kidnapped children being taken to Mars in large numbers:
In 2010, 692,941 people were reported missing in the USA alone – 531, 928 under the age of 18 and it must be realised that, if any were destined for Mars, 'catching 'em young' would make sense. The extra working years they had ahead of them more than justified the costs of getting them in the right condition. [Kindle Locations 49-52].
The next researcher to discuss a base on Mars that may have involved slave labor was William Cooper who had served on the intelligence briefing team of the Commander in Chief of the Pacific Fleet from 1970 to 1973. He was given an honorable discharge in 1975, after a 14 year military career with both the US Air Force and Navy.
Cooper said that he had access to U.S. Navy intelligence files and based on what he had seen was able to confirm in a 1989 paper that Alternative 3 was very real, and that a joint US-USSR space program had been set up to ensure continuity of Government. Cooper said that May 22, 1962 was the date of the first US/USSR landing on Mars, but said he was unable to confirm or deny that batch assignments of human slaves were occurring!
Also in 1989, an electrics contractor, Al Bielek, came forward to allege that he and another individual (Duncan Cameron) were taken to Mars through a jump room or teleportation device located at Montauk, Long Island, New York. In interviews, Bielek confirmed the accuracy of the Alternative 3 scenario involving the establishment of bases on the surface of Mars for a continuity of species program involving the US and possibly the USSR.
Bielek said he and Cameron were sent by teleportation technology into ancient bases in the interior of Mars on multiple occasions. He described these bases as approximately 20,000 years, built by human looking extraterrestrials and long ago deserted.
Bielek discusses how missing children were used in the Montauk experiments as test subjects. Some of the children were given away as slaves to some extraterrestrial groups. This suggested slave labor was in widespread usage in secret space programs, just as the Alternative 3 book claimed.
The next significant researcher to discuss slave labor being used on Mars was a Bulgarian engineer, Vladimir Terziski, who had gained access to many intelligence documents released during the collapse of communism in Eastern Europe. During this time, many former Warsaw Pact intelligence officials sold classified documents to make ends meet during a difficult transition period from communism to capitalist societies.
In the early 1990's, Terziski began giving lectures in the US in which he shared the contents of Nazi SS files that referred to Germany's secret space program in occupied Europe and Antarctica. Terziski described how in 1942 the most advanced aerospace technologies were relocated to Antarctica, leaving behind the less developed turbo-jet flying saucer prototypes that had failed to be weaponized for the war effort.
Terziski shared what he learned about Nazi Germany's secret missions to the Moon and Mars, including the large Haunebu III spacecraft that made the first trip to Mars in April 1945, and was followed by other missions that eventually established German colonies on Mars.
Terziski refers to slave labor eventually being taken to Mars, just as the Germans had earlier taken thousands of slave laborers to their Antarctica redoubt. Indeed, it was out of Antarctica that the German secret space program reached its fullest potential and the Fourth Reich became a powerful covert force in global affairs.
The scenario described by Terziski is very different to that described in Alternative 3. Those responsible for slave labor on Mars were a German breakaway group operating out of Antarctica, rather than the US/USSR kidnapping people in a feverish attempt to establish a Mars colony out of fear of imminent planetary devastation on Earth.
If Terziski's account is accurate, then Alternative 3 was designed to reveal part of the truth about slave labor on Mars, but hide the existence of a German breakaway civilization using flying saucer technologies with bases on the Moon, Mars and elsewhere in our solar system.
It's also possible that the situations described in the Alternative 3 book and Terziski were occurring simultaneously. This would mean that a highly advanced German space program was the first to establish a foothold on Mars in the 1940's, and was followed two decades later by a joint US/USSR program. Both of these space programs used slave labor, but the German program was presumably the older and more advanced program.
Bielek was followed over a decade later by others making similar claims of being teleported to Mars in secret space program run by US entities. The list includes Michael Relfe (2000), Arthur Neumann (2006), Andy Basiago (2010) and William "Brett" Stillings (2011).
None of these individuals say they witnessed or were exploited as slave labor on Mars. All reported working at or seeing bases on Mars, but none witnessed a German presence.
It was another whistleblower, Corey Goode, in early 2015 who started describing slave labor on Mars that he had directly witnessed during a "20 and back" program from 1987 to 2007 on several occasions when he visited Martian facilities to conduct repairs.

Goode says that he took part in an inspection tour of Mars on June 20,, 2015 where he saw evidence of abusive treatment of workers who were treated as slave labor. This coincided with meetings conducted by the British Interplanetary Society discussing such a situation, and the passage of legislation by the US Congress which effectively gave legal protection to companies and officials involved in off-planet slave labor until 2022.
According to Goode, the slave labor practices used on Martian bases was a carry-over from the earlier German colonies. He says that as a result of secret agreements between the Eisenhower administration and the Germans in Antarctica, the German Mars facilities were transformed into a joint venture led by leading German companies associated with the Fourth Reich, that worked closely with US corporations who provided personnel and resources.
These transnational corporate off-planet projects would in time evolve into what Goode describes as the "Interplanetary Corporate Conglomerate". The U.S. military would covertly supply personnel to the corporate conglomerate on Mars and elsewhere, similar to how Special Forces personnel are contracted out the CIA for clandestine operations.
The possibility that corporations are deeply involved in secret space programs that use millions of people as slave labor was boosted by the testimony of William Pawelec, a computer operations and programming expert who gave permission for a video interview only to be released after his death – it was posthumously published on December 14, 2010.
Pawelec was involved in the development of RFID tracking chips that could be used to protect children from kidnapping as he described in his video interview:
At the time in the security industry, a lot of us had a lot of concerns about tracking and locating people that had been kidnapped. Particularly what was going on in Europe at the time where we were having NATO officers, even the Prime Minister of Italy, kidnapped … These people were drained [of information] or they were brutalized or both… One of the goals of the industry was to develop technology that would allow us to track these people or locate them quickly.
Pawelec described how the Siemens Corporation, a company that used slave labor in Nazi Germany for its weapons programs, produced billions of RFID tracking chips in the early 1980's. Siemens set up a Silicon Valley front-company to produce these tracking chips in a manner designed to hide their true purpose – tracking slave labor used in secret space programs by the Interplanetary Corporate Conglomerate, of which Siemens is a very prominent member.
This finally brings us back to Steele's statement about slave labor on Mars where three confidential sources revealed to him that this really exists, and that children are kidnapped with the intent of eventually being taken to Mars as slave labor. Steele's information helps corroborate the growing body of research and testimonies which suggests that a flourishing off-planet slave trade exists.
Steele is currently exposing global pedophilia rings that exploit children in schemes used to entrap high level officials so they can be easily controlled by the "Deep State", or what others describe as the Cabal or Illuminati. It should therefore not come as a great surprise that such exploitation also extends out into deep space and is run by an "Interplanetary Corporate Conglomerate", as Goode contends.
Secret bases on Mars and elsewhere exploit millions of children and adults as forced labor. Exposing such programs, and corporations such as Siemens involved in them, is a major step in stopping such injustices, bringing the perpetrators to justice, and beginning the process of compensating the many victims of these crimes in space.
© Michael E. Salla, Ph.D. Copyright Notice
Further Reading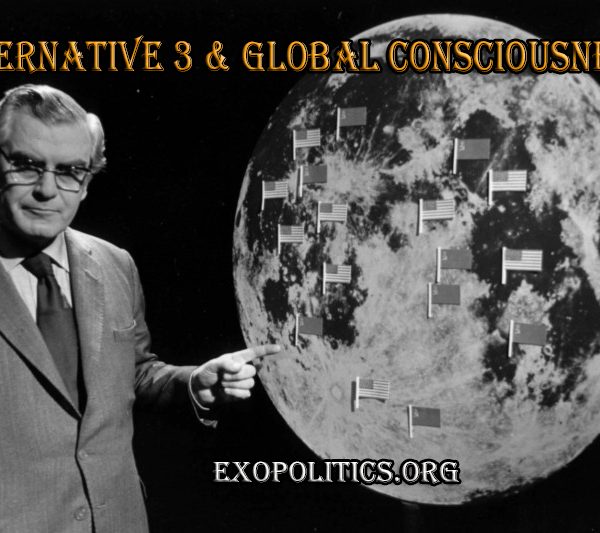 The article below was originally published on 12/22/2004, and examines claims of a joint US/USSR secret space program that abducts individuals for a joint Mars colony. Given Robert David Steele's June 30, 2017 interview about children being kidnapped and arriving on Mars as adults for use as slave labor, I thought it worth re-posting since the article examines the first public reference to a secret Mars colony using slave labor – Alternative 3.
The article discusses how extraterrestrials were a factor in government preparation for the anticipated cataclysmic global events. Agreements with select extraterrestrial groups were allegedly reached that involved an illicit trade in human slaves and other Earth resources in exchange for advanced technologies. Kidnapped humans were apparently not just marked for transportation to colonies on Mars, but also for some extraterrestrials to use as they saw fit.

Finally, the article discusses why the Alternative 3 scenario did not turn out as predicted, and how a rapid elevation in global consciousness prevented disaster, and provided an opportunity for a much more positive future where disclosure of secret space programs and extraterrestrial agreements could occur.
Links have been updated and some videos/graphics inserted. Text remains unchanged from the original.

Michael Salla, Ph.D. [7/13/17]
---
Alternative 3 and 'Global Consciousness': Identifying a New Strategic Factor for Responding to Extraterrestrials
Alternative 3 began as a science documentary broadcast on British television by Anglia Television in June, 1977 and beamed to several other countries in Europe and to Australia, New Zealand but not to the US. Alternative 3 was the last in series of documentaries called the Science Report. Alternative 3 began with the investigators researching an alleged 'brain drain' in Britain (talented individuals emigrating to other countries), and then discovering that these people had disappeared. Further research focused on their allegedly being taken off to work in undisclosed locations. More investigation revealed that the Earth's environment is undergoing great change due to greenhouse gases and that a top secret effort is underway to move small numbers of the human population to safe locations.
According to an alleged British scientist, the authorities have long known that the global environment was deteriorating so seriously, that three radical solutions or 'alternatives' were contemplated. Alternative 1 was to put a stop to environmental degradation and use extreme measures such as atomic blasts in the Earth's atmosphere to allow greenhouse gases to escape. Alternative 2 was to move enough of the population to safe underground sites to ensure continuity of government and national survival. Alternative 3 was the most radical, establish bases on the Moon and Mars and move as much of the population there to ensure the survival of humanity.
The documentary interviewed an alleged US astronaut 'Bob Grodin' who claimed that when he went to the moon that others were already there in words that echoed Neil Armstrong's alleged comments when on the moon: "But we have found some visitors… They've been here for quite a while judging by the installations…. I'm telling you there are other spacecraft out there. They're lined up in ranks on the far side of the crater's edge…" [Source]
The documentary finished with a film clip that was allegedly smuggled out by a murdered British scientist that showed a US landing on Mars and an astronaut announcing: "Boy, when they take the wraps off this, it'll be the biggest day in history. 22 May 1962, we're on Mars and we have life."
Alternative 3 caused an immediate uproar since the Science Report was a well respected series of science documentaries that had a track record for informative stories that were credible and very well researched. In 1977 there was no such thing as the internet and cable TV so shows like the Science Report were very influential and reached a wide audience. Anglia television began telling worried telephone callers that the show was fiction and that the investigators and people interviewed in the show were actors. You can read a good summary of how Alternative 3 was hoaxed here  [to view Alternative 3 online, go here].
After all the furor caused by what was now declared to be a fictitious television documentary, one of the individuals involved in the production of Alternative 3 wrote a book a year later that instantly became a popular conspiracy theory. The book, Alternative 3, developed further themes mentioned in the documentary with material that arguably could not be included in the show. Watkins claimed that civilians were being abducted and taken to colonies on Mars and the Moon.
The author Leslie Watkins, emigrated to Australia, and then explained that the book was 'fiction based on fact,' and claimed that the original show was also a fictionalized version of fact. For many, the Alternative 3 documentary was just an elaborate hoax, involving actors, and that Watkin's book was just an example of the people involved trying to cash in on the documentary's popularity.
Even though Alternative 3 involved actors staging a documentary that was a hoax featuring fictitious British scientists and a fictitious American Astronaut, there are a number of things that makes one suspicious about this whole saga. First, the Science Report was a well respected British documentary produced by Anglia Television. Why would Anglia TV and the produces of the Science Report risk their reputations to produce a hoax that would spark protests by its loyal viewers?
Second, why would the Science Report use actors to impersonate a respected British scientist and a US astronaut whose identities could easily be found to be fictitious? Finally, what does all this have to do with us in 2004 and the undisclosed extraterrestrial presence?
Let me now offer my reflections on what really happened with Alternative 3, and its exopolitical significance. I believe that Alternative 3 was intended to disclose to the general public a truth that was too disturbing to be announced through conventional political channels. The 'truth' was undisclosed scientific data that indicated that the Earth's environment was rapidly collapsing as a result of various causes and that events had reached a point where devastating Earth changes were around the corner.
The conclusion reached by government authorities was that there were going to be devastating environmental changes that would threaten the survival of humanity on the surface of the Earth. Hence intensive efforts were underway to prepare for such a contingency through the three alternatives discussed in the Alternative 3 documentary and book.
The alleged bases on the Moon and Mars were a possible place for relocating significant numbers of civilians to escape whatever environmental catastrophe were projected. As to how the US and other countries had been able to establish bases on the Moon and Mars without public knowledge, the answer lies in the technological assistance provided by extraterrestrials that were providing such technology in exchange for various earth resources.
In Phillip Corso's book, The Day After Roswell, he described an ambitious blueprint for a base on the moon that was made possible by extraterrestrial technologies recovered from the Roswell crash. While the book presents the Moon base as an unrealized project, the implication that Corso is making with the inclusion of these chapters is that the Moon base was indeed constructed but that he couldn't officially disclose this in the book.
The recent book series, Millennial Hospitality (2002), released by a former USAF weather observer, Charles Hall, demonstrates the extent that the government exchanged technology with a group of extraterrestrials called the 'tall whites'. The tall whites provided the technological information for constructing nuclear powered scout craft that could travel in nearby regions of the solar system, and even provided tours of the Moon and possibly Mars to USAF generals on their more advanced anti-gravity propelled scout craft.
Thus the Hall book series lends support to alleged whistleblowers such as Michael Relfe who claim to have traveled to Mars and served in a secret human colony there. Hall also supports the testimony of a former member of US Naval Intelligence, William Cooper, who claimed to have seen documents describing secret bases on the Moon and Mars. It can be assumed that extraterrestrials such as the Tall Whites provided intelligence on the impending environmental catastrophe, and probably struck deals with the shadow government where both would benefit in the event of such a global calamity.
As to what were the undisclosed causes driving a dramatic environmental collapse, one can take their pick: runaway greenhouse and ozone depleting gasses, an impending pole shift, the approach of a large comet/planet such as Planet X, the sun experiencing immense mega solar activity, an impending nuclear war, and/or the use of exotic technologies provided by visiting extraterrestrial races. There is much evidence to support each of these factors as possible causes of devastating environmental change on Earth that were thought to be inevitable so I leave it to the reader to research each of these and their plausibility.
My conclusion is that the shadow government that controlled extraterrestrial affairs were convinced that a planet wide environmental collapse was imminent, so for the sake of preparing those who might stand a chance of surviving on Earth's surface, they covertly arranged for the production and release of Alternative 3. The idea was to put enough factual material in the documentary so that those that were alert enough, could take whatever measures they could to survive what was about to happen.
At the same time, the documentary had to be obviously a hoax using actors playing fictitious personalities so that it could be easily dismissed by those who might panic if indeed there was truth to it. That way the shadow government could get the word out while maintaining plausible deniability over the truth of what was claimed in the show.
I think this best explains why the Science Report went to all the effort to produce Alternative 3, and ride out the predictable public backlash once viewers were told the show was a hoax. To me, this explanation is the most plausible as to why Anglia TV and the Science Report went ahead with the production and airing of Alternative 3.
So if the Science Show was televising Alternative 3 to warn those who were alert enough as to what was really happening, and if the that shadow government was secretly behind the production of Alternative 3 to both test public reaction and prepare those who might stand a chance of surviving a predicted environmental catastrophe, then why haven't the Earth changes happened? After all it's been 27 years since Alternative 3 aired so if the shadow government were really behind it to promote some public awareness of what they believed the evidence conclusively suggested lay just ahead, how could their bleak assessments have been so wrong?
I think this is where we reach some interesting conclusions since the shadow government would have had impressive scientific resources and technological data needed to reach their assessment of what lay ahead for the planet. When you combine the bleak assessment that the shadow government reached, with predictions of impending environmental collapse by extraterrestrials who have communicated with contactees/abductees, and predictions of global calamity by a host of psychics throughout the 1980s and 1990s, then it becomes clear that the shadow government, visiting extraterrestrial races and psychics missed something vital in their predictions of an impending environmental catastrophe. What factor or variable did the shadow government, extraterrestrials and psychics miss in making their bleak assessments about the future of humanity on the surface of Earth?
The answer I believe is that all failed to factor in the relevance of 'global consciousness' into their predictive models and analyses of the forces behind an environmental collapse. The best source for understanding the concept of 'global consciousness' and how it affects the evolution of life on Earth is Tielhard de Chardin and his concept of the 'noosphere'.
The noosphere was an evolving composite of humanity's thoughts, feelings and social relationships that evolved steadily upward towards a fuller manifestation of human potential. De Chardin's thoughts on a 'global consciousness' was independently supported by theorists such as Carl Jung who discovered archetypes of the 'collective unconscious' of humanity.
Rather than solely an abstraction dreamed up by progressive thinkers, the concept of a global consciousness is physically represented through the communications infrastructure of the internet. The internet probably more than anything else physically symbolizes the noosphere or 'global consciousness' that Chardin was arguing to be a critical factor in the evolution of humanity.
Now this takes us to the question of how 'global consciousness' may be the missing variable that accounts for the failed shadow government predictive models, information provided by extraterrestrials and psychic visions that all suggested that devastating environmental events were inevitable, and thus made Alternative 3 necessary. It can be asserted that global consciousness somehow sufficiently impacted on the global environment to diminish, retard or even negate the environmental catastrophe predicted by researchers reporting to the shadow government, visiting extraterrestrial races, and psychics.
It has been shown by a research project at Princeton University that major global events impact on the 'collective consciousness' or noosphere. Key events such as the deaths of Princes Dianna and Mother Theresa, the 911 attack, major earthquakes and other significant international events have a measurable impact on global consciousness. So if global events register or impact on global consciousness, can it work the other way? In other words, can global consciousness impact on global events in a way that significantly alters these?
The idea that consciousness can alter physical reality is found in various mystical traditions such as the Hermetic principles that were practiced by the ancient Greeks. This idea was popularized for students of quantum physics by Fritjoff Capra who wrote the Tao of Physics in 1974. Essentially, quantum physicists were discovering that the observer of sub-atomic behaviors was a factor in understanding the behavior of these particles. This realization opened the door to the idea that consciousness impacts on the observed behavior of sub-atomic particles. So going from sub-atomic particles to global events, it can be asked whether changes in global consciousness impact on global events?
Answering this question first requires understanding whether there have been recently dramatic changes in global consciousness, and what might be the factors driving such change. The idea that global consciousness can change and evolve is not new since this is something that Tielhard de Chardin proposed, and eventually got him into trouble with Catholic Church authorities. So if there has recently been some dramatic shifts in global consciousness, what might have been driving this?
Many have argued that the Earth and our solar system has entered a new region of the galaxy which makes possible a more evolved form of global consciousness. This has been referred to as the 'photon belt' and it has been argued to be a region that impacts on the frequencies of the Earth, the Sun and other planets in our solar system.
Other theorists have argued that the plane of our solar system has come into alignment with the galactic core of the Milky Way thereby impacting on global consciousness. All these may be factors driving changes in global consciousness, but the most instrumental factor has been the communications made possible by the develop of the internet.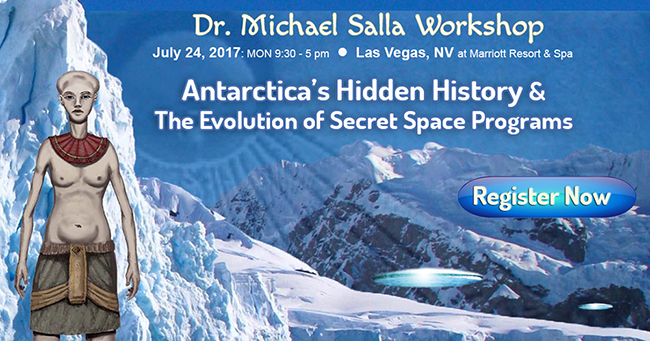 The best evidence of a dramatic shift in global consciousness is the development of the internet and the global communications and cyber-communities this has spawned. The growth of yahoo discussion groups, for example, has enabled individuals from around the planet to network with one other, establish connections, share networks and establish new identities that break down the more provincial/national identities that were dominant in the pre-internet days.
More significantly, the internet has made it possible for communities to share information and take action to deal with environmental problems as they arose. The internet has been a dramatic technological development that has made possible rapid changes in global consciousness. This change is unrivalled in human history and perhaps only the establishment of the printing press in the 15th century rivals it.
So if it is accepted that global consciousness has shifted in ways that reflect a more integrated global community made possible by the communications infrastructure of the internet and cyber-communications such as Yahoo discussion groups, can this impact on our global reality? Put otherwise, does a more unified global humanity impact on the physical world around us? This is a difficult question to answer, but it nevertheless points to the idea that changes in global consciousness are an important factor or variable to take into account in analyzing the impact of possible environmental changes on Earth.
The fact that numerous groups around the planet began to take a keen interest in the environment and assisting with problems as they were brought to the public's attention, demonstrates the power of global consciousness when focused on a particular set of problems such as the global environmental changes. In my view, the failure of shadow government to factor in 'global consciousness' into their assessments of a potential environmental collapse, accounts for why they were dramatically mistaken in planning for inevitable destructive environmental changes.
So if global consciousness is the missing variable in determining the likelihood of destructive environmental damage, how can this be effectively factored in future global security threats contemplated by the shadow government? Arguably, the most serious global threat aside from an environmental catastrophe, is that posed by extraterrestrial races that have infiltrated our planet and pose a long term threat to human sovereignty due to their technological superiority and the advantages this gives them in forging trade pacts with the shadow government.
Indeed, the Charles Hall books point to Tall White extraterrestrials, and likely other extraterrestrial races, having imposed agreements on US shadow government authorities that involve the extraction of significant earth resources to off world locations in exchange for technological know how and permission for extraterrestrials to be housed in bases on Earth.
There's strong evidence in Hall's revelations that the Tall Whites are conducting an interstellar trade using large quantities of Earth resources possibly including abducted civilians. Significantly, Hall describes the powerlessness felt by the military in dealing with the technological superiority of the tall whites.
These themes are vividly demonstrated in the recent movie, The Forgotten, which dramatizes the phenomenon of civilians being abducted by extraterrestrials who disappear with records and memories of them being deleted, while national security agencies are powerless to stop the extraterrestrials responsible for this.
If global consciousness was the missing factor in preventing inevitable environmental challenges once these problems were brought to the attention of the general public, then it may similarly be a factor that can impact on the relations with unfriendly extraterrestrial races extracting earth resources and possibly humans for off world locations.
While national security agencies may feel powerless to stop such practices due to their perceived technological inferiority, global consciousness may once again play a constructive role in warding off a threat that is still not disclosed to the general public. Using global consciousness against the threat posed by resource hungry extraterrestrial visitors may be the best defense national security agencies have in warding off a threat that still remains undisclosed to the general public.
Global consciousness in the form of an interconnected, empowered and informed global public is yet to be appreciated as a strategic asset by national security agencies responsible for dealing with threats to the long term sovereignty, freedom and well being of global humanity. Once global consciousness is made aware of the threat posed by resource hungry extraterrestrials visiting the Earth, then solutions will be found to ensure that dignity and integrity of humanity in the face of technologically advanced extraterrestrial races.
Global consciousness is an important strategic variable in dealing with global challenges posed by the extraterrestrial presence, and requires a profound reversal of the non-disclosure policy in place for more than five decades by the US and other major national governments.
© Michael E. Salla, PhD
December 22, 2004
http://exopolitics.org
drsalla@exopolitics.org