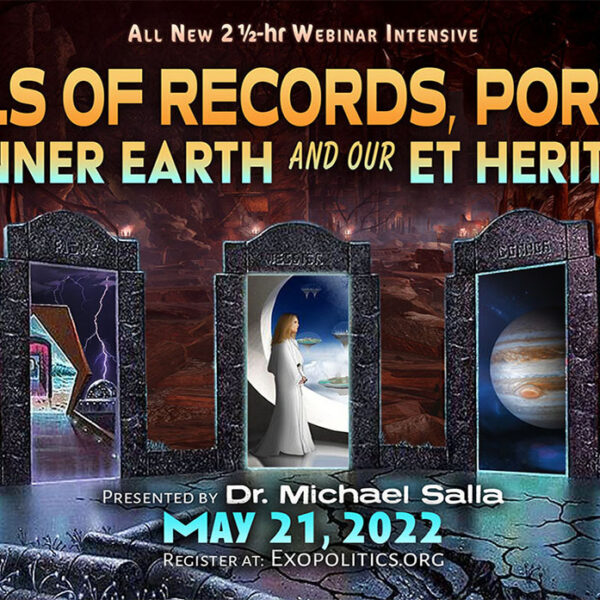 The Storm is upon us. The Deep State is playing its big cards in a final desperate gamble to distract people from the incredible future awaiting us. Food shortages, soaring gas and energy prices, baby food disappearing from shopping shelves, waves of new refugees/illegal immigrants, a new crisis in the US over the abortion issue, all these and other issues are being used to get us to focus on survival as our solar system enters a region of the galaxy which empowers our innate genetic ability to manifest our loftiest desires or deepest fears through our attention—where attention goes, energy flows.
The Deep State comprises high level Freemasons, black magicians, secret societies, Jesuits, and their extraterrestrial allies, who are experts in the art of mass distraction and division. These groups have for centuries played the rest of humanity as fools and steered us into one needless crisis after another. The Ukraine war is the latest example where two peoples united by a shared history, culture, ethnicity, and religion are fighting over national security issues which in normal times would be speedily resolved by diplomatic means.
What's the Deep State's end game here? In addition to preventing us from manifesting a positive future, it is to distract us from benevolent extraterrestrial visitors who have recently arrived in our solar system to help bring about the great awakening that is our destiny. Many of the visitors are "Seeders Races" who played critical roles in establishing civilizations on Earth stretching far back into remote history. They are here to unveil the ancient wisdom and technologies that have been hidden in Halls of Records for millennia waiting for humanity to ready itself. In addition, there are the Inner Earth civilizations, survivors of great historic cataclysms who have been waiting for us so that they can openly reveal themselves and share their incredible wisdom and technologies.
These ancient Halls of Records, inner Earth civilizations, and space arks, are connected through an elaborate system of space-time portals enabling instantaneous travel for those that have the attained a specific level of consciousness, genetic markers, and love frequency.
In my upcoming May 21 webinar I will give attendees a grand tour of different Halls of Records, portals, and inner Earth civilizations that have been revealed by multiple reliable sources over the last century. I'll also explain how knowledge of these has been systematically controlled and repressed, and the occult organization most responsible for doing so.
Attending my webinar will be a great way to prepare yourself for the deep mysteries about to be unveiled. An astonishing future awaits us. All we need to do is steer our attention towards reclaiming our lost history and galactic connections, and accept the aid of powerful friends wanting to help us achieve our fullest potential as a species.
Michael Salla, Ph.D.
Watch on Vimeo – May 24, 2022
Watch Official Webinar Trailer/Short Film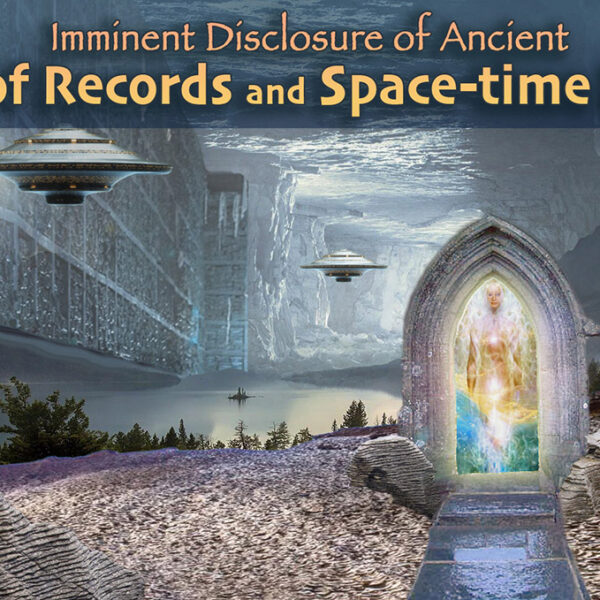 This is the official trailer/short film for the "Halls of Records, Portals, Inner Earth & our ET Heritage" webinar to be held on May 21, 2022. Covers history of Halls of Records & Space Time Portals, the main human organization responsible for covering these up throughout history, and the roles of Inner Earth civilizations and extraterrestrial seeders in protecting and disclosing this ancient information to humanity when the time was right.
Available on YouTube and Rumble
Heartfelt thanks to my incredibly talented wife, Angelika Whitecliff, for her many days of work in creating this video and assisting with its narration.

Michael Salla, Ph.D.
More Webinar information is here

---
Past Webinars Now Available on Vimeo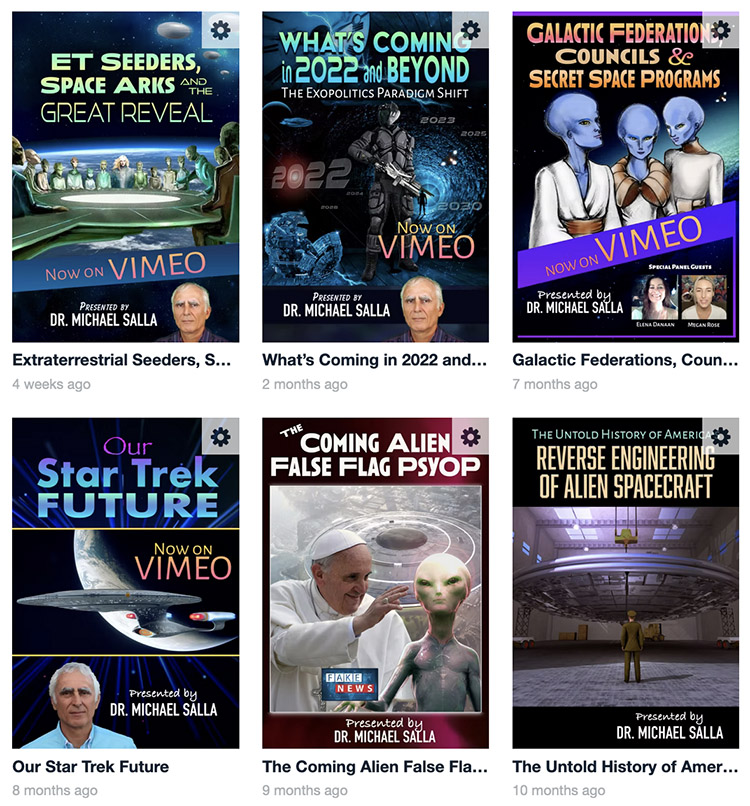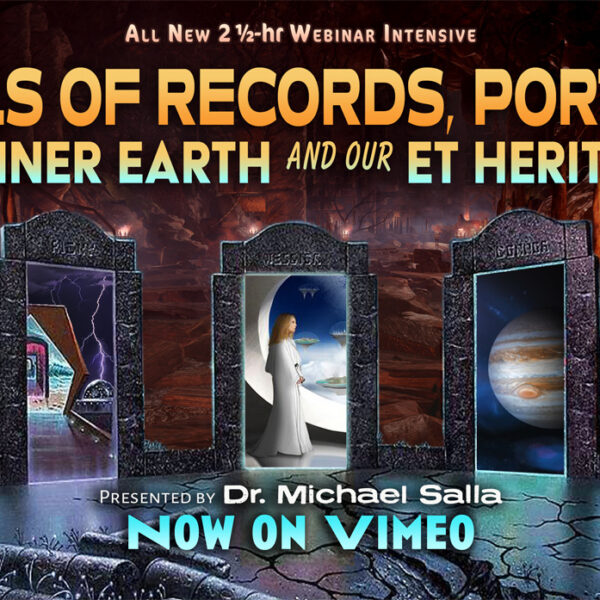 In 2008, the Svalbard Global Seed Vault was built by tunneling nearly 500 feet into the side of a Norwegian archipelago mountain located in the Arctic Ocean. Known as the "doomsday vault", it is meant to ensure humanity has a chance to reseed after a catastrophic worldwide event. Other similar repositories exist today underground storing books, historical and scientific data, and much more. However, we are not the first civilization to store our knowledge in case colossal disaster strikes.
Many historical sources cite "Halls of Records" that were created by ancient civilizations to preserve their most advanced technologies and records prior to cataclysmic Earth changes. In addition to their long forgotten contents, these ubiquitous Halls of Records are interconnected through advanced space-time portals and act as gateways to mysterious Inner Earth civilizations who are the custodians of our true ancient wisdom.
Extraterrestrial civilizations have played crucial roles in helping to create, protect, and keep secret these ancient Halls of Records for a time when surface humanity would be once again ready to understand and gain access to these secrets, and peacefully reunite with our Inner Earth brethren.
Today, awakening starseeds are critical to the fulfillment of this long-term project. However, many still do not consciously realize the energy, light codes, and abilities they carry within to assist humanity as global events reach a crescendo. Comprehending our ET heritage begins with individuals recognizing and accepting the reality of their own star lineages to bridge humankind back to our ET family. Simultaneously, starseeds will activate ancient technologies, step up as healers, pilots, architects, and visionaries, all to help skillfully guide us to rejoin our galactic community.
In this all new 2.5-hour webinar with Q & A, Dr. Michael Salla will present an impressive array of historical sources, ancient records, and riveting witness testimony detailing ancient Halls of Records, how Portal's work and who can use them, the latest from the Inner Earth, how starseeds can open up more fully to their own unique potentials, and finally, startling revelations about humanity's extraterrestrial heritage.
Watch on Vimeo – May 24, 2022
Watch Official Webinar Trailer/Short Film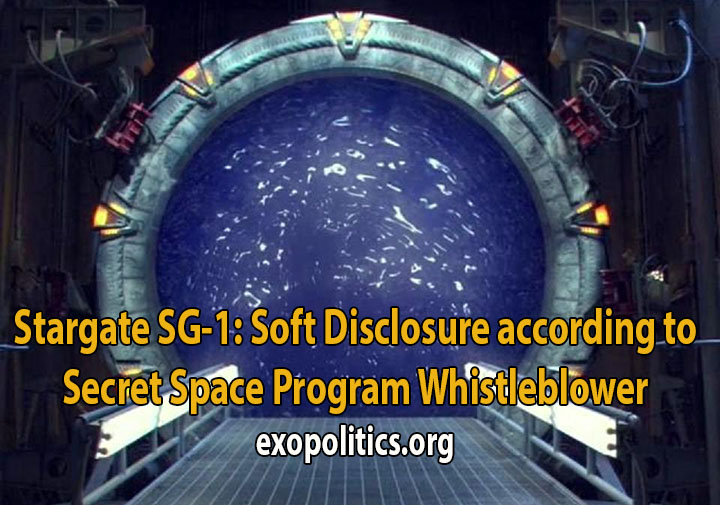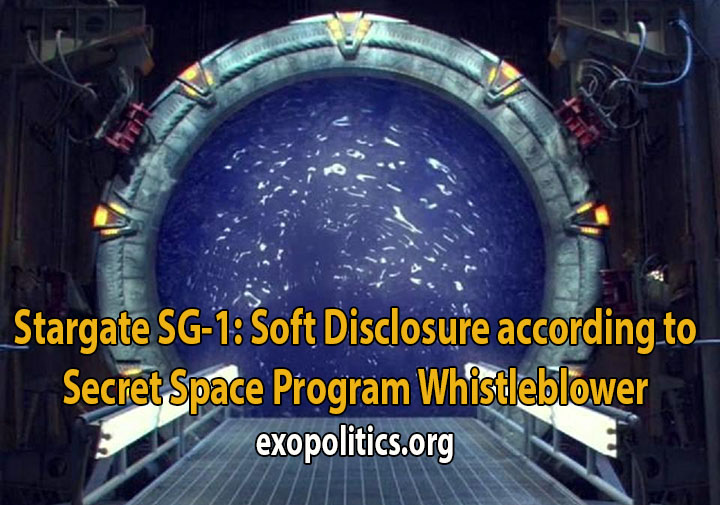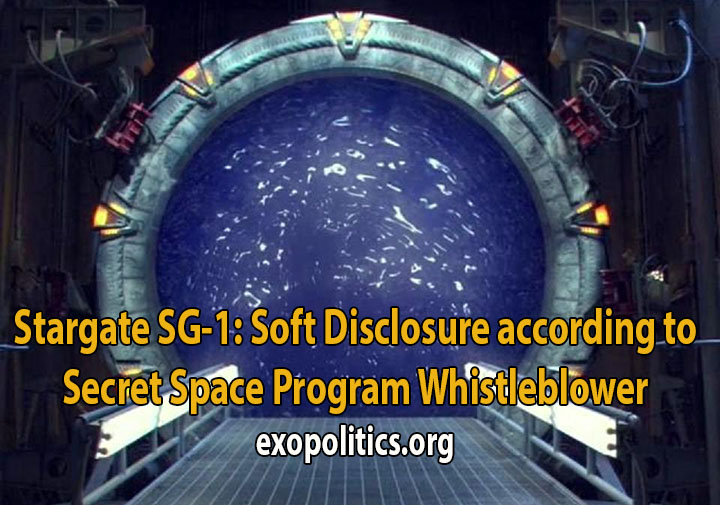 Could the highly popular television series Stargate SG-1 (aired 1997 to 2007) be more science than fiction? Secret space program whistleblower Corey Goode claims it is based on real-life advanced travel technologies found all over the planet, solar system and galaxy.

In the latest Cosmic Disclosure episode, "Portals: The Cosmic Web", Goode responds to questions posed by the host, David Wilcock, about various kinds of travel technologies used by ancient societies and extraterrestrial civilizations. Goode described the difference between various "portal" or "wormhole" technologies that either naturally occurred, or were built by a highly advanced ancient civilization not known even to current extraterrestrial visitors to Earth. This is virtually the same scenario depicted in the Stargate SG-1 series, where stargates are described as being built by a race of beings called "the Ancients."
Goode referred to technologies depicted in the Stargate SG-1 as a fairly accurate illustration of how ring-shaped ancient portals or "stargates" actually look and work. He said that the navigation system is similar to how the internet operates whereby numerical sequences are assigned for individual computers, networks, ISPs and countries. This is the basis for the IP (Internet Protocol) numbers, which are the backbone for navigating the World Wide Web. You can check the IP address of the device you are using to read this article here.
Similarly, Goode says that a series of numerical coordinates based on hyperdimensional mathematics designate different galaxies, solar systems, planets, etc., which becomes the address for a particular portal. This has similarities with the coordinate navigation system depicted in the original Stargate movie (1994) that was then incorporated into the Stargate SG-1 television series.
Goode is not alone in describing such a numerical address system. Wilcock pointed out that another secret space program whistleblower, Henry Deacon (aka Arthur Neumann), also claims that this is the navigation method used for portal travel. Deacon began publicly disclosing his information regarding portals/stargates back in a 2006 interview on Project Camelot.
Goode said that these ancient portals have been found all over the world, and these are highly sought after by covert teams from the U.S. and other countries. Another whistleblower, Dan Burisch, claims that he was part of a covert team that went into Iraq to find its portal technologies. Indeed, Deacon independently confirmed that a stargate had been discovered in Iraq. There was much circumstantial evidence supporting Burisch's and Deacon's claim that the real reason for the U.S. invasion of Iraq was to find ancient portal technologies, as I proposed back in 2003.
In an earlier episode of Cosmic Disclosure, Goode described the sun as a natural portal that is used by spacecraft to enter into or leave our solar system. Elaborating further, he said that solar filaments form torsion fields that create traversable wormholes for portal travel between suns in our galaxy.
The most startling aspect of Goode's testimony is that the natural and ancient portal systems form a "cosmic web" that spans the universe. By jumping from one portal location to another, one can travel incredible distances between galaxies, and across the universe. Goode's claim of a cosmic web of portals was also depicted in the Stargate SG-1 series.
The number of similarities between Goode's account of portal travel with what was depicted in the Stargate SG-1 series raises an intriguing possibility. Was the series part of a "soft disclosure" or "acclimation program" whereby the entertainment industry was used to prepare the public for the truth about portal travel?
It is very plausible that the producers of Stargate SG-1 were given the key ideas that would disclose the highly advanced science used for portal travel, using fiction as a cover. Many episodes of the series depicted how the "stargate/portal" technology was kept secret from the Earth's population, and the ethical problems this caused for USAF personnel.
One episode even featured the USAF's then serving Chief of Staff, General Michael Ryan, who appeared in the Cheyenne Mountain complex which housed the ancient stargate technology.
It is very unusual for a sitting member of the Joint Chiefs of Staff to do a cameo for television, let alone a science fiction show depicting his military service hiding advanced technologies from the public for national security reasons. This Stargate episode clearly implied that very senior officials in the USAF were in favor of "soft disclosure" through the entertainment industry.
There are many more parallels between the Stargate SG-1 series and Corey Goode's revelations about the portal travel system used in secret space programs. He has earlier described full disclosure as an event that will soon occur through massive document dumps. In this latest episode of Cosmic Disclosure, Goode reveals that the general public has been silently prepared for such an event by the "soft disclosure" offered by popular shows such as Stargate SG-1.
© Michael E. Salla, Ph.D. Copyright Notice
[Note: The first two episodes of Cosmic Disclosure are available for free on the Gaia TV website. The first episode is on Youtube. To watch the whole season of Cosmic Disclosure, you need to subscribe to Gaiam TV. If you subscribe using this link, then a portion of your monthly subscription will go towards supporting Corey Goode as he continues his disclosures. His website is here.]
[9/17/15 – Thanks to Chris Breck for providing a screenshot of the credits for Stargate SG-1]