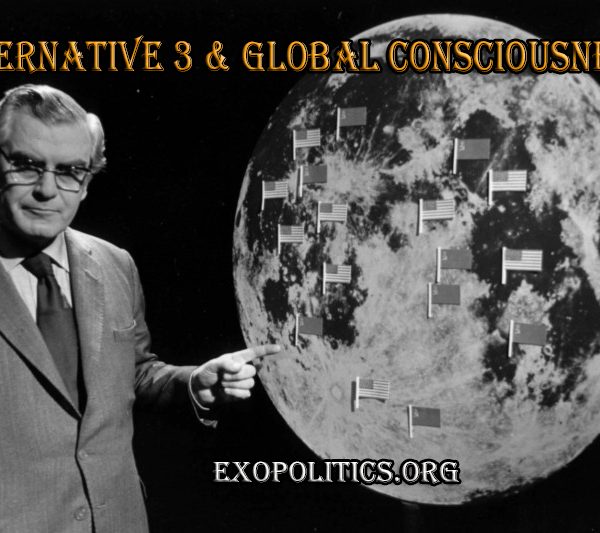 The article below was originally published on 12/22/2004, and examines claims of a joint US/USSR secret space program that abducts individuals for a joint Mars colony. Given Robert David Steele's June 30, 2017 interview about children being kidnapped and arriving on Mars as adults for use as slave labor, I thought it worth re-posting since the article examines the first public reference to a secret Mars colony using slave labor – Alternative 3.
The article discusses how extraterrestrials were a factor in government preparation for the anticipated cataclysmic global events. Agreements with select extraterrestrial groups were allegedly reached that involved an illicit trade in human slaves and other Earth resources in exchange for advanced technologies. Kidnapped humans were apparently not just marked for transportation to colonies on Mars, but also for some extraterrestrials to use as they saw fit.

Finally, the article discusses why the Alternative 3 scenario did not turn out as predicted, and how a rapid elevation in global consciousness prevented disaster, and provided an opportunity for a much more positive future where disclosure of secret space programs and extraterrestrial agreements could occur.
Links have been updated and some videos/graphics inserted. Text remains unchanged from the original.

Michael Salla, Ph.D. [7/13/17]
---
Alternative 3 and 'Global Consciousness': Identifying a New Strategic Factor for Responding to Extraterrestrials
Alternative 3 began as a science documentary broadcast on British television by Anglia Television in June, 1977 and beamed to several other countries in Europe and to Australia, New Zealand but not to the US. Alternative 3 was the last in series of documentaries called the Science Report. Alternative 3 began with the investigators researching an alleged 'brain drain' in Britain (talented individuals emigrating to other countries), and then discovering that these people had disappeared. Further research focused on their allegedly being taken off to work in undisclosed locations. More investigation revealed that the Earth's environment is undergoing great change due to greenhouse gases and that a top secret effort is underway to move small numbers of the human population to safe locations.
According to an alleged British scientist, the authorities have long known that the global environment was deteriorating so seriously, that three radical solutions or 'alternatives' were contemplated. Alternative 1 was to put a stop to environmental degradation and use extreme measures such as atomic blasts in the Earth's atmosphere to allow greenhouse gases to escape. Alternative 2 was to move enough of the population to safe underground sites to ensure continuity of government and national survival. Alternative 3 was the most radical, establish bases on the Moon and Mars and move as much of the population there to ensure the survival of humanity.
The documentary interviewed an alleged US astronaut 'Bob Grodin' who claimed that when he went to the moon that others were already there in words that echoed Neil Armstrong's alleged comments when on the moon: "But we have found some visitors… They've been here for quite a while judging by the installations…. I'm telling you there are other spacecraft out there. They're lined up in ranks on the far side of the crater's edge…" [Source]
The documentary finished with a film clip that was allegedly smuggled out by a murdered British scientist that showed a US landing on Mars and an astronaut announcing: "Boy, when they take the wraps off this, it'll be the biggest day in history. 22 May 1962, we're on Mars and we have life."
Alternative 3 caused an immediate uproar since the Science Report was a well respected series of science documentaries that had a track record for informative stories that were credible and very well researched. In 1977 there was no such thing as the internet and cable TV so shows like the Science Report were very influential and reached a wide audience. Anglia television began telling worried telephone callers that the show was fiction and that the investigators and people interviewed in the show were actors. You can read a good summary of how Alternative 3 was hoaxed here  [to view Alternative 3 online, go here].
After all the furor caused by what was now declared to be a fictitious television documentary, one of the individuals involved in the production of Alternative 3 wrote a book a year later that instantly became a popular conspiracy theory. The book, Alternative 3, developed further themes mentioned in the documentary with material that arguably could not be included in the show. Watkins claimed that civilians were being abducted and taken to colonies on Mars and the Moon.
The author Leslie Watkins, emigrated to Australia, and then explained that the book was 'fiction based on fact,' and claimed that the original show was also a fictionalized version of fact. For many, the Alternative 3 documentary was just an elaborate hoax, involving actors, and that Watkin's book was just an example of the people involved trying to cash in on the documentary's popularity.
Even though Alternative 3 involved actors staging a documentary that was a hoax featuring fictitious British scientists and a fictitious American Astronaut, there are a number of things that makes one suspicious about this whole saga. First, the Science Report was a well respected British documentary produced by Anglia Television. Why would Anglia TV and the produces of the Science Report risk their reputations to produce a hoax that would spark protests by its loyal viewers?
Second, why would the Science Report use actors to impersonate a respected British scientist and a US astronaut whose identities could easily be found to be fictitious? Finally, what does all this have to do with us in 2004 and the undisclosed extraterrestrial presence?
Let me now offer my reflections on what really happened with Alternative 3, and its exopolitical significance. I believe that Alternative 3 was intended to disclose to the general public a truth that was too disturbing to be announced through conventional political channels. The 'truth' was undisclosed scientific data that indicated that the Earth's environment was rapidly collapsing as a result of various causes and that events had reached a point where devastating Earth changes were around the corner.
The conclusion reached by government authorities was that there were going to be devastating environmental changes that would threaten the survival of humanity on the surface of the Earth. Hence intensive efforts were underway to prepare for such a contingency through the three alternatives discussed in the Alternative 3 documentary and book.
The alleged bases on the Moon and Mars were a possible place for relocating significant numbers of civilians to escape whatever environmental catastrophe were projected. As to how the US and other countries had been able to establish bases on the Moon and Mars without public knowledge, the answer lies in the technological assistance provided by extraterrestrials that were providing such technology in exchange for various earth resources.
In Phillip Corso's book, The Day After Roswell, he described an ambitious blueprint for a base on the moon that was made possible by extraterrestrial technologies recovered from the Roswell crash. While the book presents the Moon base as an unrealized project, the implication that Corso is making with the inclusion of these chapters is that the Moon base was indeed constructed but that he couldn't officially disclose this in the book.
The recent book series, Millennial Hospitality (2002), released by a former USAF weather observer, Charles Hall, demonstrates the extent that the government exchanged technology with a group of extraterrestrials called the 'tall whites'. The tall whites provided the technological information for constructing nuclear powered scout craft that could travel in nearby regions of the solar system, and even provided tours of the Moon and possibly Mars to USAF generals on their more advanced anti-gravity propelled scout craft.
Thus the Hall book series lends support to alleged whistleblowers such as Michael Relfe who claim to have traveled to Mars and served in a secret human colony there. Hall also supports the testimony of a former member of US Naval Intelligence, William Cooper, who claimed to have seen documents describing secret bases on the Moon and Mars. It can be assumed that extraterrestrials such as the Tall Whites provided intelligence on the impending environmental catastrophe, and probably struck deals with the shadow government where both would benefit in the event of such a global calamity.
As to what were the undisclosed causes driving a dramatic environmental collapse, one can take their pick: runaway greenhouse and ozone depleting gasses, an impending pole shift, the approach of a large comet/planet such as Planet X, the sun experiencing immense mega solar activity, an impending nuclear war, and/or the use of exotic technologies provided by visiting extraterrestrial races. There is much evidence to support each of these factors as possible causes of devastating environmental change on Earth that were thought to be inevitable so I leave it to the reader to research each of these and their plausibility.
My conclusion is that the shadow government that controlled extraterrestrial affairs were convinced that a planet wide environmental collapse was imminent, so for the sake of preparing those who might stand a chance of surviving on Earth's surface, they covertly arranged for the production and release of Alternative 3. The idea was to put enough factual material in the documentary so that those that were alert enough, could take whatever measures they could to survive what was about to happen.
At the same time, the documentary had to be obviously a hoax using actors playing fictitious personalities so that it could be easily dismissed by those who might panic if indeed there was truth to it. That way the shadow government could get the word out while maintaining plausible deniability over the truth of what was claimed in the show.
I think this best explains why the Science Report went to all the effort to produce Alternative 3, and ride out the predictable public backlash once viewers were told the show was a hoax. To me, this explanation is the most plausible as to why Anglia TV and the Science Report went ahead with the production and airing of Alternative 3.
So if the Science Show was televising Alternative 3 to warn those who were alert enough as to what was really happening, and if the that shadow government was secretly behind the production of Alternative 3 to both test public reaction and prepare those who might stand a chance of surviving a predicted environmental catastrophe, then why haven't the Earth changes happened? After all it's been 27 years since Alternative 3 aired so if the shadow government were really behind it to promote some public awareness of what they believed the evidence conclusively suggested lay just ahead, how could their bleak assessments have been so wrong?
I think this is where we reach some interesting conclusions since the shadow government would have had impressive scientific resources and technological data needed to reach their assessment of what lay ahead for the planet. When you combine the bleak assessment that the shadow government reached, with predictions of impending environmental collapse by extraterrestrials who have communicated with contactees/abductees, and predictions of global calamity by a host of psychics throughout the 1980s and 1990s, then it becomes clear that the shadow government, visiting extraterrestrial races and psychics missed something vital in their predictions of an impending environmental catastrophe. What factor or variable did the shadow government, extraterrestrials and psychics miss in making their bleak assessments about the future of humanity on the surface of Earth?
The answer I believe is that all failed to factor in the relevance of 'global consciousness' into their predictive models and analyses of the forces behind an environmental collapse. The best source for understanding the concept of 'global consciousness' and how it affects the evolution of life on Earth is Tielhard de Chardin and his concept of the 'noosphere'.
The noosphere was an evolving composite of humanity's thoughts, feelings and social relationships that evolved steadily upward towards a fuller manifestation of human potential. De Chardin's thoughts on a 'global consciousness' was independently supported by theorists such as Carl Jung who discovered archetypes of the 'collective unconscious' of humanity.
Rather than solely an abstraction dreamed up by progressive thinkers, the concept of a global consciousness is physically represented through the communications infrastructure of the internet. The internet probably more than anything else physically symbolizes the noosphere or 'global consciousness' that Chardin was arguing to be a critical factor in the evolution of humanity.
Now this takes us to the question of how 'global consciousness' may be the missing variable that accounts for the failed shadow government predictive models, information provided by extraterrestrials and psychic visions that all suggested that devastating environmental events were inevitable, and thus made Alternative 3 necessary. It can be asserted that global consciousness somehow sufficiently impacted on the global environment to diminish, retard or even negate the environmental catastrophe predicted by researchers reporting to the shadow government, visiting extraterrestrial races, and psychics.
It has been shown by a research project at Princeton University that major global events impact on the 'collective consciousness' or noosphere. Key events such as the deaths of Princes Dianna and Mother Theresa, the 911 attack, major earthquakes and other significant international events have a measurable impact on global consciousness. So if global events register or impact on global consciousness, can it work the other way? In other words, can global consciousness impact on global events in a way that significantly alters these?
The idea that consciousness can alter physical reality is found in various mystical traditions such as the Hermetic principles that were practiced by the ancient Greeks. This idea was popularized for students of quantum physics by Fritjoff Capra who wrote the Tao of Physics in 1974. Essentially, quantum physicists were discovering that the observer of sub-atomic behaviors was a factor in understanding the behavior of these particles. This realization opened the door to the idea that consciousness impacts on the observed behavior of sub-atomic particles. So going from sub-atomic particles to global events, it can be asked whether changes in global consciousness impact on global events?
Answering this question first requires understanding whether there have been recently dramatic changes in global consciousness, and what might be the factors driving such change. The idea that global consciousness can change and evolve is not new since this is something that Tielhard de Chardin proposed, and eventually got him into trouble with Catholic Church authorities. So if there has recently been some dramatic shifts in global consciousness, what might have been driving this?
Many have argued that the Earth and our solar system has entered a new region of the galaxy which makes possible a more evolved form of global consciousness. This has been referred to as the 'photon belt' and it has been argued to be a region that impacts on the frequencies of the Earth, the Sun and other planets in our solar system.
Other theorists have argued that the plane of our solar system has come into alignment with the galactic core of the Milky Way thereby impacting on global consciousness. All these may be factors driving changes in global consciousness, but the most instrumental factor has been the communications made possible by the develop of the internet.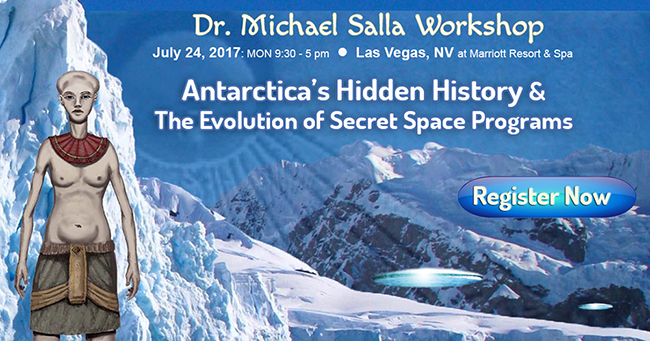 The best evidence of a dramatic shift in global consciousness is the development of the internet and the global communications and cyber-communities this has spawned. The growth of yahoo discussion groups, for example, has enabled individuals from around the planet to network with one other, establish connections, share networks and establish new identities that break down the more provincial/national identities that were dominant in the pre-internet days.
More significantly, the internet has made it possible for communities to share information and take action to deal with environmental problems as they arose. The internet has been a dramatic technological development that has made possible rapid changes in global consciousness. This change is unrivalled in human history and perhaps only the establishment of the printing press in the 15th century rivals it.
So if it is accepted that global consciousness has shifted in ways that reflect a more integrated global community made possible by the communications infrastructure of the internet and cyber-communications such as Yahoo discussion groups, can this impact on our global reality? Put otherwise, does a more unified global humanity impact on the physical world around us? This is a difficult question to answer, but it nevertheless points to the idea that changes in global consciousness are an important factor or variable to take into account in analyzing the impact of possible environmental changes on Earth.
The fact that numerous groups around the planet began to take a keen interest in the environment and assisting with problems as they were brought to the public's attention, demonstrates the power of global consciousness when focused on a particular set of problems such as the global environmental changes. In my view, the failure of shadow government to factor in 'global consciousness' into their assessments of a potential environmental collapse, accounts for why they were dramatically mistaken in planning for inevitable destructive environmental changes.
So if global consciousness is the missing variable in determining the likelihood of destructive environmental damage, how can this be effectively factored in future global security threats contemplated by the shadow government? Arguably, the most serious global threat aside from an environmental catastrophe, is that posed by extraterrestrial races that have infiltrated our planet and pose a long term threat to human sovereignty due to their technological superiority and the advantages this gives them in forging trade pacts with the shadow government.
Indeed, the Charles Hall books point to Tall White extraterrestrials, and likely other extraterrestrial races, having imposed agreements on US shadow government authorities that involve the extraction of significant earth resources to off world locations in exchange for technological know how and permission for extraterrestrials to be housed in bases on Earth.
There's strong evidence in Hall's revelations that the Tall Whites are conducting an interstellar trade using large quantities of Earth resources possibly including abducted civilians. Significantly, Hall describes the powerlessness felt by the military in dealing with the technological superiority of the tall whites.
These themes are vividly demonstrated in the recent movie, The Forgotten, which dramatizes the phenomenon of civilians being abducted by extraterrestrials who disappear with records and memories of them being deleted, while national security agencies are powerless to stop the extraterrestrials responsible for this.
If global consciousness was the missing factor in preventing inevitable environmental challenges once these problems were brought to the attention of the general public, then it may similarly be a factor that can impact on the relations with unfriendly extraterrestrial races extracting earth resources and possibly humans for off world locations.
While national security agencies may feel powerless to stop such practices due to their perceived technological inferiority, global consciousness may once again play a constructive role in warding off a threat that is still not disclosed to the general public. Using global consciousness against the threat posed by resource hungry extraterrestrial visitors may be the best defense national security agencies have in warding off a threat that still remains undisclosed to the general public.
Global consciousness in the form of an interconnected, empowered and informed global public is yet to be appreciated as a strategic asset by national security agencies responsible for dealing with threats to the long term sovereignty, freedom and well being of global humanity. Once global consciousness is made aware of the threat posed by resource hungry extraterrestrials visiting the Earth, then solutions will be found to ensure that dignity and integrity of humanity in the face of technologically advanced extraterrestrial races.
Global consciousness is an important strategic variable in dealing with global challenges posed by the extraterrestrial presence, and requires a profound reversal of the non-disclosure policy in place for more than five decades by the US and other major national governments.
© Michael E. Salla, PhD
December 22, 2004
http://exopolitics.org
drsalla@exopolitics.org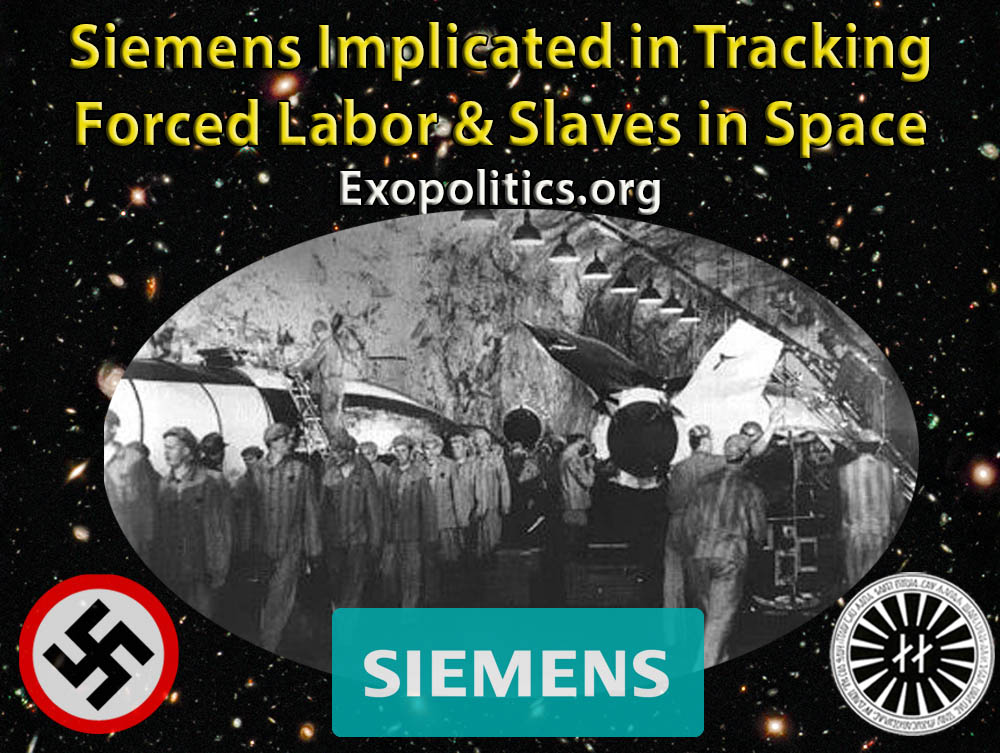 An immoral past follows the Siemens multinational corporation, currently Europe's largest engineering company, which assisted the Nazis by using slave labor to build advanced weapons during World War II. The collapse of Hitler's Third Reich put an end to a dark chapter in Siemens past – according to conventional historians. Not so, according to the claims of two whistleblowers whose testimonies lead to a disturbing conclusion. Siemens has been involved in secretly building billions of tiny RFID chips to track the movement of abducted humans used as forced labor in secret space colonies and in a galactic slave trade.
Siemens' role in helping Nazi Germany build advanced weapons for the Second World War is well known, but less known is the extent to which it participated in the use of slave labor. On September 24, 1998, Siemens decided to begin compensating victims of its former slave labor practices as the following Associated Press Report describes: 
Siemens announced plans Wednesday for a $12-million fund to compensate former slave laborers forced to work for the firm by the Nazis during World War II…. Almost a year ago, at its 150th anniversary celebrations, the company had insisted that it could do no more for its former slave laborers than express "deepest regrets." The Munich-based Siemens said its fund is in addition to the $4.3 million it paid to the Jewish Claims Conference in 1961 and to providing humanitarian help for victims. Siemens estimates that between 10,000 and 20,000 slave laborers worked in its wartime factories.
Siemens' role in acknowledging its wartime use of slave labor and efforts to compensate victims is praiseworthy. However, the acknowledgement came forty years after the events in question, and leads to troubling questions over whether the company was sincere or simply wishing to avoid class action lawsuits then underway in the United States:
The threat of lawsuits has raised the pressure on German firms to pay direct claims to the thousands of concentration camp inmates, mostly Jews, forced to work in their factories. Lawyers representing former slave laborers criticized Siemens, as they did Volkswagen, for setting up a fund to avoid larger payments a lawsuit might demand. Siemens is seeking "the cheapest alternative," said Munich attorney Michael Witti, who with a colleague filed the U.S. lawsuit.
Readers might be forgiven for believing that the compensation of former slave laborers is an issue associated with a terrible chapter in our recent history. However, there is whistleblower testimony that such practices continue and Siemens is still involved.
William Pawelec was a computer operations and programming expert with the USAF, who started his own electronics security company, and worked for high profile U.S. defense contractors such as SAIC and EG&G. He received high level security clearances and had access to many classified projects.
Prior to 2001, Pawelec decided to reveal what he knew about deep black projects that he believed were hiding advanced technologies from the U.S. public. He gave an interview to Dr. Steven Greer with the strict instruction that it would only be published after his death. He died on May 22, 2007 and the video was published posthumously on December 14, 2010.
Among his many revelations is information concerning the development of the first electronic RFID tracking chips that were developed as early as 1979 according to Pawelec. He explained the history of their development, and the role his Denver-based company played in setting up meetings with government agencies, which were interested in using the chips for security purposes.
In his video interview with Greer, Pawelec said:
At the time in the security industry, a lot of us had a lot of concerns about tracking and locating people that had been kidnapped. Particularly what was going on in Europe at the time where we were having NATO officers, even the Prime Minister of Italy, kidnapped … These people were drained [of information] or they were brutalized or both… One of the goals of the industry was to develop technology that would allow us to track these people or locate them quickly.
He said that the tracking chips, which were very small and shaped like a pill, had multiple functions:
Now this particular pill shaped device, very minute, had a lot of flexibility in its capabilities. It was basically almost a transponder. You could send a frequency to it and it would respond back with its unique number which could not be changed once the chip was made. Yet there were a lot of capabilities that could be added to this chip such as monitoring temperature, blood pressure, pulse, and even wave forms out of the brain.
Pawelec said that soon after demonstrating an even more sophisticated lithium niobate chip in 1984, which could be tracked from a distance of 120 kilometers in space, he discovered a small Silicon Valley company had been set up to manufacture billions of them. He learned that "after they had made billions and billions of these little chips" the factory was shut down a year later, and all information about the chips disappeared.
Pawelec said that the small company responsible for making the billions of tiny chips "was a division of a rather major European electronics firm that had the plant. Siemens." 
Pawelec went on to describe how his colleague, Bob, the former head of security for the U.S. State Department, was assassinated in Nairobi because he was getting too close to learning about the people that had acquired control over the tracking chips and had built billions of them for an unknown purpose.
According to Pawelec, the people behind Bob's assassination had infiltrated the U.S. military industrial complex at its highest level, and could intimidate and silence anyone.
Pawelec's testimony suggests that the Siemen's corporation had acquired the rights and control over the tracking chip technology, built billions of them in less than a year using a U.S. subsidiary, and then arranged for the local manufacturing plant to close with all information about the tracking chips now gone.
Importantly, the Siemen's corporation was associated with a powerful force embedded within the U.S. military industrial complex, which was intent on hiding the true purpose of the chips. This hidden force possessed the power to remove anyone who got too close to learning the truth, even the head of security at a U.S. Embassy.
It is worth repeating that the main function of the tiny chips, according to Pawelec, was to track people, and even monitor their key physiological processes over large distances. This leads to the question, why would the Siemen's corporation need billions of chips to monitor people over large distances? For the answer, we need to turn to the testimony of another whistleblower.
Corey Goode claims to have worked for a number of secret space programs over a twenty year period from 1987 to 2007. He says that he was given access to "smart glass pads" that revealed the real history of humanity, especially events surrounding the end of the World War II.
In a nutshell, Goode claims that key elements of the Nazi regime had succeeded in developing a secret space program during the course of the war. The main power, however, lay not with Hitler's SS, but with a number of German secret societies who used occult knowledge and their vast hidden wealth to build advanced antigravity space craft in remote locations in Antarctica and South America.
The German secret societies had built bases on the Moon and Mars even before the end of World War II. Subsequently, along with remnants of the Nazi SS advanced technologies division, which was headed by Hans Kammler, the Germans infiltrated the U.S. military industrial complex using Operation Paperclip scientists.
Major U.S. corporations were infiltrated along with many leading aerospace and engineering companies in Europe, Japan and elsewhere. The Siemens company, with its long history of association with Nazi Germany, was a natural conduit for the infiltration of the U.S. military industrial complex.
Pawelec had learned about the strange influence exercised over the U.S. military industrial complex by German elites when he traveled to the Tonopah Test Range for a classified project. After Pawelec's death, his wife, Mary Joyce Annie DeRiso, shared more of the information that Pawelec had told her about the Tonopah incident, and who was really in control of the U.S. military.
DeRiso shared her information when she was being interviewed about Pawelec's testimony in Greer's Disclosure Project video:
His disenchantment began when he was called to give what he thought was going to be a regular project status report at Tonapah. The meeting was held in a heavily controlled room that was built like a Faraday cage making it impossible for communications to come in or out of the sealed room. Briefcases, papers, pagers and any form of identification were not allowed at that meeting… Only the generals could be recognized by their uniforms. The tension was really high and Bill was surprised at how nervous the high-ranking generals were. He knew something BIG was up. Bill saw a private jet escorted by two of our military jets land on the tarmac. Surprisingly, this private jet rolled all the way to the building where the meeting was scheduled as the escort jets departed. A very imposing man stepped out of the jet and entered the room. He was relatively tall, and wore a very expensive European suit. His shoes and briefcase were equally luxurious and there was an aide or bodyguard by his side. His demeanor was very aristocratic and he spoke with a High German accent. The room was electrified with nervous tension as each person gave his status report and answered questions.
When everyone had spoken, the German man thanked them for their good work and simply left. He was never introduced nor identified in anyway. It is believed he was Baron Jesco von Puttkamer, one of the Germans who came to the United States with Werner von Braun. Whatever happened that day convinced Bill that the United States, and probably the whole world, was being controlled by Europeans … but exactly who 'they' were was the big question.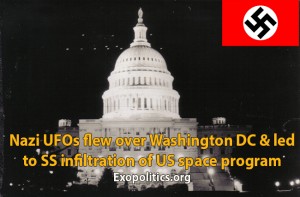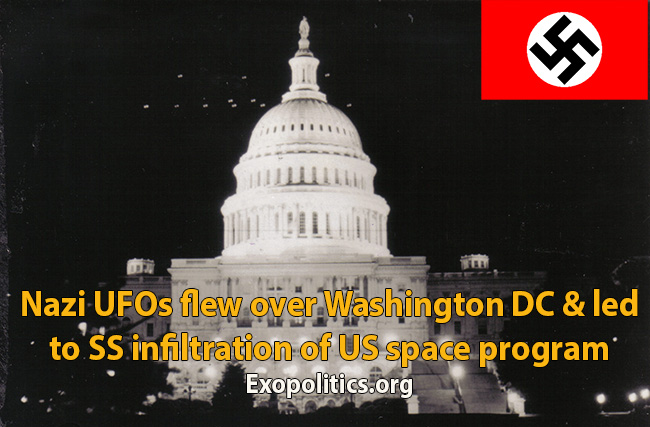 It drove Bill and his friends on a quest to find out what was really going on. After that, he frequently quoted his friend Jim Marrs who often says, 'The Nazis may have lost the battles but they won the war.'
Based on deRiso's interview, Pawelec believed that remnants of the Nazi regime had survived World War II, and that German elites were now in control of Western Europe and the United States.
The testimony of Pawelec's widow is significant since it reveals her husband's final conclusion over who was really in control of the U.S. military industrial complex, was the same as what Corey Goode later revealed. This finally takes us to the question, what purpose did the Siemens company have for building billions of chips for tracking humans over long distances?
In an email interview, Goode described the development of a galactic slave trade that involved extraterrestrials and national elites secretly in control of Earth governments and militaries. This was achieved through a network of corporations, which he described as the Interplanetary Corporate Conglomerate (ICC):
The Secret Earth Governments and their Syndicates discovered that a large amount of humans were being taken off the planet by various ET's anyway, so they decided to find a way to profit from it and have control over which people were being taken. In prior arrangements they were made promises of receiving technologies and biological specimens for allowing groups to abduct humans, but the ET's rarely delivered on their promises. Once they had developed the advanced infrastructure (ICC) in our Sol System, along with advanced technologies (that some of the thousands of ET groups traveling through our system were now interested in obtaining) and now had the ability to deter most unwelcome guests from entering Earths airspace, the Cabal/ICC then decided to use human trafficking as one of their resources in interstellar bartering.
Goode's revelation provides an answer as to why the Siemens company had built billions of trackable chips with unique identifiers. These chips were very likely used to monitor a galactic slave trade, and the use of forced labor on secret colonies on Mars and elsewhere in our solar system.
In 1998, the Siemens company confessed to its involvement in the Nazi practice of using slave labor and agreed to compensate those forced to work at Siemens. Siemens estimated the number to be between 10,000 to 20,000 victims. If the testimonies of Pawelec and Goode are accurate, then the number of victims of a continuing practice of secret forced labor and slave trade in space, numbers far far greater.
By tracking of victims in an illicit galactic slave trade, through tiny RFID chips, the Siemens corporation is complicit. Eventually, Siemens and any other corporations involved in exploiting forced labor in secret space colonies, or a galactic slave trade, will eventually have to confess to their involvement, face justice, and compensate victims in these vast undisclosed crimes against humanity.
© Michael E. Salla, Ph.D. Copyright Notice
Further Reading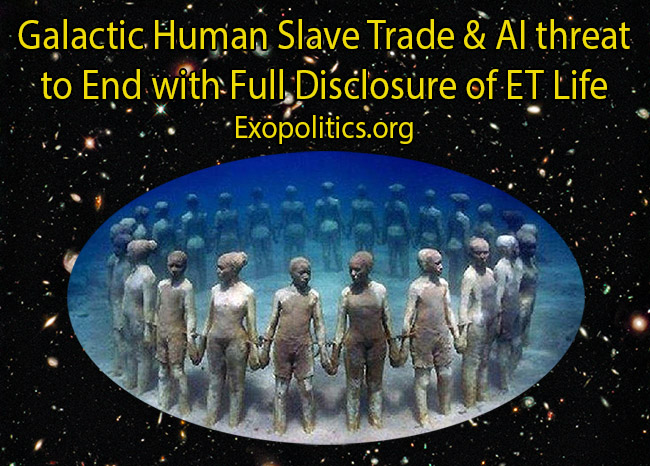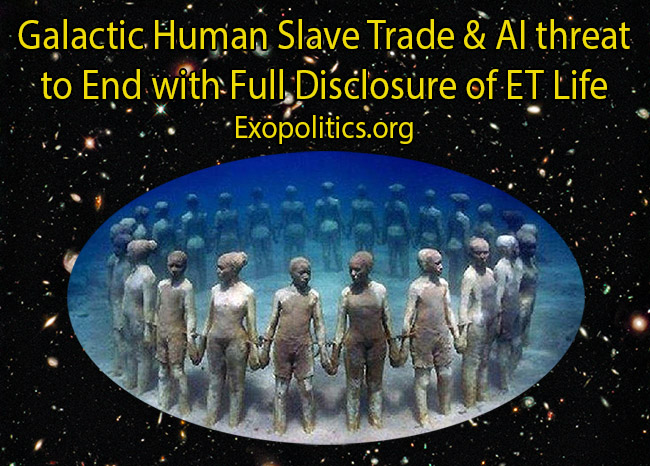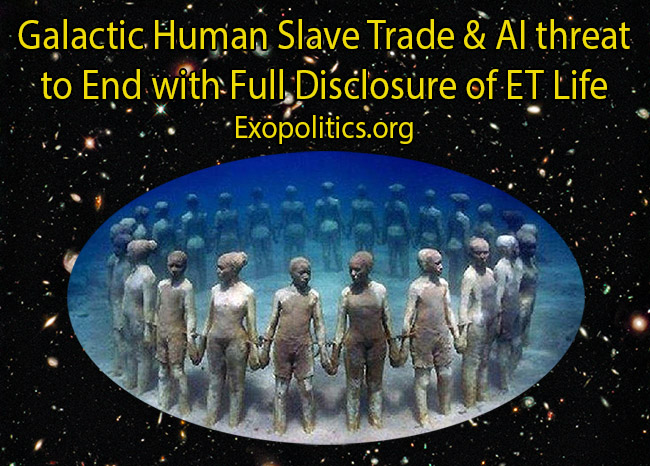 In the 18th and 19th centuries, the major colonial powers supported flourishing slave trades in their respective colonies through corrupt local elites or outright conquest of foreign territories. As the abolitionist movement spread and raised consciousness in former colonial powers such as Spain and Britain, these countries led the way in ending the global slave trade. According to the latest testimony of secret space program whistleblower, Corey Goode (aka GoodETxSG), a galactic human slave trade exists where millions of captured humans are taken off planet to distant colonies on other worlds to be bartered or abused.
Corey claims that the galactic human slave trade is now opposed by an alliance of Secret Space Programs (SSP Alliance) that plan to disclose the full truth about the abusive practices that has plagued humanity for centuries, if not millennia, due to corrupt local elites (Cabal/Illuminati) and intervention by imperial space powers (Draco Empire).
In part two of his responses to questions sent to him on May 29 Corey explains why the Blue Avian extraterrestrials belonging to a "Sphere Alliance" want him to disclose the darker side of the SSP programs (SSP programs and alliances are explained in part one).
Corey explains that full disclosure of extraterrestrial visitation and different SSPs, requires humanity to be prepared for all aspects of how humanity has been historically and more recently treated by these groups. Revealing this information is not designed to frighten or sensationalize, but to allow the collective consciousness of humanity to integrate the truth of what has happened, in order for humanity to evolve to a much brighter future – what Corey describes as a Star Trek-like society. Not wanting to deal with disturbing information is a sign of not being ready for full disclosure, thereby making it possible for egregious practices to continue. This is analogous to how refusal to discuss allegations of sexual abuse in families can allow these abuses to continue for years.
In his responses, Corey explains just how extensive the Galactic human slave trade has been, the principal parties involved, and the egregious mistreatment of those unfortunate enough to have been taken captive. Corey further explains that "Drop Zones" exist, where the bodies of humans that have been killed, mutilated or exploited in some way have been left, and how national security agencies have suppressed this information.
Corey describes some of the perpetrators of the galactic human slave trade, and includes among the list the "Tall White" extraterrestrials earlier revealed by Charles Hall to be working closely with a covert faction of the U.S. Air Force. In a prior article, it was revealed that a Nazi SS program that used captive human slaves was extended into a secret Nazi Space Program that allied itself with what Corey describes as the "Dark Fleet." Corey describes his own involvement in a covert program to interrogate human looking extraterrestrials integrated into human society that may have been complicit in the galactic human slave trade, or human mistreatment.
Some of the recent positive developments that have curtailed or mitigated the galactic human slave trade are also described by Corey. He says that the solar system wide quarantine put in place by the Sphere Alliance, has cut back on the number of captive humans previously taken outside the solar system to be sold. Corey describes the very positive role of an Ancient Mayan Space Program that has established colonies in the Pleiades, that has helped significantly in mitigating the galactic slave trade by freeing captive humans and relocating them to sanctuaries on their colonies (in an earlier article I described my own experience with a representative of this Mayan SSP).
Corey also explains the dangers posed by Artificial Intelligence that has turned on its creators in many other worlds, leading to many extraterrestrial civilizations being destroyed or hunted to extinction. He says that major public figure such as Elon Musk and Stephen Hawking have probably been secretly briefed about the danger, and this has influenced their public warnings against AI.
Finally, Corey describes a very positive future for humanity after "Full Disclosure" which will experience a future Star Trek-like civilization where former victims of the galactic human slave trade can safely return. Humanity will be finally able to evolve into a positive fourth density society where individuals will be free to develop higher consciousness abilities that will significantly improve their quality of life, as writers such as David Wilcock have been very actively promoting.
For Part One, click here.
© Michael E. Salla, Ph.D. Copyright Notice
---
Questions for Corey Goode on SSP Conflicts and Human Slave Trade – May 29/30, 2015
[Questions sent on May 29. Answers received on May 30]
Q10. Why do the Sphere Alliance beings want humanity to learn the truth about the darker aspects of Cabal/SSP/Draco activities on Earth and beyond regarding captive humans and abuses?
As things are moving forward the SSP Alliance Council and the Sphere Alliance have asked me to begin to cover some of the more disturbing aspects of what will be heavily covered in a "Full Disclosure Event." Even though many want disclosure to be a moment where everyone around the planet holds hands and sing kumbaya and share a huge loving moment we need to be prepared for the reality of "FULL DISCLOSURE". Even though some will cry out that this is "Fear Porn," it is still more beneficial for them now to learn some of the milder aspects of what they will learn the full details of later on. This is said to set expectations, and slightly reduce the shock and horror of some of the details that will be disclosed about those who have ran our planet.
This is also what the Blue Avians referred to when they said things would get worse before they got better as a necessity for humanity to gain "Genetic Memory" that will help us prevent from repeating past cycles of our history when we are standing on our own for the first time. I understand this is not pleasant information to hear. It was not pleasant to witness or is it pleasant information to deliver to humanity. That is why I have preferred to deliver the "Blue Avian Message" of becoming more loving, forgiving and raising our consciousness and vibrations. I have been asked to put this information out there for you to discern.
Q11. There have been reports of underground bases at Dulce, New Mexico and Pine Gap, Australia where captive humans are taken, abused and experimented upon. Which faction of the Secret Space Program (SSP) primarily run these bases and what is their present status?
In my time in the SSP and having access to much information about these facilities I never saw "Dulce" mentioned once in documentation or on maps. This doesn't mean it doesn't exist, it just means I was shown information about many dozens of other bases both underground and undersea that were doing these types of reported activities and "Dulce" was never mentioned among them. The other listed above was one that was mentioned among some of the locations where human testing, trafficking and other horrible activities were taking place. Pine Gap is a very dark place. These places are mainly run by the ICC, Dark Fleet and Military Black Ops Factions that are under the control of the Cabal/Illuminati (or Secret Earth Government Syndicates).
Q12. You have referred to the Cabal "trading millions of kidnapped civilians from the surface (per year) to off world beings in exchange for technology." Can you explain how this is done? Does it involve kidnapping street children in impoverished areas of countries like Brazil, India, etc., and/or children in developed countries like the US; and/or civilians in war zones; or is there another source of these kidnapped civilians?
Yes, the number has decreased in the past year because of the Outer Barrier. I understand this is some very disturbing and controversial information. I was asked to deliver it because it appears that the bulk of these people's crimes against humanity will be coming out soon according to the evidence that has been presented by some of the Cabal Defectors who have been taken off world (though some in the Cabal are attempting to negotiate and also use disinformation to control the narrative to prevent much of this from coming out).
Many of us knew that this was going on but even we were shocked by the scope of the human trafficking that was going on. When "Full Disclosure" does occur people need to understand that much more detailed information on these matters is going to come out. This will be a shocking time for everyone as these and other horrific crimes against humanity are revealed about the "Elite" who have ruled over us and what they have been doing in the shadows throughout history.
Q13. Who are the principal parties involved in organizing and facilitating this galactic human slave trade?
This is some pretty horrific and controversial information. It starts out with in some cases with your run of the mill organized crime groups who are into the sex and slave trade which is very much alive in the 20th and 21st centuries. Many of these crime groups or gangs have specialists who work from lists of desired people to be obtained (many others are victims of opportunity). These specialists often are kind elderly looking people or professional people (including Medical, Law Enforcement and Education to name a few) that no one would consider a threat, come in contact with a lot of people and are generally trusted. These people operate in just about any country you can think of. Often people are grabbed who live on the streets, in third world countries (that they can through their power in) or from inattentive parents. This level of human trafficking brings in many hundreds of thousands of people per year into the slave trade. These people do not know or care what happens to the people they obtain and hand off to handlers in exchange for money.
Then there are the special operator groups who have a specific shopping list and will go through a great deal of trouble and personal risk to obtain certain types of individuals that are on their lists. People at this level know that their victims are going into something bigger than just the global human trafficking systems and they deal directly with Cabal/Illuminati types. These Cabal/Illuminati types then funnel abducted people into their processing centers where the people are cataloged and it is decided if they will be sent below ground for various uses by allied ET's or will be used as a commodity in off world trade.
There is no currency or financial system that is used between space faring civilizations so everything is based on bartering. Some ET's are interested in some of the Earth's Art (again some of our most famous missing historical art pieces are in off world collections), Luxury Items like Spices/Chocolate (strangely enough), Animal and Plant Life while many others are interested in trading their technology and biological specimens they have obtained elsewhere for Human Beings. These Humans are used for many purposes including manual slave labor, sex trade, engineering/manufacturing (we are well known for the abilities some of us have with certain technical skill sets). There are some of the ET's that use Humans as food resources in various ways (Of which I will not go into detail).
The Secret Earth Governments and their Syndicates discovered that a large amount of humans were being taken off the planet by various ET's anyway so they decided to find a way to profit from it and have control over which people were being taken. In prior arrangements they were made promises of receiving technologies and biological specimens for allowing groups to abduct humans but the ET's rarely delivered on their promises. Once they had developed the advanced infrastructure (ICC) in our Sol System along with advanced technologies (that some of the thousands of ET groups traveling through our system were now interested in obtaining) and now had the ability to deter most unwelcome guests from entering Earths airspace the Cabal/ICC then decided to use human trafficking as one of their resources in interstellar bartering.
Q14. You have said about these human slaves taken off planet, that: "There is a plan in place that takes all of these peoples' lives in account." What do you mean by that? Will they be relocated to Earth in the future or taken to other off planet locations for sanctuary?
There is a plan to remove these people post "Full Disclosure Event" from their state of slavery and have allies that have assisted us previously take them to their planets where they rehabilitate these individuals. These planets are said to be very peaceful and "Eden Like" and are used for relaxation and rehabilitation of traumatized humans and human type ET's. This place has the advanced technologies and higher density humans present to assist people in recovering and being ready to integrate back into healthy societies. Once these people have been treated and are healed of their traumas they will be returned to the A.D. (After Disclosure) Civilization on Earth where they will choose their new lives. If they choose to remain on the planets where they were rehabilitated they will be allowed to do so. They will most likely be returned in waves (as they are ready) as will the other humans being treated at these locations for traumas related to being traded off into slavery by those who currently control the Cabal/ICC/Dark Fleet Infrastructure in our Sol System.
Q15. Alex Collier has described Andromeda Council ships intercepting Gray/Dow spacecraft with the extracted souls of children being taken off planet? Do you know anything about soul extraction technologies, and what role they play in a galactic human slave trade?
I had to go and look at this material because I was not familiar with it to answer this question. There are quite a few groups that get lumped in under the "Grey" category. There are literally thousands of different types of beings that normally travel through our region of space all of the time. Most never stop to communicate with others in our Sol System or interact with the current civilizations in control of our system. This will change once we are in an "A.D. Civilization" (After Disclosure) and behave like higher vibratory beings. Most of them arrive and just calculate and wait for their portal opening that they will use to travel the "Cosmic Web" to other Galaxies and Star Systems. There are many groups that use humans as food and energy sources but I never was briefed or read any reports of actual souls being stolen from humans and taken off world. There were devices that were types of crystals that would store types of human energy ("Loosh"). I did read of technologies that were used to "Push" the souls of one person into another or into clones but did not learn of any "Soul Theft" that was occurring. I have had people send me emails saying that they are having parts of their soul ripped off and stolen but I have not seen anything in the programs that explain what people are experiencing or if they are misinterpreting what is occurring to them. I have not personally seen the "Soul Transfer Technology" or know for sure how it works. I have had a couple of people explain it to me but these people have been outside of the programs and are providing third or fourth hand information.
Q16. Charles Hall wrote about a base at Nellis Air Force Base involving a race of Tall Whites that reached agreements with the USAF in the 1950s whereby they trade technologies such as advanced spacecraft for various Earth resources. Do you know what these resources are that are taken from the Earth, and are the Tall Whites one of the parties involved in the illicit off-planet slave trade?
I watched a video of Charles Hall about 4 or 5 years ago if not more. This information is mostly accurate and the group he refers to as the "Tall Whites" does do trade with the Cabal/ICC and also independently with some Military Black Ops Factions. Despite his experiences with them they are not considered very friendly or social towards humans or other ET's. They are somewhat isolationists but do have representatives that occasionally take part in some of the "Super Federation Conferences" (Group of multiple ET Federations that get together in a UN Type Conference on a regular basis). I do not know for certain in what way they use humans but do know that they have been tied to some of the areas where human bodies are known to be dropped by multiple ET Groups that the Military Black Ops Groups keep an eye on and cleans up when necessary. I do not know if they are using them for a resource or are doing testing on them as a part of the genetic experiments that many groups have been conducting on humans for quite some time. These reported human deaths could be unintentional for all I know.
Q17. You have described a case where a Mayan SSP rescued an entire village that had been taken by an extraterrestrial group. Can you describe what happened to the villagers and whether there are plans to return them to Earth?
The Mayan Ancient Break Away Civilization is one who has recently stepped up and been a very good friend to humanity. They had relocated over 40 million of their own people in the distant past to planets they had colonized mostly in the Pleiades Star Cluster. Those that were left behind were those mostly of "Mixed Blood" as a result of intertribal marriages. All of the Ancient Break Away Groups have a history of maintaining racial purity. They have kept underground bases of operation active in South and Central America since that time. The Mayan Break Away Group has kept very much to themselves and has not interacted with the majority of other Ancient Break Away Groups and ET's and have a very different type of technology and spiritual development. They are extremely "Service To Others" oriented and peaceful. Their technology is very advanced and consciousness based and are considered a 4th Density civilization by many in the SSP Alliance.
I experienced firsthand their ability to disassociate the negative emotional energy we associate with certain traumatic experiences when they assisted me with the "Halo Device" that I described in an earlier Q&A exchange we had. They use these and other methods to assist the many thousands of recovered humans who have been traumatized by their treatment while in captivity by various ET's that they were traded off to by the Cabal/ICC Groups.
There have been methods developed to tag individuals and marauder ET vessels who have come into our Sol System, entered the Earth's Atmosphere and abducted anywhere from small groups of people to entire small villages across the globe. This has occurred for longer and more often than people may want to believe.
Using this tracking method this Mayan Break Away Group and other allies assist us in retrieving as many of the abducted humans as possible. Unfortunately not all of these people are still alive when they are located but any survivors are retrieved. Often it is some time before they are able to retrieve these people and in the interim they have been through any number of unmentionable traumatic experiences. The allies who assist in these rescues place the victims in the care of the Mayan Break Away Civilization and their ET allies who operate these trauma recovery locations. The SSP Alliance observers who have been to these off world operations didn't want to leave. We are told that this is the future of our civilization if we make the right decisions "A.D." (After Disclosure).
Q18. You have described your involvement in an interrogation program of captured extraterrestrials involved in the human slave trade. Can you describe what happened in these interrogations and how the information was used?
There was a program that I was assigned to for a short time that was an ET "Intercept and Interrogation Operation" as "IE Support" (Intuitive Empath). This program mainly was retrieving human ET's, ET's in disguise and Ancient Break Away infiltrators into our society. The SSP's were abducting these beings from homes and even high rise office buildings where they had setup cover lives and were living among the general population on Earth. They would be picked up and interrogated to identify where they were from and what their agendas were. If they cooperated and were deemed to not be a threat they were warned about the policy that was in place for groups to petition to do social studies on Earth while being monitored, and then were allowed to contact their support teams to retrieve them. Others were sent to be held in stasis in a holding facility in the Sol System that slightly resembles a certain "Space Prison" in the movie Lock Out.
Later members of this program were tasked to use the interrogation methods on captured ET's from disabled or downed vessels that were involved in the abductions of humans from across the globe. They were tasked with finding out where these people were being taken and for what purposes. This is when quite a lot of intelligence was gathered about the dark purposes that some ET civilizations had for human captives. It was a long and disturbing list. This information and the tagging methods that were developed became very instrumental in providing the needed intelligence to our allies that has allowed them to retrieve an extremely large amount of human captives and relocate them to where they can be cared for.
Q19. There have been reports of human mutilations and "Body Drop Zones" involving certain ET groups. Can you describe which ET groups were involved, why they are performing such acts, and what has been done to prevent such activities?
These drop zones have been in use going back at least to the early 1920's that have been documented. Why numerous ET's have chosen the same areas to drop the bodies of dead humans and animals is unknown, but it is assumed to have to do with them being in regions close to nodes that are apart of natural portal networks. Usually these bodies appear to have been dropped from altitude and are in different states depending on which group had abducted them. Different groups abduct humans for different purposes. Even those who use humans as a food or energy source use different methods and portions of humans in their processes. I will not go into details and I believe some of the information about certain gland, hormone and other organ removal has been leaked on the Internet. There are a wide range of ET's that do genetic and other experiments on humans with no regard to preservation of life that use these dumping grounds as well. This is still going on although it has been greatly reduced with the Outer Barrier being put in place. Those ET's that are trapped on Earth that still consider humans as cattle still use some of these drop zones. The zones are usually off limits to the general population and policed by federal agents and Military Black Op's Factions who send cleanup crews whenever there is a body reported. These bodies are identified and the disappearances investigated, but no closure or information is given to family members and the bodies are not given to them for burial.
Q20. In the Friendship contact case involving human looking extraterrestrials that established underground bases in Italy and helped educate civilians about extraterrestrial life from 1956-1978, the extraterrestrials claim that their bases were attacked and destroyed by a synthetic extraterrestrial race in 1978 who followed them to Earth. Are these synthetics a form of Artificial Intelligence that has plagued other extraterrestrial civilizations?
There is quite a lot that went into what people call the friendship cases during the 1950's through 1970's. Most think they completely stopped but they actually continue to this day but they have changed their tactics and approaches. Some of these groups were actually Ancient Break Away Groups while others were refugees who run from star system to star system to escape the ET/AI problem that they created on their home worlds. These ET/AI's at a certain point always turn on AI Prophets after they have achieved complete control and autonomy from them. At this point they consider the beings that they used to build up their infrastructure and build biological androids for them to occupy to be nonessential and a threat. They will then wipe out that civilization and pursue any survivors where ever they go until they are able to wipe them out. This has been repeated in many thousands of civilizations in multiple galaxies for many hundreds of thousands of years. Some of the crashes that have been recovered in the 1940's and 1950's were from these ET/AI Biological Androids and their technologies (sometimes as a Trojan horse to infiltrate our civilization).
There was quite a lot of contact going on in the 1950's through 1970's and this ranged from ET Refugees, Break Away Civilizations pretending to be ET's to actual ET's trying to make contact with nongovernment groups of people to provide warnings of what we were dealing with as a Civilization during that time frame (mistakes our leaders were making). Those who were contacted were not spiritually evolved just as many who feel they are in contact with ET's are not even today. They would mix information with their belief systems as well as develop Christ Complexes and over developed Egos that would end up causing them to behave unethically.
Q21. In the recent remake of the television series Battlestar Galactica, artificial intelligence turns on its human creators and destroys their civilization. You have said that this is something that has occurred on other worlds. Does humanity face a similar threat as we progress into a post-disclosure world?
Yes, this is a huge threat being that many in the Secret Earth Government and Syndicates are major "AI Prophets". The ET AI's have some time predictive abilities that have kept these groups one step ahead and every time it looks like they are finished they find a way to survive. There is a classified plan to rid the planet of this ET AI infestation in the "A.D. Civilization". To completely remove all remnants of the ET AI is going to involve the energetic changes effecting the Sun as well as a global operation timed perfectly to make sure all remnants of the AI Signal are removed.
Those who are AI Prophets are already working on a timeline to create a society completely dependent on technology that at one point will hand its sovereignty over to this "AI God" because it will be believed that this AI is the only thing that can rule the world from a neutral perspective and bring world peace for the first time. These AI Prophets have been shown the information of the thousands of other civilizations that have fallen for this trickster god model and were all destroyed. In true "AI Prophet Form" they arrogantly believe this will not happen to us. It appears that this AI has seen something coming up in the future because there has been a sudden rise in "Pro-AI Articles" in the mainstream media very recently. Nothing will change their minds and it is impossible to debate or change their minds about their goals. This is yet another part of the information that will be released in a "Full Disclosure Event" that the people of Earth will have to work through.
Q22. People like Elon Musk and Stephen Hawkings have spoken out against the dangers of Artificial Intelligence. How might humanity best avoid the dangers posed by AI as we introduce more advanced computer and information technologies?
It is my opinion that some people in power on the Earth have already been "Read In" to the "ET/AI Threat". I have been told that some people have been read into the full details but I have not been provided a list of who. People such as the two mentioned are excellent candidates of people I would choose to inform because of the work they do and the influence they have.
The best way to avoid the dangers of AI is to educate yourself on the potentials they have to cause a loss of sovereignty. Becoming too dependent on technology is something else that will make you more of a target to be controlled by AI influence or even be infected by an "AI Signal" that can live in the bioelectric field of your body. This signal can then have an effect on the way you think and behave. This is something that is screened for even currently when operators and guests arrive at SSP Facilities and is something that other ET Groups take seriously as well.
Q23. You have described some of the technological means used by the SSPs and ET civilizations to guard against AI infiltration. Can you explain why and how psychics were used as means of last resort to prevent infiltration?
There may be some confusion here. The "IE's" are used in the interrogation of AI Prophets as well as to detect deception or danger in conferences. There are hand held devices that are held against the forehead that scan people for an "AI Signal Infection". If an infection is detected they are isolated from any technologies into sealed SCIFF Rooms where they are then "Cleared" of AI Signals which is not a pleasant process and requires a moderate electrical shock to overload the person's bioelectric field as a part of the process.
Q24. You have said that after a "Full Disclosure Event" humanity will be free to transition into a Star Trek Civilization era? Will this post-disclosure Earth be a third, fourth, fifth or higher density society?
This will occur as we are still going through the energetic changes in our Sol System that are changing our vibratory and consciousness state to that of a 4th Density Civilization. Until then we will be a transitional civilization that will have access to advanced technologies that we should have had access to for almost a hundred years. We will be going through a new Renaissance of learning our true history, suppressed unified physics and mathematics models, learn all kinds of information about exobiology as well as have access to technologies that will make our way of life change from a stressful and traumatic daily struggle to a healthy fulfilling existence where we are encouraged to pursue our passions and interests.
All of the infrastructure built out in our Sol System by the Cabal/Illuminati, ICC, Dark Fleet (which is not a Draco Fleet but a Human Fleet that serves the Draco Alliance) and other SSP Groups will be handed over to the "A.D. Civilization" to be the backbone of a "Star Trek" like civilization. All of the people that ran that infrastructure as slave labor will be returned to the "A.D. Civilization" once they have been rehabilitated from their traumatic lives; and they will rejoin this new era and help build the new civilization that will be ran completely by humanity, and not manipulated or interfered with by outside groups in any way.
Q25. You have described the Sphere Alliance beings as having the conscious power to teleport in and out of our reality without the use of space travel technology. Are such advanced consciousness abilities something that might become more widespread in a post-Disclosure world?
I have heard David Wilcock and others describe what a 4th Density Civilization is capable of. We will have a more cohesive shared consciousness which has a direct effect on energy, matter and reality. I do not think we will have the abilities of the Sphere Beings who have stated in no uncertain terms that they come from the 6th through 9th Densities (There is probably a wider scale of densities than we are aware of or able to comprehend currently). I do not know exactly what abilities we will eventually develop in 4th Density to be honest. I do not know if we will all get them at once or will develop them over time. Different people have their own theories based on their research but no one knows for certain. It will be quite an interesting journey for those of us who practice becoming more loving, forgiving and consciously become more "Service To Others" oriented. People who focus on raising their consciousness and vibrations are going to be in a far better place than any of the lower vibrational "Service To Self" people who are of a negative and self-centered polarity. These people may experience a different timeline all together where they have to repeat a 3rd Density Cycle until they learn compassion, and get their journey and karmic issues straightened out.
Click here for Part 1.
More information about Corey and the Sphere Alliance at:
Sphere Being Alliance (Twitter)
Sphere Being Alliance (YouTube)
Sphere Being Alliance (Blog)
Sphere Being Allince (Home Page)
To continue the "Q & A" process go to the following part (FAQ) of the Sphere Being Alliance Home Page and click "Ask A Question". Type in your question in the field and click "Submit". I am happy to answer all of your reader's direct questions here at this location. I look forward to providing them more information and answering their questions. http://spherebeingalliance.com/faqs
---
FURTHER READING