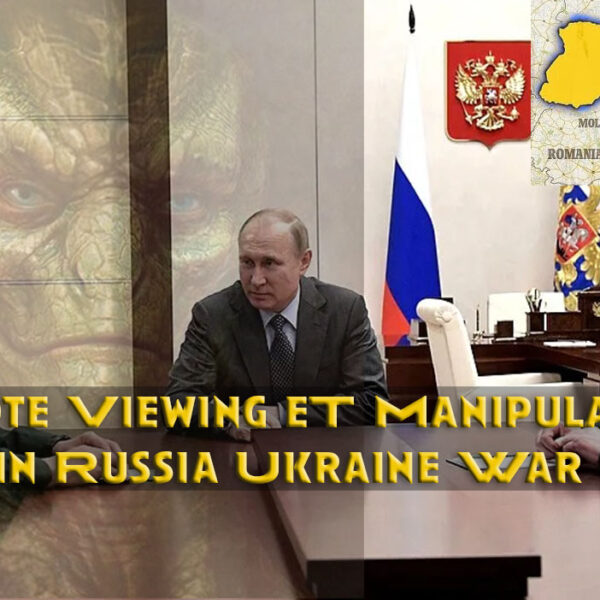 On April 16, the Farsight Institute released a remote viewing project concerning President Vladimir Putin and his inner circle over the decision to intervene in Ukraine militarily. The "Vladimir Putin and His Inner Circle" project involved four highly trained remote viewers who identified an extraterrestrial factor influencing President Putin and his chief advisors. According to Farsight Institute Director, Dr. Courtney Brown, the extraterrestrial interference is part of a plan to entice human leaders into new agreements that will perpetuate secrecy and enable future manipulation to occur without being exposed.
In his introduction to the remote viewing project, Dr. Brown stated:
This project started with the Russian invasion of Ukraine. It just did not seem rational in any logically oriented sense of the word. Ukraine was not threatening Russia, and the invasion cost Russia an enormous amount in terms of international prestige, its economy, and even its concern about NATO, a defense alliance that previously was struggling for a reason to exist. Quite a few people have even questioned if President Putin is mentally stable. Basically, the entire Ukrainian war thing has been confusing to just about everyone.
The question of whether Ukraine was genuinely threatening Russia through its plan to join NATO is a controversial one. Certainly, from the perspective of the mainstream news narratives, Ukraine was an innocent victim needlessly attacked by a more powerful neighbor that launched a brutal invasion. As I will show, however, the situation is far more complex than mainstream media has been telling us.
The remote viewing project showed the danger of world leaders being covertly influenced via 'neural engagement' by manipulative extraterrestrials who operate behind the scenes. In the concluding remarks to the remote viewing project, Dr. Brown pointed out the dangers of this scenario continuing indefinitely under the current global secrecy system, which effectively prevents more benevolent extraterrestrials from intervening on humanity's behalf to end such manipulation.
In the Vladimir Putin and his inner circle project, the four remote viewers­—Intysam, Aziz Brown, PrinCess Jeanee, and Shantae—were given a list comprising an alphanumeric target and several subjects. Only Dr. Brown knew that the target was "President Vladimir Putin of Russia at the moment when he makes the final decision to invade Ukraine in the year 2022."
Though conducting the sessions separately and independently, the remote viewing team showed remarkable consistency in identifying President Putin and his inner circle being influenced by different extraterrestrial entities through a form of "neural engagement." Essentially, the extraterrestrials were able, to varying extents, to get into the minds of Putin and his inner circle comprising Sergei Shoigu, Russia's Defense Minister, Alexander Bortnikov, Director of the Russian Federal Security Service (FSB/FSS), and Valery Gerasimov, chief of the General Staff.
The four remote viewers described how manipulative extraterrestrials had varying degrees of success depending on how stressed, worried, and agitated President Putin and his inner circle was at the time of Russia's "special military operation" into Ukraine. Only, Bortnikov largely escaped the influence of the manipulative extraterrestrials due to his calm demeanor and methodical approach to the issues at stake.
The results and consistency of the remote viewers' data regarding multiple subjects are remarkable, given that all the sessions were conducted using a blind scientific protocol. This protocol prevents "front loading," which Dr. Brown asserts will inevitably happen when remote viewers are made consciously aware of their subjects and targets. This blind scientific protocol is why Farsight's remote viewing sessions are an important tool for exopolitical research and analysis, which seeks to understand the big picture of extraterrestrial intervention on Earth.
In the remote viewing session, the four remote viewers focused on the state of mind of President Putin and his inner circle, and the influences on them in the final decision to approve Russia's military intervention. It was clear that extraterrestrials exploited these Russian leaders at a time of great tension and influenced them in their decision-making over the Ukraine crisis. Yet, we do not know what the different issues were and how these were evaluated for the final decision to intervene militarily.
Crucially, we don't know if a similar process was happening behind the scenes among Ukraine's political and military leaders, and among key NATO member states that acerbated tensions in the immediate period leading up to Russia's military intervention.
In his concluding comments, Dr. Brown raised several critical points:
So, at this point, it should be clear that our remote viewing data do suggest that there has been a lot of mental manipulation of Russian leadership by certain extraterrestrials. They seem to be investing a lot in this project, and the Ukrainian war seems to be something they are involved with. Now the question is, why? Why would certain extraterrestrials want to trigger a Russian invasion into Ukraine? Is that all there is, a war in one European country or is there something bigger going on?
Friends, if you have long followed Farsight's activities, you know that we have seen situations in which certain extraterrestrials have acted to manipulate human leadership by first creating a crisis and then by offering to solve the crisis for a price…
Those agreements open the door to establishing underground extraterrestrial bases that have been heavily involved in the massive and highly exploitive experiments involving what appears to have been millions of earth humans. Moreover, such agreements with extraterrestrials were not limited to those signed by US leadership only as seemingly suggested by others…  
You see there are other extraterrestrial groups who could intervene and stop the Reptilians and their allies from exploiting humanity if the secrecy ended and humans asked for assistance from those more positively oriented extraterrestrials. Those more positively oriented extraterrestrials demand that free will be respected and they require that humanity openly request the assistance. From their point of view, if a species volunteers to become a slave race that is OK as long as it is an act of free will, but all that is coming apart as more and more people become aware of the fraudulent agreements that were made between governmental leaders and the oppressive extraterrestrials.
Up to this point, I agree with the conclusions made by Dr. Brown in his evaluation of the remote viewing data. Indeed, repressive extraterrestrial groups do use neural engagement to control and manipulate human leaders. This manipulation has been happening for a long time, as observed by several researchers such as William Bramley in the Gods of Eden (1989) and Jim Marrs in Rule by Secrecy (2000).
This takes me to the Ukraine crisis and why extraterrestrials intervened, according to Dr. Brown:
So the oppressive extraterrestrials are certainly on the lookout for establishing a new set of agreements that would further delay any involvement by the more positively oriented extraterrestrials, and this leads us to our current crisis between Ukraine and Russia. You see, if the Russian leadership is being manipulated into conducting a senseless war against Ukraine, it is only a matter of time before the Russian military faces the possibility of defeat as the rest of the world acts to assist Ukraine in its defensive efforts.
The idea that Russia has embarked on a "senseless war against Ukraine" has been heavily promoted in mainstream media narratives, which widely assert Putin is another Hitler and is driven by similar despotic, even demonic, impulses. Indeed, the idea that negative extraterrestrials influenced President Putin and his inner circle to embark on an unjustified brutal invasion will be interpreted by many as a validation of this mainstream media narrative.
However, a deeper analysis of the Ukraine crisis suggests that this negative extraterrestrial influence extends far beyond President Putin and his inner circle, and at the very least, dates from events in Ukraine that occurred in early 2014.

The violent ousting of the democratically elected President, Viktor Yanukovich, who had attempted to bridge the gap between Ukraine's fervently nationalist west with the Russophile east, created the destructive political dynamic that led to civil war and the present-day crisis.
This destructive process is well described in the political analyses of well-informed East European history and politics scholars, such as Professors John Meiersheimer and Stephen Cohen. Both warned of the dangers of civil war if Ukraine was forced into making a stark binary choice between a future of integrating with the European Union and NATO, or establishing closer ties with the Russian Federation.
In addition, Oliver Stone's documentary, Ukraine on Fire, graphicly describes the political dynamics that got us to the present-day crisis, and the sinister forces operating behind the scenes to acerbate the conflict.
Prior to Russia's February 24, 2022, "special military operation," there is compelling evidence that the Ukrainian military was poised to retake the rebel Donbas region by a lightning military campaign. This was made feasible by the US and key NATO members encouraging Ukrainian leaders to take a hardline approach to the rebel-held areas, which had been promised political autonomy in the 2014 Minsk Accords—promises that were never implemented.
In short, the US/NATO encouraged Ukraine's leaders to avoid reaching any political solution with the rebel-held areas and instead seek a military solution to their Donbas problem. NATO provided necessary training and armaments to make it possible for Ukraine to pursue a military solution similar to Croatia's "Operation Storm" that successfully retook the Serb-held area of Krajina in August 1995.
In addition to the alarming news that Ukraine was contemplating restarting its nuclear weapons program, there was also the problem of multiple Pentagon-funded biolabs in Ukraine. After US officials initially denied that the Pentagon was funding biolabs, Victoria Nuland the Under Secretary of State for the Biden administration, confirmed that this was indeed happening, albeit for defensive purposes only. Both of these developments were naturally of great concern to President Putin and his inner circle.
Finally, there is also evidence that a "space ark" with incredibly advanced ancient technologies had been found in southern Ukraine in the Kherson Oblast, as several sources have stated. Indeed, Kherson was the first Ukrainian city taken by the Russian military. The addition of a space ark that NATO sought to control only worsened the already dangerous situation in Ukraine.
All the above factors predictably would have weighed heavily in the decision-making of President Putin and his Inner Circle, which led to their fateful decision to go ahead with the "special military operation," ostensibly for denazification and demilitarization of Ukraine.
At this point, I wish to state that I disagree with President Putin and his inner circle's decision to launch a "special military operation" against Ukraine. He gave what negative extraterrestrials and their Deep State minions desperately wanted and had taken years to contrive—a new war that would directly pit NATO and Russia against one another.  
Nevertheless, I understand why Vladimir Putin and his advisors felt cornered, stressed, vengeful, and agitated; and why they believed they had no other alternative to the choice that was made. This is where Farsight's remote viewing is most helpful, as it gives important answers to what qualitatively tipped the scales towards Russia's fateful military actions. In contrast, President Putin had previously been far more restrained in his relations with Ukraine, NATO, and the US.
This is where Dr. Brown's conclusion gives a long-time solution that prevents this scenario from playing out again or degenerating into a future nuclear war:
You may wonder why humans and particularly human national leadership, is so easily duped. The answer is simple, secrecy. As long as the extraterrestrial presence is kept secret from the larger population then it is possible for human leadership to be continually duped time after time using neural engagement when necessary. The only thing that can stop this from happening is disclosure.
The end of secrecy means disclosure. Spilling the beans, so to speak. This is all that matters, disclosure. What human leadership needs to understand is that what has been happening to Vladimir Putin and his inner circle is likely happening in various ways to all important human leadership. That is all human leaders, including all presidents and prime ministers, are not safe from manipulation. No one is safe.

I agree that full disclosure is vital to end extraterrestrials manipulating world leaders through neural engagement, contriving unnecessary wars, imposing exploitative agreements, and keeping the secrecy system in place for decades to come. Full disclosure will end such egregious practices and, most importantly, promote world peace and open contact with extraterrestrial visitors.
Video version of this article is on YouTube & Rumble
Audio Podcast on Apple, Spotify, or Google
© Michael E. Salla, Ph.D. Copyright Notice
To watch the Farsight Remote Viewing project on "Vladimir Putin and his Inner Circle," click here.
Related Articles/Podcasts
---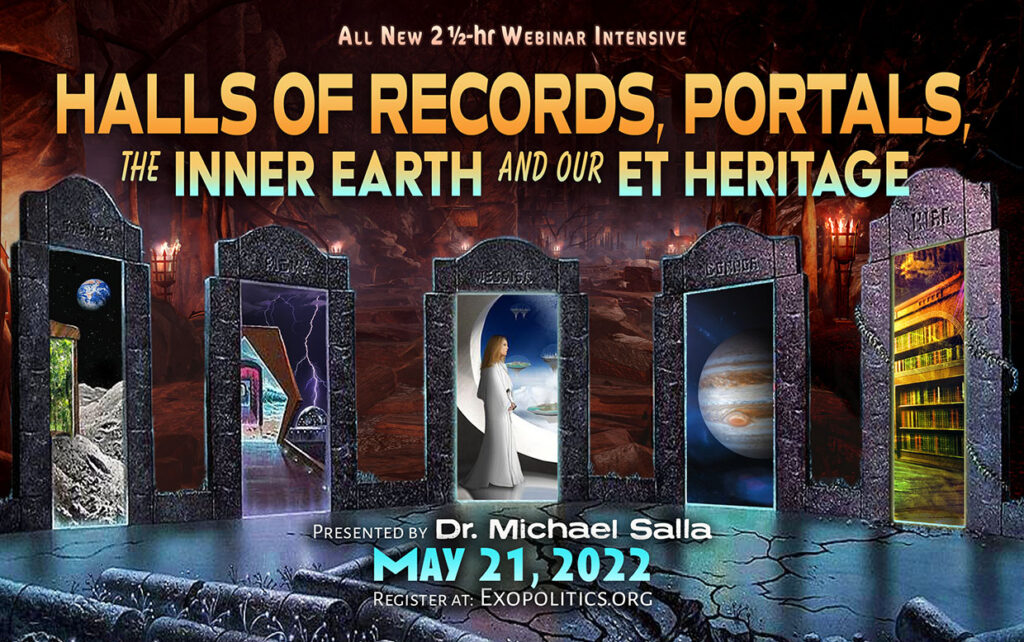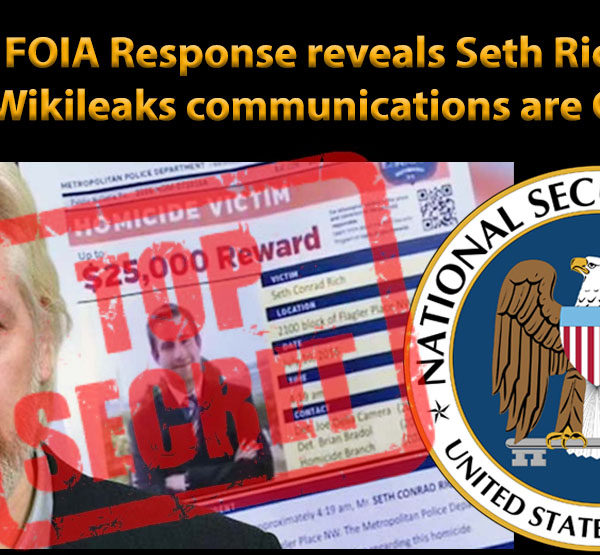 The National Security Agency has responded to a Freedom of Information Act (FOIA) request concerning direct communications between Seth Rich, a former staffer for the Democratic National Committee, and Julian Assange and/or Wikileaks. The NSA issued a "Glomar Response", where it chose to neither confirm nor deny the requested information due to its existence or "non-existence" being "properly classified".
The NSA response reveals that communications between Rich and Assange/Wikileaks are subject to classification laws. Their release will have major national security implications that directly impact US Russia relations, and may facilitate disclosure of suppressed secret space program technologies.
I filed the FOIA request after communicating with Ty Clevenger, Esq., who had on October 10, 2017, filed an FOIA request regarding communications between Rich and Assange, along with many other individuals. In his original FOIA letter to the NSA, Clevenger requested:
All documents, records, or communications referencing or containing communications between Seth Rich and any of the following: Julian Assange, Wikileaks, Kim Dotcom, Aaron Rich, Shawn Lucas, Kelsey Mulka, Imran Awan, Abid Awan, Jamal Awan, Hina Alvi, Rao Abbas, and/or any person or entity outside of the United States. (pdf available here)
The NSA wrote a final response to Clevenger on October 4, 2018:
Your request has been processed under the provisions of the FOIA. Fifteen documents (32 pages) responsive to your request have been reviewed by this Agency as required by the FOIA and have found to be currently and properly classified in accordance with Executive Order 13526. These documents meet the criteria for classification as set forth in Subparagraph © of Section 1.4 and remains classified TOP SECRET and SECRET. (pdf available here)
The Clevinger's FOIA request and the NSA's response was the subject of an article by Mark McCarty published by Medium.com on April 19, 2019, where he analyzed its consequences for those claiming Rich was the real source of the DNC emails being handed over to Wikileaks. Unfortunately, McCarty's article was taken down by Medium.com and he was removed as an author from the site in what appears to be a flagrant case of censorship.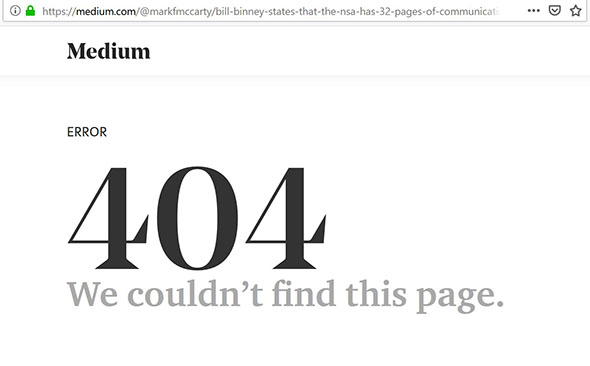 I wrote an article on April 25, 2019 commenting on the issues raised in McCarty's article and NSA's response to Clevinger's FOIA request. Of particular interest was what a prominent NSA whistleblower, William Binney, had to say about the NSA's response:
"Ty Clevenger has FOIAed information from NSA asking for any data that involved both Seth Rich and also Julian Assange.
And they responded by saying we've got 15 files, 32 pages, but they're all classified in accordance with executive order 13526 covering classification, and therefore you can't have them.
That says that NSA has records of communications between Seth Rich and Julian Assange. I mean, that's the only business that NSA is in — copying communications between people and devices."
In closely examining Clevinger's request and the NSA's response, what is left unclear is exactly who Rich was communicating with that the 15 documents (32 pages) were referring to.
This was due to the initial FOIA request by Clevinger being very broad in scope since it asked for multiple individuals that Rich was communicating with in addition to Assange/Wikileaks. Basically, the NSA's response, as cited above, made it unclear whether the information it had concerned communications between Rich and Assange, or Rich and one of the other named parties.
In order to narrow the scope of the inquiry into Rich's communications, I filed my own FOIA request to the NSA on April 27, 2019:
I am researching the circumstances surrounding the death of Seth Conrad Rich ("Seth Rich, born January 3, 1968), who was murdered in the District of Columbia on July 10, 2016. I request all documents, records, or correspondence referencing or containing communications between Seth Rich and Julian Assange or Wikileaks.
I received the following response by the NSA on May 1, 2019.
We have determined that the fact of the existence of non-existence of the materials you request is a currently and properly classified matter in accordance with Executive Order 13526, as set forth in Subparagraph (c) of Section 1.4. Thus, your request is denied pursuant to the first exemption of the FOIA which provides that FOIA does not apply to matters that are specifically authorized under criteria established by an Executive Order to be kept secret in the interest of national defense or foreign relations and are, in fact properly classified pursuant to such Executive Order."
Here is the relevant Section 1.4 referred to by the NSA with emphasis on subparagraph (c):
Sec. 1.4. Classification Categories. Information shall not be considered for classification unless its unauthorized disclosure could reasonably be expected to cause identifiable or describable damage to the national security in accordance with section 1.2 of this order, and it pertains to one or more of the following:
(a) military plans, weapons systems, or operations;
(b) foreign government information;
(c) intelligence activities (including covert action), intelligence sources or methods, or cryptology;
(d) foreign relations or foreign activities of the United States, including confidential sources;
(e) scientific, technological, or economic matters relating to the national security;
(f) United States Government programs for safeguarding nuclear materials or facilities;
(g) vulnerabilities or capabilities of systems, installations, infrastructures, projects, plans, or protection services relating to the national security; or
(h) the development, production, or use of weapons of mass destruction.
The NSA's response is known as a "Glomar Response", which is different from a regular denial of a request for official government records as explained by Nate Jones from Unredacted.com:
The Glomar Response is different than a regular FOIA denial—when an agency states that it has the records but that it will not release them.  When an agency replies with a Glomar Response, it refuses even to admit that documents exist; this makes research (and the appeals process) much more difficult. 
The NSA's decision of neither confirming nor denying the existence of direct communications between Rich and Assange/Wikileaks affirms that the NSA is unwilling to directly admit such correspondence exists and makes it difficult for researchers to reach a definitive answer. Nevertheless, what the NSA's response does reveal is that the alleged communications between Rich and Assange/Wikileaks are a matter of national security.
The NSA response is a startingly admission given what has been previously learned about Rich's role in handing over the DNC emails to Assange and Wikileaks as discussed in my previous article on Rich. Basically, we know that law enforcement sources told journalists Seymour Hersh and Sean Hannity/Fox News that Rich was the source for the DNC party email links.
In addition, Binney was part of a group of former U.S. intelligence officers that wrote a report released on July 24, 2017 explaining why it was impossible for the DNC files to have been downloaded by online hackers, and the most likely explanation was an inside source with direct access to the DNC server who leaked the files through a thumb drive:
Forensic studies of "Russian hacking" into Democratic National Committee computers last year reveal that on July 5, 2016, data was leaked (not hacked) by a person with physical access to DNC computer. After examining metadata from the "Guccifer 2.0" July 5, 2016 intrusion into the DNC server, independent cyber investigators have concluded that an insider copied DNC data onto an external storage device.
The NSA's responses to Clevinger and my FOIA requests take on even more significance given recent attempts to debunk any purported connection between Rich and Assange/Wikileaks. Michael Isikoff, writing for Yahoo News on July 9, 2019, insisted that the Russians were the real source of the leak and not Rich:
Russian government-owned media organizations RT and Sputnik repeatedly played up stories that baselessly alleged that Rich, a relatively junior-level staffer, was the source of Democratic Party emails that had been leaked to WikiLeaks. It was an idea first floated by WikiLeaks founder Julian Assange, who on Aug. 9, 2016, announced a $20,000 reward for information about Rich's murder, saying — somewhat cryptically — that "our sources take risks."
Many mainstream news sources ran with Isikoff's story which neglected to discuss Binney's intelligence assessment, the NSA FOIA responses, and what Seymour Hersh had been told about Rich being the source for the leak. It appeared that Isikoff's story was an attempt to get in front of a developing story stemming from Assange's looming extradition to the US, and his expected testimony tying Rich to the DNC emails released by Wikileaks.
The conclusion that emerges from the NSA FOIA responses and what other researchers have revealed is that the Deep State has framed Russia for a domestic leak by a disgruntled DNC employee, Seth Rich. The Deep State's purpose was to undermine Trump's presidential campaign and his subsequent administration through concocted Russia collusion charges, and to impede meaningful cooperation between Trump and Putin on a host of global policy issues.
One of these global policy areas concerns the official disclosure of exotic aerospace technologies secretly used by the US and Russia in their respective secret space programs, which I have described elsewhere. The disclosure of such technologies could do much to resolve global security and energy problems, but would have major repercussions for the petroleum and pharmaceutical industries that are dependent on antiquated fuel and medical technologies.
What has clearly emerged since the DNC emails were leaked is that the mainstream news media, along with major social media companies such as Facebook, YouTube, Twitter, and Google, have all colluded to deceive the US and the global public over the real source of the leaked DNC emails. As the truth emerges about Rich being the true source for emails leaked by Wikileaks in 2016, the role and power of the Deep State in manipulating public opinion so brazenly for over two years is about to be exposed. This exposure will open the door for exotic technology disclosures that can revolutionize life on our planet.
© Michael E. Salla, Ph.D. Copyright Notice
Note: Special thanks to Ty Clevenger who kindly gave me permission to release his original FOIA request and the NSA's response.
Further Reading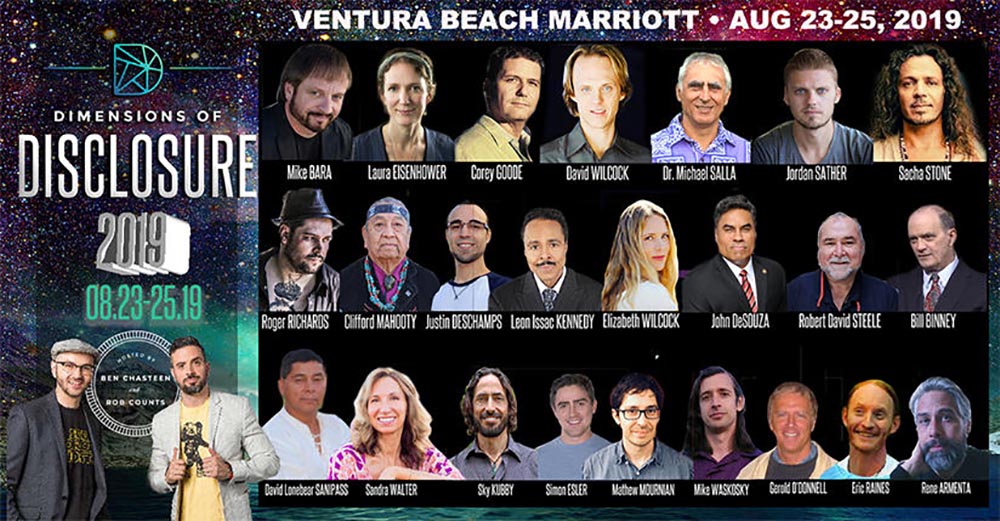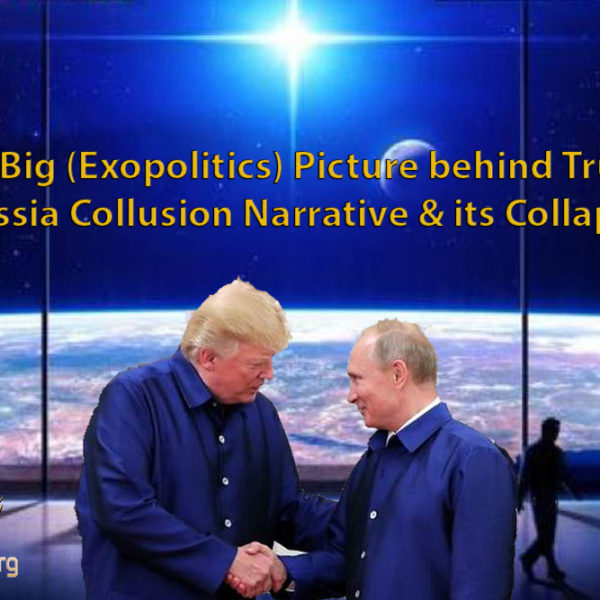 With the stunning collapse of the Trump Russia collusion narrative, many are now beginning to ask why an anti-Russia hysteria was fueled by the mainstream media that drove apart the world's foremost nuclear powers, and brought them to the brink of direct military confrontation. An explanation lies in the pivotal role Russia has been playing behind the scenes in revealing the truth about visiting extraterrestrial life and secret space programs, and Trump's desire to collaborate in such a momentous venture.
The dramatic Mueller Report that was released in summary form on March 24 made clear what President Donald Trump has been loudly proclaiming for well over two years. The Russia collusion narrative was a complete hoax that was contrived by Hillary Clinton and the Democratic Party to undermine Trump's surprising 2016 electoral triumph.
In an article published by The Hill, a former bastion of the Trump Russia collusion narrative, an Emmy award winning investigative journalist, Sharyl Attkisson, has made clear that Trump is owed many apologies by the mainstream media:
We in the media allowed unproven charges and false accusations to dominate the news landscape for more than two years, in a way that was wildly unbalanced and disproportionate to the evidence.
We did a poor job of tracking down leaks of false information. We failed to reasonably weigh the motives of anonymous sources and those claiming to have secret, special evidence of Trump's "treason."
As such, we reported a tremendous amount of false information, always to Trump's detriment.
And when we corrected our mistakes, we often doubled down more than we apologized. We may have been technically wrong on that tiny point, we would acknowledge. But, in the same breath, we would insist that Trump was so obviously guilty of being Russian President Vladimir Putin's puppet that the technical details hardly mattered.
So, a round of apologies seem in order.
Attkisson goes on to say that emphasis now shifts to questions over how and why this false collusion narrative emerged:
Should we try to learn more about those supposed Russian sources who provided false "intel" contained in the "dossier" against Trump, Page and others? Should we learn how these sources came to the attention of ex-British spy Christopher Steele, who built the dossier and claimed that some of the sources were close to Putin?
When and where did Steele meet with these high-level Russian sources who provided the apparently false information?  
Are these the people who actually took proven, concrete steps to interfere in the 2016 election and sabotage Trump's presidency, beginning in its earliest days?
Just who conspired to put the "dossier" into the hands of the FBI? Who, within our intel community, dropped the ball on verifying the information and, instead, leaked it to the press and presented it to the FISC as if legitimate?

It can be anticipated that much attention will now focus on the discredited Steele dossier and how it was illegally used by Obama administration officials to attain FISA Court warrants to conduct surveillance operations of key figures in Trump's Presidential campaign and his incoming administration.
The fallout is likely to be the investigation and prosecution of many former government officials, who knowingly used the discredited dossier as an "insurance policy" to advance their anti-Trump agenda.
According to anonymous group, Q Anon, which is linked to both the Trump administration and U.S. military intelligence, such an investigation has already been underway since November 2017 by John Huber, the US Attorney for Utah, and Michael Horowitz, the Inspector General (IG) of the Department of Justice.
Huber was granted authority by former Attorney General, Jeff Sessions, to use the investigative resources of Horowitz's IG office to investigate and prosecute those involved in possible crimes that were a matter of concern for different House of Representatives and Senate committees.
Q Anon has said that thousands of sealed indictments have been prepared as Huber and other prosecutors have convened grand juries to hear the evidence provided by former Obama and Trump administration officials. Current estimates are that there are over 80,000 sealed indictments, and that these will be shortly unsealed with joint military and civilian trials.
It's worth emphasizing that Q Anon has repeatedly referred to the Deep State (aka New World Order) as a global criminal syndicate which engages in Satanic rituals involving child sacrifice, human trafficking, and sex crimes which are used to compromise many government, corporate and media figures. For example, in a November 11, 2017 post, Q Anon wrote: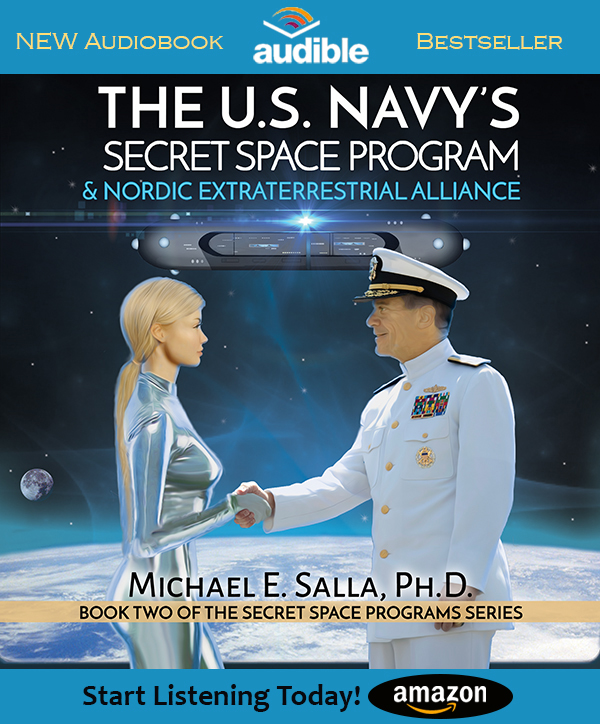 Eye of Providence.
Follow the bloodlines.
What is the keystone?
Does Satan exist?
Does the 'thought' of Satan exist?
Who worships Satan?
What is a cult?
Epstein island.
What is a temple?
What occurs in a temple?
Worship?
Why is the temple on top of a mountain?
How many levels might exist below?
What is the significance of the colors, design and symbol above the dome?
Why is this relevant?
Who are the puppet masters?
Have the puppet masters traveled to this island?
When? How often? Why?
"Vladimir Putin: The New World Order Worships Satan"
Q
While the Russia Trump collusion case can be traced to a Deep State attempt to support Clinton's failed 2016 Presidential campaign, and even going as far as preventing Trump from being inaugurated, the ultimate purpose appears to have been an effort to sabotage any possibility that Trump would collaborate with President Vladimir Putin in solving a range of complex global issues.
To further explore why Putin's Russia was being targeted by the Deep State we can begin with famed psychic Edgar Cayce who in 1935 made an extraordinary prophesy that a post-communist Russia would play a central role in liberating the planet from sinister dark forces who he called the "sons of Belial" that has oppressed humanity for centuries:
In Russia there comes the hope of the world, not as that sometimes termed of the Communistic, of the Bolshevistic; no. But freedom, freedom! that each man will live for his fellow man! The principle has been born. It will take years for it to be crystallized, but out of Russia comes again the hope of the world.
New York Times best selling author David Wilcock, who is Cayce's reincarnation according to a popular 2010 book, has written extensively about the scientific and technological breakthroughs in Russia that have been openly shared with the world after the collapse of communism. In The Source Field Investigations, Wilcock lays out a cogent case for how these breakthroughs have impacted multiple disciplines spanning health, energy, torsion physics, etc.
Furthermore, in a series of articles (see here, here and here), I have showed how the leaders of a post-communist Russia, Presidents Boris Yeltsin, Putin and Dmitri Medvedev, have respectively played critical roles in helping release the truth to emerge about extraterrestrial visitors, and how Russia has been helped by the visitors to bridge the gap with the more technologically developed NATO nations.
There have been a number of insider reports that Russia's new arsenal of hypersonic weapon systems have been developed with the help of human looking extraterrestrials. Some of these advanced technologies were allegedly used in a clandestine January 2016 battle over Antarctica by Russia participating in an "Earth Alliance" fighting against a transnational corporate space program operated by the Deep State according to secret space program insider, Corey Goode. He had this to say about Russia's battle with a Satanic New World Order:
Putin and other elements of the "Earth Based Alliance" that make up the BRICS Alliance among others that dove tail together are all working for the common goal of defeating the "Satanic/Luciferian Cabal" that is now in control of the majority of the world and responsible for not only amazing deceptions of his and other countries populations but also some of the most horrific Crimes Against Humanity that have ever taken place in known history. There are many of these crimes that have become more and more known through recent disclosures behind the scenes. This has only caused these groups and people to want to bring down these Secret Earth Government Syndicates now more than ever.
Trump, by virtue of his uncle, John Trump, a former professor of the Massachusetts Institute of Technology, has been long aware of incredibly advanced technologies, either created by inventors such as Nikola Tesla, or reverse engineered from retrieved extraterrestrial spacecraft.  These advanced technologies have been developed for highly classified space programs and suppressed from public release for decades.

The possibility that Trump would collaborate with Putin in the disclosure of suppressed technologies, reveal the truth about extraterrestrial visitors, and join a covert global battle against the Deep State, offers a compelling explanation for why the Russia Trump collusion narrative was concocted.

As multiple investigations and criminal trials emerge against former US government officials that illegally used the Steele dossier in ways designed to help the Clinton campaign and prevent Trump from being inaugurated, it's important not to lose sight of the bigger "exopolitical" picture of why the Deep State was so desperate to use its hidden government assets in such a blatant manner.
If Trump and Putin ultimately go ahead in forging a genuine US Russia alliance, this would not only liberate the planet from Deep State control, but in the process reveal many of the suppressed technologies that can transform humanity and help us become a worthy member of a galactic community.
© Michael E. Salla, Ph.D. Copyright Notice
Further Reading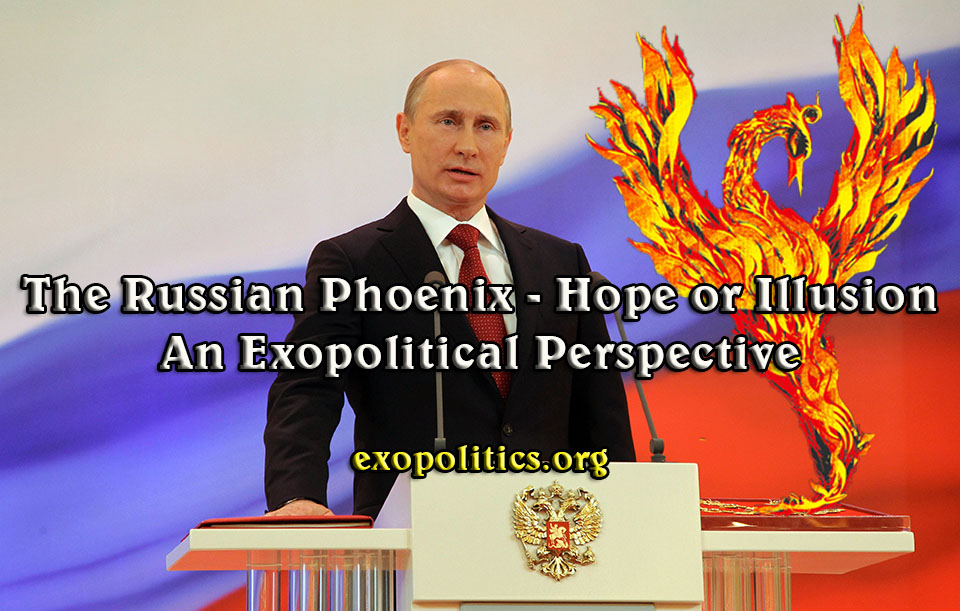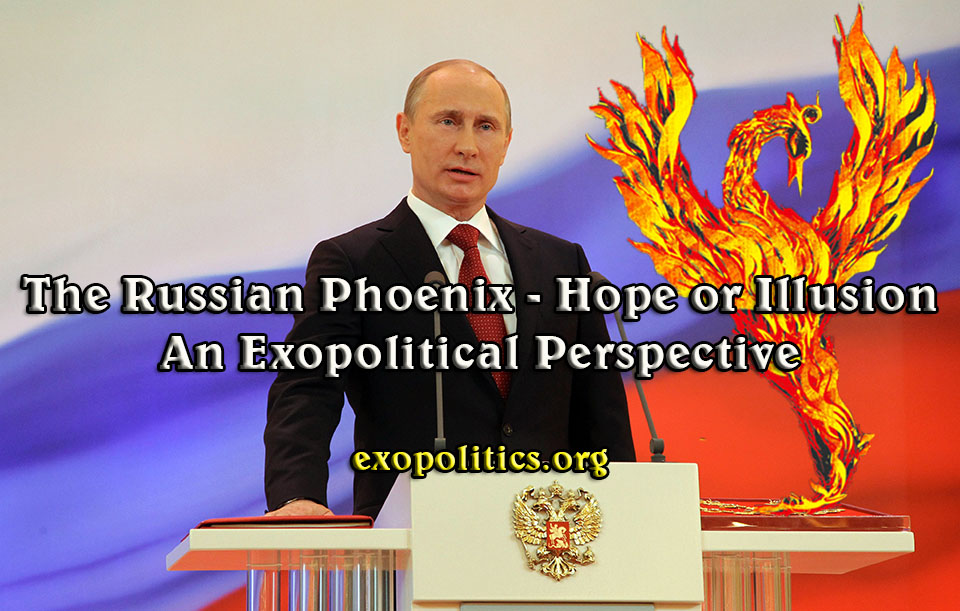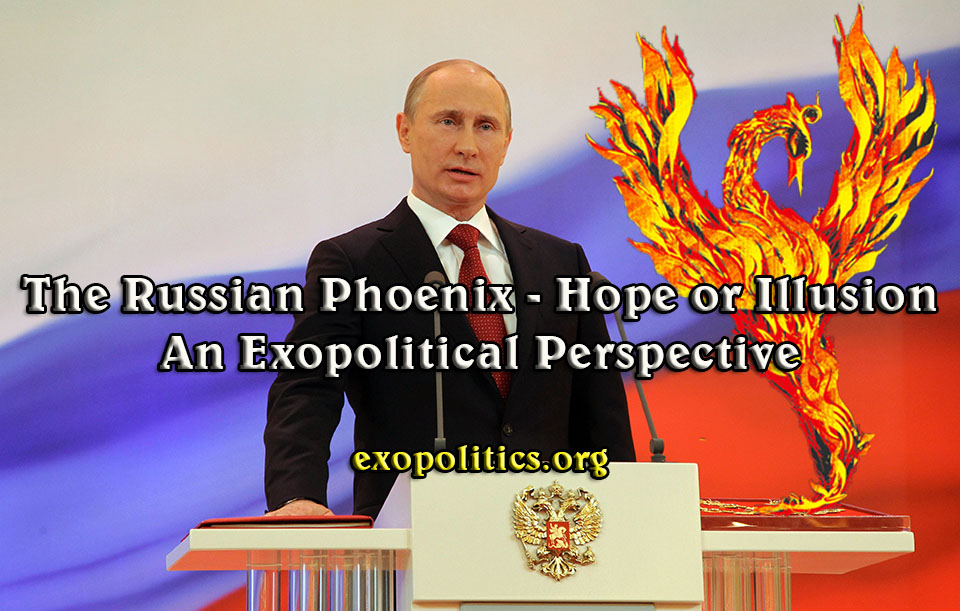 Under President Vladimir Putin, Russia has witnessed a remarkable rise back to becoming a first rate military power capable of challenging U.S. hegemony around the world. More importantly, Russia is a key element of a global alliance (BRICS) in challenging plans for a New World Order contrived by banking elites that form an "Invisible Government".  
This Phoenix-like resurgence of Russia has led to competing narratives about it being either a hope for a better planetary future, or conversely an illusory opposition to U.S. hegemony as part of a contrived power dialectic controlled by the Invisible Government. This has led to competing camps who either champion Russia's policies at a global level, or criticize them as being little more than controlled opposition to the Invisible Government.  
Helping chart a reasonable path through the competing narratives about Russia is a very well thought out article by Dr. Moti Nissani titled "The Russian Phoenix: Hope or Illusion?" Published on February 3, 2016, Nissani examines many of Russia's ambivalent approaches to helping its citizens, global debt bondage, mass media, the environment, etc.  
What Nissani doesn't do, however, is consider the exopolitical element behind the Invisible Government. In short, exopolitics is the study of extraterrestrial life and its political implications. If extraterrestrials secretly influence governments, as many researchers and whistleblowers claim, then a study of Russia's opposition to the Invisible Government needs to consider this possibility. 
Nissani starts his article with an anecdote of widespread perceptions about Russia by many around the world and numerous analysts: 
When I visit a barbershop in Beirut or Amman, and am asked 'where are you from?' (It used to be a painfully confusing and complex question to answer, just a few years ago), I now simply reply: "Russia," and people come and hug me and say, 'Thank you.' 
It is not because Russia is perfect. It is not perfect–as no country on Earth could or should be. But it is because it is standing once more against the Empire, and the Empire has brought so many horrors, so much humiliation, to so many people; to billions of people around the world . . . and to them, to so many of them, anyone who is standing against the Empire, is a hero. This I heard recently, first hand, from people in Eritrea, China, Russia, Palestine, Ecuador, Cuba, Venezuela, and South Africa, to name just a few places.
Nissani contrasts this positive narrative about Russia with another narrative of it being "controlled opposition" to a New World Order, which essentially offers an illusory or false choice. He quotes author Brandon Smith who writes about the false choice between Democratic and Republican parties in the U.S., and how this equally applies to the world arena: 
What truly disturbs me is that our movement can be so awake and aware of the false left/right paradigm while remaining astonishingly naïve and short sighted when it comes to the false East/West paradigm. There are no "sides" in any modern conflict, only proxies fighting on a global chessboard controlled by the same elitist interests…. War is meant to forcefully change the "inertia" of civilization, and thus, forcefully change the direction of civilization in a manner that benefits the engineers of the conflict…." 
 After examining a number of Russian policies that provide fodder for proponents of either narrative, Nissani offers a way out of the dilemma over the correct approach to Russia and its ambivalent policies. 
 He identifies Russia's timidity and caution in providing a full throated challenge to the "Invisible Government" that controls the U.S. and the world. He offers 11 explanations for this timidity, the second of which he appears to find most persuasive:  
2. A second, more convincing explanation for Russian puzzling timidity is again offered by the Saker: 
"I am sure that Putin fully realizes that, at least potentially, his policy of resistance, sovereignization and liberation can lead to an intercontinental nuclear war and that Russia is currently still weaker than the AngloZionist Empire.  Just as in the times of Stolypin, Russia desperately needs a few more years of peace to develop herself and fully stand up." 
This leads to Nissani completing his article by raising two questions over how to respond to Russia:  
The first question is: Should we—humanitarians or revolutionaries—sympathize with Russia in its current half-hearted struggle with the Invisible Government? … 
The second question is: Should we dedicate our meager resources exclusively to our own revolutionary program, or should we also divert some resources to Russia's dubious struggle for building an alternative to the Invisible Government?
He concludes with his final answer to the question of whether Russia presents hope or illusion for the rest of humanity: 
To sum up my own appraisal. Progressives and revolutionaries of every nation on earth ought to sympathize with the Russian government's struggle against the bankers. However, they cannot realistically expect that government to do their work for them. When it comes to the crucial struggle for survival, freedom, peace, and justice, they are on their own.
Nissani's article is impressive in its even handed coverage of issues related to Russia's half-hearted opposition to the Invisible Government. There is, however, a glaring deficiency which is critical for understanding Putin and Russia's apparent timidity here.  
If the "Invisible Government" comprises mere humans from elite banking families, as Nissani and most contemporary geopolitics researchers assume, then Russian timidity is truly an enigma which at best is simply a survival strategy to gain time to confront the international banking elite, or at worst "controlled opposition" at a global level designed to present an illusory choice to humanity.  
If, however, the "Invisible Government" comprises entities who genetically are more extraterrestrial than human, some of whom can live centuries if not thousands of years, then Putin's timidity becomes much more understandable. 
This is where the classic books, The Gods of Eden (1993) by William Bramley, and Rule by Secrecy (2001) by Jim Marrs, become helpful in understanding Putin and Russia. Both depict extraterrestrials as having intervened in human affairs since antiquity, and being directly involved in controlling human societies through hybrid rulers that maintained extraterrestrial influenced bloodlines. 
Direct historical support for Bramley and Marrs's radical thesis comes from the Ancient Egyptian historian Manetho, who wrote about the rule of Gods (extraterrestrials) and Demigods (human-ET hybrids) before the 30 human dynasties began around 3100 BC in Ancient Egypt.
Manetho cited the extremely long lives of the Gods and the Demigods, who first openly ruled human societies, before delegating leadership responsibilities to human elites. This gave birth to the concept of the Divine Right of Kings, who either through direct bloodline and/or extraterrestrial approval, could claim that their crowns were divinely sanctioned. 
Manetho's writings therefore give the first historical reference to the "Invisible Government." At the core of its membership are extraterrestrials and their hybrids who controlled human leaders from behind the scenes, and have done so for over 5000 years! 
This takes us to the modern era and the situation involving extraterrestrials and the Invisible Government. William Tompkins, a retired aerospace engineer, revealed that during World War II, he served on a covert Navy operation that deployed 29 spies in Nazi occupied Europe. The Navy spies not only learned about the secrets behind many advanced Nazi aerospace programs, but also that the Nazis had reached an agreement with a Reptilian extraterrestrial race called the Draconians. 
The Nazi-Draconian alliance led to the establishment of bases in Antarctica in 1939, and after the failed Operation Highjump Navy expedition in 1947, agreements were eventually imposed upon the U.S. Military Industrial Complex. This culminated in multiple secret space programs being developed as described in the book, Insiders Reveal Secret Space Programs and Extraterrestrial Alliances. 
What the testimony of Tompkins and others described in Insiders Reveal Secret Space Programs, is that the Soviet Union was left out of the loop when it came to advanced aerospace technologies acquired through secret agreements with Nazis and Reptilians. Essentially, the Invisible Government had chosen the U.S. and its NATO allies as the principal mechanism for establishing a New World Order that would in essence be a covert Fourth Reich. 
Consequently, the Soviet Union and its Warsaw Pact allies directly opposed the agenda of the Fourth Reich/Invisible Government which ultimately prevailed and orchestrated the collapse of the Soviet Union.  
The Phoenix-like re-emergence of Russia once again has led to the Russian people becoming a powerful opponent to the Invisible Government and its many global tentacles as exemplified in institutions such as NATO, European Union, Bilderberg Group, World Bank, International Monetary Fund, etc.  
However, Russia has lost its former East European allies and now has NATO on its borders, threatening to expand further into former Soviet Republics such as Georgia and Ukraine. This has required Russia taking a far more cautious approach than the former Soviet Union in opposing the NATO/Fourth Reich/Invisible Government agenda.  
Russia has slowly built up a new alliance of nations, the BRICS, in order to oppose the New World Order agenda in the economic sphere. Nevertheless, the Invisible Government through its many tentacles and extraterrestrial elements is a potent adversary, which is highly dangerous.  In his article, Nissani refers to the threat of a nuclear armageddon if Russia directly acts to expose and/or take on the Invisible Government.
In addition to thermonuclear weapons there are even more dangerous "torsion field" weapons developed in compartmentalized programs controlled by the Invisible Government that could be deployed. According to the historian, Dr. Joseph Farrell, these torsion field weapons were first actively developed by Nazi Germany.
If extraterrestrials are indeed a key element in either the composition or conduct of an Invisible Government, then Russia's response to the latter requires a deeper level of analysis than that provided by Nissani and conventional geopolitical analysts.  
This requires that we move from analyzing geopolitics as a two dimensional game of chess with clearly identified international actors and processes impacting one another, to a three dimensional chess game involving hidden extraterrestrial and non-terrestrial elements.
An exopolitical level of analysis to geopolitics is required that adequately identifies the extraterrestrial and other non-human elements influencing the Invisible Government, and how major nations such as Russia respond to these hidden influences. 
© Michael E. Salla, Ph.D. Copyright Notice
Further Reading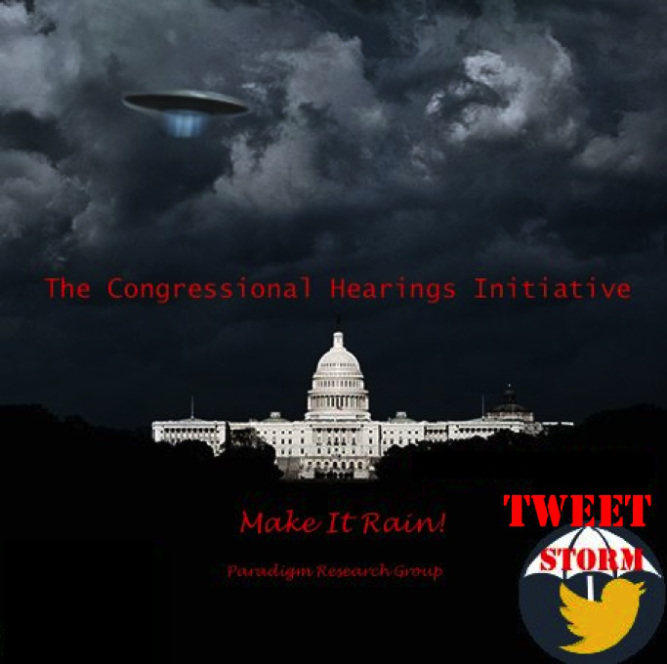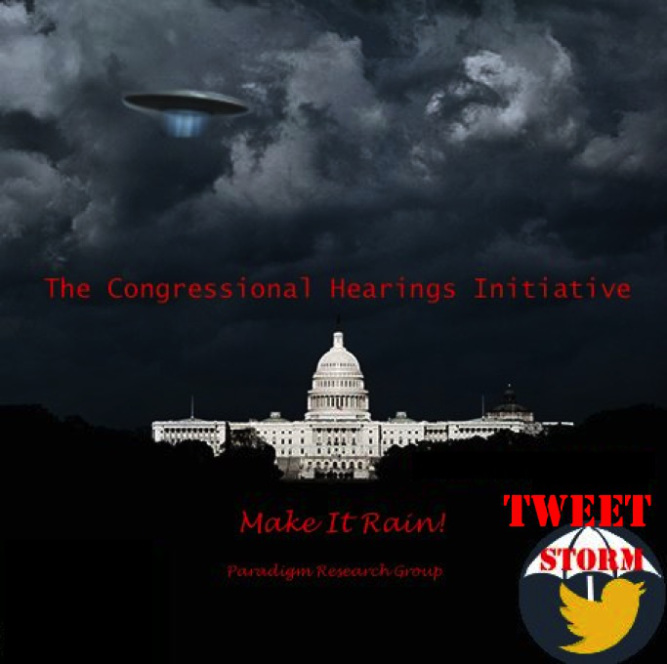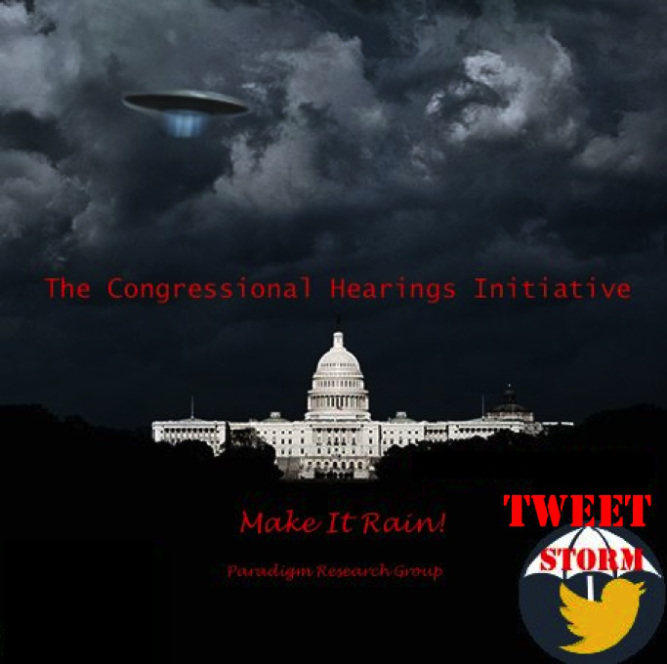 Stephen Bassett is a modern day Sisyphus when it comes to getting the U.S. Congress to launch a congressional inquiry into UFOs. Today he succeeded in getting Roll Call, a major newspaper covering the U.S. Congress, do a story on his most recent initiative to get the now Republican dominated Congress to take action. To this end, Bassett sent a 10-disk DVD set detailing documentary evidence about the seriousness of the UFO issue to all members of Congress, including the legislative aides on committees most likely to move the issue forward.
After the Feb 13 admission by Obama White House counselor John Podesta that his biggest failure for 2014 was to get UFO files disclosed, Basset's chances look pretty slim. Yet Bassett is fiercely determined to again roll the boulder of a serious UFO investigation up Capitol Hill despite a skeptical Congress.
Bassett's latest congressional initiative stemmed from his successful Citizen Hearing on Disclosure when six former members of the U.S. Congress heard 27 UFO experts and witnesses present the available evidence that UFOs are real, and are most likely interplanetary in origin. Held over five days from April 29 to May 3, 2013, the Citizen Hearing was quite a success in converting some skeptics, if not into true believers, to at least view the UFO issue as a serious one for Congress to investigate.
The purpose of his current initiative is to get the US Congress to conduct a comprehensive investigation, not the half day public relations exercise done the last time hearings were held in 1968, as he described in an interview with Roll Call's Warren Rojas:
"The goal is to get one of the committees to commit for comprehensive hearings," he said of his endgame. "Not three witnesses, come up [to] the Hill for half a day and give 'em a spiel. I'm talking about 25, 30, 35 witnesses, at least, testifying over a week, two weeks if possible. The reason is we've got those witnesses and the issue is not an issue that you can dispense with something trivial."
To achieve his goal, Basset is leading a public campaign to flood the offices of key congressional committees that would be the likely venues for a UFO hearing. Rojas explains:
The highest-value targets in this advocacy dragnet are the Republican leaders Bassett believes have jurisdiction over this particular issue: Senate Intelligence Chairman Richard M. Burr; House Intelligence Chairman Devin Nunes; Senate Commerce, Science and Transportation Chairman John Thune; House Science, Space and Technology Chairman Lamar Smith; Senate Homeland Security and Governmental Affairs Chairman Ron Johnson; House Homeland Security Chairman Michael McCaul and House Oversight and Government Reform Chairman Jason Chaffetz.
In his requests for meetings with legislative aides and key committee figures, Bassett describes two key UFO issues identified by the Citizen Hearings that have firm documentary support. The first is the relationship between nuclear weapons shutdowns and UFO sightings which is clearly a major national security issue. The second involves an effort by the now deceased billionaire Laurence Rockefeller, to get the Clinton White House to declassify UFO files. This is widely known as the Rockefeller Initiative.
What are Bassett's chances of success? Rojas made some inquiries:
None of the committee aides HOH [Heard On the Hill is Rojas' Roll Call blog]  probed about Bassett's info dump responded to inquiries about whether they'd received (much less reviewed) the Citizen Hearing materials.
That's not very promising, but Bassett is undaunted. He believes that Podesta's Feb 13 UFO tweet was a sign of a sea change in official attitudes:
There is no doubt in my mind Podesta posted that tweet because of the faxes sent to the 70 congressional offices. He knows the Rockefeller Initiative is about to come into play,
Bassett's reasoning here is overly optimistic. Podesta's tweet is more likely a frank admission that the forces in favor of not releasing classified UFO files were too powerful even for the White House. If the Office of the President with all the power available to the Executive Branch of the U.S. Government was unable to get UFO disclosure, what chances does a congressional committee have?
Podesta's decision to move over to the Presidential campaign of Hillary Clinton reveals his assessment that there is little chance UFO disclosure will occur during the final two years of the Obama White House. A new Clinton administration may be the next opportunity to have a crack against the shadowy forces ensuring UFO silence, at least in the USA.
No cigar awaits Bassett as he once more rolls the UFO congressional investigation boulder up Capitol Hill. In the meantime, it may be better to look to wildcards like Russia's Vladimir Putin to break through the opposition and disclose the truth. UFO disclosure would be Putin's revenge against the shadowy forces behind the Ukraine crisis.
© Michael E. Salla, Ph.D. Copyright Notice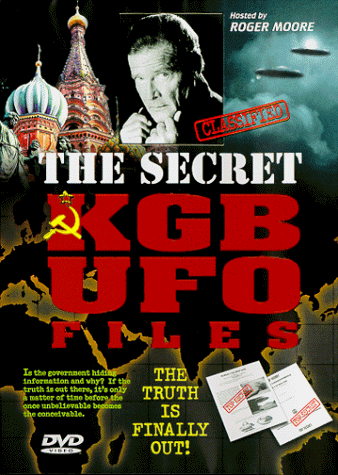 In a Press Conference televised today, Russian President Vladimir Putin declared that it was unlikely that Russia would take over Ukraine's Crimean Peninsula. He declared: "We have reinforced protection of our military facilities, because we were receiving threats and saw that gunmen from terrorist organizations were coming,"   Russia's military actions in the Crimea has sparked international condemnation with Western leaders calling for a coordinated response, and taking symbolic diplomatic actions to punish Russia. In contrast, President Putin declared in his Press Conference that the recent events in Ukraine was an "illegitimate state coup" orchestrated by the intelligence communities of the U.S. and Europe that arranged for the overthrow of Ukrainian President Viktor Yanukovych.  According to Putin, Russia's military intervention was merely a proactive measure to defend Russian nationals in a territory that has been historically part of the Russia. U.S. Secretary of State, John Kerry attacked Russia for brazenly violating the sovereignty of a U.N. member state on trumped up charges. Kerry today stated, "not a single piece of credible evidence" supported Russia's intervention, ironically forgetting that the same could be said for the U.S. led invasion of Iraq based on non-existent weapons of mass destruction.
Ukraine is but the latest in a series of former territories of the Soviet Union that have been courted with membership offers to the European Union (EU) and promised eventual membership of NATO. As former Soviet era territories continue to join the EU and eventually NATO, the effect is to gradually squeeze the Russian sphere of influence, and make Russia subservient to the agenda of the Western power elite.  In the chess board of international politics, Ukraine is but a pawn in a grand strategy to checkmate Russia. Why? What makes Russia so politically dangerous to the Western power elite? Is it Russia's nuclear arsenal? Is it Russia's political tradition of standing up to forces of international banking and the Western power elite? Or is it another deeper form of international politics being played out with Russia – exopolitics? Is Russia's main threat to the Western power elite a carefully orchestrated policy of slowly leaking information concerning UFOs and extraterrestrial life to its citizenry and the world?
To find the truth of whether Putin's Russia is quietly pursuing an "exopolitics" agenda by leaking information extraterrestrial life, we need to begin with events in the early 1990's. As the Soviet Union collapsed in December 1991, and 15 independent states emerged, the Soviet KGB dissolved and in the process lost control over a vast collection of files. Many of these leaked KGB files concerned the formerly Soviet era taboo subjects of UFOs and extraterrestrial life. The motivation for many KGB officers in leaking these files was largely monetary. A number of western media outlets were willing to pay large sums for information from Soviet era archives concerning UFOs and extraterrestrial life. Several thousand dollars for leaked documents, photos or videos would mean former KGB agents could feed themselves and their families for a few months in the uncertain times ahead as the Russian Federation found its footing in a capitalist international system. Roger Moore, the former James Bond star, took a film crew to Russia, then led by Boris Yeltsin, and found some of these files.
Moore's documentary, The Secret KGB UFO Files, was released in 1998 and revealed some of the best UFO footage ever captured on film. It showed a crashed UFO in a remote rural location being filmed and retrieved by Soviet army units led by KGB officers. One also saw video of an autopsy being conducted of a dead alien, and other evidence of Soviet knowledge about UFOs and extraterrestrial life.
Later documentaries would reveal even more formerly classified KGB information such as the US Navy battling UFOs in Antarctica during the Operation Highjump expedition in 1946/47, and even secret meetings between U.S. government authorities and extraterrestrial ambassadors.
In 1997, the famous Italian stigmatist and self-declared "contactee," Giorgio Bongiovanni was given permission to interview high ranking military officials and former KGB agents about extraterrestrial life. He met with Russian officials at the Anti-Aircraft Academy of Defense in Tver, Russia and discussed evidence of UFOs and extraterrestrial life possessed by the Russian government. Photos and videos of alien life were shown to him revealing that both the Soviet Union and USA were aware of and covering up evidence of alien life. Permission was also given to film the interview and it was released with the title: "UFO Disclosure in Russia."
Under President Boris Yeltsin, whether by historical accident or deliberate state policy, an exopolitics agenda was being quietly implemented. With permission by Russian authorities, Soviet era UFO files were being leaked to independent researchers and film crews revealing the truth about alien life visiting our world.
A little known KGB Colonel, Vladimir Putin, rose quickly in the Yeltsin administration. His first major appointment was on 26 March 1997 when he was appointed Deputy Chief of the Presidential Staff. Putin continued to be rapidly promoted and on 25 July, 1998 was appointed head of the FSB, one of the successor agencies to the KGB. He became Prime Minister on 9 August 1999 and Yeltsin announced his desire that Putin would succeed him. After Yeltsin's abrupt resignation in December 1999, Putin became acting President, and was elected President on 26 March 2000.
Putin appears to have quietly continued Yeltsin's exopolitics agenda of allowing alien related information to be leaked to the public. Senior officials in the Russian Federation have been allowed to come forward on national TV to offer their frank assessment on the subject of extraterrestrial life visiting Earth. One of these officials was Kirsan Ilyumzhinov, the sitting Governor of the Russian Republic of Kalmykia, the only Buddhist region in Europe.
In an extraordinary television interview conducted in May 2010, Ilyumzhinov claimed that in 1997 he was taken from his penthouse apartment on board an extraterrestrial vehicle. Ilyumzhinov claims that the extraterrestrials he met were humanoid and gave him a tour of their ship, and even took him to another world. According to Ilyumzhinov, his experience is backed by three witnesses who searched for him at his home after he had boarded the alien spaceship. Most revealing is that Ilyumzhinov appeared on Russia's no.1 rated television station, Channel One, which is 51% controlled by the Russian government. The interviewer, Vladimir Pozner, began the segment with questions about Ilyumzhinov's experience. This reveals that the host and producers knew in advance of what had happened, and wished to discuss it on air. Significantly, there was no censorship of Ilyumzhinov's experience which was immediately made available on the Channel One website. At the very least, this signifies that the Russian government was open to public debate on extraterrestrial life sparked by its most prominent television station. More importantly, the airing of Ilyumzhinov's experience signaled that Putin, who was Prime Minister at the time, and his successor President Dmitry Medvedev, were pursuing an exopolitics agenda to prepare Russian citizens for eventual public disclosure of extraterrestrial life.
In 2012, after Putin had been re-elected as President of the Russia Federation, his predecessor and now serving Prime Minister, Medvedev, startled a television hostess with his frank comments about UFOs and extraterrestrial life. After completing an on-air interview with five television reporters on December 7, 2012, Medvedev continued to respond to reporters and made some off-air comments without appearing to realize that the microphone was still on. He was then asked by one reporter if "the president is handed secret files on aliens when he receives the briefcase needed to activate Russia's nuclear arsenal," Medvedev responded:
Along with the briefcase with nuclear codes, the president of the country is given a special 'top secret' folder. This folder in its entirety contains information about aliens who visited our planet… Along with this, you are given a report of the absolutely secret special service that exercises control over aliens on the territory of our country… I will not tell you how many of them are among us because it may cause panic.
Just over a month after his startling on-camera admission, Medvedev opened the 2013 World Economic Forum held in Davos Switzerland, January 23-27. An 80-page analysis of 50 risks for the next 10 years had been distributed to attendees. The Global Risks 2013 report is lengthy list of prognostications of what world leaders need to plan for to avoid "systemic shocks and catastrophic events". Among the list are five X factors that according to the report, "no country alone can prevent." One of the X factors was the discovery of extraterrestrial life.
In understanding why the US and its Western allies are trying to encircle, pressure and intimidate the Russian Federation, we need to appreciate that this is the means by which Putin's exopolitics agenda can be stopped. If Russia continues to allow senior officials to reveal the truth about extraterrestrial life and to leak Soviet era UFO files, this threatens a carefully developed and enforced policy of over seven decades of international secrecy.
While the international media depicts Western democracies led by the US as free and open societies, the reality is that when it comes to the issue of extraterrestrial life, the West is anything but free and open. In contrast, the Russian Federation is far more forthcoming when it comes to the issue of alien visitation to our planet. Unfortunately, the Ukraine is being used a pawn in an internationally orchestrated effort to weaken and intimidate the Russian Federation so it can be easily pressured to fall in line with the dictates of the international power elite on issues such as extraterrestrial secrecy. Putin understands this and that is why he proactively intervened in the Ukraine to defend Russian interests in this strategically vital nation. In allowing an exopolitics agenda implemented by his predecessor, Boris Yeltsin, to continue, President Vladimir Putin, and his chief ally Prime Minister Dmitry Medvedev, are doing humanity a great service.
© Copyright 2014. Michael E. Salla, Ph.D.
This article is copyright © and should not be added in its entirety on other websites or email lists. Permission is granted to include an extract (e.g., introductory paragraph) of this article on website or email lists with a link to the original.
Further Reading