UFO hacker wins battle against US Government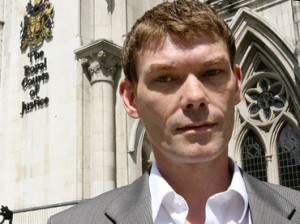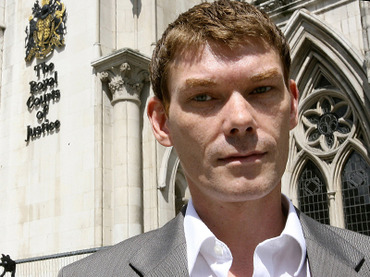 On Tuesday November 16, British hacker Gary McKinnon finally won his decade long battle to avoid extradition to the US to face charges of hacking into the computer systems of NASA, the Pentagon and other government agencies. McKinnon claimed to have found photographs, film, and other evidence of alien spacecraft secretly held by various U.S. government agencies. In deciding to block the US extradition efforts, British Home Secretary Theresa May said she decided in favor of McKinnon "after medical experts concluded he was seriously ill and likely to attempt to take his own life." While McKinnon still risks prosecution by British authorities, it's unlikely that further legal action will be taken against him. Will McKinnon reveal more about what the US government knows about UFOs and extraterrestrial life now that he now longer faces extradition?
McKinnon first hacked into NASA's Johnson Space Center and said:
… he found a high definition picture of a large cigar shaped object over the northern hemisphere. He said that he was so shocked by the picture that he didn't think to immediately save it. He also said that the file size was so large that is was difficult to view it on his computer. Eventually his connection was lost, and so was the picture.
When McKinnon later hacked into classified files of U.S. Space Command (incorporated into Strategic Command on October 1, 2002 soon after McKinnon was caught), he discovered a number of naval terms such as "fleet-to-fleet transfers" concerning non-terrestrial officers. He said:
I found a list of officers' names … under the heading 'Non-Terrestrial Officers'. It doesn't mean little green men. What I think it means is not Earth-based. I found a list of 'fleet-to-fleet transfers', and a list of ship names. I looked them up. They weren't US Navy ships. What I saw made me believe they have some kind of spaceship, off-planet."
McKinnon's startling discovery cast light on what had been earlier revealed by no less than a former President of the United States: Ronald Reagan. In President Reagan's Diary, the entry for Tuesday, June 11, 1985 (page 334) reads:
Lunch with 5 top space scientist. It was fascinating. Space truly is the last frontier and some of the developments there in astronomy etc. are like science fiction, except they are real. I learned that our shuttle capacity is such that we could orbit 300 people.
Reagan's comment was revealing since the recently retired Space Shuttle held a maximum of eight people and only five were built for space flight. Even if all five took off fully loaded it would be impossible to place and maintain 300 astronauts in orbit. Was Reagan revealing the existence of a highly classified space program that could accommodate hundreds of astronauts in orbit? Apparently so, according to dozens of military and corporate whistleblowers. Hidden within one of the nine unified combatant commands of the U.S. military, as McKinnon later discovered, appeared to be a highly classified fleet of aircraft carrier sized ships that operate in outer space.
Now that McKinnon no longer faces the threat of extradition and is unlikely to be prosecuted by British authorities, he may be able to reveal more about what he learned from sensitive U.S. military and government computer files about UFOs and extraterrestrial life.