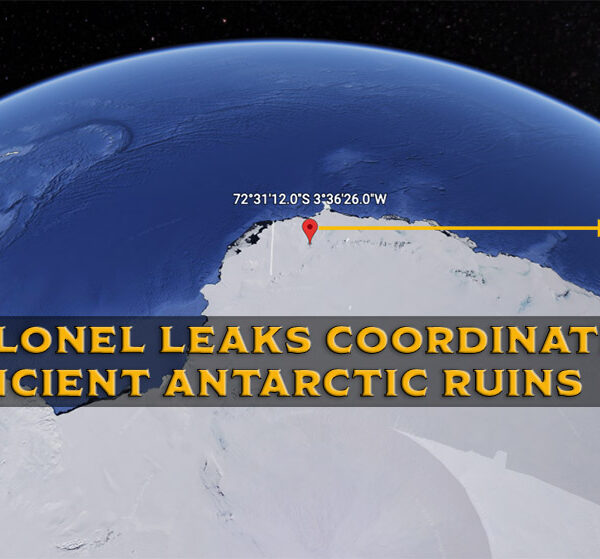 On December 26, 2021, my US Army source, JP, was given a set of geographical coordinates from an unnamed Lt Colonel (USAF) who simply told him to publicly release them. JP had seen the officer at a classified briefing he attended at a military base where he is currently stationed, where he was told about ancient ruins being found on Antarctica, the Moon, Mars, and elsewhere in our solar system.
These were being investigated in joint missions with various Earth nations, including China. JP participated in the Moon mission, which I covered in my previous interview with him, and in an earlier joint mission to Ganymede.
The coordinates given to JP (72°31'12″S 3°36'26″W) appear to show a large building complex located about 150 miles (240 km) from the Antarctic coastline in Queen Maud Land. This is an area that was claimed by Hitler's Third Reich and where an Antarctic Colony, Base 211, was secretly established during World War 2.
The ruins are in an elevated area that is ice-free and appears to have a runway or very long hangars from which aerospace vehicles can take off and land.
It's important to point out that the ruins are many miles away from the two nearby Norwegian bases Troll (72°00′42″S 2°32′06″E) and Tor (71°53′22″S 5°09′34″E). These are the two closest Antarctic research stations to the coordinates given to JP, which shows the structure nearly 8 degrees to the west of Troll, with similar latitude. I've marked the approximate location of the structure in relation to Antarctic Research Stations in the following graphic.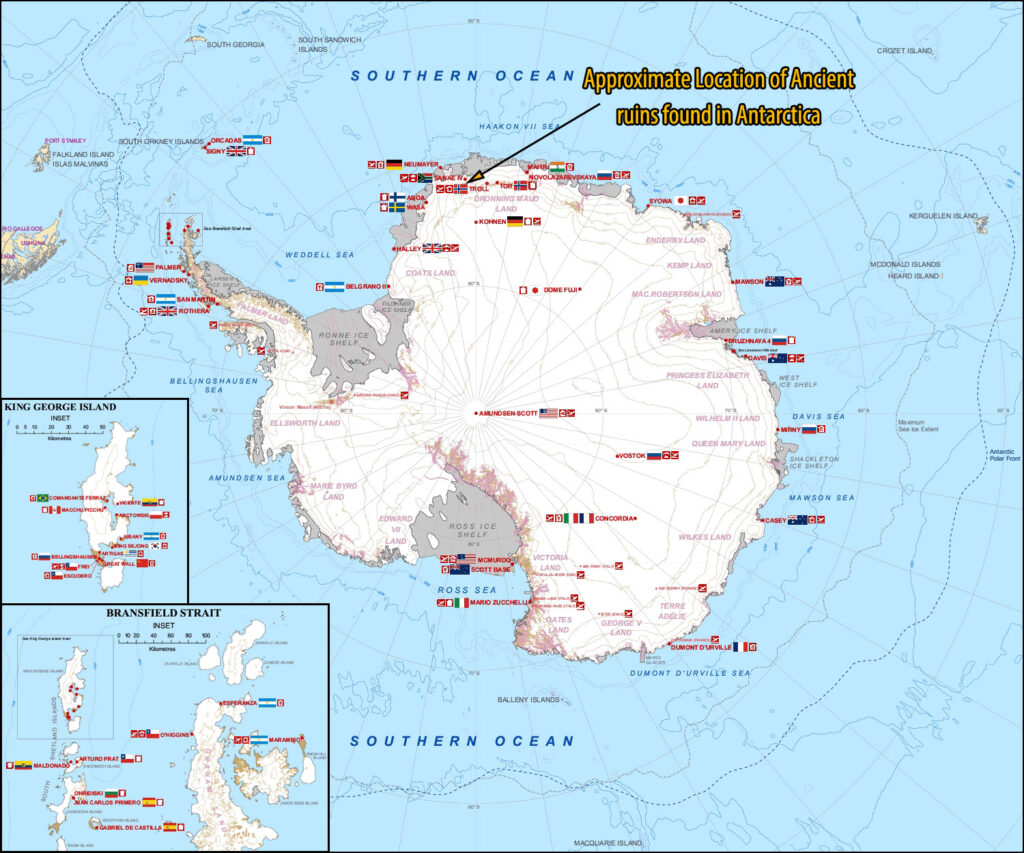 According to JP, the US military is working inside several buildings at the ruins, one of which contains a 'stargate' or a 'portal' that enables instantaneous travel in our solar system. This is JP's skype message to me about the ruins:
These are the ruins where everybody meets up. He is one of the officers.  I only saw him once in the rooms that we do the meetings. Came up to me and said to share the information.   He works in the building where the gates are that takes you to different places in our solar system. [12/26/2021].
Significantly, the USAF Lt Col is said to work in the building where the portal/gate is located. An estimate of the ruin's size, using Google Earth, is roughly 2500 feet (about 830 meters).
JP created a video that shows the structure on Google Earth for the coordinates he was given and compares its size to Machu Picchu (JP's video starts at 3:08 in the audio version of this article).
The location of the ruins suggests that it was found and previously used by the German SSP (Dark Fleet) and was off-limits to the US military. This would have been especially the case if it housed a portal enabling instantaneous travel in our solar system and beyond.
It is possible that the ruins were recently handed over to the US military by China. In previous articles I have examined claims that the German Dark Fleet recently had to evacuate Antarctica due to intervention by an Earth Alliance working with friendly extraterrestrial organizations: the Galactic Federation of Worlds. The Dark Fleet facilities were reportedly handed over to China, which quickly handed them over to US Space Command with the provision that joint scientific research would be conducted at these, as stipulated in agreements reached in July above Jupiter, which I discussed here.
Critics may point to the apparent ruins as merely pixelation due to the low resolution images from the US Geological Survey that Google Earth used for creating the aerial overview. A close examination of the image in comparison to other nearby areas suggests that the object is not due to image pixelation. On Google Earth Pro, a historical review of the coordinates sent by JP show that this is the first time the structure has shown up.
An official graphic from AntarcticGlaciers.org shows that the ice sheet is less than 500 meters thick in the region where the ruins are located. Its location at an elevated ice-free area makes it quite suitable as an airbase that was used by its former occupants—Germans, extraterrestrials, or an ancient civilization.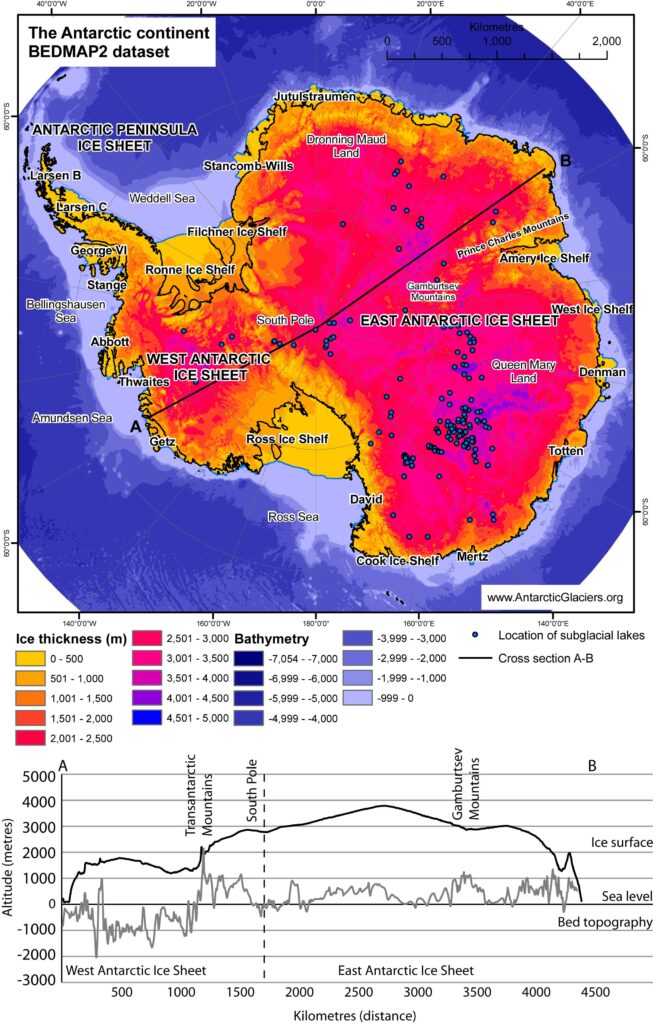 Some may wonder why JP was given the coordinates of these ancient ruins by the USAF officer and told to release it publicly. It is important to point out that in 2017, Air Force operatives, on several occasions, instructed JP on where to look up to the sky to take photographs of flying triangles and rectangles in the vicinity of MacDill Air Force Base. The photos and related articles are available here, here, and more here.
I have high confidence in JP's reliability as a witness and as a conduit of information releases tacitly approved by senior military officials. This leads me to conclude that the structure found in the Google Earth images may well be ancient Antarctic ruins, significantly larger than those found at Machu Pichu, which was previously used by the German Dark Fleet and is now under the control of an Earth Alliance led by US Space Command.
A video version of this article is available on YouTube & Rumble
© Michael E. Salla, Ph.D. Copyright Notice
[Note: on the evening of Dec 31, 2021, JP informed me that he is currently facing disciplinary measures for releasing information about the classified Moon mission into the public arena. There are those in his direct military chain of command that assert the information was not supposed to be publicly released and want to punish him. Despite JP getting into trouble for his releases, and having to do "unpleasant jobs" as punishment, he intends to continue to reveal information, but emphasizes the need for his continued anonymity. He says that he is being protected by a lot of "white hats" that want the information to come out. JP explained to his chain of command that the coordinates given to him about Antarctica are about to be released. He was told by white hats that it was OK to do so. Nevertheless, he will still face disciplinary action for continuing to release this information.]
Related Articles/Podcasts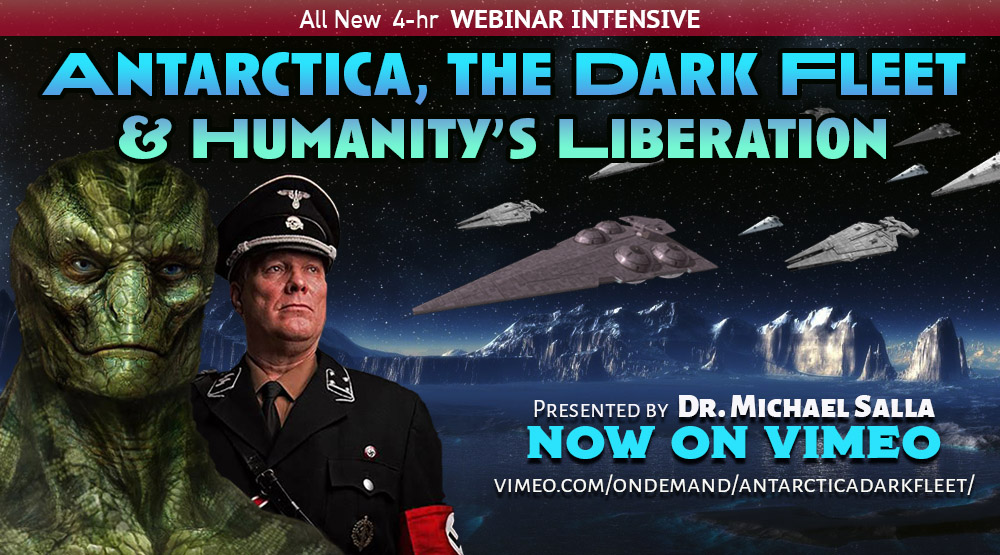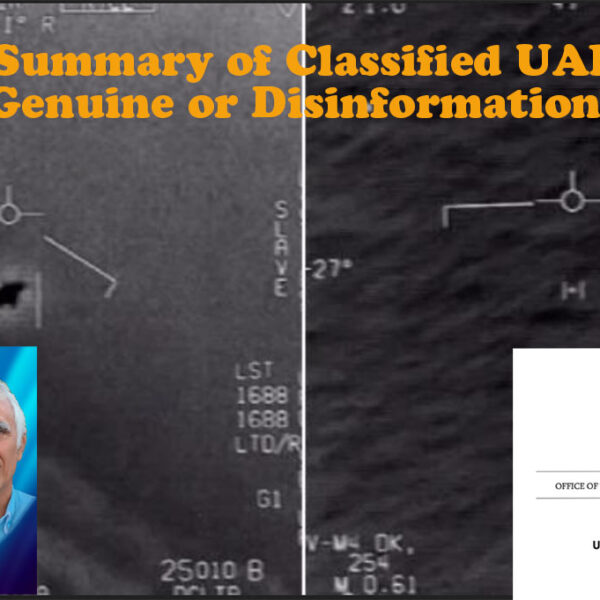 On June 30, veteran UFO researcher Richard Dolan released a leaked summary of the classified version of the UAP report delivered to the US Senate five days earlier. The alleged summary asserts that members of Congress were informed of eight breakthrough propulsion technologies being studied and tested at Nevada's Area 51 and Tonopah Test Range. None of the advanced propulsion technologies were deployed outside of these testing facilities, according to the summary, and therefore none of craft identified in the June 25 UAP report belong to the US.
This Exopolitics Today podcast examines competing claims over whether evidence exists that such craft have been successfully built and deployed by different branches of the US military.
Available on Rumble and YouTube
Podcast References
Further Reading/Listening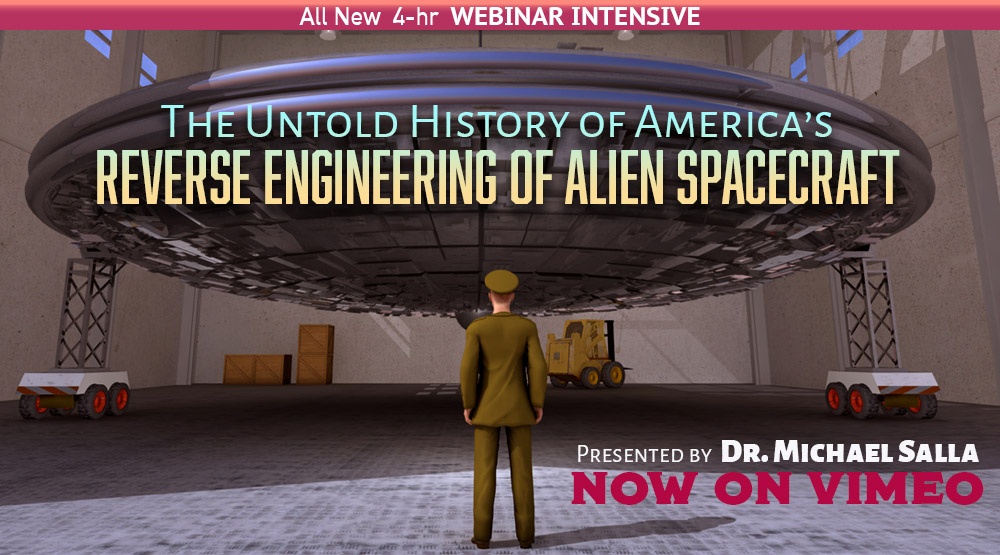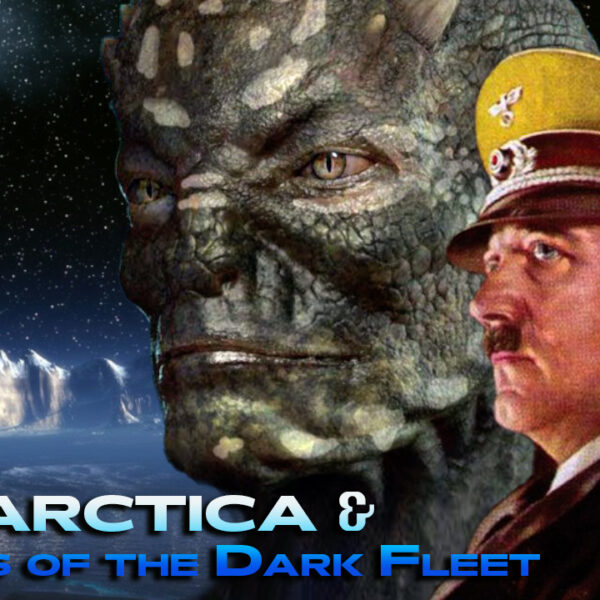 I'm delighted to announce the release of a short film presenting the recent history of Antarctica and how a breakaway German colony established a presence in an extensive underground cavern system, and used it as a base of operations for building a fleet of reverse engineered alien spacecraft. The German "Dark Fleet" has evolved over decades to become a powerful force on Earth and in Deep Space. Learn why the existence of the Dark Fleet is to be exposed as a necessary condition for humanity entering a golden galactic age where we interact with highly advanced extraterrestrial civilizations who share advanced life changing technologies.
Premieres Today at 10 am Pacific, 1 pm East Coast, USA 
 Watch on YouTube, Rumble or Vimeo
I wish to thank my inspired and incredibly talented wife, Angelika Whitecliff, for the many hours she devoted to creating this short film and raising public awareness of these critical issues.
Michael Salla, Ph.D.
Related Articles/Short Films
May 22, 2021 Webinar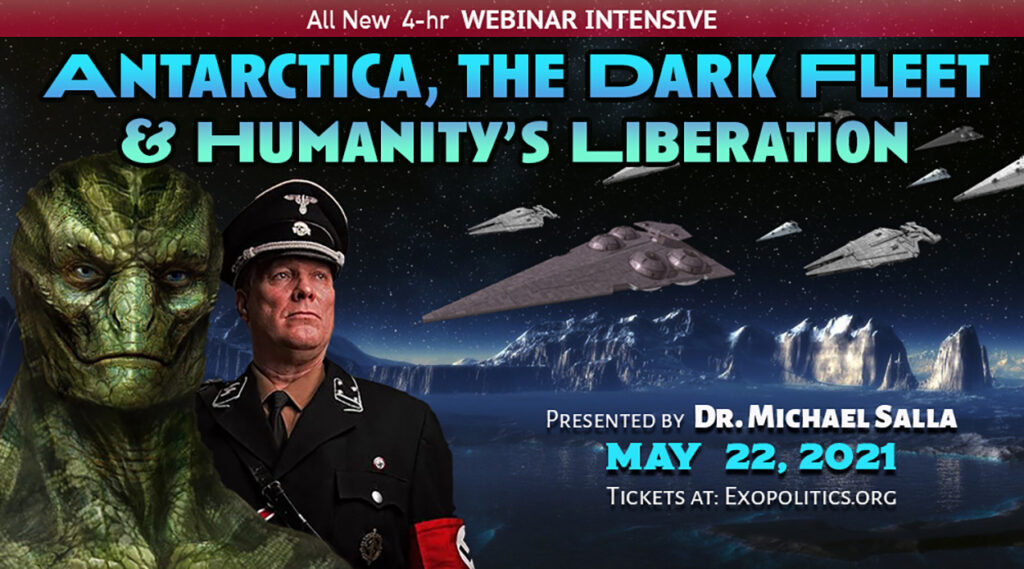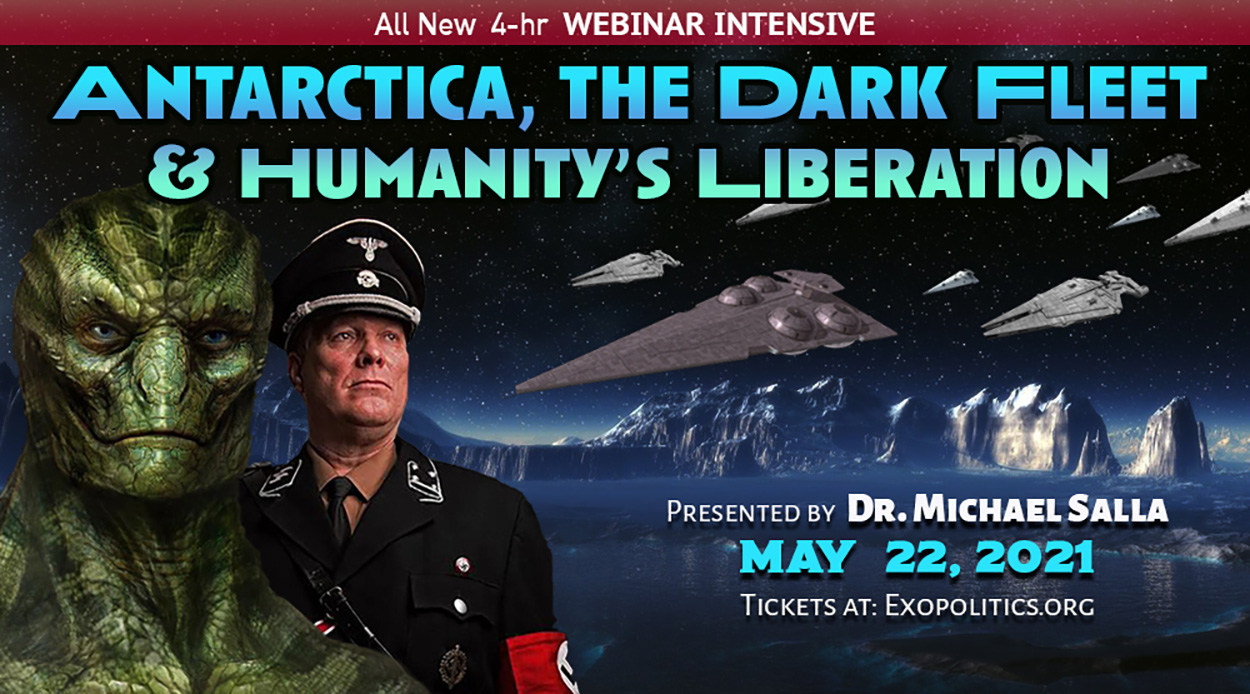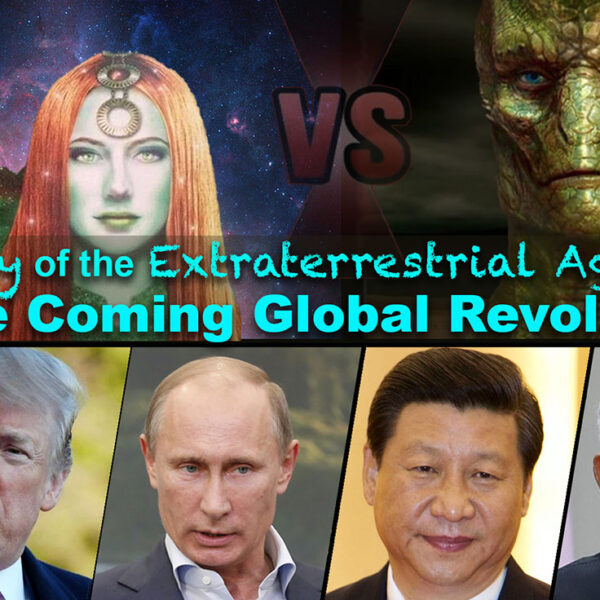 This short film presents the history of extraterrestrial intervention on Earth, and how competing factions have warred over humanity's destiny. Learn how Earth became a prison planet under the control of a negative group of extraterrestrials and their human proxies ( aka the Cabal/Deep State) that have historically manufactured poverty, disease and war. Discover what lies ahead as positive extraterrestrials work with an Earth Alliance of international leaders from major nations to free our planet, and usher in a new age of prosperity, freedom and becoming part of a Galactic Federation.
Available on Rumble and YouTube
Grateful thanks to Angelika Whitecliff for creating and producing this Short Film
---
Feb 27, 2021 Webinar Intensive: The Earth Alliance, Full Disclosure & the Coming Global Revolution – Now on Vimeo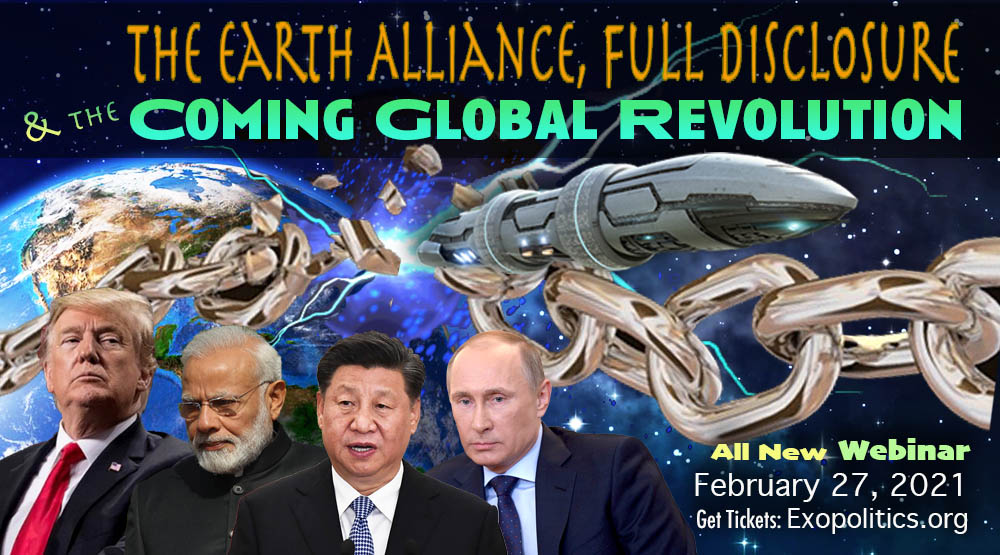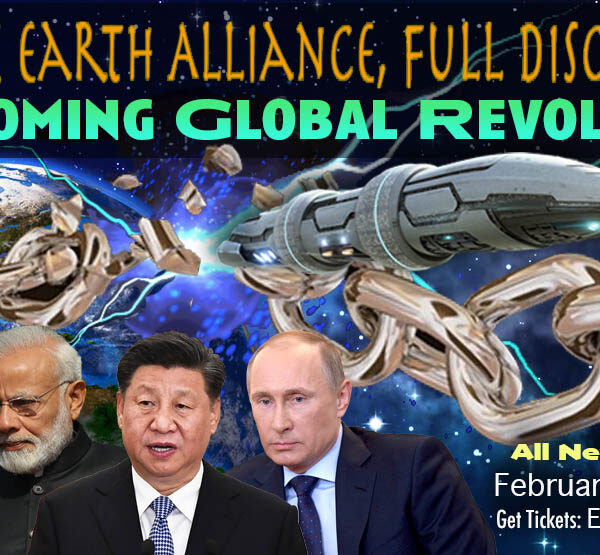 As the predicted days of darkness temporarily settle in upon the US and world stage, a great effort is taking place behind-the-scenes over the future direction of humanity as many White Hat groups and leaders are stealthily overturning Deep State operations. Among such groups is the Earth Alliance, a loose association of military and political White Hats from major countries who have been battling the Deep State over the extent and pace of releasing advanced technologies used in secret space programs to ultimately reveal the truth about extraterrestrial life.
Very recently, the White Hats gained a decisive advantage due to the widespread public exposure of Deep State plans to socially engineer a Great Reset through systemic election interference, a staged pandemic, social media censorship, and worldwide suppression of civil liberties. The failure of the Deep State's plans will have major consequences for the repressive political systems of client countries such as China, Iran, and North Korea that were infiltrated decades ago by the Deep State and manipulated.
Key political leaders in the Earth Alliance include President Donald Trump, who has begun the process of releasing advanced aerospace technologies through the creation of the U.S. Space Force. Russia's Vladimir Putin who has allowed many breakthrough technologies to be released and thoroughly frustrated Deep State plans to incite another World War. China's Xi Jinping, who has battled the nefarious influence of his predecessor, Jiang Zemin, who still controls many advanced technology projects used to suppress the Chinese populace. Finally, India's Narendra Modi has tirelessly worked to bring out into the public arena the antigravity technologies used in ancient India's space program. These key leaders, along with many others, have been covertly collaborating to bring about the demise of the Deep State both in their respective countries and across the globe.
They are being helped by a positive group of extraterrestrials called the "Galactic Federation" (aka Confederation of Planets), which has been working for decades to raise human consciousness. The Galactic Federation has also been stalwartly working with key players such as the Trump family for generations to promote and ensure the optimal timeline and to bring about a Great Awakening and a Global Revolution that will result in humanity's emergence as a full member of the Galactic community.
About the Presenter: Dr. Michael Salla is the author of the bestselling Secret Space Programs Book Series & founder of Exopolitics.org
Webinar Date: February 27, 2021 (Saturday)

NOTE THIS WEBINAR HAS BEEN COMPLETED
RECORDING AVAILABLE ON VIMEO – CLICK HERE

To view and purchase past webinars click here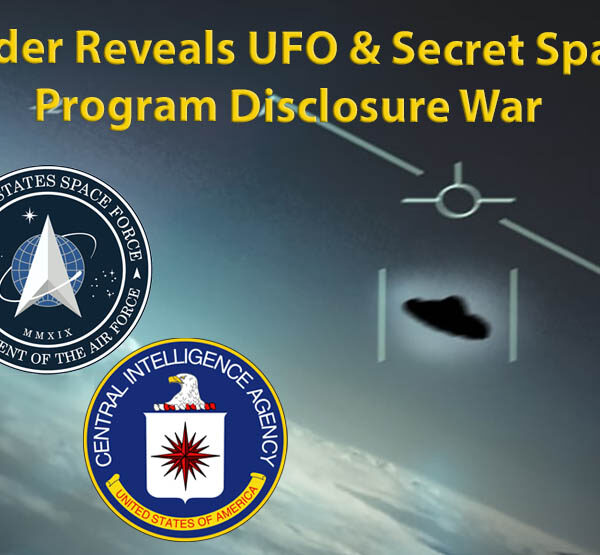 On August 16, Secret Space Program (SSP) insider Corey Goode released some new intelligence data he received from his sources about competing groups fighting over how, what, and when to disclose information about UFOs and SSPs. What follows is a review of what Goode tweeted and my thoughts on its significance.
For those new to Goode or who question his authenticity as an insider, I recommend this article where I explain my reasoning for why he is the real deal and why his info is worth examining.
This is what Goode wrote about secret arrests and transfers to Gitmo:
Secret MS13 Arrests/Gitmo are giving the Alliance leverage against Cent American/Mexican Corrupt Leaders/Cabal (AIC/yelgnaL<-) Drug/Human Trafficking Operations. These corrupt leaders are now cooperating w/Alliance.
Goode is here confirming that joint covert operations that involve US special forces are taking part in the arrests and detentions of those involved in human trafficking, including CIA operators [AIC/yelgnaL<-]. Such operations were made possible by an Executive Order issued by President Donald Trump on December 27, 2017. I discussed Goode's information about US special forces being used in this regard in a January 2018 article.
Goode next describes the struggle between the different White Hat groups that make up the Earth/SSP Alliance over which out of between 2-6 agendas should be implemented for humanity's future:
In recent months the Alliance has become non-centralized w up 2 '6 different agendas' now at play? Attempts to re-centralize them is underway. Internal battle over 'Disclosures'? Negotiations underway? Op of Infiltration/Division/Civil War within the QMunity & Alliance averted?
Goode's reference to an attempt to infiltrate and divide the Q movement being averted likely refers to an August 14 video by Redpill78 exposing an individual claiming to be Q, Austin Steinbart, as a LARPer.
Especially pertinent is Goode's reference to "internal battle over Disclosures". This tells us that the unprecedented UFO disclosure initiatives being taken by Congress, the Pentagon, and the mainstream media are a result of competing groups with their own unique agendas. I give an overview of this disclosure battle in a two-part series of articles (here and here), and will go into more detail with new information in my upcoming August 22 webinar: Full Disclosure vs Limited Hangouts.

Goode goes on to explain how an alliance between White Hat secret space program groups (SSP Alliance) that had coalesced around the US Navy's Solar Warden program, which he began working with back in March 2015, has been mostly in hiding. This was due to one of the SSP Alliance's high level assets, Sigmund, being assassinated by the Cabal/Deep State, through a SSP called the Interplanetary Corporate Conglomerate (ICC). Despite going dark, the Alliance has been very active in infiltrating and sabotaging the ICC, according to Goode:
SSP Alliance leadership mostly in hiding since Sigmund's death? SSP Alliance operatives involved in sabotage within the ICC? Guerilla warfare in Space? 'Disclosure' narratives battle? SSP Alliance no longer able to penetrate the Global Defense Grid for briefings/Tech Disclosures?
Once again, Goode refers to competing agendas in a "'Disclosure' narratives battle?" More concerning is his reference to the inability of the SSP Alliance to get information about the "Global Defense Grid". This suggests that the Cabal/Deep State/ICC has been able to successfully shield its plans and operations to create a modern Skynet through corporations such as Space X, which is in the process of deploying its Starlink network comprising thousands of small satellites.  
Next, Goode goes on to tell us that the operations of the "Dark Fleet" (DF), a secret space program created by a German breakaway group in Antarctica that relocated to Mars in the 1960s (see my Antarctica's Hidden History for more details), are to be unveiled by the SSP Alliance in 2021.
SSP Alliance finished compiling Sigmund's 'Dark Fleet Intel'? 2 B released in 2021? Full narrative & roles of operatives? History of DF & its infiltration into other SSP programs 2 B revealed? ICC Super Board Infiltration/Purge details? Disinfo/SRA/LARP Purge? Disclosure War?
This is very encouraging news. Detailed intel about both the Dark Fleet and the "Superboard" of transnational corporate executives running the ICC may be revealed in 2021. In February 2018, there were rumors that an agreement had been reached between the Dark Fleet and a representative from the Trump administration, Former Secretary of State, Rex Tillerson, where the German program would be revealed, and advanced aerospace technologies released into the public arena.
If the information was accurate, as circumstantial evidence at the time suggested, then the agreement was not implemented, likely due to Deep State/ICC opposition. Perhaps, it is the weakening of the Deep State/ICC, through the series of setbacks described by Goode, which has now made it possible for such an agreement to be implemented. The truth about the Dark Fleet would then be finally revealed to the world.
It's perhaps not coincidental then that the Shadowgate documentary has just been released, showing the power and reach of transnational corporations in massive computer influence operations all over the planet.
Finally, we have Goode's tweet about a secret CIA [AIC<-] naval battle group that has been "mostly captured" by Earth alliance after its crew mutinied.
Secret (AIC<-) Naval Fleet 'mostly captured'? IAC Recruited Navy Vets mutinied against Cabal? Black AIC prison barge captured? Remaining submarine under the protection of rogue China assets? China Coup brewing? False Flag WW Attempt? Spaceforce/Missile Defense assets on alert?
This is the same mysterious naval group that launched the false flag missile attack on Hawaii on January 13, 2018, that was intended to start a nuclear war between the US and North Korea. This would have drawn China into the battle thereby leading to World War III. Thankfully, the rogue missile was intercepted by a US Air Force run secret space program, which I wrote about here.
Goode is now telling us that a remnant of the CIA naval group has found refuge in China, and there is a possibility of a major coup there and/or another false flag attempt to spark a nuclear war between China and the US. Space Force and its assets are on full alert to monitor the situation.
It has been more than a year that Goode's sources have been silent about the issues discussed above. The fact that he has again started receiving such intelligence suggests that we are in the final stages of a titanic battle between opposing groups and factions in control of their respective SSPs. More to come as Goode said he will release additional  information soon through his YouTube channel, which you can subscribe to here.
© Michael E. Salla, Ph.D. Copyright Notice
[Note: Audio version of the above article is available here]
Further Reading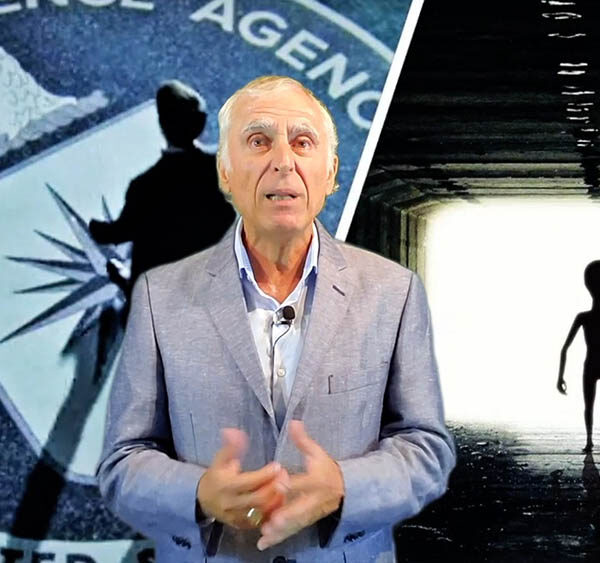 White Hats and the Deep State have competing plans to unveil a very limited disclosure of the truth behind Secret Space Programs and extraterrestrial life. The goal is not so much to inform, but to misinform the general public through a limited hangout that keeps the full truth hidden for decades to come. Learn about these competing agendas and how they contrast with full disclosure.
To purchase a recording of this Webinar click here.

More info here.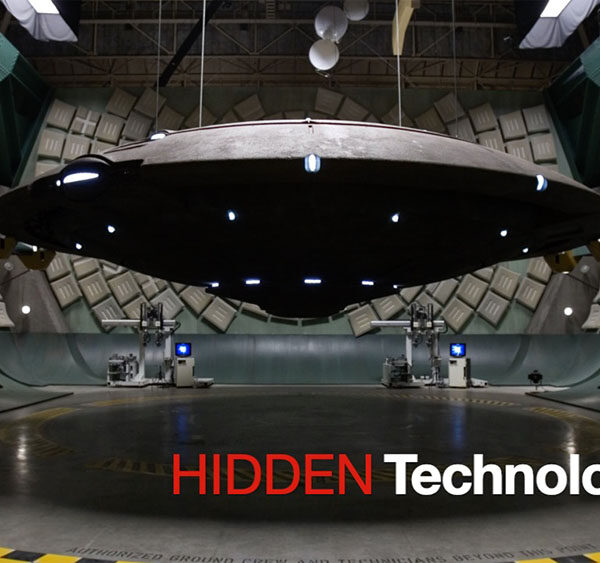 Competing agendas are playing out before our eyes concerning official disclosure of the UFO phenomenon. The Deep State and military White Hats are vying to convince the public with partial truths and misdirections. This video clip exposes the lies and what full disclosure really entails.
Full Disclosure vs Limited Hangouts – How the Deep State Plans to Hide the Truth about SSPs & ET Life.
August 22 2020 – 11 am PST/2 pm EST
To learn more visit: https://exopolitics.org/new-webinars-full-disclosure-vs-limited-hangouts/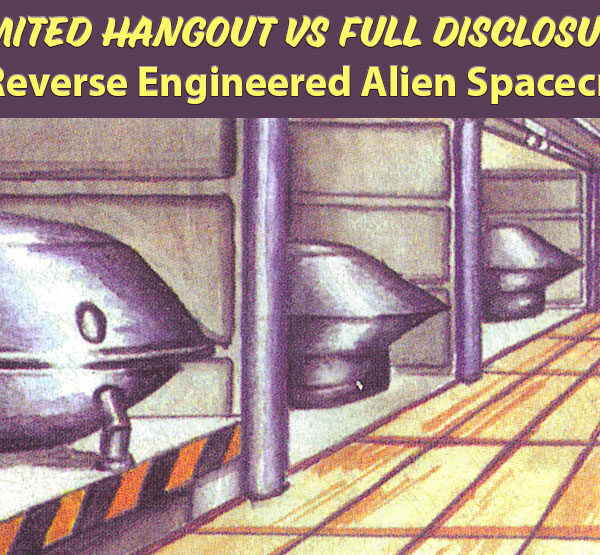 Classified briefings given to staffers and officials from the U.S. Congress and Pentagon by Dr. Eric Davis on UFO/UAP reports have taken on great significance due to a July 23 New York Times story breaking the news that they were being briefed about "off-world vehicles not made on this earth". In part one of this series, I discussed a 2019 interview with Dr. Davis, where he shared his knowledge of Special Access Programs, including a UFO crash retrieval project as providing the best insight into what he revealed in his classified briefings.
In the interview, Davis spoke of the lack of success scientists had in reverse engineering the "off-world vehicles" due to difficulties in understanding the new physics operating in the recovered craft. Of particular note was his belief that the reverse engineering program suffered from a lack of funding, which he explained as follows:
[1:23:43 Y.T.] So here's the thing that you should know is that the crash retrieval program is a very small program. It is not a massive, huge government infrastructure…. It's a very poorly funded program, and it hasn't actually, probably hasn't had money for a while.
Davis' comment aligns with the revelations of Bob Lazar, who says he was recruited in late 1988 for a reverse engineering program at the remote S-4 facility at Area 51 on a flying saucer craft of extraterrestrial origin that was approximately 50 feet in diameter and 20 feet high.
In Dreamland: An Autobiography (2019), Lazar wrote about his surprise over the lack of people working on the highly classified project, called Galileo, compared to similar important projects at Los Alamos National Laboratory:
I did wonder briefly why it was that what seemed to me to be a relatively small group of people were working on a project that had the kinds of implications that this one did. Los Alamos and the project to produce nuclear bombs involved an enormous number of people and resources… For all I knew, there were teams all over the country working on this same project as Barry and I. At least I wanted to believe that. I wasn't so egotistical as to believe that I was one of only a select few working on something so monumentally important as this was. [Dreamland: An Autobiography, p. 58]
Davis and Lazar's comments appear odd given what is known about the "deep black budget" created by the CIA in 1949 to secretly fund extraterrestrial related advanced technology projects. As I have shown in my 2004 Black Budget report, the funding available for such projects is actually massive, exceeding over a trillion dollars annually, greatly exceeding the entire Pentagon budget according to estimates spanning the years 1997-2000.
Clearly, the vast sums were going elsewhere, as Lazar suspected, rather than the reverse engineering project(s) Davis and Lazar were exposing. This raises suspicion that Lazar's project, as well as the one Admiral Thomas Wilson had attempted to learn about (see part one), were in fact red herrings, distractions, designed to misinform UFO researchers and the general public when they learned about them.
What strengthens such a suspicion is what Davis had to say about the reverse engineering program's termination in 1989, the same year Lazar emerged as a whistleblower. This makes it all but certain that Davis was referring to Project Galileo, the very program Lazar had been involved with at the S-4 facility.
According to Davis, the scientists were unable to sufficiently communicate to understand the new physics behind the craft due to the compartmentalization security procedures that were in place:
[1:24:00 Y.T.] I do know that the program was terminated in 1989 for a lack of progress in reverse engineering anything that they had, any of the hardware that they had, and every so often, so many years go by, and they'll try it again. And they just don't succeed because compartmentalization is a killer. Scientists cannot communicate with other scientists to get help.
Davis pointed out that the difficulties experienced by scientists working in the crash retrieval program are common in compartmentalized projects where scientists are prevented from sharing their problems with outside experts who normally are called upon in similar situations in the open-source world:
[ 1:25:44 Y.T.] So this isn't just unique to the crash retrieval program. This type of problem is unique to all the black programs that the DoD has, DHS has, and the military services branches has them, the Department of Energy has their own versions…. The purpose of a black program with a special access program security rap, is you got to limit the information and exposure to the information to as few people as possible in order to produce the maximum security protection against espionage by the enemy. And so that limits who you can work with that also is cleared to know. That limits the amount of experts that you can have working with you.
And gosh, you know, if your small group of experts are stumped, you're screwed, because you basically can't call your buddies or somebody you know, or somebody you know of, who's an expert better than you … a bigger expert on the subject at a university either near you or at a university across the country, you can't call those guys. You can't even read them in because you're not supposed to acknowledge some of these black, most of these black programs, they're not supposed to be acknowledged.
Not coincidentally, Lazar made the same criticism over lack of progress in Project Galileo:
The system under which we operated, how Naval Intelligence (or whatever agency truly guided these efforts) insisted upon compartmentalization and secrecy got in the way of all of us doing our jobs easily and productively. Given that there was a metallurgy group functioning somewhere on the base where Barry and I had worked, you'd think it would be an easy matter to get a company directory, dial that line (these were pre-Internet days so no email) and request the answer to our question. Because all our efforts were so segregated and knowledge not shared, that was impossible for us to do. I can cite a half dozen or more examples of how this inefficient system worked against our efforts to be productive but that one should suffice. (Dreamland: An Autobiography, p. 66).
Consequently, Davis' statement of such programs ending back in 1989 due to a lack of success is consistent with Lazar's revelations. In Lazar's autobiography, he wrote about what he read about setbacks in earlier failed reverse engineering attempts in a briefing document given to him when he arrived at S-4 for his first day of work in January 1989:
Though no dates were given, it was clear to me that the project was not in its infancy. Some references were made to past attempts to understand the nature of the power and propulsion system. Several attempts had been made to reproduce the kind of system that had come into their hands, but with no success…. I next read that a previous attempt to dismantle one of the existent propulsion systems had resulted in an accidental explosion.  (Dreamland: An Autobiography, p. 44)
Ever since Lazar publicly emerged, he has revealed in multiple interviews how the reverse engineering project suffered from funding, had relatively few scientists working on it, and how scientists were handicapped from making breakthroughs due to stifling security constraints.
Lazar's revelations align closely with what Davis revealed in his interview, and what he subsequently shared with the Congressional staffers and Pentagon officials about the failed reverse engineering project.
Once again, both Davis and Lazar's observations appear awry with what others have claimed based on direct eyewitness testimony of reverse engineered flying saucer craft.
For example, one of Dr. Greer's Disclosure Project witnesses, Mark McCandlish said that in 1988, the same year Lazar was recruited to work at S-4, a highly classified airshow featuring three reverse engineered flying saucers was held at Edwards Air Force Base. The three craft were sighted by a patent illustrator, Brad Sorenson, who says that the craft had been built by an unnamed major aerospace company, one that hosted one of the corporate development facilities at Edward's Plant 42.
As professional patent illustrators, both Sorenson and McCandlish are experts in replicating the designs of advanced aerospace craft. McCandlish provided the following illustration of what Sorenson had witnessed.
McCandlish's testimony is consistent with the testimony of other credible witnesses, which I have discussed at length in the U.S. Air Force Secret Space Program (2019). They have spoken of the success of reverse engineering efforts concerning flying saucers and other advanced aerospace technologies going all the way back to the 1950s.
High among the list of credible witnesses is Ben Rich, the former head of Lockheed Martin's Skunkworks, who repeatedly made references to Lockheed having the technology "to take E.T. home." At the end of public lectures, he would famously finish with a slide showing a flying saucer and saying: "We now have the technology to take E.T. home".
His comment always got a big laugh from his audience who were fans of the movie, E.T., but privately Rich shared with colleagues what was really going on in the classified programs that Skunkworks was involved in:
We already have the means to travel among the stars, but these technologies are locked up in black projects and it would take an act of God to ever get them out to benefit humanity…. Anything you can imagine, we already know how to do.
If one accepts the information provided by McCandlish, Rich and others that flying saucer shaped craft have been successfully reverse engineered, built and deployed, where does that leave us with the testimonies provided by Eric Davis and Bob Lazar?
It's quite a stretch to believe Davis' contention, which is corroborated by Lazar's experiences, that reverse engineering efforts effectively stopped in 1989 due to setbacks, difficulties posed by the compartmentalization process, and lack of funding. The alleged lack of funding is patently absurd given the enormous "black budget" that is annually generated by the CIA and funneled into the Pentagon for unacknowledged special access programs.
A more reasonable conclusion is that such reverse engineering efforts were being conducted elsewhere than at Area 51's S-4 facility – as Lazar himself suspected. Unlike S-4, which was more a museum designed to hoodwink visitors into believing flying saucers had been retrieved but were far too advanced to successfully reverse engineer, the real reverse engineering was secretly being conducted elsewhere.
Well-funded corporate aerospace facilities such as Lockheed's Skunkworks division located at Plant 42, Edwards Air Force Base, are among the most likely candidates, especially given what McCandlish, Rich, and others have shared. More recently, testimonial evidence has emerged that the Tic Tac craft sighted by Navy pilots in 2004, were built at Plant 42 on behalf of the U.S. Air Force.
The fact that the New York Times has given prominent coverage of Davis briefing Congressional staffers and Pentagon officials, around the same time that Lazar's testimony is gaining widespread public exposure due to a new film and autobiographical book does raise legitimate questions over whether this is all part of a limited hangout.
Davis and Lazar appear to be unwitting pawns in a sophisticated psychological operation that dates back to at least 1989, which began with Lazar. The purpose of the psyop appears to be very transparent. Deceive the public about the successful reverse engineering of flying saucer and other antigravity aerospace technologies in corporate facilities, and to sidetrack the public into focusing on government-run facilities such as S-4, which were unsuccessful in their reverse engineering efforts.
I will explore the above scenario in-depth in my upcoming August 22 Webinar, "Full Disclosure vs. Limited Hangouts", which will also explore contemporary efforts to portray UFOs as alien threats.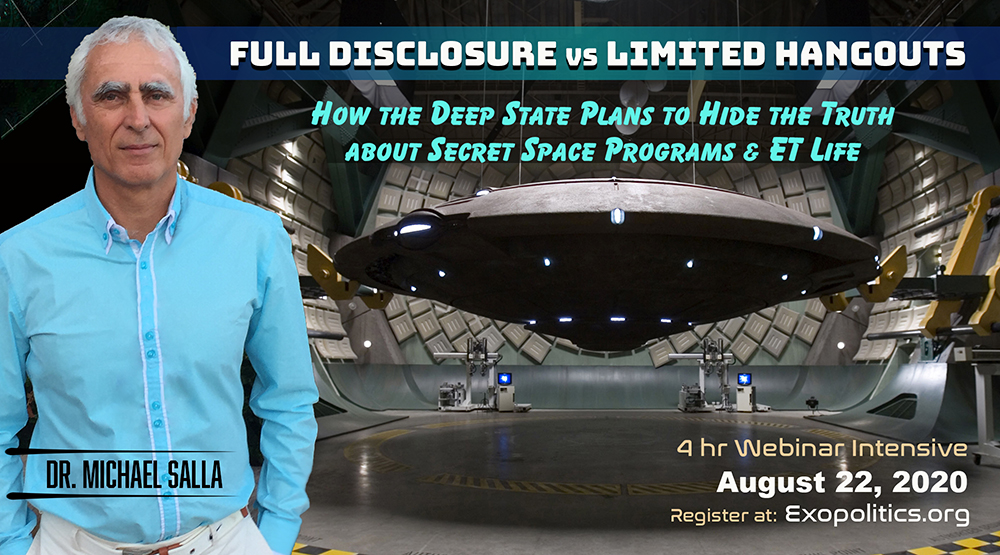 The ultimate goal is to set the stage for a false flag alien event – either an alien invasion as speculated by many in the past; or the even more intriguing possibility, given an increasing series of predicted  global disasters about to occur, of an "alien rescue"!               
To be continued in Part 3. For Part 1 click here.
© Michael E. Salla, Ph.D. Copyright Notice
[Note: an Audio version of this article is available here]
Further Reading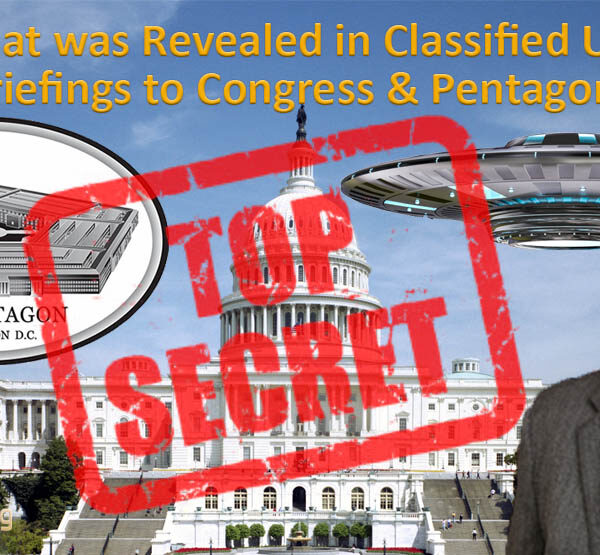 On July 23, the New York Times released an article describing classified UFO briefings delivered to the US Congress and the Pentagon by Dr. Eric Davis, a prominent astrophysicist, researching "out of the box" scientific phenomena since 1996. The authors of the New York Times story, Leslie Kean and Ralph Blumenthal, provided few details of the briefings other than Davis' sensational claim that UFOs (aka UAPs) involved "off-world vehicles not made on this earth".
The New York Times article was quickly picked up by other major media such as the Huffington Post, Popular Mechanics, and popular news sites that included Yahoo News. More recently, Scientific American called for a resumption of scientific studies on UFOs in a very telling sign that mainstream scientists are finally paying attention.
Senator Marco Rubio was informed about the classified briefing given by Dr. Davis to staffers from the Senate Select Committee on Intelligence, which Rubio currently heads. He subsequently arranged for his Committee to give a bipartisan vote of approval (14-1) for the Intelligence Community to write up a comprehensive report on UFOs/UAPs in 180 days after the Bill's passage into law.
Significantly, the Director of National Intelligence was instructed that the "report shall be submitted in unclassified form, but may include a classified annex". This means that the report is intended to be released to the general public.
What is missing in the New York Times article and subsequent news stories are the precise details of what Davis briefed members of Congress and Pentagon officials. It can be assumed that the briefings involved information derived from a 15-page leaked transcript/summary of an October 16, 2002 conversation between Dr. Davis and Vice Admiral Thomas Wilson, who retired as the Director of the Defense Intelligence Agency, only a few months before the meeting.
I covered the Davis and Wilson leaked document in a three-part series (available here, here and here). Put simply, the document revealed Wilson's failed efforts in 1997 to gain access to an Unacknowledged Special Access Program, which he had learned involved a corporation studying a retrieved UFO/extraterrestrial craft. Wilson had hoped Davis could shed light on what was happening in the corporate reverse engineering program.
While it is highly likely that parts of the 15-page document were included in Davis' classified briefings to Congressional staffers and Pentagon officials, we don't know what conclusions Davis had reached about what Wilson had confidentially shared with him. The leaked document focused on Wilson's experiences, rather than what Davis knew about the topic.
Consequently, an interview given by Davis on May 10, 2019, five months before his briefing to Congressional staffers, where he gave his evaluation of UFOs and extraterrestrial life becomes highly significant. The interview gives us a very good idea of what Davis told Congress and the Pentagon, which has now been made an issue of national importance due to the New York Times story, and the looming Intelligence Community report destined to emerge in early 2021.
In fact, a strong case can be made that Davis' briefings will be used as the fulcrum of a UFO/UAP disclosure narrative that will emerge in early 2021 with the release of the unclassified intelligence UAP report to Congress. This is where there is much in what Davis told Congressional staffers and Pentagon officials that raises alarming red flags that a "limited hangout" is being prepared over classified programs involving the retrieval and reverse engineering of crashed UFOs.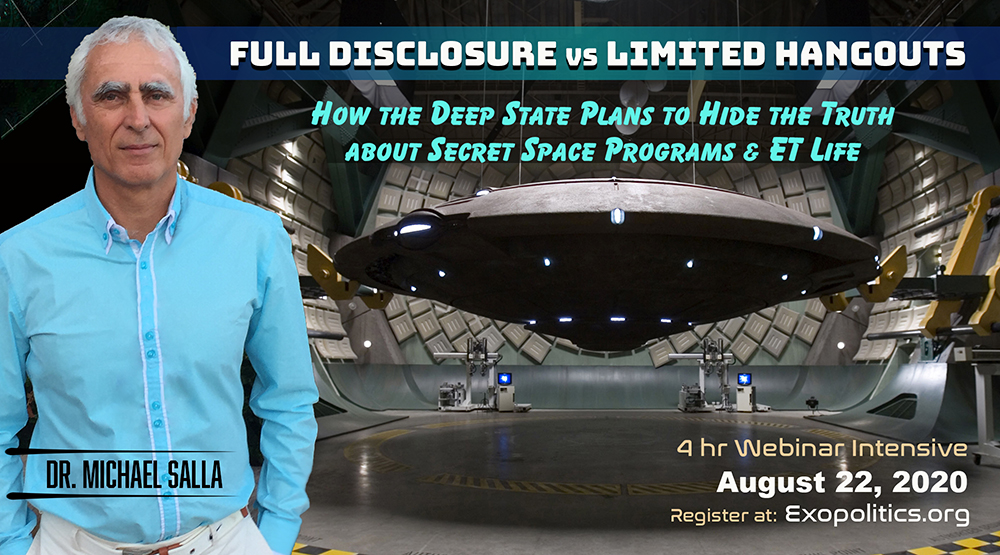 While the truth will be told of the non-Earthly origin of some retrieved UFOs, the successful reverse engineering of such craft by major aerospace corporations will be hidden from the public, along with the existence of visiting extraterrestrial life.
What follows is my analysis of Davis's comments in the interview he conducted with Alejandro Rojas from Open Minds TV, which is available both in audio form on YouTube and as a rough transcript from an automated translation. I have corrected Rojas' rough transcript using the original interview in my extracts below, which include the YouTube timestamps [YT].
In discussing the origins of the three videos showing UFO craft videotaped by Navy pilots in 2004 and 2015, and officially acknowledged as genuine by the Department of the Navy, Davis declares such advanced technology has not been developed by any government or nation:
[29:28 YT] In a matter of three to five seconds, you're not basically talking about human technology. There is no Russian or Chinese or North Korean or Iranian or anybody else. No, NATO or any other Alliance, or non-Alliance country, non-Allied countries have any sort of technology that can perform the way these Tic Tacs were found to be performing….
The things we're seeing are not shaped in the usual typical way that we humans would shape them. So you, you got to come up with another hypothesis and the only hypothesis is something unknown. And then its got a good chance that it's not human technology….
Davis goes on to assert that the UFOs are operating on a new physics and humanity currently doesn't have the means to replicate this:
[37:44 YT] In other words, they don't, the objects don't follow the aerodynamic rules of engineering. Okay, they just don't. Okay, and that's driven by physics. And they are not saying that they're breaking the laws of physics. So don't quote me on anything having to do with why they're operating on a new physics, we have an event, or no, they're breaking the laws of physics, it is possible to operating on the physics we haven't invented or haven't discovered yet. That's possible, we don't know. So anyway, the point is, is that these things are operating there you go way outside the envelope of our engineering and physics technologies. And, and I can guarantee you that no laws of physics are broken whatsoever.
Davis declares that the UFOs and their advanced flight capacities are not something that can be manufactured given the present level of technological development on Earth:
[38:58 YT] And these things don't look like anything that we can manufacture on Earth. So we don't have the manufacturing or industrial technology for it. We don't have engineering for it. In other words, the blueprints and designs to get something … shaped like air fighter-sized piece of candy mouth mint and get that to fly through the air stably. And do the wonderful things that they do in the years reported by the F-18 pilots associated with the Nimitz Carrier Strike Group.
Davis is then asked about the truth of reports of UFO crashes and whether the craft have been retrieved for classified studies. He answers:  
[1:14:32 YT] Yeah, there have been crashes. The super powers on the Earth have had their share of crashes. And they have recovered the vehicles from their crashes.
Davis goes on to explain how the truth about classified studies of recovered alien spacecraft is kept from most public officials:
[1:15:30 YT] So yeah, they have that technology. We do too. And it's a very super sensitive topic. Because it's something that your listeners, you're probably going to be shocked at… probably a minute fraction, it's like less than 1/1000th or 1/100,000th of the people with the "need to know" access, "need to know" authorization, and security clearances to be involved with that type of work, are the only ones that know. The vast majority of the rest of the government really doesn't know. And that's why one hand, like the right hand doesn't know what the left hand is doing…
Davis was likely referring to the process whereby even senior military officials like Admiral Wilson, with high level security clearances and "need to know" authorization, was still denied access to classified studies of retrieved non-Earthly spacecraft.
Davis elaborates on the complexity of the security clearances system in finding the truth about what's happening in unacknowledged special access programs:
[1:16:16 YT] Because of the stovepipe thing that goes on in compartmentalized programs … you just can't knock on doors and say, Hey, here's who I am … I got clearances, but not the right ones. I don't have a need to know. But I want to know, so can you tell me…. You're going to be lied to, because that's, that's the rule. You don't want to tell the enemy anything, when this guy is knocking on your door asking you about UFO crashes, could be an asset for the Soviet Union or the Russian Federation, or the Chinese PLA, or the nincompoops over in Iran and North Korea and so forth.
So, you know, even if it's an American, you still don't want to answer that question because you don't know who they are. And you're not supposed to be revealing that information. So it takes a lot of hard tracking and digging after working. And it can take years and years and years. And then you develop the security clearances and the authorization for you to know that appropriately … allow you access to that information, then you find out hey, yeah, it's there, it's true.
On the other hand, sometimes the information does come out on its own. But it doesn't come out in the way that UFOlogy likes to fantasize about it. It comes out only to specific people, who have specific talents or skills, who have security clearances, they may not have the need to know. But they could have the need to know if they were presented with that requirement.
At this stage in his interview, Davis comments on the Disclosure Project witnesses that Dr Steven Greer arranged to come forward in 2001 in a ground-breaking Press Conference. According to Davis, most of Greer's witnesses were crackpots and just "noise" when it came to identifying the genuine signal in the available public information on retrieved UFOs:
[1:21:05 YT] A good majority of them were crackpots, they were phonies. But there was a small number of them that were the real deal. And so he successfully picked up a very small number of them, and got some information. And now, as to the veracity and quality of that information. That's another story.
But he did get some interesting information.… the information was not … verifiable. In other words, once people looked into it, they said, yeah, this is realistic. Whereas a good chunk, a good chunk of his disclosure witnesses. You know, they had middle of the road guys, they had some information, but it was too purple. It was just anecdotal.
And then you had the guys that were real liars. He's got a chunk of liars out there … I don't know how much effort he spent on vetting any of those people. And I'm not going to name names of who they are. It's not important, because … the fact that they have no real information means it's noise. We're dealing with signal, we're interested in signal and science folks, not the noise. Check the noise.
Next, Davis went on to elaborate on Greer's witnesses who claimed to have first-hand knowledge of crash retrieval operations:
[1:22:25 YT] So, he did have a small signal of people that had verifiable information…. They came forward, they gave him information that was freely given to him. But it was after the fact, it was never expected that it could be acted upon. The people that gave him information … weren't directly involved with the crash retrieval at all. They actually were either peripheral, or they heard it from somebody reliable. So the vertical information was high quality, but they were not first-hand people.
Davis is here suggesting, for example, that Clifford Stone, a 22 year US Army veteran, who was interviewed by Greer and claimed to have had first-hand knowledge of multiple crashed UFOs retrieved by the US military, was a crackpot and liar. There are many reasons to dispute Davis' information when it comes to Stone's testimony who has been successfully interviewed many times over several decades, and has maintained the same story with consistency and sincerity.
Davis provides no evidence that Stone or other Disclosure Projects witnesses are lying or crackpots, consequently his assertions need to be considered as unverified or misinformed. This is a major red flag that Davis testimony may be part of a "limited hangout" that is being unveiled to the American and World publics through the New York Times, arguably the most important media organ of the CIA and the Deep State.
The most significant aspect of Davis's interview is his assertion that UFO crash retrievals were part of a small unsuccessful program that was terminated in 1989, around the time the famed whistleblower, Bob Lazar, emerged with his experiences claiming something very similar had occurred during his time at the S-4 facility at Area 51.
© Michael E. Salla, Ph.D. Copyright Notice
[Note: an Audio version of this article is available here]
Further Reading