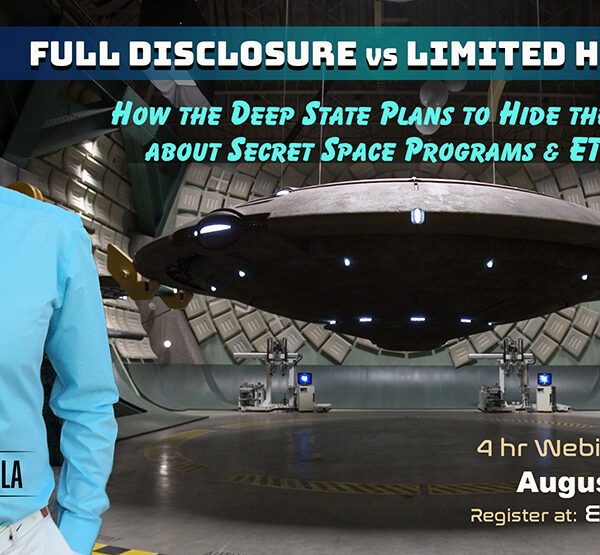 Full Disclosure vs Limited Hangouts:
How the Deep State Plans to Hide the Truth about SSPs & ET Life
August 22, 2020 (Saturday)
12 noon – 4:30 pm PDT / 3 pm – 7:30 pm EDT
On July 25, the New York Times revealed a bombshell report on the US Congress and Pentagon being briefed by an astrophysicist, Dr. Eric Davis, on a corporate run reverse engineering study of a captured off-world vehicle. The report immediately generated international media attention and speculation over links to the famed Roswell UFO crash.
Dr. Davis' classified briefings can be directly linked to a US Senate Bill requiring the Intelligence Community delivering a comprehensive report on Unidentified Aerial Phenomena (UAPs aka UFOs) within 180 days.
The New York Times story follows an earlier report on the Advanced Aerospace Threat Identification Program released in December 2017 that focused on three videos showing US Navy pilots interacting with UAPs during training exercises in 2004 and 2015. The two New York Times stories are linked and involve similar issues and sources, and have transformed the UFO issue into something taken seriously by major media outlets and policy professionals.
The New York Times stories are part of a Deep State plan to unveil a very limited disclosure of the truth behind Secret Space Programs and Extraterrestrial Life. The goal is not so much to inform, but to misinform the general public through a Limited Hangout that keeps the full truth hidden for decades to come.
In this four-hour Intensive you will learn:
The origins of Dr Eric Davis' knowledge about a corporate-run alien reverse engineering program.
Why Vice Admiral Thomas Wilson was denied access to a UFO program despite his leadership position at the Defense Intelligence Agency and Joint Chiefs of Staff.
The connection to Bob Lazar's 1989 revelations over a reverse engineering program at the S-4 facility at Area 51.
How the 2004 and 2015 Navy UFO videos are linked to US Air Force craft secretly manufactured at Plant 42 by Lockheed Martin's Skunkworks.
Why major media is focusing on the threat posed by UAPs and how this threat is associated with alien life by major figures linked to Tom DeLonge's To the Stars Academy.
Werner Von Braun's warning of a False Flag Alien invasion and the likelihood we may soon experience a contrived extraterrestrial event taking place.
The connection between corporate reverse engineering programs and Lt. General Michael Flynn, and why the Deep State targeted him for removal from any leadership position in the Trump Administration.
What we are most likely to experience leading up to and immediately after the 2020 Presidential Election.
4 hours (Presentation with Q&A at the end)
COMPLETED – To purchase a recording of this Webinar click here.
---
"Get Your Answers" Q&A Debrief
August 23, 2020 (Sunday)
12 noon – 2:00 pm PDT / 3 pm – 5:00 pm EDT
In this special Debrief session, attendees will be able to ask Dr. Salla questions on ANY topic. To make this event more personal, enrollments are limited to only 30 people.

This is an interactive format in which participant questions will steer all the topics covered by Dr. Salla, whose expertise in secret space programs, international politics, Q, insiders, extraterrestrial contact and more spans a career of over 30 years and 13 books, including the bestselling Secret Space Programs Series.
The field is wide open to you, so prepare your questions and get ready for a personalized Debrief where you can "Get Your Answers" with Dr. Salla in this engaging limited attendance Zoom session.
2 hours
Limited to 30 attendees – We recommend you book early!
Webinar recording available to attendees for 30 days after live event.
COMPLETED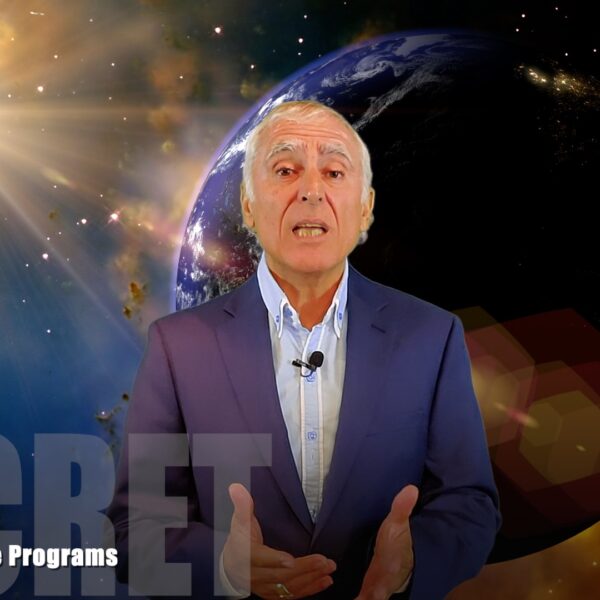 China is in the midst of a stealth war against the USA where it is using an asymmetric military strategy called "Assassin's Mace" to dominate the strategic high ground of space, and replace the US as the world's hegemon before 2049 – the 100th year anniversary of the Communist Revolution. By 2030, China's economy will outgrow the US, and China plans to use its vast economic resources to project its presence deep into space in ways that may lead to escalating military confrontations with the newly created US Space Force….
To purchase a recording of this Webinar click here.
More information at: http://exopolitics.org/china-ssp-webinars-july-2020/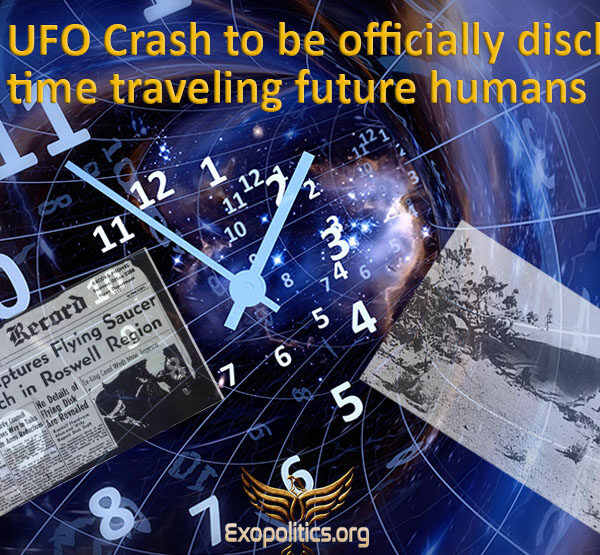 On June 18, President Donald Trump replied to a question about the Roswell UFO crash from his son, Don Jr, in a podcast. Trump's reply was that he would consider declassifying what occurred at the 1947 event that was "very interesting". According to new information from Secret Space Program Insider Corey Goode, Trump was told that the Roswell UFO Crash involved time-traveling humans from the future.
Goode has recently revealed that he is again receiving briefings from reliable insiders about various classified programs. I have in the past discussed Goode's credibility both as an insider himself with first-hand witness information, and also as a conduit for other insiders who release information and documents to him. This was best exemplified in two leaked Defense Intelligence Agency (DIA) documents that he was the first to publicly reveal back in December 2017, the documents were given to him from a trusted DIA source.
According to newly acquired information from Goode, there is consensus within the "deep black" operations community to move forward with a "limited hangout" where some of the truth about secret space programs will be revealed, while much will continue to remain hidden including the existence of extraterrestrial life.
This is what Goode wrote to me about what Trump has been told and what is about to be officially disclosed:
I have mentioned this in the past. It was brought up again recently after Trump commented on Roswell. POTUS 'Roswell Briefings' are basically this: Roswell was NOT an Alien event. It was a mishap from US in the future. POTUS is told that the MAJORITY of the lights seen in the sky are from our own craft operating in the future and creating a temporal butterfly effect. They are told that what the ancients saw in the sky was often the exact same phenomenon….
POTUS is under the impression that because of tests being run in Roswell during the same time that future craft were operating in that Space at a later time… that it caused the craft to pull into the past and crash thus beginning the new tech boom after WWII.
This more accurate account of what happened at Roswell, when compared to an official USAF report released in 1995, will nevertheless disappoint many wanting full disclosure of the extraterrestrial intervention in human affairs that stretches back into antiquity.It appears that those briefing Trump have decided that it is too soon for humanity to be told the full truth, and that a "limited hangout" must be put into effect, and Roswell will be the linchpin for that to happen.
Goode continued to explain what he had been told by his sources:
There is a constant contact between the present and the future since the late 50's. The 'PLAN' that Q often mentions was delivered to the mid 1960's 'pre-alliance' members in full and that plan has been followed ever since. These people carry these weird looking pagers (like from the 80's/90's) that has a flip out keyboard that allows the person to communicate with their FUTURE self and command center within these programs. There are Quantum Computers that are used for this communication and it operates in 'reciprocal dimensions' where time flows in different directions and at different rates. Data is transmitted in these alternate dimensions.
There is a major time war going on between humans from 2 timelines. One is more of the 'Wing Maker' type of future where AI controls a very small population on Earth. There is another group fighting to preserve the timeline by stopping the manipulation of timelines so that they all collapse into the proper one (per ET / Anshar Guidance).
This will not be the first time that a narrative explaining a temporal war between two factions of future humans has been leaked into the public arena.
Back in 2004, Dan Burisch, a microbiologist, came forward to reveal what he had witnessed in classified programs about the existence of two factions of time-traveling future humans (aka extraterrestrials) trying to deal with a converging timeline paradox that would occur by 2012. Of course, what Burisch predicted did not happen suggesting that he was disseminating disinformation in a limited hangout, or such a converging timeline paradox had been delayed.
I did have a series of email Q&A's with Burisch back in April 2004, and concluded he was part of a limited hangout. It's no great surprise that information similar to his is now being spun for a more modern audience including Trump, according to Goode:
We are told that some of these people from the future are working directly with elements of current era deep black intel agencies. They have portals in these locations that they do point to point transfers of people and supplies from.
Very interesting stuff… and I can see how POTUS would buy this over little green men. Especially with his history with his uncle who worked on the Tesla papers.
Goode was here referring to Dr. John Trump who was a full professor at the Massachusetts Institute of Technology in 1943 when he was asked by the FBI to evaluate the national security implications of the papers of the recently deceased Nikola Tesla. Professor Trump later told his nephew, Donald, about some of the advanced technologies used in classified programs, which has led to much speculation over what the current President knows about flying saucers and the Roswell crash.
On July 13, I spoke with Goode who explained that future disclosure announcements will be limited to advanced technology patents that will be released to the general public, similar to five recent patents granted to the US Navy concerning electromagnetic propulsion, power and defense. This patents oriented disclosure process will better familiarize the scientific community and public with principles of time travel and electromagnetic propulsion in order to get them to accept the limited hangout narrative that all UFO sightings involve humans from the future.
Goode explained that the Deep State's limited disclosure narrative is to be dragged out for as much as 50 years. This will prevent the truth from emerging about what has been occurring since the World War II era concerning extraterrestrial visitors and reverse engineering programs. Space Force will gradually incorporate advanced technologies used in secret space programs, but there will be no public acknowledgement that such technologies were covertly used prior to the formation of Space Force. More of what was covered in our July 13 discussion will be released soon.
The fact that Roswell has been put on the public radar by Trump and his son does make it very possible that the first official disclosures about the UFO phenomenon is going to involve this classic 1947 flying saucer event. The language used by Trump in describing his knowledge of the incident, "it's very interesting", does suggest he was briefed about a more terrestrial explanation, than extraterrestrial visitors. "Time traveling humans", as Goode claims his sources told him, would be more consistent with Trump's low-key response to the question posed by his son.
The explanation that Roswell involved time traveling future humans who arranged for the crash to occur to speed up our technological development certainly sounds plausible, and will appeal to those wielding Occam's Razor to dismiss the extraterrestrial hypothesis. Nevertheless, we need to keep in mind that even such a significant disclosure would still be a limited hangout designed to punt the full truth far into the future.
© Michael E. Salla, Ph.D. Copyright Notice
[Note: Audio Version of this article is available on YouTube]
Further Reading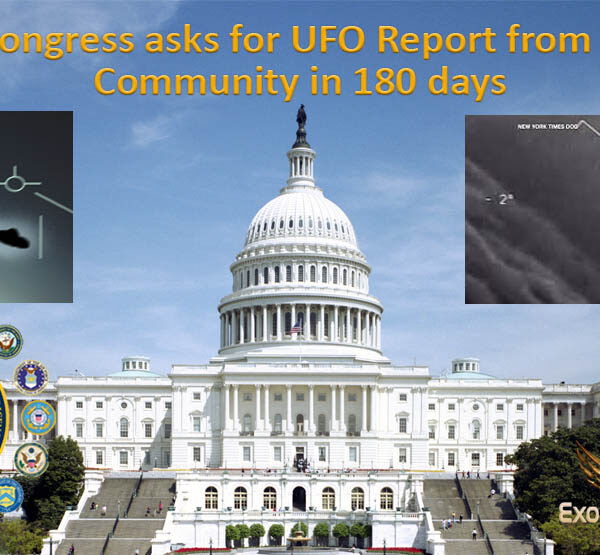 The US Senate Select Committee for Intelligence has just approved a bill that includes a request for the Intelligence Community to write up a comprehensive report on Unidentified Aerial Phenomena (UAPs, aka UFOs) in 180 days. Most importantly, the report will be unclassified, meaning that its findings are intended to be released to the general public.
The eventual Intelligence Community report is intended to be a comprehensive interagency breakdown and analysis of what's behind the UAP phenomena. Will the report turn out to be  the official disclosure announcement that UFO activists have been working towards for decades, or will it become a limited hangout to hide the  truth?
In the comments portion of the proposed Intelligence Authorization Act for Fiscal Year 2021 there is a section titled "Advanced Aerial Threats", which begins by asserting the Committee's concerns that no unified reporting mechanism exists for UAPs/UFOs given the potential threat they pose to US national security:
The Committee supports the efforts of the Unidentified Aerial Phenomenon Task Force at the Office of Naval Intelligence to standardize collection and reporting on unidentified aerial phenomenon, any links they have to adversarial foreign governments, and the threat they pose to U.S. military assets and installations. However, the Committee remains concerned that there is no unified, comprehensive process within the Federal Government for collecting and analyzing intelligence on unidentified aerial phenomena, despite the potential threat.
It's important to emphasize that the Committee is particularly concerned about UAPs and "any links they have to adversarial foreign governments."
The bill goes on to propose that the Director of National Intelligence (DNI) oversees the development of a comprehensive report:
Therefore, the Committee directs the DNI, in consultation with the Secretary of Defense and the heads of such other agencies as the Director and Secretary jointly consider relevant, to submit a report within 180 days of the date of enactment of the Act, to the congressional intelligence and armed services committees on unidentified aerial phenomena (also known as ''anomalous aerial vehicles''), including observed airborne objects that have not been identified.
The Senate Committee next outlines the different intelligence sources that are required to submit information for the report. The exhaustive listing shows that the report is intended to be very comprehensive:
The Committee further directs the report to include:
A detailed analysis of unidentified aerial phenomena data and intelligence reporting collected or held by the Office of Naval Intelligence, including data and intelligence reporting held by the Unidentified Aerial Phenomena Task Force;
A detailed analysis of unidentified phenomena data collected by:
geospatial intelligence;
signals intelligence;
human intelligence; and
measurement and signals intelligence;
A detailed analysis of data of the FBI, which was derived from investigations of intrusions of unidentified aerial phenomena data over restricted United States airspace;
A detailed description of an interagency process for ensuring timely data collection and centralized analysis of all unidentified aerial phenomena reporting for the Federal Government, regardless of which service or agency acquired the information;
Identification of an official accountable for the process described in paragraph 4;
Identification of potential aerospace or other threats posed by the unidentified aerial phenomena to national security, and an assessment of whether this unidentified aerial phenomena activity may be attributed to one or more foreign adversaries;
Identification of any incidents or patterns that indicate a potential adversary may have achieved breakthrough aerospace capabilities that could put United States strategic or conventional forces at risk; and
Recommendations regarding increased collection of data, enhanced research and development, and additional funding and other resources. The report shall be submitted in unclassified form, but may include a classified annex.
What's noteworthy in the Committee's request is that there will be an official who will be given responsibility for overseeing the interagency process for releasing all UAP/UFO data. In addition to the intelligence community, this also includes the FBI and its ongoing investigations of UAPs.
Most significant is the Committee's request that any breakthrough aerospace technologies possessed by foreign adversaries are included in the report. More specifically, the Committee is concerned that foreign adversaries, China, Russia, etc., have achieved technological breakthroughs in the aerospace arena that threatens US national security.
China, in particular, has made incredible strides over the last few decades in developing a secret space program based on advanced aerospace technology secrets and designs obtained from the US Air Force. In fact, the lead Chinese scientist who set up their secret space program, Dr. Tsien Hsue-shen (aka Qian Xuesen) began his career by working for the US (Army) Air Force in the 1940s, and co-wrote the blueprints for future advanced aerospace technologies based on retrieved Nazi and crashed UFO craft. To learn more about China's secret space program, see my upcoming webinar series beginning July 11, and book, Rise of the Red Dragon (April 2020).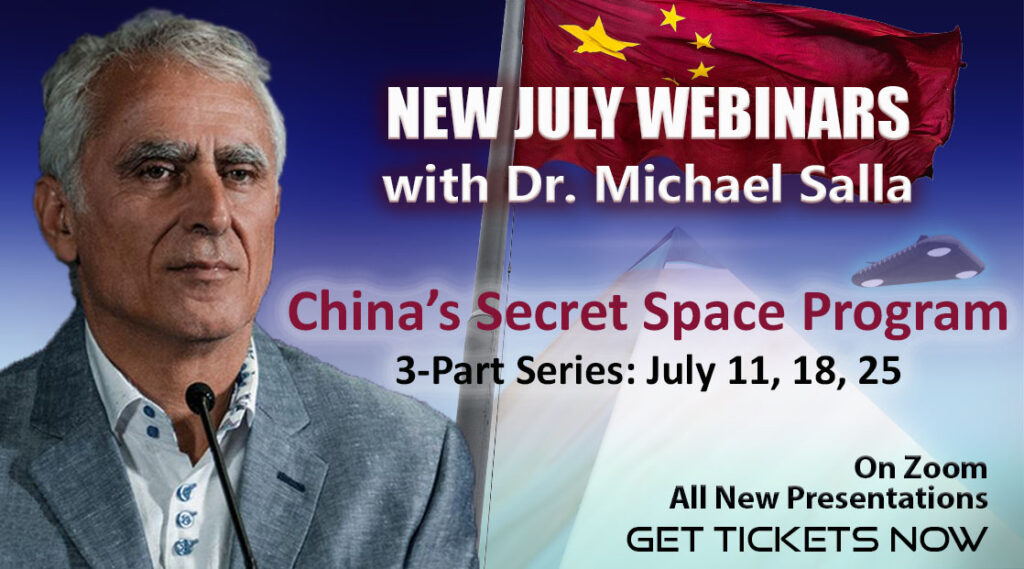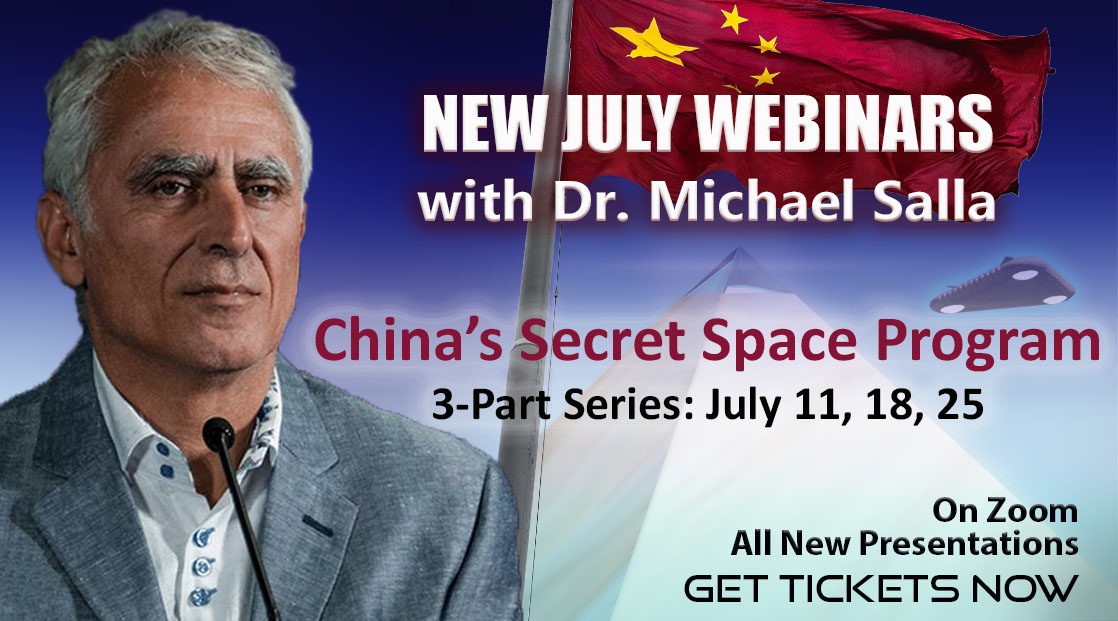 It's important to keep in mind that the Advanced Aerial Threats section included in the bill just passed by the Senate Intelligence Committee still has to pass the full Senate. It then needs to be similarly passed by the House of Representatives, and finally signed into law by President Donald Trump. It's not clear exactly when the bill will be enacted into law, but once it is, the 180 day countdown for the report's release will begin.
Given the bill was passed on a bipartisan basis (14 votes in favor, 1 against), it can be concluded with great confidence that in early 2021, the US public will get to read a comprehensive UAP report by the Intelligence Community.
Why did the Senate Intelligence Committee include this unprecedented request to the Intelligence Community in the 2021 Intelligence Authorization Act?
According to Tom DeLonge, the request is a result of strong lobbying by his To The Stars Academy (TTSA).
Very proud that @TTSAcademy DID THIS— We galvanized Senators, organized briefings, submitted Natl' Security language and wrote Op-Eds in major news outlets to achieve page 11 in the below link. THIS is how we get to DISLCOSURE https://t.co/rHTReJDdiQ

— Tom DeLonge (@tomdelonge) June 24, 2020
The involvement of DeLonge and his TTSA in lobbying for passages dealing with "Advanced Aerial Threats" does raise suspicions over the real agenda behind the request for a comprehensive report. Is the request for a UAP report something to be embraced as the long-awaited official disclosure anticipated by DeLonge and the UFO community, or is it a limited hangout by the Deep State designed to raise money for corporate run classified programs?
In the past, I've raised my concerns that DeLonge and his TTSA are involved in a limited hangout and is heavily influenced, if not controlled, by compromised Deep State officials. Yet, there's no doubt that the impending passage of the Intelligence Authorization Act with passages on "Advanced Aerial Threats" is a major step forward that carries great significance for the UFO Disclosure Community.
The fact that it is happening after a new DNI Director, John Ratcliff, was officially confirmed by the US Senate on May 21 is a very encouraging sign. Ratcliff is a strong ally of President Trump, and has the authority to put a White Hat in charge of overseeing the interagency effort to release information to be included in a comprehensive report on UAPs/UFOs.
It's perhaps no coincidence that in a June 18 interview, Trump was asked about UFOs by his son, Don Jr. President Trump said that information about Roswell is very interesting and that he will consider declassifying it in the future. Could the Intelligence report to be issued by Ratcliff be a vehicle for disclosure of many secrets behind the Roswell crash and Area 51?
Rather than the requested Intelligence report being a Deep State orchestrated limited hangout, as contended by some of DeLonge's critics, it can very easily become a means for White Hats in the Trump administration to officially disclose major components of secret space programs developed by its major adversaries, China and Russia.
Once the Intelligence Community releases its report on the foreign aerospace technologies possessed by China, Russia and other "foreign" sources linked to UAP sightings, the stage will be set for the future disclosures concerning the USAF's own secret space program, which is currently in the process of being transferred to the newly created Space Force.
Ratcliff and White Hats in the Trump administration can use the requested report to disclose to the America public important truths about suppressed advanced aerospace technologies and secret space programs.
The disclosures on UAPs and UFOs that lie ahead promise to be momentous even if the original intent in the Congressional bill was to limit the report to what China and Russia have secretly developed. Predictably such revelations will lead to calls for Congress to massively increase funds for Space Force so it can quickly develop and deploy similar technologies for national security purposes.
Clearly, the November 3 Presidential elections will impact on what comes out in Ratcliff's UAP report anticipated in early 2021. Assuming President Trump wins re-election, then he and Ratcliff will be in a powerful position to disclose far more than merely what the Intelligence Community suspects China and Russia have secretly developed in the aerospace arena.
Ratcliff's UAP report may well be part of an elaborate plan for a decades-old USAF secret space program being covertly transferred to Space Force, and then disclosed by Trump to the American public as newly acquired technologies developed in response to the threat posed by China and Russia's secret space programs. While such a process would be disingenuous, it would nevertheless be a stepping stone to the public release of many revolutionary aerospace technologies that could transform life on our planet.
© Michael E. Salla, Ph.D. Copyright Notice
[Note: an Audio version of this article is available here]
Further Reading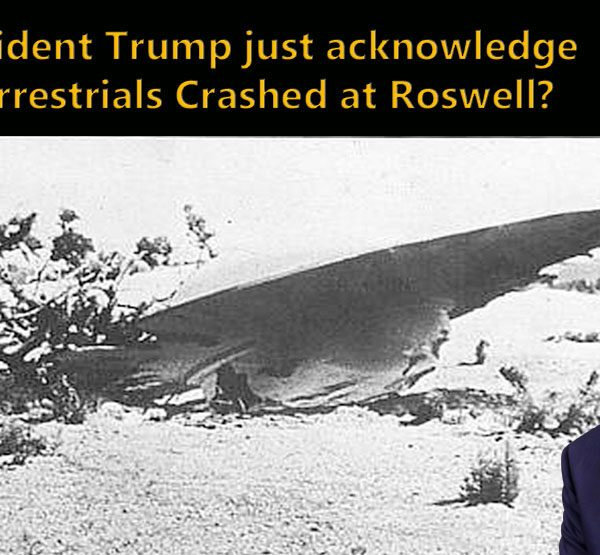 On June 18, President Donald Trump was interviewed by his son, Donald Trump, Jr., and was asked about the existence of alien/extraterrestrial life and its connection to the 1947 Roswell UFO incident. The President's answer appeared to support decades-long rumors of an extraterrestrial crash at Roswell, and even hinted that the truth might be declassified before he leaves office.
Trump's willingness to respond to such a controversial question, which was also answered by the mysterious military intelligence group Q(Anon) less than two years earlier, raises the intriguing possibility that a coordinated UFO disclosure campaign is underway where the world may soon learn the truth about what really happened at Roswell.
To begin with, it's worth pointing out that the initial news reports on the Roswell incident were based on an official US Army Air Force Press Release that reported a flying saucer had crashed per an intelligence assessment made by two of its officers.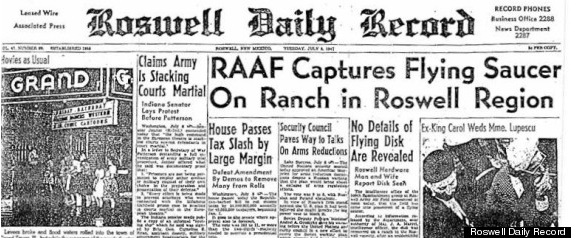 Only hours later, however, more senior Army Air Force officials came forward to refute the initial Press Release and claimed only a weather balloon had crashed. In this second Press Release, one of the two intelligence officers, Major Jesse Marcel, was shown crouching over the remains of a balloon appearing to settle the matter as a case of mistaken identity.
Over three decades later, in 1978, Major Marcel, came forward to reveal the truth about what he had seen. Ever since his public emergence there has been an intense debate over the reality of what happened at Roswell with growing evidence of an official government cover up.
The resulting controversy has turned the small New Mexico town of Roswell into a Mecca of UFO alien stories with a museum and annual conferences that have steadily grown over the years.
In raising the issue of aliens and Roswell, Trump Jr., indicated that he was genuinely intrigued by decades old reports of an alien crash and wanted to know the truth. In fact, he emphasized the personal importance of this issue to him, and he wanted an answer from his father. Here's the transcript of the dialogue between Trump Jr (DJT, Jr) and President Trump (POTUS):
[DJT Jr.] Before you leave office will you let us know if there are aliens, because this is the only thing I really want to know. I want to know what's going on. Would you ever open up Roswell, let us know what's really going on there.
[POTUS] So many people ask me that question.
[DJT, Jr.] It sounds almost ridiculous but it's actually the real question and what I got …
[POTUS] A cute question but it's actually, there are millions and millions of people that want to go there that want to see it. I won't talk to you what I know about it, but it's very interesting. But Roswell is a very interesting place, with a lot of people that would like to know what's going on.
[DJT. Jr.] So you're saying you may declassify, you'll take it.
[POTUS] I'll have to think about that one.
President Trump was clearly very cautious in his reply, but two things stand out. First, he said that he "won't talk about what I know about it" and that the truth about the incident is "very interesting".
Trump's acknowledgement that he knows something that he is not yet prepared to publicly disclose does indicate that he has received an official briefing on the topic, which is highly classified and which he has to think about declassifying.
What lends added plausibility to such a conclusion is a cryptic comment by the military intelligence group, Q(Anon), which is closely associated with the Trump administration and with the President in particular.
In a September 19, 2018 response to a series of random question on the 8chan forum, Q chose to respond to questions about extraterrestrial life and Roswell.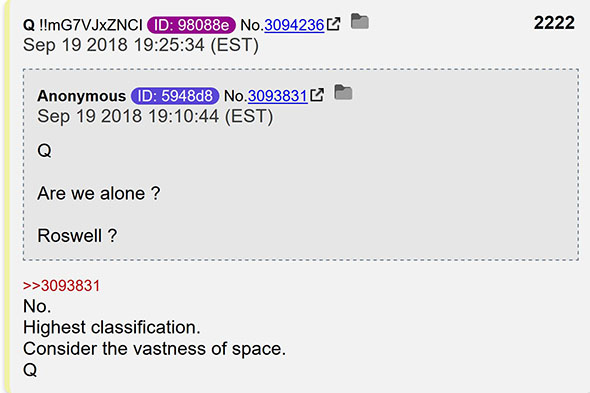 Q's response clearly suggested that extraterrestrial life is real and that what happened at Roswell has the "highest classification". More importantly, Q's response strongly suggests that President Trump has received a briefing by military-intelligence officials associated with Q who are revealing to him many secrets long kept hidden by the Deep State from US Presidents.
The fact that Q (Anon) picked a random question about Roswell to concretely acknowledge both its existence and the reality of extraterrestrial life in September 2018, along with  Trump., Jr. raising a similar Roswell question with POTUS in June 2020, emphasizing that it is the "only thing I really want to know"  does raise the possibility that the question and answer were orchestrated.
Critically, the raising of Roswell and extraterrestrial issues only five months before the most significant Presidential election in history does emphasize the intriguing possibility that President Trump is in a position to disclose the truth about what he knows. If so, Trump will go down in history as the "UFO disclosure" President.
© Michael E. Salla, Ph.D. Copyright Notice
Further Reading