ExoNews TV: Super Soldiers & Operation Moon Shadow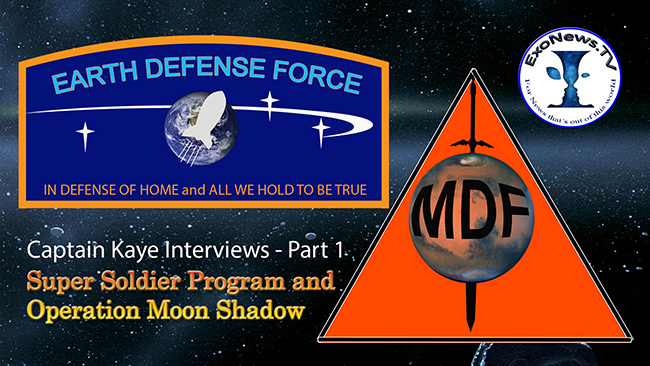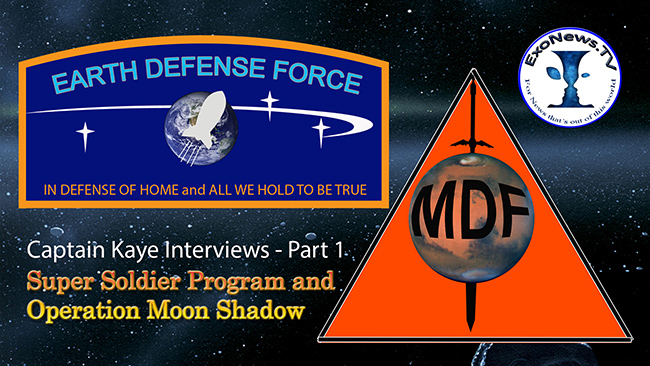 The ExoNews TV episode released today is the first in a five part series about the explosive testimony of Captain K an anonymous whistleblower, who claims he served as a member of an elite Marine Corps unit that provides personnel for a secret military bases on the Moon, Mars and other parts of the solar system. He describes a break away human civilization that operates in outer space. Captain K agreed to give over five hours of video testimony of his experiences which have been recorded via Skype, and will first be released as audio files.
In part one of this series, we learn about Captain Kaye's background where he began having strange experiences with extraterrestrials as far back in his childhood as he could recall. He believes that external intervention in his life, whether by aliens or U.S. military, went as far back as the time of his conception where his DNA was altered.
At five years of age, Captain Kaye was recruited into a covert US Marine Corps training program for super soldiers called Operation Moon Shadow. 300 children, both males and females, were involved in Operation Moon Shadow. Training took place at Marine Corps facilities. He was trained to develop his strength, agility and strategic thinking that would be needed later in his military service for off world missions. He recalled that at age 13, training shifted to include live weapons and working with adult special forces personnel who were both puzzled and impressed by the adolescents they were training with.
To learn more watch the ExoNews TV episode, see video above or click here.
To listen to the full audio of Part 1 of the Captain K testimony see video above or click here.
Suggested by the author