In early 2022, Tony Rodrigues published his book, Ceres Colony Cavalier, in which he described in detail his "20 and back" experiences as a slave, both on Mars as a military auxiliary fighting against indigenous insectoids and then serving with a German-led Dark Fleet. Rodrigues' book came to the attention of Dr. Courtney Brown, who subsequently organized a remote viewing project to investigate two of the book's core claims. The results greatly surprised Dr. Brown who concluded Rodrigues' testimony was accurate and carried much significance for full disclosure.
First, a brief overview of Rodrigues' story is appropriate. His traumatizing experiences began in 1981 when he was only nine years old and in 4th grade. Rodrigues was involuntarily recruited into a "twenty and back" program as punishment for something he did to one of his classroom peers. He publicly embarrassed the son of a high-level member of the Illuminati who used his influence to have Rodrigues covertly recruited. Rodrigues says that he was soon after abducted by three Gray aliens and one small Reptilian ET.
He was then genetically tested to determine what skills he possessed, which could be used in covert 'support' programs and eventually for one of the secret space programs once he got older. Ceres Colony Cavalier describes in detail how Rodrigues was subsequently manipulated, sexually abused, and humiliated as a slave used by different individuals and groups.
After briefly serving on Mars as a slave fighter for a mercenary military force protecting corporate bases from indigenous Martians—which included highly intelligent insectoids—Rodrigues says he was taken to Ceres, a planetoid in the asteroid belt. He worked at Ceres for 13 years with a German-led freighter crew that was part of the "Dark Fleet." For more about Rodrigues' experiences, check out my earlier interviews with him.
In setting up the remote viewing project to investigate Rodrigues' core claims, Dr. Brown emphasized that it would incorporate blind scientific protocols. None of the four expert remote viewers knew anything about the targets or subjects being investigated. Nor did Dr. Brown contact Rodrigues or communicate with him.  
The two targets for the remote viewing sessions were:   
Target 1: The interior of the asteroid Ceres.
Target 2: The interaction between the personality currently known as Tony Rodrigues and the "Bugs" on Mars as described on pages 185-193 in his book, Ceres Colony Cavalier.
In the first part of the remote viewing session, the four remote viewers also focused on several characters, locations, and ships identified in the book. The remote viewers were only given alphanumeric targets, locations, and subjects such as Target 1, Subject K, etc. Only Dr. Brown knew what the alphanumerics corresponded to in terms of the material discussed in Ceres Colony Cavalier.
After the four remote viewers, Intysam, Aziz Brown, Shantae, and PrinCess Jeanee shared the visuals of what they had seen concerning Target 1 (Base on Ceres) and the different subjects, locations, etc., Dr. Brown offered the following synopsis:  
OK, so it seems like the asteroid or planetoid known as Ceres has quite a bit of hollowed out interior. There is a base on the inside. Moreover, it seems like there is some support for the memories of Tony Rodrigues that suggests that the base has a number of extraterrestrial species, and that the administration of the base is done by former Europeans. Indeed, former German Nazis.
Apparently, pulling pieces together, these are the same Nazis that we reported on the Farsight mysteries project called Operation High Jump, a slave mercenary military force that was organized by the Reptilians. I understand that such Nazis or "IS-BEs' are just like anyone else, so they can be placed in new bodies as each body wears out. So having former Nazis still hanging about is entirely possible.  
This is remarkable independent corroboration for Tony Rodrigues' core claim that he spent 13 years serving on a merchant marine spacecraft operating out of a large underground base on the planetoid Ceres. Crucially, the remote viewing confirmed that the base and vessel were controlled by former German Nazis that operated a secret space program called the "Dark Fleet" that Rodrigues and others have described.
The second half of the Farsight remote viewing project focused on Rodrigues' claim of a military engagement with intelligent insectoids on Mars. Once again, the remote viewers were only given alphanumeric terms to investigate the target and subjects that Dr. Brown was seeking information about— e.g., Target 2, Subject A, etc.
After the four remote viewers described the military engagement on Mars with the insectoids in terms that closely matched what Rodrigues described in Ceres Colony Cavalier, here's what Dr. Brown concluded:
So what can we say to pull things together? From our point of view, our data seemed to indicate the activities, places, and events that are reported by Tony Rodrigues in his book Ceres Colony Cavalier actually exist and happened. Now let's be clear that we only checked two things: the existence of the base inside Ceres, and the activities on Mars reported by Mr. Rodrigues, but given the significance and centrality of those two things and his writings, it seems a reasonable bet to say that the rest of the things described in the book by Mr. Rodrigues have a high probability of being accurately described as well—which given what he says regarding some of those other things is more than a little bit bone-chilling. Nonetheless, it is what it is.
It is vital not to underestimate the importance of Dr. Brown's conclusion here. Independent investigation by multiple expert remote viewers had just confirmed Rodrigues' core claims about his involuntary service on Mars and Ceres. While this did not confirm the entire scope of Rodrigues' book, it did point to the high likelihood of its accuracy, especially when it came to claims of slave labor.
On the topic of slave labor, Dr. Brown went on to make some vital points to keep in mind:
Now it is natural to ask what can be done to stop these things from happening, these twenty-year long-term abductions into slavery, or at least to influence these things in a positive manner. There really is only one thing that can change all of this—disclosure. The negative or oppressive extraterrestrials can get away with all of this for one reason and one reason only. They are doing it secretly, apparently, with the consent of some human authorities. As long as the bulk of humanity sticks its head in the sand, they will keep doing it. Disclosure that is the single thing that is needed to pull humanity back into the drivers seat.
Dr. Brown is correct that only full disclosure can prevent this covert program that involves the exploitation of abducted individuals used as slaves from continuing in the future. Secrecy makes such exploitation possible, and only full transparency can bring about the end of such abusive practices. The rest of humanity needs to wake up to the big picture of how extraterrestrial life has long been interacting with us, led to the creation of multiple secret space programs, and how these battling entities involve both positive and negative factions.
In the meantime, I highly recommend reading Tony Rodrigues, Ceres Colony Cavalier, to understand what is happening to slaves in space and on Earth and watching Farsight's latest remote viewing project "Supersoldiers of Ceres."
A video version of this article is on YouTube & Rumble
Audio Podcast on Apple, Spotify, or Google
© Michael E. Salla, Ph.D. Copyright Notice
[Note: On April 9, I will be holding my next live webinar which focuses on the arrival of extraterrestrial Seeder races, activation of ancient arks in our solar system, and finally the Great Reveal which is about to happen. Click here or banner below for more info.]
Related Articles/Podcasts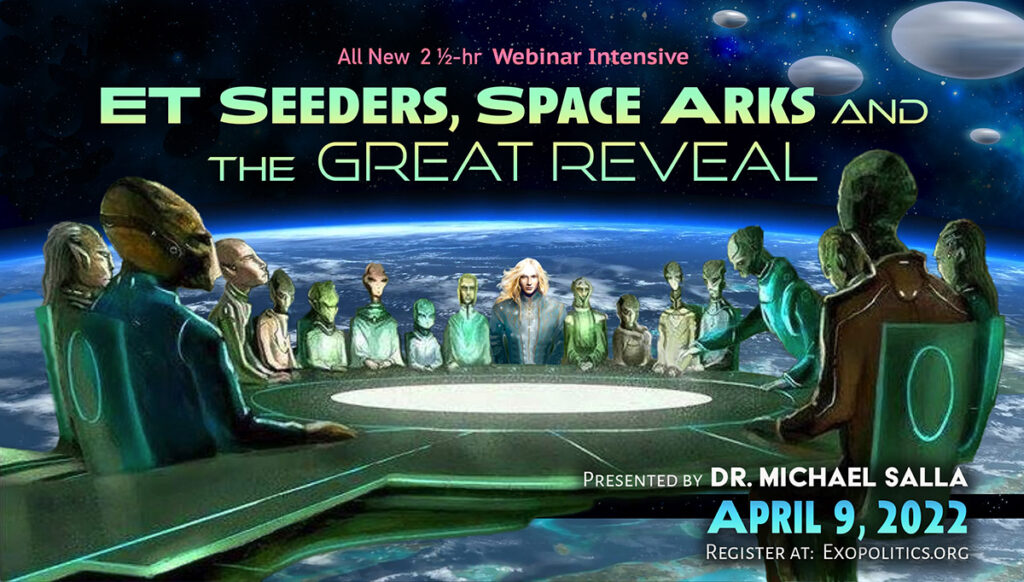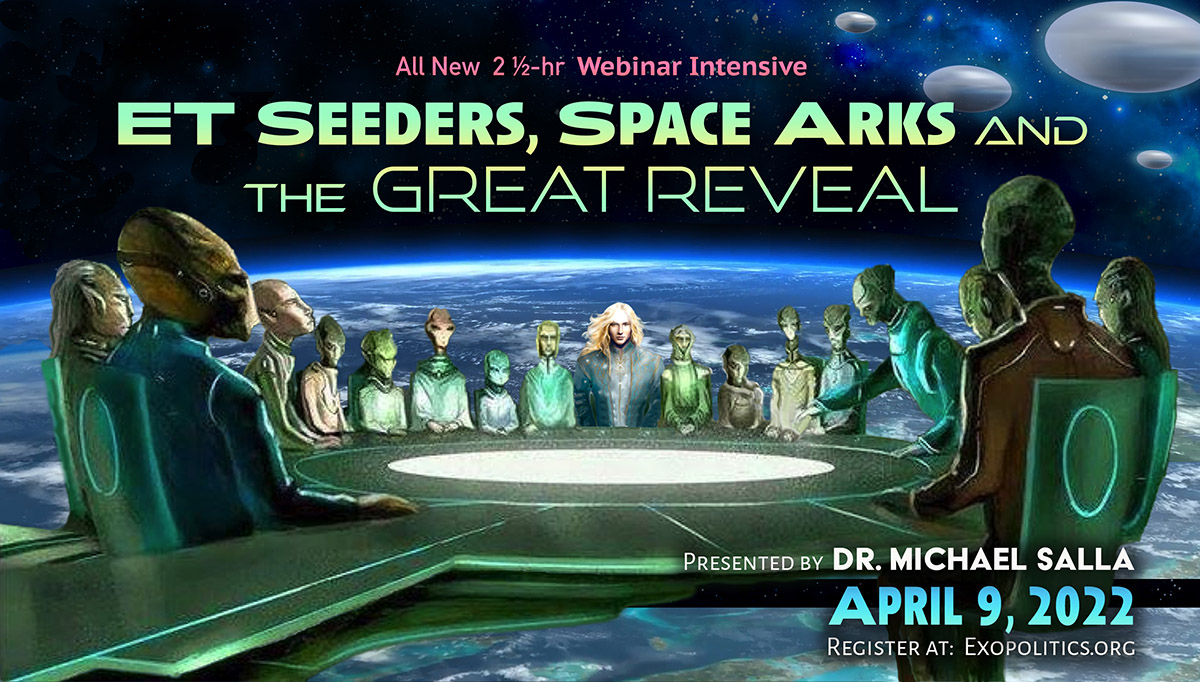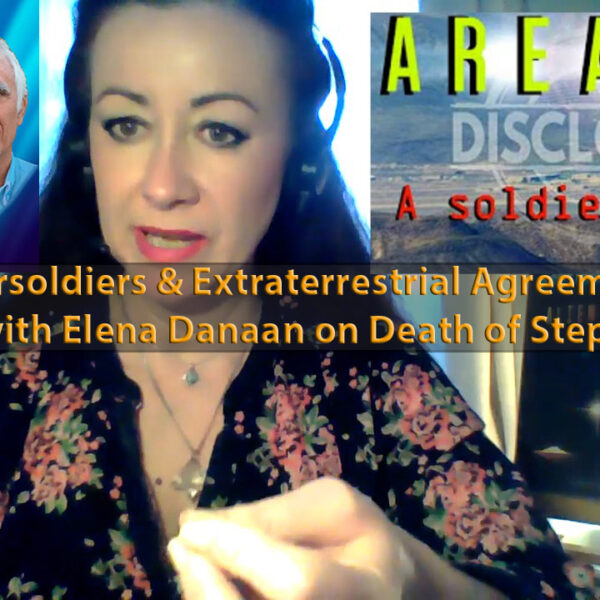 In this Exopolitics Today Podcast, I interview Elena Danaan about the death of Stephen Chua, a supersoldier from Singapore who only a week earlier had given his first public interview about his training and military experiences. Elena discusses Stephen's sudden death on March 6, 2021, and the international organization he had belonged to that arranged for him and other supersoldiers to perform a variety of duties involving extraterrestrial life on Earth.
Our interview covers historic agreements reached by world leaders with extraterrestrial life, and how these are upheld by a cadre of highly trained supersoldiers. Interview is available on Rumble and YouTube.

After publication of our interview, Elena received a copy of Stephen Chua's autopsy report from his family. Cause of death was described as kidney failure. According to Elena, "This is NOT explaining his blackouts, nose bleedings and wounds appearing on his legs."
The family also sent Elena a copy of a military ID Stephen had from the Singapore military from 1981. This will greatly assist investigation of Stephen's incredible claims and experiences.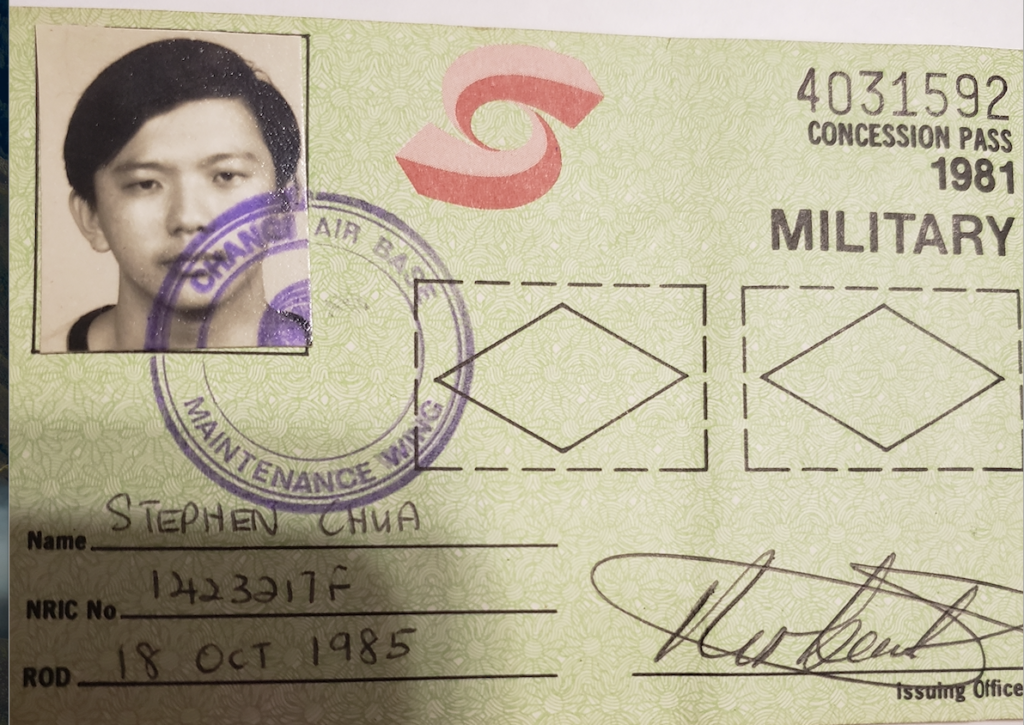 Michael Salla, Ph.D.
Elena's Feb 26, 2021, interview with Stephen is available online at: https://youtu.be/IwMMyTlbJFI
[Update: Stephen Chua's death was on March 6, 2021. Date has been corrected​. His obituary can be found here]

Links discussed in interview
Related Articles/Podcasts
---
UPCOMING MARCH 27 WEBINAR WITH DR MICHAEL SALLA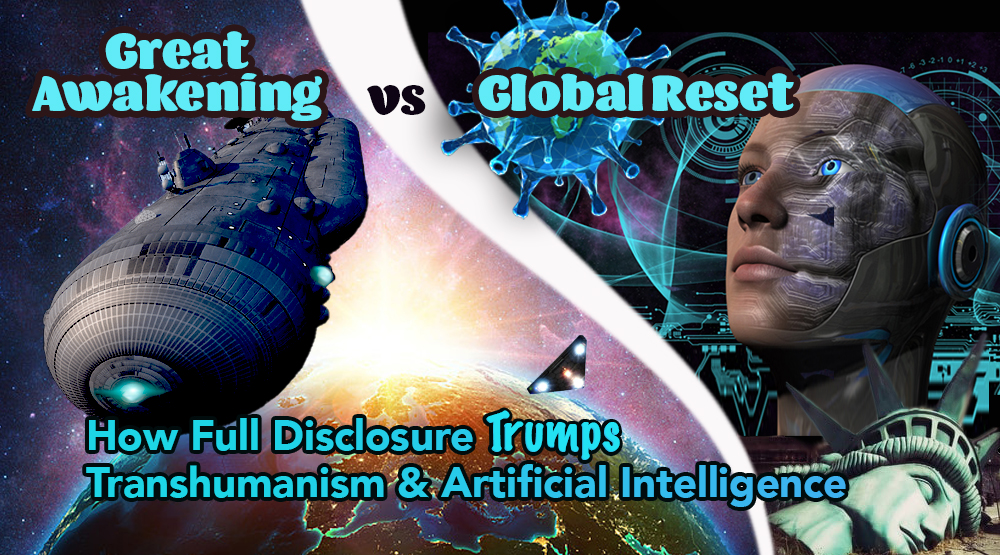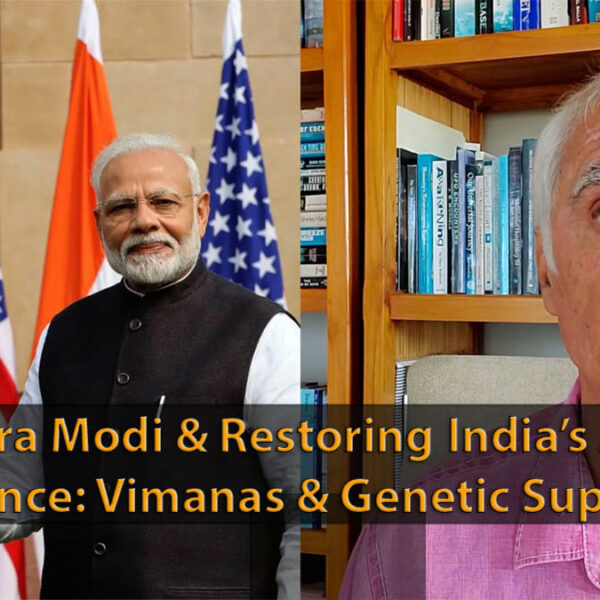 On February 15, Time published an article depicting Indian Prime Minister Narendra Modi as an unreliable democratic ally due to his right wing Hindu Nationalist policies that discriminate against religious minorities. The article is one among many in the mainstream media that increasingly vilify or demonize Modi and his party, the Bharatiya Janata Party (BJP), as violent extremists.
In this Exopolitics Today podcast, I describe the main reason why the Deep State is opposed to Modi – his intent on restoring India's ancient advanced technologies such as Vimanas (antigravity spacecraft) & genetically engineered supersoldiers.
Modi is locked in a ferocious battle with the Indian branch of the "Deep State" that wants to restrict access and knowledge of India's Ancient Vedic Science to a select few. In contrast, Modi wants Indian scientists to be given open access to ancient artifacts detailing the schematics, and operations of these super technologies.
Modi is India's version of Donald Trump who faced similar problems from the Deep State when he attempted to "white world" many of the black projects studied in corporate facilities. Modi and Trump have partnered in an "Earth Alliance", alongside other world leaders such as Russia's Vladimir Putin and China's Xi Jinping in releasing advanced technologies gained from ancient artifacts or crashed extraterrestrial spacecraft.
Podcast is available on Rumble, YouTube and Spotify [TBA].
[Note: Time article is available here]
Michael Salla, Ph.D.
Further Reading/Listening
---
[Note: Info about February 27 Webinar, "Earth Alliance, Full Disclosure and the Coming Global Revolution" is available here or to purchase a copy click the banner]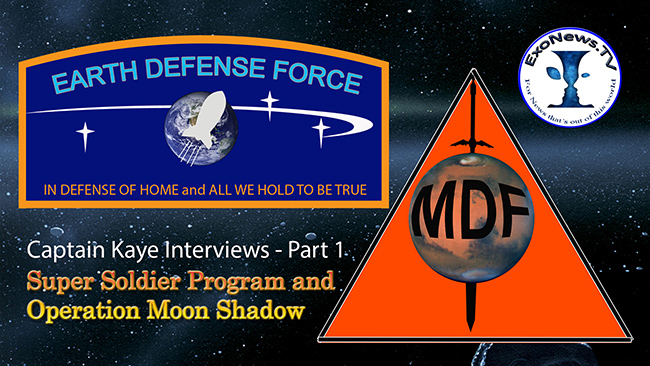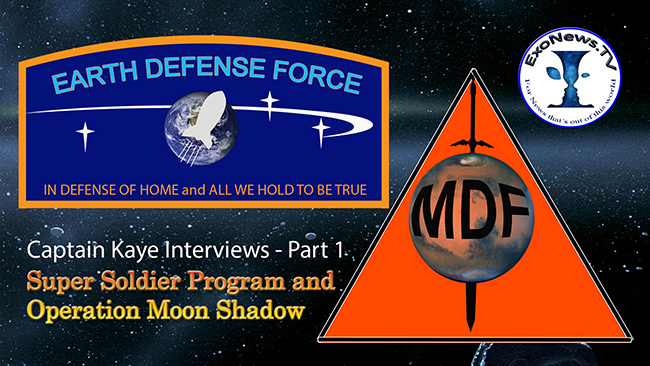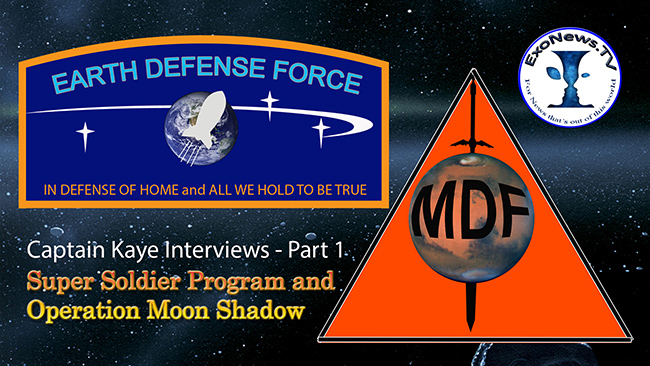 The ExoNews TV episode released today is the first in a five part series about the explosive testimony of Captain K an anonymous whistleblower, who claims he served as a member of an elite Marine Corps unit that provides personnel for a secret military bases on the Moon, Mars and other parts of the solar system. He describes a break away human civilization that operates in outer space. Captain K agreed to give over five hours of video testimony of his experiences which have been recorded via Skype, and will first be released as audio files.
In part one of this series, we learn about Captain Kaye's background where he began having strange experiences with extraterrestrials as far back in his childhood as he could recall. He believes that external intervention in his life, whether by aliens or U.S. military, went as far back as the time of his conception where his DNA was altered.
At five years of age, Captain Kaye was recruited into a covert US Marine Corps training program for super soldiers called Operation Moon Shadow. 300 children, both males and females, were involved in Operation Moon Shadow. Training took place at Marine Corps facilities. He was trained to develop his strength, agility and strategic thinking that would be needed later in his military service for off world missions. He recalled that at age 13, training shifted to include live weapons and working with adult special forces personnel who were both puzzled and impressed by the adolescents they were training with.
To learn more watch the ExoNews TV episode, see video above or click here.
To listen to the full audio of Part 1 of the Captain K testimony see video above or click here.
Suggested by the author