Stunning Video of Cigar UFO in Orlando, Florida
A cigar shaped UFO was videotaped near Orlando Florida on Sept 12, 2019 by my confidential source JP, who I have known since 2008. The video shows a cigar shaped craft that is illuminated during the daylight. It has no apparent wings or tail, and is filmed moving away from JP who is taking the video from inside his car. It is clearly no reflection from inside the car and is not a helicopter or drone.
The YouTube video features my commentary of the original video JP sent along with a zoom of the craft. You can watch the original video along with a zoom version below. Note there has been no enhancements of the original other than the zoom feature used in the final portion of the video.
What follows is a screenshot of the cigar shaped craft in the video, along with a magnified copy as well as an auto-contrasted copy being added for comparative purposes. The zoom and contrast shows that the craft has no wings or tail section, and is emitting no contrail.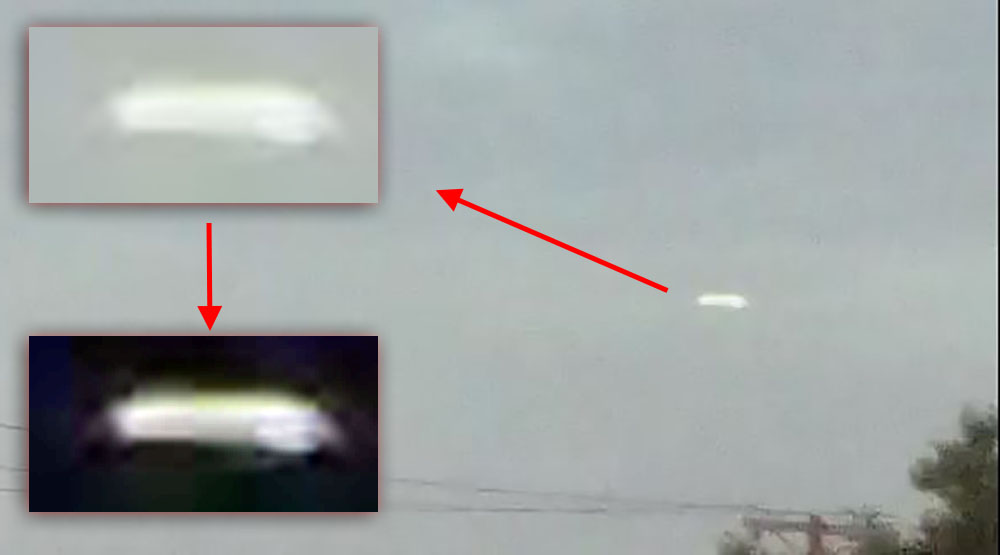 JP has been sending me photos and videos of UFOs he has witnessed near MacDill Air Force Base, Tampa and Orlando, Florida since August 2017. He has photographed flying triangle, rectangle, disk and cigar shaped antigravity craft in the vicinity of military facilities. According to JP's information these facilities are used by a USAF secret space program that is working closely with human-looking "Nordic" extraterrestrials.
According to JP the Nordics operate both cigar and disk shaped craft which he has photographed both near MacDill AFB and in Orlando as I have discussed in previous articles that are available here and here.
You can learn more about JP's photos and videos of antigravity craft belonging to an USAF run SSP along with their human extraterrestrial allies in a series of articles available here.
Michael E. Salla, Ph.D.
Feel free to share this article with original links.
FURTHER READING
flying cigar, Flying Rectangles, flying saucers, Flying Triangles