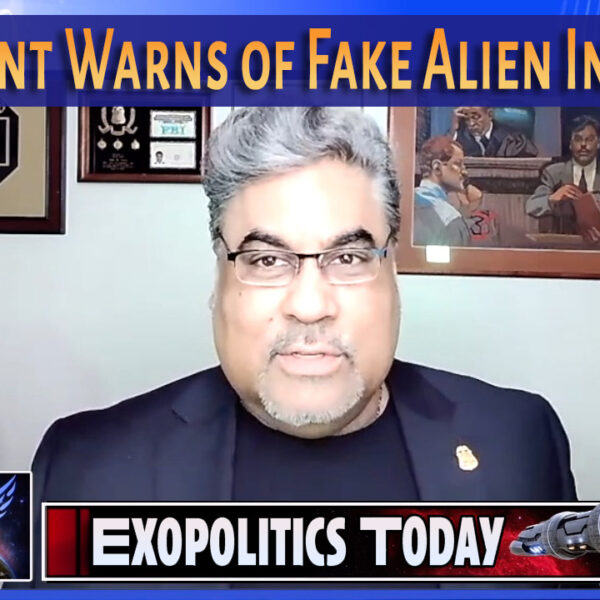 John DeSouza is a retired FBI Special Agent who served for 25 years on Counter-Terrorism and Paranormal cases. He has a law degree and possessed a Top Secret security clearance during his FBI career. Special Agent DeSouza collected true life X-Files that were used in the hit show "The X-Files". He has written several best-selling books and discussed his paranormal cases in presentations given around the world.
In his first interview on Exopolitics Today, John DeSouza discusses cases involving extraterrestrial life and UFOs, the mysterious Men in Black phenomenon, the Moon being an artificial structure, the activation and appearance of huge motherships or 'arks'. He predicts that UAPs/UFOs are going to behave more aggressively and this is part of a fake alien invasion scenario that may be unleashed on the world.
Premieres 2/22/2022 — 8 am Pacific – 11 am US East Coast
Listen to Podcast on Apple, Spotify, or Google
John DeSouza's website is johntamabooks.com
Heartfelt thanks to Angelika Whitecliff for creating this video.
Information about "What's Coming in 2022 and Beyond" webinar is available here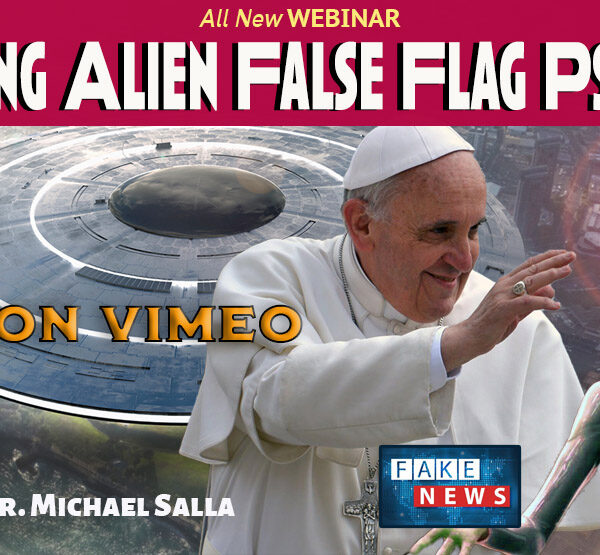 Below is a video featuring the highlights from the introduction to "The Coming Alien False Flag Psyop Webinar" held on Aug 1. The introduction covers history of alien false flag events beginning with the 1967 Report from Iron Mountain which analyzed the credibility of an attack from space involving an "extraterrestrial menace."
Next i Dr. Werner Von Braun's private comments to Carol Rosin in 1974 at Fairchild Industry about an alien invasion being the final card in a sequence of contrived events by the Deep State, which she publicly revealed at the 2001 Disclosure Project Press Conference. Next is the investigative reporting of Serge Monast who revealed Operation Bluebeam and its four steps in 1994.
The full Webinar is now available on Vimeo
---
Pre-Webinar Message: One Day Left for the Alien False Flag Psyop Webinar
I have just finished my powerpoint presentation for Sunday's webinar on "The Coming False Flag Alien Psyop." It will be a jam-packed presentation with lots of detailed information on the likelihood that the Deep State is about to play its final card in a behind-the-scenes power struggle over the control of humanity.
 
It's long been known that a false flag alien invasion has been part of a sequence of events being planned by the Deep State, as Werner Von Braun privately warned about in 1974. In my presentation, I will discuss at length how the real agenda all along has been a false flag alien salvation event in which the Deep State, Vatican, Antarctic Germans, and negative extraterrestrial groups all collaborate, using their many embedded assets within the mass media and UFO community to deceive the rest of humanity.
 
The plan for an alien salvation event – "Project Bluebeam" –  has always remained a closely guarded secret. Thus, when Canadian Investigative Journalist Serge Monast began revealing its key aspects in 1994, thanks to insider tips, he had to be eliminated. He died in December 1996 at the age of 51 allegedly from a heart attack. Not surprisingly, his writings and public lectures included material on how heart attacks could be induced by psychotronic technologies possessed by the CIA. Only 11 months earlier in 1996, the legendary whistleblower Phil Schneider had also died in highly suspicious circumstances. It is a time proven fact that If one gets too close to the truth in the UFO field, the Deep State responds. To this end, it has many skilled assassins operating out of the S-4 facility at Area 51 that it can use, as I've discussed before (click here).
 
Many believe Project Bluebeam to be an aborted plan since the Deep State lacked the means to pull it off back in the 1980s and 1990s, and so many had learned about it thanks to Monast and others. However, I will show that all the specific factors needed to move forward with Project Blue beam exist today! I will show five major categories of support that makes this false flag event feasible for the very first time.
 
If a false flag alien event is attempted in the months ahead, will it succeed? I will address this critical question in the webinar. Prospects of success or failure, however, are unlikely to stop the Deep State from moving forward with the plan. That's because the goal may not be so much success, but to sow chaos and confusion to sabotage the Earth Alliance and the Galactic Federation of Worlds which are winning the power struggle with the Deep State and its Antarctic German, Draconian Empire and Orion Alliance allies. I've recently written a series of articles describing these developments which you can read about here and here.
 
Let me point out that current events hold many historical parallels with the final months of World War II. Back then, even when the outcome of the war was clear, the Nazis nevertheless fought on. Why? Strategic positioning. They were readying themselves for the covert struggle that lay ahead in the post-war restructuring that would be dominated by the victorious United Nations. The Nazis played all their cards in delaying the inevitable. The Deep State is similarly facing impending defeat, but nevertheless, has some last powerful cards to play—the alien false flag event being its final card—if Von Braun and journalist Serge Monast nailed it.
 
To learn more, join me this Sunday for what I promise will be an exciting webinar. I'm very much looking forward to presenting all my data and hearing from you in the following Q and A.
 Michael Salla, Ph.D.
 
Aug 1, 2021  – Webinar
2 hours + 30 min Q& A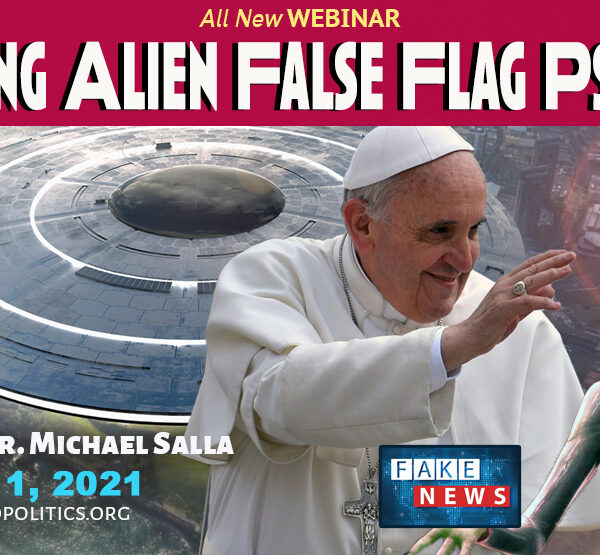 One week to go before my next webinar on August 1. I'm currently working on my powerpoint presentation and came across some startling information about the first person to conduct a full scale investigation of a possible false flag alien event. He was a French Canadian investigative journalist, Serge Monast, and he discovered a ton of scientific and military data showing how such a false flag event could be pulled off. Even though he wrote a book on the topic in 1994, it was not translated into English, and has largely been forgotten. Even worse, he and a fellow investigative journalist  both died mysteriously of heart attacks only weeks apart  in 1996. Ironically, Monast had written about heart attack inducing technologies possessed by the CIA. He was only 41 when he died, with no history of heart problems!
Monast's work is very important since it shows that the revelation of plans for an alien false flag event predated the famous 2001 Disclosure Project Press Conference testimony by Carol Rosin about Dr. Werner Von Braun's warning of a future false flag alien invasion. Her testimony was given great prominence by Dr. Steven Greer, and most recently was featured in the July 2021 documentary, The Cosmic Hoax. Why did Dr. Greer ignore  all discussion of a possible alien salvation event, and focus exclusively on an alien invasion scenario in his latest documentary? The answer will shock you. 
To get more details about my upcoming webinar, and how it addresses the above and other vital questions, click here.
Michael Salla, Ph.D.
Aug 1, 2021  – Webinar
2 hours + 30 min Q& A
Cost $33

---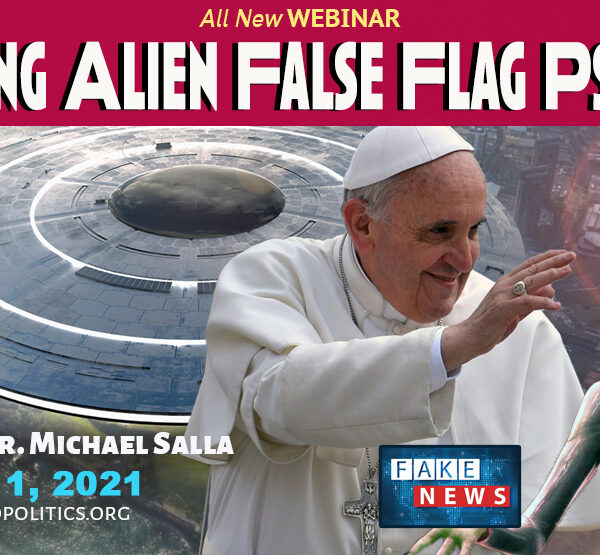 In the last 18 months, the US and other major countries have created national space forces to deal with threats in space, and have pledged to cooperate in a multinational alliance to deal with such threats. We are in an unprecedented era of disclosure as billions of people around the world are finally being told about the reality of the UFO phenomenon and the possibility of extraterrestrial life.
The June 25 Unidentified Aerial Phenomena (UAP) Report to the US Congress not only asserted the reality of the technological superiority of some UFOs, but firmly placed their activities in the context of a major national security threat. Only a week later in Sun Valley, Idaho, Major Media and Big Tech CEOs met with intelligence insiders and CIA representatives in a closed-door meeting to coordinate narratives for the next twelve months as part of Operation Mockingbird.
While mainstream news agencies act as intelligence community propaganda tools to control and distract citizens, Major Media companies continue to produce blockbuster movies and television series depicting post-apocalyptic Earth societies dealing with alien invasions.
Today, UFO researchers are openly warning that a decades-long Deep State plan for a false flag alien invasion is about to go ahead and are calling it the "Cosmic Hoax." Alternatively, several insiders have suggested that the more likely false flag scenario is an alien salvation event.
Why is the Deep State moving forward with an alien false flag event now?
What is the difference between a false flag "alien invasion" versus an "alien salvation" event?
How does the behind-the-scenes power struggle between White Hats/Earth Alliance and the Deep State over the 2020 US elections, COVID-19, and the June UAP Report, factor into the coming alien false flag event?
Where do different extraterrestrial groups stand on such a contrived event?
To answer these critical questions, Dr. Michael Salla, author of the Amazon best-selling Secret Space Programs series of books (2015-2021) will examine what the future holds in store for humanity as we are about to enter the final act in a decades-long titanic battle for dominance over Earth's future.
Aug 1, 2021  – Webinar
2 hours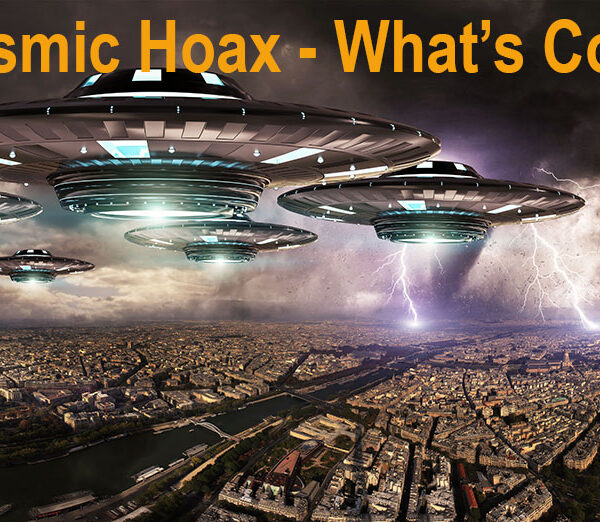 On July 4, Dr. Steven Greer released his latest documentary film – 'The Cosmic Hoax'. In it, he presented evidence of a decades-long plan to stage an alien false flag invasion. He described multiple aspects of the plan and key figures in its implementation. He asserts that the staged event is imminent given recent developments in the mass media and US politics concerning the June 25 UAP report. What's missing in Dr Greer's analysis of a Cosmic Hoax is another kind of alien false flag event.
In this Exopolitics Today podcast, Dr. Michael Salla examines The Cosmic Hoax, pointing out its strengths and shortcomings as an expose on a future alien psyop, especially when it comes to a very different kind of staged alien event – an 'Alien Rescue' or 'Salvation'.
Available on Rumble and YouTube
Podcast Links
Further Reading/Listening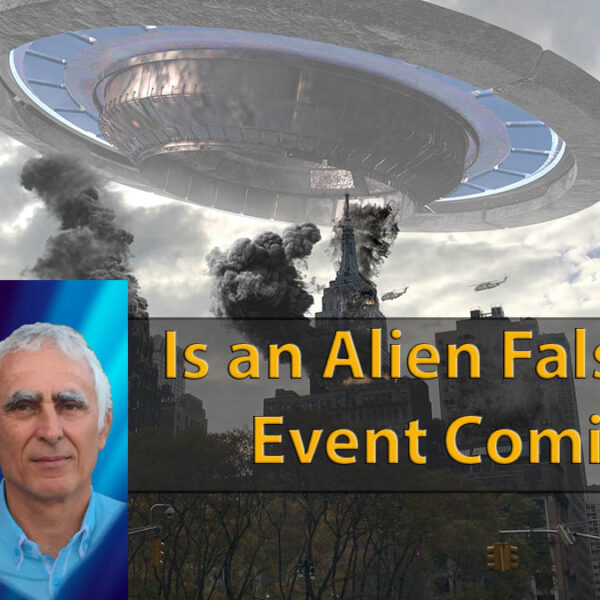 Exopolitics Today Podcast discussing recent claims by Dr. Steven Greer that an Alien False Flag event is being planned by the Deep State, as best evidenced by political developments surrounding the upcoming June 2021 release of an Intelligence Community report on the threat posed by UFOs active near US Naval war exercizes and military facilities in general. Dr. Michael Salla examines the genesis of warnings concerning an alien false flag event going back to 1974, and the likelihood it will happen under the current Joe Biden Presidential administration.
Available on Rumble and YouTube
Podcast Links
Further Reading
---
March 27, Webinar Now Available on Vimeo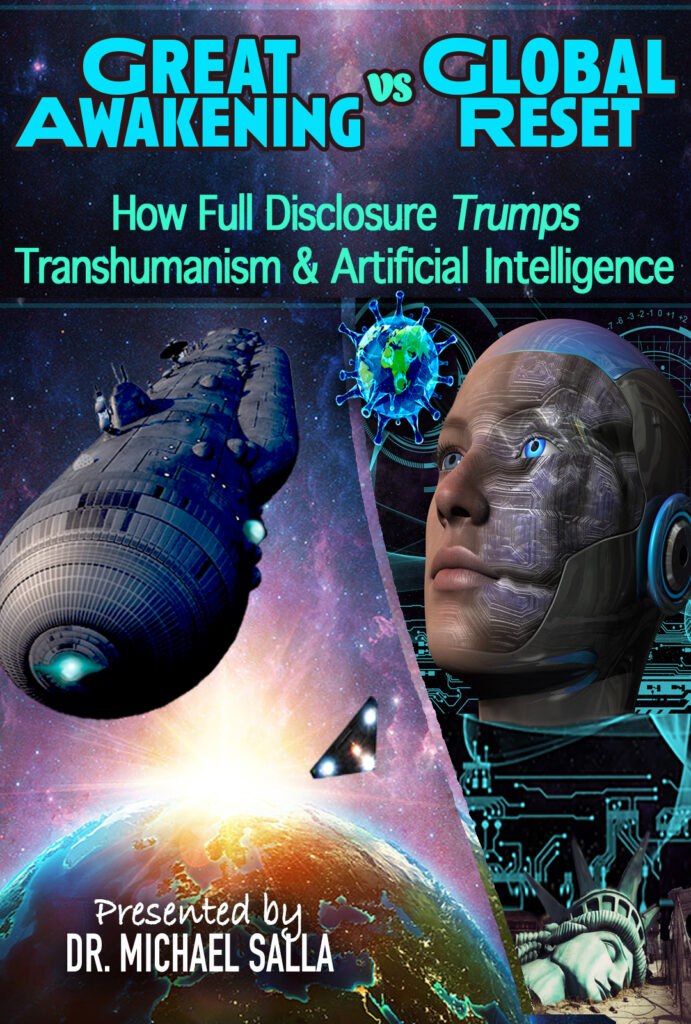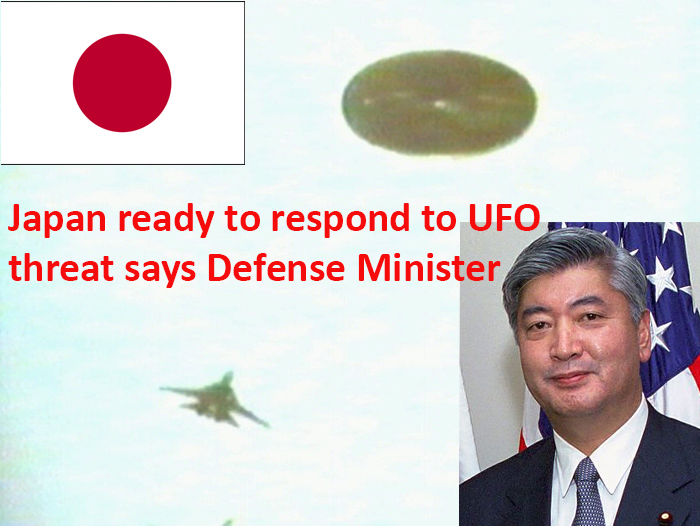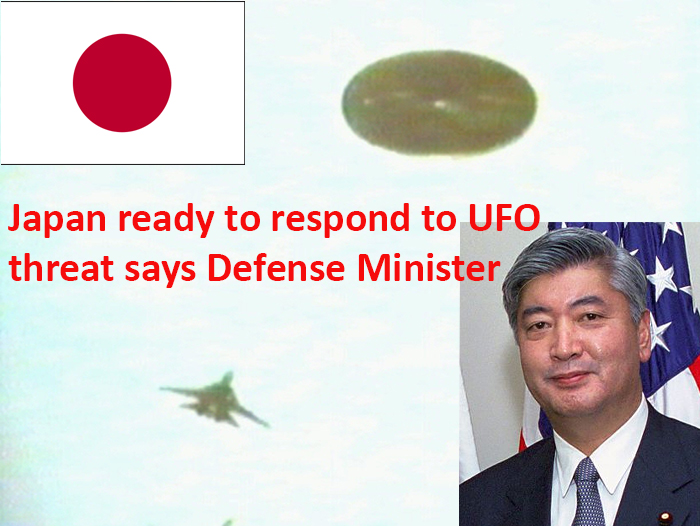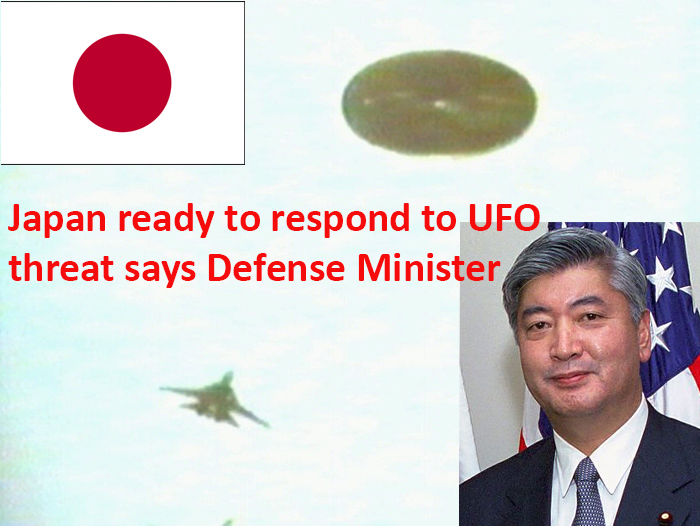 Japan's Defense Minister today responded to questions in an upper house parliamentary committee about whether the Japanese Self Defense Force has ever encountered extraterrestrial visitors, and if secret studies exist on what to do if they show up. The Japan Times reported that the Defense Minister was responding to parliamentary concerns of a possible threat by alien visitors.
The Japan Times reports that the questions were raised by lawmaker Antonio Inuki, a former professional wrestler who now sits in Japan's upper house:
Inoki had asked if aircraft were dispatched to meet extraterrestrial visitors and "whether studies are going on."
In his response, the Defense Minister, Gen Nakatani described the policy of the Self Defense Force concerning UFOs:
When the Air Self Defense Force detects indications of an unidentified flying object that could violate our country's airspace, it scrambles fighter jets if necessary and makes visual observation.
He then went on to deny that alien UFOs have ever been encountered by the Japanese military:
They sometimes find birds or flying objects other than aircraft but I don't know of a case of finding an unidentified flying object believed to have come over from anywhere other than Earth.
This is not the first time that the Japanese parliament has discussed how the Defense Force would respond to extraterrestrial visitors. Back on Dec 20, 2007, Japan's Defense Minister, Shigeru Ishiba, made a statement in response to a parliamentary question of how the Defense Force would respond to UFOs appearing in Japanese airspace. According to a Bloomberg report, he said:
There are no grounds for us to deny there are unidentified flying objects and some life-form that controls them," Ishiba said. "Few discussions have been held on what the legal grounds are" for a military response.
Ishiba went on to say that the official defense policy was that if no hostile intent was displayed, the Japanese Defense Force would not militarily engage with the space visitors.
"If they descended, saying `People of the Earth, let's make friends,' it would not be considered an urgent, unjust attack on our country, How can we convey our intentions if they don't understand what we are saying?"
Ishiba's statement is one of the few public policy statements released on possible responses to extraterrestrial visitors by a major nation.
In his response to Inuki's question, Defense Minister Gen Nakatani pointedly did not reply to whether or not studies have been prepared by the Japanese Defense Force in response to extraterrestrial visitors. It's likely that such studies, in the case of a hostile attack, would be highly classified. This would be consistent with the policy of the Japan's closest military ally, the US, which according to Professor Paul Springer from the U.S. Air Command and Staff College, does have a classified military plan to respond to an alien invasion.
Back in April 2012, Springer responded to questions by an Australian Television program exploring possible responses to an alien invasion that aired on Easter Sunday. In the segment titled ""U.S. military making plans for an alien invasion," he discussed the implications of humanity being confronted by an extraterrestrial threat. Springer's comments echoed the sentiments by Professor Stephen Hawking in April 2010 that advanced extraterrestrial life is likely to be predatory, and humanity needs to be prepared for contact with hostile off-world visitors. Furthermore, Springer's comments reveal that a 2006 book titled An Introduction to Planetary Defense: A Study of Modern Warfare Applied to Extra-Terrestrial Invasion, written by a number of defense contractors, may in fact contain many aspects of the Pentagon's classified plan.
Any studies by Japan's Self Defense Force in response to an alien invasion would likely contain elements from An Introduction to Planetary Defense. What the study doesn't cover is the possibility of an alien false flag event that has allegedly been planned for several decades. Could Japan be fooled into a military response against a contrived alien attack?
If extraterrestrials come in peace, as former Defense Minister Ishiba declared, Japan's policy would be to peacefully monitor the visitors. In contrast, if extraterrestrials invade Japanese airspace – whether genuine or not – then Japan would first scramble its fighter jets. After that, the Japanese Defense Minister won't share details of any classified plans of how it will respond to an alleged alien invasion.
© Michael E. Salla, Ph.D. Copyright Notice