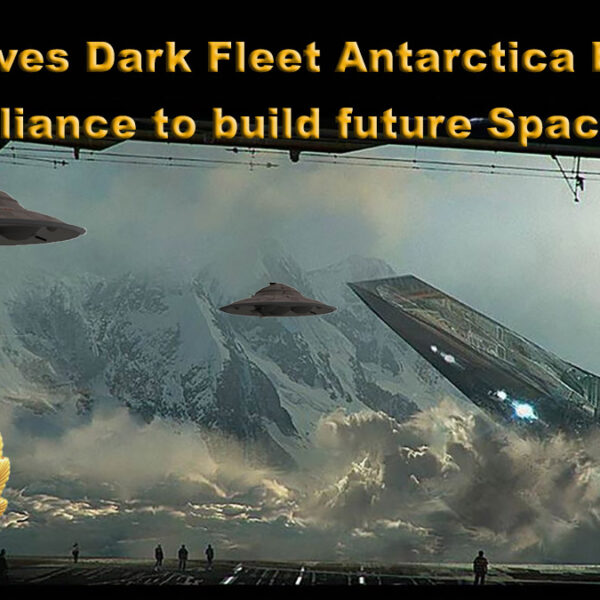 On September 24, I received a new update about recent developments in Antarctica concerning former Dark Fleet bases taken over by China, and how these were being turned over to the Earth Alliance as a result of the Jupiter Agreements. The update was released by Val Nek, from the Galactic Federation of Worlds, through Megan Rose who again relayed the information.
After receiving the report, I asked a series of questions which were relayed back to Val Nek. I received his answers on September 25, and immediately began experiencing severe computer hacking. The cursor on my computer would move independently and I could not use the programs necessary for creating articles and videos despite activating my McAffee anti-virus program, and twice rebooting my computer.
Thankfully, after an hour or two, the problem disappeared. I suspect my computer was hacked and its functions restored after a third party intervened. The incident was a reminder of the importance of the information I was receiving and the need to release it publicly as quickly as possible. Without further ado, here is what Val Nek [VN] reported on Sept 24.
VN: I am happy to report that with many successful missions that the bases in Antarctica are cleared and in control of the [Earth] Alliance. The Alliance has worked alongside members of the Federation to clear the Dark Fleet and its allies from its numerous bases. This is not new information but rather relevant to agreements made with China, what you have called the Artemis Accords.
While China is not currently a party to the Artemis Accords, these are the foundation of the multinational alliance that has been created around the US as the hub. Both China and Russia at first opposed the Accords, but after their popularity led to the Galactic Federation choosing the US as the leader of the 14 spacefaring nations and aerospace corporations present at the July Jupiter meetings, China had to consequently shift its position. This was necessary if China was to receive any advanced aerospace technologies from the Federation, after the Draconian Empire (Ciakharr) and Orion Alliance (Tall Grays) had to leave our Solar System, developments which were covered in previous articles.
China's compliance with the Jupiter Agreements as a condition for receiving new aerospace defense technologies is directly addressed by Val Nek:
As I have previously mentioned, China had limited access to the new space station and other zones as outlined in the Jupiter Agreements. Part of the reason for limited access was also their interest in taking control of the Dark Fleet bases and expanding their space program in this area. As many know, this area has been used by the Dark Fleet and the Ciakahrr Empire for human experimentation, technological manufacturing and also human trafficking.
Val Nek described in an earlier update publicly released on September 8, that a number of planetary defense outposts were being built for global security and surveillance purposes. These defense outposts (large space stations) would use advanced cloaking technologies, and control an impenetrable shield preventing the Draconians and Orions from future infiltration using interdimensional portal technologies.
The Federation was helping the Earth Alliance build the necessary defense technologies in Earth Orbit and on the Moon, to deal with a potential return of our former planetary overlords. If China was to benefit from the defense technologies being shared by the Federation, it was obliged to cooperate, especially when it came to the former Dark Fleet bases in Antarctica that had been used for nefarious purposes.
Val Nek continued:
Our agreements with them [China] were very strict, they must agree to relinquish control of certain areas of these bases and they will have access to the stations built by the Alliance and the corporations. This is important as the Federation's goal is to unify the space programs and countries so that they work together for the good of humanity and one day join membership in the Federation. It is important to note that once a planet or species joins the Federation, they are obligated to work for peace and balance in the universe and are no longer a threat to the rest of the galaxy. China agreed to these terms and is now working alongside the Alliance.
These cooperative principles are fully described in the Galactic Federation's Prime Directive, which was released on September 6, by Val Nek's colleague Thor Han to Elena Danaan. Surprisingly, I found that the fictional Prime Directive developed in the Star Trek series and released in text form in a 1986 book, The Federation, was based on the real Prime Directive that was later released by Thor Han. According to Thor Han, the book authors, Bernard Menke and Rick Stuart, and/or Gene Roddenberry had been given the real Prime Directive.
My analysis of the two prime directives showed they derived from the same source, as explained in an extract from my September 9 Webinar, Our Star Trek Future. The comparison is available on YouTube & Rumble.
Analysis of the Federation's Prime Directive makes clear why China is obliged to cooperate with the US led Earth Alliance if it is to receive advanced defense technologies from the Federation. This led to the handover of Antarctica's former Dark Fleet bases, as Val Nek explains:
I know Dr. Salla will find it very interesting as to what we are using these bases for. I can report that some of the manufacturing for the star fleet will take place here. As your planet and its governments have proven to be very complicated and interesting, it was also necessary for China to agree to our terms due to its availability of certain supplies. To my knowledge, there is much production of many supplies, that are shipped from this country all over Terra. This has proven to also be the case with building the star fleet.
China is working with the Alliance to manufacture these materials and supplies. Much of the human work force from the Dark Fleet have also [been] opted to be employed by these programs in the interest of keeping their jobs. Our ships, the technology to build these ships, is also readily available in Antarctica, which makes it a feasible place to start production of these materials. This is good news and we continue to move forward.
It is now clear that one of the inducements that led to China agreeing to join the US led Earth Alliance was that it would play a key role in building the future planetary defense technologies out of Antarctica bases that were previously owned by the Dark Fleet. China's recent history of becoming the world's manufacturing hub for consumer products, made it a logical choice to do the same in the secretive world of advanced spacecraft construction.
As I discuss in my 2020 book, Rise of the Red Dragon: Origins and Threat of China's Secret Space Program, China has been secretly building large exotically propelled spacecraft in remote locations in order to one day challenge US space dominance.
I asked Val Nek five questions about his update and what follows are his responses.
1 Does he know what happened to the slaves, workers, etc., at the Antarctica bases once the Dark Fleet and Ciakharr left? How many people were involved, thousands, tens of thousands, etc.?
VN: The exact number I cannot say. It was in the tens of thousands, this includes the slaves but also workers as well. Most, if not all, the slaves had been experimented on. This also includes humans, but hybridized species of humans as well. Like the super soldiers from Mars, these people are being cared for by the Alliance in medical facilities. I can also say that hybrids or humans, most have undergone a great deal of mind control, with implants placed in the cerebral cortex. This requires the Federation to assist the Alliance in deactivating the implant and assimilating the brain to its original function. 
The hybrids, of course, require the Federation to intervene since they carry genomes that are unknown to the Terran military and therefore providing medical treatment would not be appropriate. The Alliance and the Federation have the ability to transport medical treatments to these bases to give them proper treatment. What your people call med beds, is the technology, or very similar technology, that is being used. The workers have been given new employment options with the Alliance in these areas. Their help is useful in explaining the facilities and how they operate in some cases. Of course, these people are employed personnel and are not elite workers who directly reported to the Dark Fleet.
In an earlier article, I described some of the human rights abuses that were occurring at these Dark Fleet and Corporate run Antarctica bases. The scale of the human suffering that occurred was massive, but to date no one has been brought to justice for these crimes. Thankfully those victims that survived are being taken care of in Federation facilities.
The Q and A continued:
Can Val Nek say how many Dark Fleet bases were taken over by the Chinese and their approximate locations, e.g., Queen Maud Land, West Antarctica, etc.?
VN: This information I am not at liberty to disclose completely…. I can say between 3-5 bases were handed over to the Alliance and their respective locations I cannot say, but you are welcome to speculate. When we are able to disclose the purpose for these bases, if the time comes, it may help your inquisition.
It's worth separating these three to five former Dark Fleet bases, to the six large industrial bases used by a corporate consortium that built interstellar craft for the Dark Fleet, which Corey Goode said he witnessed back in January 2016 during a visit to Antarctica. The latter are still in the possession of the corporations, which will now play a role in building interstellar capable spacecraft for the Earth Alliance as a later response by Val Nek confirms.
My Q & A with Val Nek continues:
Val Nek referred to certain parts of these former Dark Fleet bases first handed off to China, have now been turned over the Earth Alliance as required by the Jupiter Agreements. Does that mean China still controls other sections of the bases where it can do what it likes under certain limitations?
VN: China does not have complete control over any bases at this time. The agreements are written as such. The goal of the Federation is to ensure that the countries work together and are organized in how they approach their respective space programs. China was reluctant, at first, to relinquish control, as I mentioned previously, they had many self interests. While the United States was chosen to be the leader of these countries and their programs….they are exactly that, leading the space fleet with the intention of unity and peace between the countries of Terra.
China originally claimed some bases in Antarctica, through no legal agreements, and quickly handed them over after the Jupiter Agreements. Many of your countries use their military assets against each other, for land and conquest. The Federation has found this way of doing [things] very interesting, considering the much more hostile threats to planet Terra in the galaxy. We are making change and progress together, moving forward as one planet.
Clearly, Val Nek was referring to the respective leaders of the Earth Alliance being made to recognize the overall strategic situation concerning Earth in the wider Galaxy, and that there was no real alternative to international cooperation to dealing with potential future threats, despite significant political, cultural and economic differences between Earth's major nations.
The next question addressed the fate of corporate bases in Antarctica used to build the Dark Fleet's interstellar craft:
The Dark Fleet worked very closely with a Corporate Consortium that was building many of the large starships for the Dark Fleet. Has this Corporate Conglomerate handed over their facilities to other companies/Earth Alliance, or have they realigned themselves to now build spacecraft for the Earth Alliance?
([Megan Rose] Val Nek is amused by this question)
VN: I cannot disclose this information in the interest of Megan's safety and ongoing operations.
My speculation here is that the corporate consortium (aka Interplanetary Corporate Conglomerate) that built the Dark Fleet, is now using the same facilities to build interstellar craft for the Earth Alliance. After all, corporations are driven by the profit motive and can quickly adapt to the needs of new customers and new conditions. Presumably, the corporate executives implicated in the use of slave labor, genetic experiments or other abuses that occurred when Dark Fleet vessels were being built have been retired and/or brought to justice for their complicity in such crimes. This is a very sensitive issue and it's understandable why Val Nek was hesitant to provide more details for Megan's safety.
My final question and Val Nek's response follows:
To understand the big picture, the mass production of antigravity and advanced health technologies is now happening on the Moon and Antarctica and is to be distributed by the Earth Alliance. Similar facilities on Mars have been destroyed or taken over by the Indigenous Martians while similar ship building facilities on Ceres have been left for its residents to use as they wish. Is there a timetable for when the advanced technologies being mass produced on the Moon and Antarctica will be released to the rest of humanity?
VN: Yes indeed, the indigenous Martians are in the process of taking back control of their planet, the same as planet Terra. I cannot give an exact timetable, as it depends on the corporations and their manufacturing speed, among a few other variables. We have a goal in mind of course, as I have mentioned previously, the corporations chosen have the infrastructure to meet our time requirements and demands. I have also stated previously that there is a time constraint and we wish to accomplish these projects relatively quickly. I can say that most with a logical perspective, considering how large this operation is, would be pleased with the time constraints and goals that we have put in place.
We know from a September 7 update from Val Nek, that the space fleets (Starfleet) being built on the Moon—and now also in Antarctica—combine both indigenous Earth and Galactic Federation defense technologies. Without knowing too much about the classified construction technologies being used on the Moon and Antarctica to build an entirely new generation of spacecraft for the Earth Alliance, we can get an idea of the timeline from estimates of how long it takes to build new generations of nuclear-powered submarines and aircraft carriers.
Recently, Australia reached agreements with the US and the UK to build a new fleet of nuclear powered submarines as part of the new AUKUS Alliance, thereby greatly upsetting France, which was going to build a conventional diesel powered submarine fleet for Australia instead. Production of the first Australian nuclear submarines is expected to take the rest of this decade to complete.
I believe the nuclear submarine building project is a cover for Australia participating in the massive starship construction process that the Earth Alliance has begun. The timetables for the respective launches of Australia's nuclear submarines and the Earth Alliance's "Starfleet" are likely to be similar. This is not accidental. Australia is a vast continent and it would not be surprising if remote locations were to be used to complement what was secretly being built on the Moon and under the ice shelves of Antarctica.
It's also worth pointing out that secret space program insider William Tompkins said that the next generation of Solar Warden space carriers would be ready for deployment in the early 2030s. All this gives us an idea for estimating how long it will take to build new fleets of spacecraft for the Earth Alliance.
However, it can be expected that advanced medical technologies—currently being mass produced on the Moon as discussed in a prior update by Val Nek—can be released much earlier than the completion of the Earth Alliance's future Starfleet. Doing so, would predictably increase public support for the massive spacecraft construction secretly underway on the Moon, Antarctica, and perhaps Australia as well.
I wish to thank Megan Rose for relaying Val Nek's update and answers to my questions. Her website is MeganRoseMedium.com
Note: On October 9, I will hold my final webinar for 2021 on the topic of "Galactic Federations, Councils & Secret Space Programs." The Webinar will conclude with a special panel featuring Megan Rose, Elena Danaan, and myself.
© Michael E. Salla, Ph.D. Copyright Notice
[Podcast Version of this article available on Apple, Google, & Spotify. Video Version is available on YouTube and Rumble]
Related Articles & Podcasts
For a complete list of articles and interviews concerning the Galactic Federation and/or featuring Megan Rose, Elena Danaan and other sources click here.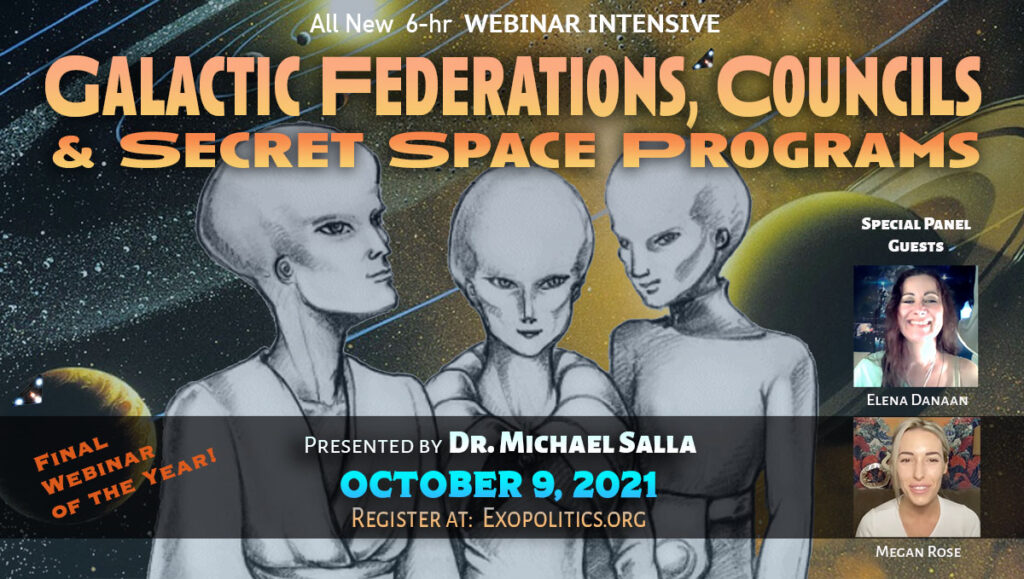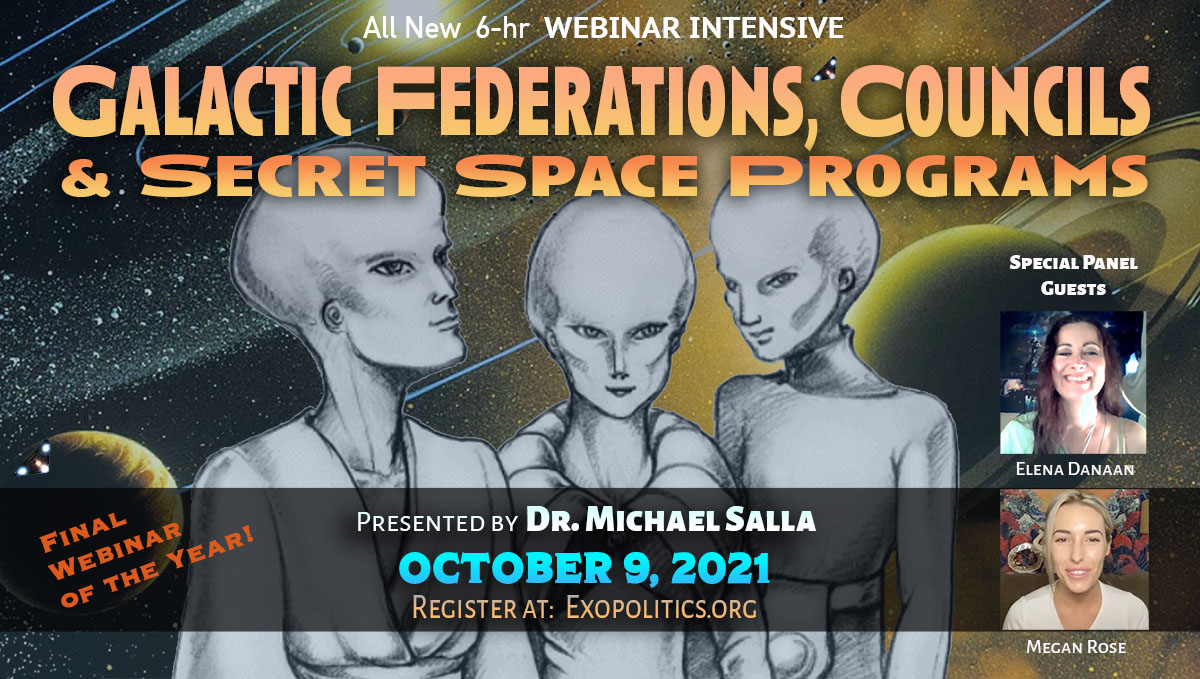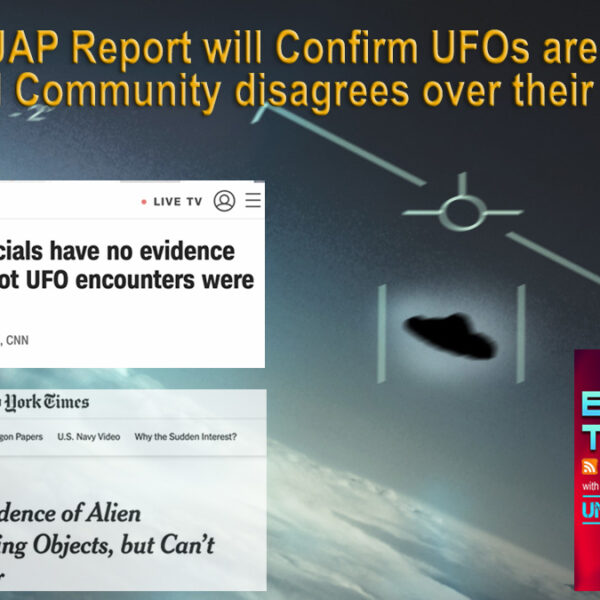 On June 4, five intelligence sources familiar with the contents of the yet to be released June UAP report prepared for the US Senate Intelligence Committee revealed some of its key findings to major news sites including CNN and New York Times. The sources said that there was no consensus over the origins of the UFOs in terms of extraterrestrial, Chinese or Russian aerospace technologies, but that their threat to national security made them an important priority for the intelligence community.
In this Exopolitics Today podcast, Dr. Michael Salla examines what the June UAP report will focus on based on intelligence source leaks, and how this represents a looming deception for which the general public needs to be fully prepared.
Podcast Available on YouTube and Rumble
Podcast Links
Podcast Announcements
Further Reading/Listening
---
June 19 Webinar Announcement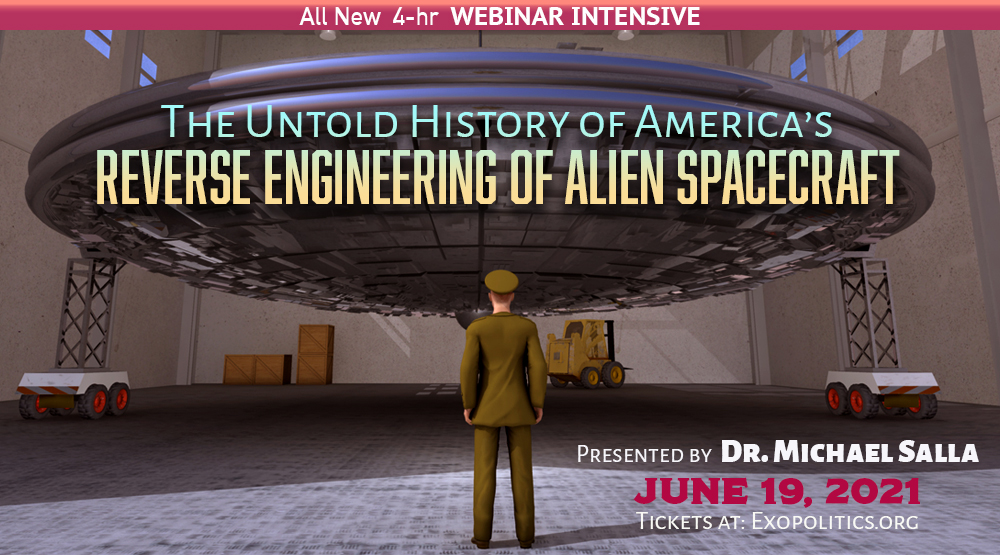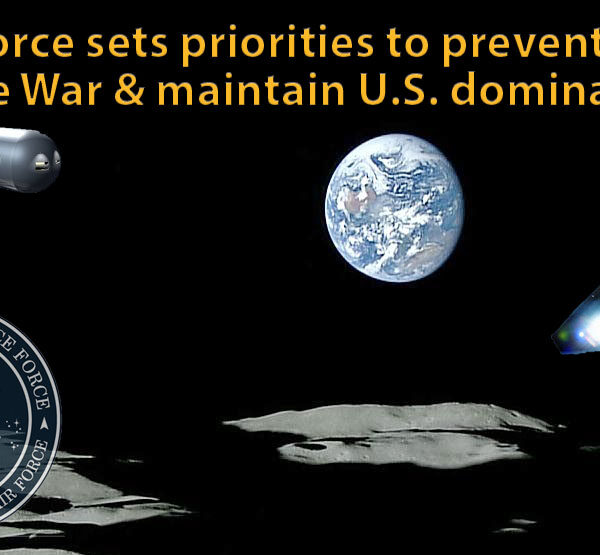 On November 9, General Jay Raymond, the U.S. Space Force's Chief of Space Operations, released a foundational document outlining the new military service's priorities and management practices for the U.S. to remain ahead of its major adversaries in space. The 12-page document, "Chief of Space Operations Planning Guidance" (CPG), makes clear that space is now viewed as a "warfighting domain", and that in order for the U.S. to maintain dominance and deter hostile actions, it needs to take immediate action to integrate, equip, train, and organize its military space assets.  
General Raymond warns about the danger posed by major adversaries, such as China and Russia, that have developed sophisticated anti-satellite technologies capable of disrupting or destroying the U.S. satellite grid. Such a possibility was first outlined in a January 11, 2001, Space Commission Report, chaired by former Secretary of Defense Donald Rumsfeld, warning about a "Space Pearl Harbor" and the need for a new military service to prevent it  
 General Raymond begins his Planning Guidance document by explaining how space has shifted from a benign security environment to one where warfare can be expected in the near future:
The Space Force has a mandate in national strategy, policy, and law to be both pathfinder and protector of America's interests as a space-faring nation. The convergence of proliferating technology and competitive interests has forever re-defined space from a benign domain to one in which we anticipate all aspects of human endeavor – including warfare. The return of peer, great power competitors has dramatically changed the global security environment and space is central to that change (CPG, p.1).
According to the 1967 Outer Space Treaty, space was considered to be a peaceful domain for scientific exploration. No country was allowed to station military forces or weapons in space, the Moon, or other celestial objects. General Raymond is here acknowledging that recent developments such as Russia and China's deployment of a range of anti-satellite weapons systems mean that space is no longer a benign environment, and that preventative military measures need to be taken.
He goes on to explain how the Space Force can prepare for future warfare in space:
The United States Space Force is called to organize, train, equip, and present forces capable of preserving America's freedom of action in space; enabling Joint Force lethality and effectiveness; and providing independent options – in, from, and to space… While we will extend and defend America's competitive advantage in peacetime, the ultimate measure of our readiness is the ability to prevail should war initiate in, or extend to space (CPG, p.1).
Deterring major adversaries from launching military hostilities is explained as a key priority in order not to lose U.S. space dominance:
America needs a Space Force able to deter conflict, and if deterrence fails, prevail should war initiate in or extend to space. Space capabilities enhance the potency of all other military forces. Our National leadership requires resilient and assured military space capabilities for sustained advantage in peaceful competition, or decisive advantage in conflict or war….
The change in the geo-strategic and operating environment that compelled the creation of the Space Force means that many of our legacy space capabilities must be reevaluated for ongoing relevance. Let me be clear – if we do not adapt to outpace aggressive competitors, we will likely lose our peacetime and warfighting advantage in space (CPG, p.2).
China and Russia are both viewed as the primary adversaries capable of militarily destroying the U.S. satellite grid in a future war or in a surprise attack, a Space Pearl Harbor:
Chinese and Russian military doctrines indicate they view space as essential to modern warfare, and view counterspace capabilities as potent means to reduce U.S. and allied military effectiveness. Modern Chinese and Russian space surveillance networks are capable of finding, tracking, and characterizing satellites in all earth orbits. Both Russia and China are developing systems using the electro-magnetic spectrum, cyberspace, directed energy, on-orbit capabilities, and ground-based antisatellite missiles to destroy space-based assets (CPG, p.2).
 From the perspective of China's Communist Party leadership, as I explain in Rise of the Red Dragon (2020), China is merely catching up to what the United States (and Russia) had already secretly developed and deployed in space decades earlier.
Not surprisingly, General Raymond emphasizes developing breakthrough space technologies in dealing with potential military conflict:
Space Force will use strategic investments to cultivate a strong, diverse and competitive American space industrial base. Civil and commercial developments that pave the way for exploration and commercialization beyond near-Earth orbit will both generate technology that benefits the USSF and require an order of magnitude expansion of our ability to sense, communicate and act to protect and defend American interests in cis-lunar space and beyond. (CPG, p.9).
General Raymond is here suggesting major aerospace defense contractors such as Lockheed Martin, Northrop Grumman, General Dynamics, Boeing, etc., will play vital roles in developing breakthrough space technologies that can be used to deter adversaries in space. While development of breakthrough space technologies is framed as a future need, the reality is that such technologies have already been secretly developed by major aerospace companies. The produced technologies have been subsequently sold off to different "customers" such as U.S. military commands, intelligence agencies, and major allies for decades.
Extensive testimonial and documentary evidence is presented in my Secret Space Programs book series showing how the U.S. Air Force and the Navy developed separate secret space programs in response to earlier developments in Nazi Germany that carried over into the post-war era. As a result of decades-long cooperation with major corporations in reverse engineering captured Nazi and alien spacecraft, advanced anti-gravity spacecraft and electromagnetic weapons systems were developed and deployed by different entities within the US national security establishment.
The critical requirement for gaining access to such breakthrough aerospace technologies by a U.S. military service, combatant command, or intelligence agency was to demonstrate a clear need for such advanced technologies for completing space-related missions.
As long as space was considered a benign environment, then this favored the acquisition of reverse-engineered technologies by intelligence services or special operations groups that used space for intelligence gathering or small-scale covert operations. The bulk of breakthrough aerospace technologies would consequently go to defense intelligence entities such as the National Reconnaissance Office, CIA, Defense Intelligence Agency, the National Security Agency, and covert groups such as Air Force Special Operations and Special Operations Command.
Even U.S. Space Command (1985-2002) and Air Force Space Command (1982-2019) would be  limited in how much access they had to such breakthrough "black world" technologies as acknowledged in a comprehensive 1996 Intelligence Commission report to the US Congress:
Two organizations within the Department of Defense manage space assets: the U.S. Space Command (SPACECOM) is responsible for so-called "white world" satellites (i.e., satellites that are publicly acknowledged) for military programs, and the National Reconnaissance Office (NRO) deals with "black world" (i.e., classified) satellites for intelligence programs. SPACECOM launches and operates satellites for military communication, weather and navigation, which are designed and procured by the military services. NRO designs, acquires, launches, and operates classified reconnaissance satellites.
The Pentagon's Joint Chiefs of Staff and the unified combatant commanders, with the notable exceptions of Special Operations Command and (Air Force) Space Command, were largely denied access. This was because major military space operations were deemed unnecessary due to space being considered a benign environment, and such operations violating international space law.
All that changes with General Raymond's Planning Guidance document, which expands upon President Donald Trump's earlier Space Policy Directive 4 which made space a hostile environment requiring defense of America's space assets. Space is now considered a war fighting domain where large scale military operations may be necessary to protect the U.S. satellite grid. This means that breakthrough corporate technologies that previously were denied to the different military services due to their high-level security classification and international space law constraints, are now permitted either through Space Force (which incorporates the former USAF Space Command) or U.S. Space Command, both of which were respectively created or reconstituted in 2019.
General Raymond emphasizes the haste with which these advanced technologies should now be incorporated into Space Force and for immediate action to be taken to protect the U.S. satellite grid:
The strategic environment demands we act boldly now to build a Service designed to act with speed and decisiveness to ensure the United States maintains its advantage in the domain….This CPG identifies those characteristics and capabilities within the force that must evolve. We do not have the luxury of delay for further analysis. (CPG, p.9).
Raymond's thinking is mirrored in recent statements by the Secretary of the U.S. Air Force, Barbara Barret, calling for declassifying many space technologies kept hidden from the general public and even from different elements of the Air Force itself. On December 7, 2019, she declared:
Declassifying some of what is currently held in secure vaults would be a good idea… You would have to be careful about what we declassify, but there is much more classified than what needs to be.
In conclusion, redefining space as a warfighting domain means that formerly highly classified technologies developed by corporations and military laboratories for exclusive use by the intelligence and special operations communities will be acquired by Space Force. These advanced space technologies will be made available for large scale deployment in future space combat operations.
The release of General Raymond's "Planning Guidance" document makes it highly likely that soon after Space Force is fully set up by May 2021 (the end of its 18 months set up period), we are likely to witness the official disclosure of multiple highly classified aerospace technologies, including anti-gravity propulsion systems, acquired by Space Force. The release of such advanced technologies will revolutionize the civilian transportation industry and military defense and take our planet into an exciting but dangerous new age.
© Michael E. Salla, Ph.D. Copyright Notice
[An audio version of this article is available here]
Further Reading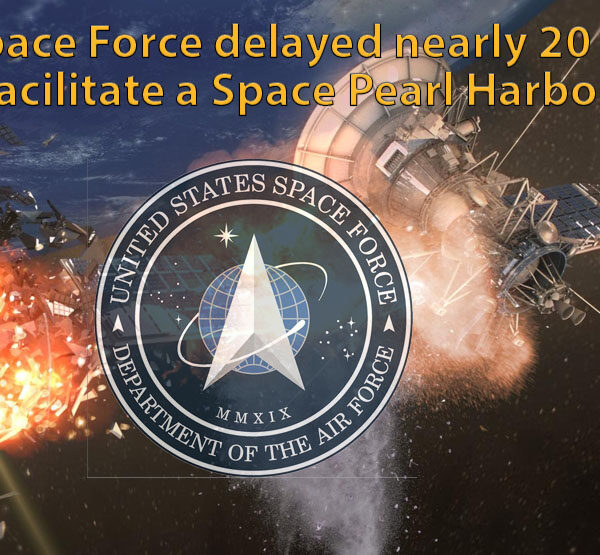 The recently established United States Space Force is widely considered to be the brainchild of President Donald Trump, which has subsequently aroused suspicion, if not outright opposition, by those believing it to be a grandiose vanity project with no genuine national security significance. However, the first proposal for a Space Force dates back to a bipartisan "Space Commission" established during the Clinton administration that delivered a detailed report on January 11, 2001, recommending a new military space service to be called "Space Corps". The chief goal of the Space Corps would be to prevent a future "Space Pearl Harbor".
What is even more intriguing in tracking the historical origin of Space Force is that the Space Commission was headed by Donald Rumsfeld, a former Secretary of Defense (1975-1977), who has a mysterious history in UFO investigations, the study and reverse engineering of captured extraterrestrial technologies, and in recruiting individuals for secret space programs. Rumsfeld's leadership of the Space Commission, and his second appointment as Secretary of Defense (2001-2006) under President George Bush, led to Commission members believing that legislation for creating a Space Force was imminent.
What happened eight months later completely derailed any hope for prospective legislation creating a Space Corps, the September 11 attack, which evidence suggests was a false flag attack orchestrated by the Deep State. Only a day earlier, Rumsfeld had admitted on live T.V. that the Pentagon couldn't properly account for a missing 2.3 trillion dollars. This had led to much speculation whether one of the motivations for the September 11 attack was to prevent serious investigations into the missing trillions.
Given Rumsfeld's leadership role in proposing the creation of a Space Corps, his subsequent second appointment as Secretary of Defense, and his exposure of the missing trillions, a question that can be asked is whether another key purpose of the Deep State in launching the September 11 attack, was to stop the creation of a Space Corps? If so, then it appears that a Space Pearl Harbor is a scenario that the Deep State has been facilitating since at least 2001, and they were laying the groundwork for U.S. officials acknowledging such a threat while effectively doing nothing to prevent it.
It's worth beginning with what the Commission report had to say about the creation of a military space service. The Report's title is "Commission to Assess United States National Security Space Management and Organization", and it was delivered nine days before the end of the Clinton administration on January 20, 2001.
The Report opens by affirming that its members were appointed in a bipartisan basis by the ranking members from both parties sitting on the Armed Services committees of the House of Representatives and Senate. It concentrated on space security and emphasized the importance of preventing a "Space Pearl Harbor" from a major adversary:
"An attack on elements of U.S. space systems during a crisis or conflict should not be considered an improbable act. If the U.S. is to avoid a "Space Pearl Harbor" it needs to take seriously the possibility of an attack on U.S. space systems. The nation's leaders must assure that the vulnerability of the United States is reduced and that the consequences of a surprise attack on U.S. space assets are limited in their effects." Space Commission Report, pp. viii-ix
In order to fully prepare for future contingencies in space, and any surprise attacks, the Commission report called for the establishment of a "Space Corps" as a new military service within the Department of the Air Force that would later evolve into a separate department:
"A Space Corps within the Department of the Air Force may be an appropriate model in its own right or a useful way station in the evolution toward a Space Department. One model is the Army Air Force's relationship to the Army during World War II. Existing Air Force space forces, facilities, units and personnel, and military space missions could be transferred to a Corps. A Space Corps could have authority for acquisition and operation of space systems, perhaps to include both DoD and Intelligence Community systems, while leveraging existing Air Force logistics and support functions." (Space Commission Report, p.81)
What's surprising here is the remarkable similarity in what the Commission recommended,  with President Trump's proposal for a Space Force that was presented 18 years later.
In Space Policy Directive-4, issued on February 19, 2019, Trump declared:
"the Department of Defense shall take actions under existing authority to marshal its space resources to deter and counter threats in space, and to develop a legislative proposal to establish a United States Space Force as a sixth branch of the United States Armed Forces within the Department of the Air Force. This is an important step toward a future military department for space."

This two-step evolutionary process is an important clue that Space Force was not merely a spontaneous creation of Trump's that appeared to be the case the first time it was raised by him in a "not really serious" manner at a speech at USMC Miramar Air Station in March 2018:
My new national strategy for space recognizes that space is a war-fighting domain just like the land, air and sea. We may even have a Space Force.… You know, I was saying it the other day cause we're doing a tremendous amount of work in space. I said 'maybe we need a new force, we'll call it the space force.' And I was not really serious, and then I said 'what a great idea, maybe we'll have to do that.'

The similarities between Trump's Space Policy Directive-4 and the Space Commission Report 18 years earlier suggest that Trump was briefed by those familiar with the Report and the idea of a military space service still had serious backing within the Pentagon.
It's important to emphasize the critical role played by Rumsfeld, who was appointed Chairman of the Commission, making its recommendations for a Space Corps. Rumsfeld's importance is outlined by the reporter John Tirpak, who wrote about the Space Commission report for Air Force Magazine on March 1, 2001:
Over the past decade, military space has generated a stream of reports from blue-ribbon panels. However, the recommendations of this one could carry considerable weight because its chairman, Donald H. Rumsfeld, has become Secretary of Defense…. Rumsfeld resigned as chairman of the panel when President Bush tapped him to head the Pentagon, a scant two weeks before the commission published its final Report. However, the Report is said to reflect much of Rumsfeld's thinking on space organization issues and could well serve as a blueprint for reorganization of military space.

Rumsfeld's role led to General Ronald Fogelman, a newly retired USAF Chief of Staff (1994 -1997) and prominent member of the 2001 Space Commission publicly stating the creation of a Space Corps was imminent:
The commission's chairman-Donald Rumsfeld-is now the Secretary of Defense, and so military space issues are fresh in his mind, said Fogleman. He added that some sort of restructuring likely will happen soon.
"If I were a betting man, I would bet you that in the [Defense Department] legislative proposal that comes to the Hill this year, this will be in there," Fogleman said.
On September 10, 2001, Rumsfeld appeared on live television, saying that the Pentagon could not account for 2.3 trillion dollars in the fiscal year 1999.
This was money that could not be tracked by the Pentagon Inspector General, who had described similar anomalies with the Pentagon budget in 1998 and 2000. In my 2003 Black Budget Report, I explained how the missing trillions were part of a massive CIA run unofficial black budget created to fund a second Manhattan Project – a vast number of Unacknowledged Special Access Programs involving research and development of retrieved extraterrestrial technologies.
Rumsfeld said in his interview that he would wage a bureaucratic war to bring about changes to properly track money flowing through the Pentagon.
Rumsfeld's remarkable admission was overshadowed the next day by the September 11 attack. His admission raises a number of possible explanations for this sequence of events and the effective shelving of a Space Corps for years to come.  
One explanation is that Rumsfeld was among a group of "White Hats" wanting to expose or redirect some of the black budget money flowing through the Pentagon to fund new projects such as his proposed Space Corps that would prevent a future Space Pearl Harbor.
A second explanation is that Rumsfeld was a "Black Hat" fully briefed about the upcoming false flag attack and wanted to release the news about the missing trillions at a time when it would be completely overshadowed by the upcoming false flag attack and the global war on terror that would subsequently dominate the Bush administration.
Finally, Rumsfeld was a "Gray Hat" who had to simultaneously play the conflicting roles of running the Pentagon's global war on terror, which effectively prevented a Space Corps being created, while behind the scenes doing what was possible to nurture the idea of a future Space Corps.
The latter explanation is strengthened by the circumstances surrounding Rumsfeld's sacking on December 18, 2016, due to him backing successive troop withdrawals from Iraq, and opposition to the surge recommended by senior military advisors that was implemented by his successor, Robert Gates, in January 2007.
Whatever the precise relationship between Rumsfeld, the missing trillions, funding a Space Corps, and the September 11 attacks are, one thing is clear. The subsequent war on terror led to Pentagon prioritizing funding for military interventions throughout the Middle East and North Africa. Potential funding for the creation of a Space Corps was shelved, and it was resurrected nearly two decades later by President Trump.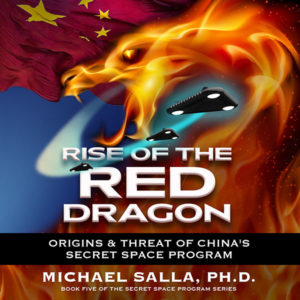 In the meantime, China has secretly built a large Space Navy which will soon be capable of conducting the Space Pearl Harbor envisaged in the 2001 Space Commission report. China's secret Space Navy was revealed by Lt General Steven Kwast (USAF ret.) in a September 2019 lecture:
China is our competition. Russia is our competition. They see the power of the economy of space … and they are rushing to that future…. China has already built the organization, and has the strategy, the doctrine and the technology, and the builders for their guardian force in space. They are building a navy in space with the equivalent of battleships and destroyers that will be able to maneuver and kill and communicate with dominance.

Will Space Force be funded and expanded in time to prevent such an attack from occurring? Will it be able to successfully integrate a small but highly advanced number of antigravity spacecraft that were part of a USAF secret space program developed and deployed in the 1970s?
Currently, the U.S. Congress has not passed defense appropriations bills necessary for funding new projects envisaged by Space Force for 2021.  The delay has led to a rebuke of the Congressional delay by the Chief of Space Operations, General Jay Raymond, who is concerned that new Space Force projects will be delayed well into 2021.
Is this Congressional delay yet another stratagem by the Deep State to slow down the roll out of Space Force in order to facilitate a debilitating Space Pearl Harbor strike by China and/or another major adversary in the near future? 
© Michael E. Salla, Ph.D. Copyright Notice
[Note: for audio version of this article, click here]
Further Reading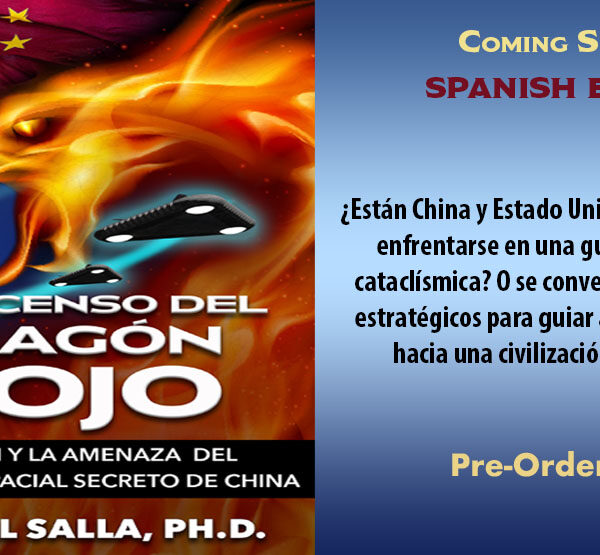 The Rise of the Red Dragon: Origins and Threat of China's Secret Space Program (2020) has been translated into Spanish and was released on September 25 in paperback and electronic editions through Amazon affiliates worldwide (click here).  A French edition is also available here. A German edition will be released in 2021. For the English version click here. What follows is the Spanish description of the book's contents. 
---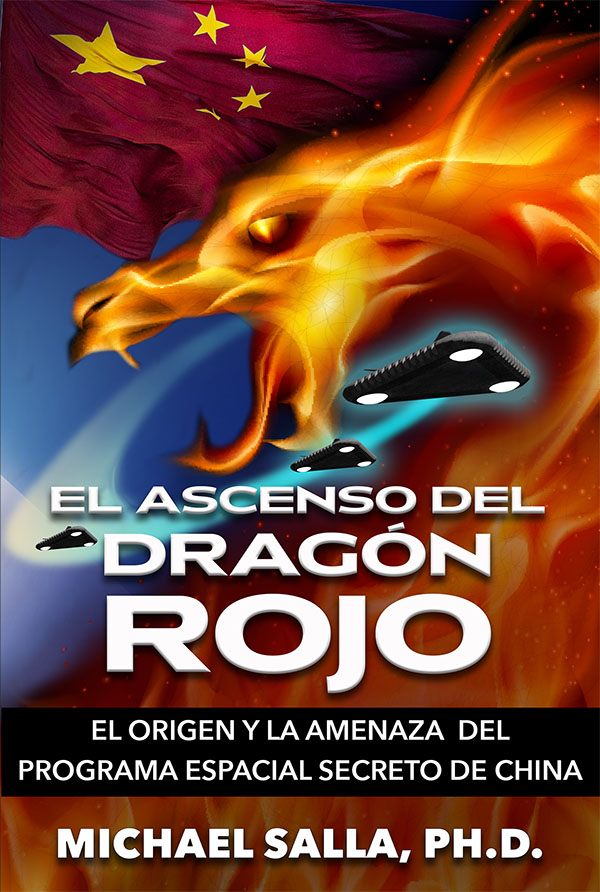 China ha experimentado un ascenso meteórico de remanso tecnológico, a una súper potencia militar en el espacio.
Esta increíble transición inició en la Fuerza Aérea de Estados unidos ¡Hace más de 75 años, dentro de sus Programas Espaciales Secretos! La clave fue un científico Chino extraordinariamente brillante, leal a los Estados Unidos, pero atacado por una extraña operación del FBI, y luego deportado a China. Este episodio finalmente llevó a un desarrollo de un Programa Espacial Secreto, ahora dirigido por Militares, que ahora desafían al Ejército Norteamericano en la Tierra y en el Espacio Ultraterrestre.
En este libro descubrirás:
•Los orígenes de China a través del trabajo del pionero Hsuen-Shen Tsien, quien llevó a China su conocimiento avanzado en Programas Espaciales Secretos Estadounidenses, y de la Alemania Nazi.
•Acerca de cómo son estudiadas en secreto, antiguas tecnologías de aviación, y de ingeniería inversa, las cuales se encontraban enterradas en las misteriosas pirámides de China.
•Artefactos exóticos de contactos extraterrestres, en regiones remotas del Tíbet, el Desierto de Gobi y la realidad detrás de las leyendas Shambala y Agartha.
•El espionaje tecnológico de China y el despliegue secreto de Armas Espaciales y Naves espaciales de propulsión electromagnética.
•La amenaza planteada por la China comunista para utilizar la Inteligencia Artificial y el 5G, para convertirse en una súper potencia dominante.
Para 2030 la economía de China superará a la de Estados Unidos, y China planea utilizar sus bastos recursos para proyectar su presencia en el Cosmos, de manera que conduzca a un aumento de confrontaciones Militares, con la recién creada Fuerza Aérea Espacial. ¿Están China y Estado Unidos destinados a enfrentarse en una guerra espacial cataclísmica? O se convertirán en socios estratégicos para guiar a la humanidad hacia una civilización galáctica?
Las ediciones de bolsillo y electrónicas ahora están disponibles para ordenar a través de Amazon.com
---
Note: Rise of the Red Dragon is also available in French on Amazon and on the publisher's page – Editions Ariane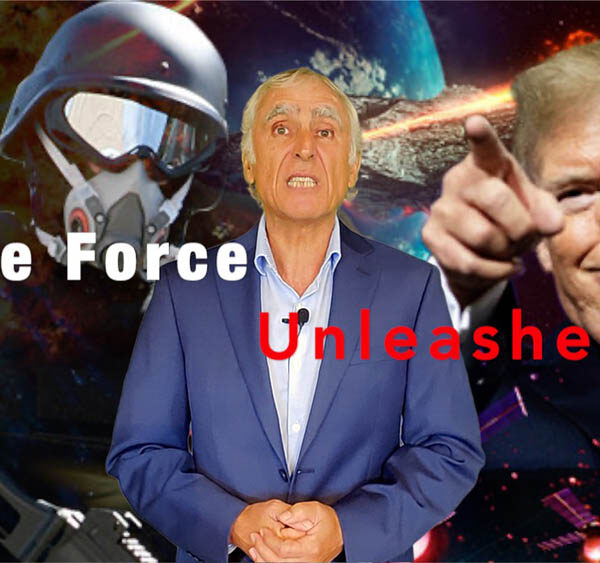 The history of Space Force and the role of the Deep State in stopping its creation dating back to the Clinton administration has been untold until now. The upcoming webinar, "Why Space Force Terrifies the Deep State & Rogue Secret Space Programs" explains the origins of Space Force, its recent creation, Deep State opposition, how China has been helped to develop the capacity for a Space Pearl Harbor, space weapons used in false flag events, and many more related issues. Find out why Space Force can't be stopped.
Webinar Date and Time: September 26, 2020 (Saturday)12 noon – 4.30 pm PDT/ 3 – 7.30 pm EDT USA (Includes Q&A at the end)
To Register visit: https://tinyurl.com/y5ovuvg7
More info about upcoming and past webinars at: https://exopolitics.org/webinars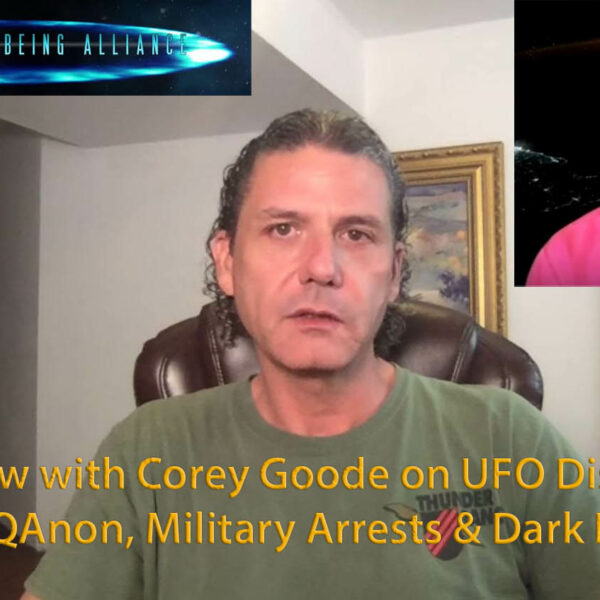 In a video interview released today, Corey Goode unpacks a series five tweets he released on August 16 where he shared new developments on secret military arrests, QAnon, a UFO disclosure war, a possible China coup, a rogue ballistic submarine that is part of a CIA "Dark Fleet", and major disclosures to come in 2021 of an SSP also called the "Dark Fleet" originally created by a breakaway group of German nationalists in Antarctica. In the interview, Goode responds to my questions about the resumption of informal briefings he has begun receiving again from reliable sources in the intelligence community after a lapse of more than a year, along with what we can expect in the future.
To read Corey Goode's series of five tweets go to my August 17 article analyzing them, "Insider Reveals UFO & Secret Space Program Disclosure War"
For more articles on Corey Goode's Secret Space Program Disclosures click here.
Michael Salla, Ph.D.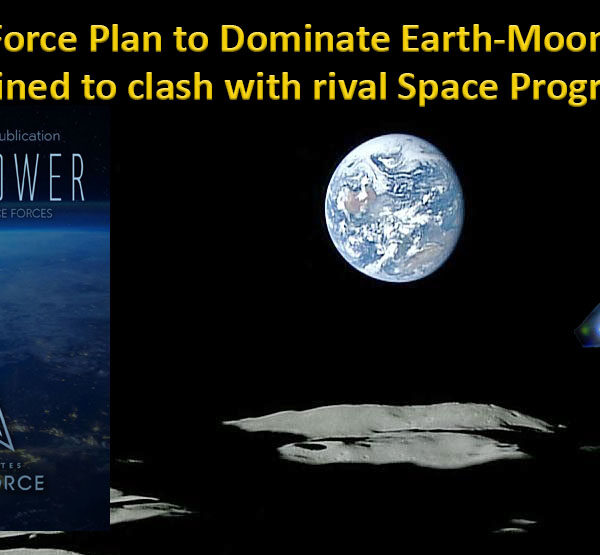 On August 10, the newly created U.S. Space Force released its "Spacepower Doctrine," defining its core identity and missions in space. Space Force will consider outer space to be a warfighting domain wherein military force will be projected into the Earth-Moon orbital environments to protect U.S. national interests and security.
In the short term, this means Space Force will compete with the rival aerospace forces established by China and Russia for space superiority. In the long term, Space Force is destined to clash with secret space programs run by a shadowy consortium of transnational corporations, and an even more elusive "Dark Fleet".
The latter is claimed by multiple insiders to belong to a German breakaway colony that transferred from Antarctica to Mars, taking with it, millions of people recruited by false inducements or forced into a life of slave labor.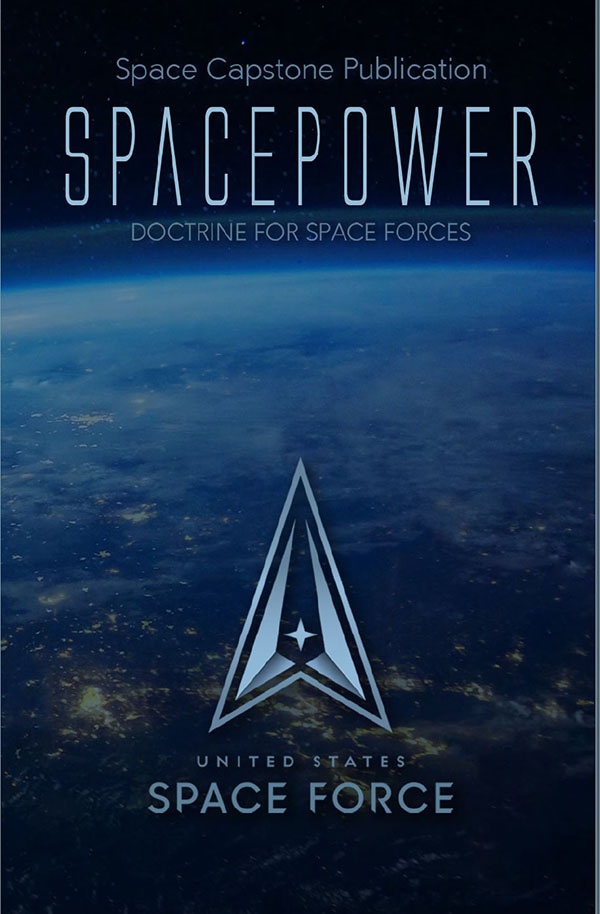 The 40-page document titled "Space Capstone Publication: Spacepower Doctrine for Space Forces" sets the tone for what follows with a 1962 statement by former President John F. Kennedy:
The eyes of the world now look into space, to the moon and to the planets beyond, and we have vowed that we shall not see it governed by a hostile flag of conquest, but by a banner of freedom and peace. [p. xiv]
The primary purpose of the document is described as follows:
The Space Capstone Publication is the inaugural doctrine manual for the United States Space Force, providing a basis for training and education, and informs decision-making, mission analysis, objectives, and the development of military space strategy in support of national security, national defense, and national military strategies. [p. xiv]
The document describes how space has dramatically changed from a domain involving peaceful cooperation and scientific exploration by the international community:
Space was once a sanctuary from attack, but the emergence, advanced development, and proliferation of a wide range of demonstrated counterspace weapons by potential adversaries has reversed this paradigm. Today, space, like all other domains, is realized to be contested due to the increasing threat to orbiting assets by adversary weapons systems. There is no forward edge of the battle area behind which military spacecraft can reconstitute and recover. Spacecraft remain in orbit through peace and war where they are potentially at risk from adversary counterspace capabilities and the hostile space environment. [p. 7]
The document goes on to explain how Space Force plans to integrate other nations sharing common interests similar to how the NATO Alliance was formed around the U.S. as the driving force to prevent aggression from the Warsaw Pact:
Military space forces are the warfighters who protect, defend, and project spacepower. They provide support, security, stability, and strategic effects by employing spacepower in, from, and to the space domain. This necessitates close collaboration and  cooperation with the U.S. Government, Allies, and partners and in accordance with domestic and international law. [p. xiii]
Space Force, however, plans to be far more than merely a multinational military operation:
Spacepower requires explorers, diplomats, entrepreneurs, scientists, developers, and warfighters. Military space forces — protectors of America's space interests — are first and foremost the warfighters who protect, defend, and project U.S. spacepower. These professionals must simultaneously commit themselves to two demanding professions: warfighting and the mastery of space. [p. xiv]
Space Force's overall mission is stated to be vital to long term U.S. national interest:
Access to space is essential to U.S. prosperity and security — it is a national imperative. The many benefits our Nation derives from space include mass communications, financial and economic information networks, public safety, weather monitoring, and military technology. Like any source of national power, the United States must cultivate, develop, and protect these benefits in order to secure continued prosperity. [p. 12]
Space is considered to be the future of economic growth and entrepreneurial activity, which is high among Space Force's core goals:
Today, the entirety of economic and military space activities is confined to the geocentric regime; however, commercial investments and new technologies have the potential to expand the reach of vital National space interests to the cislunar regime and beyond in the near future. As technology marches forward, U.S. military spacepower must harmonize with the other instruments of power to protect, defend, and maintain the Nation's strategic interests in space. [p. 14]
As far as future military conflict in space is concerned and the role of international law, this is what Space Force's capstone document has to say:
Military spacepower is inextricably linked to war. Military space forces must operate in this new warfighting domain to contribute to winning our Nation's wars. Thus, war's enduring nature and modern character shape and define military spacepower… [p. 16]
In keeping with international law, the United States acknowledges that the use of space is for peaceful purposes, while preparing for the reality that space must be defended from those who will seek to undermine our goals in space. [p. 17]
The capstone document provides an expansive view of potential enemies in space, and what Space Force needs to be prepared to do to protect U.S. interests:
Space warfare targets the mind of an adversary and seeks to neutralize their capability and will to resist. Military space forces compete against thinking actors who threaten our Nation's prosperity, security, or political aims. Thus, military space forces must prepare to outwit, outmaneuver, and dominate thinking, competent, and lethal aggressors who are attempting to thwart U.S. actions…
Military spacepower cannot unilaterally win wars, but like landpower, seapower, airpower, or cyberpower, its success, absence, or failure could prove catastrophically decisive in war. Because military spacepower has the potential to be the difference between victory and defeat, it must be viewed with equal importance as military power in any other domain. This observation is the strategic imperative for creating the United States Space Force as an independent military Service capable of maximizing military spacepower as a distinct and vital formulation of military power. [p. 21]
Evaluating the full significance of the capstone document requires appreciating both the near and long term challenges that Space Force has to face. In the short term, Space Force has to deal with the aerospace forces of both China and Russia, which have been modernizing rapidly with the growth in their respective economies.
China's economy, measured in Purchasing Power Parity, has already overtaken the U.S., and it is steadily increasing its military expenditures, especially in space which it considers to be the strategic high ground and the U.S. military's Achilles Heel.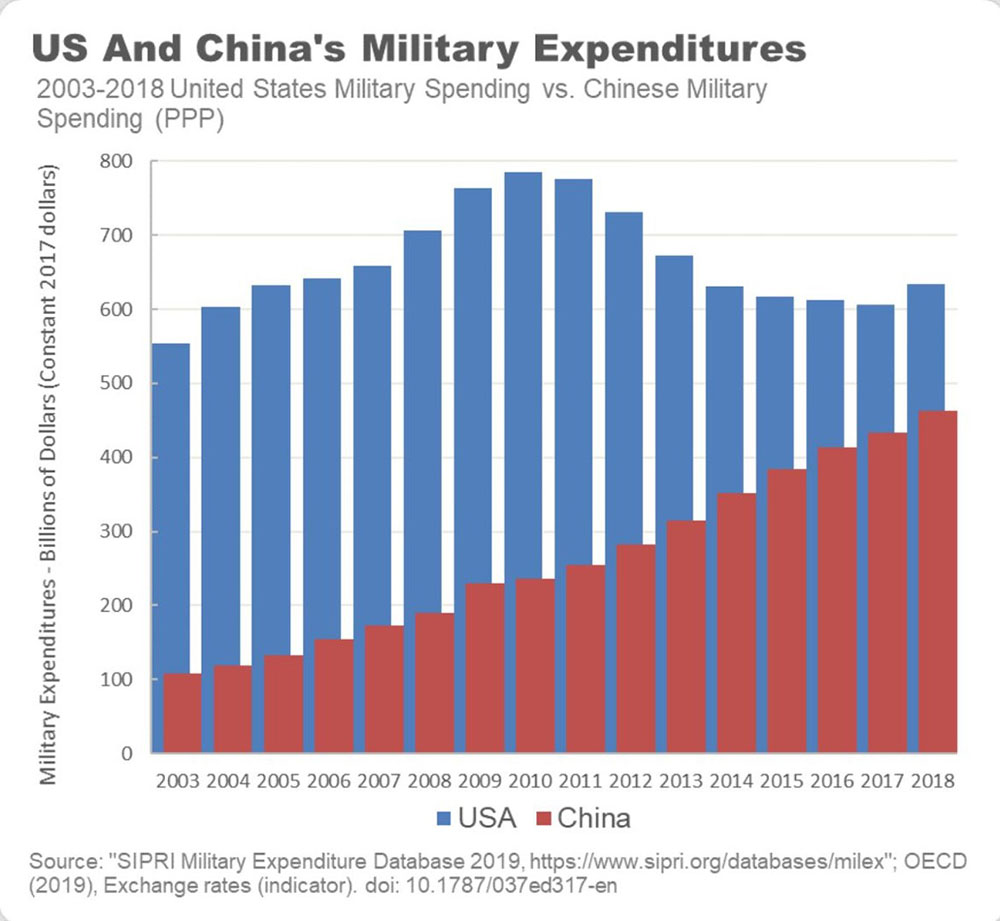 The possibility of China launching a "Space Pearl Harbor" is something that weighs heavily on the minds of U.S. military strategists, as I discuss at length in Rise of the Red Dragon (2020). Space Force's immediate goal will be to protect the U.S. satellite grid from a surprise Chinese attack, which would otherwise incapacitate the U.S. military all over the planet.
However, it is the long-term challenges to Space Force that are the most intriguing, and require considering a much wider scope of covert activities that have been occurring in space that date back to the World War II era.
It is crucial to keep in mind that Space Force will be covertly absorbing a Secret Space Program (SSP) established by the U.S. Air Force. The USAF SSP, which I described at length in the U.S. Air Force Secret Space Program and Shifting Extraterrestrial Alliances (2019), has covertly deployed squadrons of spacecraft using advanced antigravity propulsion, new energy technologies, and electromagnetic weapons systems.
These craft were reverse engineered from captured German and extraterrestrial spacecraft acquired after the end of World War II. Major US aerospace corporations collaborated with a transnational corporate consortium to secretly build these advanced craft for the USAF. The most advanced craft, however, were built for other customers, including a corporate-run SSP called the Interplanetary Corporate Conglomerate.
For much of its history, the USAF SSP operated covertly, performed ad hoc missions, had dubious legal standing, was funded by a CIA controlled black budget, and worked closely with the Deep State, a transnational corporate space program, and breakaway German colony in Antarctica.
All that changed in 2017, when the USAF learned about a far more powerful and better equipped US Navy SSP deploying battle groups led by kilometer long space carriers. Leaders of the USAF SSP realized that they had been deceived by the Deep State and their corporate/German allies who had not provided the most advanced technologies to them, as promised. See my 2019 book for more details on why the USAF SSP shifted its allegiance.
The emergence of Space Force will eventually end the chaotic and ad hoc operations of the USAF SSP, and transfer all of the latter's space assets into the control of a highly disciplined, transparent and lawfully established military space service working for U.S. national interests.
The ramifications of the Space Capstone Publication are therefore vitally important when considered in the context of how the assets of the USAF SSP were historically used to aid rogue operations contrived and controlled by the Deep State.
The long-term challenges faced by Space Force are fivefold. First, it will have to deal with nation-state peers such as China and Russia, which have the capability of launching a Space Pearl Harbor.
Second, Space Force will need to manage the more technologically advanced space programs of rogue non-state entities, the Interplanetary Corporate Conglomerate and the Dark Fleet, which possess fleets of more advanced and powerful spacecraft.  
Third, Space Force is destined to eventually merge with the US Navy SSP, whereby it becomes fully capable of handling threats posed by national rivals, rogue space entities, and aggressive extraterrestrial civilizations.
Fourth, Space Force will eventually have to confront an illicit galactic slave trade where millions of humans are taken off-planet each year and traded into a life of slavery. Will history repeat itself whereby Space Force emerges as a modern day Royal Navy whose 19th century West Africa Squadron intercepted slave ships on the high seas, but now ends the slave trade in Deep Space?
Finally, how much and when will Space Force leaders disclose to the American and World publics the truth about the dire situation confronting humanity with multiple secret space programs and extraterrestrial civilizations interacting with one another, and humanity?  Will Space Force be a conduit for full disclosure or limited hangouts that deceive humanity for years to come?
© Michael E. Salla, Ph.D. Copyright Notice
[Note: for audio version of this article, click here]
Further Reading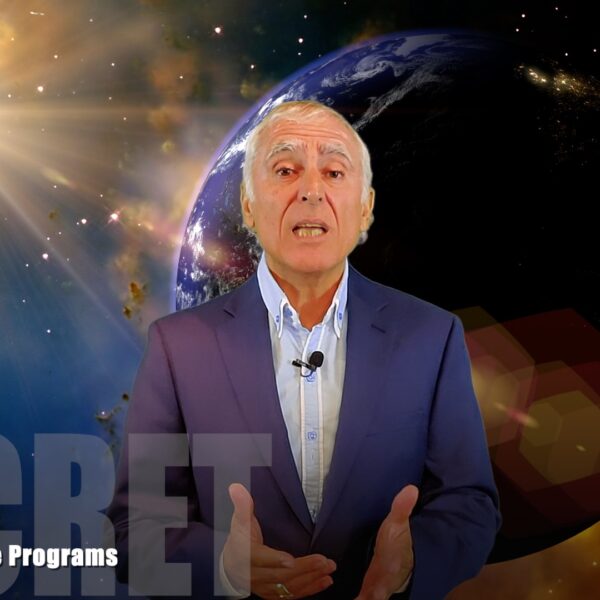 China is in the midst of a stealth war against the USA where it is using an asymmetric military strategy called "Assassin's Mace" to dominate the strategic high ground of space, and replace the US as the world's hegemon before 2049 – the 100th year anniversary of the Communist Revolution. By 2030, China's economy will outgrow the US, and China plans to use its vast economic resources to project its presence deep into space in ways that may lead to escalating military confrontations with the newly created US Space Force….
To purchase a recording of this Webinar click here.
More information at: http://exopolitics.org/china-ssp-webinars-july-2020/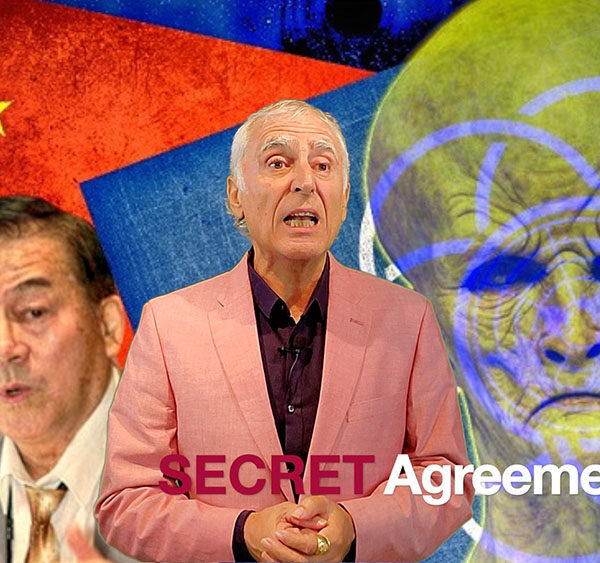 China has a rich ancient history with many legends of advanced flying technologies, mysterious underground civilizations and extraterrestrial contact. What is the truth behind these legends and are China's mysterious pyramids older than contemporary archeologists claim? Do China's pyramids possess hidden repositories of long forgotten technologies that are secretly being studied and reverse engineered by leading Chinese scientists with the help of extraterrestrial visitors? Why did Chinese military forces, with Soviet assistance, invade a large UFO base built by Agartha and did they take away flying saucer technologies? All these questions will be answered with persuasive evidence and facts about China's carefully guarded connections to ancient peoples, artifacts and the stars….
To purchase a recording of this Webinar click here.
More info at: http://exopolitics.org/china-ssp-webinars-july-2020/