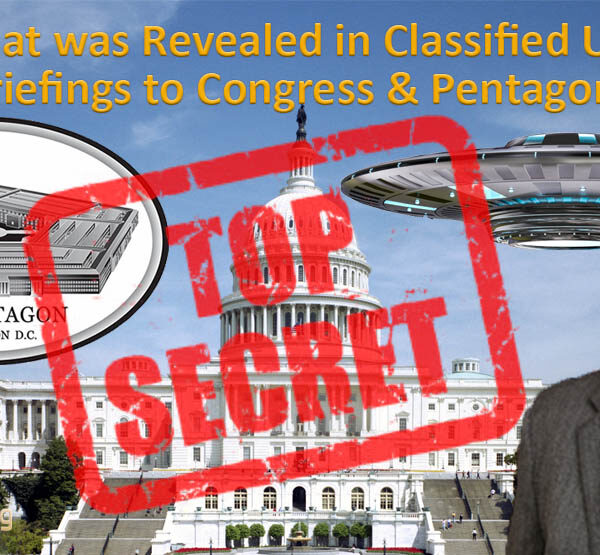 On July 23, the New York Times released an article describing classified UFO briefings delivered to the US Congress and the Pentagon by Dr. Eric Davis, a prominent astrophysicist, researching "out of the box" scientific phenomena since 1996. The authors of the New York Times story, Leslie Kean and Ralph Blumenthal, provided few details of the briefings other than Davis' sensational claim that UFOs (aka UAPs) involved "off-world vehicles not made on this earth".
The New York Times article was quickly picked up by other major media such as the Huffington Post, Popular Mechanics, and popular news sites that included Yahoo News. More recently, Scientific American called for a resumption of scientific studies on UFOs in a very telling sign that mainstream scientists are finally paying attention.
Senator Marco Rubio was informed about the classified briefing given by Dr. Davis to staffers from the Senate Select Committee on Intelligence, which Rubio currently heads. He subsequently arranged for his Committee to give a bipartisan vote of approval (14-1) for the Intelligence Community to write up a comprehensive report on UFOs/UAPs in 180 days after the Bill's passage into law.
Significantly, the Director of National Intelligence was instructed that the "report shall be submitted in unclassified form, but may include a classified annex". This means that the report is intended to be released to the general public.
What is missing in the New York Times article and subsequent news stories are the precise details of what Davis briefed members of Congress and Pentagon officials. It can be assumed that the briefings involved information derived from a 15-page leaked transcript/summary of an October 16, 2002 conversation between Dr. Davis and Vice Admiral Thomas Wilson, who retired as the Director of the Defense Intelligence Agency, only a few months before the meeting.
I covered the Davis and Wilson leaked document in a three-part series (available here, here and here). Put simply, the document revealed Wilson's failed efforts in 1997 to gain access to an Unacknowledged Special Access Program, which he had learned involved a corporation studying a retrieved UFO/extraterrestrial craft. Wilson had hoped Davis could shed light on what was happening in the corporate reverse engineering program.
While it is highly likely that parts of the 15-page document were included in Davis' classified briefings to Congressional staffers and Pentagon officials, we don't know what conclusions Davis had reached about what Wilson had confidentially shared with him. The leaked document focused on Wilson's experiences, rather than what Davis knew about the topic.
Consequently, an interview given by Davis on May 10, 2019, five months before his briefing to Congressional staffers, where he gave his evaluation of UFOs and extraterrestrial life becomes highly significant. The interview gives us a very good idea of what Davis told Congress and the Pentagon, which has now been made an issue of national importance due to the New York Times story, and the looming Intelligence Community report destined to emerge in early 2021.
In fact, a strong case can be made that Davis' briefings will be used as the fulcrum of a UFO/UAP disclosure narrative that will emerge in early 2021 with the release of the unclassified intelligence UAP report to Congress. This is where there is much in what Davis told Congressional staffers and Pentagon officials that raises alarming red flags that a "limited hangout" is being prepared over classified programs involving the retrieval and reverse engineering of crashed UFOs.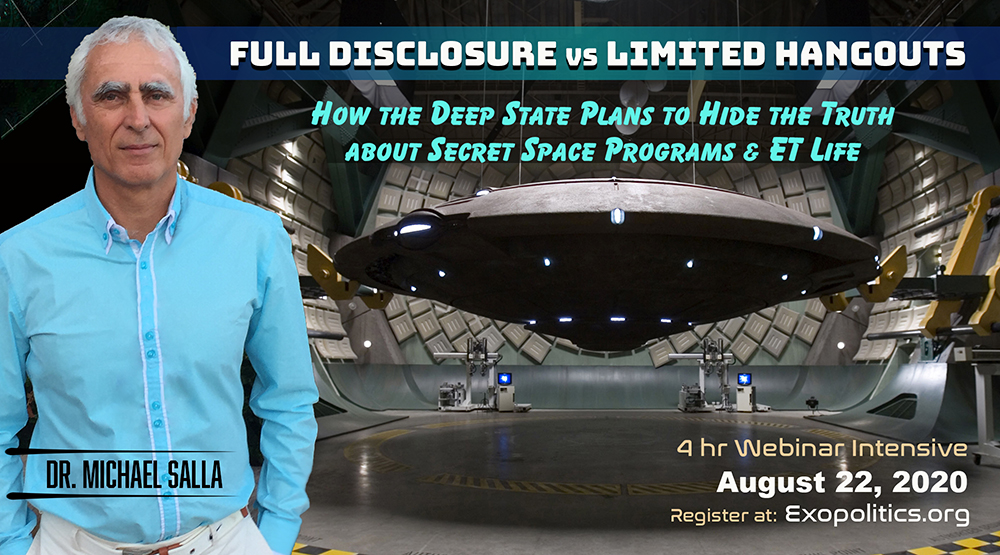 While the truth will be told of the non-Earthly origin of some retrieved UFOs, the successful reverse engineering of such craft by major aerospace corporations will be hidden from the public, along with the existence of visiting extraterrestrial life.
What follows is my analysis of Davis's comments in the interview he conducted with Alejandro Rojas from Open Minds TV, which is available both in audio form on YouTube and as a rough transcript from an automated translation. I have corrected Rojas' rough transcript using the original interview in my extracts below, which include the YouTube timestamps [YT].
In discussing the origins of the three videos showing UFO craft videotaped by Navy pilots in 2004 and 2015, and officially acknowledged as genuine by the Department of the Navy, Davis declares such advanced technology has not been developed by any government or nation:
[29:28 YT] In a matter of three to five seconds, you're not basically talking about human technology. There is no Russian or Chinese or North Korean or Iranian or anybody else. No, NATO or any other Alliance, or non-Alliance country, non-Allied countries have any sort of technology that can perform the way these Tic Tacs were found to be performing….
The things we're seeing are not shaped in the usual typical way that we humans would shape them. So you, you got to come up with another hypothesis and the only hypothesis is something unknown. And then its got a good chance that it's not human technology….
Davis goes on to assert that the UFOs are operating on a new physics and humanity currently doesn't have the means to replicate this:
[37:44 YT] In other words, they don't, the objects don't follow the aerodynamic rules of engineering. Okay, they just don't. Okay, and that's driven by physics. And they are not saying that they're breaking the laws of physics. So don't quote me on anything having to do with why they're operating on a new physics, we have an event, or no, they're breaking the laws of physics, it is possible to operating on the physics we haven't invented or haven't discovered yet. That's possible, we don't know. So anyway, the point is, is that these things are operating there you go way outside the envelope of our engineering and physics technologies. And, and I can guarantee you that no laws of physics are broken whatsoever.
Davis declares that the UFOs and their advanced flight capacities are not something that can be manufactured given the present level of technological development on Earth:
[38:58 YT] And these things don't look like anything that we can manufacture on Earth. So we don't have the manufacturing or industrial technology for it. We don't have engineering for it. In other words, the blueprints and designs to get something … shaped like air fighter-sized piece of candy mouth mint and get that to fly through the air stably. And do the wonderful things that they do in the years reported by the F-18 pilots associated with the Nimitz Carrier Strike Group.
Davis is then asked about the truth of reports of UFO crashes and whether the craft have been retrieved for classified studies. He answers:  
[1:14:32 YT] Yeah, there have been crashes. The super powers on the Earth have had their share of crashes. And they have recovered the vehicles from their crashes.
Davis goes on to explain how the truth about classified studies of recovered alien spacecraft is kept from most public officials:
[1:15:30 YT] So yeah, they have that technology. We do too. And it's a very super sensitive topic. Because it's something that your listeners, you're probably going to be shocked at… probably a minute fraction, it's like less than 1/1000th or 1/100,000th of the people with the "need to know" access, "need to know" authorization, and security clearances to be involved with that type of work, are the only ones that know. The vast majority of the rest of the government really doesn't know. And that's why one hand, like the right hand doesn't know what the left hand is doing…
Davis was likely referring to the process whereby even senior military officials like Admiral Wilson, with high level security clearances and "need to know" authorization, was still denied access to classified studies of retrieved non-Earthly spacecraft.
Davis elaborates on the complexity of the security clearances system in finding the truth about what's happening in unacknowledged special access programs:
[1:16:16 YT] Because of the stovepipe thing that goes on in compartmentalized programs … you just can't knock on doors and say, Hey, here's who I am … I got clearances, but not the right ones. I don't have a need to know. But I want to know, so can you tell me…. You're going to be lied to, because that's, that's the rule. You don't want to tell the enemy anything, when this guy is knocking on your door asking you about UFO crashes, could be an asset for the Soviet Union or the Russian Federation, or the Chinese PLA, or the nincompoops over in Iran and North Korea and so forth.
So, you know, even if it's an American, you still don't want to answer that question because you don't know who they are. And you're not supposed to be revealing that information. So it takes a lot of hard tracking and digging after working. And it can take years and years and years. And then you develop the security clearances and the authorization for you to know that appropriately … allow you access to that information, then you find out hey, yeah, it's there, it's true.
On the other hand, sometimes the information does come out on its own. But it doesn't come out in the way that UFOlogy likes to fantasize about it. It comes out only to specific people, who have specific talents or skills, who have security clearances, they may not have the need to know. But they could have the need to know if they were presented with that requirement.
At this stage in his interview, Davis comments on the Disclosure Project witnesses that Dr Steven Greer arranged to come forward in 2001 in a ground-breaking Press Conference. According to Davis, most of Greer's witnesses were crackpots and just "noise" when it came to identifying the genuine signal in the available public information on retrieved UFOs:
[1:21:05 YT] A good majority of them were crackpots, they were phonies. But there was a small number of them that were the real deal. And so he successfully picked up a very small number of them, and got some information. And now, as to the veracity and quality of that information. That's another story.
But he did get some interesting information.… the information was not … verifiable. In other words, once people looked into it, they said, yeah, this is realistic. Whereas a good chunk, a good chunk of his disclosure witnesses. You know, they had middle of the road guys, they had some information, but it was too purple. It was just anecdotal.
And then you had the guys that were real liars. He's got a chunk of liars out there … I don't know how much effort he spent on vetting any of those people. And I'm not going to name names of who they are. It's not important, because … the fact that they have no real information means it's noise. We're dealing with signal, we're interested in signal and science folks, not the noise. Check the noise.
Next, Davis went on to elaborate on Greer's witnesses who claimed to have first-hand knowledge of crash retrieval operations:
[1:22:25 YT] So, he did have a small signal of people that had verifiable information…. They came forward, they gave him information that was freely given to him. But it was after the fact, it was never expected that it could be acted upon. The people that gave him information … weren't directly involved with the crash retrieval at all. They actually were either peripheral, or they heard it from somebody reliable. So the vertical information was high quality, but they were not first-hand people.
Davis is here suggesting, for example, that Clifford Stone, a 22 year US Army veteran, who was interviewed by Greer and claimed to have had first-hand knowledge of multiple crashed UFOs retrieved by the US military, was a crackpot and liar. There are many reasons to dispute Davis' information when it comes to Stone's testimony who has been successfully interviewed many times over several decades, and has maintained the same story with consistency and sincerity.
Davis provides no evidence that Stone or other Disclosure Projects witnesses are lying or crackpots, consequently his assertions need to be considered as unverified or misinformed. This is a major red flag that Davis testimony may be part of a "limited hangout" that is being unveiled to the American and World publics through the New York Times, arguably the most important media organ of the CIA and the Deep State.
The most significant aspect of Davis's interview is his assertion that UFO crash retrievals were part of a small unsuccessful program that was terminated in 1989, around the time the famed whistleblower, Bob Lazar, emerged with his experiences claiming something very similar had occurred during his time at the S-4 facility at Area 51.
© Michael E. Salla, Ph.D. Copyright Notice
[Note: an Audio version of this article is available here]
Further Reading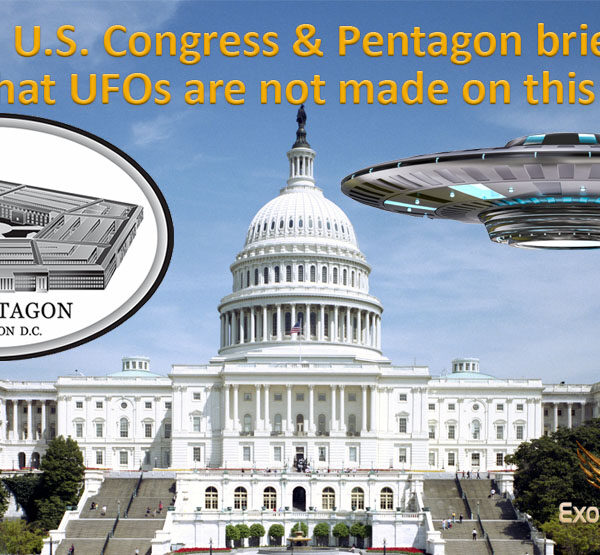 The New York Times has just released a bombshell article on classified UFO briefings received by members of U.S. Congress and Pentagon officials that the craft involved are "off-world vehicles not made on this earth". The New York Times (NYT) story cites Dr. Eric Davis, a physicist currently working with the Aerospace Corporation, who gave briefings that classified corporate studies were being conducted on the "off-world vehicles" recovered and held in corporate facilities.
The authors of the NYT story, Ralph Blumenthal and Leslie Kean wrote the following about Dr. Davis's groundbreaking briefings:
Mr. Davis, who now works for Aerospace Corporation, a defense contractor, said he gave a classified briefing to a Defense Department agency as recently as March about retrievals from "off-world vehicles not made on this earth."
Mr. Davis said he also gave classified briefings on retrievals of unexplained objects to staff members of the Senate Armed Services Committee on Oct. 21, 2019, and to staff members of the Senate Intelligence Committee two days later.
Given Davis's revelations it's therefore not surprising that the Senate Select Committee on Intelligence asked the Intelligence Community to write a comprehensive report on Unidentified Aerial Phenomena (UAPs aka UFOs) in six month. This request was included in the proposed Intelligence Authorization Act for Fiscal Year 2021:
The Committee supports the efforts of the Unidentified Aerial Phenomenon Task Force at the Office of Naval Intelligence to standardize collection and reporting on unidentified aerial phenomenon, any links they have to adversarial foreign governments, and the threat they pose to U.S. military assets and installations.
Blumenthal and Kean discuss former Senate Majority Leader Harry Reid and Senator Marco Rubio's recent comments about the briefings they received, which involved Davis and other officials.
Of particular note was Rubio's recent comments in an interview that the UFO craft have been recorded flying over U.S. military bases, which is a far more significant revelation than the unknown craft flying over the ocean in Navy testing areas as evidenced in leaked videos recently acknowledged by the Navy as genuine.
Dr. Davis's testimony is important since, in 2019, a 15-page document was leaked of his conversation with a former head of the Defense Intelligence Agency (DIA) in 2002. In the conversation, Vice Admiral Thomas Wilson revealed to Davis details about an incident in 1997 when he was denied access to a classified UFO program run by a major aerospace corporate contractor despite being, at the time, the Deputy Director of the Defense Intelligence Agency and Vice Director for Intelligence (VJ2) for the Joint Chiefs of Staff.
Wilson appealed unsuccessfully to the Special Access Programs Oversight Committee (SAPOC) that had authority over the corporate-run program. Surprisingly, the Committee ruled in favor of the corporation that Wilson did not have a demonstrable "need to know", and therefore he was denied access.
The corporate contractor's power stemmed from a 1994 agreement reached with SAPOC that gave the corporation the authority to restrict access to UFO related programs from Pentagon officials regardless of their rank and position, as Wilson complained about in the leaked 15-page document:
Special criteria were established in agreement. A special circumstance that must meet rigorous access criteria set by contractor committee. No USG personnel are to gain access unless they met the criteria – to be administered by contractor committee (program director, attorney, security director) irregardless of the tickets and position USG personnel possess. Literally their way or the highway. [Transcript/Summary p. 11]
Nevertheless, Wilson subsequently learned that the corporate contractor had been unsuccessfully attempting to reverse engineer a retrieved extraterrestrial vehicle. He wanted to know if Davis, who at the time worked with EarthTech, an Austin, Texas-based organization involved in advanced studies of aerospace technologies, knew anything more about the corporate UFO program.
The fact that the New York Times has run the story involving Davis and his knowledge of the corporate-run reverse engineering company is highly significant. As the official "paper of record", the NYT is now opening the door to mainstream media sites picking up the threads of Davis's astounding revelations and the leaked transcript of his 2002 conversation with Vice Admiral Wilson.
The likely narrative that will be emerging from the NYT story is that classified corporate-run programs on recovered extraterrestrial craft are very real, and not the imagination of UFO conspiracy theorists. This development will astound many working professionals that have ignored decades of testimonial evidence that such programs were being secretly conducted at multiple military and corporate facilities.
What remains to be answered is how did the corporations get their hands on recovered UFO craft, and were able to keep key Pentagon officials such as Admiral Wilson out of the loop? Why did the Pentagon officials running the Special Access Program Oversight Committee deny Wilson access despite his very senior status at the DIA and Joint Chiefs of Staff?
Another important question to ask is whether the information that corporations have made very slow progress in reverse engineering of retrieved extraterrestrial craft, as Wilson revealed to Davis in their 2002 conversation, is to be believed. According to multiple insider accounts discussed in my Secret Space Programs Book series, reverse engineering of captured flying saucer craft began in the 1940s, the first prototype craft were flight tested in the 1960s, and were subsequently deployed in the 1970s and 1980s.
While there may be ongoing reverse engineering programs in corporations that are making slow progress, as Admiral Wilson was told in 2002, there is much testimonial evidence that major aerospace corporate contractors have made significant progress decades earlier.
Why therefore release into the public arena information that select U.S. corporations have been conducting slow and largely unsuccessful studies of captured extraterrestrial craft? A possible answer is that those in charge of the reverse engineering programs in the U.S. don't want the public to know that such technologies were successfully reverse-engineered and deployed decades ago by the U.S. Air Force and Navy in collaboration with select U.S. corporate contractors.
Furthermore, the NYT story contributes to the narrative that other nations, e.g., China and Russia, have gotten their hands on similar off-world technologies and they have successfully reverse-engineered these, and may be behind the UFO/UAP sightings by Navy pilots as Senators Rubio and Reid have been speculating.
Such a conclusion feeds the perception that the U.S. is behind China and Russia on developing such breakthrough technologies, and that extraterrestrials constitute the ultimate threat if they suddenly choose to intervene in human affairs.
Many will rightfully interpret the New York Times story as promoting a narrative that leads to a possible alien intervention that may be either genuine or contrived by those possessing such reverse-engineered technologies that were successfully studied in corporate facilities decades ago. Nevertheless, many inquiring minds will be inspired to dive deep into the UFO and "exopolitics" literature to learn the truth about classified alien reverse-engineering programs that insiders and researchers have been disclosing for years, often to widespread ridicule and retribution from their peers.
© Michael E. Salla, Ph.D. Copyright Notice
[Note: an Audio version of this article is available here]
Further Reading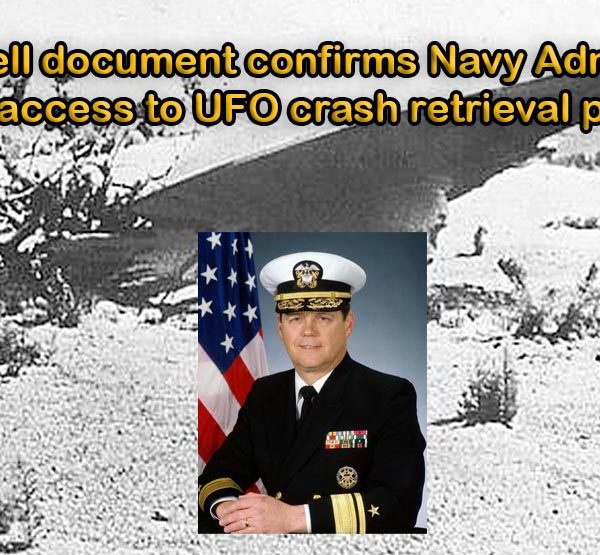 The transcript of a conversation between a US Navy Vice Admiral and a leading scientist discussing a failed attempt to gain access to a highly classified program involving a crashed extraterrestrial craft has been recently released online. The conversation took place on October 16, 2002, and involved the retired Director of the Defense Intelligence Agency, Vice Admiral Thomas Wilson, speaking with Dr. Eric W. Davis, a scientist working on the feasibility of exotic propulsion systems with EarthTech International, an advanced technology think tank established in Austin, Texas.
In the 15 page document comprising the transcript, summary notes and an accompanying letter, Davis describes what Wilson told him about an April 10, 1997 "briefing" where he (Wilson) received information from former Apollo astronaut Dr. Edgar Mitchell and Dr. Steven Greer (founder of the Disclosure Project) about a classified UFO program that they had codeword information about. At the time, Wilson was a Rear Admiral (upper class); Deputy Director of the Defense Intelligence Agency; and Vice Director for Intelligence (VJ2), for the Joint Chiefs of Staff, a position he held from November 1994 to September 1997.
When Wilson inquired into the program's existence from a regulatory body created for Special Access Programs, he learned it involved a corporate Research and Development effort involving a retrieved extraterrestrial craft but was denied access by three corporate officials working for a major US aerospace contractor.
The 1997 briefing was first publicly discussed by Greer and his associate Shari Adamiak only a month after it occurred and was corroborated by Mitchell over a decade later. In a May 1997 interview with Art Bell on Coast to Coast AM Greer said:
Joint Chiefs of staff level fellow that I briefed while I was in Washington about a month ago … After he looked at all this and heard the witness, he turned to us and said: 'Well I have no doubt this is true but I am horrified that I hadn't known about it'…Because of his position. And very, very senior … I can't say who it was but a very, very senior position…And then they begin to come to grips with well: 'Who the hell does know about it, what is going on here?' And then they become frighten[ed].
Years later, Greer released a National Reconnaissance Office (NRO) document containing code words and locations that sparked Wilson's failed attempt to gain access to the classified UFO program. In a workshop Greer explained the NRO document's contents and what happened when Wilson investigated it:
"It's the National Reconnaissance Office document.  …..The reason it's important is not so much for its content… …..  Take note of the distribution list, please. ….. …….'Blue Fire', which is a code name, 1991, Commander's Net, Royal Op's, Cosmic Op's…so, cosmic clearance…you've heard of this? It's not a myth.  It's real.  Maj Op's, MAJI…It's MAJIC Op's.  It goes through a whole bunch of them…Nellis Division, all these code numbers and you get down to some really interesting things. … this secret document went to the admiral [Admiral Tom Wilson] prior to our meeting, and he actually recognized one of these entities and made an inquiry, and it was being run by a contractor.  …..  And the contractor…one of these corporate contractors…when he called them up, he said, 'I'm Admiral Tom Wilson…at that time he was Head of Intelligence for the Joint Chiefs of Staff… I want to be read into this project.'  Guess what happened?  They said, 'Sir, you don't have a need to know.'  This is the guy who's supposed to give the intelligence briefings for the Joint Chiefs of Staff of the United States.  He was told, 'You don't have a need to know'… and Admiral Wilson said, 'Goddamn it, if I don't have a need to know, who does?'  They said, 'Sir, we cannot discuss this with you further' and they hung up and blocked his line.  This all happened before the stand-up meeting I did for [him with] Edgar Mitchell…6th man to walk on the moon…myself, my military adviser, and a few other people met with the Admiral in what's called a 'stand-up' briefing.  I was doing the presenting.  It was supposed to be 45 minutes. 
In 2007 Mitchell began publicly confirming that the briefing had indeed taken place, corroborating what Greer had revealed a decade earlier.
A detailed chronology of articles and interviews referring to the 1997 Wilson briefing is provided by Croatian UFO researcher Giuliano Marinkovic.
The transcript of the 2002 conversation between Wilson and Davis was first discussed in radio interviews by UFO researchers Grant Cameron and Richard Dolan in December 2018. Cameron said he was given the 15 page document, which he shared with Michael W. Hall a former lawyer and Superior Court judge. Hall has given several interviews in March 2019 discussing the document's origins and authenticity.
Cameron, Dolan, and Hall believe the document is authentic, and its consistency with what Greer and Mitchell had earlier revealed does point to this. I contacted Dr. Eric Davis to comment on the document's authenticity, and he replied saying: "I have no comment on this." If the document was a hoax, I see no reason why Dr. Davis would not have said so.
All this leads me to conclude that the document is an authentic transcript of what Dr. Davis and Admiral Wilson discussed back in 2002 about the April 1997 meeting and Wilson's subsequent investigation. The transcript was very recently released online and are available for public viewing.
The transcript, summary notes, and accompanying letter provide compelling documentary support that the 1997 briefing had occurred, exactly as Greer and Mitchell had reported up to two decades earlier. Importantly, the notes substantiate one of Greer's major claims that he was regularly briefing senior officials in the Clinton Administration about the UFO coverup – something many UFO researchers had previously dismissed or ridiculed. 
The transcript provides a fascinating insight into how a US Navy admiral who was Vice Director for Intelligence (VJ2), for the Joint Chiefs of Staff at the time, was denied access by corporate officials to a classified UFO program, which he firmly believed fell under his field of responsibility.
The briefing and unsuccessful investigation did not negatively impact Wilson's career. Two years later, in May 1999, Wilson was promoted to Vice Admiral and became the 13th Director of the Defense Intelligence Agency (DIA), a position he served in until July 2002.
Three months after his retirement, Wilson met with Davis to discuss the 1997 meeting and its aftermath. In the transcript, we learn about Wilson's perspective on what had happened.
Presumably, the recording and transcription of Wilson and Davis' conversation were intended for a small audience at EarthTech International, founded by Dr. Hal Puthoff, which was studying exotic propulsion systems, and releasing feasibility studies of them to interested scientists and journals.
In 2009, Davis and EarthTech included some of these exotic propulsion feasibility studies as Defense Intelligence Reference Documents, two of which were first leaked online in December 2017 by Corey Goode who says a confidential DIA source gave him them.
In the transcript, Davis (EWD) describes how Wilson (TW) began by confirming that the April 1997 meeting did take place and involved Greer, Mitchell, and US Naval Reserve Commander Willard H. Miller, who was Greer's top military advisor.
Miller played a critical role in the various "UFO briefings" Greer gave senior officials and politicians during the Clinton administration:
TW: Confirmed Greer/Miller/Mitchell gave talk in Pentagon Conference room. Adm Mike Crawford, Gen. Pat Hughes (Hughes his boss) were present (others too.) Date April "97. (Ed Mitchell said 4/9/947.) After group broke up, Miller/Wilson talked (privately) 2 hours on UFOs, MJ-12, Roswell, crashed UFOs/alien bodies, etc. TW intrigued – knew about intelligence on US mil/intel UFO close encounters – and foreign gov't encounters. Seen records. Told Miller. [Transcript/Summary p. 1]

Wilson was here acknowledging that the serving Director of the Defense Intelligence Agency, Lt. General Pat Hughes, also sat in on the meeting. After the meeting broke up, Miller and Wilson continued to discuss issues that had been raised:
TW: Yes, Miller asked the question on MJ-12/UFO cabal – crashed UFO. Confirmed he called Miller ca. late June '97 and told that he/Miller was right – there is such an organization in existence. [Transcript/Summary p. 1]
Wilson was here acknowledging that after being informed about the existence of the classified UFO program by Greer and Mitchell in April 1997, he had inquired into the program's existence, and discovered that MJ-12 was real and that there indeed was a UFO cabal running classified operations involving crashed UFOs. This accounted for why Admiral Wilson later failed to gain access to the crashed UFO program, as explained later in Davis' summary notes.
Miller subsequently told Greer and Mitchell about what Wilson had revealed to him in June 1997, after he [Wilson] was denied access to the classified program that Greer and Mitchell had told him about earlier in April. Admiral Wilson [TW] was furious that Miller had told Greer and Mitchel about Wilson's failure to access it, as Davis' [EWD] transcript make clear:
TW: Very furious – very angry about Miller (facial expression tense, angry voice)
Violated personal and professional trust – especially among intelligence colleagues/Navy officers

There's Navy camaraderie among officers – brotherhood

Violated that and confidentiality
EWD: How?
TW: Miller told Greer their conversation
Who knows whom else he and Greer told. 

(EWD note – Miller told Ed Mitchell who only told me in 1999)
The significance of all this is that Admiral Wilson did not want the details of what he learned during his investigation of the classified program that Greer and Mitchell had first brought to his attention becoming public. By telling Greer, Commander Miller had in Wilson's opinion broken trust shared between naval intelligence officers to keep the information confidential. That is why he was so angry.
However, if it were not for Miller taking the risk he had, Greer and the world would probably not have learned the truth of what happened, and how corporate contractors had sidelined Wilson and US naval intelligence over a classified reverse engineering program of a crashed extraterrestrial vehicle.
In part two, I review what Admiral Wilson told Dr. Davis about the classified UFO crash retrieval program and its significance.
© Michael E. Salla, Ph.D. Copyright Notice
[Note: The 15 page leaked Document is available here]
Further Reading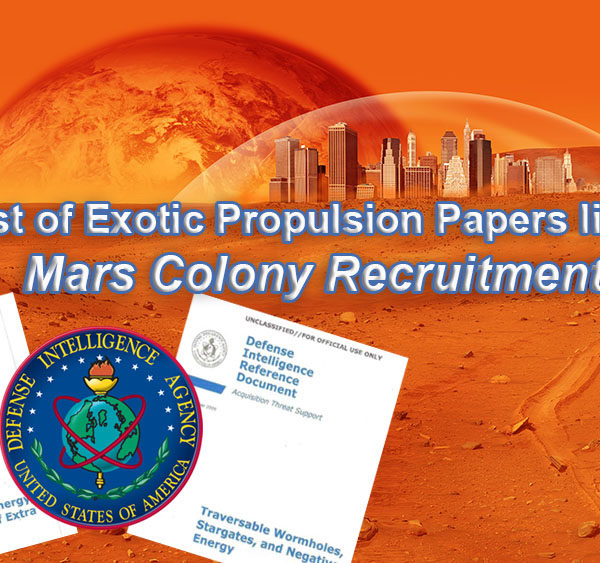 Laura Magdalene Eisenhower, great granddaughter of President Dwight Eisenhower, claims that from April 2006 to January 2007, she and a friend were the targets of a covert recruitment effort to be taken to a future Mars colony to escape imminent catastrophic earth events. Laura Eisenhower says that despite her repeated refusals, she was subjected to different forms of pressure by individuals associated with the Mars colony project, the head of which she claimed was famed physicist, Dr. Hal Puthoff.
Puthoff's involvement in an alleged Mars colony recruitment project that targeted Eisenhower and her friend takes on particular significance with the Defense Intelligence Agency (DIA) releasing a list of 38 Defense Intelligence Reference Documents (DIRD) studying the feasibility of exotic propulsion and energy technologies. The DIA documents date back to 2007 when funding was first made available for the creation of the Advanced Aerospace Threat Identification Program (AATIP) through the Senate Majority Leader at the time, Harry Reid.
It's more than coincidental that Eisenhower and her friend's experiences overlapped with the beginning of the AATIP program, which funded advanced propulsion technology studies with the $22 million provided by the U.S. Congress. The money was sent to the Bigelow Aerospace Advanced Space Studies (BAASS), which in turn funded studies by researchers and their affiliated institutions.
The most prominent of these was EarthTech International which was founded by Puthoff in Austin, Texas with a focus on exotic technology research as explained on their website:
The Institute for Advanced Studies at Austin was founded in 1985 by Harold Puthoff, PhD, and later incorporated under EarthTech International, Inc., in 1991 as an innovative research facility with a high‐powered creative staff dedicated to exploring the forefront reaches of science and engineering. Our research interests include theories of spacetime, gravity and cosmology; studies of the quantum vacuum; modifications of standard theories of electrodynamics; interstellar flight science; and the Search for Extraterrestrial Intelligence, specifically as these topics may apply to developing innovative space propulsion and sources of energy. We strive to translate these ideas into laboratory experiments.
Senator Reid's decision to fund AATIP, the prominent role of Robert Bigelow (billionaire founder of BAASS) in directing the funding to research institutions such as EarthTech International, suggest that there was a shared interest among Reid, Bigelow and Puthoff in the idea of establishing a Mars colony to survive future cataclysmic Earth events.
According to Eisenhower's testimony, which appears in interviews and an extensive online report released in February 2010, the planned Mars colony needed her and others to seed the colony which would survive the predicted cataclysms. She became romantically involved with an Agent X [whose identity she wishes to withhold for his protection] in April 2006, who was the key intermediary in the recruitment effort.
Agent X was closely associated with Puthoff's EarthTech International, as Eisenhower explained:
Regarding the group he [Agent X] mentioned, he believed that he had joined a sort of thinktank, an investigative group, which was also working on creating a mission to Mars. He kept telling me of the cataclysms that were coming and that this was something we were special to be involved in.
Agent X very much thought that the people he was dealing with were good guys and his physicist adviser [Dr. Hal Puthoff] was his hero because of the zero point energy, remote viewing stuff he was involved in. He tried to get me excited, saying that we had a chance to escape the disaster.

It should be noted that Puthoff is widely credited with establishing the remote viewing program at Stanford Research Institute that received funding from the DIA and the U.S. intelligence community from 1970 up to 1994, when the DIA decided to stop funding for reasons best explained by the veteran remote viewer, Joseph McMoneagle.
Eisenhower says that her family bloodline and metaphysical connection to a "Christ-Sophia" archetype of feminine energy, made her and her young twin sons highly desirable recruits for the launch of the future Mars colony. She was subsequently targeted in an elaborate honeypot operation involving an Agent X:
It just did not sit well with me, but he wouldn't talk further, and I just hoped it would all fade away as our love would become much more important. At this time, I had no idea the power they had over him, or that they were even using anything on him to keep him as an agent and almost a servant to their mission. I was blinded by love too, and I just wanted to not think about it till it came up again. I later found out that they had sent him to find me….
The agency that sent him to find me, or the other groups he was involved in who held my story in their awareness for many lifetimes, I wasn't sure who he was speaking on behalf of regarding Sophia or my boys – because I believed I was a person of interest for the agency and was recruited to Mars because of my Eisenhower bloodline. I suppose the reasons were both.

Direct corroboration for Eisenhower's claims comes from a former friend, Ki' Lia, who was similarly targeted in the Mars recruitment effort, and eventually wrote about it in a detailed online report called "2012 Earth Timelines and the Secret Mars Agenda" that was released around the same time of Eisenhower's report in February 2010.
Especially important was an extensive number of research papers that Eisenhower and Ki' Lia say they were given access to by the Mars colony team headed by Dr. Puthoff. Ki' Lia wrote:
I was sent for review many scientific documents about the key technology components:
propellantless propulsion or faster-than-light warp drive

plasma ion fusion

ultraconductors
As well as regarding:
vehicle design, land, air and aquatic robotic rovers

artificial intelligence

advanced communications and knowledge transfer

architectural compositions and other capacities to terraform and replenish life on Mars
I also was asked to look into other aerospace academies, virtual reality, psychotronic weapons, invisible shielding and a whole spectrum of exotic, quantum access technologies.
What is remarkable here is the number of advanced technology topics she mentioned in her 2010 report that match many of the studies in the list of 38 Defense Intelligence Reference Documents (DIRD) released eight years later in 2018.
Even more significant is that six of the 38 DIRD papers identified in the DIA list had as their primary authors scientists affiliated with EarthTech International.
The six papers with EarthTech International scientists as primary authors deal with a variety of energy and propulsion systems associated with space travel in general. These topics would be critical for future Mars missions and establishing a colony there.
The EarthTech papers in the DIA list are identified with the security marking UNCLASSIFIED/FOR OFFICIAL USE ONLY, along with the name of the lead author and where they appear in the sequence of 38 documents:
5. Advanced Space Propulsion Based on Vacuum (Spacetime Metric) Engineering, Dr. Hal Puthoff …
8. Traversable Wormholes, Stargates, and Negative Energy, Dr. Eric Davis …
11. Antigravity for Aerospace Applications, Dr Eric Davis …
14. Concepts for Extracting Energy from the Quantum Vacuum, Dr. Eric Davis …
31. Laser Lightcraft Nanosatellites, Dr. E. Davis …
34. Quantum Tomography of Negative Energy Stats in the Vacuum, Dr. E. Davis.
So far three of the reference documents listed among the list of 38 confirmed by the DIA have been leaked to the public. These are documents #5 and #8 in the DIA list, which were first publicly released by Corey Goode on December 17, 2017; and document #19 which was released later by George Knapp on May 4, 2018. It is titled "Warp Drive, Dark Energy, and the Manipulation of Extra Dimensions" and its co-authors are Richard K. Obousy, Ph.D. and Eric Davis, Ph.D.
Consequently, out of the three papers that have been publicly released in their entirety, all list EarthTech scientists as first or second authors. We do not know if EarthTech scientists were involved in the remaining 31 documents since the DIA list only shows the first author. It is expected that further FOIA requests will lead to the release of all the unclassified documents on the list.
Of the seven DIRD documents authored by Earth Tech scientists, five of them deal with spacecraft and propulsion, while two deal with extracting energy from a vacuum. These would be highly desirable research areas to develop breakthroughs in order to establish a Mars colony as Eisenhower and Ki'Lia claimed.
Was EarthTech really intent on developing concepts for a future Mars colony, or merely creating a cover for an already existent Mars colony seeking new recruits from Earth?
Both Eisenhower and Ki' Lia were unsure as to what the real agenda was in the covert effort to recruit them for a planned Mars colony, and they raised a number of possibilities in their respective reports.  
There has been an extensive number of whistleblowers and insiders who have spoken about secret Mars bases and colonies already in existence by 2006. These include Corey Goode, Henry Deacon, Andrew Basiago, Michael Relfe and others. If they are correct, as I have concluded elsewhere, then it becomes clear that EarthTech was not really intending on their DIA reference documents being used to build propulsion technologies for a future Mars colony.
Goode in fact has said that the Mars colonies routinely use deception to attract Earth based recruits who are promised a futurist luxurious lifestyle on Mars, but instead are subjected to slave labor conditions soon after their arrival. Eisenhower had independently concluded that this would indeed have been the fate awaiting her two sons and her, along with Ki'Lia, if they had gone through with the recruitment process:
Over time the Mars issue became louder and louder. Ki'-Lia and he were working on plans to make this mission happen, but she realized his plans were dubious based on my observations and could only try to investigate more. She and I would talk more and more, and I would fill her in on my observations. I had dreams and premonitions that something was way off, and in one dream I got taken up by chains into a ship and a voice told me I had to make a choice about being with them or staying on Earth – and that they wouldn't harm me but they would certainly control me.
Based on Eisenhower and Ki' Lia's reports, there appears to have been multiple purposes in the use of the DIRD papers prepared by EarthTech, and other exotic technology papers published over the years in a variety academic journals.
One was to use the 38 AATIP papers as a cover for exotic propulsion and energy technologies that had already been covertly developed by private industry, and were being used in secret space programs, and manned bases or colonies on the Moon and Mars. It should be noted that the $22 million provided in funds for the DIRD studies and related AATIP programs was the proverbial drop in the bucket for funding an actual Mars colony program. Thus AATIP was being used as a cover for an actual Mars colony program that was accepting recruits for new bases or colonies due to predicted Earth cataclysms makes a lot of sense.
A second purpose was to lure recruits to an already existing Mars colony by promising them a means of evacuating Earth prior to cataclysmic changes. As Eisenhower and Ki' Lia suspected, and as Goode independently confirmed, the future Mars colony recruitment effort was a deception that would have drawn them into an already existing program, where they would have been ruthlessly exploited.
A third purpose was ritual based magic as Eisenhower, her twin sons and Ki' Lia were viewed as archetypal representations of divine feminine energies and the mythical founders of Rome, Romulus and Remus. Basically, Mars was to become a new Rome from which imperial space power would be projected throughout the solar system, and beyond. In 2007, Richard Hoagland and Mike Bara exposed how ritual based magic is a prominent part of NASA missions, thereby suggesting that a similar process occurs in secret space programs.
Finally, the six EarthTech papers, along with the other 32 papers identified in the DIRD list, had the purpose of getting white world scientists and the general public up to speed on some of the technologies that have already been developed and are being used in secret space programs. This, according to Goode, was the reason why he was given two of the 38 DIA documents, as previously discussed, and released them to the general public.
The recent confirmation by the Defense Intelligence Agency of a list of 38 reference documents, corroborates key elements of Eisenhower and Ki' Lia's controversial claims about being targets for a covert recruitment project for a Mars colony. The EarthTech International research papers they were shown as part of this process closely matched topics covered in the DIRD papers funded by Reid and the U.S. Congress, through Robert Bigelow's BAASS.
The concerns raised by Eisenhower and Ki Lia in their respective reports about the Mars recruitment effort and the role played by Puthoff's EarthTech International appear to be valid. This requires further investigation of the role played by Puthoff, Davis, Reid and Bigelow in developing exotic technology ideas to escape predicted Earth cataclysms, and/or being involved in finding recruits for a covert Mars Colony program.
© Michael E. Salla, Ph.D. Copyright Notice
Further Reading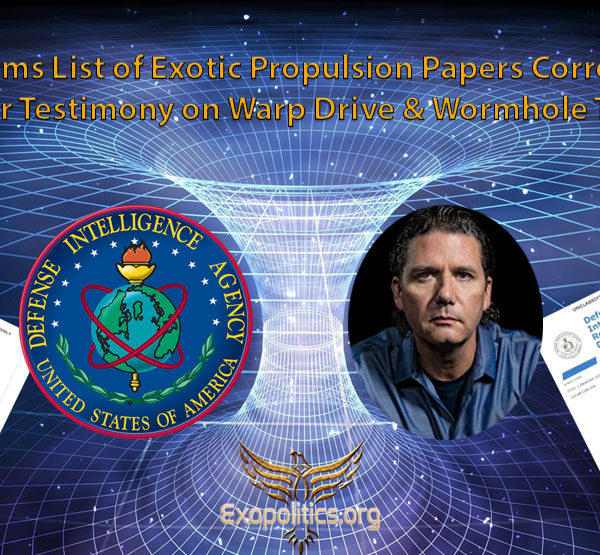 On January 16, 2019, the Defense Intelligence Agency (DIA) responded to a Freedom of Information Act (FOIA) request and confirmed that a list of 38 papers examining exotic propulsion technologies is genuine. The FOIA request was made from the anti-secrecy group the Federation of American Scientists (FAS), which filed it on August 15, 2018 and later issued a website update describing the documents received from the DIA.
in a January 17 announcement, Steven Aftergood, who wrote the original FOIA request to the DIA, described what the DIA had provided:  
From 2007 to 2012, the DIA spent $22 million on the activity, formally known as the Advanced Aerospace Threat Identification Program… Yesterday, the DIA released a list of 38 research titles funded by the program, many of which are highly conjectural and well beyond the boundaries of current science, engineering — or military intelligence. One such title, "Traversable Wormholes, Stargates, and Negative Energy," was prepared by Dr. Eric Davis, who has also written on "psychic teleportation."

Aftergood's original letter to the DIA had asked for information concerning "a copy of the list that was recently transmitted to Congress of all DIA products produced under the Advanced Aerospace Threat and Identification Program [AATIP] contract".
The DIA released a document with five pages, which included a January 9, 2018 letter by the DIA to Senators John McCain and Jack Read, the Chair and Ranking Member of the Senate Armed Services Committee. In the letter the DIA provided a list of 38 reports in response to the requests of the respective staffs of Armed Service Committee leaders. The DIA letter stated:
There are 38 reports associated with DIA's involvement on the program documented in the list. All are UNCLASSIFIED/ FOR OFFICIAL USE ONLY except for attachment 37 which is a SECRET/NOFORN version of attachment 38 State of the Art and Evolution of High Energy Laser Weapons.

The list of 38 reports was publicly leaked on July 25, 2018 by TV journalist George Knapp and his investigative unit, the I-Team, in a story covering Dr. Hal Puthoff's description of studies funded by the AATIP titled "Exclusive: I-Team obtains some key documents related to Pentagon UFO study":
In June, physicist Hal Puthoff made the first public presentation about the UFO study. He was the chief scientist for BAASS (Bigelow Aerospace Advanced Space Studies), the Las Vegas company which won a Pentagon contract to study UFOs and related mysteries.
In his presentation, Puthoff listed the subjects explored in dozens of scientific studies initiated by BAASS: Star Trek worthy topics — warp drive, invisibility, metamaterials but the titles and authors have not been released — until now. The list made public for the first time includes subjects such as worm holes, antigravity and how to track hypersonic vehicles, and more….Puthoff said his group has studied unknown materials recovered from crash sites.

So far three of the papers on the 38 documents list have been leaked to the public. The first two were leaked by Corey Goode who was given the papers by a Washington DC insider, apparently within the DIA, who said they would help him open up the public to the truth of his secret space program testimony.
Goode described being given a number of documents, two of which were from the list of 38 that the DIA officially disclosed. Goode was told: "This series of unclassified DIA documents are said to be used to slowly "read in" certain people in the DOD/DIA to Special Access Programs."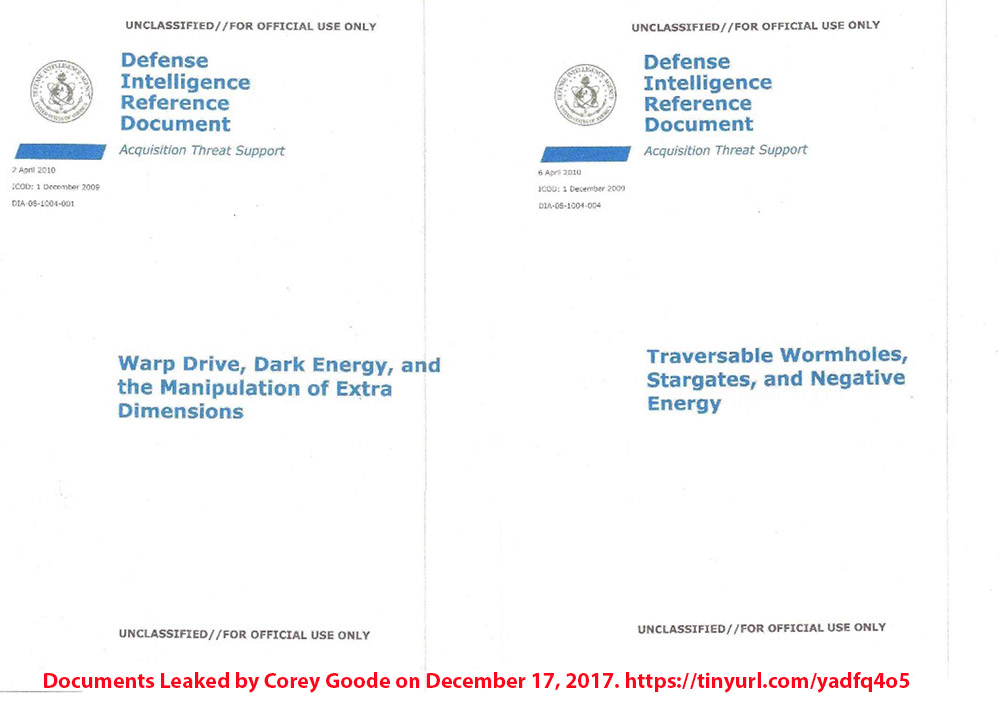 In his numerous interviews and articles, Goode has frequently referred to some of the advanced technologies described in the DIA papers, wormholes, warp drive, etc. The two papers leaked by Goode were therefore important corroboration for some of the exotic propulsion technologies he claimed had been actually developed by major defense contractors, and were in widespread use in secret space programs.
In an earlier article, I described how Dr. Eric Davis had confirmed the two papers leaked by Goode were authored by him. He was thoroughly puzzled over how they had been leaked into the public arena. The point Davis made was that only a genuine Washington DC insider could have had access to the documents and released them. Essentially, Davis was confirming that Goode's DIA/Washington DC insider was authentic.
In addition, UFO activist Mike Waskosky has provided the first detailed account of Goode's role in being the first to release the two DIA papers, and the response of different UFO researchers to this development given widespread disbelief among them over Goode's credibility as a witness.
The DIA's FOIA response now makes it official. The two papers first leaked by Goode are among the list of 38 that had been commissioned by the AATIP program in 2007, under its former name of Advanced Aerospace Weapon System Applications Program.  The DIA's FOIA release has therefore provided important corroboration for a key aspect of Corey Goode's testimony; that he was chosen as a conduit for information about secret space programs to be first revealed to the general public.
Goode's possession and release of the first two of the 38 advanced propulsion studies goes a long way to establishing his bona fides as an insider with accurate information about multiple secret space programs.
As a DIA FOIA officer lamented in responding to Aftergood, the DIA anticipated further FOIA requests for all 38 Defense Intelligence Reference Documents. Not only will this add a further layer of corroboration for Goode's DIA/Washington insider source, it will provide greater insight into the Warp Drive, traversable wormhole and other kinds of exotic technologies that he claims are being currently used in multiple secret space programs.
© Michael E. Salla, Ph.D. Copyright Notice
Further Reading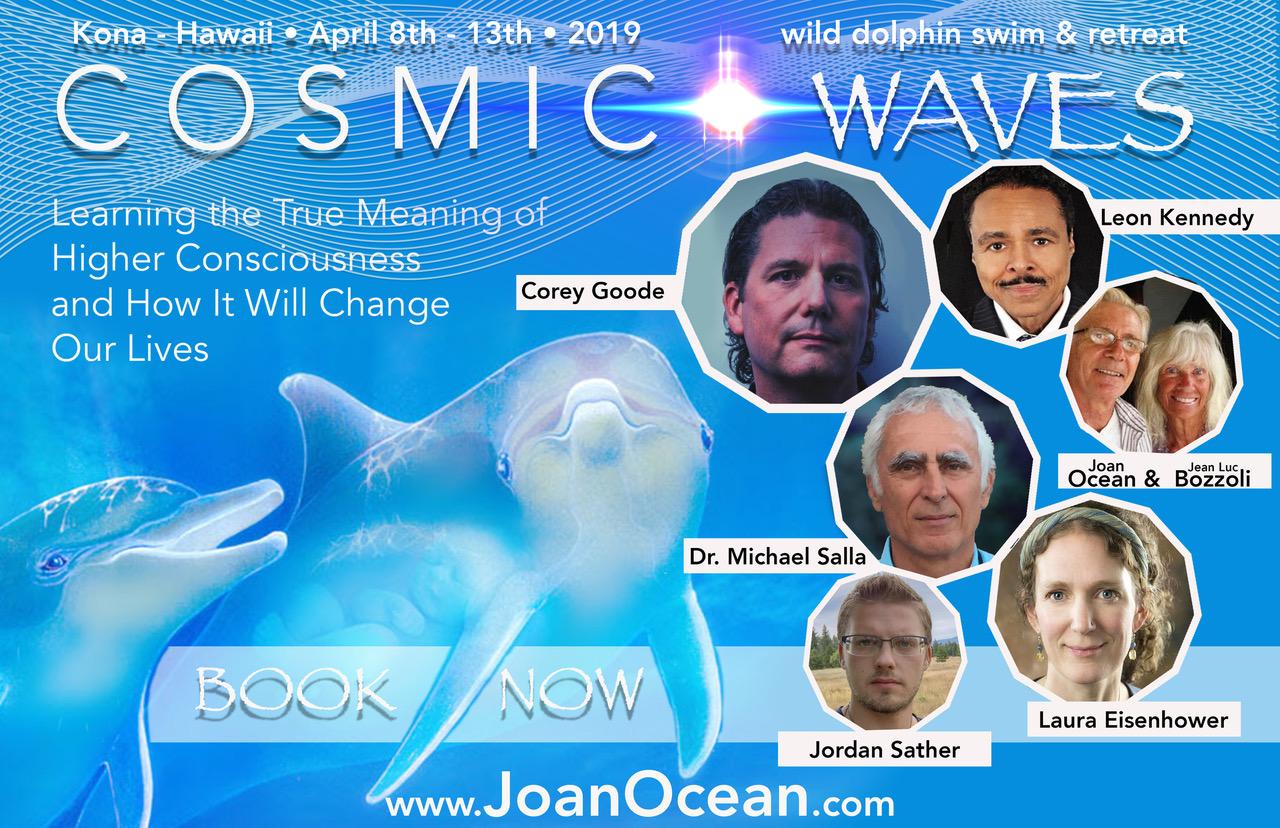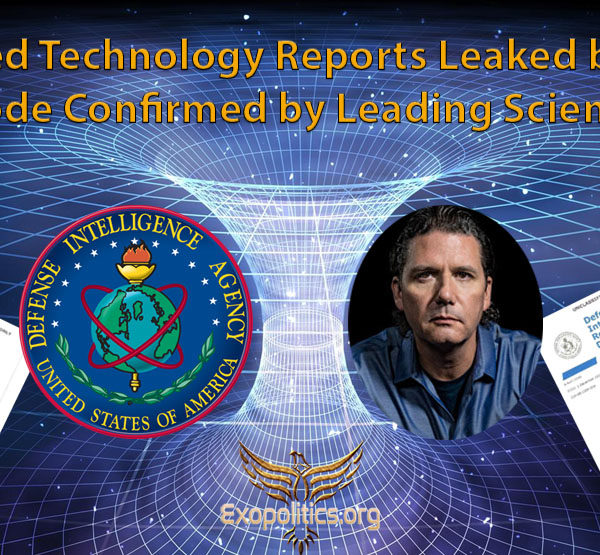 On December 17, 2017, Corey Goode uploaded two documents to his website that dealt with advanced technologies such as traversable wormholes and warp drives, which had been given to him by a confidential source. The two documents were part of a collection of 38 reports commissioned by the Defense Intelligence Agency (DIA) and have since been validated as authentic.
The two documents are titled "Traversable Wormholes, Stargates, and Negative Energy" and "Warp Drive, Dark Energy, and the Manipulation of Extra Dimensions", the first was authored by Dr. Eric Davis, and the second co-authored by Dr. Richard Obousy and Davis.
Both documents stated that they were part of "a series of advanced technology reports produced in FY 2009 under the Defense Advanced Aerospace Weapon System Applications (AAWSA) Program."
Veteran FOIA and UFO investigator, John Greenewald, confirmed that the two documents' initial public release occurred through Goode. Greenewald wrote on January 12:
I saw these documents back in late December and early January, but dismissed them as they are largely sourced/credited to Corey Goode, a very controversial figure to begin with. If they are genuine (and they may be) these documents do not appear that they were released under any official channels.  So the biggest question is, "How did Corey get them?"  I have not found an 'older' source, but am open if anyone else has. Veteran investigator George Knapp, was been able to find the names of all 38 DIA studies which are called "Defense Intelligence Reference Documents", and where the above two documents first leaked by Goode can be found. 
On June 2, UFO researcher Keith Basterfield similarly acknowledged Goode's role in the initial public release of two documents through his website.
The full list of 38 DIA studies discovered by Knapp are titled Defense Intelligence Reference Documents (DIRDs). When contacted by British researcher, Isaac Koi, Dr Davis expressed his surprise that two of the documents he had authored had been released to the public thereby officially confirming their authenticity:
 "I don't know how you got two of my DIRD reports" – "Yes! All of my DIRD reports are in the set of 38 total."
Dr Davis, a leading world scientist was here confirming the authenticity of Goode's two leaked documents. Furthermore,. In a June 24 appearance on Coast to Coast radio, Davis said:
… that 2 or 3 of these papers had been "leaked" onto the Internet, by "someone on the beltway." The beltway is a highway that encircles Washington. A reference to "inside the beltway" means matters of importance to US government officials; lobbyists; and government contractors.
Davis was saying that "someone on the beltway" was Goode's source for the two documents. This is an astounding admission!
For the first time since his emergence in late 2014, a leading scientist was on the public record in effectively stating that Goode was working with a Washington insider to reveal significant details of advanced space technologies being studied by the DIA!
A detailed analysis of the public emergence of the DIA documents, Greenewald's discovery of Goode's role, what Knapp, Koi and other researchers have concluded about the documents appears in a September 7, blog post by Mike Waskosky titled:  "Corey Goode's DIA Documents: The Unreported AATIP Revealing".
Curiously, the two documents have generated much discussion in the UFO community as Waskosky shows, but Goode's role in making them public in the first place has been widely ignored for reasons alluded to by Greenewald. Instead, the emergence of the documents, which are directly linked to the "Advanced Aerospace Threat Identification Program" (AATIP aka AAWSA) once headed by Luis Elizondo, are now widely associated with To The Stars Academy, since that is where Elizondo currently works.
Consequently, the widespread assumption is that Elizondo and To The Stars Academy are responsible for triggering the release of the two DIA (AATIP) documents. That is false. The first documents relating to these programs were made available through Goode and his own insider sources. The obvious conclusion to be drawn is that Goode has genuine insider sources from the DIA that are leaking documents to him, and he in turn is making them public.
In a December 19, 2017 post on his Facebook page, Goode explained:
This series of unclassified DIA documents are said to be used to slowly "read in" certain people in the DOD/DIA to Special Access Programs. I have reached out to the authors and requested the other documents in this series as well as the reason they were given for producing them. I have also been shown some other documents that I may be able to share with you before long. We are setting up a WikiLeaks type system that will be a "SSP-Leaks Database" soon.
Goode has since June 2015 been saying that there is a huge treasure trove of documents that deal with advanced technologies used by multiple secret space programs that are eventually going to be released.
In an email response to an early draft of this article, he said: "I would add that documents are presented in this manner (Theory) 1. To read in very conservative types 2. Plausible deniability if the documents surface, they are just 'theory'."
The two DIA documents are the first concrete evidence that such a treasure trove exists. In a news story released on May 4, George Knapp's I-Team released a third DIA (AATIP/ AAWSA) document dealing with advanced space travel technology, which is titled: "Advanced Space Propulsion Based on Vacuum Engineering" authored by Dr Hal Puthoff, who has subsequently verified the paper's authenticity.
In order for insiders to facilitate the release of similar documents, Goode is currently moving forward with the idea of creating a website similar to Wikileaks where insiders can submit information via secure encrypted means for documents to be uploaded to the public realm without being identified.
Waskosky concludes his blogpost with some very appropriate questions about the two leaked documents that Goode was the first to make publicly available:
At this point it seems that the proper question to be asking is not how Corey Goode received these documents so much as WHY Corey Goode was trusted or selected as a source to be delivering these documents during the same time period that Luis Elizondo and TTSA were assisting with the mainstream media widely disclosing this same program (albeit sans-documentation). Could it be that there are multiple factions within the intelligence agencies working towards their own version of "disclosure" with different belief systems and/or agendas?
In a previous post, I have commented upon a growing debate about whether or not the To The Stars Academy is a limited disclosure initiative controlled by the Deep State. If so, it would be natural to conclude that genuine insiders are looking for an alternative source for releasing their information, and Goode has been chosen by at least one Washington Beltway insider as a reliable source.
© Michael E. Salla, Ph.D. Copyright Notice
[Acknowledgments: Thanks to Corey Goode and Mike Waskosky for their suggestions in improving an earlier draft of this article.]
Further Reading