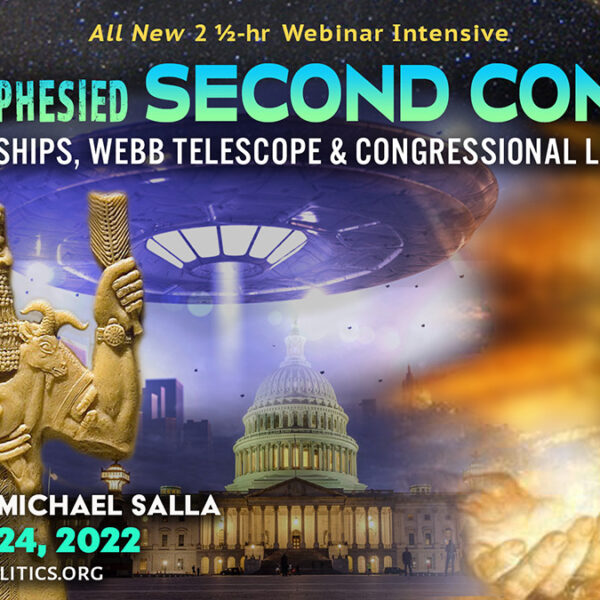 NEW WEBINAR
The US Congress recently passed legislation for the official study of Unidentified Aerospace-Undersea Phenomena which are deemed an expanding national security threat. Meanwhile, the James Webb Space Telescope has been releasing unprecedented close-up images of Jupiter showing large anomalies, some of which are claimed to be craft belong to a large fleet of intergalactic motherships that arrived in our solar system and parked around the gas giant in October 2021.
Multiple sources reveal the intergalactic fleet comprises approximately 24 civilizations from different galaxies that have been involved in the genetic seeding of humanity stretching far back into remote antiquity. The 'Seeders' or 'Guardians' have been described as gods in multiple religious and indigenous traditions, which tell of their early activities and accomplishments. Embedded deep within these traditions are prophecies about the return of the gods. These prophecies are especially significant when it comes to major world religions describing a "Second Coming" involving their founding prophets or avatars.
Since the Seeders arrival in our solar system, some of the massive motherships appear to be interacting with the Sun, which is destined to play a critical role in major global events about to take place on Earth. In addition, several Seeder motherships have now parked themselves around Earth and are exerting a powerful behind the scenes influence on global events. All this helps explain the recent rush in legislation passed by the US Congress concerning UFOs as an expanding national security threat.
In this 2.5 hour webinar intensive, Dr. Michael Salla will analyze UFO/UAP legislation passed by the US Congress, Webb Telescope images of Jupiter, the most recent activities of the ET Seeders, and how their return dovetails with prophecies of a Second Coming as described in major religions and indigenous traditions.
Additional topics to be discussed include:
Jesus of Nazareth's extraterrestrial connection and his prophesied Second Coming;

The Second Coming as depicted in Hindu, Buddhist and Islamic Traditions and the connection to ET life;

The Return of Nibiru and the Enki faction of the Anunnaki;

The Reaction of the Enlil faction of the Anunnaki to the return of Enki and the Seeders;

How Solar Activity is being mitigated by the Seeders in order to wake humanity up in a non-chaotic manner;

The Role of the James Webb Space Telescope in revealing the existence of extraterrestrial life and the arrival of the Seeders;

Possibility of millions disappearing worldwide as space time portals begin opening, a partial planetary evacuation, and solar flare activity dramatically increasing;

Will a false flag alien event be a contrived Second Coming?

The relationship between the Second Coming and the Spiritual Awakening of Humanity.
Now Available for Pre-Order on Vimeo
Watch Webinar Trailer/Short Film on Rumble, YouTube or Odyssee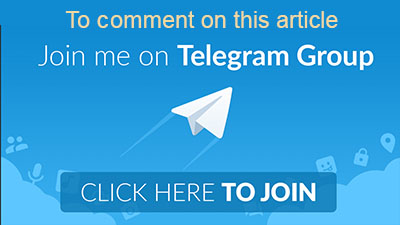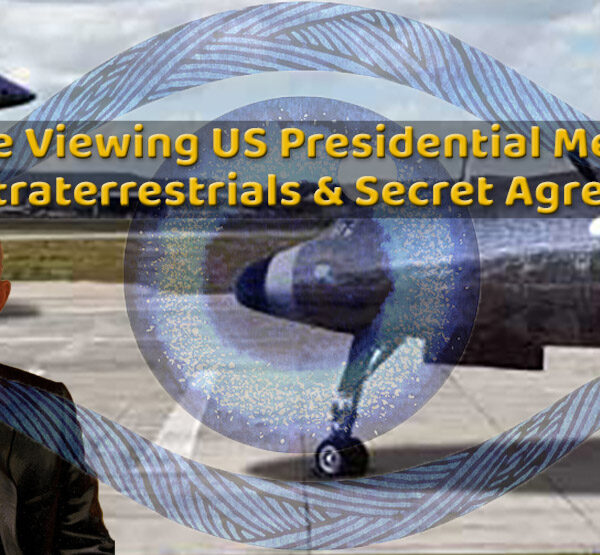 One of the least understand processes in the modern history of UFOs are secret meetings held between US Presidents and extraterrestrial visitors, and subsequent agreements that emerged from them. A number of insiders and eyewitnesses have come forward over the years to share their knowledge of these highly classified events, which continue to remain secret to this day and are hotly disputed among UFO researchers.
To this body of testimonial evidence that such meetings and agreements did occur, we can now add recent remote viewing sessions conducted by the Farsight Institute using a scientifically rigorous protocol. The data provided by Farsight gives us an independent means of evaluating the earlier body of testimonies concerning US Presidents meeting with and striking deals with extraterrestrials. Before discussing the recent Farsight remote viewing sessions on "Presidential Meetings with Extraterrestrials," I need to explain what was already known from multiple sources about such meetings
The first references to US presidents meeting with extraterrestrials came from a letter dated April 16, 1954, that was written by a highly respected metaphysical leader, Gerald Light, less than two months after President Eisenhower reportedly met with an extraterrestrial delegation at Edwards Air Force Base. Light's letter described his first-hand account of the meeting and the events that transpired after a delegation of human-looking extraterrestrials arrived in a flying saucer craft.
Light described expectations that the public would be told the truth by the Eisenhower administration, but a high-level cover-up was implemented instead. Unfortunately, there was no independent corroboration of the momentous meeting that Light says he witnessed. Consequently, Light's account was quickly dismissed, ridiculed, and forgotten by the general public.
Over the subsequent decades, anonymous whistleblowers would occasionally come forward to be interviewed by an intrepid journalist or brave UFO researchers, such as Timothy Good, who included the information in their newspaper articles or books. Good's 1991 book, Alien Contact, was among the first to release details of the Eisenhower extraterrestrial meeting. Very few individuals were willing to go on the record and face the scrutiny, ridicule, and risks associated with going public on such a highly classified topic.
Also, in 1991, a former top-level US Navy intelligence briefer, William Cooper, released his highly controversial book, Behold a Pale Horse, where he revealed some of the contents of official files he witnessed describing President Eisenhower meeting with different delegations of extraterrestrials at Edwards AFB and other locations in the 1954-1955 time period. Cooper said that the first delegation failed to reach an agreement with Eisenhower's administration but warned him of a second extraterrestrial group that would soon make contact. Eisenhower was told this latter group would be more willing to reach an agreement but prove to be treacherous, and take the planet down a very dark path.
Cooper said an agreement was eventually reached that permitted a limited number of alien abductions, but these increased exponentially as a result of the permission being given (see my January 2004 article).
Beginning in 2007 first-hand testimony emerged from a number of witnesses that had been present at Holloman AFB in February 1955, showing conclusively for the first time that a second meeting had indeed occurred. UFO researcher Art Campbell collected a number of these insider accounts of what transpired, along with documents corroborating their testimonies. In short, President Eisenhower was seen entering into a flying saucer that had landed, but few details emerged about what was discussed and the occupants of the craft.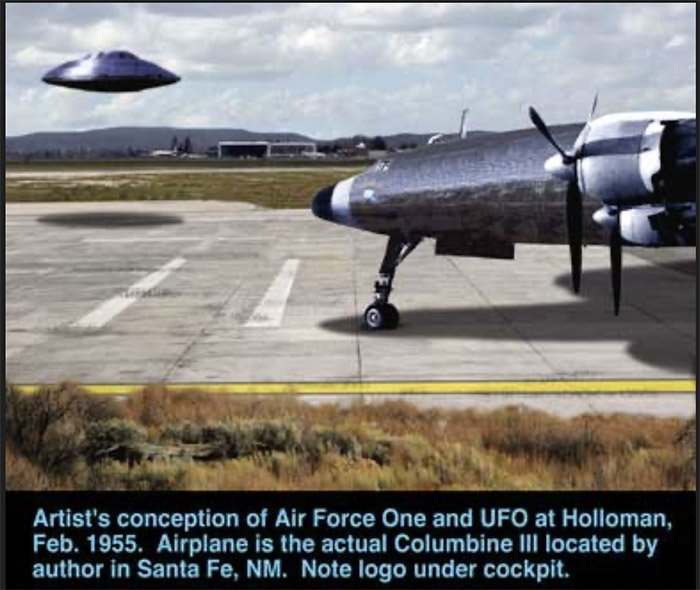 With the remote viewing data recently provided by Dr. Courtney Brown and his team of remote viewers, an independent means of corroborating such insider accounts is now available for the first time. Furthermore, a rare glimpse is provided into these highly classified meetings between US Presidents and extraterrestrials, and what was agreed to.
As explained in my previous article on the Farsight Institute's remote viewing protocols, all sessions are conducted under "blind conditions." The remote viewer is simply told to view a target, e.g., "Target X", without being given any details. Only the individual setting up the sessions, Dr. Brown, is aware of the target. Here are the two targets that were given to the five remote viewers that participated in the sessions.
Target 1: The first meeting between a US President and extraterrestrials from the Galactic Federation of Worlds during the 20th Century.
Target 2:
Part A: The highest level meeting between a US President and/or his representatives and Reptilian extraterrestrials and/or their representatives during the 20th Century.
Part B: The first meeting between a US President and/or his representatives and extraterrestrials from the Orion System during the 20th Century.
While there were significant differences among the remote viewers about particular details of the scenes they were witnessing, the broad picture they described had remarkable coherence. This is one of the stunning aspects of multiple remote viewing sessions of blind targets by highly trained and competent remote viewers. It is easy to understand why the US Intelligence Community has used remote viewing for decades to complement intel gathered by other traditional sources: human (HUMINT), electronic (ELINT), photographic (IMINT), etc.
In the case of Targets 1 and 2, the remote viewers were able to independently confirm that high-level human representatives (Eisenhower administration) met with different groups of extraterrestrials that arrived in spacecraft to remote locations where meetings took place. The extraterrestrials came from competing alliances; some were human-looking (Galactic Federation of Worlds), while others were Reptilians (Draco Empire) or allied with them (Orion Collective).
Some of the negotiations went badly (Galactic Federation), while others led to deals being struck (Draco and Orion). The successful extraterrestrial groups gave technologies in exchange for human genetics or being allowed to establish bases on Earth.
The human leader (Eisenhower) eventually felt great regret for giving away something valuable (humans) for what he recognized as technology trinkets. On the other hand, the extraterrestrials who secured an agreement (Draco and Orion) felt they had achieved a significant victory over their enemies (Galactic Federation).
This suggested that the human side (US) was negotiating from a position of weakness since they did not view any of the different extraterrestrial groups as enemies but as neutral bidders in a negotiation. In contrast, the Reptilian-allied extraterrestrials saw the (Earth) human side as naïve natural enemies to be manipulated and exploited while feigning technological support.  
After watching the remote viewers' observations, it needs to be appreciated they spoke in general terms about human and non-human subjects meeting and interacting in different locations, without naming specific groups or locations. It is only when Dr. Brown analyzes their data in relation to the two targets he had set for the sessions, that a clearer picture emerges of what had happened.

Here's how Dr. Brown summarized the remote viewing data:
You see, there was a meeting, not just one meeting, but a few meetings. The meetings were between various extraterrestrial groups and one or more US presidents and their representatives. The ETs were not all of one mind. They all wanted something. Some seemed to want to warn humanity not to strike a deal with other ET groups. Everyone wanted an alliance of some sort. But US leadership also wanted something, stuff.
Indeed, human leadership seemed desperate to strike a deal, and that desperation led to a deal that many now regret profoundly. This is one of the reasons for the continued secrecy. The deal was so bad that current human leadership is afraid to talk about it. So from the ET side, and the human leadership side, the silence continues.
What is remarkable here is that the remote viewing data corroborates much of what insiders have been revealing about secret meetings between the Eisenhower administration and extraterrestrials dating from 1954. The initial meeting with representatives from the Galactic Federation did not result in agreements, but subsequent discussions with the Reptilian and Orion alliances did.
The warnings from the first group of extraterrestrials (Galactic Federation) were disregarded, and the agreements reached with the second group (Draco and Orion alliance) came to be regretted by President Eisenhower.
It is known that President Eisenhower was very unhappy with the way the extraterrestrial issue was being managed by the Majestic-12 Group (MJ-12). While President Truman had created MJ-12 in September 1947, Eisenhower gave it much more power following the recommendations of national security advisors such as Nelson Rockefeller.
Video Introduction to Upcoming Webinar
Eisenhower expressed his disappointment privately to trusted military aides and even threatened to invade Area 51's S-4 facility where extraterrestrial technologies were being stored and studied by MJ-12 personnel. Advanced extraterrestrial technologies were being reverse engineered with limited success, as confirmed by Bob Lazar in 1989. Meanwhile, increasing numbers of people were being abducted by aliens and subjected to genetic experiments.
Eisenhower's realization that the deal with the extraterrestrials was a bad one led to his famous farewell address about the dangers of the Military Industrial Complex and warning President Kennedy about the MJ-12 Group.
Nevertheless, the agreements persist to this day, as evidenced by Dan Sherman, a former US Air Force electronic communications expert (1982-1994) who in 1998 revealed in his book, Above Black: Project Preserve Destiny, that the NSA had trained him to communicate with Gray extraterrestrials who reported on the abductions they were performing. When Sherman realized that there was a secret agreement between extraterrestrials and the US government that permitted abductions, he decided to resign and left the Air Force in disgust.
The agreements go far beyond merely allowing human subjects to be abducted for genetic experiments. According to multiple insider reports, the agreements also extend to soldiers being sent on missions to battle against Reptilian extraterrestrials with little chance of success, and millions disappearing annually into a slave trade that involves individuals being sent into remote deep underground bases (DUMBs) or off-planet locations (Moon and Mars) with no prospect of return.
All this makes it easier to appreciate Dr. Brown's conclusion that human political leaders are afraid to reveal the different agreements reached with extraterrestrials. The public reaction to learning the truth would be utter disgust and an immediate demand to terminate such agreements. The anticipated public response is very high among the factors that perpetuate the secrecy system that still remains in place decades after the initial agreements were first reached and periodically renewed in total secrecy, without the public learning anything about the agreements and their hidden provisions.
Dr. Brown's remote viewing sessions on "Presidential Meetings with Extraterrestrials" provide a valuable corroborating source of evidence that such meetings did in fact occur, and have resulted in agreements with manipulative extraterrestrial groups that continue to plague humanity's evolution and development. In the meantime, the extraterrestrial group (Galactic Federation) that was spurned by US officials in the 1950s, has been quietly waiting for the day that the earlier oppressive agreements would be publicly exposed, and be replaced by more equitable arrangements.
As humanity undergoes its Great Awakening and learns of the many dark activities of the Deep State and its allies, it will be important to include full disclosure of these secret agreements. Most critically, we need to befriend the Galactic Federation of Worlds whose representatives first warned us of the dangers of agreements with the Orion and Draconian extraterrestrial alliance, and have played an important behind the scenes role in assisting humanity's Great Awakening.
© Michael E. Salla, Ph.D. Copyright Notice 
[Note: Videos featuring remote viewing of Presidential Meetings with Extraterrestrials are available at Farsight Institute]
[Further Note: Video version of above article available on YouTube & Rumble]
Further Reading

---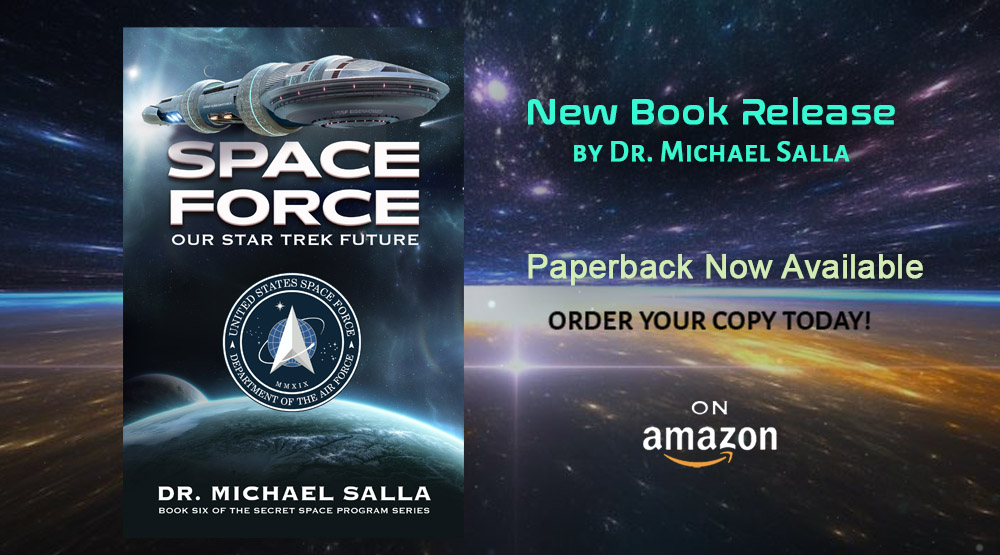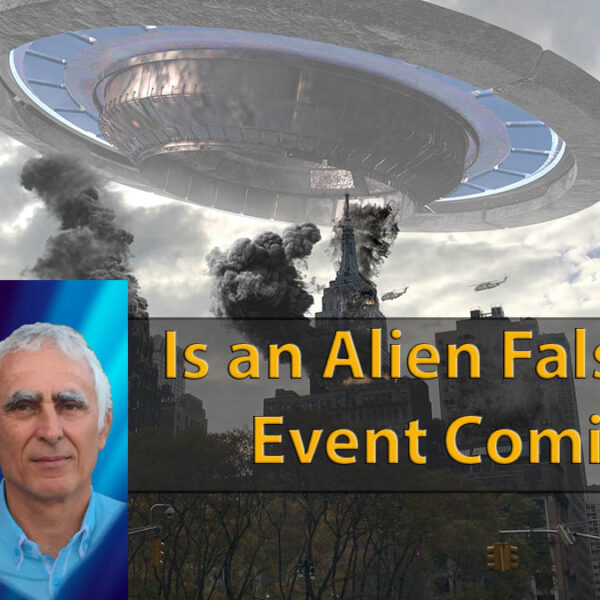 Exopolitics Today Podcast discussing recent claims by Dr. Steven Greer that an Alien False Flag event is being planned by the Deep State, as best evidenced by political developments surrounding the upcoming June 2021 release of an Intelligence Community report on the threat posed by UFOs active near US Naval war exercizes and military facilities in general. Dr. Michael Salla examines the genesis of warnings concerning an alien false flag event going back to 1974, and the likelihood it will happen under the current Joe Biden Presidential administration.
Available on Rumble and YouTube
Podcast Links
Further Reading
---
March 27, Webinar Now Available on Vimeo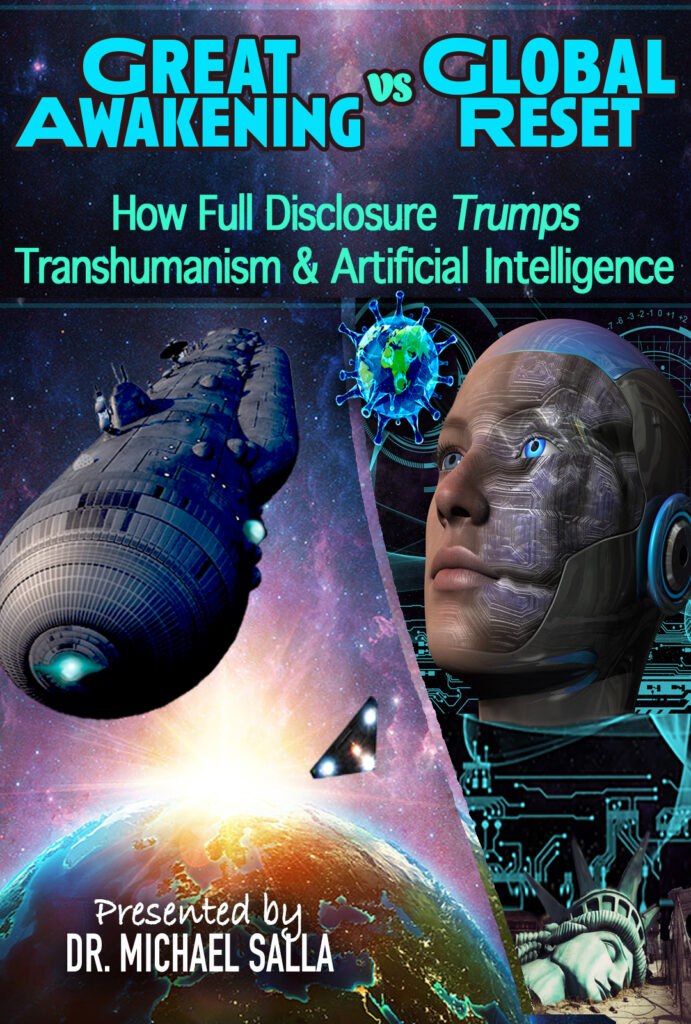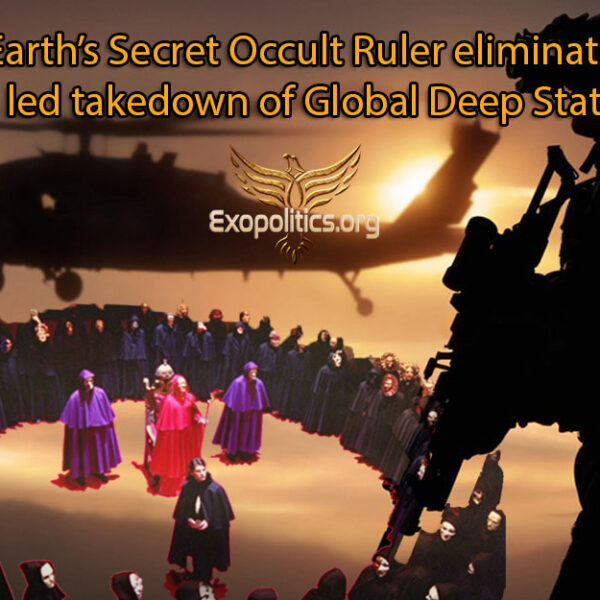 On January 15, it was announced by multiple news sites that Baron Benjamin de Rothschild unexpectedly died of a heart attack at the age of 57 while at his Swiss home. According to best-selling author David Wilcock, Rothschild was the world's "Pindar" – the secret occult ruler of our planet reporting directly to off world extraterrestrial masters.
What makes Wilcock's claim particularly intriguing is that he says that only a day earlier, the US Secretary of State Mike Pompeo gave a coded message through his Twitter account authorizing the final stage of a covert military operation to take down the Deep State around the planet. Wilcock's claims raise intriguing questions about Rothschild's death, his possible role as Earth's Pindar, and a covert US led takedown of Global Deep State.
Rothschild's death was first announced on the Edmond De Rothschild company website and details were provided by Bloomberg news about him:
De Rothschild had been head of the group created by his father since 1997 and worked to simplify its structure after delisting. As of the end of 2019, the group had 173 billion francs ($194 billion) in assets with activities in 15 countries, according to its website.
In his online presentation yesterday, Wilcock discussed arrests taking place around the world of people involved in a coup attempt against the President of the United States. He then linked this takedown operation to the mysterious death of de Rothschild who was the Pindar or leader of the globally orchestrated coup attempt:
Pindar actually is the name of the leader of this group that we've been talking about for so long. It is a name that refers to the Dragon and the male member of the Dragon, that's the name of the leader. So, the Pindar is basically the number one guy. And this number one guy just so happened to have mysteriously passed over on January 16 [15 at age 57. And here you go, that's right, Banker Benjamin de Rothschild … owner of the Group dies age 57. So that is compelling since it's a very young age and a suspicious time to say the least.
To help understand the role of the Pindar in relation to the male heirs of the Rothschild family, it's worth recalling what Dr Bill Deagle, a former US Air Force medical doctor, had to say about a mysterious encounter he had with a leading member of the Rothschild family, Baron Guy de Rothschild, in 1992. In a Project Camelot interview, Deagle said:
I woke up in the middle of the night, bolt upright, and I sat up. And I had all the lights on because I'd have to periodically go to the restroom or whatever. I had all the lights on. And this guy was standing in front of me with what I call a $5,000 tuxedo, not a gray hair in his head, mid-50s, slim and trim.
I said: How did you get in here?
And he says: It's wonderful to see you, my son.
I said: You're not my father.
And I looked at this guy, and he looked like French nobility. Right? And I said: Who are you?
He says: I am the Baron Guy de Rothschild, the Pindar.
And I had this really kind of, what I call a check or a kind of a cringe in my spirit. And I knew right away, because I have this gift. Right? Without getting into a big long discussion, I knew right away.
I said: I know who you are. You're the representative of the Luciferic power that controls Earth.
He says: Yes, I am the CEO of Earth, Inc., and I am the man that sits in the 13th chair of the Druidic Council. I want you to be my understudy, and when I transcend I want you to take over my job.
And I said: No, I'm not going to.
He said: We know your bloodlines; we know your genetics; we know everything about you and you're a perfect replacement for me.
And I said: No!
What is particularly interesting in this exchange is Rothschild's claim of being the "Pindar" and the "CEO of Earth, Inc". These statements suggest that he is merely running the Earth on behalf of others, but who?
For an answer, we can look to information about the Pindar supplied by British researcher David Icke. Icke wrote about the Pindar in The Biggest Secret after interviewing a former participant in Satanic occult ceremonies, Arizona Wilder. Icke wrote:
Pindar means 'Penis of the Dragon'…  Arizona says that Pindar, like all the reptilians when they shape-shift, has very powerful hypnotic eyes (the 'evil eye' of legend) and at sacrifices the victims face is turned to Pindar at the moment of death for him to steal the person's soul or energy through this 'evil eye' magnetic process…. Pindar attends the major Satanic ceremonies in Europe and then flies to California for the rituals there. [pp. 302-3]
Icke's reference to Reptilian extraterrestrials directly connects to the high-ranking member of the Rothschild family who is regularly chosen to be the CEO of Earth Inc., which in turn is controlled by a Reptilian empire that spans countless other planets, according to multiple insiders.
Baron Guy de Rothschild died in 2007 at the age of 98. If Deagle was told the truth in 1992 about Rothschild planning to retire as Pindar, it means that anytime in the period between 1992 and 2007, another male heir of the Rothschild family had replaced him.
Benjamin Rothschild became the head of the Edmund de Rothschild company in 1997. As head of one of the major Rothschild banking and investment groups, it's highly likely that Benjamin succeeded Guy as the Pindar, as claimed by Wilcock.
This is where another of Wilcock's claims becomes highly relevant to contemporary political events. He says he found a solution to a coded message by the mysterious Q military intelligence group that has been subjected to an unprecedented global censorship campaign.
In a post dated June 4, 2020, Q revealed a sequence of six events numbered RED1 to RED6, which refer to events associated with different stages of a covert global military operation to take down the Deep State.   
Q !!Hs1Jq13jV6 ID: 866b8a No.9473673
Jun 4 2020 18:49:59 (EST)
EAM LOYALISTS:
RED1: POTUS twitter removal
RED2: Central communications blackout [continental US]
RED3: CLAS movement PELOSI or PENCE
RED4: Movement of MIL assets [10th Mountain_1st Marine_CPSD_Marine_QVIR] to central locations under guise of citizen riot control.
RED5: NAT MIL COM CEN
RED6: SEC OF DEF _instruct1
USSS
CASTLE_ROCK
Q
The first event RED1, occurred on January 8 with the permanent suspension of President Trump's Twitter account. Wilcock gave a plausible explanation for the sequence of RED2-5 events occurring with the suspension of thousands of alternative social media sites, movement of military personnel into Washington DC and state capitals, etc.
With regard to the final event in the sequence, RED6, Wilcock had a fascinating solution. He said it was a coded message by Secretary Mike Pompeo through a photo of six bottles of Red Wine he displayed in a January 14 Tweet.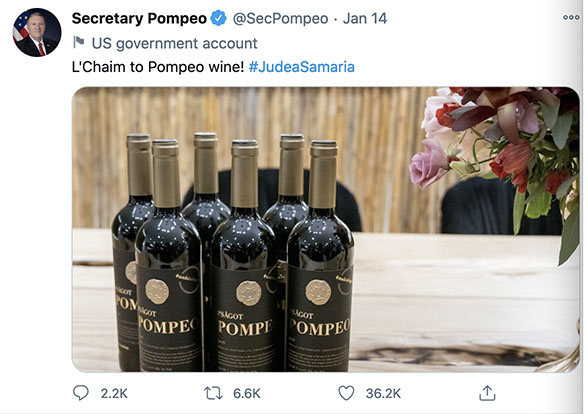 If Wilcock is correct, then Pompeo's Tweet was a coded authorization RED6 for the final stage of a global covert takedown of the Deep State to begin.
The very next day, Baron Benjamin Rothschild was dead. Was this merely a coincidence, or was he a high-level casualty of the global covert takedown of the Deep State now underway as suspected by Wilcock?
We will not have to wait long for an answer as the covert operation is expected to be publicly announced either just before or after President Trump's term of office formally ends on January 20. Wilcock points out that January 19 is National Popcorn Day, which would make for an ironic way to bring to the public's attention a worldwide operation to take down the Deep State in a 2nd American Revolution.
© Michael E. Salla, Ph.D. Copyright Notice
[Note: my next Webinar Exopolitics and the Second American Revolution has been rescheduled for January 30, 2021 – Registration Info here]
Further Reading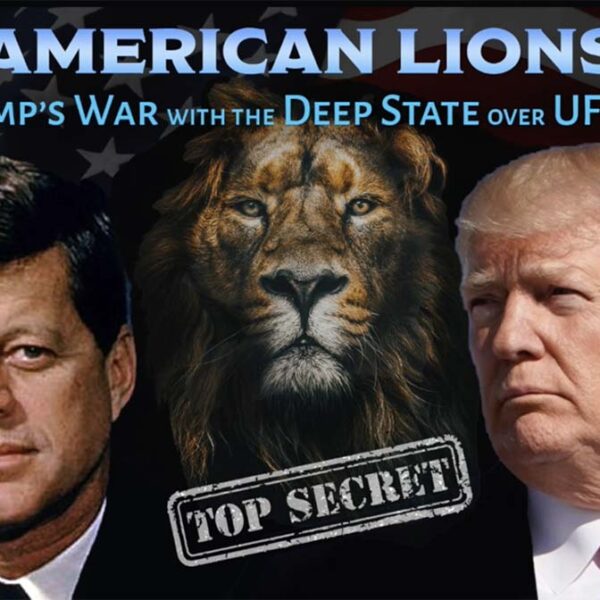 The key to understanding what is happening today in America is to identify the mysterious group behind the Kennedy Assassination, and how its modern-day manifestation is covertly attempting to remove Donald Trump from the presidency for his efforts to similarly build international cooperation around a number of space-related initiatives. If successfully implemented, these Presidential initiatives will lead to the disclosure of incredibly advanced life changing technologies.  November 22 will mark the 57th anniversary of the Kennedy Assassination where he similarly tried and failed to disclose the existence of such technologies. The real perpetrators skillfully remained in the shadows and were never prosecuted for their heinous crime.
In this four-hour webinar you will learn the dramatic and long hidden truths behind the Kennedy Assassination, including damning evidence only declassified in 2017/2018 by the National Archives.
Webinar: November 22, 2020 (Sunday)
11 am – 3.30 pm PST/ 2 – 6.30 pm EST USA (Includes Q&A at the end)
To Register click here.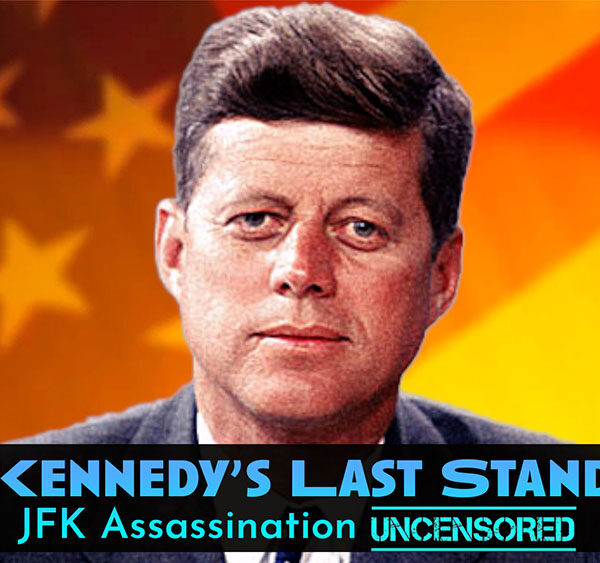 After winning the 1960 Presidential election, Kennedy learned a shocking truth from President Eisenhower. The control group set up to run highly classified projects involving captured Nazi flying saucers and extraterrestrial technologies, the Majestic-12 Group, had become a rogue government agency. Eisenhower warned Kennedy that MJ-12 had to be reined in. It posed a direct threat to American liberties and democratic processes. MJ-12 opposed Kennedy's efforts at every turn. When Kennedy was on the verge of succeeding, by forcing the CIA to share classified UFO information with other government agencies due to an agreement with the Soviet Union on joint lunar missions reached on November 12, 1963, he was assassinated ten days later.
In this four-hour webinar you will learn the dramatic and long hidden truths behind the Kennedy Assassination, including damning evidence only declassified in 2017/2018 by the National Archives.
Webinar: November 22, 2020 (Sunday)
11 am – 3.30 pm PST/ 2 – 6.30 pm EST USA (Includes Q&A at the end)
To Register click here.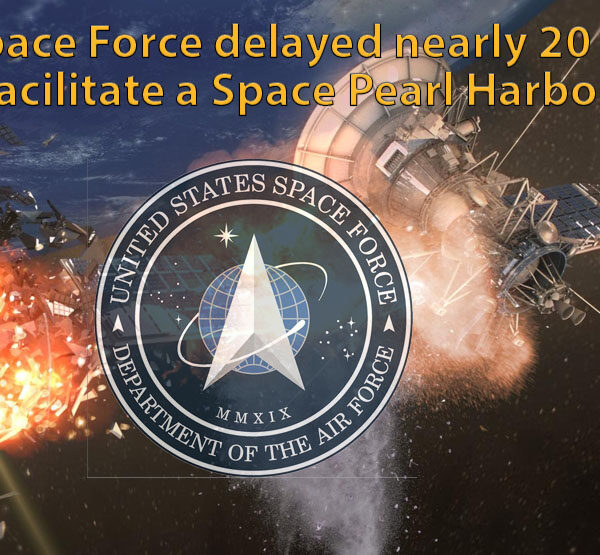 The recently established United States Space Force is widely considered to be the brainchild of President Donald Trump, which has subsequently aroused suspicion, if not outright opposition, by those believing it to be a grandiose vanity project with no genuine national security significance. However, the first proposal for a Space Force dates back to a bipartisan "Space Commission" established during the Clinton administration that delivered a detailed report on January 11, 2001, recommending a new military space service to be called "Space Corps". The chief goal of the Space Corps would be to prevent a future "Space Pearl Harbor".
What is even more intriguing in tracking the historical origin of Space Force is that the Space Commission was headed by Donald Rumsfeld, a former Secretary of Defense (1975-1977), who has a mysterious history in UFO investigations, the study and reverse engineering of captured extraterrestrial technologies, and in recruiting individuals for secret space programs. Rumsfeld's leadership of the Space Commission, and his second appointment as Secretary of Defense (2001-2006) under President George Bush, led to Commission members believing that legislation for creating a Space Force was imminent.
What happened eight months later completely derailed any hope for prospective legislation creating a Space Corps, the September 11 attack, which evidence suggests was a false flag attack orchestrated by the Deep State. Only a day earlier, Rumsfeld had admitted on live T.V. that the Pentagon couldn't properly account for a missing 2.3 trillion dollars. This had led to much speculation whether one of the motivations for the September 11 attack was to prevent serious investigations into the missing trillions.
Given Rumsfeld's leadership role in proposing the creation of a Space Corps, his subsequent second appointment as Secretary of Defense, and his exposure of the missing trillions, a question that can be asked is whether another key purpose of the Deep State in launching the September 11 attack, was to stop the creation of a Space Corps? If so, then it appears that a Space Pearl Harbor is a scenario that the Deep State has been facilitating since at least 2001, and they were laying the groundwork for U.S. officials acknowledging such a threat while effectively doing nothing to prevent it.
It's worth beginning with what the Commission report had to say about the creation of a military space service. The Report's title is "Commission to Assess United States National Security Space Management and Organization", and it was delivered nine days before the end of the Clinton administration on January 20, 2001.
The Report opens by affirming that its members were appointed in a bipartisan basis by the ranking members from both parties sitting on the Armed Services committees of the House of Representatives and Senate. It concentrated on space security and emphasized the importance of preventing a "Space Pearl Harbor" from a major adversary:
"An attack on elements of U.S. space systems during a crisis or conflict should not be considered an improbable act. If the U.S. is to avoid a "Space Pearl Harbor" it needs to take seriously the possibility of an attack on U.S. space systems. The nation's leaders must assure that the vulnerability of the United States is reduced and that the consequences of a surprise attack on U.S. space assets are limited in their effects." Space Commission Report, pp. viii-ix
In order to fully prepare for future contingencies in space, and any surprise attacks, the Commission report called for the establishment of a "Space Corps" as a new military service within the Department of the Air Force that would later evolve into a separate department:
"A Space Corps within the Department of the Air Force may be an appropriate model in its own right or a useful way station in the evolution toward a Space Department. One model is the Army Air Force's relationship to the Army during World War II. Existing Air Force space forces, facilities, units and personnel, and military space missions could be transferred to a Corps. A Space Corps could have authority for acquisition and operation of space systems, perhaps to include both DoD and Intelligence Community systems, while leveraging existing Air Force logistics and support functions." (Space Commission Report, p.81)
What's surprising here is the remarkable similarity in what the Commission recommended,  with President Trump's proposal for a Space Force that was presented 18 years later.
In Space Policy Directive-4, issued on February 19, 2019, Trump declared:
"the Department of Defense shall take actions under existing authority to marshal its space resources to deter and counter threats in space, and to develop a legislative proposal to establish a United States Space Force as a sixth branch of the United States Armed Forces within the Department of the Air Force. This is an important step toward a future military department for space."

This two-step evolutionary process is an important clue that Space Force was not merely a spontaneous creation of Trump's that appeared to be the case the first time it was raised by him in a "not really serious" manner at a speech at USMC Miramar Air Station in March 2018:
My new national strategy for space recognizes that space is a war-fighting domain just like the land, air and sea. We may even have a Space Force.… You know, I was saying it the other day cause we're doing a tremendous amount of work in space. I said 'maybe we need a new force, we'll call it the space force.' And I was not really serious, and then I said 'what a great idea, maybe we'll have to do that.'

The similarities between Trump's Space Policy Directive-4 and the Space Commission Report 18 years earlier suggest that Trump was briefed by those familiar with the Report and the idea of a military space service still had serious backing within the Pentagon.
It's important to emphasize the critical role played by Rumsfeld, who was appointed Chairman of the Commission, making its recommendations for a Space Corps. Rumsfeld's importance is outlined by the reporter John Tirpak, who wrote about the Space Commission report for Air Force Magazine on March 1, 2001:
Over the past decade, military space has generated a stream of reports from blue-ribbon panels. However, the recommendations of this one could carry considerable weight because its chairman, Donald H. Rumsfeld, has become Secretary of Defense…. Rumsfeld resigned as chairman of the panel when President Bush tapped him to head the Pentagon, a scant two weeks before the commission published its final Report. However, the Report is said to reflect much of Rumsfeld's thinking on space organization issues and could well serve as a blueprint for reorganization of military space.

Rumsfeld's role led to General Ronald Fogelman, a newly retired USAF Chief of Staff (1994 -1997) and prominent member of the 2001 Space Commission publicly stating the creation of a Space Corps was imminent:
The commission's chairman-Donald Rumsfeld-is now the Secretary of Defense, and so military space issues are fresh in his mind, said Fogleman. He added that some sort of restructuring likely will happen soon.
"If I were a betting man, I would bet you that in the [Defense Department] legislative proposal that comes to the Hill this year, this will be in there," Fogleman said.
On September 10, 2001, Rumsfeld appeared on live television, saying that the Pentagon could not account for 2.3 trillion dollars in the fiscal year 1999.
This was money that could not be tracked by the Pentagon Inspector General, who had described similar anomalies with the Pentagon budget in 1998 and 2000. In my 2003 Black Budget Report, I explained how the missing trillions were part of a massive CIA run unofficial black budget created to fund a second Manhattan Project – a vast number of Unacknowledged Special Access Programs involving research and development of retrieved extraterrestrial technologies.
Rumsfeld said in his interview that he would wage a bureaucratic war to bring about changes to properly track money flowing through the Pentagon.
Rumsfeld's remarkable admission was overshadowed the next day by the September 11 attack. His admission raises a number of possible explanations for this sequence of events and the effective shelving of a Space Corps for years to come.  
One explanation is that Rumsfeld was among a group of "White Hats" wanting to expose or redirect some of the black budget money flowing through the Pentagon to fund new projects such as his proposed Space Corps that would prevent a future Space Pearl Harbor.
A second explanation is that Rumsfeld was a "Black Hat" fully briefed about the upcoming false flag attack and wanted to release the news about the missing trillions at a time when it would be completely overshadowed by the upcoming false flag attack and the global war on terror that would subsequently dominate the Bush administration.
Finally, Rumsfeld was a "Gray Hat" who had to simultaneously play the conflicting roles of running the Pentagon's global war on terror, which effectively prevented a Space Corps being created, while behind the scenes doing what was possible to nurture the idea of a future Space Corps.
The latter explanation is strengthened by the circumstances surrounding Rumsfeld's sacking on December 18, 2016, due to him backing successive troop withdrawals from Iraq, and opposition to the surge recommended by senior military advisors that was implemented by his successor, Robert Gates, in January 2007.
Whatever the precise relationship between Rumsfeld, the missing trillions, funding a Space Corps, and the September 11 attacks are, one thing is clear. The subsequent war on terror led to Pentagon prioritizing funding for military interventions throughout the Middle East and North Africa. Potential funding for the creation of a Space Corps was shelved, and it was resurrected nearly two decades later by President Trump.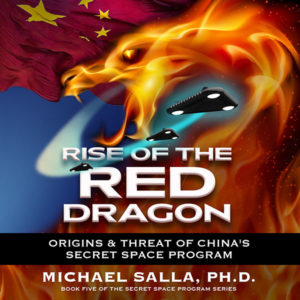 In the meantime, China has secretly built a large Space Navy which will soon be capable of conducting the Space Pearl Harbor envisaged in the 2001 Space Commission report. China's secret Space Navy was revealed by Lt General Steven Kwast (USAF ret.) in a September 2019 lecture:
China is our competition. Russia is our competition. They see the power of the economy of space … and they are rushing to that future…. China has already built the organization, and has the strategy, the doctrine and the technology, and the builders for their guardian force in space. They are building a navy in space with the equivalent of battleships and destroyers that will be able to maneuver and kill and communicate with dominance.

Will Space Force be funded and expanded in time to prevent such an attack from occurring? Will it be able to successfully integrate a small but highly advanced number of antigravity spacecraft that were part of a USAF secret space program developed and deployed in the 1970s?
Currently, the U.S. Congress has not passed defense appropriations bills necessary for funding new projects envisaged by Space Force for 2021.  The delay has led to a rebuke of the Congressional delay by the Chief of Space Operations, General Jay Raymond, who is concerned that new Space Force projects will be delayed well into 2021.
Is this Congressional delay yet another stratagem by the Deep State to slow down the roll out of Space Force in order to facilitate a debilitating Space Pearl Harbor strike by China and/or another major adversary in the near future? 
© Michael E. Salla, Ph.D. Copyright Notice
[Note: for audio version of this article, click here]
Further Reading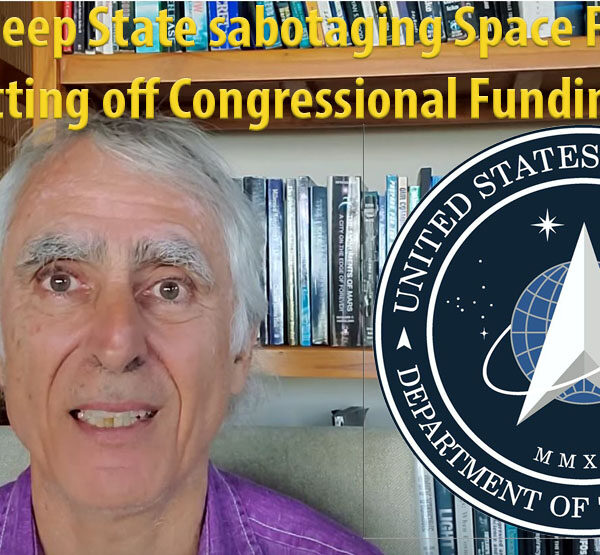 The following videoblog is my response to news that the US Congress is not going to pass the National Defense Authorization Act for 2021, which is necessary for Space Force to receive full funding for fiscal year 2021. I discuss General Ray Raymond's criticism over why a "Continuing Resolution" creates a funding problem for Space Force, which effectively will be blocked from monitoring all that is going on in space. This is happening at a time when the Deep State is preparing false flag events using its space assets to impact the 2020 election.
All this suggests the Deep State is sabotaging Space Force via a Congressional maneuver to blind its monitoring and interception capabilities.
Videoblog Links:
Space News story citing General Raymond's criticism of Congress is here.
Information on my September 26 webinar, Why Space Force Terrifies the Deep State and Rogue Secret Space Programs is here.
Further Reading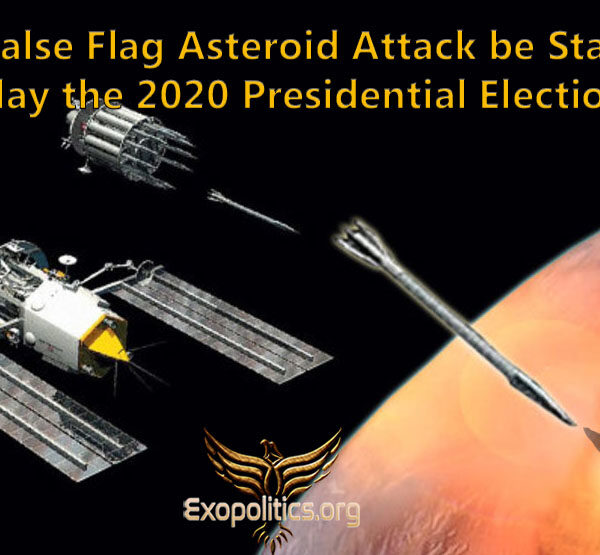 On November 4, 2016, NASA, FEMA, the Department of Energy, Jet Propulsion Laboratory (JPL), U.S. Air Force, and the California Governor's Office of Emergency Services collaborated in a planning exercise simulating a destructive asteroid impact set for September 20, 2020. The exercise planners envisaged that the asteroid, up to 800 feet (250 meters) in size, would hit somewhere along a narrow band across Southern California or just off the Pacific Coast.
Here's what the NASA/JPL news release had to say about the simulated asteroid impact hypothesized to take place in three weeks time:
The exercise simulated a possible impact four years from now — a fictitious asteroid imagined to have been discovered this fall with a 2 percent probability of impact with Earth on September 20, 2020. The simulated asteroid was initially estimated to be between 300 and 800 feet (100 and 250 meters) in size, with a possibility of making impact anywhere along a long swath of Earth, including a narrow band of area that crossed the entire United States.
In the fictitious scenario, observers continued to track the asteroid for three months using ground-based telescope observations, and the probability of impact climbed to 65 percent. Then the next observations had to wait until four months later, due to the asteroid's position relative to the sun. Once observations could resume in May of 2017, the impact probability jumped to 100 percent. By November of 2017, it was simulated that the predicted impact would occur somewhere in a narrow band across Southern California or just off the coast in the Pacific Ocean.
This is not the first or only simulated asteroid impact exercise designed by scientists and government agencies. A more recent asteroid impact exercise occurred in 2019 and hypothesized an asteroid impact for New York City on April 29, 2027. An asteroid similar in size to that envisaged earlier back in November 2016, would hit with a destructive force ranging from 100 to 800 megatons.
It's worth noting that the largest hydrogen bomb test in history, the 1961 Tsar Bomba, had a destructive force of 50 megatons. "Coincidentally", Russia just released classified footage of the Tsar Bomba showing its destructive effects in the remote Arctic region of Novaya Zemlya. Clearly, if an asteroid were to hit the continental U.S. or just off the Pacific Coast with anywhere near an 800 megaton destructive yield, an entire region would be devastated with an extremely high death toll.

What gives the September 20, 2020 asteroid impact simulation great relevance today is not the approaching target date for a  hypothetical asteroid impact, but a series of worrying scientific and political developments. These developments firmly point to a major false flag attack that is about to be unleashed by the Deep State in a last-ditch effort to prevent the 2020 Presidential election from occurring.
In evaluating the possibility that an asteroid impact is about to be staged in real life for a political agenda, it's worth pointing out that Dr. Werner von Braun, former head of NASA's Marshall Flight Center, was the first to reveal that a false flag asteroid attack would one day be staged by the Deep State.
In 1974, he confided in Carol Rosin, a former executive to Fairchild Industries, about a sequence of false flag events that would be orchestrated by the Deep State in order to promote their agenda for the weaponization of space. [link to earlier article]
Von Braun said that an asteroid attack would be orchestrated once the Deep State had exhausted earlier contrived threats posed in turn by the Russians, terrorists, and nations of concern. When such threats no longer carried the political justification for massive military spending, a new scenario would be thrust upon the American public in order to maintain and even increase military spending further. This would ultimately lead to the weaponization of space, according to Von Braun.
What makes Von Braun's warning particularly important given the September 20 date set in the 2016 asteroid impact exercise is the closing of over 100 of the Earth's largest observatories due to the COVID-19 crisis. There appears to be no real health justification for such unprecedented closures. After all, night-time telescopes are largely automated involving relatively few astronomers.
What makes this situation even more remarkable is the recent "accidental damage" to the Arecibo telescope in Puerto Rico. On August 11, 2020, a large cable snapped, making the observatory unusable for the foreseeable future. This means that at this critical time, when asteroids are regularly being reported to be just missing the Earth, there are currently very few astronomers observing the night sky.
According to Steven Jonowieck of the McDonald Observatory in Texas:
If everybody in the world stops observing, then we have a gap in our data that you can't recover … This will be a period that we in the astronomy community have no data on what happened.
Jonowieck's comment is critical since it confirms that there is no independent astronomical data on what is currently happening in space.  What makes this even more telling is that in the 2016 Asteroid Impact exercize set for September 2020, observatories played the key role in identifying and tracking the asteroid before its destructive impact.
Here's what Shepard Ambellas, from Intellihub, had to say about the recent closing of observatories:
Defying all logic, a number of telescopes and observatories around the world remain closed amid the coronavirus pandemic while the impact risk of near-earth Earthbound objects remains at an all-time high. Over 100 telescopes have been reported to have been shut down in a move that virtually makes no sense and now one of the world's largest radio telescopes named the Arecibo Observatory has been rendered inoperable after sustaining damage after cable unexpectedly snapped creating about a 100-foot long gash in the dish itself, furthering fueling the problem…
To make matters worse, the Puerto Rico-based telescope was tracking a near-Earth object when it went offline. Withal, there has never been a more perfect time for an asteroid to strike and the Department of Defense, the White House, and other agencies are aware.
With the closure of so many observatories, if the Deep State was planning to stage a false flag asteroid attack, this would be the perfect time for it. There would be relatively few professional astronomers with data that could refute the narrative put out by government agencies and mainstream news sources if a false flag event were to occur.
For example, if covert space weapons such as "Rods of God", were used to simulate an asteroid strike, there would be few astronomers with data to challenge a contrived official narrative orchestrated by the Deep State using their worldwide media assets.
Why now? One powerful reason is the Deep State's assessment through internal polling that Donald Trump is going to easily win the 2020 Presidential election. This is supported by multiple polls showing that Trump is making major inroads among independent and minority voters with his law and order approach. Joe Biden is also showing no real desire to get out to meet with voters, seriously tackle Trump head-on, and there are even calls now for him to abandon the debates.
Even impartial left-leaning observers, such as Dr. Jonathan Turley, a Georgetown University Professor, are mystified by the Democratic Party's lack of desire to condemn the riots and violence that has affected major urban areas and led to social chaos. This is leading to a massive swing to Trump as the law and order President.
It's as though Democratic leaders have abandoned any hope of winning the election and are promoting widespread social chaos in the hope of pinning the blame on Trump in a desperate Hail Mary move.
What the above circumstantial evidence suggests is that rather than have Trump win another election, the Deep State is instead about to unleash a major false flag operation to prevent the 2020 election from occurring.
This would create even more chaos since the U.S. Constitution has no provision for President Trump remaining in office beyond January 20, 2021. This would also impact the House of Representatives and 1/3 of Senators who are facing reelection on November 3, and whose terms expire on January 3, 2021.
This is how Alan Dershowitz, a retired Harvard University Professor, who has Deep State ties through his close association with the convicted pedophile, Jeffery Epstein, frames the issue:
What does the Constitution provide in the event that an emergency precludes an election before the end of a term of the president? … We begin, of course, with the words of the Constitution…. the 20th Amendment says "the terms of the president and vice president shall end at noon" on January 20. Nothing could seem clearer…
But if there is no election, there is no president elect nor vice president elect. Congress does provide for a line of succession to the White House "if by reason of death, resignation, removal from office, inability, or failure to qualify," there is neither a president nor a vice president…. However, even if Congress has the authority to fill this gap in the Constitution, it is unclear that it has done so with the existing law, because the line of succession begins with the House speaker.
But there would be no House speaker if there were no election, because there would be no House, all of whose members would be up for election in November. The terms of all members of the House would end, as stated in the Constitution, on January 3…
There would, however, be a Senate, with a majority of its members not up for election in November and, therefore, still serving their terms. This is important as the next in line would be the president pro tempore of the Senate, which is Charles Grassley. However, if there were no election, there may be a Democratic majority among the remaining senators not up for reelection, unless sitting governors or state legislators were allowed to fill vacant seats, which is another issue.

Dershowitz is pointing out that without an election, it would be up to the rump of U.S. Senate to select the next U.S. President. The two-thirds of the Senators that would still be serving until their terms ended either on January 3, 2023 or 2025, would make the necessary choices.
Out of the 65 sitting U.S. Senators who are not up for reelection in 2020, 33 are Democrats, 30 are Republicans, and 2 are Independents – Bernie Sanders and Angus King. Both Sanders and King caucus with the Democrats. This means that in the scenario of an abandoned 2020 Presidential election, after January 3, the current Majority Leader, Mitch McConnel, and President Pro-Tempore, Chuck Grassley, would be replaced by Democrats who would now be the majority party with a voting advantage of 35 to 30.
The new President Pro-Tempore of the U.S. Senate would be either Chuck Schumer (current Senate Minority Leader) or the replacement to the current Democratic Whip since Richard Durbin is among those who would lose his current position (Senate Minority Whip).  Being fourth in the Presidential line of succession, after the positions of President, Vice President, and House Majority Leader positions all become vacate on January 3 and 20, 2021, Schumer or Durbin's replacement would  become the new President. New federal elections would then be scheduled according to the timetable and agenda of the now Democratic-controlled Senate.
What strengthens such an alarming scenario, which would nullify President Trump's reelection campaign, is Nancy Pelosi's recent strange claims about the Presidential chain of succession and Continuity of Government, which were made in a recent interview on MSNBC:
"Whether he [Donald Trump] knows it or not he will be leaving ,.. Just because he might not want to move out of the White House doesn't mean we won't have an inauguration ceremony to inaugurate a duly elected President of the United States."… Pelosi's statements were made after she had attended last month's Continuity of Government meeting in which the Pentagon had revealed to top officials in the chain of succession to the presidency that there is a chance for a potential disaster to strike before the elections which could cripple the U.S and other countries.

Pelosi appears to be alluding to some Continuity of Government crisis that leads to Trump's removal from office and the installation of a "duly elected" President after some natural disaster.
In sum, Von Braun's warning of a future false flag asteroid impact, the closure of over 100 major observatories, swarms of recent asteroid near misses, the self-defeating electoral strategy of the Democratic Party in encouraging riots and social chaos, Joe Biden's bizarre absence from serious politicking, Nancy Pelosi's strange reference to Continuity of Government and Presidential succession rules, and finally Alan Dershowitz's description of how the abandonment of the 2020 election would force Trump to leave office on January 20, 2021, all point to a Deep State plan to prevent Trump from being re-elected.
A contrived asteroid strike on the U.S. using covertly deployed space weapons controlled by the Deep State would lead to catastrophic destruction and almost certainly the abandonment of the November 3 federal elections.
The Deep State strategy would then be to run out the clock so that on January 20, Trump's position as President is vacated as required by the Constitution. There would also no longer be a serving House of Representatives, and all that would be left is a rump U.S. Senate that would be controlled by the Democratic Party.
Could such a diabolical plan actually succeed in both deceiving the American public through a false flag asteroid attack and preventing President Trump's all but inevitable reelection?
Currently, the U.S. Space Force is in the process of integrating all space assets from the different military services in a comprehensive way that would prevent such a false fIag event from occurring. Historically, the Deep State has used assets from the U.S. military, intelligence community, and major aerospace corporations for false flag attacks such as the September 11, 2001 "terrorist attack", and the failed January 13, 2018, Hawaii ballistic missile attack.
Space Force will eventually end that practice as far as military space assets are concerned. Space Force's rapid integration process is something that greatly worries the Deep State as I will explain in my upcoming September 26 webinar, "Why Space Force Terrifies the Deep State and Rogue Secret Space Programs".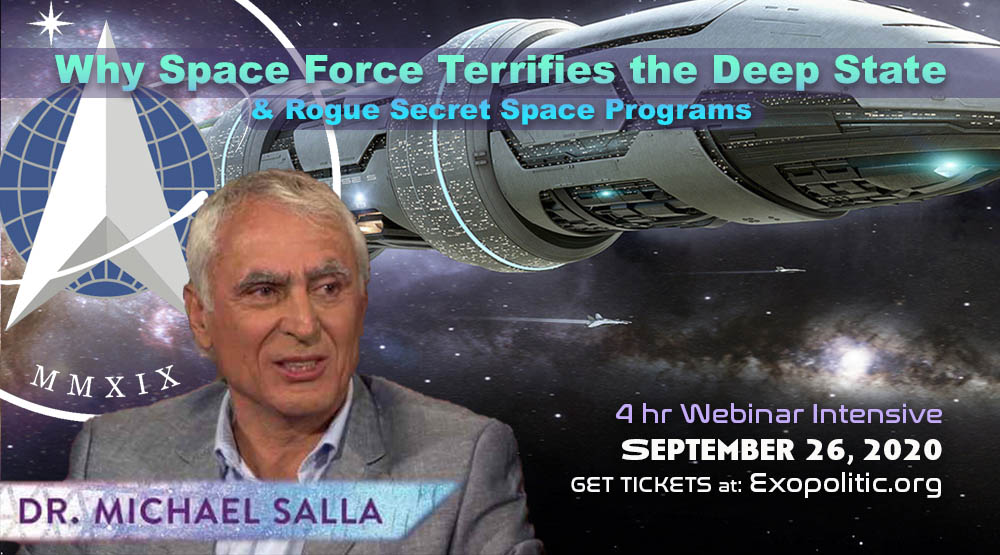 However, the Deep State still has significant space assets from the U.S. intelligence community, major aerospace corporations, and even foreign powers (China), that it could co-opt for a false flag asteroid impact event. Space Force and "White Hats" in the U.S. Military Industrial Complex will have to closely monitor these "rogue" space assets to ensure they would not be coopted into such a false flag event.
There is compelling circumstantial evidence pointing to a Deep State plan to launch a false flag asteroid attack, or some other contrived "natural disaster", sometime between September 20 and the November 3, 2020, federal elections. However, widespread public awareness of such a diabolical plan and proactive intervention by Space Force or White Hats can prevent such a plan from being successful.
© Michael E. Salla, Ph.D. Copyright Notice
[Note: Audio version of the above article is available here]
Further Reading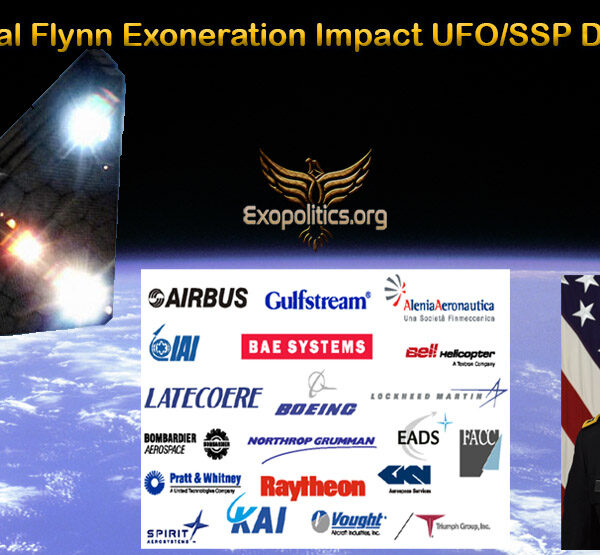 The dropping of all charges against Lt Gen Michael Flynn brings to an end a lengthy legal battle stemming from the Russian Collusion investigation of Donald Trump's presidential campaign and his subsequent administration. While there are certain to be powerful legal consequences for the perjury trap launched by senior FBI officials against Flynn, who had just begun his short stint as Trump's National Security Advisor, what remains to be answered is why was Flynn targeted? Did it have anything to do with Flynn's knowledge of UFOs, secret space programs and his new position where he could legally gain access to and disclose such information to Trump, who in turn would be able to disclose it to the general public?
It's important to emphasize that as a former Director of the Defense Intelligence Agency (DIA) from July 2012 to August 2014, Flynn would have been briefed on an extensive number of Unacknowledged Special Access Programs (USAPs) run by or involving the DIA. Perhaps even more significantly, he would have learned about those USAP's which the DIA Director and his Deputy had been denied access.
USAPs he would have been briefed about included a secret space program run by the US Air Force and the National Reconnaissance Office with the help of the National Security Agency and the DIA. The collaboration of these different Department of Defense entities in USAP's involving space is discussed in my USAF Secret Space Program: Shifting Extraterrestrial Alliances & Space Force (2019).
Additional USAPs run by major aerospace companies involving reverse engineering captured extraterrestrial technologies would have been of much interest to the DIA Director, despite lacking formal oversight responsibilities, as I will shortly show.
One of Flynn's responsibilities as DIA Director was to coordinate the gathering and analysis of intelligence data concerning the space capabilities of potential US military rivals. This included China which Flynn had extensively investigated as part of his intelligence portfolio during his military career.
At the same time, Flynn and his predecessors as DIA Directors were greatly interested in what major aerospace companies were researching, building, and deploying for their confidential "customers".
A clue into just how much a DIA Director and/or his deputy is briefed on secret space programs and the reverse engineering of captured alien technologies behind them is gained by examining the case of one of Flynn's predecessors, Vice Admiral Thomas Wilson, and what he knew of such programs.
On April 10, 1997, then Rear Admiral Wilson received an informal UFO briefing by former Apollo 14 astronaut Edgar Mitchell and Stephen Greer, an emergency room physician from North Carolina who would soon after launch the famed Disclosure Project. After Wilson was given information about an Unacknowledged Special Access Program (USAP) involving the reverse engineering of a recovered alien spacecraft, he looked into it and was denied access by three corporate officials even though he occupied the concurrent positions of Deputy Director of the DIA and Vice Director for Intelligence for the Joint Chiefs of Staff from November 1994 to September 1997.
Wilson was very unhappy with the situation and expressed his frustration to Mitchell and Greer who both publicly revealed elements of what had happened. In 2019, a 15-page document that Mitchell had acquired of a verbatim interview between Admiral Wilson and a prominent physicist, Dr. Eric Davis, surfaced after Mitchell's death, providing significantly more details of what had happened.
Wilson had appealed to the Special Access Program Oversight Committee to be granted access to a reverse engineering program run by the aerospace company but was denied. Furthermore, Wilson was threatened to stop his inquiries, or his military career would suffer.
Wilson acquiesced, and after a short assignment to the CIA, was subsequently promoted to Vice Admiral and became Director of the DIA from July 1999 to July 2002. Importantly, Wilson was backed by his superior, Lt General Patrick Hughes, who had sat in on the April 1997 "briefing" along with other DIA officials ensuring that the Wilson incident was now part of the institutional memory of the DIA rather than an isolated incident involving one official that would be forgotten.
Shortly after his July 2002 retirement, Wilson met with Davis in October and disclosed details of what had happened in the hope of learning more about the corporate-run program. I covered the October 2002 meeting in a series of three articles (see Part 1, Part 2, and Part 3).
What the Admiral Wilson affair tells us is that there is a tightly controlled secrecy system in place to restrict access to USAP's conducted by corporations that are actively reverse engineering extraterrestrial technologies. While DIA Directors have oversight of the end products produced for the Air Force and Navy – electromagnetically propelled antigravity spacecraft – they lack the formal power to investigate what's happening in corporate-run facilities, many of which are situated on military bases according to multiple insiders.
Consequently, it is certain that Lt General Flynn inherited the institutional memory of the Wilson incident when he became DIA Director in 2012. Flynn would not only have been officially briefed about USAPs related to an Air Force and NRO run secret space program, but also learned about which  corporations were conducting reverse engineering programs that he and the DIA did NOT have access to.
The Special Access Program Oversight Committee that denied Wilson access to one of these programs would presumably have similarly denied Flynn access if he had made similar inquiries. Consequently, Flynn would have known that a higher institutional authority would have been required to override the Special Access Program Oversight Committee in order to grant the DIA need-to-know access to such USAPs.
Consequently, the danger posed to the Deep State by Flynn being appointed Trump's National Security Advisor becomes all too clear. Flynn was in the position to advise Trump to grant the DIA Director and the National Security Advisor need-to-know access to corporate-run reverse engineering programs protected by the Special Access Programs Oversight Committee.
Furthermore, Flynn could arrange for an official briefing where Trump would learn about the secret space program that involved the USAF, NRO, NSA, and DIA. After such an official briefing, Trump would have been in a position to publicly disclose such information if he believed it was in the national interest.
The perjury trap set up by corrupt FBI/Deep State officials against General Flynn was not only a travesty of justice orchestrated by the Deep State to sabotage the Trump Presidency,  but was also to prevent Flynn advising Trump in ways that would undermine the decades-long secrecy system.
The exoneration of General Flynn makes it now possible for him to be reappointed to a senior position in the Trump administration, and to facilitate the disclosure of a secret space program and corporate-run alien reverse engineering USAPs.
© Michael E. Salla, Ph.D. Copyright Notice
Further Reading