Spanish Edition of Rise of the Red Dragon Now Available!
The Rise of the Red Dragon: Origins and Threat of China's Secret Space Program (2020) has been translated into Spanish and was released on September 25 in paperback and electronic editions through Amazon affiliates worldwide (click here).  A French edition is also available here. A German edition will be released in 2021. For the English version click here. What follows is the Spanish description of the book's contents. 
---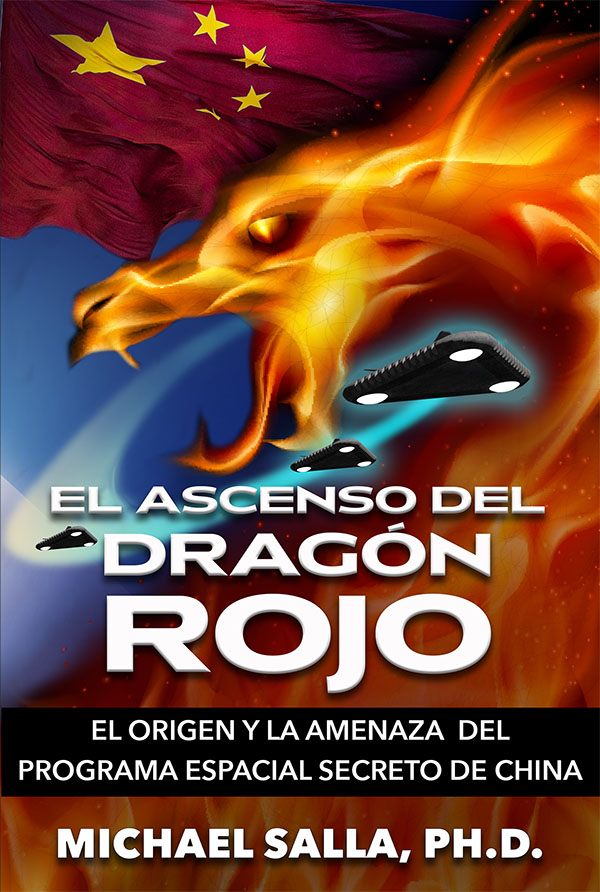 China ha experimentado un ascenso meteórico de remanso tecnológico, a una súper potencia militar en el espacio.
Esta increíble transición inició en la Fuerza Aérea de Estados unidos ¡Hace más de 75 años, dentro de sus Programas Espaciales Secretos! La clave fue un científico Chino extraordinariamente brillante, leal a los Estados Unidos, pero atacado por una extraña operación del FBI, y luego deportado a China. Este episodio finalmente llevó a un desarrollo de un Programa Espacial Secreto, ahora dirigido por Militares, que ahora desafían al Ejército Norteamericano en la Tierra y en el Espacio Ultraterrestre.
En este libro descubrirás:
•Los orígenes de China a través del trabajo del pionero Hsuen-Shen Tsien, quien llevó a China su conocimiento avanzado en Programas Espaciales Secretos Estadounidenses, y de la Alemania Nazi.
•Acerca de cómo son estudiadas en secreto, antiguas tecnologías de aviación, y de ingeniería inversa, las cuales se encontraban enterradas en las misteriosas pirámides de China.
•Artefactos exóticos de contactos extraterrestres, en regiones remotas del Tíbet, el Desierto de Gobi y la realidad detrás de las leyendas Shambala y Agartha.
•El espionaje tecnológico de China y el despliegue secreto de Armas Espaciales y Naves espaciales de propulsión electromagnética.
•La amenaza planteada por la China comunista para utilizar la Inteligencia Artificial y el 5G, para convertirse en una súper potencia dominante.
Para 2030 la economía de China superará a la de Estados Unidos, y China planea utilizar sus bastos recursos para proyectar su presencia en el Cosmos, de manera que conduzca a un aumento de confrontaciones Militares, con la recién creada Fuerza Aérea Espacial. ¿Están China y Estado Unidos destinados a enfrentarse en una guerra espacial cataclísmica? O se convertirán en socios estratégicos para guiar a la humanidad hacia una civilización galáctica?
Las ediciones de bolsillo y electrónicas ahora están disponibles para ordenar a través de Amazon.com
---
Note: Rise of the Red Dragon is also available in French on Amazon and on the publisher's page – Editions Ariane