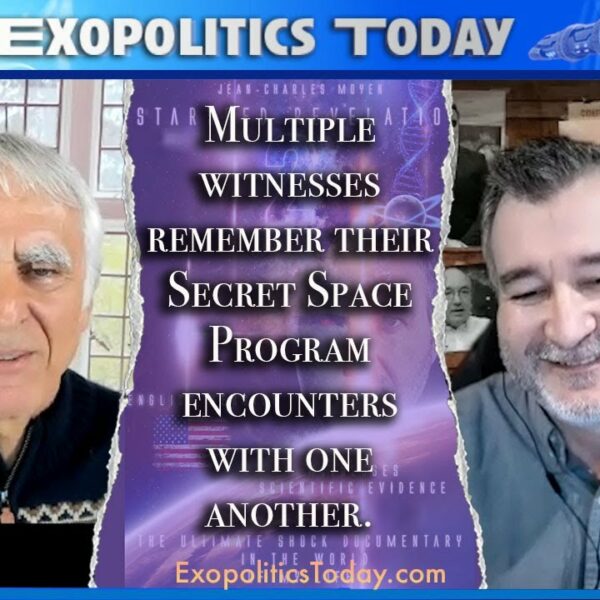 Jean Charles Moyen has had multiple encounters with extraterrestrial entities and has displayed paranormal abilities that led to him being eventually recruited into a joint US French Secret Space Program where he says he completed a "20 and back" tour of duty aboard aircraft carrier sized motherships called the Solaris and Excelsior.
In this Exopolitics Today interview, he discusses his recent meetings in Orlando, Florida, with several individuals who he recognized during secret space program service and/or through teleportation experiences. He describes the unique circumstances where he respectively met with Tony Rodrigues, Chris O'Connor, Elena Danaan, and JP.
In addition, Moyen discusses the release of the English dubbed version of his documentary, Starseed Revelations 2, where he presents extensive evidence supporting his extraordinary claims of extraterrestrial contact, teleportation, and encounters with Men in Black.
Watch Interview on YouTube, Rumble & Odysee

Audio Podcast on Apple, Spotify, or Google
Jean Charles Moyen's documentary Starseed Revelations 2 is now available on Vimeo.

Earlier documentaries/movies by Jean Charles Moyen
---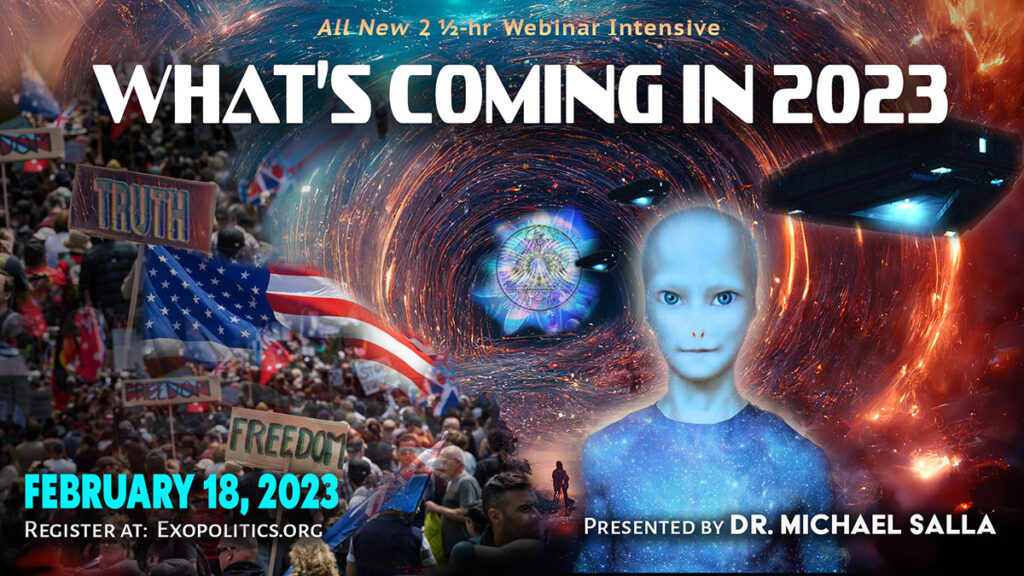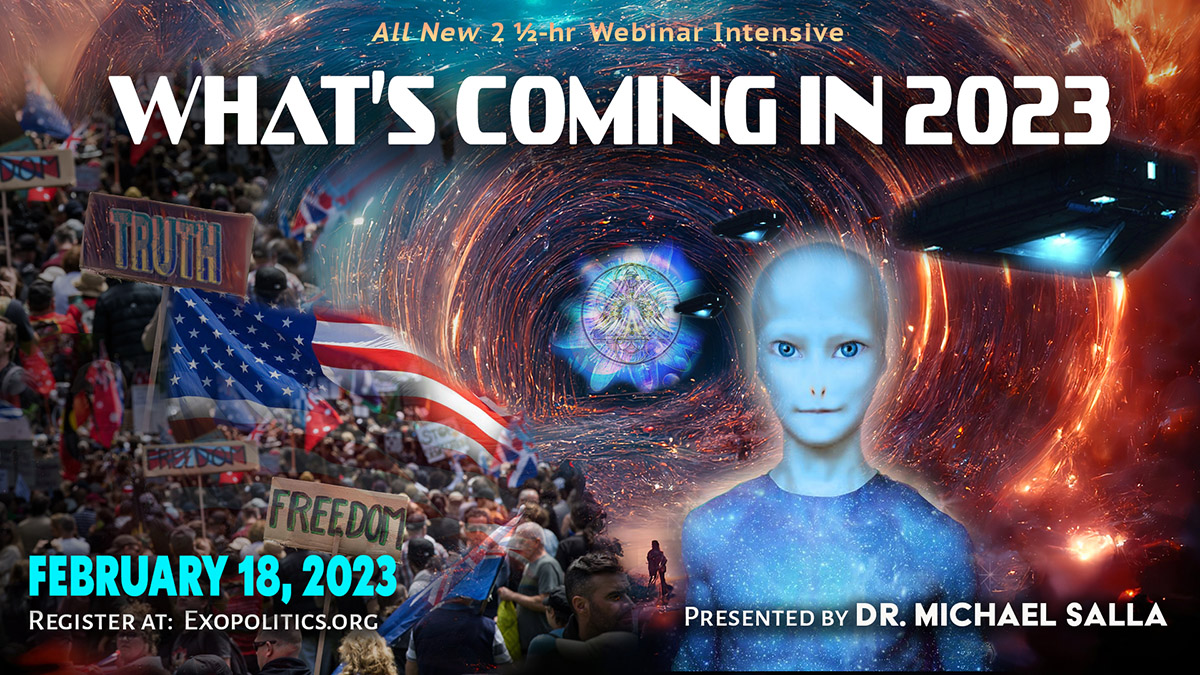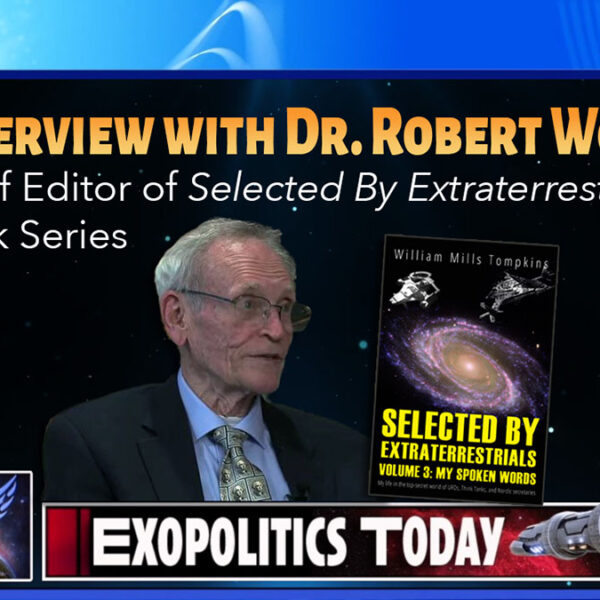 Dr. Robert Wood worked as an aerospace engineer and physicist for 43 years during which time he specialized on missile technology for Douglas Aircraft Company and its successor McDonnell Douglas. During the mid-1960s, he received significant funding to research UFOs to see if their propulsion technologies could be understood and reverse engineered. After his 1994 retirement he began working on the leaked Majestic Documents and was able to verify the authenticity of many of these controversial documents which can be found at MajesticDocuments.com.
Dr. Wood was the first UFO researcher to verify the authenticity of Bill Tompkins claims of having worked at a secret think tank, Advanced Design, hidden within Douglas Aircraft Company that designed kilometer(s) long spacecarriers for the US Navy, with the help of Nordic-looking extraterrestrials.
In this interview discussing the release of the third volume of Selected by Extraterrestrials, Dr. Wood discusses his first hand knowledge of key corporate officials that Tompkins worked under, the feasibility of a secret think tank at Douglas, Tompkins work with the US Navy during WWII, the Nazi secret space program established in Antarctica, the Nazi connection with Reptilians, and other issues.
Significantly, Dr. Wood asserted that the the Nordic extraterrestrials embedded at Douglas who Tompkins worked with, were members of the Galactic Federation of Worlds that several contactees have recently spoken about.
Interview available on YouTube and Rumble
Listen to Podcast on Apple, Spotify, or Google
Book 3 of Selected by Extraterrestrials is now available on Amazon 

Deep appreciation to Angelika Whitecliff for creating this video
More articles featuring Bill Tompkins testimony about the US Navy's secret space program are available here.
---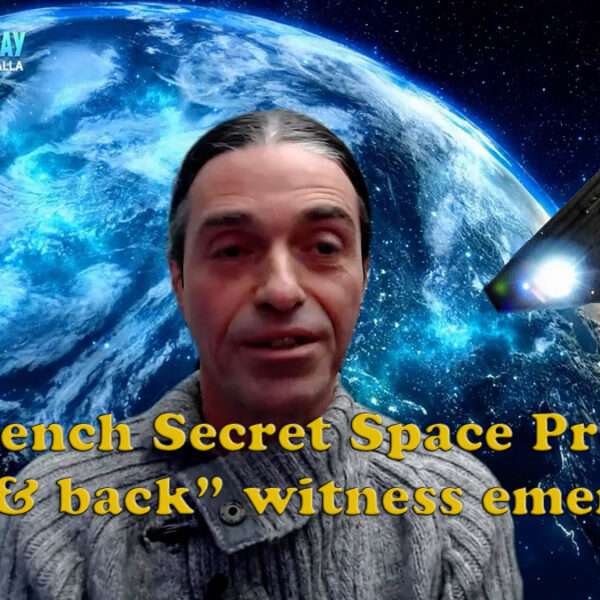 At age eight, David Rousseau was recruited into a secret space program jointly run by the US and France, and served for 20 years before being age-regressed and returned back in time to 1981. In this first interview for an English-speaking audience, David explains how an alien abduction at age six first brought him to the attention of secret space program authorities. He was recognized to have exceptional psychic and intuitive abilities which led to him accepting an offer by an American general, who spoke French, to join a joint secret space program.
In 1981, David was sent to Area 51 for his initial training and induction into a joint secret space program called "Solar Warden". He was then sent to serve on the "Solaris", one of at least two large spacecraft belonging to the US French Secret Space Program. There he met with Maria Orsic who trained him and other children to develop their psychic abilities. It was during his initial service on the Solaris, that David met Jean Charles Moyen (another US French secret space program participant), then aged 12, and they became firm friends and colleagues. Their mutual recognition 40 years later is discussed in the second volume of David's four volume series of books which was recently published in French, and will soon be available in English.
In this interview on Exopolitics Today, David Rousseau discusses his extraterrestrial experiences, service in the US French secret space program, covert missions to Mars, and knowledge of different extraterrestrial organizations interacting with humanity. David's public emergence, along with the testimony of Jean Charles Moyen, provide importance eyewitness accounts of the existence of a joint US French secret space program, and its evolution into an international secret space program involving other space faring nations.
Audio Podcast for Apple, Google, Anchor & Spotify available here
Many thanks to Malou Panchèvre for translating David Rousseau's interview.
If you wish to listen to David Rousseau's responses in French without the English translation, click here.
Thanks to David for permission to use images of Grays and Draconians he encountered.
David's Websites are https://davian-art.com & https://davidrousseau.net
Books available at: https://www.bledition.org

The English edition of David's first book is now available here.
Related Articles/Podcasts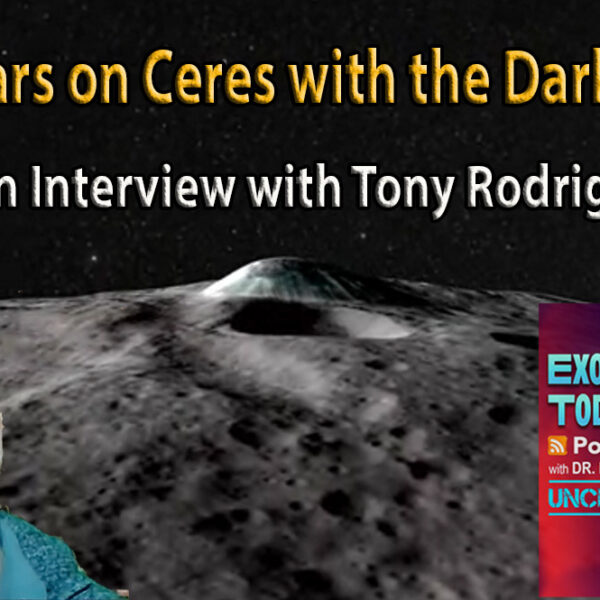 In this Exopolitics Today interview, Tony Rodrigues discusses the 20 years he spent as a slave which included 13 years working on a cargo space vessel based out of the Dark Fleet Ceres Colony. Tony begins by discussing his time in Peru and Seattle, Washington where he was exploited as a psychic and them as a sex slave before being "sold off" to the Dark Fleet. He discusses regular visits to Antarctica which was considered "High Command" by Dark Fleet personnel. He also describes routine visits to the US Navy facility at Diego Garcia where supplies were picked up for Dark Fleet operations. Tony has just released an autobiographical book account of his "20 and back" as a slave used by the Cabal and Dark Fleet.
Premieres Today at 8 am PST / 11 am EST on YouTube & Rumble
Audio Podcast for Apple, Google, Anchor & Spotify available here
Tony Rodrigues book, Ceres Colony Cavalier, is available on Amazon . His website is here.

Earlier Interviews with Tony Rodrigues

---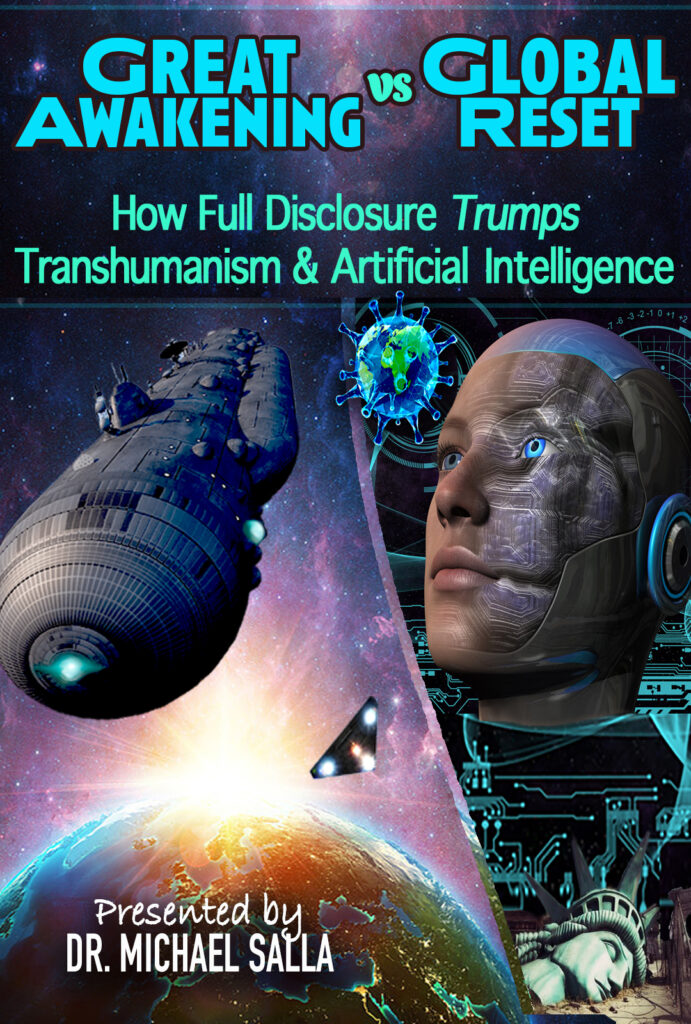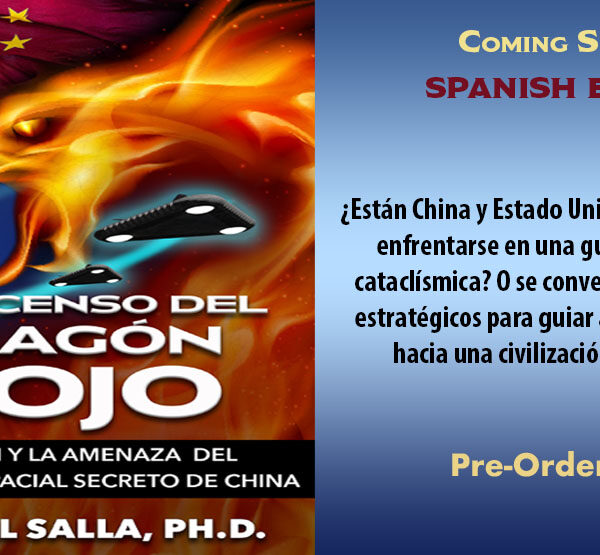 The Rise of the Red Dragon: Origins and Threat of China's Secret Space Program (2020) has been translated into Spanish and was released on September 25 in paperback and electronic editions through Amazon affiliates worldwide (click here).  A French edition is also available here. A German edition will be released in 2021. For the English version click here. What follows is the Spanish description of the book's contents. 
---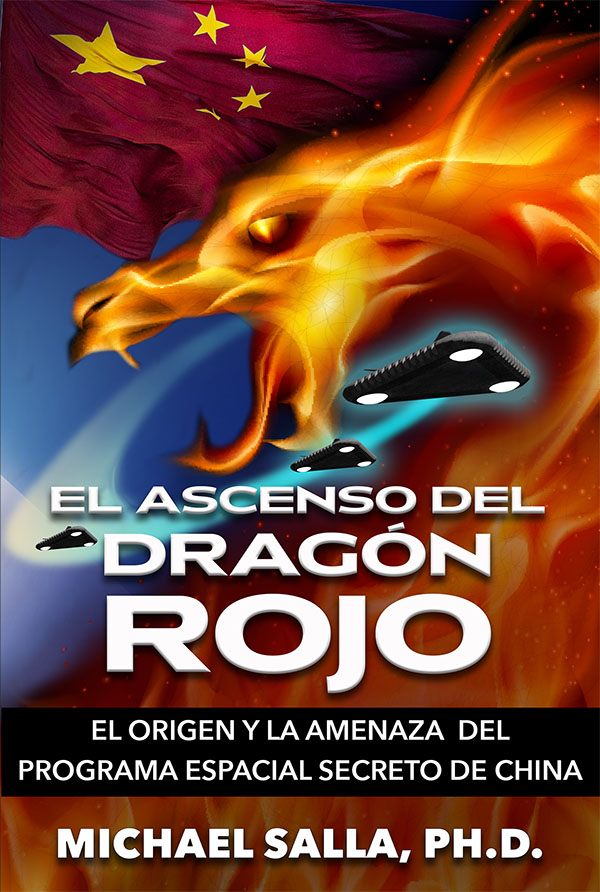 China ha experimentado un ascenso meteórico de remanso tecnológico, a una súper potencia militar en el espacio.
Esta increíble transición inició en la Fuerza Aérea de Estados unidos ¡Hace más de 75 años, dentro de sus Programas Espaciales Secretos! La clave fue un científico Chino extraordinariamente brillante, leal a los Estados Unidos, pero atacado por una extraña operación del FBI, y luego deportado a China. Este episodio finalmente llevó a un desarrollo de un Programa Espacial Secreto, ahora dirigido por Militares, que ahora desafían al Ejército Norteamericano en la Tierra y en el Espacio Ultraterrestre.
En este libro descubrirás:
•Los orígenes de China a través del trabajo del pionero Hsuen-Shen Tsien, quien llevó a China su conocimiento avanzado en Programas Espaciales Secretos Estadounidenses, y de la Alemania Nazi.
•Acerca de cómo son estudiadas en secreto, antiguas tecnologías de aviación, y de ingeniería inversa, las cuales se encontraban enterradas en las misteriosas pirámides de China.
•Artefactos exóticos de contactos extraterrestres, en regiones remotas del Tíbet, el Desierto de Gobi y la realidad detrás de las leyendas Shambala y Agartha.
•El espionaje tecnológico de China y el despliegue secreto de Armas Espaciales y Naves espaciales de propulsión electromagnética.
•La amenaza planteada por la China comunista para utilizar la Inteligencia Artificial y el 5G, para convertirse en una súper potencia dominante.
Para 2030 la economía de China superará a la de Estados Unidos, y China planea utilizar sus bastos recursos para proyectar su presencia en el Cosmos, de manera que conduzca a un aumento de confrontaciones Militares, con la recién creada Fuerza Aérea Espacial. ¿Están China y Estado Unidos destinados a enfrentarse en una guerra espacial cataclísmica? O se convertirán en socios estratégicos para guiar a la humanidad hacia una civilización galáctica?
Las ediciones de bolsillo y electrónicas ahora están disponibles para ordenar a través de Amazon.com
---
Note: Rise of the Red Dragon is also available in French on Amazon and on the publisher's page – Editions Ariane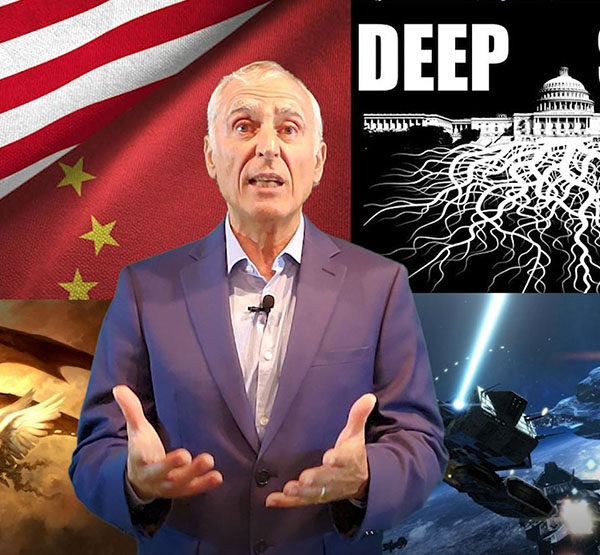 What are the origins of China's Secret Space Program, and how did the Deep State help China at critical points in its economic and scientific development? Why did the Deep State sponsor China's rise from a Technological Backwater into a Military Superpower in Space? How does Biblical Prophecy fit into the Deep State's plans for China? Answering these questions is critical to understanding unfolding events taking place today before our eyes! 
To purchase a recording of this Webinar click here.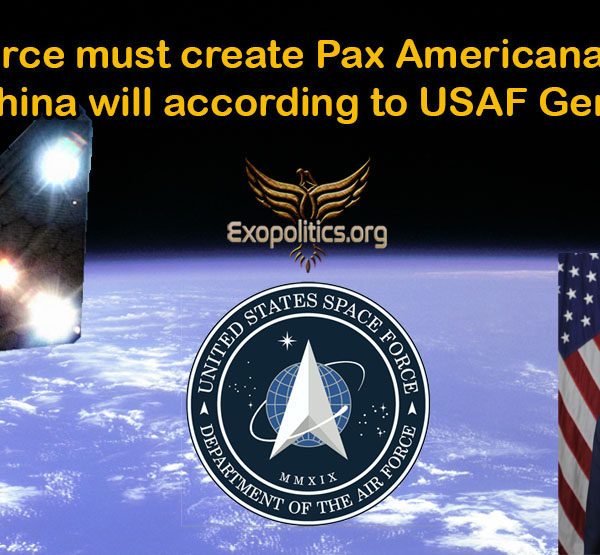 On January 17, 2019, newly retired US Air Force Lieutenant General Steven Kwast wrote an article in Politico about the need for Space Force to quickly break free of USAF strategic doctrine to create a "Pax Americana" in space otherwise China will quickly step into that role and take the strategic high ground. He explains that China is building a space navy with the equivalent of destroyers and cruisers, and that America must do the same. Is Kwast unaware that the USAF has already built a secret space program or is he laying the foundations for its future disclosure to the public?
Kwast retired from the USAF in September 2019 and gave a lecture two months later at Hillsdale College where he first presented his thinking about Space Force. In his Politico article, Kwast elaborates on many of the ideas he presented in his Hillsdale lecture.
Kwast begins his article by focusing on the future economy of space:
Space is so powerful and so full of resources that it will change the way humanity consumes energy, information, goods and services. It will also transform the way we travel more profoundly than the invention of the automobile and airplane combined. The newly established Space Force is imperative if we want to avoid war and manage this journey into the future of a new trillion-dollar space economy with the power to peacefully protect our people and values.
He warns that the USAF does not appreciate the strategic importance of protecting the future "trillion-dollar space economy", but China is:
The problem is that the Air Force is proposing a Space Force that will not protect the marketplace of space beyond earth's orbit. But China is.
Kwast is very critical of the Air Force approach to space and asserts that it doesn't have the right mindset for utilizing the full potential of space:
First, the Air Force is trapped in an industrial-age mindset. It is projecting power through air, space, and cyber yet does not properly consider the space geography beyond earth's orbit… In short, the current Air Force plan for the Space Force will lose the race to dominant the strategic high ground.
Kwast goes on to warn about the danger posed by China which is building a "guardian force" to protect its interests in the future "marketplace of space":
If America wants peace in space, it must supply some form of guardian force with the power to hold participants accountable to international law and American values. China is already building its guardian force. China is building a navy in space, with the equivalent of battleships and destroyers that can move fast and kill. America's satellites will be helpless to win against the superior speed and firepower in China's force.
He describes China's ability to destroy America's satellite communications system and the superior strategy it has developed for space:
China is winning the space race not because it builds better space equipment but because it has a superior strategy. For example, if China stays on its current path, it will deploy nuclear propulsion and solar power stations in space within 10 years. While China will claim that power stations in space can beam clean energy to anyone on Earth, the alarming fact is that the same capability can be used to turn off any portion of the American power grid, and has the ability to paralyze our military might anywhere on the planet.
Kwast concludes his article by asserting that Space Force needs to become independent of the Air Force thinking:
There is one simple action that can propel America to win. Congress must take steps to make the Space Force independent of the Air Force and give it the mission to defend the economy of space. If not it will evolve too slowly and lose this strategic high ground. There may not be time to recover.
Kwast's proposal that the US Space Force takes on the role of establishing a Pax Americana in space where US interests in the future "trillion-dollar space economy" has much support within the Trump administration.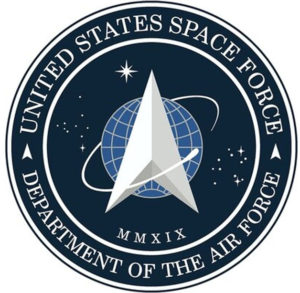 After the passage of the 2020 National Defense Authorization Act establishing the creation of Space Force, its newly created Chief of Space Operations, General Jay Raymond, has transferred 16,000 USAF personnel into Space Force, is converting USAF bases to "space bases", and approved a seal for the new service.
While Kwast lays out the need for a strategic doctrine of a Pax Americana in space involving the development of space cruisers and battleships, he does not appear aware that such a military force already exists. Is Kwast simply out of the loop about the antigravity vehicles of the USAF's secret space program or is he laying the foundation for the Air Force to disclose its existence?
In the US Air Force Secret Space Program, I lay out the historical documents and insider testimonies showing how the Air Force began deploying spacecraft using exotic antigravity propulsion systems in the 1970s. Since that time, the USAF's space arsenal has steadily grown into fleets of triangle, rectangle and saucer shaped space vehicles that dominate near-earth operations.
In short, the Pax Americana that Kwast forcefully argues needs to be established has existed for over four decades and China does not lead the way in establishing a "guardian force", but is instead quickly catching up to what the USAF did decades earlier. In fact, China is so quickly bridging the technology gap thanks to its huge economy and industrial espionage, that its military strategists are planning for China to become the new global and space hegemon by 2030, thanks to the unrestricted embrace of Artificial Intelligence.
A case can be made that Kwast was simply out of the loop of the existence of a USAF secret space program since his career assignments did not involve positions where he had a "need to know" of such a highly classified program. His last assignment was Commander of Air Education and Training Command in San Antonio, Texas.
It's also very possible that his justification of Space Force is designed to have the American public give uncritical support for the creation of a Pax Americana in space while covering up the fact that it was established decades ago, without the American public being informed. An inconvenient fact that is sure to make many angry over the decades-long delay in sharing the revolutionary advances in electromagnetic propulsion technologies, new energy systems and healing modalities that have been kept hidden from the general public.
© Michael E. Salla, Ph.D. Copyright Notice
Further Reading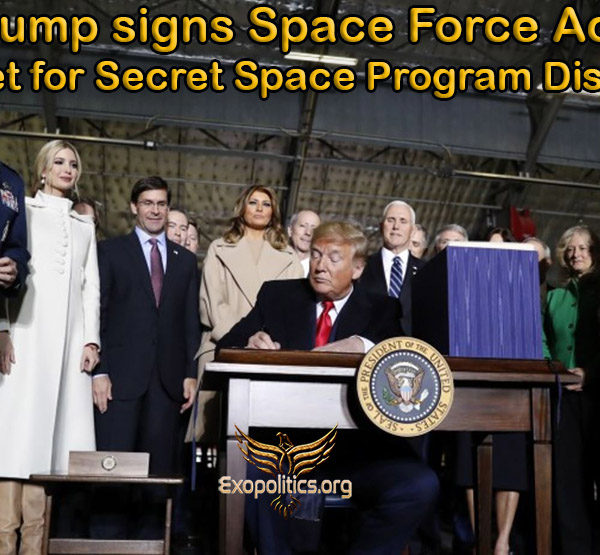 President Donald Trump signed the Space Force Act into law yesterday night. It was included in the omnibus 2020 National Defense Authorization Act (NDAA) funding Pentagon operations for another year, and officially creates a sixth branch of the military – US Space Force (USSF). Trump's signing sets the stage for some amazing disclosures of what the USAF has secretly deployed in space for decades.
The budget allocated to Space Force is a paltry $40 million for its first year of operations, which effectively covers little more than the costs of hiring 200 new personnel and changing signs for personnel transferring from Air Force Space Command to the new Space Force. Approximately 16,000  civilian and military personnel will transfer from Air Force Space Command, which currently hosts 26,000 personnel, to the new Space Force.
On the surface, there appears to be little to be excited about with the creation of Space Force, which will continue to operate with largely the same personal and commander of the current Air Force Space Command – General John "Jay" Raymond.
Space Force will operate under the authority of the Department of the Air Force as an independent military branch, a temporary compromise, according to President Trump who would like to see the creation of a Department of Space Force eventually.
Critically, General Raymond is also in charge of US Space Command, the Pentagon's newly created combatant command, which integrates the aerospace resources of the USAF, Army, Navy and USMC in combat operations around the world and outer space.
For the first year of Space Force's existence, General Raymond will be dual-hatted as Chief of Space Operations and Commander of Space Command. This will allow Space Force to closely coordinate with other branches of the US military that have assets in space.
The big change that lies ahead is what the USAF plans to do with the highly classified space program it has secretly developed and deployed with futuristic aerospace technologies dating back to the 1970s. Lieutenant General Steven Kwast (USAF ret.) recently mentioned some of the cutting edge technologies developed in classified Air Force laboratories in a November 2019 lecture:  
The technology is on the engineering benches today. But most Americans and most members of Congress have not had time to really look deeply at what is going on here. But I've had the benefit of 33 years of studying and becoming friends with these scientists. This technology can be built today with technology that is not developmental to deliver any human being from any place on planet Earth to any other place in less than an hour.
Less than a week before Trump signed the Space Force Act, the Secretary of the Air Force, Barbara Barrett, and Mike Rogers, one of the Congressman who co-sponsored the original bill for Space Force, both called for the USAF to declassify the advanced space technologies it has developed. Barrett said:
Declassifying some of what is currently held in secure vaults would be a good idea… You would have to be careful about what we declassify, but there is much more classified than what needs to be.
All the assets and personnel that clandestinely operate within the USAF secret space program will be transferred over to Space Force and the authority of General Raymond.
This will be welcomed by the commanders and personnel in the secret space program whose space activities have been classified so highly that it has negatively impacted career advancements and benefits when compared to their peers in more conventional Air Force programs.
The creation of Space Force sets the stage for the official disclosure of major components of the Air Force's secret space program which I have discussed in detail in the US Air Force Secret Space Program. Disclosure is likely to begin with antigravity vehicles such as the legendary TR-3B, a flying triangle that was first sighted in the late 1980s, and newer rectangle-shaped flying platforms, which were photographed near McDill Air Force base in 2018.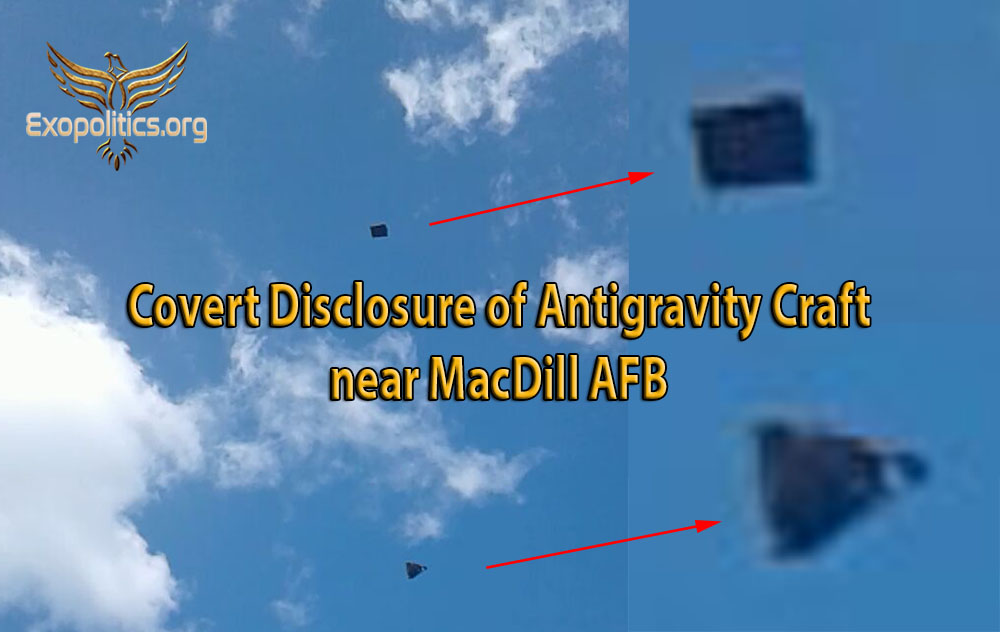 There are also disk-shaped flying saucer craft and stealth space stations that were jointly developed with the National Reconnaissance Office. More incredible are the "stargates" or traversable wormholes that have been secretly developed and used for decades according to multiple insiders.
The disclosure of these and other advanced technologies will be mind-boggling and revolutionize the aerospace industry. More importantly, for the Trump administration, they will help re-industrialize America and establish Space Force as the leading military power in space for decades to come.
© Michael E. Salla, Ph.D. Copyright Notice
Further Reading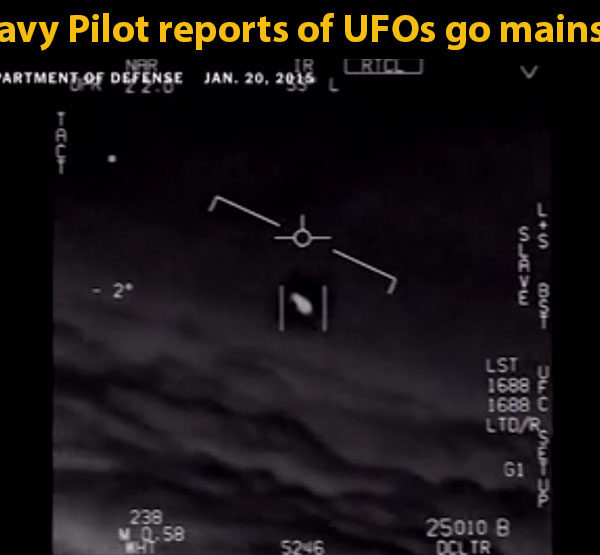 On May 26, 2019, the New York Times published a story about five US Navy pilots reporting UFO sightings in 2014 and 2015 off the coast of Florida. The story cites their descriptions of unknown craft that could fly at hypersonic speeds and hover over the ocean. Their reports were handed off to the Pentagon's Advanced Aerial Threat Identification Program (AATIP).
The five Navy pilots were interviewed by the New York Times reporters about the UFO sightings that occurred while they were conducting training maneuvers off the aircraft carrier Theodore Roosevelt before deployment to the Middle East. The Times reporters said that due to the 2014 and 2015 sightings, that the Navy upgraded its classified guidance for how pilots are to report UFOs, which now are officially referred to as Unexplained Aerial Phenomena (UAP).
A video was included of one of the UFO incidents where the pilots could be heard exclaiming: "Wow, what is that, man? Look at it fly!" The video had been released over a year earlier and was the subject of a March 12, 2018, Fox News interview with Luis Elizondo, the former Pentagon official, who headed AATIP from its 2007 up to 2017 when he retired in protest over the lack of support the program was receiving.
In the Times story, the pilots made clear that no known piloted aircraft could perform the UFO's complex aerial maneuvers:
What was strange, the pilots said, was that the video showed objects accelerating to hypersonic speed, making sudden stops and instantaneous turns — something beyond the physical limits of a human crew.
They speculated that the UFOs might be part of a highly advanced drone program that raised several safety issues due to the possibility of a midair collision. They refused to speculate further about the UFO's origins. Earlier in April 2019, the Navy issued new guidelines for reporting UFO sightings, and cited safety concerns as a factor for the need to improve the reporting process.
There are several important takeaways from this latest New York Times story that follows a December 16, 2017 story that analyzed similar sightings reported by Navy pilots back in 2004.
The first is that the US Navy is allowing its pilots to go on the public record about UFO sightings that have national security implications. This has effectively reversed a decades-long military policy dating back to 1954 called JANAP 146(C), which forbade military and civilian pilots discussing UFO sightings that were deemed to have national security implications. JANAP 146 referred to possible prosecution under Espionage Laws for unauthorized transmission of UFO sightings reported by military and civilian pilots that fell under the official reporting mechanism established by JANAP. 

The second takeaway is that the Pentagon is allowing official military surveillance video to be leaked to the public about a phenomenon which on the surface appears unknown, at least to the pilots witnessing them. It is more than likely, however, that the phenomenon is very well known to the military hierarchy who have sanctioned the leaking of the videos, which it needs to be emphasized are official Navy videos whose unauthorized disclosure carries severe penalties as JANAP 146 makes clear.
Third, the fact that the New York Times has released the story is sending a clear signal to other mainstream media sources that it is OK to discuss UFO sightings and their national security implications. We can, therefore, expect many more mainstream media stories about UFOs/UAPs in the near future as evidenced by multiple news sources immediately reporting on the Times story.
What can be concluded about the mainstream media's newfound enthusiasm to discuss pilot reports of UFO?
It's important to emphasize that there is no way the Pentagon would reverse its decades-long policy (JANAP 146) unless it was convinced that it could adequately explain the national security implications of UFO sightings. It's more than likely the video leaks and pilot interviews are part of an official disclosure process of advanced aerospace technologies that are well known to US military leaders.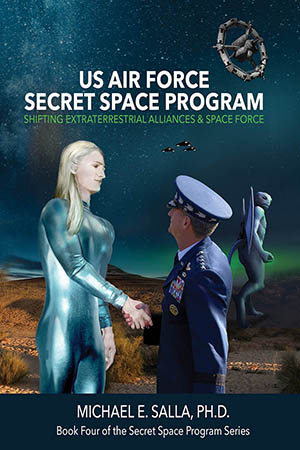 The Pentagon is slowly educating the public about advanced technologies it has secretly developed. There is abundant and compelling evidence that both the USAF and US Navy have developed secret space programs that utilize the kind of advanced aerospace technologies witnessed by the Navy pilots in the 2014/2015 and 2004 incidents.
It is most likely, however, that the US Air Force's arsenal of advanced aerospace technologies will be the first secret space program that is to be revealed given the abundance of evidence proving its existence as I have documented in the US Air Force Secret Space Program. While the Navy program focused on deep space operations, the Air Force focused on near Earth operations and its craft deployed technologies that will be easier to explain as human engineered.

It will help the unfolding UFO disclosure narrative greatly if US Navy pilots are bewildered by the advanced technologies they are witnessing, thereby pointing to such technologies belonging to another military service. This will deflect attention away from the Navy SSP to the Air Force's SSP.

It's becoming very clear that the Pentagon has decided to move forward with preparing the general public for future announcements of advanced aerospace technologies that have been secretly developed in highly classified programs. This will be used to explain the origins of many UFO sightings over the decades, including those witnessed by military pilots that were studied by AATIP. I for one, don't believe all UFO sightings can be explained as terrestrially developed advanced technologies, but certainly a great many are.
The advanced aerospace technologies secretly developed by the Air Force, as I explain in the US Air Force Secret Space Program, will be gradually disclosed with the official launch of Space Force, which is part of a long term strategic plan to eventually disclose and merge all advanced aerospace technologies developed by different branches of the US military.  In the meantime, to get more information about AATIP and multiple military pilot reports of UFOs since 2007, you can tune in this Friday to the official launch of the History Channel's, "Unidentified: Inside America's UFO Investigation".

© Michael E. Salla, Ph.D. Copyright Notice
Further Reading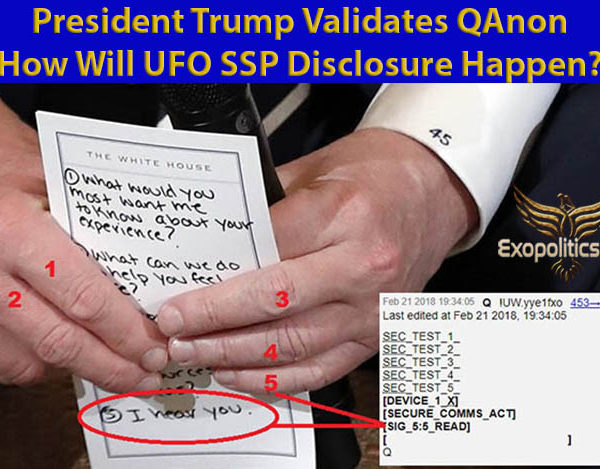 On February 21, President Donald Trump hosted a gathering of students, teachers and parents from the Majory Stoneman Douglas High School shooting tragedy. Just before the meeting began at 4:21 pm, President Trump was photographed showing some handheld notes on White House stationary with a list of five talking points he planned to use during the meeting.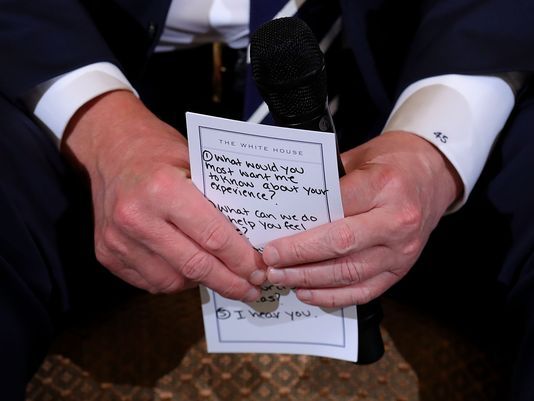 Unusually, Trump had the notes facing outward toward the cameras, rather than facing towards him which would be normal for any public speaker. This made it easy for the notes to be photographed leading to immediate media speculation about the appropriateness of Trump's talking points.

Only a few hours after the meeting, at 7:34 pm, EST, QAnon released a coded post referring to five security tests.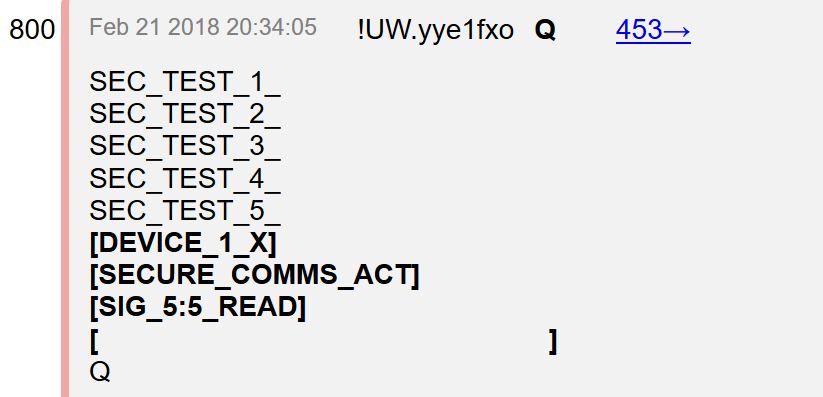 The next day, QAnon posted an image showing Trump holding the note, alongside the later coded message. Trump's hand placement, the five note's points, appeared to have a connection to QAnon's coded post.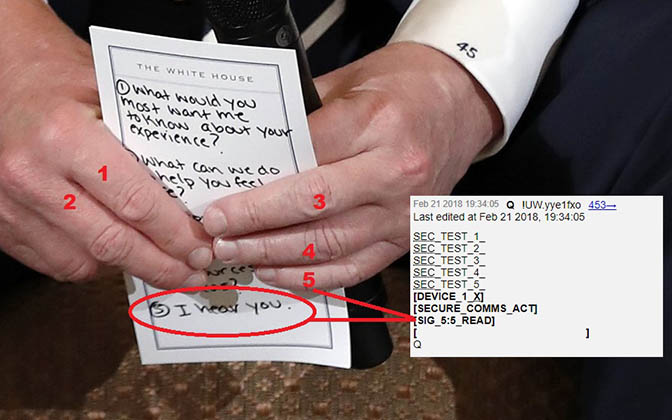 The message QAnon was transmitting was that Trump had deliberately turned his notes outward facing the camera in order to pass on a coded message.
QAnon was telling his audience that Trump was hearing the voices of the many estimated to number as much as twenty million (Q post 812), who have been following the QAnon material – "I hear you".
During the meeting itself, available on video, the notes are nowhere to be seen. Trump, only held the notes prior to the meeting's start. This tells us that these were just talking points for Trump to memorize before the meeting began and were then discarded.
It's possible that he accidently had the list of five points facing out prior to the start of the meeting, but its highly unusual for an experienced public speaker like Trump to do so. The more plausible explanation is that his action was deliberate.
Given the connection QAnon found in Trump's odd hand placement around the notes, and the coded message released only three hours later, this makes it clearer that Trump's action was deliberate and not accidental.
Consequently, it does appear that Trump was sending a coded message that corroborated the QAnon material, as investigative reporters such as Dr. Jerome Corsi contend.
If Trump was indeed passing on a coded message that both corroborated the February 21 security test, and that he was listening to people following the QAnon material, then some important conclusions can be drawn.
First, Donald Trump is aware of and endorsing the QAnon disclosures of classified information occurring on anonymous message boards. This conclusion supports the contention of Dr. Corsi that QAnon is a group of U.S. Army Military Intelligence officials that are disclosing classified information about real life events involving the White House.
Second, Donald Trump is actively participating in sending coded messages designed to legitimate the QAnon material, which confirms that his administration is directly connected with and supporting QAnon.
Third, President Trump is sanctioning the disclosure of classified information through QAnon's posts, which opens the door to read-in insiders to anonymously disclose classified information on a range of topics. This is significant since many insiders possessing classified information would not normally release it, unless authorized by a higher authority, such as Trump.
Finally, the Trump Administration is locked into a no holds barred struggle against Deep State actors and forces as explained in over 800 posts to date by QAnon.  These cover a multitude of issues concerning secret indictments, arrests of Deep State officials involved in pedophile networks, treasonous actions by Obama administration officials, and the January 13 false flag ballistic missile attack on Hawaii.
In addition, Corsi has claimed that Trump is very familiar with the cover-up of information concerning UFO's and Secret Space Programs. It's therefore very possible that QAnon will be the means by which advanced technologies secretly developed in Unacknowledged Special Access Programs will be disclosed to the world.
This leads us to a comment Trump made in his inauguration speech:  
We stand at the birth of a new millennium, ready to unlock the mysteries of space, to free the earth from the miseries of disease, and to harness the energies, industries and technologies of tomorrow.

It's therefore well worth closely monitoring QAnon's posts and President Trump's actions in supporting the release of classified information through anonymous whistleblowers, and what this is about to disclose about UFO's and secret space programs.
© Michael E. Salla, Ph.D. Copyright Notice
Further Reading