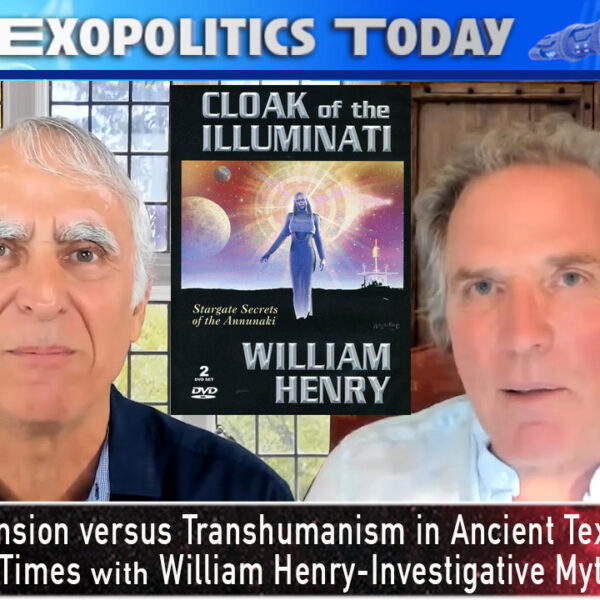 William Henry has been researching ancient texts and myths over the last three decades and has made many discoveries concerning extraterrestrial intervention, genetic engineering of humanity, ascension, and transhumanism that are all recorded far back in human history. He correctly predicted the growing problem of transhumanism in his 2002 book, Cloak of the Illuminati, and identified the key role of portals/stargates as a means of instantaneous transportation used by Anunnaki extraterrestrials and other off world visitors.
William is a leading proponent of the need for ascension via activation of the rainbow/light body to unleash the full human potential. He asserts this is the best means to offset the grave threat posed by the aggressive push for transhumanism by global elites who want to bio-engineer a new outer skin/exoskeleton for humanity modeled on the fictional Iron Man metal suit.
In his interview with Dr. Michael Salla, William explains why he decided to become an investigative mythologist, his discoveries about humanity's true history concerning extraterrestrials, how he recognized the threat of transhumanism decades before others, and his work in developing ascension classes around the world including his home in Nashville, Tennessee.
Interview Available on YouTube & Rumble
Audio Podcast on Apple, Spotify, or Google
William Henry's website is WilliamHenry.net
Information about his Oct 1-2 Ascension Class in Nashville is available here.

---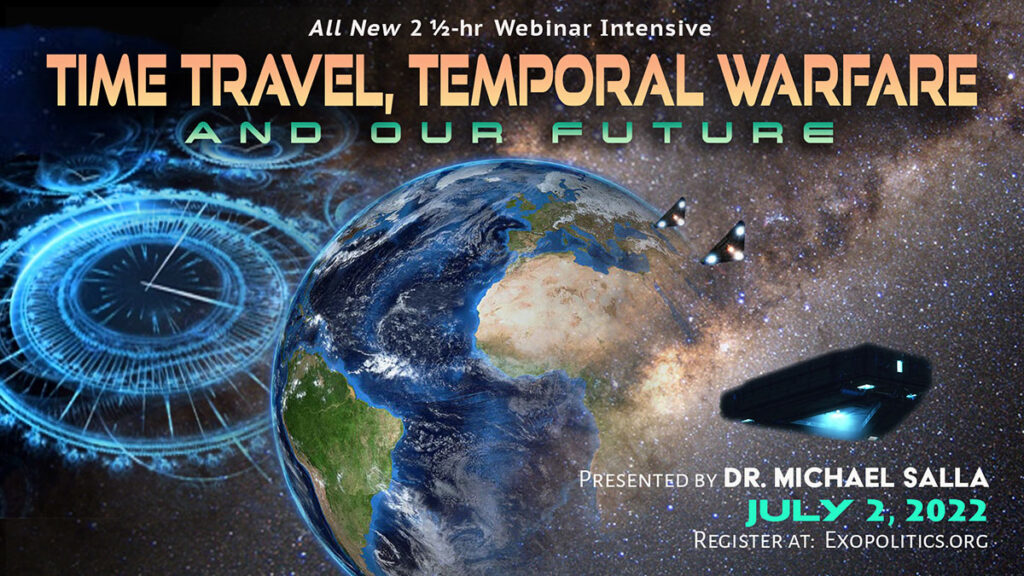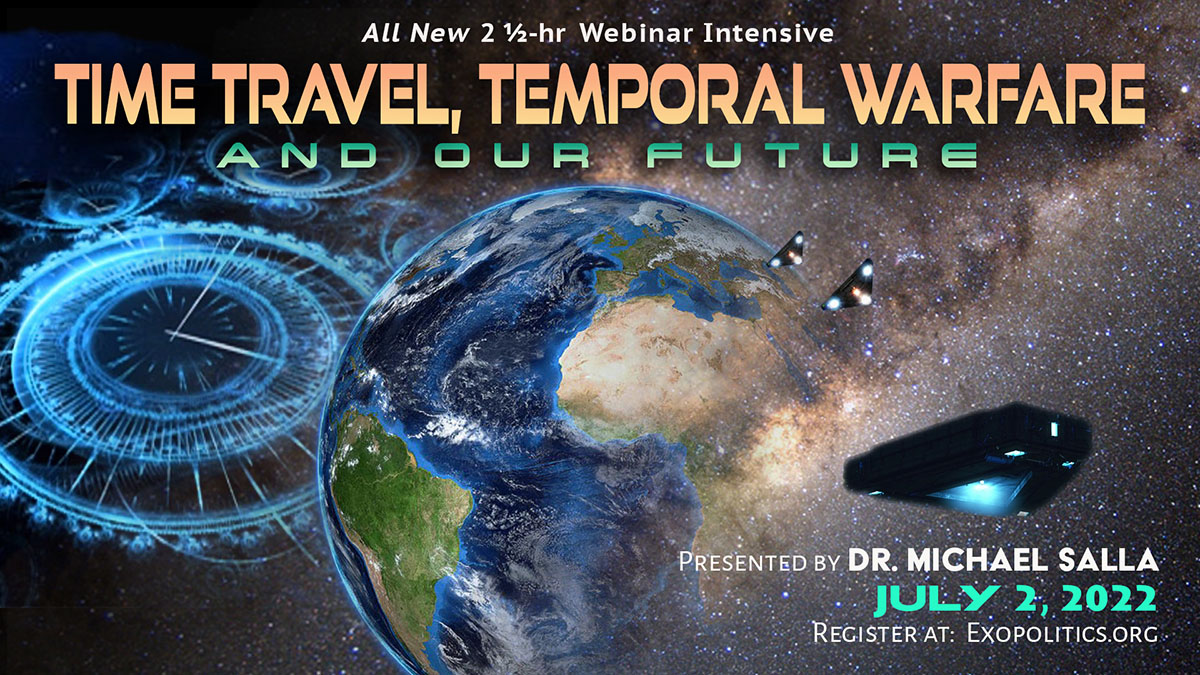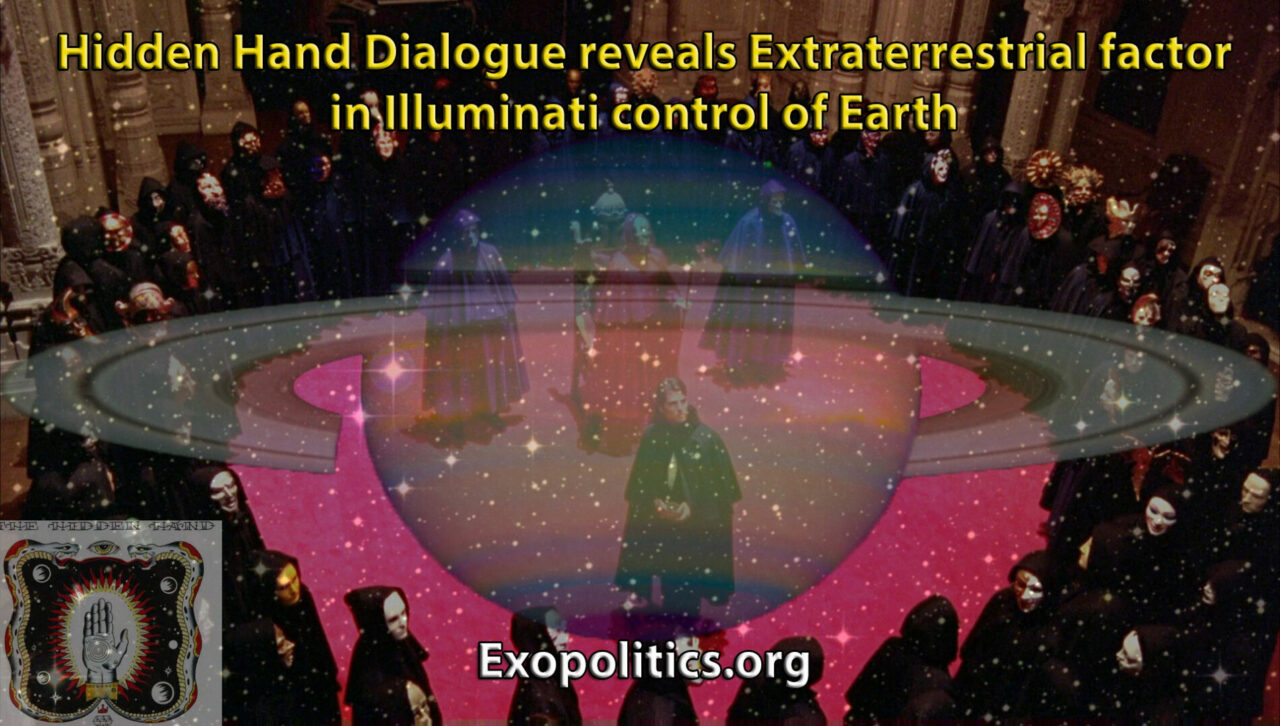 The "Hidden Hand Dialogue" is a set of questions and answers given by a self-described Illuminati insider and members of the Above Top Secret Forum that was recorded in October 2008. The insider responds to questions in a sincere and consistent way, and reveals valuable information about the secret control mechanisms used by an elite group of insiders he calls "The Family".
Among the many insights s/he gives is that the leadership of the family is very much aligned with a group of extraterrestrial visitors. If genuine, the Hidden Hand dialogues provide many answers to how our world is secretly run, how the extraterrestrial question applies to it, and what may happen as we approach what many describe as an "Ascension Event."
The Hidden Hand dialogue is based on the premise that secret elite groups control our planet and have been doing so for millennia. These elite groups have been described as the "Illuminati," the "Incunabula," "Nephilim," etc., in books such as Rule By Secrecy, Gods of Eden, and The Biggest Secret. The basic idea is that a select group of families with distinct bloodlines have accumulated power and pass this on from one generation to another. In fact, this is precisely how the insider (the "Hidden Hand") introduces him- or herself, and describes the group to which he belongs:
I am a generational member of a Ruling Bloodline Family, our Lineage can be traced back beyond antiquity. From the earliest times of your recorded "history", and beyond, our Family has been 'directing' the 'play' from behind the scenes, in one way or another. [Note: all Hidden Hand quotes are cited from here]
The Hidden Hand reveals the number of core bloodlines making up "The Family":
There are 13 'base' or 'core' original bloodlines. Yet there are many many other lines that spring from these, as do rivers from the oceans. If you imagine the 13 Original lines as Primary colour, that can be mixed to create a vast array of other colours, then you will have some comprehension. Again, no competition, just Family.
Hidden Hand describes the structure of the ruling bloodlines as follows:
In the grand scheme of things, the Line is not as important as the House, the House, is not as important as the Family. The Family is all. No matter the House or Line, we are One (truly international) Family. Imagine if you will, a body. A House would represent a vital organ or body part within the Body itself. Each part has an important role to play in the functioning of the whole, and to each of us, the 'whole' has our undivided loyalty. As I say, many lines, (far more than you are aware of), One Family.
So for example, a particular bloodline, the Rothschilds, is part of a House that controls international finances in this global Family.
Of the thirteen base bloodlines, the Hidden Hand says that only three are indigenous to Earth. The rest have off-world origins, the so called Fallen Angels or Nephilim as described in the Book of Enoch. S/he clearly identifies where the most power is found among the thirteen bloodlines:
"I want to be clear on this Bloodline issue. The ones you know, they are of earthly lineage. Yes, they have their place in the Family, but the Real Power lines, do not originate from this planet.
Further clarifying the identity of the most powerful bloodlines, the Hidden Hand says they derive from the "group soul" or entity known as Lucifer:
Our Creator, is the one you refer to as 'Lucifer', "The Light Bearer" and "Bright and Morning Star". Our Creator is not "The Devil" as he has been spuriously portrayed in your bible. Lucifer is what you would call a "Group Soul" or "Social Memory Complex", which has evolved to the level of the Sixth Density…. In appearance, were you to gaze upon Lucifer's fullest expression of our Being, the appearance would be that of a Sun or a "Bright Star". Or, when stepping down into a 3rd Density vibration, we would appear as what you may term an 'Angel' or 'Light Being'.
So while the Family is led by ten extraterrestrial bloodlines, all thirteen bloodlines see themselves as physical manifestations of Lucifer – a highly evolved spiritual being who has taken on the assignment of creating a negative polarity which gives humanity the opportunity to evolve by making better moral choices.
While this admission would lead to fundamentalist Christians describing the Family as devil worshippers, and extraterrestrials as demons, the Hidden Hand is suggesting that Lucifer is performing a form of spiritual service. Importantly, as I discuss later, the Family and its Luciferian power structure, is also a problem for extraterrestrial civilizations. This is how the Hidden Hand justifies why The Family engages in behaviors that many describe as evil:
[W]e need a very high percentage of Negative Polarity, if we are to achieve a Negative Harvest. In other words, we have to be Self-Service-Centred to an extreme degree, in order to become Negatively Harvested. This is why we work so hard to be as Negatively Polarized as we possibly can be.
Put simply, this means that the more highly negative or "evil" the Family is in maintaining its control over the rest of humanity, the more likely that the Family can achieve its ultimate goal. While this appears paradoxical, the Hidden Hand elaborates a complex philosophy as to why this is so.
Understand, that we HAVE to be Negative. That's what we were sent here to be. It is our contract, and it has always been to help you, by providing the "Catalyst" I spoke of earlier.
By "catalyst," the Hidden Hand means performing actions that force the rest of humanity to make important moral choices. He explains further:
[W]e must be as Negatively Polarized as possible. Service to Self in the extreme. Violence, War, Hatred, Greed, Control, Enslavement, Genocide, Torture, Moral Degradation, Prostitution, Drugs, all these things and more, they serve our purpose.
This is how the Family sanctions such highly negative behaviors as ritual human sacrifice, and child abuse as documented by researchers such as John DeCamp. The ultimate goal is to awaken humanity to take actions to stop these negative things from happening.
Stanley Kubrick's final movie, Eyes Wide Shut, revealed the power and rituals of the Illuminati/The Family. Kubrick was found dead shortly after its completion
Basically, the Hidden hand claims that the Family is teaching humanity to be more empathic. For most, empathy is a defining characteristic of our humanity. Not caring for others suffering from deprivation, acts of violence, would make us less than human.
For those belonging to the Family, empathy is something that would hold one back on the path to "negative polarity" which, paradoxically, will help humanity become more empathic. The paradox here is described by the Hidden Hand:
The ultimate paradox in all this, is that in this storyline we are all co-creating together, in order for us to be of the most Service to you, we must be utterly self serving. I do so love our Creator's sense of irony.
In answer to a question about a race of extraterrestrials called "Reptilians" being the real power group on the planet, the Hidden Hand claimed: "We are most certainly NOT Reptilian, and there is nothing remotely reptilian about the True Power Bloodlines." This is an important admission by the Hidden Hand.
While the most powerful elements of the Family are extraterrestrials, the Reptilian species has nothing to do with the real power behind the Family. This is contrary to what authors such as David Icke have been claiming that our world is secretly controlled by Reptilian entities.
What the Hidden Hand is suggesting instead is that there is a Luciferian group soul that is working in our Galaxy that has established power not only on our planet, but on other worlds. Reptilian worlds under the influence of the Family, or Luciferian entity, would be as highly manipulated as our own by off-world bloodlines. In other words, just as the Family has historically manipulated nations of our world into countless wars that increase the power of the Family, so too the Family has played a similar role in fomenting galactic wars.
In short, the Hidden Hand has not only revealed the secret power structure that manipulates life on our planet, but also the power structure that dominates many planets in our galaxy and beyond. This appears uncannily similar to the Star Wars saga where a group of dark spiritual entities called the Sith secretly infiltrate and take over political and spiritual organizations in the Galaxy.
If the Hidden Hand and his Luciferian peers belong to something similar to the Sith, is there a positive counterpart similar to the Jedi Knights? This is how the Hidden Hand describes the modern equivalent of the Jedi Knights – a positive polarity "Family":
There is such a family (or group more accurately), but you cannot see them, and neither are you aware of their existence. They help the planet from a secret "Inner" location, by the Quality of the Energy work they engage in and project outward to you, from the Source.
How accurate and genuine is the Hidden Hand? In terms of some predictions, s/he was way off. E.g.,
San Francisco and Damascus, will be uninhabitable by the end of 2010, possibly even sooner.  There will be raging tsunamis and widespread devastation; and a solar emission in late 2009 early 2010 that will cause major melting of the ice caps, and subsequent drastic rise in sea levels, leaving many (international) metropolitan areas underwater.
These failed predictions suggest that, even if genuine, the Hidden Hand and the Family are not infallible when it comes to predicting and/or controlling world events.
In terms of philosophy, the Hidden Hand dialogue is very consistent with the RA material (Law of One) which is the most widely cited set of channeled materials on the planet. The RA material (1981-1984) was the first to introduce concepts such as negative and positive polarities, densities, a Harvest around 2012, and social memory complexes that are repeatedly cited by the Hidden Hand.
The RA material also revealed that it was possible for a group of entities to spiritually evolve through densities by negative activities. This idea is unique to the RA material, and appears counter intuitive at first, but has a solid philosophical background to it. Importantly, the Hidden Hand cited the RA material as largely accurate, and a solid basis for understanding the metaphysical reality behind how our planet operates.
In terms of agenda, the Hidden Hand says that s/he has been instructed to participate in revealing the truth of Earth's hidden rulers since this is a requirement for the upcoming "Harvest." In the Harvest, all individuals are tested for their core ethical orientation for whether they evolve or not out of our third density existence, into a more refined fourth density.
The End of the Mayan Calendar (December 2012) was widely predicted to be when the Harvest would occur based on the work of authors such as John Major Jenkins. His 2002 book, Galactic Alignment: The Transformation of Consciousness According to Mayan, Egyptian, and Vedic Traditions, predicted that the Mayan Calender's end would coincide with a rare Galactic Alignment  of our solar system with the galactic core.
With what is widely viewed as an "uneventful" passage of 2012, many are now describing a forthcoming "Ascension Event" corresponding with other galactic processes. Among these is Corey Goode, who says that while he served in secret space programs from 1987-2007 he read classified reports about regions of the galaxy with "superwaves" that would eventually be encountered by our solar system.
It turns out that the Secret Space Programs and even some programs on Earth and the Black Ops programs had been studying a region of space that we were entering in the galaxy and some – what they had called "super waves" coming toward our solar system that were clouds of energetic particles. And, they knew that it was going to directly affect our solar system and our sun. And indeed, we have seen changes in the sun and changes in all the planets, occurring since at least that time period, if not, probably before. And this has been a slow change in the background-energy of our solar system. These are vibratory energy-waves that are ebbing and flowing into our solar system.
The superwaves would subsequently impact humanity in ways that could lead to profound changes, for better or worse. The critical factor according to Goode, is how well individuals can raise their consciousness and collectively co-create a better world.For some of these reasons, Goode claims that operatives in the secret space programs were encouraged to study the Ra Material (Law of one). This is consistent with what the Hidden Hand had earlier revealed about the Ra Material.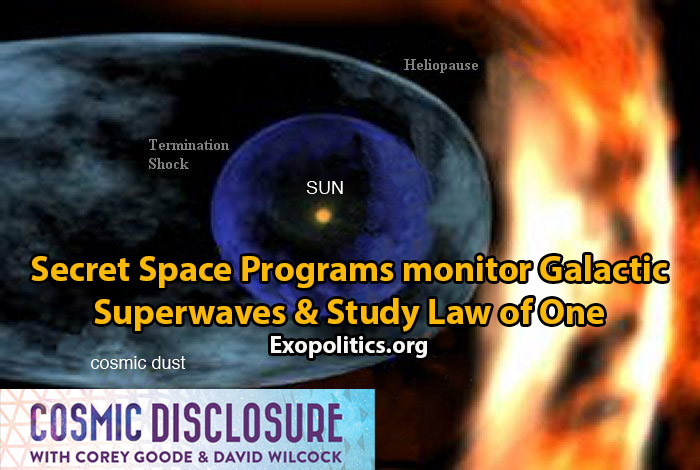 These predicted planetary and galactic changes therefore correspond to an Ascension Event allegedly foreseen as early as the 1980s, when, according to Goode, giant spheres belonging to very advanced extraterrestrial civilizations began entering our solar system.
Consequently, during the predicted "Ascension Event," individuals get to decide what is most important in their lives – the polarities of "service to self" or "service to other". Those in the middle, who haven't yet chosen a polarity, are at real risk during the Harvest according to the Hidden Hand and also in the RA material – which is consistent with Goode's more recent disclosures.
The agenda behind the Hidden Hand's revelation therefore appears to be very plausible given what has been described in the RA material, and more recently by Goode. Most importantly, the agenda may not be exclusive to Earth, but also applies to extraterrestrial worlds where "The Family" has great influence.
So what can one conclude from the Hidden Hand dialogue? In my opinion, it is a genuine revelation by an insider belonging to an organization called "The Family" that has both Earthly human and extraterrestrial membership. The Family has been secretly involved in ruling both the Earth and other planets through highly placed elites in key social and political institutions for centuries, if not millennia.
No one extraterrestrial race is the nexus of negative activities as mistakenly claimed by Icke and others. This includes Stephen Quayle's recent speculations about giants as demons who are being awakened from advanced stasis chambers to take over the planet. If my analysis is correct, then the giants, like any advanced conscious entity, can be subverted by "The Family" to adopt a Luciferian agenda.
The nexus of evil (or negative polarity) therefore comes from a Luciferian entity or group soul that has physically manifested itself in terms of a transnational and transgalactic elite called "The Family." Humanity and extraterrestrial civilizations have similar problems in dealing with "The Family," which has succeeded in attaining power to varying degrees in their respective societies, especially so as we continue to experience planetary and solar changes triggered by cosmic waves associated with a possible Ascension Event.
[NOTE: This is an updated version of an article first published on Nov 7, 2011].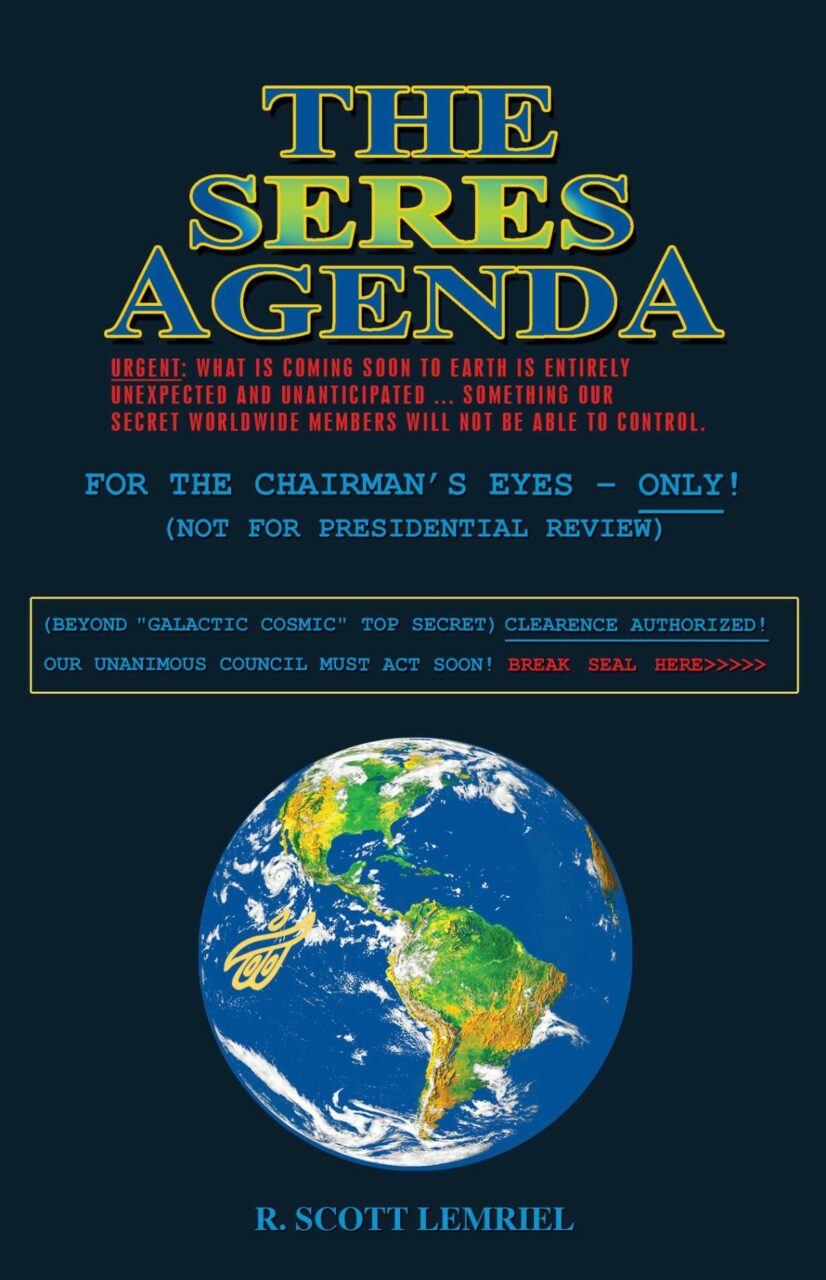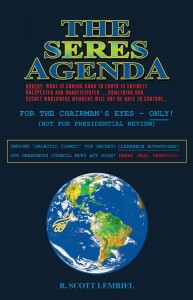 The Seres Agenda is a fiction based on fact novel that aims to expose the secret extraterrestrial control of Earth. A negative faction of Reptilian aliens has conspired with national elites over centuries to have a stranglehold on political and economic power. David Icke would be proud of the way Scott Lemriel spins a tale of malevolent human eating Reptilians with shape shifting technologies manipulating unwitting human elites. The pay day for the Reptilians is when they either succeed in manipulating the Earth into joining their vast empire, or engineering a planetary collapse where they can freely exploit a war torn planet.
Into this alarming situation emerges the good guys, the "Galactic Inter-dimensional Alliance of Free Worlds" that have been recently empowered by mysterious golden pyramids emerging throughout the known universe. The pyramids deliver a strange golden light, a new Ray, that instantly transforms evil into good by way of uplifting consciousness into higher dimensions. In short, the Ray transmitted by the golden pyramids is creating a universe wide ascension process whereby individuals, groups and civilizations can be uplifted into higher dimensions.
The Galactic Alliance has been successful in developing new technologies that act as conduits for the golden pyramid "ascension" Ray. The most nasty Reptilians imaginable are instantly transformed into back slapping good guys after being exposed to the golden light Ray of the pyramids which are spontaneously emerging in different places and sizes, and are being channeled through various technologies connected to the pyramids.
It emerges that the Reptilians were not all that different to the humans they were manipulating insofar as both had been exposed to subconscious programming – trauma based mind control – that prevented one from connecting to one's higher self or "atman." The Ray from the Golden pyramids immediately cut through the subconscious program and allow the connection between the higher self and conscious mind. Additionally, the Galactic Alliance has "mind liberation" technology in their advanced deprogramming chambers that removes the subconscious programming by exposing the painful traumas that were inserted at some point in a person's history that can stretch several lifetimes.
In the novel, we are given a steady dose of key characters and villans being subjected to the Galactic Alliance's mind liberation technology or the golden pyramids' new Ray as the means by which they see the light of day. There is no payback or revenge in this novel as transformed heroes, human elites and ruthless Reptilians all recognize how they were each duped by more manipulative beings that inflicted mind control on them. For the Reptilians, it's been 500,000 years since they were subjugated by a white winged Reptilian species from another dimension who manipulated the former into becoming the scourge of our galaxy.
The Seres Agenda is a heady mix of factual events, mysterious scientific phenomena and unbridled optimism. There is certainly much evidence to support the book's core premise that humanity is secretly being manipulated by extraterrestrials. One can read Jim Marrs well researched book, Rule by Secrecy to see how far back in human history one can go to discover elite human cooperation with an extraterrestrial group known as the Anunnaki, which Marrs suggests are Reptilians. More recently, we have had agreements reached by human elites and extraterrestrial groups in the US and other countries. These negotiated agreements are described in Exposing U.S. Government Policies on Extraterrestrial Life (2009). The idea of negotiated agreements between human elites and extraterrestrial burst into mainstream consciousness with a recent article by Iran's Fars News Agency that the US was controlled by Tall White aliens that were previously aligned with Nazi Germany. The Washington Post, Forbes, and many other mainstream media articles were now discussing a possibility that previously was considered too ridiculous to even consider let alone publish.
There is also much evidence to support the book's other key premise that positive human looking extraterrestrials are trying to assist humanity from behind the scenes. These human extraterrestrials have largely been cut out of the loop of elite decision making for the future of the planet earth due to the mendacity of elites who have secretly negotiated agreements with manipulative non-human extraterrestrials – Grays and Reptilians. The book, Galactic Diplomacy: Getting to Yes with ET, reveals the main extraterrestrial races involved in both manipulating and assisting the Earth. It is the latter category of extraterrestrials that receives little international media coverage given the dominant media focus on alien abductions and cattle mutilations.
In addition, it is also being discovered that the universe is experiencing a strange new phenomenon in the form of powerful bursts of information coming from black holes. Previously it was thought that black holes merely absorbed energy, now astronomers are confirming that they are being observed to emit powerful bursts of energy. Alex Collier, an alleged contactee with extraterrestrials from Andromeda, was among the first to claim that black holes are transmitting energy. He was told by his Andromedan contacts that the universe is experiencing new energies from black holes that are having a transformative effect on consciousness throughout the galaxy. Here we can think about universal ascension, the rapture, and similar concepts found in various new age and religious literatures. This energy coming out of black holes has some similarities to the new Ray being transmitted by the golden pyramids depicted in The Seres Agenda.
What I found fascinating was how the golden pyramid Ray altered DNA to the extent that individuals began being transformed into Ascended Beings that could instantaneously travel through space and time by the power of consciousness alone. I have described such beings as Celestials that according to Nikoli Kardarshev's typology of extraterrestrial civilizations are Type IV. In The Seres Agenda, the Seres are a group of very ancient Ascended Beings that are behind the ascension process that has Earth as a focal point for a universe wide ascension process. The Seres Agenda is an excellent primer for the fantastic opportunities that lie ahead for those willing to ride the wave of Universal Ascension.
Unfortunately, where the book fails to be persuasive is in its depiction of humans and aliens alike being immediately transformed by the ascension energies being transmitted by the golden pyramids. We are expected to believe that the free will choice of all when exposed to the Golden pyramid Ray is to be transformed into back slapping good guys in touch with their true self where they recognize the unity of life. To me that sounds overly optimistic. I think a more realistic scenario is depicted in a new book called From Contact to Ascension, where the "ascension energies" basically lead into a universe wide split in terms of a fundamental choice all intelligent life will need to make. There will be those that choose to "ascend" into the higher realms of unity consciousness and instant manifestation of ones most heartfelt desires, and those that like things pretty much the way they are in terms of dualistic belief systems. I certainly don't see adherents of fundamentalist religions making a free will choice to embrace and manifest the Higher Self, Atman or "God" within. Fundamentalists see such ideas as blasphemy and Luciferian, and will be only too happy to separate from the "unbelievers" of an all-powerful transcendent God that benignly rules over us as long as we follow the guidelines of a sacred text.
The Seres Agenda is thought provoking, entertaining and provides powerful insights into the hidden control system of planet Earth. It is particularly helpful in depicting the extent to which elites and their alien partners will go to maintain their power over the planet, even destroying it out of spite when their plans fail. The book does a fine job in describing the countervailing power of human looking extraterrestrials and Ascended Beings assisting our planet despite the constraints placed upon them by the negotiated agreements between human elites and their Reptilian/Gray extraterrestrial partners. The book's most important contribution is that it describes a near future based on the ideas of full disclosure of extraterrestrial life and a universe wide ascension process. Imagine a future where you live in a utopian world with greatly enhanced personal abilities where you can instantly manifest your most cherished dreams. While ascension might not be for all, it undoubtedly will affect all. I highly recommend the Seres Agenda as well worth reading and preparing yourself for life changing events in a corner of the galaxy close to you.
For further information visit Scott Lemriel's Website
© Copyright 2014. Michael E. Salla, Ph.D. Exopolitics.org
This article is copyright © and should not be added in its entirety on other websites or email lists. Permission is granted to include an extract (e.g., introductory paragraph) of this article on website or email lists with a link to the original.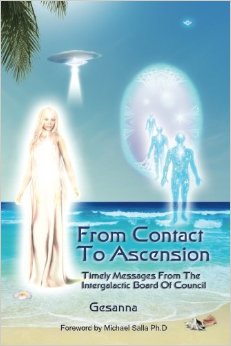 The main idea in a new book officially launched today, From Contact to Ascension: Timely Information from members of the Intergalactic Board of Council, is that not only the Earth, but the universe is undergoing an ascension process whereby life as we know it is about to change dramatically. We are told that the physical universe is evolving whereby lower energy frequencies are about to end. Incarnated souls will be facing a choice between moving into an ascended state of being described as the "upper triad" comprising the 5th, 6th, and 7th dimensions, or remaining in their present state described as the lower triad of 1st, 2nd and 3rd dimensions. While the upper triad is characterized by an all pervasive unity or "singularity consciousness" where all life is interconnected and unfolds in divine harmony, the lower triad is comprised of "duality consciousness" where individuals live by values based on right/wrong, good/bad, etc. Those choosing to remain in the "lower triad" will "migrate" into worlds in a new physical universe where they will incarnate in new bodies and become the creators of new dualistic value systems for the worlds they inhabit.
Those choosing to ascend, along with other souls, planets, and suns of this physical universe, will remain on the Earth as it also ascends into the upper triad. Ascending souls will do so by remaining in their physical bodies which will return to an original blueprint of perfect health and vitality. In the new Earth, ascended souls will be able to instantly manifest their personal will, leading quickly to a complete overhaul of all technology and physical structures very similar to what Arthur C. Clark described in Childhood's End.
"Volunteer souls" that have ascended in a previous life time, but incarnated on Earth to assist it in its ascension process will be given the choice of keeping their present physical body, or regaining their ascended body that is being held in stasis in the upper triad. The ascension process involves not just sentient life, but also planets and suns.
While there have been a number of channeled books that have spoken about a coming harvest of souls to different destinations, From Contact to Ascension is the first to offer such a framework for the universe as a whole. In other words, the universe as we know it, the myriad of star systems and highly evolved civilizations, is about to change dramatically. Individual souls, planets and suns will be choosing whether or not they will ascend in this universe, or migrate to an entirely new physical universe. A kind of universal graduation day, where all options are honored as choices are made by the myriad forms of life making up our universe.
The source of the information for From Contact to Ascension claim to be a council of Ascended Beings calling itself the Intergalactic Board of Council (IBOC), speaking through a human channel. The IBOC allegedly are a universe wide association of beings that have evolved from different worlds and galaxies, based on a universal state of mind they call "singularity consciousness." I have previously described such beings as "celestials" that can be categorized as Type IV extraterrestrials according to modified typology based on the work of Nikoli Kardashev (1964).  Based on my research into the available literature on Ascended Beings, they have been helping humanity for millennia in raising our consciousness in order to deal with advanced extraterrestrial technologies that have become available in various eras. Now, the IBOC is here to help humanity deal with the challenges posed by the universe wide ascension process.
The IBOC spokesperson, An T'Na speaks through their selected channel or "oracle", Gesanna, who currently resides on the Big Island of Hawaii in the Pahoa region. I have personally known Gesanna for eight years after she volunteered to assist in the work of the Exopolitics Institute which I had founded in 2005. She has also volunteered with various public information programs of observatories situated at Mauna Kea, Big Island of Hawaii. My personal opinion of Gesanna is that she is a well-grounded person not given to flights of fancy. She describes her own personal journey to becoming an oracle for the IBOC as beginning with her initial resistance to the information. Gesanna eventually accepted the authenticity of the telepathic information she was receiving and began verbally channeling the IBOC to a small group in Roswell, New Mexico in early 2013. Her initial four IBOC Communiques were taped and then transcribed. The six subsequent communiques, to date, have been psychographically received and released.
When I first read the information in the IBOC communications, it immediately resonated as something worth taking seriously. I have been familiar with the work of many channelers, and I consider the communiqués received by Gesanna to be on par with the best. Here I'm thinking primarily about the RA Material, which is widely respected as among the best, if not the best ET/UFO related channeled material. The RA material also describes an evolutionary process of Ascension and how this impacts on different worlds and societies. What Gesanna has transmitted from An T'na/IBOC takes us to a new level of understanding what Ascension means for us personally, and also what it means for the universe as a whole. Can the universe itself ascend in a way that ends physical live as we know it? This is the most dramatic piece of information contained in the Communiques and it's worth considering whether such a process is possible.
Recently, there has been much scientific interest in the discovery of the Higgs Boson particle that was first theorized in 1964. The building of the Large Hadron Collider in Switzerland from 1998 to 2008 was largely undertaken to confirm whether or not something called the "Higgs Field" existed, and this could be done by discovering an associated particle called the Higgs Boson. The discovery of the Higgs Boson in 2012 simultaneously confirmed the existence of the Higgs Field. The importance of the Higgs Field is that it is what gives the fundamental particles of the physical universe their mass. Without the Higgs Field, electrons, protons, etc., would have no mass which would mean that the universe, as we know it, could not exist.
What scientists have found with the confirmation of the Higgs Field is that it is inherently unstable. Due to the size of the Higgs Boson particle, the universe wide Higgs Field can change at any time which would mean that the mass of fundamental particles would also change. A change in the Higgs Field where mass increased, would lead to particles having a stronger gravitational force of attraction. This would lead to the physical universe imploding in the manner described as the "Big Crunch", which is the reverse of the Big Bang. Rather than the Big Crunch being a remote possibility billions of years in our future, it is going to happen in the near future according to the IBOC. Such an alarming possibility has recently been the subject of a number of scientific studies speculating about what is known so far about the Higgs Field. Scientific American recently published an article titled, "How the Higgs Boson Might Spell Doom for the Universe," and announced:
 Under the simplest assumptions, the measured mass of the Higgs could mean the universe is unstable and destined to fall apart." But don't worry—it won't happen for billions of eons.
Scientists from the University of Southern Denmark were not as confident that the universe would fall apart billions of years in the future. In a Press Release titled: "Collapse of the universe is closer than ever before," the University of Southern Denmark announced:
 Maybe it happens tomorrow. Maybe in a billion years. Physicists have long predicted that the universe may one day collapse, and that everything in it will be compressed to a small hard ball. New calculations from physicists at the University of Southern Denmark now confirm this prediction – and they also conclude that the risk of a collapse is even greater than previously thought.
The IBOC claims that this universe wide ascension process involving a dissolution of the "physical universe" is known on many worlds. The leaders on some worlds inform their citizenry, who then make the choice to ascend with the current universe, or migrate to a new universe. No judgment is held as to which choice is made as it is implicitly understood that the choice is what the indwelling soul of an individual, planet or sun, desires. On Earth, the ruling elite have chosen not to inform their citizenry with the purpose of creating as much chaos and confusion as possible to minimize the number of individual souls that will choose the ascension path. The IBOC tells us that the Earth itself, as a planetary embodied soul, has chosen to Ascend, and indeed has begun doing so.
From Contact to Ascension tells about frequency jamming technologies that have been developed to cut off the connection between the brain and soul. Cell phone technologies in particular achieve this subtle goal which results in increased materiality. Generally speaking, the communication technologies that have become a mainstay of our post-industrial society, have the effect of cutting off the connection between soul and brain, thereby making humanity easier to manipulate. The solution according to IBOC is to spend more time attuning to nature since the Earth herself has chosen to ascend. Spending time in nature, whether it is by the ocean, in forests, in gardens, etc., all help to reestablish the vital connection between the soul and brain that is vital for the ascension process that is envisaged to take between 20-25 years to complete for the Earth.
In addition to the ascension process, the IBOC tells us about an upcoming "Contact Event" that involves extraterrestrials openly appearing and interacting with humanity. This will be relatively soon according to the IBOC. The upcoming Contact Event comprises two broad groupings of extraterrestrials. There will be ascending extraterrestrials, those who like ascending human souls, will evolve with the Earth and other planets to the upper triad. There will also be non-ascending or migrating extraterrestrials, who will be traveling to a new universe. The choice of which extraterrestrial group to work with will be up to each individual based on their stance on the ascension process.
A vitally important distinction is made between "public disclosure" and "official disclosure" by the IBOC. Public disclosure refers to efforts by private citizens that have established contact with extraterrestrials to share this information with the public in an unrestricted uncensored way. It is through public disclosure that the world will learn the truth about the different groups of extraterrestrials interacting with our planet. Public disclosure will also reveal the existence of the benevolent extraterrestrials and ascended beings that are helping humanity deal with its many problems, and prepare interested individuals for the upcoming Ascension.
Official disclosure is a contingency plan devised by government and corporate entities involved in the decades-long extraterrestrial cover up to reveal some aspects of the existence of extraterrestrial life. This would be done deceptively in order to maintain the agendas and power bases of secret government/corporate entities. Official disclosure would focus on fearful scenarios that mislead the public about "evil aliens" in a way that results in political representatives giving carte blanche to the national security apparatus to deal with extraterrestials as they see fit.
The IBOC thereby strongly recommends that public disclosure efforts are accelerated so that it preempts the official disclosure plan that is waiting in the wings to be released.  The IBOC recommends a world-wide program of citizen initiatives to educate the public about extraterrestrial life. Benevolent extraterrestrials and Ascended Beings would assist the public disclosure initiatives wherever necessary. The main benefit of the upcoming Contact Event is that individuals that are ready for it will receive the information they need in order to deal with the ascension process.
From Contact to Ascension: Timely Information from members of the Intergalactic Board of Council, gives the reader much material to seriously consider. A universe-wide ascension process, Ascended Beings silently assisting us, extraterrestrial contact, dissolution of the physical universe as we know it, etc. How much of the material is accurate and true? In my opinion, there is much in the IBOC that is consistent with what science is now telling us about the stability of the universe, and what other respected channeled sources such as the RA material have been telling us about Ascension. As far as extraterrestrial contact is concerned, I agree with the IBOC that it is imminent. This is reflected in the ongoing public disclosure events happening around the planet, and the saturation media coverage of the possibility of extraterrestrial life emerging from the ongoing scientific confirmation of habitable exoplanets.
The IBOC communiques are available for free online or in book form. Ultimately, it's up to each reader to decide the relevance of the IBOC communiques for their lives. Whatever your personal choice, there is little doubt that in the next 20-25 years, life as we know it is going to change in ways that will seem fantastic to us in our present circumstances. I highly recommend being open to the possibility that the insights in the IBOC communiques are navigation beacons for a fantastic journey that lies ahead.
Michael E. Salla, M.A., Ph.D.
Founder, Exopolitics Institute
Jan 13, 2014
Further Information:
Contact2Ascension website