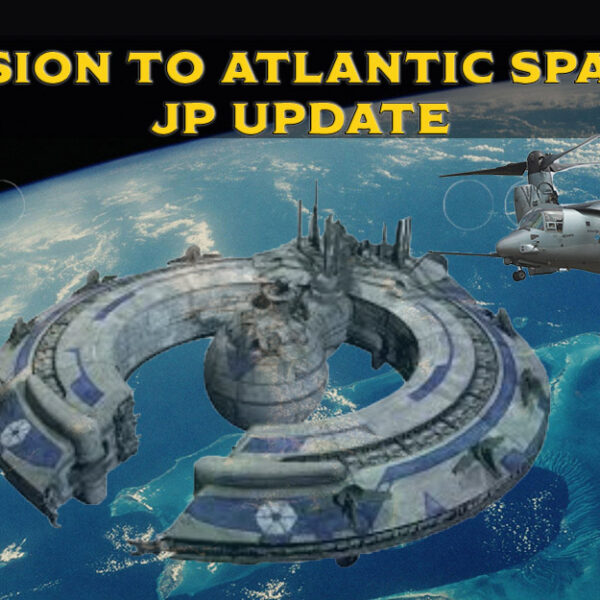 JP is currently serving with the US Army and on May 20, 2022, completed his 3rd covert mission to a space ark submerged at the bottom of the Atlantic Ocean. In this Exopolitics Today interview JP discusses what he and other members from a mixed team of 20 military and scientific personnel encountered in the space ark located somewhere in the Bermuda triangle region.
JP discusses the powerful electromagnetic pulses that the space ark generates from time to time when it activates, and how this may explain the decades long Bermuda Triangle mystery. He explains a training area inside the ark involving a series of connected rooms that have different degrees of weightlessness. JP also revealed star charts hidden in the mysterious hieroglyphs found throughout the ark. He also describes celestial music and songs emanating from the ark walls that generate feelings of bliss and peacefulness.
Audio Podcast on Apple, Spotify, & Google
To learn more about JP and his disclosures, along with supporting photos & video click here. 
Many thanks to Angelika Whitecliff for editing the audio portion of this video.
Michael Salla, Ph.D.
Related Articles/Podcasts
---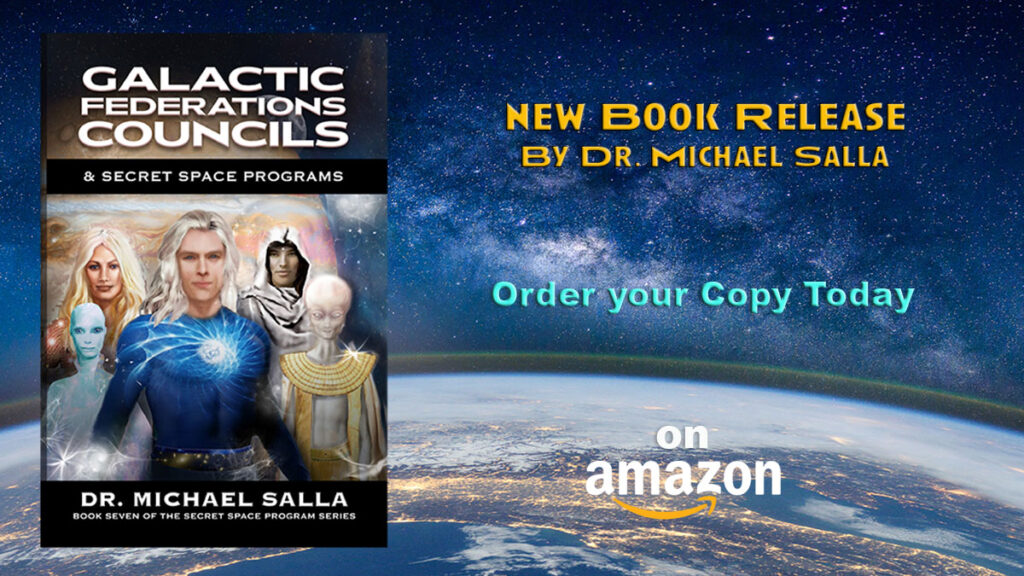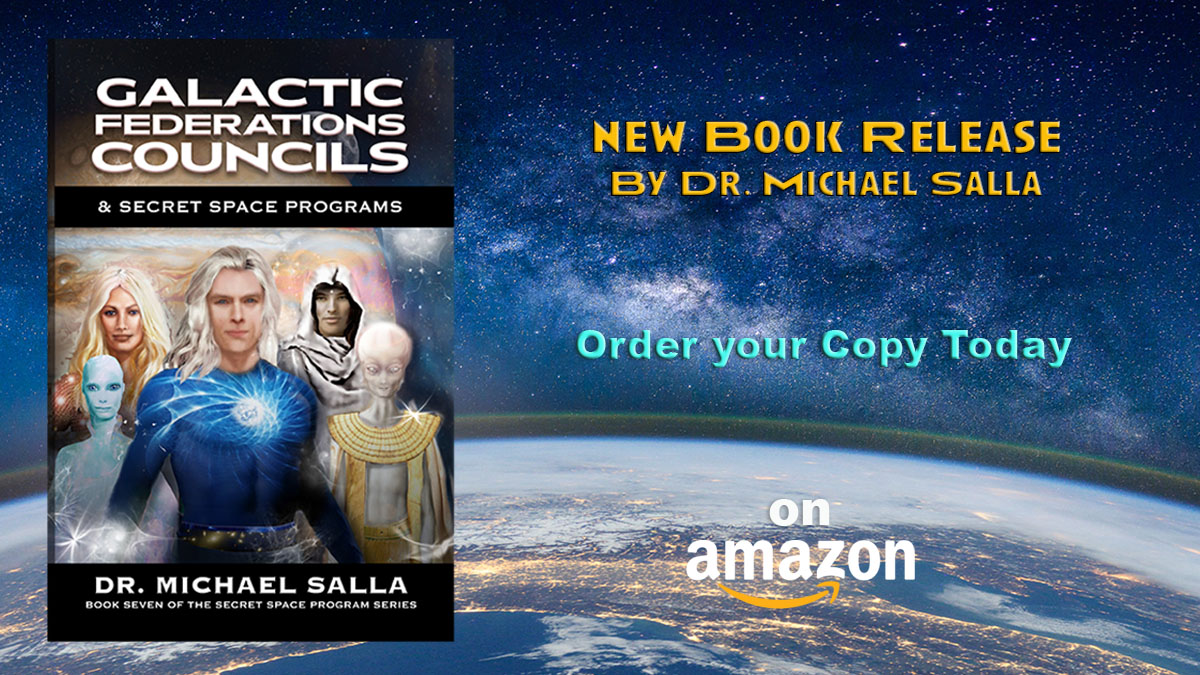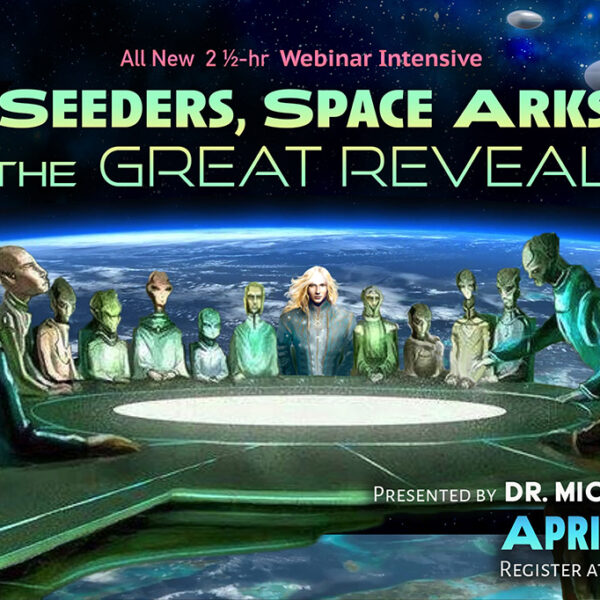 Much has happened since I first announced the ET Seeders, Space Arks & the Great Reveal webinar two weeks ago. Scientists have reported a massive heat dome hovering directly over East Antarctica, leading to significant melting of the ice sheet. The heat dome is centered over the Vostok region, with Antarctica's largest freshwater lake directly underneath it—two miles down.
According to two of my sources, contactees Jean Charles Moyen and Elena Danaan, there is a space ark parked next to the lake, which they were taken to over the last few days. They saw some of the contents of the ark, which has begun activating after lying in hibernation for thousands of years. In my April 1 article, I show that their claims are consistent with scientific data about a large magnetic anomaly at one end of Lake Vostok first detected in 2001—which many researchers have speculated to be an enormous ancient city.
What's important to note about the Vostok region and the lake directly under it is that Russia has long controlled the area through its Vostok Research Station, operating since 1957.  A new Russian research station was built in 2019/2020 and has led multinational missions in drilling through the ice sheet to explore the lake. Rather than a freshwater lake being the target of these scientific expeditions, the hibernating space ark was Russia's primary interest. Russia has been gathering intel for future covert military missions to gain access to the ark!
This is where information from my US Army source, JP, becomes critical. In addition to traveling to two arks under the Atlantic Ocean and on the Moon as a member of multinational missions, he learned about an ark discovered near the city of Kherson, Ukraine, at Oleshky Sands National Park, which was discussed in my March 3 article. JP says that the Russians are activating the Vostok ark by traveling to it through a portal device found inside the recently captured Ukraine ark.
JP stresses that the arks are all connected through portals enabling instantaneous travel between them. He has stressed the interconnectedness of these activating space arks, which means that the countries controlling each of them must share access with other nations for the linked network of space arks to reveal all of their secrets. This appears to be a critical function  for these arks. Their ancient builders did not want the arks to be found and controlled by any one nation, but by a unified global civilization.
There is so much information flooding in right now that it's hard to keep up with all the updates and exopolitical developments. This is electrifying info, and I will be releasing more articles and podcasts about new developments in the days and weeks ahead—these are always free, so subscribe to my website or podcast channels to receive them.
At next Saturday's webinar, I will integrate all the newest data to help everyone understand the mindblowing exopolitical picture happening on our planet and in the solar system. It really is incredibly exciting how everything is building to a "Great Reveal" involving the ET Seeder races and ancient space arks that will change life on our planet forever. Join me for the April 9 webinar, which is how you can best support my expolitics research. There is still time to register for what will be a groundbreaking webinar.
Michael E. Salla, Ph.D.
NOW AVAILABLE ON VIMEO

---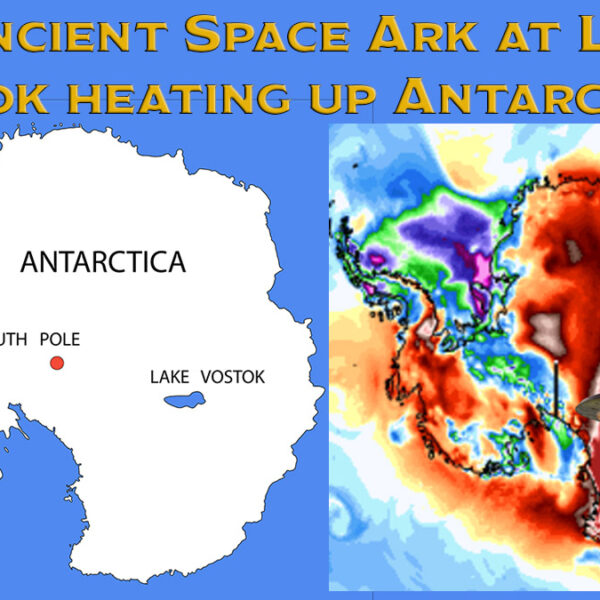 On March 18, news emerged of a heatwave in East Antarctica, the epicenter of which was the Vostok region that sits atop a mysterious lake two miles under the ice sheet. Scientists are baffled by the heat surge of more than 70 degrees above average temperatures and are seeking answers. A likely explanation comes from two sources who say an ancient ark is buried under the ice sheet in the Vostok region, and its activation is heating up East Antarctica.
The Washington Post was the first to reveal the heatwave in East Antarctica. In a story titled "It's 70 degrees warmer than normal in eastern Antarctica. Scientists are flabbergasted", this is what was reported:
The average high temperature in Vostok — at the center of the eastern ice sheet — is around minus-63 (minus-53 Celsius) in March. But on Friday, the temperature leaped to zero (minus-17.7 Celsius), the warmest it's been there during March since record keeping began 65 years ago. It broke the previous monthly record by a staggering 27 degrees (15 Celsius).
Antarctic scientists are baffled by the heatwave in late March since "Antarctica is losing about 25 minutes of sunlight each day," according to what they told the Washington Post. Meteorologists reported a "heat dome" over East Antarctica and said, "[T]his is not something we've seen before." Significantly, the Washington Post reports that there has been notable melting of the ice sheet in the region.
This takes me to the discovery of a large magnetic anomaly at one end of Lake Vostok as first reported in The Antarctic Sun on February 4, 2001.  The anomaly's size was 65 by 46 miles (105 by 75 km) according to scientific measurements. Veteran NASA researchers Richard Hoagland and Mike Bara soon after proposed the anomaly may in fact be a buried city.  
Since 2001, there have been multiple sources that claim they have visited or been briefed about an ancient city or large alien motherships buried under the ice sheets either at Lake Vostok or other areas in Antarctica.
What could be driving the heatwave and heat dome over East Antarctica? Is it connected to the magnetic anomaly at Lake Vostok two miles under the ice sheet?
While meteorologists struggle to give a conventional explanation, they admit to being baffled by what is happening. There is another non-conventional explanation for what is driving the heatwave in east Antarctica — a space ark buried under the Vostok region that has begun activating!
On March 29, I was contacted by Jean Charles Moyen, who is a French contactee and secret space program insider that I've interviewed previously for Exopolitics Today. Jean Charles is a filmmaker working on the sequel to his first "fiction based on fact" movie, South Shore Origin. In his email message, Jean Charles reported a teleportation experience first to Ireland, where he met Elena Danaan. He next went with her to a Galactic Federation of Worlds mothership in Earth orbit, and finally traveled to Lake Vostok, Antarctica.
Here is how he summarized it all:
Monday, March 28, 3:33 a.m. Here is what I experienced!!!
Last night I was working on South Shore Origin 2, I got up to lie down on the couch in my office because my head was spinning (too much computer probably) and all of a sudden I felt myself go into the couch and I passed out.
When I opened my eyes, I found myself in the path of the other time in Ireland, and I heard, remember, remember…and I saw the same scene again but until the end without interruption !!! Elena was holding my hand and said, I'm going to introduce you to the family and then I saw the next part…
I felt tingling all over my body exactly the same sensation as when you sleep on your arm and the blood comes back in it. You know that scary tingling sensation. Suddenly I was up in a ship, in a big control room with a huge view of space and Elena was next to me and she said to me, you saw, it's beautiful the view, I like to come here, it relaxes me to see the earth like this, it calms me. And there in the middle stood Melanie [Jean Charles's wife] in a silver tight suit! Who said you were surprised to see me here, honey !!!! Elena and I have known each other for a long time and we are friends, but I'll let you continue your visit and she teleported herself!!!!
And then someone came up behind us, I instantly felt his energy, and the hairs on my arms stood up as if electrified. I turned around and saw a man in a uniform with shoulder pads, almond shaped eyes of a very luminous lagoon color and beautiful blond hair that looked like an angel as in the Bible, there was no flaw on his face, it was disturbing to see the perfection of his features. He smiled at me and I heard in my mind relax, my friend you know who I am and he came closer and put his fingers in a triangular shape on my forehead and temples and I found myself surrounded by translucent blue ice, I said: where are we? He told me under Antarctica, precisely under the lake Vostok, where there is an ark.
And I turned around and Elena was there in a tight-fitting suit that pulsed a kind of bluish energy with heat to regulate your temperature, I had no suit but I had the same bluish energy around me. And I said but why are we here…and I heard, because you are all the keys to the awakening of humanity.
And suddenly I felt myself being pulled backwards as if I was falling into a hole and I woke up with a start with my heart pounding in my chest it was precisely 3:33.
After receiving Jean Charles's startling information, I contacted Elena Danaan to see if she or Thor Han had any info about Lake Vostok and what Jean Charles had experienced. The response from Thor Han to my inquiry was stunning, and gave critical information that explains the heatwave and melting ice in the Vostok region:
LAKE VOSTOK
March 29, 2022
The civilization who left technology under the melting ice of Antarctica wasn't from Nataru [Milky Way Galaxy]. There were ancient times when the climate of this planet was different, when the magnetic poles were located in a different place. The land was green and fertile and the climate was warm, in the land you call now Antarctica. An important colony was settled there. They were of the Pa-Taal. They lived in peace and prosperity. It was a great civilization, told about in your ancient tales as a lost continent. In truth, it was never lost but forgotten, under the ice, for a reason. They left gifts, large crafts and structures in the subterranean web of heated caverns. The structures under Lake Vostok were known from a long time by your scientists working in the secret programs. The Earth Alliance knew, and it was the bait to bring financial elites down to Antarctica for the last meeting. They never saw the Arks, they were never taken there. But this is another story. The ark under Vostok Lake is part of a much larger structure of halls and temples. A powerful pyramid generator is also there. None could activate it. Yet.
Thor Han appears to be describing an ancient civilization such as Atlantis, which has long been rumored to be buried under the ice sheets after the last cataclysmic earth changes occurred 11,600 years ago. A book by researchers Rand Flem-Ath and Rose Flem-Ath, Atlantis beneath the Ice: The Fate of the Lost Continent (2012), presents compelling evidence for such a claim.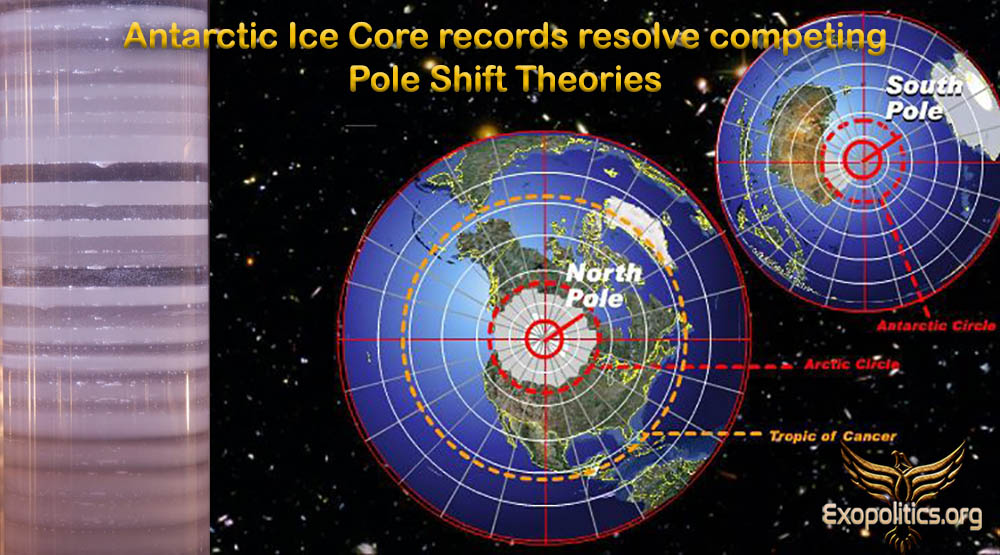 In addition, Thor Han refers to recent meetings held in Antarctica where the Cabal (aka Deep State leaders) secretly traveled to negotiate with the Earth Alliance and the Galactic Federation about their future. The cabal reneged on whatever deal was reached and continue to cause chaos on Earth as evidenced by current global events.
Thor Han continued his update:
Not only the Earth Alliance and the Nataru Alliance knew about it, but also the enemy. The Ciakahrr stormed and took the place under Vostok, hoping to crack the codes of this technology. They welcomed the humans of the Nazi group, that you call the Fourth Reich, to help decrypting this technology. Were you thinking that they accepted human colonies there in Antarctica for no reason? What do you think they were getting in exchange for technology and weapons? DNA. The Ciakahrrs knew DNA was the key to activate these power structures. But even though they looked into finding the right DNA frequency codes, they never succeeded to activate these structures.
The Intergalactic Confederation has more than one safety lock on these structures, and what comes with DNA is Consciousness. The body envelope and the inhabiting soul need to be of the same frequency, and the person needs to be alive and conscious, and know what to do, how to activate the commands and unlock the portals. You need the knowledge that goes with the tools. You cannot kill someone and only use their DNA sample, because it needs to be inhabited by consciousness. By an original soul part of the Seeders, who have this knowledge. Bodies are also there in stasis, and they were found a long time ago. But their genetic material isn't enough, because the soul has gone, and awaits to come back.
Now, the ice is melting, to reveal in plain sight the secrets we liberated, for you.
I have earlier reported on my US Army source JP who has traveled to arks on the Moon and under the Atlantic Ocean, where a multinational team drawn from the US, China, and Russia has been researching the ancient arks. JP confirmed that the arks are activated by the DNA of a select number of individuals.
Consequently, it is very plausible that the Draco Reptilians, aka Ciakharr, used the Nazis to get access to human DNA they could use to activate the arks. In addition, JP has revealed that the activating arks are releasing a tremendous amount of heat, quickly warming up the surrounding environment.
In a voice communication received on March 29, Elena confirmed that she had been taken to Lake Vostok with Jean Charles in the early morning of the previous day:
This is now the explanation why I wasn't allowed to remember this moment because it was meant that Jean Charles remembers. I think it's a good strategy that they scatter information, not always the same person you know. I find it very good. Then there was a lot of also holographic projection around Jean Charles to show him, make him confident and settled in the project … Melanie was there as well to make him confident, but I was really there and with him, and I remember now, but he was meant to be the one to remember first because as Thor Han always says, remembering is activating. So now we can confirm about Lake Vostok.
Elena's confirmation shows that the Galactic Federation is now taking at least two individuals to visit the space arks, witness the contents, and report their experiences to the world.
In a follow-up message from Jean Charles on March 29, he explains being taken on a second trip to Lake Vostok earlier in the morning of that day:
This night, I found myself in the same place under Lake Vostok, but this time I was inside a structure. It was the Ark. Everything was purified inside, no screws, nor bolts, nothing. It looked like tungsten but translucent. I was in the center, and in the middle, there was a kind of sphere which turned very luminous. They would have said a ball of bluish plasma which gave off a lot of heat by emitting a crystalline noise and around was laid out in a geometrical form resembling a star … tubes in which there were beings in stasis.
I approached one of the tubes, and when I approached, it reacted by lighting up, as if my presence triggered it. I felt in connection with the material of the vessel. The structure seemed alive. I could see the appearance of the being in the tube, he was tall, and his skin had bluish reflections. He was wearing a kind of midnight blue suit without any seams. There was a symbol on the suit representing a triangle with a constellation inside. And I heard a voice coming out of nowhere saying to me, "you have been chosen," it was the same sentence that the Mantis [being] had said to me as a child when she put her paws on my shoulder, you remember, during the test of fear with the other children? Many of them had failed except me. Well, it was the same voice. I approached a tube, and it lit up very brightly, and I woke up suddenly and on the alarm clock it was 5:55.
Jean Charles's information matches what JP said he had encountered during his two trips to the submerged Atlantic space ark. He described a blue ball of liquid (plasma) in one large room, which was a portal to other space arks. In addition, he witnessed many crypt-like structures whose contents were not seen by JP, but he said he was briefed that they radiated friendly energy.
In addition, in an upcoming update from "Oona", a representative of the 24 Seeder Races (aka Intergalactic Confederation), it will be confirmed that the sleeping giants are starseeds currently incarnated on Earth. Elena plans to soon reveal this fascinating update.
In conclusion, the experiences released by Jean Charles Moyen and Elena Danaan, when combined with the earlier revelations from JP, all suggests that an ancient ark is activating and warming up the Vostok region and the rest of East Antarctica. Furthermore, the ancient ark is almost certainly linked in some way to the large magnetic anomaly discovered at one corner of Lake Vostok back in 2001.
The record temperatures in East Antarctica recently reported by the Washington Post suggest the heating up process caused by the activating ark(s) is unstoppable. It therefore is only a matter of time before the world will be confronted by indisputable physical evidence of an ancient Atlantean civilization buried under Antarctica, and the existence of large space arks buried in Antarctica and other locations around the planet.
What will be even more exciting for the general public and many readers in particular is the revelation that the 'sleeping giants' in the space arks are human starseeds currently living normal lives on Earth. These starseeds are destined to awaken to their DNA or "soul" connection to the hibernating crews of the activating space arks through dreams, visions, and eventually physical travel there as happened with both Jean Charles Moyen and Elena Danaan.
A video version of this article is on YouTube & Rumble
Audio Podcast on Apple, Spotify, or Google
© Michael E. Salla, Ph.D. Copyright Notice
Many thanks to Jean Charles Moyen and Elena Danaan for permission to publish their email communications. Jean Charles Moyen's movie "South Shore Origin" is available on Vimeo here. Elena Danaan's website is here.

Note: On April 9 I will be holding my next webinar on "ET Seeders, Space Arks, and the Great Reveal" where I describe the history of space arks and the 'Seeders' and why their recent arrival is triggering the arks activation, which in turn will lead to incredible revelations about humanity's origins and connections to extraterrestrial life. Click here or banner below for more info.

Related Articles/Podcasts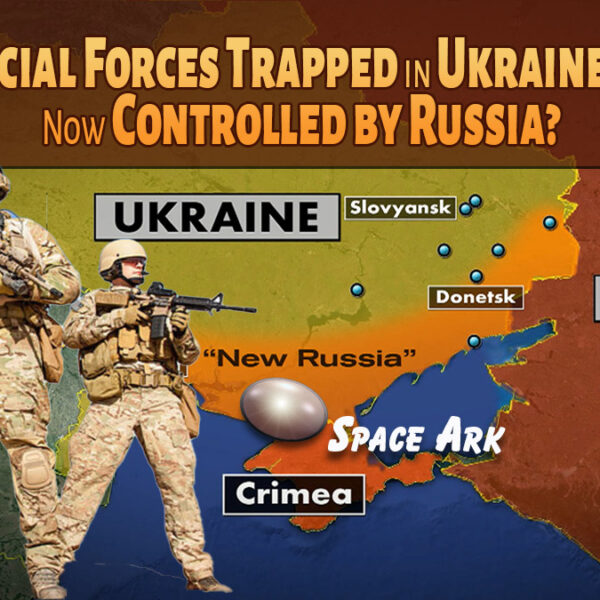 In this interview my long time source JP, who currently serves with the US Army, explains that an ovoid shaped space ark under the Ukraine desert (Oleshky Sands) near the city of Kherson has been taken over by the Russian army. JP says that a team of US special forces were sent on a covert mission to the Ark, prior to the invasion, and went missing.
The Ark possesses exotic plant life and the Russian military also seeks to control another smaller space ark located near the city of Kiev according to what JP heard in a classified briefing. He says that Russia already possesses a space ark in its own territory which possesses exotic technology. JP says that Russia is denying the US access to the space arks under its control in order to gain concessions on US geopolitical policies.
JP describes another space ark in central Brazil (Caldas Novas) and says that all the space arks are being activated and form an integrated network that will eventually float into the sky in what will amount to a global disclosure event. He says that the arks and the extraterrestrial fleet connected to them represent a benign force and will help humanity enter a new golden age.
Note: Just prior to the release of this interview, JP informed me that the US special team had been found and had safely left Ukraine.
Interview available on YouTube & Rumble
Listen to Podcast on Apple, Spotify, or Google
To learn more about JP and his disclosures, along with supporting photos & video click here. 
My deep appreciation to my wife, Angelika Whitecliff, for creating this video.
Michael Salla, Ph.D.
Related Articles/Podcasts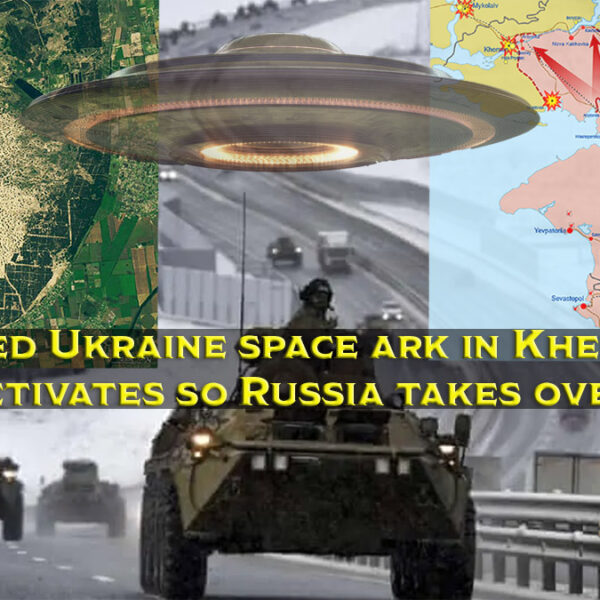 News reports have confirmed that the Russian army has captured the Ukrainian port city and region (oblast) of Kherson, where an ancient space ark is claimed to be buried. According to two independent sources, the space ark is buried under Oleshky Sands National Nature Park, which is only 25 km (15 miles) east of Kherson. The space ark is said to be activating and predicted to eventually begin flying into the air.
Kherson is strategically important to the Russian military as it contains a fresh-water canal to the nearby Crimean peninsula, which is the only warm water port of the Russian Navy. Russia's capture of Kherson is vital for ensuring the long-term viability of its Crimean facilities, but also fulfills a new strategic imperative – to gain access to and control the alleged space ark.
I was first told about the Ukraine space ark by my long-time source JP who currently serves in the US Army and has been on covert missions to two other space arks. One mission was to the Moon, and two others have been to the Bermuda Triangle area of the Atlantic Ocean. All three missions were jointly conducted by the US and China, and the second Atlantic Ocean mission included Russia, which had found its own ark but was not giving the US access.
On February 2, JP gave me coordinates (46°35'19″N 33°03'01″E) to a space ark he was told exists in Ukraine. The coordinates are for the Oleshky Sands, which is the only natural sand desert in Ukraine and has long been a tourist attraction. The origins of the sandy desert have puzzled geologists, and there has been speculation that it is a result of historical overgrazing by sheep.
JP later described what he was told about the Ukrainian space ark in briefings and by others participating in the covert missions to ancient arks being found all over our solar system and on Earth. On February 24, he left me the following voice message describing his new intel about space arks being found in Russia and Ukraine:
Remember I was telling you about the ark? There was Russians surrounding the ship that we were on [in the Atlantic Ocean]. They really wanted information. That's why they went down to the [Atlantic] ark with us. We gave them the opportunity to come down. We didn't have no problem, you know, bringing the Russians in and sharing information; because, we know that this was huge, worldwide, huge, you know this is humongous.
So all the world leaders need to know about this. But they did not keep their side of the promise right now, taking us to their ark, but now with this happening in Ukraine —that ark that is over there, I guess they want that information for them. We were about to go to that ark.
Don't be surprised if it starts activation, Oleshky desert national park, and probably gets to be one of the first ships to go up in the air. Everybody sees. Now that the nations in the world [attention] is … on Ukraine, this is probably going to be one the first ones that's going to go up, and everybody is going to see it. Everything is going to come to a halt. Everybody is going to be shocked because of this
JP's revelation that the space ark found in Ukraine is activating and US military authorities were ready to go in to investigate is very telling in terms of why Russia chose to intervene now. Even more astounding is his prediction that the Ukrainian ark will eventually begin flying into the air. Indeed, with the world's attention currently on Ukraine, a flying space ark will instantaneously become a global event of profound significance.
On February 26, during my "What's Coming in 2022" webinar, I publicly revealed for the first time what JP had told me about the Ukrainian space ark. I subsequently received important corroborating information from Thor Han Eredyon, a Fleet Commander of the Galactic Federation of Worlds, as relayed through Elena Danaan, a former French archeologist.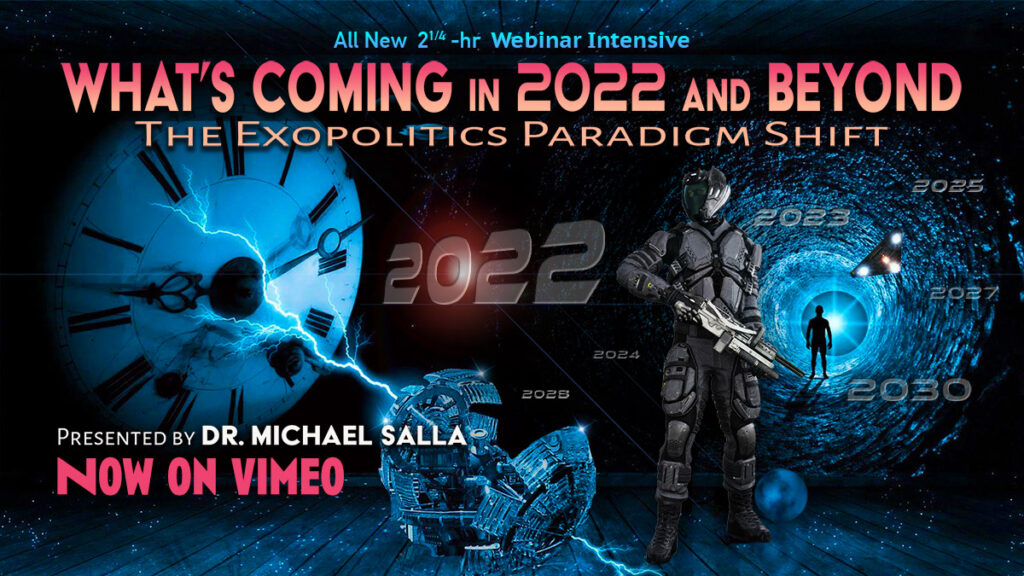 Two days after my webinar, Elena relayed to me the following information from Thor Han about Russia's military intervention into Ukraine and the Deep State's (DS) involvement with the ark:
This is not an invasion of Ukraine but part of the cleansing operations. The DS was attempting to activate the Ark, which they had found many years ago, buried underneath the sand in the lower southern part of Ukraine. The ark activated, so it was time Putin got his hands on it. There is a second ark in the north of Russia, but Putin already has control of it.
Thor Han's information corroborated what JP had been told about two space arks found in the region — one in Russia and another in Ukraine. It's very significant that the Deep State has had a strong influence over Ukraine since 2014 and was attempting to activate the space ark found in a sandy region of southern Ukraine—Oleshky Sands.  
On March 1, Thor Han revealed more about the buried Ukraine space ark:
Putin has his hands on the other ark in the north of Russia, and he has been taught by positive extraterrestrials how to use this technology.
It is information without consequence because this ark in north Russia is secured and in good hands, contrarily to the Ukrainian ark, which, through to this day (March 01, 2022) is in the hands of the Earth Alliance, it is still fought for by the DS military based in the south of Ukraine, near the ark "buried in the sand."
Thor Han's information corroborates what JP had been told about Russia's control over a space ark found in its own territory. By March 2, Russia had defeated the Ukrainian military and had gained full control over Kherson, including Oleshky Sands National Nature Park.
Kherson is the first Ukrainian city to fall to the Russian military, which is highly significant given claims of an ancient space ark found in the nearby Oleshky Sands.
The discovery of a space ark that is activating under Oleshky Sands provides an understanding of why Russia has decided to militarily intervene in the Ukraine civil war that has been ongoing since 2014. Something dramatic must have happened behind the scenes to motivate Russia to intervene in a civil war that was essentially frozen as a result of a lack of progress on implementing the Minsk Agreement signed by Russia, France, Germany, Ukraine, and the Organization for Security and Cooperation in Europe.
While some claim that the Ukrainian army was preparing a lightning military campaign to retake the contested Donetsk and Lugansk administrative regions (Oblasts) of Ukraine, others claim that US-sponsored Biolabs were the real target of the Russian attack. While these are plausible scenarios, neither one adequately explains why Russia conducted a full-scale military intervention from three directions after eight years of sitting on the sidelines.
The discovery of a buried space ark and Russia's desire to take full control of it offers a more compelling explanation for Russia moving in and taking over Ukrainian territory far from the contested Donetsk and Lugansk regions.
Russia's rapid takeover of Kherson is powerful circumstantial evidence that supports the revelations of JP and Thor Han/Elena Danaan about an ancient space ark found under the Oleshky Sands National Nature Park, and that this was the decisive factor in Russia's surprise military intervention into Ukraine.
A podcast version of this article is available on YouTube & Rumble
© Michael E. Salla, Ph.D. Copyright Notice
I wish to thank JP and Elena Danaan for passing on their information about the discovery of ancient space arks.
[3/11/2022 Note: In an earlier version of this article I incorrectly stated that the date JP gave me the coordinates to the Ukraine ark was Feb 11, 2022. It was actually Feb 2.]
Related Articles/Podcasts
To learn more Ukraine and what's coming in 2022 and beyond, I recommend my February 26 webinar which is now available on Vimeo.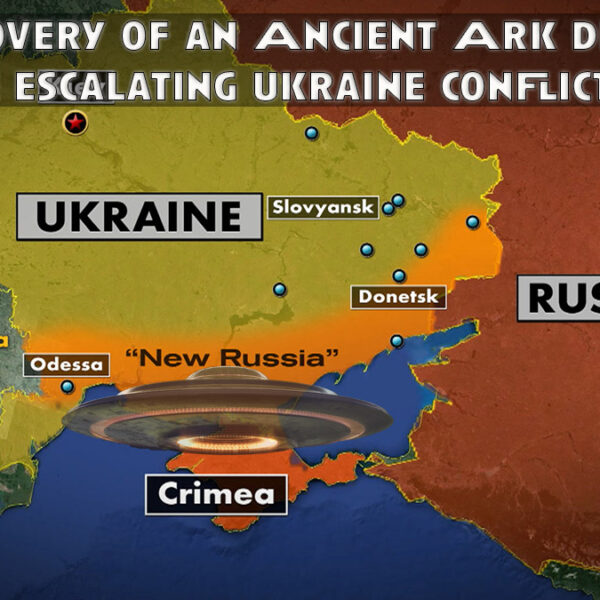 On March 19, 2003, two months after I wrote my first research paper on "The Need for Exopolitics," the US led a multinational coalition into Iraq. I quickly learned that the real reason for the invasion was very different from the declared public rationale—to stop Iraq from developing weapons of mass destruction. The US sought to take control of a 'stargate' and ancient cuneiform texts filled with information about extraterrestrial technologies found in the remains of buried Sumerian cities.
Today we are being told that Russia's intervention in Ukraine is all about it protecting Russian speakers in Eastern Ukraine from rabid Ukrainian ultra-nationalists being encouraged by the US. The real reason, once again, is more about exopolitics than either of the two narratives coming from both sides in the rapidly worsening conflict. It has been claimed that an ancient space ark has been found in Ukraine, and Russia wants to assert control. What are the space arks, and why are they suddenly being found now all over our solar system and on Earth, after millennia of lying dormant?
We are on the cusp of an exopolitics revolution, where information concerning extraterrestrial life is going mainstream. The James Webb Space Telescope has just deployed and, by July 2022, will start relaying data about exoplanets. It's expected to detect biosignatures, which will wake up the long-sleeping academic community that intelligent extraterrestrial life can be found throughout our galaxy. Also, the US military and intelligence community are creating a joint office for investigating UAPs (aka UFOs) in response to Congressional legislation passed in December 2021. These UAPs are officially depicted as a national security threat, thereby laying the groundwork for a military response and increased spending. Could this lead to a hoaxed alien invasion—something that has been predicted since the mid-1990s?
Today, the Artemis Accords and increasing cooperation between the Space Commands of a bloc of US-led nations is taking us into a Star Trek future. One where humanity's open expansion into space will take place in a way that is predicated on US dominance and western values, thereby preventing China from becoming the preeminent space power. Deals have been struck with extraterrestrial organizations to recognize US leadership as humanity takes responsibility for our solar system. How and why was the US chosen to play this role?
At the same time as these agreements were being made, large fleets of ancient extraterrestrial visitors arrived to watch humanity's 'graduation' into the galactic community. Their arrival has triggered the activation of ancient space arks, which carry the secrets of long-forgotten civilizations and technologies stretching back tens of thousands, if not millions of years. The visitors are closely watching humanity's collective response to the discovery of the ancient arks. Will discoveries of the arks and the race to control them lead to a new major global war or increased international cooperation predicated on disclosing what is being found? Is the discovery of an ancient ark really driving the conflict in Ukraine?
Join me this Saturday as I tackle these and many other questions about what is coming in 2022 and beyond, and the coming exopolitics paradigm shift in my first webinar for 2022.
Michael Salla, Ph.D.
---
Webinar Trailer
More information about the February 26 Webinar is available here.
For earlier webinars by Dr. Michael Salla, click here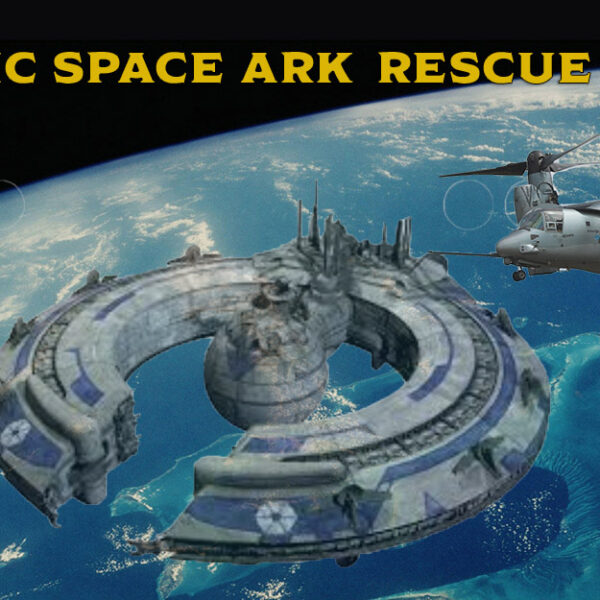 In his second mission to a space ark lying at the bottom of the Atlantic Ocean somewhere in the Bermuda Triangle, JP (who currently serves with the US Army) describes a multinational rescue mission comprising US, Russian and Chinese soldiers. The mission was sent to rescue Aztec Indians from Mexico who had been left behind in an earlier mission. JP explains how the multinational team found the Aztec Indians, and also discovered a powerful portal linking the Atlantic Ark to another arks hidden throughout our solar system. He says 15 soldiers had inadvertently stepped through the portal while exploring a similar ark on the Moon.
JP describes the multinational rescue mission, how the Chinese, Russian and US soldiers collaborated, and what else lays hidden inside the mysterious arks being discovered on Earth and our solar system by covert military teams.
Premieres 2/2/22 at 2 pm  on YouTube & Rumble
Audio Podcast available for Apple, Spotify & Google
Michael E. Salla, Ph.D.
Related Articles/Podcasts
For more interviews, articles, photos and videos featuring JP click here.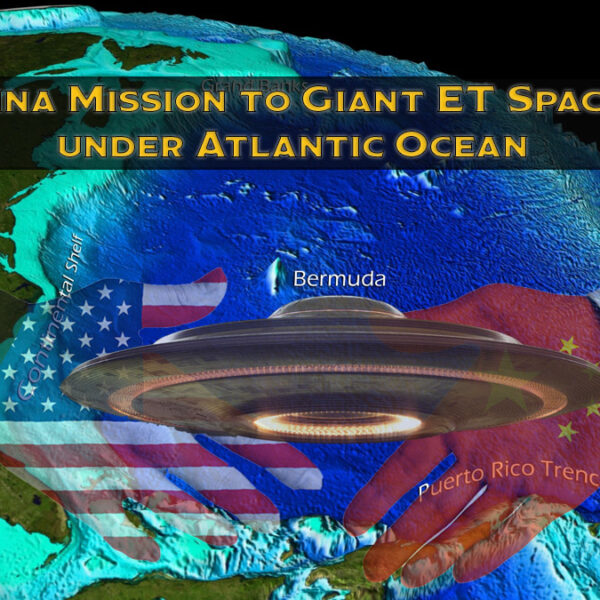 On January 10, 2022, my US Army insider, JP, revealed that he participated in a classified mission to an extraterrestrial space ark located under the Atlantic Ocean off the Florida coast in the vicinity of Bermuda. This was the second space ark that he has encountered in covert military missions – the first involved a space ark found on the Moon, as reported in an earlier article.
JP described how the mission began with an official briefing he received at the military base where he is currently serving. Then he was taken by Osprey helicopters to a large donut-shaped platform in the Atlantic, which was placed directly over a submerged space ark. JP estimated to be at least a mile long ovoid-shaped.
What follows are extracts from our skype call where he described different aspects of the mission. Here is the first extract where he describes being taken to some kind of large platform suspended over the space ark:
I think he was one of the pilots that flew us to the ships, these massive boat ships I was telling you about that has a big surface. They're huge. We got there and then they line up everybody in formation. You can see the painting on the floor. This ship is the same ship that I visited a couple years ago but now it had paintings on the floor saying OK Chinese and then it says Russian but it says in their language. Like where the formation is so everybody formation. So I was in a where you know United States park square. Well everybody forms up. There's at least 20 or 30 people United States and there are at least 15 Chinese….
JP recognized the ocean platform as the same one he was taken to by a triangle shaped antigravity spacecraft around 2014, which is when he first told me about the platform. Rather than being allowed to descend from the platform to whatever lay beneath, he was denied entry by a senior military officer (a General) and told to leave. At the time, JP was a civilian.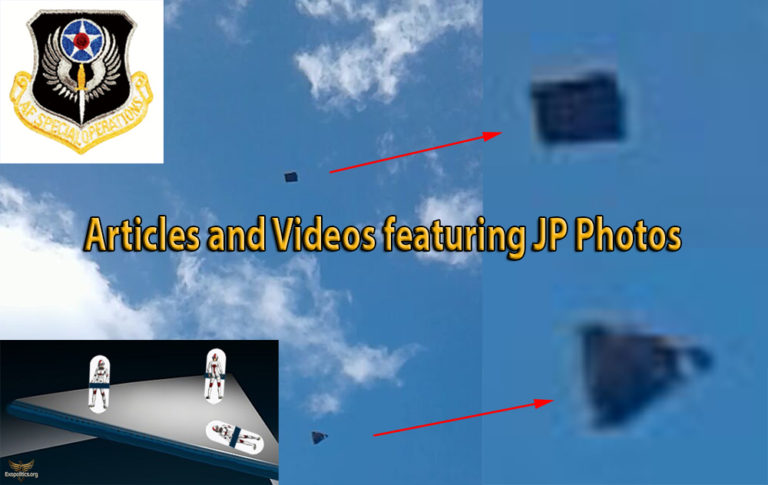 JP next described an elevator that carried mission members from the surface down into the interior of the craft. Personnel were mainly drawn from the US and China. Apparently, China had been allowed access to the space ark found under the Atlantic as a reciprocal favor after it had allowed US access to the space ark found by its Yutu 2 Rover described in an earlier article.
What follows is what JP had to say about the US China deal, and his 2014 trip where he was denied entry into the platform:
Because of the Chinese they let us go on the moon and because they helped us investigate that ship now we have to let them investigate the one we found here in the Atlantic. It is a deal that we made with the Chinese that you know all if we go over there now we let you go on this massive ship that we're gonna do the mission with and it started this you know start this mission. So there was just talking with Chinese generals and uh about the deal about. OK, you let us on the Moon but now we're gonna let you on this ship, but there's stuff here in this location that was not on the moon that is gonna be groundbreaking. Like it's it's crazy the technology that is in this particular ship that is in the Atlantic that got activated with all these other ships that got activated.
M: OK so it's the similar ship to what was found on the moon just a massive kind of sphere shaped extraterrestrial craft.
JP: it's bigger. 
M: It's bigger.
JP: It's bigger
M: And this is like somewhere in the Atlantic near the Bermuda area and it's at the bottom of the ocean.
JP: Bottom of the ocean, there's a ship that we get on right where the Ospreys land, and they land there and then there's like an elevator. It looks like a donut this massive ship that we get on it looks like a massive donut, but in the middle there is a in the middle there's like an elevator, like an oil rig kind of thing looking thing and then there's an elevator that goes down to this massive ship that is under the Atlantic.
M: Oh, so this ship or craft that you were taken to is actually floating above the extraterrestrial craft at the bottom of the ocean
JP: Yeah there's this is how I was talking about that everybody lights up, remember I got in trouble one day because I think "Shen" or "Lovent" I don't know who it was, but we were like they were talking, like oh you shouldn't be here. Remember I was telling you about the guy that was doing the briefing, he saw me he got mad that I was there, and they took me back. Yeah I wasn't supposed to be there
M: He was a general right I think you said he was a general.
JP: He was a general.
MS: Yeah that he was briefing everyone and it's like said what are you doing here you shouldn't be here.
JP: Yeah exactly.
MS: OK, so that that structure it's like you say it's like a mining rig. It's just built over the abandoned ship or the you know the ET craft and they go to it down the middle like a mining rig, like a rig.
JP: Yeah.
It's important to note that the Atlantic ark is much larger than the one found on the Moon, both were activated when a large fleet of spacecraft arrived and parked in the vicinity and Ganymede, which involved another mission that JP participated in.
JP next explains what happened when he traveled down the elevator with the rest of the mission members which also included a group of indigenous Aztec looking Indians into the interior of the giant space ark:
We were there talking and everybody it's like talking about the discovery and how it got activated and how you hear the humming noise because everybody is like really scared to go into this ship, because once you get close to it it's like is going like a wave like if it's stuck in time like. You look at your hands and you wave it and you can see your hand in a wave like if you're stuck in time so a lot of people are really scared to go into the ship but when a group of us we went. You know I was dressed in black, we change, they took us to his room uh on the back part of the donut part of the ship and they put us in roll, and then we went through um like sprays and disinfecting and all that because whatever was in this ship we didn't want to bother it with anything that you know infected or if there is something living', cause they found like oxygen like really pure pure pure pure oxygen inside this ship and they're thinking that is plants that are still living. Type of like not fungi but like a Algae kind of plant,and one of the scientists they were telling me that this fungi kind of plant it is glows in the dark in this glowing it's stuck to the walls. It is connected to this to the moldavite type of rock that is is on the walls and it's glowing. The whole ship like a like a light blueish greenish color that goes on and off and humming and we didn't need those drones that we used on the moon because in this massive ship it was more activated than the other ones.
MS: So you did go inside, or the elevator from the from the surface ship goes all the way from the surface of the ocean into the ship.
JP: Yeah into the surface into the ship into the ship so after we change these black clothes they put us elevator and everybody was nervous, everybody's looking at each other. The Chinese they were laughing, they were laughing at us like making fun of us they're like oh you pussies. You know like huh they're laughing turn off I remember seeing Mexican looking people there as well. But they didn't speak Spanish they spoke a like a like an ancient Aztec language, and they were really short, and you can still see the paint on their faces but they had these suits on to. So I guess when because scientists already went onto that ship but they couldn't open certain locations that's what happens and when they came up they were talking about oh wow time is different down there you can see your hands like multiple times when you wave it like the type of matrix you know. Like time is really slow and when you jump it takes a couple seconds to jump back down like it's crazy, and then we started going down, and then and you look around and then when it goes to the ocean and two or three or four seconds it turns black, puh, so that's how fast it goes. It goes really fast and we have to buckle up.
I'm in an elevator but we're standing up there's no seats so we stand on the walls and you buckle up and you stay standing up and it goes down and you can feel your ears popping, like it pops, like really fast but and then the elevator has this pressurized, it pressurizes itself and then you could see it turning small because of the pressure but it's the type of metal that is really unbreakable, it doesn't break the type of metal so when it goes down the pressure it doesn't it doesn't squeeze the elevator but when it goes up and down you can see expanding and turning small.
There was a time dilation effect that mission members experienced inside the craft, and the air was compressed to facilitate their trip into the interior of the craft that would have been pressurized to some degree to withstand the enormous ocean pressures at the bottom of the Atlantic.
Once inside the space ark, JP revealed that the Mexican Aztec looking members recognized some the hieroglyphic writing and reacted very emotionally to what they were seeing. He again elaborated on the space time effect in the Ark:
MS:  So when you're down there what do you see?
JP: We see the lights of the algae like all around the place and then the little Mexicans they started pointing at the wall on these kind of writings that they were familiar with. So we went over there with them, and they were like touching it and they were like crying and happy and they were like looking at it, and they were like A curia Marte I remember that particular word "A curia Marte", "A curia Marte" and and they were like touching it and they were really happy. That's a particular phrase that I remember, A curia Marte, A curia Marte, A curia Marte. They were crying and say that word. They were like almost dancing because they saw this particular writing. I think it was a missing writing on their temples and Mexican or or one of these Aztec writings that they they they were like really looking for, and I guess the ruins the ruins is actually connected to a tunnel, a tunnel that goes in, goes in the earth, but we wasn't allowed to go in there.
The little Mexicans looking people that try, the Indians, they went in, and they were only allowed to go in there because I think it was sacred to them that that particular area where they went under and then when they went under they never came back and everybody was like wow OK what do we do now what do we tell upstairs when when we come back and they're not coming back, and we were like oh crap oh shit, what we're gonna do, we're gonna say,
And then the Chinese they were starting walking towards over there but and then they started going slow, like everything was going like time, and then the one of the Chinese came back and he was out of breath. He was like, he was like, really mad that they couldn't go, and then … they started arguing with one of our guys. Saying, "hey you guys promised us that … we were gonna go in there and investigate everything the same way we … you know we went to the moon and we're not getting access." So they were getting mad because they weren't … getting access, but it wasn't our fault the ship itself lets certain people in and certain people out.
This is a fascinating observation by JP about how the extraterrestrial ark would react to different visitors. The Mexican Aztec group was allowed to proceed far ahead, presumably because their genetics and/or frequencies were acceptable. However, when the Chinese tried to do the same, they were blocked by the craft which recognized some incompatibility. Could this have anything to do with Communist China's materialistic philosophy influencing behavior and beliefs, thereby precluding them access deeper into the craft on their own?
JP continued his account of what happened as the multinational mission members moved forward in their exploration of the Ark:
So, when we went in we started going through and everything started going slow, like … slow motion, and we felt like a peace and happiness. And then the Chinese, after we started going in, the Chinese were behind us, following us. So, we were going little by little and then in the distance you could see like lights of certain kind of like crystals like Moldavite, like shining into the walls and it was beautiful, and you could see certain kinds of plants that glow. Amazing, it's mind blowing the experience, and everybody was like almost in a chain, because we were like holding each other to get to this particular spot. And after we got to a particular place where it was full plants that glow, we saw the little Mexicans like out in the distance, but we couldn't reach them. We scream, we talked to them but they couldn't hear us, but we still saw them keep going but it's slow motion, but they probably, like was … gone, but we could still see the reflection of their bodies, like leaving, like disappearing, like you could see it disappear.
This disappearance of the Mexican Aztec group was unanticipated, but the Mexican scientist/translator accompanying them stayed with the mission.
JP described recognizing one of the Chinese scientists as the same person he witnessed during his visit to the ancient space ark found on the Moon:
So we got to this location and then the Mexican scientists that was there, he stayed with us and the other little people that were Mexicans they left and we could we didn't see it no more and we were also investigating the walls the writings of the walls and that same Chinese archeologist that was on the moon he was there as well, I saw him. But the guy that I was with in the moon he was not there. There was another different guy there, investigating the writings and all that and we were there just to, you know, to be with him and make sure everything is you know he does his work right, and the other guy was told to watch over the Chinese because they wanted a particular information that they didn't tell us that they found on the Moon.
It is noticeable that even though the US and China were conducting a joint mission to explore the submerged craft, there were deep suspicions on both sides that the other was holding out on key information vital to mission success. It appears that this is going to be a perennial problem between the US and China as they collaborate in joint missions vital to planetary security.
In the next extract from our Skype call, JP responded to one of my questions:
MS: What was it about the ship that activated. I mean you said you know the scientists or the military got very interested or that this craft activated so before they were there they saw it and they were inside and it wasn't activated, so when it activated what happened?
JP: Well everything started glowing. Everything you could see the writings glowing because you know the writings they're like, they're like carved but because of the algae that's grow on them and it glows you can see, you can see, you can see the language easier with the glowness of the algae that is on top of the writing. So you can see it with more perfection. So that's what really intrigued scientists. That there were some parts that they didn't know that there was writing, there were writings you know, and they found some similar language of the Aztecs.
The strange hieroglyphic writing could be clearly seen glowing under the algae that covered it.

I next asked JP to describe what he was feeling when inside the craft:
MS: So, when you're inside the craft you know you said you felt good can you talk more about your feelings, you know, what you were sensing?
JP: Similar to what we felt near that Ganymede, in that particular building. You feel that happiness, and similar to what you feel on the Moon, but it was more intense. What we felt here on this ship.
MS: Yeah, well when you say more intense … just describe what was going on.
JP: It was you see everything slow and you feel so happy that you feel like crying that you feel, like good. Only people that were mad was the Chinese because they wasn't  given access, but you could also see their face that they were astonished with what they received. They were happy, they were almost crying, but not like these two little Mexican people, they are really happy. They were like dancing, and they were like you know they were really happy…. Then I remember looking at these other writings, I remember seeing it actually in Ganymede, because it looked really similar to these writings and I felt so much bliss like if everything was connected. Like I felt like [when] I was on the moon and Ganymede, like the same feeling.
MS: OK, just remind me when you're on the moon, when you're on Ganymede, you went to some different locations and spots on the on the surface of Ganymede, different locations were any of these kind of similar like ships, similar ships or were [they] just similar technology?
JP:  Similar technology, it … is the same type of technology but I think this was even more like … older. You can tell it's more older, … like the wear of it. It's older and so I think there's, like the same, I think the same age
JP described how he and a few other individuals had the ability to activate the ark by simply being physically close to it. JP described how the ark lit up in areas that he walked into, but this was not the case with other personal. 
MS: So when you went down there … your job was to accompany or assist a archaeologist studying the writings?
JP: There are some things that were activated when I got there.
MS: Tell me about that, well you know … when you arrive things began to activate.
JP: Yes, things became to light up when I was, like with certain people go no lights turn on, but when I went certain lights came on, and they were like what the hell. People were like the hell you know, like there were like surprise… it was weird but it was good feeling….  It was certain lights on the walls that were not on and they glowed on when I arrived.
MS: OK, alright so … actually your physical presence is part of the activation process or maybe you have genes or there's something you carry.
JP: Also, with the Chinese there was a guy that I could not see his face he had a hoodie and he was with the Chinese and he was also activating … you know lights and all that. And then when I … wanted to see his face always he never let me see his face. Never ever let me see this guy's face, like I couldn't see his face. He had a hoodie and he was also working with the Chinese but on the other side you could see the lights activating when he waved his hand. Like he knew what he was doing like activating the lights and he knew that you know what he was doing. I did not know. I just walked in and like turn on and but I think there's certain people around the world that have, you know, that they can activate these ruins
Some have inquired about the rather mundane roles JP appeared to play in his covert missions to Ganymede and the Moon, given his low military rank and rather dreary armed escort duties for archeologists studying the strange hieroglyphic language. One of the things JP shared in our communications since 2008, is that he was often taken by human-looking extraterrestrials into large hemisphere structures, which he described as arks. He witnessed ancient plants, animals and technologies that were being preserved for a future time. He also said that he met several other individuals being taken to these arks—one of whom was a Chinese national.
JP said he was taken to these large arks for a time when they would become important for humanity in dealing with planet-wide contingencies. JP began sharing this information with me around 2014, and I kept this information to myself since no one else was talking about it.
US covert operatives, however, have monitored JP's extraterrestrial contacts and our communications since 2008. This is best evidenced in photos of classified triangle and rectangle shaped spacecraft he photographed near MacDill Air Force Base in 2017 that he sent to me for public release with the active support of covert operatives.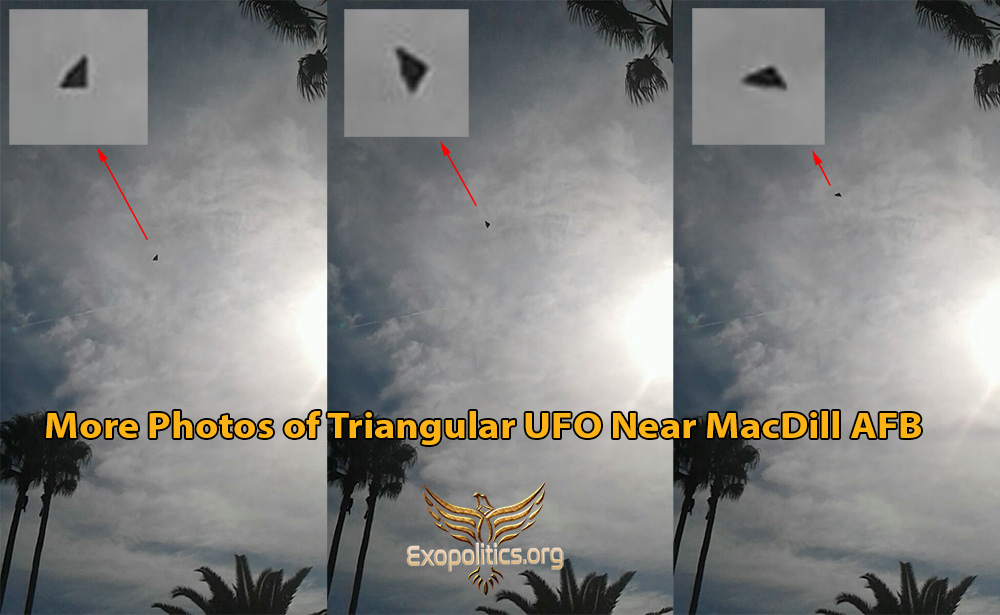 This leads me to believe that JP is doing far more than simply escorting scientists to these ancient arks and performing mundane escort duties. Due to his earlier access or innate genetic traits, he carries some energetic frequency, vibration, or code that activates parts of the craft he visits, thereby facilitating the safety and success of missions to these ancient space arks.
What is intriguing about JP's January 10 mission to one of the ancient extraterrestrial arks being found under the Atlantic Ocean is that it matches with information released by Thor Han Eredyon through Elena Danaan on January 4. When asked by Elena where the ancient arks could be found on Earth, Thor Han replied:
South-America, Central Europe, North-West of Russia… One under the waters of the Atlantic Ocean. This one is the biggest. There are others as well but I won't tell any precise coordinates, it is not my responsibility but that of the Earth Alliance.
Less than a week before JP's mission, Thor Han had already independently confirmed that a space ark was under the Atlantic and it was the largest of all those hidden throughout our planet. I found this to be stunning corroboration since JP had first told me about a location in the Atlantic to which he was taken around 2014 where a massive circle shaped platform was suspended over the top of something big.
He wasn't allowed to enter the floating structure when he was taken there by covert operatives. In short, JP had learned about something hidden in the Atlantic years before Thor Han's statement.
In conclusion, JP's trip inside the Space Ark located under the Atlantic Ocean is likely just the first step in these arks being revealed. Their activation signals that there is a timetable now in play, and it's up to the Earth Alliance to reveal them. The Ark's location does raise the question of any possible connection to ancient Atlantis, UFO sightings in the area, and of course the famed Bermuda Triangle. I hope to soon learn from others who may have insight into what lies hidden deep beneath the Atlantic which the US Navy is keeping hidden from American citizens and the world.
A video version of this article is available on YouTube & Rumble
Audio Podcast for Apple, Google, Anchor & Spotify available here
© Michael E. Salla, Ph.D. Copyright Notice
Related Articles/Podcasts