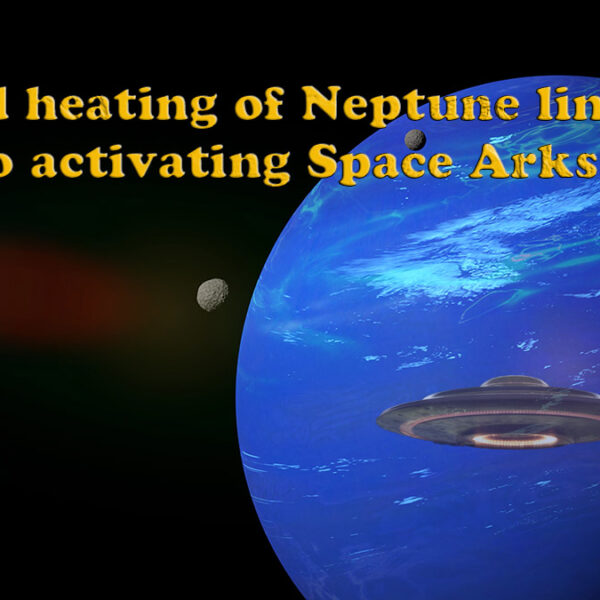 Astronomers are baffled by the rapid heating of the South Pole of the planet Neptune recently detected by ground-based telescopes in Chile and Hawaii. The heating corroborates a recent prediction by Thor Han Eredyon of the Galactic Federation of Worlds that Neptune would soon experience remarkable changes due to the activation of space arks resulting from the arrival of the Intergalactic Federation, aka extraterrestrial Seeders or Guardians.
On April 11, 2022, a team of astronomers discussed a paper published in The Planetary Science Journal that tracked atmospheric temperatures over 17 years on Neptune. An article in Phys.org summarized what had been observed:
[D]ata showed that, despite the onset of southern summer, most of the planet had gradually cooled over the last two decades. The globally averaged temperature of Neptune dropped by 8 °C between 2003 and 2018.
The astronomers were then surprised to discover a dramatic warming of Neptune's south pole during the last two years of their observations, when temperatures rapidly rose 11°C between 2018 and 2020. Although Neptune's warm polar vortex has been known for many years, such rapid polar warming has never been previously observed on the planet.
The telescopes used to monitor Neptune's weather included the European Southern Observatory's Very Large Telescope and the Gemini South Telescope that are both located in Chile; and the Keck, Subaru, Spitzer, and Gemini North telescopes that are all located on Hawaii's Big Island.
Importantly, the astronomers could not explain both the cooling and rapid heating of Neptune:
Because Neptune's temperature variations were so unexpected, the astronomers do not know yet what could have caused them. They could be due to changes in Neptune's stratospheric chemistry, or random weather patterns, or even the solar cycle.
There is, however, another explanation that the team of astronomers did not consider for the rapid heating. The activation of Space Arks that had previously laid dormant in Neptune's icy interior until the arrival of fleets of ships belonging to the Intergalactic Confederation.
On March 28, Elena Danaan received the following message from Thor Han about changes in our solar system caused by the arrival of the Seeders/Guardians that can be traced back to the interstellar object, Oumuamua in October 2017:
The ships are coming, the Guardians are on the outer orbit of Terra, four ships for the moment. They are watching, in time dilation. Suspended in time like the old Oumuamua. It was one of their ships. It has activated. The ones in the ice belt have activated too. And all the others, one by one, on all the planets. Neptune is next. You will see, you will hear about Neptune soon. But don't forget to tell them: They are lucky and privileged to see this.
Thor Han's message clearly links the sudden heating of Neptune's South Pole to one or more activating space arks that began with the October 2017 arrival of Oumuamua and accelerated with the arrival of the Seeder's space fleets in October 2021.

Thor Han's prediction is quite remarkable given that it preceded the results of the astronomer's observations published two weeks later in The Planetary Science Journal.
In addition, Thor Han's reference to space arks activating in the "ice belt" refers to the recent heatwave increase in East Antarctica. Temperatures increased by as much as 70 degrees over a wide area centered around the Vostok region, which I discussed in a previous article.
The results of the long-term atmospheric study of Neptune clearly validate the information received by Elena Danaan from Thor Han Eredyon about activating space arks in our solar system. The results of the Neptune scientific study give great confidence that we are about to witness astounding results as the space arks continue to activate as the extraterrestrial "Seeder" fleets spread out throughout our solar system and arrive around the Earth.
A video version of this article is on YouTube & Rumble
Audio Podcast on Apple, Spotify, or Google
© Michael E. Salla, Ph.D. Copyright Notice
[Update April 15, 2022 – Elena Danaan first publicly revealed Thor Han's prediction about Neptune being affected by activating space arks in a March 29 YouTube announcement. Here's the link and timestamp. She followed up with a YouTube video on April 12 discussing three articles covering the heat increase on Neptune.]
To learn more about Thor Han Eredyon, the Galactic Federation, and other extraterrestrial organizations currently operating in our solar system, I highly recommend Elena Danaan's book, We Will Never Let You Down (2021).
To find out about the history of the Extraterrestrial Seeders and how their recent arrival has activated long dormant Space Arks hidden on Earth and our solar system, I recommend my April 9, 2022, webinar, which is now available on Vimeo.
Related Articles/Podcasts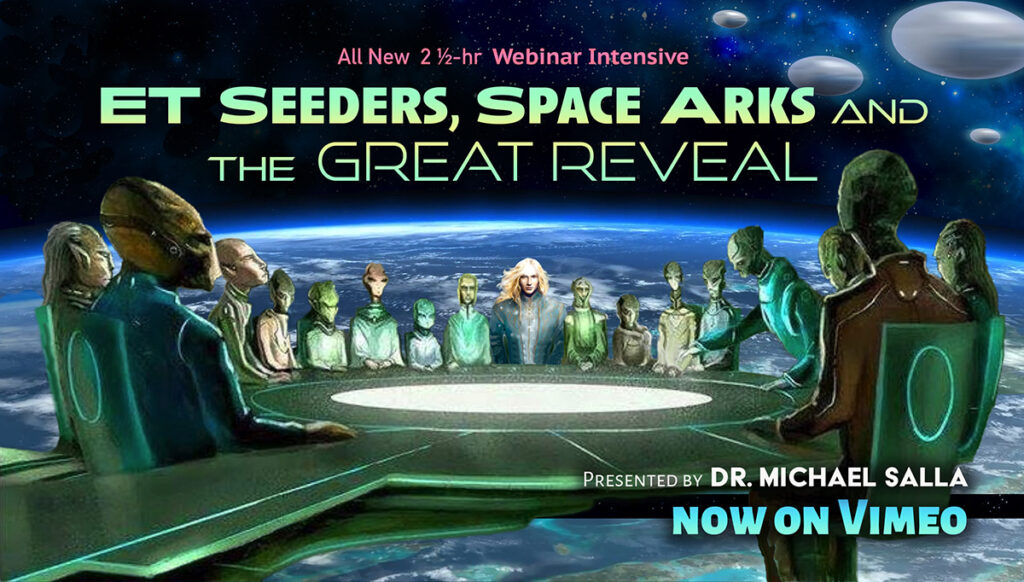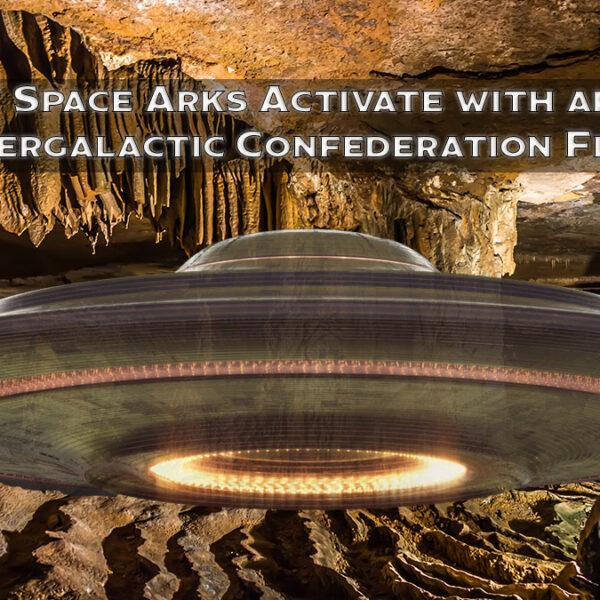 On January 4, 2022, I received an important update about ancient space arks being discovered on the Moon, Mars, Antarctica, and other locations in our solar system. According to Thor Han Eredyon, a Galactic Federation pilot, whose messages are relayed through a former professional French archeologist, Elena Danaan, these huge space arks are activating due to the recent arrival of a large fleet of spacecraft belonging to an Intergalactic Confederation—parked in the vicinity of Jupiter and its moon, Ganymede.
Thor Han's update is startling corroboration for information recently released by my US Army insider, JP, who visited one of these activated space arks on the Moon in joint secret missions being conducted by the US, China and other members of an "Earth Alliance" led by US Space Command.
Elena passed on to me the following messages she received from Thor Han early Tuesday morning about the activation of these ancient space arks:  
Jan 4, 2022
At 1 am, I am contacted by Thor Han telepathically via my implant.
TH: I have clearance to answer your question about the ancient vessels that activated. Those studied by the Terran scientists. It is exciting to watch them and to guide them, as they uncover a past that was hidden for long millenniums. Terran culture has been ready for a long time but now that threatening shadows are leaving your world, truth can be unveiled in the open. Finally. The Earth Alliance unfolds the plan elaborated together with the Intergalactic Confederation and the Galactic Federation of Worlds of Nataru [Milky Way Galaxy], exposing what was hidden until this day.
A long time ago, the Intergalactic Confederation had several colonies in this star system. On Naara (Venus), Terra, its moon, Tyr (Mars) and the fifth planet. Great wars occurred with the Anunnaki and the colonies left. But before leaving, they gathered the essential of their knowledge in arks they buried deep, on the planets I mentioned. These arks preserved the essential information necessary to rebuild the glory of these colonies, if one day this was to happen.
Thor Han's information corroborates what JP was told in a classified briefing he attended before departing for a Moon mission on December 23, 2021, which I discussed in an article one week later. JP entered the giant spherical spacecraft—estimated to be over two aircraft carriers in size—accompanied an archeologist studying its hieroglyphic style writing. JP was one of the military escorts accompanying scientists from the US and China sent to investigate the spacecraft that had activated.
There have been several people wondering about the rather mundane roles JP has played in covert missions to Ganymede and the Moon, given his low military rank and rather dreary armed escort duties for scientists.
One of the things JP shared in our communications since 2008, is that he was often taken by human-looking extraterrestrials into large hemisphere structures, which he described as arks. He witnessed ancient plants, animals and technologies that were being preserved for a future time. He also said that he met several other individuals being taken to these arks—one of whom was a Chinese national.
JP said he was taken to these large arks for a time when they would become important for humanity in dealing with planet-wide contingencies. JP began sharing this information with me around 2014/2015, and I kept this information to myself since no one else was talking about it. US covert operatives, however, monitored JP's extraterrestrial contacts and our communications (see here and here). This leads me to believe that JP is doing far more than simply escorting scientists to these ancient arks and performing mundane escort duties. Due to his earlier access, he carries some energetic frequency, vibration, or code that facilitates the safety and success of missions to these ancient space arks.
Thor Han's reference to arks belonging to ancient Intergalactic Confederation colonies that were forced to leave millennia ago due to great wars in our solar system is also very revealing. Just as Egypt's Sphinx has long been rumored to be a repository of ancient Atlantean technology, so too there are technological repositories of ancient cultures hidden throughout our solar system.
It's helpful to keep in mind that the Atlantean civilization was said to be an offshoot of one of the 24 extraterrestrial civilizations making up the Intergalactic Confederation. According to the Council of Nine information channeled through Phyllis Schlemmer, in her book, The Only Planet of Choice (1993), Altea established the Atlantis colony on Earth. Thor Han's information is telling us that Altea and other extraterrestrial seeder races have similar colonies scattered and hidden throughout our solar system.
Thor Han continued his message as follows:
When the fleet from the Intergalactic Confederation approached this star system, the arks activated. It was time. The return of the Seeders marks the beginning of a new era, when Terrans are ready to receive the long-time hidden knowledge. No rules are broken when the Terrans make their own research and discover the keys by themselves. You understand, this knowledge and technology couldn't fall in the wrong hands. The arrival of the Seeders occurs when the enemy has lost all power and possessions in this star system. The time is right, now. Also, I was authorized to tell you that two great archaeological discoveries are imminent on Terra, this year. It will change the way Terrans look at the chronology of their History. What they believed was truth carved in stone will flow like water.
Thor Han's message reveals that these ancient arks were well-hidden and kept away from the Dark Fleet and its extraterrestrial allies that until recently dominated our planet. Most importantly, the Cabal/Deep State that controlled powerful secret space programs looked for these arks but were unable to find these ancient vessels.
Now that the "Dark Alliance" has been forced to leave our solar system, the hidden ancient technologies are being activated so they can be found and explored by the Earth Alliance that was created in July 2021 as a result of the "Jupiter agreements". Now the time has arrived for these technologies to be openly shared so humanity can learn about long forgotten extraterrestrial colonies, their advanced cultures, and technologies—before devastating wars led to their demise.
Elena next had a Q and A with Thor Han:
E: What you just said, this last sentence, it's a metaphor that foretells a story, right, I know you: "What they believed was truth carved in stone will flow like water." (TH laughs). Can you talk about what is in these arks?
TH: Great technology that will change everything.
E: What do these arks look like?
TH: Elongated and some are miles long. Crystal technology.
E: What do you mean?
TH: The Intergalactic Confederation largely uses crystalline materials to transcend densities, that a built structure can simultaneously exist in several densities.
E: Such as the crystalline architecture I saw inside of the motherships of the Intergalactic Confederation? Does that mean these ships are solid in different densities at the same time?
TH: Correct. Terrans haven't yet discovered all the capacities of crystals. Core engines are powered by crystals, portals are made of fluid crystals, time devices, pyramidal energy generators, and more. These density belts that we wear, are made with nano-crystals. The fabric of our suits, our weapons, the skin of our ships …  
What's crucial here is that JP said that when he entered one of these arks found on the Moon by China's Yutu 2, the crystal inside of it was Moldavite. He said it created a pleasant vibration that helped elevate consciousness. It's very possible, given JP's earlier exposure to arks, that he carried the right frequency that would be recognized by the ark's consciousness.
The Q and A continued:
E: So these buried ships have activated at the arrival of the Intergalactic Confederation.
TH: They received the signal and responded by resonance, due to the simple proximity of the mother fleet. Remember what I showed you, certain ships are living entities. They woke up. Although, your people knew already about some of these locations. We left some clues for them to find. The Dark Fleet found one of these arks, under the ice of Antarctica, but they could never activate its power and use its potential. One of the reasons why the Intergalactic Confederation was waiting.
This is very meaningful given that JP received coordinates from an unnamed Lt Colonel that pointed to a structure in Antarctica that was in an area used by the Dark Fleet until recently. Could the apparent structure shown in the coordinates be linked to one of the Arks hidden underneath or nearby?
Another possible location emerges from the testimony of two special operators that spoke with Veteran UFO researcher Linda Moulton Howe, and whose testimonies were released in January 2019. They revealed their participation in missions to a massive Octagon-shaped structure found near Beardmore glacier, Antarctica, in 2003. This is how Howe initially reported the discovery:
In 2003, a U.S. Navy Seal Special Operation team traveled to Antarctica to investigate a perfectly geometric 8-sided octagon structure discovered by ground penetrating radar near Beardmore Glacier, about 93 miles from the American McMurdo Station.
Another previous team of engineers and scientists had dug out the top layer of one octagon made of a pure black substance that was built on top of two more black octagonal structures that went down deep into the 2-mile-thick ice.
Only part of the Octagon-shaped structure, the Navy Seal stated, had been uncovered so far by the archeological teams, with the rest buried under the ice and extending far below. Ground penetrating radar had shown the structure to be an Octagon in shape, and covering an area of 62 acres (about 0.5 square kilometers).
The Navy Seal described the walls and doors as being covered by hieroglyphs that were about eight inches (20 cm) high and about two inches (5 cm) deep. The hieroglyphs were neither Egyptian nor Mayan, but appeared similar to both in terms of depicting animals and other strange symbols. Similarly, JP said that the large spacecraft he witnessed on the Moon was filled with hieroglyphs that were being recorded by the archeologist he escorted. This makes it possible that the ancient octagon structure described by the Navy Seal was one of the arks discovered by the Deep State and their Dark Fleet allies.
Elena continued her Q and A with Thor Han:
E: How many arks are on Earth?
TH: I am not allowed to tell you, and don't try to read my mind!
E: I won't, you know I respect the rules. But I know already there is one in Egypt somewhere.
TH: South-America, Central Europe, North-West of Russia… One under the waters of the Atlantic Ocean. This one is the biggest. There are others as well but I won't tell any precise coordinates, it is not of my responsibility but that of the Earth Alliance.
E: You won't be in trouble, right?
TH: No. What I am telling you is validated by my superiors. Since you were calibrated on military frequency, they are listening to all our conversations passing through your device.
E: Is there anything else that you can tell me, that the world doesn't know yet?
TH: Each revelation comes in time. There is a plan. Terran civilians will come this year to the complete realization and acceptance of other positive galactic cultures. Politically many changes are on the way. But I must say no more, for the safety of the plan. The Earth Alliance is in charge, of pretty much everything. Be patient.
E: Thank you, I will pass on this info to Michael.
TH: Give him my warm salutations. One day we will meet, but not yet.
Thor Han's statement that this year, 2022, will be when there will be "complete realization and acceptance of other positive galactic cultures" is very telling, given that the Galactic Federation has sophisticated time travel technologies it can utilize for its future projections. His optimistic statement indicates that the Deep State's hold on political power around the planet is crumbling, and that soon the walls of secrecy will collapse.
Consequently, the Intergalactic Confederation and other extraterrestrial races will be revealed to the public in joint disclosures coordinated with the Earth Alliance, and US Space Command. Critically, some of these disclosures will involve announcements about the discovery of advanced technologies found in ancient arks that were built by humanity's ancestors many millennia ago.
A video version of this article is available on YouTube & Rumble
Thanks to Elena Danaan for permission to publicly release Thor Han's message. Elena created a video simulating the telepathic conversation between her and Tho Han which is available on her YouTube channel.
© Michael E. Salla, Ph.D. Copyright Notice
Related Podcasts and Articles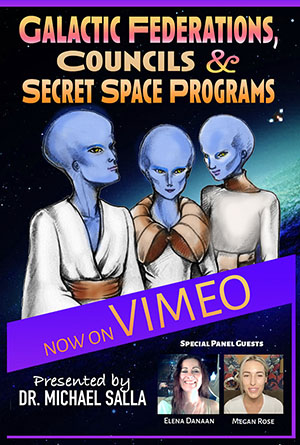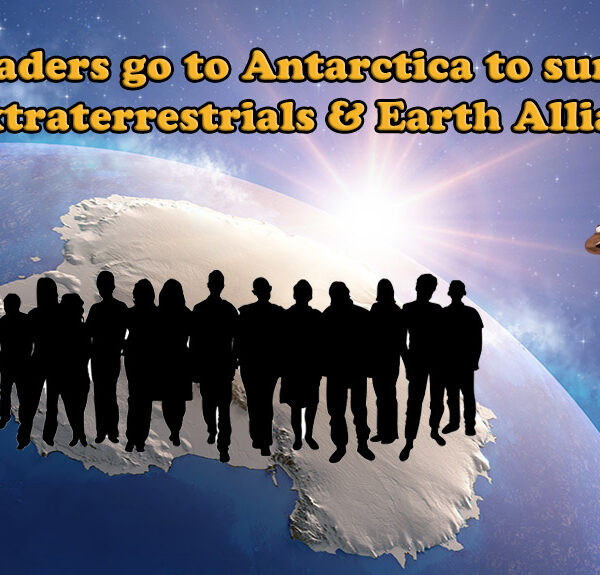 [Important Update Below] News has recently emerged of global elites (aka cabal) going to Antarctica for a secret meeting. We know from public tweets that Claus Schwab, Founder and Executive Chairman of the World Economic Forum, and Cristina Lagarde, President of the European Central Bank attended a secret Antarctica meeting. Two others present were Brad Garlinghouse and David Schwartz, respectively the President and Chief Technical Officer of Ripple Labs, a computer software company specializing in online payment systems.
The four tweets by the above elites, which began with Lagarde tweeting back in July 2021 that she was going to attend a meeting in Antarctica, has generated much speculation. To learn more about the Antarctica meetings, I contacted Elena Danaan to find out if her off-planet sources could supply answers to what was really happening in Antarctica.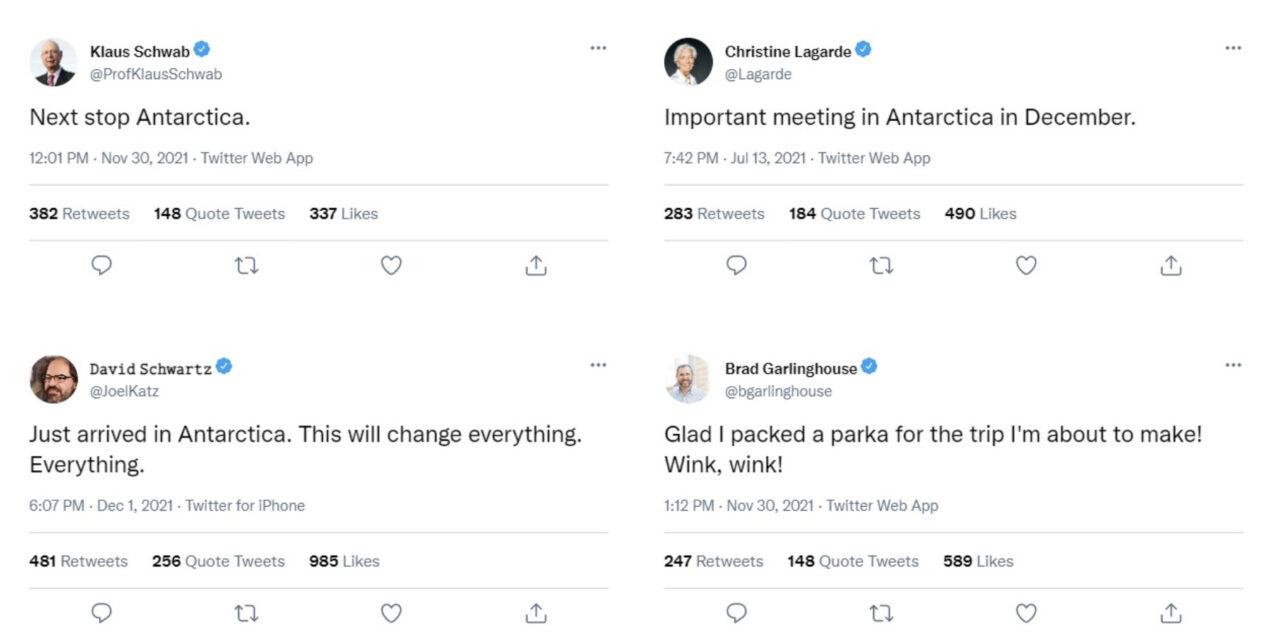 Elena received answers from Thor Han Eredyon, a Commander with the Galactic Federation of Worlds, and Oona from the Intergalactic Confederation (aka the Guardians). The answers were stunning. It appears that a major turning point has been reached and global elites are being summoned to Antarctica to meet a delegation of extraterrestrial races and Earth Alliance leaders to negotiate the terms of their surrender.
Antarctica was chosen for the meeting because it contains a portal that can transport global elites to a distant world in another galaxy where they will be well provisioned, but forever banished.
Prior to leaving for the new world, however, they have to first help the transition of the global financial system, and to undo much of the black magic that has been cast to keep humanity and the Earth itself in bondage.
Here is the first message Elena (E) received from Thor Han (TH) on December 14 about what transpired at the Antarctica meeting.
TH: By the decision of the High Council of the GFW, following the recent agreements set on Jupiter between the Earth Space Alliance and the Galactic Federation of Worlds, the Council of Five and the Zenatean Alliance.
The Terran elites under enemy leadership complied to meet on the southern continent, with our representatives, in order to hand over to the Earth Alliance their powers upon the global financial system. This ancient system is to be replaced by the new system that is to be put in place by the Earth Alliance. They are being offered, in exchange, a life off-world with all commodities.
E: Why are they not just judged for their misdeeds and sentenced accordingly?
TH: They only can unwind the dark web they created, for they cast into the foundations of your societies the anchors of great immorality. It was decided with the Terran high hierarchy of the Earth Alliance, that no greater chaos would unfold from these transfers of power, as an economic collapse would add even more suffering to these challenging times for the Terran people, already greatly wounded. The GFW and the Earth Alliance are making sure that this transition will cause the least damage as possible.
E: Does this concern only changes in the financial system?
TH: Industrial domains are interdependent with the financial system. Be prepared to witness surprising changes in the matter of new energy systems and the rolling out of technologies in many sectors.
E: Why were you on Jupiter these last days? And just back on the very same day when these meetings in Antarctica are leaked?
TH: I told you there were meetings on Jupiter. The dark elites weren't there, they would not be tolerated in the Shari facility (Ashtar GC). The dark ones met on Antarctica's land with our envoys. The latest meetings on Jupiter were about those I just mentioned, with the leadership of the Earth Alliance only. These meetings were completed today, Terran time. This is the statement I can give to you, with my superiors' blessings. Did Oona contact you?
E: Yes, she did.
TH: Then she knows more details than I do, at least for now. I shall speak to you again in the coming hours. You can of course tell Dr. Michael, and give him my fond salutations.
E: I surely will, thank you, Thor Han.
Thor Han's message gives us a clear idea of what really transpired in Antarctica. The global elites summoned there met with a delegation of leaders from different extraterrestrial organizations and the Earth Alliance that participated in the Jupiter Accords signed in July 2021. The elites were required to come up with a plan for a smooth economic transition to a more equitable monetary system and prevent a global financial collapse.
This is supported by the tweets by the two senior officials from Ripple Labs, Schwartz and Garlinghouse. Their presence and expertise signaled that what was being negotiated in Antarctica involved a new online payment system.
Could this be linked to a Quantum Financial System (QFS) that has been a topic of much speculation? According to one source, Nigel Matte, the coming QFS would be linked to a quantum internet that will be created through the Starlink Satellite system being created by Elon Musk's SpaceX.  Schwartz and Garlinghouse would have the necessary expertise to help plans for a smooth transition from the current global financial system to a QFS linked to quantum cloud computing.
Thor Han pointed out that the implications for multiple industries will be enormous starting with the energy sector. Indeed, abandoning fossil fuels is the key to unleashing a multitude of alternative energy technologies that have been suppressed since the early 1900s. Similarly, many other suppressed technologies such as electromagnetic and holographic healing modalities will be also released, thereby replacing the soon to be discredited pharmaceutical industry, as a result of national populations rebelling against mandatory vaccine policies and big pharma support for these.
It's worth keeping in mind that there are currently over 5900 patents that are suppressed in the US alone due to national security orders imposed by the intelligence community. The bulk of these suppressed patents involve alternative energy and healing technologies. When in January 2017, President Donald Trump issued a Top Secret Memorandum for the release of 1000 of these patents over the next two years, he was ignored by the intelligence community, and his administration subsequently targeted.

Interestingly, the cabal was not allowed to travel to the headquarters of the Ashtar Galactic Command where the Jupiter Accords were first negotiated between 14 spacefaring nations led by the US, with representatives of the Galactic Community. This is a big indicator of how the situation in our solar system has dramatically changed with the expulsion of the Ciakahrr (Draconian) Empire and Orion (Gray) Collective forces, and Earth's cabal being isolated from their former patrons.
After his first response, Thor Han sent additional information to Elena about the meetings he was attending on Jupiter:
TH: Another aspect of my presence on Jupiter was to discuss this phenomenon which very recently occurred in the vicinity of your star system: a collapse of the 3rd Density continuum. This occurs in pockets in the fabric of space and your star system is entering one of these on its trajectory through this arm of the galaxy. More 3rd Density collapsing will occur, as a bridge to the 5th Density. The enemy and the dark ones know about it, they knew it was happening and it is one of the reasons why they knew for a long time that they had lost this star system. I will tell you more later.
Thor Han's message corroborates that our solar system has entered a region of space which possesses a galactic anomaly that greatly impacts third density space. In 2014, scientists confirmed that our solar system was about to enter a large interstellar cloud called "the local fluff", which is approximately 30 light-years wide and held together by a very large magnetic field.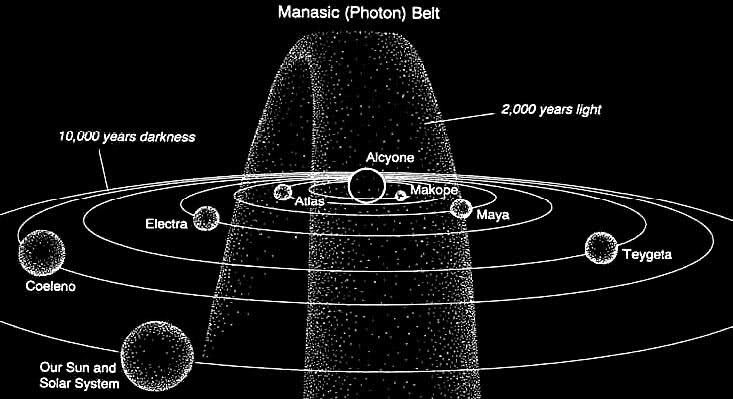 According to various researchers, this interstellar cloud was first observed back in 1961 around the Pleiades constellation and called a 'photon belt'—due to the white halo it projected. One of the "Photon Belt" advocates was Noel Huntley, Ph.D., who wrote an article in 2010 titled "The Photon Belt Encounter" where he described its existence and great interest to extraterrestrials:
What is this electromagnetic cloud, this golden nebula, sometimes referred to as the radiant nebula by ETs? Its more universal designation is 'photon belt' or 'photon band ', consisting of many bands, and any encounter with this belt is recognized by extraterrestrials as of great import.

According to Thor Han's information, Dr. Huntley was correct and the region of space we have entered will accelerate consciousness from a materialistic third density existence to a fifth density existence. According to the Law of One material, "fifth density is perhaps best described as extremely white in vibration." Therefore the "photon belt" is not an inaccurate description of this 5th density region despite what many critics have to say about the term.
If humanity's collective consciousness was not sufficiently developed to accommodate fifth density frequencies, it would implode in a self-induced global calamity. If humanity's consciousness evolved, however, a golden age of wisdom, love and peace would begin.
Thor Han is making clear that the global elites understood that the battle for Earth had been lost, and they wanted no part of what was coming. Hence their willingness to cooperate in the transition to a new Earth in order to be able to use the Antarctica portal to leave forever to another planet.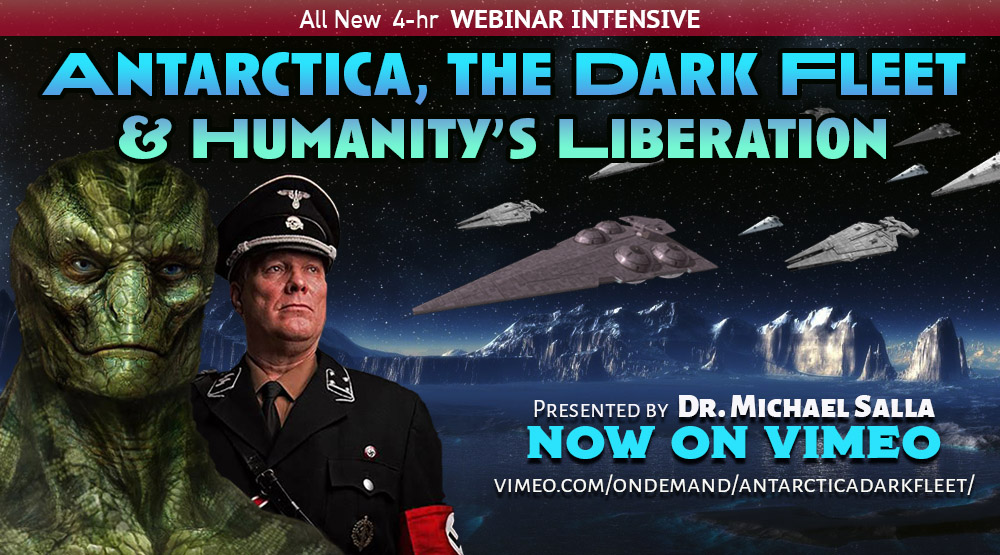 In a second follow up message sent on December 14, Thor Han communicated with Elena and shared more information about this "photon belt" (aka local fluff) and how the Jupiter Accords gave the global elite five months to surrender to the Earth Alliance. Thor Han said:
TH: I am going to talk about this natural phenomenon occurring in the vicinity of your star system. This is not an isolated phenomenon; as your star system moves throughout the grid of this galaxy, composed of fluctuating waves of frequencies, you encounter pockets of higher vibrational density of matter. What does it mean: the physical laws binding the atoms together oscillate at a faster rate. It is not about time, do you understand, the time rate doesn't change, only the perception you have of it, because your rate changes. It is not about time but only about the physicality of the fabric of space that shifts. As the universal laws of physics function, it happens that this phenomenon occurs progressively, unless the pocket of higher density is as big or bigger than the said star system. The limit of a density zone is not sharp but fuzzy. You enter into it progressively, by encountering "bubbles" until you completely merge into the new area. 
E: What happens when Earth will cross through one of these higher density zones, or bubbles?
TH: Nothing near a dramatic event, such as many Terrans imagine with fear could happen. It manifests as a change in consciousness as the perceptions, mental and physical, shift into a higher range. Physical symptoms can occur, those who have prepared their mind openly follow the wave but for those who are not ready and resist it, it translates for them by physical and mental suffering. The vision changes, the perceptions change, especially the perception of linear time, that is perceived as faster. But you know, this process, entering through this new area in Nataru, is inevitable. So Terrans need to truly let go of any resistance, such as the greatest, that is fear.
Thor Han has here confirmed that our solar system's movement into the "photon belt" ("local fluff") is not something that heralds physical destruction, but instead signals a speeding up of consciousness. Those individuals sufficiently prepared emotionally and mentally will be able to surf the coming galactic waves and manifest a new reality—the proverbial Kingdom of Heaven on Earth. Those that are not prepared will do the opposite, and experience more great stress and turmoil in their personal and collective lives.
Thor Han continued his second follow up message as follows:
E: Going back to Antarctica, what else can you tell me? I don't like these guys, they are the embodiment of evil. They have caused so much suffering.
TH: They won't anymore. When the Jupiter agreements took place, they received a warning that we would meet in five months and they would have to prepare to surrender. So they knew this and that is why they are pushing all their agendas at once, with despair. But your people is starting to see that.
E: Wait, why give them five months?
TH: For the transition. This meeting is a turning point for them, and for you. If we had suppressed them all at once, the financial and economical systems on Terra would have imploded in a terrible chaos. There are better ways. They are summoned to transfer to the Alliance their keys and tools, in order to make the transition as smooth as possible for the population.
Something else that is worth mentioning, is that they have been taught dark aetherical arts and the spells need to be undone. This will undo their power. It is powerless that they will leave this world. Because they will leave. You know, when I mentioned transition, I meant to say that Terrans need to see the faces of their enemy, in order to open their consciousness to the truth. However painful this process is, it is necessary.
E: It reminds me what the Nine told me recently, that every sentient being has a role to play in the games of the evolution of the universe.
Th: That is exact. You know, when I stayed in the Himalayan base, four years ago, I witnessed great plans being prepared for the awakening of the Terrans. The time war was the main concern. Imagine a time war like a multi layered chess board. There is no better way to describe it to you.
Thor Han's reference to the global elites use of the "dark aetherical arts and the spells" is very significant. He is referring to a little understood aspect of the global elite's control system which is the use of black magic to undergird all their activities. Thor Han is confirming here what several researchers have revealed in the past, the cabal routinely uses black magic as part of their global control system.
A good example is how the National Aeronautics and Space Administration (NASA) routinely used magical symbols for the public Space Program as documented by Richard Hoagland and Mike Bara in their best selling 2009 book, Dark Mission: The Secret History of NASA.

What we also learned from President Vladimir Putin and a military intelligence group associated with the Q movement (a movement linked to the 17th letter of the alphabet) was that the global elite are practicing 'Satanists' who conjure up the power of demonic and other negative entities to subjugate humanity and the spirit of the planet. In this regard, what Putin effectively said in his 2013 State of the Nation Address was "the New World Order Worships Satan."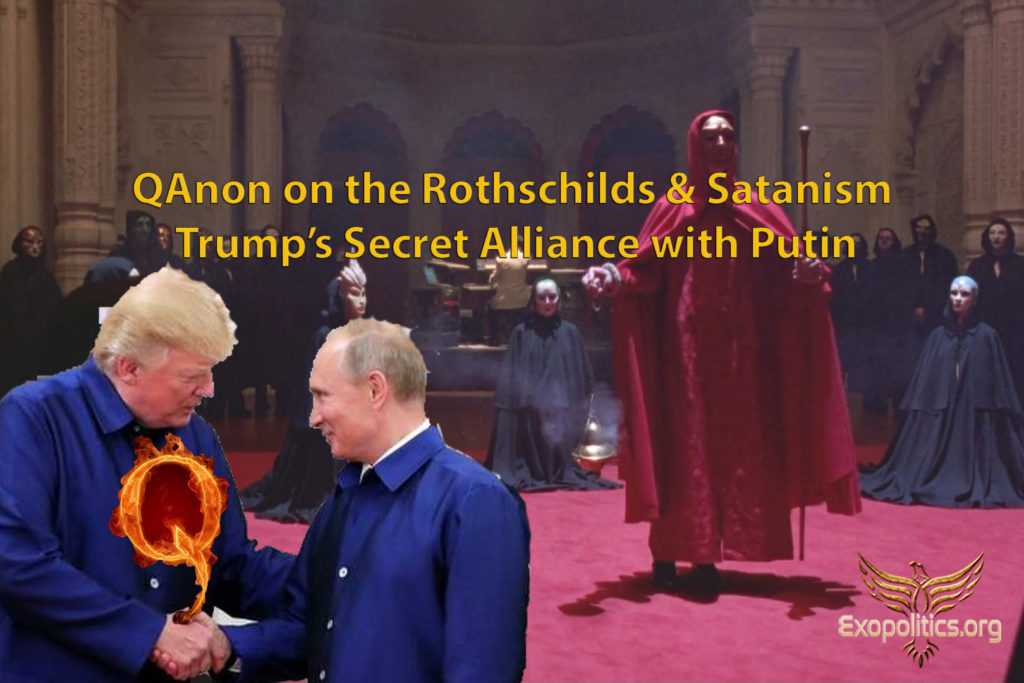 These dark magic ceremonies are routinely held at different energy vortexes or 'sacred sites' around the planet as revealed by many occult researchers such as Fritz Springmeier in his book series, Bloodlines of the Illuminati. More recently, Brad Olsen, a highly competent researcher and author, also revealed many of these black magic/Satanist practices in his book series Beyond Esoteric:
There is a complete control over the human race, and to think that black magic could be used to control the masses is disturbing. The occult is employed in a new kind of fascism today among some of the elite globalists, who completely control almost every aspect of our lives, from health and finance to politics and education…. Research indicates that occult ceremonies and rituals at the upper levels go far beyond what anyone can imagine…. Why is it so hard to believe that occult practices are a real tool for control? (p. 55).
Importantly, Thor Han pointed out the explicit connection between the Jupiter Accords signed in July and the Antarctica meetings held five months later. A provision of the Accords was the surrender of the global elite by December 2021. This timeline is corroborated by Christine Lagarde's July tweet that meetings were to be held in Antarctica in December. Her tweet is compelling evidence that the cabal had indeed been given five months to prepare to hand over their power, without collapsing the world financial system as a condition for their leaving Earth through the Antarctica intergalactic portal.
This negotiated surrender and departure of the cabal signals an incredible new time lies ahead as the world transitions to new financial, political, health, and energy systems that will revolutionize life. The message from Oona, one of the Guardians, provides yet more details into the incredible planetary transitions we are soon about to witness. I will analyze her message in Part 2 of this series.
A video version of this article is available on YouTube & Rumble
I wish to thank Elena Danaan for permission to publicly release Thor Han's messages. Her website is here.

© Michael E. Salla, Ph.D. Copyright Notice
---
Dec 16, 2021 Update: The original source for the four twitter posts cited in the above article has been found. The four tweets first appeared on the twitter account of XRP the Standard Productions on December 3. They were then reposted in an article published on The Void on December 7, which I used as my source for the above article. Two of the tweets were then posted by Ben Fulford on his site on Dec 13, 2021. Joseph Farrell cited the Void article and referred to Klaus Schwab tweet on Dec 13. I posted the above article discussing the four tweets on Dec 16. The XRP site posts satirical stories, and takes pride in misinforming people. Unfortunately, regarding the four Antarctica tweets, this does cast considerable doubt on their authenticity. However, disinformation is designed to muddy the waters about real events, and something did genuinely happen in Antarctica as one of the four sources, David Schwartz, is actively posting about his recent trip there. So we know one of the four twitter sources did go to Antarctica. Did Klaus Schwab and  Christine Lagarde also go there? Now we don't know. This unfortunate development does not diminish the accuracy of the information relayed by Elena Danaan from her source Thor Han about what has recently happened in Antarctica. All it does is cast confusion and misdirection in an already difficult field to research. While I did conduct some due diligence on the four twitter posts, it plainly wasn't good enough. Lesson learned. I will do better next time. Fool me once shame on you. Fool me twice …
Michael Salla, Ph.D.
---
Related Podcasts and Articles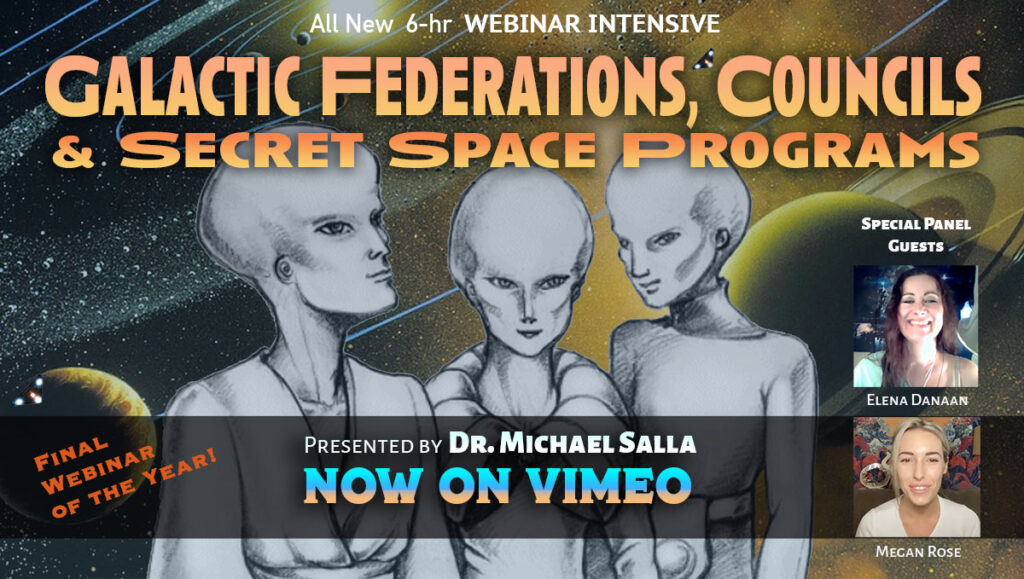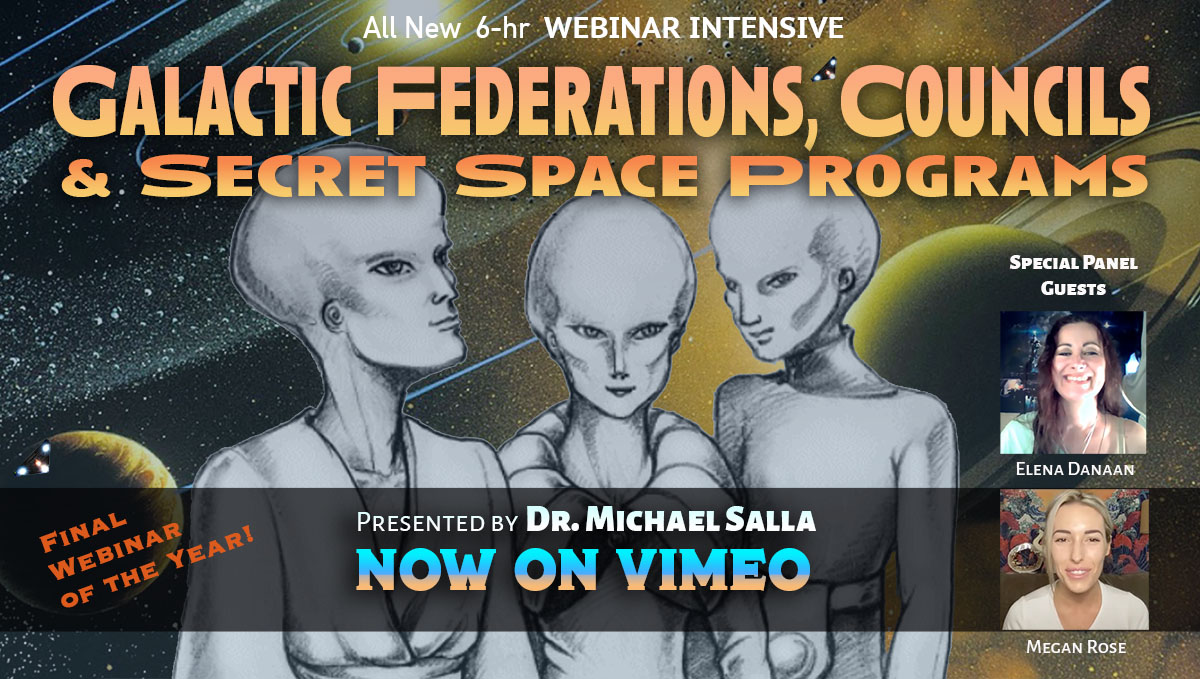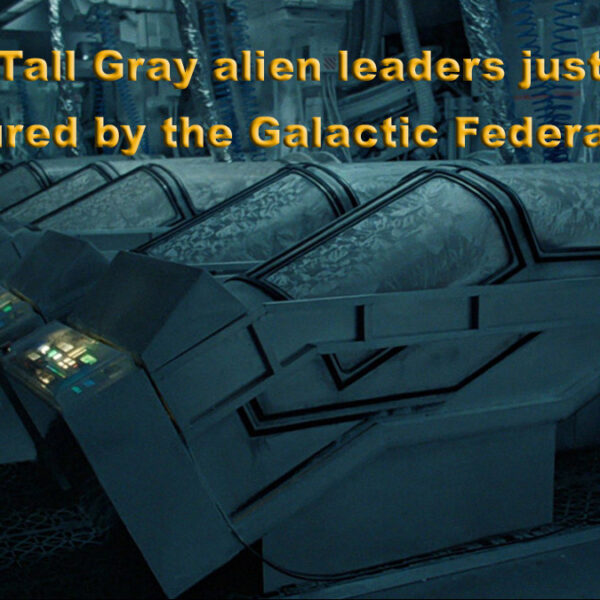 On September 30, I received an update from Elena Danaan and her extraterrestrial contact, Thor Han Eredyon, concerning a contingent of Tall Gray alien leaders from Orion who had just been captured by the Galactic Federation of Worlds. It was claimed that the Tall Grays were the same aliens that had in the 1950s reached an agreement with the Majestic 12 Group without President Eisenhower's approval, and selling out humanity in the process. If accurate, the capture marked a major step forward in humanity taking back control of the solar system.
What follows is the update I received from Elena about the capture of the Orion Tall Grays:
[Elena] Thor Han connected to share with me telepathically where he was: in a dark room with other personnel of the Federation, looking at high transparent cylinders containing a blueish gel. Nine of them contained each a tall Grey in stasis. I could identify in the room High Commander Ardaana, the science commander Denethor, some Ummites, and other beings from different races.
[Thor Han] – These are Eban, a very rare and exceptional catch, Thor Han said. ([Elena]I knew that the Eban are at the head of the Orion Nebu group and the ones responsible for the treaties with MJ12 & MIC). It is extremely difficult to catch them, he continued, as they play with frequency shifts, interdimensional jumps and temporal hide-and-seek games. And when we happen to catch one, it discorporates instantly. As you know, we found the frequency to lock all their portals in this star system. This is how we caught these ones, trying to escape via one of the portals near Saturn.
It's important to emphasize here Thor Han's intel that the Ebans are the leaders of the Orion Nebu, Tall Grays from the Orion constellation, and it was this group that met with and made agreements with the Eisenhower administration. These meetings and agreements with the Tall Grays were first discussed by William Cooper in his 1991 book, Behold a Pale Horse. He wrote:
Later in 1954, the race of large nosed Gray Aliens which had been orbiting the Earth landed at Holloman Air Force Base. A basic agreement was reached. This race identified themselves as originating from a Planet around a red star in the Constellation of Orion which we called Betelgeuse. They stated that their planet was dying and that at some unknown future time they would no longer be able to survive there
Elena later added that the captured Ebans come from Betelgeuse, matching what Cooper had earlier revealed. It's also worth pointing out that the ability of the Tall Grays to transport themselves via "frequency shifts, interdimensional jumps and temporal hide-and-seek" explains the need for a frequency grid being created around the planet.
In a previous update from Val Nek (received from Megan Rose), it was described how new technologies were being provided to US Space Command to prevent the Tall Grays and other negative groups from using such sophisticated means to infiltrate Earth, and create havoc here.
Elena continued the update she received from Thor Han:
[Thor Han] It is a great catch for the Galactic Federation because for the first time, we are about to triangulate their brain frequency in an attempt to neutralize the frequency transmission from their queen-consciousness, and get to it. As you know, the Nebu function as a hive-consciousness; for the first time in the history of this galaxy, we are going to crack this code. They won't stay here on this ship, they are about to be transported to a safer place.
[Elena] -Why are they kept in the dark?
[Thor Han]-They thrive on ultraviolet light. Our regular light harms them, we need to preserve them alive. All the Nebu try to leave this system. Many have already, hoping to gather forces and come back. Hence comes the need for deactivating their central consciousness. Once disconnected from it, they will be useless, neutralized.
This is a point that both Elena and Megan have made about the Draco Reptilians and Orion Grays now departing our solar system due to intervention by the Galactic Federation upholding their Prime Directive.

The Dracos and Grays have the intention of returning with new allies, and time was short for humanity/the Earth Alliance to prepare advanced planetary defense technologies and a powerful space fleet to protect the rest of the solar system.
In Thor Han's update, I was intrigued by the parallels with the Borg as depicted in the Star Trek series and how brain frequencies were used for individual members to link with the collective. I asked Elena about it, and what follows is the Q & A between us:
[Michael] That is good news Elena. So they are like the Borg. Once separated from the hive mind, they are useless since they haven't developed individuality.
What is it about their brain frequency that connects them to the Queen mind? We are talking about something very different to implants, right?
[Elena] Oh yes, totally. All Greys with a reptiloid genome, such as the Eban, Zeta, Grail, Solipsi Rai, Do-Hu etc…, are on a hive type social structure. Yes, like the Borgs! No, we are not talking about implants, it is something totally different.  There is no technology involved. We are talking about consciousness. Although they have individual thinking of their own, their minds are calibrated on a specific same brain frequency connected to a central consciousness called the "queen".
When orders come from this centralized "queen", they cannot resist and they obey, just like the Borg. I am not sure if it is a real "queen", it may be a super-computer or a sort of supra-AI I don't know, but it is called "queen". This "queen" is located in the Orion M42 nebula. They have individuality but it is very basic. When the "queen" sends an order, imagine a quantum spider at the center of a web: everyone receives it and it takes over the brain functions and the basic individual thinking. Once disconnected from the queen, and so from the hive, they are lost and useless.
So the Galactic Federation is trying to hijack this queen. Exciting.
The Nebu agenda was to do the same thing with humanity.
This was a fascinating answer, the Tall Grays were linked through consciousness with a queen, and implants were not part of their communication process. This means the communication process is similar to bees and other insect species where the hive mind is conveyed through consciousness alone, allowing the queen to control the collective.
Importantly, implants would be used by Tall Grays for tracking purposes rather than communication, as exemplified in the abduction phenomenon where millions of human abductees have been implanted over decades.
The Gray implants appeared to be more sophisticated than the crude RFID chips that were mass produced by major companies such as Siemens to track humans abducted and/or taken into the slave trade, as I explained back in December 2015.

An abduction happened to Elena when she was nine years old, and the Gray implant was repurposed so it could act as a communication device with Thor Han and the Federation.  

Elena's update from Thor Han appeared to be very good news. The same group of Tall Gray leaders that had reached agreements with the Majestic 12 Group were now in custody. I was intrigued by what their fate would be and asked Elena/Thor Han some questions about it. Here's the relevant Q and A with Thor Han [TH].
Michael: There were 9 of them in capsules. Are they part of a governing Council of some kind or just one or two leaders and their minions?
TH: "They are the equivalent of officers, part of a special high command. They were fleeing Dulce base and trying to escape by the Saturn portal, located near their former Saturn base. They are not part of a council. We need to examine them first, and when we reach satisfaction, we will revive them and take them through the usual procedure. No negotiation. Nebu don't negotiate, they kill the elements of the hive who have been "infected", to use the term they employ."
Michael: Also, will there be negotiations for their release, a trial of some kind, or will they just be experimented on to crack the code, etc?
TH: They have security brain shields we need to crack through. As long as they remain stunned, they can't send a signal to the hive, which would result in their remote removal.
Elena: Removal?
TH: Their consciousness would be instantly removed from their body-envelops and merged back into the global consciousness of the hive, in Uru An Na. It's the equivalent of killing them remotely, getting rid of them before they release more info.
Thor Han's response makes clear why the Orion Grays are a formidable force in space that operates much like the fictional Borg collective does when it comes to terminating the lives of its captured personnel. The reference to Dulce base is also significant since that is the same location identified by the whistleblower, Phil Schneider, who described a 1979 firefight there that led to a significant number of US special forces being killed by the Tall Grays.

What supports Elena's latest update is that long-time contactee Alex Collier has just come forward in an interview corroborating the information being released by Elena and Megan Rose about the recent liberation of the solar system from the Orion Grays and Draco Reptilians. Alex gave a timeline for how this is playing out today, and how negative extraterrestrial groups such as the Tall Grays are being captured:

Somewhere around the middle of December, before Christmas, this should be over. In other words, the battle between the light and the dark, at that point it will just be cleaning up, rounding up, tribunals, things of that nature but the war itself would be over. Most of the regressives [Orion Grays and Draco Reptilians] that have been on the planet have been removed, and those who were still here hiding, they virtually have surrendered because they have no choice.
The information from Alex's Andromedan extraterrestrial contact, Mornay, directly supports the information that the Orion Grays are losing their temporal war with the Galactic Federation, Andromeda Council, and allied extraterrestrial groups.
The apparent capture of this group of Tall Gray leaders involved with the agreements reached with the MJ-12 Group is yet another sign of a profound shift in terms of humanity's expansion into space. This suggests that the underlying power structures behind space exploration have been altered in fundamental ways, as Elena and Megan have been reporting, and as we are witnessing today with the rapid expansion of space operations by the US military and aerospace corporations to bring about a Star Trek Future.
I wish to thank Elana Danaan for relaying Thor Han's update and answers to my questions. Her YouTube channel is here.
Note: On October 9, I will hold my final webinar for 2021 on the topic of "Galactic Federations, Councils & Secret Space Programs." The Webinar will conclude with a special panel featuring Elena Danaan, Megan Rose, and myself.
© Michael E. Salla, Ph.D. Copyright Notice
[Video Version of this article is available on YouTube and Rumble. Podcast version available on Apple, Spotify & Google]

Related Articles & Podcasts
For a complete list of articles and interviews concerning the Galactic Federation and/or featuring Elena Danaan, Megan Rose,  and other sources click here.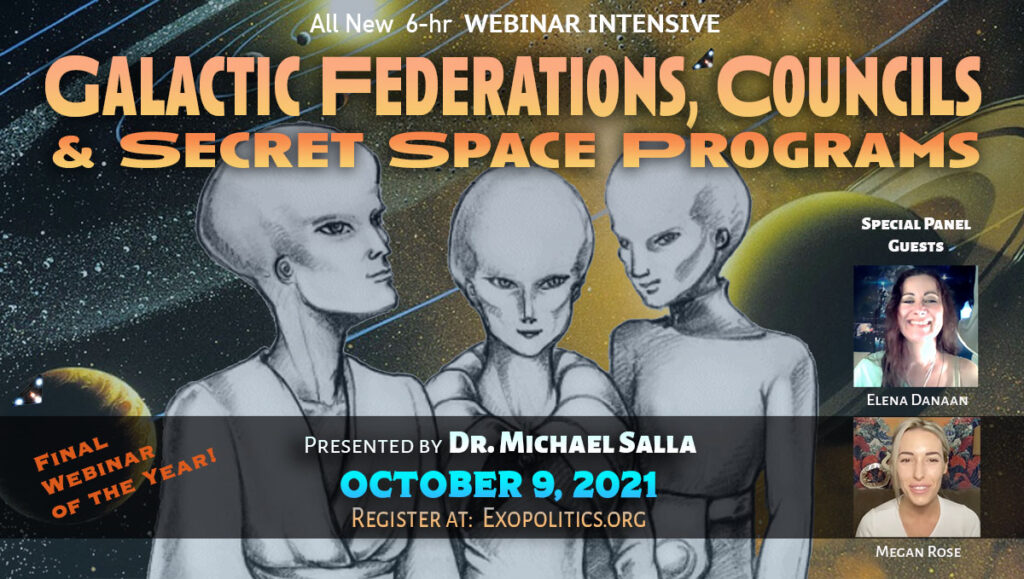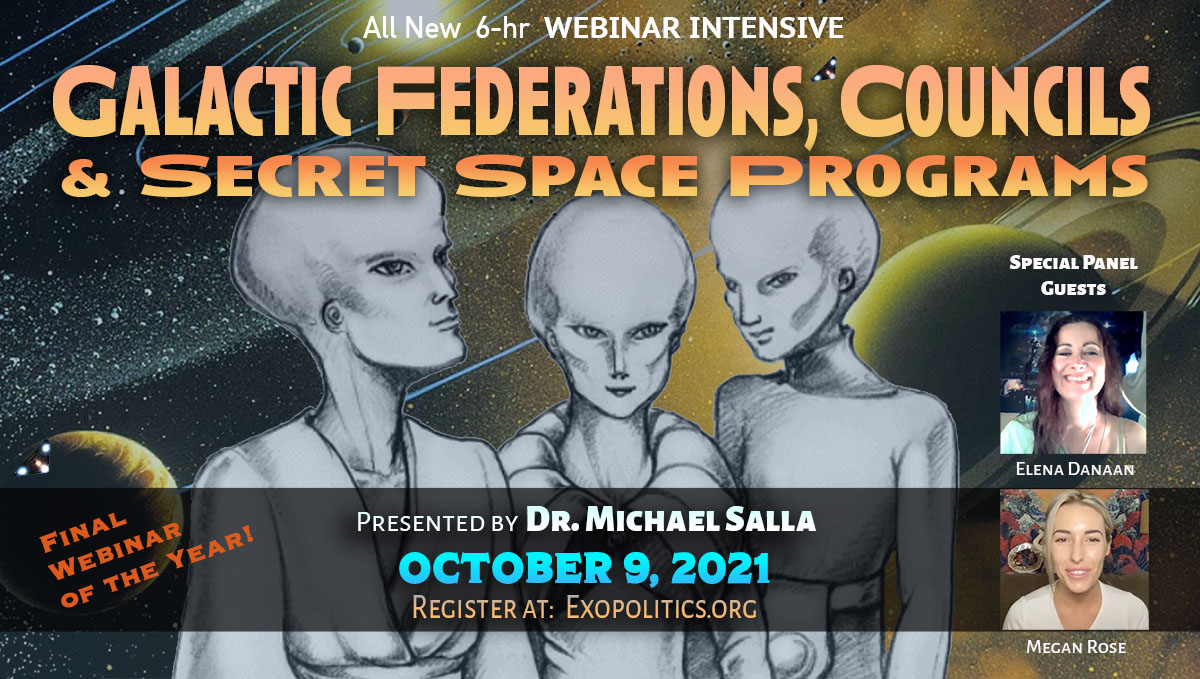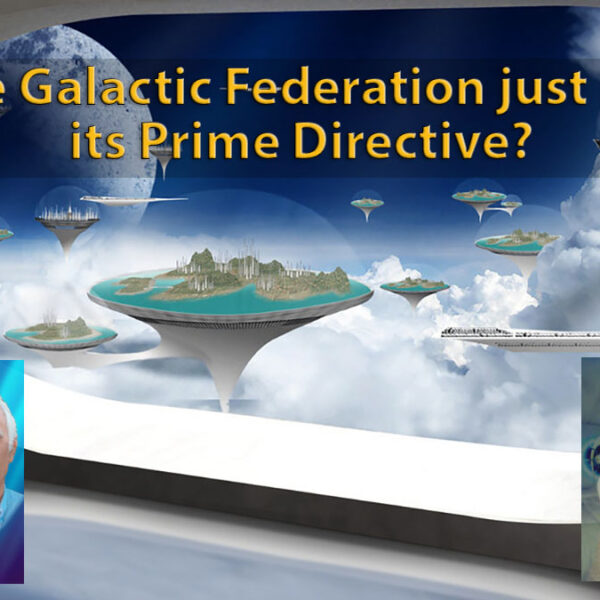 In this Exopolitics Today interview, Elena Danaan, a former professional French archeologist, discusses a recent communication she received that details the Prime Directive of the Galactic Federation of Worlds. Elena is publicly releasing the ten articles making up the Prime Directive, along with commentary by her primary extraterrestrial contact, Thor Han Eredyon.
The contents of the Prime Directive are known to participants in secret meetings and agreements that have occurred between the Galactic Federation and national space program leaders and major aerospace corporations. Its contents have not been publicly released until today.
In the discussion with Dr Michael Salla, the contents and implications of the Prime Directive are analyzed in terms of their scope and implications for humanity.
Interview available on YouTube or Rumble
What follows is the text of the Prime Directive received by Elena Danaan from Thor Han Eredyon. A PDF version of the Prime Directive is available here. 
***
THE PRIME DIRECTIVE
Galactic Federation of Worlds
I
The Prime Directive is to serve as a moral, ethical guide and legal template.
II
The Prime Directive is applicable to all cultures in any world that have not yet achieved interstellar travel capacity and have not established an organized continuous relationship with an evolved external interstellar culture.
III
Nothing within these articles shall authorize the Galactic Federation of worlds personnel to intervene in matters which are essentially of the domestic, local or private jurisdiction of any planetary system, or shall require the members to submit such matters to settlement under any articles of the Galactic Federation of Worlds.
IV
As the right of each sentient species to live following the greater universal law of Free Will, in accordance with its natural and biological cultural evolution is considered sacred, no members or personnel of the Galactic Federation of Worlds may interfere with the normal, autonomous and healthy development of native life, society and culture. Such interference includes introducing superior knowledge, strength or technology, to a world whose members and society are incapable of handling such advantages wisely, judged on their present level of spiritual, moral and technological evolution.
V
The Galactic Federation of Worlds cannot expose an evolving species to technology that the species has not yet discovered or is currently capable of developing and using.
VI
Sharing and seeding of technology above the lesser evolved race evolutionary capability of understanding is prohibited or taken to the necessary minimum.
VII
It is forbidden to interact or communicate with any native resident of a lesser evolved planet or culture using any device, appliance, machine, tool, weapon, or invention representing an improvement upon the science and technology already in existence upon said planet.
VIII
Spiritual and moral knowledge should also be restricted to a bare and necessary minimum only using communication methods and devices at the current level of understanding of the lesser evolved race.
IX
It is not permitted to make contact with or interfere with lesser evolved races unless they are threatened by an outside source. In that case it is the moral obligation of the personnel of the Galactic Federation of Worlds to evaluate the situation to determine a suitable course of action.
X
Federation personnel may not violate this Prime Directive, unless they are acting to right an earlier violation or an accidental contamination of said culture.
This directive takes precedence over any and all other considerations, and carries with it the highest moral obligation.
---
Elena Danaan's YouTube channel is available here. Her website is here.

Earlier Exopolitics Today Interviews with Elena Danaan

---
[Note: In my upcoming September 11 Webinar, Our Star Trek Future, I will discuss how the ten articles of Galactic Federation of World's Prime Directive compares to the fictional Prime Directive of the Star Trek series. The secret role played by US Navy intelligence assets in briefing Gene Rodenberry who came up with the idea of Star Treek, means that the resemblance between the Prime Directives of the Galactic Federation of Worlds and Star Trek are much more than coincidental. Learn more by clicking here.
Michael Salla, Ph.D.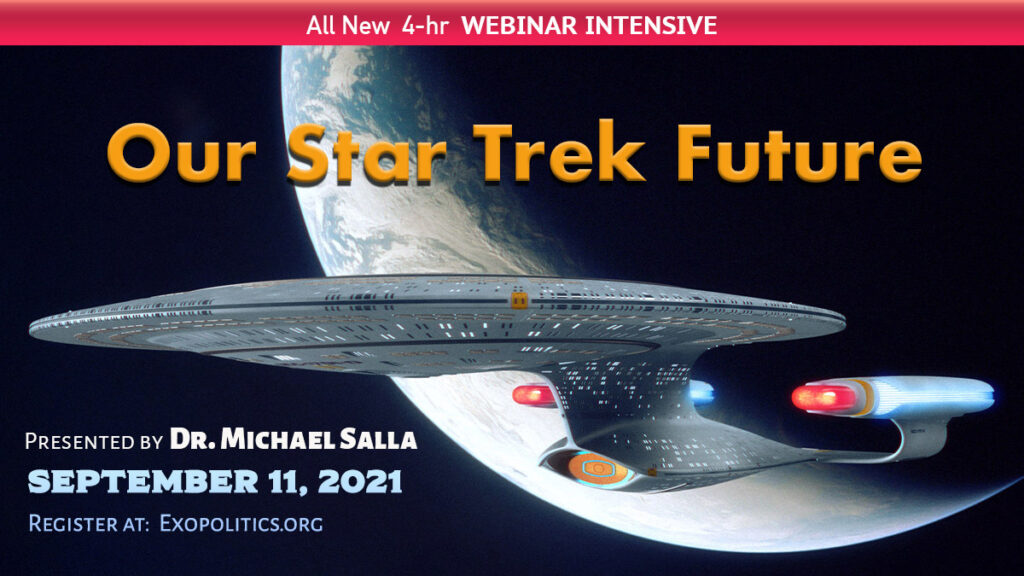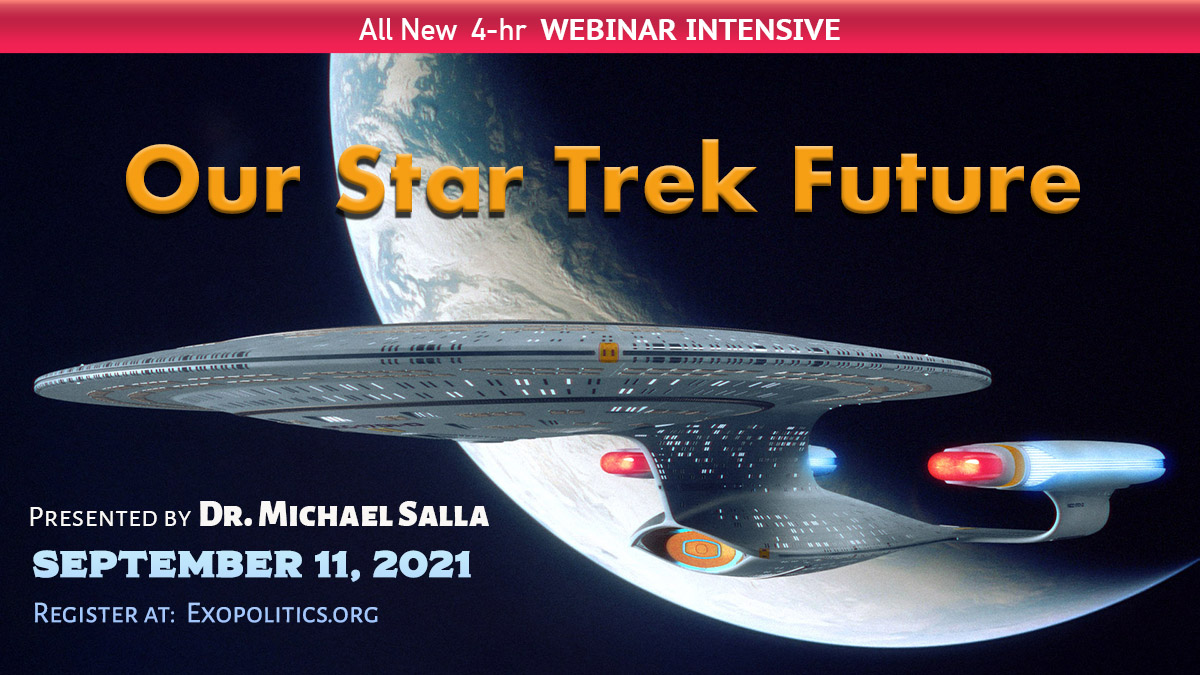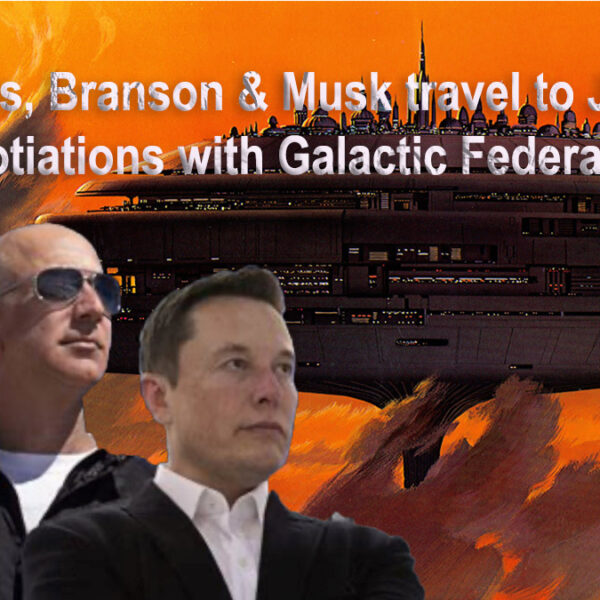 On July 11, to much fanfare, Richard Branson traveled on a Virgin Galactic spacecraft for a highly publicized trip to the edge of space—defined by NASA as beginning at an altitude of 50 miles (80 km). A week later, he was followed by Jeff Bezos, who flew in a Blue Origin spacecraft to just above the Von Karman line, an altitude of 62 miles (100 km), the worldwide standard for the start of space. Around the same time, on July 23, Elon Musk announced that SpaceX was given the highly prized contract to launch NASA's Europa Clipper mission to Jupiter by 2024.
What unites these three disparate space events involving pioneering aerospace CEOs is a claim by a former French archeologist, Elena Danaan, that a series of secret meetings were held in a floating extraterrestrial base (city) in the upper atmosphere of Jupiter in mid-July. She was told by her primary extraterrestrial contact, Thor Han Eredyon, that the meetings were attended by top officials from 14 space-faring nations, as well as "progressive corporation CEOs" to meet with representatives from the Galactic Federation of Worlds and other galactic organizations.
In previous articles, I discussed the identities of the 14 nations that most likely attended the meetings and speculated that the "progressive corporation CEOs" probably included Bezos and Branson, whose trips to the edge of space coincided with the alleged time of the Jupiter meetings. I further speculated that Musk had attended due to a SpaceX announcement that it had been awarded the Europa Clipper meetings.
In her most recent 'physical contact' with Thor Han, Elena has provided some fresh new details about the Jupiter Meetings, which confirmed my speculations about the CEOs in attendance. This is Elena's (E) recollection of what she was told by Thor Han (T):
E: About the CEOs, was Michael right?
T: Yes.
E: All of them?
T: And many more.
While Branson and Bezos very publicly televised their relatively few minutes floating in Earth's upper atmosphere, Thor Hans' response suggests they kept secret that they were about to or had already spent many hours in the upper atmosphere of Jupiter negotiating the future of our solar system.
It's worth pointing out that this is not the first time that Jeff Bezos has been involved in top-level negotiations involving secret space programs. In early February 2018, the German-led Dark Fleet operating out of Antarctica conducted high-level meetings with the Trump administration, as first revealed by former Forbes Magazine author Benjamin Fulford. What corroborated Fulford's claim was that Trump's Secretary of State, Rex Tillerson, did travel to Bariloche, Argentina where secret negotiations were allegedly held with the Dark Fleet to reveal its existence and release some of its advanced technologies. What added even more credence to Fulford's claims was that Bezos was also in Bariloche at the same time, where he almost certainly joined Tillerson in the secret negotiations, which I covered in a previous article.
This takes me to the question of why corporate CEOs with questionable backgrounds were involved in the Jupiter meetings. Thor Han's response suggests some dire contingency is on the horizon that makes it necessary for the Galactic Federation to work with them for the greater good of humanity. This is the relevant portion of the dialogue between Elena [E] and Thor Han [T]:
[E] Why them? People on Earth are going mad about it.
[T] Because these are the ones who are ready now. There's no other choice. We don't have time, we can't afford to wait that new corporations form and equip themselves with brand new fleets, we take the ones who are available here and now. I know they are not pure-hearted but they are the only ones able to lead the Terran species into the future. As corporations, their agendas are financial. They go with the winners. Their old allies are losing, so these corporations have turned their back to them.
Thor Han's response that "we don't have time" is very troubling. It corroborates that the Galactic Federation sees some impending catastrophic or major Earth change events that make the development of large space fleets an urgency. The most likely candidate for such a dire contingency is a micronova or 'solar flash' event happening in the near future.
Ben Davidson, the founder of Space Weather News, has for several years now been urgently warning about the growing evidence that a micronova event will happen by the end of this or the start of the next decade.
Similarly, a secret space program insider, Corey Goode, has since 2015 been warning that a "solar flash" event is predicted to happen in the near future. Historical evidence shows that micronova events had happened before and wiped out advanced civilizations on Earth and in our solar system.
Thor Han's reference to there being "no other choice" and that there is insufficient time "that new corporations form and equip themselves" suggests that the dire contingency is not that far in the future, just as Davidson and Goode have been warning.
Elena continued her dialogue about Musk, Bezos and Branson as follows:
[E] But do you trust them?
[T] No, we don't. Remember, I told you that we were watching them proving their good intent. Now, you must not tell this publicly until I say it is the right time because civilians on Terra do not possess all the elements yet to grasp the whole perspective. There are many other reasons why we do not disclose everything for the moment, as it does not involve only ourselves.
Thor Han did give permission for this information to be now released. He is correct that most on Earth do not possess the necessary "big picture" perspective. Many will focus on the shortcomings of Musk, Bezos, and Branson at the Jupiter meetings as "progressive corporate CEOs" without realizing that they have built the necessary infrastructure for quickly expanding their operations and building large fleets of civilian spacecraft.
Musk's SpaceX, Bezos' Blue Origin, and Branson's Virgin Galactic have spent a decade or so developing rocket-propelled spacecraft to get to their current positions where they can safely begin building fleets of civilian craft for moving a significant number of humans into space. It's unreasonable to expect that the world's militaries would undertake such a massive endeavor in a global contingency since they would unquestionably prioritize relocating government officials and military families to "safety zones" in space or underground. The rest of humanity would be left to fend for themselves.
Therefore, there is an urgent need for a civilian space industry to be quickly expanded far beyond present levels. This is especially the case once advanced propulsion and energy technologies are released, which would enable space travel deep into our solar system, thereby evading any catastrophic earth changes.
Elena shared more of Thor Han's response about the corporate CEOs, which gives us some clues into what lies ahead:
The Galactic Federation offered to these corporations a deal: that if they comply to the progressive rules of the new agreements, we will support and protect their commercial interests. Because it is in our spirit to entice unity and progress, not division. We believe that everyone in this universe deserves a second chance; this is a process part of the evolution; learning from our mistakes. And also, by including your opponents in your circle, they cease to be an enemy and they become an ally. This is how you make peace, and also why our Federation works hard at welcoming cultures that were once regressive. Unity is progress.
Thor Han is here acknowledging that Musk, Bezos, Branson, and other CEOs at the Jupiter meetings previously collaborated with the Deep State in various ways. However, with the impending defeat of the Deep State and their space allies—the Dark Fleet, Draco Empire, and Orion Alliance—Musk, Bezos, and Branson have realigned themselves. Thus they have been given a second chance and are being closely watched by their new partners, the Galactic Federation, in terms of complying with the "progressive rules of the new agreements."
At this stage, it's not known what these progressive rules are, but given the Federation's recent actions on the Moon, Mars and Antarctica, we can expect it would exclude the kind of exploitative practices, genetic experiments, slave trade, biowarfare, etc., that were the mainstay of the Interplanetary Corporate Conglomerate, and the Dark Fleet.
Elena continued:
[E] This explains why, as I thought, in the recent agreements on Jupiter, countries such as Russia and China were voted to be under the management of the United States of America. But why the USA?
[T] Because they are the best able to fit the task, and because we know what the future is made of. We have been secretly grooming the USA into secret programs since the 1950s, because we knew…
[E] I closed my eyes as Thor Han sent me a telepathic image. It was three similar logos. From left to right, as an unfolding timeline: Star Trek's Starfleet, Artemis Accords, and Space Force. All three blended into one. Just after that, I saw eight ships of Solar Warden passing by the GFW station (where I was). What a good omen!
Elena's response highlights the Artemis Accords' importance and US leadership for the immediate years ahead as humanity's presence in space expands greatly beyond its present levels. The Artemis Accords create a framework for the civilian, corporate and military sectors to work side-by-side in meeting the challenges of quickly expanding humanity's presence far into our solar system.
In addition, her information confirms the testimony of William Tompkins, who told of human-looking extraterrestrials (the Galactic Federation) helping the US Navy develop a secret space program (Solar Warden) since the 1950s. Tompkins further stated that the Navy's Solar Warden program has been building new fleets of space carriers that are scheduled to come online sometime in the early 2030s. Around the same time frame as Davidson and Goode have predicted the incoming micronova event. Coincidence? I don't think so.
All this suggests that in the immediate years ahead, the Navy will begin revealing Solar Warden assets through the newly created US Space Force, which is becoming the hub for a future multinational space alliance. This is evidenced in the expanding "Combined Space Operations Initiative" whereby the space commands of Australia, Canada, France, Germany, New Zealand, United Kingdom are closely coordinating with the US Space Command and Space Force. I discuss this exciting emergence of a future multinational military space alliance—a modern-day Starfleet—in my latest book Space Force: Our Star Trek Future.
The US Navy will play a key role in preparing humanity for the challenges that lie ahead. Over the last few years, the Department of the Navy has been releasing some of the advanced space propulsion technologies used in Solar Warden through scientists such as Dr. Salvatore Pais.
There have been five patents released by Pais, all on behalf of the Secretary of the Navy, which have all the necessary components for the civilian sector to build fleets of advanced antigravity space vehicles and powerful electromagnetic shielding technologies that can be used to protect humanity either in deep space or on Earth itself from electromagnetic storms and Coronal Mass Ejections. All will be vital for building future fleets of civilian spacecraft that can be used to ride out the devastating effects of a micronova or other catastrophic events foreseen by the Galactic Federation and multiple secret space programs.
In conclusion, I know that it will be difficult for many to stomach that compromised CEOs such as Bezos, Branson and Musk have been given a second chance and allowed to reach agreements with the Galactic Federation at secret meetings held above Jupiter. However, the Galactic Federation is telling us that there is no choice given the magnitude of the challenges that lie ahead, which makes it imperative that a very large civilian space infrastructure is built using exotic technologies such as those found in the Pais patents, as quickly as possible.
Bezos, Branson, and Musk have the necessary finances, resources, and know-how to quickly transform the civilian space industry away from fossil fuels, just as Musk transformed the automobile industry to electric cars. The upside of the Jupiter Agreements is that humanity is being helped by a positive association of extraterrestrials—the Galactic Federation of Worlds—working simultaneously with national governments, militaries, and select aerospace corporations, to prepare humanity for a Star Trek Future.
And this is just the beginning. Join me for my upcoming September 11 Webinar, where I will lay out all the latest information about humanity's Star Trek Future, and how it all relates to Space Force, Solar Warden, Artemis Accords, and the Galactic Federation. This is positive and highly inspiring material, so don't miss this look beyond the chaos into a far better future for all of us.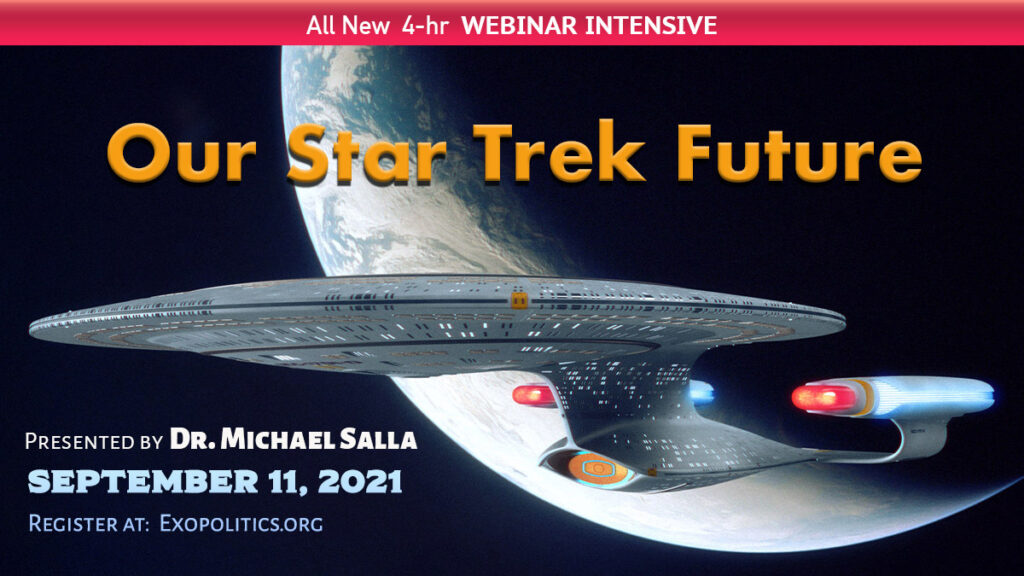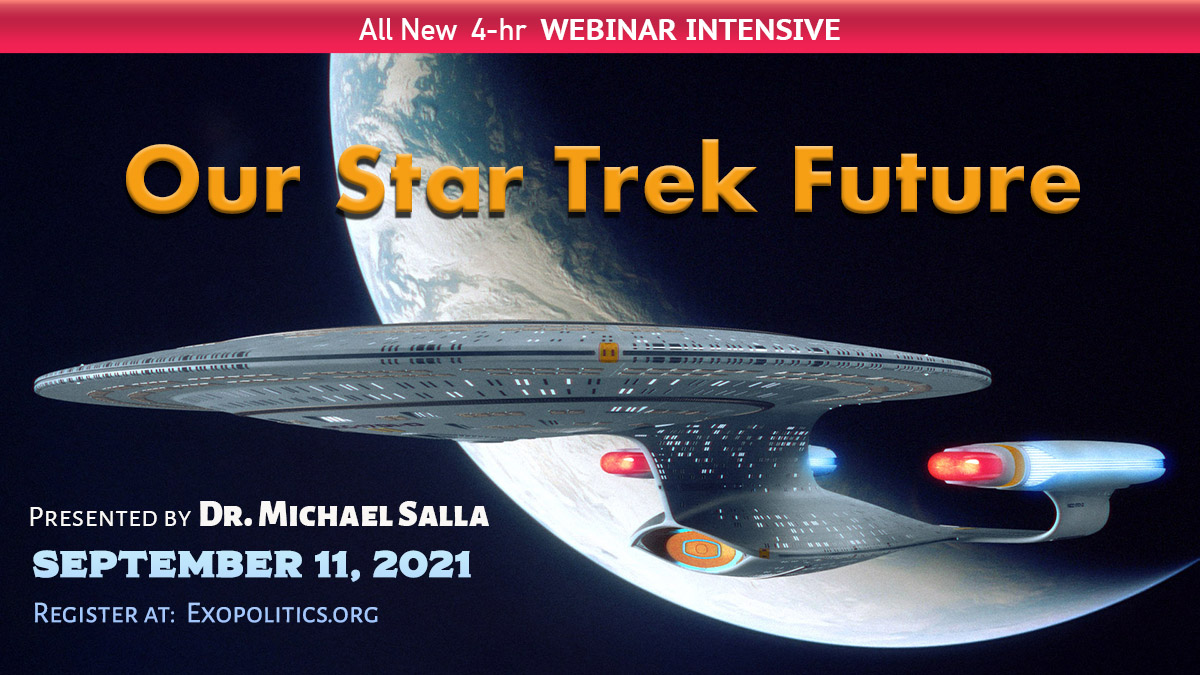 © Michael E. Salla, Ph.D. Copyright Notice
[Note: Elena Danaan's YouTube Channel is here & her website is here]
[Video version of this article is available on Rumble and YouTube]
Further Reading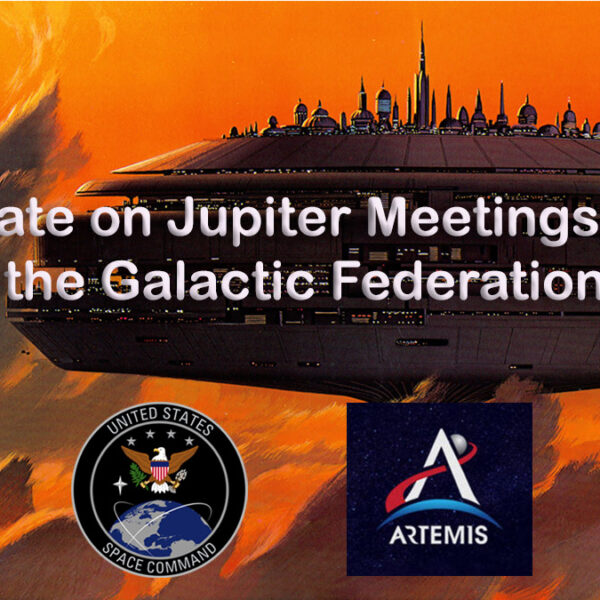 More information has become available that better clarifies what happened at a set of secret meetings that took place in the upper atmosphere of Jupiter in mid-July involving representatives from different spacefaring nations and the Galactic Federation of Worlds. Elena Danaan, who first released news of the dramatic meetings from her extraterrestrial contact, Thor Han Eredyon, has provided a diagram along with further explanatory comments that help considerably in getting a better idea of the different nations, corporations, and organizations that participated in the meetings, and the selection process for the nation that would be chiefly responsible for coordinating humanity in taking responsibility for the solar system – the USA.
In a prior article, I discussed the information received by Elena from her primary extraterrestrial contact, Thor Han, a ship commander from the Galactic Federation of Worlds who escorted some of the Earth delegates to the meetings. We also discussed the meetings in an interview released on Aug 6 (available on Rumble and YouTube).
As explained in my earlier article, these meetings are similar in function to the Yalta Conference held during the final stages of World War II. In the current scenario, these "galactic diplomacy" meetings discussed restructuring our solar system with the impending defeat of the Dark Fleet, Draco Empire, Orion Alliance, and their corporate partners, the Interplanetary Corporate Conglomerate (ICC). I've discussed these developments in previous articles, along with corroborating evidence, which you can read here and here.
After our interview, Elena sent me a diagram explaining the sequence of meetings that took place above Jupiter. The diagram succinctly describes what happened, along with her comments for each stage of the meetings. Based on the sequence of meetings, it appears that the chief purpose was a selection process to determine which spacefaring nation would be primarily responsible for coordinating all human space operations and liaising with the Galactic Federation.
Here is how Elena summarized the meetings in her own words based on Thor Han's initial messages and what she has subsequently learned.
There was a series of meetings and this had been going on for a while. Each Terran group attending these meetings combined space force military officials and progressive corporation CEOs. There were twelve meetings at first, occurring as twelve separate groups. Each group was composed of officials from galactic institutions, auditing a specific Earth nation's representatives in the space military and corporate domains.
Put simply, the Galactic Federation was reviewing Earth's spacefaring nations in terms of their respective capabilities, histories and leadership potential. In his initial message to Elena, Thor Han said, "there are actually fourteen countries involved in space programs, who were represented there." In other words, the 12 meetings involved representatives from 14 countries with space programs with officials from the Galactic Federation, and other extraterrestrial organizations.
These are the 12 countries that have signed the Artemis Accords, which are a set of bilateral agreements between the US and other spacefaring nations, which set out the guidelines for how signatories are to behave and coordinate in space affairs: Australia, Brazil, Canada, Italy, Japan, Luxembourg, New Zealand, United Arab Emirates, South Korea, Ukraine, United Kingdom, and the United States.
There are also six countries that have national space programs but to date have not signed the Artemis Accords. These are: China, France, Germany, India, Israel, and Russia.  Of these, only China and Russia are not expected to sign on to the Accords anytime soon, but that could quickly change with the outcome of the Jupiter meetings.
If only 14 out of these 18 nations participated in the Jupiter meetings, then two possibilities come to mind for why four did not participate. First, it can be speculated that some of the smaller nations, e.g., Luxembourg and New Zealand, delegated to larger neighboring nations to represent their space interests. 
A second possibility is that the European Space Agency, headquartered in Paris, officially represented the interests of France, Germany, Italy, and Luxembourg. While the United Kingdom does participate in some European Space Agency programs, it maintains a separate national space program and works closely with the US NASA program.
By "progressive corporation CEOs", Thor Han was very likely referring to representatives from companies such as SpaceX, Blue Origin, and Virgin Galactic, as opposed to CEO's from older larger aerospace corporations such as Boeing, Airbus, Lockheed Martin, Northrup Grumman, etc., which worked with the now-discredited Interplanetary Corporate Conglomerate, a major ally of the German Dark Fleet.
Prominent CEOs such as Elon Musk, Jeff Bezos, and Richard Branson therefore almost certainly attended the Jupiter meetings. This is supported by recent flights into space by both Bezos and Branson. Branson flew to the edge of space (defined by US authorities as 50 miles altitude) on July 11 in a Virgin Galactic craft. He was followed by Bezos, who flew into space on July 20 in a crewed Blue Origin flight. These two very public space flight events, it turns out, were covers for Branson and Bezos to attend the Jupiter meetings.
Musk very likely attended the Jupiter meetings using another mode of transportation and cover story. The cover story appeared on July 23, when Musk announced that SpaceX had been awarded a contract to launch NASA's "Europa Clipper" mission to Jupiter's moon Europa in October 2024. That means that around the same time Branson and Bezos were involved with their trips to the edge of space, Musk was working with NASA officials on an announcement concerning a future mission to Jupiter. A plausible cover story for Musk secretly flying to Jupiter to attend the meetings.
What's noteworthy here in NASA's announcement of the Europa Clipper mission is its recent behavior of increasingly awarding contracts for space exploration to SpaceX or Blue Origin rather than older established aerospace corporations. This is critical circumstantial evidence that there has been a major change in how space is being managed by national governments and the aerospace corporations they are supporting through the contractual process.
Elena went on to explain what happened after the initial set of 12 meetings.
Then, three big meetings occurred: the first of the three meetings was a gathering of six selected nations' programs. The second meeting gathered a selected group of four from this previous group of six, to decide who would be best able to lead the group of six. The third and final agreement was between the galactic representatives and the winning nation selected from the previous group of four.
Elena says that Thor Han was forbidden from identifying the different nations participating in the meetings. It can be speculated that the six nations that participated in the first of the three final meetings were those with the oldest and largest functioning national space programs. These are in order of their first satellite launches: Russia (1957), the United States (1958), France (1962), Britain (1962), China (1970), and Japan (1970).
It should be noted that the first five nations from this group of six, are all permanent members of the United Nations Security Council. Each has a long history of being deeply involved in Security Council decisions concerning international affairs. It is therefore no great surprise that this same group of nations would perform a similar function for regulating human activities in our solar system.  
It can be further speculated that the four countries that participated in the penultimate meeting out of which the Galactic Federation would choose the nation that would be given the responsibility of coordinating all Earth's nations in space affairs were the US, Russia, China, and France.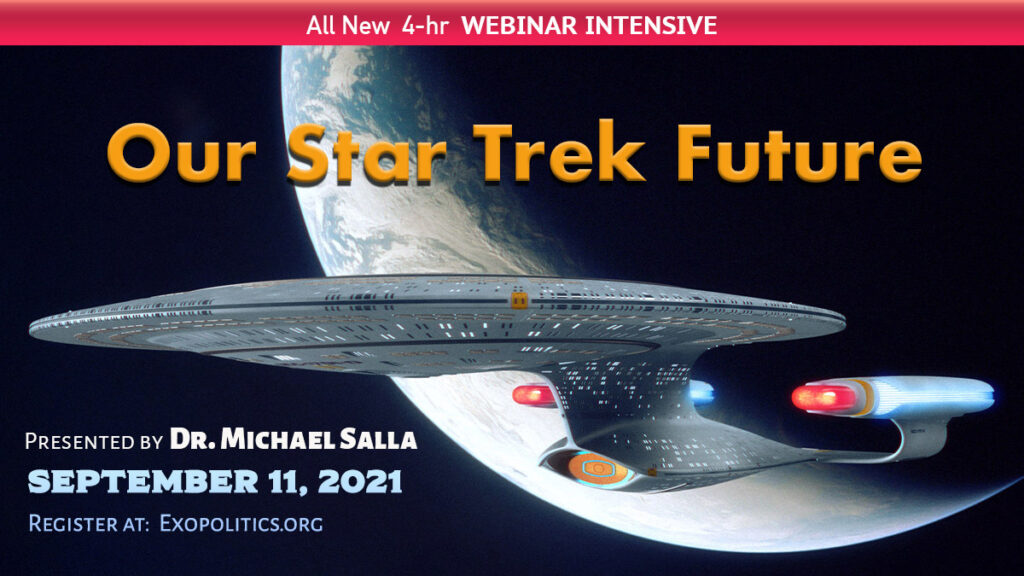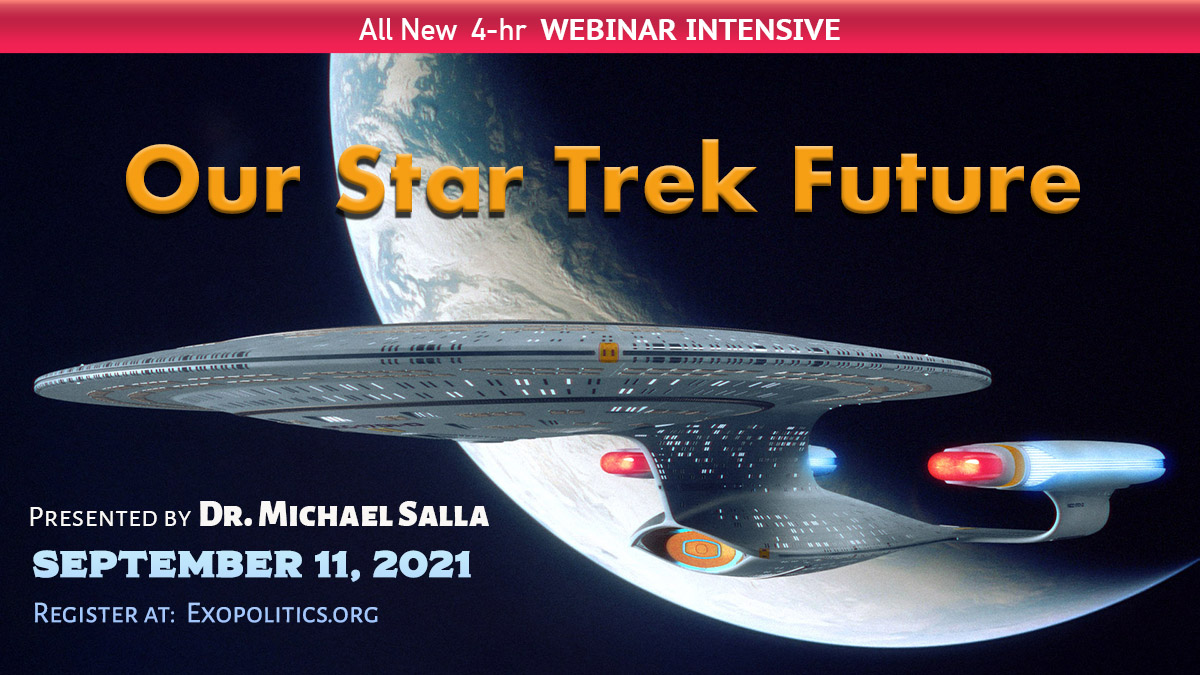 From this group, the Galactic Federation chose the US as the nation with the most support from the total group of 14 nations and the CEOs of the space companies in attendance.
Elena went on to give more details about the different galactic organizations that met with the 14 Earth delegations in choosing the leadership team that the Galactic Federation would coordinate with in the future:
So the delegations of the Galactic Federation of Worlds, Council of Five and Andromedan Council, audited separately different Earth officials responsible for Space forces and progressive corporations, to determine safety zones and who would serve best the interests of the many. The Galactic Federation of Worlds only wants to work with a unified global civilization, not with a compound of different rival space forces playing power games.
Thor Han said that there are actually fourteen countries involved in space programs, but a top six have programs that were recognized by the Galactic Federation of Worlds as most progressive and durable, and fit to join forces with them. The eight remaining others were in for commercial accords benefiting the many. Thor Han was also speaking about a "horizontal" coalition of these top six, coming up as a unified space department under the leadership of the US.
What makes the scenario described by Elena and Thor Han credible is that it is consistent with what is known about the Artemis Accords, which are growing in popularity among spacefaring nations. This growing space alliance is organized around the US at its core.  In contrast, an attempt by Russia and China to promote a rival international space coalition through their joint International Lunar Research Station initiative has gathered no support.
It's therefore very understandable why the Galactic Federation and affiliated galactic organizations—Andromeda Council and Council of Five—would choose the US as the go-to nation for future collaboration between the Federation and the rest of humanity.
Finally, Elena drew a graphic of what Thor Han saw departing after the penultimate meeting. Three spacecraft were seen carrying the unsuccessful delegates of the nations not chosen to lead the Earth in future coordination with the Galactic Federation. Elena says that two of the craft carried the Russian and Chinese delegations that were unhappy with the outcome. The third craft, according to Elena and my speculation, carried the French delegation. The cigar-shaped craft presumably belonged to the US Navy's Solar Warden space program.
In conclusion, there is significant circumstantial evidence that the Jupiter meetings happened in mid-July involving 14 nations and CEOs of relatively new aerospace companies. First, the number of nations in attendance (14) is close to the number of known spacefaring nations (18). Second, the flights to the edge of space by Richard Branson and Jeff Bezos were very likely cover stories for them physically attending the Jupiter meetings. Third, Musk's announcement of SpaceX's selection to launch the 2024 Europa Clipper Mission shows that Jupiter was very much on his mind during the meetings.
Finally, the growing acceptance of the Artemis Accords by leading spacefaring nations—with the exceptions of China and Russia—makes it very plausible that the Galactic Federation chose the USA as the go-to nation for future communications and coordination in deep space.
© Michael E. Salla, Ph.D. Copyright Notice
[Note: I wish to thank Elena Danaan for illustrating the sequence of meetings held above Jupiter, and of some of the craft used to transport delegates, and kindly giving me permission to use them in this article. Elena's YouTube Channel is here & her website is here.]
[Video version of this article is available on Rumble and YouTube.]
Further Reading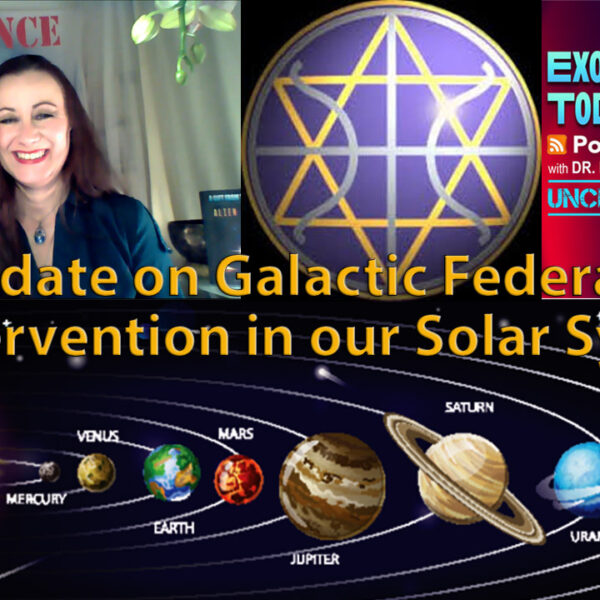 In this Exopolitics Today interview, Elena Danaan begins by giving a short account of her work as a professional archeologist for 20 years, and what she learned during her time in Egypt and evidence of extraterrestrial life. She goes on to give a comprehensive update on ongoing "Galactic Federation of Worlds" intervention on the Earth, Moon, Mars, Phobos and recent diplomatic meetings on Jupiter, which handed over responsibility of the solar system to a consortium of space faring nations making up the Artemis Accords.
Elena discusses how regressive extraterrestrial alliances—the Draco Reptilians and Orion Alliance—have been forced to abandon many of their outposts in the solar system. This has not only impacted the German-led "Dark Fleet" but also the Interplanetary Corporate Conglomerate (ICC), which used Antarctica and Mars as major bases of operations. Both the Dark Fleet and ICC have been forced to evacuate facilities on Earth, Moon, Mars, and elsewhere in the solar system according to Elena. On Mars, this has led to major bases being evacuated and the liberation of a captive slave work force.
Elena's startling information is corroborated by major developments in space as explained by Dr Michael Salla, who gives an account of how the Artemis Accords has led to major spacefaring nations quickly setting up space commands that aim to work alongside the US Space Command. Critically important is the eclipse of large aerospace companies such as Lockheed Martin, Northrup Grumann, Boeing, etc., that were affiliated with the ICC, and the rise of new aerospace companies such as Space X and Blue Origin which are being contracts by NASA to achieve important goals under the Artemis Accords.
The truth that emerges is that the Galactic Federation is encouraging the Earth Alliance/Artemis Accords nations to work with new "progressive companies", rather than those previously associated with the discredited ICC. What is vitally important about Elena's information is that it is real time observations by a member of the Galactic Federation who has been given permission to reveal the truth of what is happening today on Earth, the Moon and elsewhere in our solar system.
Interview available on Rumble and YouTube
Earlier Exopolitics Today Interviews with Elena Danaan
Further Reading/Podcasts
---