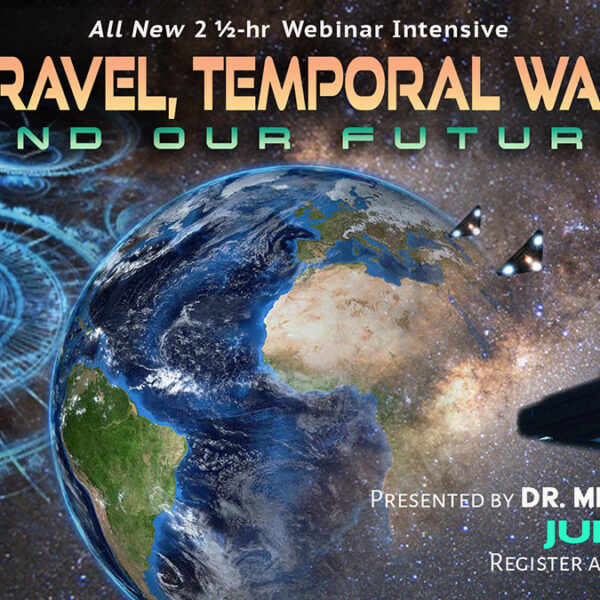 Many have accurately described humanity's present situation as very similar to a Dark Night of the Soul. As we fathom the extent of the situation confronting us all politically, economically, socially, medically, etc., around the planet, it's very easy to sink into despair and lethargy. This is precisely what the Deep State wants. It doesn't want us contemplating a marvelous future with incredible life changing technologies where we unite with our cosmic friends, because if humanity were allowed to do so, then it would quickly manifest the disclosure of technologies that have been suppressed for well over a century.
One only has to consult with the US Patent and Trademarks Office to see that almost 6000 patents have been held up under national security orders to understand what has been happening for a very long time. The bulk of these suppressed inventions deal with free energy, exotic propulsion systems, electromagnetic healing, and more. Ever since the time of Nikola Tesla, these advanced technologies have been suppressed by a Deep State led by secret societies and their negative extraterrestrial allies. Among these suppressed technologies is one that would conclusively show us the light at the end of the tunnel and conclude our collective Dark Night of the Soul—Time Travel.
Time travel technology has been around for a very long time. It can be dated as far back as 1895  when Nikola Tesla claimed that he saw the past and future when he opened a temporal doorway while conducting high voltage electrostatic experiments with his newly created Tesla coils. Those early experiments with Tesla coils led to the disastrous 1943 Philadelphia Experiment by the US Navy.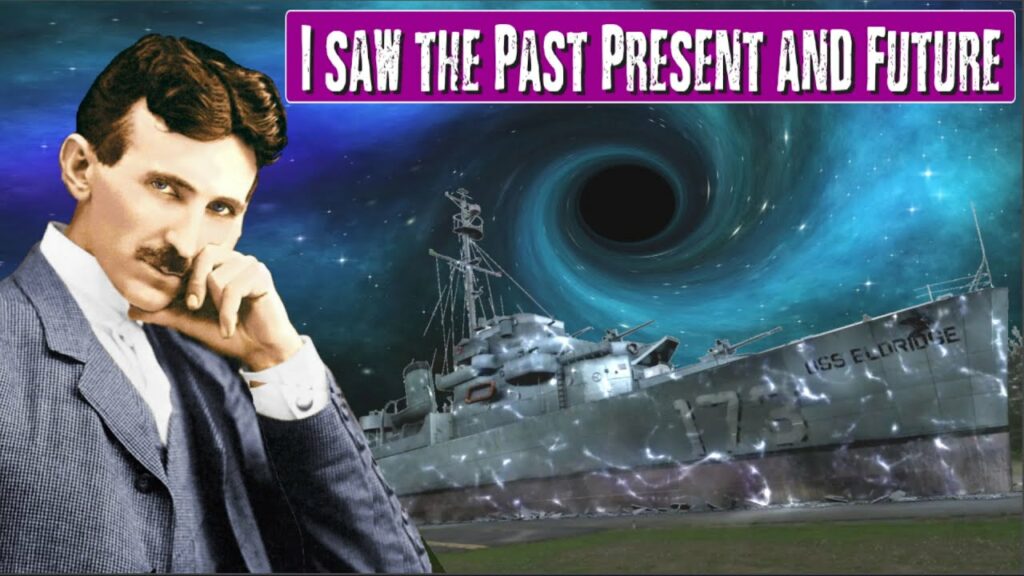 It was in continental Europe, however, that the biggest breakthroughs in time travel research happened—German secret societies led the way in their covert development. This enabled groups such as the Black Sun to foresee the crushing military defeat of Nazi Germany and move all the resources they needed to Antarctica and South America well before the end of World War II. Time travel was subsequently used by this German breakaway colony to outmaneuver the US and USSR, and bring about a Fourth Reich.
This brings me to the present day. Both sides in the behind the scenes "temporal war" being fought by the Deep State against the Earth Alliance, along with each of their respective extraterrestrial allies, have been using time travel technology. As we better understand how time travel technology was developed, put into operation, and used for the surveillance of future operations, we better understand how we got to the situation we face today. Once we appreciate how everything happening around us has been foreseen by both sides while engaged in an elaborate temporal war, we can appreciate the key role we can play in bringing about our desired future. All we need to do is to conceptually grasp how we got into this present day exopolitical situation and then something truly magical happens, which allows us to see the way forward out of this global situation we are in.
In my July 2 webinar, I will be presenting an elaborate road map of the historical development and use of time travel technologies. The big surprise, however, is not that such technology has been secretly developed and used, but that we possess within us our own innate time travel abilities. As we grasp the essentials of time travel, that innate ability within will kick into gear and we will be able to see the future and manifest it. That is what the Deep State doesn't want and why I hope you join me in next Saturday's webinar.
Michael E. Salla, Ph.D.
Webinar takes place on Zoom
Length: 2 ½ hours (includes 30-minute Q&A)
Date July 2, 2022
Time: 1:00 pm US EDT / 10:am PDT
Cost $35*

* All attendees will also receive access to the webinar recording.
Watch Official Webinar Trailer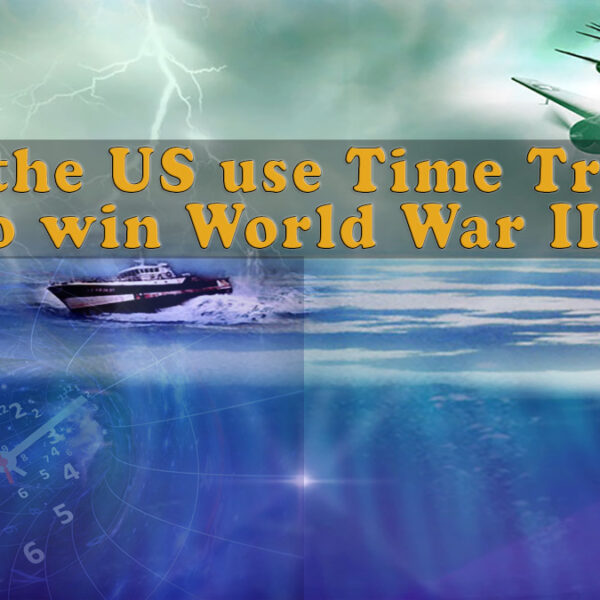 According to the legendary Montauk Project whistleblower, Al Bielek, the US first discovered time travel technology in 1936 and was given assistance from the future to win World War II. Bielek's startling information provides an answer to a common question concerning extraterrestrial intervention in human affairs, "how did Nazi Germany lose the war if they were receiving technological assistance from Draco Reptilians", as claimed by secret space program insiders such as William Tompkins in his Selected by Extraterrestrials book series?
On April 20, 2000, Bielek recorded video testimony of his involvement in the famous Philadelphia Experiment and US classified research into time travel. During his recording, he described how time travel technology was discovered by accident in 1936. A submerged Atlantean crystal was discovered by the US Navy drilling ship, Kearsarge (AB-1) in the Bermuda Triangle area of the Atlantic Ocean.
After disappearing for two months due to the Atlantean crystal's activation, the Kearsarge returned with its crew intact to share the incredible news that they had traveled into the future. Future humans had given them detailed instructions for how to develop time travel technology, which would be vital for success in the coming World War.
After two years of experimentation and calibration, the time travel technology was ready for use according to Bielek's sources. The time travel technology was subsequently used to gain advanced weapons from the future that were used in World War II. In the following extract from Bielek's April 20, 2000, video recording, he explained what he had learned about the use of time travel technology during World War II:
The stories I ran into and the information I had which partly came out of Los Alamos Laboratory's Black Vault, as did so much other things, was they found out how to calibrate it. They were able to use the Kearsarge and later a number of other ships similarly outfitted with the appropriate equipment for time travel into the future, and this allegedly according to my information became essential to the winning of World War Two against Nazi Germany.
We had to pull some hardware out of the future modify, a few things, and even if you look at the end of the war wherein we dropped a plutonium bomb, as well as a standard uranium gun barrel type bomb on Japan, so when Hiroshima was on the uranium gun barrel bomb and the one in Nagasaki by public statement wasn't a plutonium bomb. One has to ask some very serious questions since in the record of the development of the atomic bomb these tests to Trinity Flats was stated in the manuals and they declassified that information to be a plutonium bomb, and that it took all of the production of plutonium out of Hanford engineering works for over a year to produce enough plutonium of bomb grade they could use to test a bomb.
They were so concerned about whether it would work or not because they implied previous failures, which was true. They put a steel, very heavy steel shell around the bomb in case it fails [so] that they wouldn't lose the plutonium, they could salvage it. Of course, it did happen that that particular device exploded quite well, left a nice glassy plating on the desert floor and was seen for many many miles. That took all of the plutonium that we had produced up to that time. How did we within one month get enough plutonium to build a bomb and drop it on Nagasaki? That has never been answered, and I think the answer lies in the fact that we had time travel capability and took some of the plutonium production out of the future where in the 80s and 90s and 70s even, we were able to produce it in rather large amounts relatively speaking.
The Russians over 40 years from one of their secret cities that built up a stockpile of 40 tons of bomb grade plutonium they don't know what to do with and they're still producing it. So it's not that difficult to produce once you have the proper facilities other than that one specific instance. I'm told there were other instances of time travel being used to produce hardware in the future that is our era let us say the 80s to be used during the period of World War Two. The bottom line was we militarily defeated Hitler and the Axis powers in Japan and the world settled back to uneasy peace.[1:24:52]
Bielek's incredible testimony is supported by historical events. The US Kearsange (AB-1) was a drilling ship that was active up to 1940 so it's feasible that it was involved in the discovery of ancient Atlantean technology buried in the Bermuda Triangle area of the Atlantic Ocean. Also, the entire secrecy over the development of the Manhattan Project raises many questions over how two distinct types of atomic bombs could be developed and deployed only days apart to bring the Pacific war to a quick end.
Additionally, the Philadelphia Experiment, which multiple researchers have confirmed as genuine, appears to be an off-shoot of time travel research involving Navy ships that can be traced back to the Kearsarge incident. Finally, Bielek's involvement with the Montauk Project (1971-1983) which also conducted time travel experiments does support his claim of having had access to highly classified material at various facilities, including the alleged Black Vault at Los Alamos National Laboratory.
Bielek's testimony supports claims that World War II was not only a Temporal War between different extraterrestrial factions, as I've discussed previously, but also involved future humanity. In fact, Bielek claims that he was sent to the future and witnessed first-hand future humans operating in 2137 and 2749 AD., and why they wanted Bielek to help them change future timelines.
In my upcoming webinar, Time Travel, Temporal War and our Future, I will investigate Bielek's incredible time travel claims and contrast these with information from other insiders, researchers and experiencers concerning the Philadelphia Experiment, Montauk Project, Project Pegasus, Wingmakers, and Romania's Department Zero conducting research into the Bucegi Mountains discoveries. 
Bielek's testimony, along with the testimony and documents provided by others concerning time travel technology, supports claims that future humanity has played a critical role in influencing past events in our history such as World War II. Most importantly, time travelers from our future, along with highly evolved extraterrestrial civilizations, are here today to assist us in revealing long suppressed knowledge, and transforming our world.
© Michael E. Salla, Ph.D. Copyright Notice
Audiovisual version of article available on YouTube & Rumble
Audio Podcast on Apple, Spotify, or Google
Related Articles/Podcasts
---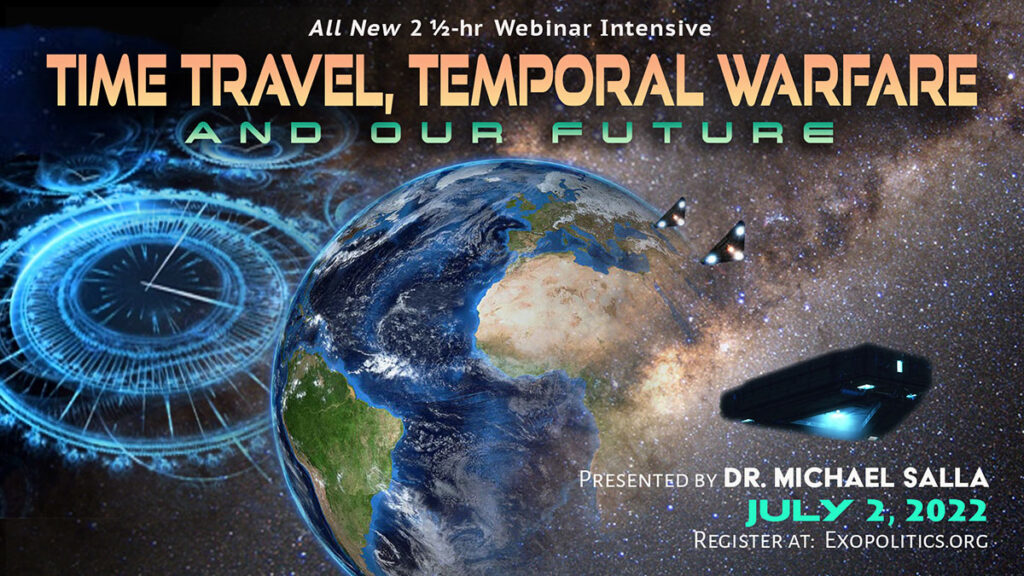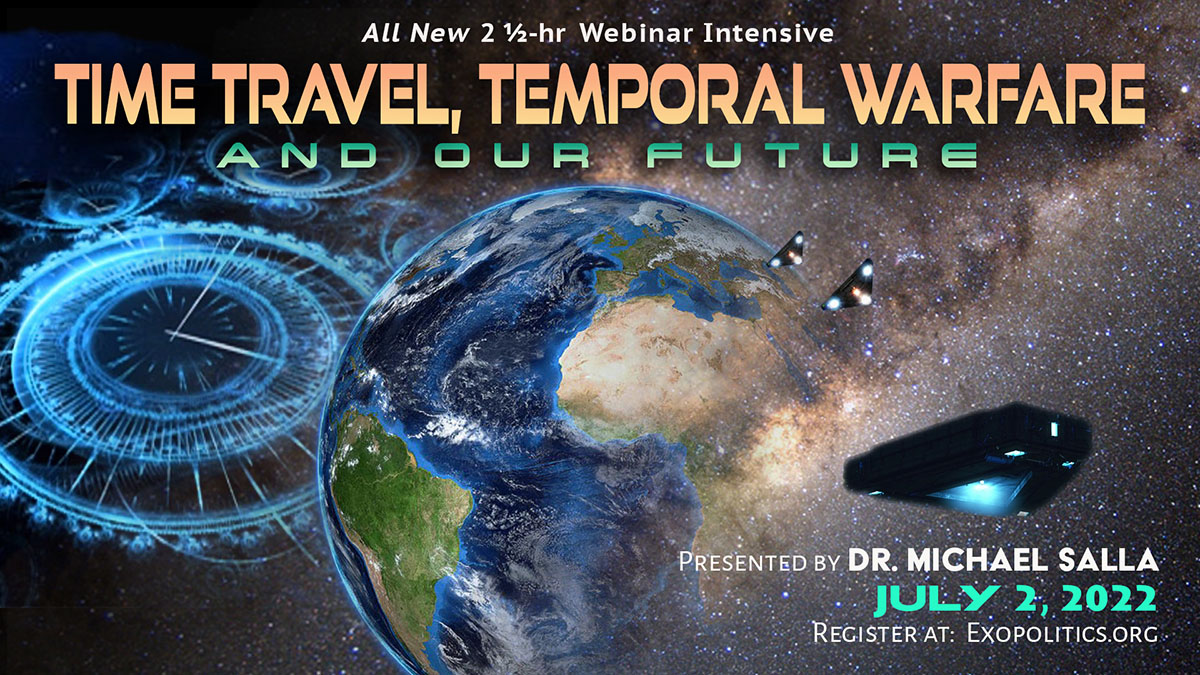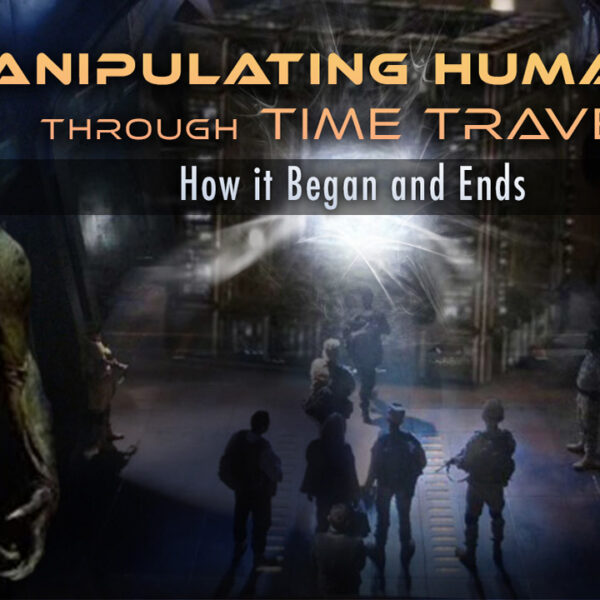 This is the official trailer/short film for the "Time Travel, Temporal Warfare & Our Future" webinar to be held on July 2, 2022. Covers the historical development of time travel technology in Germany and the United States, and how it has been used in a temporal war by different factions of humans and extraterrestrial organizations. Explains how humanity was manipulated through time travel technology, and how that is about to end as we enter a new period in human development due to the arrival of ET Seeder races.
Available on YouTube or Rumble
To register for the "Time Travel, Temporal Warfare & Our Future" webinar click here or banner below.
Heartfelt thanks to my incredibly talented wife, Angelika Whitecliff, for her many days of work in creating this ground breaking video and joining me in its narration..
Michael Salla, Ph.D.
---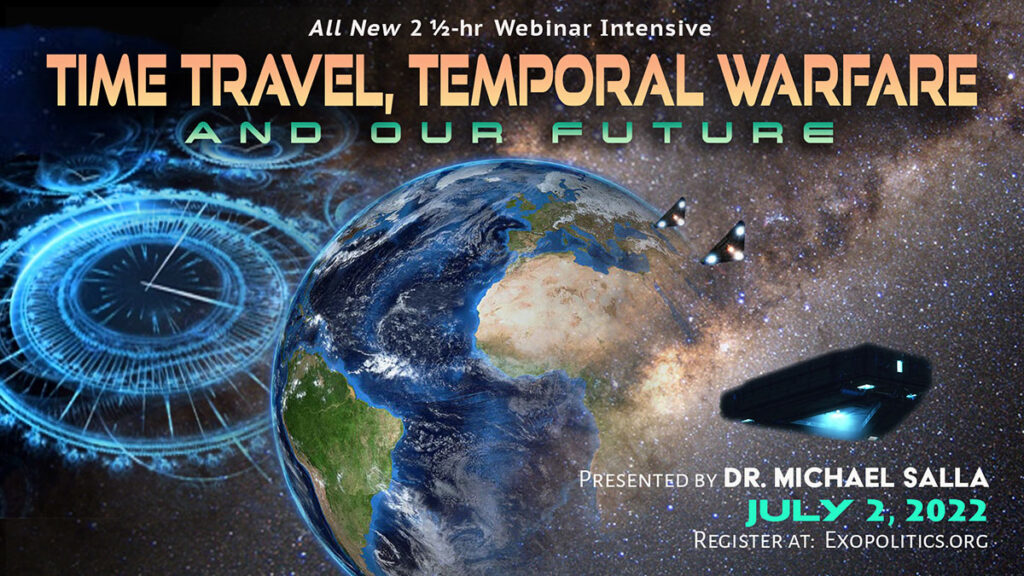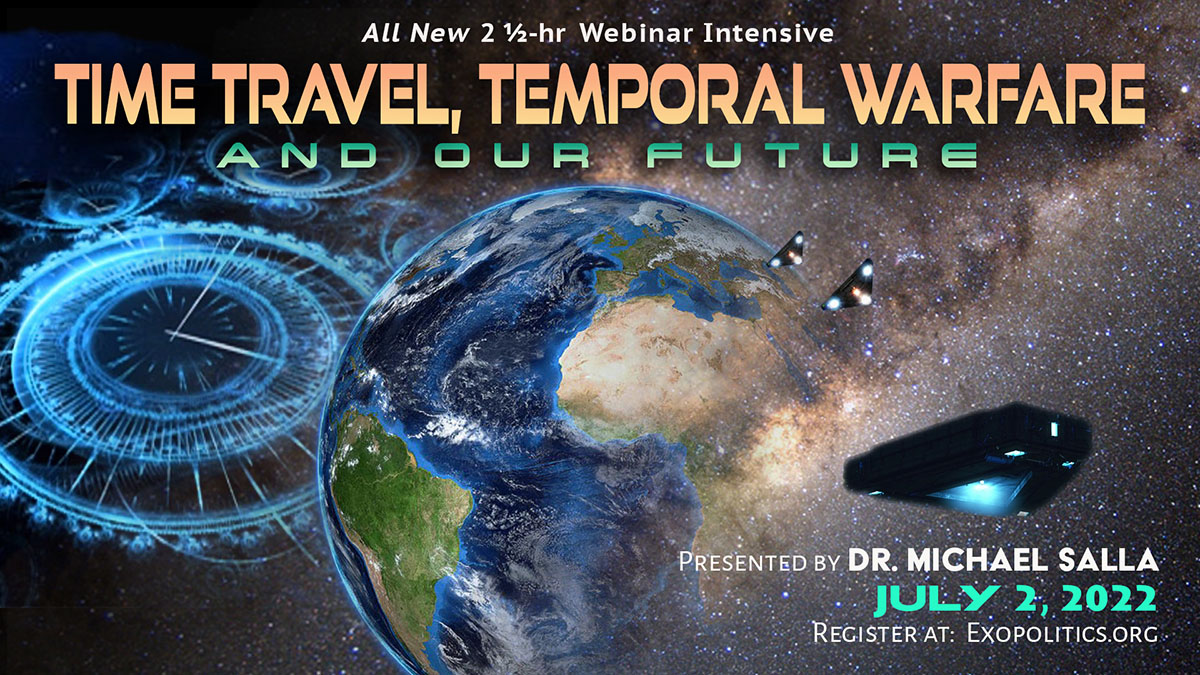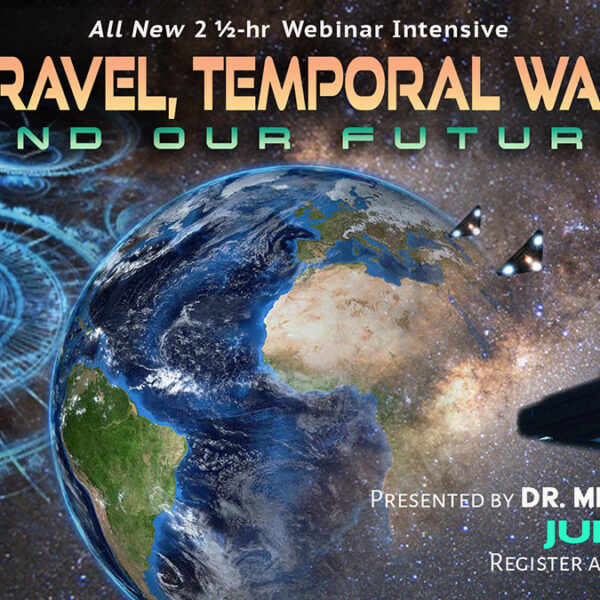 Time travel technology came into the possession of different governments and organizations in the post-World War 2 era due to extraterrestrials conducting a 'temporal war' over Earth's future timelines. Previously, only inner Earth civilizations had access to space-time portals and guarded these from potential misuse by any surface governments or humans who stumbled upon them.
The German Vril Society achieved breakthroughs in torsion field physics and antigravity technology in the 1920s to develop prototype flying saucer craft that could bend space-time for interstellar travel. In the 1930s, Nazi Germany took over the Vril Society programs and soon reached agreements with Draco Reptilian extraterrestrials to set up a breakaway German colony in Antarctica to safely develop these space-time technologies in total secrecy.
The Antarctic-based German colony was subsequently used as a proxy in a temporal war with other interstellar civilizations, which became alarmed over changes in the Earth's timelines because it made our planet the future epicenter for galactic-wide tyranny to take hold. The space-time application of the Antarctic Germans' flying saucer craft (aka the 'Dark Fleet') meant that they were the first among modern surface humans to begin using sophisticated time travel technologies and begin experiments to influence the Earth's future timelines.
As a result of UFO crash retrieval operations in the US and the Soviet Union in the 1940s, scientists began studying how extraterrestrial spacecraft could also be used as space-time travel devices. In the 1950s, Vatican scientists developed the first 'Chronovisor' technology that was instrumental in unlocking ancient secrets which enabled them to monitor multiple timelines, and subsequently develop time travel technologies in an attempt to influence events. Multiple classified projects were launched next to test how timelines could be impacted by human intervention. These initially used children as test subjects, and later, adult 'temporal agents'.
The National Security Agency subsequently created its Advanced Contact Intelligence Organization (ACIO) to monitor the temporal applications of advanced technologies that came into the possession of the US military intelligence community. Other nations such as the Soviet Union, China, France, Britain, Japan, and Israel created similar organizations specializing in studying, developing, and applying temporal technologies. Meanwhile, positive extraterrestrial groups, ancient Inner Earth civilizations, and human civilizations from our future began monitoring and intervening to protect the possible timelines that had significant galactic implications. Thus began a temporal war which continues today.
In this all new webinar, Dr. Michael Salla will present extensive witness testimony and documents that cast light on the opaque world of time travel technology and its hybrid uses by different military intelligence entities, and show why this information is critical for people's understanding of current events we are witnessing today. Projects and organizations he will analyze include:
Project Pegasus

The Montauk Project

Vatican's Chronovisor experiments

The "Dark Fleet" and its timeline manipulation experiments

The Wingmakers Material

ACIO (The NSAs 'Advanced Contact Intelligence Organization')

Romania's Department Zero & B

ucegi Mountains complex

And much more!
It is highly recommended that participants watch the previous webinars on "ET Seeders, Space Arks and the Great Reveal" (April 9, 2022) and "Halls of Records, Portals and the Inner Earth" (May 21, 2022) to adequately prepare for this deep dive into the esoteric world of sophisticated time travel technology and its impact on modern humanity's future.
Webinar takes place on Zoom
Length: 2 ½ hours (includes 30-minute Q&A)
Date July 2, 2022
Time: 1:00 pm US EDT / 10:am PDT
Cost $35*

* All attendees will also receive access to the webinar recording.
---
Watch Official Webinar Trailer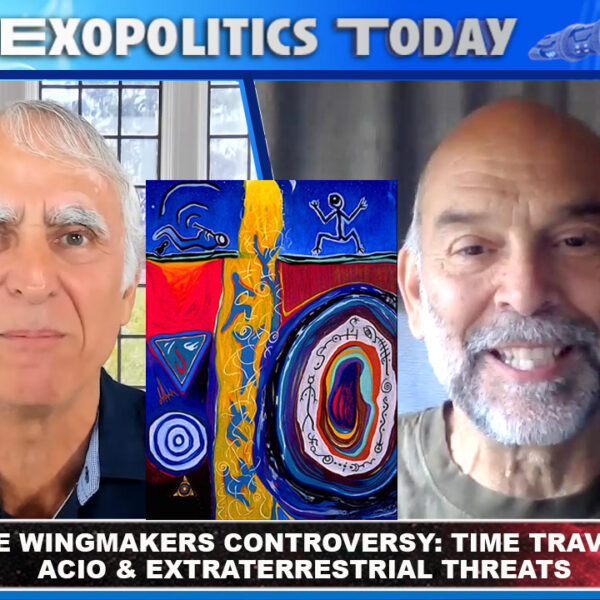 Fred Burks has been analyzing the ground breaking Wingmakers material since 2000 when he first resonated with its powerful transformative message allegedly from humans 750 years in our future. The future humans were associated with a highly secretive NSA entity called the Advanced Contact Intelligence Organization. He found that in 2001, the Wingmakers website began changing in significant ways, which has led to controversy over whether or not the material has been compromised by the intelligence community concerned over its revolutionary message.
Fred Burks worked as a professional translator for the US State Department for the Indonesian and Chinese Mandarin languages. During his professional career he translated for Presidents Clinton and Bush, and other senior US officials. In 2000 he became interested in the newly released Wingmakers material and in May 2001 was fascinated by the UFO Disclosure Project Press Conference organized by Dr. Steven Greer. These out of the box events culminated in Fred leaving his professional career and starting his Wanttoknow.info website which quickly became a popular source for detailed studies on major 'conspiracy' theories.

In this interview with Dr. Michael Salla, Fred Burks discusses his background, why he chose to leave his mainstream career, and the controversy over the Wingmakers material.
Interview Available on YouTube & Rumble
Audio Podcast on Apple, Spotify, or Google
Fred Burks Website is wanttoknow.info
The original Wingmakers website is: wingmakers.us
---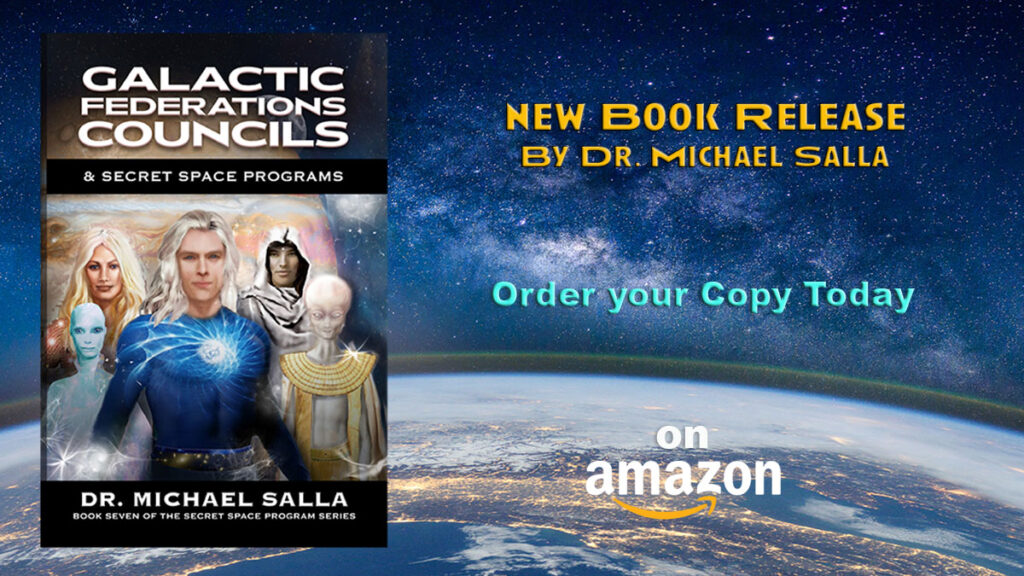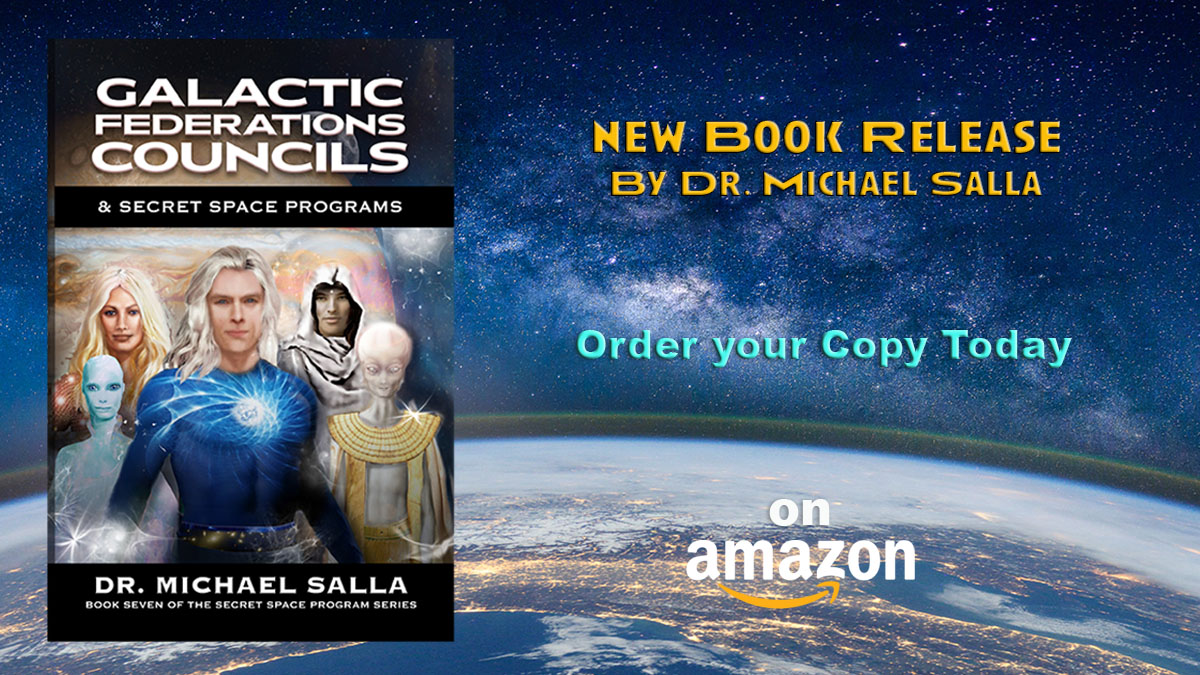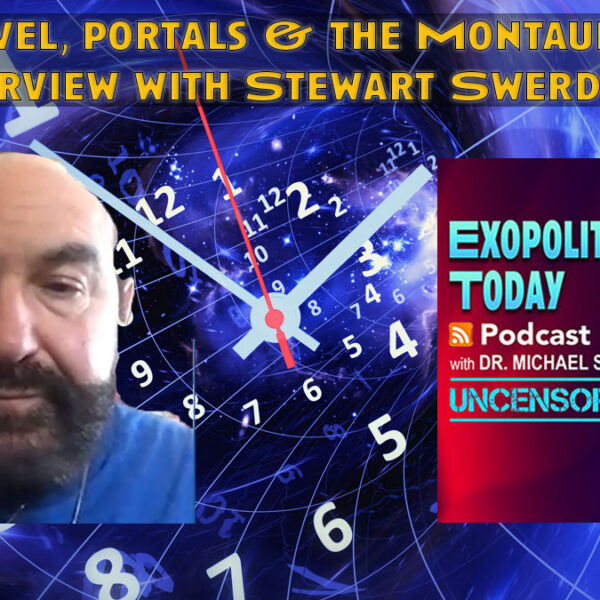 Stewart Swerdlow was among the initial group of child participants that was involuntarily recruited into the Montauk Project that ran from 1970 to 1983 at the northeast end of Long Island, New York. Beginning at 13 years of age, he underwent time travel and portal experiments that abused up to 300,000 children and adults, only a few of whom survived. In this Exopolitics Today interview, Stewart explains the history of the Montauk Project, its connection to the Philadelphia experiment, 4th Reich Nazi involvement, the connection to extraterrestrial life, his personal experiences, and much more.
Interview available on YouTube & Rumble
Audio Podcast on Apple, Spotify, or Google
Stewart Swerdlow's website is here. His book, Montauk: The Alien Connection is available here.
Further Reading
---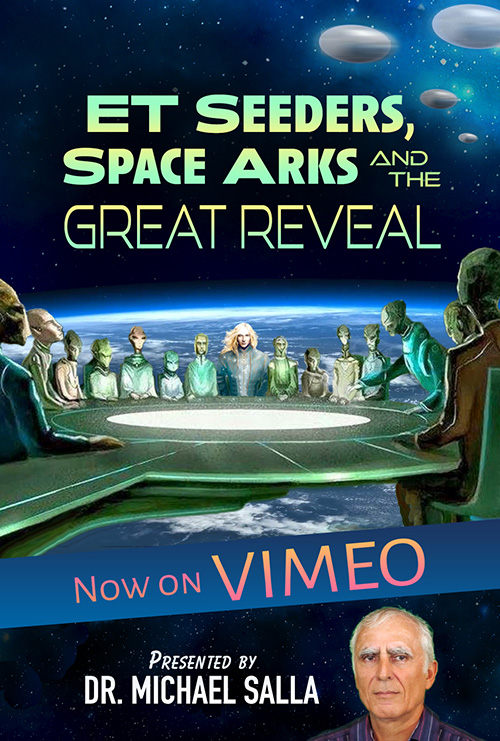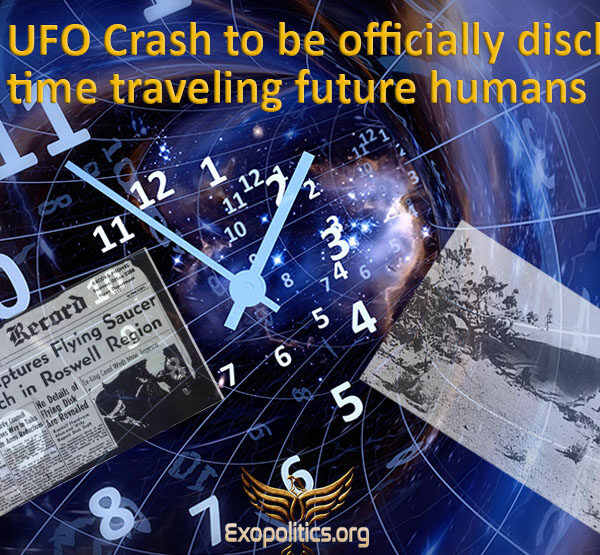 On June 18, President Donald Trump replied to a question about the Roswell UFO crash from his son, Don Jr, in a podcast. Trump's reply was that he would consider declassifying what occurred at the 1947 event that was "very interesting". According to new information from Secret Space Program Insider Corey Goode, Trump was told that the Roswell UFO Crash involved time-traveling humans from the future.
Goode has recently revealed that he is again receiving briefings from reliable insiders about various classified programs. I have in the past discussed Goode's credibility both as an insider himself with first-hand witness information, and also as a conduit for other insiders who release information and documents to him. This was best exemplified in two leaked Defense Intelligence Agency (DIA) documents that he was the first to publicly reveal back in December 2017, the documents were given to him from a trusted DIA source.
According to newly acquired information from Goode, there is consensus within the "deep black" operations community to move forward with a "limited hangout" where some of the truth about secret space programs will be revealed, while much will continue to remain hidden including the existence of extraterrestrial life.
This is what Goode wrote to me about what Trump has been told and what is about to be officially disclosed:
I have mentioned this in the past. It was brought up again recently after Trump commented on Roswell. POTUS 'Roswell Briefings' are basically this: Roswell was NOT an Alien event. It was a mishap from US in the future. POTUS is told that the MAJORITY of the lights seen in the sky are from our own craft operating in the future and creating a temporal butterfly effect. They are told that what the ancients saw in the sky was often the exact same phenomenon….
POTUS is under the impression that because of tests being run in Roswell during the same time that future craft were operating in that Space at a later time… that it caused the craft to pull into the past and crash thus beginning the new tech boom after WWII.
This more accurate account of what happened at Roswell, when compared to an official USAF report released in 1995, will nevertheless disappoint many wanting full disclosure of the extraterrestrial intervention in human affairs that stretches back into antiquity.It appears that those briefing Trump have decided that it is too soon for humanity to be told the full truth, and that a "limited hangout" must be put into effect, and Roswell will be the linchpin for that to happen.
Goode continued to explain what he had been told by his sources:
There is a constant contact between the present and the future since the late 50's. The 'PLAN' that Q often mentions was delivered to the mid 1960's 'pre-alliance' members in full and that plan has been followed ever since. These people carry these weird looking pagers (like from the 80's/90's) that has a flip out keyboard that allows the person to communicate with their FUTURE self and command center within these programs. There are Quantum Computers that are used for this communication and it operates in 'reciprocal dimensions' where time flows in different directions and at different rates. Data is transmitted in these alternate dimensions.
There is a major time war going on between humans from 2 timelines. One is more of the 'Wing Maker' type of future where AI controls a very small population on Earth. There is another group fighting to preserve the timeline by stopping the manipulation of timelines so that they all collapse into the proper one (per ET / Anshar Guidance).
This will not be the first time that a narrative explaining a temporal war between two factions of future humans has been leaked into the public arena.
Back in 2004, Dan Burisch, a microbiologist, came forward to reveal what he had witnessed in classified programs about the existence of two factions of time-traveling future humans (aka extraterrestrials) trying to deal with a converging timeline paradox that would occur by 2012. Of course, what Burisch predicted did not happen suggesting that he was disseminating disinformation in a limited hangout, or such a converging timeline paradox had been delayed.
I did have a series of email Q&A's with Burisch back in April 2004, and concluded he was part of a limited hangout. It's no great surprise that information similar to his is now being spun for a more modern audience including Trump, according to Goode:
We are told that some of these people from the future are working directly with elements of current era deep black intel agencies. They have portals in these locations that they do point to point transfers of people and supplies from.
Very interesting stuff… and I can see how POTUS would buy this over little green men. Especially with his history with his uncle who worked on the Tesla papers.
Goode was here referring to Dr. John Trump who was a full professor at the Massachusetts Institute of Technology in 1943 when he was asked by the FBI to evaluate the national security implications of the papers of the recently deceased Nikola Tesla. Professor Trump later told his nephew, Donald, about some of the advanced technologies used in classified programs, which has led to much speculation over what the current President knows about flying saucers and the Roswell crash.
On July 13, I spoke with Goode who explained that future disclosure announcements will be limited to advanced technology patents that will be released to the general public, similar to five recent patents granted to the US Navy concerning electromagnetic propulsion, power and defense. This patents oriented disclosure process will better familiarize the scientific community and public with principles of time travel and electromagnetic propulsion in order to get them to accept the limited hangout narrative that all UFO sightings involve humans from the future.
Goode explained that the Deep State's limited disclosure narrative is to be dragged out for as much as 50 years. This will prevent the truth from emerging about what has been occurring since the World War II era concerning extraterrestrial visitors and reverse engineering programs. Space Force will gradually incorporate advanced technologies used in secret space programs, but there will be no public acknowledgement that such technologies were covertly used prior to the formation of Space Force. More of what was covered in our July 13 discussion will be released soon.
The fact that Roswell has been put on the public radar by Trump and his son does make it very possible that the first official disclosures about the UFO phenomenon is going to involve this classic 1947 flying saucer event. The language used by Trump in describing his knowledge of the incident, "it's very interesting", does suggest he was briefed about a more terrestrial explanation, than extraterrestrial visitors. "Time traveling humans", as Goode claims his sources told him, would be more consistent with Trump's low-key response to the question posed by his son.
The explanation that Roswell involved time traveling future humans who arranged for the crash to occur to speed up our technological development certainly sounds plausible, and will appeal to those wielding Occam's Razor to dismiss the extraterrestrial hypothesis. Nevertheless, we need to keep in mind that even such a significant disclosure would still be a limited hangout designed to punt the full truth far into the future.
© Michael E. Salla, Ph.D. Copyright Notice
[Note: Audio Version of this article is available on YouTube]
Further Reading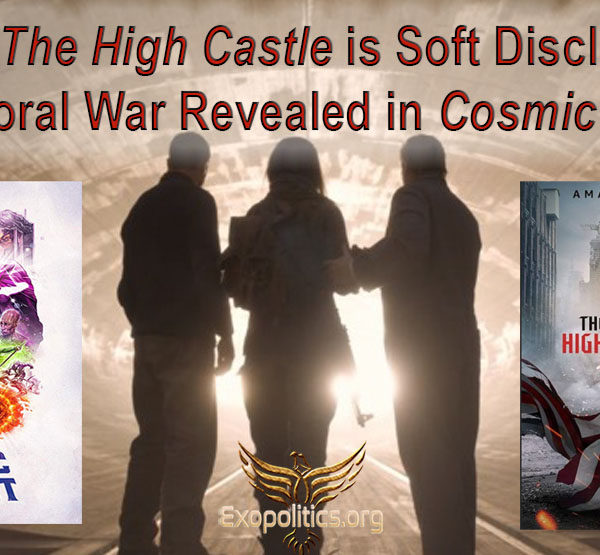 I just finished watching the final season of Amazon's The Man in the High Castle and was stunned to see how it increasingly focused on the idea of a temporal war, which has been the subject of two of my recent articles on the QAnon movement and the Deep State. The fourth season's release on November 15 was followed four days later by the release of The Cosmic Secret where interviewees discuss the temporal war idea, and further reveal the long history of extraterrestrial colonization of Earth, and the secret space programs currently underway.
In the Amazon series, an adaptation of Philip K Dick's 1962 short story of the same name, we witness a dystopian parallel reality where Nazi Germany and Imperial Japan won World War II and occupied the United States dividing it into three zones. The largest is a Nazi-occupied zone on the East Coast, the next largest is a Japanese occupied West coast, and the smallest zone is a buffer area between them called the neutral zone which is dominated by members of a resistance movement.
In the first three seasons, the plot revolves around a mysterious set of film reels showing our time-line (reality) where Nazi Germany and Japan are defeated. The contraband films give Americans in the dystopian parallel reality hope as they witness their oppressors losing the war and being tried for their crimes.
The American resistance movement spends much time duplicating and distributing the films in the first three seasons, and are predictably hunted down and killed for their efforts. At the end of season three, the plot evolves to where the Nazis have now developed a portal travel (aka time travel) machine which they plan to use to send temporal agents into our timeline to first spy and then change it.
The portal/time travel machine is located at a powerful geomagnetic anomaly located in an old mine tunnel in the Pocono Mountains of Pennsylvania, and we witness prisoners dying horribly in the initial experiments, which echoes what happened in the Montauk Project from 1970 to 1983.
In the final season, the Nazi temporal agents begin infiltrating and disrupting major events in our reality such as US missile launches and the space program. The series also alludes to President Kennedy's assassination being part of this temporal war.
There are several protagonists in the series who are able to move between the two realities through spontaneous shifts in consciousness. As they hop between different realities/timelines they witness our reality and return to the dystopian reality to reveal what they saw and try to influence events in a positive direction.
The Man in the High Castle is a very popular drama series whose pilot episode set Amazon viewing records. Most importantly, the series appears to be a soft disclosure of a temporal war that is happening right now. In parts one and two in this article series, I covered the portal/time travel technology respectively used by the Deep State and US military intelligence/Q in a temporal war.  
The idea of Nazi temporal agents coming into our reality to spy and change it is countered by people in the dystopian reality being able to visit our reality through spontaneous consciousness shifts, and thereby offsetting the efforts of the Nazi temporal agents.
In the final episodes of the series the Japanese occupation of the Pacific states eventually fail, and the Nazi effort to take over the Pacific states collapses after the defection of high-level US military officials.
The final scenes show how the Nazi temporal war is over and thousands of temporal refugees start pouring through the Nazi portal to a new life on Earth. The key question that arises is whether the series is based on facts – is a parallel Nazi civilization trying to change our timeline?
In the series, the Nazis are depicted as occupying a dystopian parallel reality using a portal to effect changes in other timelines. In our reality, however, as I have shown in Antarctica's Hidden History, a group of German nationalists and Nazis established a breakaway colony in Antarctica during World War II. This colony has significantly expanded with bases on the Moon and Mars and exerts a powerful influence even beyond our solar system, as explained in part two of my temporal war article series. Put simply, (Nazi) German agents are trying to change our timeline from their secret bases in Antarctica, the Moon and Mars. 

Key temporal war issues and the reality of the breakaway German colony are tackled in The Cosmic Secret which features a number of experts casting light on these deeply guarded cosmic secrets that reveal important aspects of our planet's history.
The destruction of Maldek in the asteroid belt, the Martian refugee exodus to Earth, the moon as an artificial planetoid that was a staging post for extraterrestrial refugees, the establishment of an extraterrestrial colony in Antarctica that became Atlantis, inner Earth Civilizations, the role of Nazi Germany in establishing modern secret space programs, pole shifts, micronova, all these and many other issues are discussed.
The Cosmic Secret provides a rich source of information about our planet's true galactic history, when different extraterrestrial colonists have arrived here, and how a temporal war is currently underway that can fundamentally alter our collective destiny.
Awareness of the main issues in this ancient cosmic drama and temporal war is critical for our emancipation as a species. Man in the High Castle is soft disclosure of the temporal war underway, and The Cosmic Secret provides the expert testimonies for understanding the full context of this temporal war, and the different groups that are battling behind the scenes over humanity's past and future. 
© Michael E. Salla, Ph.D. Copyright Notice
[Note: The Man in the High Castle and The Cosmic Secret are both available on Amazon Prime]
Further Reading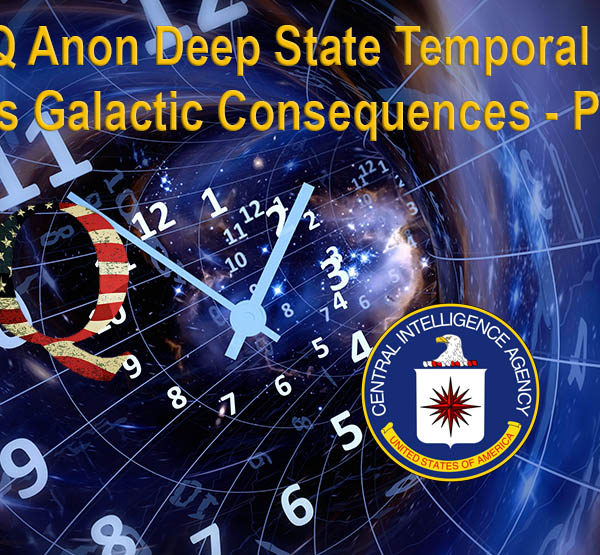 Only days after drawing attention to "Operation Looking Glass", Q(Anon) just took this reference further in another post by claiming foreknowledge of the Deep State's plans.  Q appears again to be alluding to an advantage the US military intelligence community has over the Deep State in terms of advanced technology enabling them to view the future.
In part one, I referred to the Deep State having similar technology in its possession and the incredible implication that we are witnessing a "temporal war" between the Q/military intelligence community and the Deep State. How deep does this temporal war go, who is involved, and what are the implications? If you agree these are questions worth pursuing, then read on. The answers will shock and surprise you.
In order to better understand the nature and extent of this temporal war, let's begin with Q's November 15 post [3596] which hints at time travel technology being used to gather foreknowledge over an opponent's plans:
What advantages might exist when you know the other sides playbook?
https://www.merriam-webster.com/dictionary/trap
Enjoy the show!
Q
On its own, the above post may simply suggest that Q has reliable intelligence gained from traditional intel sources or from simply anticipating the moves of the Deep State based on conventional methods such as psychological profiling. However, only four days earlier, in post 3585, Q referred to a mysterious "Project Looking Glass" and made a quip about traveling forward in time to look back:
Project Looking Glass?
Going Forward in Order to Look Back.
Q
We also need to consider a post (2548) made on December 4, 2018, where Q said:
You are witnessing something [firsthand] that many cannot possibly comprehend or accept as reality [Sci-Fi or precision M_planning?]
Taken together, posts 3596, 3585, and 2548 suggest that Q is doing far more than using conventional intelligence gathering to anticipate the moves of the Deep State for "precision military planning" – some unconventional "Looking Glass" technology that many consider to be Sci-Fi is being used.
In my earlier analysis of post 3585 (part one), I covered the origins of "Project Looking Glass", and described how both the military intelligence community and the Deep State have been using such "time distorting" technology since at least the 1960s. I concluded that we are witnessing a "temporal war" where both sides can peer into the future and anticipate the other's moves.
An insider who best describes the intelligence gathering uses of time distorting or time travel technology is Andy Basiago, J.D., currently a licensed attorney for the state of Washington. Basiago said that in 1969, as an eight-year-old, his father recruited him into a CIA-run intelligence gathering operation called "Project Pegasus" in which he served until 1972. Basiago states: "Project Pegasus at the time that I joined it in 1969 was not primarily a time travel project – it was an intelligence program for the CIA."
Project Pegasus involved children testing up to a total of eight different time-travel and teleportation related technologies, and revealing what they had experienced in subsequent debriefings as Basiago explains:
Project Pegasus was debriefing the teleportees and the other forms of time traveling… time travelers – including myself, having gone to the past and future using different methodologies and different technologies – so we were being interviewed to derive when we were going forward in time … information with which the US government could create reports that were promulgated by the CIA, and then sent around the project in other areas of the government to people with a 'need to know' status, to know of certain events.
Basiago's statement is vitally important given the role of the CIA in supporting the Deep State  in the current undeclared civil war between the Trump administration/Q/military intelligence community and the Deep State/CIA. Basiago is telling us that as far back as the late 1960s, the CIA and Deep State began using time travel technology as an intelligence gathering tool.
As discussed in part one, the US military intelligence community has developed its own time-distorting methods to view the future via "Project Looking Glass".
There is far more to a "temporal war" than just looking at the future or past to gather intelligence to outmaneuver an opponent or for "military precision planning". There is also the ability to change time itself, which of course leads to many unpredictable outcomes.
We know from part one that the Montauk Project (aka Phoenix Project) conducted time distorting experiments involving extraterrestrial technology – a chair which significantly enhanced psychic abilities to open viewing portals into the past or future by the conscious intent of the viewer. These time portals could also be used for time travel, and I briefly mentioned that thousands of children were ruthlessly exploited in these "temporal experiments" when they were sent back or forward in time and were lost. Testimonies of child survivors of these experiments is available in the Montauk Chronicles documentary.

According to another insider, Corey Goode, the temporal experiments conducted at Montauk got out of hand, and extraterrestrials intervened to put a stop to it. Goode says he had access to a smart glass pad that had information on these earlier temporal experiments:
From what I read on the glass pad, one of the major reasons that they put buffers on this temporal technology is that some of this time travel experiment and technology got extremely out of hand. People were traveling back in time, deciding that if they killed one person, it would change the timeline. These people would end up coming back and being on the timeline they created. And it was creating all these schisms and split timelines.
Then they were sending people to go back and prevent it and fix it, and it was causing even more and more problems, and more and more timeline splits to where there were all kinds of fragmentations, and it was just way out of hand.
And they started getting visitations from very advanced ET groups saying 'Enough! You guys have got to stop'. And it was also explained that time is very much an illusion, that just as they were using consciousness – that was a key component. They were using consciousness in that chair to manifest things, which is something that we do with our mass consciousness every day. We're manifesting our reality. (Cosmic Disclosure, 9/22/2015)
Goode has previously described a group of humans from the future he calls the Anshar, traveling approximately 17 million years into the past to preserve the timeline against efforts to manipulate it after experiencing a future version of the Mandela Effect.
She finally confirmed for me that the Anshar are actually people from the future, from after we've gone through all of these fourth-density changes, somewhere in the future the Anshar had what we would consider like a Mandela Effect thing occurring in their society. Their people . . . had their own Mandela Effects occurring that caused them to look back and see about when this was, this bifurcation, was occurring, and they decided to send a group back 17 million years, around . . . just before the time that the temporal anomaly was occurring, to have this group be stewards of their timeline.
There's a possibility if they don't steward the timeline properly, that they could cease to exist. (Cosmic Disclosure, 7/4/2017)
The Anshar subsequently established themselves as an underground civilization that intervenes when the timeline is threatened or altered by other groups in what amounts to a temporal war.
The idea that advanced civilizations from the future are intervening in current human affairs to preserve the timeline is also supported by Alex Collier, who claims to have had contact with extraterrestrials from the Andromeda Constellation. He said in a 1996 interview:
Now, in our galaxy there are many councils. I don't know everything about all those councils, but I do know about the Andromedan council, which is a group of beings from 139 different star systems that come together and discuss what is going on in the galaxy. It is not a political body. What they have been recently discussing is the tyranny in our future, 357 years from now, because that affects everybody.
Apparently what they have done, through time travel, is that they have been able to figure out where the significant shift in energy occurred that causes the tyranny 357 years in our future. They have traced it back to our solar system, and they have been able to further track it down to Earth, Earth's moon and Mars. Those three places. (Defending Sacred Ground, p. 10)
Collier's comment that a galactic tyranny suddenly appears in the future which can be traced to the Earth, Moon, and Mars is very revealing. These are the precise locations where a German-run secret space program had established itself after having first established a colony in Antarctica with the help of an extraterrestrial civilization called the Draconians.
The German SSP subsequently established a base on the Moon with the Draconian's help and finally established multiple bases on Mars after reaching secret agreements with the Eisenhower administration. The Germans subsequently began serving alongside Draconian extraterrestrials in imperial galactic conquests taking place far outside our solar system.
While all this might appear to be Sci-Fi to some Q supporters, it's important to keep in mind that Q has confirmed that time distorting technologies exist and are being used against the Deep State. What I wish to emphasize is that the Deep State, which is linked to this German-run secret space program, also possesses time distorting technology and is using it as well to alter the timeline in which we live.
The best physical evidence that our timeline is being altered is the Mandela Effect, which many people have observed and written about. The highly popular Edge of Wonder youtube channel created a video documenting the top ten proofs of the Mandela Effect.

Consequently, the struggle we are witnessing between the Trump administration/Q against the Deep State is part of a temporal war involving different extraterrestrial and human groups from the future intending to either protect or alter timelines that prevent a future galactic tyranny.
While the Q (Anon) movement has major implications for preserving the US Republic and exposing the Deep State, many may not appreciate the movement's far greater significance for humanity's future and the wider galaxy.
© Michael E. Salla, Ph.D. Copyright Notice
Further Reading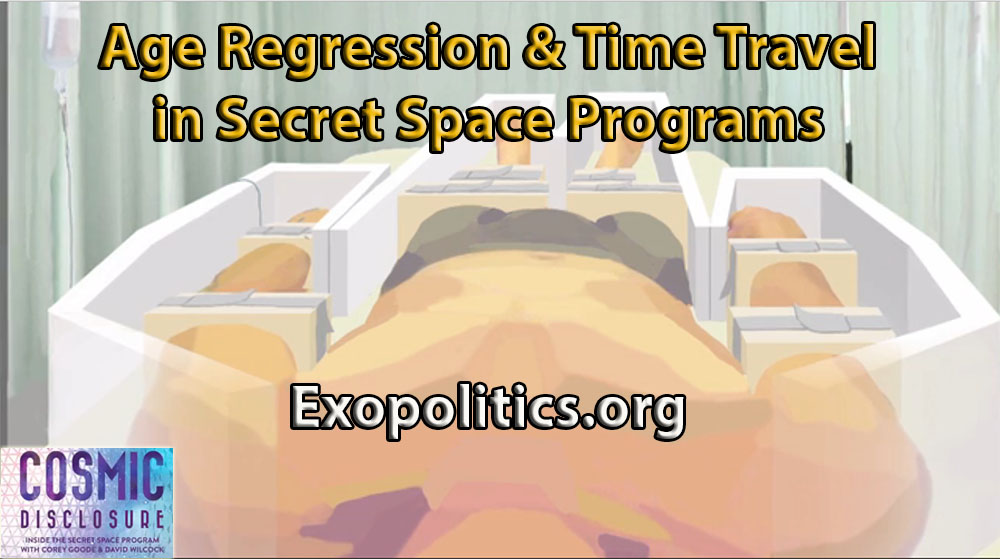 In yesterday's episode of Cosmic Disclosure, Corey Goode described the age regression and time travel technologies used for his "20 [years] and back" tour of duty in several secret space programs. He comprehensively detailed the process used as a standard operating procedure for the many thousands recruited into these programs, and then returned back to 'normal' civilian or military life at the time of their initial recruitment, with their memories wiped.
This is not the first time Goode has discussed the physical age regression and time travel used in the secret space programs. In my email interview with him published on April 14, 2015, he first publicly described at length the standard operating procedure used for the "20 and back" tours of duty."
His account was compared with another alleged secret space program whistleblower, Randy Cramer, who explained an almost identical age regression and time travel process to Goode's. Cramer, like Goode, claims the processing happened to him in 2007 at a secret base on the Moon, called Lunar Operations Command.
In the highly popular Insiders Reveal Secret Space Programs and Extraterrestrial Alliances, Goode's and Cramer's testimonies are compared with another whistleblower, Michael Relfe, who was the first to claim having an experience of a "20 and back" tour of duty with a secret space program. Relfe described serving from 1976 to 1996, before being age regressed and time traveled back. His testimony first publicly appeared in 2000 in the two volume book, The Mars Records.
Goode's account of the age regression and time travel process for the "20 and back" program in the March 22 episode of Cosmic Disclosure offers additional information to what has been previously described by him and other whistleblowers. His most recent testimony is therefore very helpful in better understanding what appears to be the standard operating procedure used in secret space programs.
Goode described the process at the end of a 20 year service term, they were first debriefed, made to sign non-disclosure agreements, and given assurances that they would be looked after once they returned. They were also promised many benefits such as scholarships, financial reimbursements, etc. Goode said that none of these promises made to him were kept. This is identical to the claims made by Relfe and Cramer regarding what they were promised before undergoing the age regression process.
Goode described how he was physically immobilized for two weeks, while a variety of pharmaceutical products were used on him. The Cosmic Disclosure episode provided an artistic depiction of how he looked while he was in this immobilized state. At the end of the two weeks, Goode described waking up feeling groggy, but now being 20 years younger.
Significantly, when he awoke, his physical environment was completely different since he had been time traveled back 20 years, to when he first began his secret space program service. He describes then being again debriefed, having his memories wiped for the first time, and finally he had screen memories put in place. Goode was then transported back to only a few minutes after he was first taken in 1986, just before his 17th birthday.
Goode said that people recruited to the "20 and back" tours of duty were either civilians as in his case, or serving members of the U.S. military, who have been covertly recruited during their normal military service. This is consistent with Relfe's claim that in 1976 he enlisted in the U.S. Navy, and was then covertly recruited into a secret space program.
Upon his return, after serving out his "20 and back" tour of duty, Relfe says that he next completed his six year service in the Navy, and was honorably discharged in 1982. Relfe has documentation to confirm his military service, but has not yet released this into the public arena.
Goode described how upon his own return in 1986, from his "20 and back" service, he first woke up as a sixteen year old feeling confused, and then after several weeks, started regaining the bulk of his memories.
Goode says that he was among a small group of people who the blank slating technologies simply didn't work on, despite repeated efforts. In our April 2015 interview, he elaborated on why he decided to withhold telling others about his memories due to the chaos this would cause him, and the likely intervention of those covertly monitoring him. He described how others who regained their memories would either be re-abducted and put through the blank slating process again, intimidated into keeping silent, or eliminated.  
Goode says that for many others, who have completed the standard "20 and back" tours and subsequently undergone the blank slating process, they start to regain all of their memories after 20 years in "normal life" has elapsed.  It is very significant here that both Relfe and Cramer, experienced "total recall" after 20 years had passed since their secret space program service.
At this stage, it is worth asking what evidence exists to support Goode's incredible claims about the existence of age regression technologies used for "20 and back" tours of duty? So far, we have the independent whistleblower testimony of two others, Relfe and Cramer, who claim that they experienced an almost identical process.  
In Insiders Reveal Secret Space Programs, I analyze their respective claims and conclude that there is no cross contamination of their testimonies, and that each is offering a truly independent account of what they recall had happened to them during their 20 year tours of duty. While their testimonies are compelling, and help to corroborate Goode's recollections, it is fair to say that conclusive evidence has still not been found.
However, this situation appears to be changing with the emergence of the latest whistleblower testimony of William Tompkins, who has provided documentation to support his participation in a variety of U.S. Navy and aerospace corporate projects related to secret space programs. His book, Selected by Extraterrestrials, provides some of Tompkins documentation to back up his incredible claims.
Significantly, in my private interviews with Tompkins, he has described the development of age regression technologies by one of the aerospace companies he worked with. Tompkins says that while he worked with TRW from 1967 to 1971, they began developing age regression technologies based on information gained from Nordic extraterrestrial groups that were helping in the development of the U.S. Navy's Solar Warden space program.
Tompkins said he assisted TRW in developing age regression technologies, using his expertise in systems engineering to help coordinate the different groups and departments covertly involved in the project. Tompkins described these technologies as pharmaceutical in nature, which is consistent with the testimonies of Goode, Cramer and Relfe who state they underwent multiple injections of pharmaceutical products.
Tompkins is presently writing about his experiences at TRW and its involvement in the development of age regression technologies in what will be the second volume of his autobiography. Significantly, TRW was taken over by Northrup Grumman in 2002, which is the corporation, according to Tompkins, primarily involved in building secret space carriers and battle groups today.
Importantly, Northrup Grumman is now also involved in developing the age regression technologies for personnel recruited into secret space programs. According to Tompkins, age regression will be among a select group of technologies, including free energy and antigravity, which are planned to be publicly disclosed in the next few years due to a U.S. Navy sanctioned disclosure initiative dating back to 2001, if not earlier.
Corey Goode's latest Cosmic Disclosure episode is a detailed exposé of a range of technologies used for "20 and back" tours of duties. The corroborating support of both Relfe and Cramer's prior whistleblower testimony reveals the standard operating procedure used for the application of age regression technology in secret space programs. Finally, Tompkins' testimony casts significant light on the historical research and development of age regression technology, and of covert plans to soon release this previously highly classified information into the public arena.
© Michael E. Salla, Ph.D. Copyright Notice
Further Reading