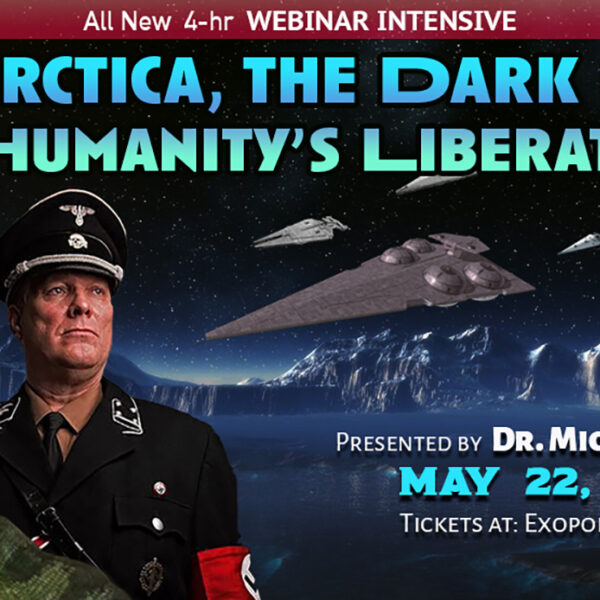 Aloha all, I'm sure many of you have been paying close attention to the numerous mainstream media reports about UFOs sighted near Navy and other US military facilities, which are all going to be covered in a comprehensive June report by the Director of National Intelligence. 60 Minutes just did a segment, the New Yorker published an extensive article, and even former President Obama is weighing in on the UFO topic. It's become very clear that depicting UFOs (aka UAPs) as a major national security threat is the new narrative being pushed by the Deep State, and it's going to escalate big-time next month when the UAP report is delivered to the US Senate Intelligence Committee.
The main element of the emerging "UFOs are a major national security threat" narrative is that policy makers really don't know what the UFOs are. We are being told that Pentagon officials are scrambling to determine what they are too—they could be extraterrestrial, Chinese, or even Russian craft.
The big fake reveal is going to be that the US actually retrieved a downed extraterrestrial craft, but heck, after decades top scientists couldn't figure out its workings. Of course, that's why Bob Lazar's testimony about his time at Area 51's S-4 facility in 1988 is being given such lavish mainstream attention, since he is on the record saying that the technology was way too advanced for the S-4 scientists to understand. But hey, maybe the Chinese or Russians got one and did work out how to reverse engineer it . . . and so . . . the US has a big national security problem!!
Of course, those in the loop know that most UFOs being sighted over the territory of the US and its major allies are actually reverse engineered antigravity spacecraft which were acquired in various ways—UFO crashes, secret agreements, etc.
After more than seven decades of close study and cooperation with different extraterrestrial groups, different national scientific communities, and a breakaway German colony in Antarctica, the US military finally developed its own squadrons of antigravity craft. However, you won't hear that in the coming June Pentagon UFO report, which instead is going to perpetuate a big lie about the origins of UFOs.
This why the topic I chose for my upcoming May 22 webinar deals with the real origin and history behind it all. When the June Pentagon report releases, people shouldn't be fooled again.
Join me and learn what really happened in Antarctica in 1946/1947 when Operation Highjump was sent by the US to find and destroy the underground German Fortress that Admiral Karl Donitz had bragged about during World War II and at his Nuremburg Trial. Richard Byrd's Task Force 68 experienced a crushing military defeat delivered by flying saucer craft belonging to the Nazi's Dark Fleet and their extraterrestrial allies. Soon after, Dark Fleet craft flew over US territory, forcing the Truman and Eisenhower administrations to negotiate—leading to secret agreements in the 1950s that have been renewed ever since.
It's a remarkable story and I plan to cover it in well documented detail in my May 22 Webinar, "Antarctica, the Dark Fleet and Humanity's Liberation." The webinar will be especially helpful for those wanting to know how historical events in Antarctica tie in to emerging "UFOs are a national security threat narrative" being heavily promoted by the major media and Deep State officials. Humanity's Liberation from very negative forces associated with the Dark Fleet needs to begin with a thorough understanding of Antarctica, how it has contributed to our current global situation, and why positive extraterrestrial groups became concerned and are helping us today learn the truth.
I hope you can join me this Saturday for my webinar. It will be broadcast live from my home studio here on the Big Island of Hawaii via Zoom. I promise you an exciting journey through undisclosed historical events in Antarctica, how it all pertains to the official disclosure narrative about to be unleashed in the US, and finally what it all means for humanity's liberation.
Michael Salla, Ph.D.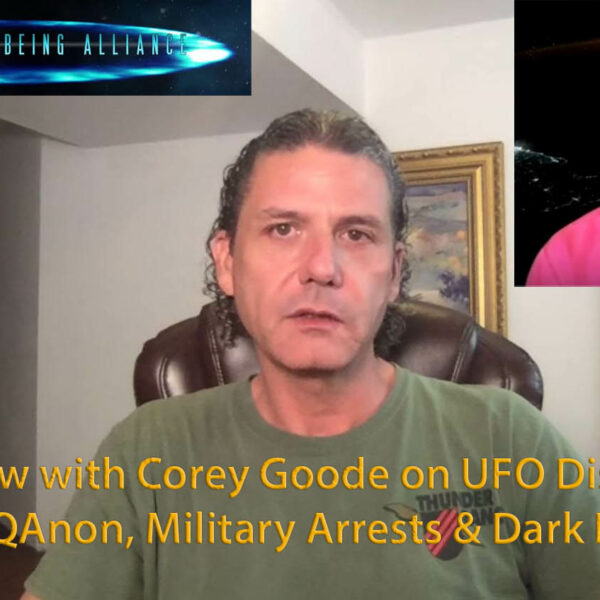 In a video interview released today, Corey Goode unpacks a series five tweets he released on August 16 where he shared new developments on secret military arrests, QAnon, a UFO disclosure war, a possible China coup, a rogue ballistic submarine that is part of a CIA "Dark Fleet", and major disclosures to come in 2021 of an SSP also called the "Dark Fleet" originally created by a breakaway group of German nationalists in Antarctica. In the interview, Goode responds to my questions about the resumption of informal briefings he has begun receiving again from reliable sources in the intelligence community after a lapse of more than a year, along with what we can expect in the future.
To read Corey Goode's series of five tweets go to my August 17 article analyzing them, "Insider Reveals UFO & Secret Space Program Disclosure War"
For more articles on Corey Goode's Secret Space Program Disclosures click here.
Michael Salla, Ph.D.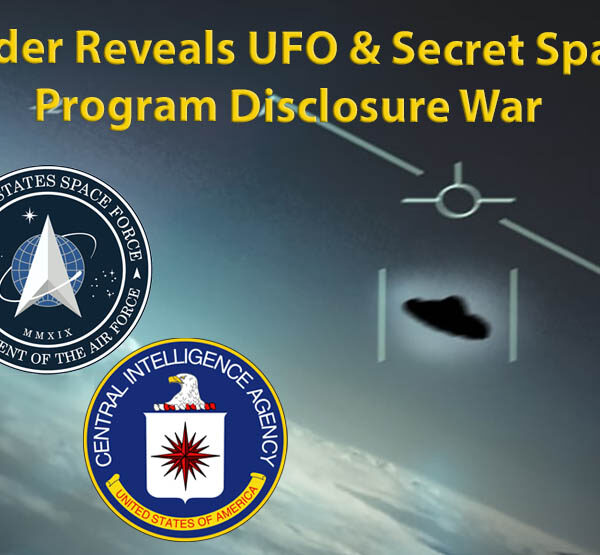 On August 16, Secret Space Program (SSP) insider Corey Goode released some new intelligence data he received from his sources about competing groups fighting over how, what, and when to disclose information about UFOs and SSPs. What follows is a review of what Goode tweeted and my thoughts on its significance.
For those new to Goode or who question his authenticity as an insider, I recommend this article where I explain my reasoning for why he is the real deal and why his info is worth examining.
This is what Goode wrote about secret arrests and transfers to Gitmo:
Secret MS13 Arrests/Gitmo are giving the Alliance leverage against Cent American/Mexican Corrupt Leaders/Cabal (AIC/yelgnaL<-) Drug/Human Trafficking Operations. These corrupt leaders are now cooperating w/Alliance.
Goode is here confirming that joint covert operations that involve US special forces are taking part in the arrests and detentions of those involved in human trafficking, including CIA operators [AIC/yelgnaL<-]. Such operations were made possible by an Executive Order issued by President Donald Trump on December 27, 2017. I discussed Goode's information about US special forces being used in this regard in a January 2018 article.
Goode next describes the struggle between the different White Hat groups that make up the Earth/SSP Alliance over which out of between 2-6 agendas should be implemented for humanity's future:
In recent months the Alliance has become non-centralized w up 2 '6 different agendas' now at play? Attempts to re-centralize them is underway. Internal battle over 'Disclosures'? Negotiations underway? Op of Infiltration/Division/Civil War within the QMunity & Alliance averted?
Goode's reference to an attempt to infiltrate and divide the Q movement being averted likely refers to an August 14 video by Redpill78 exposing an individual claiming to be Q, Austin Steinbart, as a LARPer.
Especially pertinent is Goode's reference to "internal battle over Disclosures". This tells us that the unprecedented UFO disclosure initiatives being taken by Congress, the Pentagon, and the mainstream media are a result of competing groups with their own unique agendas. I give an overview of this disclosure battle in a two-part series of articles (here and here), and will go into more detail with new information in my upcoming August 22 webinar: Full Disclosure vs Limited Hangouts.

Goode goes on to explain how an alliance between White Hat secret space program groups (SSP Alliance) that had coalesced around the US Navy's Solar Warden program, which he began working with back in March 2015, has been mostly in hiding. This was due to one of the SSP Alliance's high level assets, Sigmund, being assassinated by the Cabal/Deep State, through a SSP called the Interplanetary Corporate Conglomerate (ICC). Despite going dark, the Alliance has been very active in infiltrating and sabotaging the ICC, according to Goode:
SSP Alliance leadership mostly in hiding since Sigmund's death? SSP Alliance operatives involved in sabotage within the ICC? Guerilla warfare in Space? 'Disclosure' narratives battle? SSP Alliance no longer able to penetrate the Global Defense Grid for briefings/Tech Disclosures?
Once again, Goode refers to competing agendas in a "'Disclosure' narratives battle?" More concerning is his reference to the inability of the SSP Alliance to get information about the "Global Defense Grid". This suggests that the Cabal/Deep State/ICC has been able to successfully shield its plans and operations to create a modern Skynet through corporations such as Space X, which is in the process of deploying its Starlink network comprising thousands of small satellites.  
Next, Goode goes on to tell us that the operations of the "Dark Fleet" (DF), a secret space program created by a German breakaway group in Antarctica that relocated to Mars in the 1960s (see my Antarctica's Hidden History for more details), are to be unveiled by the SSP Alliance in 2021.
SSP Alliance finished compiling Sigmund's 'Dark Fleet Intel'? 2 B released in 2021? Full narrative & roles of operatives? History of DF & its infiltration into other SSP programs 2 B revealed? ICC Super Board Infiltration/Purge details? Disinfo/SRA/LARP Purge? Disclosure War?
This is very encouraging news. Detailed intel about both the Dark Fleet and the "Superboard" of transnational corporate executives running the ICC may be revealed in 2021. In February 2018, there were rumors that an agreement had been reached between the Dark Fleet and a representative from the Trump administration, Former Secretary of State, Rex Tillerson, where the German program would be revealed, and advanced aerospace technologies released into the public arena.
If the information was accurate, as circumstantial evidence at the time suggested, then the agreement was not implemented, likely due to Deep State/ICC opposition. Perhaps, it is the weakening of the Deep State/ICC, through the series of setbacks described by Goode, which has now made it possible for such an agreement to be implemented. The truth about the Dark Fleet would then be finally revealed to the world.
It's perhaps not coincidental then that the Shadowgate documentary has just been released, showing the power and reach of transnational corporations in massive computer influence operations all over the planet.
Finally, we have Goode's tweet about a secret CIA [AIC<-] naval battle group that has been "mostly captured" by Earth alliance after its crew mutinied.
Secret (AIC<-) Naval Fleet 'mostly captured'? IAC Recruited Navy Vets mutinied against Cabal? Black AIC prison barge captured? Remaining submarine under the protection of rogue China assets? China Coup brewing? False Flag WW Attempt? Spaceforce/Missile Defense assets on alert?
This is the same mysterious naval group that launched the false flag missile attack on Hawaii on January 13, 2018, that was intended to start a nuclear war between the US and North Korea. This would have drawn China into the battle thereby leading to World War III. Thankfully, the rogue missile was intercepted by a US Air Force run secret space program, which I wrote about here.
Goode is now telling us that a remnant of the CIA naval group has found refuge in China, and there is a possibility of a major coup there and/or another false flag attempt to spark a nuclear war between China and the US. Space Force and its assets are on full alert to monitor the situation.
It has been more than a year that Goode's sources have been silent about the issues discussed above. The fact that he has again started receiving such intelligence suggests that we are in the final stages of a titanic battle between opposing groups and factions in control of their respective SSPs. More to come as Goode said he will release additional  information soon through his YouTube channel, which you can subscribe to here.
© Michael E. Salla, Ph.D. Copyright Notice
[Note: Audio version of the above article is available here]
Further Reading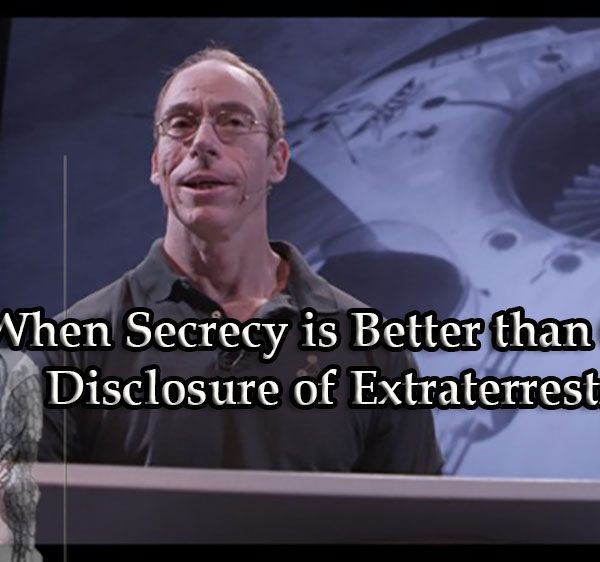 Dr. Steven Greer, a leading figure in the UFO disclosure movement, has just proposed an audacious idea concerning official disclosure of extraterrestrial life. In his expert opinion, acquired over more than 25 years of disclosure advocacy, continued secrecy is better than disclosing the truth about visiting aliens if they are depicted in any other way than peaceful nonviolent beings attempting to advance the evolution of human life on Earth.
In the February 5 installment of Gaia TV's Disclosure series, Greer was interviewed on the topic of the "Architecture of Secrecy" and explained his view about how official disclosure should be handled. He asserted his controversial idea that continued secrecy is better than any disclosure scenario that depicts extraterrestrials as in any way constituting a threat:
My biggest concern is that there's a hijacking of disclosure around a narrative of a threat, of an us versus them scenario. That is the sort of thing that can lead to the worst possible outcome.  I wrote a paper called "When Disclosure Serves Secrecy". Disclosure that would serve the secret agenda is not something that we need. I'd rather have the secrecy continue, frankly. But a disclosure that would be truthful and would be forward looking, and that would have an interplanetary peace initiative, and communication and contact initiative, and that would have the release of these technologies for peaceful energy generation, transportation and what have you, that would transform the planet very quickly  (Video: 9:45)
Greer explicitly referred to Luiz Elizondo and Dr. Hal Puthoff, who are senior figures in Tom DeLonge's To The Stars Academy, as a major part of the threat scenario that is being currently put out into the public arena through the major news media. On that score, I would agree with Greer that the "Advanced Aerospace Threat Identification Program" (AATIP) which was created within the Defense Intelligence Agency in 2007, and headed by Elizondo up to 2017, was unnecessarily framing the UFO issue in terms of it being a threat to national security.
If Greer only limited himself to critiquing depictions of UFOs and all extraterrestrial visitors as a threat, which AATIP appeared to be doing, he would be on solid ground. However, Greer in the Disclosure interview, as well as in past public statements, made it clear that he is against researcher that depict any extraterrestrials, even if only a small percentage, as a threat in any way.
On May 2, 2006, Greer launched an extraordinary public attack on my exopolitics research for having committed the egregious sin of proposing that extraterrestrials could in any way behave similarly to humans in terms of a wide range of motivations. My research dividing extraterrestrials into different motivational categories, e.g., the good, the bad and the indifferent, was lambasted by Greer as fueled by disinformation.
Greer is no doubt correct that elements of the Military Industrial Complex are exaggerating the threat narrative when it comes to UFOs and extraterrestrial visitation, which AATIP appeared to be currently doing and which I acknowledged back in my 2006 response to Greer. In it, however, I also pointed out that Greer's bold assertion that there is no evidence of hostile extraterrestrial behavior, can be easily shown to be wrong by examining multiple sources revealing the egregious behavior of some extraterrestrial visitors.
On July 26, 2010, Greer was confronted by Project Camelot founders, Kerry Cassidy and Bill Ryan, over the same issue, and they presented their own evidentiary sources that some extraterrestrial visitors were behaving unethically and maliciously.
In 2018, Greer attacked two of the insider sources I have cited extensively in my secret space program book series, Corey Goode and William Tompkins, as putting out disinformation about aggressive extraterrestrials, Draconian Reptilians, who are described as a prominent part of the planetary control system. In this case, he speculated that both Goode and Tompkins were implanted with false memories and were unwittingly spreading disinformation.
Again, I responded to Greer by pointing out the abundant evidence refuting his audacious assertion that no extraterrestrials behave in ways that are unethical or malicious. Indeed, I showed how his dismissal of Tompkins claims, in particular, ignored the impressive documentation substantiating his information.
With that brief background on Greer's past public statements on the issue of some, not all, extraterrestrials being unethical and malicious, the context has been set for better understanding the implications of what Greer had to say next in the February 5 interview.
Greer repeated his assertion that continued secrecy is preferable to any official disclosure announcement describing aliens as a threat, even if only partially or a subset of the entire alien visitation scenario:
The disclosure of this subject is the most important announcement in the history of the human race. How it's handled, it has to be handled with great wisdom and great care. If it is handled with the kind of buffoonery and clumsiness that is evolving, or with partial truths, mixed in with disinformation, with frightening scenarios that scare the hell out of the public, I actually prefer the secrecy. (17:34)
What makes Greer's views significant is that he claims to be in touch with members of the oversight group of up to 200 members commonly referred to as the MAJIC committee. Greer asserts that he is providing them with an expert civilian perspective on disclosure, where, incredibly, he appears to be advocating continued secrecy if an official disclosure statement is not framed in the way he prescribes.
In short, what is widely regarded as "full disclosure", where all the facts and evidence of visiting extraterrestrials – good and bad – along with the truth about secret space programs is publicly revealed in an official announcement, is not supported by Greer. On the contrary, he only supports a "limited disclosure" statement where all references to unethical or malicious aliens is sanitized.
It's hard to envisage that a leading figure in the disclosure advocacy movement could support continued secrecy on any grounds, let alone the dubious grounds Greer asserts, which I and others have shown ignores a large body of evidence. As to why Greer is taking such an extreme position, there are a number of explanations that come to mind. One is that he is personally invested in a secret Vatican initiative to establish a "New Cosmic Esoteric World Religion" through a "false flag alien savior event" as described elsewhere. Another is that Greer has been co-opted or compromised by the MAJIC Committee in charge of extraterrestrial related projects and is sabotaging the disclosure movement by imposing unreasonable demands for a future official disclosure announcement.

Greer's position that continued secrecy is better than an official disclosure announcement which contains reference to any extraterrestrial visitors as a threat, is a position that he will find increasingly difficult to defend given the public's growing awareness of all the available evidence of visiting aliens, and the diverse motivations behind their activities. Full disclosure is already well underway through multiple public initiatives  disclosing all aspects of visiting extraterrestrial life and secret space programs, and any effort to filter or curtail such information in ways favored by Greer, are certain to fail.
© Michael E. Salla, Ph.D. Copyright Notice
Further Reading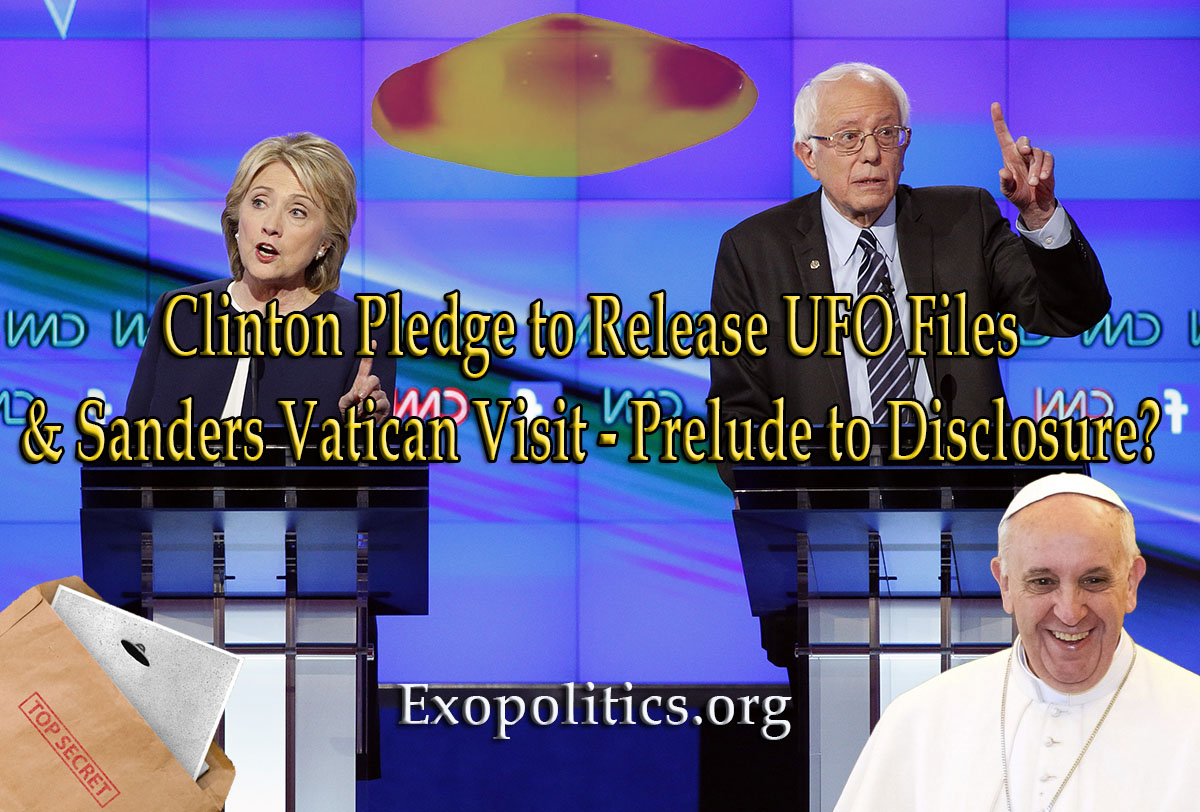 On April 8, one day after the Hillary Clinton campaign again raised the importance of the public learning the truth about classified UFO files, her chief rival, Senator Bernie Sanders, announced that he was accepting an invitation to give a speech at a Vatican Conference on April 15 at the Pontifical Academy of Sciences. This is the same venue that Vatican astronomers have organized events to discuss the implications of discovering extraterrestrial life.
While the two Presidential campaign announcements may appear at first to be unrelated, a closer inspection raises another possibility. The announcements are related to two different UFO disclosure narratives pursued by competing global elites with influence over the two major Democratic candidates.
In a CNN interview on April 7, Clinton's campaign chief, John Podesta, said:
The U.S. government could do a much better job in answering the quite legitimate questions that people have about what's going on with unidentified aerial phenomena.
Back on December 30, 2015, Hillary Clinton gave an interview referring to a pledge she had given to Podesta, to publicly release what the government knows about UFOs, and to launch an investigation of Area 51.
He has made me personally pledge we are going to get the information out," said Clinton. "One way or another. Maybe we could have, like, a task force to go to Area 51.
In his April 7 interview, Podesta revealed more about the pledge Clinton had given him:
What I've talked to the secretary about, and what she's said now in public, is that if she's elected president, when she gets into office, she'll ask for as many records as the United States federal government has to be declassified, and I think that's a commitment that she intends to keep and that I intend to hold her to.
If this all sounds like deja vous, it is because a Clinton Presidency has been down the UFO disclosure track before. It is a matter of public record that in January 1993, President Bill Clinton entrusted family friend, Webster Hubbell, over at the Justice Department with the job of finding out the answer to two questions: "One, who killed JFK. And two, are there UFOs?"
In his memoirs, Friends in High Places, Hubbell revealed that he failed to make any progress in finding the answers Clinton was seeking. Hubble was eventually jailed for overbilling clients while in private practice.  
Documents later released through the Freedom of Information Act confirm that Hillary Clinton had, in 1995, become the lead person in an initiative by Laurence Rockefeller, to have the Clinton administration release classified UFO files.
Significantly, Podesta's April 7 CNN appearance confirmed that a UFO disclosure initiative had occurred during his tenure with the Clinton administration:
Podesta, a former chief of staff to President Bill Clinton, said the 42nd president once "asked for some information about some of these things, and in particular, some information about what was going on at Area 51."
According to Dr. Steven Greer, Hillary nixed the UFO disclosure effort when it was decided that it would ruin her husband's 1996 re-election campaign. With the failure of the Rockefeller UFO disclosure initiative, Podesta and the rest of the Clinton administration focused on political survival in the face of the growing Monica Lewinsky scandal.
Podesta briefly returned to public office as White House Counselor to President Obama in 2014.  At the end of a one year term, he left in February 2015 to take charge of the Hillary Clinton Presidential Campaign. That's when he made his famous statement that he had once again failed to secure UFO disclosure:

Clearly, Podesta was suggesting that powerful forces had prevented UFO disclosure from happening under the Obama administration. Significantly, Obama himself went on air with Jimmy Kimmel and alluded to these powerful forces preventing disclosure, when he "joked" that aliens were controlling how much of the truth could be revealed.
Now, if we are to believe the narrative coming out from the current Clinton campaign, Hillary has pledged to make UFO disclosure a priority because Podesta has convinced her to do so. Given Podesta's central role in a future Clinton Administration disclosure initiative, what kind of UFO disclosure can we expect from Clinton and Podesta?
Podesta is a well-known fan of Chris Carter's X-Files, which was rebooted in 2016 with six new episodes. The main premise of the series relaunch was that classified UFO files were based on secret space programs that had been reverse engineered from the discovery of a crashed extraterrestrial craft.
The first episode of the series reboot aired on January 24 to an audience of more than 16 million. In it, Agent Mulder gave a lengthy monologue about a vast secret government conspiracy to hide the truth about extraterrestrial life, reverse engineered space craft, alien retroviruses, and the 911 false flag attack.
Podesta's long time fascination with the X-Files series suggests that the pilot episode for the new series lays a plausible foundation for a future UFO disclosure narrative, coming out of a new Clinton White House. The narrative is likely to focus on mysterious elite groups using advanced technologies in ways that deceive the world into believing aliens are behind the abduction phenomenon.
To promote such a UFO disclosure narrative as President, Clinton must first overcome the surging candidacy of Bernie Sanders.
On April 8, it was announced that Sanders had accepted an invitation from the Vatican to speak next week a conference on social, economic and environmental issue organized by the Pontifical Academy of Sciences. Controversy immediately arose with a Bloomberg News story over whether Sanders had been invited or had invited himself. In turns out that the invitation had come from a senior Vatican official and Chancellor of the Academy who had not informed its President.
The Pontifical Academy is no stranger to the issue of extraterrestrial life. Since November 2009, Vatican astronomers have played a prominent role in astrobiology conferences discussing the societal implications of the discovery of alien life, and how such a discovery would cause no problem with Catholic theology.
Pope Francis himself has made clear that he views the discovery of extraterrestrial life as an event that would not cause theological problems, even if it were realized that extraterrestrials, rather than "God," had played a direct role in creating humanity. On October 28, 2014, during a speech at the Pontifical Academy of Sciences, the Pope discussed the evolution of life, and the role of extraterrestrials, which he euphemistically referred to as "beings of the universe," as agents in God's evolutionary plan:
He [God] created beings and allowed them to develop according to the internal laws that he gave to each one, so that they were able to develop and to arrive and their fullness of being. He gave autonomy to the beings of the universe at the same time at which he assured them of his continuous presence, giving being to every reality. And so creation continued for centuries and centuries, millennia and millennia, until it became which we know today, precisely because God is not a demiurge or a magician, but the creator who gives being to all things.
There has been much more happening behind the scenes at the Vatican in terms of it preparing humanity for future announcements concerning the existence of extraterrestrial life. The Vatican was a sponsor of a UNICEF video that promotes tolerance for extraterrestrial life.
According to Tom Horn and Chris Putnam, authors of Exo-Vaticana, the Vatican plans to manipulate the issue of extraterrestrial life, in order to promote a new global religion based on an alien savior. Dr. Preston James has written, according to his insider sources, that the Vatican indeed has made contact with a group of extraterrestrials which could play such a role:
Some Vatican insiders have claimed that top Vatican Clerics have already established secret relationships and treaties with a certain alien ET group that presents itself as friendly to the human race and claims it can save it from the evil empire of the Bankster-owned and -controlled Hierarchy….
Dr. James concludes that the Vatican plans to lead a global disclosure initiative on extraterrestrial life:
From all indications so far, these coming disclosures will involve the top Clericals at the Vatican and will occur through the Catholic Church itself publicly …
The invitation to Bernie Sanders to give a speech at the Pontifical Academy of Sciences, suggests  Vatican insiders view Sanders as a more suitable candidate for disclosing what the Vatican, and other governments, want the general public to know about alien life and the UFO issue. It is very possible that Sanders will receive a confidential Vatican briefing on what it would like released to the world in the form of UFO disclosure, which focuses on extraterrestrial life, rather than advanced technologies.
Podesta's and Clinton's most recent public statements on the government releasing classified UFO files, and Sanders' speech next week at an upcoming Vatican conference,  suggests at least two UFO/alien disclosure narratives are being secretly developed by competing factions of global elites.
One faction, linked to the Rockefeller family, prefers to release information about advanced technologies related to the UFO phenomenon, which presumably would lead to disclosure of secret space programs, which have been in operation since the 1980's. On the other hand, another faction, closely associated with the Vatican, wishes to concentrate on the existence of extraterrestrial life, as a means of establishing a new global religion with alien elements. 
Classified UFO files, thanks to Clinton and Podesta's efforts, are slowly emerging as a campaign issue. Sanders likely exposure to disclosure related issues during his April 15 speech at the Vatican organized conference, raises the possibility that he in future will openly discuss the issue of extraterrestrial life during his campaign. The current trail of evidence suggests 2016 Presidential elections are shaping up to be a prelude to UFO disclosure, where the world learns some of the truth about extraterrestrial life, advanced technologies, and/or secret space programs.
© Michael E. Salla, Ph.D. Copyright Notice