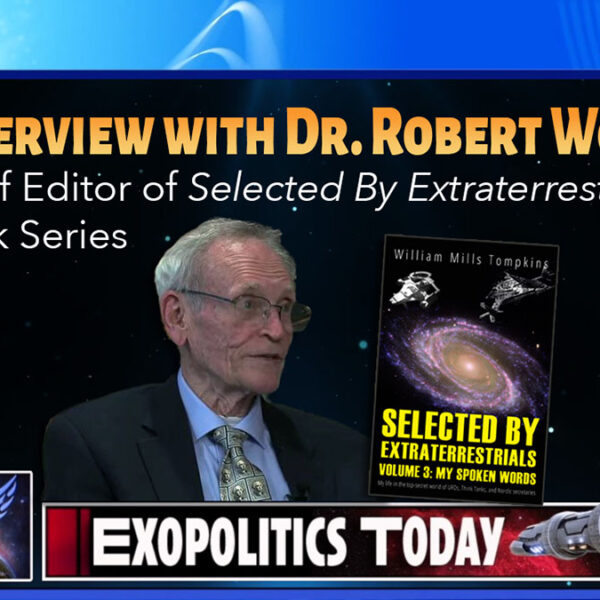 Dr. Robert Wood worked as an aerospace engineer and physicist for 43 years during which time he specialized on missile technology for Douglas Aircraft Company and its successor McDonnell Douglas. During the mid-1960s, he received significant funding to research UFOs to see if their propulsion technologies could be understood and reverse engineered. After his 1994 retirement he began working on the leaked Majestic Documents and was able to verify the authenticity of many of these controversial documents which can be found at MajesticDocuments.com.
Dr. Wood was the first UFO researcher to verify the authenticity of Bill Tompkins claims of having worked at a secret think tank, Advanced Design, hidden within Douglas Aircraft Company that designed kilometer(s) long spacecarriers for the US Navy, with the help of Nordic-looking extraterrestrials.
In this interview discussing the release of the third volume of Selected by Extraterrestrials, Dr. Wood discusses his first hand knowledge of key corporate officials that Tompkins worked under, the feasibility of a secret think tank at Douglas, Tompkins work with the US Navy during WWII, the Nazi secret space program established in Antarctica, the Nazi connection with Reptilians, and other issues.
Significantly, Dr. Wood asserted that the the Nordic extraterrestrials embedded at Douglas who Tompkins worked with, were members of the Galactic Federation of Worlds that several contactees have recently spoken about.
Interview available on YouTube and Rumble
Listen to Podcast on Apple, Spotify, or Google
Book 3 of Selected by Extraterrestrials is now available on Amazon 

Deep appreciation to Angelika Whitecliff for creating this video
More articles featuring Bill Tompkins testimony about the US Navy's secret space program are available here.
---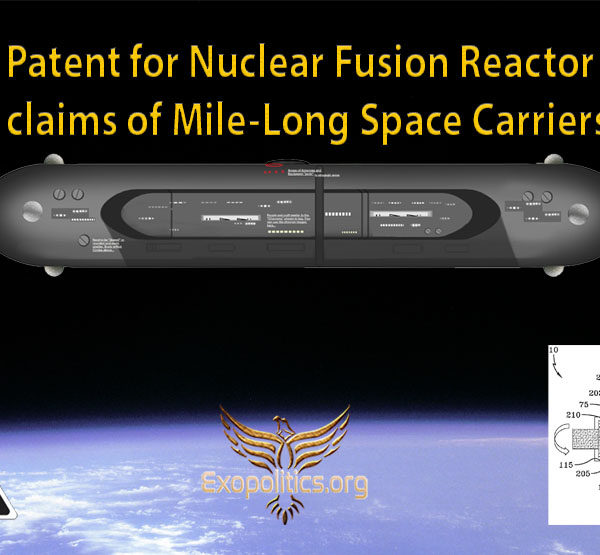 The US Navy has authorized the publication of a patent for a nuclear fusion reactor that can both generate enormous quantities of power and yet be small enough to be fitted on mobile platforms, including spacecraft. The patent's publication supports Whistleblower/Insider claims of mile (1.6 kilometers) long space carriers that have been secretly built and deployed by the Navy since the late 1970s and early 1980s.
The patent application for a "Plasma Compression Fusion Device" was just published on September 26 after being lodged on behalf of the Secretary of the Navy back on March 22, 2019. The inventor is Dr. Salvator Pais, who works at the Naval Air Warfare Center Aircraft Division and has previously lodged other patents on behalf of the Navy concerning a hybrid air, water, and space vehicle propelled and protected by electromagnetic fields.
In the patent description, Dr. Pais explains how his nuclear fusion device differs from similar devices under development:
At present there are few envisioned fusion reactors/devices that come in a small, compact package (ranging from 0.3 to 2 meters in diameter) and typically they use different versions of plasma magnetic confinement. Three such devices are the Lockheed Martin (LM) Skunk Works Compact Fusion Reactor (LM-CFR), the EMC2 Polywell fusion concept, and the Princeton Field-Reversed Configuration (PFRC) machine. […] These devices feature short plasma confinement times, possible plasma instabilities with the scaling of size, and it is questionable whether they have the ability of achieving the break-even fusion condition, let alone a self-sustained plasma burn leading to ignition.

Ignition is the point at which the nuclear fusion process begins generating electrical power in a self-sustaining way through the superheated plasma. Dr. Pais further explains how his device will use electromagnetic fields to ignite the nuclear fusion process:
The plasma compression fusion device utilizes controlled motion of electrically charged matter via accelerated vibration and/or accelerated spin subjected to smooth yet rapid acceleration-deceleration-acceleration transients, in order to generate extremely high energy/high intensity electromagnetic fields. These fields not only confine the plasma core but also greatly compress it (by inducing a high energy negative potential well) so as to produce a high power density plasma burn, leading to ignition.
The amount of power that could be generated is explained by Brett Tingley and Tyler Rogoway, aerospace researchers at The Drive:
It is claimed in the patent application that this plasma compression fusion device is capable of producing power in the gigawatt (1 billion watts) to terawatt (1 trillion watts) range and above with input power only in the kilowatt (1,000 watts) to megawatt (1,000,000 watts) range. By comparison, America's largest nuclear power plant, the Palo Verde nuclear power plant in Arizona, generates around 4,000 megawatts (4 gigawatts), and the A1B nuclear reactors designed for the Navy's Gerald R. Ford-class aircraft carriers generate around 700 megawatts.
Pais' description makes clear that the nuclear fusion reactor is the power supply for several innovative patent devices that would go into the Hybrid Aerospace Underwater Craft (HAUC) the patent for which was awarded on December 4, 2018.  The HAUC, as previously described, would generate a quantum vacuum field outside the hull, removing all air, water, or other molecules, thereby enabling the craft to rapidly move through the atmosphere, ocean, and space without meeting any resistance.
Remarkably, the HAUC was awarded after the Chief Technology Officer for the Naval Aviation Enterprise, Dr. James Sheehy, intervened in an appeal against a rejection by the patent examiner who viewed the HAUC device as not scientifically feasible due to the need for an extraordinarily high power supply that produces "more electricity than what is produced by nuclear reactors".
The examiner was referring to "nuclear fission" reactors used by the Navy in its aircraft carrier and submarine fleets, and pointing out that these would not be enough to meet the energy needs of the HAUC.
The nuclear fusion reactor device described in the latest patent application provides an explanation for what would power the HAUC and generate the quantum vacuum around it.
The other patent devices for the operation of HAUC include the "High Frequency Gravitational Wave Generator"(HFGWG) that would provide the craft's propulsion system by creating gravity waves that would create a surf-ride effect.
Another patent is the "Electromagnetic Field Generator and method to generate an Electromagnetic Field" (EFG) that would generate an electromagnetic shield to protect the craft from missile attacks, Coronal Mass Ejections, and space debris. Importantly, both the HFGWG and EFG would be powered by the nuclear fusion reactor.
Yet another patent is the "Piezoelectricity-induced Room Temperature Superconductor" which can store enormous quantities of electrical energy. This "room temperature superconductor" is what would ultimately store the electrical power produced by the nuclear fusion reactor. The superconductor would also enable the HAUC and other mobile platforms to operate for extended periods if the nuclear fusion reactor went offline, and a back-up power supply had to be used.
For a second time, the Naval Aviation Enterprise's Dr. Sheehy intervened in support of Dr. Pais when a second patent examiner rejected the room temperature superconductor as scientifically unfeasible. Dr. Sheehy's letter explained why the superconductor "is operable and enabled via the physics described in the patent application".

Tingley and Rogoway have extensively covered previous patents granted to Dr. Pais and the controversy over the Navy's extraordinary interventions in support of his inventions widely regarded by open-source scientists as outlandish.
Tingley and Rogoway speculate on possible explanations for why the Navy has been doing this:
[I]s the Navy building some sort of incredible craft based on science that remains foreign to the larger scientific community? Did they already do this years ago and are just slowly lifting the veil now? Are they clumsily trying to emulate what their pilots are seeing in the field, but can not yet fully explain? Could these patents just represent gross mismanagement of resources on the Navy's behalf? Or is this all some sort of elaborate disinformation play by the Navy—one that seems to have emerged right in step the rise of major peer-state competition from the likes of Russia and China, and the biggest expansion of advanced aerospace development programs in decades?
Tingley and Rogoway's question, "Did they already do this years ago and are just slowly lifting the veil now?" takes us directly to the eyewitness testimony of whistleblowers and insiders who claim to have worked on kilometers-long space carriers secretly designed and deployed by the US Navy in the 1970s and 1980s.
William Tompkins' testimony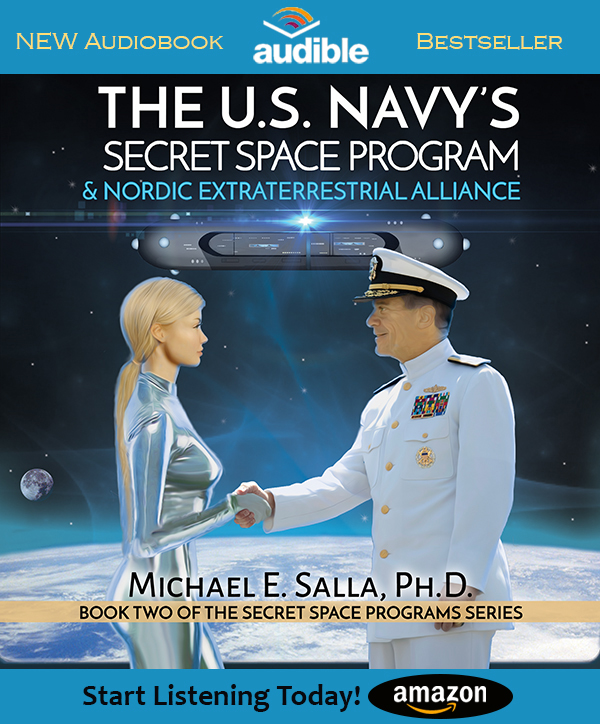 , in particular, stands out since he claims he designed kilometers long cigar-shaped space carriers while employed at a secret think tank at Douglas Aircraft Company and other leading aerospace corporations from the  1950s to 1970s. What gives Tompkins' testimony great weight is that he worked directly under Dr. Wolfgang Klemperer, the former chief designer for the US Navy's flying aircraft carriers, the USS Akron and Macon, built and deployed in the 1930s by the Goodyear-Zeppelin corporation, where he worked at up to 1936.
Importantly, Tompkins claims that before the deployment of these kilometers-long space carriers in the early 1980s, the Navy retrofitted nuclear (fission) powered submarines as prototype spacecraft in the late 1970s. I recently interviewed a chemical engineer, who is still working in the industry and has chosen to remain anonymous, who says he served on a retrofitted nuclear submarine deployed into space in 1979. 

If retrofitted nuclear submarines and kilometers-long cigar-shaped space carriers were secretly deployed by the Navy in the late 1970s and early 1980s, as Tompkins claimed, then the power supply needed to lift and propel such craft into Earth orbit would vastly exceed that used by nuclear fission reactors.
As Tingley and Rogoway point out, the nuclear fission reactors in the modern Gerald Ford-class aircraft carriers generate 0.7 gigawatts. This pales in comparison to Pais's nuclear fusion reactor that can generate up to 1000 gigawatts. A retrofitted nuclear fusion-powered submarine or kilometers-long space carrier could consequently generate sufficient electrical power for the electromagnetic propulsions systems incorporated into these crafts, similar to what Pais proposed for the HAUC.
The US Navy's publication of a patent application for a nuclear fusion reactor appears to be part of a disclosure process designed to get the aerospace industry and general public ready for future announcements of secret space programs. It's worth emphasizing that Tompkins and others claims that retrofitted submarines and space carriers were deployed in the 1970s/1980s, is directly supported by the Navy's acknowledgement that nuclear fusion engines necessary for achieving such a stupendous feat, is a viable technology.
Consequently, the nuclear fusion reactors used in the Navy's secret space program are over four decades old, which provides a compelling reason for why the Navy is allowing the release of these technologies now.
Critically, by patenting the nuclear fusion reactor and the other revolutionary electromagnetic propulsion technologies released by Pais, the Navy would not only save funds that it would otherwise have to pay companies for the use of such technologies, but also potentially raise enormous revenue in the future to fund its secret space program for decades to come. The Navy's release of the nuclear fusion reactor patent is an extraordinary event that can revolutionize the aerospace industry and our planet very quickly with cheap and virtually unlimited electrical power.
© Michael E. Salla, Ph.D. Copyright Notice
Further Reading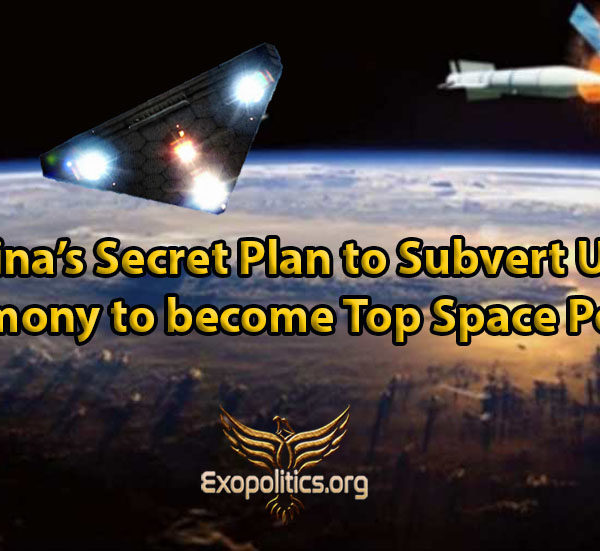 China is painstakingly implementing a 100-year strategic plan aimed at overtaking the United States as the world's dominant superpower or hegemon by 2049 according to Michael Pillsbury's authoritative 2015 national best seller, The Hundred Year Marathon. Pillsbury's keen insights not only provide a foundation for understanding how China plans to supplant the US, but how it is covertly responding to the existence of secret space programs developed by the US military industrial complex, and what China plans to do in response in order to achieve dominance both on Earth and in space.
Pillsbury is a China expert who has worked with the US Department of Defense, State Department, and Congress for over four decades, since 1975. A fluent Mandarin speaker, he has had unrivaled access to top Chinese military and political leaders during his professional career and is very familiar with the policies and plans of China's ruling Communist Party elite, especially the military hawks who exert great influence behind the scenes. Currently, Pillsbury is a top advisor to President Donald Trump on US-China relations.
Pillsbury begins his highly detailed book by describing how top Chinese leaders cunningly use the historical period of the Warring States (475-221 BC) to develop their strategic planning for engaging with the US. In short, the Warring States period was a time when up to seven ethnic Chinese kingdoms competed amongst themselves for hegemony and dominance over their rivals.
Pillsbury explains how a ruling hegemon (the US in contemporary times) would be undermined by an aspiring hegemon (China), by means of stealth, cunning, and deception as practiced by different kingdoms during the Warring States period. He cogently explains how such goals require long term thinking by China as the aspiring hegemon that lacks the political and military power to directly confront the ruling US hegemon until it has been sufficiently weakened by internal and external strife.
Chinese military and political leaders began their 100-year marathon in 1949, Pillsbury explains, after the victory of the Communist Party and the establishment of the People's Republic of China. Initially, China relied on the Soviet Union to help it industrialize and to modernize its vast military. After their political falling out in the 1960's and military clashes along their shared borders, China's Communist Party began secret overtures to the West.
It was Chairman Mao who covertly reached out to President Nixon, Pillsbury points out, and not the other way around as many erroneously believe. Initial relations between China and the US were genuinely positive since both had much to fear from the Soviet Union. All that changed with the 1989 Tiananmen Square protests and the collapse of the Soviet Union in 1991.
Chinese school textbooks changed dramatically. Previously positive descriptions of US history and democratic ideals, which had been extensively cited by Chinese students at the Tiananmen protests, were now overwhelmingly negative. Future generations of Chinese students were indoctrinated to believe that the US has been humiliating and abusing China since the mid-1800s.
Previously positive descriptions of President Lincoln (1861-1865), for example, were now overwhelmingly negative. Pillsbury explained how Chinese students came to be taught the ridiculous proposition that Lincoln was busy undermining China's sovereignty, during the US Civil War. Essentially, China's Communist Party was ensuring that there would be no repeat of the Tiananmen Square protest were the youth were citing positive US democratic ideals and personalities, which had been deeply embarrassing to Party elders.    
Pillsbury then explains how China opened its doors to western industries and economic innovation as part of its modernization effort. Using strategies taken directly from the Warring States period, the Communist Party feigned openness to democratic political ideals, while ruthlessly clamping down on ethnic minorities and political dissidents, and blocking genuine democratic reforms.
The goal was to lure Western nations into a false sense of complacency where the common assumption was that China would inevitably change in the future as its huge economy opened to Western influence. Pillsbury emphasized that such future democratic changes were a chimera since the Chinese military and political elite were driven not by Western ideals, but by their understanding of what history revealed about how an aspiring hegemon needed first to undermine and then supplant a ruling hegemon.
He points out that China had no intention of helping the US and its allies establish a stable world order, but instead aimed at undermining it so as to usher in a world order where China would be the dominant power.
Pillsbury provides many examples of how China has assisted various rogue states and groups around the world, such as Afghanistan's Taliban. Just as the U.S. secretly used extremist groups to weaken the Soviet Union during the Cold War, now China was covertly doing the same through economic development and arms supplies to nations that challenged US policies.
As far as economic development is concerned, Pillsbury explains how China is at the forefront of industrial espionage, counterfeiting efforts, theft of intellectual property, hacking and other unscrupulous practices. The goal is to help China's state-owned enterprises (which numbered over 140,000 companies in 2011), cheat, steal, manipulate, and outmaneuver Western companies that establish a commercial presence in mainland China.
When it comes to outer space, Pillsbury explains how China has been using these unscrupulous practices to develop its own conventional space program, with the goal of projecting a military presence into space. While the Trump administration is in the midst of creating of Space Force as the sixth branch of the US military, China has had an "Aerospace Force" up and running since 2014.
China's Aerospace Force was created as the fifth branch of Peoples Liberation Army (PLA) as explained in an article titled "China's Military Creates New Space Force" published in The Diplomat by Zachary Keck on September 10, 2014. A speech by President Xi was summarized by a Chinese space expert cited by Keck as a clear endorsement of Chinese militarization of space in response to US and other nations already having done so:
The United States has paid considerable attention and resources to the integration of capabilities in both air and space, and other powers have also moved progressively toward space militarization… Though China has stated that it sticks to the peaceful use of space, we must make sure that we have the ability to cope with others' operations in space.
The problem is that Pillsbury, and the US public more generally, is largely unaware of the extent of the US military's true presence in outer space, and mistakenly assume that Space Force will be the official start of US militarization of space. However, as I have extensively documented in my Secret Space Program Book series, both the US Air Force and the US Navy have independent secret space programs that have projected their respective military power deep into space.
These two parallel US military-run space programs have been in operation since the 1970s, while the general public was hoodwinked into believing that the only US presence in space was through NASA's civilian-run space program.
China, however, is well aware of the truth behind covert US military space operations once it began sending satellites into Earth orbit in the 1970s. China's growing space surveillance capacities allowed it to track US military space operations, especially the construction of secret military space stations operated by the USAF and the National Reconnaissance Office (NRO).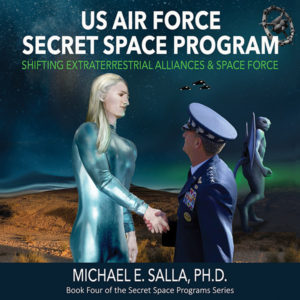 In Book Four of my series, the USAF Secret Space Program, I discuss 825 declassified NRO documents that show how the USAF and NRO used the allegedly discontinued Manned Orbiting Laboratory project as the cover for sending laboratory modules into space that could be configured to establish Von Braun type space stations, i.e., modules assembled into a circular configuration.
These secret USAF/NRO space stations provide ideal weapons platforms capable of extending US military force all over the planet from the high ground of space. China, like other major nations with satellite surveillance capacities, is well aware of the USAF/NRO space stations and their potential military capabilities.
China insists that it is only attempting to match the US militarization of space, but given the gap between the development of the US military's presence in space, and China's more recent efforts, it will take China many years to catch up. This is why Pillsbury's book is important since it outlines the unscrupulous practices China is willing to adopt in order to bridge the gap in space technologies.
For example, the real scandal behind the hacking of the Hillary Clinton email servers during her tenure as Secretary of State (2009-2013), is the role played by China,  and the likelihood that it was all part of an elaborate pay-to-play scheme to leak classified space technologies. As I have written previously, Clinton had security access to Talent Keyhole space technologies classified within Special Access Programs (SAPs) and discussed these in emails stored on her servers.
This was corroborated by no less than the Inspector General for the US Intelligence Community who identified the various security levels of emails stored on Clinton's hacked servers:
To date, I have received two sworn declarations from one [intelligence community] element. These declarations cover several dozen emails containing classified information determined by the IC element to be at the CONFIDENTIAL, SECRET, and TOP SECRET/SAP levels. According to the declarant, these documents contain information derived from classified IC element sources.
According to the anonymous military intelligence group  QAnon, Clinton was indeed involved in a pay-to-play scheme with China to leak advanced technology secrets.
Conclusion
Pillsbury's conclusions dictate the different steps the US needs to take to stop China from achieving its goals and appear very sensible given what he has outlined. His influence can be seen in President Trump's increasingly tough policies on China, which have ushered in a new era in US-China relations.
Despite the incisive analysis provided by Pillsbury, there are a number of deficiencies in his book which largely reflect a conventional world view that nation-state behaviors are driven by public officials nominally in charge of major political, military and economic institutions.
Pillsbury shows no understanding or recognition of the existence of a Deep State and how it manipulates public officials to pass policies that promote a hidden agenda. A good example is how President Trump's first two years in office were hamstrung by Russia collusion claims that poisoned prospects of Trump and Putin collaborating to solve major world problems. The Deep State had no intention of the US and Russia collaborating on the world scene and used compromised public officials to promote a false narrative that was aided and abetted by the mainstream media.
Most disturbing is growing evidence that the Deep State is actively assisting China in its covert efforts to lie, steal and cheat its way to technological parity with the US both on Earth and in outer space. It's no accident that Clinton and other leading US politicians such as Joe Biden and Diane Feinstein have been accused of helping China gain access to sensitive technologies, which is precisely what the Deep State wants as QAnon has been revealing for well over a year.
Is it a good or bad thing if China continues to use unscrupulous practices to catch up to what the US military has secretly developed and deployed in space? From a Chinese national security perspective, it is entirely understandable why China is doing whatever it can to bridge a technological gap in outer space since this gap makes China vulnerable to US political and military pressure.
From the US national security perspective, China is a totalitarian communist state that is profiting from the West's naivety in opening their economies in the forlorn hope that China will usher in democratic reforms. The danger is that as China grows into the world's largest economy, it will use its economic clout to prop up repressive political systems that will be natural allies to its one-party totalitarian system.
China's totalitarian system is something that the Deep State desperately wants to expand onto the world stage since a concentration of political power will be far easier to infiltrate and take over than democratic political systems with their complex system of checks and balances,  as exemplified in the US.
That is why the Deep State is currently helping China bridge the technology gap with the US, and helping them develop a secret space program that rivals what the US Air Force and Navy have secretly developed. Space is where the real battle between the ruling hegemon (US) and the aspiring hegemon (China) will be determined, and where China's plans to supplant the US as the ruling hegemon will be ultimately resolved.
© Michael E. Salla, Ph.D. Copyright Notice
Further Reading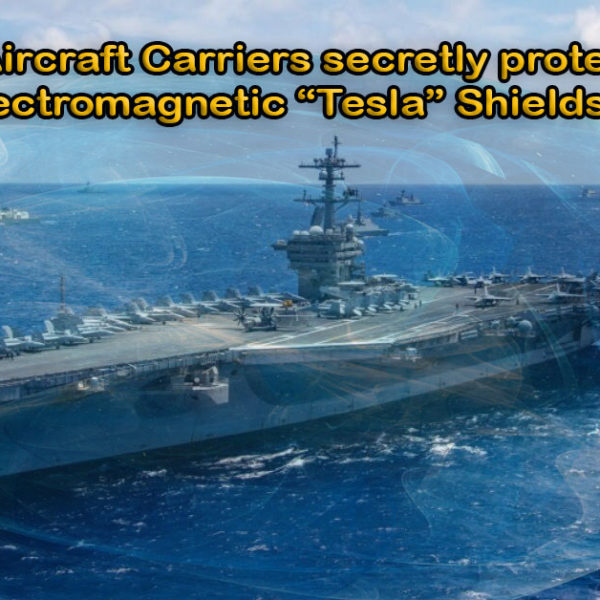 In January 2017, all U.S. aircraft carriers were recalled to their home ports for unknown upgrades. There has been much speculation about what the carriers had been secretly equipped with given the growing threats posed by hypersonic cruise missiles against which the carriers appeared defenseless. The 2018 release of a Navy patent provides a compelling answer to what had happened during the recall. The carriers were secretly equipped with powerful electromagnetic "Tesla" shields that could neutralize all hypersonic and ballistic missile threats.
In January 2017, several news reports appeared describing the recall of all US aircraft carriers to home ports and how for the first time none were actively serving anywhere in the world. On December 30, 2016, a Fox News report explained:
For the next week, not only will there be no U.S. Navy aircraft carrier in the Middle East, but there will be no American aircraft carriers deployed at sea anywhere else in the world, despite a host of worldwide threats facing the United States… the absence of a deployed U.S. Navy aircraft carrier, long seen as a symbol of American power projection, is noteworthy. It is believed to be the first time since World War II that at least one U.S. aircraft carrier has not been deployed.
When the Navy was questioned by Fox News about the recall of all its aircraft carriers in the Middle East, a Navy spokesperson said:
"We are not going to discuss the timing of operational movements of carrier strike groups into and out of the U.S. Central Command area of responsibility," said Capt. Terry Shannon, a U.S. Naval Forces Central Command spokesman, in a statement to Fox News. Centcom is tasked with control over all U.S. forces in the Middle East and Afghanistan.
The lack of explanation for the recall led to much speculation including some concluding that the recall was done to set up the US for a major false flag attack:
In what can only be described as a disproportionate appropriation of U.S. Navy assets, a blatant breach of standard protocol, and a possible set up for a false flag operation — the entire U.S. Navy aircraft carrier group, 10 active carriers, have returned to port and are now all sitting ducks.   
By the end of January 2017, the Navy began redeploying its aircraft carriers and the recall was quickly forgotten. In order to understand why the aircraft carriers were recalled and what they may have been upgraded with, we need to consider the growing threat posed by cruise missiles capable of hypersonic speeds.
I first wrote about cruise missiles developed by Russia and China and sold to countries like Iran that could threaten aircraft carrier battle groups back in November 19, 2007. In an article titled: "The Neoconservative Agenda to Sacrifice the Fifth Fleet – The New Pearl Harbor," I explained:
Iran has sufficient quantities of cruise missiles to destroy much or all of the Fifth Fleet which is within range of Iran's mobile missile launchers strategically located along its mountainous terrain overlooking the Persian Gulf. The Bush administration is deliberately downplaying the vulnerability of the Fifth Fleet to Iran's advanced missile technology which has been purchased from Russia and China since the late 1990's. The most sophisticated of Iran's cruise missiles are the 'Sunburn' and 'Yakhonts'. These are missiles against which U.S. military experts conclude modern warships have no effective defense.
I further described the capabilities of the cruise missiles sold to Iran as follows:
The SS-N-22 or 'Sunburn" has a speed of Mach 2.5 or 1500 miles an hour, uses stealth technology and has a range up to 130 miles. It contains a conventional warhead of 750 lbs that can destroy most ships. Of even greater concern is Russia's SSN-X-26 or 'Yakhonts' cruise missile which has a range of 185 miles which makes all US Navy ships in the Persian Gulf vulnerable to attack. More importantly, the Yakhonts has been specifically developed for use against Carrier groups and has been sold by Russia on the international arms trade.
Over the subsequent decade, cruise missile payloads and speeds have increased to the extent that Russia has now developed missiles that can travel over five times the speed of sound. At his February 20, 2019 State of the Nation address, President Vladimir Putin public announced the existence of the first hypersonic cruise missiles, which the Pentagon determined had been under development and testing since 2015:
 "This is a hypersonic missile called Tsirkon. It will have the speed of Mach 9, it has a range of 1,000 kilometers (620 miles) and can hit navy or land targets."
In December, CNBC learned that a U.S. Intelligence report had highlighted testing of the Tsirkon hypersonic system, noting that five tests had been carried out by the Russian military since 2015.
Putin has previously described Russia's hypersonic prowess as "invincible" and accused "those who have fueled the arms race over the last 15 years" of failing to contain Russia.
China is not far beyond Russia in developing cruise missiles capable of hypersonic speeds, and currently has a number of hypersonic ballistic missiles that can be deployed against aircraft carriers. On January 2019, Elizabeth Shim from UPI reported:
China plans to deploy midrange ballistic missiles capable of destroying U.S. aircraft carriers by 2020, according to multiple state media reports.
China Times and others reported Tuesday the Dongfeng-17 is a midrange rocket that could be used to sink an entire U.S. aircraft carrier, if it is fired eight times.
The threat posed by hypersonic cruise and ballistic missiles to aircraft carriers and their support ships is well understood by senior Navy leaders and researchers. According to a March 6, 2018 news story published in The Examiner:
The era of the American aircraft carrier as the premier embodiment of military might could be ending unless the U.S. develops defenses for the next generation of highly maneuverable, super-fast hypersonic weapons under development by Russia and China, the Pentagon's top weapons researcher said Tuesday.
Michael Griffin, undersecretary of defense for research and engineering, said China is spending billions to develop a non-nuclear version of the weapons that could render U.S. aircraft carriers vulnerable to attack.
Despite the threat posed by increasingly sophisticated and powerful hypersonic missile systems under development by major geopolitical rivals, the US Navy has nevertheless gone ahead with building and deploying a new generation of aircraft carriers beginning with the USS Gerald Ford, which is scheduled to formally begin active service in 2022.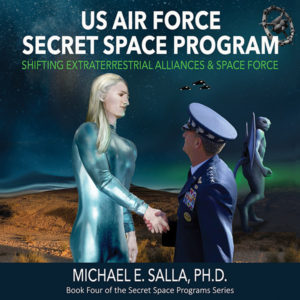 This brings us back to the question of why did the US Navy recall all its aircraft carriers in early 2017, and forge ahead with plans to build the larger and more expensive Ford-class carriers?
For an answer, we need to review a 2018 patent awarded to a Navy scientist, Salvatore Cezar Pai, which is titled: "The High Energy Electromagnetic Field Generator" (HEEMFG). In a previous article, I briefly described his patent as an electromagnetic shield. The patent's summary describes one of the goals of the HEEMFG is to protect the Earth from potential asteroid impacts:
It is a feature of the present invention to provide a method and apparatus for deflecting or destroying a large asteroid and preventing a possible collision with earth. The present invention may also deflect or destroy any other type of object.
It is the HEEMFG's ability to "deflect or destroy" fast traveling objects which directly pertains the question of why the Navy recalled all its aircraft carriers and is moving ahead with building more Ford-class carriers:
It is a feature of the present invention to provide a method and apparatus for generating an impenetrable defensive shield to Sea and Land as well as Space-based military and civilian assets, protecting these assets from such threats as Anti-Ship Ballistic Missiles, Radar Evading Cruise Missiles, Top Attack for Main Battle Tanks (land and sea based systems), as well as counteracting the effects of solar-induced Coronal Mass Ejections or defending critical military satellites in an ASAT role (space based system). [Source]
The development of an impenetrable electromagnetic shield to defend a target from fast traveling objects such as asteroids and missiles is very similar to ideas first proposed by the Serbian inventor Nikola Tesla back in the 1930's, Tesla proposed an electromagnetic shield based on scalar wave principle which has been explained as follows:
Scalar Waves can be warped into a dome around objects, such as cities or houses… Such a Scalar Wave force field is generally known as a Tesla Shield, and it would be analogous to the "shields" referred to in the popular "Star Trek" series. Tesla Shields have a definite defensive application, and could not in any way be used for offensive purposes (although a platoon of soldiers charging into a Tesla Shield would be instantly disintegrated). The only defense from a blast of a Scalar Wave Howitzer would be a Tesla Shield.
The scientist behind the HEEMFG is no rogue inventor but works at the Naval Air Warfare Center Aircraft Division (NAWCAD) on advanced technology concepts. On two occasions, Dr. James Sheehy, the Chief Technology Officer of the Naval Aviation Enterprise, a US Navy affiliated organization, has intervened on behalf of Dr. Pais' patent applications deeming them "operable" to skeptical patent examiners. 
Brett Tingley, writing for The Drive, has given detailed commentaries on Pais' patents, and has speculated about why the Navy wanted to make public what appeared to be technologies that would be highly classified if they worked. He speculated that the patent applications may be disinformation intended to deceive China and Russia:
[I]t's certainly possible that these patents are part of some ongoing information campaign designed to make America's competitors question what types of black budget research is currently underway at NAWCAD and other research organizations. With so many revolutionary new aerospace technologies on the brink of deployment, perhaps this is an attempt to essentially "weaponize" patents and sow doubt among our adversaries and even inject confusion among the American populous. 
An alternative explanation offered by Tingley is that the patents are feasible and the Navy is seriously contemplating developing them based on UFO sightings such as the 2004 Tic Tac incident tracked by Navy pilots:
[M]aybe this is the Pentagon's grasping attempt to try to make sense of and emulate mysterious and seemingly highly advanced craft that are supposedly being increasingly observed near its own aircraft, vessels, and installations. Maybe the Chinese competition claim is just a placeholder for the unknown. 
There is yet another, even more compelling, explanation that Tingley did not consider. The patents are based on technologies that have already been successfully developed by the Navy in a classified program to protect current and future aircraft carriers from hypersonic weapons. After all, the Navy has a long track record in studying electromagnetic means for protecting its ships as evidenced by the 1943 Philadelphia Experiment.  
Even more intriguing is recent insider and documentary evidence that the Navy has developed a secret space program that deploys kilometer long spacecraft that would almost certainly have needed such electromagnetic protection from space debris and asteroids encountered during deep space travel. It's plausible that Tesla shields that have long been used on the Navy's secret space program which were deployed in the early 1980's, and this technology has recently been made available for the Navy's conventional aircraft carriers given recent advances in hypersonic weapons development.
If Tesla shields have already been developed in a highly classified Navy space program, then it is reasonable to conclude that the HEEMG patent is based on electromagnetic shield concepts that Drs. Pais and Sheehy have been officially briefed about. The existence of Tesla shield technology provides a cogent explanation for why all aircraft carriers were mysteriously recalled in January 2017, the secret upgrades they received, and why Ford-class supercarriers are going to be built.
All this leads to the startling conclusion that U.S. Navy can protect all its aircraft carriers from hypersonic cruise and ballistic missiles using electromagnetic Tesla shields. Even more significant is the potential of such electromagnetic shields to protect entire cities and even the Earth as mentioned in the HEEMFG patent. The HEEMFG patent is cogent evidence that we are about to witness a profound military revolution from the development of offensive to defensive weapons systems where civilian populations are protected rather than sacrificed in strategic military planning.
© Michael E. Salla, Ph.D. Copyright Notice
Further Reading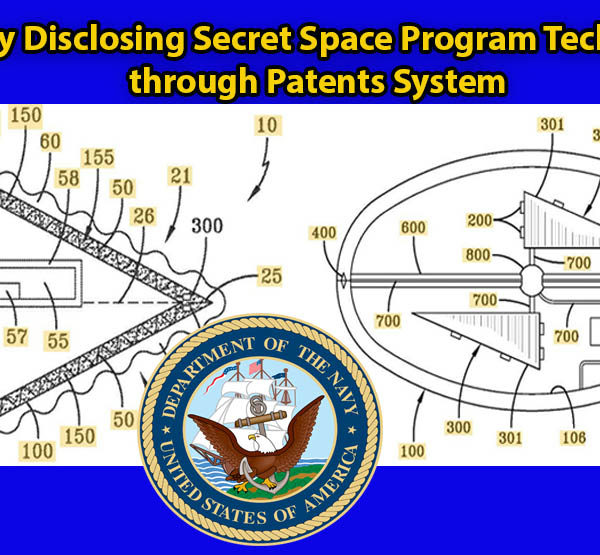 The US Navy has arranged for one of its scientists to openly apply for patents of advanced technologies that are allegedly under experimental development, but according to multiple insiders have been covertly developed and used in secret space programs for decades. In four patent applications lodged since 2015, the applicant, Dr. Salvator Cezar Pais, who filed on behalf of the Secretary of the Navy as the Assignee, has proposed revolutionary inventions that use principles such as electromagnetic propulsion rather than more conventional liquid fuel propulsion.
In one application, Philip J. Bonzell, a Primary Patent Examiner for the United States Patent and Trademark Office (USPTO) believed the proposed invention of "A Craft Using an inertial Mass Reduction Device" was so outlandish and scientifically unfeasible that he rejected it on November 28, 2017.
The rejection led to an immediate appeal by a Navy attorney who provided a supporting letter dated December 15, 2017, by Dr. James Sheehy, the Chief Technology Officer for the Naval Aviation Enterprise. Sheehy pointed out that Pais was employed by the Navy, and was currently working on proving the feasibility of the revolutionary propulsion system for a hybrid aerospace undersea craft described in the application.
Sheehy furthermore asserted that China was seriously researching similar technologies and the Navy would face high costs if the patent weren't granted:
2…. Dr. Pais is currently funded by NAWCAD [Naval Air War Center Aircraft Division] to design a test article instrumentation to demonstrate the experimental feasibility of achieving high electromagnetic (EM) field-energy and flux values… He is currently one year into the project and has already begun a series of experiments to design and demonstrate advanced High energy Density / High Power propulsion systems.
3… If successful the realization of this result demonstrates that this patent documents the future state of the possible and moves propulsion technology beyond gas dynamic systems to field-induced propulsion based hybrid aerospace-undersea craft…
5. Based on these initial findings I would assert this will become a reality. China is already investing significantly in this area and I would prefer we hold the patent as opposed to paying forever more to use this revolutionary technology.­
Bonzell decided to reverse his decision and granted the patent on December 4, 2018. Other patents awarded to Pais involved the creation of a "High Frequency Gravitational Wave Generator"(2019), a "Piezoelectricity-induced Room Temperature Superconductor" (2019) and an "Electromagnetic Field Generator and method to generate an Electromagnetic Field" (2018).
In the four patents granted to Dr. Pais, on behalf of the Department of the Navy, there is little data on his background. In a detailed article titled, "Docs Show Navy Got 'UFO' Patent Granted By Warning Of Similar Chinese Tech Advances", the authors, Brett Tingly and Tyler Rogoway, delved into Pais' background and found the following:
Little information can be found about Salvatore Cezar Pais; he has virtually no web presence. What is known is that he received a PhD in Mechanical and Aerospace Engineering from Case Western Reserve University in 1999 and that he currently works as an aerospace engineer for NAWCAD at Naval Air Station Patuxent River in Maryland – the Navy's top aircraft test base. Pais has published several articles and presented papers at American Institute of Aeronautics and Astronautics conferences over the years describing his work in electromagnetic propulsion, revolutionary room temperature superconductors, and topics like his PhD dissertation: "Bubble generation under reduced gravity conditions for both co-flow and cross-flow configurations."
One of the key observations of Tingly and Rogoway was that none of the patent applications were marked for classification, even though that was an option the Navy could easily have chosen if they wanted to maintain secrecy for national security purposes. Instead, the Pais applications ignored the option to keep the technologies secret as evidenced by his application for "A Craft Using an Inertia Mass Reduction Device" where the "Request Not Publish" option is unchecked.

Tingly and Rogoway speculated about the Navy's intentions:
If such a propulsion technology was so revolutionary and if the Navy indeed wanted to keep this technology out of others' hands, it's curious that they would choose to make the patent public. Maybe the Navy is signaling to its adversaries that it, too, is aware of this revolutionary capability and to whom it belongs.
Given what we know about secret space programs developed by the US Navy and Air Force respectively, electromagnetic propulsion systems have been used for decades in several crafts that operate both in space and underwater. The reason why Dr. Pais chose not to mark the patent applications secret was that senior Navy officials have decided the time had come for the disclosure of advanced electromagnetic propulsion technologies that were already in operation, rather than merely innovative proposals for future development as suggested in the patent application.
By arranging for one of its scientists to not only publicly apply for patents on revolutionary propulsion technologies, but to actually intervene when the application was turned down marks an extraordinary turn of events. The US Navy is moving forward with the disclosure process and is using the US patents system as the mechanism for the general public and scientific community awakening to the revolutionary potential of propulsion and energy storage systems using electromagnetic principles.
What adds further credence to this conclusion is the role of the Navy in leaking graphic videos of US Navy jets encountering Tic Tc shaped UFOs over the Pacific and Atlantic oceans in 2004 and 2014, and of the tradition breaking practice of allowing fighter pilots to give interviews of the encounters.
Tingly and Rogoway further speculated about the remarkable similarity between the craft in Dr. Pais' patent applications and the Tic Tac sightings:
Normally, I would agree with others that these patents are likely just the Navy ensuring that when or if this technology does become available, the U.S. will be able to control it. However, these are not normal times. Thanks to To the Stars Academy (TTSA), the Department of Defense, and the media at large, not only are we now being told that Navy pilots have witnessed aircraft behaving exactly like the craft these patents describe, but some of the pilots' visual descriptions of those anomalous aircraft even seem to be uncannily similar to the drawings of the aircraft as depicted in Pais' patents.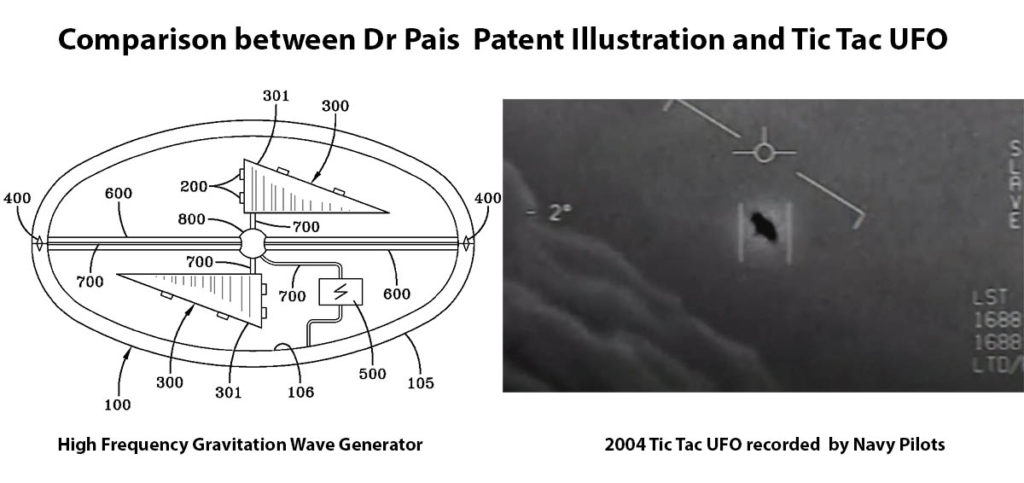 The similarities between the technologies described in Pais' patent applications and the Tic Tac UFO sightings clearly encourages speculation that the technologies proposed by Pais have already been developed, and that is what the Navy pilots have been witnessing. It's worth repeating that Sheehy acknowledged in his appeal letter supporting Pais that the Chinese were already investing in such revolutionary technologies.
Indeed, Tingly and Rogoway speculated that Navy might be playing catch up to Chinese SSP who may be further along in the development of such technologies:
As striking as the similarity between the claimed capabilities of the hybrid craft and those of the objects described by Navy personnel, it's still unknown whether these patents are related to the ongoing UFO revelations…. Perhaps the few pieces of footage that have trickled out over the last several years that some claim to show advanced craft could be the Navy's way of subtly hinting that this concept actually works and is being tested in the field by either the U.S. or the Chinese. The fact that Sheehy would lean so heavily on the Chinese threat in the last bullet point of his appeal letter to the USPTO seems to suggest that the Navy may already be playing catch-up to a terrestrial foe.
I deeply doubt that the Navy is playing catch-up to what the Chinese have secret developed. Tingly and Rogoway do not appear to be aware of the many insiders who have come forward with their startling testimonies about U.S. reverse engineering programs involving captured flying saucer technologies that go back as far back as the 1940s.
The recent developments in the cases of Bob Lazar and Admiral Thomas Wilson who respectively described reverse engineering programs of captured alien technologies dating from the 1980s and 1990s, indicates how much public awareness has grown in understanding such programs.
Nor do Tingly and Rogoway appear aware of the Navy and Air Force having developed parallel secret space programs using advanced electromagnetic technologies as a result of their reverse engineering efforts. My latest book, the US Air Force Secret Space Program: Shifting Extraterrestrial Alliances and Space Force, provides historical documents and testimonies outlining the origins of the parallel programs, and the aerospace technologies that were covertly developed.
There is a great cause for optimism that Dr. Pais' patents are part of an officially sanctioned disclosure process by the US Navy wanting previously suppressed technologies to be released into the public arena. The revolutionary potential of electromagnetic technologies for the aerospace industry is enormous. We are on the verge of witnessing the kind of rapid advances in the aerospace industry when it comes to energy storage and propulsion, which has become a norm in the telecommunications industry, thanks to microprocessor storage capacities doubling every two years.
© Michael E. Salla, Ph.D. Copyright Notice
Further Reading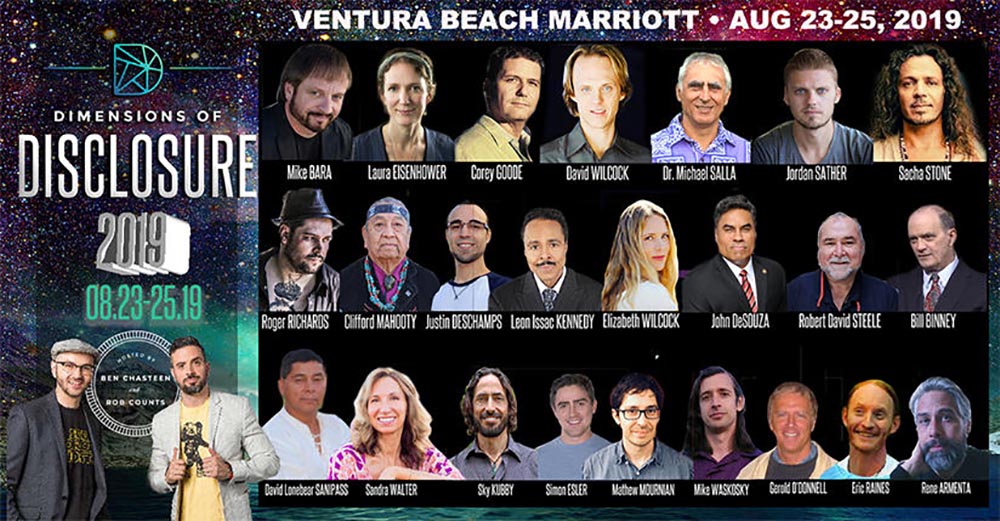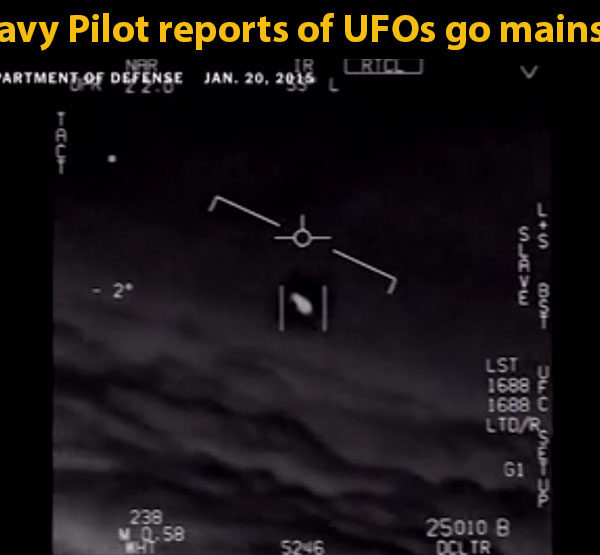 On May 26, 2019, the New York Times published a story about five US Navy pilots reporting UFO sightings in 2014 and 2015 off the coast of Florida. The story cites their descriptions of unknown craft that could fly at hypersonic speeds and hover over the ocean. Their reports were handed off to the Pentagon's Advanced Aerial Threat Identification Program (AATIP).
The five Navy pilots were interviewed by the New York Times reporters about the UFO sightings that occurred while they were conducting training maneuvers off the aircraft carrier Theodore Roosevelt before deployment to the Middle East. The Times reporters said that due to the 2014 and 2015 sightings, that the Navy upgraded its classified guidance for how pilots are to report UFOs, which now are officially referred to as Unexplained Aerial Phenomena (UAP).
A video was included of one of the UFO incidents where the pilots could be heard exclaiming: "Wow, what is that, man? Look at it fly!" The video had been released over a year earlier and was the subject of a March 12, 2018, Fox News interview with Luis Elizondo, the former Pentagon official, who headed AATIP from its 2007 up to 2017 when he retired in protest over the lack of support the program was receiving.
In the Times story, the pilots made clear that no known piloted aircraft could perform the UFO's complex aerial maneuvers:
What was strange, the pilots said, was that the video showed objects accelerating to hypersonic speed, making sudden stops and instantaneous turns — something beyond the physical limits of a human crew.
They speculated that the UFOs might be part of a highly advanced drone program that raised several safety issues due to the possibility of a midair collision. They refused to speculate further about the UFO's origins. Earlier in April 2019, the Navy issued new guidelines for reporting UFO sightings, and cited safety concerns as a factor for the need to improve the reporting process.
There are several important takeaways from this latest New York Times story that follows a December 16, 2017 story that analyzed similar sightings reported by Navy pilots back in 2004.
The first is that the US Navy is allowing its pilots to go on the public record about UFO sightings that have national security implications. This has effectively reversed a decades-long military policy dating back to 1954 called JANAP 146(C), which forbade military and civilian pilots discussing UFO sightings that were deemed to have national security implications. JANAP 146 referred to possible prosecution under Espionage Laws for unauthorized transmission of UFO sightings reported by military and civilian pilots that fell under the official reporting mechanism established by JANAP. 

The second takeaway is that the Pentagon is allowing official military surveillance video to be leaked to the public about a phenomenon which on the surface appears unknown, at least to the pilots witnessing them. It is more than likely, however, that the phenomenon is very well known to the military hierarchy who have sanctioned the leaking of the videos, which it needs to be emphasized are official Navy videos whose unauthorized disclosure carries severe penalties as JANAP 146 makes clear.
Third, the fact that the New York Times has released the story is sending a clear signal to other mainstream media sources that it is OK to discuss UFO sightings and their national security implications. We can, therefore, expect many more mainstream media stories about UFOs/UAPs in the near future as evidenced by multiple news sources immediately reporting on the Times story.
What can be concluded about the mainstream media's newfound enthusiasm to discuss pilot reports of UFO?
It's important to emphasize that there is no way the Pentagon would reverse its decades-long policy (JANAP 146) unless it was convinced that it could adequately explain the national security implications of UFO sightings. It's more than likely the video leaks and pilot interviews are part of an official disclosure process of advanced aerospace technologies that are well known to US military leaders.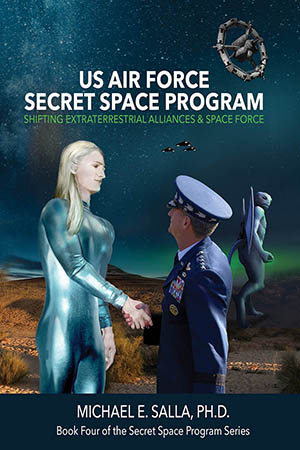 The Pentagon is slowly educating the public about advanced technologies it has secretly developed. There is abundant and compelling evidence that both the USAF and US Navy have developed secret space programs that utilize the kind of advanced aerospace technologies witnessed by the Navy pilots in the 2014/2015 and 2004 incidents.
It is most likely, however, that the US Air Force's arsenal of advanced aerospace technologies will be the first secret space program that is to be revealed given the abundance of evidence proving its existence as I have documented in the US Air Force Secret Space Program. While the Navy program focused on deep space operations, the Air Force focused on near Earth operations and its craft deployed technologies that will be easier to explain as human engineered.

It will help the unfolding UFO disclosure narrative greatly if US Navy pilots are bewildered by the advanced technologies they are witnessing, thereby pointing to such technologies belonging to another military service. This will deflect attention away from the Navy SSP to the Air Force's SSP.

It's becoming very clear that the Pentagon has decided to move forward with preparing the general public for future announcements of advanced aerospace technologies that have been secretly developed in highly classified programs. This will be used to explain the origins of many UFO sightings over the decades, including those witnessed by military pilots that were studied by AATIP. I for one, don't believe all UFO sightings can be explained as terrestrially developed advanced technologies, but certainly a great many are.
The advanced aerospace technologies secretly developed by the Air Force, as I explain in the US Air Force Secret Space Program, will be gradually disclosed with the official launch of Space Force, which is part of a long term strategic plan to eventually disclose and merge all advanced aerospace technologies developed by different branches of the US military.  In the meantime, to get more information about AATIP and multiple military pilot reports of UFOs since 2007, you can tune in this Friday to the official launch of the History Channel's, "Unidentified: Inside America's UFO Investigation".

© Michael E. Salla, Ph.D. Copyright Notice
Further Reading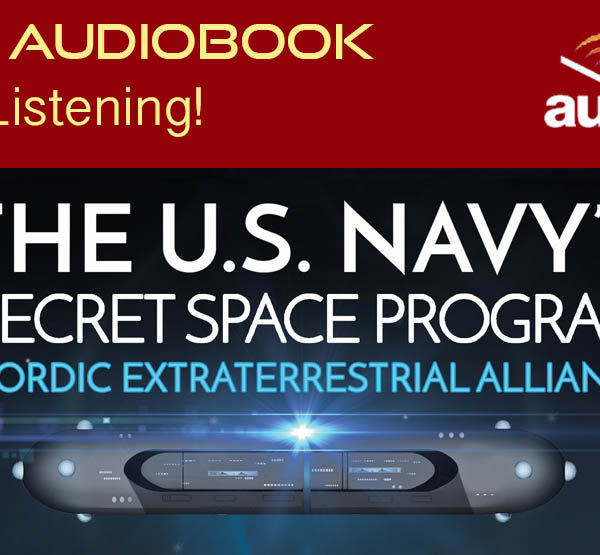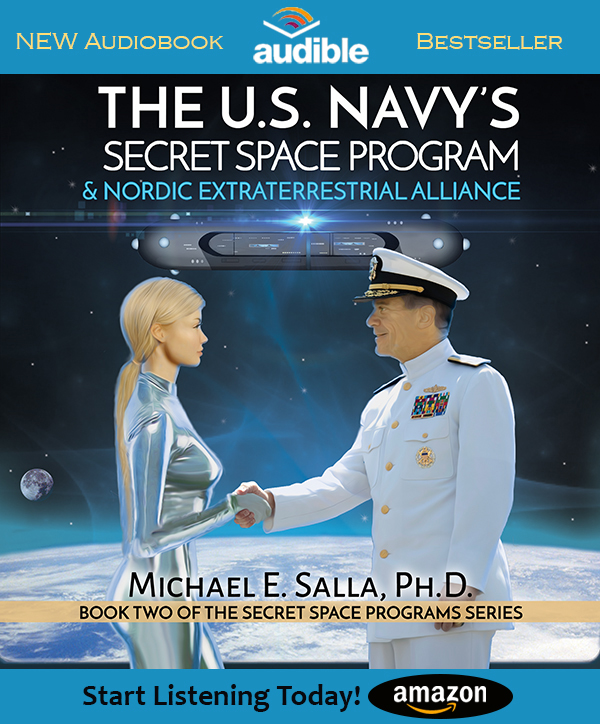 The Amazon bestselling book that featured the ground breaking testimony of William Tompkins on the U.S. Navy's Secret Space Program is finally available as an audiobook. Get it here!
The Los Angeles Air Raid on February 24/25, 1942 opened an unprecedented chapter in the evolution of the US Navy. In response to this incident, a covert research program to investigate the feasibility of exotic antigravity propulsion technologies was developed. In addition, navy operatives were embedded in Nazi-occupied Europe to learn about the Germans' advanced flying saucer programs, and they discovered the Nazis were receiving assistance from two extraterrestrial groups with very different agendas.
The debriefing of the operatives took place at Naval Air Station, San Diego, led by Rear Admiral Rico Botta. He instructed a "disseminator of naval research and information", William Tompkins, to take confidential briefing packets to select think tanks, corporations, and university departments around the country. Later, Tompkins worked with a number of leading aerospace companies to design massive spacecraft for a secret US Navy space program and was fatefully assisted by extraterrestrial visitors described as "Nordics".
An extensive number of documents substantiate Tompkins' claims of the existence of a covert navy program created to study, design, and build deep space battle groups. They became operational in the 1980s. Now the navy has a new goal to enact a plan to level the universal playing field, and the election of President Donald Trump may just be the wild card they needed to reveal…everything!
The audiobook includes an additional preface discussing newly discovered material corroborating Tompkins involvement in designing the Navy's secret space carriers not found in the Paperback and Kindle editions.
Available on Audible.com and Amazon.com.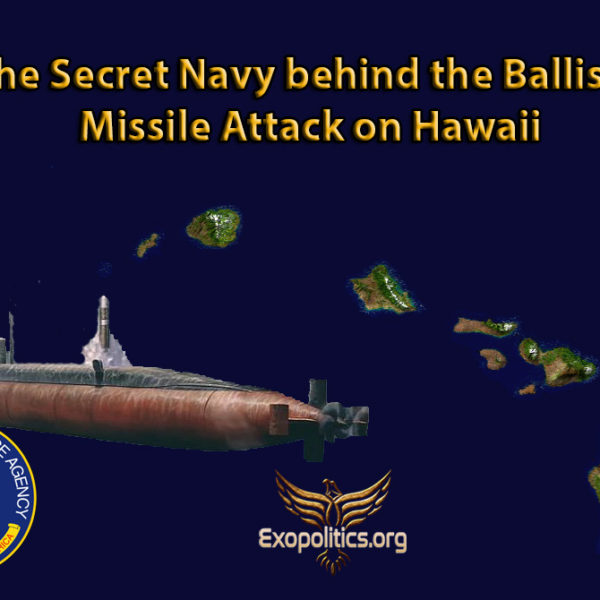 As information continues to emerge confirming that there was a ballistic missile attack against Hawaii that was intercepted on January 13, the investigation begins to shift from what happened, to who was responsible. In this article, I analyze various sources describing the attack, and identify the mysterious naval force that was most likely responsible for launching the ballistic missile, which presumably was nuclear armed.
In my January 17 article, I listed three alternative news sites referring to sources that all said that a ballistic missile was launched against Hawaii by a stealth submarine. The alternative news sources were radio host Dr. Dave Janda, Operation Disclosure (RV/Intelligence Alert), and the Public Intelligence Blog. The Operation Disclosure and Public Intelligence blog sites point to an Israeli submarine as responsible, while Dr. Janda said it was a submarine belonging to a rogue Chinese Navy faction.
Further corroboration for the ballistic missile attack explanation comes from former Forbes Magazine writer, Benjamin Fulford, who says that according to his insider sources, there was a submarine based attack:
One sign of this extreme tension came last week when "a missile from a cabal submarine was stopped from hitting Hawaii and the submarine was sunk," Pentagon sources say.  Media outlets around the world have reported that Hawaiian residents all received the following warning on their mobile phones:  "BALLISTIC MISSILE THREAT INBOUND TO HAWAII, SEEK IMMEDIATE SHELTER, THIS IS NOT A DRILL," but later this was reported to be a false alarm.  It was not—it was an attempt by "the cabal" to blame the attack on North Korea and use it as a trigger for their long-desired World War III, CIA sources say.
Both Fulford and the Public Intelligence claim that the ballistic missile was intended to simulate a North Korean attack suggesting the responsible submarine was in the vicinity of North Korea, either in the Sea of Japan or off the Japanese coastline.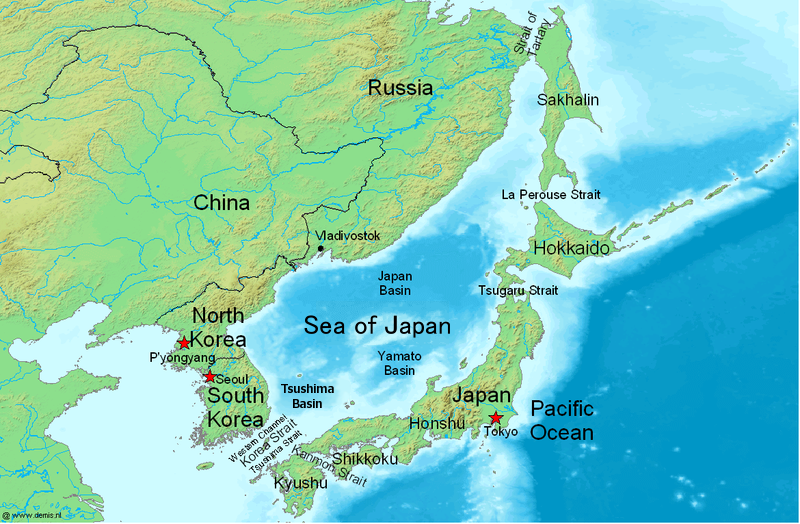 In determining the type of missile attack against Hawaii, yet another source refers to a Hawaii tourist boat about 100 miles out at sea that saw what appeared to be a meteorite exploding in the air shortly before the Hawaii Emergency alert went out Saturday morning, January 13. The additional source appeared as an update to the original Public Intelligence blogsite article about the Hawaii missile attack:
Word here in Hawaii is that a group of tourists and tour guides were on a boat 100 miles off shore Saturday morning around 8 AM when they witnessed what they thought to be a meteor blowing up over the ocean. It was reported on Hawaiian channel 2 but then removed from their website. Rumor is the launch came from an Israel Dolphin 2 submarine. Some college basketball games had a red alert across the screen from US Pacific Command declaring a missile launch in the Pacific near Hawaii.

This additional Hawaii source is vital in understanding what happened since it reveals that the missile was coming down from the upper atmosphere following a ballistic trajectory similar to a meteor. This helps confirm that a ballistic missile was involved rather than another type of nuclear delivery system such as a cruise missile which fly much closer to ground and have a far more limited range.
Of the sources cited so far, aside from Dr. Janda, all believe a faction of the Israeli Navy was behind the attack using a dolphin class submarine supplied by Germany. The USS Liberty attack during the 1967 Arab Israeli war is often cited as an example of Israel launching a false flag attack against the U.S. to embroil it in wars against Israel's regional enemies.
In a private email received on January 19, former CIA covert operative and Marine Intelligence Officer, Robert David Steele, says that the attack was a "Zionist submarine doing a USS Liberty on Hawaii".
In considering the possibility of a rogue Israeli submarine being responsible, it's important to review the armaments possessed by the class of submarines belonging to the Israeli Navy. In a news story describing Israel's possession of Dolphin class submarines purchased from Germany, its armaments are described as follows:
The Dolphin boats are equipped with six 533mm standard torpedo tubes and four 650mm jumbo tubes and can carry 16 weapons. The smaller tubes can fire torpedoes and Harpoon anti-ship missiles as well as other conventional weaponry, but its larger tubes are what makes the Dolphin class so special. From them, frogmen, remotely operated vehicles and especially large cruise missiles capable of carrying nuclear payloads can be deployed.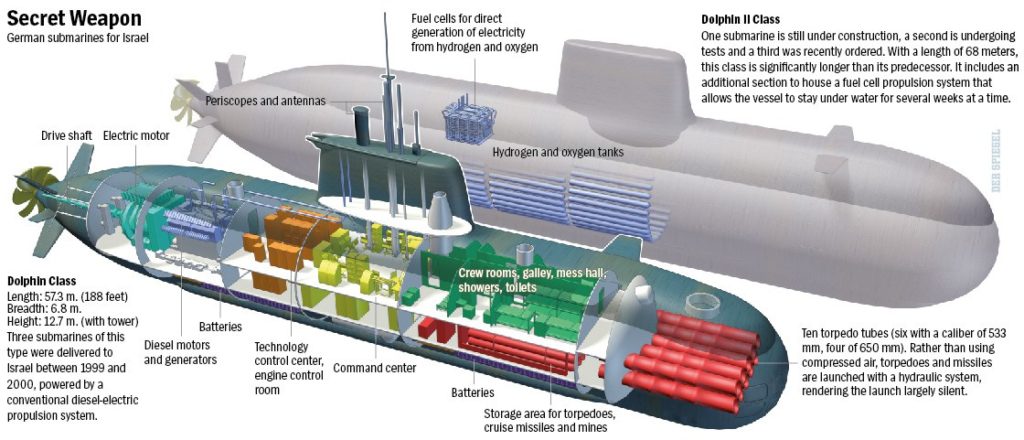 Israel's Dolphin Class submarines can carry cruise missiles which are well suited for Middle East operations, rather than ballistic missiles which are better suited for long distance targets thousands of miles away. Ballistic missiles require much larger "boomer submarines" to launch them, rather than the smaller Dolphin class submarines possessed by Israel.
The Dolphin 2 submarine is 69 meters (225 feet) in length, which is less than half the size of the Ohio class boomer submarines (170 meters/560 feet long) used by the US Navy to carry Trident ballistic nuclear missiles. Sea Launched Ballistic Missiles need vertical missile tubes as opposed to the more traditional horizontal torpedo tubes used for Sea Launched Cruise Missiles located at the front of the smaller Dolphin class submarine.


Consequently, it's unlikely that a renegade faction of the Israeli Navy launched the ballistic missile attack since their Dolphin class submarines simply don't have the capacity.
Furthermore, it's hard to imagine how a U.S. war against North Korea and/or China would advance Israel's national security interests, which are far more concerned about threats posed by major regional rivals such as Iran.
Dr. Janda describes a rogue faction of the Chinese Navy being responsible, and that after the missile had been intercepted and destroyed by the US. Missile defense system, the regular Chinese Navy destroyed the submarine.
This explanation is perhaps the scariest to consider since the US national security apparatus would almost certainly hold China responsible for such an attack despite any genuine factional divisions within the Chinese Navy.
The immediate U.S. response would have been, at the very least, a direct retaliatory nuclear attack against China's main regional ally North Korea, which would have been scapegoated for a Hawaii attack. After destroying North Korea's military infrastructure, the country would have then been subsequently overrun and occupied by the U.S. Military and its South Korean ally in an analogous way to Afghanistan after the 9/11 attack. 
China's strategic interests would have been severely setback in such a scenario. It's hard to imagine any Chinese military commander, rogue Navy faction or not, would risk a nuclear retaliatory strike by the U.S. that would set back China's steady emergence into a global superpower over the next decade or so. Patience is a characteristic that China's political leaders possess in abundance.
Consequently, I find it unlikely that a rogue faction of the Chinese Navy was behind the ballistic missile attack.
So who then launched the attack against Hawaii?
For an answer we need to consider legendary Hawaii Senator Daniel Inouye who in 1987 described the existence of a shadowy government within the U.S. with its own separate military assets.
There exists a shadowy Government with its own Air Force, its own Navy, its own fundraising mechanism, and the ability to pursue its own ideas of the national interest, free from all checks and balances, and free from the law itself.

Inouye was clearly convinced of a very highly classified U.S. agency that had the independent funding and wherewithal to develop its own Air Force and Navy outside the regular chain of military command.
In contrast to the assets of the regular U.S. Air Force and Navy, this covert fleet of ships and aircraft would be "dark", in terms of its security classification. It would therefore be appropriate to call it the "Dark Fleet" which is what secret space program insider Corey Goode says it is called by the U.S. military according to his confidential sources [Skype Communication Jan 18). He says that it is separate to another "Dark Fleet" which is a Secret Space Program that operates in Deep Space.
I need to point out that in 2017, I personally met some of Goode's confidential Earth Alliance sources. They provided many documents to prove they are deeply connected to NATO security operations and the European intelligence community. They have continued to provide Goode intelligence information since they consider him to be a genuine extraterrestrial contactee, and asset of a Secret Space Program Alliance known to exist by NATO officials.
What U.S. Government agency would have the ability to raise its own "Dark Fleet" outside the regular chain of military command and Presidential executive authority? The only U.S. agency capable of doing so is the Central Intelligence Agency (CIA). More specifically, we are talking about the CIA's Directorate of Operations (formally Clandestine Service) which runs all its global covert operations, where a Dark Fleet would have been developed to meet operational requirements.
The 1949 CIA Act comprised additions to those sections of the 1947 National Security Act that dealt with the creation of CIA. The 1949 CIA Act gave a Congressional stamp of approval to the creation of a 'black budget' it could spend without recourse to U.S. law as the following section make clear:
… any other Government agency is authorized to transfer to or receive from the Agency such sums without regard to any provisions of law limiting or prohibiting transfers between appropriations [emphasis added]. Sums transferred to the Agency in accordance with this paragraph may be expended for the purposes and under the authority of sections 403a to 403s of this title without regard to limitations of appropriations from which transferred. [50 U.S.C. 403f(a)]
Essentially, this gave the CIA the power to generate large amounts of money through covert means and launder it however it wished through the Pentagon and the U.S. bureaucracy. The funding was used for an unofficial "black budget" that by 2001 was estimated to be as high as $1.7 trillion annually.
In addition to having the financial means, the CIA has long been developing its own covert Air Force. This began in the mid-1950's when the CIA established Area 51, as the location to develop future fleets of spy planes with the aid of companies such as Lockheed, which today is the world's largest defense contractor.

In the 1960's the CIA began training personnel to develop skills necessary to operate its spy planes on U.S. aircraft carriers. CIA documents confirm that the U.S. Navy was training the CIA on how to operate spy planes on their carriers:
The above document went on to discuss how Kelly Johnson, Director of Lockheed's Skunkworks, helped the CIA launch its U-2 spy plane from the USS Kitty Hawk

Another CIA document shows the Navy's reluctance to allow the CIA to use its aircraft carriers to carry spy planes in trouble spots like the Mediterranean, thereby creating the operational necessity for the CIA to eventually acquire its own aircraft carrier to carry fleets of spy planes around the world.

These official CIA documents support the conclusion that by the 1970's the CIA's Directorate of Operations had its own squadrons of spy planes, and would have acquired its own aircraft carrier out of operational necessity that it could operate anywhere around the world without any kind of government oversight.
As far as the CIA having its own submarines, a Washington Times article from January 3, 1985 shows that two ballistic missile submarines, USS John Marshall and Sam Houston were handed over to a 2000 man Special Operations Force.

It can be guaranteed that the CIA's Directorate of Operations would have similarly justified the acquisition of ballistic missile capable submarines for its own covert operations around the world.
With the CIA's role in generating multiple black budgets, it could easily have diverted some of these funds to defense contractors for building ballistic missile capable submarines for exclusive use in clandestine operations. It's worth noting that Lockheed Martin builds the Trident II ballistic missiles for the Ohio class submarines currently possessed for by U.S. Navy.
As noted earlier, the CIA and Lockheed have developed a long and close relationship since their joint efforts to develop Area 51 for spy planes and other advanced technologies in the 1950's. Therefore it is very possible that the CIA's Dark Fleet possesses Trident II ballistic nuclear missiles developed by Lockheed Martin.
Consequently, Inouye's claims of a shadowy government possessing its own Air Force and Navy is very feasible given what we know about the CIA's history, and official documents showing its military assets, training and close relationship with defense contractors such as Lockheed Martin.
The CIA had the independent funding to create squadrons of spy planes that could operate from an aircraft carrier with the necessary support craft that altogether constituted a CIA controlled aircraft carrier battle group that included nuclear submarines.
So was the CIA's Dark Fleet behind the ballistic missile attack on Hawaii? I put this question to Corey Goode and he responded:
Yes, They DO have an Air Craft Carrier and destroyers and support vessels, a whole fleet….This stuff has been a part of recent briefings in the form of informed speculation as to what occurred in Hawaii/Japan. All are pretty convinced that rogue CIA sub fired missiles and MIC SSP [USAF/NRO/DIA Secret Space Program] took the missiles out. We are all waiting for specifics and confirmation but these are "read in" General/Colonel types doing the speculating.[Skype Communication 1/19/18)
The CIA's Directorate of Operations has long been the primary asset of what Inouye called the Shadow Government, but today is referred to as the "Deep State". Due to President Trump's December 21, 2017, Executive Order freezing the financial assets of all involved in human rights abuses and corruption,  Trump was not only declaring war against U.S. global elites involved, but also against the funding sources for the CIA's covert operations.
The CIA's black budget is made possible by human rights abuses and corruption around the planet that provides almost unlimited funds for its covert operations, including its Dark Fleet. Consequently, the CIA's Dark Fleet had the means, motive and opportunity to attack Hawaii with a ballistic nuclear missile that would embroil the Trump administration in a major regional war with North Korea and possibly China.
Significantly, on January 16, Japan's major public broadcaster also warned the public about an incoming ballistic missile attack. Once again, a false alarm was issued shortly after by government authorities.
It's quite possible that the same submarine responsible for the Hawaii attack, launched another missile attack, this time against Japan, presumably Tokyo. It was also brought down, probably by the same defense forces that tracked and destroyed the Hawaii bound missile. Again, the purpose would have been to simulate a North Korean attack thereby triggering a major regional war.
Such a war would distract the Trump administration and U.S. military from going after Deep State assets, and tie down the U.S. in a serious regional confrontation. Thankfully, the U.S. Navy and Air Force, along with the USAF run secret space program, were able to neutralize the attacks on Hawaii and Japan.
The multiple sources and documents cited above lead to a remarkable conclusion. A CIA created secret Navy launched ballistic missile attacks against Hawaii and Japan using a Dark Fleet created in the 1970's to support covert operations around the world.
Consequently, neutralizing the "Dark Fleet" and reigning in the CIA's Directorate of Operations must become a high priority goal for the Trump Administration and the Pentagon. A major step in doing so is for the truth to be officially released about ballistic missile attacks against Hawaii and Japan.

© Michael E. Salla, Ph.D. Copyright Notice
[Note: My thanks to Corey Goode for reading an earlier draft of this article and his helpful suggestions.]
Further Reading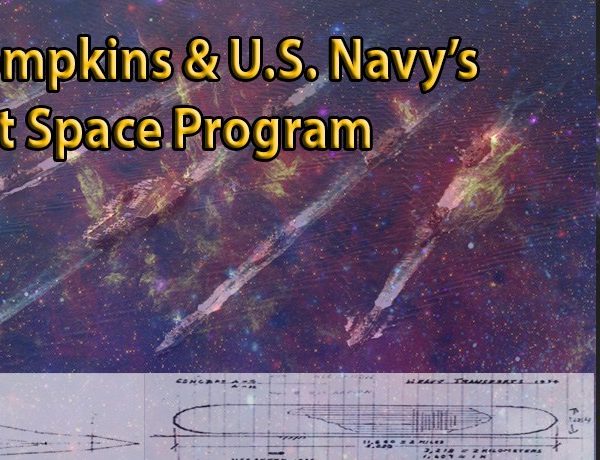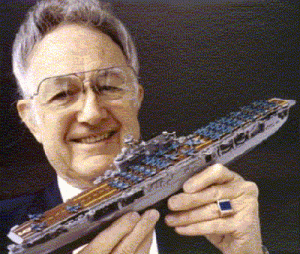 I have just learned that William Milton Tompkins passed away early this morning at around 2 am Pacific Time in San Diego, California. Bill's transition on this day of a full solar eclipse across the USA is yet another remarkable synchronicity in a long and productive life. In addition to working for decades with the US Navy, leading aerospace corporations, and Navy support organizations with multiple achievements, Bill decided to cap his remarkable life with his insider testimony about the Navy's secret space program.
It's hard to believe that in the short space of less than two years, from the December 2015 publication of his book, Selected by Extraterrestrials, Bill has electrified the UFO/exopolitics community with his incredible testimony about the Navy's secret development of space battle groups with the assistance of major aerospace companies beginning with Douglas Aircraft. Dr Bob Wood told me that the second volume of Bill's autobiography is currently with editors and the plan is to still move forward with publication.
Bill's transition today means that he will be aiding all dedicated to full disclosure from the other side of the veil, and will be sending his sweet energy and humor to aid all us in this planetary transition.
I plan to write a more detailed article about Bill's accomplishments in the next day or so with more information about upcoming events to honor Bill's life and achievements.
Those wanting to learn more about Bill's secret space program testimony can visit the following page which lists most of the articles, radio interviews and videos about him. Bill's friends and I will miss him greatly, and we look forward to his continuing help from the other side.
Michael Salla, Ph.D.
Update: 8/21/17 – Email from Dr Robert Wood:
Dear Friends and Colleagues,
We saw Bill and Mary Friday afternoon because Mary came to Oceanside to get her hair done, and they decided to come visit with Lynda and me since they were halfway here. Bill brought some of his weekly calendars from 1968 onward and we had a nice chat. He seemed fine, and drove home after a nice visit.
On Sunday I got an email from Bill's son Dean saying that on Saturday he had a "brain bleed and is expected to pass away soon." He was on his way to Southern California.
Later Sunday I talked to Mary who said he had fallen twice, and didn't respond the second time so they called an ambulance. He was taken to Scripps La Jolla where they concluded, according to Mary, it was a "blood tumor" in the brain and was inoperable.
This morning I got a call from one of his nieces, saying he passed at 2 AM this morning, and that they would let me know when and where there will be a service.
I'm sort of in shock because it was so sudden.
Mary will continue to receive the proceeds from Bill book sales.
I am planning to continue with Book 2 without Bill's final proofreading.
I will let everyone interested know as soon as I learn of the time and place for a memorial service.
Sadly,
Bob Wood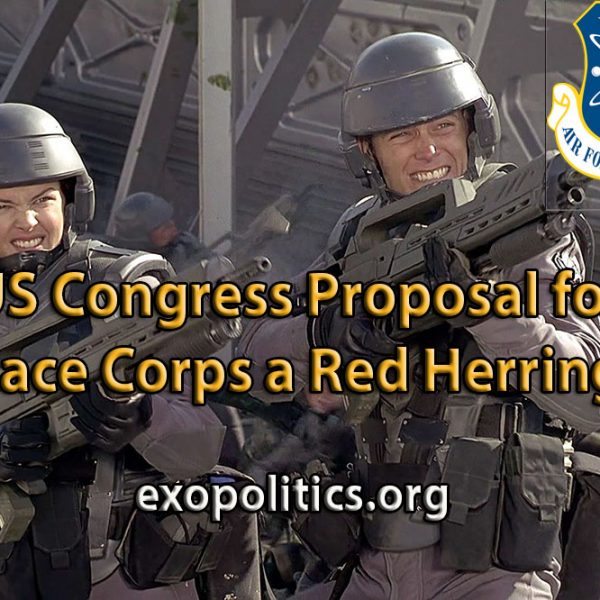 The US House of Representatives passed a bill on July 14 that includes a proposal for the establishment of a Space Corps to be formed out of existing US Air Force space operations. The proposal suggests that the Space Corps have a relationship to the US Air Force that parallels the current US Navy relationship with the Marine Corps.
What makes the proposal interesting is that it is being opposed by the US Air Force and the White House, both believe such a separation is unnecessary. According to Air Force Chief of Staff, General David Goldfein:
If you're saying the words separate and space in the same sentence, I would offer, you're moving in the wrong direction.

Similarly, the White House released a statement saying "the creation of a separate Space Corps … is premature at this time."
Why is Congress attempting to push through a radical restructuring of USAF over the objections of senior military officials?
For an answer, we can examine the possibility that the USAF runs a second tier secret space program, and that the "real" or "first tier" space program is run by the US Navy. Indeed, this is precisely what was indicated by British hacker, Gary McKinnon, who found a list of "non-terrestrial officers" and "fleet to fleet" transfers.
The language found on the hacked Pentagon documents is clearly suggestive of a US Navy led secret space program. Does the Navy have space fleets where such transfers are a regular occurrence for its "non-terrestrial officers"?
Such a possibility has been solidified by a number of alleged secret space program whistleblowers, which began with Michael Relfe in 2000, Randy Cramer in 2014, and Corey Goode in 2015. All three, to varying degrees, refer to a Navy led "Space Corps", which has existed since at least 1976.
Furthermore, all three claim to have served in "20 and back" programs based on age-regression and time travel technologies, without any direct evidence to support their incredible claims. The lack of direct evidence has predictably led to many skeptics deeming such claims outlandish, "inherently unverifiable", and calling for them to be dismissed from serious consideration.
The emergence of William Tompkins' book in December 2015, Selected by Extraterrestrials, provided something these three alleged whistleblowers have lacked – verifiable documents pointing to the existence of a Navy-led secret space program. Tompkins' extensive documentation has been analyzed at length in the 2017 book, The US Navy's Secret Space Program and Nordic Extraterrestrial Alliance.

Tompkins' material affirms that a Navy led "20 and back" secret space program exists and does use highly advanced age-regression technologies which he helped pioneer when working at the aerospace company TRW (now part of Northrup Grumman) from 1967 to 1971. He says that beginning in the late 1970's the first working Navy prototype spacecraft were deployed.
By the early 1980's, space battle groups were formed comprising space carriers, destroyers and related support craft, some of which were several kilometers in length. Eventually, eight space battle groups were formed that essentially replicated the integrated command structure of a modern aircraft carrier battle group.
Tompkins' testimony and documents, along with Relfe, Cramer and Goode's testimonies, provides an answer to what McKinnon says he saw in terms of "fleet to fleet transfers". Furthermore, McKinnon's "non-terrestrial officers" would refer to Navy personnel that are actively serving under "20 and back" or similar programs.
If the above testimonies are accepted, then it is quite clear that a Navy-led Space Corps has been in operation for over four decades. More precisely, there are "space marines" currently serving in space, performing similar duties to what marines have been doing under the banner of the Department of the Navy for over two centuries.
We are now in a position to properly assess the House of Representatives proposal for a Space Corps. The proposal suggests that the USAF is the lead military service when it comes to space operations. However, if we accept the testimony of Tompkins, McKinnon, Goode, etc., then it is clear that it is the US Navy that is the lead military service in space operations.
By Congress proposing a USAF led Space Corps, something that the Air Force leadership opposes, what effectively is happening is that the general public is being encouraged to follow a manufactured debate – a red herring. The idea is to mislead the public into believing that the USAF is the lead military service in space affairs, and that a "Space Corps" does not presently exist.
This is diametrically opposed to what Tompkins, McKinnon, Goode, etc., have revealed. Therefore, it is fair to conclude that the proposal to form a US Space Corps as a separate military service under the USAF is little more than a red herring aimed at distracting the public from what is really happening in deep space. The real intent behind the Congress proposing such a Space Corps may be to condition the general public to accept a future "limited disclosure" of a USAF space program, while hiding the truth about the far more advanced Navy program.
© Michael E. Salla, Ph.D. Copyright Notice
Further Reading