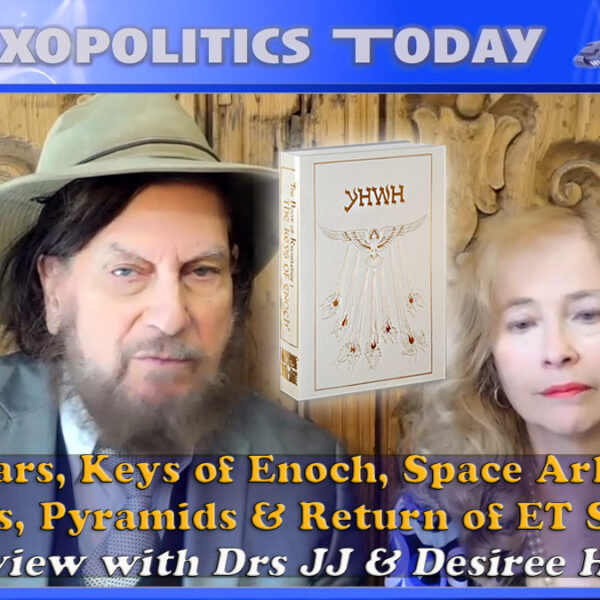 Dr. JJ. Hurtak burst onto the metaphysical and UFO scenes with his 1973 book, The Book of Knowledge: The Keys of Enoch, which contained groundbreaking information about ancient civilizations on Earth and Mars, the origins of UFOs, higher dimensional entities, Merkaba travel, pyramids, and extraterrestrial life and technology. The accuracy of his remote viewing, and extent of his extraterrestrial and higher dimensional encounters, led to him being recognized as a leading authority on esoteric topics being studied by researchers, general public and government officials.
He has spend almost five decades traveling the world with his wife, Dr. Desiree Hurtak, to research ancient artifacts, pyramids and technologies hidden at remote locations such as Giza Egypt; the Yucatan Peninsula; Israel; Chaco Canyon, New Mexico; and Bucegi Mountains, Romania. In 1997, they played an instrumental role in discovering the Tomb of Osiris at Giza, Egypt.
In this Exopolitics Today interview with Dr. Michael Salla, they discuss the implications of their nearly five decades of research into a range of exoarcheology and exopolitics topics, and the prospects of highly evolved extraterrestrial "Seeder" races soon showing up and ushering in a new era for humanity.
Interview Available on YouTube & Rumble
Audio Podcast on Apple, Spotify, or Google
Dr. JJ and Desiree Hurtak are the founders of the Academy for Future Science (website is here) which explores new scientific ideas and contains some of their publicly available research including their most recent co-authored book Giza's Industrial Complex (2019).
The Keys of Enoch and other books are available here.


---
May 21, 2022 Webinar with Dr. Michael Salla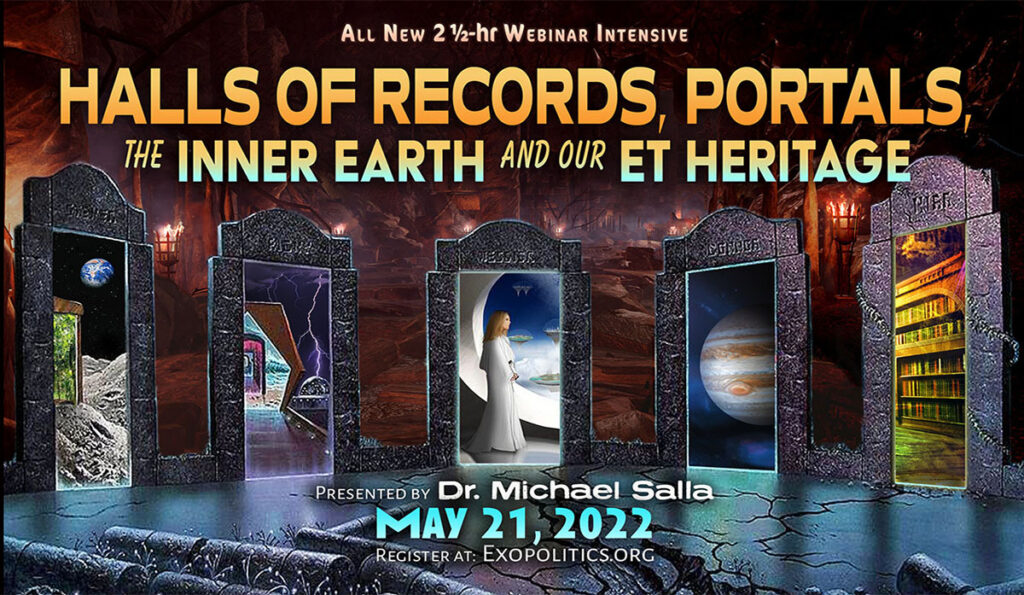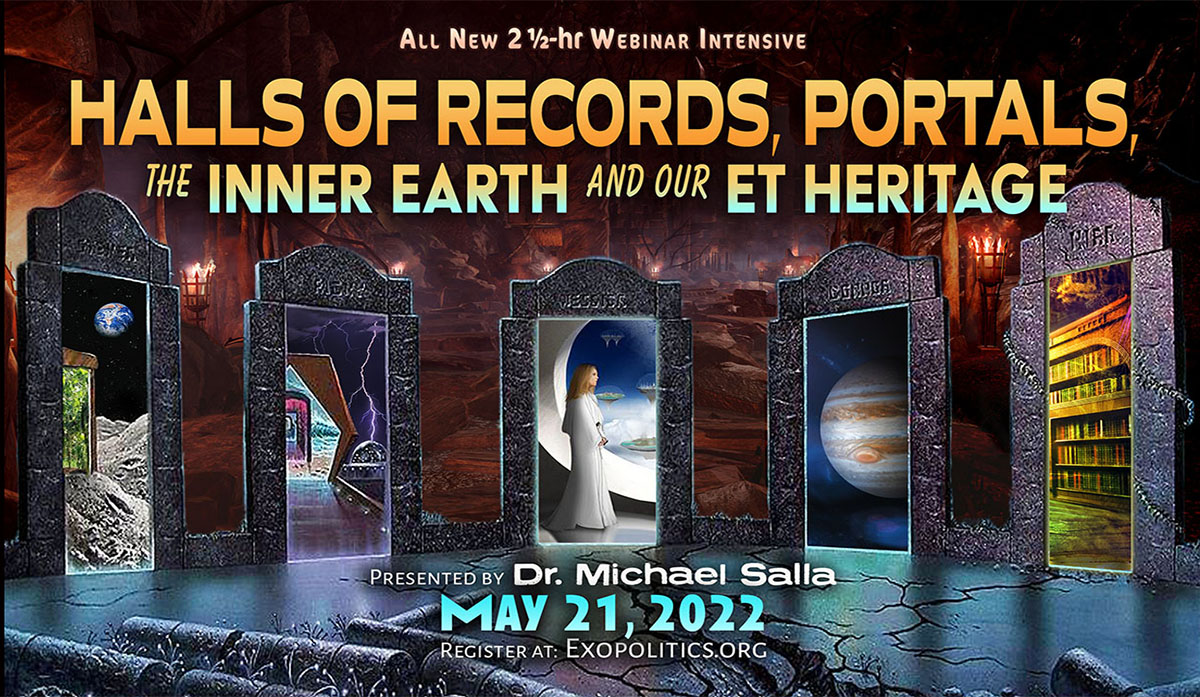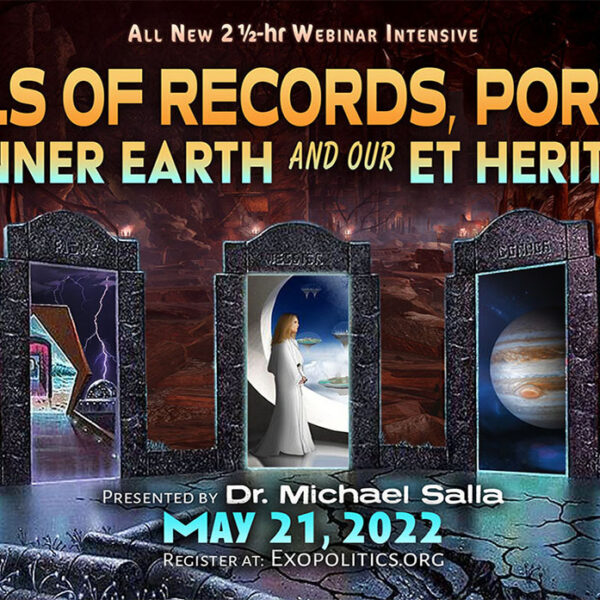 The Storm is upon us. The Deep State is playing its big cards in a final desperate gamble to distract people from the incredible future awaiting us. Food shortages, soaring gas and energy prices, baby food disappearing from shopping shelves, waves of new refugees/illegal immigrants, a new crisis in the US over the abortion issue, all these and other issues are being used to get us to focus on survival as our solar system enters a region of the galaxy which empowers our innate genetic ability to manifest our loftiest desires or deepest fears through our attention—where attention goes, energy flows.
The Deep State comprises high level Freemasons, black magicians, secret societies, Jesuits, and their extraterrestrial allies, who are experts in the art of mass distraction and division. These groups have for centuries played the rest of humanity as fools and steered us into one needless crisis after another. The Ukraine war is the latest example where two peoples united by a shared history, culture, ethnicity, and religion are fighting over national security issues which in normal times would be speedily resolved by diplomatic means.
What's the Deep State's end game here? In addition to preventing us from manifesting a positive future, it is to distract us from benevolent extraterrestrial visitors who have recently arrived in our solar system to help bring about the great awakening that is our destiny. Many of the visitors are "Seeders Races" who played critical roles in establishing civilizations on Earth stretching far back into remote history. They are here to unveil the ancient wisdom and technologies that have been hidden in Halls of Records for millennia waiting for humanity to ready itself. In addition, there are the Inner Earth civilizations, survivors of great historic cataclysms who have been waiting for us so that they can openly reveal themselves and share their incredible wisdom and technologies.
These ancient Halls of Records, inner Earth civilizations, and space arks, are connected through an elaborate system of space-time portals enabling instantaneous travel for those that have the attained a specific level of consciousness, genetic markers, and love frequency.
In my upcoming May 21 webinar I will give attendees a grand tour of different Halls of Records, portals, and inner Earth civilizations that have been revealed by multiple reliable sources over the last century. I'll also explain how knowledge of these has been systematically controlled and repressed, and the occult organization most responsible for doing so.
Attending my webinar will be a great way to prepare yourself for the deep mysteries about to be unveiled. An astonishing future awaits us. All we need to do is steer our attention towards reclaiming our lost history and galactic connections, and accept the aid of powerful friends wanting to help us achieve our fullest potential as a species.
Michael Salla, Ph.D.
Watch on Vimeo – May 24, 2022
Watch Official Webinar Trailer/Short Film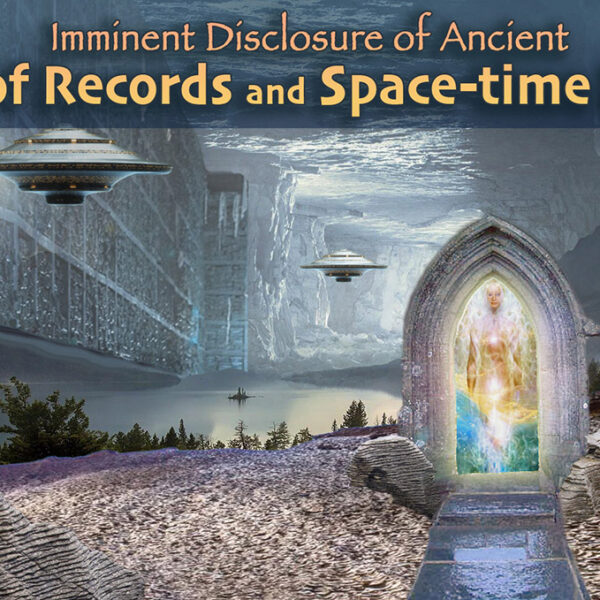 This is the official trailer/short film for the "Halls of Records, Portals, Inner Earth & our ET Heritage" webinar to be held on May 21, 2022. Covers history of Halls of Records & Space Time Portals, the main human organization responsible for covering these up throughout history, and the roles of Inner Earth civilizations and extraterrestrial seeders in protecting and disclosing this ancient information to humanity when the time was right.
Available on YouTube and Rumble
Heartfelt thanks to my incredibly talented wife, Angelika Whitecliff, for her many days of work in creating this video and assisting with its narration.

Michael Salla, Ph.D.
More Webinar information is here

---
Past Webinars Now Available on Vimeo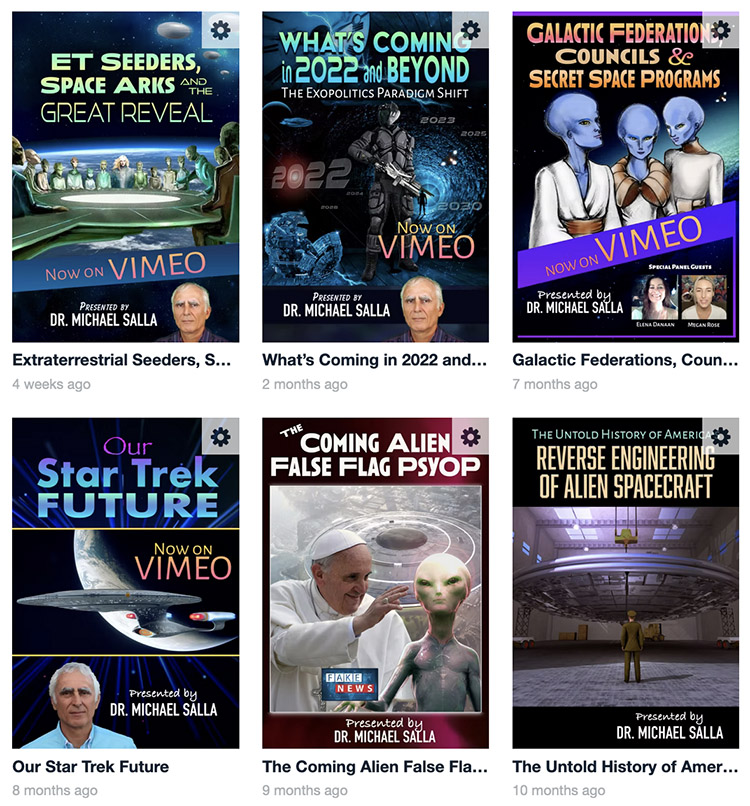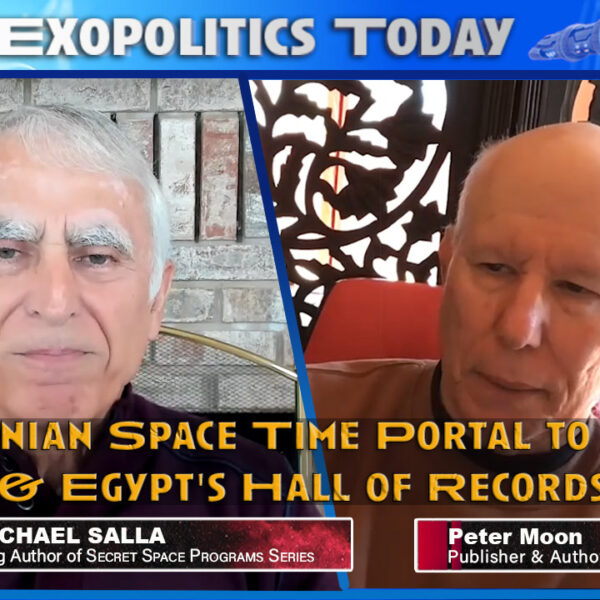 Legendary Montauk Project researcher, Peter Moon, discusses a space time portal from Romania to Tibet and a secret tunnel to Egypt's Hall of Records that are described respectively in books two and three of the Transylvania book series. The popular series contains the revelations of a Romanian insider, Radu Cinamar, who works for Department Zero, a paranormal research division of the Romanian Intelligence service.
In Book 2, Transylvanian Moonrise, Peter Moon discusses several efforts to corroborate Cinamar's information through Romanian news outlets, and why Cinamar was recruited into Department Zero's paranormal divisioin after being taken to Tibet through a space time portal located in Romania's Apuseni Mountains. After his encounters with an alchemist called Elinor who can prolong life through a mysterious geometrical device, Cinamar meets a Tibetan lama who guides him through the portal to meet with 'Machandi' a Dakini/Goddess in Tibet. Upon his return to Romania, Cinimar is formally recruited into Department Zero due to his new contacts and experiences.
In Book 3, Mystery of Egypt, Cinamar travels from an ancient Hall of Records found inside Romania's Bucegi Mountains to a similar structure in Egypt under the Giza pyramid complex. The Egyptian Hall of Records contains tens of thousands of metal disks with holographic information stored in them, as well as a time machine (aka chronovisor) used for viewing past and future events, along with a levitation platform used for aerial travel.
In this Exopolitics Today interview Peter Moon elaborates on these and other fascinating developments in the Transylvania book series.
Audio Podcast on Apple, Spotify, or Google
For a March 25, 2022, interview discussing Book 1, Transylvania Sunrise, click here.
Peter Moon's publishing website is skybooksusa.com
Transylvanian book series is available on Amazon
---
Upcoming Webinar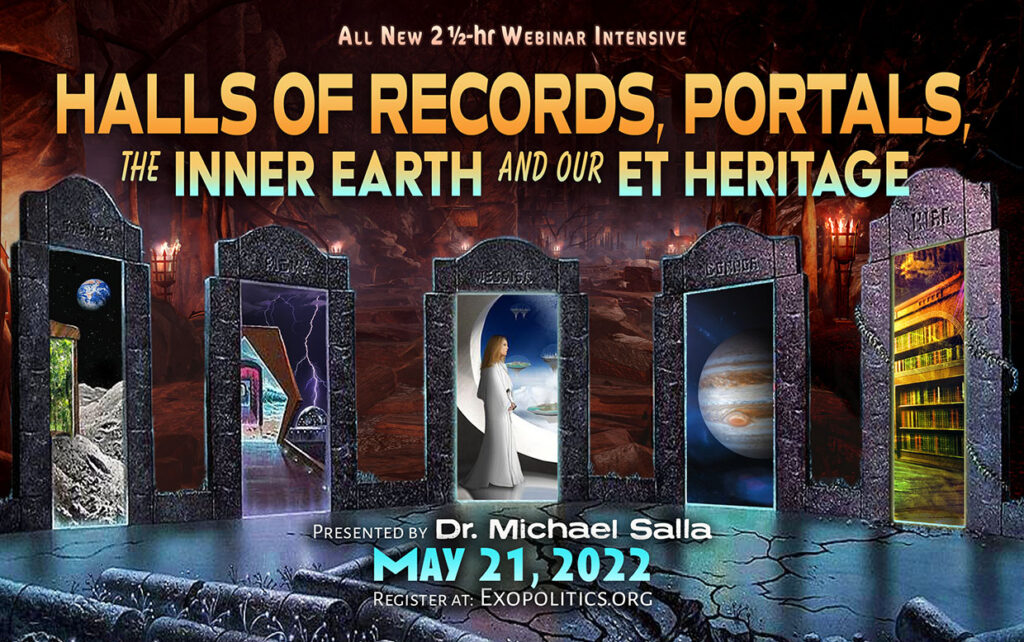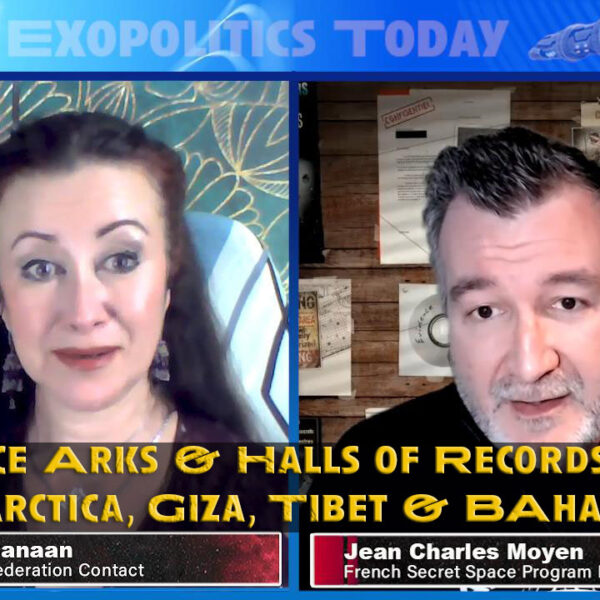 In this Exopolitics Today interview Jean Charles Moyen and Elena Danaan describe trips they both took to a Galactic Federation mothership called the Excelsior, and then to Lake Vostok in Antarctica where they witnessed a space ark with blue giants sleeping in stasis chambers. Elena describes how she was tasked by the Galactic Federation to witness Jean Charles as he toured the Lake Vostok ark. They then describe their respective trips to a Hall of Records/ark under the Sphinx at the Giza Complex in Egypt. Jean Charles next describes visiting space arks under Mt Kailash, Tibet and one off the coast of the Bahamas. Elena also discusses the recent news that an interstellar object crashed in the Pacific Ocean, and that this is a gift from positive extraterrestrials to awaken humanity to their existence.
Audio Podcast on Apple, Spotify, or Google
Links
Jean Charles Moyen's movie "South Shore Origin" is available on Vimeo. His video "Starseed Revelation" which offers more details about his life experiences is also available on Vimeo.
Elena Danaan's website is available here. Her most recent book, We Will Never Let You Down is available on Amazon.
Earlier Interviews with Jean Charles Moyen

Earlier Interviews with Elena Danaan
---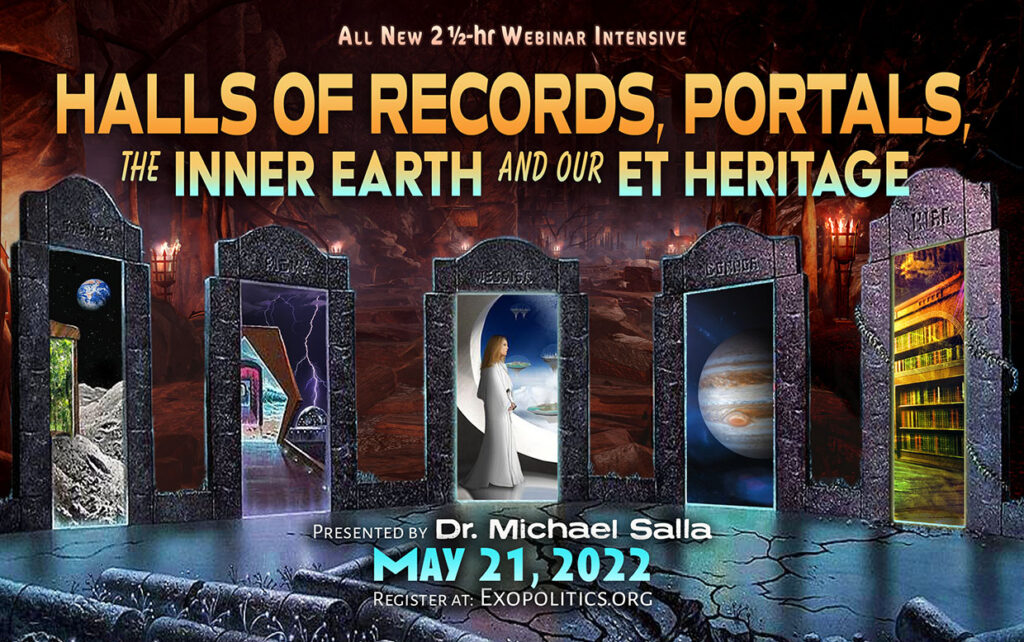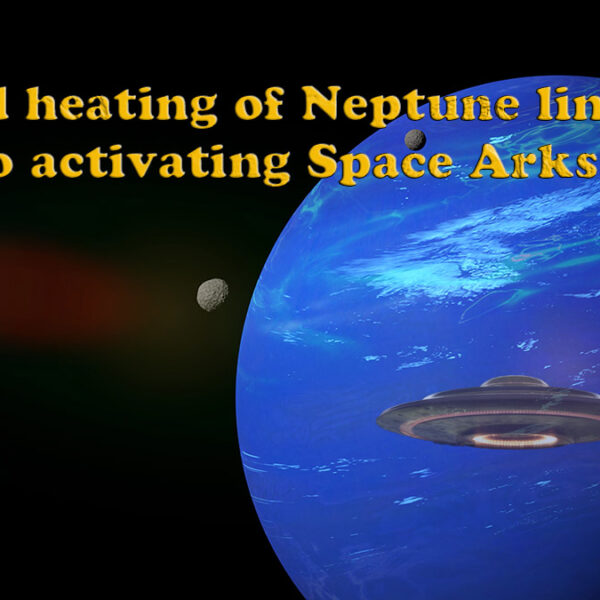 Astronomers are baffled by the rapid heating of the South Pole of the planet Neptune recently detected by ground-based telescopes in Chile and Hawaii. The heating corroborates a recent prediction by Thor Han Eredyon of the Galactic Federation of Worlds that Neptune would soon experience remarkable changes due to the activation of space arks resulting from the arrival of the Intergalactic Federation, aka extraterrestrial Seeders or Guardians.
On April 11, 2022, a team of astronomers discussed a paper published in The Planetary Science Journal that tracked atmospheric temperatures over 17 years on Neptune. An article in Phys.org summarized what had been observed:
[D]ata showed that, despite the onset of southern summer, most of the planet had gradually cooled over the last two decades. The globally averaged temperature of Neptune dropped by 8 °C between 2003 and 2018.
The astronomers were then surprised to discover a dramatic warming of Neptune's south pole during the last two years of their observations, when temperatures rapidly rose 11°C between 2018 and 2020. Although Neptune's warm polar vortex has been known for many years, such rapid polar warming has never been previously observed on the planet.
The telescopes used to monitor Neptune's weather included the European Southern Observatory's Very Large Telescope and the Gemini South Telescope that are both located in Chile; and the Keck, Subaru, Spitzer, and Gemini North telescopes that are all located on Hawaii's Big Island.
Importantly, the astronomers could not explain both the cooling and rapid heating of Neptune:
Because Neptune's temperature variations were so unexpected, the astronomers do not know yet what could have caused them. They could be due to changes in Neptune's stratospheric chemistry, or random weather patterns, or even the solar cycle.
There is, however, another explanation that the team of astronomers did not consider for the rapid heating. The activation of Space Arks that had previously laid dormant in Neptune's icy interior until the arrival of fleets of ships belonging to the Intergalactic Confederation.
On March 28, Elena Danaan received the following message from Thor Han about changes in our solar system caused by the arrival of the Seeders/Guardians that can be traced back to the interstellar object, Oumuamua in October 2017:
The ships are coming, the Guardians are on the outer orbit of Terra, four ships for the moment. They are watching, in time dilation. Suspended in time like the old Oumuamua. It was one of their ships. It has activated. The ones in the ice belt have activated too. And all the others, one by one, on all the planets. Neptune is next. You will see, you will hear about Neptune soon. But don't forget to tell them: They are lucky and privileged to see this.
Thor Han's message clearly links the sudden heating of Neptune's South Pole to one or more activating space arks that began with the October 2017 arrival of Oumuamua and accelerated with the arrival of the Seeder's space fleets in October 2021.

Thor Han's prediction is quite remarkable given that it preceded the results of the astronomer's observations published two weeks later in The Planetary Science Journal.
In addition, Thor Han's reference to space arks activating in the "ice belt" refers to the recent heatwave increase in East Antarctica. Temperatures increased by as much as 70 degrees over a wide area centered around the Vostok region, which I discussed in a previous article.
The results of the long-term atmospheric study of Neptune clearly validate the information received by Elena Danaan from Thor Han Eredyon about activating space arks in our solar system. The results of the Neptune scientific study give great confidence that we are about to witness astounding results as the space arks continue to activate as the extraterrestrial "Seeder" fleets spread out throughout our solar system and arrive around the Earth.
A video version of this article is on YouTube & Rumble
Audio Podcast on Apple, Spotify, or Google
© Michael E. Salla, Ph.D. Copyright Notice
[Update April 15, 2022 – Elena Danaan first publicly revealed Thor Han's prediction about Neptune being affected by activating space arks in a March 29 YouTube announcement. Here's the link and timestamp. She followed up with a YouTube video on April 12 discussing three articles covering the heat increase on Neptune.]
To learn more about Thor Han Eredyon, the Galactic Federation, and other extraterrestrial organizations currently operating in our solar system, I highly recommend Elena Danaan's book, We Will Never Let You Down (2021).
To find out about the history of the Extraterrestrial Seeders and how their recent arrival has activated long dormant Space Arks hidden on Earth and our solar system, I recommend my April 9, 2022, webinar, which is now available on Vimeo.
Related Articles/Podcasts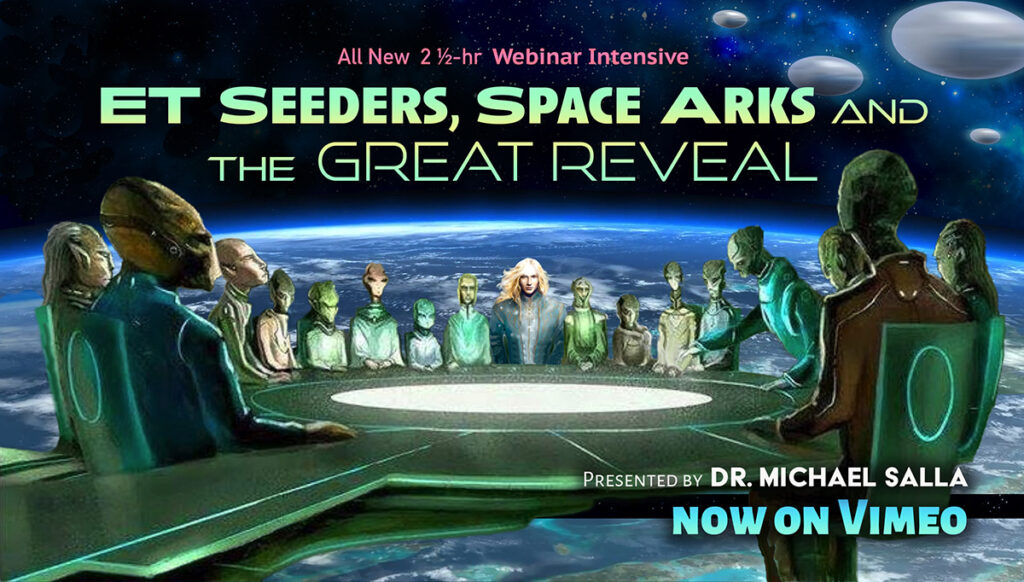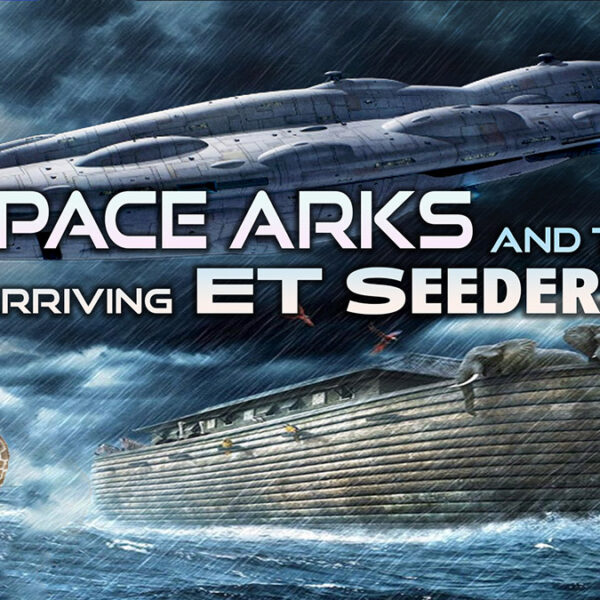 This is a Short Film/Trailer for the upcoming April 9, 2022 Webinar: "ET Seeders, Space Arks and the Great Reveal." Covers origins of ancient space arks used in past Earth catastrophes, the planetary evacuation of Mars, how the arks have been hidden throughout our solar system, how a plan for the Seeders to publicly emerge in the 1970s were sabotaged by a Luciferian alliance, how the arks are activating all over the Earth with the arrival of extraterrestrial Seeder races, and much more.

Available on YouTube and Rumble
Heartfelt thanks to my incredibly talented wife, Angelika Whitecliff, for creating this video and assisting me with its narration.
Michael Salla, Ph.D.
Presented on April 9, 2022
NOW AVAILABLE ON VIMEO
---
Past Webinars Available on Vimeo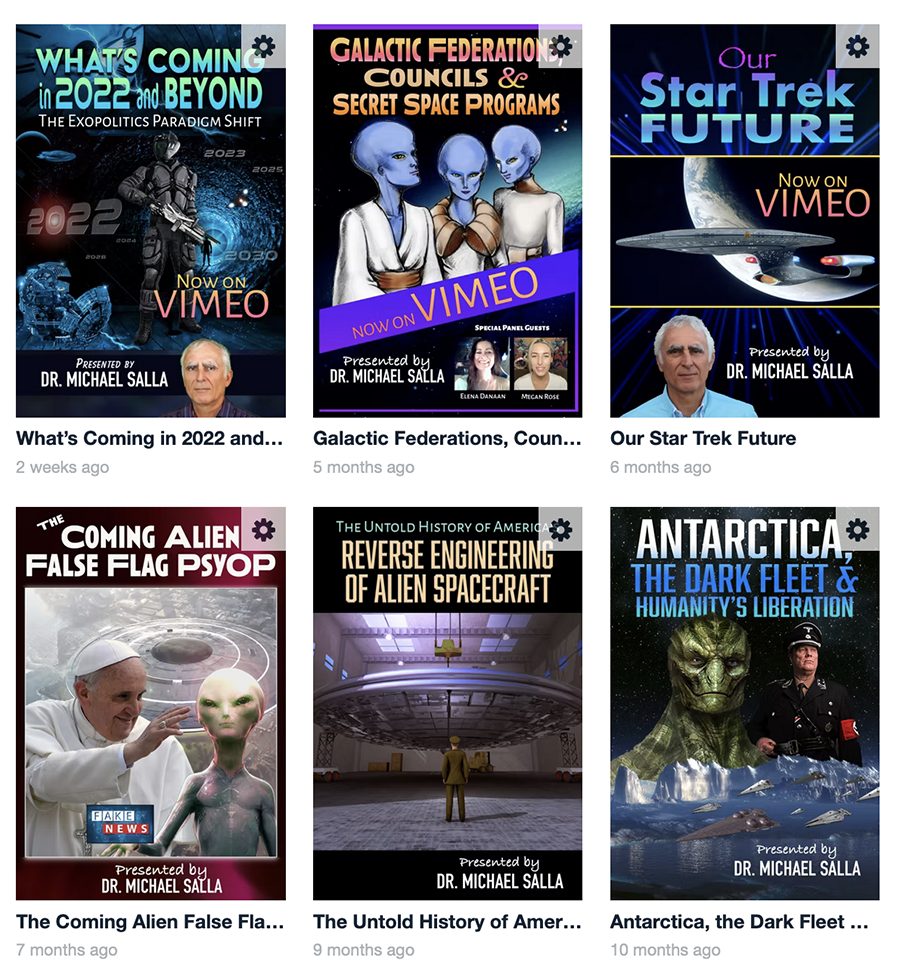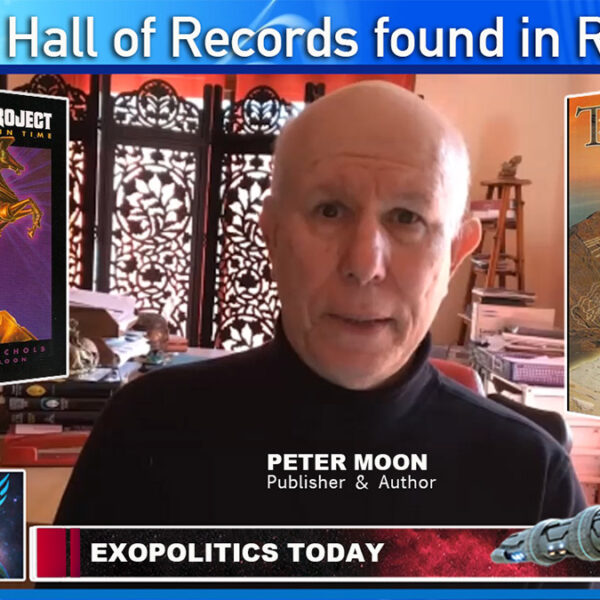 In 2003, an amazing discovery was made of a large anomaly inside the Bucegi Mountains of Romania. A high level Italian Freemason was the first to alert a top secret paranormal unit of the Romanian intelligence service about the discovery made by US ground penetrating radar. The discovery of a very large hemisphere or dome-shaped structure inside the mountain set off a complex set of geopolitical maneuvers that involved Romania being fast tracked into NATO for "its protection." All this happened around the same time a similar anomaly was found in Iraq making it an unknown factor in the US-led invasion.
Inside the mysterious structure was a fabulous repository of ancient information—a veritable Noah's ark of forgotten knowledge and genetics stored holographically. This ancient Hall of Records was built by a tall race of giants or human-looking extraterrestrials. The Romanian "Hall of Records" has been involved in a complex geopolitical struggle between the Pentagon, Romanian government, and senior Freemasons vying to either release or suppress information coming out into the public arena.
In this interview, Peter Moon, famed author of the Montauk book series, discusses the Transylvania book series which he began editing and publishing in 2009. He explains how he first got involved through his time travel research on the Montauk Project. He has subsequently regularly traveled to Romania and been able to confirm key aspects of the story.
Video available on YouTube & Rumble
Audio Podcast on Apple, Spotify, or Google

Peter Moon's publishing website is skybooksusa.com
Transylvanian Sunrise is available on Amazon
The Montauk Project: Experiment in Time is available on Amazon
---
Upcoming Webinar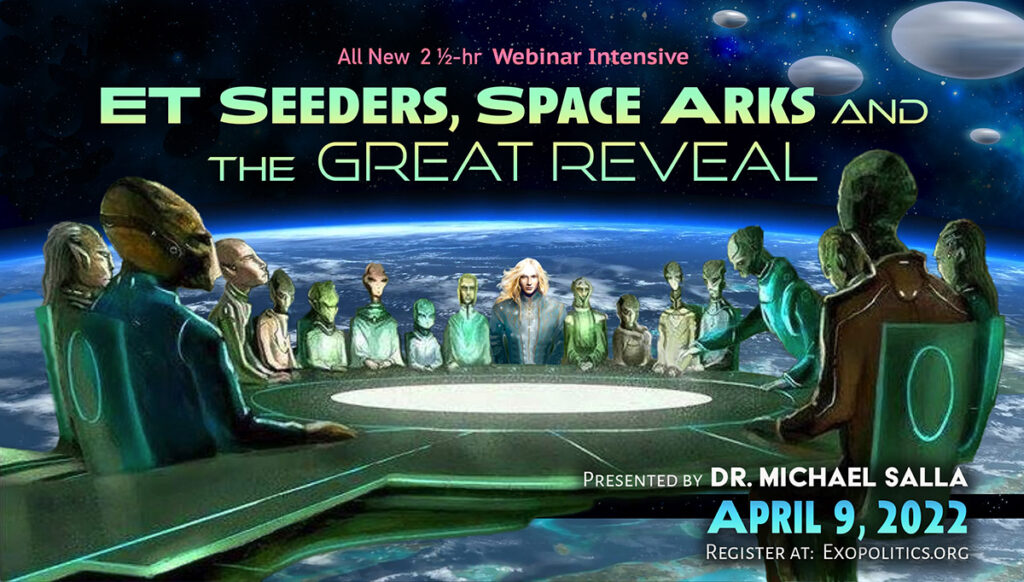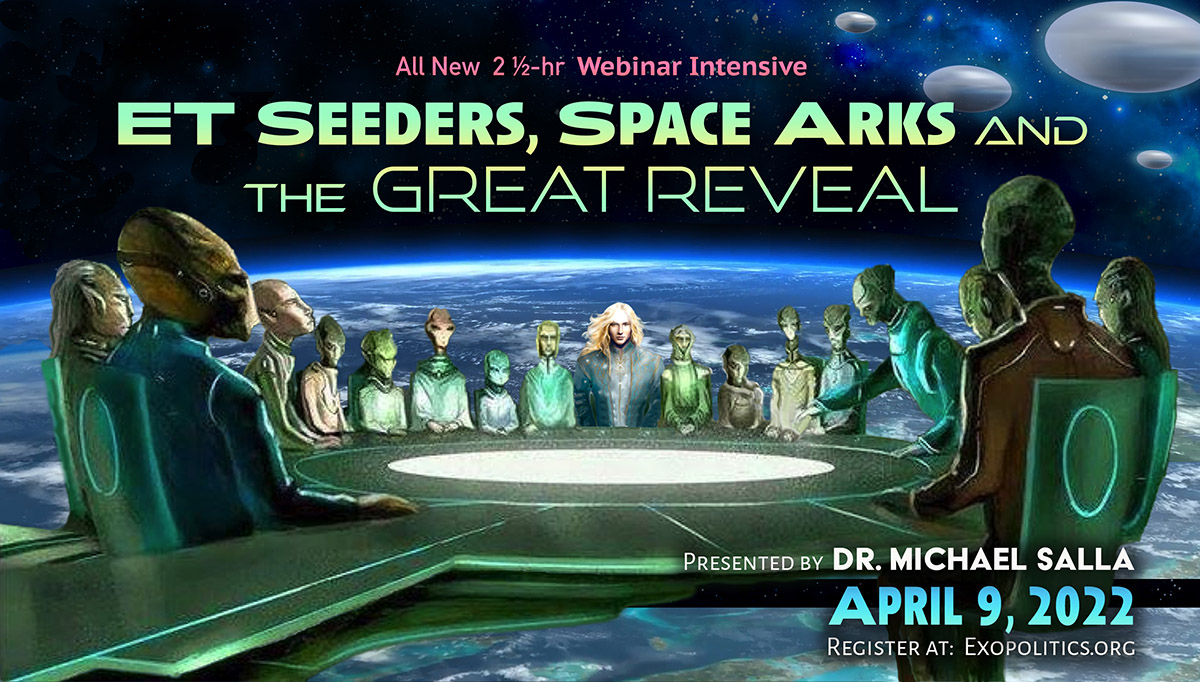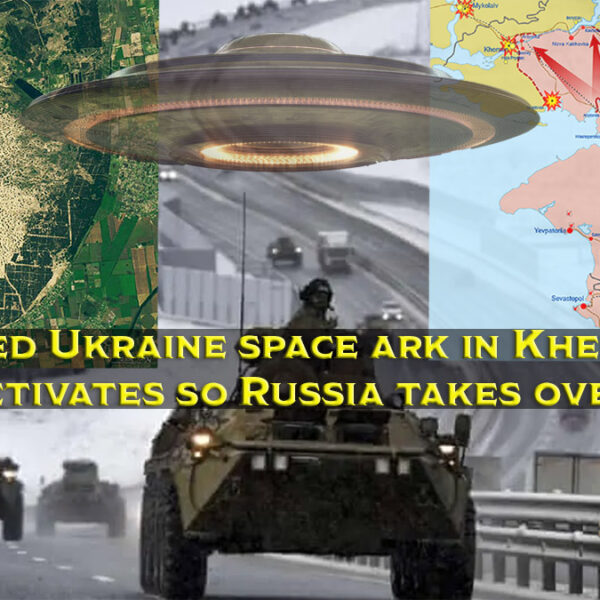 News reports have confirmed that the Russian army has captured the Ukrainian port city and region (oblast) of Kherson, where an ancient space ark is claimed to be buried. According to two independent sources, the space ark is buried under Oleshky Sands National Nature Park, which is only 25 km (15 miles) east of Kherson. The space ark is said to be activating and predicted to eventually begin flying into the air.
Kherson is strategically important to the Russian military as it contains a fresh-water canal to the nearby Crimean peninsula, which is the only warm water port of the Russian Navy. Russia's capture of Kherson is vital for ensuring the long-term viability of its Crimean facilities, but also fulfills a new strategic imperative – to gain access to and control the alleged space ark.
I was first told about the Ukraine space ark by my long-time source JP who currently serves in the US Army and has been on covert missions to two other space arks. One mission was to the Moon, and two others have been to the Bermuda Triangle area of the Atlantic Ocean. All three missions were jointly conducted by the US and China, and the second Atlantic Ocean mission included Russia, which had found its own ark but was not giving the US access.
On February 2, JP gave me coordinates (46°35'19″N 33°03'01″E) to a space ark he was told exists in Ukraine. The coordinates are for the Oleshky Sands, which is the only natural sand desert in Ukraine and has long been a tourist attraction. The origins of the sandy desert have puzzled geologists, and there has been speculation that it is a result of historical overgrazing by sheep.
JP later described what he was told about the Ukrainian space ark in briefings and by others participating in the covert missions to ancient arks being found all over our solar system and on Earth. On February 24, he left me the following voice message describing his new intel about space arks being found in Russia and Ukraine:
Remember I was telling you about the ark? There was Russians surrounding the ship that we were on [in the Atlantic Ocean]. They really wanted information. That's why they went down to the [Atlantic] ark with us. We gave them the opportunity to come down. We didn't have no problem, you know, bringing the Russians in and sharing information; because, we know that this was huge, worldwide, huge, you know this is humongous.
So all the world leaders need to know about this. But they did not keep their side of the promise right now, taking us to their ark, but now with this happening in Ukraine —that ark that is over there, I guess they want that information for them. We were about to go to that ark.
Don't be surprised if it starts activation, Oleshky desert national park, and probably gets to be one of the first ships to go up in the air. Everybody sees. Now that the nations in the world [attention] is … on Ukraine, this is probably going to be one the first ones that's going to go up, and everybody is going to see it. Everything is going to come to a halt. Everybody is going to be shocked because of this
JP's revelation that the space ark found in Ukraine is activating and US military authorities were ready to go in to investigate is very telling in terms of why Russia chose to intervene now. Even more astounding is his prediction that the Ukrainian ark will eventually begin flying into the air. Indeed, with the world's attention currently on Ukraine, a flying space ark will instantaneously become a global event of profound significance.
On February 26, during my "What's Coming in 2022" webinar, I publicly revealed for the first time what JP had told me about the Ukrainian space ark. I subsequently received important corroborating information from Thor Han Eredyon, a Fleet Commander of the Galactic Federation of Worlds, as relayed through Elena Danaan, a former French archeologist.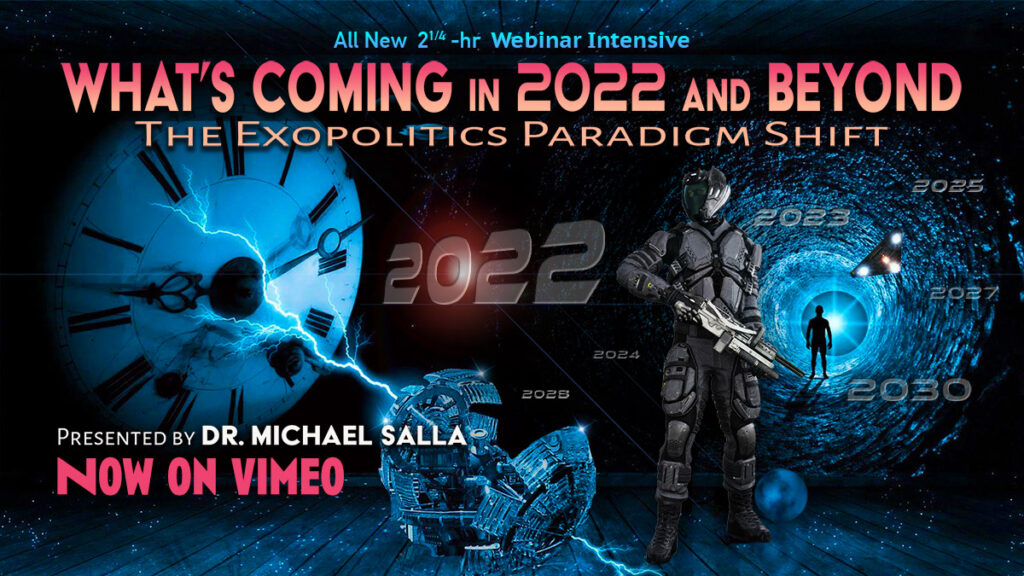 Two days after my webinar, Elena relayed to me the following information from Thor Han about Russia's military intervention into Ukraine and the Deep State's (DS) involvement with the ark:
This is not an invasion of Ukraine but part of the cleansing operations. The DS was attempting to activate the Ark, which they had found many years ago, buried underneath the sand in the lower southern part of Ukraine. The ark activated, so it was time Putin got his hands on it. There is a second ark in the north of Russia, but Putin already has control of it.
Thor Han's information corroborated what JP had been told about two space arks found in the region — one in Russia and another in Ukraine. It's very significant that the Deep State has had a strong influence over Ukraine since 2014 and was attempting to activate the space ark found in a sandy region of southern Ukraine—Oleshky Sands.  
On March 1, Thor Han revealed more about the buried Ukraine space ark:
Putin has his hands on the other ark in the north of Russia, and he has been taught by positive extraterrestrials how to use this technology.
It is information without consequence because this ark in north Russia is secured and in good hands, contrarily to the Ukrainian ark, which, through to this day (March 01, 2022) is in the hands of the Earth Alliance, it is still fought for by the DS military based in the south of Ukraine, near the ark "buried in the sand."
Thor Han's information corroborates what JP had been told about Russia's control over a space ark found in its own territory. By March 2, Russia had defeated the Ukrainian military and had gained full control over Kherson, including Oleshky Sands National Nature Park.
Kherson is the first Ukrainian city to fall to the Russian military, which is highly significant given claims of an ancient space ark found in the nearby Oleshky Sands.
The discovery of a space ark that is activating under Oleshky Sands provides an understanding of why Russia has decided to militarily intervene in the Ukraine civil war that has been ongoing since 2014. Something dramatic must have happened behind the scenes to motivate Russia to intervene in a civil war that was essentially frozen as a result of a lack of progress on implementing the Minsk Agreement signed by Russia, France, Germany, Ukraine, and the Organization for Security and Cooperation in Europe.
While some claim that the Ukrainian army was preparing a lightning military campaign to retake the contested Donetsk and Lugansk administrative regions (Oblasts) of Ukraine, others claim that US-sponsored Biolabs were the real target of the Russian attack. While these are plausible scenarios, neither one adequately explains why Russia conducted a full-scale military intervention from three directions after eight years of sitting on the sidelines.
The discovery of a buried space ark and Russia's desire to take full control of it offers a more compelling explanation for Russia moving in and taking over Ukrainian territory far from the contested Donetsk and Lugansk regions.
Russia's rapid takeover of Kherson is powerful circumstantial evidence that supports the revelations of JP and Thor Han/Elena Danaan about an ancient space ark found under the Oleshky Sands National Nature Park, and that this was the decisive factor in Russia's surprise military intervention into Ukraine.
A podcast version of this article is available on YouTube & Rumble
© Michael E. Salla, Ph.D. Copyright Notice
I wish to thank JP and Elena Danaan for passing on their information about the discovery of ancient space arks.
[3/11/2022 Note: In an earlier version of this article I incorrectly stated that the date JP gave me the coordinates to the Ukraine ark was Feb 11, 2022. It was actually Feb 2.]
Related Articles/Podcasts
To learn more Ukraine and what's coming in 2022 and beyond, I recommend my February 26 webinar which is now available on Vimeo.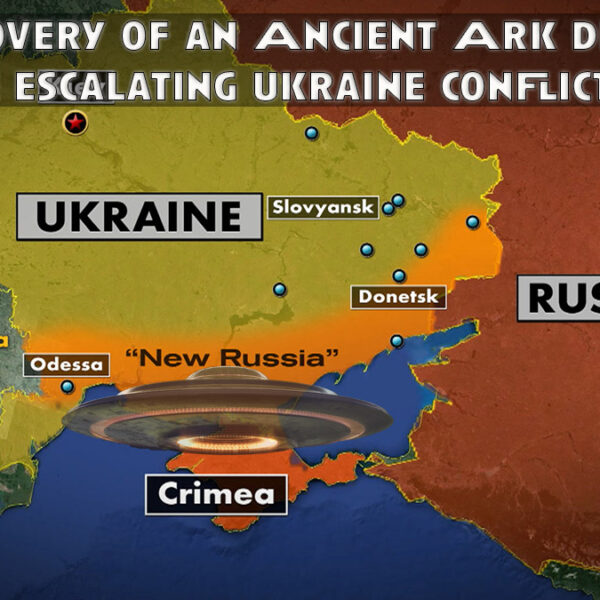 On March 19, 2003, two months after I wrote my first research paper on "The Need for Exopolitics," the US led a multinational coalition into Iraq. I quickly learned that the real reason for the invasion was very different from the declared public rationale—to stop Iraq from developing weapons of mass destruction. The US sought to take control of a 'stargate' and ancient cuneiform texts filled with information about extraterrestrial technologies found in the remains of buried Sumerian cities.
Today we are being told that Russia's intervention in Ukraine is all about it protecting Russian speakers in Eastern Ukraine from rabid Ukrainian ultra-nationalists being encouraged by the US. The real reason, once again, is more about exopolitics than either of the two narratives coming from both sides in the rapidly worsening conflict. It has been claimed that an ancient space ark has been found in Ukraine, and Russia wants to assert control. What are the space arks, and why are they suddenly being found now all over our solar system and on Earth, after millennia of lying dormant?
We are on the cusp of an exopolitics revolution, where information concerning extraterrestrial life is going mainstream. The James Webb Space Telescope has just deployed and, by July 2022, will start relaying data about exoplanets. It's expected to detect biosignatures, which will wake up the long-sleeping academic community that intelligent extraterrestrial life can be found throughout our galaxy. Also, the US military and intelligence community are creating a joint office for investigating UAPs (aka UFOs) in response to Congressional legislation passed in December 2021. These UAPs are officially depicted as a national security threat, thereby laying the groundwork for a military response and increased spending. Could this lead to a hoaxed alien invasion—something that has been predicted since the mid-1990s?
Today, the Artemis Accords and increasing cooperation between the Space Commands of a bloc of US-led nations is taking us into a Star Trek future. One where humanity's open expansion into space will take place in a way that is predicated on US dominance and western values, thereby preventing China from becoming the preeminent space power. Deals have been struck with extraterrestrial organizations to recognize US leadership as humanity takes responsibility for our solar system. How and why was the US chosen to play this role?
At the same time as these agreements were being made, large fleets of ancient extraterrestrial visitors arrived to watch humanity's 'graduation' into the galactic community. Their arrival has triggered the activation of ancient space arks, which carry the secrets of long-forgotten civilizations and technologies stretching back tens of thousands, if not millions of years. The visitors are closely watching humanity's collective response to the discovery of the ancient arks. Will discoveries of the arks and the race to control them lead to a new major global war or increased international cooperation predicated on disclosing what is being found? Is the discovery of an ancient ark really driving the conflict in Ukraine?
Join me this Saturday as I tackle these and many other questions about what is coming in 2022 and beyond, and the coming exopolitics paradigm shift in my first webinar for 2022.
Michael Salla, Ph.D.
---
Webinar Trailer
More information about the February 26 Webinar is available here.
For earlier webinars by Dr. Michael Salla, click here