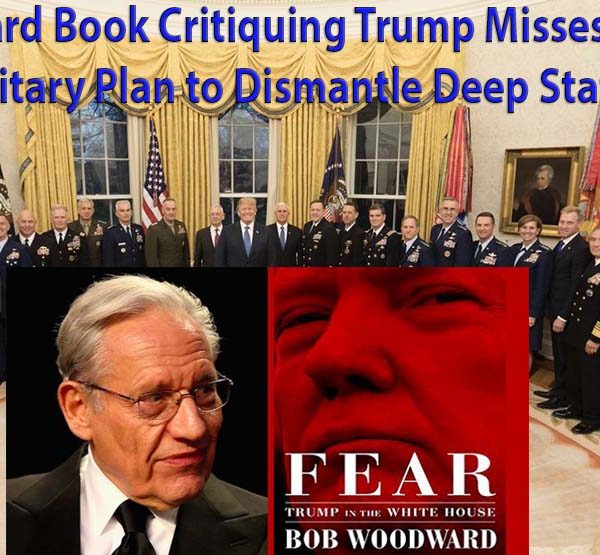 Famed investigative reporter Bob Woodward wrote a controversial book, Fear: Trump in the White House, based on interviews with hundreds of insiders that have had first-hand experience in the White House. Woodward lays out a case for President Donald Trump being a petty, vindictive, ego-driven chaotic President prone to impulsive decisions that defy good sense and professional advice. What Woodward failed to consider in his scathing critique is the role of the U.S. military in secretly backing Trump's successful candidacy, and how the many controversies surrounding his decisions were used as a cover to implement a secret plan to dismantle the Deep State, and prosecute key figures in upcoming military trials.
In reading Woodward's Fear, one thing that becomes clear is that he is very much in favor of the detailed policy making process championed by career diplomats and bureaucrats in approaching domestic and international problems. Complex problems require an elaborate decision-making process involving multiple officials and institutional actors that ultimately develop nuanced solutions that the U.S. bureaucracy implements in a systemic way.
Woodward raises complex national security and trade problems such as Afghanistan, North Korea, NATO, NAFTA, etc., which all require solutions that can survive the bureaucratic give and take that makes up the traditional policy making process. In discussing such issues, Trump is depicted as a bumbling neophyte whose attempts to pull troops out of South Korea and Afghanistan, leave the NATO alliance, renegotiate Free Trade Agreements, impose tariffs on China, etc., are depicted as naïve and foolish.
Throughout the book, Trump is depicted as engaged in multiple pitched battles with his different national security and trade officials on these complex issues, where Rex Tillerson (former Secretary of State), James Mattis (former Secretary of Defense), James Kelly (former Chief of Staff) and Gary Cohn (former Director of National Economic Council) are all depicted as adults trying to rein Trump's child-like chaotic decision-making style and impulsive policy decisions.
Woodward describes how officials within the White House would go to the extent of becoming saboteurs who would remove documents from Trump's desk that he had requested different personnel to prepare on a variety of policy issues. Apparently, this even included documents that only needed his signature for action to be taken by his administration. According to Woodward, such internal sabotage was justified given the danger posed by Trump being allowed to move forward with his impulsive ideas.
It's clear from reading Woodward's book that he is no fan of Trump, and views him as a bungling amateur unfit for the Presidency. Woodward supports the alleged "spontaneous" resistance by those within the bureaucracy willing to rein in, slow down and even sabotage Trump's agenda in order to preserve long established policies and alliances.
The omissions and prejudices in Woodward's book are very revealing. Woodward exposes himself as an establishment figure wanting to push the mainstream media narrative that Trump is a buffoon that by a historic fluke won the Presidency. This is where Woodward and other critics totally miss the boat in understanding Trump and the significance of his Presidency.
There is no way that someone accidently wins the U.S. Presidency, even if they have worked out how to cynically tap into the worst impulses of middle America to win, as liberal progressives deceive themselves into believing when it comes to Trump. U.S. elections are bought and paid for by Deep State forces (aka Cabal/Shadow Government) to ensure that their preferred candidate wins as detailed by researchers such as Daniel Estulin, author of the groundbreaking, The True Story of the Bilderberg Group.  
Hillary Clinton was the candidate the Deep State wanted to win, as exemplified in how she bested Bernie Sanders in the Democratic Primaries despite him being by far the preferred candidate among Democratic primary voters. Polls and voting were rigged to ensure Clinton's victory.
The same thing was supposed to repeat itself in the Presidential election.  Just as Clinton pulled off an alleged hard-fought victory against Sanders, the Deep State's plan was to rig polls and the election itself so she would squeak in with the necessary Electoral College votes.
That didn't happen. Clinton won the popular vote but not the crucial Electoral College, which tells us that something had happened to ensure a clean Presidential election in areas where it counted – key battleground states where the election would be won or lost. Who had the power and authority to ensure a clean election in the battle ground states that would be the only way that Trump could win? The only institutional force able to stand up to the Deep State is the U.S. military.
I have elsewhere described how members of the U.S. military intelligence community approached Trump in 2015 and asked him to run for the Presidency since the level of Deep State corruption had become so bad that a coup d'etat was being seriously considered. during the Obama Administration Trump was told the military would ensure it would be a clean election, and he and his family would be protected from Deep State retaliation. This is what several insider sources claim is what happened, and why Clinton ultimately lost.
The fact that Trump won the Presidency due to covert U.S. military intervention is what Woodward and other Trump critics completely miss in their scathing critiques of Trump and his administration. What's very revealing in Woodward's book is the tense relationships and policy differences he describes between Trump and key military officials such as Mattis, Kelly and Joseph Dunford, Chairman of the Joint Chiefs of Staff – all former or serving four-star Marine Generals.
If Woodward is correct about the heated debates between Trump and his principal military advisors, it is hard to reconcile this with the claim that Trump was backed by the U.S. military in taking down the Deep State. Were the heated policy debates described by Woodward genuine or a side-show intended to cover up what was really happening behind the scenes with Trump and the military?
For an answer, we can turn to the "Q Anon" or "Q" phenomenon. Q is a group connected to U.S. military intelligence that is secretly advising and protecting Trump. Q's posts have shown how the U.S military intelligence community is working through Trump to expose and take down the Deep State.
In multiple posts, Q has described how key officials such as Jeff Sessions (former Attorney General), Mattis and Kelly had helped Trump confront the power of the Deep State through a plan. "Trust the plan" is one of the most repeated phrases in Q Anon posts. For example, Q wrote about the plan to take down the Deep State in a September 5, 2018 post (#2096):
Fellow Patriots:
What you are about to learn should not only scare you, but intensify your resolve to take back control [Freedom]. The information that will become public will further demonstrate the criminal & corrupt [pure evil] abuse of power that the Hussein administration undertook in joint efforts w/ domestic and foreign dignitaries. The snowball has begun rolling – there is no stopping it now. D5.
Stay the course and trust the plan.
Protective measures are in place.
Remain BRAVE.
We knew this day would come.
https://www.youtube.com/watch?v=G2qIXXafxCQ
United We Stand (WW).
WWG1WGA.
We FIGHT.
Conspiracy no more.
Q
"The plan" devised by the U.S. military to take down the Deep State is something that dates back many years.  According to David Wilcock, a New York Times Best Seller, he first began hearing about "the plan" from his insider sources as far back as 2009. According to my own insider sources, the plan dates all the way back to the 1950's when President Eisenhower developed it in response to the infiltration of the U.S. military industrial complex by the Fourth Reich.
One of the best kept secrets of World War II, was that a German colony had been established in Antarctica and South America that developed an advanced space program, built with funds secretly siphoned out of Europe. I discussed this German Antarctic colony in Antarctica's Hidden History, which lays out its history and covert infiltration of the U.S. military industrial complex.
The plan envisaged by Eisenhower was that when the U.S. military industrial complex had been infiltrated and comprised by the Fourth Reich to the extent that it threatened the future of the Republic and Constitution, the U.S. Marine Corps would be activated and takes steps to rectify the situation.
It's no coincidence that Dunford began his term on September 25, 2015, around the time Trump was approached by a group of generals to run for the Presidency. During the first two years of his Presidency, Mattis, Kelly and Dunford formed a troika of USMC affiliated officials that worked with Trump on vital national security issues. This is noteworthy given the unique role of the USMC among the military services insofar as it can be used by the President in any way he deems necessary as long as it doesn't undermine the USMC's core purpose of being an amphibious fighting force ready to deploy anywhere around the planet.
The USMC were used in a number of ways to intimidate and taken down the Deep State. For example, a powerful message was sent when a number of USMC helicopters allegedly buzzed the CIA's Headquarters in Langley, Virginia on November 18, 2017. A former FBI agent, Hal Turner, confirmed through credible sources that the helicopters had "buzzed" the CIA HQ for roughly 30 minutes.
By the end of 2018, both Kelly and Mattis had left the Trump administration, and Dunsford is scheduled to leave in October 2019. I believe that their departures are a sign that a critical stage had been reached, and the secret plan developed as far back as the Eisenhower administration, had been put in place and would succeed.
In this regard, Q released a post (#2533) on December 2, 2018:
Q !!mG7VJxZNCI ID: 63896f No.4119614
Dec 2 2018 18:08:31 (EST)
https://twitter.com/BreakingNLive/status/1069340718844522496
Nothing can stop what is coming.
Nothing.
History books.
Q
Like all well executed military intelligence plans, it was important to remove the remaining footprints of the intervention. This I believe is why Kelly and Mattis simultaneously left the Trump administration, with Dunford soon to follow.
If the USMC and the Military Intelligence community has successfully put in operation a secret plan, then what lies ahead? This takes us the 60,000 sealed indictments and military trials that are about to be unleashed on the American public according to Q and multiple sources. The amount of documentary evidence about to be unleashed on the American public detailing the corruption and abuses by current and former Deep State officials will be overwhelming.
According to several sources, the military trials have already begun with the Amendments to the Manual for Courts-Martial going into effect on January 1, 2019, thereby ensuring a smooth legal process for military trials of Deep State officials accused of a range of crimes.
If the above analysis is correct, then one of the main premises in Woodward's Fear collapses since Trump's winning the Presidency was no fluke. Covert intervention by the U.S. military intelligence community had occurred in order to ensure a clean 2016 Presidential election.
This ensured a Trump victory where he gave approval to his troika of USMC advisors to implement a secret plan that had been prepared decades ago in the Eisenhower administration to prevent the collapse of the US Republic and Constitution.
If Q and other insider sources are correct, the general public is soon to be awakened to the full extent of corruption employed by the Deep State through the entire spectrum of political, corporate and media levers of power – Woodward's Fear being in all likelihood a desperate attempt to forestall the inevitable by a prominent Deep State supporter.
© Michael E. Salla, Ph.D. Copyright Notice
Further Reading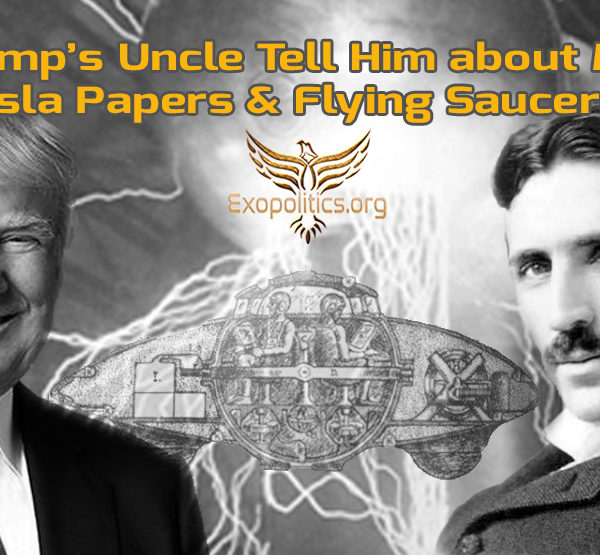 President Donald Trump's uncle, John G. Trump, was a Professor of Electrical Engineering at the Massachusetts Institute of Technology (MIT) from 1936 until his retirement in 1973. It is well known that declassified documents confirm that in January 1943 Professor Trump was called upon by the FBI to evaluate the personal papers of Nikola Tesla just over a week after his death. What is not well known is that there is also a leaked classified document that also connects Professor Trump to another famous event in US history – the crash of a flying saucer at Roswell in 1947.

According to a memorial tribute published by the National Academy of Engineering, John Trump joined MIT to work with Professor Robert J. Van de Graaff, who was a pioneer in "the new field of super-high voltage generation and applications." After gaining a Doctorate under Van de Graaff in 1933, Trump went on to become an assistant professor in 1936, and a full professor in 1952 at MIT.
According to the memorial tribute:
John Trump had two main interests: the insulation of super-high voltages in vacuum and compressed gases and the biological applications of high voltage radiation.
During World War II, Trump worked on microwave radar at MIT's Radiation Lab, where he served as "field services director", and also was posted to the British branch of the Radiation Lab where he worked directly with General Dwight D. Eisenhower: 
In 1944, he was named director of the lab and given the responsibility of working directly with the Eisenhower Military Command. At the liberation of Paris, Trump rode into the city with General Eisenhower and immediately began to set up the Paris branch of the Radiation Lab.
Trump's expertise with high voltages and radiation was widely acknowledged by U.S. authorities, and he also was very familiar with the requirements for working in classified government programs.
In 1943, he played a major role in the examination of Nikola Tesla's personal papers that were acquired by the FBI/Office Alien Property Custodian soon after Tesla's January 13 death. An FBI document included Trump among the scientists and experts investigating Tesla's papers: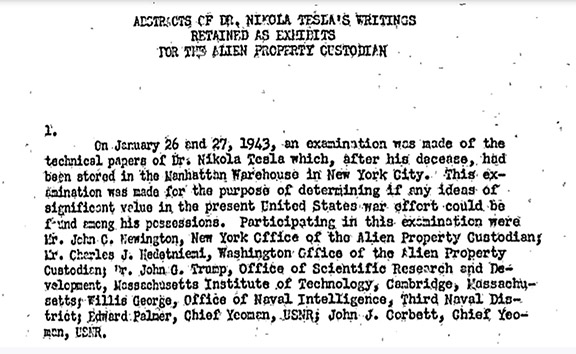 Tesla was the author of over 200 patents granted worldwide, and made numerous claims about building death rays and electrostatic walls of energy that could protect any country from attack.
Among Tesla's inventions was a revolutionary disc shaped aircraft – a flying saucer – which he allegedly filed a patent application for in the early 1900's, but it was not granted on national security grounds. Apparently, Tesla planned for his flying saucer to be remotely powered by a "world wireless system" which he first discussed in a March 5, 1904 paper titled: "The Transmission of Electric Energy Without Wires". Tesla wrote:
Not only was it practicable to send telegraphic messages to any distance without wires, as I recognized long ago, but also to impress upon the entire globe the faint modulations of the human voice, far more still, to transmit power, in unlimited amounts, to any terrestrial distance and almost without loss… 
Tesla went on to describe how his "world wireless system" would be powered by devices similar to his legendary Wardenclyff Tower, which would be eventually capable of generating huge electrostatic charges that surpassed that found in lightning bolts: 
It is difficult to form an adequate idea of the marvelous power of this unique appliance, by the aid of which the globe will be transformed.  The electromagnetic radiations being reduced to an insignificant quantity, and proper conditions of resonance maintained, the circuit acts like an immense pendulum, storing indefinitely the energy of the primary exciting impulses and impressions upon the earth of the primary exciting impulses and impressions upon the earth and its conducting atmosphere uniform harmonic oscillations of intensities which, as actual tests have shown, may be pushed so far as to surpass those attained in the natural displays of static electricity.
Tesla's proposal of building a "world wireless system" that could power any remote device, including his proposed flying saucer, was certainly revolutionary. What is critical here is that his proposal for building devices capable of generating huge electrostatic charges was the precise topic that Professor Trump had specialized in at MIT with his work on Van de Graaff generators!
So did Tesla really design a flying saucer that would be powered by a some kind of Van de Graaff generator?
A New York inventor, Otis Carr, claims that he befriended Tesla in 1937 while Tesla was living at the New Yorker Hotel, and was instructed by Tesla on how to build a flying saucer that would be powered by an electrical generator.
Over a decade later, Carr succeeded in getting a patent for his revolutionary flying saucer craft, which he called an amusement park device in order to get it approved by the US Trade and Patent Office. After raising private funding to build his OTC-XI, he successfully tested his flying saucer in 1961. According to one of Carr's former employees, Ralph Ring, the saucer incorporated high voltage machines for its propulsion and navigation systems.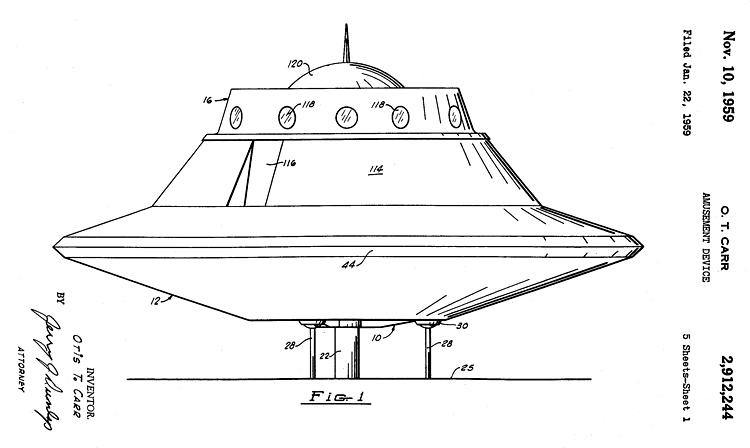 Unfortunately, Ring also told of how Carr's manufacturing facility was raided and closed down by Federal agents on bogus charges of securities fraud.
If Carr and Ring are to be believed, a civilian spacecraft based on Nikola Tesla's ideas and inventions was successfully built and tested in 1961. Were any of Tesla's ideas on building a flying saucer device found in his personal papers after his death?
An article in the New Yorker, described Trump's role in evaluating Tesla's papers:
Trump was involved in radar research for the Allies in the Second World War, and in 1943 the F.B.I. had enough faith in his technical ability and his discretion to call him in when Nikola Tesla died in his room at the New Yorker Hotel, in Manhattan, raising the question of whether enemy agents might have had a chance to learn some of his secrets before the body was found. (One fear was that Tesla was working on a "death ray.") As Margaret Cheney and Robert Uth recount in "Tesla, Master of Lightning,"
Professor Trump examined Tesla's papers and equipment, and wrote a report for the FBI stating nothing of national security significance was found within them:
As a result of this examination, it is my considered opinion that there exist among Dr. Tesla's papers and possessions no scientific notes, descriptions of hitherto unrevealed methods or devices, or actual apparatus which could be of significant value to this country or which constitute a hazard in unfriendly hands. I can therefore see no technical or military reason why further custody of the property should be retained.
Professor Trump went on to give his conclusion about the importance of Tesla's work over the prior 15 years:
It should be no discredit to this distinguished engineer and scientists whose solid contributions to the electrical art were made at the beginning of the present century to report that his thoughts and efforts during at least the past fifteen years were primarily of a speculative, philosophical, and somewhat promotional character – often concerned with the production and wireless transmission of power – but did not include new sound, workable principles or methods for realizing such results.
Trump did not appear to be impressed by Tesla's background or what had been found in the latter's papers when it came to its potential war application.
Given Tesla's claims and what numerous researchers have discovered about his revolutionary ideas, this appears odd. Either Trump found nothing of importance as he reported to the FBI, or he was instructed by higher military authorities to cover up the true significance of Tesla's papers in his report to the FBI.
According to Margaret Cheney, author of Tesla: Man Out of Time, some of Tesla's documents, inventions and patents applications were seized by FBI agents and never released into the public arena. If Cheney is correct, then John Trump did find items of importance among Tesla's collection that were taken and have been kept secret from the public to the present day.
Despite the controversy over what was retrieved from Tesla's collection, it is clear that he worked on developing revolutionary technologies, some of which are relevant to flying saucer propulsion systems. Otis Carr's claims directly connect Tesla to such exotic propulsion technologies.
The relevance of all this is that John Trump was the man the FBI wanted to help them decide whether Tesla's personal papers contained revolutionary technologies that were vital to national security or not. Essentially, the FBI viewed Trump as the expert who could make the necessary recommendations on the revolutionary technologies, some of which concerned flying saucers, which the FBI and the US military was secretly studying from what had been retrieved at Roswell and other crash sites.
A little known historical fact is that Van de Graaff generators, which Professor John Trump specialized in at MIT, were a key component of flying saucer research being secretly conducted in Nazi Germany. According to Vladimir Terziski, an electrical engineer who was a member of the Bulgarian Academy of Sciences before emigrating to the US, Van de Graaff machines were part of the propulsion system for different flying saucer prototypes being developed by Nazi Germany.
Terziski explained that Vril and Haunebu models possessed an electro-gravitics propulsion system called Thule-Tachyonator drives. These were first developed in 1939 by a Nazi SS development unit which incorporated Van de Graaff generators, as learned from SS documents acquired and released by Terziski after the collapse of the Warsaw Pact:
This group developed by 1939 a revolutionary electro-magnetic-gravitic engine which improved Hans Coler's free energy machine into an energy Konverter coupled to a Van De Graaff band generator and Marconi vortex dynamo [a spherical tank of mercury] to create powerful rotating electromagnetic fields that affected gravity and reduced mass. It was designated the Thule … [Tachyonator-7 drive] and was to be installed into a Thule designed disc.
If Trump's expertise on Van de Graaff generators led to him learning about the propulsion systems used in flying saucer research, is there any documentary evidence linking Professor Trump to US government's research and development in this regard?
Indeed, there is. A Majestic document called the "White Hot Report" was given a "High Level of Authenticity" rating by Dr Robert Wood and Ryan Wood, who specialize in researching and authenticating leaked government and military documents given MAJIC and similar level security classifications.
The leaked Majestic document concerns a report by then Major General Nathan Twining about the need to set up a permanent committee to evaluate the Roswell UFO Crash given the many vital national security issues surrounding the visitation of extraterrestrial life and their advanced technologies. The White Hot Report describes a list of scientific institutions involved in the study of such extraterrestrial artifacts. Prominently listed among them is MIT.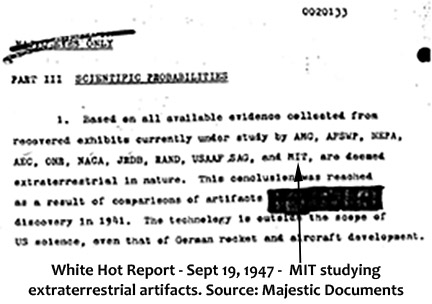 This is a stunning discovery since it directly links the institution where Professor Trump worked, with secret government studies of the Roswell UFO Crash. Given Trump's expertise in high voltage radiation and Van de Graaff generators, his 1943 role in evaluating Tesla's personal papers and work for classified US government programs during World War II, it is reasonable to conclude that Trump was almost certainly among the MIT experts consulted about the revolutionary technologies found at Roswell.
Trump was likely also very familiar with top secret research and development efforts by US authorities to develop flying saucer technologies for a future space program due to his expertise on Van de Graff generators – a vital component of flying saucer propulsion systems.  
The big question is, did Professor Trump pass any of this amazing information to his nephew, Donald?
John Trump died in 1985, at age 78, when Donald was 39, and at the time a successful real estate magnate who was often giving interviews to major media outlets.
Trump first mentioned his uncle in a 1984 New York Times profile where he said that they first began to talk about physics and nuclear disarmament 15 years earlier. Donald was around 23 at the time and had a year earlier (May 1968) graduated from Wharton School of the University of Pennsylvania, with a Bachelor of Science in economics.
The New York Times explained the influence his uncle had on Trump about nuclear disarmament:
[Donald Trump] says that his concern for nuclear holocaust is not one that popped into his mind during any recent made-of-television movie. He says that it has been troubling him since his uncle, a nuclear physicist, began talking to him about it 15 years ago.
At a June 12 2018 press conference, after his meeting with North Korean's leader, Kim Jong-Un, President Trump spoke about his uncle and how he had helped shape his views on the importance of nuclear disarmament:
I used to discuss nuclear with him all the time … He was a great expert, he was a great brilliant genius.
Trump's references to his uncle John, shows how influential he had been in shaping his views on nuclear disarmament and other advanced science topics. Could some of these discussions have covered inventions developed by Nikola Tesla and technologies retrieved from the Roswell UFO crash?
There are two actions taken by Trump during and after his Presidential inauguration that suggest that Tesla's inventions and the Roswell UFO crash were among the subjects he and his uncle had privately discussed.
During his inauguration speech, Trump said:
We stand at the birth of a new millennium, ready to unlock the mysteries of space, to free the earth from the miseries of disease, and to harness the energies, industries and technologies of tomorrow.
Trump is here clearly alluding to some revolutionary technologies that his administration plans to release, which will transform the health, transportation and space industries.
Trump issued a Top Secret Memorandum a day or so after his inauguration speech dealing with such revolutionary technologies, according to secret space program insider Corey Goode whose testimony has featured in the best selling documentary, Above Majestic. Essentially, Trump demanded that the intelligence community revoke their secrecy orders on a thousand of the then 5,680 patent applications that were being held up. He allegedly told them to do so within a two-year period.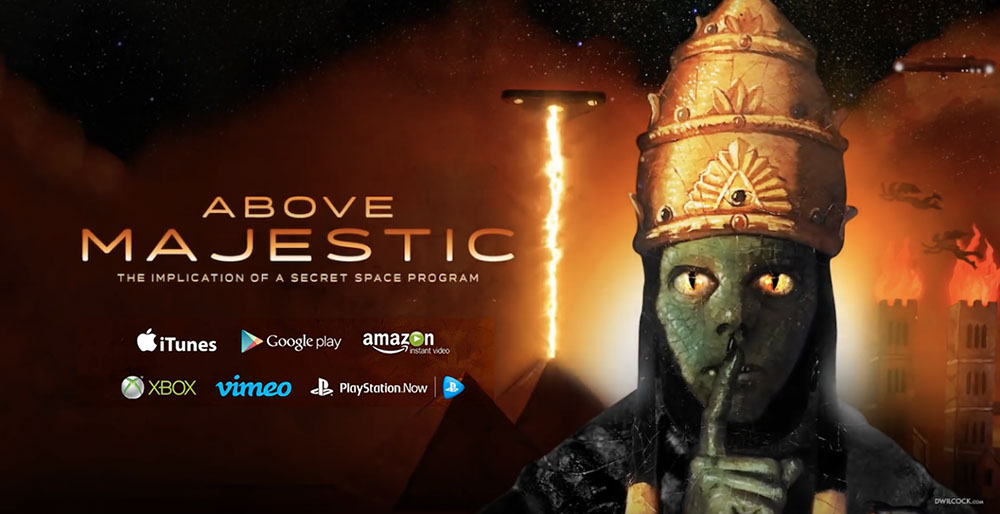 It's quite possible that some of the confiscated Tesla's papers included patent applications that would be among those that had been held up by the intelligence community, and perhaps even include his alleged flying saucer device that would be remotely powered by a worldwide wireless system. According to the Federation of American Scientists, the number of patent applications held up by secrecy orders had increased to 5,784 by the end of 2017.
If Trump had issued such a Memorandum, there is yet no sign it is being put into practice by the intelligence community. This may be due to the intense behind the scenes battle between the Trump administration and the Deep State as I have covered in previous articles.
The second action suggesting his uncle had told him about Tesla's inventions and the Roswell crash concerns President Trump's proposal for a Space Force, despite objections by Congress and even the US military. His proposal may well be driven by his knowledge that flying saucer technologies incorporating high voltage radiation and Van de Graaff machines found at Roswell, which his Uncle John had confidentially told him about, had been secretly developed and built decades ago for one or more secret space programs.
The idea that Trump knows of secret space programs and extraterrestrial life is strengthened by recent posts by the military intelligence group working with his administration, Q Anon, confirming their reality. Most importantly, QAnon was signaling that the Trump administration has a full disclosure agenda.
Trump's desire for a Space Force appears to be part of a plan to wrest control of information concerning secret space programs and extraterrestrial life, away from the Deep State and transnational corporations. If Trump succeeds in his plan to empower the Office of the President of United States to run such highly classified programs, then the revolutionary changes promised in his inauguration speech, may not be too far away at all.
If so, we may ultimately have John Trump to thank for inspiring his nephew at an early age about the existence of life changing health and transportation technologies connected to classified research of flying saucers, some of which originate dates back to the pioneering research of Nikola Tesla conducted over a century ago.
© Michael E. Salla, Ph.D. Copyright Notice
Further Reading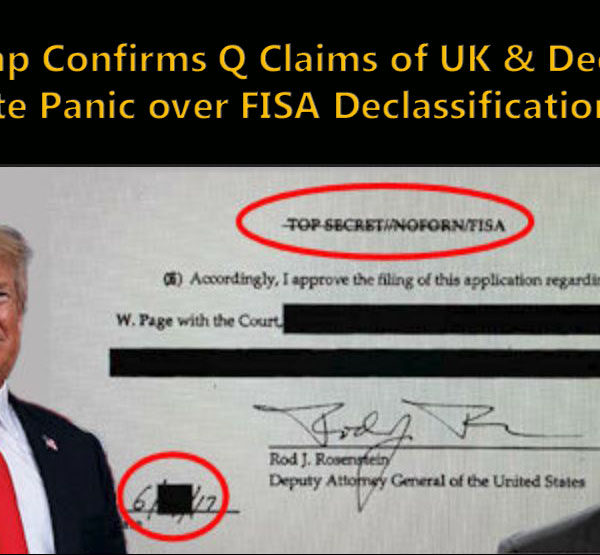 Donald Trump released a two-part tweet on Friday, September 21, which confirmed that he has been discussing with key US allies the release of unredacted versions of a Foreign Intelligence Surveillance (FISA) Court application filed in June 2017 to renew a permit for the US intelligence community to spy on individuals associated with the Trump administration and his 2016 Presidential campaign. The tweet followed Q posts from September 19 which described panic among key US allies related to the release of the unredacted FISA application.
Trump's admission follows his Presidential Directive issued on September 17 instructing the Justice Department and the Office of the Director of National Intelligence to declassify and release approximately 20 pages of the FISA Court application without redactions. Previously, the application was released in a heavily redacted form ostensibly to protect national security.
However, it quickly emerged that the redactions had nothing to do with national security. They were instead intended to save Deep State officials and key US allies from being exposed and embarrassed over the use of the Steele dossier as a justification to spy on Trump's campaign. Fox News analyst Greg Jarrett writes:
In July, a substantial portion of the wiretap warrant applications presented to the Foreign Intelligence Surveillance Court was declassified.  It turns out that no vital sources or methods were revealed in a way that jeopardized either national security or the FBI's secret investigative techniques.  Instead, we learned that much of the application to spy on a Trump campaign associate, Carter Page, was based on an unverified "dossier" that was funded by Hillary Clinton's campaign and composed by a British spy, Christopher Steele, who was fired by the FBI for lying. 
The concerns of Britain and Australia, in particular, is that the unredacted version will show how they and other key US allies were involved in the development and distribution of the unverified dossier through the Five Eyes agreement between the US, Britain, Canada, Australia and New Zealand.
Q has previously described how the Five Eyes agreement provided a mechanism for Deep State officials from the US, Britain, Australia and other Five Eyes nations to collude in fabricating the Steele dossier as an "insurance policy" in case Trump won the election.
An incriminating August 15, 2016 email from FBI counterintelligence agent Peter Strzok to an FBI legal counsel, Lisa Page, revealed he was part of a Deep State scheme to concoct an "insurance policy" in case Trump won the election – the Steele Dossier was its vital element:  
I want to believe the path you threw out for consideration in Andy's office that there's no way he gets elected — but I'm afraid we can't take that risk. It's like an insurance policy in the unlikely event you die before you're 40….
As a Q post will shortly reveal, Britain, in particular, is very concerned that the unredacted 20 pages from the June 2017 FISA application will show that it, rather than Russia, actually colluded with a Presidential campaign to affect the outcome of the 2016 election. But rather than Russia colluding with the Trump campaign, the real collusion was between Britain and the Hillary Clinton's Presidential campaign.
It's important to point out that classifying government documents with the purpose of protecting public officials from embarrassment or to hide lawlessness is actually a crime under Executive Order 13526 issued by President Barack Obama in 2009, as section 1.7 clearly states:
Sec 1.7. Classification Prohibitions and Limitations. (a) In no case shall information be classified, continue to be maintained as classified, or fail to be declassified in order to:
(1) conceal violations of law, inefficiency, or administrative error;
(2) prevent embarrassment to a person, organization, or agency;
(3) restrain competition; or
(4) prevent or delay the release of information that does not require protection in the interest of the national security."
Here is the first part of tweet issued by President Trump on September 21 relating to US allies calling him to discuss the FISA Court application:

Trump has acknowledged here that "Key Allies' called to ask not to release", and that there was a connection to the Robert Mueller Russia investigation, which was authorized by one of the signatories of the June 2017 FISA Court application, the current Deputy Attorney General Rod Rosenstein.
QAnon followed Trump's two-part September 21 tweet with a post on the same day identifying the key allies as Britain and Australia, which are particularly concerned about declassifying the redacted version of the June 2017 FISA Court application.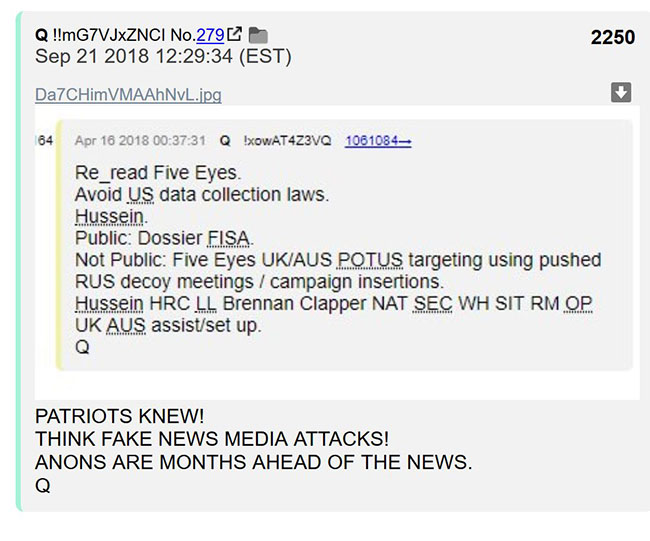 Significantly, Q identifies how Britain and Australia (UK/AUS) assisted the Obama White House in developing the "insurance policy" by facilitating the Steele dossier and its passage through the US political and intelligence systems. This helps explain why Deep State representatives from key allies (Britain and Australia) called Trump to get him to reverse his decision to declassify the 20 redacted pages from the June 2017 FISA Court application.
Apparently, Britain and Australia are most concerned about the fallout for the Mueller investigation if the person who authorized it had signed off on a FISA Court application that was misleading, if not unlawful. The release of the 20 redacted pages would apparently lead to Rosenstein having to either recuse himself from the Mueller investigation or even resign.
This is exemplified in a September 10 post by Q where Rosenstein's role in signing off on the 2016 FISA application on the basis of false intelligence data provided by Britain and Australia to the Obama Administration will force his resignation/recusal and/or removal of Rosenstein:
Q !!mG7VJxZNCI No.207
Sep 10 2018 12:41:01 (EST)
DECLAS OF FISA WILL INITIATE THE RESIGNATION/RECUSAL AND/OR REMOVAL OF ROD ROSENSTEIN.
DECLAS OF FISA WILL INITIATE THE 'AWARENESS' THAT ALL SIGNERS WILL BE [CURRENTLY] UNDER INVESTIGATION.
DECLAS OF FISA WILL FACTUALLY DEMONSTRATE WITHOUT ARGUMENT THE US GOVERNMENT, UNDER HUSSEIN, KNOWINGLY, PRESENTED FALSE EVIDENCE TO FISC IN AN EFFORT TO OBTAIN 'LEGAL' US INTELLIGENCE 'UMBRELLA' SURV OF POTUS [IDEN TARGET] FOR THE SOLE PURPOSE OF INFLUENCING THE 2016 ELECTION OF THE PRESIDENCY [NOT RUSSIA BUT HUSSEIN/HRC – PROJECTION] + SAFEGUARD AGAINST POSSIBLE LOSS OF POWER [FIREWALLS].
USE OF BACKCHANNEL SURV / SPY INSERTION [BODY 1, 2, AND 5] BY UK/AUS [PRIMARY] ACTIVATED UNDER DIR BRENNAN DIR CLAPPER W/ PDB REGULAR UPDATES + [LIVE STREAMING] WH HUSSEIN NON-OVAL [SITUATION ROOM] COORDINATION.
FISA [FULL] BRINGS DOWN THE HOUSE [WH].
Q
Q's post mentions that all that signed off on the FISA document are currently under investigation by a Grand Jury, and that the Obama administration's role, along with that of Britain and Australia will be exposed.
Q's final comment that full declassification of the FISA document will bring down the house, alludes to Rosenstein's forced resignation/recusal/removal will trigger the House of Cards built by the Deep State in moving forward with developing an "insurance policy" to undermine/subvert the Trump administration.
Indeed, in a  September 18 post, Q has said that Rosenstein's time is up and he will have to resign or be sacked as described in a linked article by Greg Jarrett:
Q !!mG7VJxZNCI No.263
Sep 18 2018 22:15:05 (EST)
http://www.foxnews.com/opinion/2018/09/18/gregg-jarrett-if-rod-rosenstein-defies-trumps-order-to-declassify-documents-should-be-fired.html
Goodbye, Mr. Rosenstein.
Q
Trump went on in part two of his September 21 tweet to describe how he had turned the request of the key US allies (Britain and Australia) over to the Inspector General of the Department of Justice (Michael Horowitz) for a final review.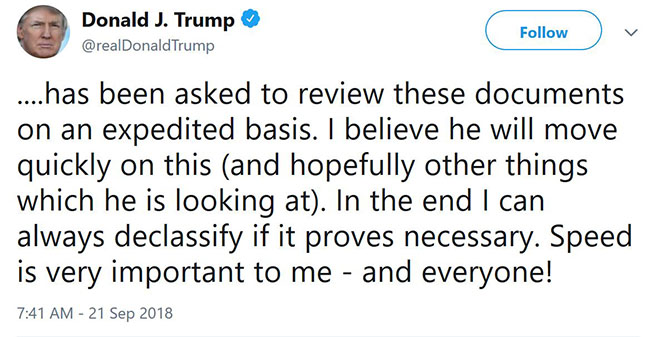 The two-part tweet is very significant since just over a day earlier, Q had posted that Deep State officials in Britain and Washington DC were in a panic over the prospect of the release of the unredacted version of the FISA application document.
Here's what Q posted on September 19:
Q !!mG7VJxZNCI ID: 72b088 No.3093117
Sep 19 2018 18:45:07 (EST)
PANIC IN UK
PANIC IN DC
PANIC IN UK
PANIC IN DC
Q
It's important to note that the above Q post appeared roughly 36 hours before Trump's two-part tweet acknowledging that he had been speaking with key US allies over the FISA Court document release. Such conversations between Heads of State/Government are highly classified and restricted to a very few. Only those with very senior level access in the Trump White House would have known about the conversations and their contents.
Q has demonstrated that they knew of the conversations, and were cleared to reveal the tone of Trump's conversations with Britain, Australia and other key allies as "panic" over the declassification of the twenty pages of the June 2017 FISA Court application.
This is an extraordinary public confirmation that Q is closely associated with the Trump administration, and that Trump and Q actually coordinated in their respective releases of tweets and posts.
In fact, the coordination between Trump's tweets and Q posts has been tracked by anonymous users and show a close correlation as Q acknowledged in the following post: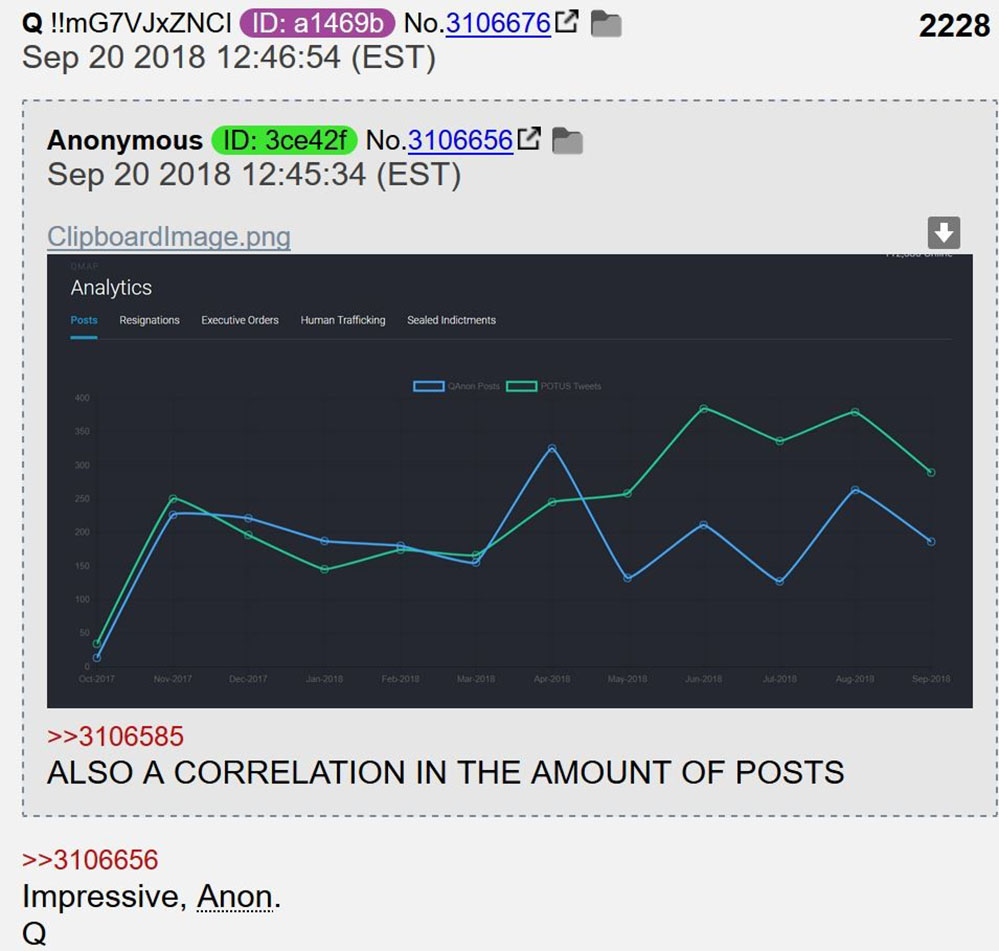 Trump's September 21 two-part tweet only adds to a compelling set of information showing that Q is working with the Trump administration and is not a LARP [Live Action Role Play] or disinformation campaign as claimed by some critics.
Trump's tweets and Q posts reveal that the Deep State is in a panic because the declassification of the 20 redacted pages of the June 2017 FISA court application will lead, at the very least, to the recusal of Rod Rosenstein from the Trump Russia investigation, and even his resignation as Q has predicted.
Furthermore, the impending release of the 20 redacted pages will almost certainly lead to Grand Jury indictments of all US officials involved in the "insurance policy" concocted by the Deep State to undermine and/or subvert the incoming Trump administration.
Exposure and unraveling of the Deep State's "insurance policy" to subvert the Trump incoming administration, will directly impact the Mueller investigation of Trump Russia ties, and likely lead to its demise.
The ramifications of the above developments are especially pertinent to Q's repeated posts referring to over 50,000 sealed Federal court cases, the vast majority of which involved sealed indictments against Deep State officials.
As discussed in a previous article, it is likely that many indicted public officials will be tried in military courts for subversion, as defined under the rules of the Uniform Code of Military Justice. Indeed, Rosenstein and others involved in the "insurance policy" may find themselves in military trials for subversion.
This would of course be a great concern to Deep State officials from Britain, Australia, Canada and New Zealand that assisted in the concoction of the Steele dossier, and channeling it through the US intelligence and judicial systems in a way to subvert the Trump administration.
The crimes committed by Deep State officials that is about to be exposed, and tried in civilian and military courts, according to Q's information, is going to be breathtaking. In addition to subversion of an incoming Presidential administration, Q has previously posted about systemic human rights abuses and corruption on a global level; pedophile rings involving senior politicians exploiting children; Satanic practices used to control powerful global elites and the Vatican; and even a cover up of secret space programs and extraterrestrial life.
Trump's two-part September 21 tweet appears to be part of a series of end game moves between the Trump Administration and the Deep State, which is getting major media attention as the battle over declassifying the FISA Court Application redactions comes to a climax.
In a stunning development late on Friday night, articles by major media outlets began appearing exposing comments by Rod Rosenstein in 2017 to secretly record conversations with Donald Trump in order to invoke the 25th Amendment, whereby Cabinet officials could remove hm from the Presidency.
The fallout from this negative media coverage will all but certainly lead to Rosenstein's resignation, recusal and/or removal just as Q predicted. Q succinctly expresses what to expect in the days ahead regarding declassification (DECLAS) and redaction (REDACT) of the 2017 FISA Court Application:
Q !!mG7VJxZNCI No.265
Sep 19 2018 17:19:53 (EST)
[RR] attempts to stall DECLAS and/or REDACT have FAILED.
Got popcorn?
Enjoy the show.
Q
© Michael E. Salla, Ph.D. Copyright Notice
[9/22/18 – Correction –  President Trump's September 17, 2018 Presidential Directive authorized the declassification of 20 redacted pages from a FISA Court Application made in June 2017, and not June 2016 as previously written. The June 2017 application was the fourth granted in a series that began in October 2016, which had to renewed every 90 days. Renewal applications were granted in January, April and July 2017. Thanks to an anonymous reader for pointing out the error]  
Further Reading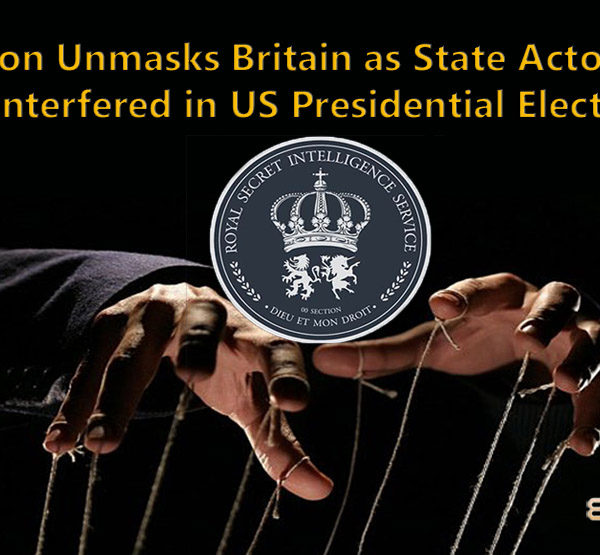 The military intelligence source QAnon has dropped another bombshell with the latest round of leaked classified information, which has been released with the tacit approval of the Trump White House. QAnon has revealed that contrary to popular perception and an ongoing criminal investigation led by Special Counsel Robert Mueller, it was senior government officials from the United Kingdom, rather than Russia, that interfered in the 2016 U.S. Presidential Elections.
QAnon has in previous articles been shown to be linked to a faction of U.S. military intelligence that recruited Trump to run for the U.S. Presidency in 2015. While the Deep State has leaking classified information to destabilize the Trump administration, Trump has responded in kind by authorizing QAnon to leak classified information that exposes the Deep State and its nefarious global activities.
On July 25 (post 1700), QAnon released the bombshell information by first posing a leading question and then went on to list different mechanisms by which this interference was attempted:
What if the UK gov worked hand-in-hand w/ the Hussein admin to sabotage the 2016 election?
Data collection.
Voice.
Video.
Bugging.
Creation of fake intel dossier using ex spy.
Co-sponsor insurance policy re: POTUS election. Co-sponsor insurance policy re: POTUS election.
What makes the scenario described by QAnon plausible is the nature of the Five Eyes agreement which makes it possible for the United Kingdom to gather intelligence on U.S. citizens and organizations, and then pass this on to U.S. officials. This practice is widely known as the means by which Five Eyes countries (U.S., Britain, Canada, Australia and New Zealand) routinely circumvent domestic laws preventing intelligence agencies spying on their own national citizens without due legal process.
While the Five Eyes agreement makes it possible for information gathered by partner intelligence agencies to be shared through official channels, QAnon has revealed that this sharing can also be achieved unofficially. QAnon has pointed out that former government officials with the right security clearance, can get access to intelligence information when traveling to another Five Eyes country, and no official record is kept.

On May 8 (post 1320), QAnon referred to Hillary Clinton traveling to New Zealand and gaining access to U.S. Intelligence files through the Five Eyes system.
Why is HRC in NZ?
Is NZ part of 5 Eyes?
Why is that relevant?
Suicide watch.
Q
Former or serving officials can subsequently share or leak this information through unofficial means, as Congressman Devin Nunes discovered when reviewing intelligence data used to launch the FBI investigation into the 2016 Trump campaign:
Normally, intelligence passed on from a member of the "Five Eyes" alliance — Australia, Canada, New Zealand, the U.K., and the U.S. — to another member comes through an official channel for intelligence sharing.
However, Nunes, upon reviewing the document that formally launched the FBI's investigation, said there was no intelligence shared through that official channel, meaning that the intelligence was shared through unofficial means.
QAnon is revealing that a number of US officials traveled to Britain to get access to Five Eyes intelligence information on the Trump Presidential campaign, which was then used to sabotage his campaign through a contrived narrative of Trump being secretly manipulated by Russia. This is consistent with what is known about the Christopher Steele Dossier which was produced through collaboration between elements of the British intelligence community and Obama administration officials.
QAnon listed some of the 32 U.S. officials that were part of this collective effort to derail the 2016 election regardless of the will of American voters:
[Peter Strozk]




LP. [Lisa Page]




No Name. [John McCain]




[James] Clapper.




[John] Brennan.




[Susan] Rice.




LL. [Loretta Lynch]




HRC. [Hillary Rodham Clinton]




BC. [Bill Clinton]




Hussein. [President Obama]




+22
QAnon has pointed out in particular that trips to London by John McCain, Peter Strozk and Lisa Page were done in order to gain intelligence data on the Trump campaign through the Five Eyes system, without leaving a paper trail.
It is more than coincidental that on July 23, two days prior to QAnon's above post, it was announced at a White House Press Conference that several former Obama administration officials, several of whom QAnon included in the above list, may have their security clearances revoked:
Sanders said the administration is reviewing clearances for former CIA director John Brennan, former FBI director director James Comey, former national intelligence director James Clapper, former CIA director Michael Hayden, former national security adviser Susan Rice and former deputy FBI director Andrew McCabe.
What gives plausibility to the above list of officials is the recent admission by James Clapper, former Director of National Intelligence, that President Obama authorized spying on the Trump Presidential campaign to investigate Russian collusion claims.
QAnon went on to describe how the Obama administration, along with the British government, actively colluded in framing Russia:
What if intel masked penetration(s) to frame Russia?
Crowdstrike?
Servers.
SR. [Seth Rich]
JA. [Julian Assange]
Why does the UK gov desperately want JA?
Think source files.
The more you know.
Q
QAnon is here referring to Julian Assange's knowledge that Seth Rich had access to Democratic National Committee servers, and was the real source for the files that were passed on to Wikileaks, not Russia as recently claimed by the Mueller indictment of 12 Russian intelligence officers
Clearly these are explosive claims, some of which are currently being investigated by U.S. Attorney John Huber with the assistance of the Inspector General of the U.S. Department of Justice. It is not known when Huber and the Inspector General will release their findings and begin prosecutions of those that have identified in thousands of sealed indictments.
However, what QAnon's information does clearly reveal is the thinking behind the Trump administration when it comes to dealing with historic allies such as the United Kingdom, who Trump and his military intelligence advisors believe played a key role in manufacturing the Russia collusion claims to subvert his Presidency.
QAnon's revelation helps explain Trump's unprecedented recent intervention in British politics where he supported a hard Brexit strategy for leaving the European Union, and undermined Prime Minister Theresa May's Brexit policy. More startling was Trump's endorsement of former British Foreign Secretary, Boris Johnson, who the President said would make an excellent Prime Minister.
Perhaps even more telling was Trump's behavior when meeting with Queen Elizabeth II. He broke Royal protocols in a manner that led some to claim that the Deep State/International Cabal was signaling its surrender to Trump.
It has long been known that Britain is a key player in the Deep State through its powerful financial institutions based in the City of London. One of the key figures in the City of London is Baron Jacob Rothschild who is the fourth Rothschild to gain the hereditary peerage established by Queen Victoria in 1885.
According to QAnon, the Rothschild family controls world wide assets of over two trillion U.S. dollars and forms the occult leadership of the Deep State, which actively practices Satanism and performs child sacrifices. The Deep State compromises aspiring politicians through pedophilia as documented in books such as The Franklin Coverup: Child Abuse, Satanism and Murder in Nebraska (1992) by a former State Senator for Nebraska, John DeCamp.
Therefore, it is very feasible that Deep State elements of the British establishment did set out to undermine the Trump Presidential campaign through manufactured evidence of Russian collusion, which was approved by President Obama and pursued by multiple officials in his administration as QAnon claims. The disturbing conclusion that emerges is that British government officials, rather than Russian intelligence officers, are most responsible for interfering in the U.S. Presidential process by contriving evidence and leaking classified information through the Five Eyes agreement.  
© Michael E. Salla, Ph.D. Copyright Notice
Further Reading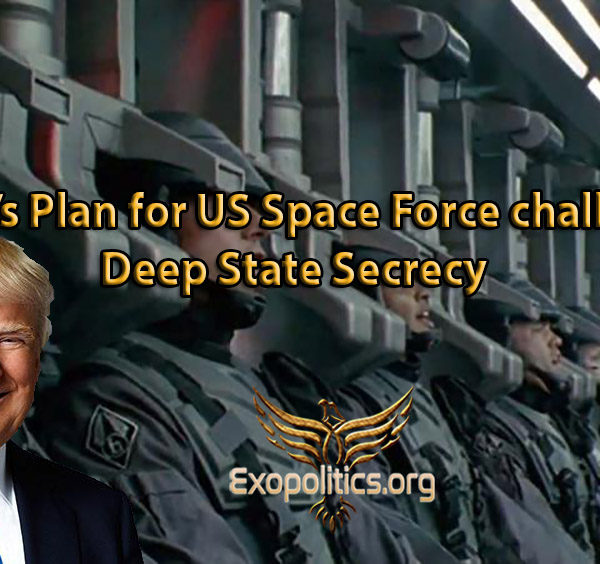 On June 18, President Donald Trump gave a speech where he called for the development of a United States Space Force that takes over current space functions of the U.S. Air Force. The proposed Space Force would become the sixth branch of the U.S. military, and would have equal authority to the USAF.
At the National Space Council meeting held at the White House, Trump said:
We must have American dominance in space… I'm hereby directing the Department of Defense and Pentagon to immediately begin the process necessary to establish a space force as the sixth branch of the armed forces…. We are going to have the Air Force, and we are going to have the space force. Separate, but equal. It is going to be something so important.
Trump then commanded General Joseph Dunford, Chairman of the Joint Chiefs of Staff, to "carry that assignment out."
Trump's stance is at odds with previous statements by the U.S. Air Force Secretary, Air Force Chief of Staff, and James Mattis, Secretary of Defense, who all came out in opposition to a Congressional initiative in 2017 to establish a Space Corps. Mattis wrote in a letter:
I oppose the creation of a new military service and additional organizational layers at a time when we are focused on reducing overhead and integrating joint warfighting efforts.
Trump's initiative thereby stands out since he has gone against the recommendations of his most senior military advisors.
As pointed out by one military analyst, Trump does not have the authority to create a new military service, only the U.S. Congress can do so. Trump does have, however, the authority to start planning for the creation of such a service as he demonstrated by ordering General Dunford to start the process.

There are multiple questions that arise from Trump's initiative. Why is he going forward on a plan that is opposed by his senior military advisors? How does the proposed Space Force mesh with whistleblower/insider claims that the Air Force already has a secret space program? Finally, what of additional claims that the U.S. Navy has a much more advanced Deep Space program with kilometers long space carriers that uses Space Marines as a fighting force?
In finding answers to such questions, it is important to understand that by ordering the creation of a Space Force, Trump is shaking the bureaucratic and corporate tree that hides the Secret Space Program that the Air Force runs along with the National Reconnaissance Office, the Defense Intelligence Agency and the National Security Agency.
Large aerospace companies such as Lockheed Martin, Northrup Grumman, Raytheon, General Dynamics, etc., supply the technologies and components for the Air Force's Secret Space Program. Consequently, the Military Industrial Complex/Deep State has played a major role in setting space policy due to its ability to manipulate Air Force officials through the supply and acquisition process.
In earlier articles, I've described a "limited disclosure" plan to reveal the existence of two or more space stations along with antigravity flying triangles (TR-3B) and other exotic spacecraft built by these corporations. Tom DeLonge's To the Stars Academy, also appears to be a limited disclosure initiative as previously explained.
The US Navy's secret space program is allegedly the most highly classified and advanced secret space program, and compartmentalization has been so successful that few Air Force officials believe that the Navy possesses such a program. One thing that has become clear though, is that the truth about the Navy's program will only be revealed after the USAF first discloses its Secret Space Program.
Based on my analyses of photographs of craft taken near MacDill Air Force Base, and the experiences of the photographer who interacted with the craft's occupants, it has become evident that US Air Force Special Operations Command provides the personnel for the USAF Secret Space Program.
Air Force Special Operations Command is one of the ten Major Commands that make up the USAF. Another Command central to space operations is Air Force Space Command. While Air Force Space Command handles logistics and technologies for space operations, AF Special Operations Command handles personnel.
Therefore, the real purpose in Trump proposing the Space Force is that he wants to accelerate the disclosure process by which the technologies and know-how that are used in the Air Force's Secret Space Program, are taken away from the multiple bureaucracies and corporations that secretly run it – the Military Industrial Complex/Deep State.
Trump wants the office of the chief executive, the White House, to play a direct role in setting the policy agenda for future space operations, which for decades have been set without any real oversight by the White House.
In the planning and creation of a U.S. Space Force, Trump has initiated a process by which he and the White House will play a more influential role in future space policy, which hitherto have been controlled by the USAF Secret Space Program and the Military Industrial Complex/Deep State.
The last President to confront the Military Industrial Complex/Deep State in such a brazen way over advanced aerospace technologies (UFOs) was John F. Kennedy with his twin memoranda on November 12, 1963, initiating joint space and lunar operations with the Soviet Union. The tragic outcome for President Kennedy is well known, I predict that Trump is likely to have more success with his Space Force initiative.
© Michael E. Salla, Ph.D. Copyright Notice
[Note: Audio Version of above article is available here or see below]
Further Reading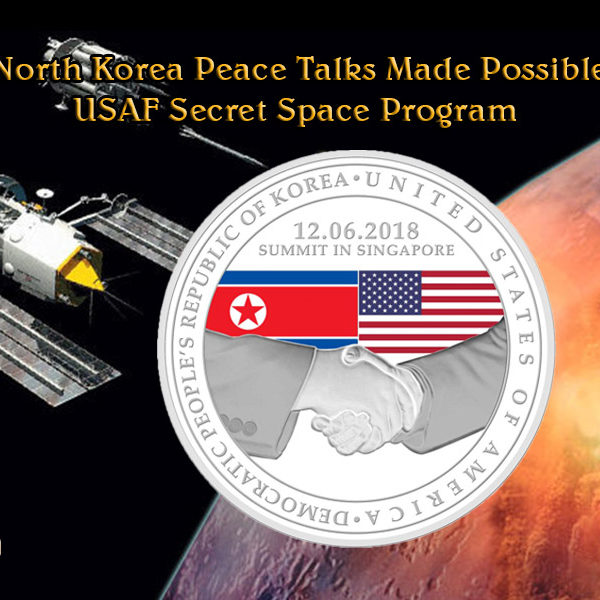 On June 12 President Donald Trump meets with North Korea's supreme leader, Kim Jong-Un in Singapore to resolve the confrontation over the latter's nuclear weapons program. The on-off-on again meeting has been a surprise to many believing that the bellicose language used by both leaders throughout 2017 was a sure sign that a nuclear confrontation was inevitable.
During Kim's January 1, New Year's Day address, he had announced that North Korea's nuclear weapons program was completed with the successful testing of a hydrogen bomb and an intercontinental ballistic missile, the Hwasong 15. North Korea was now capable of not only launching nuclear armed ICBM missiles into U.S. territories such as Guam and Hawaii, but was also capable of hitting the U.S. mainland.  
On January 17, South Korea announced that a diplomatic breakthrough had been reached with North Korea. The two Koreas would march together at the upcoming February 9-25 Winter Olympics, and field a joint ice hockey team.
This was followed a few weeks after the end of the Olympics, by Kim Jong-Un's March 6 offer to put his nuclear weapons program on hold and start candid talks with the U.S. Trump immediately accepted Kim's offer, which had been mediated behind the scenes by senior South Korean officials.
Exactly why North Korea decided to reverse its bellicose policies, improve relations with South Korea, and enter into denuclearization talks after completing its nuclear weapons program has left many media sources puzzled.
One explanation is that the talks are solely due to warming ties between North and South Korea. Another is that North Korea is desperate for cash after years of punishing economic sanctions that have been very effective.
Some believe that Kim has launched the meeting merely to gain time and does not intend to follow through on any agreements reached at the talk. Yet another explanation is that Trump is setting Kim up for failure in order to justify future military actions against North Korea, where Kim will be scapegoated as the villain.
What multiple media sources have not considered is whistleblower testimonies revealing a deeper dynamic at play at the U.S. North Korea summit.
On October 7, 2017 Trump issued two tweets where he gave a stark warning about what his administration was planning for North Korea:

Trump's inference was clear, a massive military strike was being planned to destroy North Korea's military and nuclear infrastructure. Such an operation would require advanced weapons systems that could very quickly destroy much of North Korea's military infrastructure in order to prevent it from retaliating against South Korea, Japan, or even the U.S. itself.
In a previous article, I pointed out that the kind of weapons systems required to take out North Korea's nuclear infrastructure would have to be orders of magnitude more powerful than those used in the air wars against Iraq in 2003 and Serbia in 1999.
The U.S. would have to achieve its strategic goals in a matter of minutes, rather than weeks in order to prevent retaliatory nuclear strikes that could kill millions. To do so, Trump was ready to authorize the use of highly classified space based weapons against North Korea.
At the official level, space based weapons are non-existent and are merely being planned for the future.  However, whistleblowers/insiders have revealed the existence of operational space weapons such as "Rods of God", which drops large rod-like projectiles from space with pinpoint accuracy and devastating results.
The effects of a "Rods of God" space weapon was depicted in the movie G.I Joe 2 according to Corey Goode and Emery Smith in a recent interview with David Wilcock:
David… What do you feel about the movie "G.I. Joe"? And did you have any . . .
Emery: I do recall seeing that. I don't remember it too well, but I do recall seeing it and connecting the dots, we'll say. And I think there was a lot to it at the time. I remember watching it and saying, "Wow! Here they are just coming blatantly out." ,,,
David: They're doing these beautiful visuals in the movie with computer animation.
Corey: Oh, yeah, well, especially the second one when they did the Rods from God attacks .. . . on the Earth when that's exactly what we're looking at in the North Korea thing.
Emery: Right. Right. Interesting. I didn't see the second one.
David: They're telephone-pole-sized pieces of tungsten that you can drop onto the Earth, and just gravity causes a very, very severe explosion that can devastate a huge amount of space.
Emery: Oh, yes. Yeah.
David: And he had talked about that. And I only watched the second "G.I. Joe" film recently, and I couldn't believe that it was in there.
Emery: Wow! Yeah, that's pretty amazing for them to blatantly come out and expose that classified information, but we do start to see that now all the time with the movies are giving tidbits.
In an earlier interview, I asked Goode what his sources had told him about the space weapons that were planned to be used against North Korea, he replied:
I would expect a number of EMP detonations over NK [North Korea] while at the same time "Rods from God" [RFG] projectiles would be released from orbit. It should be noted that North Korea has taken extreme measures to harden their bunkers and systems against EMP attacks.  
Each RFG Platform releases 12 projectiles the size of telephone poles. These projectiles are made of Tungsten and are coated with ceramic and have a guidance system similar to the JDAM conventional bombs.  
The existence of a U.S. Air Force run secret space program with space based weapons technologies is supported by photos taken on October 23, 2017, in the vicinity of MacDill Air Force Base, Tampa, Florida, which showed a rectangle shaped UFO.
The photographer, JP (who I have known since 2008), claims he had been earlier taken inside the rectangle UFO, and had been informed that it was a weapons platform. He says that he witnessed uniformed military personnel wearing the insignia of U.S. Air Force Special Operations who could operate the weapons system.
Trump's secret plan to use "Rods of God" and other space based weapons against North Korea had greatly worried Kim, but it was the Hawaii ballistic missile alert on January 13, which took him down the path of cooperation. The missile alert coincided with Kim's decision to begin secret talks with South Korea to improve relations through the 2018 Winter Olympics, which was officially announced only four days later, January 17.
So what happened during the Hawaii ballistic missile alert that made Kim seek cooperation with South Korea as a prelude to offering genuine denuclearization negotiations with the Trump administration?
On Saturday morning January 13, residents of the Hawaiian Islands received an emergency alert that warned of an incoming ballistic missile and instructed everyone to take cover. This is what appeared on peoples' cell phones at 8:07 am local Hawaii time: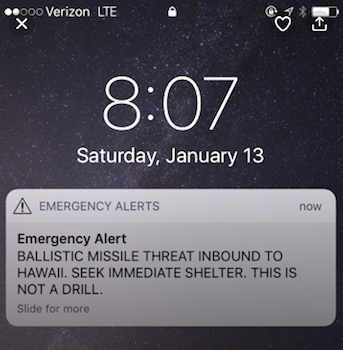 Multiple sources claiming that a ballistic nuclear missile had indeed been intercepted, and a cover up was underway were analyzed in my first article on the incident. My second article pointed to a rogue Deep State/CIA faction that used a boomer submarine to create a false flag attack, which was intended start a war with North Korea.  
My third article on the incident described a U.S. Air Force run secret space program that had used its deep space platforms to shoot down the ballistic missile that had been launched. In my fourth article, I pointed out how the whistleblower group QAnon, which is closely tied to the White House, had confirmed that the Hawaii missile alert had been a real false flag attack, and that the goal was to frame North Korea as the culprit.
Essentially, once Kim realized that he had been betrayed by the Deep State/CIA faction that had secretly helped him develop a ballistic nuclear weapons program, he decided to abandon his nuclear weapons program and bellicose rhetoric against President Trump.
Consequently, the June 12 Summit marks a genuine turning point in U.S. North Korea relations. There is a real possibility that agreements will be reached to formally end the Korean War, start a genuine Korean unification process, and even lay the foundation for a U.S. military withdrawal from the Korean peninsula.
The back story as to how a Secret Space program was instrumental in bringing about the US North Korea Summit through the threatened, and later actual, use of its space based weapons platforms, is something that will be eventually revealed through official disclosure of these highly classified USAF programs.
© Michael Salla, Ph.D. Copyright Notice
Further Reading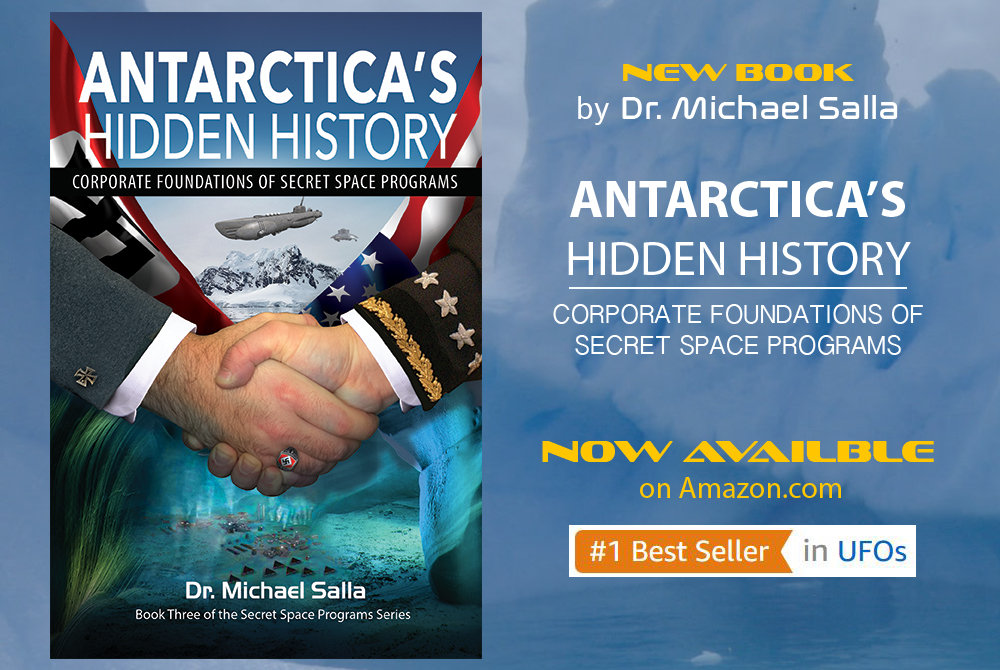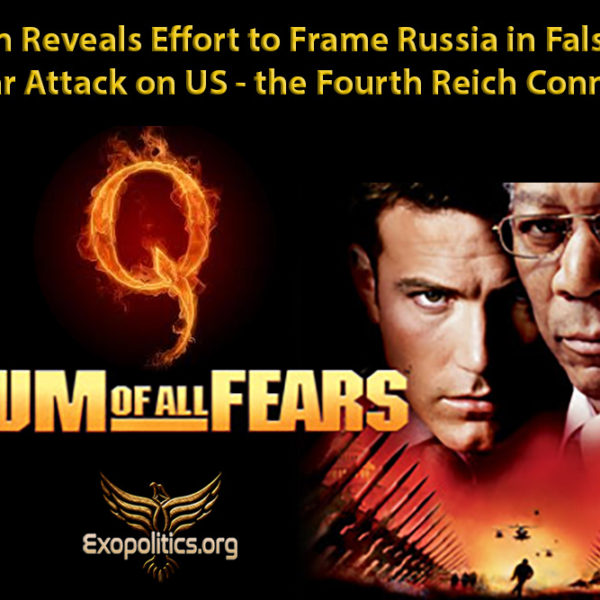 QAnon has repeatedly referred to the movie the Sum of All Fears in posts dating back to November 2017 that suggest the Deep State is involved in an effort to foment a nuclear false flag attack on the United States. In the most recent post QAnon explicitly says that a nuclear weapons facility being secretly assembled in Syria would use uranium that could be linked to Russia.
QAnon revealed that after a false flag nuclear attack on US territory, the uranium would be traced back to Russia, and the stage would be set for forcing the US military to launch a retaliation that would precipitate World War III.
Before examining QAnon's posts, it's worth repeating that the consensus of many analyzing his/her posts is that QAnon represents a group of very senior military intelligence officials working with the Trump Administration. According to Dr. Jerome Corsi, it was a group of three military generals that approached Trump to run for President in 2015, in order to help the US break free from Deep State control and prevent covert efforts to orchestrate World War III.
QAnon's posts reveal the inner thinking of senior military intelligence officials connected to the Trump White House. The posts provide the general public a unique opportunity to fathom what is really happening in the rarefied world of military intelligence and special operations, despite mainstream media efforts to distract the public through fake news reports.
In the movie, The Sum of All Fears, the US and Russia come to the brink of war when a nuclear device is detonated in the city of Baltimore. The nuclear attack is blamed on Russia and the world stands on the brink of World War III until the movie's main protagonist, a CIA analyst/Ben Affleck, shows the uranium used for the device was in fact a stolen US nuclear device.
Here's what QAnon wrote on April 30: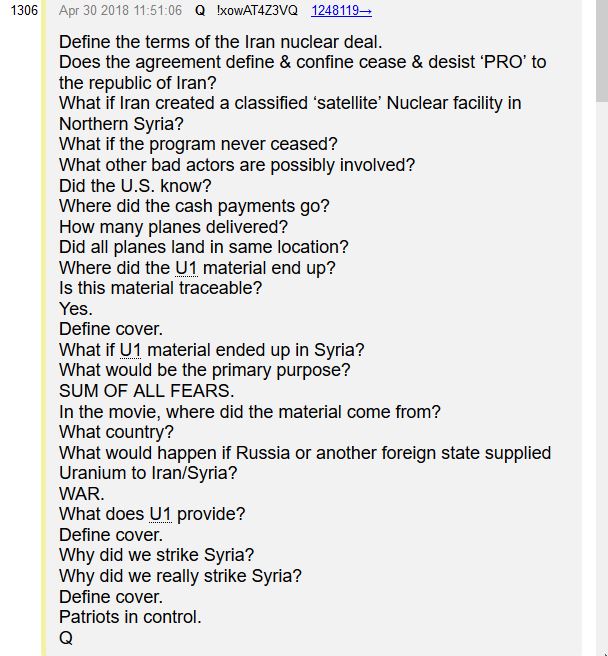 There is much detailed intelligence data contained in this April 30 post that needs to be unpacked.
First, QAnon tells us that Iran had secretly built a nuclear facility in northern Syria:
What if Iran created a classified 'satellite' Nuclear facility in Northern Syria?
What if the program never ceased?
What other bad actors are possibly involved?
The term "bad actors" is a reference to rogue operators that are linked to the Deep State, who enabled this nuclear facility to be secretly assembled. Presumably, Iran's and Syria's leadership was being tricked, manipulated or blackmailed, into building this secret nuclear facility that would be controlled by shadowy individuals linked to the Deep State.
It's worth pointing out that QAnon has repeatedly said that the Deep State involves a global Satan worshiping group linked to the Rothschild family. This group uses its vast wealth and occult power to compromise politicians and elites around the world, which are subsequently controlled to do the Deep State's bidding.
QAnon goes on to say that the nuclear material being used in this satellite Nuclear facility in Syria had been arranged by the Deep State:
Where did the U1 material end up?
Is this material traceable?
Yes.
Define cover.
What if U1 material ended up in Syria?
What would be the primary purpose?
SUM OF ALL FEARS.
Here QAnon asserts that the Uranium One (U1) deal reached between the Obama administration and Russia back in 2009, when Hillary Clinton was Secretary of State, was designed to supply Russia with uranium that could be traced back to the US. The Deep State plan was to use the U1 uranium at the secret nuclear facility in Norther Syria, to build a nuclear device that would be detonated in the US.
The next part of the April 30 post says:
In the movie, where did the material come from?
What country?
What would happen if Russia or another foreign state supplied Uranium to Iran/Syria?
WAR.
What does U1 provide?
Define cover.
In the movie the uranium came from a US source. In the secret Iranian nuclear facility in northern Syria, the U1 uranium sold to Russia by the Obama administration, provided a means of incriminating Russia. According to QAnon, this would have led to WAR – a military retaliation by the US covertly planned to escalate to World War III.
QAnon's next reference is important for understanding the real target of the US, French and British military strikes into Syria on April 14:
Why did we strike Syria?
Why did we really strike Syria?
Define cover.
Patriots n control.
Q.
QAnon is telling us that the chemical weapons justification used by President Trump to authorize the strike was a charade, a cover. The US military was really targeting the secret nuclear facilities ostensibly controlled by Iran, but were in fact Deep State assets.
This would help explain why the Russians stood down in the US coalition attack on its ally, Syria. Russia was briefed in advance, and very likely approved the plan to take out the secret Iranian nuclear facility which it could not do itself given its alliance with Iran in the Syrian Civil War.
Furthermore, in the movie, the actors involved in the false flag attack is connected to a secretive neo-Nazi group. In a March 10 post, QAnon also links the effort to frame Russia in a nuclear attack on the US to a secretive Nazi group.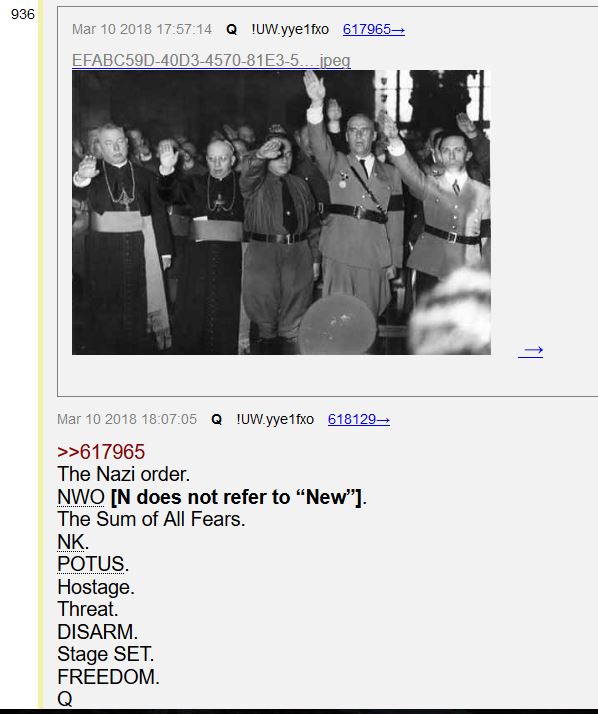 Here QAnon is suggesting that the North Koreans had likewise been helped by a Deep State/Nazi group that had supplied it secret nuclear assistance. After Kim Jong-Un realized that the Deep State had betrayed him by attempting to frame North Korea in a failed nuclear attack on Hawaii, the North Koreans decided to end their cooperation with the Deep State.
The failed false flag attack on Hawaii was therefore the real reason for North Korea's change of heart and decision to cooperate with President Trump. As discussed in a previous article, the U.S. military shot down the ballistic missile intended to frame North Korea, and stood down its forces rather than retaliate against the North Koreans.
This is the meaning of the stage being set for "FREEDOM" for North Korea. Apparently, the same thing is happening now in Syria and Iran, by the Deep State's Iranian satellite nuclear facility being destroyed in the US military strike.
The picture that is emerging from QAnon's April 30, March 10 and other posts is that the repeated references to The Sum of All Fears movie is revealing a secretive effort by the Deep State to contrive a nuclear war through a false flag attack on the US.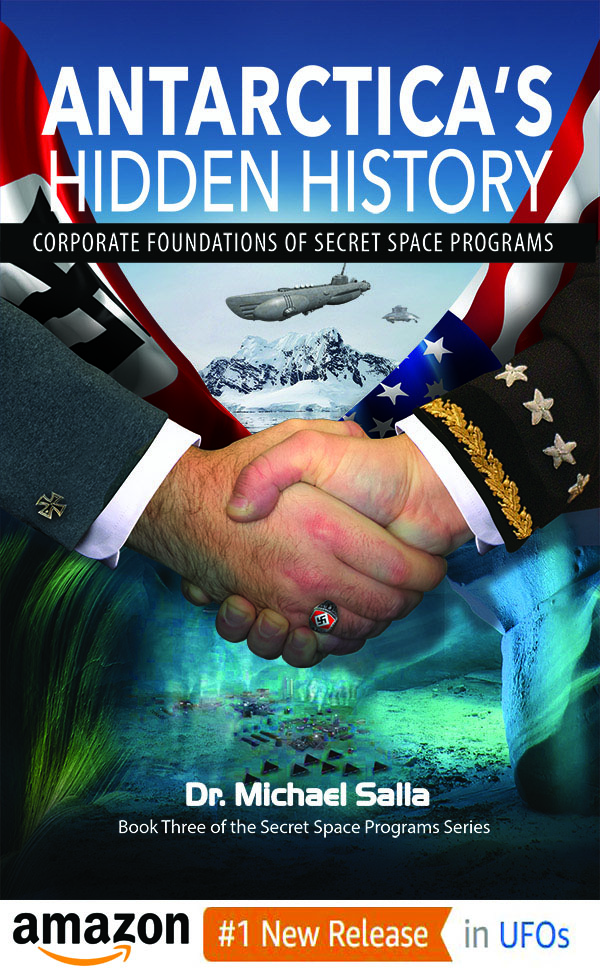 QAnon's information here dovetails well with my own research into a breakaway World War II Nazi group linked to occult secret societies that established underground facilities in South America and Antarctica.
This occult led Nazi group established a Fourth Reich possessing highly advanced weapons and aerospace vehicles that is a key pillar of a global control system established by Deep State Satan worshipers.
If I am interpreting QAnon's posts correctly, then it is clear that The Sum of All Fears movie was a Deep State initiative to hide the truth in plain sight, which is a well-established occult principle.
QAnon is telling us that there is a global network of Deep State actors who are Satan worshipers that work closely with a secretive Nazi group that survived World War II. This Dark Alliance is intent on fomenting a catastrophic World War. Recent events in Syria and North Korea, firmly point to Presidents Trump and Putin secretly cooperating to put an end to these evil Deep State plans.
© Michael E. Salla, Ph.D. Copyright Notice
Further Reading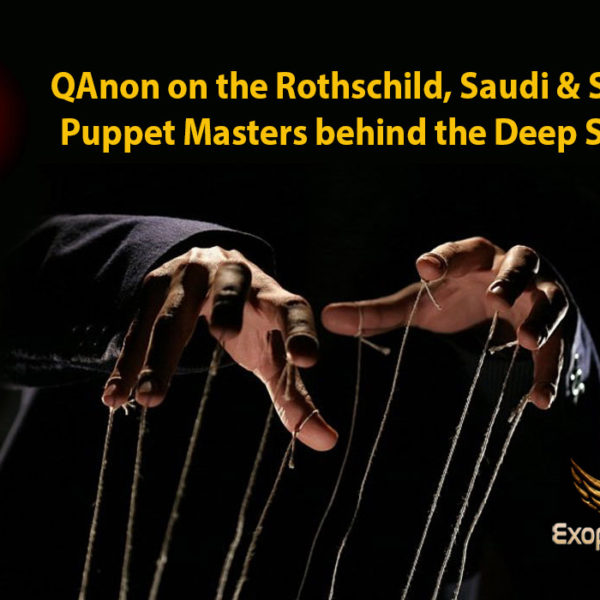 There has been a number of important developments within the U.S. that indicate how ferocious the behind the scenes battle has become between President Donald Trump and senior Deep State officials embedded within the Federal bureaucracy. The most telling struggle involves the April 9, 2018 FBI raid on Trump's long time personal attorney Michael Cohen, and the Federal Judge appointed to hear Cohen's case.
It's worth highlighting that after the early morning raid on Cohen, that same evening, Trump was visited by U.S. military leaders in a powerful show of support emphasizing that they had his back despite his immediate concern over what the raid could mean for the Trump business empire. Significantly, they were photographed with 9 assembled on his right and 11 on his left, in a veiled reference to 911 being a false flag attack known by the military to have been orchestrated by the Deep State.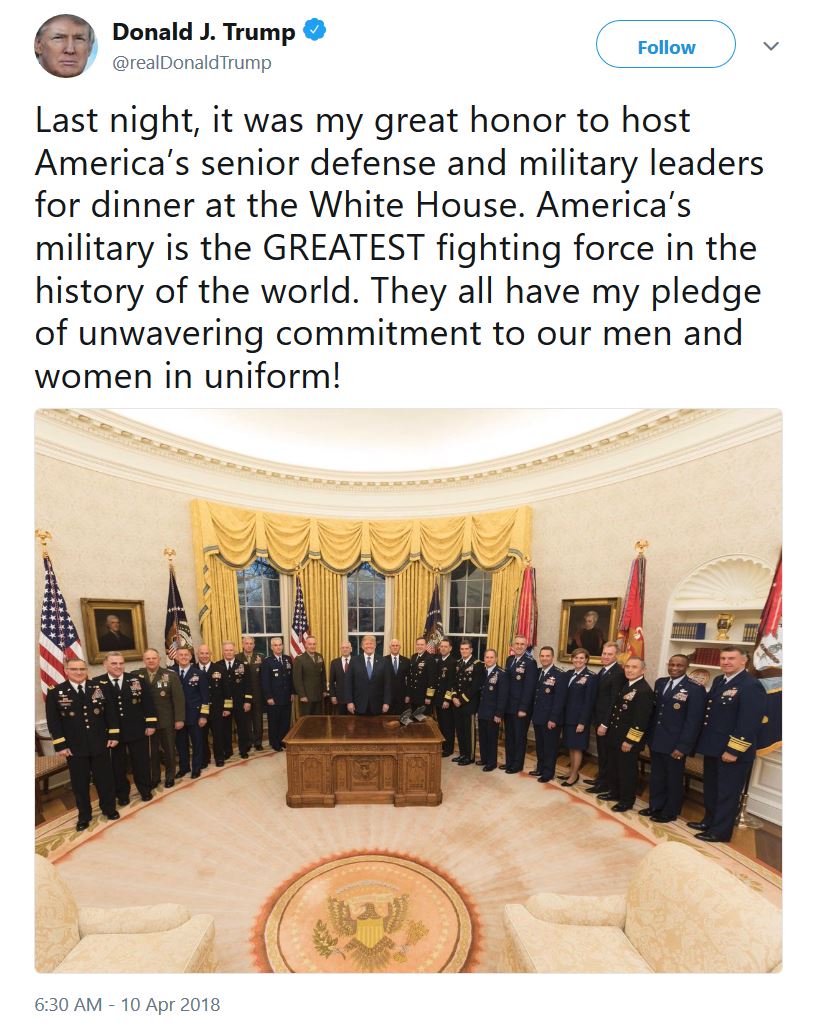 As pointed out in a previous article, QAnon is a group of U.S. military intelligence officials working with the Trump administration to expose the Deep State, and to dismantle its hold over the U.S. political system. In 2015, Trump was recruited by this group of military officials to prevent a coup d'etat , according to best-selling political author Dr Jerome Corsi and others.
It was this group of military intelligence officials that neutralized a number of secret Deep State efforts to stop Trump from being inaugurated after his surprise November 8, 2016 election victory. These efforts have been meticulously detailed in Corsi's book, Killing the Deep State.
The raid on Trump's personal attorney marked a dramatic escalation in the Deep State's efforts to undermine the Trump administration. The raid almost certainly provided the Deep State with damaging material about his business empire that could be used to blackmail Trump despite the support he continues to receive from U.S. military intelligence.
The raid on Cohen occurred less than 24 hours after the April 8 false flag event was orchestrated in Syria, which pinned the blame for a chemical weapons attack on the Assad regime. It's highly likely that the Deep State demanded that Trump attack Syria to forestall incriminating material being made public and/or his business empire being scrutinized.
Consequently, the limited missile strike on April 14 was carefully planned by Trump and U.S. military intelligence to satisfy Deep State demands, while avoiding any direct confrontation with Russian forces that could precipitate World War III, either in Syria, or later in Iran. Furthermore, President Putin of Russia was made fully aware of Trump's quandary and chose not to retaliate against U.S. military forces responsible for the missile strike.
So who is behind the Deep State? Who are the puppet masters? And what role does President Putin play in helping Trump deal with the Deep State's puppet masters?
According to QAnon, we need to follow the money trail to begin getting answers to these questions. In a November 11, 2017 post, QAnon declared: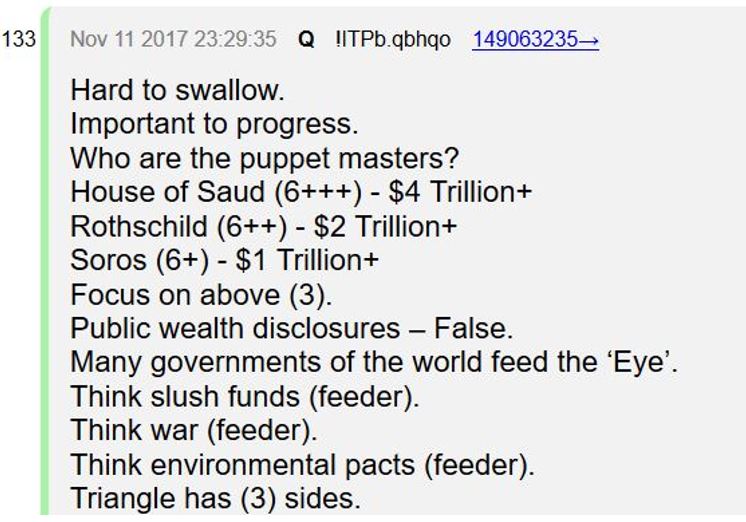 It's worth beginning with the oldest of this list of puppet masters – the Rothschilds whose influence dates back to their successful financing of the British Empire in the Napoleonic wars. Due to the Rothschild family's astute judgement in loaning funds to the British and other Monarchical opponents of Napoleon, they became fabulously wealthy after Napoleon's defeat.
The Rothschilds were also rewarded by their grateful monarchical debtors with national honors and aristocratic titles that quickly elevated key family members into public prominence throughout the 19th century.
QAnon's estimate of the Rothshild family's cumulative wealth coincides with the upper range of Investopedia's estimate of between $350 billion to US$2 trillion, as of March 2016. The lower range of many official estimates are false, according to QAnon, the true net wealth of the Rothschilds is closer to $2 trillion.
Similarly, Investopedia estimates that the House of Saud's wealth is close to $1.4 trillion, but QAnon is telling us that it is closer to $4 trillion. Given the size of the Saudi Royal family; 15,000 members, with 2000 holding the most power and wealth, the cumulative wealth may in fact be much closer to QAnon's estimate.
When it comes to George Soros wealth, the official estimate of $24 billion, is once again, much lower than what QAnon is telling us.
As a successful hedge fund manager, however, Soros controls far more than his personal worth, placing the total assets he controls closer to the $1 trillion claimed by QAnon.
So how does the Rothschild family, along with the House of Saud and George Soros, use their enormous accumulated wealth of $7 trillion to pull the financial purse strings of politicians and national elites all over the world?
QAnon provided an answer in a December 7, 2017 post describing how the finances of the Rothschilds, Saudis (SA) and Soros are used for complementary world-wide control functions: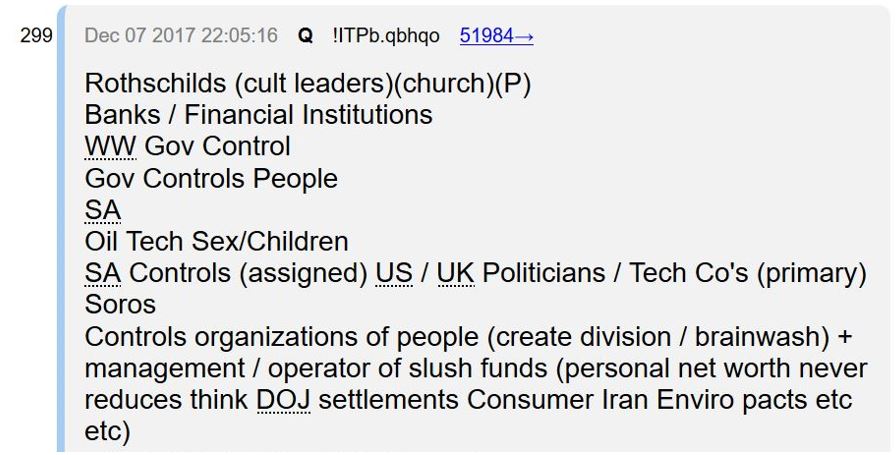 The reference to the Rothschilds as "cult leaders" and exercising influence over the church is highly significant. In 1832, the Rothschild loaned money to the Vatican, which led to the Rothschilds gaining great influence over the church through its dependence on international financing. A  dependence which has had a corrupting influence on the Church, as pointed out by researchers such as Dr. Paul Williams, author of Operation Gladio: The Unholy Alliance between the Vatican, the CIA, and the Mafia.
In addition, the Rothschild family has a controlling interest in a vast network of central and private banks, which gives them enormous global influence. Predictably, this financial influence can be used to manipulate politicians all over the planet through campaign contributions. This is the foundation for the Rothshild's worldwide government control, as QAnon tells us.
What gives credence to QAnon's reference to the cult and financial power of the Rothschilds is Dr. Bill Deagle, a former physician with U.S. Space Command, who was mysteriously approached by Guy De Rothschild, who claimed to be the "Pindar", the CEO of Earth Inc.

De Rothschild displayed enormous occult powers according to Deagle, corroborating QAnon's reference to the Rothschilds as cult leaders. What kind of cult then is he referring to? I will return to this question in Part 2, after examining the functions QAnon ascribes to the other two puppet masters, House of Saud and George Soros.
In his December 7, 2017 post, QAnon referred to Saudia Arabia (SA) as being in control of oil technology, sex trafficking of children, US/UK politicians and major technology companies.  
It is not all that surprising that the House of Saud is listed by QAnon as a puppet master, since it has accumulated enormous wealth (officially US$1.4 trillion) due to the oil reserves that it has controlled for decades in Saudi Arabia. Importantly, QAnon is telling us that the House of Saud has used its wealth to secretly control the U.S. and British political systems through campaign contributions and outright bribery.
This is perhaps nowhere better illustrated than in the September 11, 2001 attacks where 16 of the 19 hijackers were Saudi citizens, yet it was Afghanistan rather than Saudi Arabia that was invaded by the U.S. and its NATO allies!
A subsequent 911 Commission Report authorized by the U.S. Congress, which was released in 2002, hid the Saudi involvement by classifying 28 pages. It was only on July 15, 2016 that the Commission's classified pages were publicly released with details of the Saudi officials involved, which included its then Ambassador to the U.S. Prince Bandar, who funded at least two of the hijackers.  
Arguably, it was this release that led to the extraordinary events in Saudi Arabia in early November 2017, where Crown Prince Muhammed bin Salman jailed prominent members of the Royal Family and senior Saudi officials for corruption. Those arrested included Prince Bandar, the most senior of the Saudi officials implicated in the 911 attacks.
It appears that Prince Salman took preemptive action to clear the way for the truth about 911 eventually being made public by jailing and shaming Saudi officials implicated in the false flag attack. 
Additionally, QAnon tells us that Saudi Arabia has been long linked to child and sex trafficking. What are the children used for? Aside from the obvious sex and labor abuses, this raises the more troubling practice of child sacrifice. I will return to this when the Rothschild cult leadership issue is discussed in Part 2.
This takes us the third of the puppet masters identified by QAnon.
George Soros is best known for having successfully bet against the British Pound in 1992, and making approximately US$2 billion in the process. If Soros' cumulative wealth, through his hedgefund is close to $1 trillion, along with secret coordination with the Rothschild and Saudi family, then it becomes easy to understand how Soros could have successfully opposed the Bank of England in his currency speculation.
Soros, according to QAnon, is responsible for manipulating public opinion in directions favored by the Deep State. Through his Open Society Foundation, Soros has been involved in secretly funding dissidents and political opponents that have led to mass movements that have toppled many political regimes.
In addition to his prominent role in toppling Eastern European communist states, Soros' Open Society played a prominent role in the Arab Spring movement, and more recently in catalyzing mass domestic opposition to the election of Donald Trump.
Slush funds have been created and cleverly used to fund "progressive" organizations that serve Deep State agendas in the U.S. This became clear in July 2017, when the Department of Justice under Jeff Sessions began an investigation of slush funds generated from corporate penalties ordered by judges in Federal lawsuits. These funds were being directed to "progressive organizations" opposed to the Trump administration.
Finally, it's important to point out that the judge appointed to oversee the case involving Michael Cohen is U.S. District Judge Kimba Wood, who officiated at George Soros' wedding in 2013. Judge Kimba's close relationship with Soros clearly points to her being a Deep State asset who has been placed in this important position to  directly threaten the Trump business empire.
Now that the enormous financial assets controlled by the Rothchilds, Saudis, and puppet masters, Soros has been examined, now I can return to QAnon's claim that the Rothschild are the head of a worldwide cult.
Continued in Part 2.
© Michael E. Salla, Ph.D. Copyright Notice
Further Reading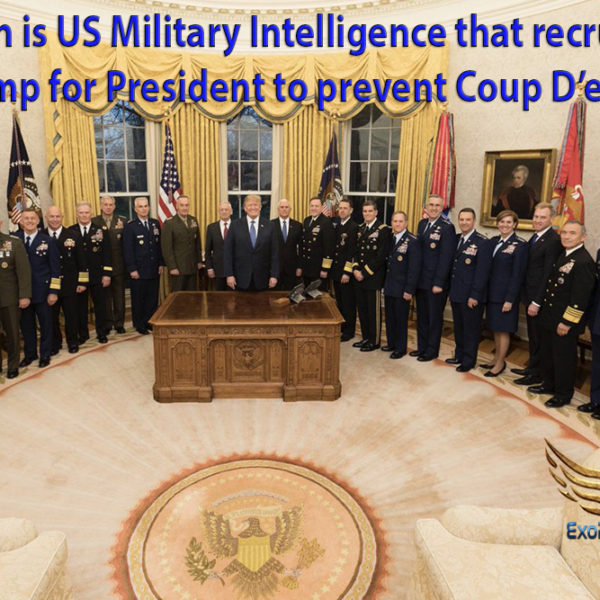 According to veteran investigative reporter and best selling author, Dr. Jerome Corsi, he was approached three years ago by a group of generals and told that Donald Trump had been recruited by U.S. military intelligence to run in the 2016 Presidential elections, and subsequently help remove corrupt Deep State officials from positions of power. Corsi claims that QAnon represents the same group of senior military intelligence officials who are exposing the Deep State corruption and officials involved in a history of treasonous actions against the U.S. Republic.
This is what Corsi said at a meeting on April 11, which also featured the founder of InfoWars.com, Alex Jones:
About three years ago a group of Generals came to me, and it was explained to me that they were ready to conduct a coup d'etat. They were ready to move Barack Obama from office with military force. And then a few weeks later I got another call and said they were reconsidering.
You know why they were reconsidering? [audience calls out answers] Because they talked to Donald Trump, and Trump had agreed he would run, and they agreed that if he would run, they would conduct their coup d'etat as a legitimate process, rooting out the traitors within government.  And that pact between the military and Donald Trump has held, as we have been interpreting and watching, and Alex has been following QAnon.
 QAnon is military intelligence and close to Trump, and the intelligence we've getting, that we've explained on Infowars, really is a lot of the inside script.
While Corsi didn't name the generals or provide hard evidence for his startling claim, an examination of public comments by President Trump, QAnon and related political events do make Corsi's extraordinary claim very plausible.
It's important to note that Corsi's speech happened only a day after a tweet by President Trump featuring him with 20 senior U.S. military officials who dined with him the previous night: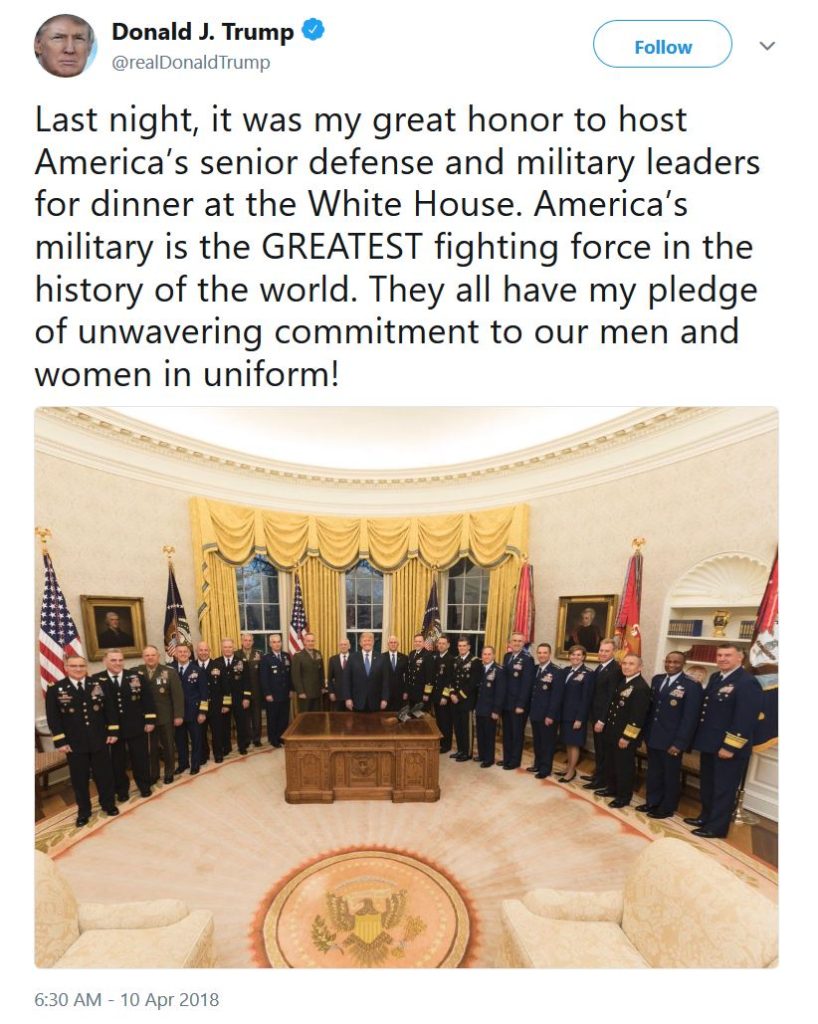 Only hours after Trump's tweet, QAnon posted a message commenting about the photo's significance: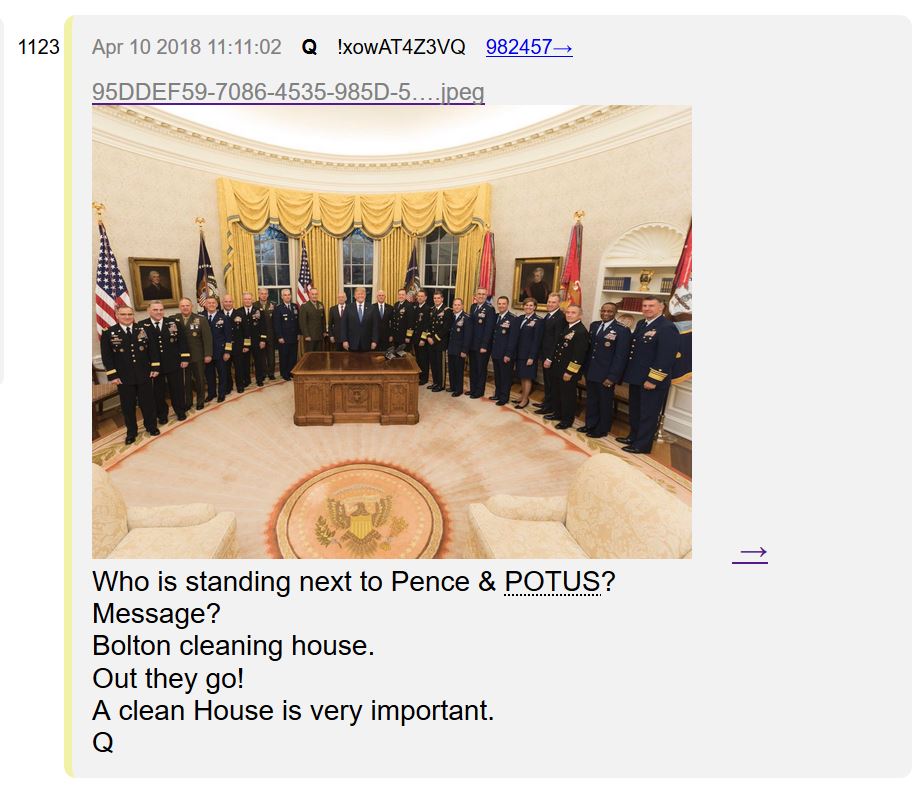 In the photo, the man next to Vice President Pence and Trump is Admiral Michael Rogers, the head of the National Security Agency. It was Rogers who travelled to Trump Tower on November 17, 2016, a week after the Presidential election, without the knowledge of his superiors in the Obama administration.
The next day, the Washington Post ran a story saying that senior Defense and Intelligence officials in the Obama administration were aghast at Roger's action:
In a move apparently unprecedented for a military officer, Rogers, without notifying superiors, traveled to New York to meet with Trump on Thursday at Trump Tower. That caused consternation at senior levels of the administration, according to the officials, who spoke on the condition of anonymity to discuss internal personnel matters.
The Washington Post went on to report that a recommendation had been previously made to President Obama to remove Rogers in October 2016 by James Clapper (Director of National Intelligence) and Ashton Carter (Secretary of Defense). This coincided with a FISA court approving a request made by President Obama for his administration to spy on Trump's campaign.
Given recent disclosures about FISA court orders approving the Obama administration spying on Trump, the timing suggests that Rogers had travelled to New York to warn Trump that the intelligence community were spying on him under the authority of a FISA court order. This is how one analyst explained the sequence of events:
NSA Director Admiral Mike Rogers didn't want to participate in the spying scheme (Clapper, Brennan, Etc.), which was the baseline for President Obama's post presidency efforts to undermine Donald Trump and keep Trump from digging into the Obama labyrinth underlying his remaining loyalists.  After the October spying operation went into effect, Rogers unknown loyalty was a risk to the Obama objective.  10 Days after the election Rogers travels to President-Elect Trump without notifying those who were involved in the intel scheme.

It would be fair to conclude that QAnon is acting with the approval or support of Admiral Rogers, and that intelligence data is being anonymously leaked to expose the extent of Deep State corruption.
Another interesting aspect of the photo tweeted by Trump showing him, Pence and Secretary of Defense, James Mattis, flanked by 20 uniformed military officers, is that 9 were on his right, and 11 on his left. Was this symbolism for the 911 event that is regarded by Corsi, Jones and many in the US Patriot community as a false flag event, orchestrated by corrupt Deep State officials that had manipulated both the Bush (43) and Obama administrations?
It's worth examining Corsi's claim that a group of generals were prepared to launch a military coup given the level of Deep State corruption and control prior to Trump choosing to run. Could this have been possible?
According to a November 2, 2017 post by QAnon, if Hillary Clinton had won the election or results were overturned in her favor, a military coup would indeed have occurred given her level of corruption:

As mentioned in my previous article, the Clintons' corruption began with Bill's term as Governor of the State of Arkansas, where he supported CIA drug running operations out of Mena, Arkansas. As investigative reporter Roger Morris discovered, there were many documents showing how the Clintons financially benefited, and even photos showing Bill using cocaine. This made it easy for the Deep State to manipulate Bill Clinton throughout his Presidency.
As Bill's Presidency was coming to an end, Hillary's rise to high political office was made possible, according to QAnon, by the CIA assassinating John F. Kennedy's Jr., who was a threat to her plan to run for New York's open US Senate seat in the November 2000 election.

If Clinton had indeed been helped in this sinister way by the Deep State, it is easy to understand how important she was to their future plans, and how deeply compromised she was.
These are only some of the "corrupt and dirty" events mentioned by QAnon, which the Clintons were deeply involved in, all of which facilitated Deep State power.
As to Corsi's claim that military intelligence had recruited Trump to run and thereby prevent a Clinton victory through a rigged election, here is what QAnon had to say on the topic back on October 31, 2017: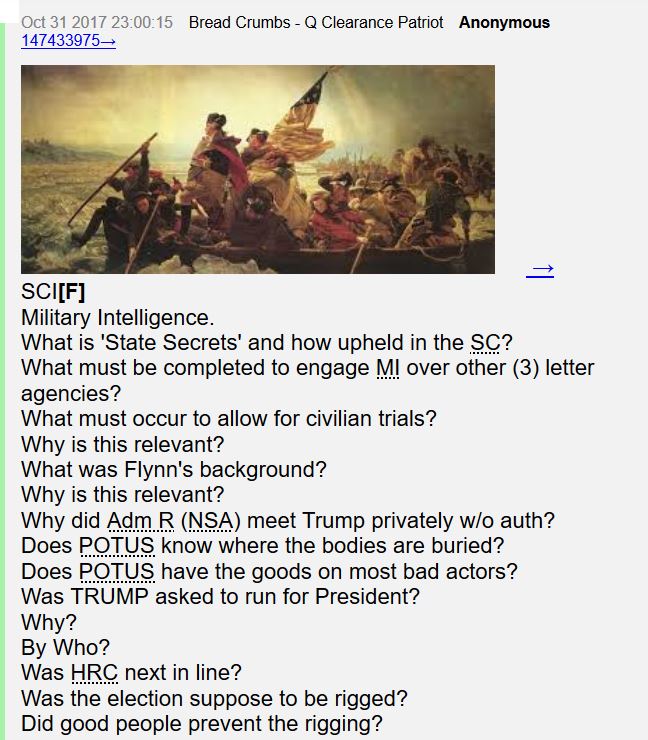 Corsi did not elaborate on the three generals that approached him in 2015, but it would be a fair to guess that Lt. General Michael Flynn was involved. As a former head of the Defense Intelligence Agency, Flynn would have been aware of the deep corruption underscoring the Clintons and the dirty tricks played by the CIA in support of the Deep State.
Flynn famously led chants of "lock her up" at the 2016 Republican convention when discussing Hillary Clinton.
Flynn's appointment as Trump's National Security Advisor, and quick departure less than a month later, appears to have been a major setback for the Military Intelligence community secretly backing the Trump administration. On October 28, 2017, QAnon first began releasing information on message boards. Presumably, this was done to enlist public support in exposing and taking action against corrupt public officials impeding Trump's policies and the Military Intelligence community's plans.
The level of information on Deep State control and corruption released by QAnon in over 1100 posts to date is astounding in its scope and impact.   A number of false flag events have been revealed, the most significant being a January 13, 2018 nuclear ballistic missile attack against Hawaii, which was intended to start a major regional war.
The knowledge that these revelations are coming from senior military intelligence officials working closely with the Trump Administration to overcome the corrupting power and influence of the Deep State is highly significant.
One can only guess what will happen if the military intelligence community succeeds in its plans to overcome the corruption and dirty tricks of the Deep State. While I don't personally support many of Trump's policies that have a right wing, pro-business, conservative agenda that guts many necessary welfare programs, I nevertheless recognize many positive benefits from dismantling the Deep State.
Exposing and removing corrupt Deep State officials will open the door to many life changing technologies that have been suppressed for decades, to finally be released to the public. It appears that this is what Trump was referring to during his Inauguration speech on January 20, 2017:
We stand at the birth of a new millennium, ready to unlock the mysteries of space, to free the earth from the miseries of disease, and to harness the energies, industries and technologies of tomorrow.
These technologies are so advanced that a Star Trek-like future is well within the reach of all of us. This merits keeping, at the very least, an open mind about the Trump administration, what Corsi was told about a possible coup d'etat and the 2016 election, and what QAnon is revealing to us.
© Michael E. Salla, Ph.D. Copyright Notice
Further Reading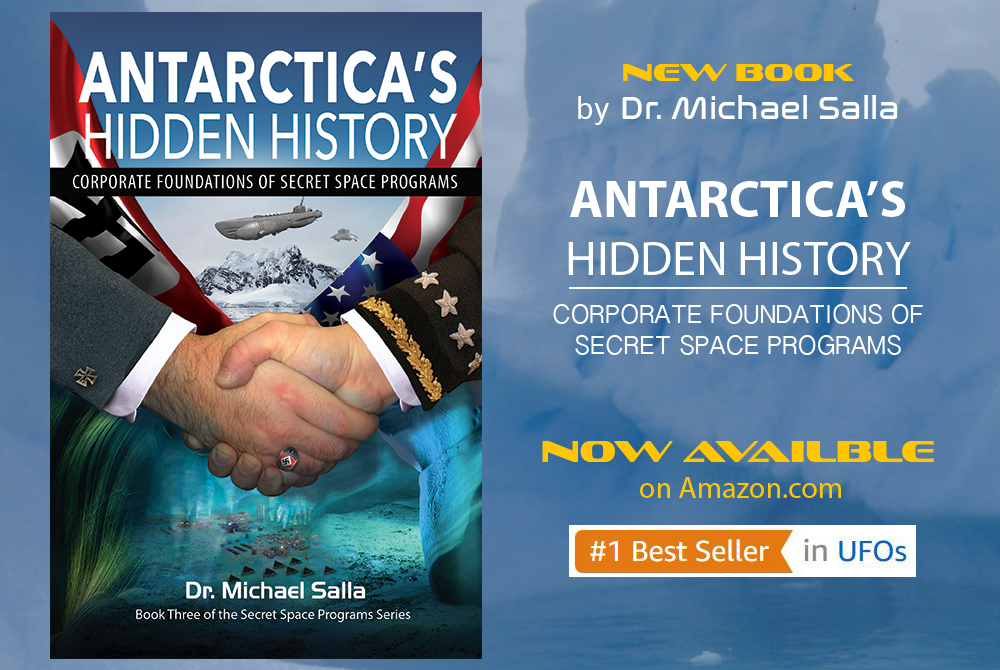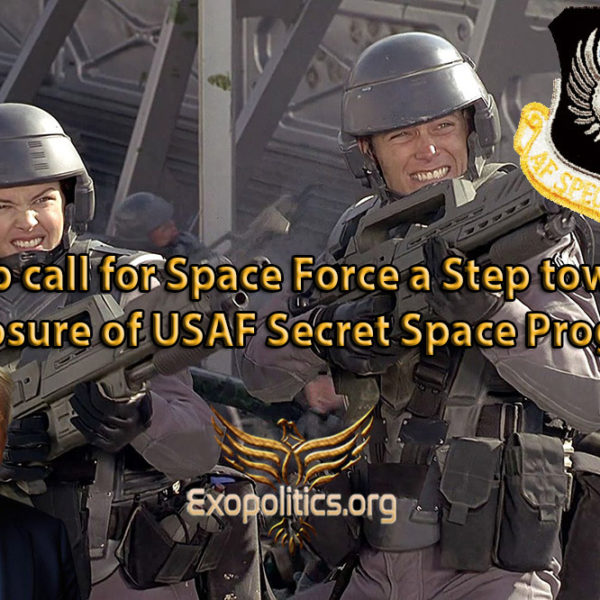 On March 13, President Donald Trump gave a speech where he said the creation of a U.S. space force was a good idea. This gave new life to a recently defeated Congressional bill to create a space force out of the United States Air Force (USAF) despite strong Pentagon opposition. Why has the Pentagon and the USAF been so firmly opposed to the creation of a separate space force?
The conventional explanation is that it would add an unnecessary and expensive layer of bureaucracy at a time when the Pentagon and USAF budgets are stretched thin to meet global military needs. The real reason, however, is one that takes us a big step closer to disclosure of a USAF run secret space program.
Here is what Trump had to say about the creation of a space force in a speech at the U.S. Marines Corps Air Station Miramar, in San Diego:
In space, the United States is going to do Colonel [John] Glenn [the former astronaut] proud. We are finally going to lead again. … Very soon we are going to Mars… My new national strategy for space recognizes that space is a war-fighting domain, just like the land, air, and sea. We may even have a Space Force. We have the Air Force. We'll have the Space Force. We have the Army, the Navy. 
Trump did not appear aware of an attempt by a subcommittee of the House Armed Services Committee to create such a force in the 2018 National Defense Authorization Act. The proposal passed in the House of Representative on July 14, 2017, but failed to get the necessary votes in the Senate due to fierce opposition by the Air Force and the Pentagon. Even the White House was opposed saying: "the creation of a separate Space Corps, however, is premature at this time."
According to House members proposing the creation of the space force, the USAF has been negligent in its responsibilities for "short-changing space programs."
What the House members did not realize is that the USAF already has established a highly capable space force that has been operating secretly for at least two decades.
One might assume that such a space force would be located within the Air Force's Space Command, which is  among the USAF's ten major commands. USAF Space Command has as its primary mission the "development and operation of military space and cyberspace technologies".
However, while Space Command provides the advanced technologies for space operations, it is from another of the Air Force's ten major commands that personnel for a secret space force is trained and deployed.
According to eyewitness testimonies it is Air Force Special Operations Command (AFSOC) that provides personnel for a USAF run secret space program. Before examining these testimonies, it's worth pointing out that AFSOC has been active since May 22, 1990.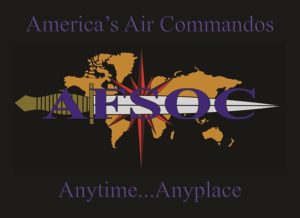 It is headed by a three star USAF General (currently Lt. Gen. Marshall B. Webb) and its headquarters is Hurlburt Field, Florida. Currently almost 16,000 airmen are deployed with AFSOC, their nickname is "Air Commandos" and their motto is "Any place. Any time. Anywhere".
In short, Air Force Special Operations provides the trained combat personnel for special operations using advanced aerospace technologies and infrastructure developed by the USAF generally, and Space Command in particular. This is analogous to how the US Navy provides the ships and technologies, which deploy Marines as a specialized combat force anywhere around the world.
The primary mission of Air Force Special Operations Command is to provide Air Force units for U.S. Special Operations Command (USSOCOM), which is one of the Pentagon's nine unified combatant commands. These combatant commands are organized into six regions covering the entire planet, and three functional areas of responsibility such as Special Operations and strategic nuclear weapons.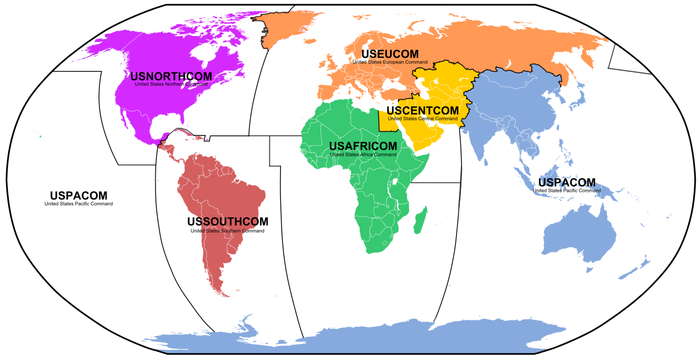 USSOCOM is headed by a Four Star General or Admiral, and integrates special operations forces from all four U.S. military services: US Army, US Navy, USMC and USAF.  
It is the only one of the Pentagon's unified combatant commands that was legislated into existence by the U.S. Congress. The National Defense Authorization Act of 1987 led to the Pentagon establishing USSOCOM on April 16, 1987.
What all this means is that while USAF Space Command provides the necessary aerospace technology and information for AF Special Operations personnel to pilot space fighters, other military services provide their own special operations forces that augment and serve alongside the Air Force's space commandos.
MacDill Air Force Base, Tampa, Florida. MacDill is the headquarters of U.S. Special Operations Command, and where AF Special Operations personnel have a primary base of operations for joint programs.  This takes me to eyewitness testimony that Air Force Special Operations deploys one or more of its secret space squadrons from MacDill Air Force base.
In the months of September and October 2017, an anonymous whistleblower JP I have known since 2008, took photos of both triangle and rectangle shaped antigravity craft flying in the vicinity of MacDill Air Force base. JP says that on several occasions he was prompted by covert personnel to look up into the sky to take the photos, but warned against taking video of the craft he witnessed.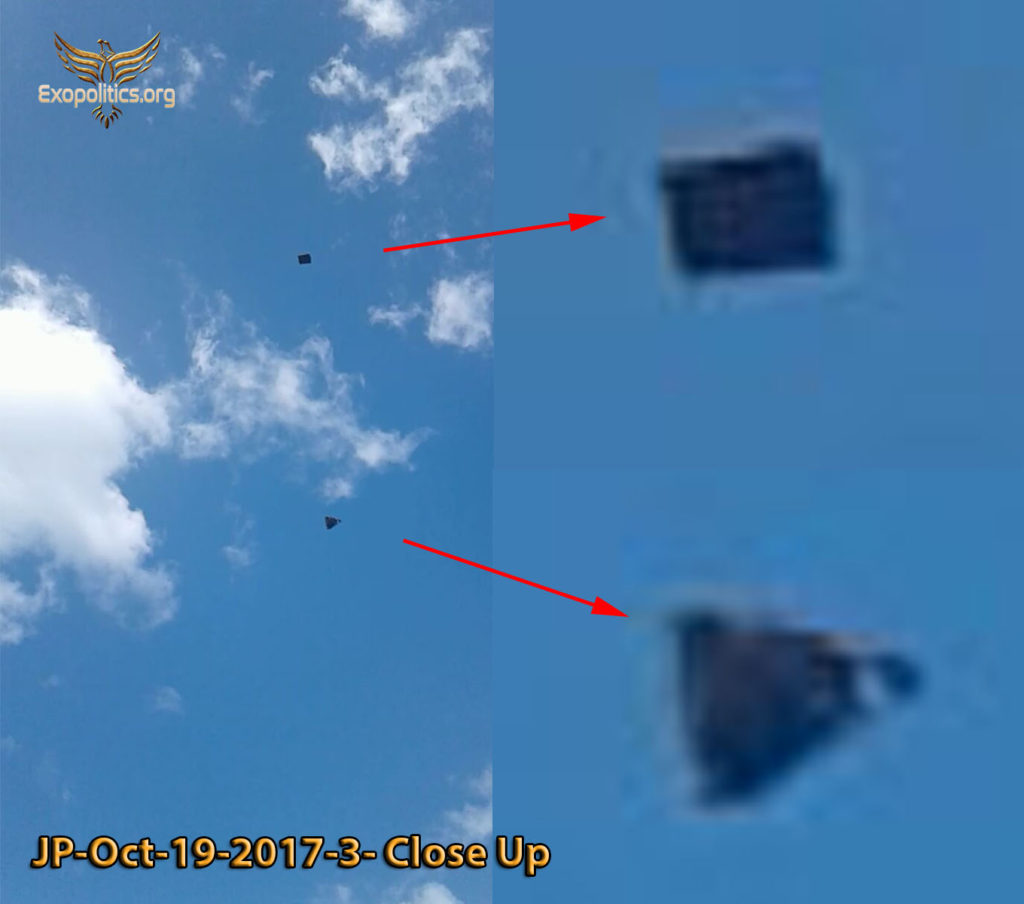 More importantly, JP says that he was physically taken on board both the triangle and rectangle shaped craft which he later photographed. It was on the rectangle shaped craft that he witnessed personnel wearing a military patch which he did not at first recognize.
Later he was able to confirm that the patch belonged to Air Force Special Operations Command. In a skype communication on March 14, he said that the patch was located in a similar place as on the airman in this photo.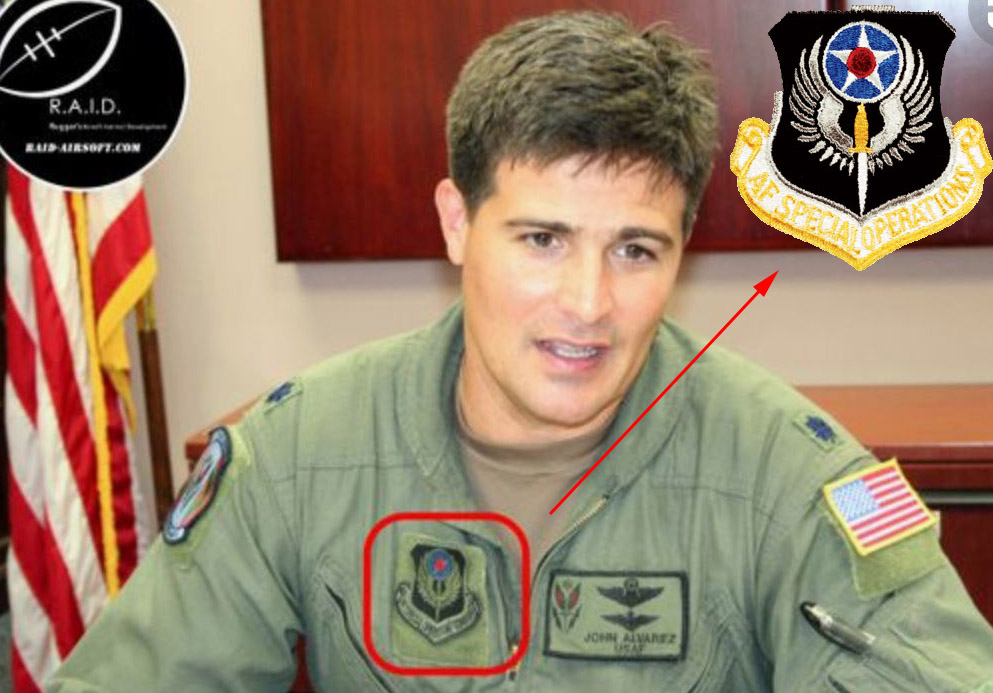 Corey Goode, who says he served for 20 years in a navy run secret space program called Solar Warden, also asserts that he was abducted by airmen belonging to a USAF run secret space program. He says that in early 2016 he was taken on board a triangle shaped antigravity craft by two airmen, where they and their superior interrogated Goode about his knowledge of their highly classified program.
Goode has provided artistic sketches of the triangle shaped spacecraft that was used to abduct him on several occasions. On March 14, in response to a skype question, he says that he witnessed a variation of the Special Operations Command patch during his interactions with AF personnel in space.
Based on the testimony and photos provided by JP, and Goode's testimony and artistic depictions, it can be concluded that the USAF does operate a secret space program, and it uses personnel from Air Force Special Operations Command to operate space craft developed, supplied and monitored by Air Force Space Command.
All this takes us back to Trump's speech that the creation of a space force is a good idea. There are three possible explanations which need to be considered for why he did so.
First, Trump has been officially briefed that such a force already exists, and his proposal is part of an official disclosure process for revealing the existence of the USAF run secret space program. A powerful motivation for doing so may be to gain public support and additional funding for the program.
Second, Trump has not been officially briefed about the existence of such a space force but has acquired knowledge of it through unofficial channels. Goode claims that he has been told through his own sources that Trump has indeed been informally told about multiple secret space programs.
Trump's speech was therefore intended to pressure Air Force officials to officially brief him about the existence of its space force, in order to prevent the creation of a duplicate space program authorized by Congress, which would take funding away from existing USAF programs. This explanation effectively lays the foundation for the Air Force secret space program being publicly revealed via Trump after he is officially briefed about its existence.
Third, Trump has neither official nor unofficial knowledge of a secret space force and simply believes that the creation of such a force is a good idea worth pursuing. This explanation appears least likely of the three given what he said in his inaugural speech on January 20, 2017, which indicated he had already received some information about secret space programs:
We stand at the birth of a new millennium, ready to unlock the mysteries of space, to free the earth from the miseries of disease, and to harness the energies, industries and technologies of tomorrow.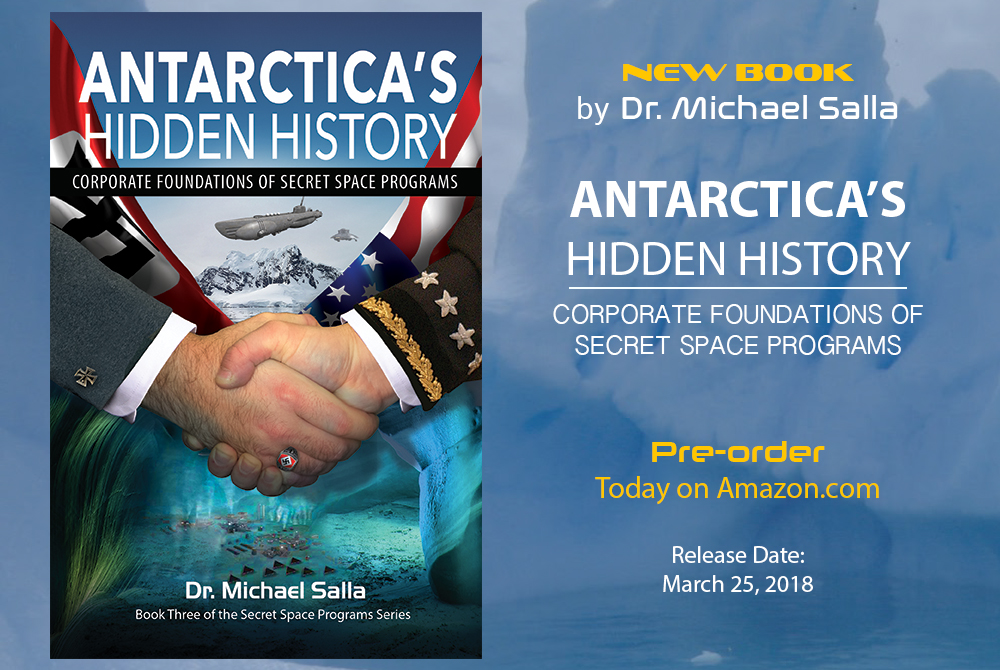 Consequently, there is grounds for optimism that President Trump's speech will result in him eventually disclosing the existence of an Air Force run space force in order to gain public support for its expansion and additional funding.
© Michael E. Salla, Ph.D. Copyright Notice
FURTHER READING