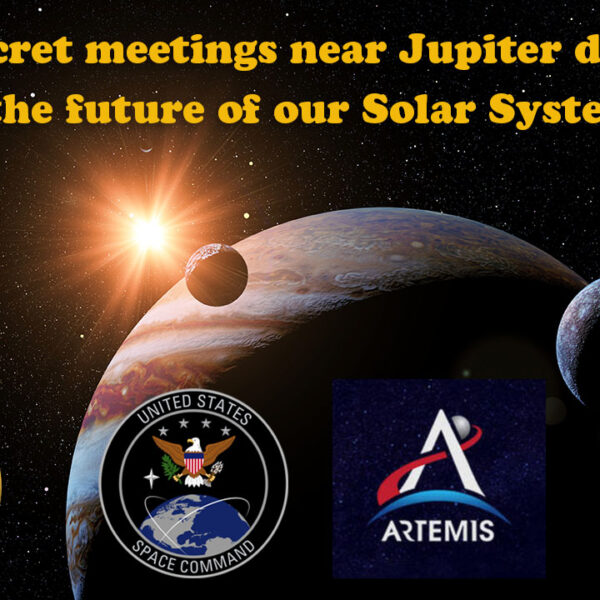 Three months before the collapse of Nazi Germany during World War II, the three great allied powers, the USA, the Soviet Union, and Great Britain, met at Yalta on the Crimean Peninsula to discuss the post-war order of Europe that would be based on the principle of national self-determination. According to a former professional archeologist and 'contactee', Elena Danaan, a similar set of meetings have just concluded near the planet Jupiter to discuss the new order in our solar system that will emerge with the impending military collapse of the Dark Fleet and its Draconian, Orion, Deep State, and corporate allies.
She says the Galactic Federation of Worlds met recently with the representatives of the Earth Alliance and an alliance of secret space programs in a set of 12 meetings to discuss the new order in our solar system. It's worth pointing out that the existence of a Galactic Federation was recently acknowledged by the founder of Israel's space program, Professor/General Haim Eshed, and he further added that it was working directly with the US Presidential administration of Donald Trump.
Furthermore, I have discussed the escalating military conflict between the Galactic Federation of Worlds with rival space coalitions—Dark Fleet, Draconian Empire, and Orion Alliance—in a prior article distinguishing between different galactic associations and their historical interactions.
Elena contacted me on July 17 with the dramatic news of the meetings that had been completed near Jupiter and the different nations that were involved through their respective space programs. She said the final meeting had concluded only a day earlier with an agreement being reached that would establish a multinational space alliance between the major Earth nations under US leadership.
This is what Elena wrote in her first email:
Agreements have been passed on Jupiter yesterday between the different progressive galactic coalitions and Terran military forces, to share the use and the protection of this star system, regarding to economic and military domains, in preparation for the future. Territories of action have been set. Terran Humans are officially taking ownership of their system. The US was the lead representative in these series of meetings; they were chosen by the GFW because of their abilities, resources, and goals, best able to guarantee a sustainable and glorious future for off-world humankind.
Long years of secret collaboration with the nations of Terra have come to completion, but we still need to bring closure to this war for the liberation of this system. Until then, we will need to work hard, and when this day comes, we will all be ready to step into a new era of fraternity and cooperation together.
What corroborates Elena's remarkable claims here are the recent signings of the Artemis Accords among countries with functioning space programs. These are bilateral accords negotiated between spacefaring nations and the United States that were first signed on October 13, 2020, between the US and seven nations: Australia, Canada, Italy, Japan, Luxembourg, United Arab Emirates, and the United Kingdom.
Since the launch of the Artemis Accords, Brazil, South Korea, New Zealand, and Ukraine have all subsequently signed the Accords. Another major spacefaring nation, India, is also considering joining the Artemis Accords.  It's worth emphasizing that the Accords result from several years of negotiations between the US and other nations that began in earnest during the Trump administration and continue under the current Biden administration.
What the Artemis Accords have created is the founding principles of a multinational space alliance that will be established under US leadership. The Accords make possible the pursuit of joint economic and scientific activities in space along with a multinational military alliance that will protect these activities through "safety zones," as I have discussed previously.
The recent signing and expansion of the Artemis Accords, after several years of negotiations, closely matches what Elena claims has just happened near Jupiter, where the Galactic Federation and other progressive space alliances such as the "Andromeda Council" have recently reached agreements.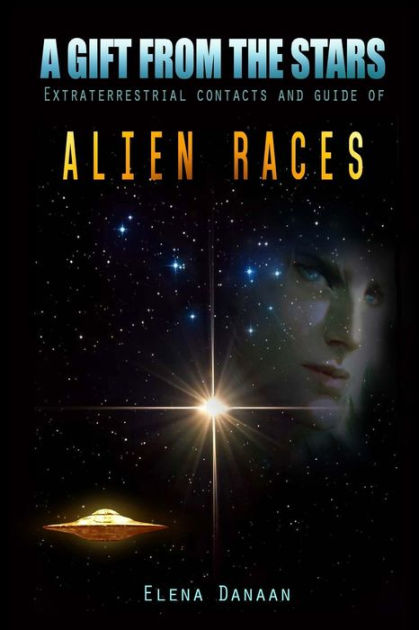 To help clarify what had just happened, Elena sent me a second email on July 17 with additional information she had received about the meetings from her primary extraterrestrial contact, Thor Han Eredyon. She has earlier explained that she receives regular communications through a brain implant, which had been re-purposed from an alien abduction that occurred when she was nine years old, and from which she had been rescued by Thor Han and his Federation companions. I highly recommend reading her book, A Gift From the Stars, to learn about her background and continued communications with Thor Han.
Elena was told:
Thor Han wasn't part of these meetings; he was just part of the escort for the representatives of the GFW [Galactic Federation of Worlds], and he stayed in orbit of Jupiter. But he knows this:
There was a series of meetings, and this had been going on for a while. There were twelve meetings in total, first occurring among specific groups, separately, and then these last days, three big meetings: the first gathering everyone, the second a selected group, and the third the final agreements with the leading selected group. Each group was made of space force military officials and (progressive) corporations' CEOs.
So, a delegation of the GFW has been auditing separately different Earth representatives, military officials responsible for space forces, as well as heads of certain progressive corporations to determine safety zones and who would serve best the interests of the many.
It's very significant that Elena used the term "safety zones" to describe the areas of multinational space cooperation, and what served the interests of most nations. This is identical to the language used in the Artemis Accords, something she was not familiar with prior to our communications.
It's also very important to point out that major nations have been recently forming space commands, where their respective military forces are increasingly working together in space related issues. Britain (2021), Germany (2021), Italy (2021), and Australia (2022) have all recently joined the US (1985/2019), France (2010), Russia (2011) and China (2015) in setting up space commands for integrating their military activities in space.
Most significantly, in October 2020, NATO set up a Space Center that will run all its space operations out of Ramstein Air Base in Germany. All these recent military developments concerning outer space corroborate Elena's remarkable claims.
Her second email went on as follows:
The GFW only wants to work with a unified global civilization, not with a clutter of different rival space forces playing power games. Thor Han said that there are actually fourteen countries involved in space programs, who were represented there, but a top six have programs recognized by the GFW as most progressive and durable, and fit to join forces with them. The eight others were just in for commercial reasons benefiting the many.
Thor Han was also speaking about a "horizontal" coalition of these top six, coming up as a unified space department. Would we be witnessing, as you said it Michael, the birth of Starfleet?
It's understandable why the Galactic Federation of Worlds would be insisting on a "unified global civilization" that partners with it in space affairs, rather than the current situation of competing spacefaring nations with conflicting agendas. The formation of an alliance of spacefaring nations working within a unified command structure makes much sense.
Based on current membership of the Artemis Accords it can be guessed that four of the six countries identified as the "most progressive and durable" would be the United States, France, Britain, and Japan—all of which have space commands either functioning or in process of being launched. The other two would be China and Russia, which I will shortly elaborate on.

In my book, Space Force: Our Star Trek Future (2021), I explain how the multinational space alliance being currently created under US leadership is the antecedent of a future Starfleet, not unlike that envisaged by Gene Rodenberry. In fact, I present evidence that Rodenberry's Starfleet was modeled on a future multinational space coalition that he was clandestinely briefed about in the 1960s!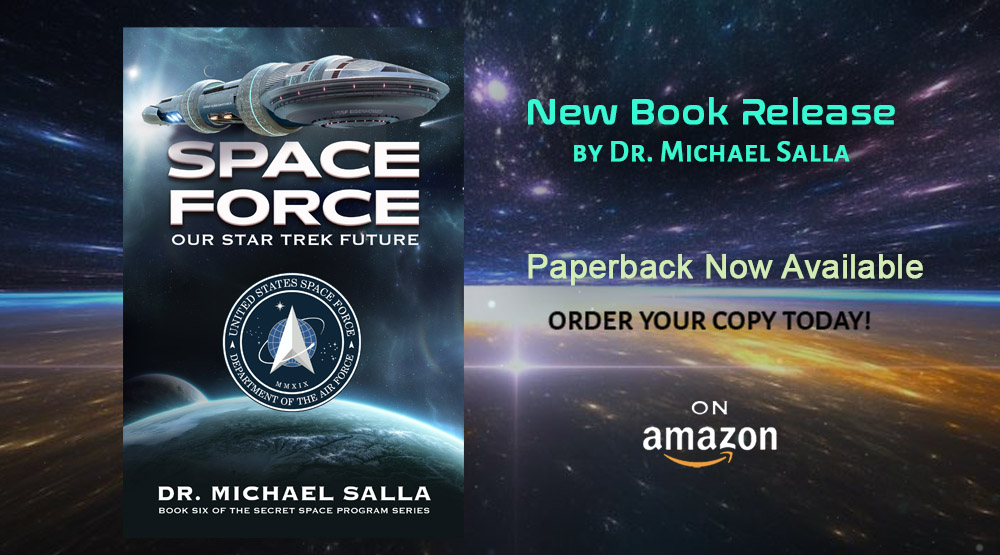 The other eight nations participating in the Jupiter meetings would be drawn from Artemis Accord members or other nations.
This leads to the critical question of what kind of leadership role do China and Russia play in this emerging multinational space alliance collaborating directly with the Galactic Federation and other positive space organizations? Elena's message from Thor Han provides us with an answer:
Thor Han showed me also the only visual memory he had of these events: viewed from his ship, three ovoid crafts leaving the orbit of Jupiter after the second of this series of three ultimate meetings. Each craft had Earth military delegates onboard, by country. He didn't tell me what the third was, but two of them were carrying Chinese and Russian officials, and he was told that both these crowds were very unhappy. He said that the USA won the responsibility to organize the new Earth's united space coalition.
What corroborates Elena's information here is that no other spacefaring nation has joined China and Russia in their proposed International Lunar Research Station initiative launched with their bilateral agreement reached in June 2021. Only the US has succeeded in creating a multinational space coalition through the Artemis Accords, which Russia declined to join since it was "too US-centric," and China was excluded from joining due to its continued theft of intellectual property and industrial espionage. Consequently, it does not come as a great surprise that Chinese and Russian delegations "were very unhappy" with the agreements reached near Jupiter that gave the critical leadership role to the USA.

In addition to the circumstantial evidence presented so far that corroborates Elena's claims, we need to further consider whether it's feasible that a Yalta-like set of meetings and agreements have just been reached? Yalta clearly created a precedent that even in the midst of savage fighting during the final three months of World War II, the allied powers were already actively planning for a post-war order free of Nazism.
We appear to be in a very similar situation right now with a covert war being fought on Earth, the Moon, and Mars, wherever the Dark Fleet, the Draconian Empire, and Orion Alliance have established bases or assets. These bases were created as far back as the 1940s because of agreements reached with Nazi Germany, and have since expanded with major multinational corporations secretly building the space assets for different customers—the Dark Fleet, Orion Alliance, etc. Significantly, these corporations have built privately run secret space programs themselves and have become space powers in their own right.
According to earlier information released by Elena, these Dark Fleet-Draco-Orion bases have come under attack and are at various points of liberation. This is consistent with claims by a number of insiders that the Dark Fleet and their corporate allies have been cut off from their interstellar partners, which has led to dwindling resources and significant defections. It also matches with data released by remote viewers associated with the Farsight Institute discussing the current exopolitical situation.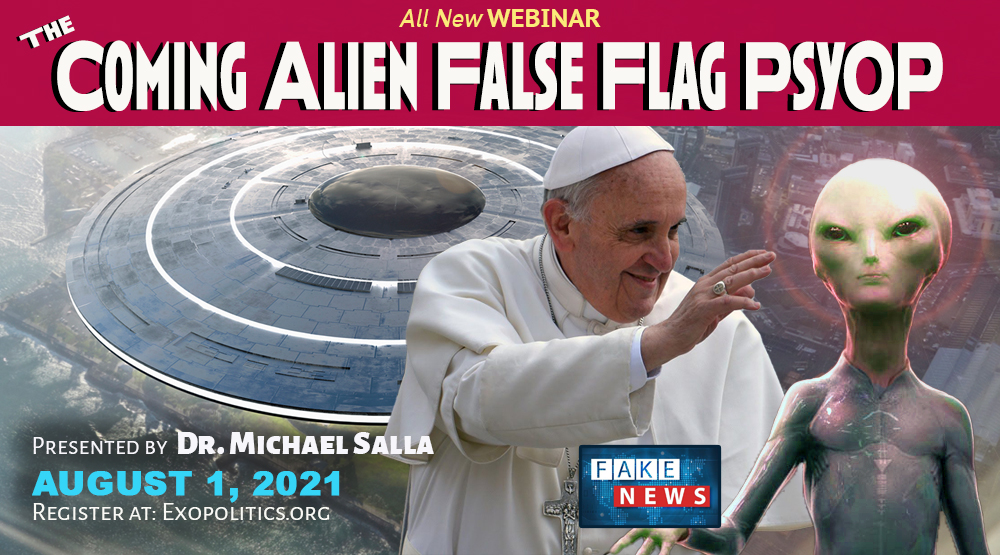 In conclusion, with the continuing global blackout of information concerning extraterrestrial affairs (exopolitics) on Earth and in deep space, it's very difficult to confirm Elena Danaan's startling information that secret meetings and agreements are occurring in space involving Earth's major space powers and corporations. Nevertheless, her latest information is supported by much circumstantial evidence, what other secret space program insiders have been recently claiming, and remote viewing data. While this doesn't confirm her remarkable claims, it does make them worth investigating further for those wanting to know what is currently happening in deep space right now.
© Michael E. Salla, Ph.D. Copyright Notice
[Update Aug 17, 2021 – An earlier version of this article mistakenly excluded Russia and China from the group of six nations that were considered the "most progressive and durable". The selection process is described more clearly here. I have updated the above article accordingly.]
[Note: Elena Danaan's YouTube Channel is here & her website is here]

[Video version of this article is available on YouTube or Rumble, and Audio Podcast version on Apple, Google or Spotify]
Further Reading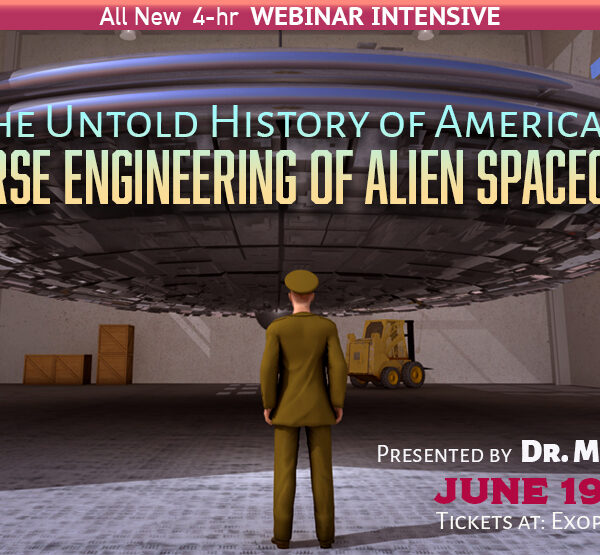 We are on the verge of an official report being delivered by the Intelligence Community to the US Senate acknowledging the reality of  Unidentified Aerial Phenomena (UAPs/UFOs) as an unknown national security threat. The Deep State will use all its political and media assets to perpetuate a major lie over the origin of these craft and the threat they pose. In fact, it is well known by many within the intelligence community that most of the UAPs/UFOs seen over the US and around the world are reverse engineered extraterrestrial spacecraft.
In the immediate post-World War II era, leaked documents reveal that the US military embarked on an ambitious research and development program aiming to reverse engineer recovered extraterrestrial spacecraft. Military laboratories, government funded think-tanks, scientific advisory groups, and leading aerospace corporations collaborated in trying to understand the highly advanced alien technologies, but their combined efforts resulted in limited progress. This is because most of the retrieved craft were Trojan horses, insofar as the technologies were too advanced for Earth's scientific community, thereby luring US policy makers into seeking extraterrestrial assistance.
Technological breakthroughs only occurred with the assistance of German scientists brought into the US through Operation Paperclip with links to a breakaway German colony in Antarctica, and with extraterrestrial entities found at crash sites willing to assist. There appeared to be two distinct alien factions willing to share their technology secrets with the US military. Eventually, several agreements were reached during the Eisenhower administration which made reverse engineering possible, and major aerospace companies were enlisted for projects that received the highest security classification possible. These covert reverse engineering efforts led to the development of advanced technologies used in multiple secret space programs underway today.
In the meantime, the US intelligence community initiated a sophisticated psychological warfare operation to hide these reverse engineering programs, the reality of extraterrestrial life, and the existence of a German space program out of Antarctica. Today, we are on the verge of an official disclosure initiative that is best described as a Limited Hangout designed to deceive and mislead the public. It will depict UFOs as an unknown national security threat, requiring massive military investments and further, instigate new levels of public fear through controlled media manipulation.
In order to understand what is coming, everyone needs to know the historical background which illuminates many of the lies already being spun around disclosure. This is particularly the case when it comes to an emerging disclosure narrative that is likely to acknowledge the existence of recovered extraterrestrial craft, while depicting US reverse engineering efforts as historically unsuccessful.
In this webinar, Dr. Michael Salla, author of the best-selling Secret Space Programs series will reveal the full extent of the massive reverse engineering efforts set up in the US, and how this relates to the scheduled June 2021 Unidentified Aerial Phenomenon report to be delivered to the US Congress.
Trailer available on Rumble and YouTube
Webinar Completed
Pre-Order Recording from Vimeo- click here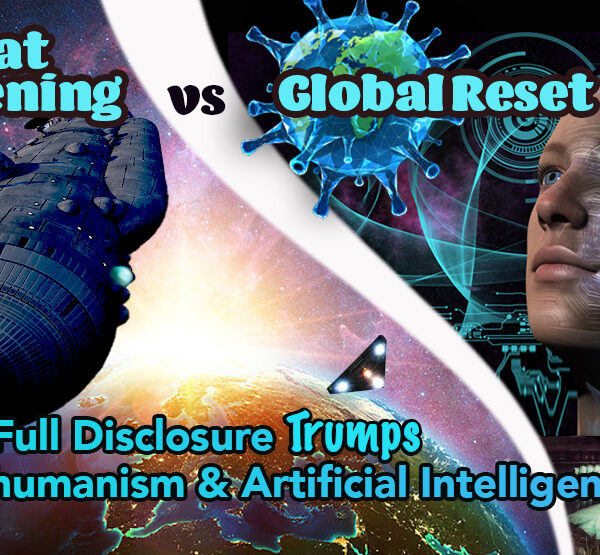 Aloha all, I've just finished my powerpoint presentation for tomorrow's Webinar Intensive on the Great Awakening vs the Global Reset. It will be an information packed Intensive with nearly 140 slides detailing the history and exopolitical processes behind the "Global Reset", or what the World Economic Forum wants to call the "Great Reset" – there's really nothing great about what is being planned!
What makes my presentation different to many others critical of the "Global Reset" is my exopolitical analysis. After more than 30 years teaching, researching and writing about international conflict, I've learned that it is only through an understanding of the hidden involvement of extraterrestrial life that one can make sense of what really happening behind the scenes. Without an exopolitical analysis, it's like trying to understand the complexities of world politics from the perspective of local government personalities and issues.
So, what is it about the hidden history and involvement of extraterrestrial life that brings clarity to the ideas of a Great Awakening and a Global Reset? First of all, we need to understand that multiple secret agreements have been made between those making up the Cabal or Deep State with their extraterrestrial overlords. These agreements involve the creation of wars, poverty, and famine in order to fulfil the conditions of the agreements, but without the rest of the population learning about what is truly happening. Countless millions have mysteriously disappeared and been used for a myriad of purposes by their extraterrestrial abductors.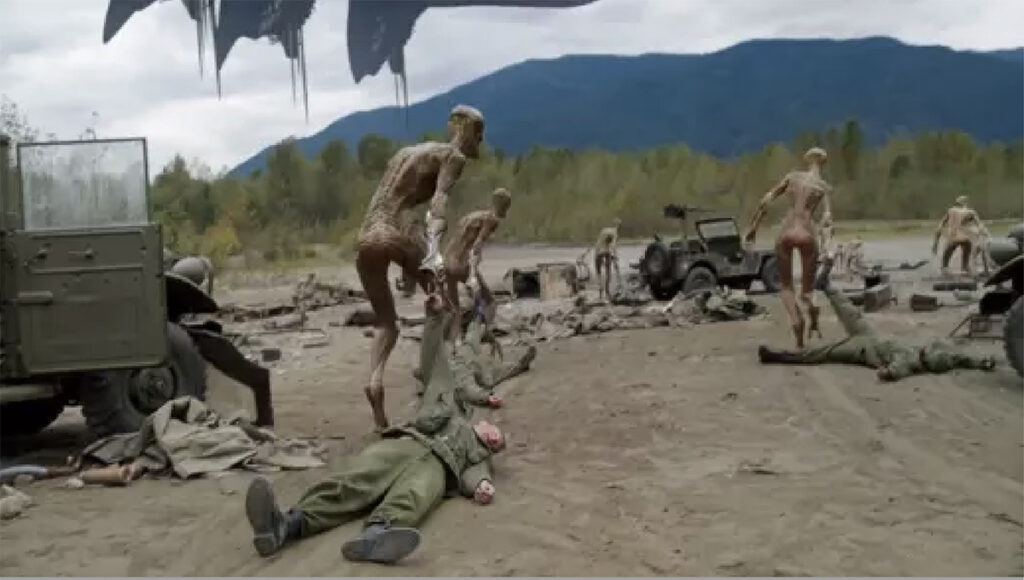 This is where the Global Reset comes in. The "new normal" that the World Economic Forum and global leaders want to establish is really all about controlling the flow of information so that people do not revolt over policies that increasingly eliminate human freedoms, constitutional rights, and meaningful political participation. But it doesn't stop there.
The establishment of a 5G satellite global communications network, the development of corporate controlled smart cities, the rollout of DNA altering vaccines, and the widespread introduction of brain implant technologies are all key elements of what lies ahead. As the "Internet of Things" is rolled out, humans will be among the "Things" that are constantly monitored, influenced and controlled by the Artificial Intelligence computer systems that are being developed all over the world.
 
Transhumanism will lead to enhanced human performance in all sectors of life, but it's the military application that will stand out for several reasons. Technologically enhanced supersoldiers will be developed to fight future battles. Transhuman cyborgs will not only battle against one another and AI robots, but also be secretly used to fight against visiting extraterrestrials. This is a key aspect of the agreements that have been reached, which I will discuss at length in my Webinar.
Those refusing to accept the brain implants, "the normies", will be increasingly ostracized from the smart cities that are already being integrated into existing cities, with others being built from the ground up as the US State of Nevada has proposed. Whether one tries to escape such a dystopian future by going to a remote rural location or choosing to live in decaying metropolitan areas for cheap housing, the prospects are bleak. The Hunger Games movie series is a glimpse into the dystopian future that lies ahead if we don't take action now against the Global Reset.
 
That's where the Great Awakening comes in. Hundreds of millions of people have been awakened by recent political, health and societal events. Whether it's from Wikileaks revelations, Q drops, COVID-19 policies, DNA altering vaccines, the introduction of 5G transmission towers and satellite systems, social media censorship, or rigged elections, more and more people are seeking answers and awakening to the reality of corrupt global political, financial, legal, medical and media systems. People are rising up and resisting all over the world, but will they be successful?
 
What is essential for success in resisting the Global Reset is the full disclosure of suppressed technologies and extraterrestrial life. Understanding how and why global elites have hidden and suppressed the emergence of such technologies is critical. What would you say if I told you that a critical requirement for joining a benevolent Galactic Federation of Worlds is the widespread sharing of advanced technologies?
Up until recently, I believed the Deep State's suppression of advanced technologies was to protect the fossil fuel and pharmaceutical industries in order to maintain the Deep State's profit margins, and to suppress the evolution of human consciousness.
 
However, there was a critical factor I was missing. By suppressing the release of advanced technologies, keeping secret the existence of secret space programs, and interfering with the evolution of human consciousness, the Deep State had found a way to prevent the Galactic Federation from intervening in human affairs and helping expose the truth about how our world has been run and managed for millennia.
Most importantly, the Galactic Federation is here to warn us of a future galactic tyranny that had been traced back to present day Earth, and they arrived decades ago to help military and government White Hats, the Earth Alliance, and planetary population, stop it.
If you are not among the more than 70,000 that have watched the short film introducing the Webinar Intensive, you can watch it either on YouTube or Rumble.
 
To learn more, I recommend you join me in my Webinar tomorrow. It will be broadcast live from my home studio here on the Big Island of Hawaii via Zoom, and I promise you an exciting experience that will give you a fresh perspective on what's happening and offer some fresh hope for the future.
 
Michael Salla, Ph.D.
Webinar Completed
Length 4-hours
Recorded March 27, 2021

Now Available on Vimeo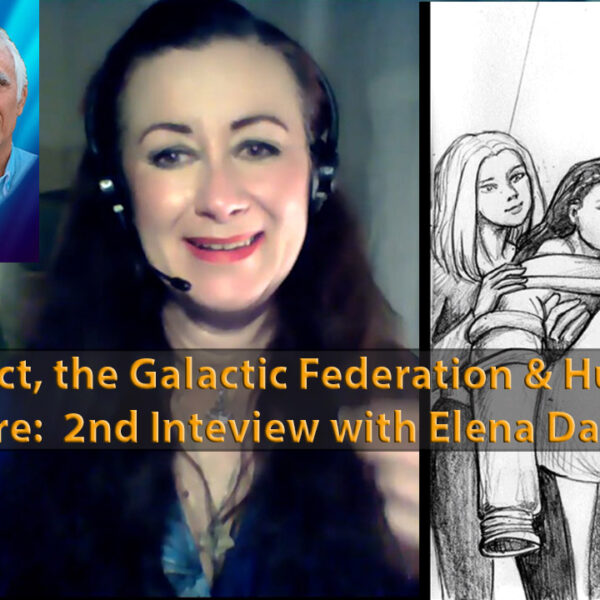 In our 2nd interview, Elena Danaan recounts her personal contact experiences, the most dramatic of which involved an abduction at age nine by five gray aliens. In the midst of two medical procedures involving implants, she was rescued by two human looking extraterrestrials using laser weapons. In the interview, Elena explains how her rescuers repurposed one of the implants so they could subsequently remain in telepathic communications. Elena learned that her rescuers belong to a Galactic Federation of Worlds that is helping Earth's Great Awakening.
Elena explains how the Galactic Federation first became interested in Earth after it was advised by another extraterrestrial political organization, the Andromeda Council, that a future galactic tyranny could be traced back to Earth in the present era. This matches the testimony of Alex Collier who said, around 1991, that the sudden appearance of a galactic tyranny about 350 years in our future could be traced back to the Earth, Moon and Mars. In Defending Sacred Ground, Alex wrote:
Now, in our galaxy there are many councils. I don't know everything about all those councils, but I do know about the Andromedan council, which is a group of beings from 139 different star systems that come together and discuss what is going on in the galaxy. It is not a political body. What they have been recently discussing is the tyranny in our future, 357 years from now, because that affects everybody.
Apparently what they have done, through time travel, is that they have been able to figure out where the significant shift in energy occurred that causes the tyranny 357 years in our future. They have traced it back to our solar system, and they have been able to further track it down to Earth, Earth's moon and Mars. Those three places. (Defending Sacred Ground, p. 10)
Elena recounts how President Eisenhower was betrayed by the Majestic-12 Group which made an agreement with Gray aliens without his permission. This matches insider accounts that Eisenhower was on the verge of ordering the US Army to take over the Area 51 S-4 facility controlled by the MJ-12 Group in 1958 for their failure to fully brief him on their activities.
She also discussed how the Galactic Federation has been working with an Earth Alliance, and the four countries most active in this cooperation are Russia, USA, France and Israel. In addition, she corroborated Prof Haim Eshed's recent claims that President Trump was actively collaborating with the Galactic Federation.
Elena further explains how in November 2018, she was advised by one of her alien rescuers, Thor Han Eredyon, that in two years, the Earth would enter a very dangerous phase, but at the end of it humanity would be liberated from the dark forces that have controlled it for centuries. This brings us to contemporary political events and multiple insider accounts that claim White Hats have set the stage for a series of earth shattering announcements.
Watch this fascinating interview for a glimpse into how different extraterrestrial factions are battling one another to steer humanity's destiny.
Michael Salla, Ph.D.
Available on Rumble and YouTube
Note: The first Interview with Elena Danaan is available here.
Related Articles/Podcasts: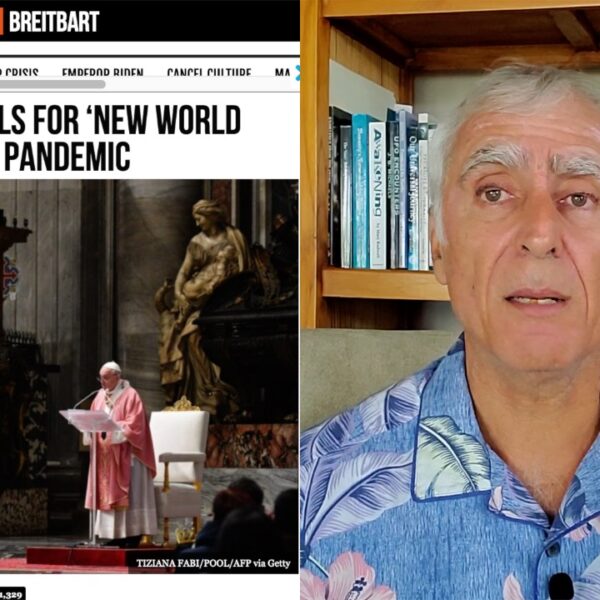 On March 16, a book length interview of Pope Francis was published where he calls for the creation of a New World Order and Great Reset following the Covid-19 Pandemic. He claims that this will allow for a global redistribution of wealth from richer to poorer countries, and solve environmental problems caused by fossil fuels.
The problem with the Pope's bold assertions is that the Vatican has secretly participated in the research and development of advanced technologies, and hidden this from the public sector for well over a century. In this Exopolitics Today podcast, Dr. Michael Salla discusses the secret Vatican involvement in classified research on advanced technologies that could end the fossil fuel industry overnight and solve many environmental problems if fully disclosed.
Podcast available on Rumble and YouTube
Links mentioned in Podcast
Related Exopolitics Articles/Podcasts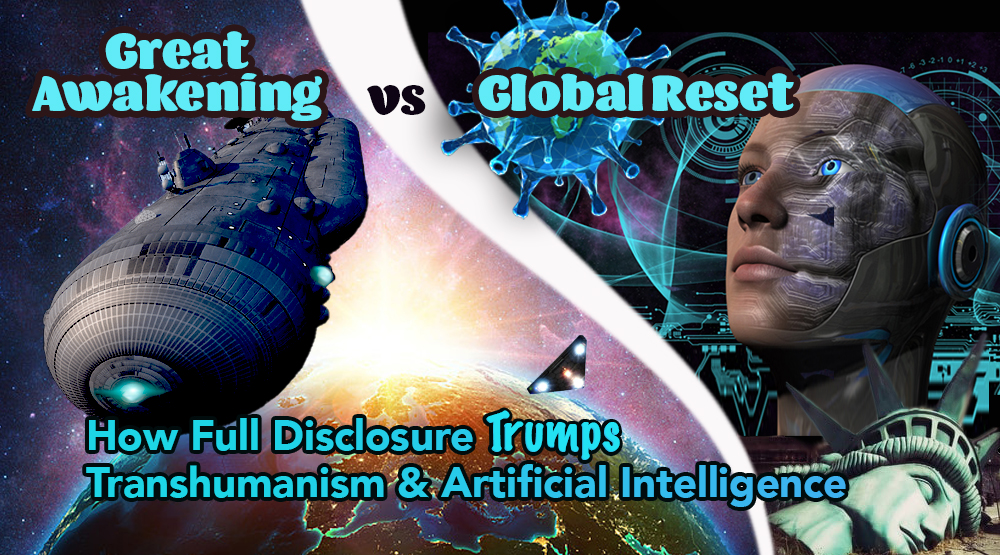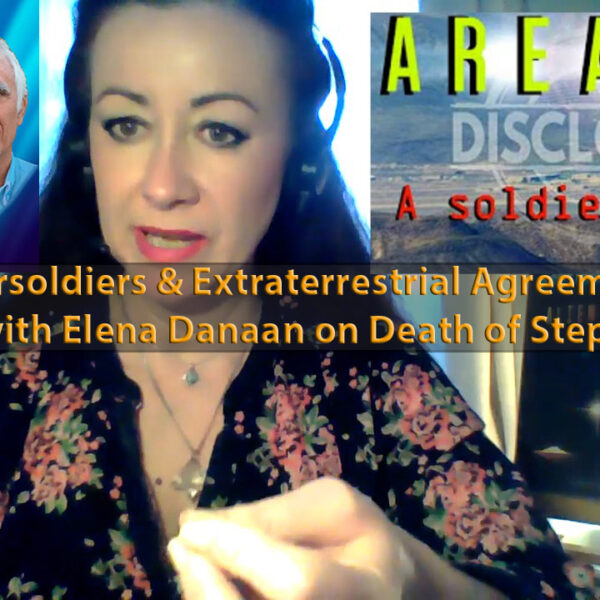 In this Exopolitics Today Podcast, I interview Elena Danaan about the death of Stephen Chua, a supersoldier from Singapore who only a week earlier had given his first public interview about his training and military experiences. Elena discusses Stephen's sudden death on March 6, 2021, and the international organization he had belonged to that arranged for him and other supersoldiers to perform a variety of duties involving extraterrestrial life on Earth.
Our interview covers historic agreements reached by world leaders with extraterrestrial life, and how these are upheld by a cadre of highly trained supersoldiers. Interview is available on Rumble and YouTube.

After publication of our interview, Elena received a copy of Stephen Chua's autopsy report from his family. Cause of death was described as kidney failure. According to Elena, "This is NOT explaining his blackouts, nose bleedings and wounds appearing on his legs."
The family also sent Elena a copy of a military ID Stephen had from the Singapore military from 1981. This will greatly assist investigation of Stephen's incredible claims and experiences.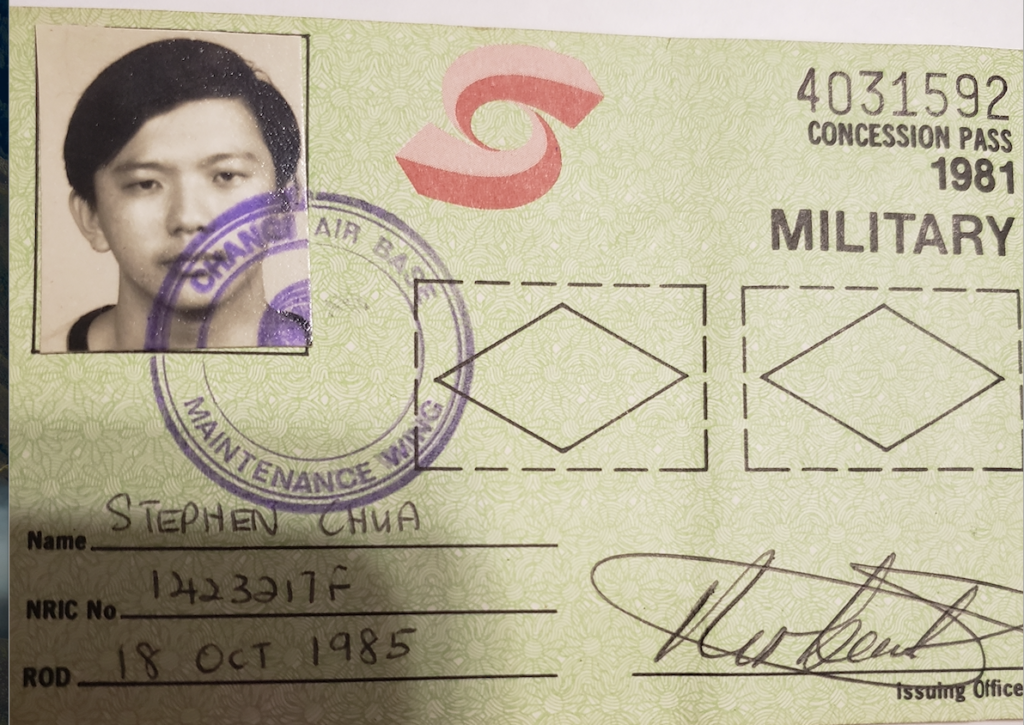 Michael Salla, Ph.D.
Elena's Feb 26, 2021, interview with Stephen is available online at: https://youtu.be/IwMMyTlbJFI
[Update: Stephen Chua's death was on March 6, 2021. Date has been corrected​. His obituary can be found here]

Links discussed in interview
Related Articles/Podcasts
---
UPCOMING MARCH 27 WEBINAR WITH DR MICHAEL SALLA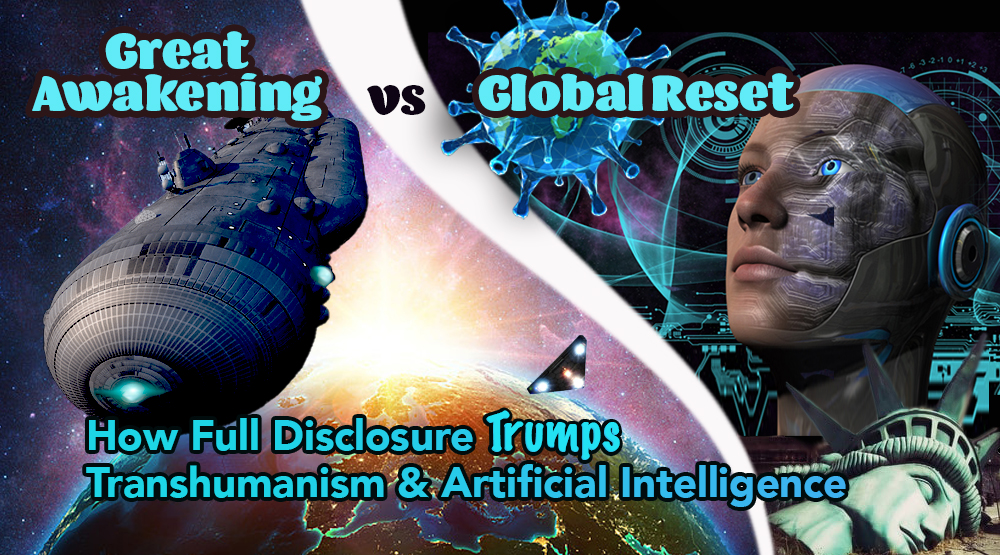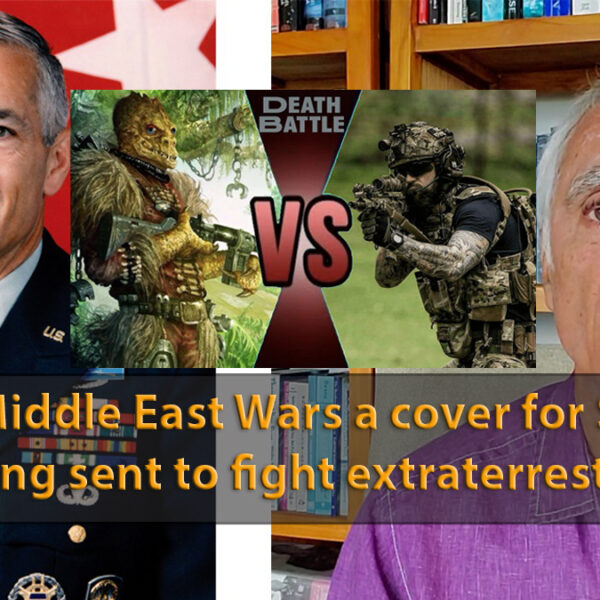 A March 9 Zero Hedge article presents nine signs why the Biden administration is moving towards increased US military intervention in Syria and against Iran. In this Exopolitics Today Podcast, Dr Michael Salla examines how these looming Middle East wars are a cover not only for Deep State activities such as searching for extraterrestrial artifacts and to fund a CIA black budget supporting secret space programs, but also for human soldiers to fight extraterrestrials in conflict zones. The podcast discusses extraterrestrial agreements dating back over a millennia, and the need for the Deep State to fulfill quotas of soldiers that are regularly sacrificed through wars contrived by the Deep State.
Exopolitics Today Podcast available on Rumble and YouTube
Related Articles/Podcasts
Planetary Intervention: Earth Special Forces – Nordic Delegations, UFO Crash Retrievals & Alien Firefights
Britain's SAS & Global SpecOps trained to fight extraterrestrials
---
March 27, 2021 Webinar: Click Here for more info or Click Banner to Register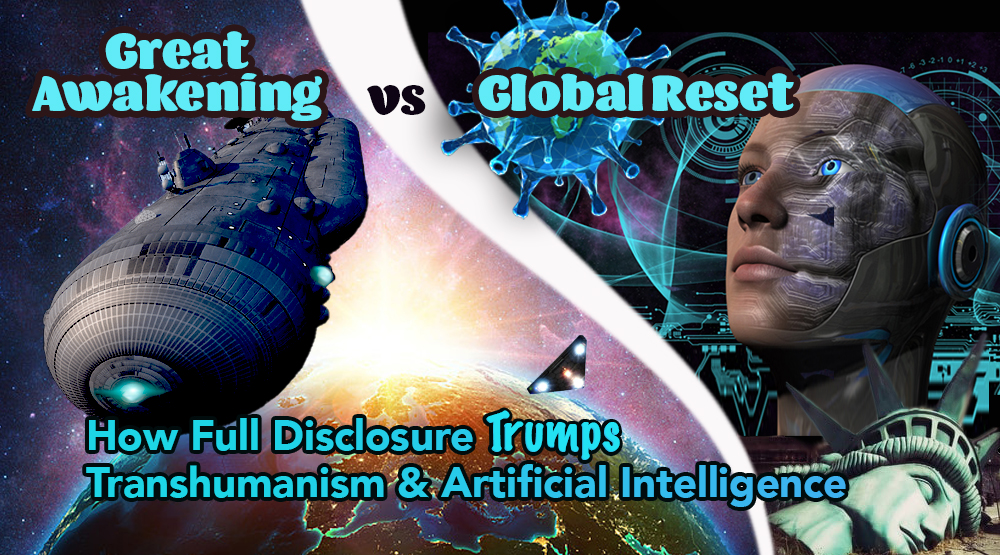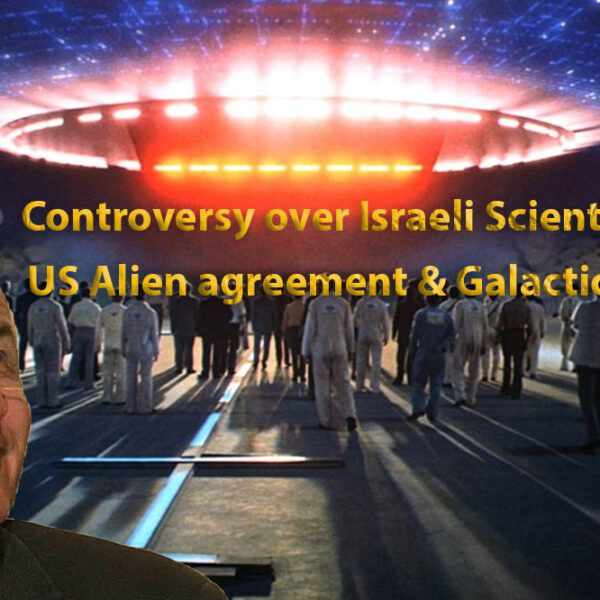 On December 4, Professor Haim Eshed generated worldwide headlines when in an interview published by the Israeli national newspaper, Yedioth Aharonot, he revealed the existence of a secret US agreement with extraterrestrials, the existence of a joint US alien base on Mars, and a Galactic Federation monitoring human affairs. Reactions to the Professor's startling revelations varied from those taking the comments as a major breakthrough on disclosure of extraterrestrial life, to many claiming he either had lost his mind or his words were distorted during the translation process.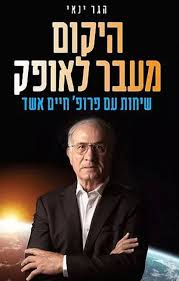 It's important to point out that Eshed gave the interview to promote his recent book, published in Hebrew, titled The Universe Beyond the Horizon conversations with Professor Haim Eshed. This is where one controversy arises since he appeared to say much more in his interview than what he told in his book.
Here's the crux of what the Professor had to say according to an extract of the interview, translated into English, that was published by The Jewish Press on December 5, which set off the worldwide controversy:
The UFOs have asked not to publish that they are here, humanity is not ready yet. Trump was on the verge of revealing, but the aliens in the Galactic Federation are saying: Wait, let people calm down first. They don't want to start mass hysteria. They want to first make us sane and understanding. They have been waiting for humanity to evolve and reach a stage where we will generally understand what space and spaceships are.
There's an agreement between the US government and the aliens. They signed a contract with us to do experiments here. They, too, are researching and trying to understand the whole fabric of the universe, and they want us as helpers.
There's an underground base in the depths of Mars, where their representatives are, and also our American astronauts.
Anticipating that some would conclude that he had lost his mind in making such comments, the Professor, who is also a former Brigadier General in the Israel Defense Force (IDF),  added for good measure:
If I had come up with what I'm saying today five years ago, I would have been hospitalized. Wherever I've gone with this in academia, they've said: the man has lost his mind. Today they're already talking differently.
I have nothing to lose. I've received my degrees and awards, I am respected in universities abroad, where the trend is also changing.
Support for Professor Eshed's continued sanity comes from former colleagues such as the current head of the Israel Space Agency, Dr.  Isaac Ben-Israel (also a former IDF general), who says that Eshed "has been talking about aliens for decades, and it never compromised his academic integrity."
Ben-Israel's admission is vitally important since it shows that Eshed's beliefs about alleged alien contacts and joint agreements with the US have evolved over decades during much of his professional life, and not a post-career flight of fancy as contended by some.
Other former colleagues such Dr. Dan Blumberg, the current head of the Earth and Planetary Image Facility at Ben Gurion University, says that the extraterrestrial topic is an important one that Eshed is more than qualified to cover authoritatively, but not as appears in the original Yedioth article:
I know Haim Eshed well, and have enormous respect for him. It's a viable and legitimate discussion, but it has been taken to a completely bizarre place by the article.
Blumberg's position is similar to many in that Eshed's views were either mistranslated or embellished in the original December 4 article. But were they?
What's important to keep in mind in finding an answer is that the Yedioth Aharonot interview follows the traditional question and answer format, interspersed with the interviewer's commentary. The commentary sections involve the interviewer applying Eshed's views to contemporary developments, which might raise the possibility of mistranslation or embellishment. However, these commentaries are followed by the professor's own words in answering a succession of questions about UFOs, extraterrestrial life and secret agreements, all done in the Hebrew language.
I did a Google Translate of the Yedioth Aharonot interview into English and found Eshed's responses to questions where he addressed the issues of US alien agreements, a US base on Mars, and a Galactic Federation monitoring human events. I was able to confirm that his responses, through Google Translate, closely matched what was written in the Jewish Press story, and other Israeli news outlets, such as The Jerusalem Post and The Times of Israel, in their English language articles.
While I'm not proficient in the Hebrew language, nor does Google Translate do justice to what Eshed is saying, there is nevertheless consistency in the quotes attributed to him, by these three independent Israeli news stories, with the translation of the Professor's own words by Google Translate.

Each Israeli source discussed the radical implications of what was said rather than raise problems of embellishment or translation. Clearly, the writers for each Israeli source read the original Yedioth Aharonot interview to get the gist of what Eshed was saying in his own words.
What was subsequently published in Israeli news sources are therefore  accurate translations of what Professor Eshed actually said rather than embellishments or distortions as suggested by leading UFO researchers such as Britain's Nick Pope. He told NBC News: "Either this is some sort of practical joke or publicity stunt to help sell his book, perhaps with something having been lost in translation, or someone in the know is breaking ranks".  
Having eliminated translation or embellishment problems, then is Eshed "breaking ranks" and revealing long-held secrets as Pope suggests?
For an answer, we need to consider Eshed's background, as revealed by Wikipedia and other sources. In 1969, Eshed was sent to the US by the Israel Defense Force's (IDF) Intelligence Division to gain a Ph.D. in aeronautical engineering. Upon his return, he headed the IDF's research and development department in the Intelligence Corps. By 1979, as Lt. Colonel in the IDF, he began to work on a detailed proposal for the establishment of a satellite program that could be used for space reconnaissance of the Middle East.
In 1981, Eshed retired from active military service and became a full-time professor at the Israel Institute of Technology, aka Technion, Israel's oldest and top-ranked University. He subsequently played key roles in founding and leading the Israel Space Agency (1983) and the Technion's (Asher) Space Research Institute (1984). Eshed managed Israel's satellite projects, including its highly classified spy satellites responsible for monitoring the Middle East region for possible national security threats such as Iran's secret construction of nuclear weapons facilities.
There are two phases during his military and civilian career that Eshed would have acquired access to information concerning extraterrestrial life and technology. The first phase involved his military service with the IDF, where Eshed worked with "Unit 81", the secret technology unit of the Israeli Military Intelligence Directorate. It is the Israeli equivalent of the Pentagon's Defense Advanced Research Projects Agency and the CIA's Directorate of Science and Technology.
It's highly likely that Eshed, at some time during US Israeli collaborations on breakthrough technologies, would have learned about multiple highly classified DARPA/CIA programs conducted during the 1970s. One of these very likely included a joint US extraterrestrial base on Mars reported by various insiders associated with the Montauk Project (1971-1983).
Decades later, Laura Eisenhower, the great granddaughter of President Eisenhower, says that she was subjected to a recruitment effort for a secret US base on Mars, but declined despite great pressure exerted on her.
Consequently, it is likely that it is through joint US Israeli collaboration on breakthrough technologies while he was associated with Unit 81 during his military service that Eshed first learned about a secret US base on Mars and extraterrestrial agreements.
During his subsequent "civilian career" (1981-2010), Eshed no doubt continued to work closely with his peers from DARPA and the CIA on breakthrough technologies, while he focused on space surveillance technologies for the IDF.
Up to his retirement in October 2010, Professor Eshed had been responsible for the launch of 20 Israeli satellites during his nearly 30-year career at the Space Research Institute and the Israel Space Agency.
During his command of Israel's spy satellite program, he now worked closely with US peers from the National Reconnaissance Office (NRO), which runs spy satellites and is jointly run by the Pentagon and the CIA. It's during joint intelligence sharing between the NRO, CIA, and the Pentagon's National Security Agency (NSA), with the IDF, Israel Space Agency, and the Space Research Institute that Eshed presumably learned a lot more about highly classified US programs concerning UFOs and extraterrestrial life that he first learned about while working for Unit 81.
According to Dan Sherman, a 12-year veteran with the US Air Force (1982-1994), the NSA ran an electronic communications program ("Project Preserve Destiny") with extraterrestrials that relayed details about abducted humans that were returned to their pick-up locations unharmed and with memories wiped. Sherman's testimony matches what Prof. Eshed and others have said about US extraterrestrial agreements and genetic experiments.
As for Eshed's revelations about a Galactic Federation monitoring human affairs and deciding that humanity is not yet ready for open contact, this is clearly a highly controversial claim. There have been many claims of an extraterrestrial Federation, Confederation, or Alliance monitoring human affairs and regulating multiple alien visitors' activities to our world.
The earliest reference goes back to 1952 when the famed contactee, George Van Tassel, claimed to be in communication with the "Ashtar Command," which was deemed to be part of a wider Galactic Federation, that requested the US abandon research into thermonuclear weapons. The Galactic Federation/Ashtar Command was involved in a failed diplomatic outreach that occurred on February 20, 1954, when President Eisenhower met with its representatives at Edwards Air Force base to discuss thermonuclear weapons testing. The extraterrestrial representatives further warned Eisenhower about unscrupulous alien groups that would soon make contact to make deals.
There has been over the subsequent decades a steady succession of contactees, insiders and channelers that have spoken or written about a Galactic Federation regulating human affairs. Eshed's reference to the Galactic Federation adds credence to the legitimacy of such claims. Indeed, the subject of Galactic Diplomacy, which is the title of my 2013 book, has been given a healthy shot of credibility.
In a December 10 interview published on YouTube, I spoke with Corey Goode, a secret space program insider, about Professor Eshed's claims concerning a Galactic Federation. Goode elaborated upon the different federations that he was aware of or that he interacted with during his SSP service and off planet contact experiences.
As for Eshed's claim that the Galactic Federation asserts humanity is not yet ready for open contact due to our lack of technological development, there are a few ways to interpret this. One may be that our overall technological level of development needs to be closer to a Type 1 status civilization according to the Kardashev scale. This is where the majority of humanity's energy needs come from planet-wide energy generating systems. This would require humanity moving away from non-renewable fossil fuel sources to electromagnetic or other planet-wide energy systems.
Another interpretation is that the current global situation by which advanced technology is controlled by the Deep State and withheld from the rest of humanity needs to be dealt with before open contact can occur. In other words, the power of the Deep State needs to be removed or significantly curtailed before humanity is ready for contact. After all, why would a benign Galactic Federation want to admit a planetary member that is schizophrenic and corrupted by a hidden Deep State that contemptuously manipulates the rest of humanity?
In conclusion, Professor Eshed's revelations have brought to the mainstream media's attention information drawn from highly classified extraterrestrial related projects that have been earlier revealed by many brave insiders, witnesses, and contactees who were widely ridiculed and debunked for their disclosure efforts. It's hard to debunk someone with Professor Eshed's background and stature when he raises such controversial topics.
While there may be controversy over Eshed's startling comments, this is not due to erroneous translations, embellishments, or him losing his mind. Instead, humanity is being told to wake up to truths about extraterrestrial life and secret agreements with the visitors that have been ignored and widely ridiculed for decades.
Many scientists, academics, and space professionals are in deep denial that they could have been fooled about such monumental issues during their distinguished careers. Professor Eshed's revelations are a big wake up call. He is asking if we personally and collectively are ready for open contact with extraterrestrial life and a Galactic Federation.
© Michael E. Salla, Ph.D. Copyright Notice
[Note: Audio version of this article is available on YouTube and Spotify]
[Google Translate of the Yedioth Aharonot interview. Another version is here]
Further Reading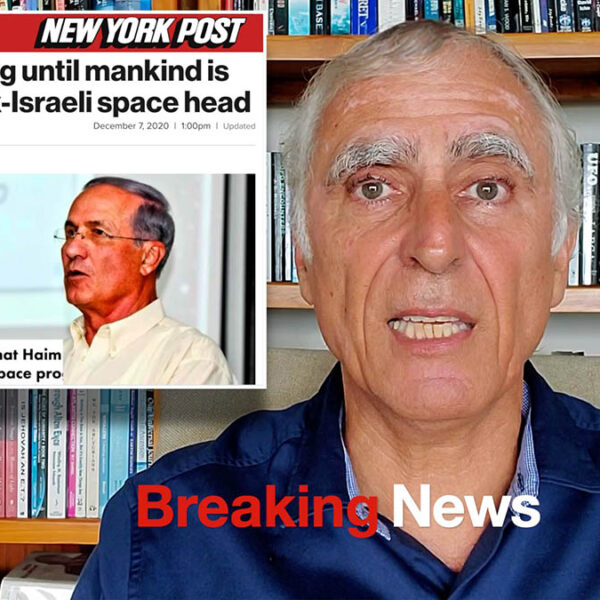 Prof Haim Eshed, a senior scientist who for nearly 30 years headed Israel's space security program has revealed secret US extraterrestrial agreements, a joint US ET base on Mars, and how a Galactic Federation is closely monitoring human affairs. Major media around the world is covering Prof Eshad's revelations. He further declared that President Trump was on verge of extraterrestrial disclosure but was told to hold back by the Galactic Federation since we weren't at the right level of technological development. Apparently Space Force was created.to help speed up humanity's technology base.
In this podcast, Dr. Michael Salla covers Prof Eshed's revelations, the close historic cooperation between Israel's Mossad, the CIA and the National Reconnaissance Office when it comes to satellite surveillance and the covert use of advanced antigravity craft. He also discusses how the alleged Galactic Federation wants humanity to get closer to Type 1 civilization status according to the Kardashev scale, and how the lifting of national security orders on 5900 patent applications could quickly achieve this goal.
Video also available on Rumble.com
A mainstream news article about Prof Eshed's revelation is here.
Article about President Trump's Memorandum to release national security orders on 1000 patent applications is available here.