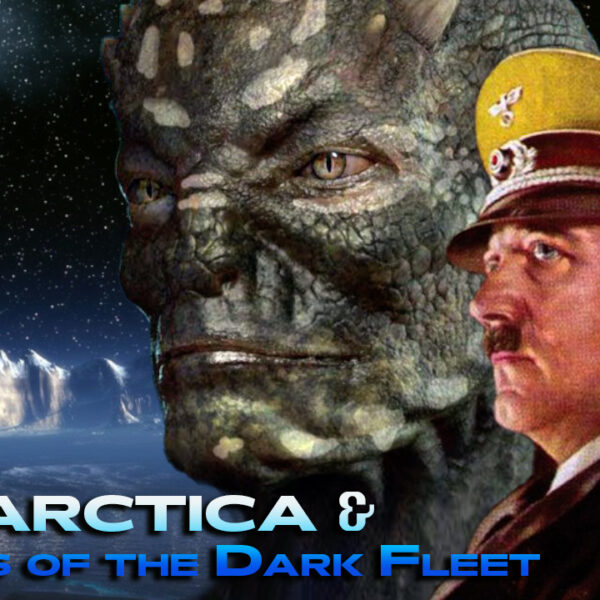 I'm delighted to announce the release of a short film presenting the recent history of Antarctica and how a breakaway German colony established a presence in an extensive underground cavern system, and used it as a base of operations for building a fleet of reverse engineered alien spacecraft. The German "Dark Fleet" has evolved over decades to become a powerful force on Earth and in Deep Space. Learn why the existence of the Dark Fleet is to be exposed as a necessary condition for humanity entering a golden galactic age where we interact with highly advanced extraterrestrial civilizations who share advanced life changing technologies.
Premieres Today at 10 am Pacific, 1 pm East Coast, USA 
 Watch on YouTube, Rumble or Vimeo
I wish to thank my inspired and incredibly talented wife, Angelika Whitecliff, for the many hours she devoted to creating this short film and raising public awareness of these critical issues.
Michael Salla, Ph.D.
Related Articles/Short Films
May 22, 2021 Webinar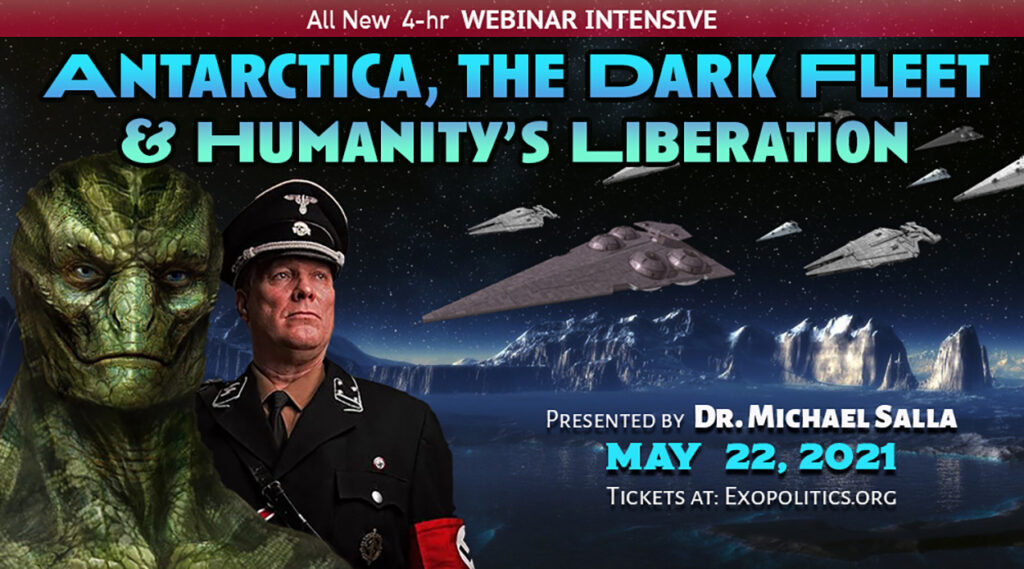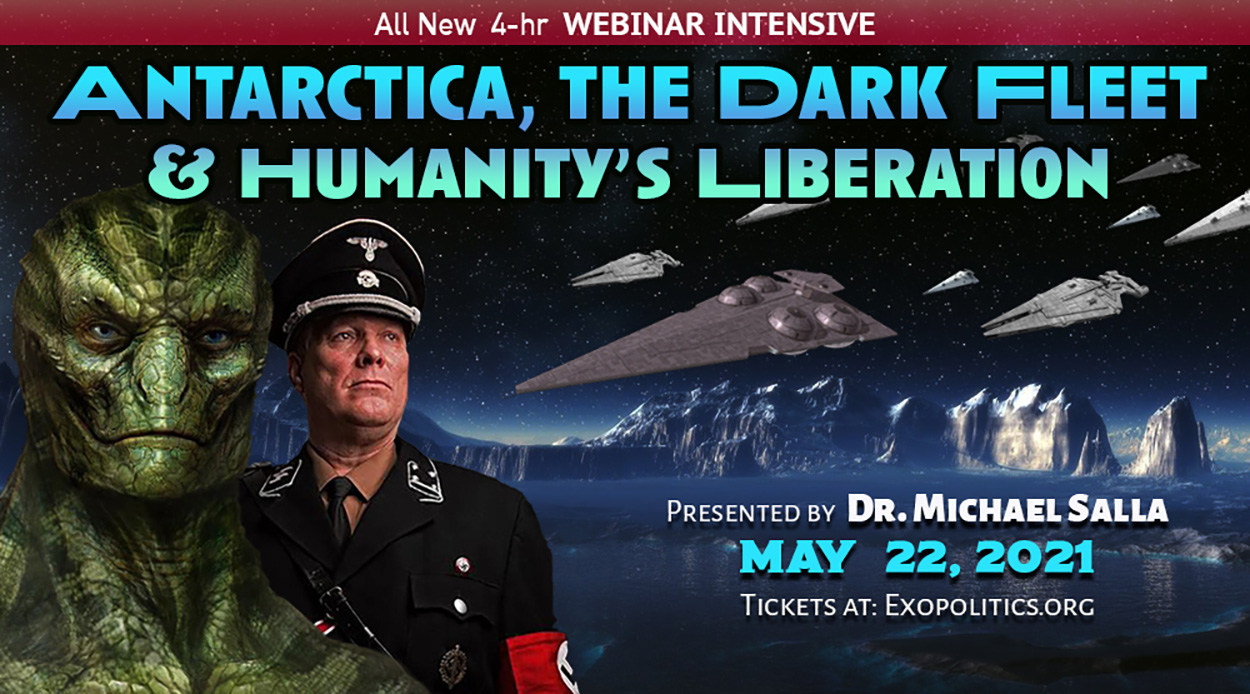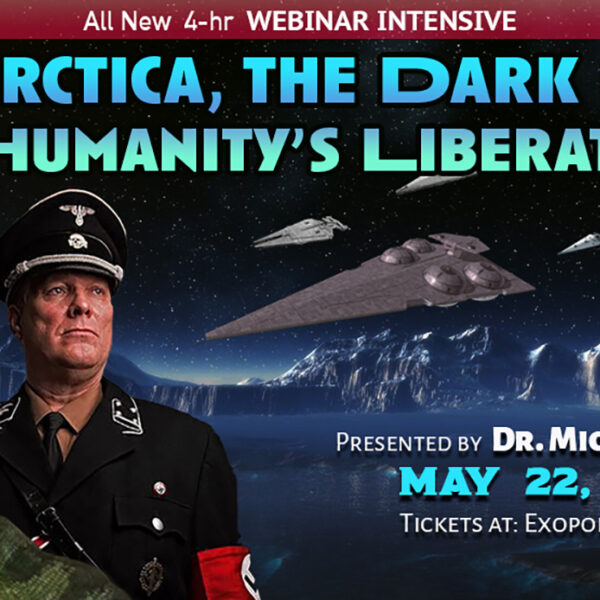 At the end of the Second World War, Antarctica became the hub for a secret alliance between a breakaway German colony and different extraterrestrial groups. With the aid of their alien allies, the Germans were able to develop a powerful Dark Fleet that routed the combined military forces of the US and its allies on the Antarctic continent. In the aftermath of defeat, the German-Extraterrestrial alliance pressured the US into persisting agreements that have spanned successive Presidential administrations.
The Dark Fleet has since grown into a powerful military space force with bases in Antarctica, on the Moon, Mars and elsewhere in our solar system. Furthermore, the Dark Fleet is behind a "galactic slave trade" involving millions of missing people, and regularly conducts interstellar operations against peaceful planetary civilizations. If left alone, the Dark Fleet and its extraterrestrial alliance would grow to become the epicenter of a tyranny that would eventually span the galaxy. However, powerful resistance forces are amassing.
In this 4-hour Webinar Intensive, Dr. Michael Salla will explain the history of Antarctica and the Dark Fleet, and how these have become the hub of this evolving galactic tyranny. He will explain how humanity's liberation from this dark alliance and its web of nefarious activities on Earth and in space are being covertly assisted by multiple extraterrestrial civilizations and higher dimensional forces. Today we at the precipice because of a titanic struggle between opposing forces of light and dark, and every awakened individual is being called to make a difference by learning about the issues and becoming active.
About the Presenter: Dr. Michael Salla is the author of the bestselling Secret Space Programs Book Series & founder of Exopolitics.org
Webinar Date: May 22, 2021

This LIVE event will be recorded, and attendees are able to watch unlimited replays for 60 days.
To view and purchase past webinars click here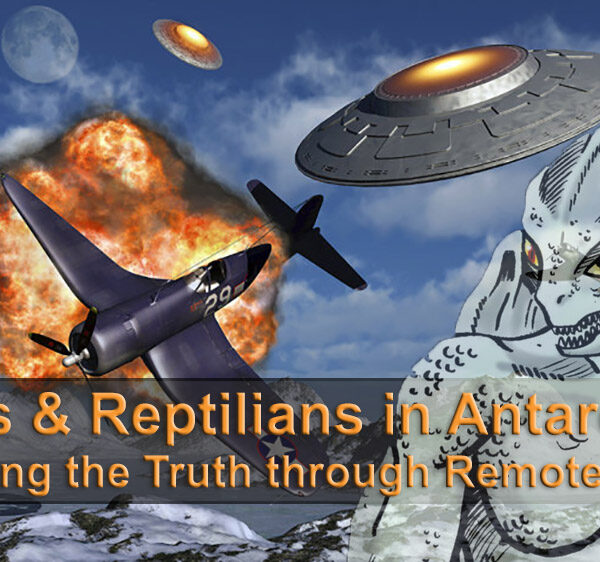 The Farsight Institute has just released the results of multiple remote viewing sessions focusing on the true history of Antarctica in terms of a breakaway German colony established there with the help of extraterrestrials during the World War II era. The remote viewing sessions were conducted using a rigorous blind scientific protocol developed by Dr. Courtney Brown, and the results were, frankly, very impressive.
The consistency of the results with what whistleblowers and insiders had previously revealed, and the additional details they provide about the events that occurred in Antarctica leading up to and including Admiral Byrd's Operation Highjump expedition from August 1946 to February 1947, makes the remote viewing data very helpful in reaching a more accurate understanding of our history.
Dr. Brown provided two targets to five remote viewers who were not given any details about the targets, so they could not front-load their own biases and opinions about it. Here is how he explains the scientific protocol used for all remote viewing sessions:
Blind Conditions for All Remote-Viewing Data: All remote viewing for this project (as with all projects conducted at The Farsight Institute) was conducted under totally blind conditions. The viewers were told nothing about the project or specific targets while they were conducting their remote-viewing sessions. They were only instructed that there is a target, and that they should remote view it.

In the Antarctica remote viewing sessions, there were two targets that the five remote viewers would focus on.
Target 1. The most advanced Nazi base in Antarctica, circa the end of World War II.
Target 2. The most significant battle between the Nazi forces in Antarctica and US forces, circa the end of World War II or after.
It's important to emphasize that the five remote viewers were instructed to focus respectively on Target 1 and Target 2 without being told anything about either target.
It needs to also be pointed out that it is not unusual to get remote viewers to focus on historical events in remote locations. CIA documents obtained through the Freedom of Information Act confirm that the CIA hired remote viewers to gain intelligence on events on Mars as far back as one million years ago. Clearly, those within the intelligence community appreciate the importance of remote viewing data to better understand events that transpired decades, centuries, and even millennia ago. 
In the two-part video series that has just been released, Dr. Brown provides his introductory remarks to each target and what the five remote viewers found. At the end of each segment of five presentations, he gives his own summary and analysis about each target. The following trailer introduces the two-part video series that spans four hours and what was discovered.

In Part 1, the five remote viewers presented their data on what they had witnessed. They all described seeing large artificial structures in a remote cold, snow-covered mountainous region. Saucer-shaped craft were sighted in the vicinity, and several remote viewers witnessed them either landing or proceeding into a large underground facility that was accessed through a mountain entrance.
One of the underground facilities was a large urban dwelling, dwarfed by even larger industrial manufacturing areas nearby, all connected by a transportation system of some kind. The five remote viewers all described seeing humans and extraterrestrials interact in various situations and those key individuals in command positions. The attitude of the humans was a mix of fear, anger, and arrogance. The extraterrestrials had an attitude of superiority, dominance, and boredom in working with humans.
None of the remote viewers explicitly mentioned Antarctica or Nazis. However, the descriptions they gave of the location and people involved for Target 1 were clearly indicative of both. While there were some variations in reports of the area, structures, humans, and extraterrestrials each of the remote viewers witnessed, collectively, they provided impressive details on Target 1: "The most advanced Nazi base in Antarctica, circa the end of World War II."
Dr. Brown provided his analysis and summary of what the five remote viewers had observed in relation to Target 1:
What we found out is that there was a huge Nazi presence in Antarctica at the end of World War II. Moreover, they had help, extraterrestrial help, and in fact, very surprising extraterrestrial help. Clearly, the Nazis could not have established a powerful military presence in Antarctica without outside assistance, the environment was just too inhospitable. So they got help but we ultimately found out that they got help from two very different extraterrestrial groups.
One of the extraterrestrial groups helping the Nazis was Reptilian, while the other group was a human-looking group working with both the Nazis and Reptilians. 
The remote viewing data aligns closely with what William Tompkins said he, and members of a covert Naval espionage team stationed at Naval Air Station San Diego during World War II, was told by nearly 30 navy spies embedded in top aerospace corporations in Nazi Germany.  The spies revealed that Reptilian extraterrestrials had helped Hitler's regime establish a base in Antarctica during the war and guided the Germans to precise locations where they could establish a large base—Admiral Donitz's impregnable Shangri-la from which the Germans could one day rebound from their impending military defeat in Europe: "The German submarine fleet is proud of having built for the Führer, in another part of the world, a Shangri-La on land, an impregnable fortress."

Tompkins' testimony is backed by multiple insiders and historical documents that I discuss in detail in Antarctica's Hidden History: Corporate Foundations of Secret Space Programs (2018). Therefore, the remote viewing data is an additional source of evidence supporting claims that the Nazis had established a breakaway colony in Antarctica, which continued operations well beyond World War II.
The five remote viewers next proceeded to Target 2, again without being given any details of what they were looking for. This time the five witnessed large aerial battles over the remote mountainous region in a cold, snowy terrain. One side of the battle possessed flying saucers coming both from outer space and from undersea locations that were piloted by a mix of humans and extraterrestrials, while the other side comprised conventional aircraft piloted exclusively by humans, a number of naval ships, and ground forces.
The side led by humans was described as military in orientation and behavior, and possessed aircraft, ships, and ground troops. Before the battle, the leader of the human side was confident and determined to fulfill his mission of finding and destroying the underground facilities of the other side—the secret German Antarctic base.
The results are consistent with what is known about Admiral Byrd's Task Force 68, which comprised 13 ships, 33 aircraft, and 4700 US servicemen in Operation Highjump, and the secret orders he had been given to find and subdue any German bases in Antarctica. Given memories of the comprehensive military defeat of Nazi Germany, it's understandable why Byrd and his expedition would have had high confidence about their chances of success.
The remote viewers described the excitement and glee of the extraterrestrials whose craft were technologically vastly superior, as contrasted to the craft of the human (US Navy) pilots that were courageous but quickly became despondent as the battle progressed. The remote viewers described the extraterrestrial craft as possessing LASER weapons that disintegrated both the human aircraft and ground forces advancing towards the German base.
The remote viewers described a very one-sided affair where the flying saucers both toyed with and destroyed all the conventional aircraft. One of the remote viewers, Aziz Brown (Dr. Brown's son), compared the battle to what was depicted in an episode of the popular sci-fi series, Stargate SG-1, where invading extraterrestrial spacecraft were met by human-piloted US Air Force fighters. In contrast to the genuine battle depicted in Stargate SG-1, Aziz Brown reported the battle he witnessed in association with Target 2 as a massacre.
The remote viewers described the aftermath of the battle and the attitudes of the respective leaders. The commander of one of the extraterrestrial flying saucer craft was in a very celebratory mood, while the human leader of the losing side was devastated. Several of the remote viewers described the top commander of the flying saucer craft as a very tall, powerful Reptilian who was ecstatic with the result.
There is one historical photo showing a downed US Navy airplane that crashed during Operation Highjump. While the Navy asserted that the downed craft was an isolated accident, according to the remote viewers, Antarctica was strewn with such debris from the destroyed aircraft and routed ground forces.
Dr. Brown again provided his analysis of the data at the end of Part 2 of the video series.
You have now seen all of our data regarding the Nazis in Antarctica and their extraterrestrial allies. To be honest, it is not too surprising to see that the Nazis found support from the Reptilians.
He went on to explain the dynamics of the evolving relationship between the Reptilians, the Nazis, and the US military as a result of Operation Highjump:
The Reptilians had no long-term interest in the Nazis, they were a means to an end…. You see by helping the Nazis with their Antarctica base they gained two things. First, they gained a small but dependable slave military force that they could dispatch wherever they wanted, even off-planet in the future. But second, and this is a really important part, they could scare the daylights out of the American military and political leadership. You see, it was clear at the end of the Antarctica battle that the Nazis could use their new aircraft and weapons to challenge the entire U.S. military. Indeed, the US military would be powerless against such a technological advantage.
Why then did the Nazis not actually do it? Why did they not actually invade the continental United States and blow the US military out of the water so to speak? Well, it's simple, their Reptilian allies did not allow it. The Reptilians didn't want the Nazis to control anything. They just wanted the US military and political leadership to be so frightened that they would agree to absolutely anything in order to get some of that advanced technology.
Brown's analysis is consistent with insider reports that the Nazis and their extraterrestrial allies allowed most of the naval ships of Operation Highjump to escape the destruction inflicted on aircraft and ground forces. The ships and surviving personnel would be able to return to the US and warn national security leaders about the new enemy in Antarctica.
Indeed, Admiral Byrd revealed some of the truth when he stopped in Chile and gave an interview where he referred to significant casualties and a new enemy that the US would have to face.
Adm. Byrd declared today that it was imperative for the United States to initiate immediate defense measures against hostile regions.
The Admiral further stated that he didn't want to frighten anyone unduly but it was a bitter reality that in case of a new war the continental United States would be attacked by flying objects which could fly from pole to pole at incredible speeds.
Admiral Byrd repeated the above points of view, resulting from his personal knowledge gathered both at the north and south poles, before a news conference held for International News Service."

This takes me to the second group of extraterrestrials helping the Nazis that participated in the aerial battle witnessed by the five remote viewers. Dr. Brown said:
What is most surprising is that some of our data suggests that some support for the Nazis came from a group of extraterrestrials who we know as the Pleiadians. Now understand that we have a much broader view of the Pleiadians at the current time. They were not all of one mind during that time period. Moreover, the Pleiadians now seem to be thoroughly upset with everything that some of their kind did with the Nazis back in the day. In general, we have found that contemporary Pleiadians are good people who want the best for humanity, all of humanity.
Dr. Brown's comments here are puzzling since none of the remote viewers mentioned Pleiadians helping the Nazis. All the remote viewers mentioned were human-looking extraterrestrials helping the humans (Nazis) in the underground structures and the subsequent battle in the remote cold snowy mountainous regions (Antarctica).
According to the available literature, the human-looking extraterrestrials helping the Germans described them as coming from the Aldebaran star system in the constellation Taurus, not the Pleiades constellation.  This was made clear in the psychic communications of Maria Orsic, who established the initial contacts with the Aldebaran extraterrestrials that kickstarted the development of the advanced spacecraft that would eventually be incorporated into the secret weapons programs of Nazi Germany and taken secretly to Antarctica.
Is Dr. Brown simply mistaken in his assertion that a rogue Pleiadian group helped the Nazis? Possibly, but it's worth pointing out that according to Elena Danaan, who claims to be a Pleiadian contactee, there is indeed a rogue group of Pleiadians that are working with Reptilians. She describes them as coming from Alcyone, one of the solar systems making up the Pleiades constellation, and also asserts that they have long been helping the Cabal/Deep State:
They named themselves "Taal Shiar"… and name their planet "Taalihara" orbiting around the star Alcyone…. They tried to build their own little empire from there, I think that was quasi impossible regarding to the overpowering threat of the Orion and Ciakahrr [Draco Reptilian] empires. By opposition to their brothers Taygetans [the main Pleiadian group], they did not join the GFW [Galactic Federation of Worlds] and instead allied with … malevolent groups. They are involved in the misdeeds of the Cabal on Terra [Earth] and a painful disgrace to the Man races. They also gave a world in the Alcyone system to a reptilian presence. [A Gift From the Stars, p. 250]
The information provided by the team of remote viewers working with Dr. Brown gives rich insights into historical events that took place in Antarctica around the end of World War II, the establishment of a secret German space program in underground locations, and the assistance to the Germans by both human-looking and Reptilian extraterrestrial groups.
The remote viewing data provided by Dr. Brown and his team of well-trained remote viewers following a rigorous scientific protocol provides a highly valuable means of intelligence gathering on esoteric topics and important historical events involving extraterrestrial life. The data provides answers to many important questions while also raising further controversial issues to explore. Most critically, remote viewing data helps us sidestep the blanket suppression of information about the true history of human extraterrestrial interactions implemented by national security forces in all major countries. For these reasons, Dr. Brown and his remote viewing team deserve our thanks and support.
© Michael E. Salla, Ph.D. Copyright Notice 
[Note: Videos featuring remote viewing of Nazis and Reptilians in Antarctica are  available at Farsight Institute]
Further Reading
---
New Webinar: Antarctica, the Dark Fleet & Humanity's Liberation – May 22, 2021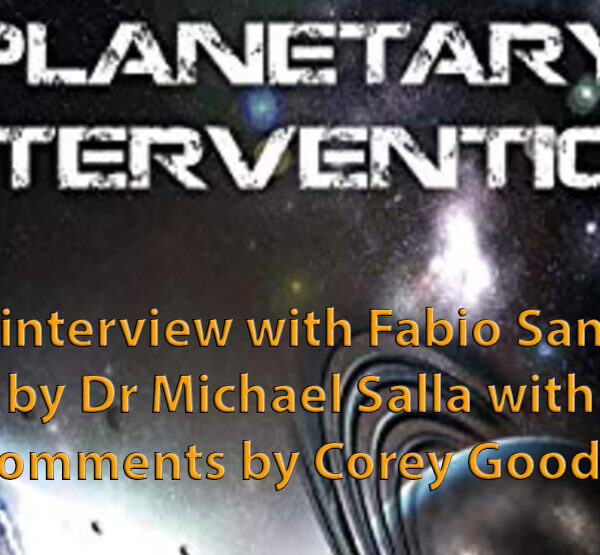 An insider using the pseudonym 'Daniel', who claims to be from a secret government group called 'Earth Force', shared his experiences with Fabio Santos, a Brazilian researcher, who wrote a book about them called Planetary Intervention. According to 'Daniel, Specialized Elite Earth Forces have provided perimeter support for Nordic extraterrestrials meeting with Earth officials, and battled Reptilian and Grey Aliens over crashed UFOs. Daniel also revealed the long history of Reptilians coming to Earth to hunt and kill humans as part of a secret agreement dating back more than a millennia that mirrors the Predator series of movies. 
In the following YouTube video, I interviewed  Fabio Santos about Planetary Intervention, and how and why he began researching Daniel's story. Corey Goode personally met with Daniel and Fabio during a recent visit to Brazil, and introduced me to their information. There are important parallel's between Daniel and Corey's testimonies which he mentions in his comments about the interview. More of 'Daniel's' experiences can be read in  Planetary Intervention.
Thanks to Corey Goode for setting up the interview.
Further Reading
---
[Note: In my upcoming February 27, 2021 Webinar, I will be discussing historic intervention by extraterrestrial civilizations in human affairs dating back centuries, and how this is particularly relevant today with an "Earth Alliance" working to free humanity in a global revolution.]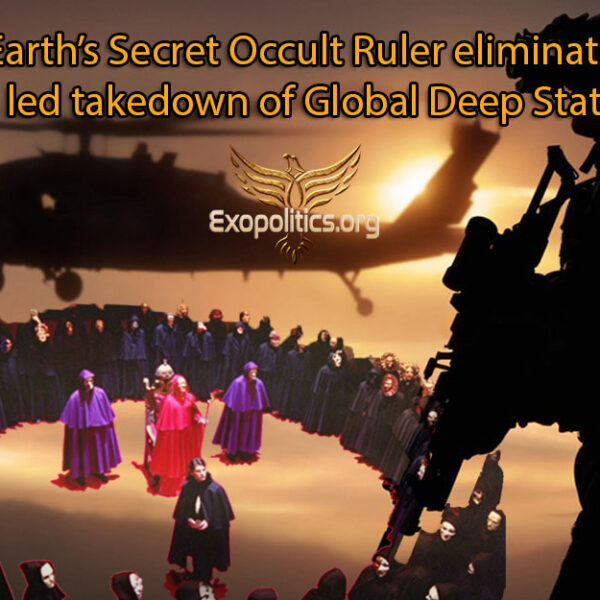 On January 15, it was announced by multiple news sites that Baron Benjamin de Rothschild unexpectedly died of a heart attack at the age of 57 while at his Swiss home. According to best-selling author David Wilcock, Rothschild was the world's "Pindar" – the secret occult ruler of our planet reporting directly to off world extraterrestrial masters.
What makes Wilcock's claim particularly intriguing is that he says that only a day earlier, the US Secretary of State Mike Pompeo gave a coded message through his Twitter account authorizing the final stage of a covert military operation to take down the Deep State around the planet. Wilcock's claims raise intriguing questions about Rothschild's death, his possible role as Earth's Pindar, and a covert US led takedown of Global Deep State.
Rothschild's death was first announced on the Edmond De Rothschild company website and details were provided by Bloomberg news about him:
De Rothschild had been head of the group created by his father since 1997 and worked to simplify its structure after delisting. As of the end of 2019, the group had 173 billion francs ($194 billion) in assets with activities in 15 countries, according to its website.
In his online presentation yesterday, Wilcock discussed arrests taking place around the world of people involved in a coup attempt against the President of the United States. He then linked this takedown operation to the mysterious death of de Rothschild who was the Pindar or leader of the globally orchestrated coup attempt:
Pindar actually is the name of the leader of this group that we've been talking about for so long. It is a name that refers to the Dragon and the male member of the Dragon, that's the name of the leader. So, the Pindar is basically the number one guy. And this number one guy just so happened to have mysteriously passed over on January 16 [15 at age 57. And here you go, that's right, Banker Benjamin de Rothschild … owner of the Group dies age 57. So that is compelling since it's a very young age and a suspicious time to say the least.
To help understand the role of the Pindar in relation to the male heirs of the Rothschild family, it's worth recalling what Dr Bill Deagle, a former US Air Force medical doctor, had to say about a mysterious encounter he had with a leading member of the Rothschild family, Baron Guy de Rothschild, in 1992. In a Project Camelot interview, Deagle said:
I woke up in the middle of the night, bolt upright, and I sat up. And I had all the lights on because I'd have to periodically go to the restroom or whatever. I had all the lights on. And this guy was standing in front of me with what I call a $5,000 tuxedo, not a gray hair in his head, mid-50s, slim and trim.
I said: How did you get in here?
And he says: It's wonderful to see you, my son.
I said: You're not my father.
And I looked at this guy, and he looked like French nobility. Right? And I said: Who are you?
He says: I am the Baron Guy de Rothschild, the Pindar.
And I had this really kind of, what I call a check or a kind of a cringe in my spirit. And I knew right away, because I have this gift. Right? Without getting into a big long discussion, I knew right away.
I said: I know who you are. You're the representative of the Luciferic power that controls Earth.
He says: Yes, I am the CEO of Earth, Inc., and I am the man that sits in the 13th chair of the Druidic Council. I want you to be my understudy, and when I transcend I want you to take over my job.
And I said: No, I'm not going to.
He said: We know your bloodlines; we know your genetics; we know everything about you and you're a perfect replacement for me.
And I said: No!
What is particularly interesting in this exchange is Rothschild's claim of being the "Pindar" and the "CEO of Earth, Inc". These statements suggest that he is merely running the Earth on behalf of others, but who?
For an answer, we can look to information about the Pindar supplied by British researcher David Icke. Icke wrote about the Pindar in The Biggest Secret after interviewing a former participant in Satanic occult ceremonies, Arizona Wilder. Icke wrote:
Pindar means 'Penis of the Dragon'…  Arizona says that Pindar, like all the reptilians when they shape-shift, has very powerful hypnotic eyes (the 'evil eye' of legend) and at sacrifices the victims face is turned to Pindar at the moment of death for him to steal the person's soul or energy through this 'evil eye' magnetic process…. Pindar attends the major Satanic ceremonies in Europe and then flies to California for the rituals there. [pp. 302-3]
Icke's reference to Reptilian extraterrestrials directly connects to the high-ranking member of the Rothschild family who is regularly chosen to be the CEO of Earth Inc., which in turn is controlled by a Reptilian empire that spans countless other planets, according to multiple insiders.
Baron Guy de Rothschild died in 2007 at the age of 98. If Deagle was told the truth in 1992 about Rothschild planning to retire as Pindar, it means that anytime in the period between 1992 and 2007, another male heir of the Rothschild family had replaced him.
Benjamin Rothschild became the head of the Edmund de Rothschild company in 1997. As head of one of the major Rothschild banking and investment groups, it's highly likely that Benjamin succeeded Guy as the Pindar, as claimed by Wilcock.
This is where another of Wilcock's claims becomes highly relevant to contemporary political events. He says he found a solution to a coded message by the mysterious Q military intelligence group that has been subjected to an unprecedented global censorship campaign.
In a post dated June 4, 2020, Q revealed a sequence of six events numbered RED1 to RED6, which refer to events associated with different stages of a covert global military operation to take down the Deep State.   
Q !!Hs1Jq13jV6 ID: 866b8a No.9473673
Jun 4 2020 18:49:59 (EST)
EAM LOYALISTS:
RED1: POTUS twitter removal
RED2: Central communications blackout [continental US]
RED3: CLAS movement PELOSI or PENCE
RED4: Movement of MIL assets [10th Mountain_1st Marine_CPSD_Marine_QVIR] to central locations under guise of citizen riot control.
RED5: NAT MIL COM CEN
RED6: SEC OF DEF _instruct1
USSS
CASTLE_ROCK
Q
The first event RED1, occurred on January 8 with the permanent suspension of President Trump's Twitter account. Wilcock gave a plausible explanation for the sequence of RED2-5 events occurring with the suspension of thousands of alternative social media sites, movement of military personnel into Washington DC and state capitals, etc.
With regard to the final event in the sequence, RED6, Wilcock had a fascinating solution. He said it was a coded message by Secretary Mike Pompeo through a photo of six bottles of Red Wine he displayed in a January 14 Tweet.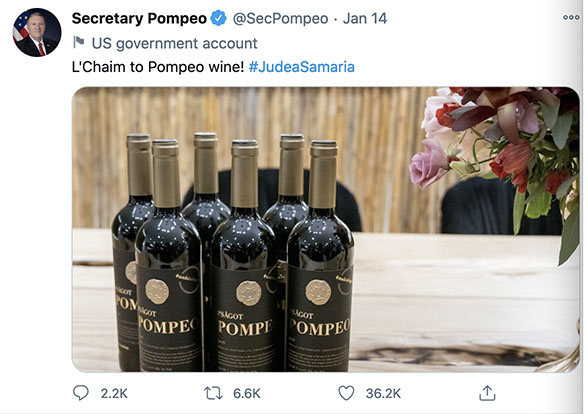 If Wilcock is correct, then Pompeo's Tweet was a coded authorization RED6 for the final stage of a global covert takedown of the Deep State to begin.
The very next day, Baron Benjamin Rothschild was dead. Was this merely a coincidence, or was he a high-level casualty of the global covert takedown of the Deep State now underway as suspected by Wilcock?
We will not have to wait long for an answer as the covert operation is expected to be publicly announced either just before or after President Trump's term of office formally ends on January 20. Wilcock points out that January 19 is National Popcorn Day, which would make for an ironic way to bring to the public's attention a worldwide operation to take down the Deep State in a 2nd American Revolution.
© Michael E. Salla, Ph.D. Copyright Notice
[Note: my next Webinar Exopolitics and the Second American Revolution has been rescheduled for January 30, 2021 – Registration Info here]
Further Reading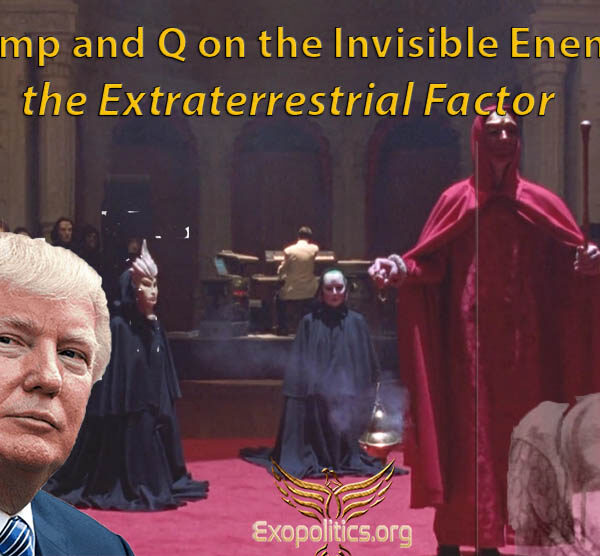 There have been multiple references to an "invisible enemy" by President Donald Trump and Q (aka QAnon), which White Hats in the US military-intelligence community are presently fighting in an "information war". While mainstream news outlets claim Trump is merely referring to COVID-19 as the "invisible enemy" that has afflicted the US and the rest of the planet, what emerges from examining the wider context of his remarks and Q posts is that the real enemy Trump is alluding to is a Deep State which has a non-human dimension that is behind the "plandemic".
Trump's repeated references to the invisible enemy have been noted by mainstream media outlets as merely a rhetorical flourish to combating the COVID-19 virus. For example, Jack Shafer, writing for Politico, said on April 9:
Ever since President Donald Trump made his bootleg turn on coronavirus in mid-March, finally conceding the magnitude of the pandemic, he has attempted to brand the contagion as an "invisible enemy."
Trump first used the phrase in a March 16 coronavirus task force press conference, saying, "No matter where you look, this is something—it's an invisible enemy." Obviously a conscious coinage designed to add Trumpian seasoning to headlines, the president made sure to return to the phrase about a minute later, saying, "I just say this: We have an invisible enemy."
Ever since, Trump has used the expression in letters, remarks, interviews, tweets, video blogs, but especially in the campaign-style pressers about the virus he's been staging almost daily since his turnaround. According to the Factbase database, Trump has exploited the expression at least 44 times in what looks like his effort to anthropomorphize the virus into a sentient thing with evil intentions on mankind.
Is this what Trump is doing with his repeated references to an "invisible enemy" merely alluding to something so small it can't be seen? Or is he referring to an invisible enemy that orchestrated the emergence of COVID-19?
Trump's repeated references to World War II in the lead up to the following quote provides a context suggesting that he is referring to something far more sinister behind the global virus than merely an accidental natural occurrence:
In World War II young people in their teenage years volunteered to fight. They wanted to fight so badly because they loved our country. Workers refused to go home and slept on factory floors to keep assembly lines running…. We must sacrifice together because we are all in this together and we'll come through together. It's the invisible enemy. That's always the toughest enemy: the invisible enemy. But we're going to defeat the invisible enemy. I think we're going to do it even faster than we thought. And it will be a complete victory.
The wider context of Trump's remarks on the invisible enemy point to it as the Deep State, which he and his administration have been battling even before his Presidential inauguration.
The civil war between the Trump Administration and the Deep State is a battle between those wanting to  free humanity from an oppressive group of global controllers that has enslaved humanity through its domination of the mainstream media, and political, financial, cultural and religious institutions for centuries, if not millennia.
Authors such as as Jim Marrs, Rule by Secrecy (2001) and William Bramley, Gods of Eden (1993), have presented compelling evidence exposing the global controllers/Deep State as elite ruling bloodline families that trace their ancestry back to extraterrestrial colonists banished to Earth millennia ago. They both reveal that in humanity's far distant past, extraterrestrials directly ruled over humanity, and then installed human-alien hybrids to rule as proxies as described in historical documents such as Sumer's "King's List "and Manetho's chronicle of pre-dynastic Egyptian rulers.
These hybrid proxy rulers evolved to become the ruling bloodline families that have controlled humanity from behind the scenes using ancient knowledge and technologies handed down from their extraterrestrial overlords – Reptilian entities, according to Marrs and others.
In the 1930s and 1940s, these bloodline families gained access to more recent and powerful extraterrestrial technologies acquired through off-planet visitors attracted to Earth's rapid industrialization, and looming development of atomic weapons.
First, Germany, Italy, and then the US, Britain, Soviet Union/Russia and China all gained access to extraterrestrial technologies that became the most highly classified secrets in their respective military industrial complexes. The advanced technologies were all developed in compartmentalized programs controlled by ruling elites who had no intention of sharing such technologies with the rest of humanity but merely appropriating them for their exclusive use.
In the US, these newly acquired extraterrestrial technologies were used to further the national and global control agendas of the ruling bloodline families. Influential national leaders who did not support the elite control agenda, such as the first US Secretary of Defense, James Forrestal, and President John F. Kennedy, were eliminated in a staged suicide and assassinated in public to warn off other national leaders from resisting the global control agenda implemented by the Deep State.
In Kennedy's Last Stand, I explain how and why both Forrestal and Kennedy, who enjoyed a warm friendship, were killed by the Deep State for their respective efforts to disclose or gain access to classified extraterrestrial technologies, and reveal the principal figures and entities behind their respective assassinations.
Today China has been heavily infiltrated by the Deep State which has compromised its leading scientific and military institutions. It's no accident that the epicenter for the emergence of the COVID-19 virus is China, which the Deep State has been covertly supporting since the Communist Revolution, as I explain in my book, Rise of the Red Dragon and upcoming Webinar series.
This takes us to President Trump, who was recruited by the US military intelligence community in 2015 to help free the US from the power of the Deep State, which I have discussed previously. Trump surrounded himself with both Deep State figures and White Hats to disguise his true intentions.
The contrived efforts by the Deep State to first prevent Trump from being elected, and then removing him from office is well illustrated in the Russia Collusion hoax, the sham investigation of his first National Security Advisor, Lt. General Michael Flynn, and the contrived Ukraine impeachment charges.
As we approach the November 3, 2020 election, the Deep State has finally unleashed its deck of global control cards to prevent Trump from winning re-election. The Covid-19 "plandemic" and civil unrest through a contrived race war are both driven by an incessant mainstream media narrative run by the Deep State to manipulate the general public into giving up their civil liberties. Image of 2020 calendar!
The Deep State has also arranged for major social media platforms to censor citizen journalists and alternative media, which are increasingly viewed as truth tellers by the awakening public who are disgusted by the non-stop fear porn generated by the mainstream media.
This is where Q and the global movement it has spawned becomes important for understanding the "invisible enemy" that is locked in a behind the scenes life and death struggle with the Trump administration.
Most who follow Q accept that it represents a group of individuals connected to the military intelligence community and officials that are closely tied to President Trump. Multiple images provided by Q are originals taken inside Trump's Oval Office and Air Force One corroborating claims that the President is directly involved. Many believe that one of the signatures used by Q, Q+, is Trump himself.
Q, like Trump, has referred to the "invisible enemy" that is attempting to enslave humanity. In a June 29 post (#4545) Q wrote:
If America falls so does the world.
If America falls darkness will soon follow.
Only when we stand together, only when we are united, can we defeat this highly entrenched dark enemy….
We are living in Biblical times.
Children of light vs children of darkness.
United against the Invisible Enemy of all humanity.
Q
Clearly, Q is not referring to the COVID-19 virus, but is instead describing a powerful group of individuals and organizations, the "children of darkness" aka the Deep State.
Q also quotes in its entirety a letter addressed to Trump from the former Papal Nuncio to the US, Archbishop Carlo Maria Vigano that similarly refers to the "Deep State" as an invisible enemy attempting to enslave humanity:
There are faithful Shepherds who care for the flock of Christ, but there are also mercenary infidels who seek to scatter the flock and hand the sheep over to be devoured by ravenous wolves. It is not surprising that these mercenaries are allies of the children of darkness and hate the children of light: just as there is a deep state, there is also a deep church that betrays its duties and forswears its proper commitments before God. Thus the Invisible Enemy, whom good rulers fight against in public affairs, is also fought against by good shepherds in the ecclesiastical sphere… United against the Invisible Enemy of all humanity, I bless you and the First Lady, the beloved American nation, and all men and women of good will.
Vigano equates a demonic "Deep Church" exerting a corrupting influence over honest clergymen wanting to serve humanity, with the Deep State doing the same with official government service.
Significantly, Q has alluded to a Reptilian extraterrestrial influence over the Vatican in an April 3, 2018 post (1002) that contained a meme with a serpent and the question: "If Satanists Took Over the Vatican Would you Notice".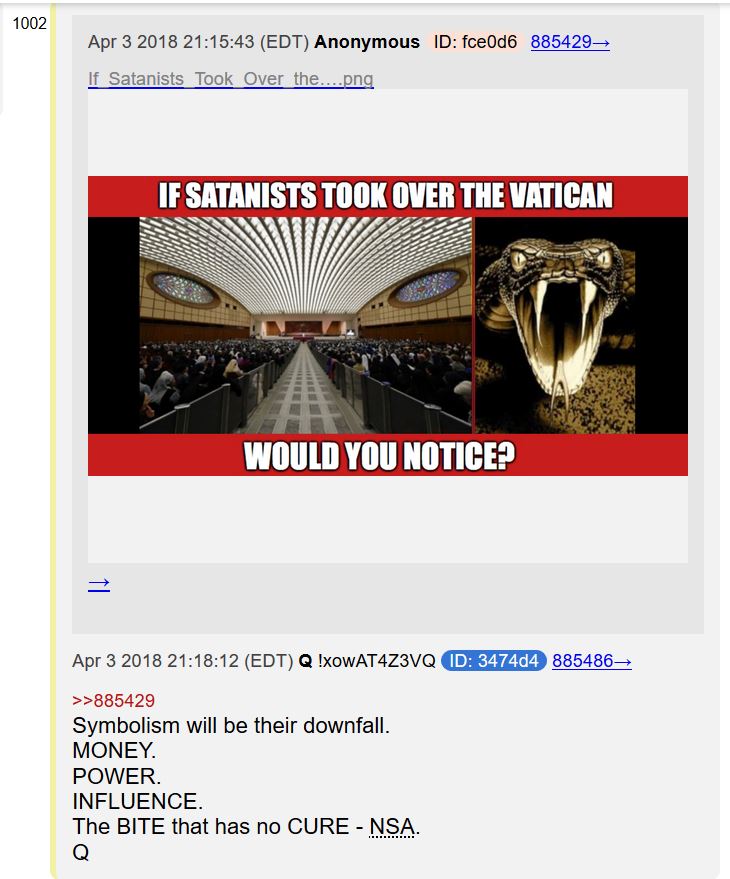 In an article examining Q's post, I explain how the serpent imagery fits in with multiple insider claims of Reptilian extraterrestrials secretly controlling the Vatican.
It's clear from examining President Trump's repeated references to an invisible enemy, and similar references by Q and Archbishop Vigano, that he is referring to the Deep State as the true threat to humanity. An examination of the individuals and groups comprising the Deep State reveals a significant extraterrestrial factor in its origins and operations.
If Trump and White Hats succeed in defeating the Deep State, humanity will have freed itself of an ancient invisible enemy that has manipulated human affairs through contrived global events for centuries if not millennia. We are truly living in biblical times, as Archbishop Vigano asserts, where the children of light are locked in a spiritual war against the children of darkness.
© Michael E. Salla, Ph.D. Copyright Notice
[Note: Audio Version of the above article is available on YouTube]
Further Reading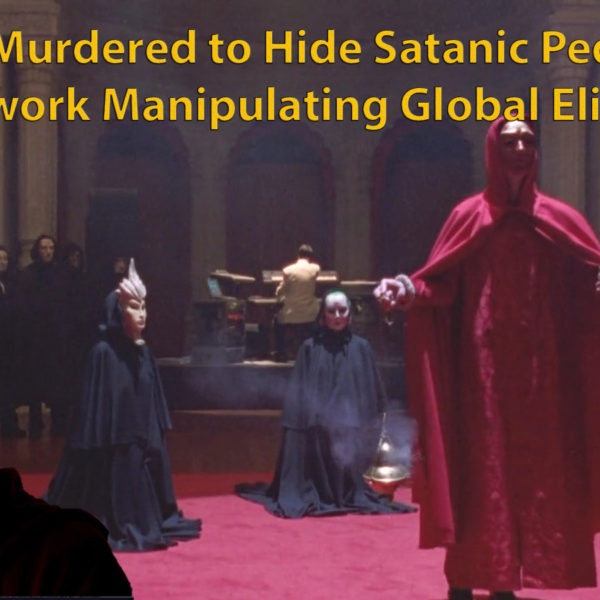 Jeffrey Epstein's suicide/murder came as a shock to all that believed his imprisonment was an effective means of protecting him from global elites that wanted to silence him and prevent his upcoming trial from ever going forward. The shock from Epstein's surprising death was even more palpable after the release of 2000 pages of documents on July 9 naming some of the prominent global figures implicated in the international sex ring involving minors.
Especially disturbing was that his alleged suicide/murder came only two weeks after an earlier incident where he was found unconscious after a previous apparent suicide/murder attempt on July 25. His suicide/murder has led to outrage over apparent lapses at the Metropolitan Correctional Center Manhattan, a Federal facility, that left him alone and vulnerable in the early morning hours of August 10.  
Such lapses include no camera surveillance during the critical hours when the event happened, guards not conducting the regular 30 minute checks of his cell, and his cellmate being transferred out of the cell only hours before his suicide/murder.
Epstein's suicide/murder throws a spanner into efforts to expose the full extent of the sex trafficking network that he helped set up, and which would have exposed many prominent individuals. Those identified as having sex with minors procured by Epstein include former President Bill Clinton; Britain's Prince Andrew; the former Governor of New Mexico, Bill Richardson; and former US Senator/Ambassador George Mitchell.
Many are rightly incredulous that Epstein could have committed suicide or been murdered, and are seriously considering the possibility that it was all staged and he is still alive. Some believe Epstein may have been taken into protective custody by White Hats in the US military in order to reveal his secrets without being silenced. Others claim Epstein has been taken to Israel in a secret deal with the Mossad, where only a limited number of Deep State secrets will be exposed.
While rumors and unsubstantiated theories swirl over what really happened to Epstein, one of the things we know for sure is that the trial which would have provided an opportunity for state's evidence to be presented exposing his criminal activities will never happen. The stunning disclosures of the full range of his activities that many expected to emerge in a trial may never occur.
While it is possible that key subordinates such as Ghislaine Maxwell may ultimately be arrested and brought to trial, it's difficult to imagine that such trials would have anything near the impact of Epstein's.
While media attention has been firmly focused on the widespread sex trafficking that Epstein was involved in with the help of Maxwell and others, there was a deeper and darker layer to his activities, which the mainstream media has avoided.
This darker layer concerns the Satanic Ritual Abuse (SRA) that occurred on Epstein's private island of Little St James, which I discussed in a previous article based on what the military intelligence group QAnon has revealed. While pedophilia is the initial means by which elites are compromised by the Deep State so they can be exploited, SRA takes such exploitation to a far deeper level.
Elites that participate in SRA are fast-tracked into the most senior positions in the Deep State's global network. This promotion system is what former Deep State insiders such as Ronald Bernard, a former successful Dutch banker, have revealed with their startling firsthand testimonies.
Bernard explained how the only way he could be promoted in the murky world of international finance, which is largely controlled by the Deep State, was to participate in the abuse of children. The thought of harming children through SRA is what led to Bernard's emotional breakdown, separation from the Deep State, and why he later decided to come publicly forward.
In sum, the first tier of compromised global elites are those that have been caught up in the sex rings involving minors. The 2000 pages of court documents released on July 9 reveal some of the global elites that were caught up in these sex rings.
The second tier, which is far more influential, comprises elites that have participated in SRA, and risen to more senior positions in the Deep State. According to QAnon, the Rothschild family sits at the apex of this international network of Satanic worshippers and practitioners of SRA. Lynn de Rothschild has been cited by QAnon as a prominent Satanist with deep ties to Epstein, Maxwell, the Clinton family and other members of the global elite.
At this point, we need to consider how a global sex trade in minors and SRA are connected to Secret Space Programs and the existence of extraterrestrial life. In a previous article, I explained how SRA is related to the Vatican and Reptilian extraterrestrials who have great influence over the Catholic Church hierarchy.
There is also the galactic slave trade that involves the disappearance of millions of children from around the world every year as also explained previously. Most children are taken off-planet to be used as slaves, while a smaller number are recruited for SRA at elite gatherings such as regularly occurred at Epstein's Little St James Island.
While the Deep State can deal with the exposure of its global sex trade in minors and have a few prominent individuals exposed, it will do everything possible to stop the exposure of the SRA occurring worldwide that is used to control prominent elites. In addition, the Deep State wants to hide the truth about the Reptilian extraterrestrial element in SRA, and the galactic slave trade that supplies a large pool of minors that elites can sacrifice in their SRA gatherings. These far deeper secrets are what the Deep State hopes to hide with Epstein's murder.
© Michael E. Salla, Ph.D. Copyright Notice
Further Reading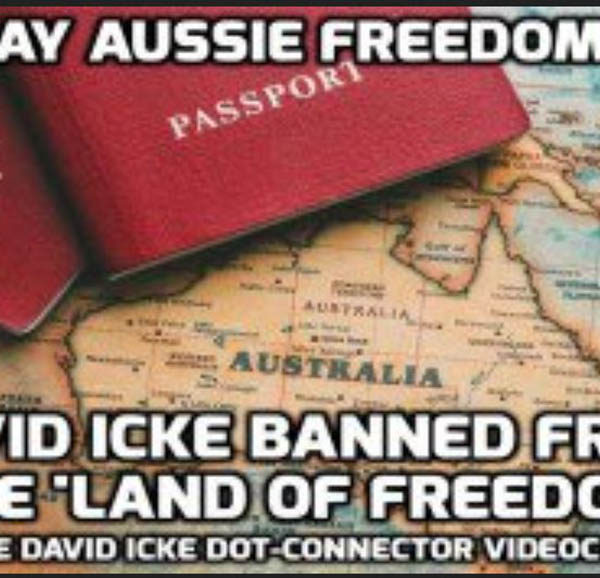 On February 20, 2019, David Icke was banned from entering Australia to start a five city speaking tour. His banning occurred fours hours before his departure from Los Angeles to Melbourne, despite being previously granted a visa in September 2018. He has previously visited Australia 10 times to give lecture tours where he has spoken about a range of geopolitical topics, including the role of Reptilian entities in controlling the planet.
You can read about the reasons given by the Australian Government in this news story here: https://tinyurl.com/y3ux8uwq
For Icke's response see: https://www.davidicke.com/article/522…
As an Australian citizen, I wish to express my strong opposition to this banning and hope Icke succeeds in having the ban overturned ASAP. The following video statement has been created to support Icke's freedom of speech rights and outrage over what the Australian Government has done.
Michael E. Salla, Ph.D. exopolitics.org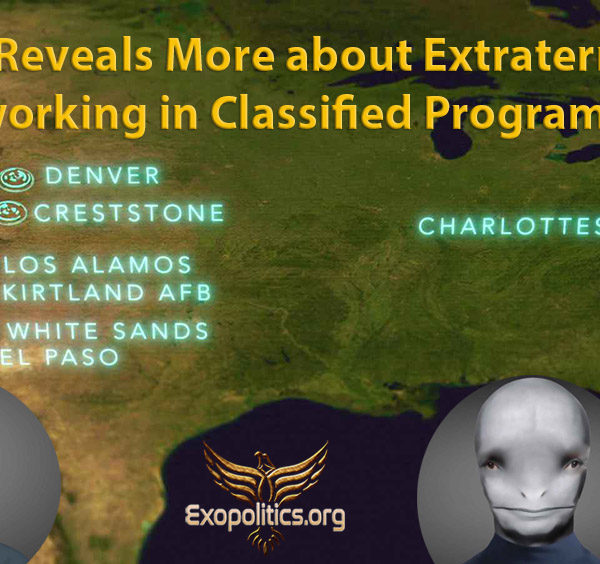 Emery Smith, a former US Air Force Surgical Assistant, has revealed more about his knowledge and face to face interactions with extraterrestrials he encountered while working on classified programs. He encountered the extraterrestrials at Kirtland Air Force Base, and other classified facilities in New Mexico such as White Sands and Dulce; along with Denver, Colorado and Charlottesville, Virginia, all of which he has previously discussed on Cosmic Disclosure (Gaia TV).
In the July 10 episode of Cosmic Disclosure, Smith talked about encyclopedic databases with extensive information on different extraterrestrial races he was shown after he began working on the classified programs in 1992 while stationed at Kirtland AFB:
After a few years in the projects and your clearance gets up and you're getting briefed on different scenarios and different types of extraterrestrials where they're saying they're extraterrestrials or beings from other than Earth origin, and also getting access to the most amazing libraries of encyclopedias that they have there – it's all on computer mainframes – you get to really understand that we're just a small, small part of such a wide and vast array of other beings that are spread out through the universe and multiverse.
Smith's information dovetails with what Corey Goode, another insider discussing classified programs involving extraterrestrial life and technology, says he encountered while working on a U.S. Navy created secret space program. Goode says he was given access to smart glass pads which contained classified encyclopedias on extraterrestrial life and advanced technologies.
Similarly, Clifford Stone, another whistleblower/insider says that he was given access to a First Aid manual with extensive medical data on 57 extraterrestrial races while working on a classified crash retrieval programs, Project Moon Dust and Operation Blue Fly, during his U.S. Army service from 1969 to 1990.
Importantly, Smith says that it was a corporation that was running the classified extraterrestrial and advanced technology programs at Kirtland. While he had a regular USAF assignment at Kirtland from 1990 to 1995, the classified work he did began in 1992, and was under the authority of a corporation.
Smith's information is consistent with the revelation of an anonymous archivist who described being employed in the mid-1980's for a six month period to professionally catalogue files about extraterrestrial life and technology possessed by a major aerospace company (later revealed to be Rockwell International).
In an interview with Project Camelot in May 2006, Mr X described his main purpose in cataloguing all kinds of records concerning extraterrestrial life and technology:
I just gathered and organized information. I think my purpose was to aid those in speculating and understanding the material gathered and to give those specialists an opportunity to learn from the material I gathered because it was organized. I helped our government to research by organizing the material to be gone through.
Two years after his initial interview, Mr X died in mysterious circumstances, and his identity was never publicly disclosed.  
Mr X helps us understand the role of corporations in developing encyclopedia-like databases used by those working inside classified programs such as Smith, Goode and Stone. It's worth emphasizing that Rockwell's aerospace  business was taken over by the Boeing Corporation in 1996.
The classified Rockwell extraterrestrial archives were very likely incorporated into Boeing's advanced technology division, Phantom Works, which was acquired after Boeings' merger with McDonnell Douglas aircraft company in 1997.
This means that the Boeing company, either through Phantom Works or another highly classified division, prepares the encyclopedia-like databases describing different extraterrestrial races that Smith, Goode and Stone had previously witnessed.
One of the races that Smith discussed at length in his July 10 interview with David Wilcock on Cosmic Disclosure are Reptilians who he says he encountered while working at classified facilities:
David: I find it very interesting: when we look at Indian history in the Mahabharata and the Vedas that we have what appears to be an evil Reptilian race called Rakshasas, but that there also was a benevolent Reptilian race called Nagas that they actually ended up making temples out of.
Emery: Right.
David: And you actually see lots and lots of stone inscriptions of what looks like humans, but then they have like a Reptilian tail like a snake. So do you think that these benevolent Reptilian ETs that you were talking about could have been there at the time of the Indian civilization where those texts were written?
Emery: Yeah, I 100% believe that. I know all the texts you're talking about. I know of the statues that you're talking about. I know of the amulets they made of them and some of the carvings down there.
So I agree that these Reptilians I'm associated with that I know are this . . . a little bit more docile, hybrid-type, human-type figures, and they were looked up [to] as gods.
David: Now, it's also interesting because Pete Peterson did say that there was a benevolent Reptilian race as well. And he had told me that they were very keenly interested in our religious development, our spiritual development, that they were very wise, very advanced, and they really seemed to want us to become ethical and to learn how to all get along with each other.
Emery: Yea, I can concur with that. They do have a religious background that I don't know everything about. But they're very strong about it and they do carry amulets and jewelry that show their belief in this system.
They also have sometimes special clothing for certain holiday-type things that they may wear, such as a scarf or a ribbon on their arm. And these things celebrate this religion that you speak of, which is the unity of all and one that they believe in.
And they believe even though they're of different genetic DNA, they also believe that everyone HAS their DNA. And they believe in the system that they were kind of the first ones in the solar system and universe that actually seeded it. And over billions of years, other formations of their genetic lineage has mixed around and is actually where WE come from.
And that's why you see sometimes in the medical society of people saying, "Well, we have the reptile part of the brain and this because we're associated with an iguana or something.
So it's very funny that this is all coming out in the questions that you ask because I do believe there's a correlation with this race, and we might have a little bit of that DNA in us to some extent….
The existence of an indigenous race of highly intelligent Reptilian beings that is involved in classified military/corporate programs has been discussed by many others.
My own research into the existence of an intelligent indigenous Reptilian race began with reports of human rights abuses occurring at the classified Dulce base facility, in New Mexico. In The Dulce Report (2003), I discussed how an indigenous Reptilian helped an alleged security guard, Thomas Castello, escape and tell the world about what was happening there.
Veteran Cryptozoology researcher, John Rhodes, has written extensively about Reptilians/Reptoids and his website has many articles that will help inform readers about what people all over the world have experienced in hundreds/thousands of encounters with intelligent Reptilian beings.
It's important to point out that Smith had no knowledge of an aggressive off world Reptilian race called the Draconians (likely the "Rakshasas" depicted in Vedic Indian texts). In contrast, both Corey Goode and William Tompkins have discussed Draconians as an imperialist extraterrestrial race that formed an alliance with Nazi Germany to establish a base in Antarctica using advanced antigravity technologies.

In my Dulce Report, I discussed how the Draconians, according to Castello, were in charge of the base there, and were using indigenous Earth Reptilians (the "Nagas" in Vedic Indian texts), to run the facility, where many abuses were occurring.
After discussing his knowledge of the Reptilians and his interactions with them at classified military/corporate facilities, Smith next talked about highly intelligent aquatic races that are extraterrestrial origin:
I think maybe I should talk about the more liquid-state planets that are associated with ETs. You know, everyone thinks ETs are all just of the 3D in this Earth-air atmosphere, and it's not the case.
You have beings that have to live in water or come from a water planet. You have these types of beings that come from the Pleiades system, and we call them Aquafarians – some of the first of these extraterrestrials that live in water. They don't need to, but their planet is 98% water.
He said that the "Aquafarians" originate from Pleiades and Sirius star systems:
The Aquafarians started in the Pleiades and then migrated, I know, to Sirius section. I don't know where in there, but I'm only telling you what I've read from the history of being in that library.
And I was fascinated, of course, with dolphins and whales. I have a really good connection with them. I've done a lot of underwater photography and have a great bond with these fish and the mammals.
Smith went on to assert that there are aquatic races that are indigenous to Earth who he also worked with at Kirtland and other classified facilities. He said that many legends about Mermaids are based on people accidently interacting with them, as the following dialogue with Wilcock illustrates:
Emery: Well, there are many types of water-type extraterrestrials. There are some that look like manatees, there are some that look like dolphins, and there are even some that do have a shape from the waist down that's kind of scaly and has fins on the outer edges of these beings. But from the chest up, they actually look pretty human.
David: Now, just to be clear, these are extraterrestrial live coworkers that you're seeing on these bases, correct?
Emery: Yes…. And I think this is maybe where the mermaids come from. You know, I think this mythological background of the history of these sailors seeing these beings could possibly have had a base here on the planet.
And there's a lot of cities that people are discovering, but the Cabal does not let people know this, that are underground, and it wasn't because they were flooded. It's because that's where they really were – these cities – under the ocean. I'm sorry, under the ocean.
And that also proves the fact that these extraterrestrials lived here and they flourished here at some point in time. And I know you know a lot about the history of the mermaids and some of the extraterrestrials over in Asia.
In the July 10, Cosmic Disclosure interview, Smith went on to give detailed descriptions of the different types of Aquafarian races he encountered, and even of the underwater autopsies he participated in.
Smith's revelations of him working with different types of extraterrestrials at classified facilities reveals the extent of diplomatic agreements that these races have secretly reached with the U.S. and other major nations. In an earlier article, I explained how these agreements may have legal standing under international law, despite never being ratified by the U.S. Senate.

Extraterrestrials have been secretly working with different elements of the military industrial complex in classified facilities for decades. The fact that many of these advanced extraterrestrial related projects are under the control of major aerospace companies who operate in strict secrecy with little to no government oversight is a major cause for concern.  
[Note: Emery Smith's interviews on Cosmic Disclosure can be found here.]
Michael Salla, Ph.D. Copyright Notice 
Further Reading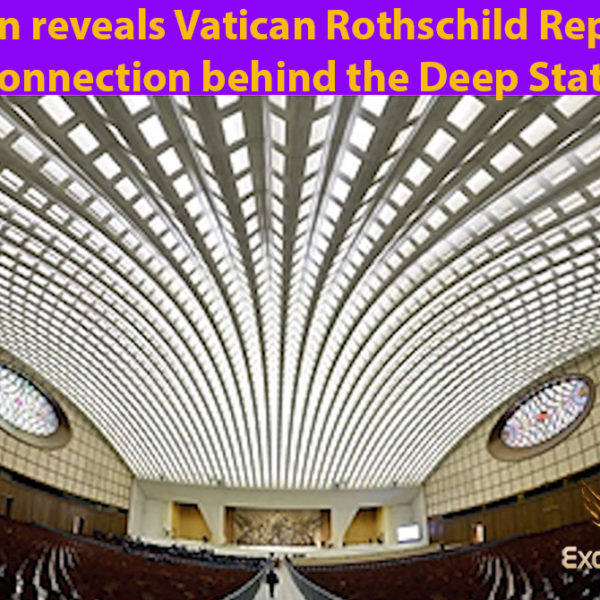 In a recent series of posts, the anonymous whistleblower (group) QAnon made an important connection between the Vatican, Rothschild family, and Reptilian symbolism. Many followers of QAnon, who fall into the camp of Christian patriots, perceive the connection as exposing an other-worldly Satanic influence over the Vatican, the Rothschilds, and other forces making up the Deep State.
Closer analysis, however, suggests that what QAnon is really referring to by the symbolism is a very physical "this-worldly" influence over the Deep State: Reptilian extraterrestrials.
To begin with, I need to point out what has become very clear to those closely following the QAnon posts, which first appeared on October 28, 2017. QAnon represents several military intelligence officials who are leaking sensitive information in a cryptic and coded manner due to the pervasive influence of the Deep State over many institutions of political, financial and cultural power.
QAnon's close relationship with President Donald Trump has been demonstrated in various public ways. This has signaled he supports the QAnon revelations and is very familiar with who is really behind the Deep State attempting to sabotage his Presidency. In regard to Deep State efforts to sabotage the Trump Presidency, I highly recommend reading Dr. Jerome Corsi's book, Killing the Deep State.
We are now ready to take a closer look at what QAnon is saying about the Vatican, Rothschilds and the Reptilian connection.
On April 3, QAnon made the following post where he attached an image posted by another anonymous source asking the question, "If Satanists took over the Vatican would you notice?"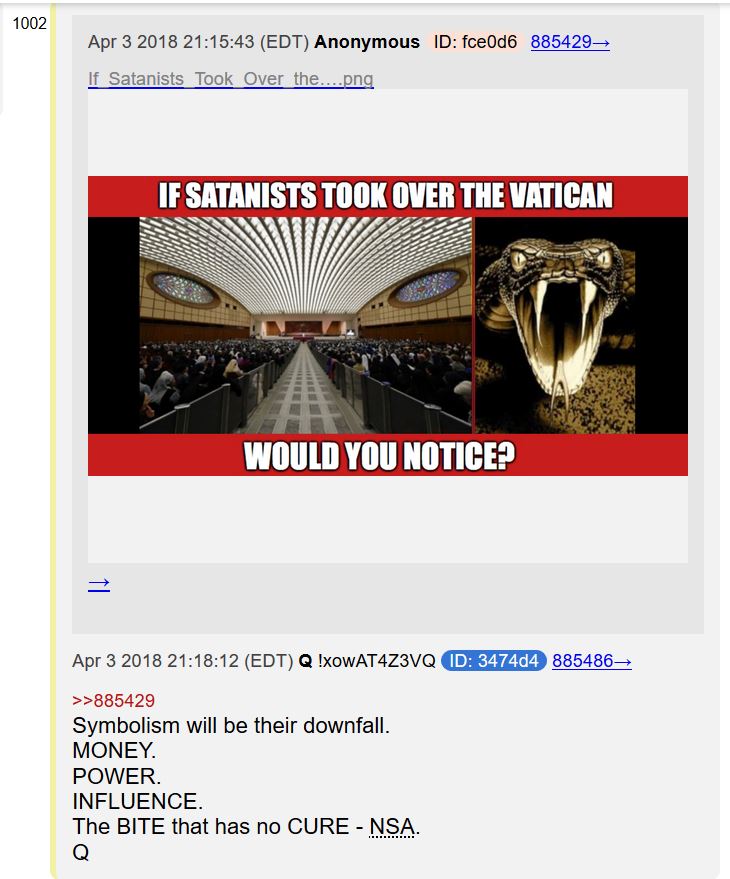 The image was of an auditorium built by the Vatican that was completed in 1971, with a seating capacity of 6,300. Named the Paul VI Audience Hall, it is filled with Reptilian imagery, and clearly alludes to a powerful influence exerted by such beings over the Vatican.
In the following video, the narrator gives five reasons why the Audience Hall's symbolism leads to the conclusion that the Vatican is run by Reptilian beings.
So does the symbolism in the Paul VI Audience Hall really show Reptilian control over the Vatican?
QAnon helps answer such a question by his response to the posted image: "Symbolism will be their downfall, MONEY. POWER, INFLUENCE." By emphasizing symbolism, QAnon is saying that we need to closely examine the Reptilian imagery in the picture in order to really understand who controls the Vatican.
QAnon's reference to "MONEY, POWER, INFLUENCE" points to a nexus of actors that underscore control of the Vatican. This is where another QAnon post becomes helpful in understanding this nexus of actors.
On April 4, QAnon posted the following: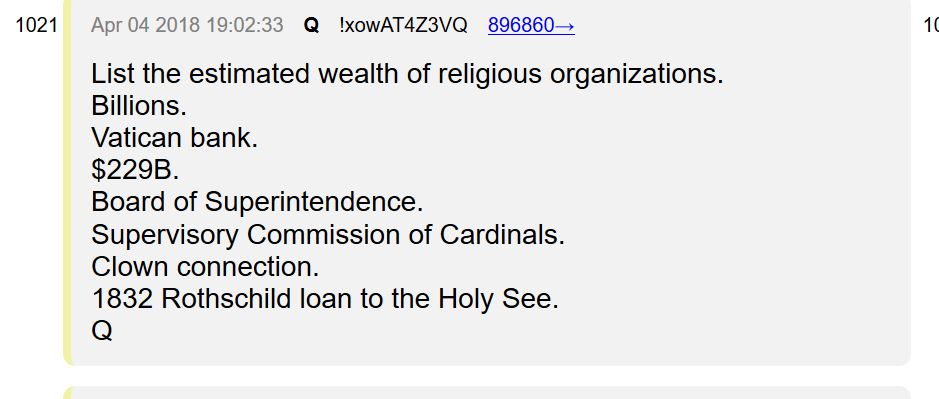 He pointed out that the Vatican Bank (Institute for the Works of Religion) is at the fulcrum point of its financial influence through its shady relationship with the CIA ("Clown connection").
Indeed, this close relationship between the Vatican and the CIA gave rise to Operation Gladio that was targeted against left wing organizations that threatened to tear Italy away from NATO, towards a closer relationship with the Soviet Union. To understand the Vatican's role in Operation Gladio, I highly recommend Paul Williams book, Operation Gladio: The Unholy Alliance between the Vatican, the CIA, and the Mafia.
However, QAnon's most intriguing reference was to the 1832 Rothschild loan. QAnon suggested here that the 1832 loan made the Vatican dependent on Rothschild financing at the time, and this dependence continues into the modern era. This is not surprising since at the time, the Vatican was desperate to maintain its diminishing temporal authority over the remaining territory of the Papal States (754-1870), which was increasingly being challenged by Italian secular nationalists.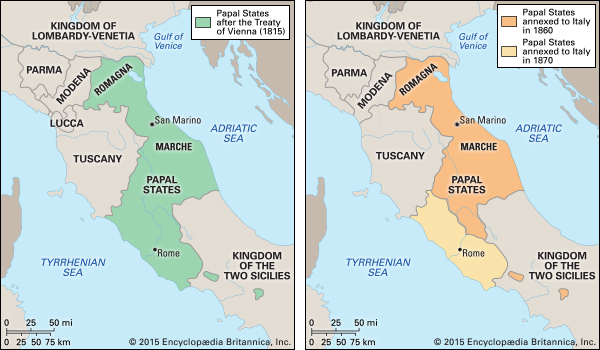 It was this effort to maintain political control over the Papal States that made the Vatican increasingly dependent on the Rothshchilds, who could move their agents into senior positions in the Catholic Church hierarchy. This included the Sovereign Military Order of the Knights of Malta, which continues to be a powerful force that links Rothschild finances with elites drawn from around the world.
QAnon is telling us that the Rothschild family influence is very important for understanding the financial power behind the Deep State, and how the Vatican is a key player in all this. However, there is more to the Rothschild family than simply possessing financial influence over the Vatican.
This is where it becomes very helpful to recount a story told by a former U.S. Air Force doctor, Bill Deagle, M.D., who described in a Project Camelot interview a mysterious encounter he had with a leading member of the Rothschild family, Baron Guy De Rothschild, in 1992:
I woke up in the middle of the night, bolt upright, and I sat up. And I had all the lights on because I'd have to periodically go to the restroom or whatever. I had all the lights on. And this guy was standing in front of me with what I call a $5,000 tuxedo, not a gray hair in his head, mid-50s, slim and trim.
I said: How did you get in here?
And he says: It's wonderful to see you, my son.
I said: You're not my father.
And I looked at this guy, and he looked like French nobility. Right? And I said: Who are you?
He says: I am the Baron Guy de Rothschild, the Pindar.
And I had this really kind of, what I call a check or a kind of a cringe in my spirit. And I knew right away, because I have this gift. Right? Without getting into a big long discussion, I knew right away.
I said: I know who you are. You're the representative of the Luciferic power that controls Earth.
He says: Yes, I am the CEO of Earth, Inc., and I am the man that sits in the 13th chair of the Druidic Council. I want you to be my understudy, and when I transcend I want you to take over my job.
And I said: No, I'm not going to.
He said: We know your bloodlines; we know your genetics; we know everything about you and you're a perfect replacement for me.
And I said: No!
What is interesting here is Rothschild's claim that he was the "Pindar" and was the "CEO of Earth, Inc". This suggests that he is merely running the Earth on behalf of others, but who?
For an answer, we can look to information about the Pindar supplied by British researcher David Icke. Icke wrote about the Pindar in The Biggest Secret after interviewing a former participant in Satanic occult ceremonies, Arizona Wilder. Icke wrote:
Pindar means 'Penis of the Dragon'…  Arizona says that Pindar, like all the reptilians when they shape-shift, has very powerful hypnotic eyes (the 'evil eye' of legend) and at sacrifices the victims face is turned to Pindar at the moment of death for him to steal the person's soul or energy through this 'evil eye' magnetic process…. Pindar attends the major Satanic ceremonies in Europe and then flies to California for the rituals there. [pp. 302-3]
The idea that a high ranking member of the Rothschild family, Guy de Rothschild, was a shape shifting Reptilian, or a hybrid of some kind, will come as to a shock to many who disbelieve that extraterrestrial life is a physical reality on Earth. 
This disbelief will be markedly the case for those coming from a Christian background, who ascribe the Satanic/Luciferian influence on Earth to other-worldly demonic entities associated with Hell, as described in Biblical passages.
However, only last week, Pope Francis declared that there is no Hell! In an interview, he was quoted saying:
They are not punished, those who repent obtain the forgiveness of God and enter the rank of souls who contemplate him, but those who do not repent and cannot therefore be forgiven disappear. There is no hell, there is the disappearance of sinful souls.
While the Vatican immediately tried to walk back the Pope's comments, his intent was very clear. Hell is no mere spiritual dimension where Satan rules and acts as a distant, but disruptive, influence on Earth through his legion of demonic spirits.
The Pope has clarified that Hell is a very physical reality and corresponds to the world created around us by sinful souls participating in Satanic rituals involving human sacrifice and pedophilia. The implication here is that Satan is a very physical being who is present on Earth, and has overlordship of the planet through hybrid intermediaries, such as the Pindar, which collectively make up the Deep State. 
In making his statement about Hell, Pope Francis appeared to be breaking ranks with the Vatican hierarchy, and alluding to the awful truth about covert Reptilian influence over the Catholic Church in a very physical and tangible manner.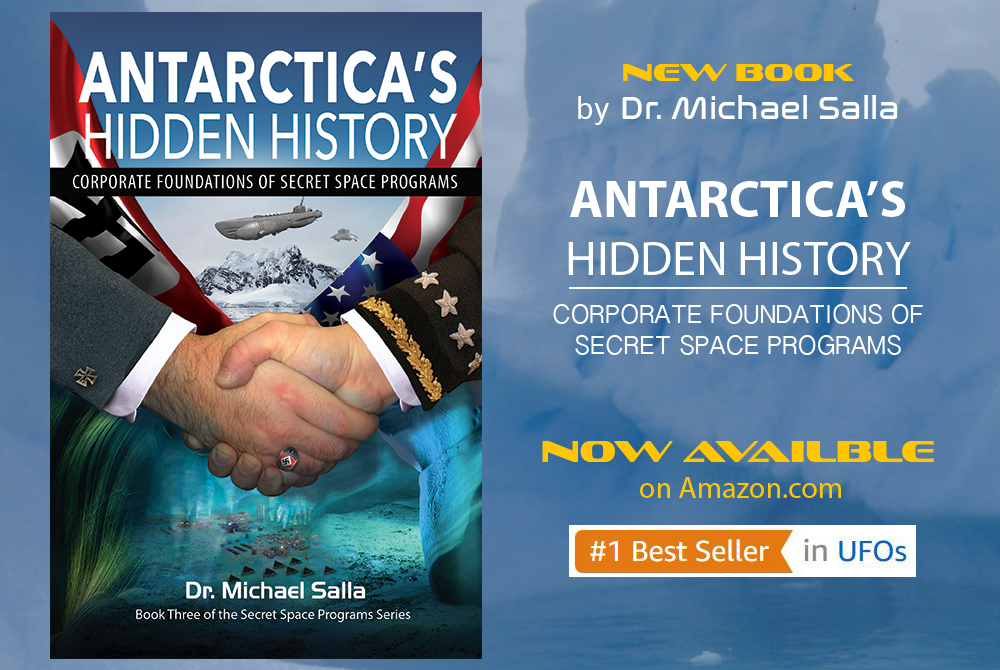 Further evidence of a Reptilian influence over Deep State officials involved in human sacrifice, comes from another former participant and victim in these dark ritualistic events, Cathy O'Brien. Her book, Trance Formation of America, shows the widespread belief of many political elites in secret Reptilian overlords.
In addition, John DeCamp's book, The Franklin Coverup, reveals how pedophilia and human sacrifice is used to compromise upcoming political leaders into a corrupt system in Washington DC.
If we connect all the threads emerging from QAnon's reference to the Vatican, Rothshchilds and Reptilian symbolism, then we reach some very disturbing conclusions.
The Vatican is largely under the influence of Reptilian extraterrestrial entities that have chosen to reveal themselves through symbolism, as found in the Paul VI Audience Hall.
Satan is one or more members of an extraterrestrial Reptilian race that has secretly ruled over humanity for centuries through human or hybrid intermediaries.
The Rothschild family is deeply implicated in this confluence of Satanic forces involving the Vatican and Reptilians, and one of its members plays the role of the Pindar, CEO of Earth, reporting to something like a Reptilian Board of Directors.
QAnon's frequent references to the evil of the Deep State, and allusions to Satan and Satanic practices, is his careful way of referring to Reptilian entities who have historically dominated the Deep State though a subservient clique of political, financial and cultural leaders. These elite figures have been compromised through their participation in rituals involving human sacrifice, as the condition for their elevation to high office.
We now finally have an explanation for why QAnon (U.S. Military Intelligence), despite clear Trump White House support, has to communicate using cryptic and coded language about its ongoing operations to "Drain the Swamp". QAnon is methodically exposing the historic power behind the Deep State – a very physical Reptilian extraterrestrial force – which still has influence through a subservient clique of leaders wishing to ingratiate themselves with their Reptilian overlords.
While many may be skeptical of the above conclusions, it does appear that QAnon believes that the time is ripe for the American Patriot community to be finally awakened to the truth, and therefore become active in exposing what really lies behind the Deep State in order to end its corrosive influence over human affairs.
© Michael E. Salla, Ph.D. Copyright Notice
Further Reading
Audio Version of the Above Article Appears Below