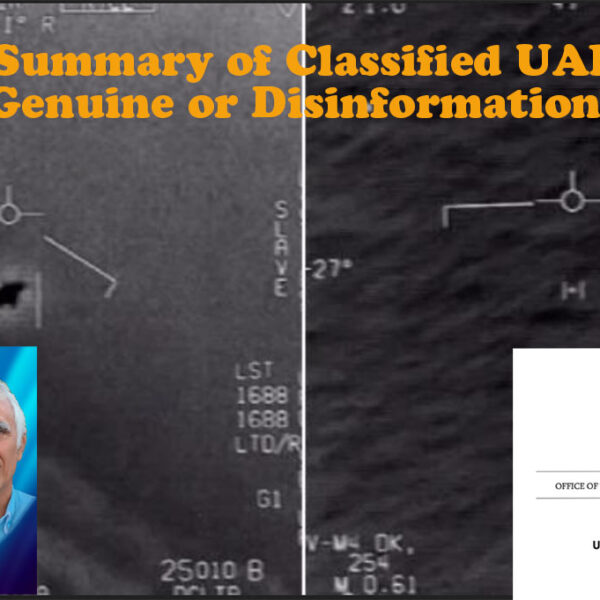 On June 30, veteran UFO researcher Richard Dolan released a leaked summary of the classified version of the UAP report delivered to the US Senate five days earlier. The alleged summary asserts that members of Congress were informed of eight breakthrough propulsion technologies being studied and tested at Nevada's Area 51 and Tonopah Test Range. None of the advanced propulsion technologies were deployed outside of these testing facilities, according to the summary, and therefore none of craft identified in the June 25 UAP report belong to the US.
This Exopolitics Today podcast examines competing claims over whether evidence exists that such craft have been successfully built and deployed by different branches of the US military.
Available on Rumble and YouTube
Podcast References
Further Reading/Listening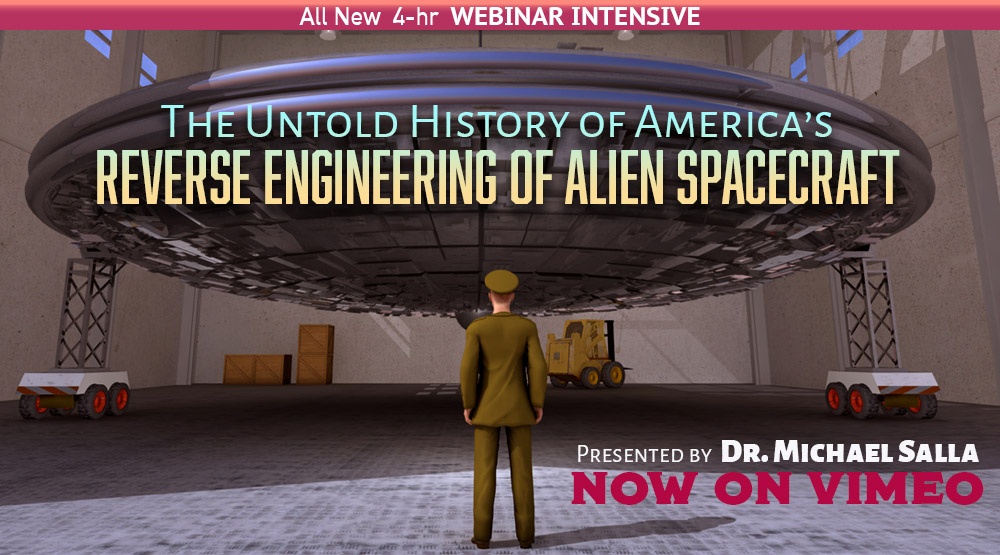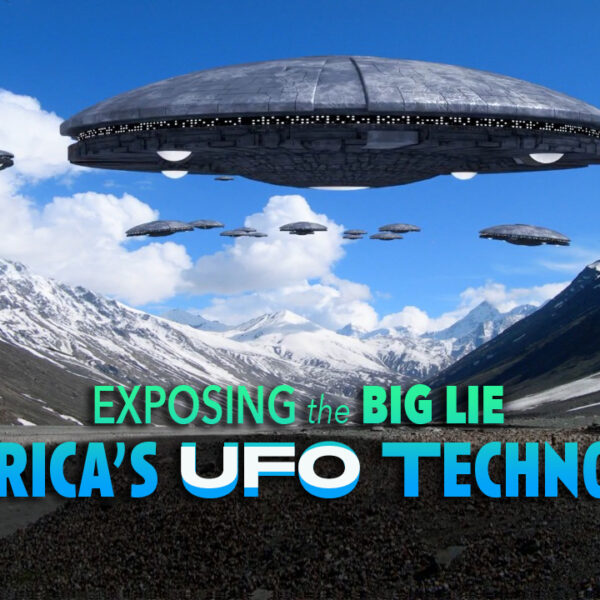 The Director of National Intelligence is scheduled to release a comprehensive report on June 25 to the US Senate that will conclude, according to official leaks, that UFOs are an unknown national security threat! Why is this a 'Big Lie'? What's the Deep State agenda behind promoting this now through the mainstream media after decades of dismissing the UFO phenomenon?
Watch this short film about how America has been secretly reverse engineering captured extraterrestrial spacecraft since the WW II era, and is on the verge of releasing some of its secret UFO technologies through the United States Space Force.
I wish to thank my inspired and incredibly gifted wife, Angelika Whitecliff, for the many hours she devoted to creating this short film and raising public awareness of these critical issues.
Michael Salla, Ph.D.
Available on YouTube, Rumble and Vimeo
To Register for "The Untold History of America's Reverse Engineering of Alien Spacecraft" Webinar to be held on June 19, click here.
To pre-order the Webinar Recording to be released on Vimeo on June 21, click here.
For information about past webinars click here.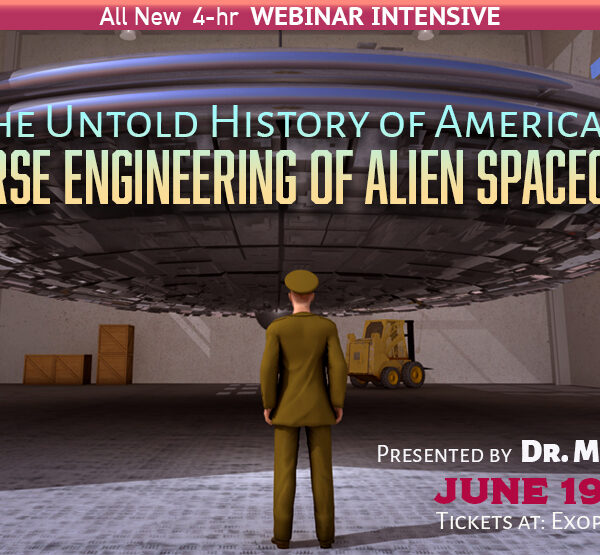 We are on the verge of an official report being delivered by the Intelligence Community to the US Senate acknowledging the reality of  Unidentified Aerial Phenomena (UAPs/UFOs) as an unknown national security threat. The Deep State will use all its political and media assets to perpetuate a major lie over the origin of these craft and the threat they pose. In fact, it is well known by many within the intelligence community that most of the UAPs/UFOs seen over the US and around the world are reverse engineered extraterrestrial spacecraft.
In the immediate post-World War II era, leaked documents reveal that the US military embarked on an ambitious research and development program aiming to reverse engineer recovered extraterrestrial spacecraft. Military laboratories, government funded think-tanks, scientific advisory groups, and leading aerospace corporations collaborated in trying to understand the highly advanced alien technologies, but their combined efforts resulted in limited progress. This is because most of the retrieved craft were Trojan horses, insofar as the technologies were too advanced for Earth's scientific community, thereby luring US policy makers into seeking extraterrestrial assistance.
Technological breakthroughs only occurred with the assistance of German scientists brought into the US through Operation Paperclip with links to a breakaway German colony in Antarctica, and with extraterrestrial entities found at crash sites willing to assist. There appeared to be two distinct alien factions willing to share their technology secrets with the US military. Eventually, several agreements were reached during the Eisenhower administration which made reverse engineering possible, and major aerospace companies were enlisted for projects that received the highest security classification possible. These covert reverse engineering efforts led to the development of advanced technologies used in multiple secret space programs underway today.
In the meantime, the US intelligence community initiated a sophisticated psychological warfare operation to hide these reverse engineering programs, the reality of extraterrestrial life, and the existence of a German space program out of Antarctica. Today, we are on the verge of an official disclosure initiative that is best described as a Limited Hangout designed to deceive and mislead the public. It will depict UFOs as an unknown national security threat, requiring massive military investments and further, instigate new levels of public fear through controlled media manipulation.
In order to understand what is coming, everyone needs to know the historical background which illuminates many of the lies already being spun around disclosure. This is particularly the case when it comes to an emerging disclosure narrative that is likely to acknowledge the existence of recovered extraterrestrial craft, while depicting US reverse engineering efforts as historically unsuccessful.
In this webinar, Dr. Michael Salla, author of the best-selling Secret Space Programs series will reveal the full extent of the massive reverse engineering efforts set up in the US, and how this relates to the scheduled June 2021 Unidentified Aerial Phenomenon report to be delivered to the US Congress.
Trailer available on Rumble and YouTube
Webinar Completed
Pre-Order Recording from Vimeo- click here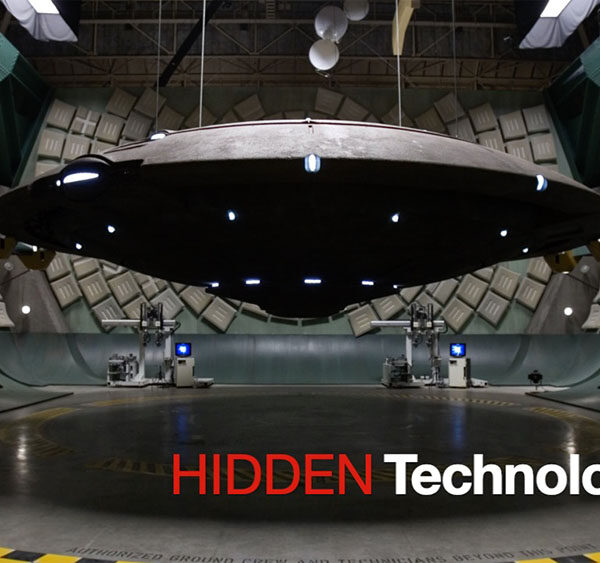 Competing agendas are playing out before our eyes concerning official disclosure of the UFO phenomenon. The Deep State and military White Hats are vying to convince the public with partial truths and misdirections. This video clip exposes the lies and what full disclosure really entails.
Full Disclosure vs Limited Hangouts – How the Deep State Plans to Hide the Truth about SSPs & ET Life.
August 22 2020 – 11 am PST/2 pm EST
To learn more visit: https://exopolitics.org/new-webinars-full-disclosure-vs-limited-hangouts/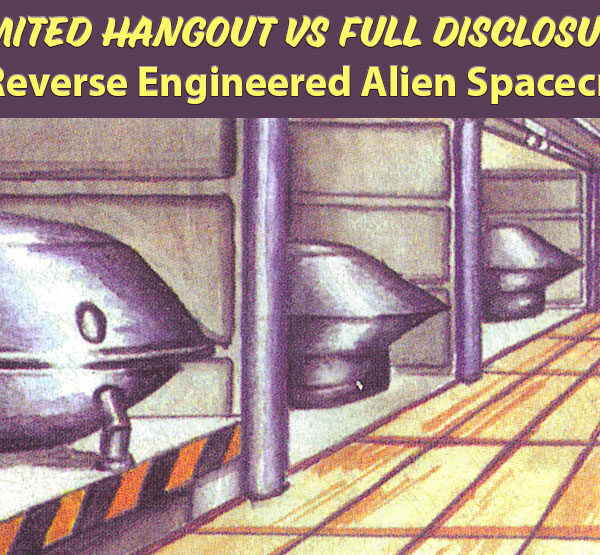 Classified briefings given to staffers and officials from the U.S. Congress and Pentagon by Dr. Eric Davis on UFO/UAP reports have taken on great significance due to a July 23 New York Times story breaking the news that they were being briefed about "off-world vehicles not made on this earth". In part one of this series, I discussed a 2019 interview with Dr. Davis, where he shared his knowledge of Special Access Programs, including a UFO crash retrieval project as providing the best insight into what he revealed in his classified briefings.
In the interview, Davis spoke of the lack of success scientists had in reverse engineering the "off-world vehicles" due to difficulties in understanding the new physics operating in the recovered craft. Of particular note was his belief that the reverse engineering program suffered from a lack of funding, which he explained as follows:
[1:23:43 Y.T.] So here's the thing that you should know is that the crash retrieval program is a very small program. It is not a massive, huge government infrastructure…. It's a very poorly funded program, and it hasn't actually, probably hasn't had money for a while.
Davis' comment aligns with the revelations of Bob Lazar, who says he was recruited in late 1988 for a reverse engineering program at the remote S-4 facility at Area 51 on a flying saucer craft of extraterrestrial origin that was approximately 50 feet in diameter and 20 feet high.
In Dreamland: An Autobiography (2019), Lazar wrote about his surprise over the lack of people working on the highly classified project, called Galileo, compared to similar important projects at Los Alamos National Laboratory:
I did wonder briefly why it was that what seemed to me to be a relatively small group of people were working on a project that had the kinds of implications that this one did. Los Alamos and the project to produce nuclear bombs involved an enormous number of people and resources… For all I knew, there were teams all over the country working on this same project as Barry and I. At least I wanted to believe that. I wasn't so egotistical as to believe that I was one of only a select few working on something so monumentally important as this was. [Dreamland: An Autobiography, p. 58]
Davis and Lazar's comments appear odd given what is known about the "deep black budget" created by the CIA in 1949 to secretly fund extraterrestrial related advanced technology projects. As I have shown in my 2004 Black Budget report, the funding available for such projects is actually massive, exceeding over a trillion dollars annually, greatly exceeding the entire Pentagon budget according to estimates spanning the years 1997-2000.
Clearly, the vast sums were going elsewhere, as Lazar suspected, rather than the reverse engineering project(s) Davis and Lazar were exposing. This raises suspicion that Lazar's project, as well as the one Admiral Thomas Wilson had attempted to learn about (see part one), were in fact red herrings, distractions, designed to misinform UFO researchers and the general public when they learned about them.
What strengthens such a suspicion is what Davis had to say about the reverse engineering program's termination in 1989, the same year Lazar emerged as a whistleblower. This makes it all but certain that Davis was referring to Project Galileo, the very program Lazar had been involved with at the S-4 facility.
According to Davis, the scientists were unable to sufficiently communicate to understand the new physics behind the craft due to the compartmentalization security procedures that were in place:
[1:24:00 Y.T.] I do know that the program was terminated in 1989 for a lack of progress in reverse engineering anything that they had, any of the hardware that they had, and every so often, so many years go by, and they'll try it again. And they just don't succeed because compartmentalization is a killer. Scientists cannot communicate with other scientists to get help.
Davis pointed out that the difficulties experienced by scientists working in the crash retrieval program are common in compartmentalized projects where scientists are prevented from sharing their problems with outside experts who normally are called upon in similar situations in the open-source world:
[ 1:25:44 Y.T.] So this isn't just unique to the crash retrieval program. This type of problem is unique to all the black programs that the DoD has, DHS has, and the military services branches has them, the Department of Energy has their own versions…. The purpose of a black program with a special access program security rap, is you got to limit the information and exposure to the information to as few people as possible in order to produce the maximum security protection against espionage by the enemy. And so that limits who you can work with that also is cleared to know. That limits the amount of experts that you can have working with you.
And gosh, you know, if your small group of experts are stumped, you're screwed, because you basically can't call your buddies or somebody you know, or somebody you know of, who's an expert better than you … a bigger expert on the subject at a university either near you or at a university across the country, you can't call those guys. You can't even read them in because you're not supposed to acknowledge some of these black, most of these black programs, they're not supposed to be acknowledged.
Not coincidentally, Lazar made the same criticism over lack of progress in Project Galileo:
The system under which we operated, how Naval Intelligence (or whatever agency truly guided these efforts) insisted upon compartmentalization and secrecy got in the way of all of us doing our jobs easily and productively. Given that there was a metallurgy group functioning somewhere on the base where Barry and I had worked, you'd think it would be an easy matter to get a company directory, dial that line (these were pre-Internet days so no email) and request the answer to our question. Because all our efforts were so segregated and knowledge not shared, that was impossible for us to do. I can cite a half dozen or more examples of how this inefficient system worked against our efforts to be productive but that one should suffice. (Dreamland: An Autobiography, p. 66).
Consequently, Davis' statement of such programs ending back in 1989 due to a lack of success is consistent with Lazar's revelations. In Lazar's autobiography, he wrote about what he read about setbacks in earlier failed reverse engineering attempts in a briefing document given to him when he arrived at S-4 for his first day of work in January 1989:
Though no dates were given, it was clear to me that the project was not in its infancy. Some references were made to past attempts to understand the nature of the power and propulsion system. Several attempts had been made to reproduce the kind of system that had come into their hands, but with no success…. I next read that a previous attempt to dismantle one of the existent propulsion systems had resulted in an accidental explosion.  (Dreamland: An Autobiography, p. 44)
Ever since Lazar publicly emerged, he has revealed in multiple interviews how the reverse engineering project suffered from funding, had relatively few scientists working on it, and how scientists were handicapped from making breakthroughs due to stifling security constraints.
Lazar's revelations align closely with what Davis revealed in his interview, and what he subsequently shared with the Congressional staffers and Pentagon officials about the failed reverse engineering project.
Once again, both Davis and Lazar's observations appear awry with what others have claimed based on direct eyewitness testimony of reverse engineered flying saucer craft.
For example, one of Dr. Greer's Disclosure Project witnesses, Mark McCandlish said that in 1988, the same year Lazar was recruited to work at S-4, a highly classified airshow featuring three reverse engineered flying saucers was held at Edwards Air Force Base. The three craft were sighted by a patent illustrator, Brad Sorenson, who says that the craft had been built by an unnamed major aerospace company, one that hosted one of the corporate development facilities at Edward's Plant 42.
As professional patent illustrators, both Sorenson and McCandlish are experts in replicating the designs of advanced aerospace craft. McCandlish provided the following illustration of what Sorenson had witnessed.
McCandlish's testimony is consistent with the testimony of other credible witnesses, which I have discussed at length in the U.S. Air Force Secret Space Program (2019). They have spoken of the success of reverse engineering efforts concerning flying saucers and other advanced aerospace technologies going all the way back to the 1950s.
High among the list of credible witnesses is Ben Rich, the former head of Lockheed Martin's Skunkworks, who repeatedly made references to Lockheed having the technology "to take E.T. home." At the end of public lectures, he would famously finish with a slide showing a flying saucer and saying: "We now have the technology to take E.T. home".
His comment always got a big laugh from his audience who were fans of the movie, E.T., but privately Rich shared with colleagues what was really going on in the classified programs that Skunkworks was involved in:
We already have the means to travel among the stars, but these technologies are locked up in black projects and it would take an act of God to ever get them out to benefit humanity…. Anything you can imagine, we already know how to do.
If one accepts the information provided by McCandlish, Rich and others that flying saucer shaped craft have been successfully reverse engineered, built and deployed, where does that leave us with the testimonies provided by Eric Davis and Bob Lazar?
It's quite a stretch to believe Davis' contention, which is corroborated by Lazar's experiences, that reverse engineering efforts effectively stopped in 1989 due to setbacks, difficulties posed by the compartmentalization process, and lack of funding. The alleged lack of funding is patently absurd given the enormous "black budget" that is annually generated by the CIA and funneled into the Pentagon for unacknowledged special access programs.
A more reasonable conclusion is that such reverse engineering efforts were being conducted elsewhere than at Area 51's S-4 facility – as Lazar himself suspected. Unlike S-4, which was more a museum designed to hoodwink visitors into believing flying saucers had been retrieved but were far too advanced to successfully reverse engineer, the real reverse engineering was secretly being conducted elsewhere.
Well-funded corporate aerospace facilities such as Lockheed's Skunkworks division located at Plant 42, Edwards Air Force Base, are among the most likely candidates, especially given what McCandlish, Rich, and others have shared. More recently, testimonial evidence has emerged that the Tic Tac craft sighted by Navy pilots in 2004, were built at Plant 42 on behalf of the U.S. Air Force.
The fact that the New York Times has given prominent coverage of Davis briefing Congressional staffers and Pentagon officials, around the same time that Lazar's testimony is gaining widespread public exposure due to a new film and autobiographical book does raise legitimate questions over whether this is all part of a limited hangout.
Davis and Lazar appear to be unwitting pawns in a sophisticated psychological operation that dates back to at least 1989, which began with Lazar. The purpose of the psyop appears to be very transparent. Deceive the public about the successful reverse engineering of flying saucer and other antigravity aerospace technologies in corporate facilities, and to sidetrack the public into focusing on government-run facilities such as S-4, which were unsuccessful in their reverse engineering efforts.
I will explore the above scenario in-depth in my upcoming August 22 Webinar, "Full Disclosure vs. Limited Hangouts", which will also explore contemporary efforts to portray UFOs as alien threats.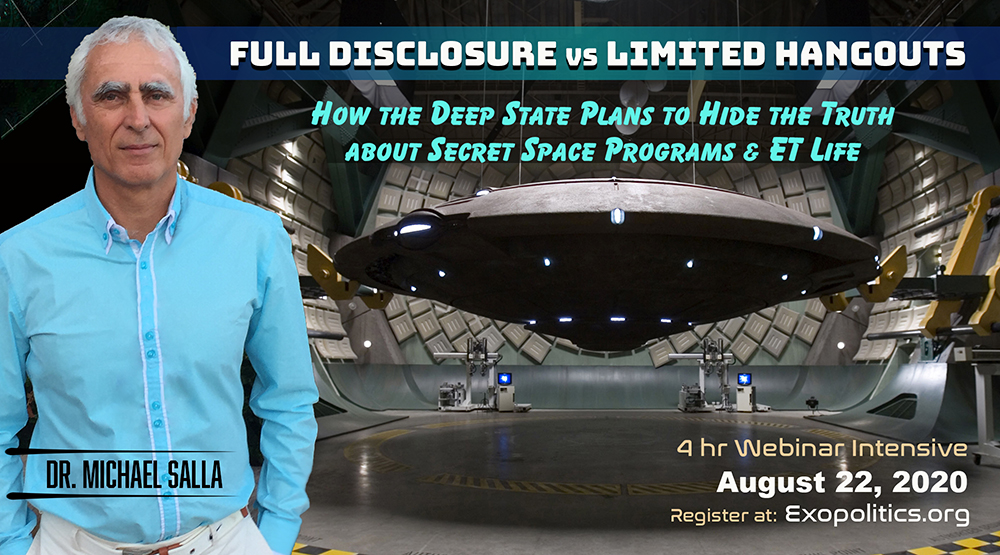 The ultimate goal is to set the stage for a false flag alien event – either an alien invasion as speculated by many in the past; or the even more intriguing possibility, given an increasing series of predicted  global disasters about to occur, of an "alien rescue"!               
To be continued in Part 3. For Part 1 click here.
© Michael E. Salla, Ph.D. Copyright Notice
[Note: an Audio version of this article is available here]
Further Reading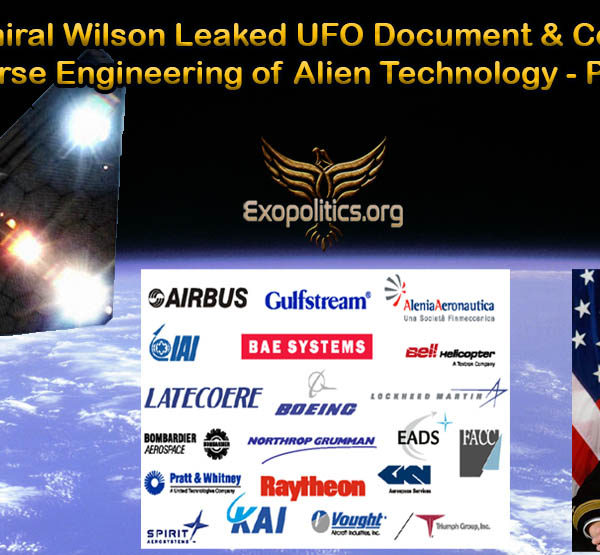 There are several important conclusions from Admiral Thomas Wilson's failed efforts to learn about and gain access to a classified UFO program that involved a clandestine corporate effort to reverse engineering a retrieved extraterrestrial spacecraft as described in the leaked 15 page document received by Canadian UFO research Grant Cameron in November 2018, and uploaded to the internet on April 19, 2019.
First, Wilson's failure to gain access to the classified UFO program described in parts one & two of this series confirms one of Dr. Steven Greer's major contentions that senior military officials are out of the loop when it comes to UFOs, despite the obvious national security implications they carry. The "bigot list" mentioned by Wilson in his conversation with Dr. Eric Davis about who was granted "need to know" access to the program, was dominated by corporate employees, with only a few Pentagon officials being briefed, and no one from the Executive and Legislative branches of government.
This is very surprising given the clear national security implications about UFOs due to the advanced technologies they possess, and the possibility that these could be or had been weaponized by foreign nations. A few years later this was the rationale for the creation of the Advanced Aerospace Threat Identification Program (AATIP) in 2007 with Congressional funding of $22 milliion. Significantly, some of the principal figures involved in the Wilson UFO briefing, e.g., Dr. Eric Davis, were also involved in the AATIP program.
A second conclusion is that corporations have been given an inordinate amount of power when it comes to deciding who gains access to the category of unacknowledged/waived SAPs that involved the study of retrieved extraterrestrial technologies. The corporate "watch committee" described in part two, bluntly turned down Wilson's request for access.
What really surprised Admiral Wilson, however, was that the Pentagon's Senior Review Group running the Special Access Program Oversight Committee (SAPOC) also turned his request for access down, despite him being DIA Deputy Director, and Vice Director for Intelligence (V-J2) for the Joint Chiefs of Staff. All this is very telling about the power of corporations when it comes to who is really in charge of the research and development of extraterrestrial related technologies.
Another conclusion is that Wilson's testimony provides powerful support for the existence of a UFO cabal/control group running extraterrestrial related projects in a way that escapes conventional government and military oversight. Leaked documents going back to September 1947 have referred to this control group as Operation Majestic 12/MAJIC 12/MJ-12.

Admiral Wilson's experiences is telling us that the UFO control group is very real and exercises great power through its ability to restrict "need to know" access to whom it chooses regardless of an official's constitutionally backed duties and positions. While it has long been known that US presidents and members of Congress were routinely cut out of the loop of such UFO related projects, it is was not known that this was occurring to senior Pentagon officials until the 1997 Wilson briefing.
Fourth, who leaked the 15 page document to UFO researcher Grant Cameron in November 2018? Was it one or more "white hats" wanting the disclosure process to move forward by leaking one of the most important UFO documents ever to publicly emerge as contended by UFO historian Richard Dolan describing it as the "UFO leak of the century"? Alternatively, was the leaking part of a limited hangout promoting Tom DeLonge's To The Stars Academy through the involvement of figures such as Dr. Eric Davis as contended by Kerry Cassidy from Project Camelot?
Dolan addressed these questions in a blog post (insert video) published on June 15. He pointed out that Cameron's source for the document is an Australian space/UFO enthusiast, James Rigney. In a Q and A with Dolan, Rigby wrote:
It is unlikely that these documents would ever have found their way to anyone within the UFO community were in not that for the fact that for number of years I was very active in the 'Space' community, belonging to an organization in Australia and making frequent trips to the US to attend conferences and other events. Along the way I was fortunate to make acquaintance in the US with several people in the US who knew of my interest in, knowledge of, and credible approach to the UFO/UAP phenomena, as well as my passive and occasional involvement in the UFO community.
The events that lead me to obtaining the documents were strangely the result of this strange and unlikely intersection between the usually incompatible Space & UFO fields….
Over a period of a couple of years, I gained [the] trust of these people to a point where I was invited to look over some documents, copy what I wanted, and get them into the right hands if I thought that was appropriate. Certainly there was no intrigue or 'smoking gun' type discussions at the time.
Digby was here confirming that the document's original source was an individual connected to the US Space community who provided the document to him a few years ago. There is growing speculation that the leaked 15 page document came from the files of the deceased Apollo astronaut Edgar Mitchell. If so, who gave the document to Mitchell? The most likely source is Dr. Davis given his direct role in recording/summarizing the meeting with Admiral Wilson, but as mentioned in part 1, Davis had no comment on the 15 page document when I contacted him by email.
Tracking the ultimate source for the leaked document is very relevant given present circumstances surrounding topics concerning space and UFOs. The fact that the 15 page document was publicly uploaded on April 19 is significant given recent public interest over Navy pilots reporting UFO incidents, and the creation of a Space Force, as a new branch of the US military, which takes me to my last conclusion.
Finally, the three corporate officials in the "watch committee" that denied access to the classified program, claimed that the reverse engineering of the extraterrestrial vehicle was very slow, and little progress had been made over the years. Were they telling the truth or providing a cover story for successfully reverse engineered extraterrestrial technologies, which had been covertly deployed in a corporate run secret space program that was kept away from the prying eyes of the DIA and Joint Chiefs of Staff?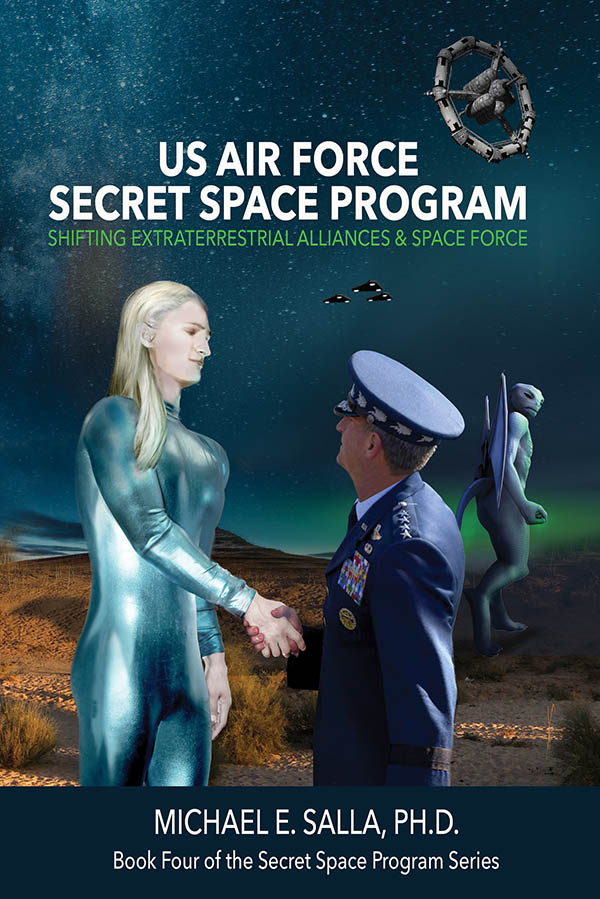 In the US Air Force Secret Space Program, I describe how differently sized and shaped antigravity vehicles were successfully reverse engineered by corporate contractors, including Lockheed Martin's Skunkworks division, and began to be deployed in the 1970s and 1980s by the USAF. This suggests that there are many Unacknowledged SAPs that involve the research, development, and deployment of antigravity spacecraft by different military services and corporate contractors.
There is no indication in the leaked 15-page document over whether Admiral Wilson was aware of secret space programs runs by the USAF and the US Navy. He merely expressed his surprise that the UFO program that Steven Greer and Edgar Mitchell pointed out to him, which he was unaware of, involved a retrieved extraterrestrial spacecraft.
It's quite possible that Wilson was aware of military-run space programs but simply had not been briefed about the specific reverse engineering program that was being run by the corporate contractor for unknown purposes, one of which involved a corporate run secret space program.
It's perhaps not coincidental that the leaked transcript and summary of Admiral Wilson and Dr. Davis 2002 conversation emerges as Space Force is about to be formally launched. The US Congress is poised to pass legislation authorizing the creation of Space Force as a separate branch of the US military under the authority of the Department of the US Air Force.
The emergence of Space Force will ultimately address many of the questions and issues raised by Admiral Wilson's investigation of the corporate reverse engineering program back in 1997, and the secret construction of antigravity spacecraft by multiple corporate contractors for the US military or other unknown customers.
Space Force will also provide a powerful institutional foundation for disclosing many secrets concerning antigravity technology, alien life, the reverse engineering of extraterrestrial technologies, and secret space programs. The leak of the Wilson Davis conversation comes at a propitious time for the disclosure process to move forward, and Space Force is the most likely institutional catalyst for all to be revealed.
© Michael E. Salla, Ph.D. Copyright Notice
[Note: The 15 page leaked Document is available here]
Further Reading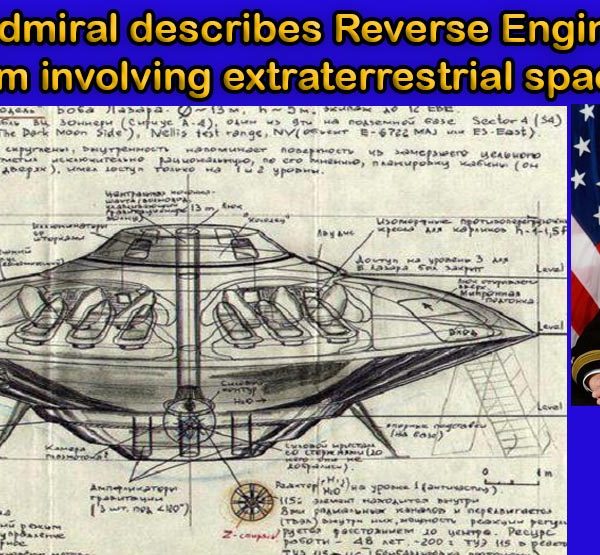 [Cont. from Part 1] In the transcript/summary of a 2002 conversation between Vice Admiral Thomas Wilson and Dr. Eric Davis it was revealed that a crashed extraterrestrial vehicle was being reverse engineered by a major aerospace company. Wilson first learned about the classified UFO program through a National Reconnaissance Office (NRO) document shared with him at a confidential April 10, 1997 meeting with Dr. Steven Greer, Dr. Edgar Mitchell, and Navy Commander Willard Miller.
The recently released transcript describes what Admiral Wilson [TW] told Dr. Davis [EWD] about Wilson's efforts up to June 1997 to learn the truth about the classified UFO program, and the associated reverse engineering effort revealed to him in the April meeting.
EWD: Okay then, what happened in April-June '97?
TW: After parting with Miller (week later, he thinks) – I made calls, knocked on a few doors, talked to people – went on for 45 days (thereabouts) on and off
Suggestion came from Ward (Gen. M. Ward) to go through the records groups files (like an index system) in OUSDAT (Office of the Under Secretary of Defense for Acquisition and Technology)

Ran into Bill Perry in May '97 – talked about this quietly – he suggested the same thing

They told me of a special projects record group not belonging to usual SAP – a special subset of the unacknowledged/carve-outs/waived programs – not belonging to usual SAP divisions as organized in '94 by Perry himself – set apart from rest but buried/covered by conventional SAPs. (Transcript/Summary, pp. 6-7)
Wilson was here referring to different categories of Special Access Programs (SAPs), where the most important – unacknowledged/carve-outs/waived – were hidden behind conventional SAPs.
The method of hiding the most highly classified programs behind less classified ones was verified in one of the NSA documents leaked by Edward Snowden called Sentry Eagle. It graphically depicted how Exceptionally Compartmented Information (ECI – an Intelligence Community classification similar to an Unacknowledged SAP used by the Pentagon) would be hidden behind a Non-ECI Program (similar classification status to a conventional SAP)
Wilson went on to describe the aerospace company that ran the classified reverse engineering effort, without naming it:
EWD: Who was the project contractor or USG agency that runs the program?
TW: An aerospace technology contractor – one of the top ones in US
EWD: Who?
TW: Core secret – can't tell
EWD: Defense contractor?
TW: Yes, the best one of them.
The reference to the "best one of them" firmly points to Lockheed Martin's Skunkworks division which has a long track record of successfully working on cutting edge aerospace programs. For example, Skunkworks former Director, Ben Rich, was fond of ending lectures by declaring: "We now have the technology to take ET home".  
Wilson then explained what happened when he discovered which company was running the classified UFO program and contacted it to gain access:
EWD: What happened with you found contractor?
TW: I made several calls (end of May '97), first to Paul, Mike & Perry to confirm I had right contractor and program manager to talk to.
EWD: They confirm?
TW: Yes.
EWD: Then?
TW: (End of May '97) Made three calls to the program manager – one of them conference call with security director and corporate attorney.
Confusion on their part at to why I was looking for them and what I wanted from them or wanted to know about.
Very testy tone from all of them. [Transcript/Summary, pp. 8-9]
Wilson next explains how he was denied access to the classified UFO program by the three corporate officials (program manager, security director, and attorney):
TW: I told threesome I wanted formal briefing, tour, etc. – was exploiting my regulatory authority as Deputy Director DIA/Assistant Joint Chief of Staff J-2 – Told them my not being briefed was oversight they needed to correct – I demanded!
TW: They needed to discuss this (his demand) so hung up. Got called 2 days later and they said they don't want to talk on phone and arranged for face-to-face meeting at their facility.
EWD: Did you go?
TW: Yes, ten days later (mid-June or so). Flew out there
Met in their conference room in their secure vault

Three of them show up
EWD: 3 guys with whom you had telecon?
TW: Yes, same 3
Security director (NSA-retired, a CI expert)

Program director

Corporate attorney

Called themselves "the watch committee" or gate keepers [Transcript/Summary, p. 10]
Wilson describes how the "watch committee" told him about a prior incident years ago where the present security system was set up after an agreement was reached with the Pentagon's Special Access Programs Oversight Committee (SAPOC), which was overhauled in 1994, very likely due to the incident Wilson was told about. The agreement gave the corporate contractor running certain categories of SAPs the authority to restrict access to UFO related programs from Pentagon officials regardless of their rank and position:
– [TW] Said after that episode a formal agreement was struck with Pentagon people (SAPOC) to prevent this in future – didn't want a repeat
–      Special criteria were established in agreement
A special circumstance that must meet rigorous access criteria set by contractor committee

No USG personnel are to gain access unless they met the criteria – to be administered by contractor committee (program director, attorney, security director) irregardless of the tickets and position USG personnel possess

Literally their way or the highway. [Transcript/Summary p. 11]
The "watch committee" told Admiral Wilson that despite him being Deputy Director of the DIA and Vice Director of Intelligence for the Joint Chiefs of Staff, that he was not on the "bigot list" – those with a "need to know" access – who could be briefed about the UFO program:
TW: They said my tickets were all confirmed and valid, but I was not on the bigot list
My tickets alone were not enough

I didn't meet the special criteria so need to know authorization was not being granted….
TW: Argued more – they wouldn't accept my arguments that they fell under my statutory oversight and regulatory authority as Deputy Director DIA – under purview for my right to have need to know (oversight, audit, justification issues, etc., etc.)
Regulatory and statutory authority as Deputy Director DIA not relevant or pertinent to nature of their program!

Then they pulled out their bigot list to convince me otherwise – several pages long – dated 1990, updated 1993. [Transcript/Summary, pp. 11-12]
The transcription goes on to cover Wilson and Davis' conversation about names on the bigot list, and who in the Pentagon and White House was allowed access:
EWD: Who was on it? Recognize names?
TW: That is core secret.
Willing to say that most were program employees – names and titles (job titles) – civilians – didn't recognize any military personnel – could be there.
EWD: Any politicians?
TW: No
No White House names, no President!

No Congressional people

No Congressional staffers
EDW: Any in Clinton or Bush Sr. Administrations?
TW: No! But handful of names were Pentagon individuals I recognized – few from OUSDAT, one from another department, another at the NSC who is Pentagon SES employee. [Transcript/Summary, p. 12]
Stunningly, Wilson learned that no members of the Legislative (Congress) or Executive (White House) branches of government were briefed about the corporate UFO program. Only a few Pentagon officials were given access. This corroborates what Greer and others have been claiming for decades over the unconstitutional nature of the secrecy system developed for the UFO issue.
Next, the transcript elaborates on how Wilson tried to gain access by identifying the type of program that was underway attempting to link it to his official field of responsibility as Deputy Director DIA:
– [TW] Program Manager said they were
Not any weapons program

Not any intelligence program

Not any special ops or logistics program

Doesn't fit these categories [Transcript/Summary, p. 12]
Finally, Wilson was told that the UFO program was a reverse engineering program of a recovered extraterrestrial vehicle, exactly what Greer, Mitchell, and Miller, had told him at the April 10, 1997 meeting. Importantly, Wilson expressed his surprise thinking that the UFO term was merely a cover for acquired foreign aerospace technology built by the USSR or China:
I asked what they were then

Loud groan from Program Manager

Security Director and attorney say it's okay to say it.
EWD: Say what?
TW: There were a reverse engineering program –
Something recovered years ago in the past

Technological hardware was recovered

So I thought they meant recovered Soviet/Chinese, etc. hardware and reverse engineer it – like a missile or intel platform or aircraft – actually came to meeting expecting to find a sensitive foreign collection and reverse engineering operation – thought "UFOs" used as a cover for that –

So I said that and they said they weren't that either

They had (program manager talking) a craft – an intact craft they believed could fly …

Program manager said they didn't know where it was from [they had some ideas on this] – it was technology that was not of this Earth – not made by man – not by human hands [Transcript/Summary, pp. 12-13]
Wilson next described that he was told the corporation had encountered great difficulty in its reverse engineering efforts:
[TW] Said they were trying to understand and exploit technology: their program was going on for years and years with very slow progress

Agonizingly slow with little or no success – painful lack of collaboration to get help from outside community of experts and facilities to assist effort – must remain isolated and use own facilities and cleared personnel – tough environment to work – about 400-800 (bigot list count) workers varying in number funding or personnel changes. [Transcript/Summary, pp. 12-13]
When Wilson threatened to go to the Special Access Program Oversight Committee (SAPOC) he was told to go ahead by the corporate "watch committee" and was eventually denied access by the Senior Review Group running SAPOC Pentagon committee set up to oversee Special Access Programs:
TW: Before last week of June ('97)
They told me (TW) that they were sustaining the contractor, that I was to immediately drop the matter and let it go – forget about it as I did not have purview over their project, it didn't fall within my oversight, etc.

I became very angry – started yelling when should have kept my mouth shut…

… Senior Review Group chairman said if I didn't follower their suggestion that I would not see Director DIA promotion, get early retirement, lose 1 or 2 stars along the way

Really incredibly angry – upset over this – livid!!!

Why such a big deal over this considering the position of trust I have in the Pentagon – I do have relevant regulatory/statutory authority over their program – that's my position!!! [Transcript/Summary, p. 14] 
The refusal to grant access was the critical moment that Wilson realized that the corporation was being supported by a powerful group linked to the Pentagon to hide the corporation's reverse engineering of an extraterrestrial spacecraft, as an Unacknowledged/waived SAP, hidden within the labyrinth of conventional SAPs conducted by the Pentagon and its corporate contractors.
The refusal was ultimately why Wilson believed that a UFO cabal/ MJ-12 was in charge of UFO related projects, and even senior officials at the DIA and the Joint Chiefs of Staff were out of the loop. This is what he told Commander Miller back in June 1997, who in turn relayed Wilson's conclusions to Steven Greer and Edgar Mitchell who respectively revealed more details over the next two decades.
[Continued in Part 3. Click here for Part 1]
© Michael E. Salla, Ph.D. Copyright Notice
[Note: The 15 page leaked Document is available here]
Further Reading