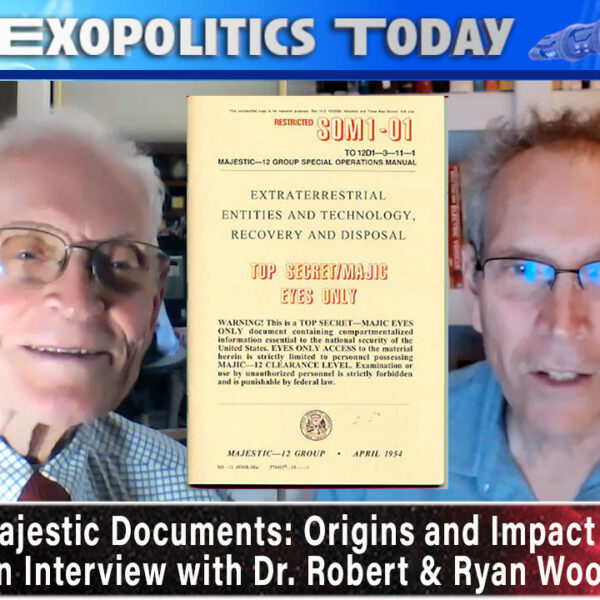 Dr. Robert Wood and Ryan Wood have been investigating leaked Majestic Documents since 1994 when the former was given a leaked copy of an apparent official document used by military personnel for retrieval operations of crashed extraterrestrial spacecraft. Dr. Wood had only a year earlier retired from a 43 year career with McDonnell Douglas/Douglas Aircraft company as an aerospace scientist on projects such as the Project Nike anti-missile defense system. He was helped in his document investigation by his son Ryan – who currently runs an alternative energy company. After a rigorous forensic investigation they concluded the SOM document was authentic.
Over the subsequent years the Woods team have investigated many official documents that have security classifications such as MAJIC, MJ-12, MAJESTIC, JEHOVAH, and UMBRA. These have been compiled on a website created by Ryan called MajesticDocuments.com. He cited many Majestic Documents in his groundbreaking 2005 book, Majic Eyes Only, where he examined 74 crash retrieval cases.
In their first joint interview with Dr. Michael Salla, the Woods discuss how they got involved in researching the Majestic Documents, the contents of key documents for understanding UFO history. Especially significant was their research into the Burned Memo document which they concluded is linked to the assassination of President John F. Kennedy for his efforts to declassify the UFO topic.
Interview Available on YouTube & Rumble
Audio Podcast on Apple, Spotify, or Google
More information about Dr. Robert Wood and Ryan Wood is available at MajesticDocuments.com
---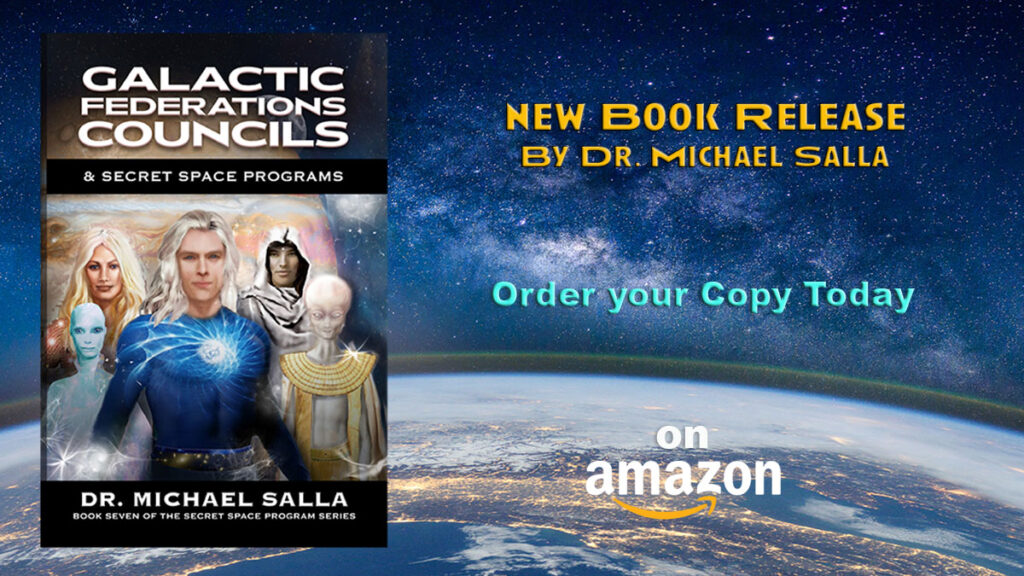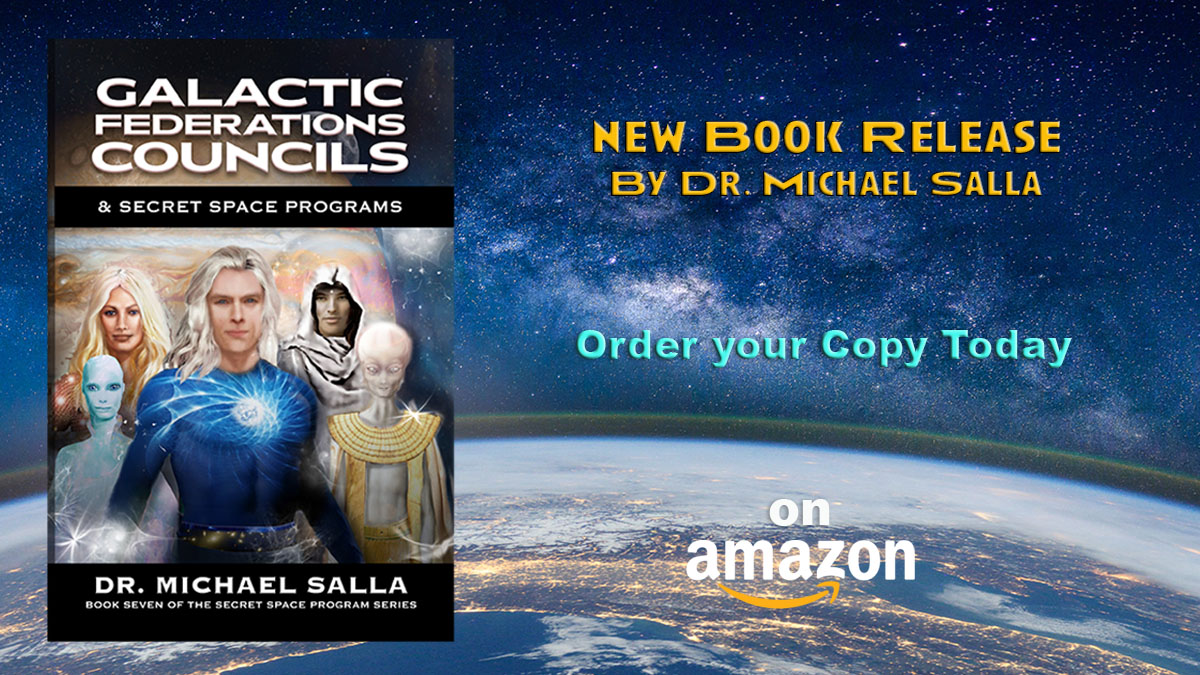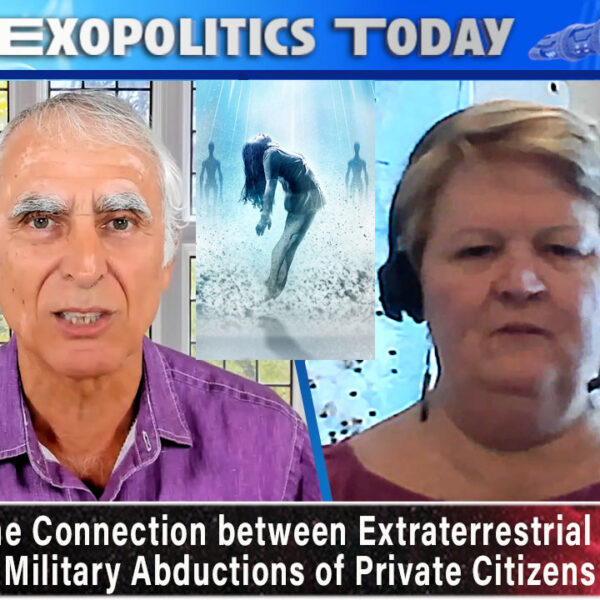 Melinda Leslie has been researching extraterrestrial abductions and subsequent military re-abductions (aka MILABs) since 1993, which is when she was first taken by military personnel for a debriefing at a deep underground military base. Melinda has experienced gray alien abductions since her childhood, and it was only when the US military took an interest in her experiences and began debriefings where she and other abductees were drugged and interrogated that she decided to expose what was secretly happening.
For nearly 30 years Melinda has worked with top extraterrestrial abduction researchers such as Dr. John Mack, Budd Hopkins, and Dr. David Jacobs to understand a complex phenomenon involving multi-generational abductions by off-world beings, hybrid children, rapid development of psychic abilities, and Earth's future. In her first interview with Dr. Michael Salla, Melinda explains her background, experiences with multiple extraterrestrial species, and the key issues and challenges that lie in store for those wanting to fully understand the abduction phenomenon.
Interview Available on YouTube & Rumble
Audio Podcast on Apple, Spotify, or Google
Melinda Leslie currently resides in Sedona, Arizona where she leads UFO tours at night using military Generation III Night Vision Goggles. Her website is here.

---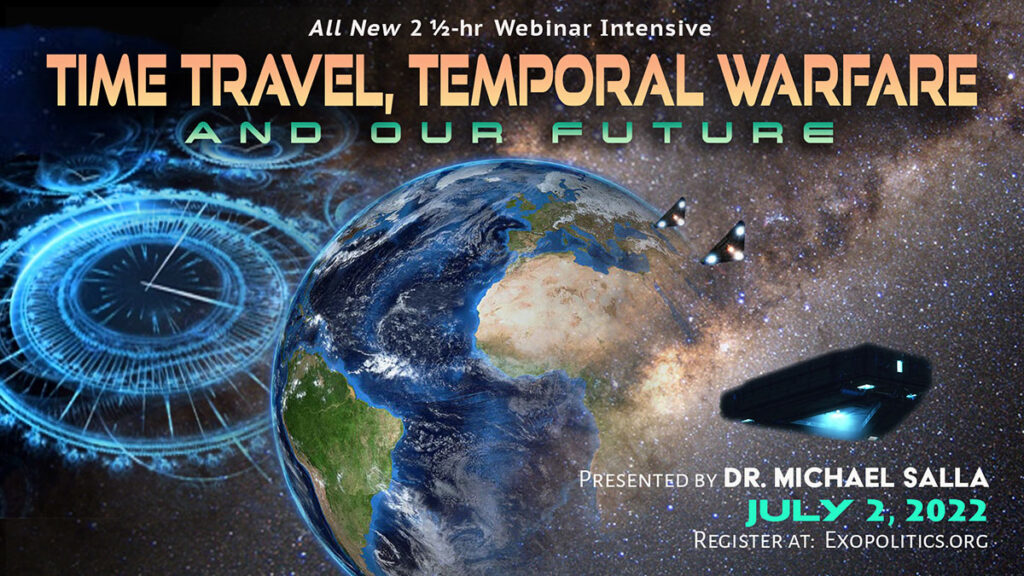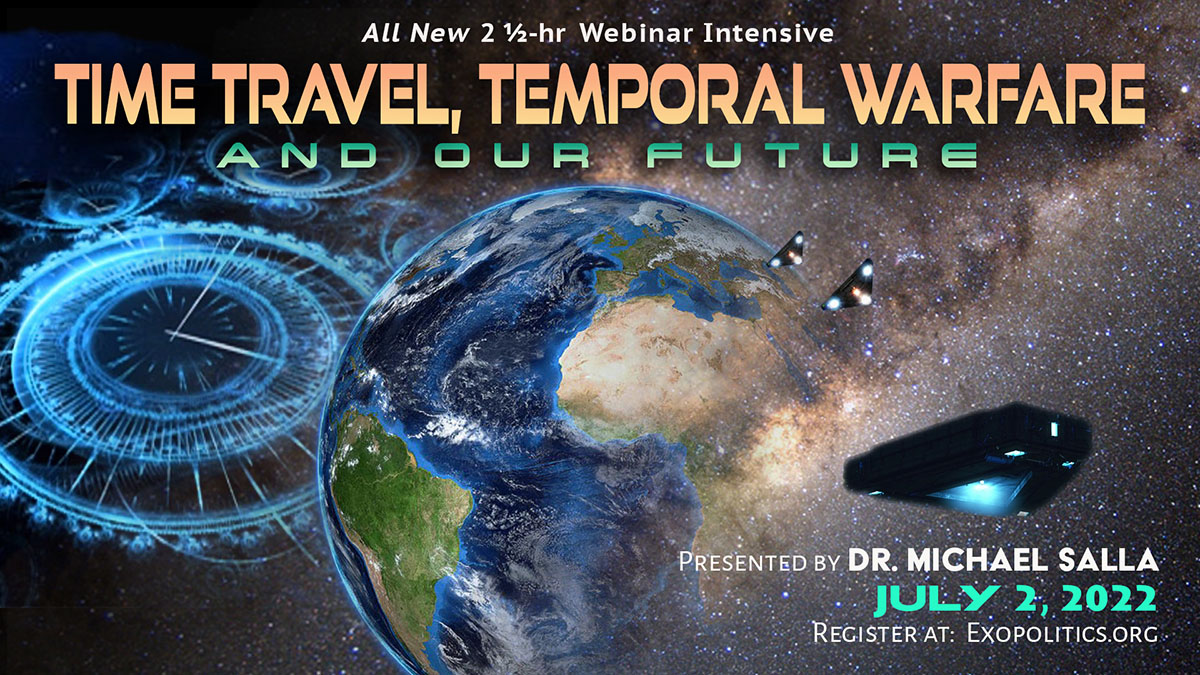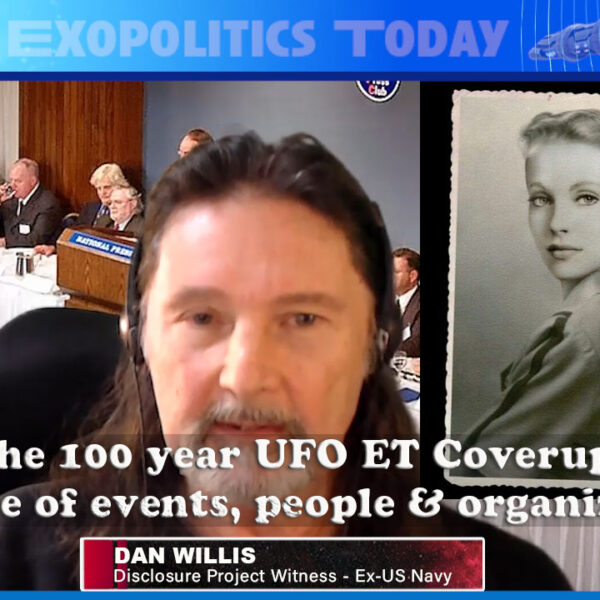 Dan Willis served with the US Navy where he first encountered evidence of a UFO/ET coverup in 1969. He was among a select group of 20 insiders/whistleblowers who came forward to share their testimony about the coverup in the famous May 2001 Disclosure Project press conference held in Washington DC. In his first Exopolitics Today interview, Dan covers his background, participation in the Disclosure Project, and his timeline of the UFO extraterrestrial cover up dating back to 1922. Key events discussed include Maria Orsic, the Third Reich's flying saucer program, Temporal War, Antarctica, Operation Highjump, President Eisenhower's meetings and agreements, and how these relate to current events.
Audio Podcast on Apple, Spotify, or Google
Dan Willis' 100 year timeline is available here and detailed references to these events are here

Dan Willis' testimony in the Disclosure Project is here.
---
Upcoming Webinar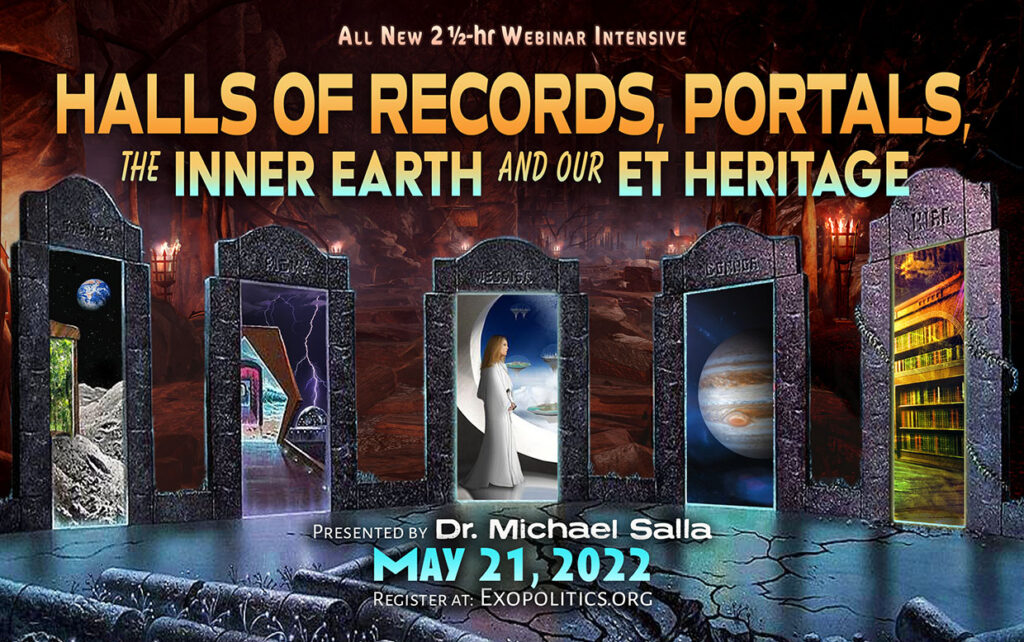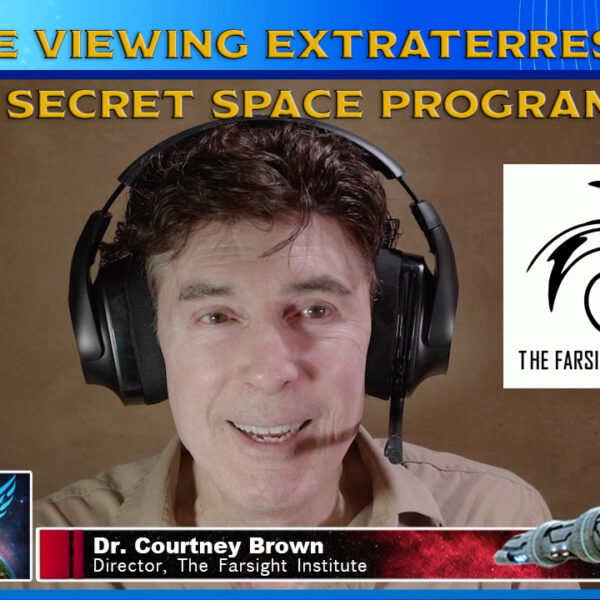 In this Exopolitics Today interview Dr. Courtney Brown, Director and Founder of the Farsight Institute discusses how remote viewing can be used as an intelligence gathering tool on extraterrestrial life and secret space programs. He answers questions about his academic background in political science, how he got interested in remote viewing, and some of its key principles and techniques involving quantum physics and temporal mechanics.
Dr. Brown warns about the dangers of front loading in remote viewing and how blind protocols are critical for preventing the subconscious mind influencing results. Importantly, he explains that when done correctly, remote viewing can be safely used on different types of extraterrestrial and spiritual entities, even those regarded as the most powerful.
Dr. Brown discusses a number of Celestial Projects conducted at Farsight including Presidential meetings with Extraterrestrials, Operation Highjump, and Ceres supersoldiers. He explains how he was surprised by remote viewing results that validated Tony Rodrigues experiences on Ceres and Mars as described in his book, Ceres Colony Cavalier.
This is an unforgettable interview where Dr. Michael Salla gets one of the world's leading practitioners of remote viewing to explain its benefits and transformative potential for our planet.
Audio Podcast on Apple, Spotify, or Google
The Farsight Institute Website is here.
Farsight's Streaming service is here.
Related Articles/Podcasts
Three Days to Dr Michael Salla's next Webinar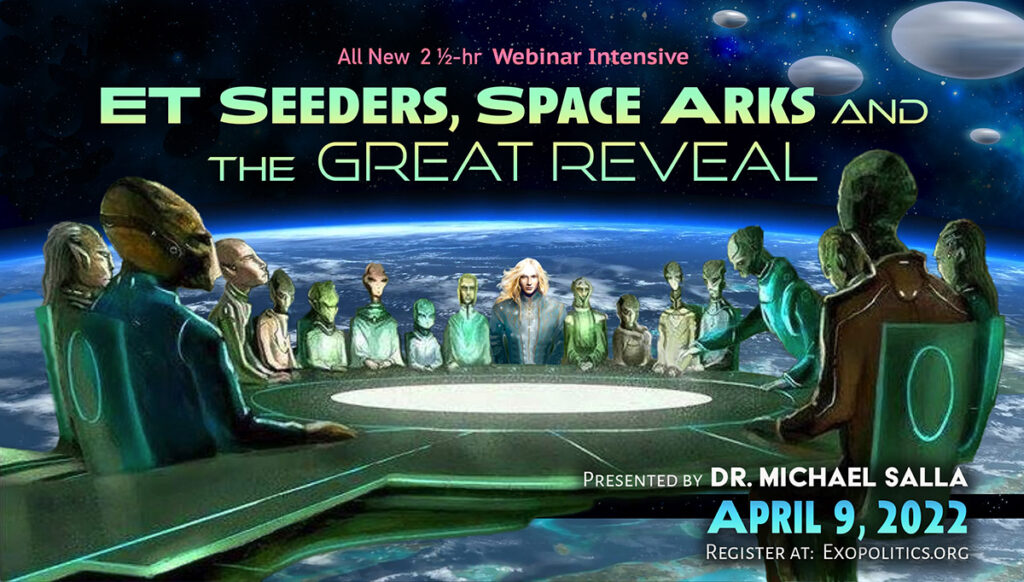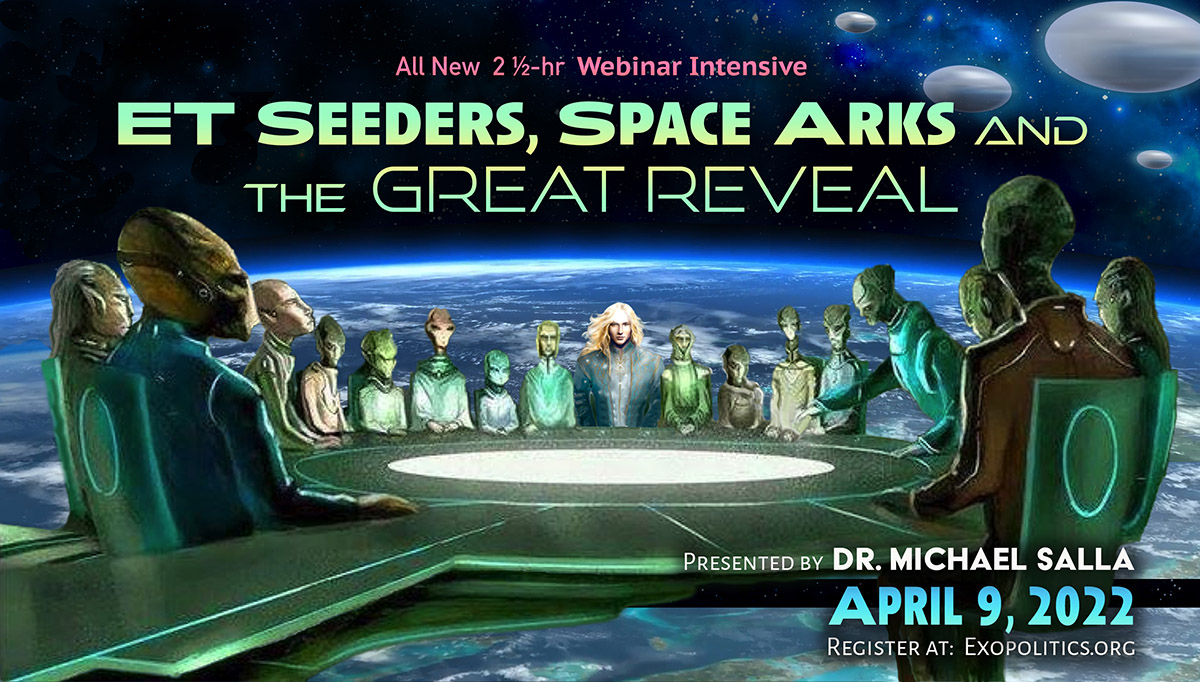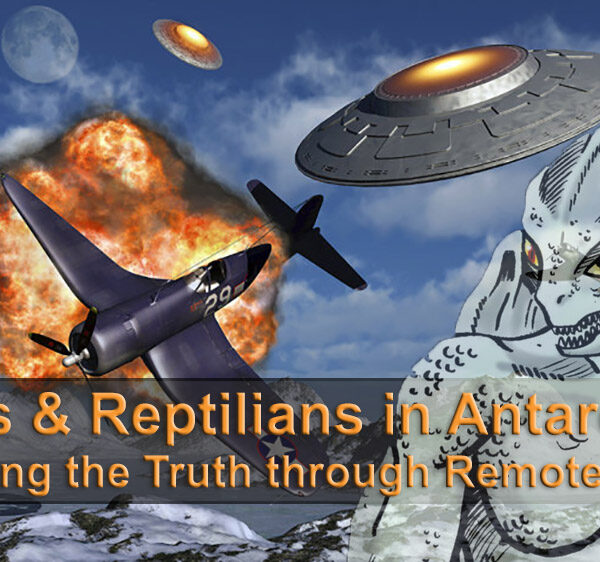 The Farsight Institute has just released the results of multiple remote viewing sessions focusing on the true history of Antarctica in terms of a breakaway German colony established there with the help of extraterrestrials during the World War II era. The remote viewing sessions were conducted using a rigorous blind scientific protocol developed by Dr. Courtney Brown, and the results were, frankly, very impressive.
The consistency of the results with what whistleblowers and insiders had previously revealed, and the additional details they provide about the events that occurred in Antarctica leading up to and including Admiral Byrd's Operation Highjump expedition from August 1946 to February 1947, makes the remote viewing data very helpful in reaching a more accurate understanding of our history.
Dr. Brown provided two targets to five remote viewers who were not given any details about the targets, so they could not front-load their own biases and opinions about it. Here is how he explains the scientific protocol used for all remote viewing sessions:
Blind Conditions for All Remote-Viewing Data: All remote viewing for this project (as with all projects conducted at The Farsight Institute) was conducted under totally blind conditions. The viewers were told nothing about the project or specific targets while they were conducting their remote-viewing sessions. They were only instructed that there is a target, and that they should remote view it.

In the Antarctica remote viewing sessions, there were two targets that the five remote viewers would focus on.
Target 1. The most advanced Nazi base in Antarctica, circa the end of World War II.
Target 2. The most significant battle between the Nazi forces in Antarctica and US forces, circa the end of World War II or after.
It's important to emphasize that the five remote viewers were instructed to focus respectively on Target 1 and Target 2 without being told anything about either target.
It needs to also be pointed out that it is not unusual to get remote viewers to focus on historical events in remote locations. CIA documents obtained through the Freedom of Information Act confirm that the CIA hired remote viewers to gain intelligence on events on Mars as far back as one million years ago. Clearly, those within the intelligence community appreciate the importance of remote viewing data to better understand events that transpired decades, centuries, and even millennia ago. 
In the two-part video series that has just been released, Dr. Brown provides his introductory remarks to each target and what the five remote viewers found. At the end of each segment of five presentations, he gives his own summary and analysis about each target. The following trailer introduces the two-part video series that spans four hours and what was discovered.

In Part 1, the five remote viewers presented their data on what they had witnessed. They all described seeing large artificial structures in a remote cold, snow-covered mountainous region. Saucer-shaped craft were sighted in the vicinity, and several remote viewers witnessed them either landing or proceeding into a large underground facility that was accessed through a mountain entrance.
One of the underground facilities was a large urban dwelling, dwarfed by even larger industrial manufacturing areas nearby, all connected by a transportation system of some kind. The five remote viewers all described seeing humans and extraterrestrials interact in various situations and those key individuals in command positions. The attitude of the humans was a mix of fear, anger, and arrogance. The extraterrestrials had an attitude of superiority, dominance, and boredom in working with humans.
None of the remote viewers explicitly mentioned Antarctica or Nazis. However, the descriptions they gave of the location and people involved for Target 1 were clearly indicative of both. While there were some variations in reports of the area, structures, humans, and extraterrestrials each of the remote viewers witnessed, collectively, they provided impressive details on Target 1: "The most advanced Nazi base in Antarctica, circa the end of World War II."
Dr. Brown provided his analysis and summary of what the five remote viewers had observed in relation to Target 1:
What we found out is that there was a huge Nazi presence in Antarctica at the end of World War II. Moreover, they had help, extraterrestrial help, and in fact, very surprising extraterrestrial help. Clearly, the Nazis could not have established a powerful military presence in Antarctica without outside assistance, the environment was just too inhospitable. So they got help but we ultimately found out that they got help from two very different extraterrestrial groups.
One of the extraterrestrial groups helping the Nazis was Reptilian, while the other group was a human-looking group working with both the Nazis and Reptilians. 
The remote viewing data aligns closely with what William Tompkins said he, and members of a covert Naval espionage team stationed at Naval Air Station San Diego during World War II, was told by nearly 30 navy spies embedded in top aerospace corporations in Nazi Germany.  The spies revealed that Reptilian extraterrestrials had helped Hitler's regime establish a base in Antarctica during the war and guided the Germans to precise locations where they could establish a large base—Admiral Donitz's impregnable Shangri-la from which the Germans could one day rebound from their impending military defeat in Europe: "The German submarine fleet is proud of having built for the Führer, in another part of the world, a Shangri-La on land, an impregnable fortress."

Tompkins' testimony is backed by multiple insiders and historical documents that I discuss in detail in Antarctica's Hidden History: Corporate Foundations of Secret Space Programs (2018). Therefore, the remote viewing data is an additional source of evidence supporting claims that the Nazis had established a breakaway colony in Antarctica, which continued operations well beyond World War II.
The five remote viewers next proceeded to Target 2, again without being given any details of what they were looking for. This time the five witnessed large aerial battles over the remote mountainous region in a cold, snowy terrain. One side of the battle possessed flying saucers coming both from outer space and from undersea locations that were piloted by a mix of humans and extraterrestrials, while the other side comprised conventional aircraft piloted exclusively by humans, a number of naval ships, and ground forces.
The side led by humans was described as military in orientation and behavior, and possessed aircraft, ships, and ground troops. Before the battle, the leader of the human side was confident and determined to fulfill his mission of finding and destroying the underground facilities of the other side—the secret German Antarctic base.
The results are consistent with what is known about Admiral Byrd's Task Force 68, which comprised 13 ships, 33 aircraft, and 4700 US servicemen in Operation Highjump, and the secret orders he had been given to find and subdue any German bases in Antarctica. Given memories of the comprehensive military defeat of Nazi Germany, it's understandable why Byrd and his expedition would have had high confidence about their chances of success.
The remote viewers described the excitement and glee of the extraterrestrials whose craft were technologically vastly superior, as contrasted to the craft of the human (US Navy) pilots that were courageous but quickly became despondent as the battle progressed. The remote viewers described the extraterrestrial craft as possessing LASER weapons that disintegrated both the human aircraft and ground forces advancing towards the German base.
The remote viewers described a very one-sided affair where the flying saucers both toyed with and destroyed all the conventional aircraft. One of the remote viewers, Aziz Brown (Dr. Brown's son), compared the battle to what was depicted in an episode of the popular sci-fi series, Stargate SG-1, where invading extraterrestrial spacecraft were met by human-piloted US Air Force fighters. In contrast to the genuine battle depicted in Stargate SG-1, Aziz Brown reported the battle he witnessed in association with Target 2 as a massacre.
The remote viewers described the aftermath of the battle and the attitudes of the respective leaders. The commander of one of the extraterrestrial flying saucer craft was in a very celebratory mood, while the human leader of the losing side was devastated. Several of the remote viewers described the top commander of the flying saucer craft as a very tall, powerful Reptilian who was ecstatic with the result.
There is one historical photo showing a downed US Navy airplane that crashed during Operation Highjump. While the Navy asserted that the downed craft was an isolated accident, according to the remote viewers, Antarctica was strewn with such debris from the destroyed aircraft and routed ground forces.
Dr. Brown again provided his analysis of the data at the end of Part 2 of the video series.
You have now seen all of our data regarding the Nazis in Antarctica and their extraterrestrial allies. To be honest, it is not too surprising to see that the Nazis found support from the Reptilians.
He went on to explain the dynamics of the evolving relationship between the Reptilians, the Nazis, and the US military as a result of Operation Highjump:
The Reptilians had no long-term interest in the Nazis, they were a means to an end…. You see by helping the Nazis with their Antarctica base they gained two things. First, they gained a small but dependable slave military force that they could dispatch wherever they wanted, even off-planet in the future. But second, and this is a really important part, they could scare the daylights out of the American military and political leadership. You see, it was clear at the end of the Antarctica battle that the Nazis could use their new aircraft and weapons to challenge the entire U.S. military. Indeed, the US military would be powerless against such a technological advantage.
Why then did the Nazis not actually do it? Why did they not actually invade the continental United States and blow the US military out of the water so to speak? Well, it's simple, their Reptilian allies did not allow it. The Reptilians didn't want the Nazis to control anything. They just wanted the US military and political leadership to be so frightened that they would agree to absolutely anything in order to get some of that advanced technology.
Brown's analysis is consistent with insider reports that the Nazis and their extraterrestrial allies allowed most of the naval ships of Operation Highjump to escape the destruction inflicted on aircraft and ground forces. The ships and surviving personnel would be able to return to the US and warn national security leaders about the new enemy in Antarctica.
Indeed, Admiral Byrd revealed some of the truth when he stopped in Chile and gave an interview where he referred to significant casualties and a new enemy that the US would have to face.
Adm. Byrd declared today that it was imperative for the United States to initiate immediate defense measures against hostile regions.
The Admiral further stated that he didn't want to frighten anyone unduly but it was a bitter reality that in case of a new war the continental United States would be attacked by flying objects which could fly from pole to pole at incredible speeds.
Admiral Byrd repeated the above points of view, resulting from his personal knowledge gathered both at the north and south poles, before a news conference held for International News Service."

This takes me to the second group of extraterrestrials helping the Nazis that participated in the aerial battle witnessed by the five remote viewers. Dr. Brown said:
What is most surprising is that some of our data suggests that some support for the Nazis came from a group of extraterrestrials who we know as the Pleiadians. Now understand that we have a much broader view of the Pleiadians at the current time. They were not all of one mind during that time period. Moreover, the Pleiadians now seem to be thoroughly upset with everything that some of their kind did with the Nazis back in the day. In general, we have found that contemporary Pleiadians are good people who want the best for humanity, all of humanity.
Dr. Brown's comments here are puzzling since none of the remote viewers mentioned Pleiadians helping the Nazis. All the remote viewers mentioned were human-looking extraterrestrials helping the humans (Nazis) in the underground structures and the subsequent battle in the remote cold snowy mountainous regions (Antarctica).
According to the available literature, the human-looking extraterrestrials helping the Germans described them as coming from the Aldebaran star system in the constellation Taurus, not the Pleiades constellation.  This was made clear in the psychic communications of Maria Orsic, who established the initial contacts with the Aldebaran extraterrestrials that kickstarted the development of the advanced spacecraft that would eventually be incorporated into the secret weapons programs of Nazi Germany and taken secretly to Antarctica.
Is Dr. Brown simply mistaken in his assertion that a rogue Pleiadian group helped the Nazis? Possibly, but it's worth pointing out that according to Elena Danaan, who claims to be a Pleiadian contactee, there is indeed a rogue group of Pleiadians that are working with Reptilians. She describes them as coming from Alcyone, one of the solar systems making up the Pleiades constellation, and also asserts that they have long been helping the Cabal/Deep State:
They named themselves "Taal Shiar"… and name their planet "Taalihara" orbiting around the star Alcyone…. They tried to build their own little empire from there, I think that was quasi impossible regarding to the overpowering threat of the Orion and Ciakahrr [Draco Reptilian] empires. By opposition to their brothers Taygetans [the main Pleiadian group], they did not join the GFW [Galactic Federation of Worlds] and instead allied with … malevolent groups. They are involved in the misdeeds of the Cabal on Terra [Earth] and a painful disgrace to the Man races. They also gave a world in the Alcyone system to a reptilian presence. [A Gift From the Stars, p. 250]
The information provided by the team of remote viewers working with Dr. Brown gives rich insights into historical events that took place in Antarctica around the end of World War II, the establishment of a secret German space program in underground locations, and the assistance to the Germans by both human-looking and Reptilian extraterrestrial groups.
The remote viewing data provided by Dr. Brown and his team of well-trained remote viewers following a rigorous scientific protocol provides a highly valuable means of intelligence gathering on esoteric topics and important historical events involving extraterrestrial life. The data provides answers to many important questions while also raising further controversial issues to explore. Most critically, remote viewing data helps us sidestep the blanket suppression of information about the true history of human extraterrestrial interactions implemented by national security forces in all major countries. For these reasons, Dr. Brown and his remote viewing team deserve our thanks and support.
© Michael E. Salla, Ph.D. Copyright Notice 
[Note: Videos featuring remote viewing of Nazis and Reptilians in Antarctica are  available at Farsight Institute]
Further Reading
---
New Webinar: Antarctica, the Dark Fleet & Humanity's Liberation – May 22, 2021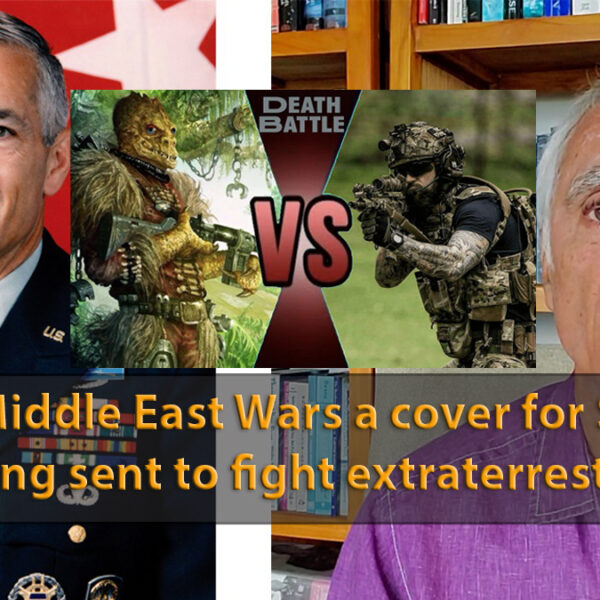 A March 9 Zero Hedge article presents nine signs why the Biden administration is moving towards increased US military intervention in Syria and against Iran. In this Exopolitics Today Podcast, Dr Michael Salla examines how these looming Middle East wars are a cover not only for Deep State activities such as searching for extraterrestrial artifacts and to fund a CIA black budget supporting secret space programs, but also for human soldiers to fight extraterrestrials in conflict zones. The podcast discusses extraterrestrial agreements dating back over a millennia, and the need for the Deep State to fulfill quotas of soldiers that are regularly sacrificed through wars contrived by the Deep State.
Exopolitics Today Podcast available on Rumble and YouTube
Related Articles/Podcasts
Planetary Intervention: Earth Special Forces – Nordic Delegations, UFO Crash Retrievals & Alien Firefights
Britain's SAS & Global SpecOps trained to fight extraterrestrials
---
March 27, 2021 Webinar: Click Here for more info or Click Banner to Register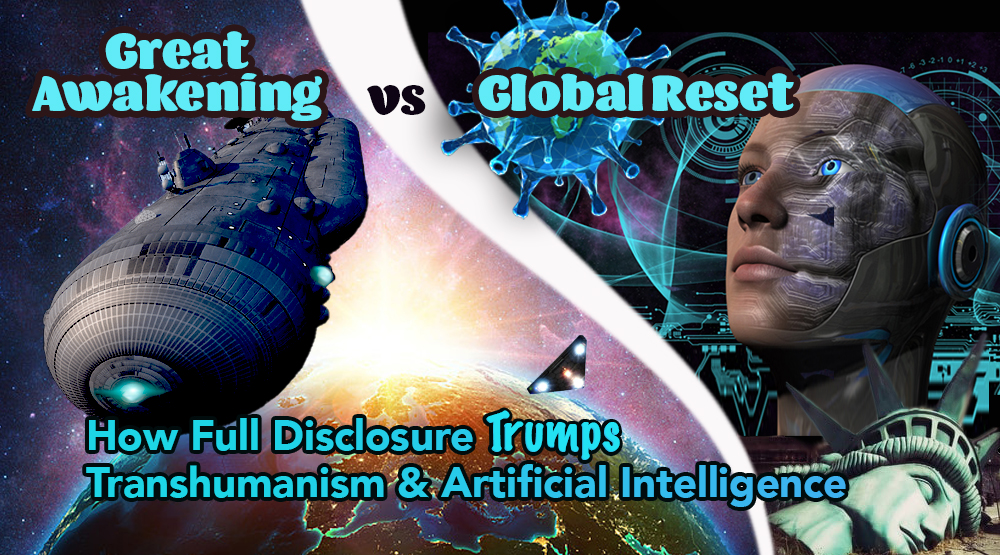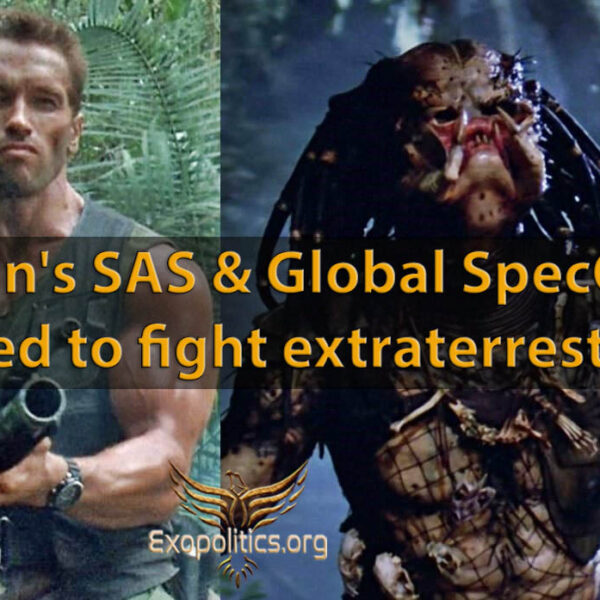 On January 9, Britain's Daily Star ran a story about elite SAS personnel being trained to fight any potential adversary including extraterrestrials. Rather than such training being based on a remote possibility, multiple sources have revealed that elite military forces from around the world have been secretly recruited, and trained to fight visiting extraterrestrials. In this Exopolitics Today podcast, Dr. Michael Salla discusses the news about Britain's SAS in the context of historic reports of firefights between military personnel and extraterrestrials.
Links discussed in  Podcast: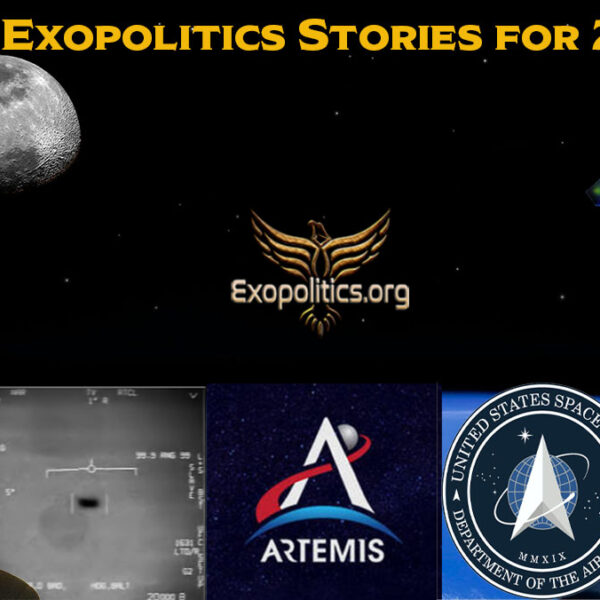 2020 was big year for exopolitics and UFO disclosure with multiple mainstream news sites reporting major developments. Legacy media is now regularly discussing UFOs/UAPs and extraterrestrial life, along with the latest developments with the US Space Force. I discussed my list of the Top 10 Exopolitics news stories with Corey Goode on Zoom (see video below) to get his take on what they mean for "full disclosure". I consider Corey, along with the late William Tompkins, to be one of the most informed, legitimate and accurate insiders about secret space programs, extraterrestrial life, etc., with significant evidence to back up his claims, as I have discussed previously.
I will go into detail about my  the Top 10 list with slides and news videos on January 3 in the upcoming Ascension, Exopolitics & Disclosure Conference with Laura Eisenhower, John DeSouza and Neil Gaur. This promises to be an exciting webinar discussing what happened in 2020 and what we can expect in 2021. 
What follows is the zoom video with Corey and my list with links to relevant exopolitics.org articles published earlier in 2020.
Happy New Year Everyone!
Michael E. Salla, Ph.D.
---
Top Ten Exopolitics Stories for 2020
Professor Haim Eshed revelations on US ET agreements and Galactic Federation https://exopolitics.org/controversy-over-israeli-scientist-claims-of-us-alien-agreements-galactic-federation/
Signing of Artemis Accords – https://exopolitics.org/artemis-accords-are-a-first-step-to-a-space-nato-future-star-fleet/
Eric Davis Briefings to Pentagon Congress on alien reverse engineering https://exopolitics.org/what-was-revealed-in-classified-ufo-briefings-to-congress-pentagon/
Mike Turber revelations on Navy Tic Tac sightings being part of USAF SSP https://exopolitics.org/tic-tac-ufos-revealed-in-2005-briefing/
Salvatore Pais Patent application on nuclear fusion gets published in prestigious journal https://exopolitics.org/paper-on-nuclear-fusion-reactor-for-hybrid-spacecraft-published-in-prestigious-journal/
Space Center to be established at Ramstein Air Base, Germany https://exopolitics.org/nato-creates-space-center-in-germany-in-move-towards-future-star-fleet/
Space Force completes first year with official logo, recruits, bases, doctrinal documents and Guardian name https://exopolitics.org/space-force-sets-priorities-to-prevent-future-space-war/
Trump received secret briefing that Roswell UFO involved time traveling humans https://exopolitics.org/roswell-ufo-crash-to-be-officially-disclosed-as-time-traveling-future-humans/
Congress asks Intel Community for comprehensive UFO report 180 days after passage of 2021 NDAA: https://exopolitics.org/us-congress-asks-for-ufo-report-from-intel-community-in-180-days/
China sends up a Moon lander and retrieves lunar rocks to demonstrate its growing space power capabilities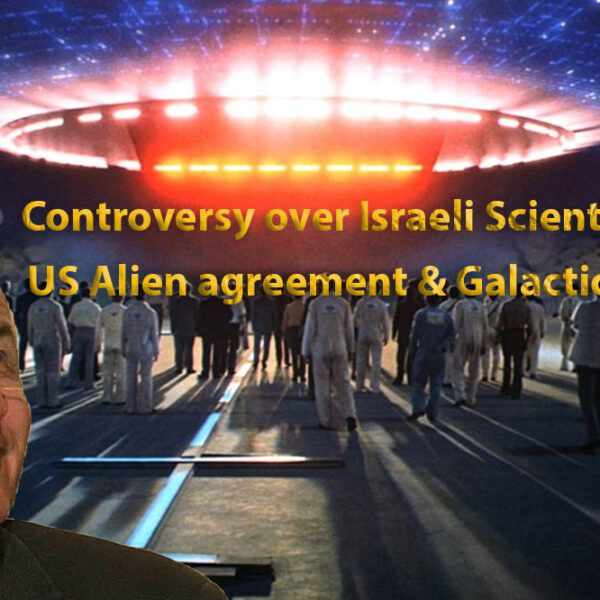 On December 4, Professor Haim Eshed generated worldwide headlines when in an interview published by the Israeli national newspaper, Yedioth Aharonot, he revealed the existence of a secret US agreement with extraterrestrials, the existence of a joint US alien base on Mars, and a Galactic Federation monitoring human affairs. Reactions to the Professor's startling revelations varied from those taking the comments as a major breakthrough on disclosure of extraterrestrial life, to many claiming he either had lost his mind or his words were distorted during the translation process.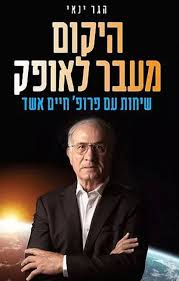 It's important to point out that Eshed gave the interview to promote his recent book, published in Hebrew, titled The Universe Beyond the Horizon conversations with Professor Haim Eshed. This is where one controversy arises since he appeared to say much more in his interview than what he told in his book.
Here's the crux of what the Professor had to say according to an extract of the interview, translated into English, that was published by The Jewish Press on December 5, which set off the worldwide controversy:
The UFOs have asked not to publish that they are here, humanity is not ready yet. Trump was on the verge of revealing, but the aliens in the Galactic Federation are saying: Wait, let people calm down first. They don't want to start mass hysteria. They want to first make us sane and understanding. They have been waiting for humanity to evolve and reach a stage where we will generally understand what space and spaceships are.
There's an agreement between the US government and the aliens. They signed a contract with us to do experiments here. They, too, are researching and trying to understand the whole fabric of the universe, and they want us as helpers.
There's an underground base in the depths of Mars, where their representatives are, and also our American astronauts.
Anticipating that some would conclude that he had lost his mind in making such comments, the Professor, who is also a former Brigadier General in the Israel Defense Force (IDF),  added for good measure:
If I had come up with what I'm saying today five years ago, I would have been hospitalized. Wherever I've gone with this in academia, they've said: the man has lost his mind. Today they're already talking differently.
I have nothing to lose. I've received my degrees and awards, I am respected in universities abroad, where the trend is also changing.
Support for Professor Eshed's continued sanity comes from former colleagues such as the current head of the Israel Space Agency, Dr.  Isaac Ben-Israel (also a former IDF general), who says that Eshed "has been talking about aliens for decades, and it never compromised his academic integrity."
Ben-Israel's admission is vitally important since it shows that Eshed's beliefs about alleged alien contacts and joint agreements with the US have evolved over decades during much of his professional life, and not a post-career flight of fancy as contended by some.
Other former colleagues such Dr. Dan Blumberg, the current head of the Earth and Planetary Image Facility at Ben Gurion University, says that the extraterrestrial topic is an important one that Eshed is more than qualified to cover authoritatively, but not as appears in the original Yedioth article:
I know Haim Eshed well, and have enormous respect for him. It's a viable and legitimate discussion, but it has been taken to a completely bizarre place by the article.
Blumberg's position is similar to many in that Eshed's views were either mistranslated or embellished in the original December 4 article. But were they?
What's important to keep in mind in finding an answer is that the Yedioth Aharonot interview follows the traditional question and answer format, interspersed with the interviewer's commentary. The commentary sections involve the interviewer applying Eshed's views to contemporary developments, which might raise the possibility of mistranslation or embellishment. However, these commentaries are followed by the professor's own words in answering a succession of questions about UFOs, extraterrestrial life and secret agreements, all done in the Hebrew language.
I did a Google Translate of the Yedioth Aharonot interview into English and found Eshed's responses to questions where he addressed the issues of US alien agreements, a US base on Mars, and a Galactic Federation monitoring human events. I was able to confirm that his responses, through Google Translate, closely matched what was written in the Jewish Press story, and other Israeli news outlets, such as The Jerusalem Post and The Times of Israel, in their English language articles.
While I'm not proficient in the Hebrew language, nor does Google Translate do justice to what Eshed is saying, there is nevertheless consistency in the quotes attributed to him, by these three independent Israeli news stories, with the translation of the Professor's own words by Google Translate.

Each Israeli source discussed the radical implications of what was said rather than raise problems of embellishment or translation. Clearly, the writers for each Israeli source read the original Yedioth Aharonot interview to get the gist of what Eshed was saying in his own words.
What was subsequently published in Israeli news sources are therefore  accurate translations of what Professor Eshed actually said rather than embellishments or distortions as suggested by leading UFO researchers such as Britain's Nick Pope. He told NBC News: "Either this is some sort of practical joke or publicity stunt to help sell his book, perhaps with something having been lost in translation, or someone in the know is breaking ranks".  
Having eliminated translation or embellishment problems, then is Eshed "breaking ranks" and revealing long-held secrets as Pope suggests?
For an answer, we need to consider Eshed's background, as revealed by Wikipedia and other sources. In 1969, Eshed was sent to the US by the Israel Defense Force's (IDF) Intelligence Division to gain a Ph.D. in aeronautical engineering. Upon his return, he headed the IDF's research and development department in the Intelligence Corps. By 1979, as Lt. Colonel in the IDF, he began to work on a detailed proposal for the establishment of a satellite program that could be used for space reconnaissance of the Middle East.
In 1981, Eshed retired from active military service and became a full-time professor at the Israel Institute of Technology, aka Technion, Israel's oldest and top-ranked University. He subsequently played key roles in founding and leading the Israel Space Agency (1983) and the Technion's (Asher) Space Research Institute (1984). Eshed managed Israel's satellite projects, including its highly classified spy satellites responsible for monitoring the Middle East region for possible national security threats such as Iran's secret construction of nuclear weapons facilities.
There are two phases during his military and civilian career that Eshed would have acquired access to information concerning extraterrestrial life and technology. The first phase involved his military service with the IDF, where Eshed worked with "Unit 81", the secret technology unit of the Israeli Military Intelligence Directorate. It is the Israeli equivalent of the Pentagon's Defense Advanced Research Projects Agency and the CIA's Directorate of Science and Technology.
It's highly likely that Eshed, at some time during US Israeli collaborations on breakthrough technologies, would have learned about multiple highly classified DARPA/CIA programs conducted during the 1970s. One of these very likely included a joint US extraterrestrial base on Mars reported by various insiders associated with the Montauk Project (1971-1983).
Decades later, Laura Eisenhower, the great granddaughter of President Eisenhower, says that she was subjected to a recruitment effort for a secret US base on Mars, but declined despite great pressure exerted on her.
Consequently, it is likely that it is through joint US Israeli collaboration on breakthrough technologies while he was associated with Unit 81 during his military service that Eshed first learned about a secret US base on Mars and extraterrestrial agreements.
During his subsequent "civilian career" (1981-2010), Eshed no doubt continued to work closely with his peers from DARPA and the CIA on breakthrough technologies, while he focused on space surveillance technologies for the IDF.
Up to his retirement in October 2010, Professor Eshed had been responsible for the launch of 20 Israeli satellites during his nearly 30-year career at the Space Research Institute and the Israel Space Agency.
During his command of Israel's spy satellite program, he now worked closely with US peers from the National Reconnaissance Office (NRO), which runs spy satellites and is jointly run by the Pentagon and the CIA. It's during joint intelligence sharing between the NRO, CIA, and the Pentagon's National Security Agency (NSA), with the IDF, Israel Space Agency, and the Space Research Institute that Eshed presumably learned a lot more about highly classified US programs concerning UFOs and extraterrestrial life that he first learned about while working for Unit 81.
According to Dan Sherman, a 12-year veteran with the US Air Force (1982-1994), the NSA ran an electronic communications program ("Project Preserve Destiny") with extraterrestrials that relayed details about abducted humans that were returned to their pick-up locations unharmed and with memories wiped. Sherman's testimony matches what Prof. Eshed and others have said about US extraterrestrial agreements and genetic experiments.
As for Eshed's revelations about a Galactic Federation monitoring human affairs and deciding that humanity is not yet ready for open contact, this is clearly a highly controversial claim. There have been many claims of an extraterrestrial Federation, Confederation, or Alliance monitoring human affairs and regulating multiple alien visitors' activities to our world.
The earliest reference goes back to 1952 when the famed contactee, George Van Tassel, claimed to be in communication with the "Ashtar Command," which was deemed to be part of a wider Galactic Federation, that requested the US abandon research into thermonuclear weapons. The Galactic Federation/Ashtar Command was involved in a failed diplomatic outreach that occurred on February 20, 1954, when President Eisenhower met with its representatives at Edwards Air Force base to discuss thermonuclear weapons testing. The extraterrestrial representatives further warned Eisenhower about unscrupulous alien groups that would soon make contact to make deals.
There has been over the subsequent decades a steady succession of contactees, insiders and channelers that have spoken or written about a Galactic Federation regulating human affairs. Eshed's reference to the Galactic Federation adds credence to the legitimacy of such claims. Indeed, the subject of Galactic Diplomacy, which is the title of my 2013 book, has been given a healthy shot of credibility.
In a December 10 interview published on YouTube, I spoke with Corey Goode, a secret space program insider, about Professor Eshed's claims concerning a Galactic Federation. Goode elaborated upon the different federations that he was aware of or that he interacted with during his SSP service and off planet contact experiences.
As for Eshed's claim that the Galactic Federation asserts humanity is not yet ready for open contact due to our lack of technological development, there are a few ways to interpret this. One may be that our overall technological level of development needs to be closer to a Type 1 status civilization according to the Kardashev scale. This is where the majority of humanity's energy needs come from planet-wide energy generating systems. This would require humanity moving away from non-renewable fossil fuel sources to electromagnetic or other planet-wide energy systems.
Another interpretation is that the current global situation by which advanced technology is controlled by the Deep State and withheld from the rest of humanity needs to be dealt with before open contact can occur. In other words, the power of the Deep State needs to be removed or significantly curtailed before humanity is ready for contact. After all, why would a benign Galactic Federation want to admit a planetary member that is schizophrenic and corrupted by a hidden Deep State that contemptuously manipulates the rest of humanity?
In conclusion, Professor Eshed's revelations have brought to the mainstream media's attention information drawn from highly classified extraterrestrial related projects that have been earlier revealed by many brave insiders, witnesses, and contactees who were widely ridiculed and debunked for their disclosure efforts. It's hard to debunk someone with Professor Eshed's background and stature when he raises such controversial topics.
While there may be controversy over Eshed's startling comments, this is not due to erroneous translations, embellishments, or him losing his mind. Instead, humanity is being told to wake up to truths about extraterrestrial life and secret agreements with the visitors that have been ignored and widely ridiculed for decades.
Many scientists, academics, and space professionals are in deep denial that they could have been fooled about such monumental issues during their distinguished careers. Professor Eshed's revelations are a big wake up call. He is asking if we personally and collectively are ready for open contact with extraterrestrial life and a Galactic Federation.
© Michael E. Salla, Ph.D. Copyright Notice
[Note: Audio version of this article is available on YouTube and Spotify]
[Google Translate of the Yedioth Aharonot interview. Another version is here]
Further Reading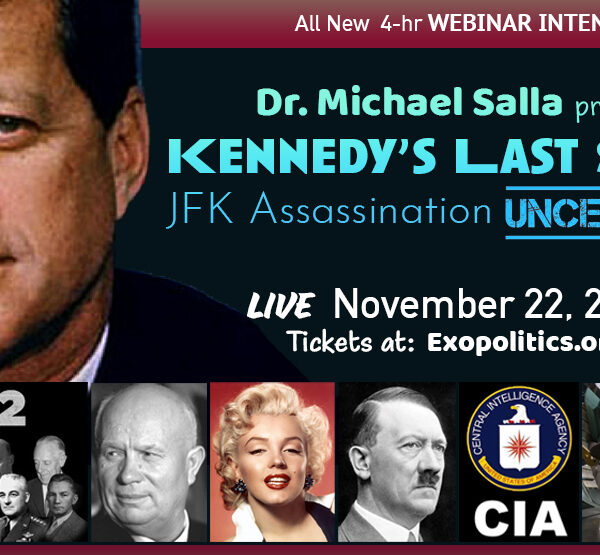 In the final two weeks of his life President John F. Kennedy reached a momentous agreement with the leader of the Soviet Union, Nikita Krushchev, for joint missions to the Moon and for the open sharing of classified UFO files.
The Kennedy-Khrushchev agreement was the culmination of a three-year struggle waged by Kennedy to gain access to this country's classified UFO files. Kennedy's bold plan was to publicly disclose the truth about extraterrestrial life and reveal the existence of a secret space program run out of Antarctica by a surviving Nazi group intent on ushering in a new Fourth Reich.
Majestic 12, a secret inter-agency committee appointed as the custodians of classified UFO files, were so threatened by the Kennedy-Khrushchev agreement that this powerful group issued an assassination directive. It was carried out to its bloody end by none other than the chief of the CIA's counterintelligence division, James Jesus Angleton.
The CIA assassination plot was discovered independently by two Army cryptographers who each attempted to warn the President. However, both cryptographers were silenced, jailed and placed in mental institutions and the whole affair remained secret for over 50 years until thousands of Kennedy assassination files were declassified by President Trump in 2017.
In this four-hour webinar you will learn the dramatic and long hidden truths behind the Kennedy Assassination:
How Kennedy learned about a Nazi flying saucer program and flying saucer crashes during World War II;

How Kennedy received a secret briefing about the Roswell flying saucer crash:

The influence of the former Secretary of Defense James Forrestal, who had befriended Kennedy and was advising him of the activities of MJ-12;

How Kennedy upon becoming President set about gaining access to classified files on UFOs and extraterrestrial life, but was frustrated by the CIA Director Allen Dulles;

How Kennedy used his power as Commander in Chief to visit military facilities to see with his own eyes the remnants of flying saucer crashes;

How Marilyn Monroe threatened a Tell-All press conference to expose pillow-talk secrets confided by Kennedy about UFOs, which disastrously led to her death;

How declassified CIA files reveal Hitler's survival, along with other top Nazis who secretly created a base in Antarctica with the help of extraterrestrials;

The momentous final months of Kennedy's Presidency as his monumental behind the scenes battle with MJ-12 came to a tragic conclusion.
Dr. Michael Salla is the author of the bestselling underground classic, Kennedy's Last Stand: Eisenhower, UFO's, MJ-12 and JFK's Assassination (2013).  
Webinar Date: November 22, 2020 (Sunday)
11 am – 3.30 pm PST/ 2 – 6.30 pm EST USA (Includes Q&A at the end)
Cost: $55.

*This LIVE event will be recorded, and attendees are able to watch unlimited replays for 60 days.
To view and purchase past webinars click here