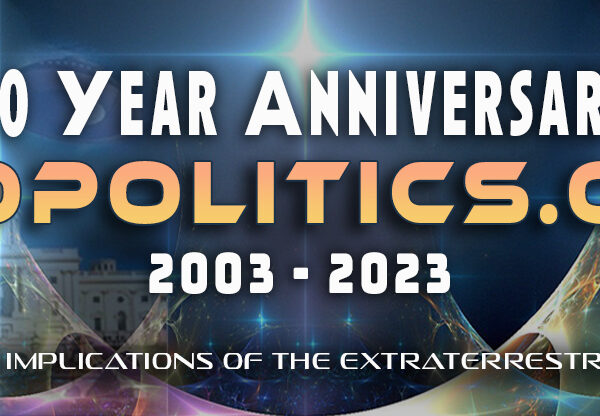 Today marks the 20th anniversary of exopolitics.org which was created on January 20, 2003, on Martin Luther King Day. The date was chosen to celebrate the life and mission of Martin Luther King who was a personal inspiration to me, and whose work had important similarities with the new research and life venture that I was embarking on with the creation of Exopolitics.org. Dr King confronted racial segregation that discriminated against people of color in the American South. In first being exposed to the reality of extraterrestrial life, and a massive cover up of supporting evidence I saw a similar struggle ahead to what had confronted Dr King in the civil rights arena – it would be segregation based, not on skin color, but, on privilege and access to advanced technologies reverse engineered from alien visitors and ancient civilizations.
After a 20-month period of researching the issues raised from my watching of Dr Steven Greer's Disclosure Project Press Conference in May 2001, I decided to change my conventional research interests at American University where I had worked since 1996 as a peace and conflict resolution scholar. In writing my first exopolitics paper, "The Need for Exopolitics: Implications of the Extraterrestrial Conspiracy Theories for Policy Makers and Global Peace", I naively thought it would be welcomed by my superiors at American University in Washington DC. How wrong I was. I was told not to associate the University with exopolitics in any way, and so could not publish my article on my Amerian University webpage, which I had created in 1996. This refusal directly led to the creation of Exopolitics.org . Continued opposition led to my eventual dismissal from American University in 2004.
Twenty years after the creation of the Exopolics.org website, I am encouraged by the increasing number of individuals that have become interested in exopolitics, and who have created exopolitical websites and organizations around the world. Nevertheless, the struggle is still massive and much work needs to be done to expose the extent of the cover-up of extraterrestrial life and reverse engineered technologies used in secret space programs. We continue to live in a globally segregated society where the vast majority of humanity struggle with basic energy, food and health issues on a daily basis, while a privileged minority have unfettered access to incredibly advanced technologies used in deep underground bases and off-planet facilities with zero transparency and accountability.
The individuals, institutions and processes that hide this truth from the American and world publics need to be exposed. Up until very recently, there were powerful public biases that individuals discussing UFOs and extraterrestrial life are on the fringe of society and needed to be shunned. That has begun to change with recent mainstream coverage of UFOs (aka UAPs) as a national security threat that culminated in the creation of the All Domain Anomaly Resolution Office on July 15, 2022, which is now delivering regular reports on UFOs/UAPs to the US Congress. Nevertheless, much work needs to be done as the extraterrestrial origins of many UFO/UAPs continues to be downplayed or shunned by mainstream media regardless of the evidence.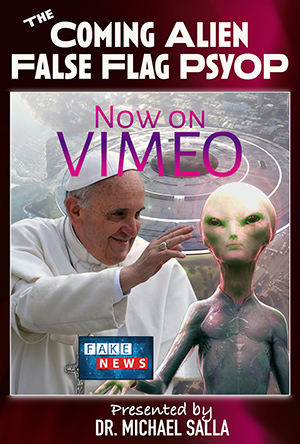 Instead, the mass media is consistently describing UFOs/UAPs as a national security threat that raises the specter of a false flag event being orchestrated that once again manipulates public opinion through deception and hides the truth that we live in a deeply segregated global society, which has profound quality of life implications for the general public.
All studying UFOs, extraterrestrial life and secret space programs are courageous individuals who have dedicated much of their time, and lives in many cases, to finding out the truth despite public dismissal and ridicule. While there will always be differences of opinion and methods among researchers, I admire all who have dedicated their time to UFO and exopolitical issues given the historical public biases against such interests. I especially appreciate those individuals that have supported my work in many ways and given me the courage to continue despite the determined opposition of public institutions and the mass media.
Exopolitics continues to personally inspire me and my research interests. Those visiting Exopolitics.org can view online for free the full scope of my 20 years of research – well over a thousand articles equivalent to ten books worth of material or over a million words. More recently, I have begun doing regular Exopolitics Today podcasts featuring interviews with many witnesses, contactees, and researchers that cast more light on the exopolitics phenomenon, which is far to big and complex for any one individual to have all the answers. My full archive of interviews going back to 2004 can be found on Exopolitics.org, again, all for free.
I look forward to what the next 20 years will bring to the field of exopolitics and to my own endeavors to learn the full truth. I am very thankful for the contributions of Alex Collier, Elena Danaan, JP, Wendelle Stevens, William Tompkins, Clifford Stone, Steven Greer, Paola Harris, and many others who have cast light on the complexity surrounding extraterrestrial life and secret space programs. I greatly appreciate the support of my webmaster Jas Marlin who also helps with the videography of my interviews. I am especially grateful to my inspired and talented wife, Angelika Whitecliff, who continues to support me in all my exopolitical endeavors through her editorial, artistic and videography skills.
Finally, I sincerely thank all that have had the courage to write, speak or commit themselves to investigating and informing others about evidence of visitors from other worlds coming to our small planet, and overcoming the segregated global society we live in that has been created by those controlling access to reverse engineered technologies from extraterrestrial or ancient civilizations. You continue to inspire me and give me cause for optimism over the tremendous opportunities that lie ahead for us individually and as a species as we boldly step forward to embrace the truth about our cosmic visitors and our Star Trek future.
Warmest Aloha
Michael E. Salla, Ph.D
January 20, 2023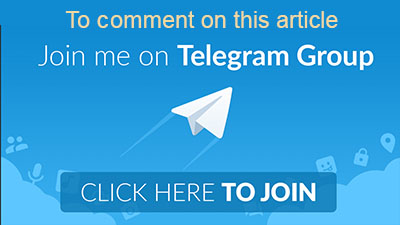 ---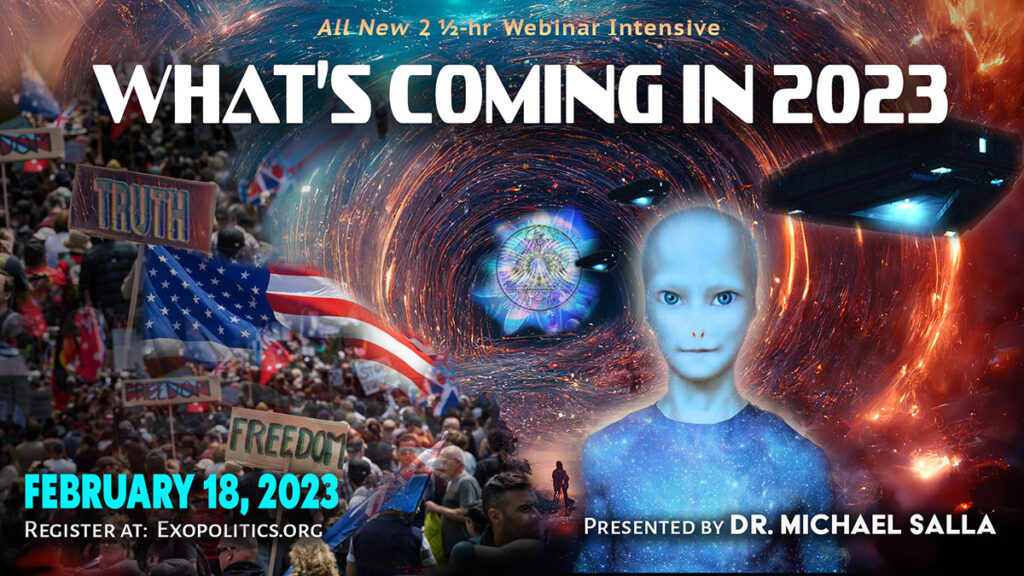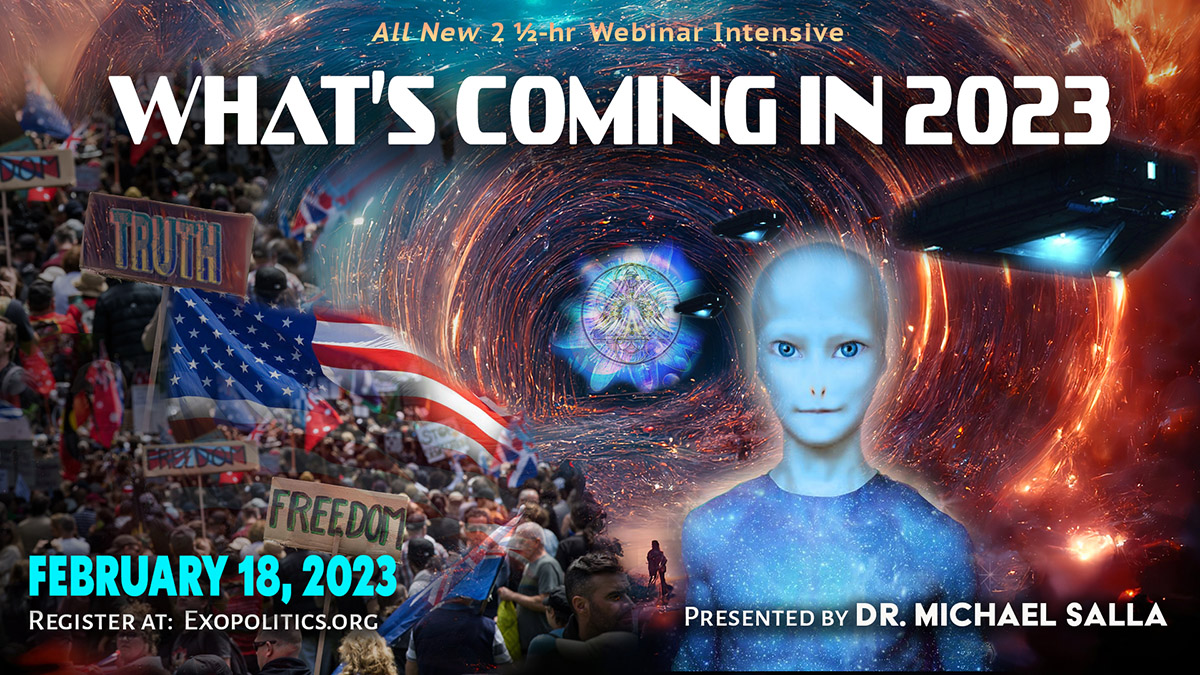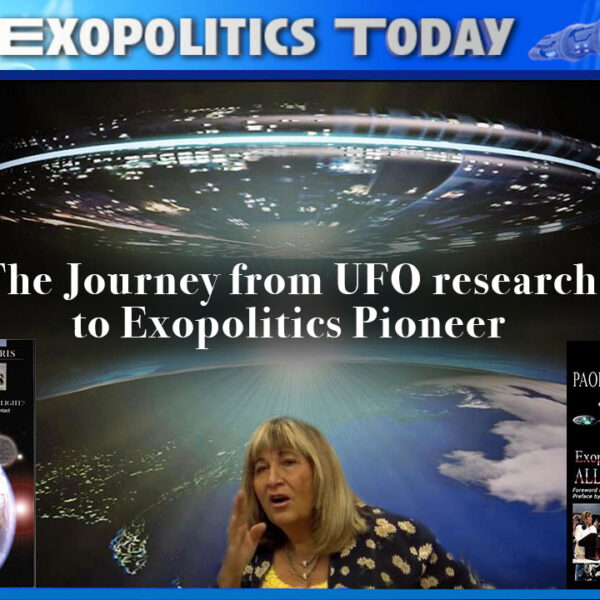 Paola Harris, M.Ed., is an investigative journalist who became interested in UFO research in 1978 when she began working with the legendary astronomer Dr. Allen Hynek, who needed assistance in translating Italian UFO cases into English for his Center for UFO Studies (CUFOS). In 1997, during a conference held for the 50th anniversary of the famous Roswell UFO crash incident,  she met Lt. Colonel Philip Corso whose best selling book, The Day After Roswell (1997), had stirred much public interest and also controversy within the UFO movement.
She found Col Corso's whistleblower revelations to be so compelling that she began translating his original book manuscript into Italian. Paola decided to abandon nuts and bolts UFO research and began investigating the testimonies of whistleblowers such as Col Corso.
Her next major whistlelblower case involved Dr. Michael Wolf who she interviewed in over a hundred phone calls and in person during three separate visits to his Connecticut apartment. Wolf decided to become a whistleblower during the terminal stages of cancer and revealed much about extraterrestrial visitors that were involved in classified government programs.
In subsequent years, Paola has interviewed whistleblowers such as Clifford Stone, Charles Hall, Dr Dan Burisch and many others.
Her ground breaking interviews with whistleblowers and extraterrestrial contactees dating back to 1997 can be found in seven books she has authored. Two of which are considered pioneering texts in the Exopolitics movement: Exopolitics: All of the Above (2009) and Exopolitics: Stargate to a New Reality (2011).
In this Exopolitics Today interview, Paola Harris discusses her journey from nuts and bolts UFO research to becoming a pioneer in the Exopolitics movement. She explains why she found whistleblower cases so compelling, and why she is now focused on extraterrestrial contactee cases, which she promotes through an annual conference held in Laughlin, Nevada.
Interview available on YouTube & Rumble
Audio Podcast on Apple, Spotify, or Google
Paola Harris books are available at her website  https://paolaharris.com and Amazon.com
Paola also teaches four courses with the Exopolitics Institute, in which she sits on the Board of Directors. More info about Paola's courses is available here.
Finally, Paola organizes an annual conference in Laughlin, Nevada. Her 2022 conference is called "Messages from the Andes: A Wake Up Call for Humanity. It will be held from November 11 to 13. More info is here.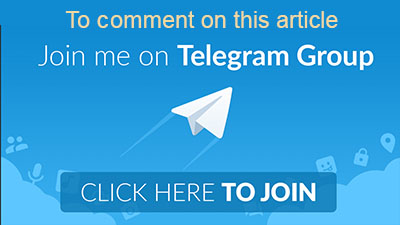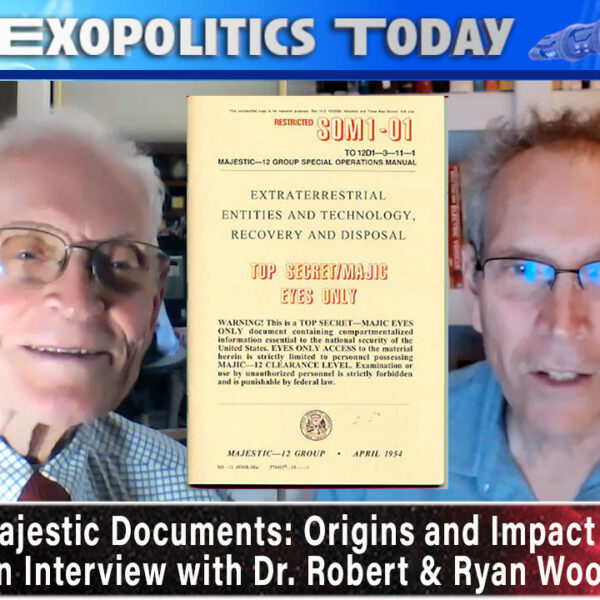 Dr. Robert Wood and Ryan Wood have been investigating leaked Majestic Documents since 1994 when the former was given a leaked copy of an apparent official document used by military personnel for retrieval operations of crashed extraterrestrial spacecraft. Dr. Wood had only a year earlier retired from a 43 year career with McDonnell Douglas/Douglas Aircraft company as an aerospace scientist on projects such as the Project Nike anti-missile defense system. He was helped in his document investigation by his son Ryan – who currently runs an alternative energy company. After a rigorous forensic investigation they concluded the SOM document was authentic.
Over the subsequent years the Woods team have investigated many official documents that have security classifications such as MAJIC, MJ-12, MAJESTIC, JEHOVAH, and UMBRA. These have been compiled on a website created by Ryan called MajesticDocuments.com. He cited many Majestic Documents in his groundbreaking 2005 book, Majic Eyes Only, where he examined 74 crash retrieval cases.
In their first joint interview with Dr. Michael Salla, the Woods discuss how they got involved in researching the Majestic Documents, the contents of key documents for understanding UFO history. Especially significant was their research into the Burned Memo document which they concluded is linked to the assassination of President John F. Kennedy for his efforts to declassify the UFO topic.
Interview Available on YouTube & Rumble
Audio Podcast on Apple, Spotify, or Google
More information about Dr. Robert Wood and Ryan Wood is available at MajesticDocuments.com
---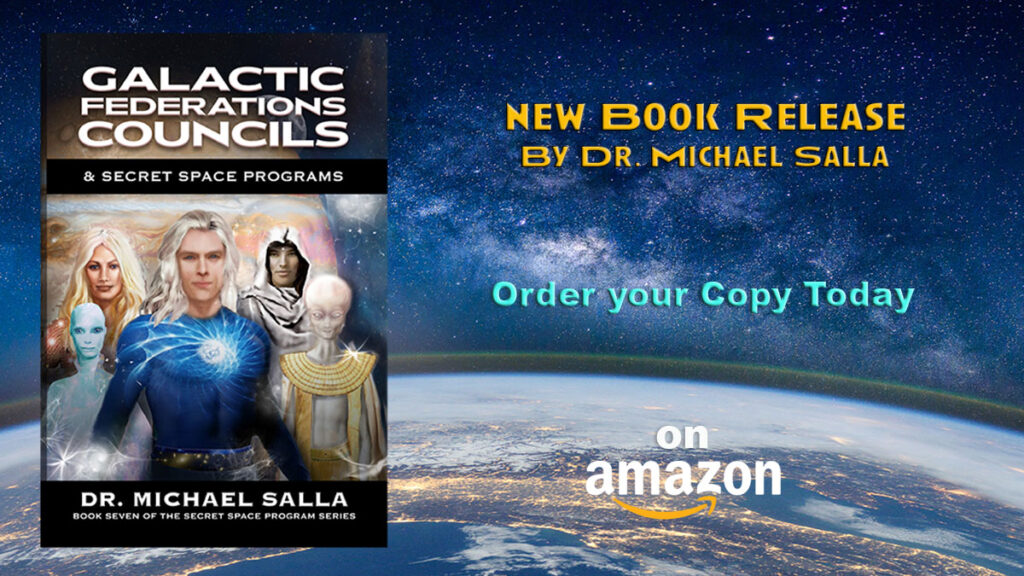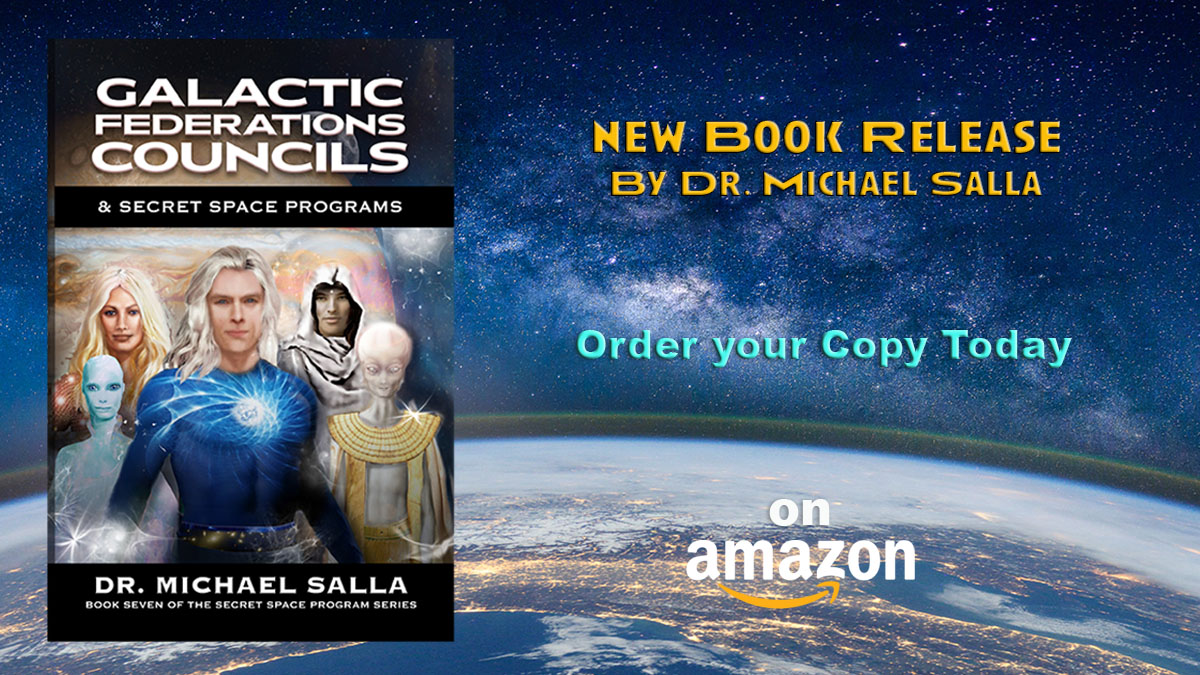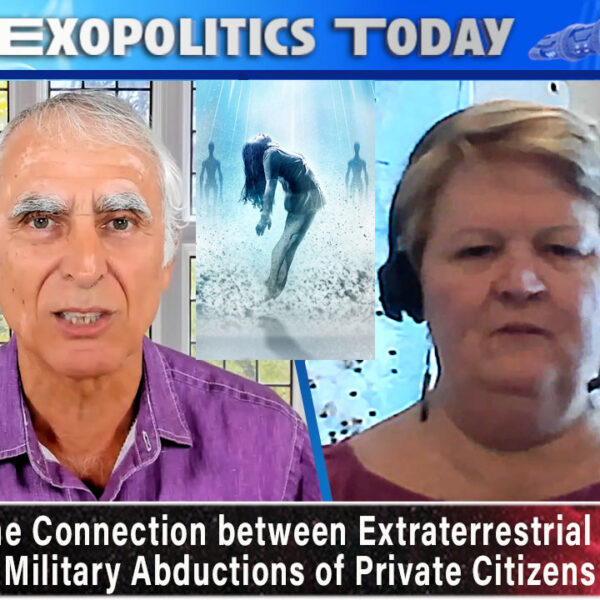 Melinda Leslie has been researching extraterrestrial abductions and subsequent military re-abductions (aka MILABs) since 1993, which is when she was first taken by military personnel for a debriefing at a deep underground military base. Melinda has experienced gray alien abductions since her childhood, and it was only when the US military took an interest in her experiences and began debriefings where she and other abductees were drugged and interrogated that she decided to expose what was secretly happening.
For nearly 30 years Melinda has worked with top extraterrestrial abduction researchers such as Dr. John Mack, Budd Hopkins, and Dr. David Jacobs to understand a complex phenomenon involving multi-generational abductions by off-world beings, hybrid children, rapid development of psychic abilities, and Earth's future. In her first interview with Dr. Michael Salla, Melinda explains her background, experiences with multiple extraterrestrial species, and the key issues and challenges that lie in store for those wanting to fully understand the abduction phenomenon.
Interview Available on YouTube & Rumble
Audio Podcast on Apple, Spotify, or Google
Melinda Leslie currently resides in Sedona, Arizona where she leads UFO tours at night using military Generation III Night Vision Goggles. Her website is here.

---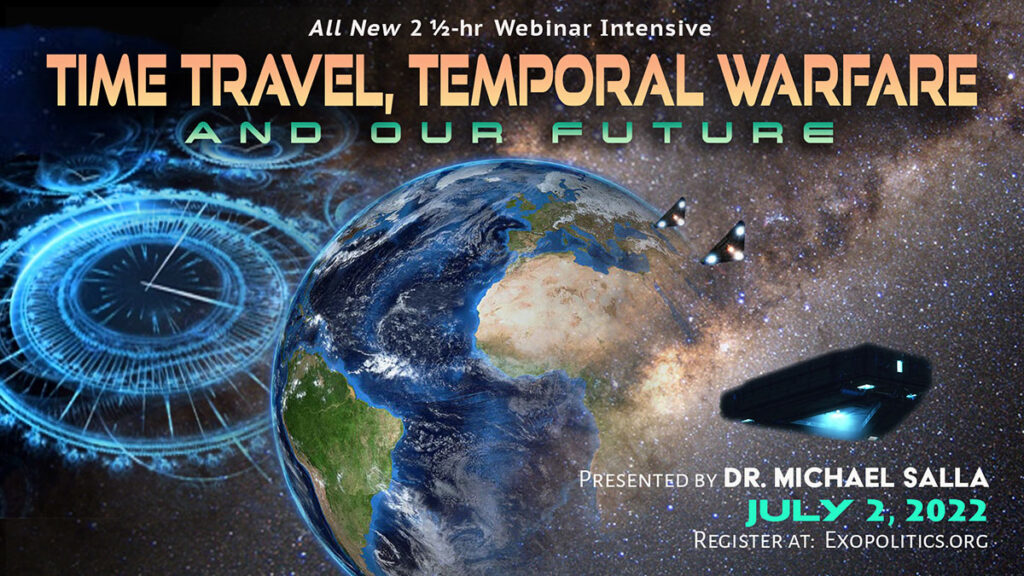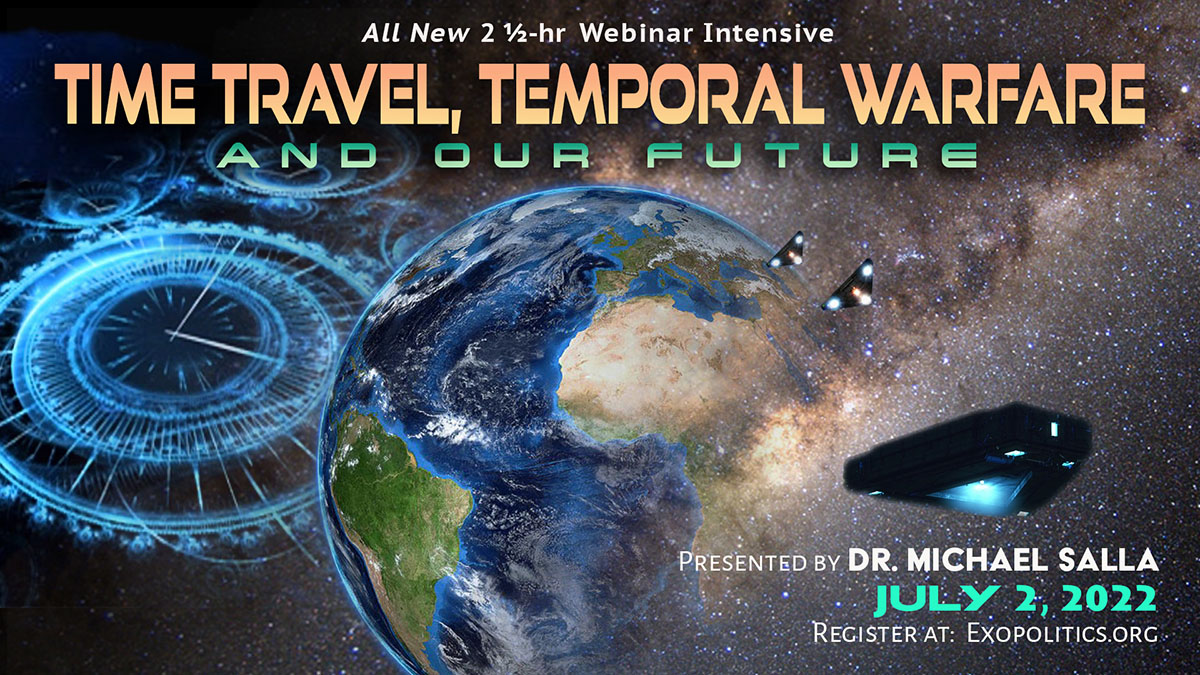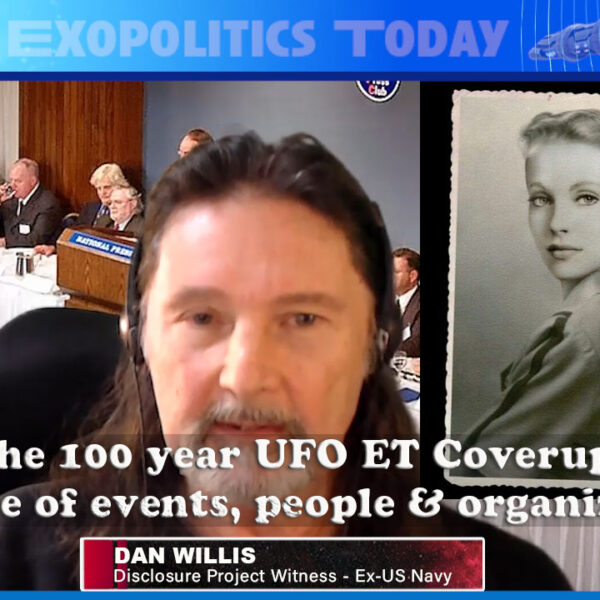 Dan Willis served with the US Navy where he first encountered evidence of a UFO/ET coverup in 1969. He was among a select group of 20 insiders/whistleblowers who came forward to share their testimony about the coverup in the famous May 2001 Disclosure Project press conference held in Washington DC. In his first Exopolitics Today interview, Dan covers his background, participation in the Disclosure Project, and his timeline of the UFO extraterrestrial cover up dating back to 1922. Key events discussed include Maria Orsic, the Third Reich's flying saucer program, Temporal War, Antarctica, Operation Highjump, President Eisenhower's meetings and agreements, and how these relate to current events.
Audio Podcast on Apple, Spotify, or Google
Dan Willis' 100 year timeline is available here and detailed references to these events are here

Dan Willis' testimony in the Disclosure Project is here.
---
Upcoming Webinar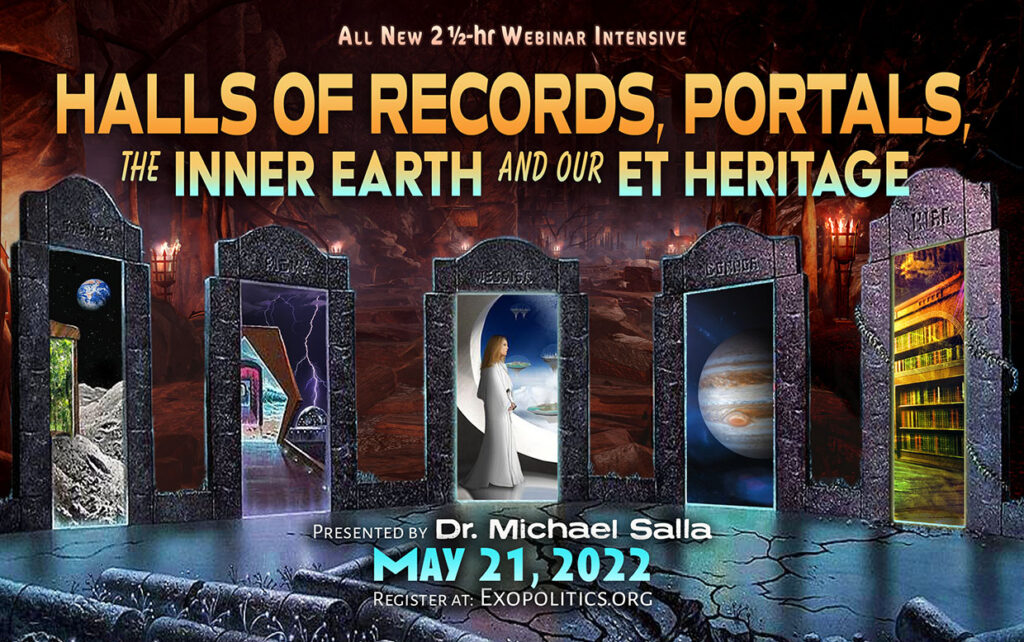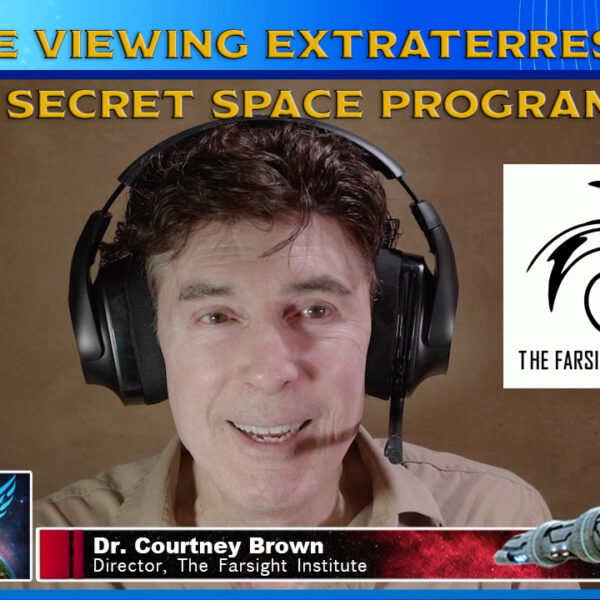 In this Exopolitics Today interview Dr. Courtney Brown, Director and Founder of the Farsight Institute discusses how remote viewing can be used as an intelligence gathering tool on extraterrestrial life and secret space programs. He answers questions about his academic background in political science, how he got interested in remote viewing, and some of its key principles and techniques involving quantum physics and temporal mechanics.
Dr. Brown warns about the dangers of front loading in remote viewing and how blind protocols are critical for preventing the subconscious mind influencing results. Importantly, he explains that when done correctly, remote viewing can be safely used on different types of extraterrestrial and spiritual entities, even those regarded as the most powerful.
Dr. Brown discusses a number of Celestial Projects conducted at Farsight including Presidential meetings with Extraterrestrials, Operation Highjump, and Ceres supersoldiers. He explains how he was surprised by remote viewing results that validated Tony Rodrigues experiences on Ceres and Mars as described in his book, Ceres Colony Cavalier.
This is an unforgettable interview where Dr. Michael Salla gets one of the world's leading practitioners of remote viewing to explain its benefits and transformative potential for our planet.
Audio Podcast on Apple, Spotify, or Google
The Farsight Institute Website is here.
Farsight's Streaming service is here.
Related Articles/Podcasts
Three Days to Dr Michael Salla's next Webinar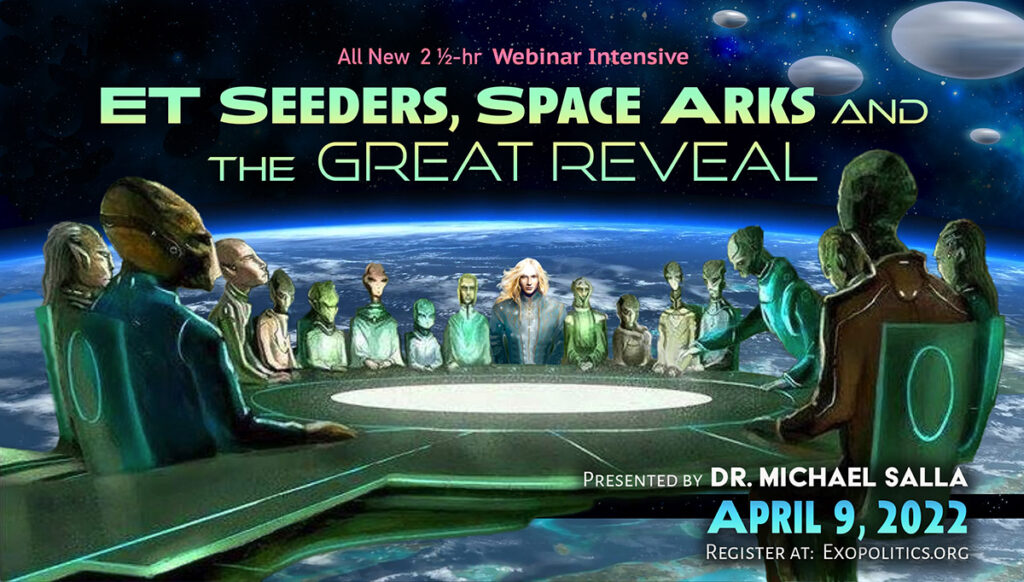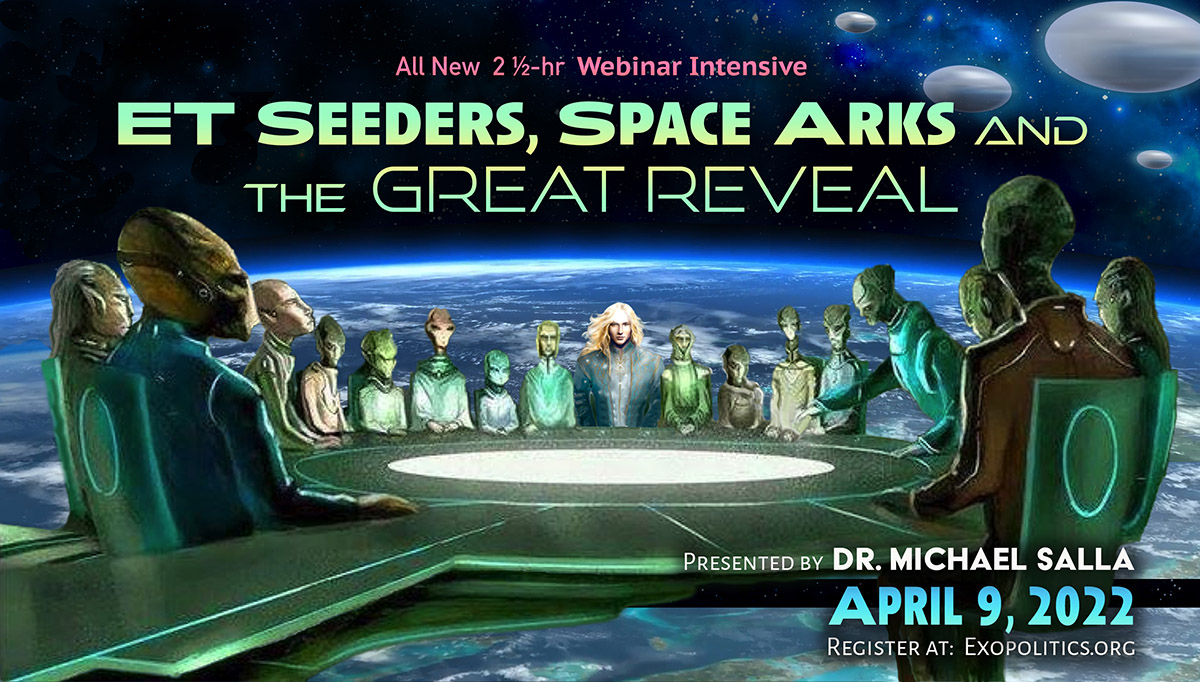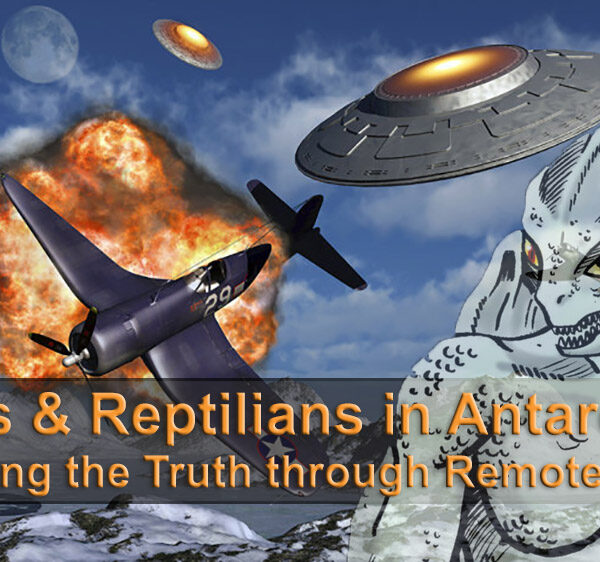 The Farsight Institute has just released the results of multiple remote viewing sessions focusing on the true history of Antarctica in terms of a breakaway German colony established there with the help of extraterrestrials during the World War II era. The remote viewing sessions were conducted using a rigorous blind scientific protocol developed by Dr. Courtney Brown, and the results were, frankly, very impressive.
The consistency of the results with what whistleblowers and insiders had previously revealed, and the additional details they provide about the events that occurred in Antarctica leading up to and including Admiral Byrd's Operation Highjump expedition from August 1946 to February 1947, makes the remote viewing data very helpful in reaching a more accurate understanding of our history.
Dr. Brown provided two targets to five remote viewers who were not given any details about the targets, so they could not front-load their own biases and opinions about it. Here is how he explains the scientific protocol used for all remote viewing sessions:
Blind Conditions for All Remote-Viewing Data: All remote viewing for this project (as with all projects conducted at The Farsight Institute) was conducted under totally blind conditions. The viewers were told nothing about the project or specific targets while they were conducting their remote-viewing sessions. They were only instructed that there is a target, and that they should remote view it.

In the Antarctica remote viewing sessions, there were two targets that the five remote viewers would focus on.
Target 1. The most advanced Nazi base in Antarctica, circa the end of World War II.
Target 2. The most significant battle between the Nazi forces in Antarctica and US forces, circa the end of World War II or after.
It's important to emphasize that the five remote viewers were instructed to focus respectively on Target 1 and Target 2 without being told anything about either target.
It needs to also be pointed out that it is not unusual to get remote viewers to focus on historical events in remote locations. CIA documents obtained through the Freedom of Information Act confirm that the CIA hired remote viewers to gain intelligence on events on Mars as far back as one million years ago. Clearly, those within the intelligence community appreciate the importance of remote viewing data to better understand events that transpired decades, centuries, and even millennia ago. 
In the two-part video series that has just been released, Dr. Brown provides his introductory remarks to each target and what the five remote viewers found. At the end of each segment of five presentations, he gives his own summary and analysis about each target. The following trailer introduces the two-part video series that spans four hours and what was discovered.

In Part 1, the five remote viewers presented their data on what they had witnessed. They all described seeing large artificial structures in a remote cold, snow-covered mountainous region. Saucer-shaped craft were sighted in the vicinity, and several remote viewers witnessed them either landing or proceeding into a large underground facility that was accessed through a mountain entrance.
One of the underground facilities was a large urban dwelling, dwarfed by even larger industrial manufacturing areas nearby, all connected by a transportation system of some kind. The five remote viewers all described seeing humans and extraterrestrials interact in various situations and those key individuals in command positions. The attitude of the humans was a mix of fear, anger, and arrogance. The extraterrestrials had an attitude of superiority, dominance, and boredom in working with humans.
None of the remote viewers explicitly mentioned Antarctica or Nazis. However, the descriptions they gave of the location and people involved for Target 1 were clearly indicative of both. While there were some variations in reports of the area, structures, humans, and extraterrestrials each of the remote viewers witnessed, collectively, they provided impressive details on Target 1: "The most advanced Nazi base in Antarctica, circa the end of World War II."
Dr. Brown provided his analysis and summary of what the five remote viewers had observed in relation to Target 1:
What we found out is that there was a huge Nazi presence in Antarctica at the end of World War II. Moreover, they had help, extraterrestrial help, and in fact, very surprising extraterrestrial help. Clearly, the Nazis could not have established a powerful military presence in Antarctica without outside assistance, the environment was just too inhospitable. So they got help but we ultimately found out that they got help from two very different extraterrestrial groups.
One of the extraterrestrial groups helping the Nazis was Reptilian, while the other group was a human-looking group working with both the Nazis and Reptilians. 
The remote viewing data aligns closely with what William Tompkins said he, and members of a covert Naval espionage team stationed at Naval Air Station San Diego during World War II, was told by nearly 30 navy spies embedded in top aerospace corporations in Nazi Germany.  The spies revealed that Reptilian extraterrestrials had helped Hitler's regime establish a base in Antarctica during the war and guided the Germans to precise locations where they could establish a large base—Admiral Donitz's impregnable Shangri-la from which the Germans could one day rebound from their impending military defeat in Europe: "The German submarine fleet is proud of having built for the Führer, in another part of the world, a Shangri-La on land, an impregnable fortress."

Tompkins' testimony is backed by multiple insiders and historical documents that I discuss in detail in Antarctica's Hidden History: Corporate Foundations of Secret Space Programs (2018). Therefore, the remote viewing data is an additional source of evidence supporting claims that the Nazis had established a breakaway colony in Antarctica, which continued operations well beyond World War II.
The five remote viewers next proceeded to Target 2, again without being given any details of what they were looking for. This time the five witnessed large aerial battles over the remote mountainous region in a cold, snowy terrain. One side of the battle possessed flying saucers coming both from outer space and from undersea locations that were piloted by a mix of humans and extraterrestrials, while the other side comprised conventional aircraft piloted exclusively by humans, a number of naval ships, and ground forces.
The side led by humans was described as military in orientation and behavior, and possessed aircraft, ships, and ground troops. Before the battle, the leader of the human side was confident and determined to fulfill his mission of finding and destroying the underground facilities of the other side—the secret German Antarctic base.
The results are consistent with what is known about Admiral Byrd's Task Force 68, which comprised 13 ships, 33 aircraft, and 4700 US servicemen in Operation Highjump, and the secret orders he had been given to find and subdue any German bases in Antarctica. Given memories of the comprehensive military defeat of Nazi Germany, it's understandable why Byrd and his expedition would have had high confidence about their chances of success.
The remote viewers described the excitement and glee of the extraterrestrials whose craft were technologically vastly superior, as contrasted to the craft of the human (US Navy) pilots that were courageous but quickly became despondent as the battle progressed. The remote viewers described the extraterrestrial craft as possessing LASER weapons that disintegrated both the human aircraft and ground forces advancing towards the German base.
The remote viewers described a very one-sided affair where the flying saucers both toyed with and destroyed all the conventional aircraft. One of the remote viewers, Aziz Brown (Dr. Brown's son), compared the battle to what was depicted in an episode of the popular sci-fi series, Stargate SG-1, where invading extraterrestrial spacecraft were met by human-piloted US Air Force fighters. In contrast to the genuine battle depicted in Stargate SG-1, Aziz Brown reported the battle he witnessed in association with Target 2 as a massacre.
The remote viewers described the aftermath of the battle and the attitudes of the respective leaders. The commander of one of the extraterrestrial flying saucer craft was in a very celebratory mood, while the human leader of the losing side was devastated. Several of the remote viewers described the top commander of the flying saucer craft as a very tall, powerful Reptilian who was ecstatic with the result.
There is one historical photo showing a downed US Navy airplane that crashed during Operation Highjump. While the Navy asserted that the downed craft was an isolated accident, according to the remote viewers, Antarctica was strewn with such debris from the destroyed aircraft and routed ground forces.
Dr. Brown again provided his analysis of the data at the end of Part 2 of the video series.
You have now seen all of our data regarding the Nazis in Antarctica and their extraterrestrial allies. To be honest, it is not too surprising to see that the Nazis found support from the Reptilians.
He went on to explain the dynamics of the evolving relationship between the Reptilians, the Nazis, and the US military as a result of Operation Highjump:
The Reptilians had no long-term interest in the Nazis, they were a means to an end…. You see by helping the Nazis with their Antarctica base they gained two things. First, they gained a small but dependable slave military force that they could dispatch wherever they wanted, even off-planet in the future. But second, and this is a really important part, they could scare the daylights out of the American military and political leadership. You see, it was clear at the end of the Antarctica battle that the Nazis could use their new aircraft and weapons to challenge the entire U.S. military. Indeed, the US military would be powerless against such a technological advantage.
Why then did the Nazis not actually do it? Why did they not actually invade the continental United States and blow the US military out of the water so to speak? Well, it's simple, their Reptilian allies did not allow it. The Reptilians didn't want the Nazis to control anything. They just wanted the US military and political leadership to be so frightened that they would agree to absolutely anything in order to get some of that advanced technology.
Brown's analysis is consistent with insider reports that the Nazis and their extraterrestrial allies allowed most of the naval ships of Operation Highjump to escape the destruction inflicted on aircraft and ground forces. The ships and surviving personnel would be able to return to the US and warn national security leaders about the new enemy in Antarctica.
Indeed, Admiral Byrd revealed some of the truth when he stopped in Chile and gave an interview where he referred to significant casualties and a new enemy that the US would have to face.
Adm. Byrd declared today that it was imperative for the United States to initiate immediate defense measures against hostile regions.
The Admiral further stated that he didn't want to frighten anyone unduly but it was a bitter reality that in case of a new war the continental United States would be attacked by flying objects which could fly from pole to pole at incredible speeds.
Admiral Byrd repeated the above points of view, resulting from his personal knowledge gathered both at the north and south poles, before a news conference held for International News Service."

This takes me to the second group of extraterrestrials helping the Nazis that participated in the aerial battle witnessed by the five remote viewers. Dr. Brown said:
What is most surprising is that some of our data suggests that some support for the Nazis came from a group of extraterrestrials who we know as the Pleiadians. Now understand that we have a much broader view of the Pleiadians at the current time. They were not all of one mind during that time period. Moreover, the Pleiadians now seem to be thoroughly upset with everything that some of their kind did with the Nazis back in the day. In general, we have found that contemporary Pleiadians are good people who want the best for humanity, all of humanity.
Dr. Brown's comments here are puzzling since none of the remote viewers mentioned Pleiadians helping the Nazis. All the remote viewers mentioned were human-looking extraterrestrials helping the humans (Nazis) in the underground structures and the subsequent battle in the remote cold snowy mountainous regions (Antarctica).
According to the available literature, the human-looking extraterrestrials helping the Germans described them as coming from the Aldebaran star system in the constellation Taurus, not the Pleiades constellation.  This was made clear in the psychic communications of Maria Orsic, who established the initial contacts with the Aldebaran extraterrestrials that kickstarted the development of the advanced spacecraft that would eventually be incorporated into the secret weapons programs of Nazi Germany and taken secretly to Antarctica.
Is Dr. Brown simply mistaken in his assertion that a rogue Pleiadian group helped the Nazis? Possibly, but it's worth pointing out that according to Elena Danaan, who claims to be a Pleiadian contactee, there is indeed a rogue group of Pleiadians that are working with Reptilians. She describes them as coming from Alcyone, one of the solar systems making up the Pleiades constellation, and also asserts that they have long been helping the Cabal/Deep State:
They named themselves "Taal Shiar"… and name their planet "Taalihara" orbiting around the star Alcyone…. They tried to build their own little empire from there, I think that was quasi impossible regarding to the overpowering threat of the Orion and Ciakahrr [Draco Reptilian] empires. By opposition to their brothers Taygetans [the main Pleiadian group], they did not join the GFW [Galactic Federation of Worlds] and instead allied with … malevolent groups. They are involved in the misdeeds of the Cabal on Terra [Earth] and a painful disgrace to the Man races. They also gave a world in the Alcyone system to a reptilian presence. [A Gift From the Stars, p. 250]
The information provided by the team of remote viewers working with Dr. Brown gives rich insights into historical events that took place in Antarctica around the end of World War II, the establishment of a secret German space program in underground locations, and the assistance to the Germans by both human-looking and Reptilian extraterrestrial groups.
The remote viewing data provided by Dr. Brown and his team of well-trained remote viewers following a rigorous scientific protocol provides a highly valuable means of intelligence gathering on esoteric topics and important historical events involving extraterrestrial life. The data provides answers to many important questions while also raising further controversial issues to explore. Most critically, remote viewing data helps us sidestep the blanket suppression of information about the true history of human extraterrestrial interactions implemented by national security forces in all major countries. For these reasons, Dr. Brown and his remote viewing team deserve our thanks and support.
© Michael E. Salla, Ph.D. Copyright Notice 
[Note: Videos featuring remote viewing of Nazis and Reptilians in Antarctica are  available at Farsight Institute]
Further Reading
---
New Webinar: Antarctica, the Dark Fleet & Humanity's Liberation – May 22, 2021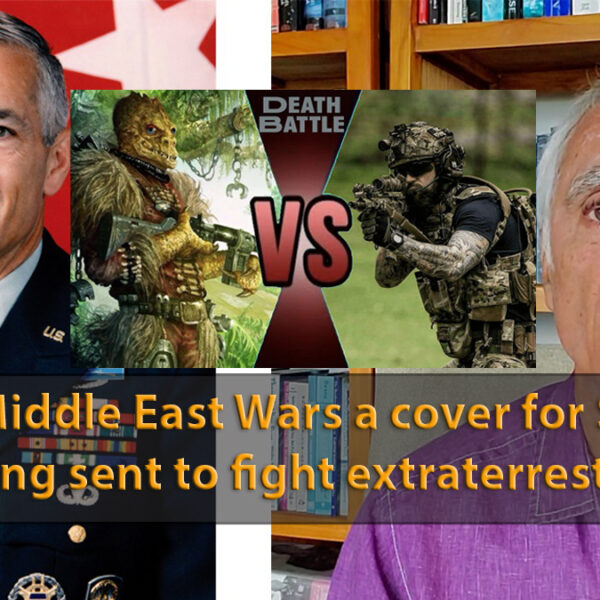 A March 9 Zero Hedge article presents nine signs why the Biden administration is moving towards increased US military intervention in Syria and against Iran. In this Exopolitics Today Podcast, Dr Michael Salla examines how these looming Middle East wars are a cover not only for Deep State activities such as searching for extraterrestrial artifacts and to fund a CIA black budget supporting secret space programs, but also for human soldiers to fight extraterrestrials in conflict zones. The podcast discusses extraterrestrial agreements dating back over a millennia, and the need for the Deep State to fulfill quotas of soldiers that are regularly sacrificed through wars contrived by the Deep State.
Exopolitics Today Podcast available on Rumble and YouTube
Related Articles/Podcasts
Planetary Intervention: Earth Special Forces – Nordic Delegations, UFO Crash Retrievals & Alien Firefights
Britain's SAS & Global SpecOps trained to fight extraterrestrials
---
March 27, 2021 Webinar: Click Here for more info or Click Banner to Register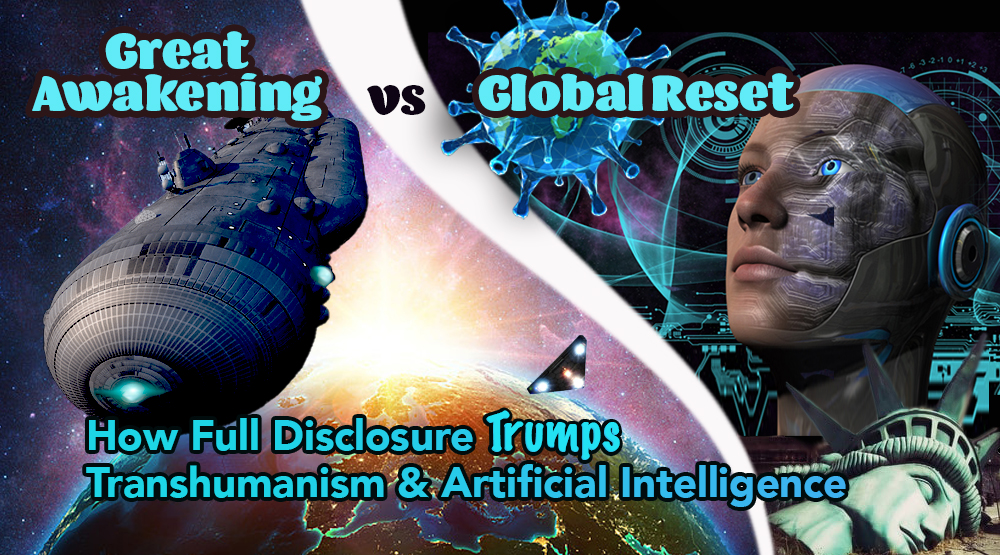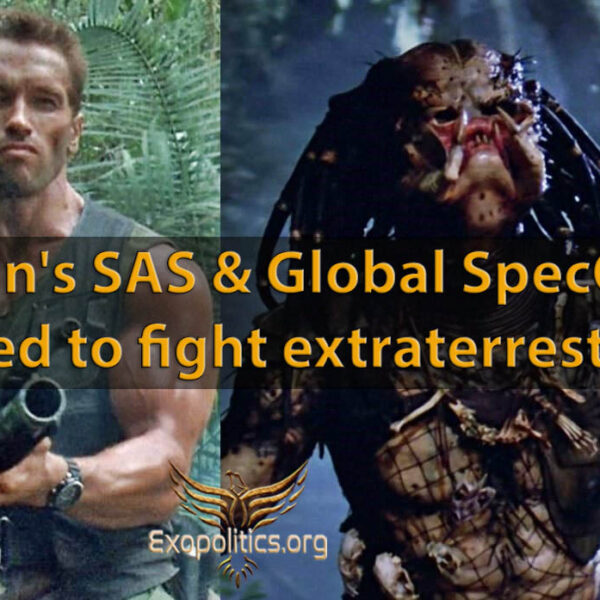 On January 9, Britain's Daily Star ran a story about elite SAS personnel being trained to fight any potential adversary including extraterrestrials. Rather than such training being based on a remote possibility, multiple sources have revealed that elite military forces from around the world have been secretly recruited, and trained to fight visiting extraterrestrials. In this Exopolitics Today podcast, Dr. Michael Salla discusses the news about Britain's SAS in the context of historic reports of firefights between military personnel and extraterrestrials.
Links discussed in  Podcast: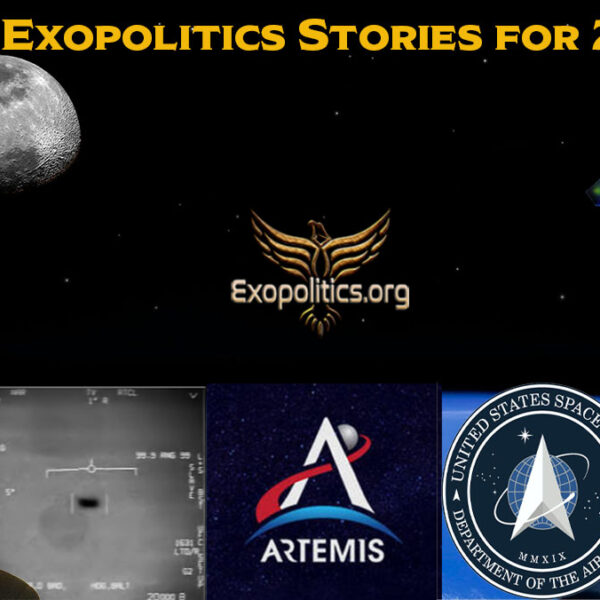 2020 was big year for exopolitics and UFO disclosure with multiple mainstream news sites reporting major developments. Legacy media is now regularly discussing UFOs/UAPs and extraterrestrial life, along with the latest developments with the US Space Force. I discussed my list of the Top 10 Exopolitics news stories with Corey Goode on Zoom (see video below) to get his take on what they mean for "full disclosure". I consider Corey, along with the late William Tompkins, to be one of the most informed, legitimate and accurate insiders about secret space programs, extraterrestrial life, etc., with significant evidence to back up his claims, as I have discussed previously.
I will go into detail about my  the Top 10 list with slides and news videos on January 3 in the upcoming Ascension, Exopolitics & Disclosure Conference with Laura Eisenhower, John DeSouza and Neil Gaur. This promises to be an exciting webinar discussing what happened in 2020 and what we can expect in 2021. 
What follows is the zoom video with Corey and my list with links to relevant exopolitics.org articles published earlier in 2020.
Happy New Year Everyone!
Michael E. Salla, Ph.D.
---
Top Ten Exopolitics Stories for 2020
Professor Haim Eshed revelations on US ET agreements and Galactic Federation https://exopolitics.org/controversy-over-israeli-scientist-claims-of-us-alien-agreements-galactic-federation/
Signing of Artemis Accords – https://exopolitics.org/artemis-accords-are-a-first-step-to-a-space-nato-future-star-fleet/
Eric Davis Briefings to Pentagon Congress on alien reverse engineering https://exopolitics.org/what-was-revealed-in-classified-ufo-briefings-to-congress-pentagon/
Mike Turber revelations on Navy Tic Tac sightings being part of USAF SSP https://exopolitics.org/tic-tac-ufos-revealed-in-2005-briefing/
Salvatore Pais Patent application on nuclear fusion gets published in prestigious journal https://exopolitics.org/paper-on-nuclear-fusion-reactor-for-hybrid-spacecraft-published-in-prestigious-journal/
Space Center to be established at Ramstein Air Base, Germany https://exopolitics.org/nato-creates-space-center-in-germany-in-move-towards-future-star-fleet/
Space Force completes first year with official logo, recruits, bases, doctrinal documents and Guardian name https://exopolitics.org/space-force-sets-priorities-to-prevent-future-space-war/
Trump received secret briefing that Roswell UFO involved time traveling humans https://exopolitics.org/roswell-ufo-crash-to-be-officially-disclosed-as-time-traveling-future-humans/
Congress asks Intel Community for comprehensive UFO report 180 days after passage of 2021 NDAA: https://exopolitics.org/us-congress-asks-for-ufo-report-from-intel-community-in-180-days/
China sends up a Moon lander and retrieves lunar rocks to demonstrate its growing space power capabilities