Former congressmen to hear evidence of UFO & ET cover-up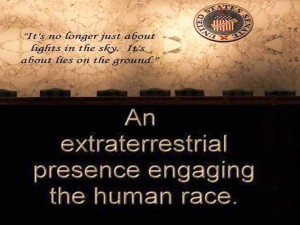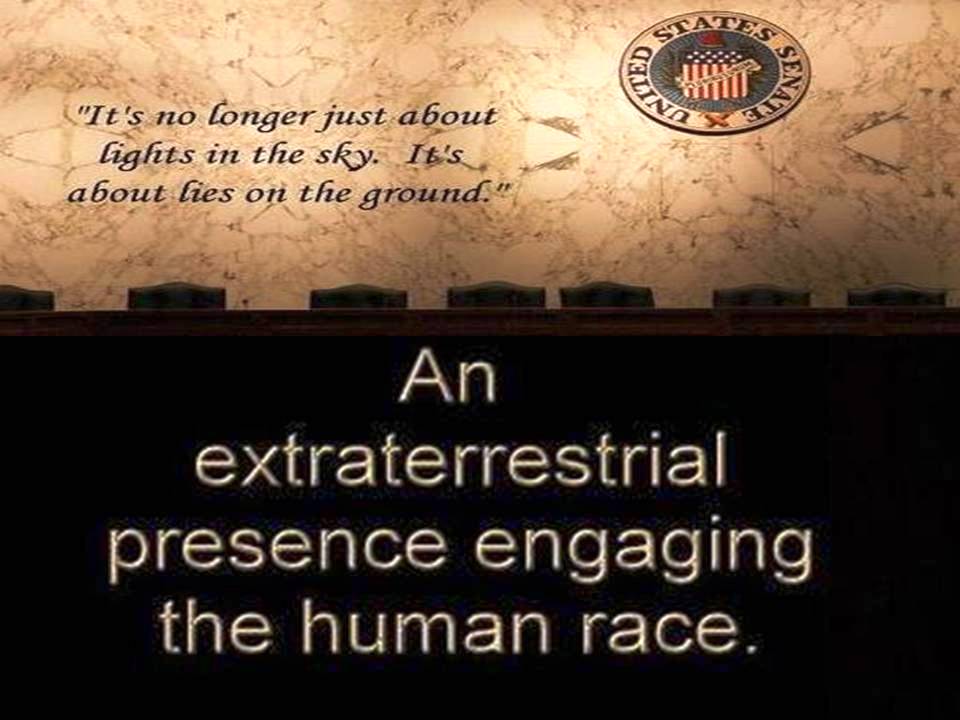 It has just been confirmed that five former members of the US Congress will hear evidence of a sixty year cover-up of evidence of UFOs and extraterrestrial life. In an April 8 Press Release, it was announced that from April 29 to May 3, 2013, former Senator Mike Gravel (1961-1981); former Congressman Merrill Cook (Rep, 1997-2001); former Congresswoman Darlene Hooley (1997-2009); former Congresswoman Carolyn Kilpatrick (1997-2011); and former Congresswoman Lynn Woolsey (1993-2013) will sit and hear evidence from forty witnesses. Modeled on a U.S. Senate hearing room formula, the five members will hear the evidence presented by "researchers, activists and military/agency/political witnesses" in what will be called a "Citizen Hearing on Disclosure." The former Congressional members will hear evidence that the Roswell Crash did happen, that the US military issued shoot-to-kill orders against UFOs, that the FAA was ordered to cover up UFO sightings, that the reality of extraterrestrial life has officially been covered up since at least 1947, and that nuclear weapons facilities have been deactivated by UFOs.
The "Citizen Hearing on Disclosure" is the brainchild of Stephen Bassett from the Paradigm Research Group who succeeded in raising over a million dollars in funding for the event which will be streamed live to world and held in the National Press Club. Bassett says that:
The Citizen Hearing on Disclosure will attempt to accomplish what the U. S. Congress has failed to do for forty-five years – reveal the facts surrounding the most important issue of this or any other time.
The last time the US Congress heard evidence about UFOs was in 1968 at a symposium held before the Committee On Science And Astronautics, which comprised 30 members of the U.S. House Of Representatives. The Congressional Committee heard evidence from six scientists, and accepted written statements from a further six scientists including Stanton Friedman, M.Sc. who will be a presenter at the 2013 Citizen Hearing on Disclosure.
On the Citizen Hearing website, the format is explained:
All will conduct themselves in the same manner appropriate to a Congressional hearing. To the extent possible the protocols for congressional hearings will be followed. Committee members will receive written statements from witnesses, hear oral statements and ask whatever questions they wish about the subject matter at hand.
Witnesses include former astronaut Edgar Mitchell, former Canadian Minister for Defense, Paul Hellyer, and witnesses/researchers from Brazil, Uruguay, Peru and China.
I spoke today to Stephen Bassett, Executive Director of the Citizen Hearing, about what he expects to emerge from the Citizen Hearing. He said that no report is expected from the former members of Congress who will simply hear witness testimony, receive reports, ask questions and maintain a suitable congressional model for the Citizen Hearing. The main intention is to have the evidence presented for follow up. In this regard, he explained five main goals:
Send a message to the U.S. Congress that it is not doing its job, by having the Citizen Hearing gather evidence about UFOs and extraterrestrial life that deserves further investigation by the Congress.
Reply to a White House claim in an official response to an earlier petition that there is no evidence supporting the extraterrestrial hypothesis.
Stimulate Citizen Hearings in other countries by having the Citizen Hearing translated into the five most important world languages.
Draw attention to the tremendous number of witnesses, researchers and activists working on disclosing the evidence of an extraterrestrial presence.
Create a 501(c)3 organization that can gain funding for future Citizen Hearings.
A documentary will be produced from the Citizen Hearing which will be titled Truth Embargo. The April 28-May 3 Citizen Hearing is free and open to the public. More details are available at its main website.
© Copyright 2013. Michael E. Salla, Ph.D.
This article is copyright © and should not be added in its entirety on other websites or email lists. Permission is granted to include an extract (e.g., introductory paragraph) of this article on website or email lists with a link to the original.