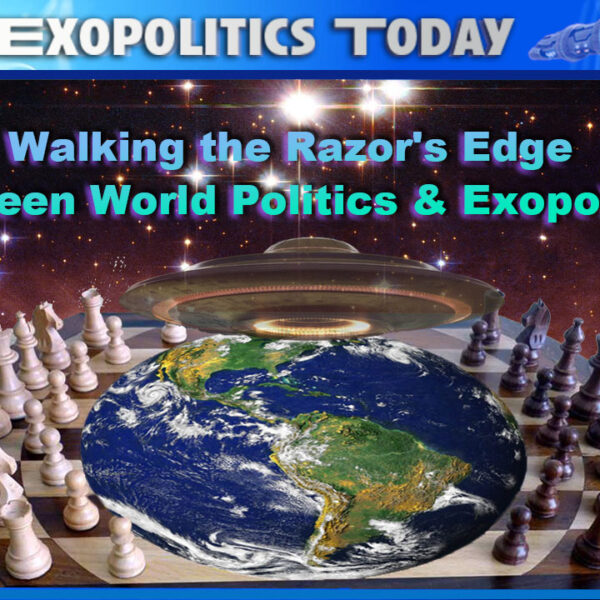 Come Carpentier became interested in UFOs and extraterrestrial life in the late 1960s when he learned about the mysterious Ummo case in France and Spain. Alleged extraterrestrials from the planet Ummo created an office in Spain where they began corresponding with scientists and UFOlogists from around the world introducing them to advanced physics and philosophies. Come later moved from the Canary Islands, Spain, to New Delhi, India in 1975 and went on to distinguish himself in the study of world politics. He is currently a Distinguished Fellow in the India Foundation and convenor for the World Affairs Journal.
Come combines his professional research on world politics with his long time interest in exopolitics where he has investigated many historical UFO cases from around the world. These include the famed Friendship (Amicizia) case in northern Italy (1956-1978), and UFO sightings in the Himalayan region of India and Tibet. In the 1980s, he traveled to Colorado, USA, where he met a high ranking USAF general who confided information about official contact and relations with extraterrestrial civilizations.
In this Exopolitics Today interview, Come discusses his background, conventional political interests, and how these intersect with exopolitics. He describes the dividing line between World Politics and exopolitics as a razor's edge, which he has learned to carefully tread for more than 50 years.
Interview available on Rumble, YouTube & Odysee

Audio Podcast on Apple, Spotify, or Google
Come is the organizer of a major academic conference to be held in New Delhi from Sept 22-24, 2022, titled:" "Exploring Consciousness- From Non-Locality to Non-Duality: The Man-Machine Debate". It will be live streamed from youtube.com/c/IndiaFoundationChannel
Come Carpentier's website is: http://www.comecarpentier.com/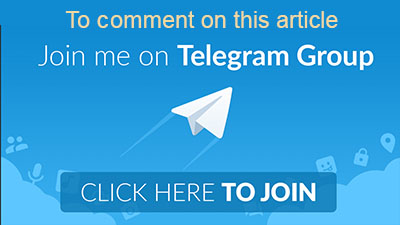 ---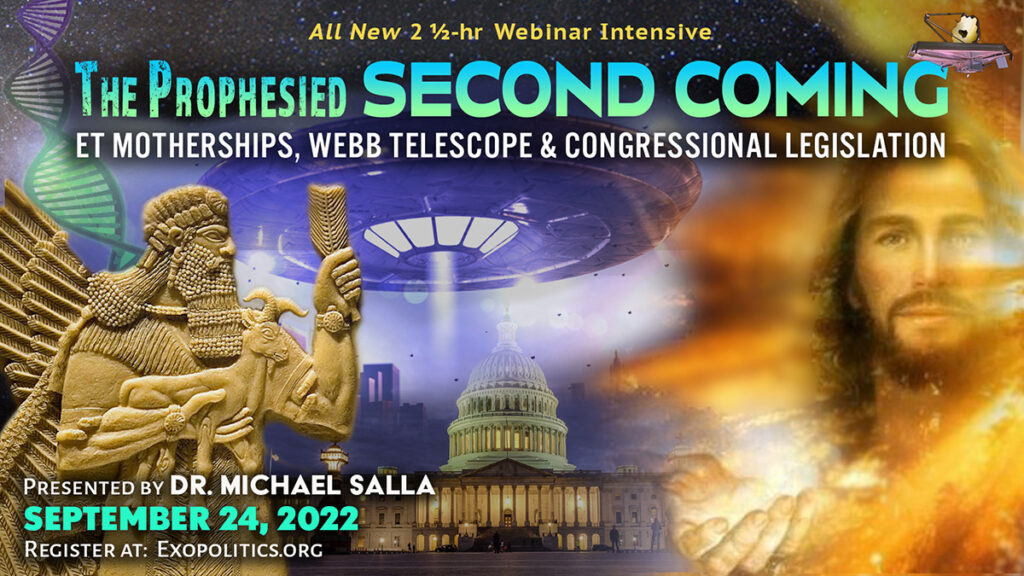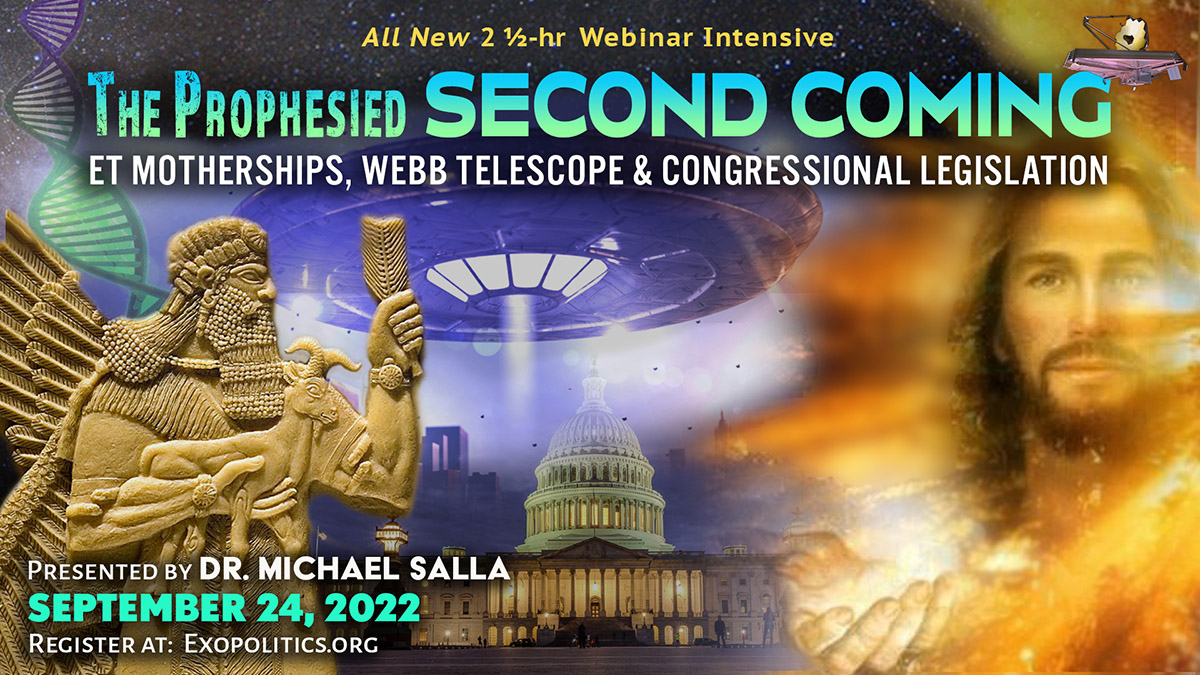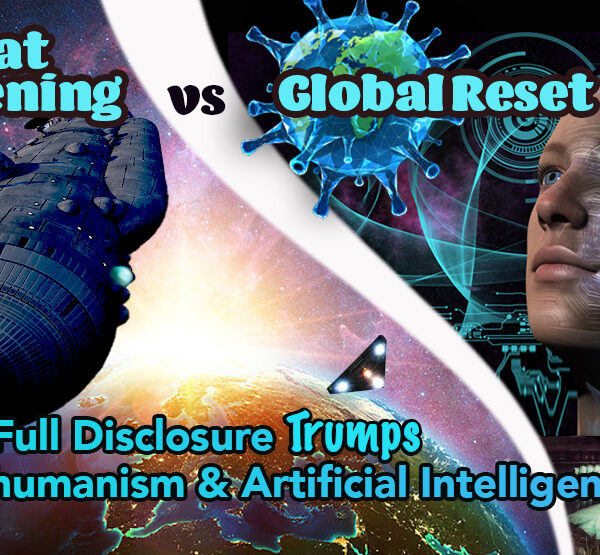 Aloha all, I've just finished my powerpoint presentation for tomorrow's Webinar Intensive on the Great Awakening vs the Global Reset. It will be an information packed Intensive with nearly 140 slides detailing the history and exopolitical processes behind the "Global Reset", or what the World Economic Forum wants to call the "Great Reset" – there's really nothing great about what is being planned!
What makes my presentation different to many others critical of the "Global Reset" is my exopolitical analysis. After more than 30 years teaching, researching and writing about international conflict, I've learned that it is only through an understanding of the hidden involvement of extraterrestrial life that one can make sense of what really happening behind the scenes. Without an exopolitical analysis, it's like trying to understand the complexities of world politics from the perspective of local government personalities and issues.
So, what is it about the hidden history and involvement of extraterrestrial life that brings clarity to the ideas of a Great Awakening and a Global Reset? First of all, we need to understand that multiple secret agreements have been made between those making up the Cabal or Deep State with their extraterrestrial overlords. These agreements involve the creation of wars, poverty, and famine in order to fulfil the conditions of the agreements, but without the rest of the population learning about what is truly happening. Countless millions have mysteriously disappeared and been used for a myriad of purposes by their extraterrestrial abductors.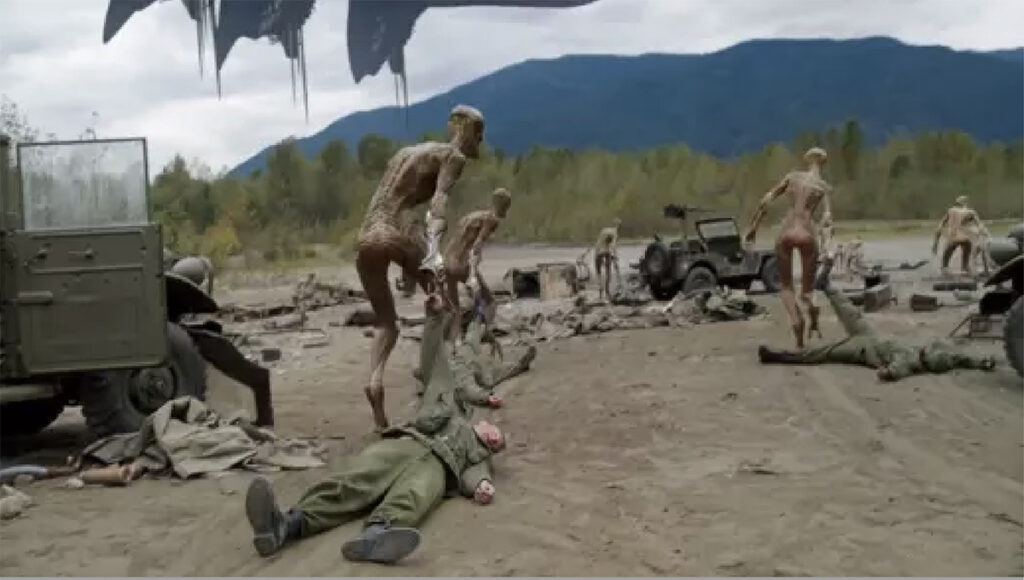 This is where the Global Reset comes in. The "new normal" that the World Economic Forum and global leaders want to establish is really all about controlling the flow of information so that people do not revolt over policies that increasingly eliminate human freedoms, constitutional rights, and meaningful political participation. But it doesn't stop there.
The establishment of a 5G satellite global communications network, the development of corporate controlled smart cities, the rollout of DNA altering vaccines, and the widespread introduction of brain implant technologies are all key elements of what lies ahead. As the "Internet of Things" is rolled out, humans will be among the "Things" that are constantly monitored, influenced and controlled by the Artificial Intelligence computer systems that are being developed all over the world.
 
Transhumanism will lead to enhanced human performance in all sectors of life, but it's the military application that will stand out for several reasons. Technologically enhanced supersoldiers will be developed to fight future battles. Transhuman cyborgs will not only battle against one another and AI robots, but also be secretly used to fight against visiting extraterrestrials. This is a key aspect of the agreements that have been reached, which I will discuss at length in my Webinar.
Those refusing to accept the brain implants, "the normies", will be increasingly ostracized from the smart cities that are already being integrated into existing cities, with others being built from the ground up as the US State of Nevada has proposed. Whether one tries to escape such a dystopian future by going to a remote rural location or choosing to live in decaying metropolitan areas for cheap housing, the prospects are bleak. The Hunger Games movie series is a glimpse into the dystopian future that lies ahead if we don't take action now against the Global Reset.
 
That's where the Great Awakening comes in. Hundreds of millions of people have been awakened by recent political, health and societal events. Whether it's from Wikileaks revelations, Q drops, COVID-19 policies, DNA altering vaccines, the introduction of 5G transmission towers and satellite systems, social media censorship, or rigged elections, more and more people are seeking answers and awakening to the reality of corrupt global political, financial, legal, medical and media systems. People are rising up and resisting all over the world, but will they be successful?
 
What is essential for success in resisting the Global Reset is the full disclosure of suppressed technologies and extraterrestrial life. Understanding how and why global elites have hidden and suppressed the emergence of such technologies is critical. What would you say if I told you that a critical requirement for joining a benevolent Galactic Federation of Worlds is the widespread sharing of advanced technologies?
Up until recently, I believed the Deep State's suppression of advanced technologies was to protect the fossil fuel and pharmaceutical industries in order to maintain the Deep State's profit margins, and to suppress the evolution of human consciousness.
 
However, there was a critical factor I was missing. By suppressing the release of advanced technologies, keeping secret the existence of secret space programs, and interfering with the evolution of human consciousness, the Deep State had found a way to prevent the Galactic Federation from intervening in human affairs and helping expose the truth about how our world has been run and managed for millennia.
Most importantly, the Galactic Federation is here to warn us of a future galactic tyranny that had been traced back to present day Earth, and they arrived decades ago to help military and government White Hats, the Earth Alliance, and planetary population, stop it.
If you are not among the more than 70,000 that have watched the short film introducing the Webinar Intensive, you can watch it either on YouTube or Rumble.
 
To learn more, I recommend you join me in my Webinar tomorrow. It will be broadcast live from my home studio here on the Big Island of Hawaii via Zoom, and I promise you an exciting experience that will give you a fresh perspective on what's happening and offer some fresh hope for the future.
 
Michael Salla, Ph.D.
Webinar Completed
Length 4-hours
Recorded March 27, 2021

Now Available on Vimeo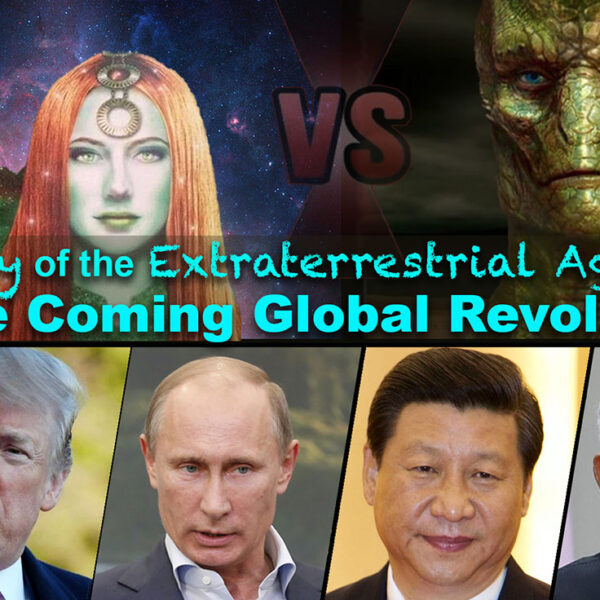 This short film presents the history of extraterrestrial intervention on Earth, and how competing factions have warred over humanity's destiny. Learn how Earth became a prison planet under the control of a negative group of extraterrestrials and their human proxies ( aka the Cabal/Deep State) that have historically manufactured poverty, disease and war. Discover what lies ahead as positive extraterrestrials work with an Earth Alliance of international leaders from major nations to free our planet, and usher in a new age of prosperity, freedom and becoming part of a Galactic Federation.
Available on Rumble and YouTube
Grateful thanks to Angelika Whitecliff for creating and producing this Short Film
---
Feb 27, 2021 Webinar Intensive: The Earth Alliance, Full Disclosure & the Coming Global Revolution – Now on Vimeo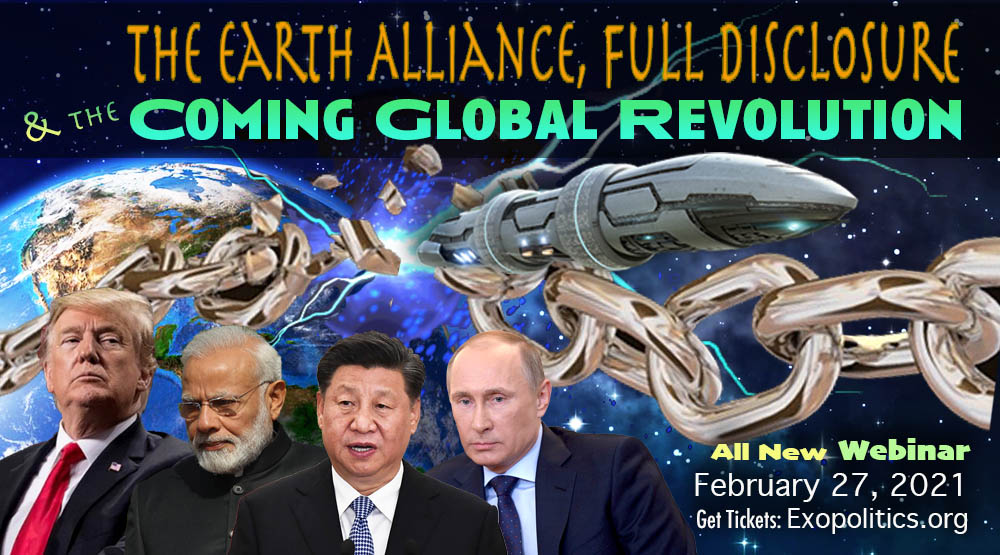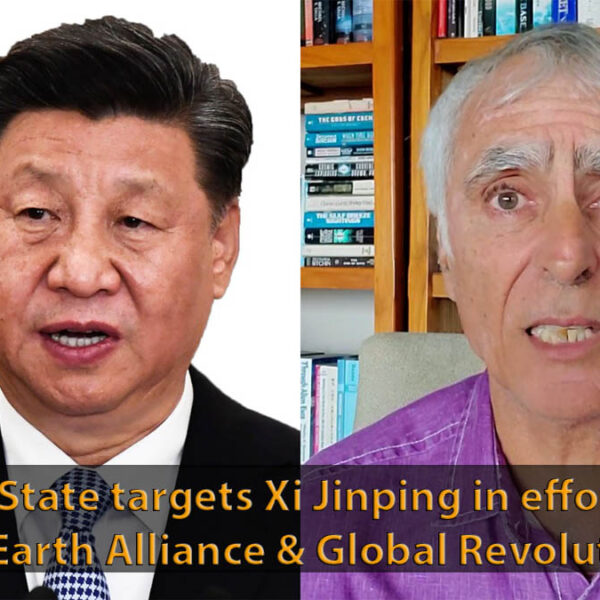 The Atlantic Council recently released a policy paper on its website titled: "The Longer Telegram: Toward a new American China Strategy". The paper raised a firestorm of controversy due to it asserting that US policy should aim to remove China's paramount leader Xi Jinping from political power. The idea that Xi's removal would leader to a more democratic China under Communist Party rule is nonsense. His removal would ultimately enable the return to power of the Jiang Zemin faction of China's Communist Party, which has worked closely with the US and European branches of the Deep State in suppressing the public release of thousands of advanced technologies.
The Atlantic Council's "Longer Telegram" needs to be understood to be part of a Deep State attempt to remove prominent members of an "Earth Alliance" that threaten to bring about a global revolution by removing corrupt officials from political office and releasing advanced technologies. The Deep State, feeling emboldened by its apparent success in removing President Donald Trump from political power, is now targeting another prominent member of the Earth Alliance.
In this Exopolitics Today podcast, Dr. Michael Salla analyzes why the Deep State feels threatened by what Xi and other world leaders are doing, and how the release of advanced technologies would enable humanity to join a Galactic Federation that is secretly working with the Earth Alliance. Podcast is available on Rumble, YouTube and Spotify.
Atlantic Council Paper is available here.
Michael Salla, Ph.D.
[Note: Info about February 27 Webinar, "Earth Alliance, Full Disclosure and the Coming Global Revolution" is available here or to purchase a copy click the banner]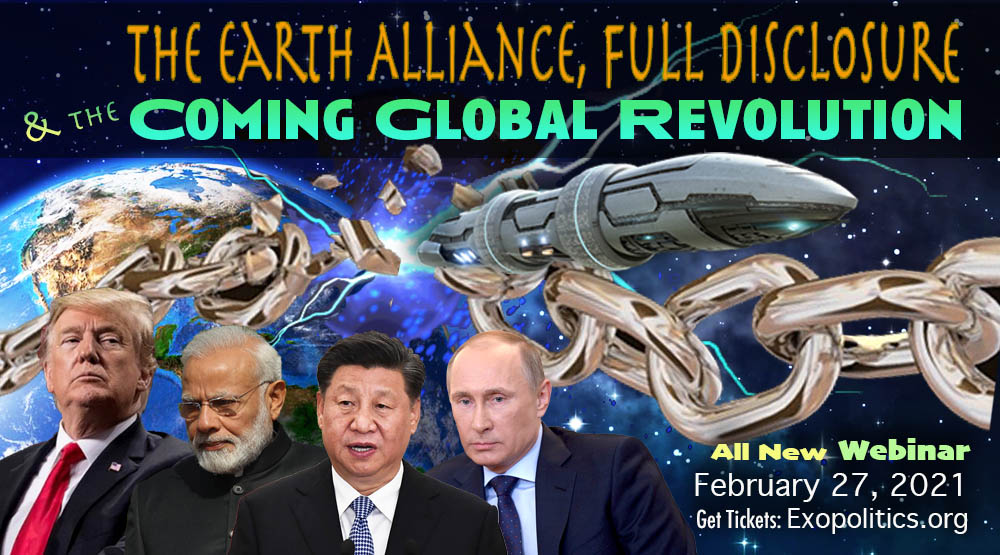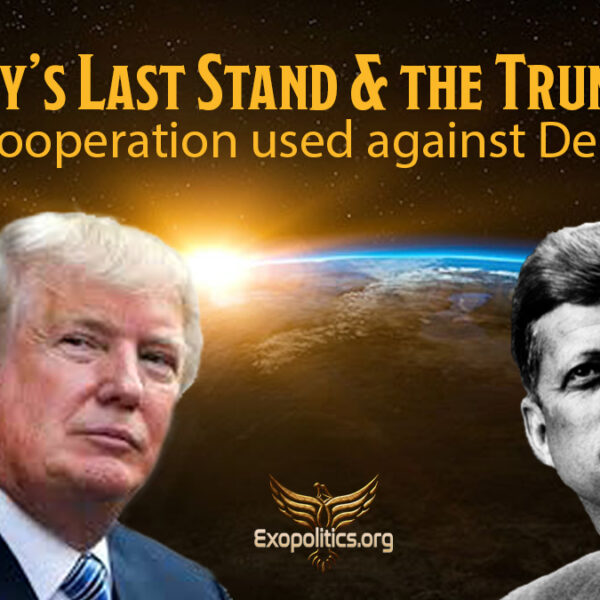 On November 12, 1963, President Kennedy reached a bold agreement with Soviet leader Nikita Khrushchev: joint lunar missions to end the Cold War. While Kennedy's earlier September 20, 1963 speech at the United Nations calling for the Soviets to cooperate on joint space missions and a moon landing is a well-known historical fact, Khrushchev's acceptance less than two months later is virtually unknown to most.
Kennedy's request and subsequent agreement with Khrushchev represented far more than an attempt to end Cold War tensions over the escalating number of nuclear weapons being built by the U.S. and Soviets. Kennedy was boldly attempting an end-run around the Deep State's blockade on releasing classified UFO-related technologies that could spark worldwide advances.
On June 28, 1961, President Kennedy sent a Top Secret National Security Memorandum requesting his CIA Director, Allen Dulles, prepare for him a "review of MJ-12 Intelligence Operations as they relate to Cold War Psychological Warfare Plans." Kennedy referred to an interagency control group called Majestic 12, which had been secretly set up on September 24, 1947, to manage the UFO-related issues and technologies. This authority placed MJ-12 at the core of the Deep State in the U.S. at that time.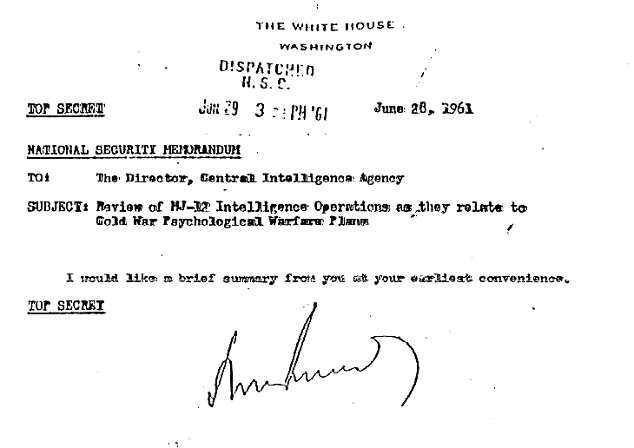 While Kennedy's June 28 Memorandum has not been officially declassified, expert examination of the leaked document supports its authenticity.
Dulles' response to Kennedy's memorandum is revealed in another leaked Top Secret document issued on November 5, 1961.  Dulles' response gives an overview of the MJ-12 activities with regard to psychological activities, which he confirms involves the UFO issue. It describes UFOs as part of "Soviet propaganda" designed "to spread distrust of the government."
Dulles' letter acknowledges it is possible that some "UFO cases are of non-terrestrial origin," but these do not "constitute a physical threat to national defense." Most significantly, Dulles' letter states: "For reasons of security, I cannot divulge pertinent data on some of the more sensitive aspects of MJ-12 activities."
What Kennedy did not know was that in addition to denying his request and blocking his other efforts to assert Presidential authority over MJ-12 operations and UFOs, Dulles organized for MJ-12 to issue eight directives in October 1961. The Directives authorized the removal from office of members of Kennedy's administration if they threatened MJ-12 operations.
I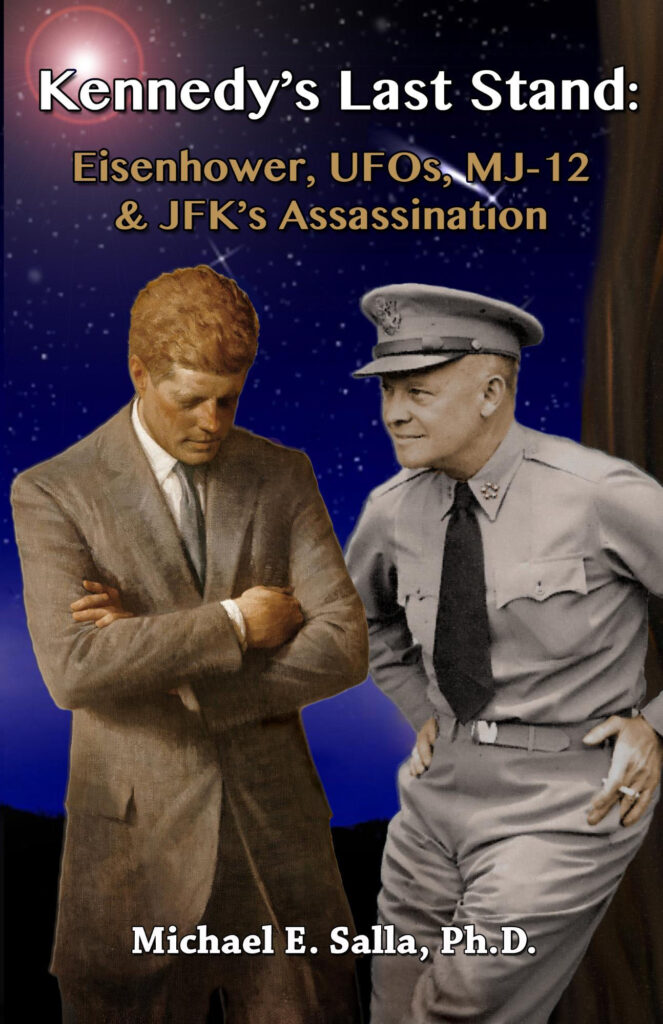 n Kennedy's Last Stand (2013), I document Kennedy's multiple efforts to assert Presidential authority over the MJ-12 Group and classified UFO files. In brief, after Kennedy reached his groundbreaking agreement with Khrushchev for joint space and lunar missions, the head of the CIA's counterintelligence division, James Jesus Angleton, implemented one of the MJ-12 directives authorizing the removal from office of political figures.
The most extreme of the eight MJ-12 directives was a cryptic assassination authorization:
Draft – Directive Regarding Project Environment – When conditions become non-conducive for growth in our environment and Washington cannot be influenced any further, the weather is lacking any precipitation … it should be wet.
Dr. Robert Wood, the foremost expert in analyzing MJ-12 documents using forensic methods, has concluded that the burned document is an assassination directive. He points out that the cryptic phrase, "it should be wet" originates from Russia, where the phrase "wet works" or "wet affairs" denotes someone who had been killed and is drenched with blood.
The implementation of Project Environment led to Kennedy's very public assassination and served as a clear warning to other political leaders not to challenge the Deep State.
The MJ-12 Group did not want U.S. and Russian cooperation in space since this threatened to expose their covert space operations using reverse engineered technologies acquired from Nazi Germany and crashed alien spacecraft. Even more sensitive were the agreements reached with the German breakaway colony in Antarctica and different extraterrestrial groups.
In the subsequent decades, the MJ-12 Group, working through the CIA, was in control of covert operations and intelligence activities in space. This was made possible by an enormous black budget of over one trillion dollars annually that the CIA funneled into various classified programs and defense agencies such as the National Reconnaissance Office.
The Department of Defense and the President's executive office were largely left in the dark over exactly what was happening in Earth's orbit and beyond. 
Before becoming Secretary of Defense on January 20, 2001, Donald Rumsfeld headed a Congressionally appointed National Security Commission that delivered a report recommending the creation of a Space Corps to defend the U.S. from a Space Pearl Harbor:
An attack on elements of U.S. space systems during a crisis or conflict should not be considered an improbable act. If the U.S. is to avoid a "Space Pearl Harbor" it needs to take seriously the possibility of an attack on U.S. space systems. The nation's leaders must assure that the vulnerability of the United States is reduced and that the consequences of a surprise attack on U.S. space assets are limited in their effects….
The use of space in defense of U.S. interests may require the creation of a military department for space at some future date…
A Space Corps within the Department of the Air Force may be an appropriate model in its own right or a useful way station in the evolution toward a Space Department.
Only eight months later, on September 10, 2001, as Congressional legislation for a Space Corps was about to be unveiled, Rumsfeld revealed 2.3 trillion dollars could not be accounted for and declared the Pentagon Bureaucracy to be America's greatest threat:
The topic today is an adversary that poses a threat, a serious threat, to the security of the United States of America. This adversary is one of the world's last bastions of central planning, governs by dictating 5 year plans… You might think I'm describing one of the last decrepit dictators in the world, but their day too is almost past and they cannot match the strength and size of this adversary. The adversary is closer to home, it's the Pentagon bureaucracy… In this building, despite the era of scarce resources, taxed by mounting threats, money disappears into duplicative duties, bloated bureaucracy, not because of greed but gridlock. Innovation is stifled not by ill intent but institutional inertia.
In his speech, Rumsfeld was not only identifying the reasons for the missing money, but also signaling that it could be used to fund necessary, though expensive, Pentagon initiatives such as Space Corps.
One day after his provocative speech, the September 11 (false flag) terrorist attacks embroiled America in unending Middle East wars against a contrived global terrorist threat. Consequently, the proposal for a Space Corps was shelved for nearly 20 years until the second year of Donald Trump's Presidency.
On March 13, 2018, President Trump first introduced and, in succeeding months, formally proposed the creation of Space Force as a 6th branch of the U.S. military.
Like President Kennedy before him, Trump had a bold vision of cooperating with Russia to implement his Presidential agenda and end the new Cold War. During his first presidential election campaign, Trump made many overtures to President Putin of Russia to cooperate on a range of global issues.
Again, like Kennedy, Trump envisaged the release of new technologies to take humanity into a new era of prosperity and cooperation. This is evidenced in Trump's 2017 inaugural address where he said:
We stand at the birth of a new millennium, ready to unlock the mysteries of space, to free the earth from the miseries of disease, and to harness the energies, industries and technologies of tomorrow.
Like Kennedy, Trump called for joint moon missions with other space-faring nations, including Russia. On December 11, 2017, President Donald Trump issued Space Policy Directive-1, which called for the return of humans to the Moon, the commercial exploitation of space, and human missions to Mars and beyond.
The Directive called for "an innovative and sustainable program of exploration with commercial and international partners to enable human expansion across the solar system and to bring back to Earth new knowledge and opportunities."
Just as Kennedy had attempted an end-run around the Deep State's opposition to him gaining access to classified UFO files, Trump's Space Force proposal is likewise an end-run around the Deep State's blockade on releasing classified reverse engineered technologies that could spark a global technological revolution
In addition, Trump's creation of Space Force threatens the Deep State's attempt to make America vulnerable to a Space Pearl Harbor by embroiling it in a never-ending war on terror. At the same time, the Deep State has been covertly helping Communist China for decades to develop antigravity spacecraft, and to build a powerful space navy, as I warn in Rise of the Red Dragon (2020).
Trump is facing massive retaliation from the Deep State over his plans for outer space cooperation, joint moon missions, ending the Cold War with Russia, and establishing a Space Force, just like Kennedy had before him.
The eight Majestic-12 directives, or some updated iteration of them, establish drastic methods that can be used to remove or take out any political leader who threaten their operations. Today, a stolen election, rather than physical assassination, is the Deep State's solution to removing President Donald Trump, yet another troublesome leader, from political office.
The key to understanding what is happening today in America is to identify the mysterious group behind the Kennedy Assassination, and how its modern-day manifestation is covertly attempting to remove Trump from the presidency for his efforts to similarly build international cooperation around a number of space-related initiatives. 
November 22 will mark the 57th anniversary of the Kennedy Assassination. The real perpetrators skillfully remained in the shadows and were never prosecuted for their crime. Thus, their successors continue to plot and implement Deep State agendas tracing back to the original eight MJ-12 directives.
[Note: To learn more about President Kennedy's assassination, the group behind it, and why this information critically links to President Trump's epic battle today, I will be holding a Webinar Intensive on Sunday, November 22, 2020 – click here or banner below for more info].
[Note: Audio version of this article is available on YouTube and Spotify]
© Michael E. Salla, Ph.D. Copyright Notice
Further Reading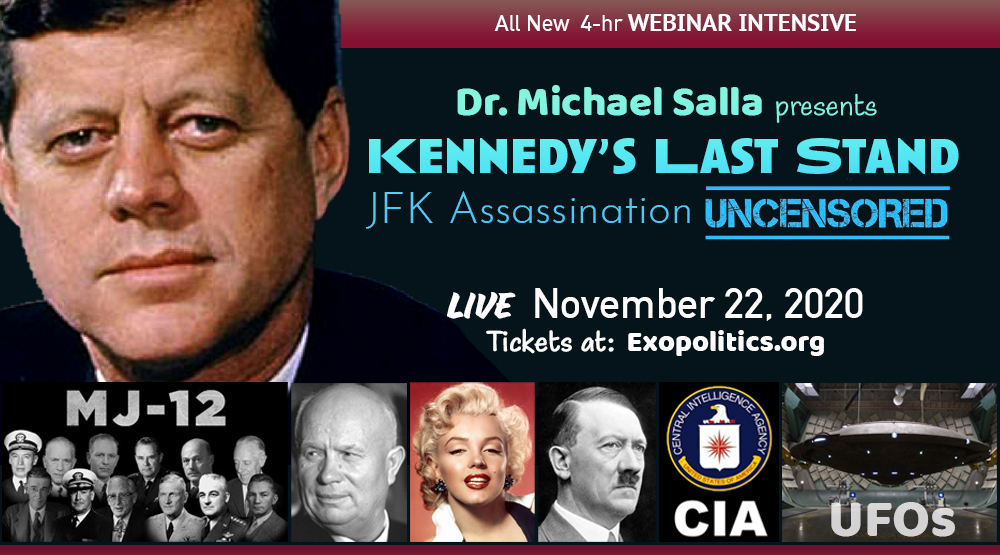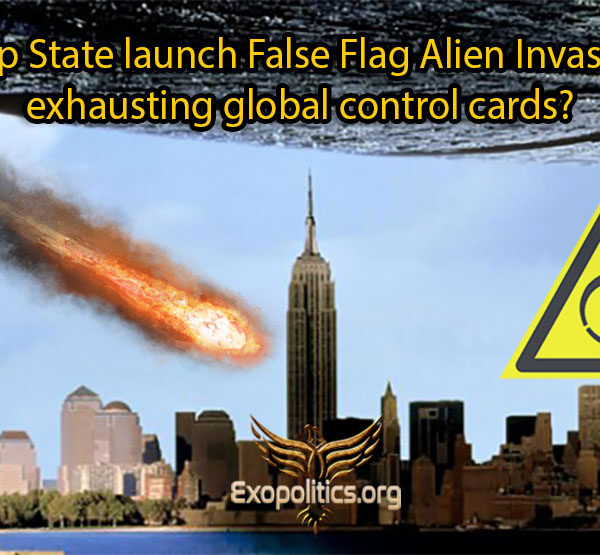 Shortly before his death in 1977, Werner Von Braun, a pioneer in both German and US  rocket programs, warned that a group of global controllers, aka Deep State, would systematically move through a series of false flag events or "cards", that would be played in a sequence designed to ultimately militarize space and usher in a New World Order.
Von Braun gave his famous warning to Carol Rosin, who, from 1974 to 1977, was a corporate manager at Fairchild Industries, Inc., a major aerospace contractor that Von Braun had joined two years earlier. Rosin says that Von Braun asked her to be his spokesperson after being diagnosed with terminal cancer and revealed an elaborate plan by the US military industrial complex to weaponize space.
In a recorded video interview from December 2000 for the Disclosure Project, Rosin described the following sequence of false flag events Von Braun explained to her:
The strategy that Wernher von Braun taught me was that first the Russians are going to be considered to be the enemy. In fact, in 1974, they were the enemy, the identified enemy. We were told that they had 'killer satellites.' We were then told that they were coming to get us and control us — that they were 'commies.'
Then terrorists would be identified, and that was soon to follow. We heard a lot about terrorism.
Then we were going to identify Third World-country 'crazies.' We now call them 'nations of concern.' But he said that would be the third enemy against whom we would build space-based missiles.
The next enemy was asteroids. Now, at this point, he kind of chuckled the first time he said it. Asteroids — against asteroids we are going to build space-based weapons.
And the funniest one of all was what he called aliens, extraterrestrials. That would be the final scare. And over and over and over during the four years that I knew him and was giving speeches for him, he would bring up the last card. Carol, the last card is the alien card. We are going to have to build space-based weapons against aliens and all of it is a lie.
As to identifying the group orchestrating this series of contrived global events, Rosin was reluctant to give names but said:
The room was filled with people in the revolving door game. There were people that I had seen once in a military uniform and other times in a gray suit and an industry outfit. These people play a revolving door game. They work as consultants, industry people and/or military and intelligence people. They work in the industries and they revolved themselves through these doors and right into government positions.
Rosin's description of what was taking place in the boardroom of Fairchild Industry is very revealing about the company's key role within the military industrial complex, and how the Deep State operates by manipulating global events and mainstream media narratives.
The sequence of contrived global events described by Von Braun reflected how far forward in time the Deep State projects its plans. Now almost 50 years later, we see the sequence described by Von Braun being played out in real time.
Russia, terrorism and rogue nations have collectively dominated decades of news cycles. More recently, we are witnessing an increasing number of stories of killer asteroids just missing the Earth in the mainstream media. The most recent examples are three massive killer asteroids heading towards the Earth and predicted to fly close by on June 6,8, and 20, any of which could cause cataclysmic damage.
Additional "cards" can be found in the Deep State playing deck described by Von Braun back in the 1970s. This includes a global pandemic, which was discussed in the City of London by a high-level group of bureaucrats in 2005 as part of a covert Deep State plan to usher in a New World Order.
Von Braun's warning alerts us to the threat of an alien invasion being used as the final card in a long sequence of contrived events that would justify the weaponization of space, and the establishment of a New World Order desired by the Deep State.
Now there is a steady stream of news articles pointing to the possibility of an alien invasion in a post-COVID world. The potential for such an event occurring in the run-up to the 2020 election is a distinct possibility given the Deep State's determination to remove the Trump administration by any means possible.
A paper leaked on October 18, 2016, allegedly by a major Democratic consulting firm, the Benenson Strategy Group, discussed the possibility of a staged alien invasion keeping Trump supporters home and helping the Clinton campaign win the 2016 election.
The paper reviewed some of the advanced holographic technologies that could be used in staging such a false flag event. While the paper's authenticity remains disputed, it nevertheless showed how the alien invasion card could be used for electoral purposes.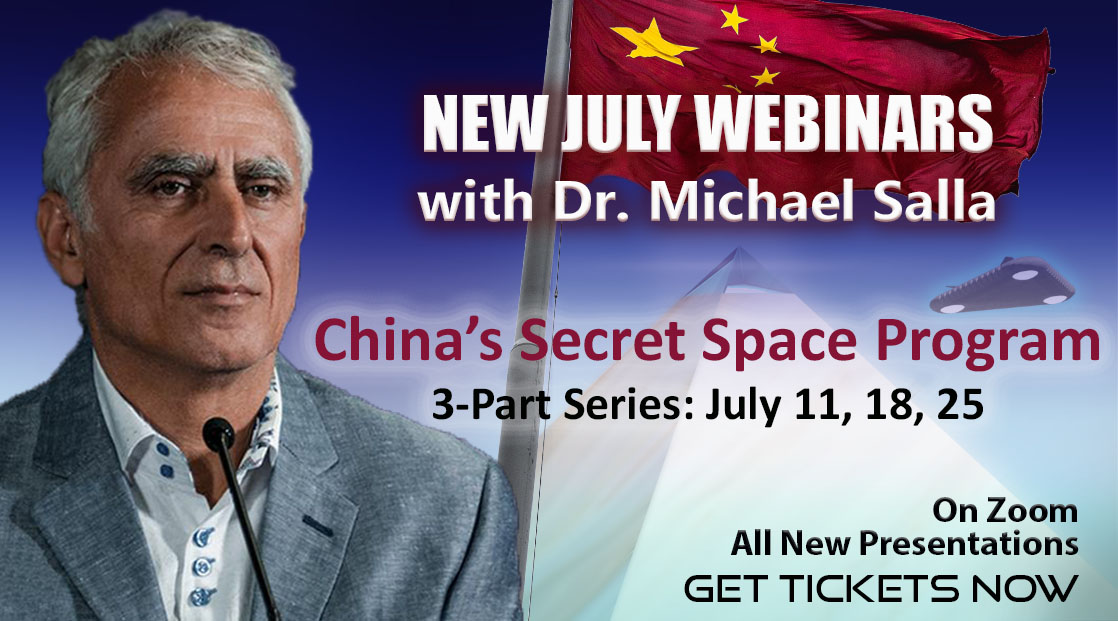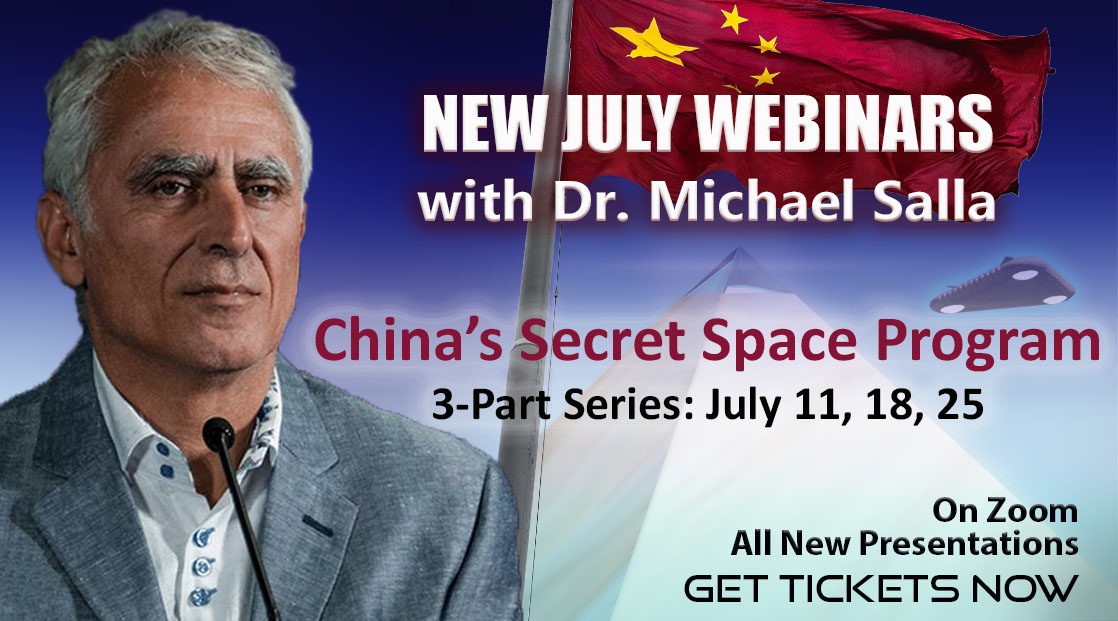 As we approach the November 3 US Presidential Election, could the alien invasion card be played as Von Braun warned about back in the 1970s? Or did Von Braun have an entirely different purpose for telling Rosin about the alien invasion card being used by the military industrial complex?
Rather than heroically attempting to prevent the militarization of space, was Von Braun a double agent for an Antarctica-based breakaway German Colony wanting to prevent the US military from ever threatening their secret space program?
© Michael E. Salla, Ph.D. Copyright Notice
[Note: Audio version of the above article is available here]
Further Reading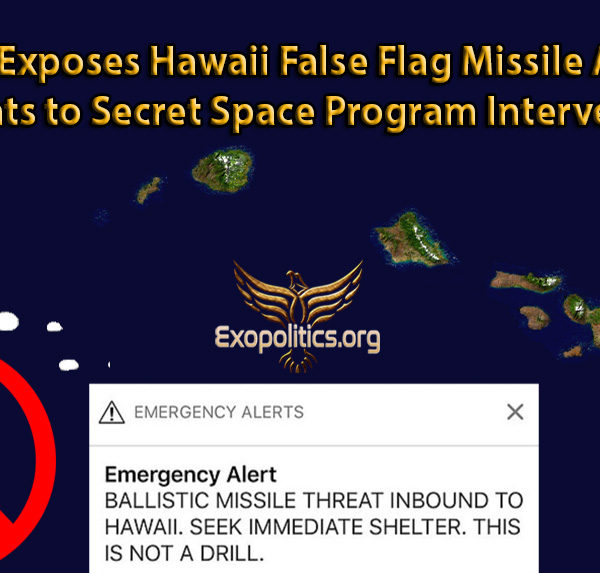 Today, QAnon returned to the topic of the January 13, 2018 ballistic missile alert for Hawaii being a false flag attack that was intended to bring about a major catastrophe for the Hawaiian islands. In once again raising the issue, QAnon emphasizes that supporters need to understand how the Deep State uses false flag events to promote its agenda, and how advanced technologies are being used by White Hats in the U.S. military to neutralize these threats.
Chief among these highly classified advanced technologies is a secret USAF space program that QAnon is alluding to as instrumental in stopping the Hawaii false flag attack. In short, QAnon wants supporters to learn that a USAF run secret space program intervened to prevent a nuclear catastrophe that had been attempted by the Deep State.
QAnon first pointed to the Hawaii missile alert as a false flag event in a February 11 post. I covered QAnon's revelation in a detailed article released on February 13. In other articles, I pointed out the role of a secret CIA naval battlegroup in the false flag attack and the mounting evidence that such an attack involved a nuclear armed ballistic missile that was intended to hit Hawaii, most likely Honolulu.
One of my articles explained how a secret USAF space program tracked and intercepted the nuclear armed missile. In a recent interview on Cosmic Disclosure, secret space program insider Corey Goode described the false flag Hawaii missile attack and how an intervention by the USAF secret space program had occurred:
Recently they [USAF secret space program] intervened in something that occurred in the planet. Most people don't know that the CIA has a secret fleet that strangely enough they call the dark fleet. And it's comprised of a nuclear submarine, a nuclear aircraft carrier, some prison ships, hospital ships, … destroyers, an entire fleet. And its kind of a rogue fleet.
And recently, I was told that, in a briefing, we haven't fully confirmed all the details yet but these were retired general and colonel types speculating that the nuclear sub had gone into a shallow area close to North Korea and had fired an ICBM at Honolulu.
And of course, we all remember … it was all over the news … the fake missile alert.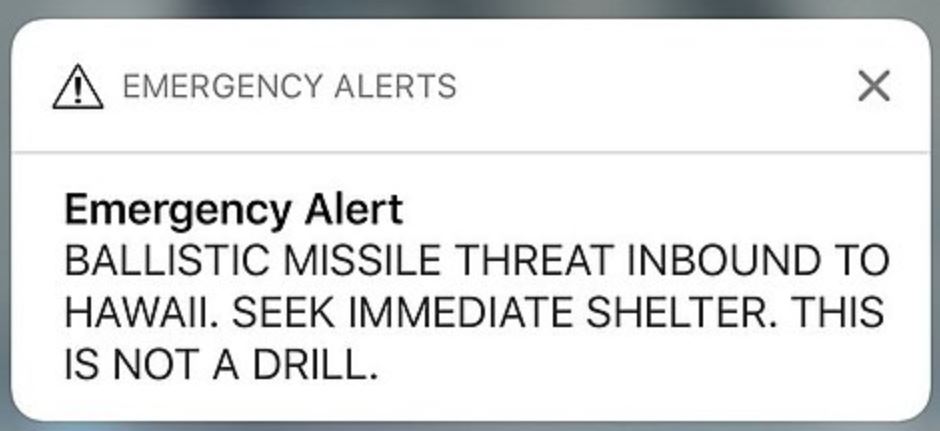 But if you look deep in the news, you see some interesting UFOs reported close to Hawaii during that time period, weird corona in the sky. And also, someone reported an explosion in the sky, possibly a meteor…
So what I'm told that they believe happened, was that this rogue submarine fired a missile. The MIC [Military Industrial Complex aka USAF] Secret Space Program, took it out and intervened. And that's what the explosion was that they heard over the ocean.
Goode's information helps us better understand the involvement of secret space programs in global affairs, and their relevance in the ongoing civil war between the Trump Administration/U.S. Military Intelligence [QAnon] against the Deep State.
In this regard, Goode said:
Well, what's interesting is this Military Industrial Complex [USAF] Program had been a major tool of the Cabal [Deep State] for a long time. But now, that's kind of been wrestled away from them as the DoD types have come back more toward the direction of the Alliance. So it's more of an Alliance representation in this program now, although … it is split a little bit.
In the August 30 post [#2003], QAnon refers to their earlier February post, where the Hawaii false flag attack is highlighted in a red box.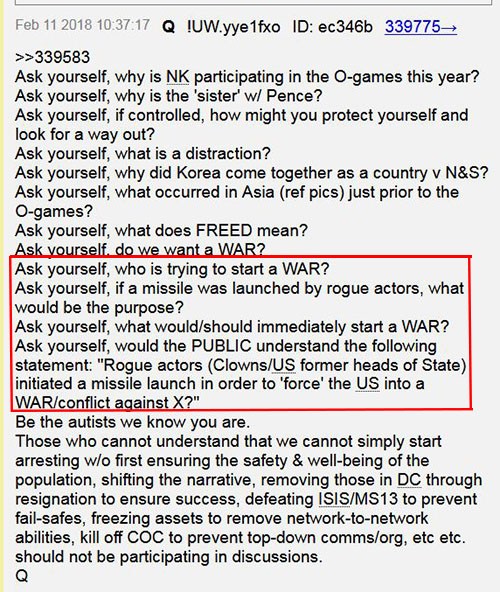 Significantly, on August 30, [post #1993] QAnon added the following comments about why referring to the Hawaii incident again was important:
We believe in FULL TRANSPARENCY.
Hence the reason why we are here.
Hence the reason why THE PEOPLE are being updated.
Emphasis on (SOME) things.
The WORLD is connected. (SOME) things would irreparably harm our ability to advance.
Q
QAnon clearly wants the rapidly growing Q movement to fully appreciate the significance of the January 13 Hawaii incident as a major false flag attack with a significance that needs to be fully understood. By referring to "FULL TRANSPARENCY", "why THE PEOPLE are being updated", and "Emphasis on (SOME) things" such as the Hawaii missile alert, QAnon is directing supporters to learn about who was behind the false flag attack and who stopped it.
In understanding who stopped the Hawaii false flag attack, in addition to material covered in my earlier articles, Corey Goode's recent comments gives us additional information about who stopped the false flag attack and why.
It is becoming clearer that QAnon wants supporters to go down the rabbit hole of classified advanced technology programs, and how these programs are relevant in the shadow civil war between the Trump Administration/Military Intelligence and the Deep State.
QAnon is signaling that the defection of classified programs such as the USAF Secret Space Program from the Deep State augurs well for what lies ahead, and there is much cause for optimism that "full transparency" will be achieved so that the planet may change forever as these technologies are fully exposed.
© Michael E. Salla, Ph.D. Copyright Notice
Further Reading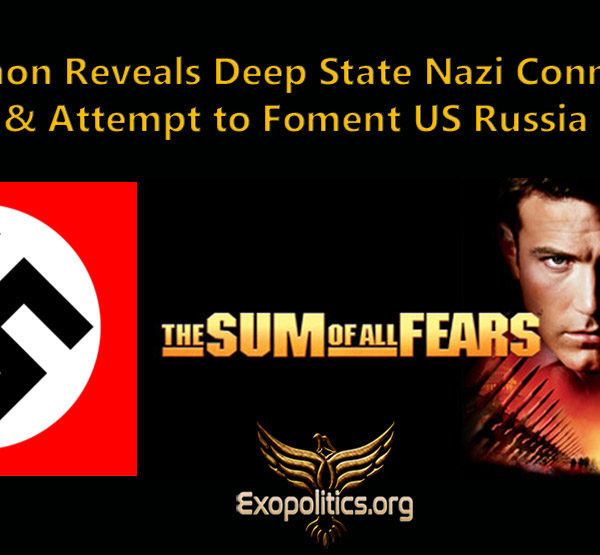 The military intelligence group QAnon has revealed a deep historic connection between the Deep State and Nazism, and how this Deep State/Nazi force is actively attempting to foment a nuclear war between the U.S. and Russia.
QAnon is a group of military intelligence officials, which has been leaking classified information exposing Deep State machinations against Donald Trump back when he was a Presidential candidate, then as President-elect, and finally as President. What has become very clear to objective observers is that QAnon has been sanctioned by the Trump administration to conduct such leaks.
This was made very public during the Trump rally in Tampa, Florida on July 31 when the U.S. Secret Service broke its standard policy of confiscating all non-approved signs, and allowed many participants to openly carry QAnon signs.
Trump approvingly acknowledged QAnon supporters as evidenced in a short video featuring him pointing directly at someone holding a QAnon sign.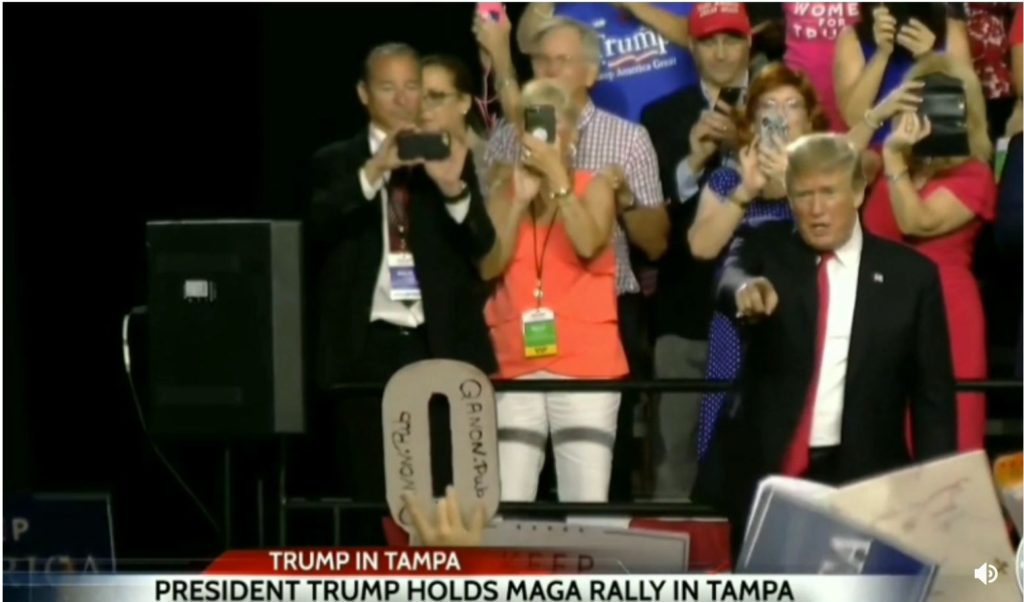 While this immediately set off a wave of mainstream media stories debunking QAnon as a crazy conspiracy theory, it showed that the Trump administration was openly supporting the QAnon disclosures and the world wide movement it has subsequently spawned.
On August 28, QAnon made the following post which deserves detailed analysis: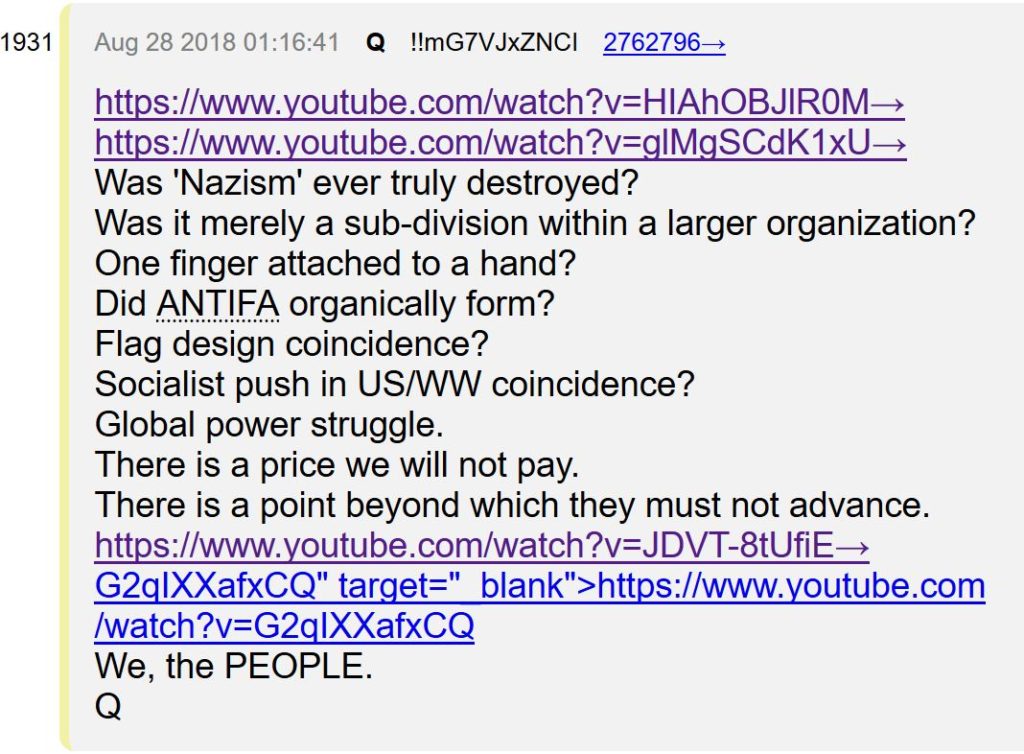 In the first Youtube video, QAnon wanted the reader to watch a video clip from the movie, The Sum of All Fears. In the scene, a Neo-Nazi outlined what had been learned from history and how Nazism could secretly flourish in the modern era:
One more thing, let no man call us crazy. They call Hitler crazy, but Hitler wasn't crazy. He was stupid. You don't fight Russia and America. You get Russia and America to fight each other, and destroy each other. 
In the second Youtube video, another scene from The Sum of All Fears was shown. It highlighted the importance of maintaining back channel communications between the intelligence agencies of Russia and the US to prevent future misunderstandings that could have catastrophic consequences.
Here QAnon is revealing that direct communication links have been established between Presidents Putin and Trump, who both share the same goal of having Russia and the U.S. avoid catastrophic misunderstandings, while exposing the Deep State and its historic connection to Nazism.
QAnon then poses a series of leading questions pointing to a connection between Nazism and the Deep State. QAnon said:
Was "Nazism' every truly destroyed?
Was it merely a sub-division within a larger organization?
One finger attached to a hand?
QAnon is here alluding to the historical development of the Nazi Party, which was created by German Secret Societies that had chosen Hitler as a charismatic puppet they could control in order to manipulate the working class through pan-Germanic nationalist ideals. At the time, German industrialists greatly feared the growth of the working-class movement and a communist revolution, and thereby facilitated Hitler's rise to absolute power.
The Nazi Swastika, for example, was modelled on the Thule Society logo, showing the influence this secret society had on Hitler and the emergence of Nazism.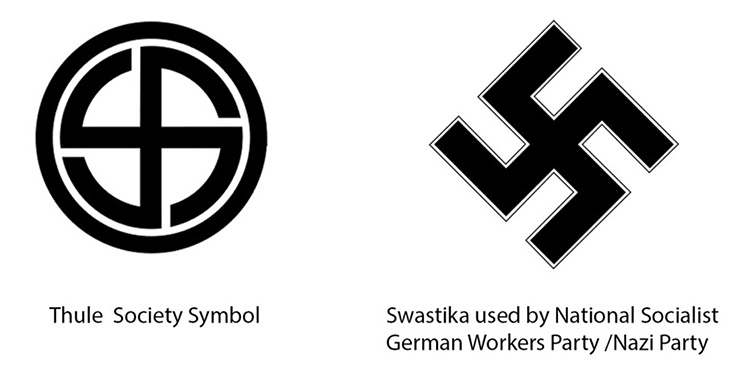 German secret societies were able to use Hitler and the Nazi state to covertly fund projects in exotic locations such as South America and Antarctica that would lay the foundations for a post-War German economic revival – a Fourth Reich.
Rather than achieving global domination through brute military force, German secret societies understood how this needed to be achieved through covert economic means as both world wars had clearly demonstrated the strategic stupidity of Germany fighting wars on two major fronts to achieve such a goal.
The German secret societies were not alone in pursuing their globalist goals since they worked closely with powerful industrialists and banking organizations in the US and Britain who shared their occult belief systems. Incredibly, these secret societies shared the belief that they were the genetic off-shoots of ancient gods that once ruled the entire planet, who could today be summoned through black magic rituals involving human sacrifice.
Charles Higham, author of Trading With The Enemy, believed that these secret societies, industrialists and bankers formed a worldwide organization he called "The Fraternity". Others have referred to this secret global organization as "the Illuminati", "the Family", "the Cabal", and more recently, the "Deep State".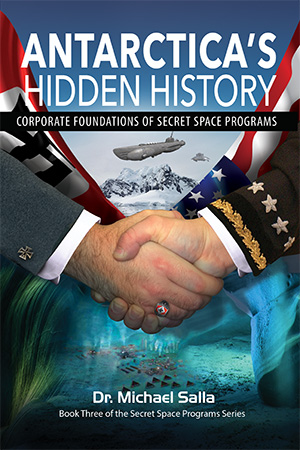 In the book, Antarctica's Hidden History: Corporate Foundations of Secret Space Programs, I describe how the German Secret Societies, with the support of major U.S. corporations, set up bases in Antarctica, where they covertly developed advanced technologies for both a secret space program and a post-World War II Fourth Reich. Nazi practices such as slave labor and human experimentation would secretly continue in these joint German/U.S. corporate projects, which today include transnational corporations based in many other nations.
When QAnon refers to Nazism as one of the fingers of a hidden hand, they are referring to the Deep State/Fraternity as the larger transnational organization which made possible the Fourth Reich that continues to flourish in the modern era.
QAnon's next set of leading questions reveal how the Deep State/Fraternity uses social movements to achieve its agenda.
Did ANTIFA organically form?
Flag design coincidence?
Socialist push in US/WW coincidence?
QAnon is here referring to the Deep State's funding of Antifa through George Soros, the billionaire financial speculator, who has specialized in funding social movements to destabilize and overthrow governments.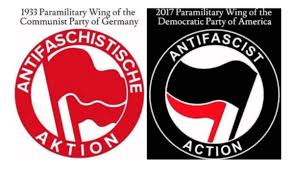 The flags QAnon is referring to are those used by Antifa supporters and that used by the German Communist Party, whose similarities suggest the same Deep State influence behind both movements.
QAnon then goes on to make the following statements outlining what lies ahead as the Trump administration continues to do battle behind the scenes with the Deep State, which is embedded within his administration:
Global power struggle.
There is a price we will not pay.
There is a point beyond which they must not advance.
QAnon is here saying that the threat to U.S. constitutional ideals of liberty and justice will not be sacrificed as the Deep State pursues its globalist agenda, which is premised on America's rapid decline as a global superpower, and replacement by China at the helm of a New World Order.
QAnon then links to a Youtube video of President Ronald Reagan alluding to a mythical Rubicon that the Deep State will not be allowed to cross in its attempt to undermine US constitutional values.
In their August 28 post, QAnon has succinctly pointed to how Nazism continues to flourish today due to a mysterious hidden hand, the Deep State/Fraternity, which gave rise to Nazism's initial emergence in Germany, and its subsequent incarnation in the post-World War II era as a network of transnational corporations and secret societies collectively making up a Fourth Reich.
© Michael E. Salla, Ph.D. Copyright Notice
Further Reading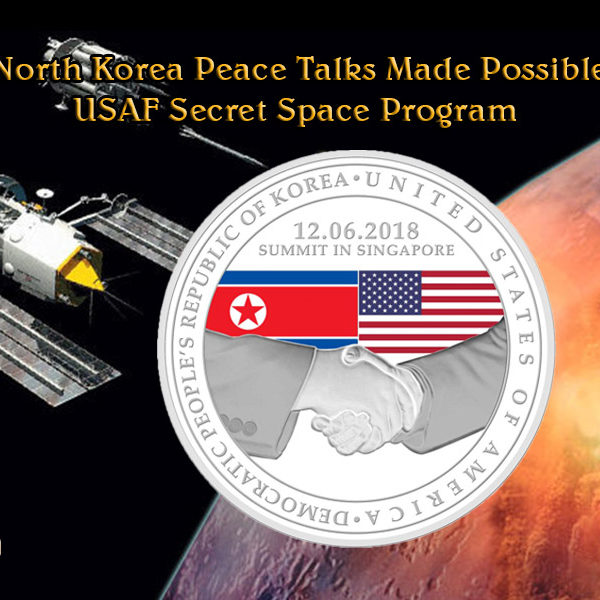 On June 12 President Donald Trump meets with North Korea's supreme leader, Kim Jong-Un in Singapore to resolve the confrontation over the latter's nuclear weapons program. The on-off-on again meeting has been a surprise to many believing that the bellicose language used by both leaders throughout 2017 was a sure sign that a nuclear confrontation was inevitable.
During Kim's January 1, New Year's Day address, he had announced that North Korea's nuclear weapons program was completed with the successful testing of a hydrogen bomb and an intercontinental ballistic missile, the Hwasong 15. North Korea was now capable of not only launching nuclear armed ICBM missiles into U.S. territories such as Guam and Hawaii, but was also capable of hitting the U.S. mainland.  
On January 17, South Korea announced that a diplomatic breakthrough had been reached with North Korea. The two Koreas would march together at the upcoming February 9-25 Winter Olympics, and field a joint ice hockey team.
This was followed a few weeks after the end of the Olympics, by Kim Jong-Un's March 6 offer to put his nuclear weapons program on hold and start candid talks with the U.S. Trump immediately accepted Kim's offer, which had been mediated behind the scenes by senior South Korean officials.
Exactly why North Korea decided to reverse its bellicose policies, improve relations with South Korea, and enter into denuclearization talks after completing its nuclear weapons program has left many media sources puzzled.
One explanation is that the talks are solely due to warming ties between North and South Korea. Another is that North Korea is desperate for cash after years of punishing economic sanctions that have been very effective.
Some believe that Kim has launched the meeting merely to gain time and does not intend to follow through on any agreements reached at the talk. Yet another explanation is that Trump is setting Kim up for failure in order to justify future military actions against North Korea, where Kim will be scapegoated as the villain.
What multiple media sources have not considered is whistleblower testimonies revealing a deeper dynamic at play at the U.S. North Korea summit.
On October 7, 2017 Trump issued two tweets where he gave a stark warning about what his administration was planning for North Korea:

Trump's inference was clear, a massive military strike was being planned to destroy North Korea's military and nuclear infrastructure. Such an operation would require advanced weapons systems that could very quickly destroy much of North Korea's military infrastructure in order to prevent it from retaliating against South Korea, Japan, or even the U.S. itself.
In a previous article, I pointed out that the kind of weapons systems required to take out North Korea's nuclear infrastructure would have to be orders of magnitude more powerful than those used in the air wars against Iraq in 2003 and Serbia in 1999.
The U.S. would have to achieve its strategic goals in a matter of minutes, rather than weeks in order to prevent retaliatory nuclear strikes that could kill millions. To do so, Trump was ready to authorize the use of highly classified space based weapons against North Korea.
At the official level, space based weapons are non-existent and are merely being planned for the future.  However, whistleblowers/insiders have revealed the existence of operational space weapons such as "Rods of God", which drops large rod-like projectiles from space with pinpoint accuracy and devastating results.
The effects of a "Rods of God" space weapon was depicted in the movie G.I Joe 2 according to Corey Goode and Emery Smith in a recent interview with David Wilcock:
David… What do you feel about the movie "G.I. Joe"? And did you have any . . .
Emery: I do recall seeing that. I don't remember it too well, but I do recall seeing it and connecting the dots, we'll say. And I think there was a lot to it at the time. I remember watching it and saying, "Wow! Here they are just coming blatantly out." ,,,
David: They're doing these beautiful visuals in the movie with computer animation.
Corey: Oh, yeah, well, especially the second one when they did the Rods from God attacks .. . . on the Earth when that's exactly what we're looking at in the North Korea thing.
Emery: Right. Right. Interesting. I didn't see the second one.
David: They're telephone-pole-sized pieces of tungsten that you can drop onto the Earth, and just gravity causes a very, very severe explosion that can devastate a huge amount of space.
Emery: Oh, yes. Yeah.
David: And he had talked about that. And I only watched the second "G.I. Joe" film recently, and I couldn't believe that it was in there.
Emery: Wow! Yeah, that's pretty amazing for them to blatantly come out and expose that classified information, but we do start to see that now all the time with the movies are giving tidbits.
In an earlier interview, I asked Goode what his sources had told him about the space weapons that were planned to be used against North Korea, he replied:
I would expect a number of EMP detonations over NK [North Korea] while at the same time "Rods from God" [RFG] projectiles would be released from orbit. It should be noted that North Korea has taken extreme measures to harden their bunkers and systems against EMP attacks.  
Each RFG Platform releases 12 projectiles the size of telephone poles. These projectiles are made of Tungsten and are coated with ceramic and have a guidance system similar to the JDAM conventional bombs.  
The existence of a U.S. Air Force run secret space program with space based weapons technologies is supported by photos taken on October 23, 2017, in the vicinity of MacDill Air Force Base, Tampa, Florida, which showed a rectangle shaped UFO.
The photographer, JP (who I have known since 2008), claims he had been earlier taken inside the rectangle UFO, and had been informed that it was a weapons platform. He says that he witnessed uniformed military personnel wearing the insignia of U.S. Air Force Special Operations who could operate the weapons system.
Trump's secret plan to use "Rods of God" and other space based weapons against North Korea had greatly worried Kim, but it was the Hawaii ballistic missile alert on January 13, which took him down the path of cooperation. The missile alert coincided with Kim's decision to begin secret talks with South Korea to improve relations through the 2018 Winter Olympics, which was officially announced only four days later, January 17.
So what happened during the Hawaii ballistic missile alert that made Kim seek cooperation with South Korea as a prelude to offering genuine denuclearization negotiations with the Trump administration?
On Saturday morning January 13, residents of the Hawaiian Islands received an emergency alert that warned of an incoming ballistic missile and instructed everyone to take cover. This is what appeared on peoples' cell phones at 8:07 am local Hawaii time: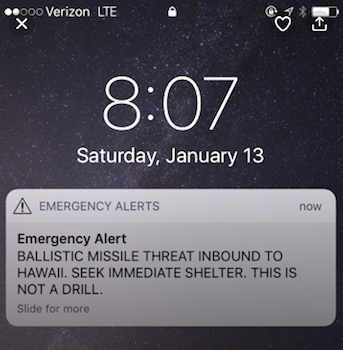 Multiple sources claiming that a ballistic nuclear missile had indeed been intercepted, and a cover up was underway were analyzed in my first article on the incident. My second article pointed to a rogue Deep State/CIA faction that used a boomer submarine to create a false flag attack, which was intended start a war with North Korea.  
My third article on the incident described a U.S. Air Force run secret space program that had used its deep space platforms to shoot down the ballistic missile that had been launched. In my fourth article, I pointed out how the whistleblower group QAnon, which is closely tied to the White House, had confirmed that the Hawaii missile alert had been a real false flag attack, and that the goal was to frame North Korea as the culprit.
Essentially, once Kim realized that he had been betrayed by the Deep State/CIA faction that had secretly helped him develop a ballistic nuclear weapons program, he decided to abandon his nuclear weapons program and bellicose rhetoric against President Trump.
Consequently, the June 12 Summit marks a genuine turning point in U.S. North Korea relations. There is a real possibility that agreements will be reached to formally end the Korean War, start a genuine Korean unification process, and even lay the foundation for a U.S. military withdrawal from the Korean peninsula.
The back story as to how a Secret Space program was instrumental in bringing about the US North Korea Summit through the threatened, and later actual, use of its space based weapons platforms, is something that will be eventually revealed through official disclosure of these highly classified USAF programs.
© Michael Salla, Ph.D. Copyright Notice
Further Reading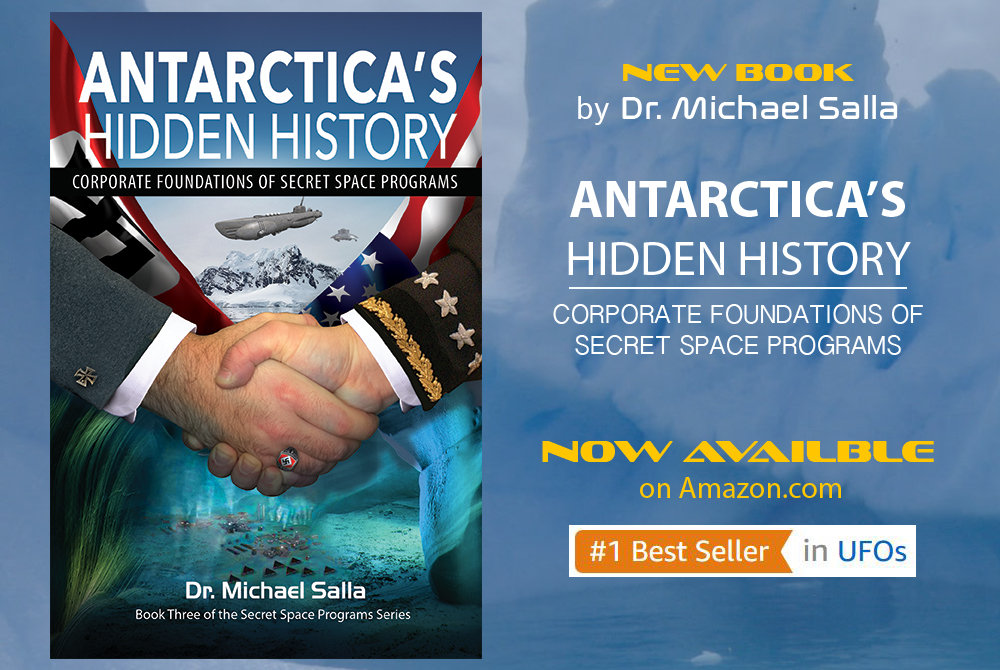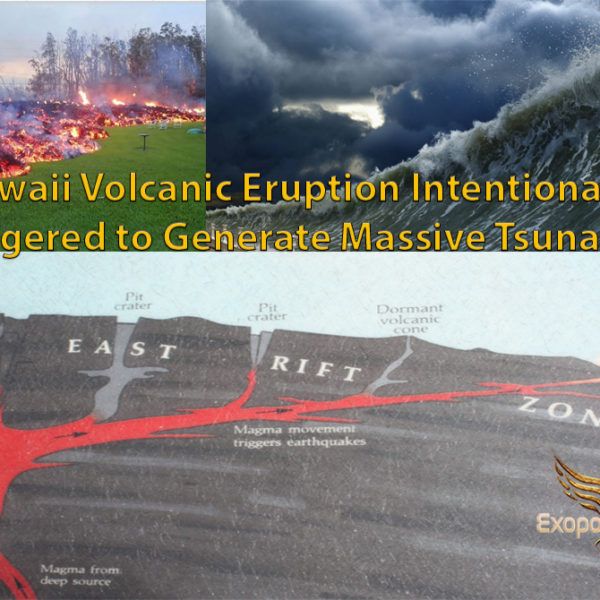 An increasing number of earthquakes under Hawaii's Kilauea volcano preceded the appearance of fissures spewing molten lava in the lower Puna region of the Big Island on May 3. The newly active fissures have led to the destruction of homes, evacuation of residents, closure of roads, and emission of poisonous sulfuric gases that will impact the region for months, if not years, to come.
While most assume that the earthquakes and Kilauea's eruption are due to natural geological processes stemming from a hot spot deep under the Big Island of Hawaii, there is startling evidence linking human intervention to this recent wave of volatile activity. Examination of the fracking practices at Puna Geothermal Power Station, located in the same Puna region affected by earthquakes and volcanic activity, directly raises the strong possibility that the fracking was a direct factor in unleashing what is currently occurring.  
What makes such a possibility even more disturbing is the background of the company that owns the power station, which is officially called the "Puna Geothermal Venture". The company is financially connected to the Rothschild family which, according to the military intelligence group QAnon, forms the leadership of a worldwide Satanic cult covertly fomenting planet wide catastrophes and wars to maintain global power.
A partial collapse of Kilauea volcano could trigger massive tsunamis that would not only engulf the Hawaiian Islands, but also devastate the U.S. Pacific Coast, as well as the coastal regions of other Pacific rim nations. The possibility that the Puna Geothermal Venture conducted fracking in a deliberate effort to secretly promote earthquakes to trigger such a collapse and thereby generate massive tsunamis, deserves a critical investigation.
I begin my research with some history of the Puna Geothermal Venture, which began operations on the Big Island in 1993. It's worth noting that Kilauea volcano has been in a constant state of eruption since 1983, and that its East Rift Zone has been a prominent part of the lava flows that have destroyed local communities.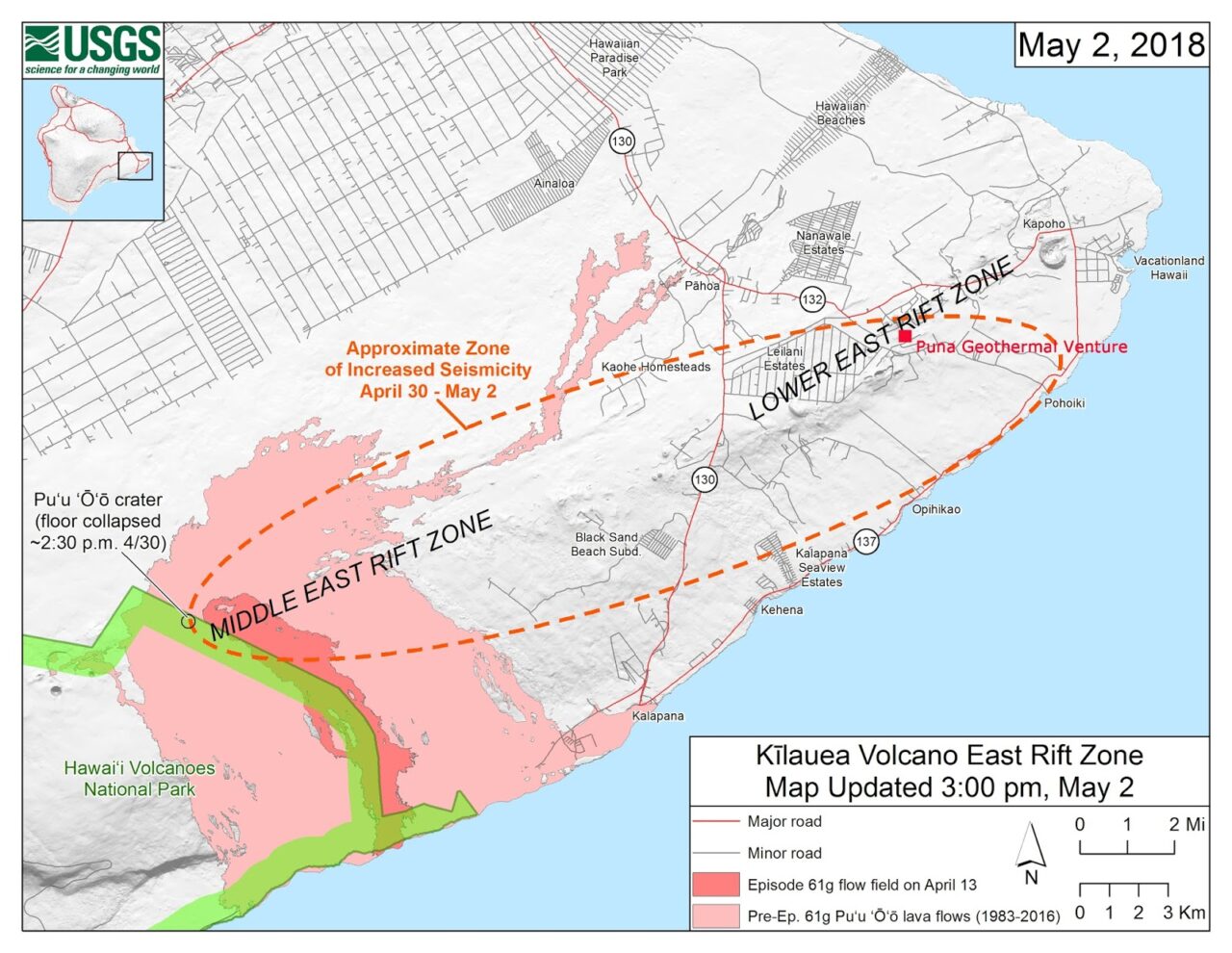 From its inception, there has been controversy over the wisdom of the Puna Geothermal Venture being built within an active volcanic region with regularly occurring lava flows. However, what most aroused local opposition is direct scientific evidence that the powerplant has been using fracking techniques as a means of generating heat for power generation.
Scientists have established a clear linkage between fracking and earthquake activity in multiple studies:
A July 12, 2013 USGS study has confirmed forcing high pressure water into the Earth via Fracking can increase the number of induced earthquakes.
A July 27, 2013 study by the University of California – Santa Cruz confirmed the correlation between Geothermal Fracking and earthquakes.
A 2013 study by the Committee on Induced Seismicity Potential in Energy Technologies; Committee on Earth Resources; Committee on Geological and Geotechnical Engineering; Committee on Seismology and Geodynamics; Board on Earth and Sciences and Resources; Division on Earth and Life Studies; and National Research Council  concludes Geothermal drilling causes earthquakes.
While the owners of the Puna Geothermal Venture insist that fracking has not been used, independent studies confirm otherwise. A Duke University study of the eight wells used by the Puna Geothermal Venture (PGV) concluded:
The region of high fracture density is also consistent with the areas of the highest fluid production at PGV…. The production records are proprietary to the PGV parent company, Ormat, so tables and diagrams are not included in the dissertation. However, it is indicted that wells that penetrate the area where we calculate the greatest fracture density have higher fluid flow than elsewhere in the PGV lease. [pp. 55-56]
Essentially, the Duke University study suggested that fracking was occurring at the Puna Geothermal Venture via the injection of pressurized fluids into the wells and surrounding rocks.
Even more alarming is that a study of earthquake activity in the vicinity of Kilauea shows a direct correlation to the fluid injection (fracking) at the geothermal plant, as clearly illustrated by the following graph using scientific data:
The clear conclusion that emerges is that the liquid injection or fracking practices at Puna Geothermal Venture has been inducing earthquakes in Kilauea's East Rift Zone for years.
This is where people will demand an answer to the question of whether this induced earthquake  activity was merely accidental or deliberately contrived.
The Puna Geothermal Venture is owned by Ormat Industries, which is an Israeli based company that was founded by Lucien Yehuda Bronicki. A biography of Bronicki states:
Mr. Lucien Yehuda Bronicki, Ph.D., served as the Chief Technology Officer of Ormat Industries Ltd. since July 1, 2004… He served as Chief Technology Officer of ORMAT Technologies Inc. Mr. Bronicki co-founded Ormat Turbines Ltd. in 1965. He served as President and Technical Director of ORMAT Turbines Ltd. from 1965 to 1991 … Mr. Bronicki has received numerous awards, including the Rothschild Prize for Innovation/Export in 1977. [emphasis added]
The award of the Rothschild Prize for Innovation/Export established a clear link between Bronicki's Ormat Industries/Turbines and the Rothschild family. What sets the Rothschild family apart from other philanthropic organizations is the role it plays in using its funding to manipulate individuals, organizations and nations to do their bidding according to a December 7, 2017 post by QAnon: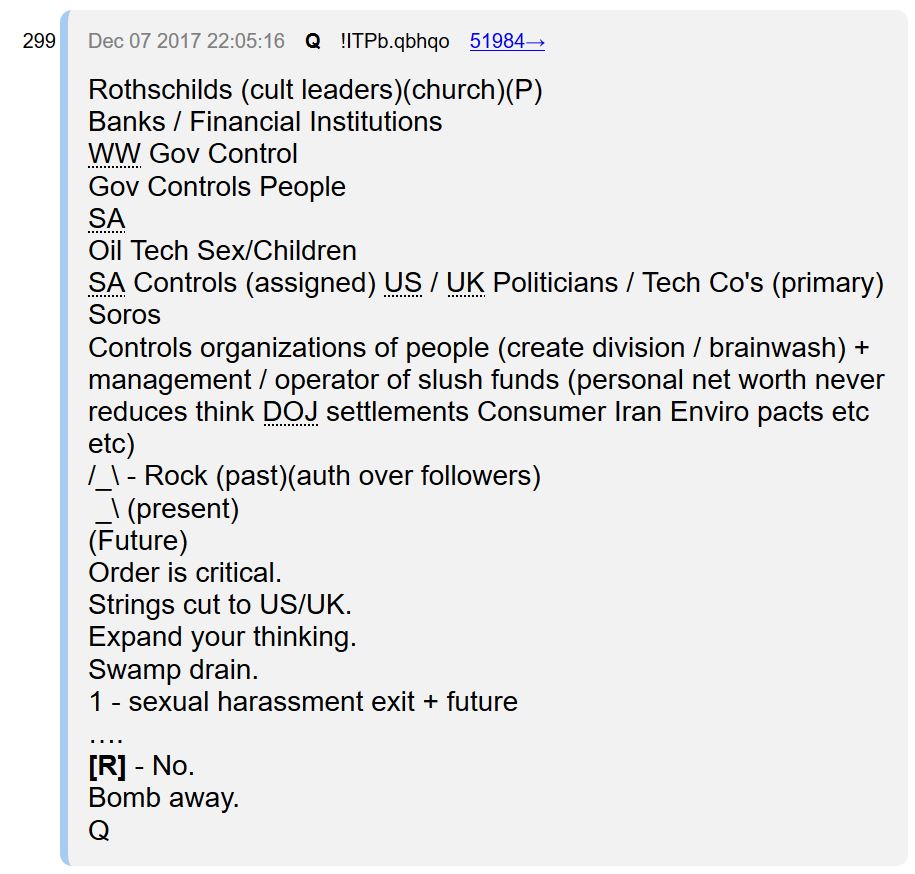 It is quite plausible that the Rothschild's 1977 support and financial backing made Bronicki and Ormat Industries obligated to do the Rothschild's bidding in some way. This makes it possible that Bronicki was instructed by the Rothschilds to build the geothermal facility in a dangerous volcanic region for a hidden purpose despite the inherent risk in building a facility in such a dangerous area.
This is borne out by the Puna Geothermal Venture being evacuated as a new fissure has opened only a few hundred meters away from it, thereby threatening to destroy the facility as reported by the Washington Post on May 12.
So what could be the hidden purpose behind building the geothermal plant in an active volcanic region; when it was known that induced earthquakes could trigger seismic activity, which would threaten anything that was built there, thereby incurring significant financial loss for Bronicki/Ormat, and/or the Rothschilds?
This  is where we need to consider Kilauea's Hilina Slump, which is summarized in the following Wikipedia article:
The Hilina Slump is a 5,000 cubic mile (20,000 kilometre³) section of the Big Island of Hawaii on the south flank of the Kilauea volcano. Between 1990 and 1993, Global Positioning System measurements showed a southward displacement of the south flank of Kilauea up to approximately 10 centimeters per year. The slump has the potential of breaking away at a faster pace in the form of an underwater landslide . In Hawaii, landslides of this nature are called debris avalanches. If the entire Hilina Slump were to slide into the ocean at once, it could cause an earthquake in excess of a 9 in magnitude, and a megatsunami. Previous megatsunamis in Hawaii 110,000 years ago caused by similar geological phenomena may have created waves 1,600 feet (500 m) tall.
The following video illustrates the devastating tsunamis that could be caused by a partial or full collapse of the Hilina Slump.

According to veteran investigative journalist, Hal Turner, he has received information that there is a news blackout on the Hilina Slump due to scientific concerns over its impending collapse and generation of giant tsunamis:
Scientists from the United States Geological Survey (USGS) have contacted me regarding a staggering development taking place right now during the eruption of the Kilauea volcano in Hawaii:  An area of land on the south flank of the volcano known as the "Hilina Slump" – about the size of Manhattan – is moving and could BREAK OFF into the ocean, sending a Tsunami toward the west coast with 100+ foot waves moving at 500 miles per hour.  Cities like San Diego, Los Angeles and others could be wiped off the face of the earth. 
So I now come back to the question of what was the hidden purpose behind the Rothschild backed Geothermal Venture in Puna?
As suggested in QAnon's December 7, 2017 post, the Rothschild family leads a global cult that has been at the forefront of controlling the planet for nearly two centuries. In an earlier November 17, 2017 post, QAnon revealed the connection between Satanism and the Rothschilds: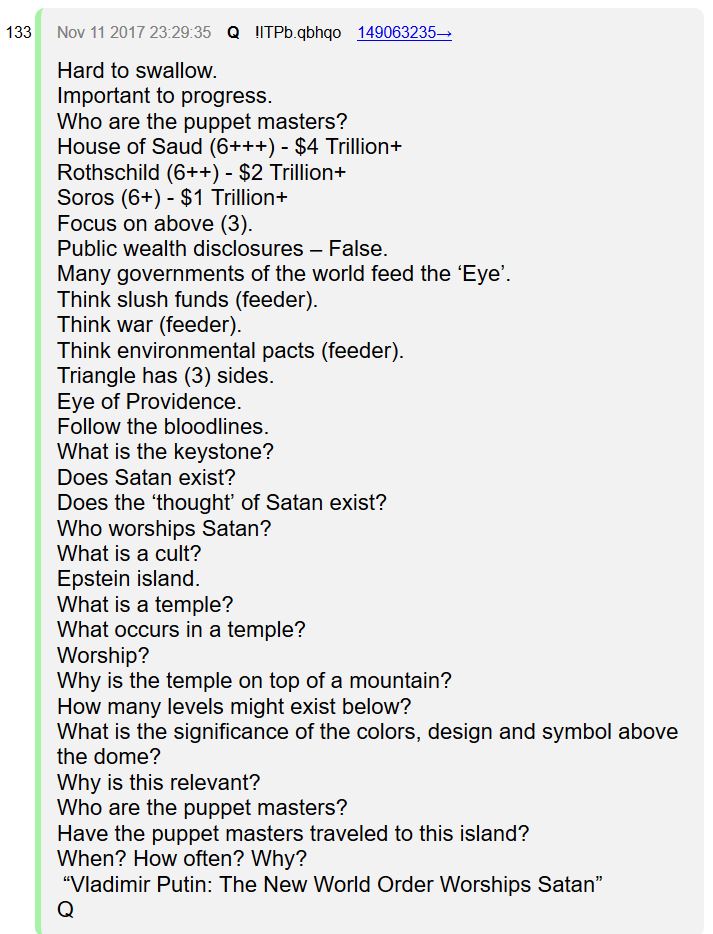 Support for QAnon's extraordinary claim comes from the whistleblower testimony of Dr. Bill Deagle, a former U.S. Air Force physician.
He said that in 1992, the head of the Rothschild family, Guy de Rothschild, physically appeared before him late at night in his room. In a a Project Camelot interview, Deagle explained how De Rothchild displayed a range of impressive occult abilities confirming that he was talking with a highly evolved 'Satanic' cult leader who believed himself to be the occult ruler of Earth:
I woke up in the middle of the night, bolt upright, and I sat up. And I had all the lights on because I'd have to periodically go to the restroom or whatever. I had all the lights on. And this guy was standing in front of me with what I call a $5,000 tuxedo, not a gray hair in his head, mid-50s, slim and trim.
I said: How did you get in here?
And he says: It's wonderful to see you, my son.
I said: You're not my father.
And I looked at this guy, and he looked like French nobility. Right? And I said: Who are you?
He says: I am the Baron Guy de Rothschild, the Pindar.
And I had this really kind of, what I call a check or a kind of a cringe in my spirit. And I knew right away, because I have this gift. Right? Without getting into a big long discussion, I knew right away.
I said: I know who you are. You're the representative of the Luciferic power that controls Earth.
He says: Yes, I am the CEO of Earth, Inc., and I am the man that sits in the 13th chair of the Druidic Council. I want you to be my understudy, and when I transcend I want you to take over my job.
And I said: No, I'm not going to.
If we accept what QAnon and Deagle have revealed about the Rothschilds, and what we now know about the link between the owner of the Puna Geothermal Venture and the Rothschild family, then this leads to a disturbing scenario. The decision to build the Puna Geothermal Venture in 1993 was ordered by Guy de Rothschild, after he and/or other Rothschild family members had called in a favor owed by Bronicki/Ormat after he was awarded the Rothschild Prize for Innovation/Export in 1977.
Consequently, the hidden purpose of the Puna Geothermal Plant was to trigger earthquakes and seismic activity around Kilauea volcano that would lead to a collapse of the Hilina Slump. This would create a Pacific wide disaster that would cripple the U.S. economically and militarily for years to come, thereby helping the Rothschild family maintain its shadowy global control system, which plans to use China as its new base of operations.
© Michael E. Salla, Ph.D. Copyright Notice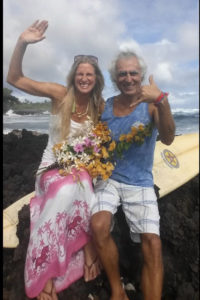 Author Note: My wife (Angelika) and I lived in the lower Puna region from November 1, 2013 to May 1, 2018 in the area of Kaimu/Kalapana. The day of our move back to the Kona side of the Big Island was marked by a succession of earthquakes, and was followed two days later by the outbreak of the lava fissures in Leilani Estates.
We thank Providence for our lucky escape. We send our prayers and best wishes to our former neighbors and friends who were not so fortunate and whose lives have been severely affected by the lava outbreaks.
Note: the Audio Version of the above article is available here or can be viewed below.
Further Reading